Last week I posted up a spotlight on an unusual rotary-powered Mazda pickup truck, and it seemed to get a big response from you guys. Today I thought I'd follow that up with another rotary pickup from the Japanese Classic Car Show, this time one from an earlier era.
While the Racing Beat project borrowed its turbo rotary engine from an FC3S RX-7 donor car, the pickup we're looking at now came from the factory without pistons.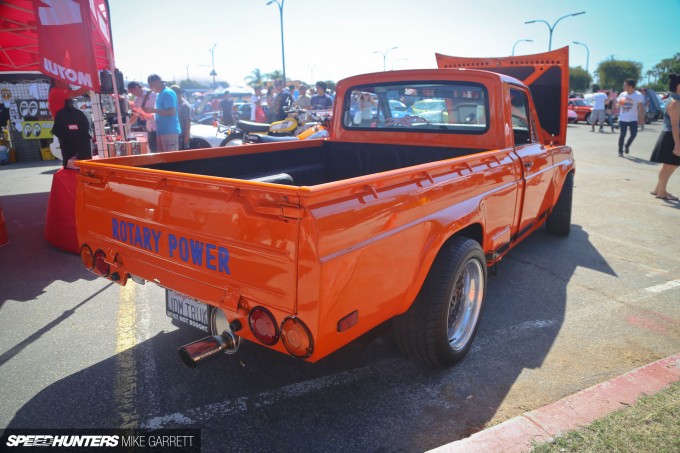 It's one of the REPU pickup trucks that Mazda sold in North America in the mid-1970s, and even in stock form these things are damn cool. Along with its unconventional engine, the 'Rotary Engine Pick Up' featured upgraded interior trim and a unique body treatment with a distinct front end and aggressive fender flares. Better yet, this particular 1975 model has been heavily modified by its owner, Edward Arce.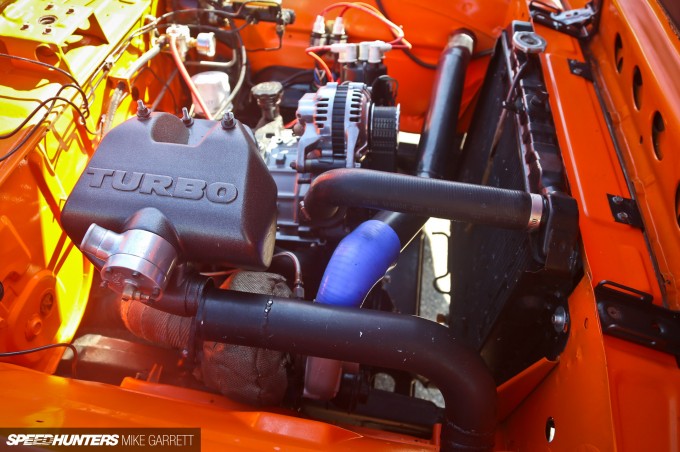 The RE pickups were specified with 13B engines, and that is what's still under the hood of this truck today. It's just been hot-rodded a bit…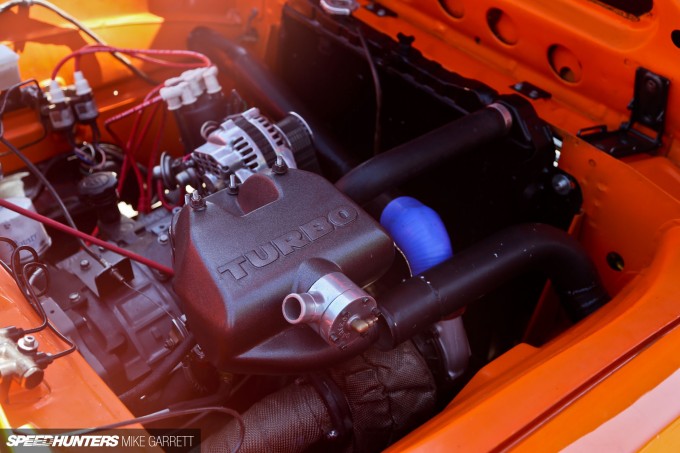 The twin-rotor motor is fed by a Hitachi HT18S-2S turbocharger which is part of a Cartech blow-through system utilizing a Weber 40mm IDF carb. There's also an MSD ignition system, Racing Beat exhaust and more.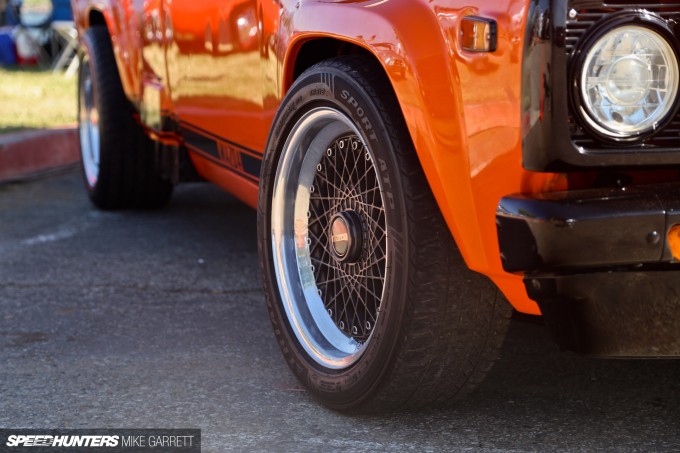 Chassis upgrades on the old truck include QA1 shocks on all four corners along with Eibach springs and an LSD rear end. A big brake kit with 5×114.3 hubs also features, as does a set of 16-inch Epsilon mesh wheels.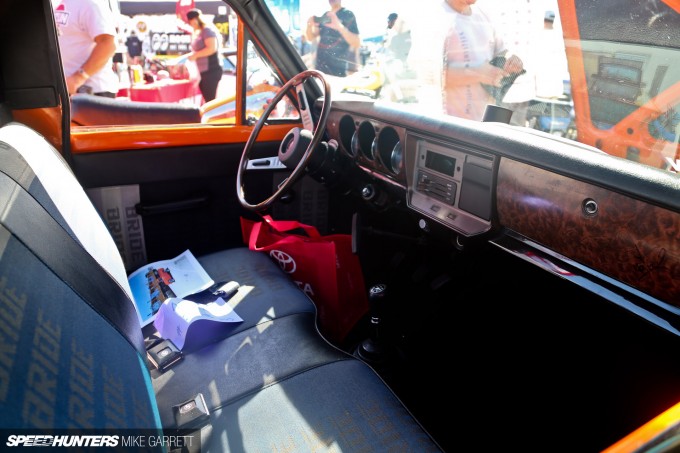 There are some cool touches in the cab as well. It appears largely as it did back in 1975, but there's custom Bride gradation upholstery on the front bench seat and door panels, an aftermarket stereo system and a glovebox that's been autographed by none other than rotary hero Mad Mike Whiddett.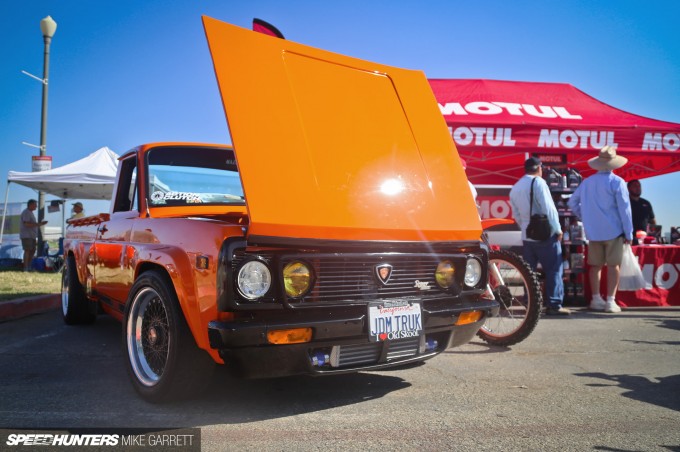 JCCS is a show that's all about showing the many different sides of Japanese car culture and this rare Mazda pickup truck was a perfect addition to the diverse field.
Stay tuned for more spotlights from this fantastic event.
Mike Garrett
Instagram: japanifornia_media
mike@speedhunters.com