I may have gone a little spotlight crazy at the Nissan Matsuri, but seriously, judging by all that you have seen so far, can you blame me?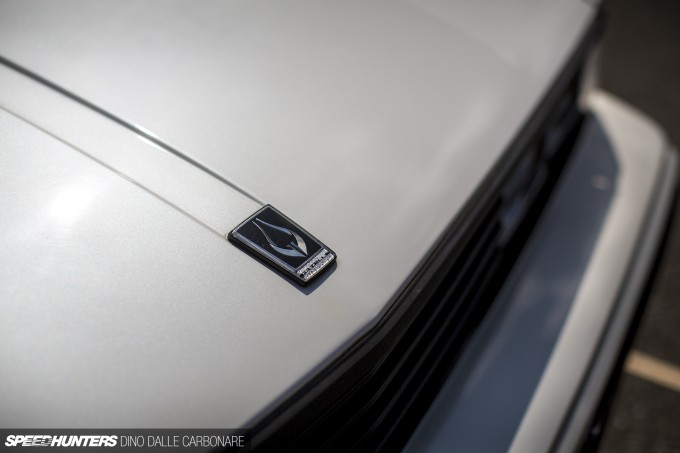 As I was walking back to my car during the afternoon, I came across yet another car I just couldn't help but stop and admire. It's not every day that you see a KS110Y Nissan Gazelle Turbo ZE!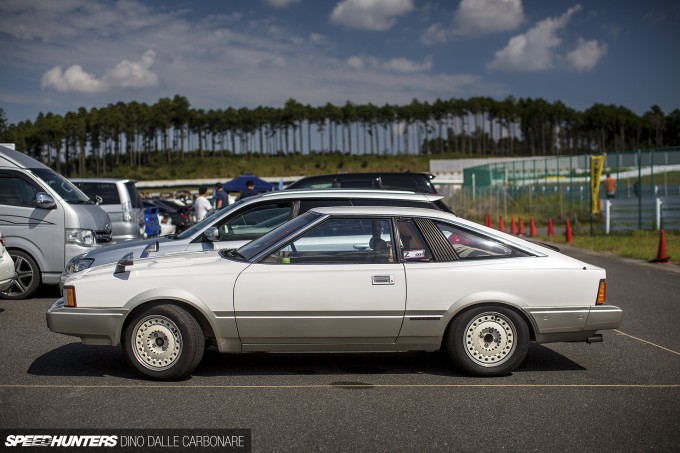 It's essentially an S110 Silvia (known as the Datsun Silvia 180SX in some markets), but to differentiate its hatchback design from the coupé, Nissan decided to call it the Gazelle. Furthermore, it was sold through Nissan Bluebird dealerships rather than the Nissan Prince ones that the regular Silvia was available from. Yes, the JDM dealer network is massively complicated! For Nissan, these days it's Red Stage and Blue Stage, and Japan's automakers follow this sort of format to split up the massive range of vehicles they produce.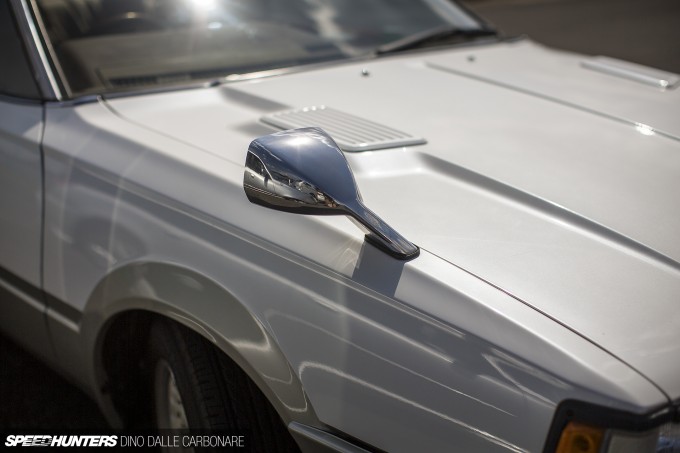 Fender mirrors were once a big Japanese domestic market trademark, and the Gazelle is fitted with some massive chrome examples.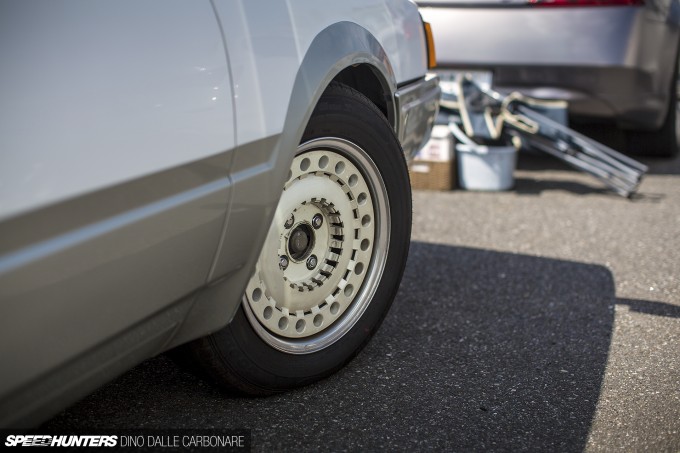 This particular car was running on period correct aftermarket wheels, and I'm sure our incredibly clued-up reader base will be able to shed some light as to exactly what make and model these are.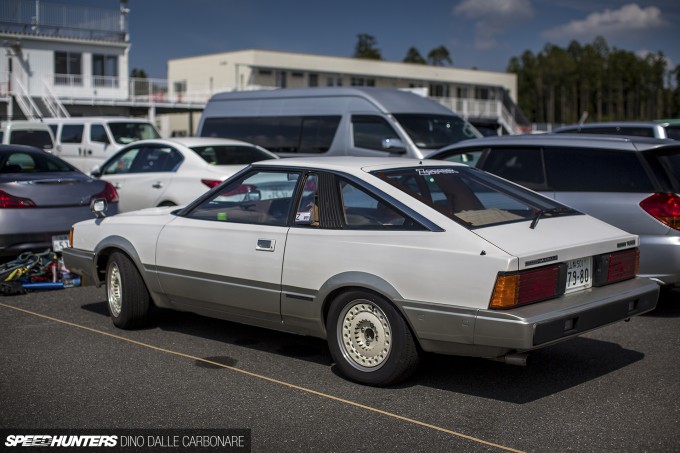 This turbo version runs the fuel injected 1.8-liter four-cylinder Z18T, which was good for 135hp.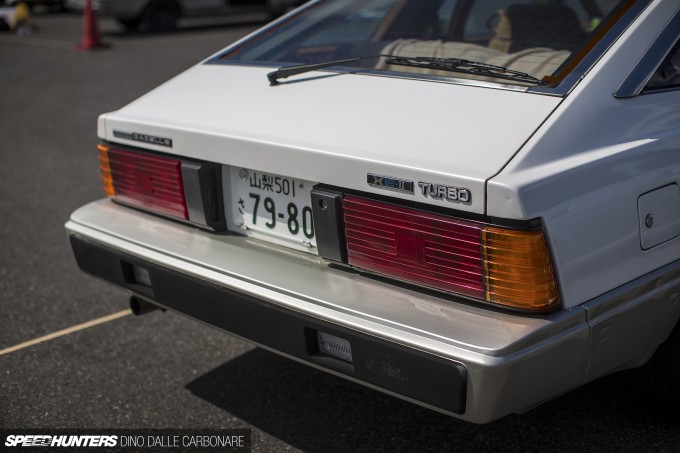 I guess the need to have massive bumpers in the US (Stateside, they got the 2.0-liter engine, and therefore the model was called the 200SX) made Nissan utilise them for the Japan market too.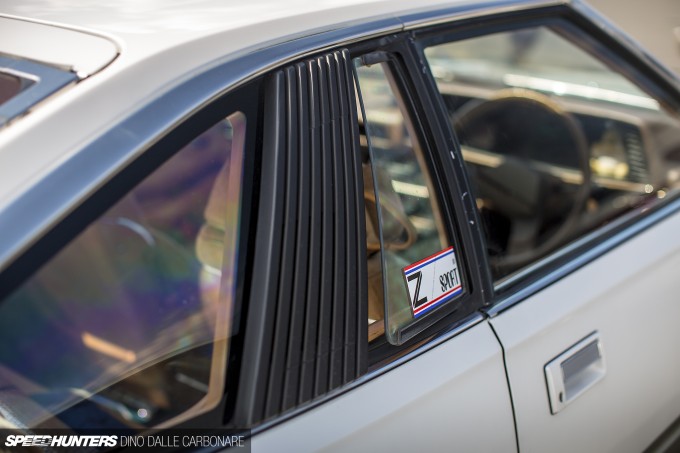 Check out that little second window on the side of the car that can be tilted outwards for better ventilation. It's another cool, small detail from back in the day that you just don't see in the modern era.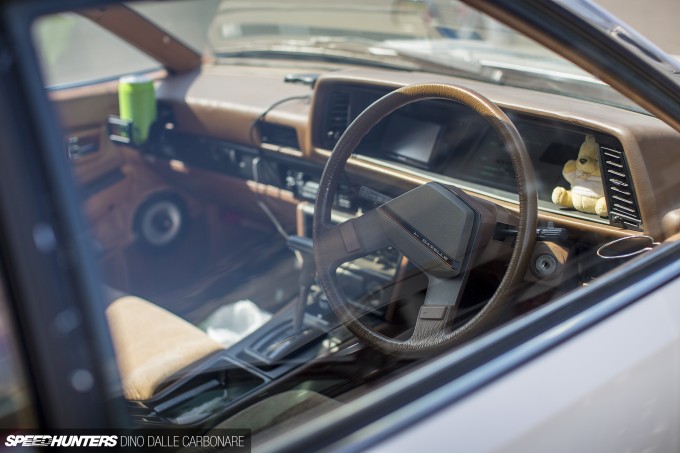 And that interior – a true reflection of the time both in design, color and the must-have digital display that Japanese manufacturers loved to put in their cars.
The Nissan Matsuri was nothing short of a goldmine; packed full with cool cars but still small enough to have that chilled, relaxed atmosphere about it. And there's still a few more spotlights to come…
Dino Dalle Carbonare
Instagram: speedhunters_dino
dino@speedhunters.com