If you dropped by a Datsun dealership in the early 1970s, you'd be greeted by a full line-up of cars that are now considered favorites by vintage Japanese car enthusiasts. At the top of the sports range was the 240Z, followed by the 510 – both of which would go on to become icons among the Datsun faithful. Then there was the 1200.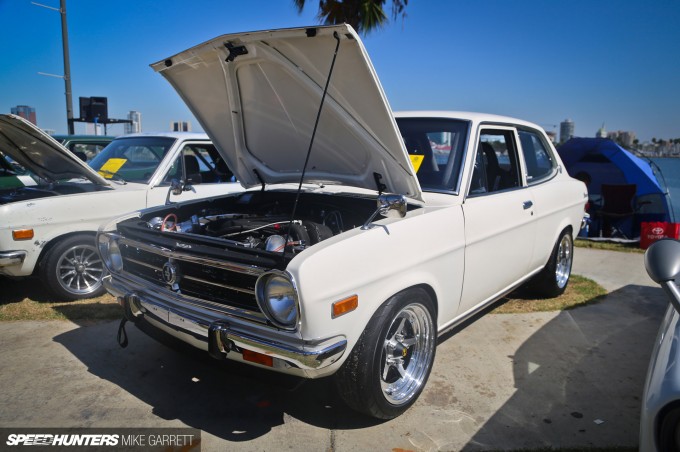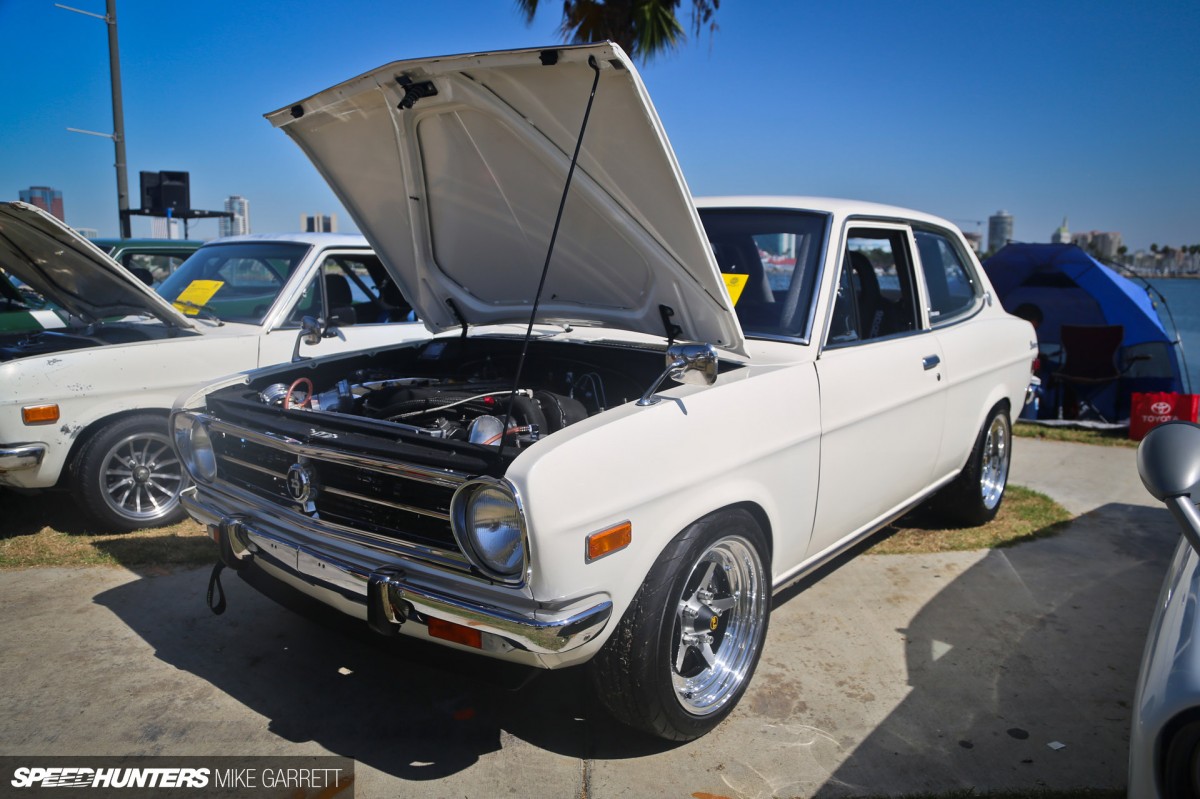 The Datsun 1200 was the US-market version of the B110 Nissan Sunny, and while it lacked the sports car looks of the Z, and the sophisticated suspension and OHC engine of the 510, it's still a great platform to have some fun with. It also happens to be one the lightest rear-wheel drive Japanese cars ever sold in the US.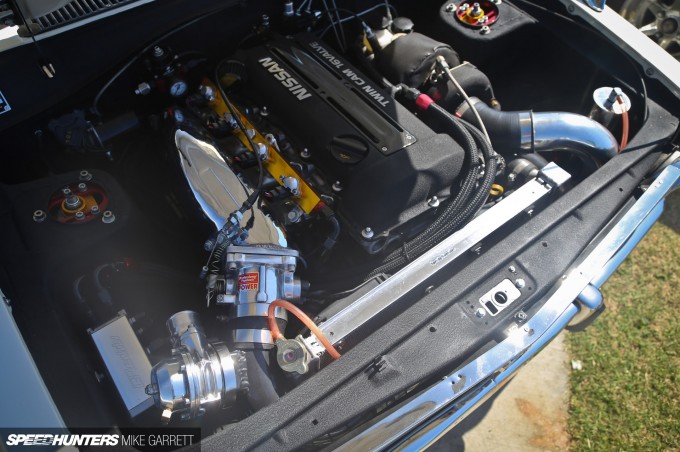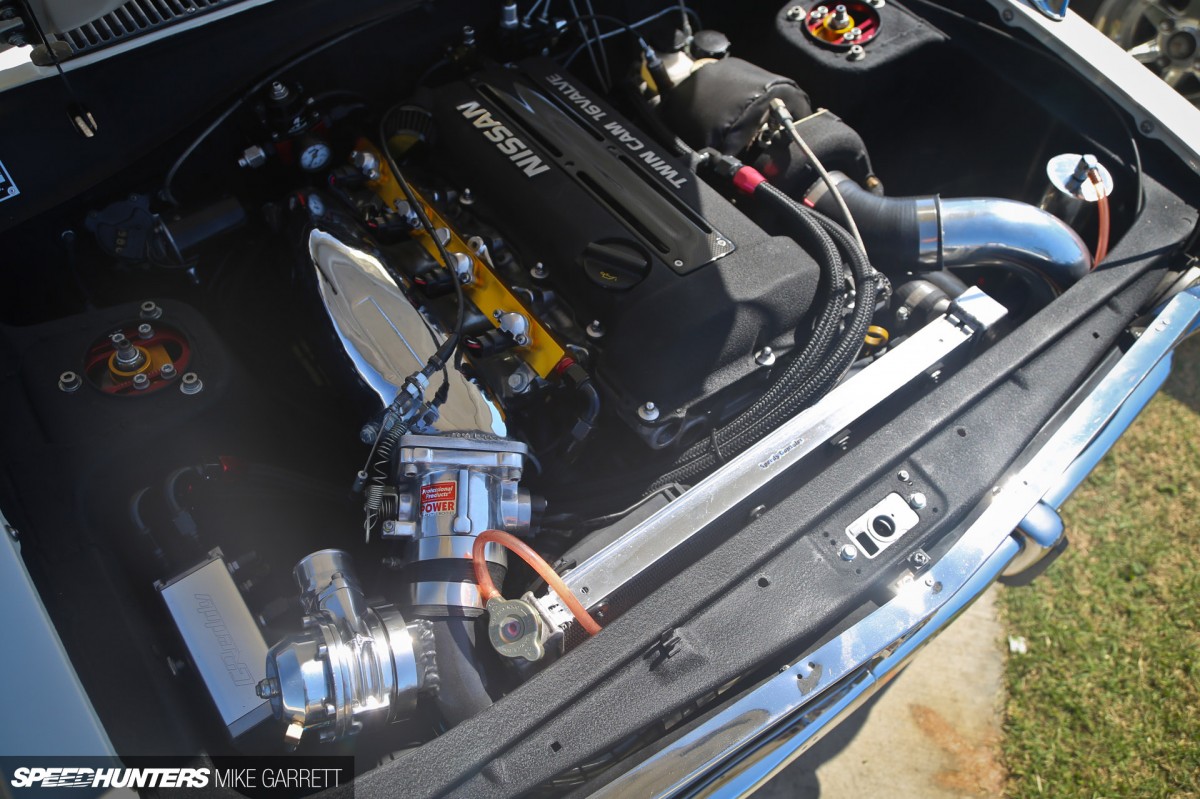 This particular 1200 is owned by Ricardo Ramirez, and as you can see, the old A12 motor is long gone. In its place sits a worked SR20DET setup that barely fits inside the 1200's tiny engine bay. It might not be an easy swap, but when you consider the 1200's diminutive size and light weight, you've got the recipe for scary-fast performance.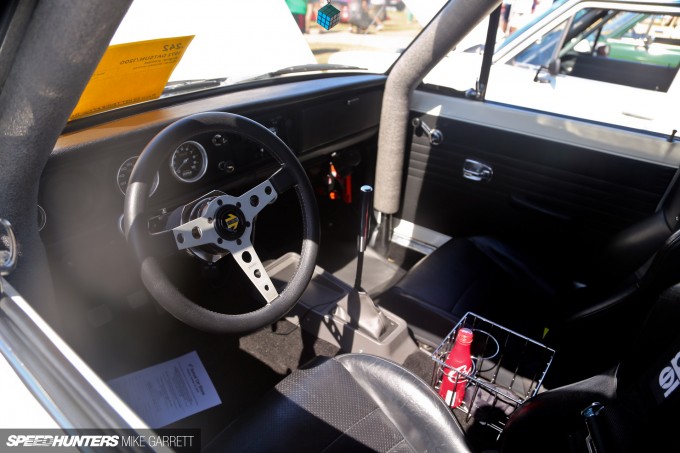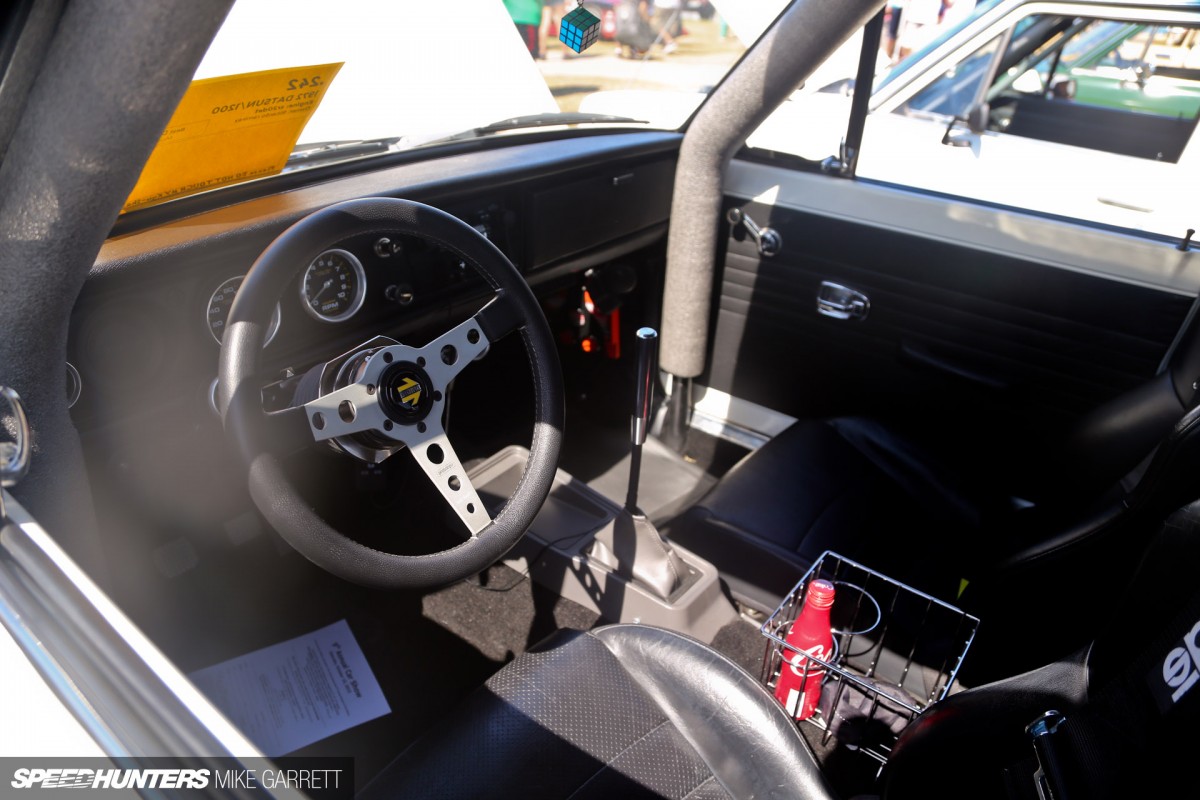 Given that this car originally had less than 100 horsepower and the fact it's now making around three times that, it's a good thing Ricardo has added a full rollcage for some extra rigidity and safety. Other details in the interior include upgraded bucket seats, Sparco harnesses and a classy Momo Prototipo steering wheel.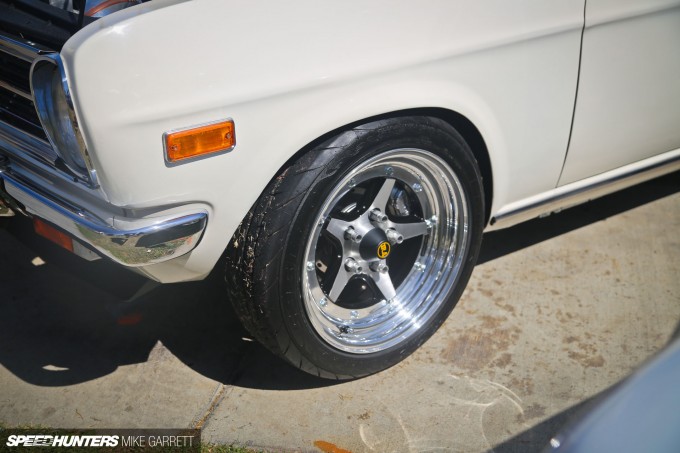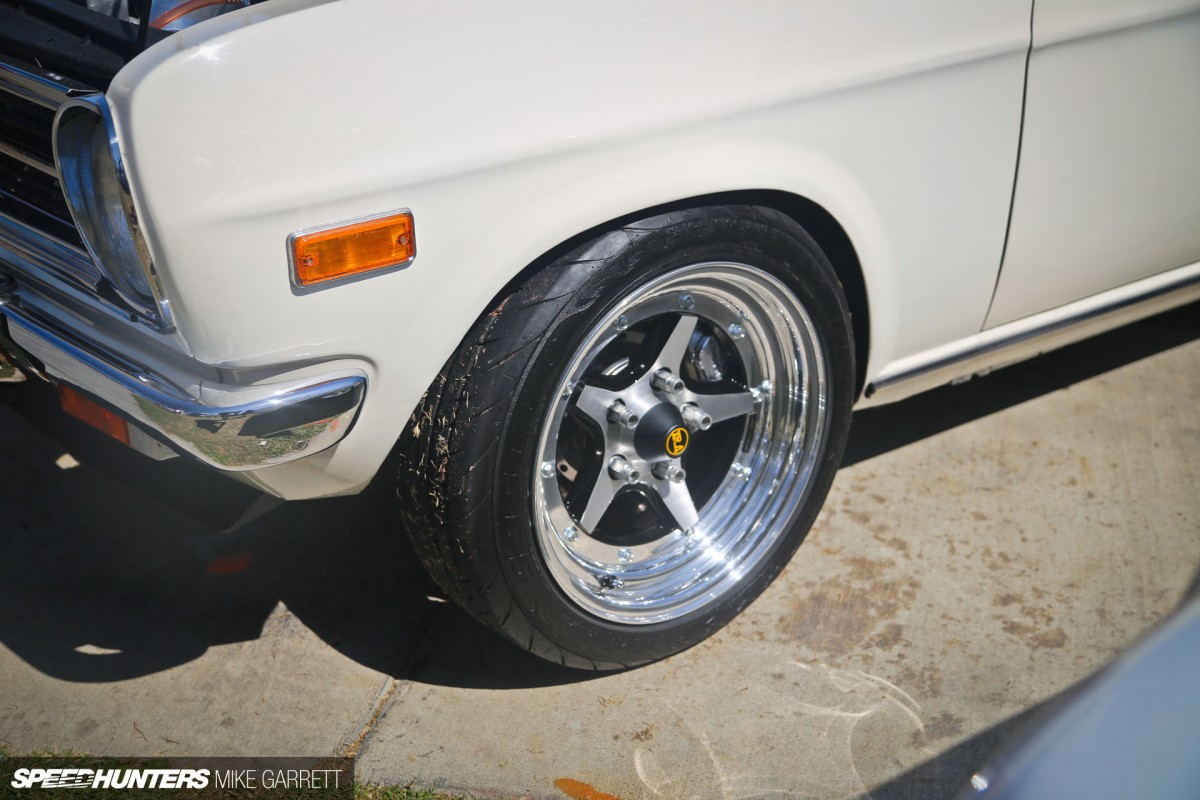 Needless to say, the little Datsun has also received plenty of updates underneath, including a full five-lug swap with four-wheel disc brakes to help bring all the turbocharged power to a stop when needed.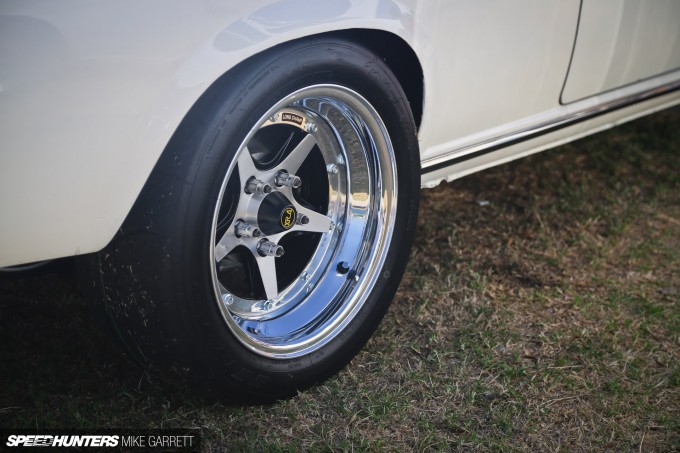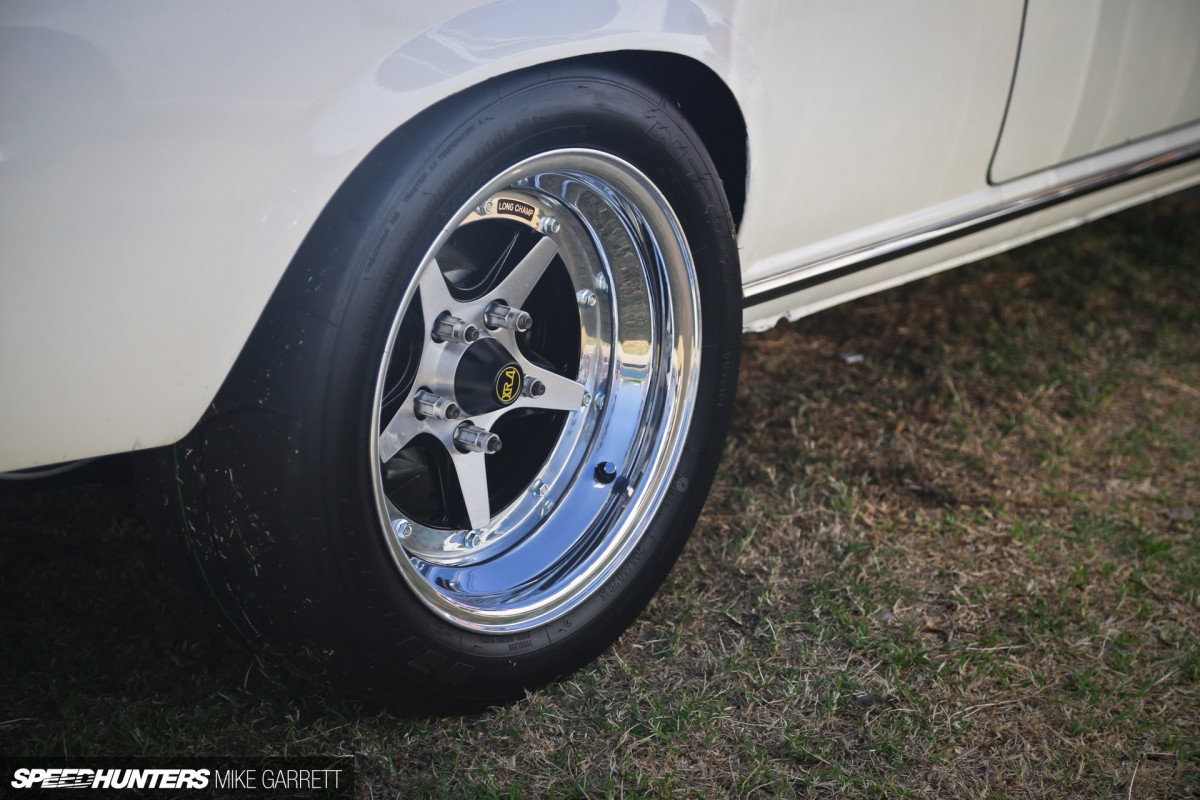 Of particular interest are the wheels: 15-inch SSR Longchamp XR4s, which in five-lug configuration look much different than the more commonly seen 4×114.3 versions. The tires are super-sticky Nitto NT01s.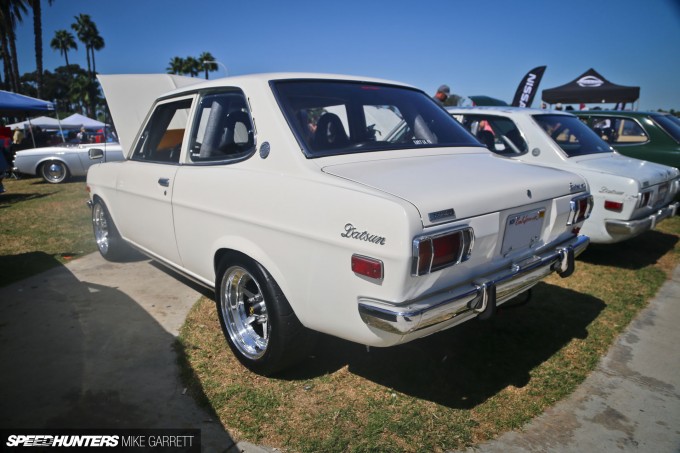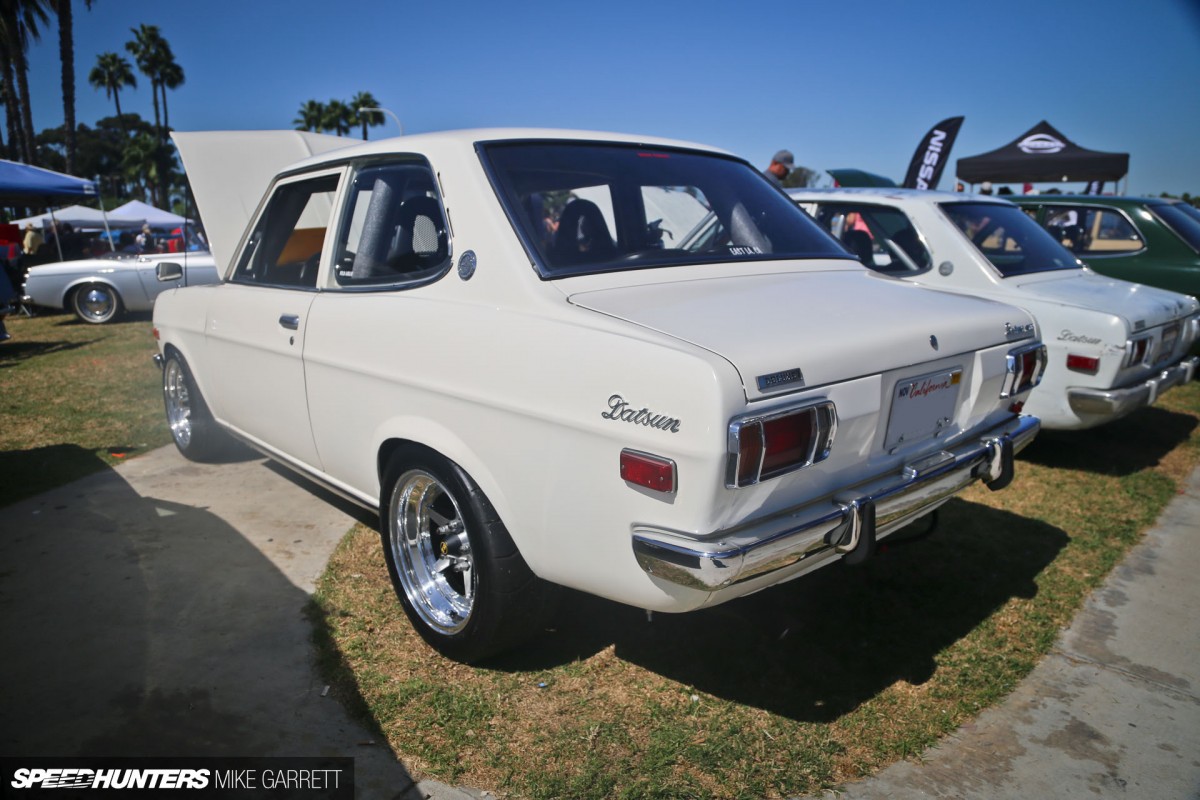 Couple all of those amazing go-fast parts with an exterior that's in absolutely beautiful shape and you've got one the coolest and fastest street cars displayed at JCCS this year. Hats off to Ricardo for this wonderful build.
Mike Garrett
Instagram: japanifornia_media
mike@speedhunters.com