Getting a car to look on-point can either be a terribly difficult job or a very easy exercise. It's something that is purely dependent on the car, the way it came from factory and the number of parts that you need to throw at it.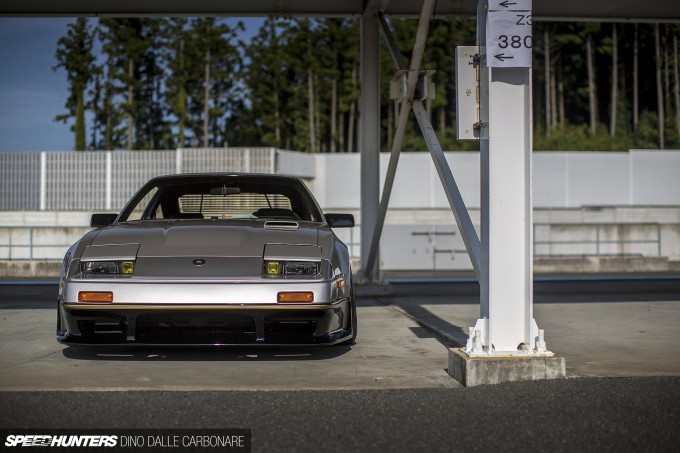 When it comes to older cars, fit up a set of coil-overs and an adequately sized wheel and tyre combo and you are ready to rock people's minds.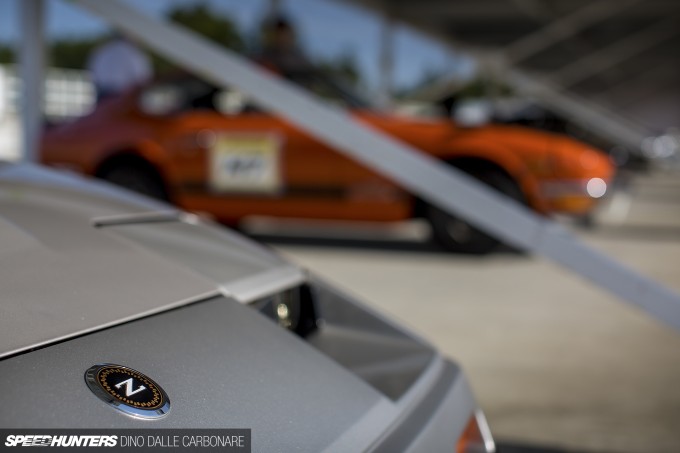 I was reminded at the Nissan Matsuri just how easy this can be, and how incredibly wrong I was back in the day for not even giving the Z31 300SX a second thought.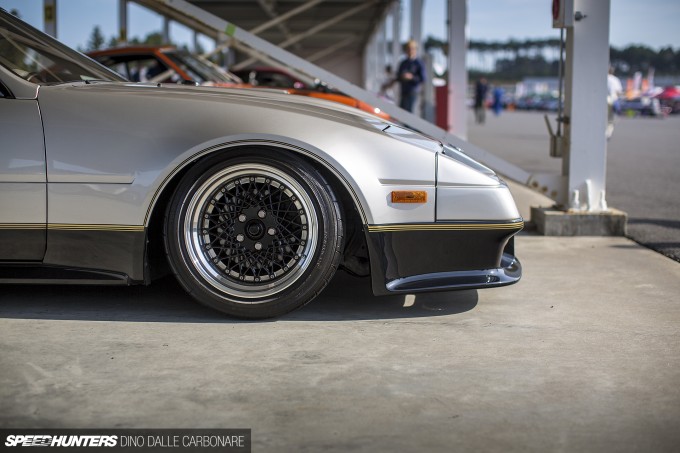 I have no idea why, but for some reason this generation of the Fairlady never did it for me.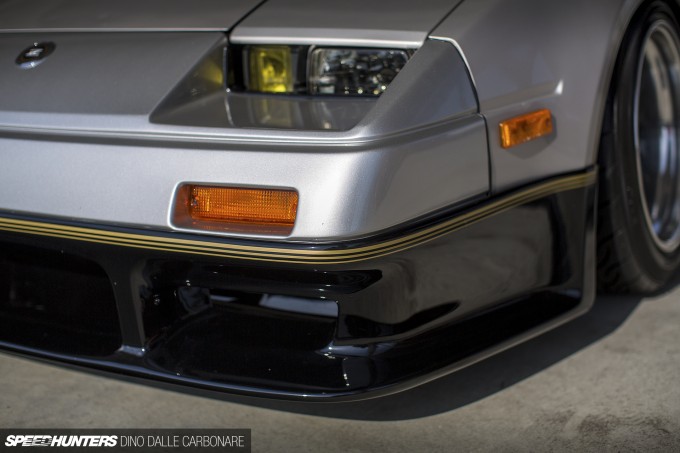 Then I started seeing examples pop up at shows like Stance Nation and Offset Kings, and I instantly changed my thinking. How wrong was I to not like this model?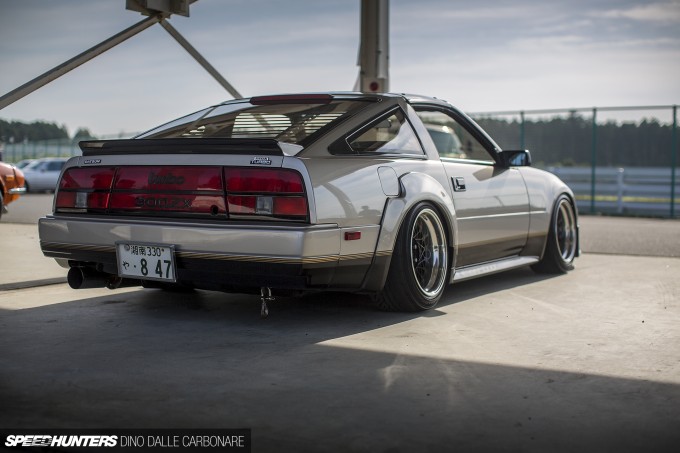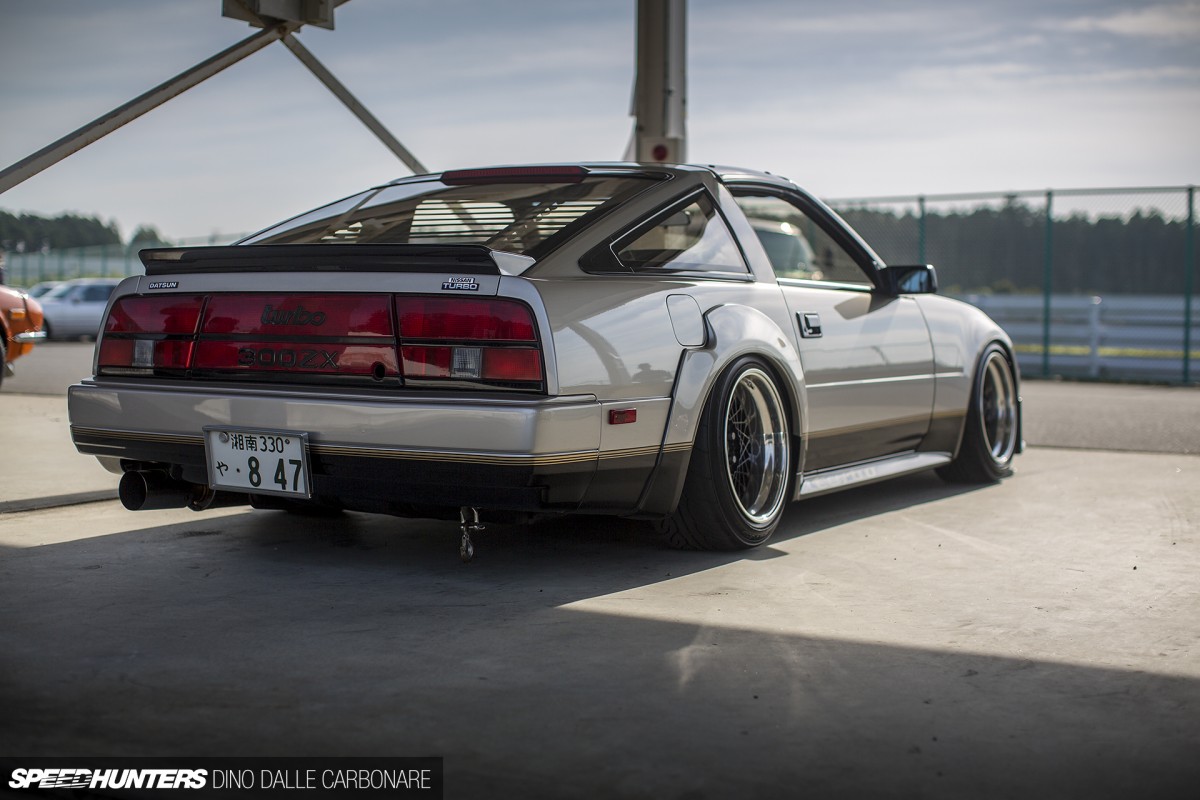 It's a sentiment that was further enforced when I spotted this USDM 300ZX hidden away in one of the Sedegaura pit bays.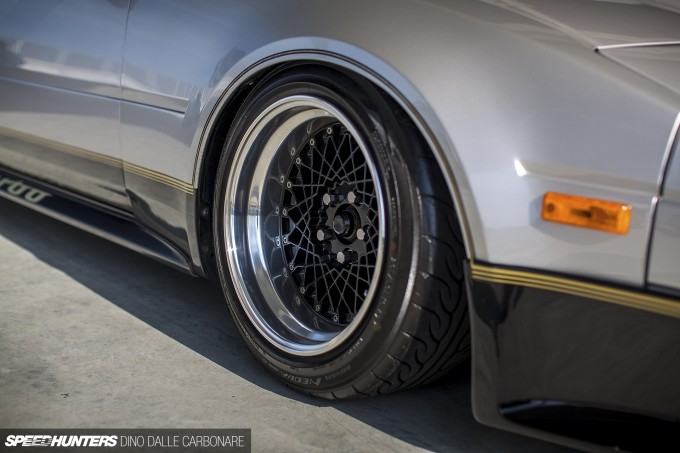 Being a 1984 50th Anniversary version, it sported two-tone colouring with gold pinstriping all the way around the car and over the wheel arches.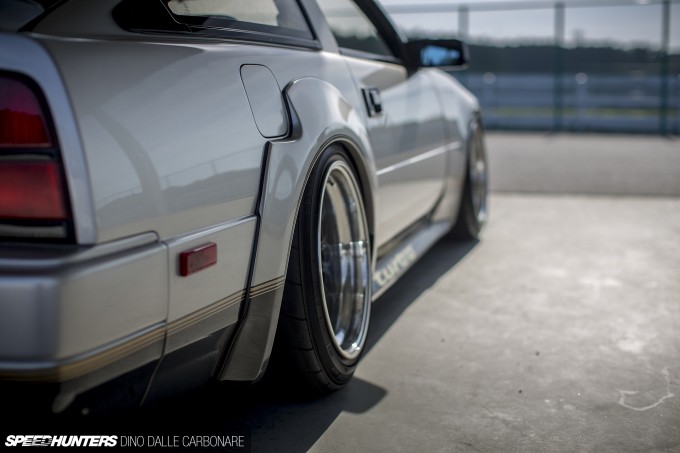 And speaking of arches, this car came from factory with rather generous rear over-fenders which have now been filled up with SSR mesh wheels.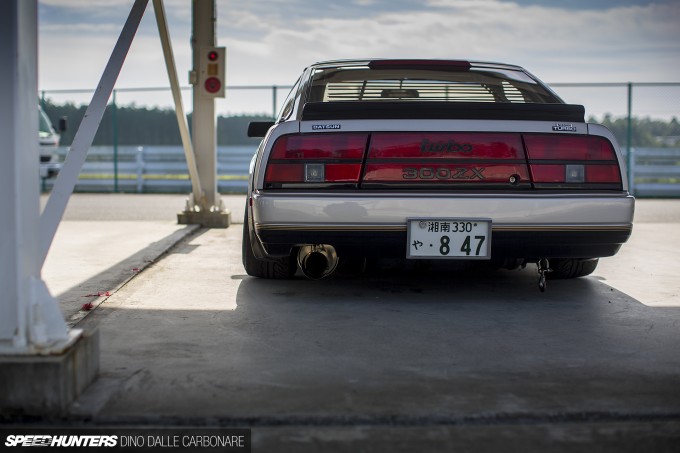 It's probably due to '80s style coming back into fashion, but the rear end of the Z31 is a detail I've always had a hard time digesting. This particular Sunday morning I strangely liked it.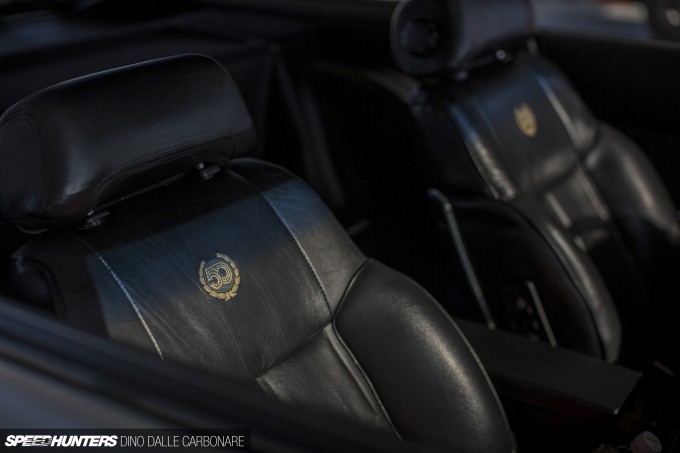 The 50th Anniversary model came with plush leather trimmed seats as well as a cool digital display dash.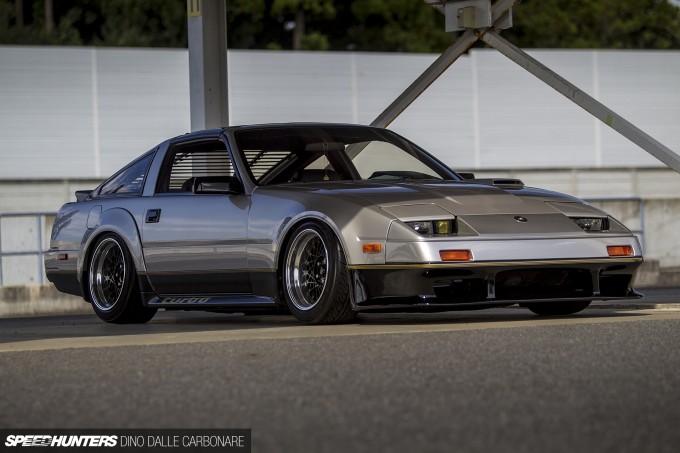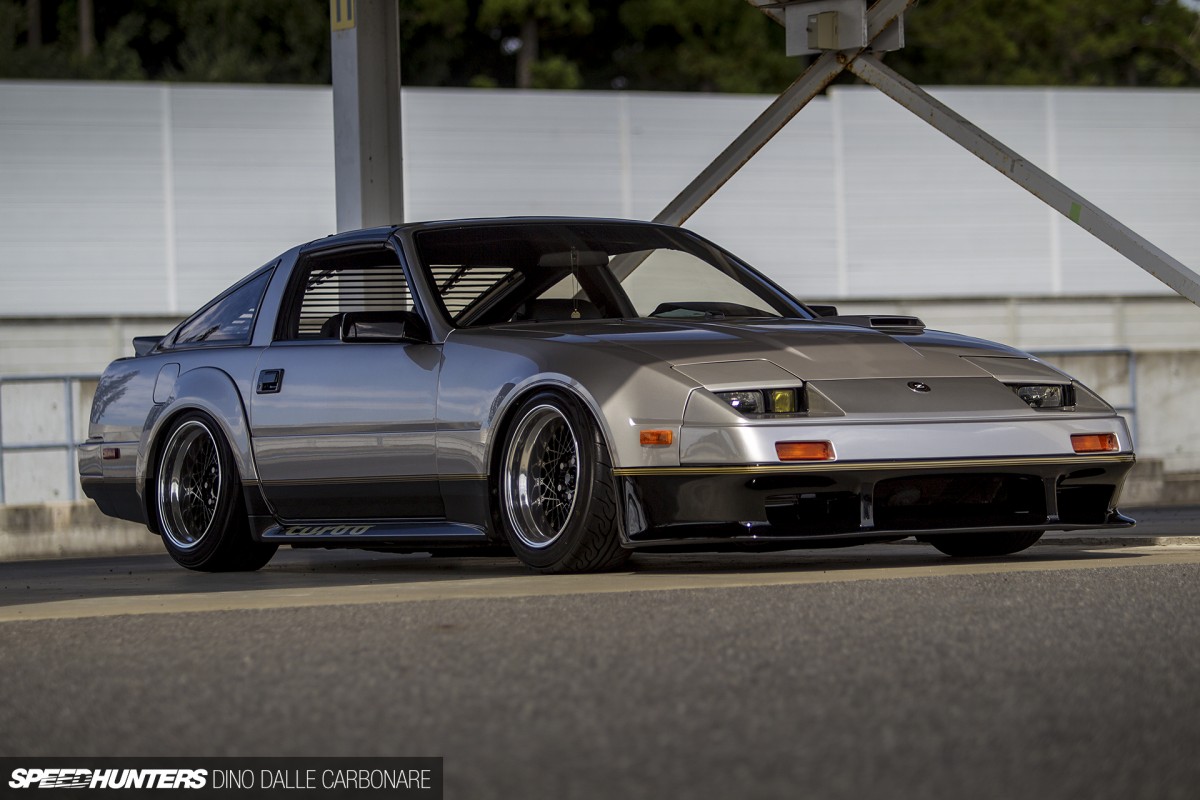 Add the T-top roof, those louvered covers for the rear glass and this 300ZX has left a bit of a mark on me.
Yes, while putting together this spotlight I had to stop a couple of times and look at what these cars are fetching in Japan. I managed to find a bone-stock, manual 50th Anniversary that would make such a badass Speedhunters project car too. Only if it wasn't $40K…
Dino Dalle Carbonare
Instagram: speedhunters_dino
dino@speedhunters.com