BMW Roots
These days, on the roads and highways of Southern California you can hardly go a few feet without seeing a BMW of some sort. It could be a fully loaded 7 Series shuttling some Hollywood executive around, or it could be a base model 3 Series driven by a real estate agent. BMWs are simply everywhere.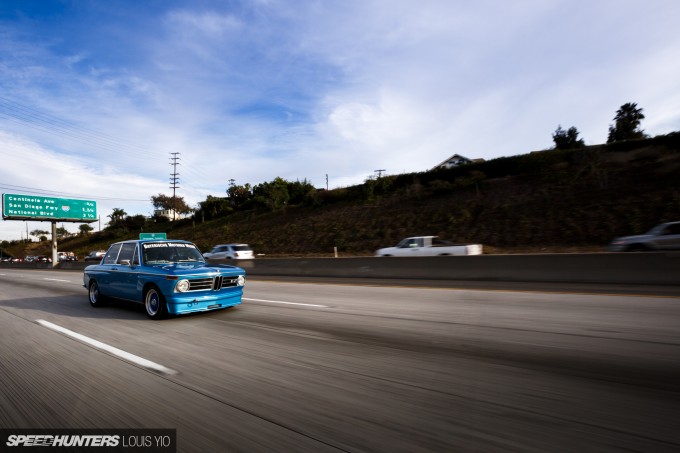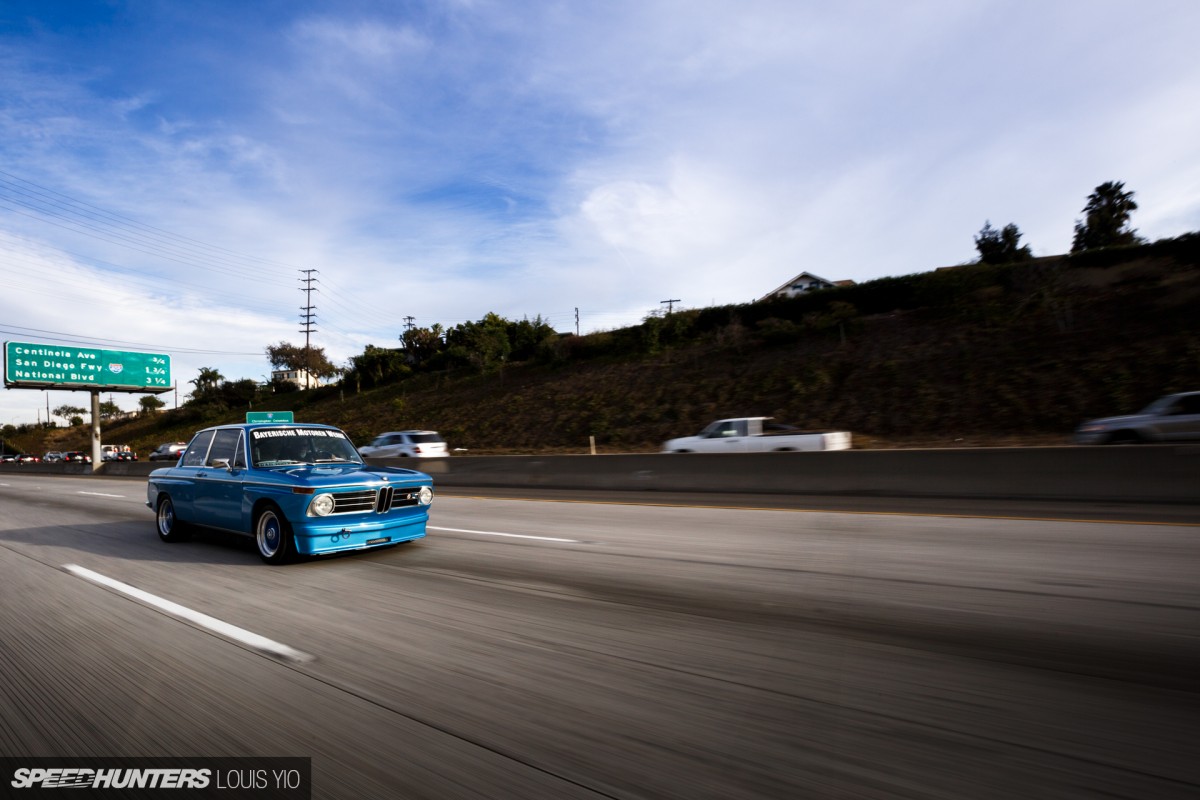 But it wasn't always like that. In the early 1970s, BMWs were few and far between on the streets of LA – or anywhere else in the United States for that matter. If you wanted to drive a BMW in North America, there's a good chance you'd have to buy one from an independent importer.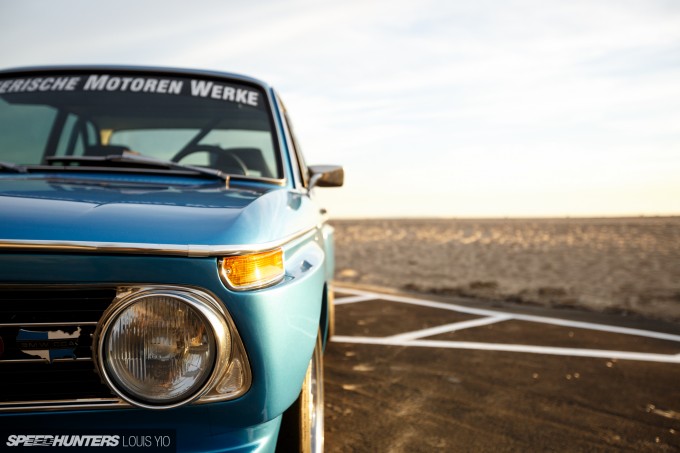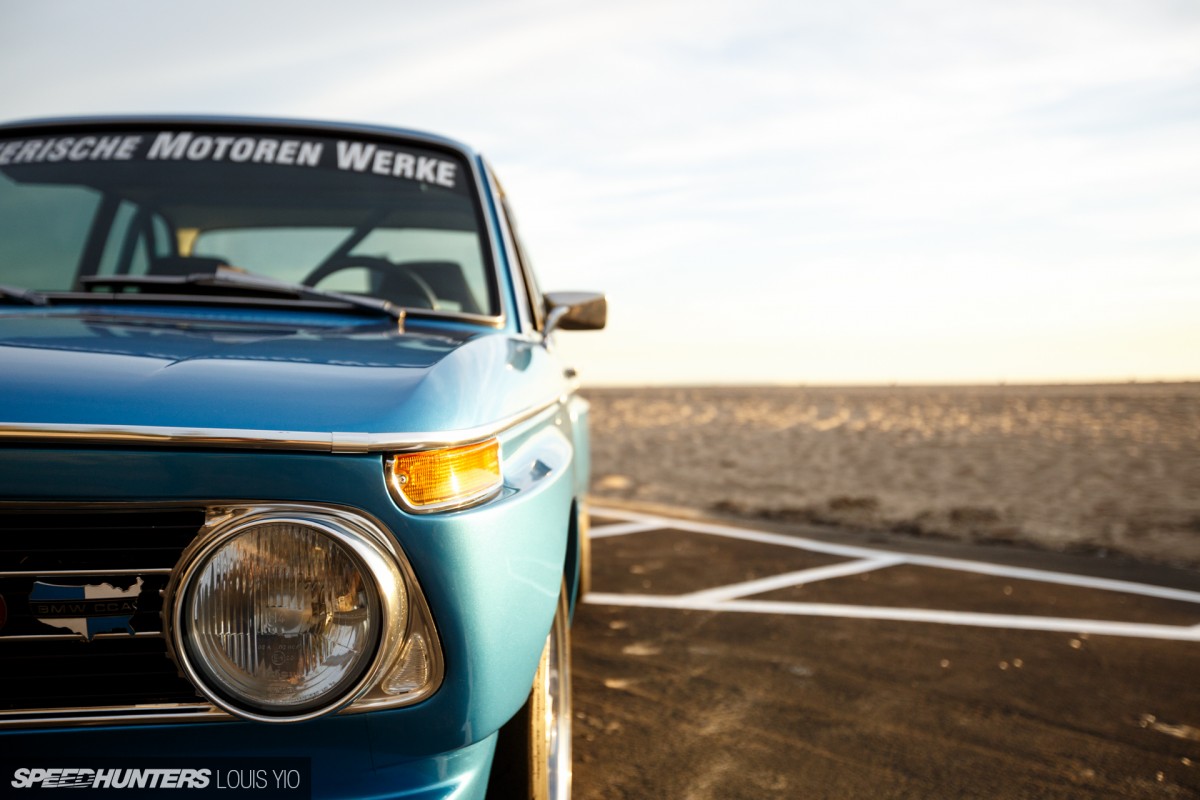 That's how Norm Manchen acquired his first BMW 2002 in the early 1970s. He didn't know much about the car when he picked it up. In fact, he originally thought BMW stood for 'British Motor Works'.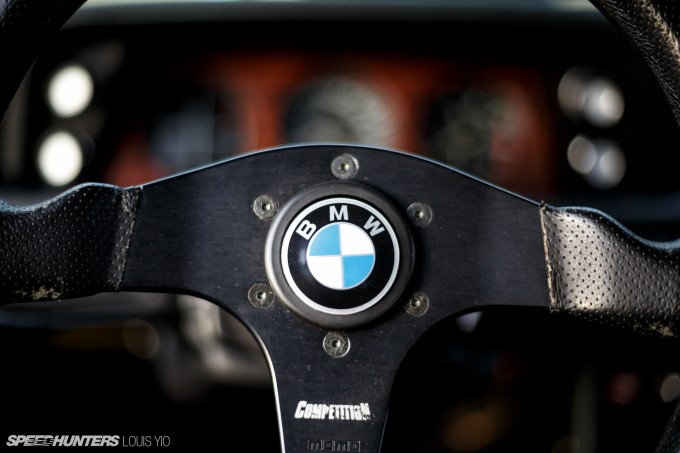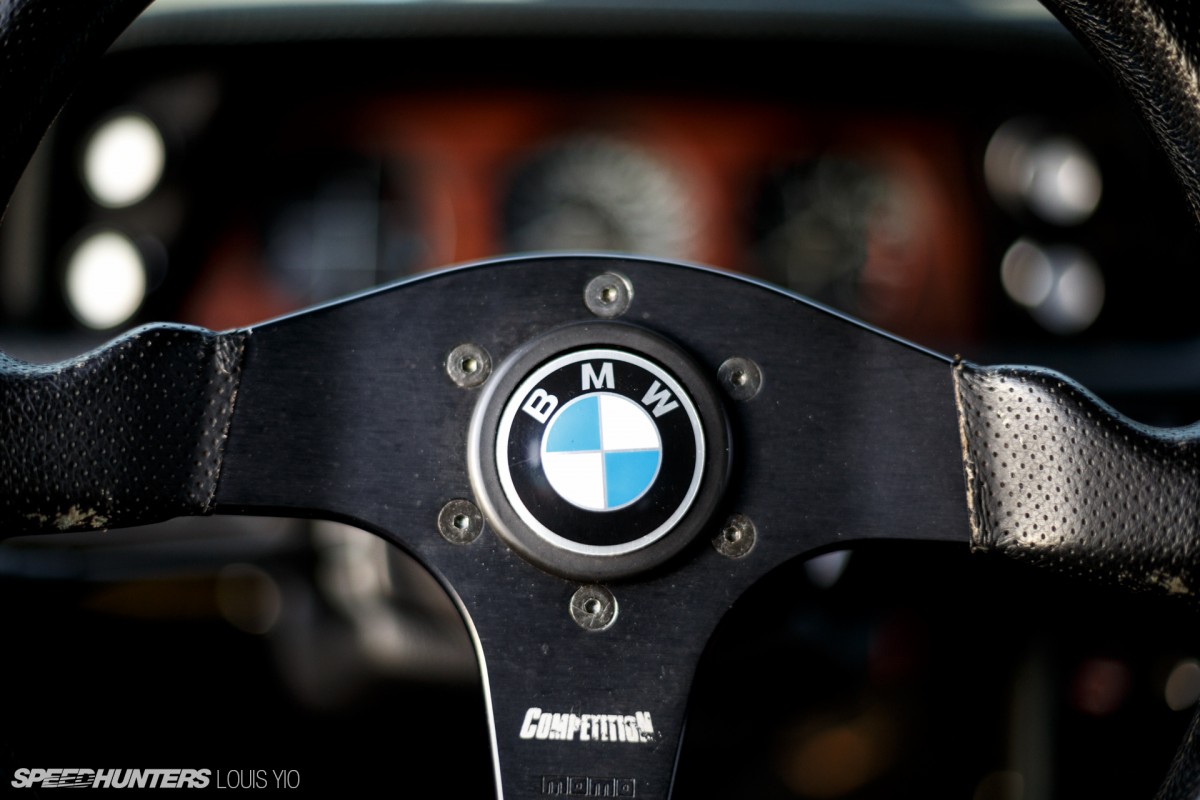 But the more time he spent with the car, the more he began to love it. He drove the little BMW everywhere – across the desert to Palm Springs and Las Vegas, and up the coast to San Francisco. With each mile that passed, he grew more fond of the 2002's lightweight chassis and willing engine.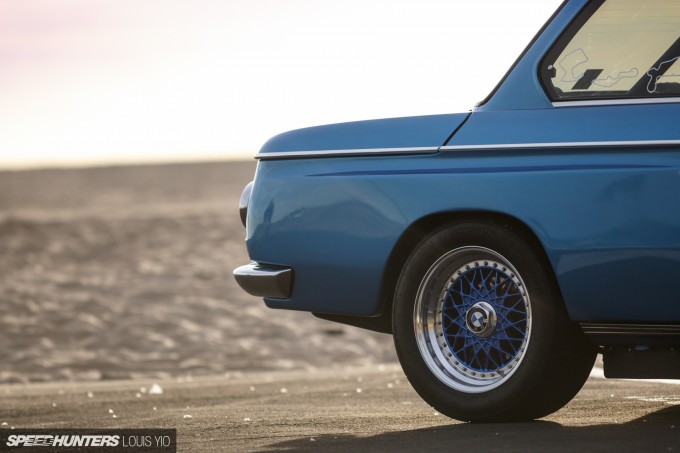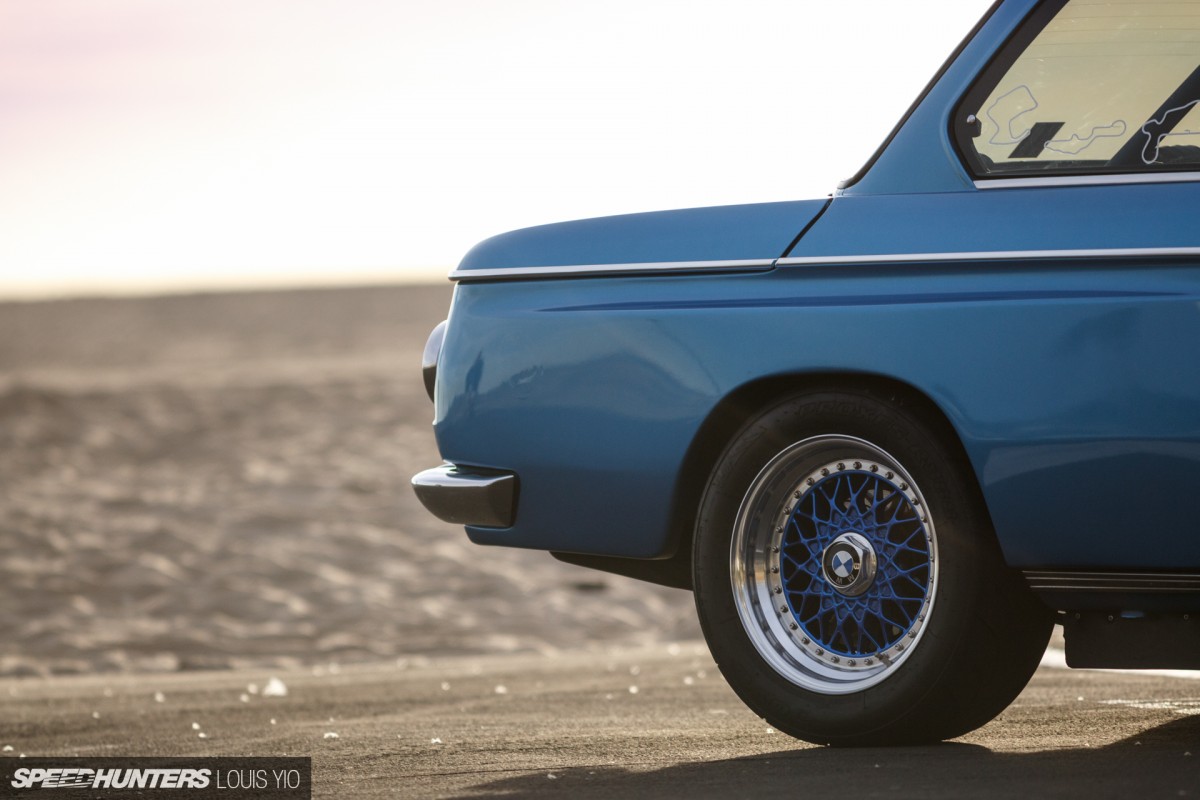 Norm had become a 2002 fan for life, and in the following decades he's owned no less than seven of them, with each being built in a different style. The most recent is the blue car you see here.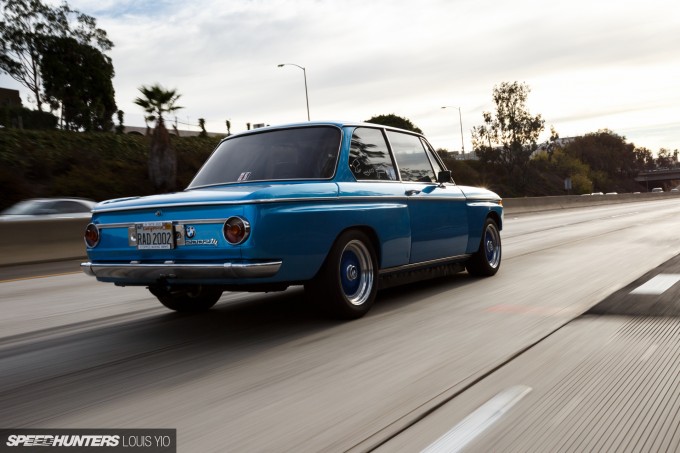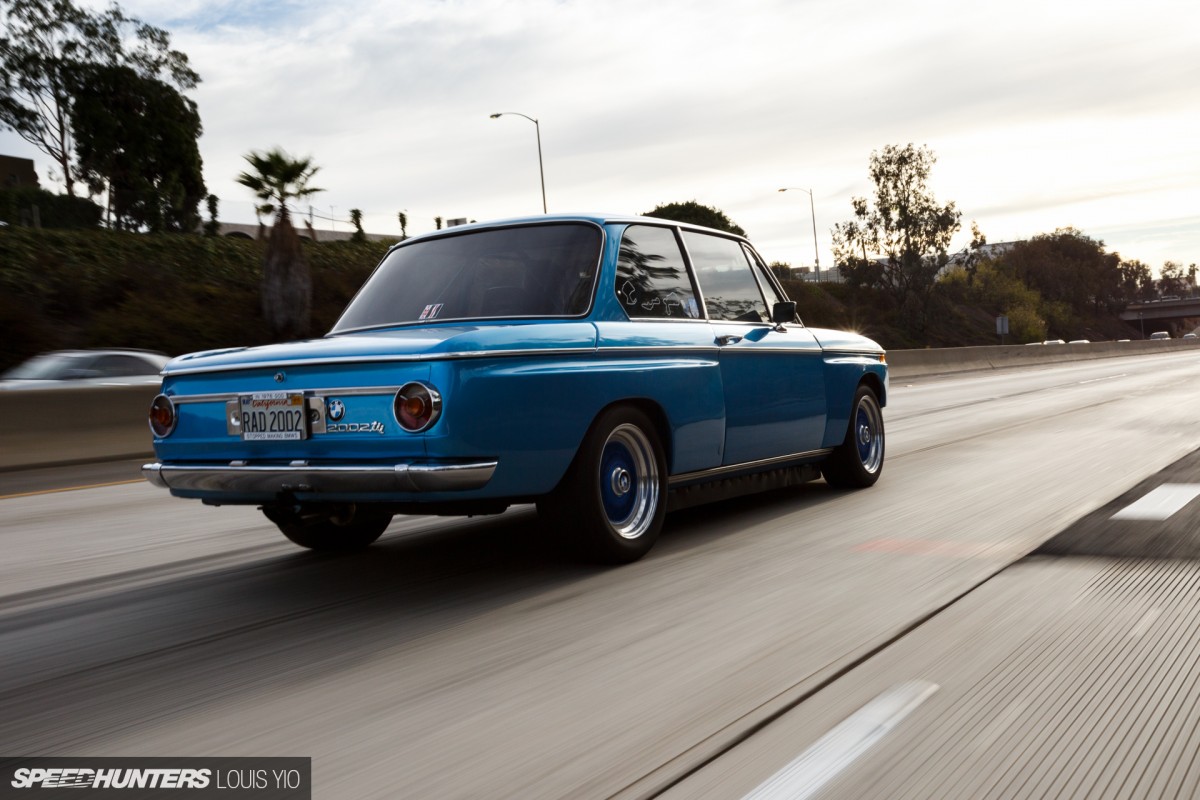 He acquired 2002 from a friend in the San Gabriel Valley back in the summer of 2008, and it wasn't in good shape. When he decided to save it, the BMW had been sitting for 15 years and plenty of rust was showing through its white paint.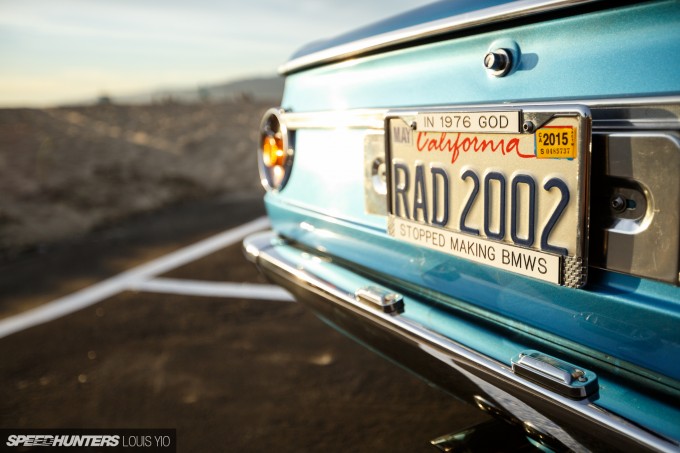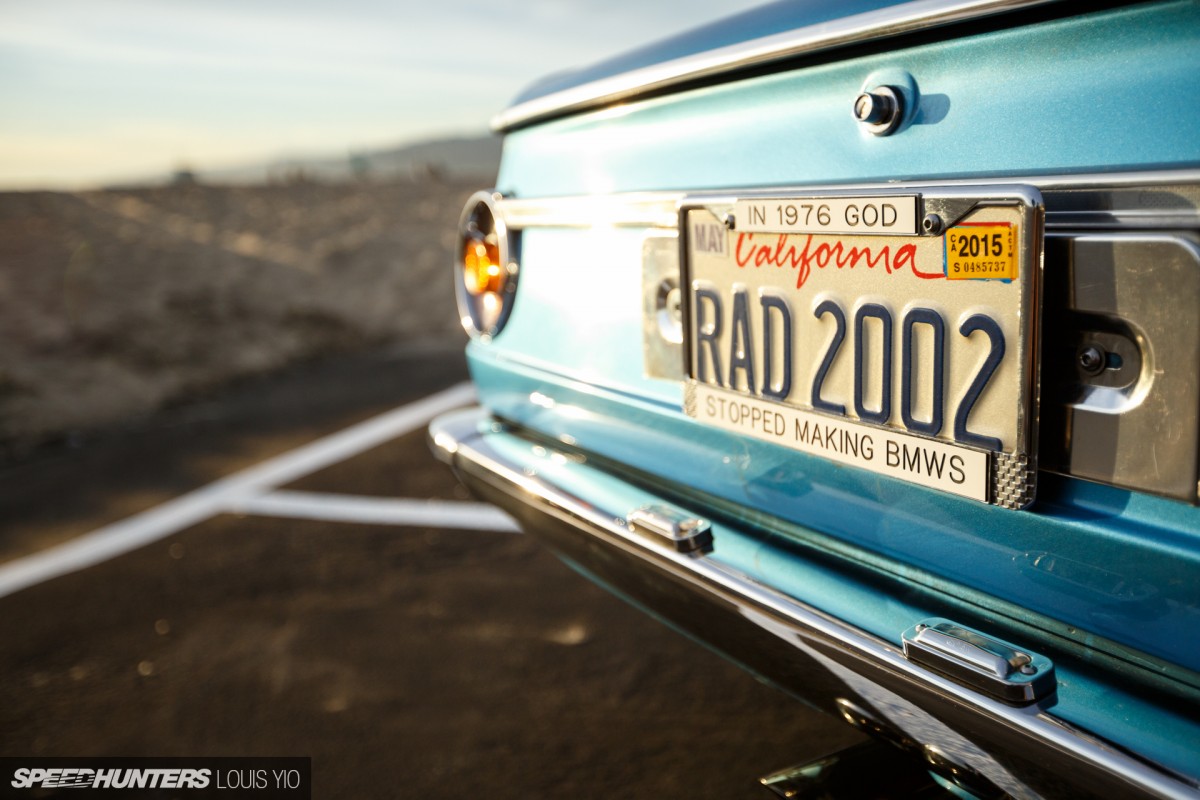 It was essentially a bare shell, but Norm saw the car as the perfect base to build his vision of the perfect canyon carver. Once he had the BMW in his possession, he wasted no time in beginning the project.
Balance Is Key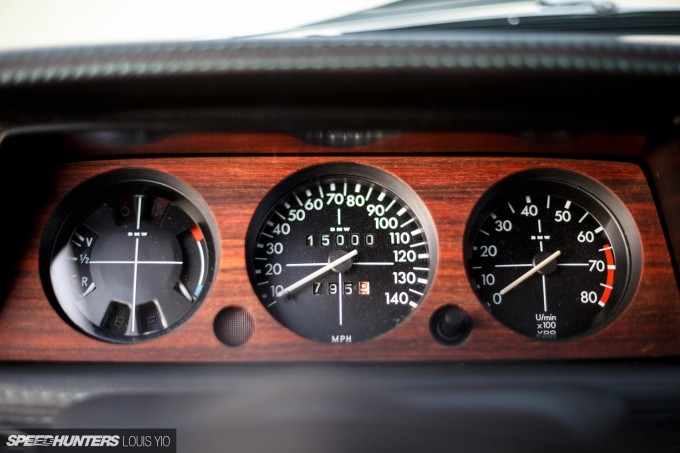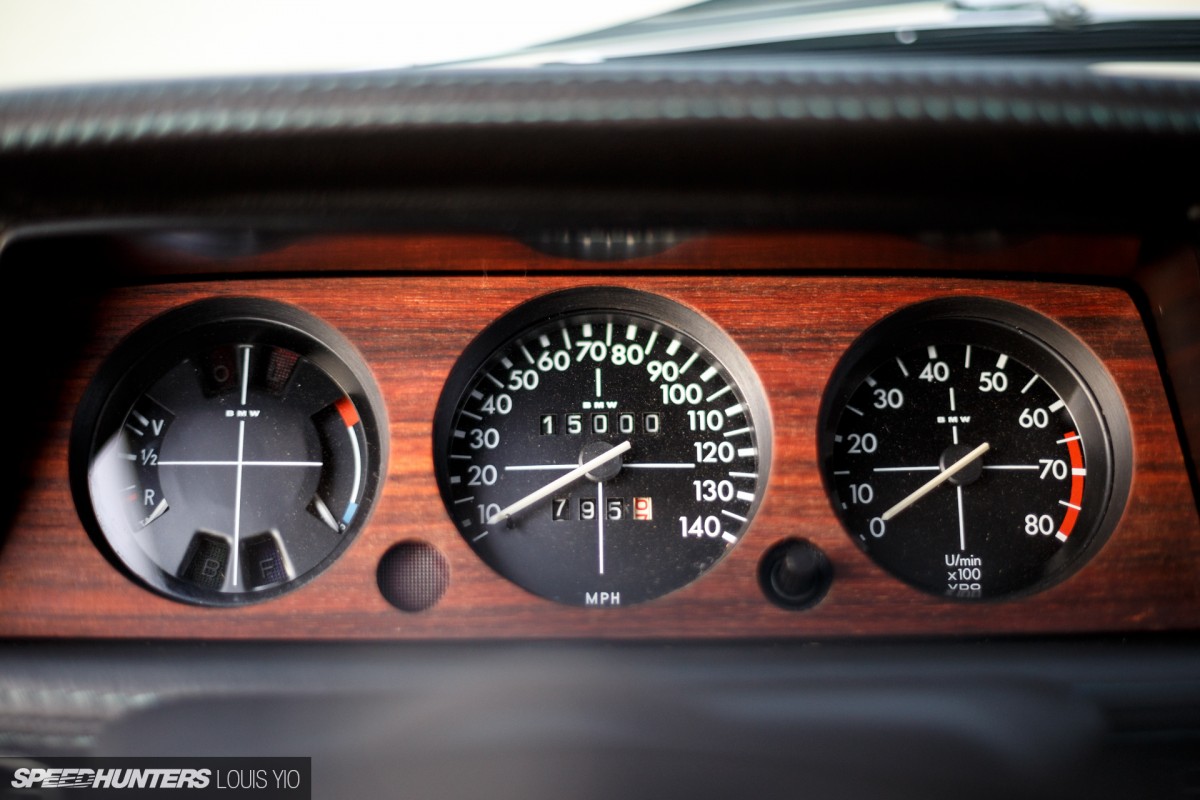 It  took just 10 months for Norm to complete the build, with the finished car making its debut at the Bimmerfest show in 2009. But sitting around and looking pretty was not the primary reason he built this one.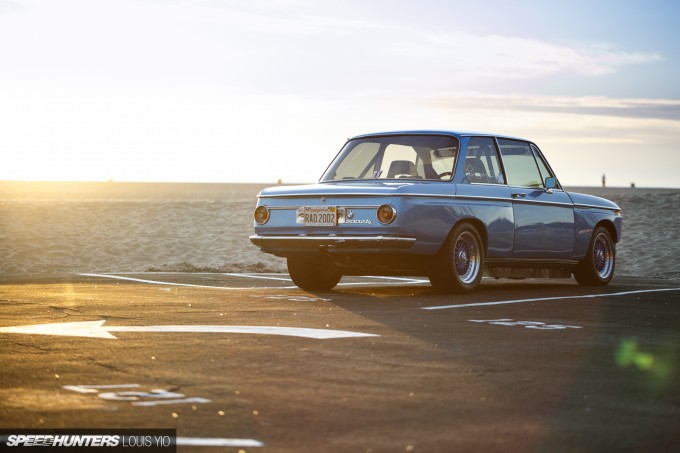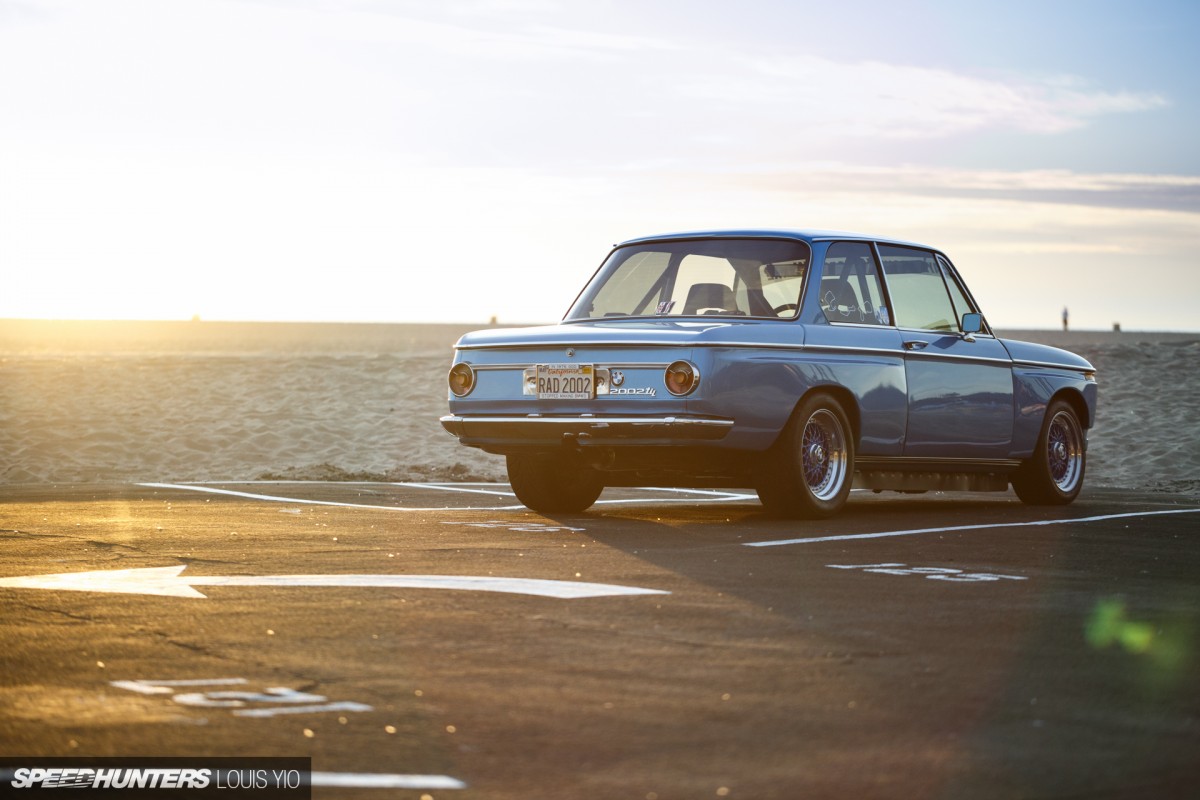 He wanted a 2002 that could be driven hard and driven often, but also one that didn't stray too far from the things that made him fall in love with the model in the first place.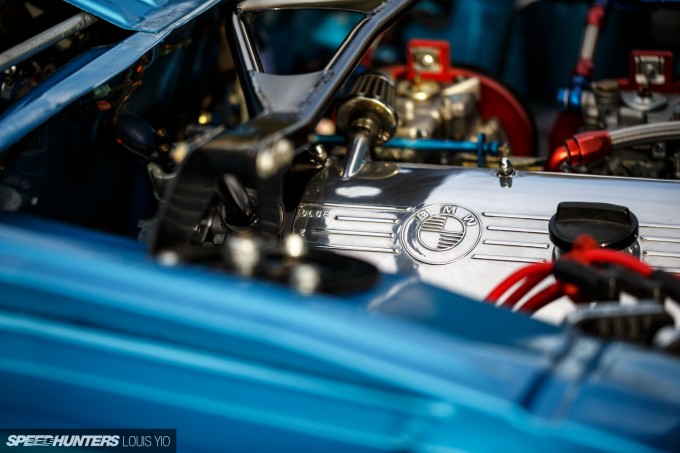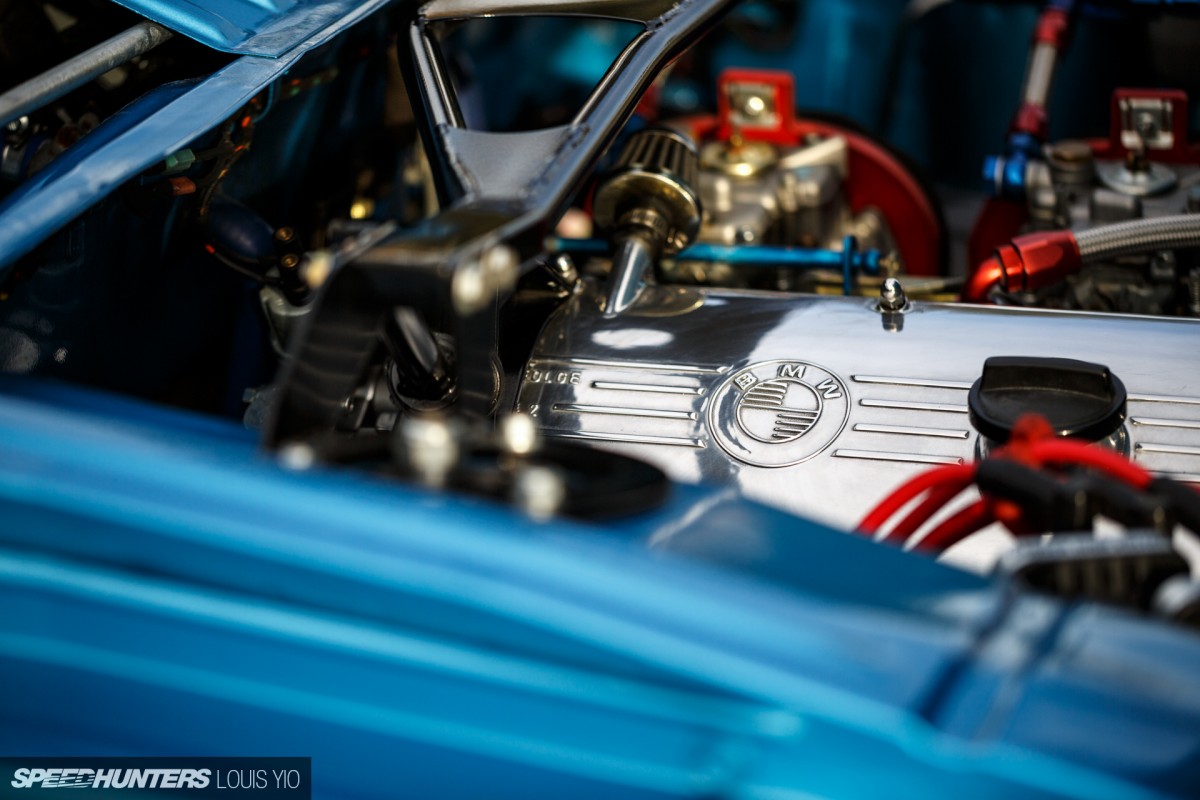 Under the hood of Norm's blue 2002 sits a fully-built 2.3-liter stroker motor from Top End Performance. It's packing a lightened E30 M3 crankshaft, Carrillo rods, JE pistons, an upgraded ignition and more.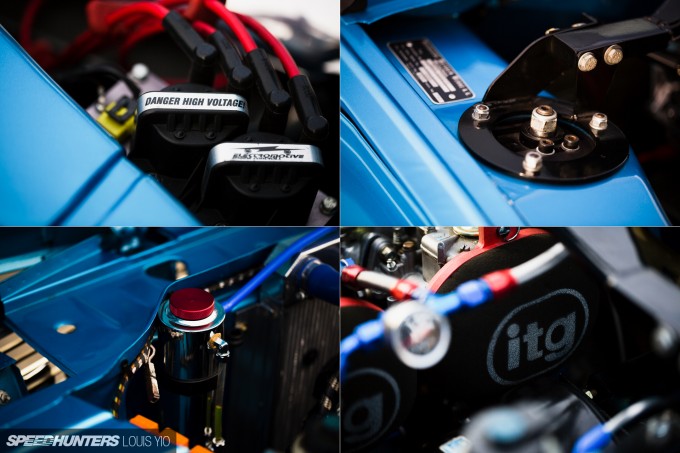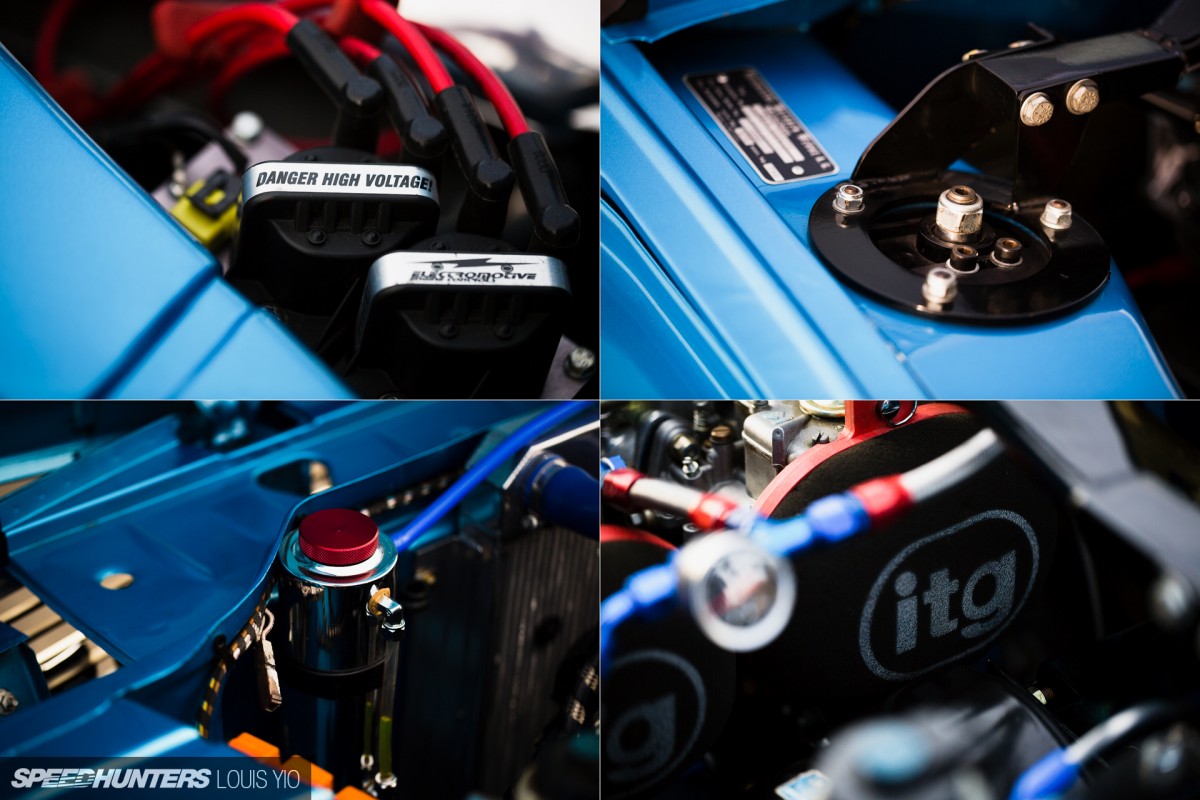 All said and done, the setup is good for 197 horsepower and 170 foot pounds of torque. Those aren't ram-you-back-into-your-seat numbers, but considering the car weighs just 2,200lbs (998kg) it's the perfect recipe for fun in the canyons.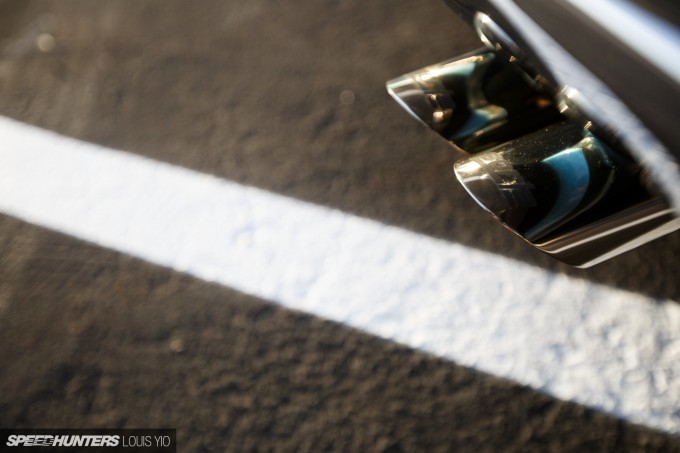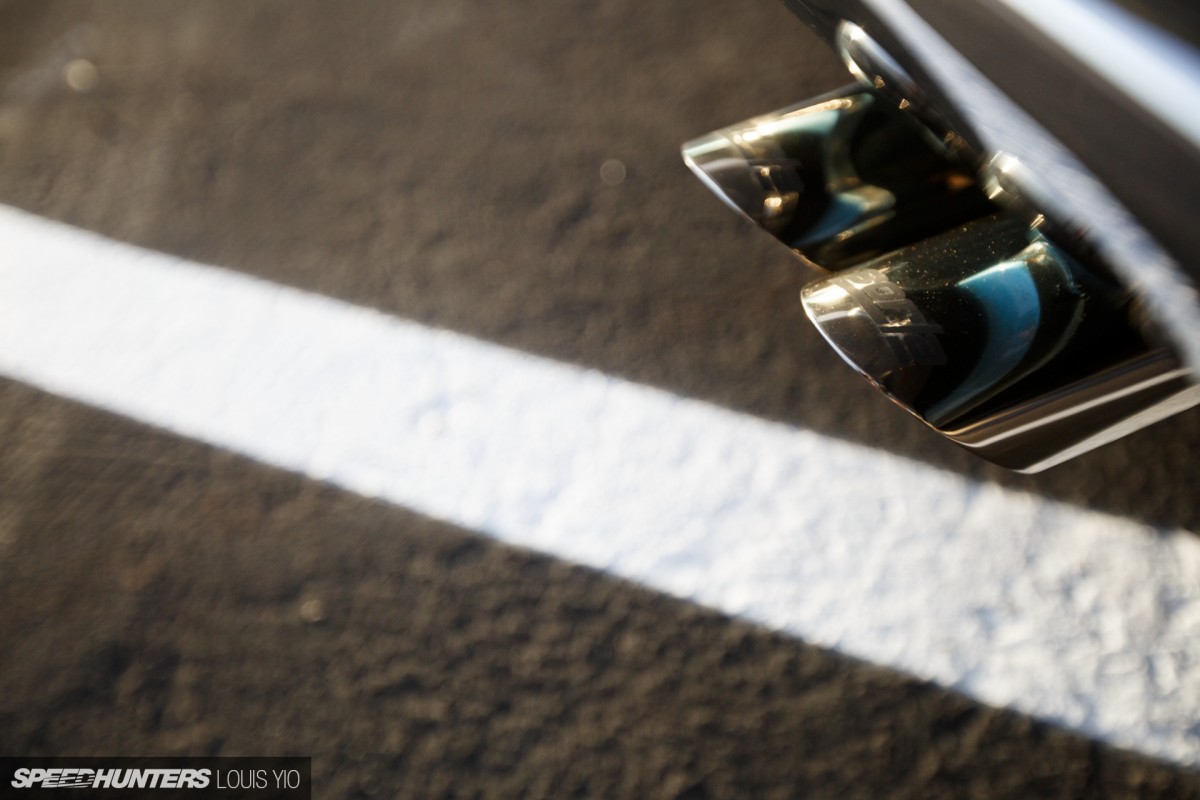 Choosing the right exhaust system was also very important to Norm, but for sound more than power. He tried six different systems before settling on a Top End Performance header with a custom Borla muffler setup. He says it makes that perfect German growl.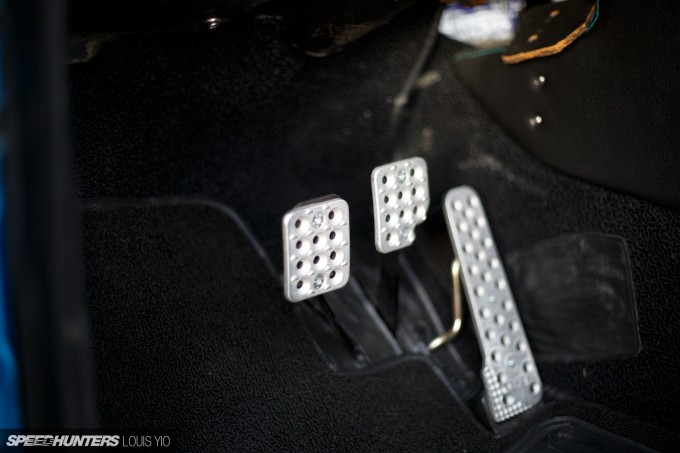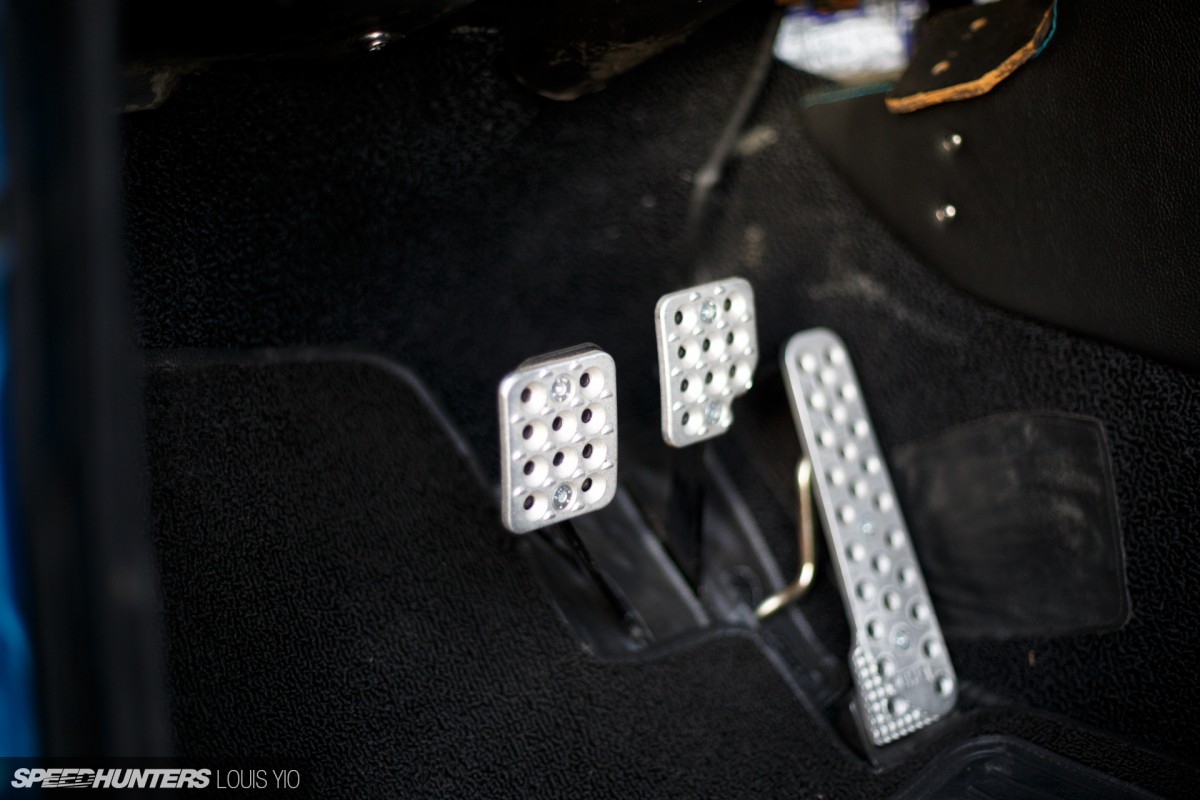 The gearbox is a 5-speed manual, of course, and it feeds the naturally aspirated power to a limited slip differential with a 3.90 gear ratio to ensure the powerband is easily accessible.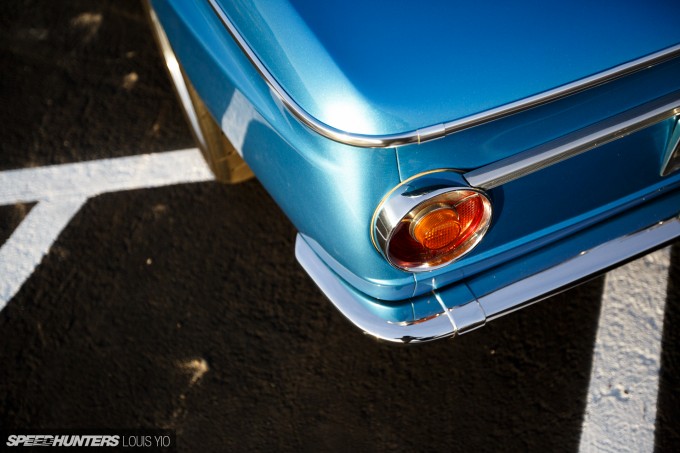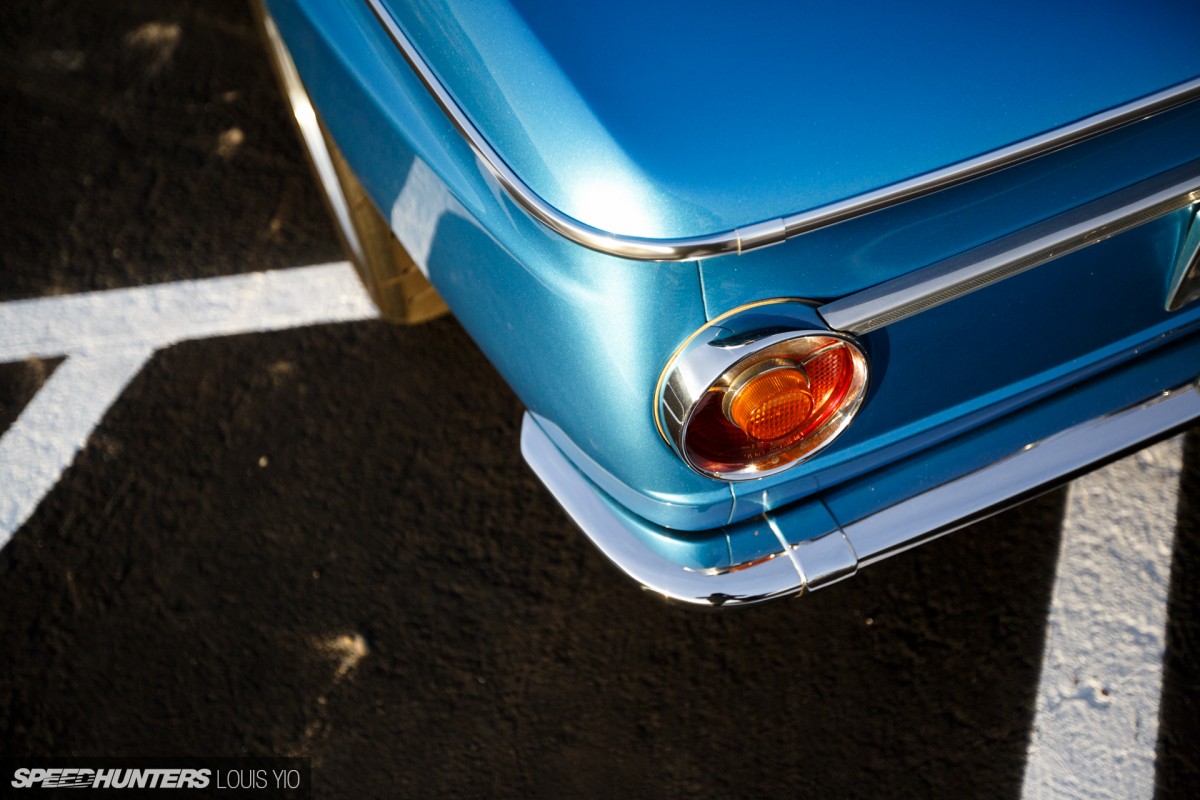 While Norm wasn't trying to build an outright grip monster, he did want to improve on the stock 2002's handling. For that, he fitted a set of Bilstein dampers in both the front and rear and also had the front struts converted into fully adjustable coil-overs.
Four Decades Of Fun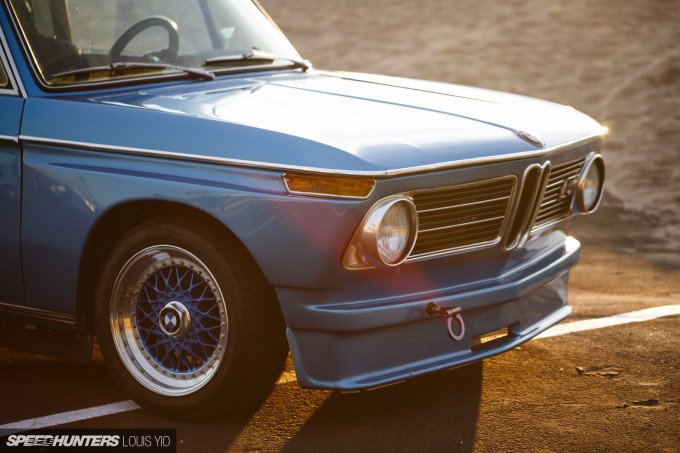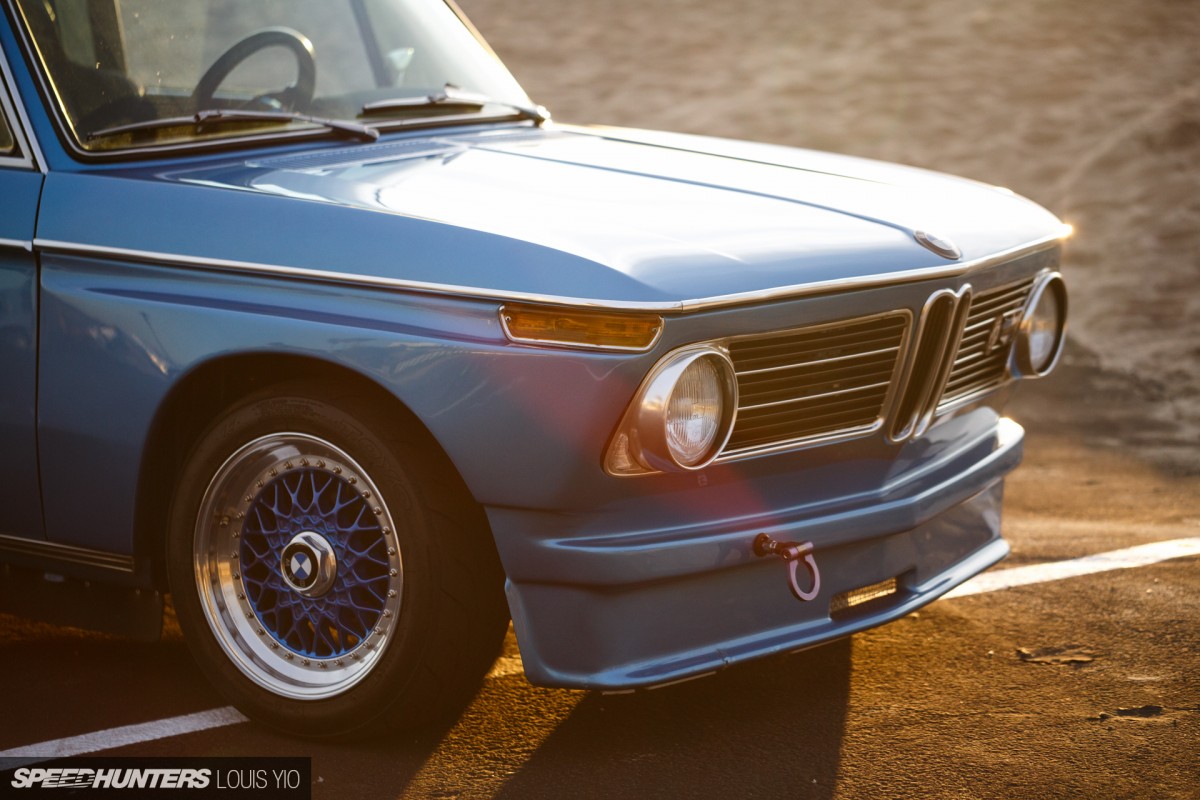 As for the exterior, it's all pretty simple. Up front there's an aggressive air dam, with a tow hook that comes in handy at track days.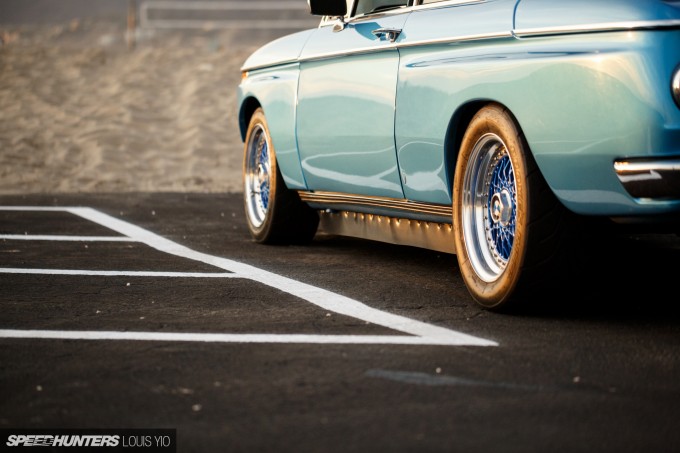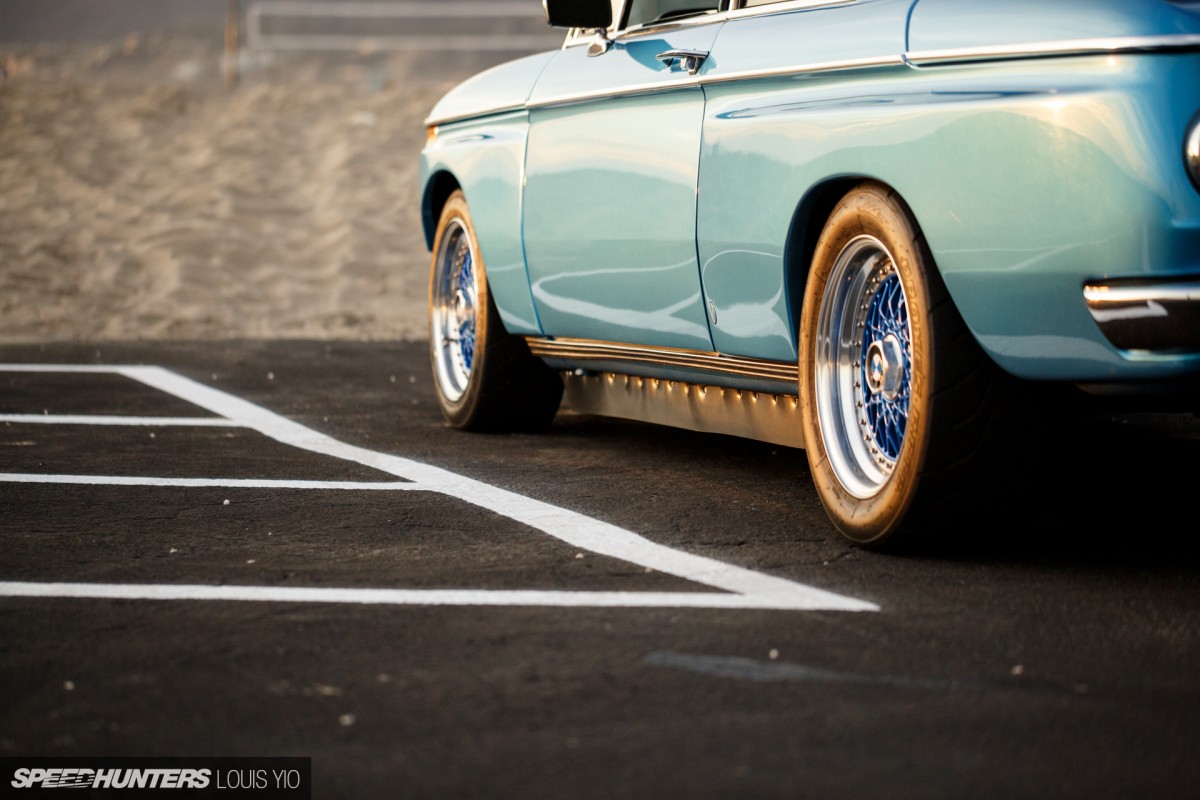 There's also widened fenders in both the front and rear, which give the 2002's body some added aggression without looking out of place.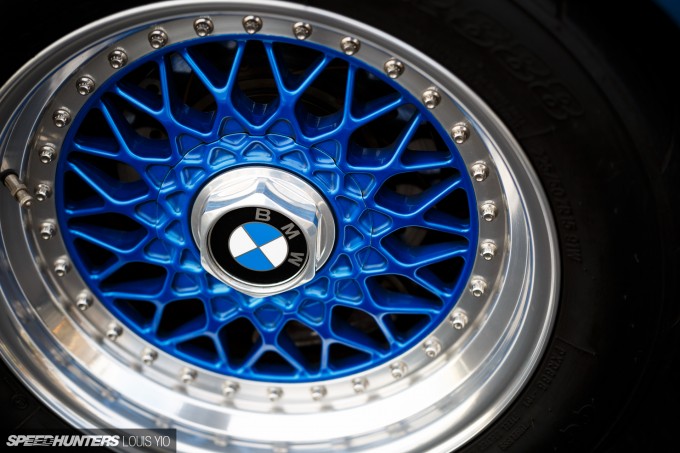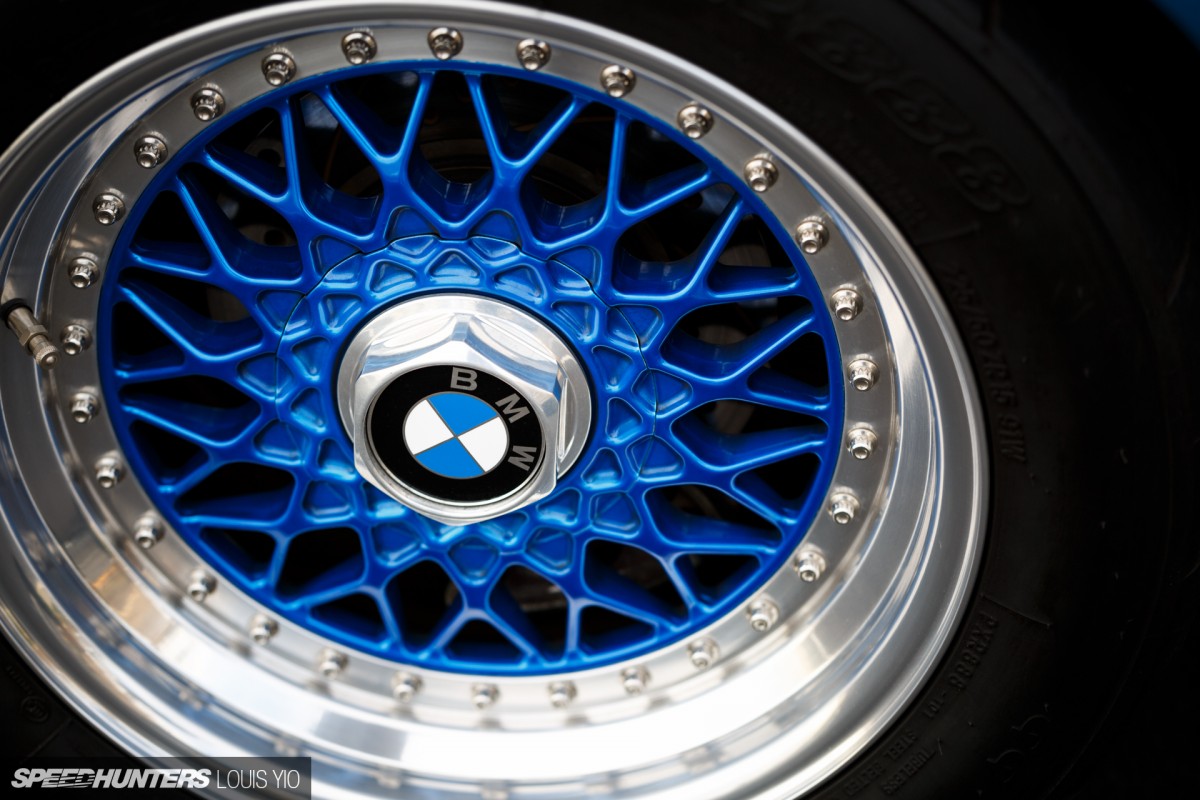 That brings us to the wheel and tire setup. The wheels are timeless 15-inch BBS RS mesh with blue centers to compliment the 2002's body color. The tires are sticky Toyo R888s – 205/50R15 up front and 225/50R15 in the rear.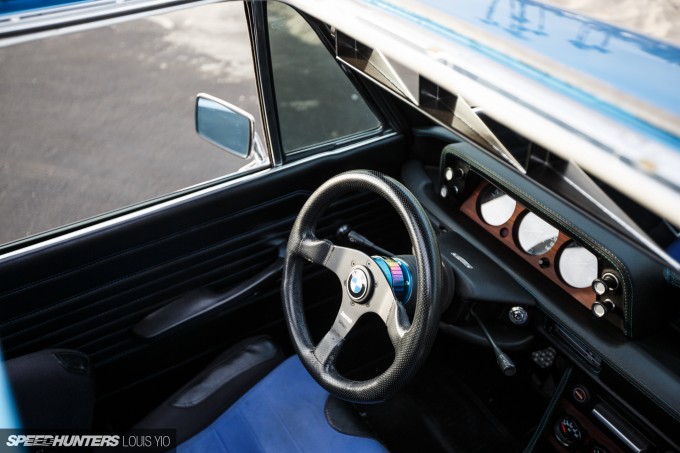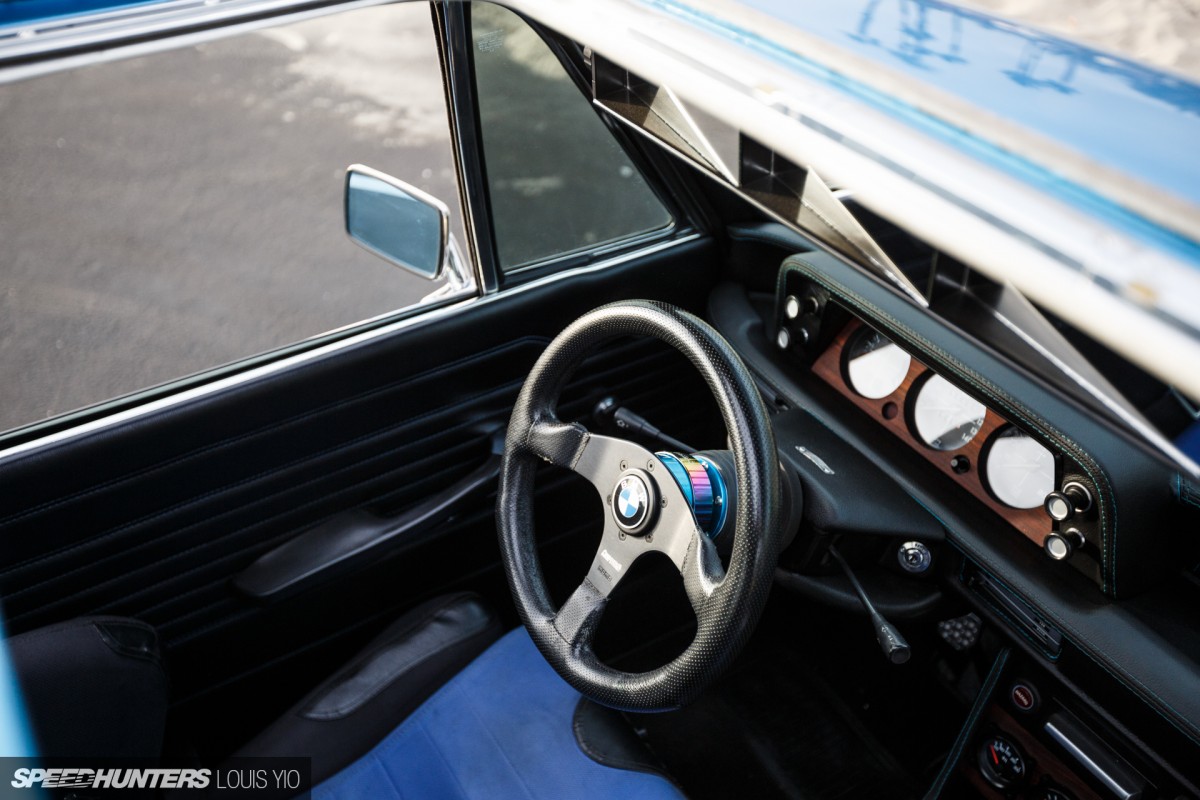 Inside the cockpit of the 2002, Norm went with just the right mix of period correct simplicity and the necessary upgrades for a car that was built for action.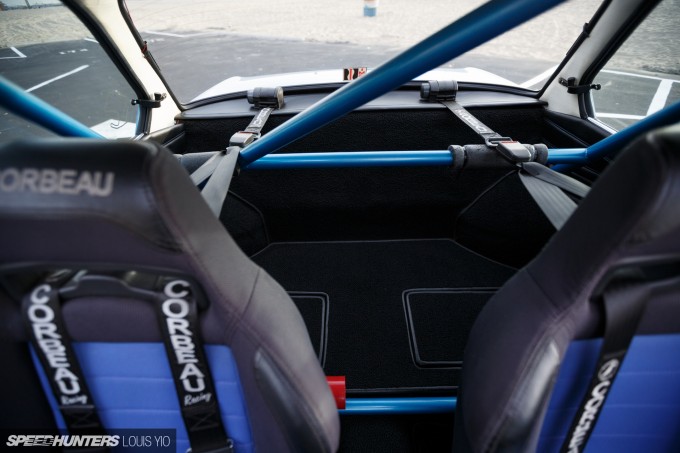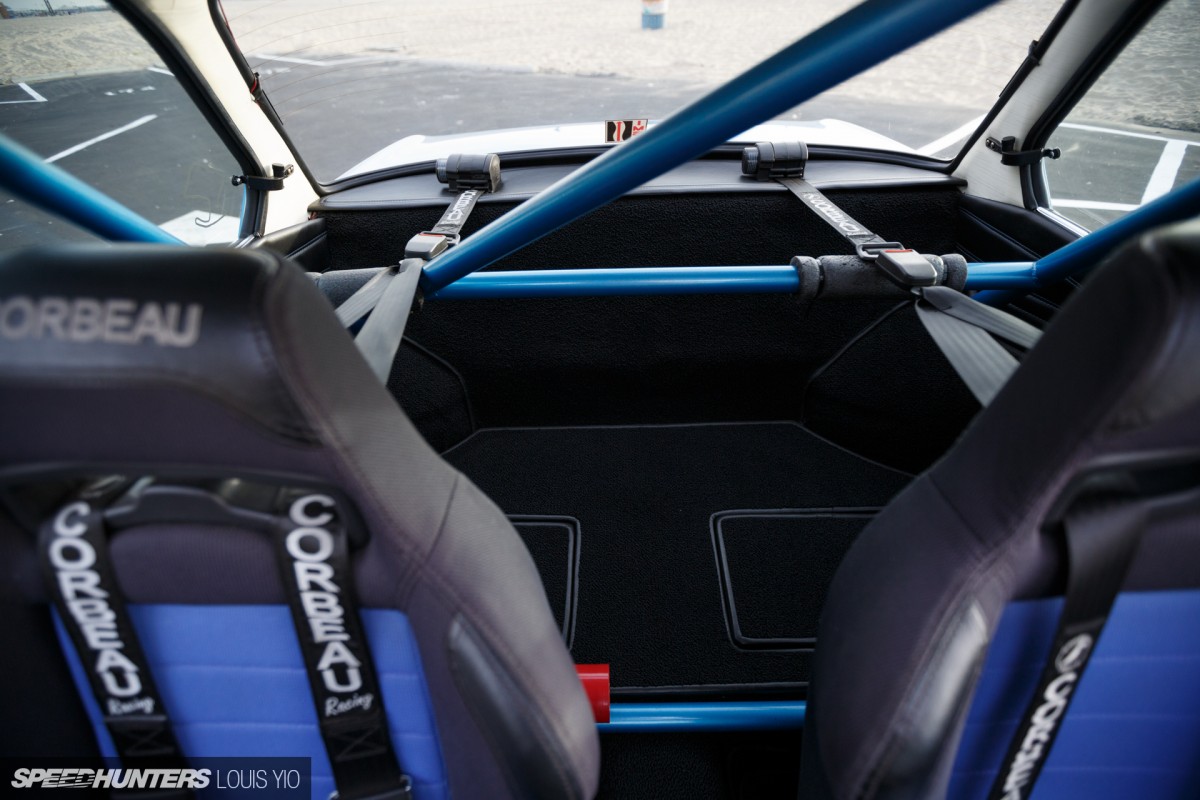 Not only has the entire cabin been completely restored, key upgrades include a roll bar, the supporting safety equipment and a Momo steering wheel with a BMW horn button.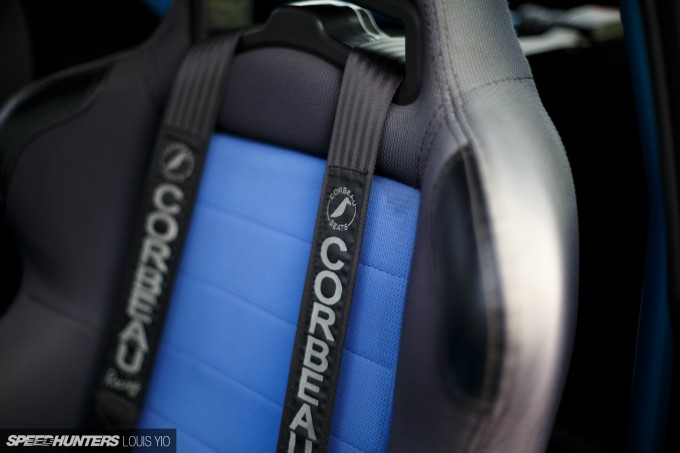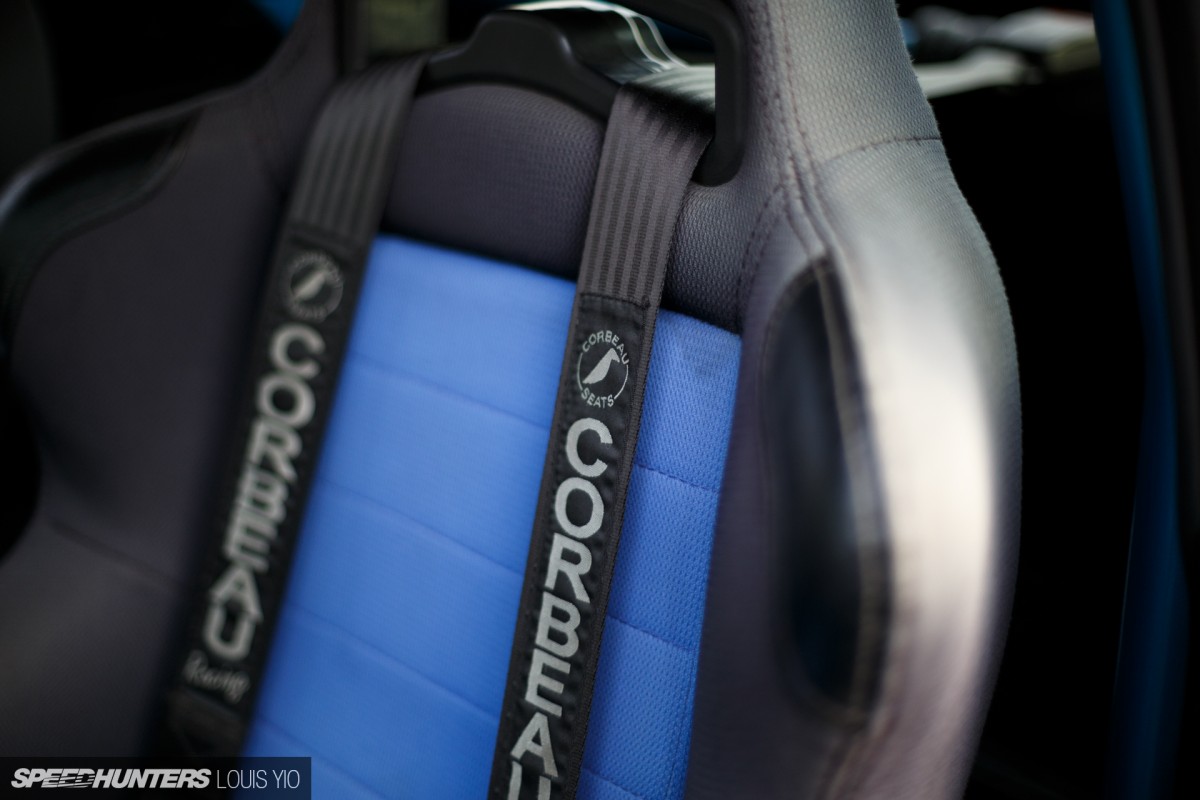 Seating for both the driver and passenger is handled by a pair of Corbeau seats with matching harnesses. That makes them just comfortable enough for highway miles while providing plenty of support for athletic driving.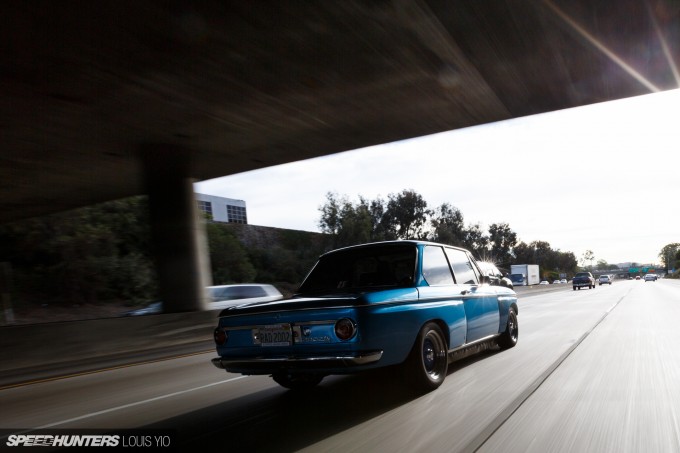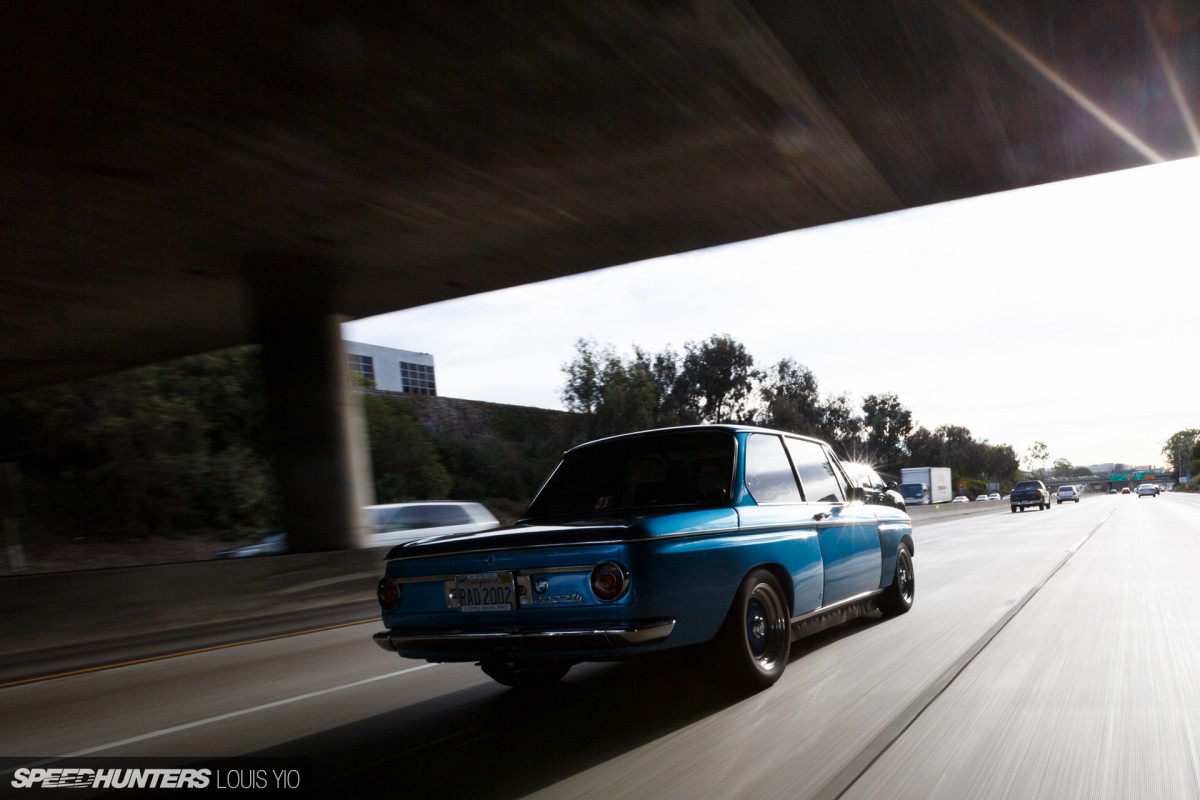 Having been around BMW 2002s for over 40 years now, Norm has never stopped loving the cars. He says he's made plenty of mistakes along the way, but for him it was all part of the learning experience. And this blue machine could be considered the product of all that experience.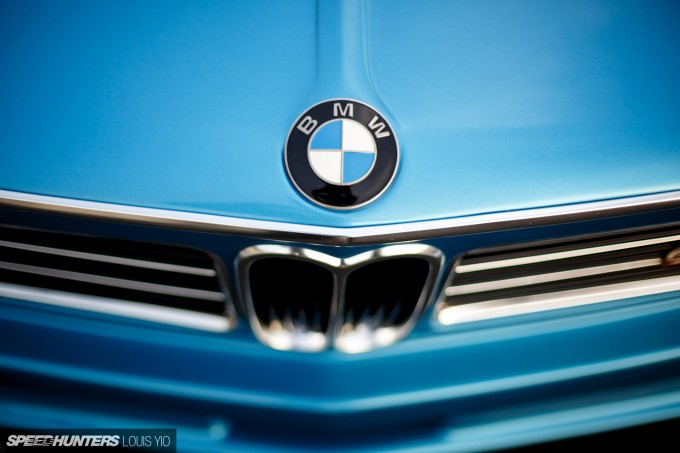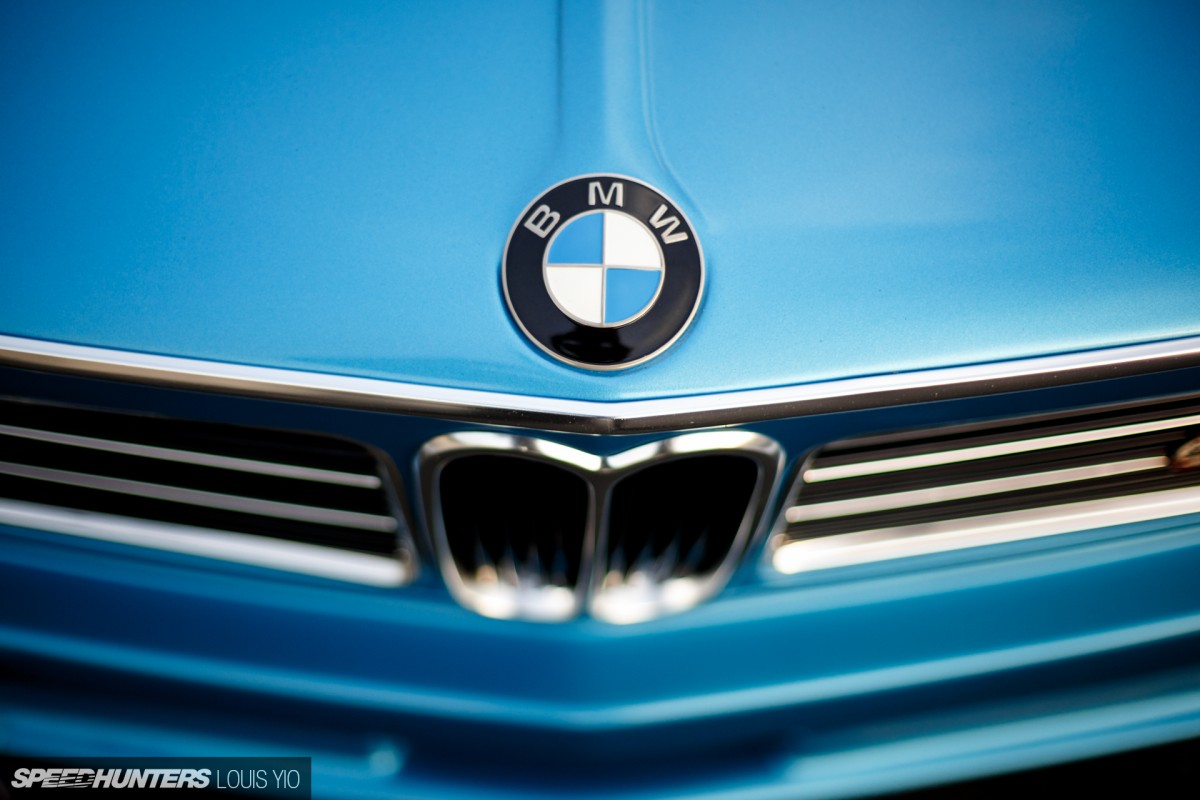 At the moment this is the only BMW 2002 in Norm's garage, but it might not be that way for long. He's actually scheming up a radical 2002 project which will include AWD as part of its specs. And if there's anyone that could pull it off, it has to be the guy who's spent over four decades building, driving and enjoying BMW's original enthusiast car.
Mike Garrett
Instagram: japanifornia_media
mike@speedhunters.com
Photos by Louis Yio
Instagram: lusciousy
Cutting Room Floor