During the late 1970s and early 1980s, the IMSA GT series offered what I think was some of the best sportscar racing of all time. Not only was the competition fierce, but the cars were unforgettable. We're talking giant fender flares, huge spoilers, ear-shattering exhaust notes and some of the biggest wheel lips ever seen on race cars.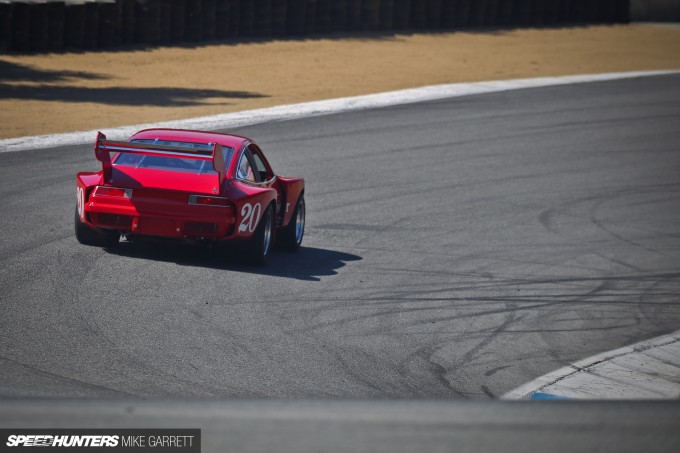 One of the most well known cars from this series was the flame-spitting turbocharged Porsche 935 – a car which quickly achieved legendary status across the world. But here in the USA, one of Porsche's primary competitors was a car that came from much more humble roots.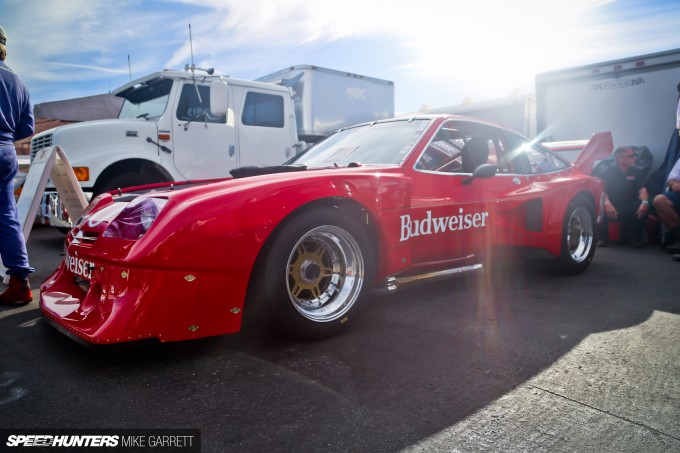 I'm taking about the Chevrolet DeKon Monza, an example of which can be seen taking to the track at the Rolex Historics every year with its distinct red Budweiser livery.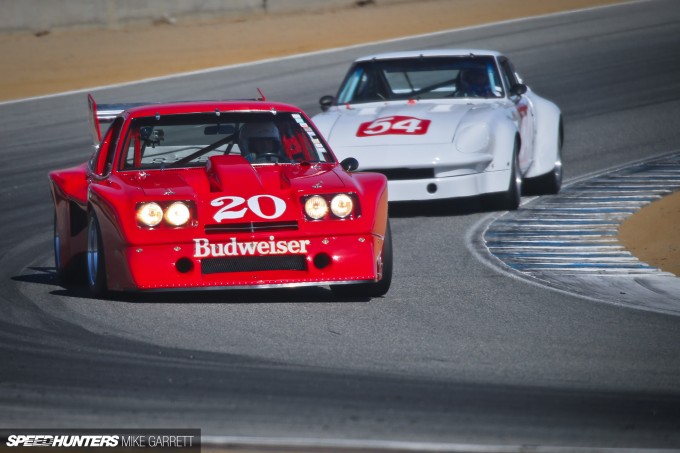 This particular car was purchased brand new by Chris Cord in 1977 before undergoing a complete transformation into a highly-competitive racer which saw IMSA action throughout the late '70s and early '80s.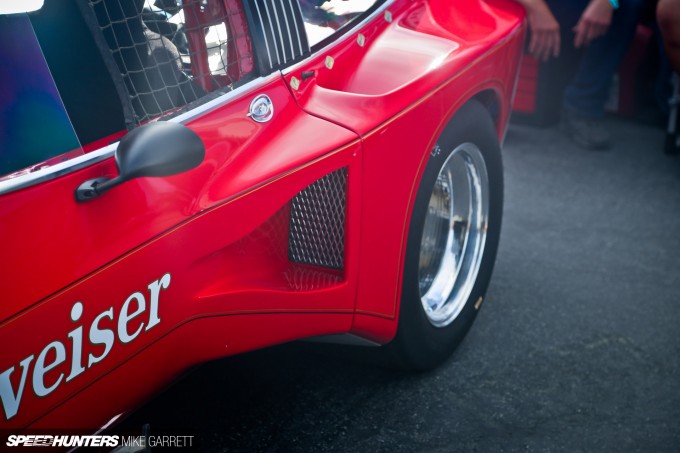 In stock form the Monza was an affordable and somewhat sporty car, but after getting the DeKon Engineering transformation it was a completely different animal. The car's factory lines can still be seen, but like the Porsche 935 that's only when you look past the massively wide bodywork and fenders.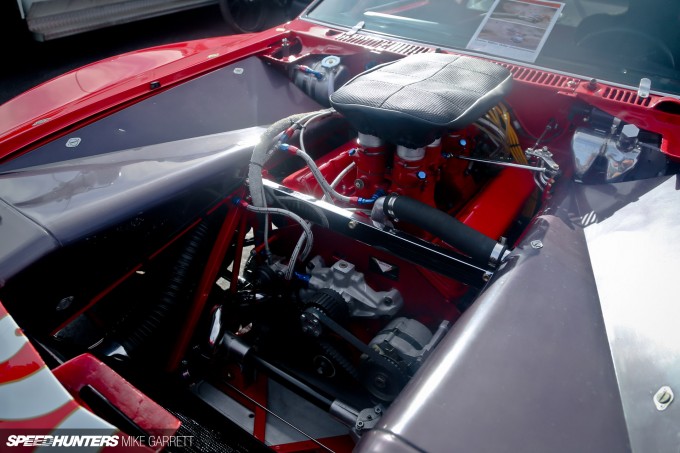 Inside the engine bay sits a Chevy small block V8 positioned well back in the chassis and topped with mechanical fuel injection. Output is an impressive 550 horsepower and the whole car only weighs 2,300lbs.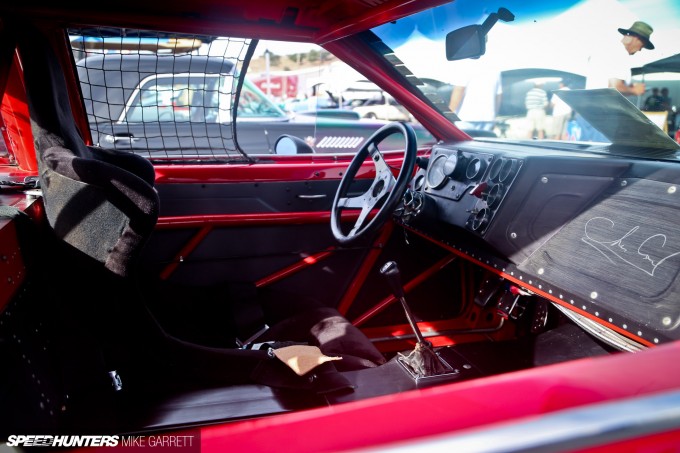 The engine is mated to a Ford Toploader transmission and the rear end is a stout Ford 9-inch. As for the brakes, they're Girling discs of the same type used on the Porsche 917.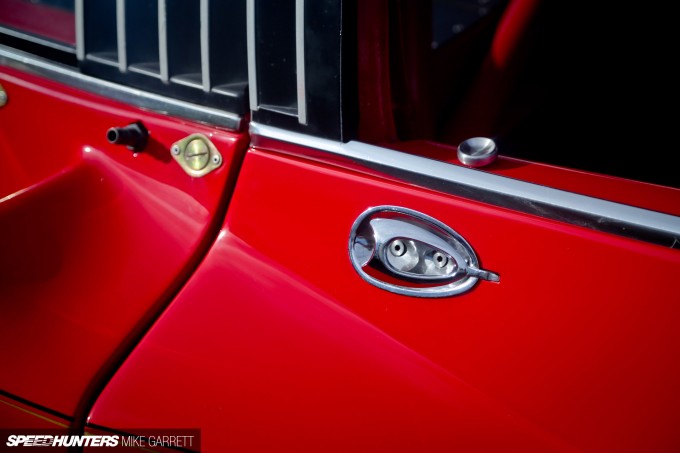 Not only is the DeKon Monza aggressive looking, this particular example is also sporting some cool hot rod touches, like a hand-formed aluminum dash panel with a built-in stop watch and door handles borrowed from a Ferrari Dino.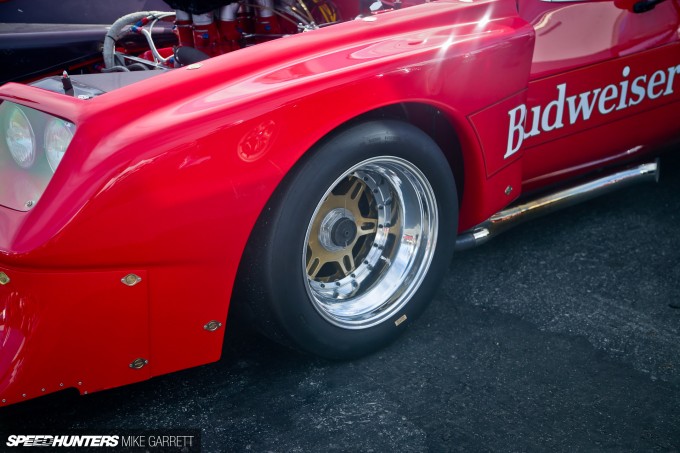 When it came to shorter sprint races the Monza was highly competitive against its Porsche rivals, but in the longer events like Sebring and Daytona it often experienced mechanical trouble which limited its finishing position.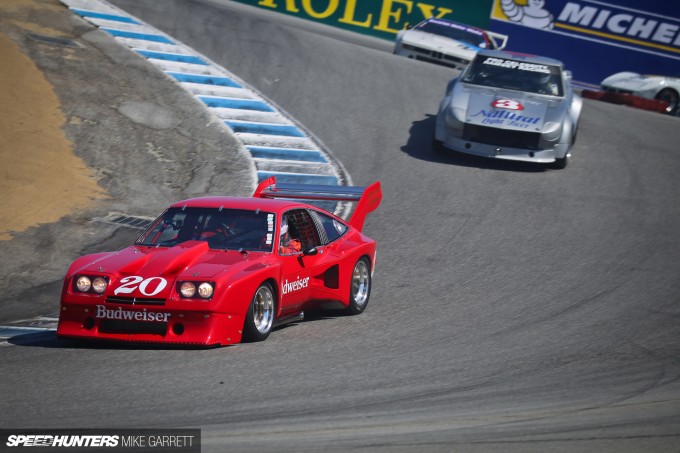 Fortunately, the short format of today's historic racing plays right into the DeKon Monza's strengths, and watching this V8 monster battle it out with cars like Bruce Canepa's Porsche 935 is one of the highlights of the Rolex Historics every year.
Long may the excitement of IMSA's golden era live on.
Mike Garrett
Instagram: japanifornia_media
mike@speedhunters.com