I've been so desensitised lately by the constant flurry of Rocket Bunny this and Liberty Walk that, that when I saw this rather stock-looking BMW 1M Coupé at Gatebil Rudskogen earlier in the year, it instantly caught my attention.
But it wasn't just the 1M's look – in making a few passes at full chat it didn't sound like any of the regular engine swaps, and definitely not of the stock motor…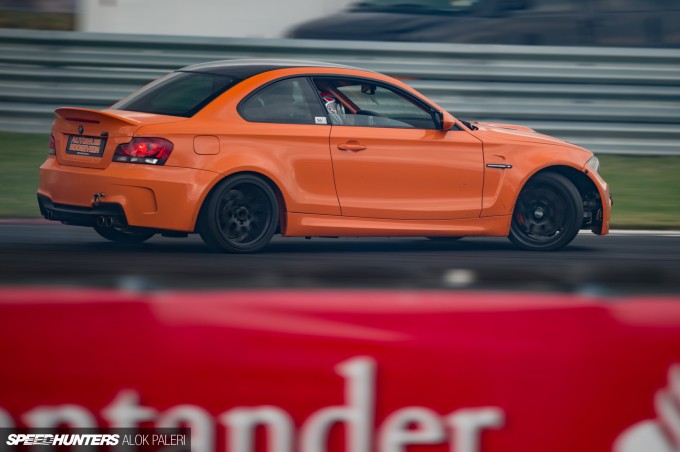 I made a mental note to check it out later, but finding a car at Gatebil can be a hit or miss thing, as Paddy himself found out over the same weekend. But luckily for me, the bright orange BMW was parked right next to my car in the paddock. Its owner, Jaap Bosma, had travelled all the way from the Netherlands to compete at Gatebil, and in no time after meeting him it became apparent why this relatively sober-looking 1M Coupé wasn't all that innocent.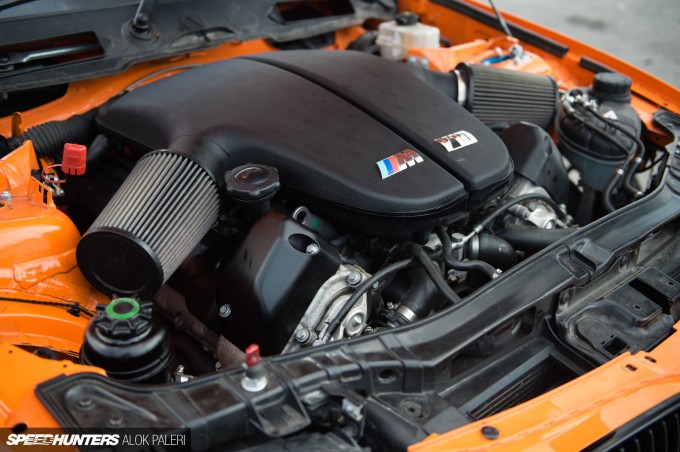 It's quite common at Gatebil to find a Toyota 2JZ or BMW V8 retro-fitted in another chassis, but here Jaap has gone full mental and shoehorned a fire breathing naturally aspirated BMW S85 V10 into his 1 Series' engine bay. This was the source of the unmistakable V10 wail that we had all heard on track.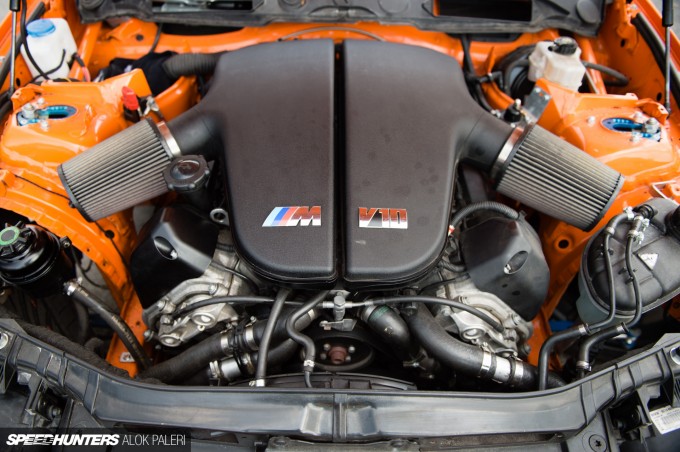 The engine is mated to an E92 M3 6-speed manual gearbox via a triple-plate Tilton clutch with a lightweight flywheel. In its current guise, the V10 outputs a healthy 551hp and 620Nm.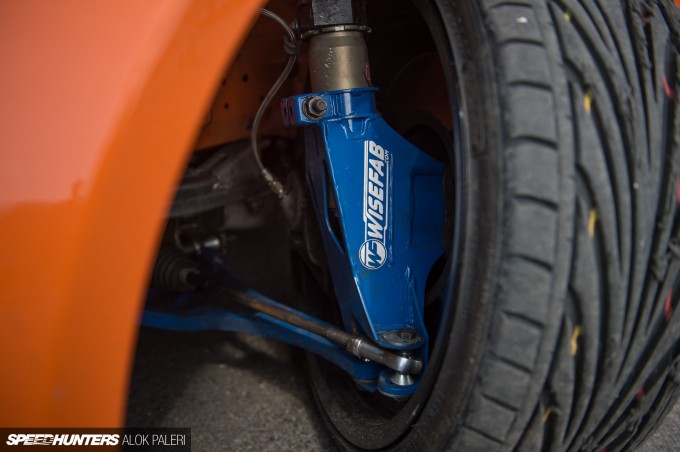 For all the extra steering angle that a drift car needs, the '1M GTS' as Jaap calls it, runs the Wisefab lock kit coupled with Intrax coil-overs.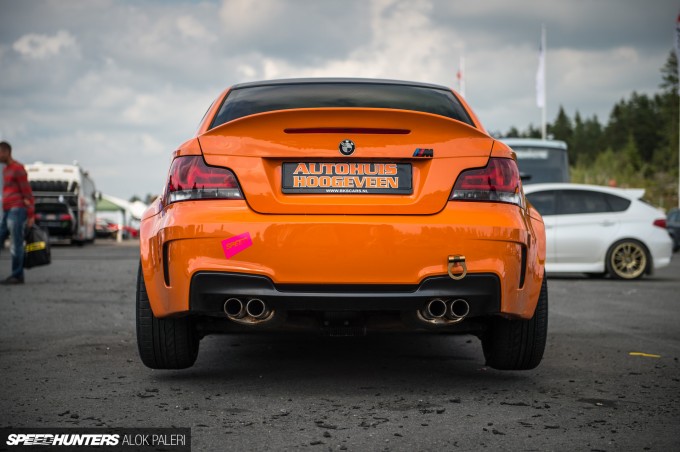 It was about halfway through the shoot when Jaap told me that despite the BMW's looks, the base car was not quite a 1M Coupé. It turns out this orange little monster started off life as a 118d diesel coupé that Jaap found at a scrapyard in Ireland. In preparation for its second life, the car was stripped down bare and built back up as a 1M Coupé replica with the assistance of GNG Motorsport from Holland.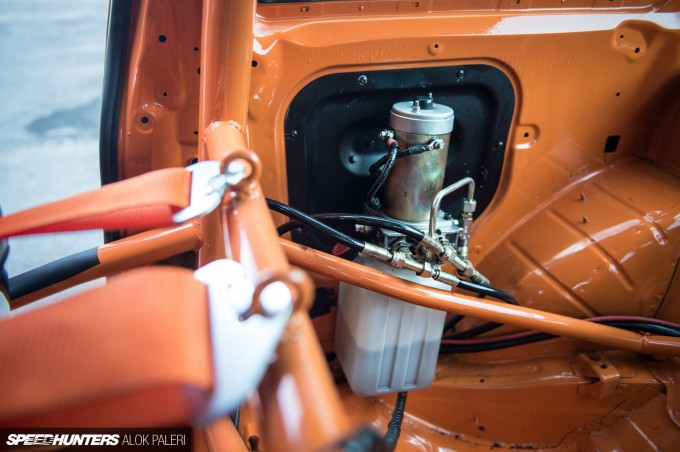 As you might have noticed from the previous image, one of the coolest things Jaap has installed is a hydraulic Super Jack system to lift it clean off the ground for quick tire changes at the push of a button.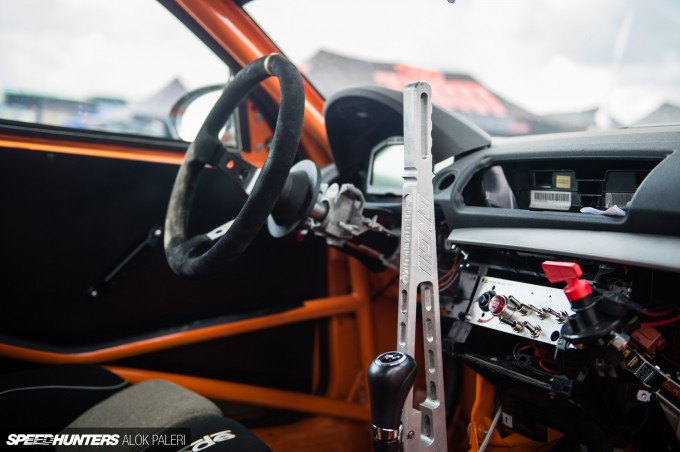 A CNC-milled GNG Motorsport handbrake lever adorns an interior that features minimal creature comforts.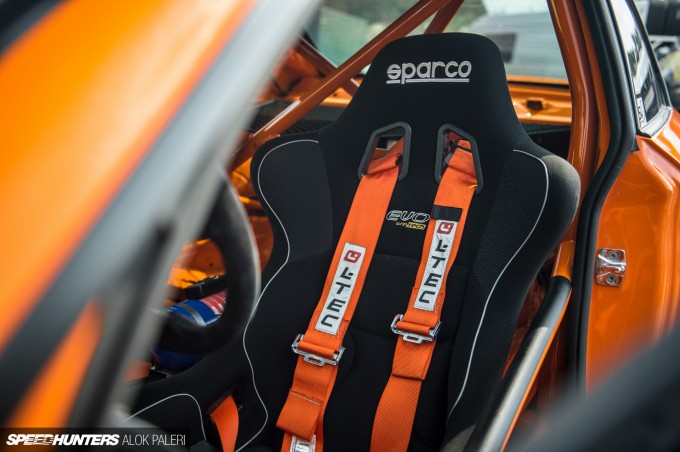 Carrying the orange theme, the harness belts were sourced from LTEC Race & Rally Engineering with Sparco Evo GRP Tech seats holding Jaap in place.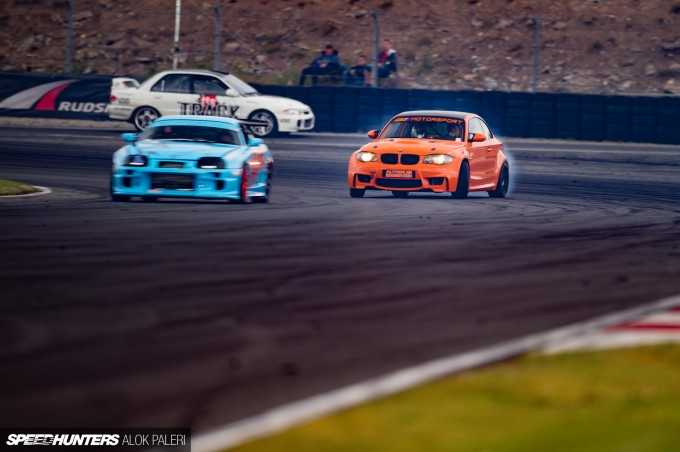 The rear differential is a custom-built 3.85 ratio unit from GNG Motorsport that can provide up to 100 per cent locking.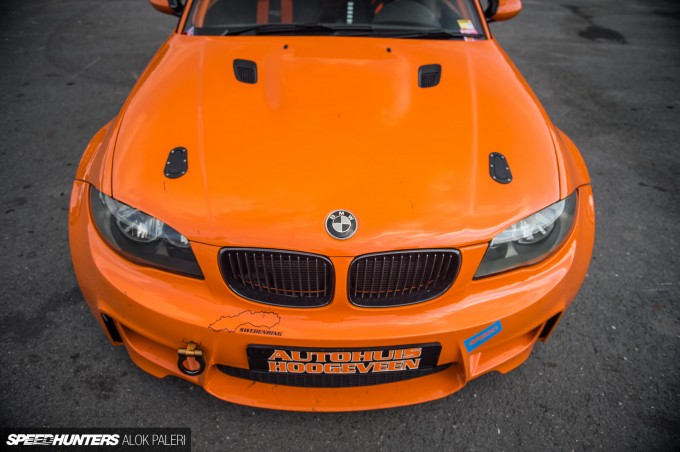 As for the bodywork, the bonnet, roof plate and trunk lid are all made of carbon fibre, with the rest of the panels being OEM 1M Coupé parts.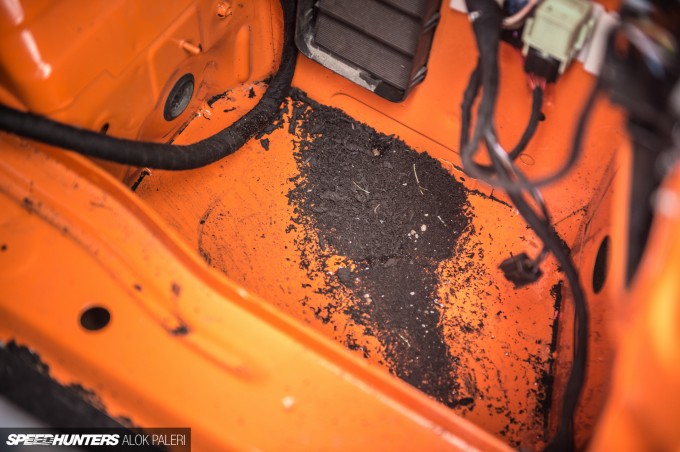 Judging from all the rubber collected inside the bare trunk of the car, it looks like Jaap has a good recipe for a drift car going on here.
Sheer driving pleasure? I say sheer drifting pleasure!
Alok Paleri
Instagram: rennworksmedia
alok@speedhunters.com