A Moment Of Realisation
I'd love to be coming to you this month with a heap of mega updates, but the reality is, I'm not. At some stage between last month's introduction to Project GTI and sitting down to write this second instalment, I had a conscious moment that I was going about things in the completely wrong manner.
I fell into a trap that I feel a lot of us are guilty of; allowing others to make decisions for us, or basing our decisions on others' experiences or preferences.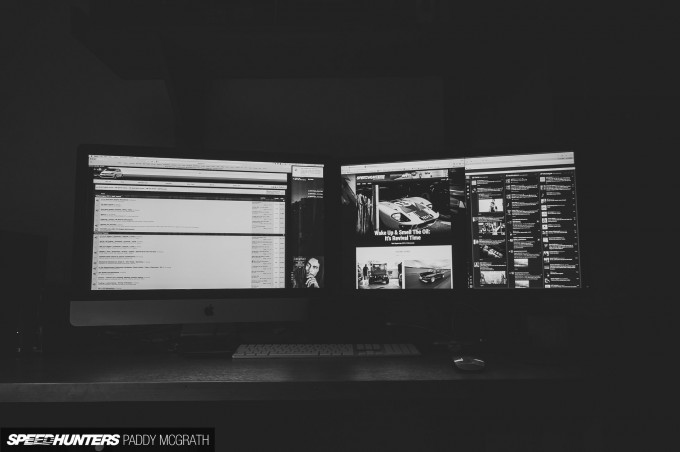 The internet is a huge resource and I can't imagine how our car culture world would look without it. It's so easy to find information or to seek inspiration from someone else's project on the other side of the world. It's a wonderful thing, but it does have its dangers too. For every piece of valuable and helpful information, I find that you often have to wade through 10 pages of rubbish to reach it. Anonymity plays a dangerous role as well, as people often like to pretend they know more than they actually do and flood the internet with inaccurate information. I've never really understood that, trying to garner e-fame, but that's a discussion for another day…
When this moment of realisation occurred, I was halfway through an argument on some forum. I can't remember the specifics, but it was clear that neither party was going to back down, both preferring that being right was more important than figuring out the facts of the matter.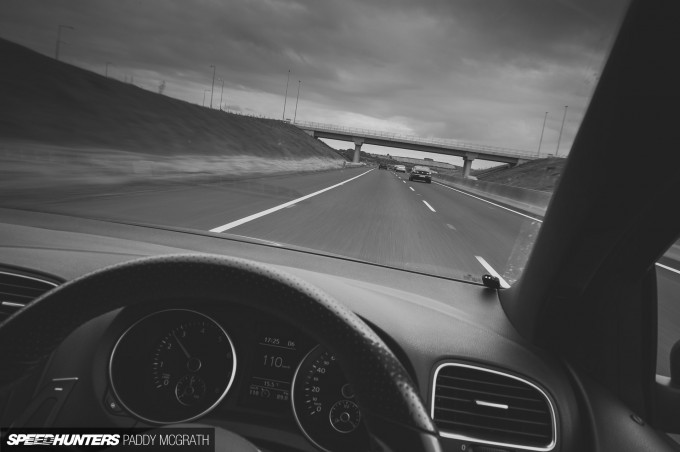 It got me thinking about how I interpret a lot of the information I find online. Is this information even relative to me or how I intend to use my car?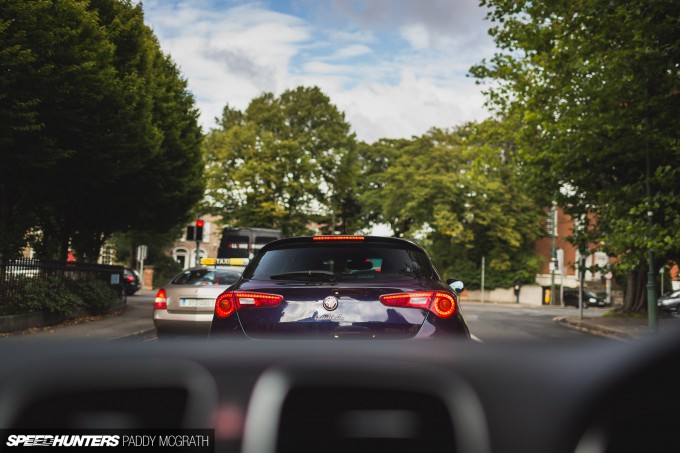 I'm almost embarrassed to say that this is a more familiar sight to me than my favourite roads. Sitting in traffic, staring at the brake lights of the cars in front. But then again, I knew this when I bought my GTI just under three months ago. It was part of the appeal that I could own a car that does all of the things – and do them well.
I'm the sort who likes to track my fuel consumption as much as I enjoy planning my next set of modifications. I get as much enjoyment from cleaning and detailing my car as I do working on it and performing regular maintenance. I'm very particular about things and I like things done in a certain way. You definitely won't find any warning lights on my dashboard, I don't think I could sleep if there were.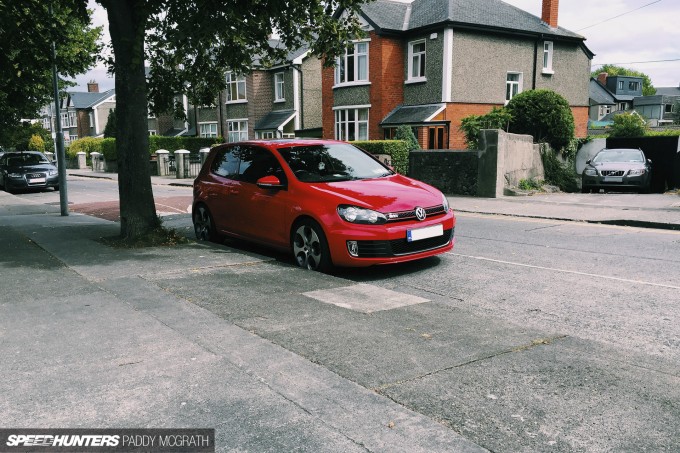 Still, part of me felt guilty that I wasn't exploiting the GTI's potential or the fact that I had yet to take the time to just go for an aimless drive somewhere. This all had to change.
And quickly.
But First, A Small Update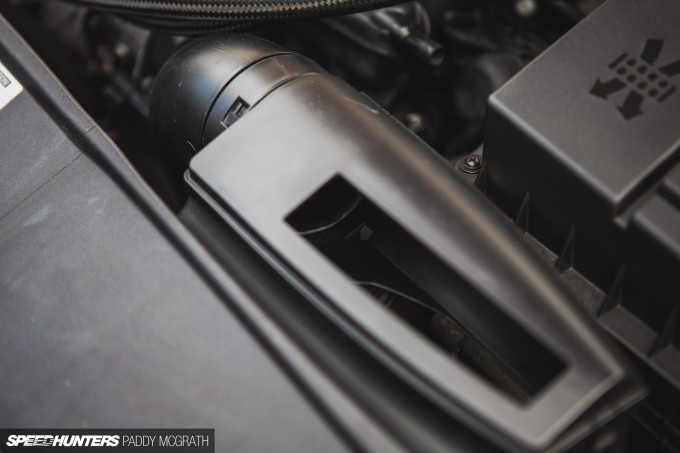 Last month, I spoke briefly about removing some of the restrictions on the intake side of the 2.0-litre turbocharged EA888 engine. Some people reckon that there are huge gains to be found, while others will tell you that there's no difference between the stock intake and an aftermarket one. The truth is probably somewhere in the middle.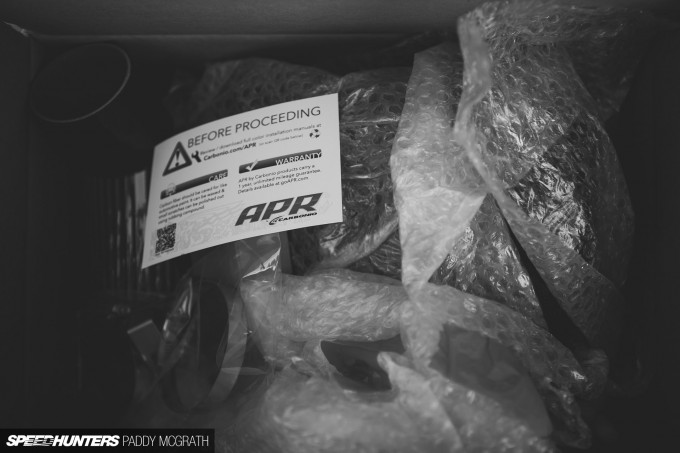 I had a few bits and pieces sitting in my online basket with the folks at AwesomeGTI in the UK for a while as I waited for a couple of payments for work to come through. No sooner had the money landed in my bank account, it had gone back out again and a parcel arrived from the UK a couple of days later. The big expense was an APR Carbonio Stage One intake. More on that in a second.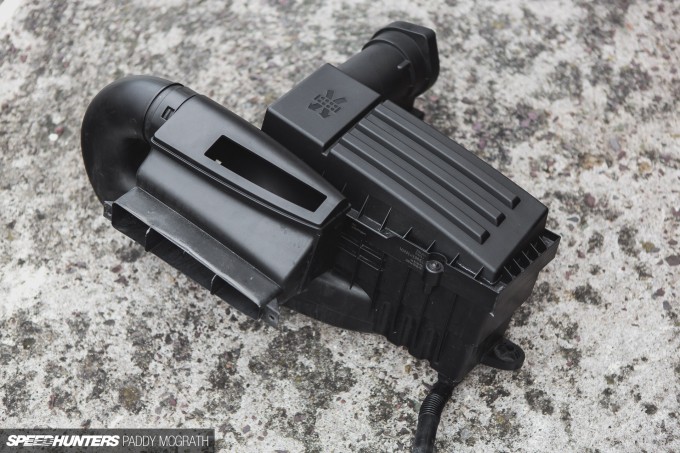 With the stock air box removed, you can see how pointlessly restrictive it is. Air must flow in, go left and down into the bottom of the filter housing before going back up through the filter itself and out one side of the box to the MAF.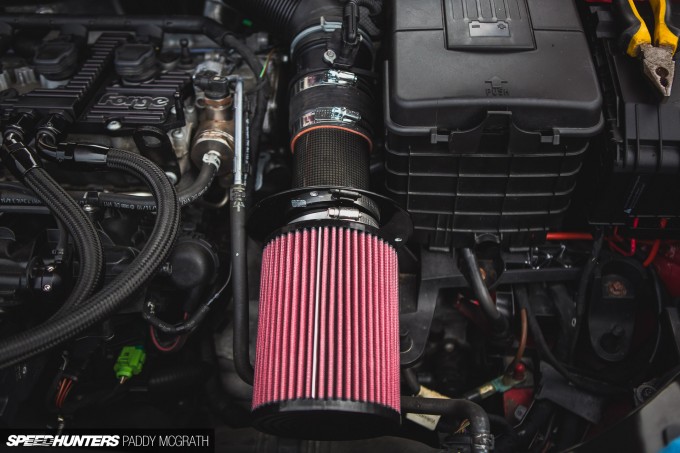 The Carbonio is more of a 'route one' sort of affair. It keeps the MAF in the same location, where some intake systems relocate it. Again, I've read conflicting reports about relocating the MAF; some say it makes no difference, others say the air is more turbulent after the right-angled bend.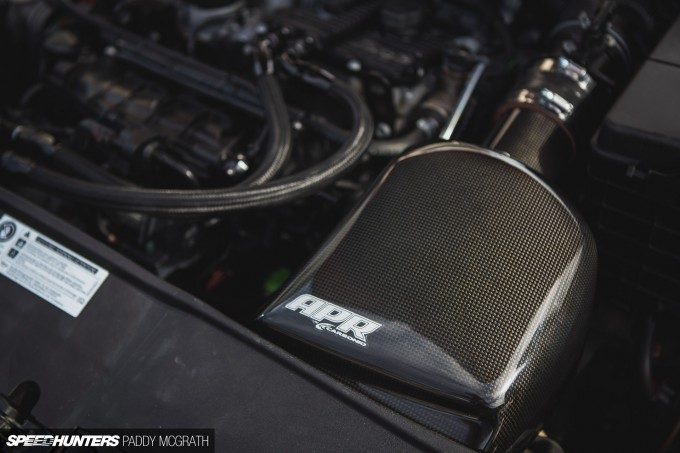 I would say that one of the downsides to a Golf GTI is that they're probably a little bit too good at being subtle. There's no real sense of occasion when you get on the power. Now, I didn't want anything that sounded too loud or over the top, so one of the reasons the Carbonio appealed to me was its enclosed nature. As opposed to running an open filter, the closed system does add some induction noise without feeling intrusive or irritating. If I leave my window down an inch, I can hear the turbocharger sucking and fluttering, but with the window closed it pretty much all goes away. A perfect compromise.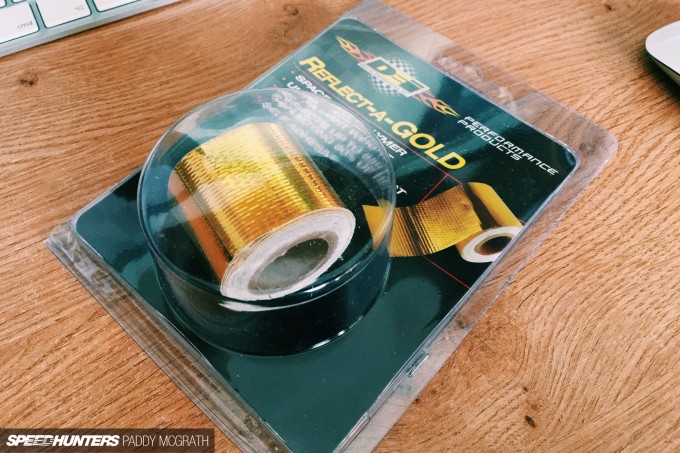 I chose not to purchase the secondary part of the air intake, as I couldn't really justify paying so much for questionable gains. From reading around, most of these secondary pieces say they provide better air flow and that their carbon construction acts as an improved heat barrier for the intake from engine bay temperatures. For €30 (US$34), I picked up a 15ft roll of DEI Reflect-a-Gold on Amazon, thinking I could add at least one of those alleged benefits for a fraction of the price.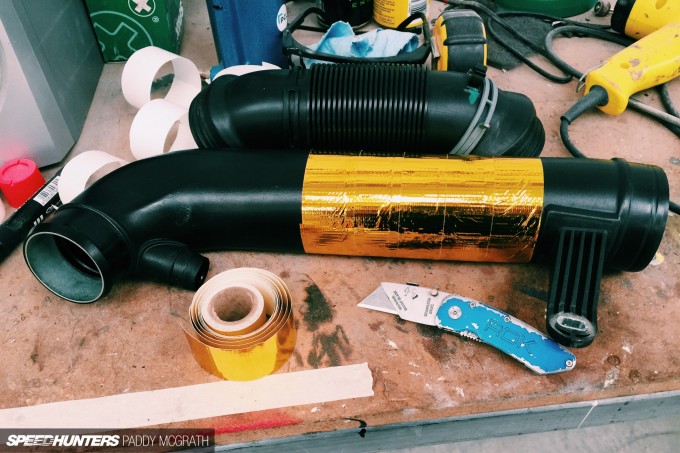 Reflect-A-Gold is a little bit tricky to work with, but with the rear intake pipe removed I was able to get a clean-ish install. I learned that it does not like corners very much, so the flexible elbow was left alone for the time being.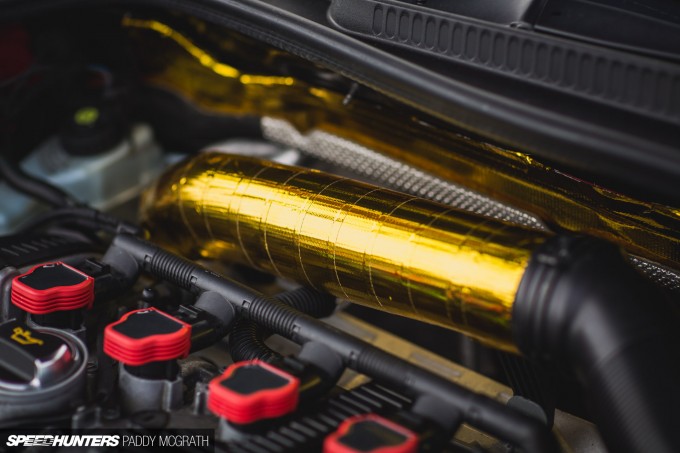 We had some left over, which my mate Flip decided would look great on the exposed painted area on the bulkhead. Before I had time to object, there was no more Reflect-a-Golf left, but my engine bay was much more bling. Does it have any benefit? Time will tell, but I do know that previously I couldn't touch the back of the intake and now I can hold it comfortably after a drive. Will that translate into a performance benefit? Maybe a very small one.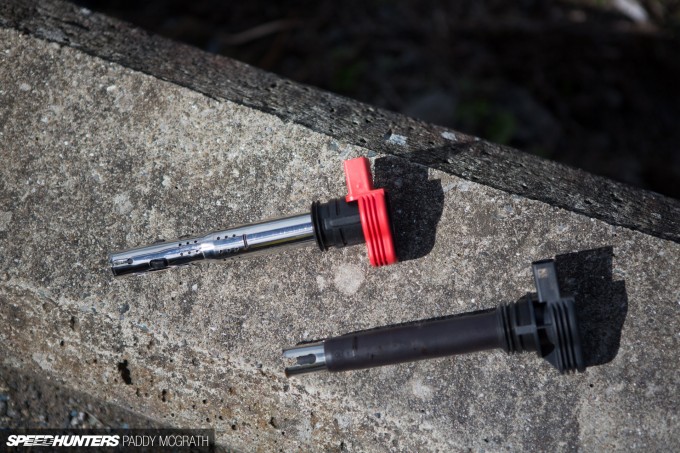 Also in the same package, were some OE Audi R8 coils. I'm still on the stock tune, but the factory GTI coils are known to be a weak point at higher RPMs once the car is re-mapped. They weren't all that expensive (I think it was around €120 (US$135) for all four) and are a solid preventative modification.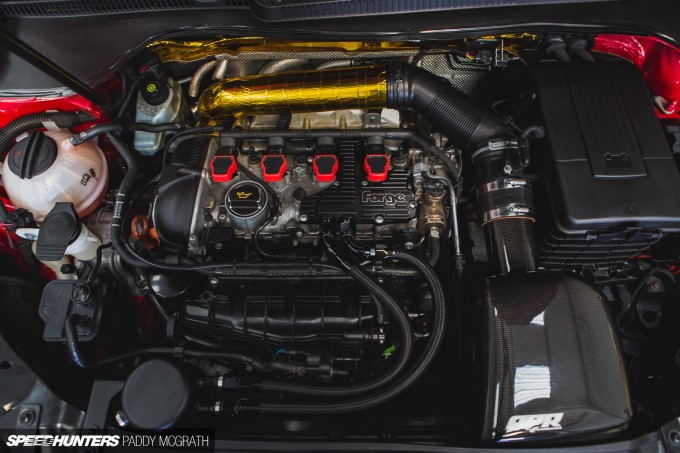 I also picked up some black coolant and washer bottle caps, along with an OE Porsche 911 oil cap. Because it's probably as close to a Porsche 911 that I'll ever get. It also makes me laugh how much stuff is interchangeable amongst the VW Group cars. That's pretty much the front side of the engine addressed, I think a turbo-back exhaust system will be next followed by a re-map to allow the EA888 to live up to its potential.
It was only after these parts were installed that I had my moment of realisation.
A Grey Day In Dublin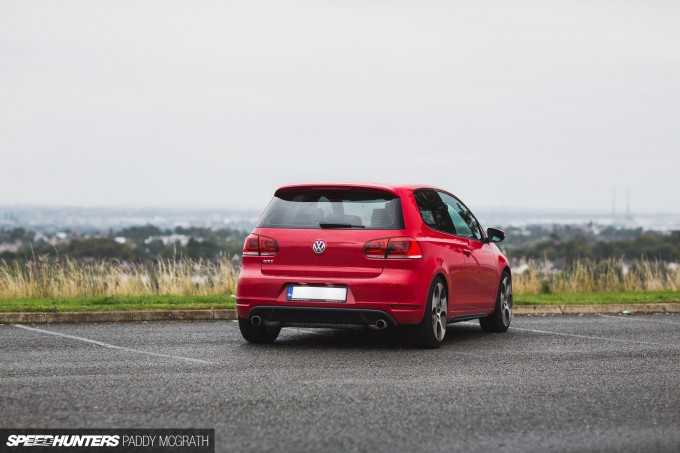 So, let's get back to my original train of thought in the first chapter. There's a place I like to go from time to time which overlooks the city of Dublin. It's quiet, not many people know about it and it's a great place to take a breath and just get away from the world for a short time.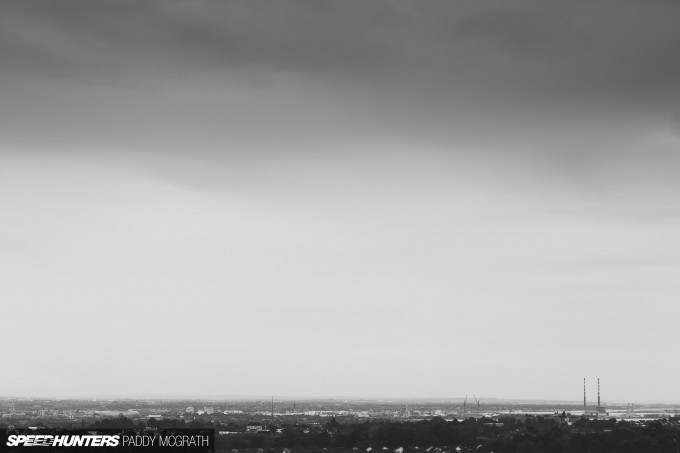 It's hardly the most appealing Dublin has ever looked, but from up here on this typically grey day, it still looked great to me. The reason I was here is because I was quite simply at a loose end on this day. I had a last minute cancellation so found myself with nothing better to do than drive around with no particular destination in mind.
I started to think a lot about how I'm going to progress with Project GTI, but how I'm at a crossroads. I still really didn't know what the car needed or what I wanted from it. I'd been putting off going for that first decent drive for a while, but I wasn't sure why. Maybe I was scared that I was going to feel let down? What if I had bought the wrong car?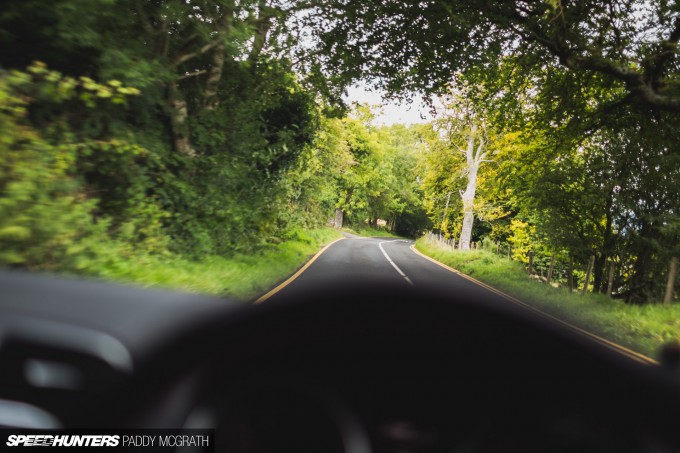 Eventually I ran out of excuses and had to find out one way or the other. I started the car, pulled the DSG lever back and slowly made my way up the mountain…
With the roads being a mix of wet and dry in places, I decided to take it easy enough climbing into the mountains. I don't believe in taking chances or unnecessary risks on the public road, especially ones as narrow as ours can be in places (as you'll see when I decide to drop a wheel off the road to make room for an incoming BMW). This was the first of several runs over and back a particular section.
It just gave me the time and opportunity to see how the car reacts under varying circumstances and varied road types too, without going beyond either my own or the car's limit.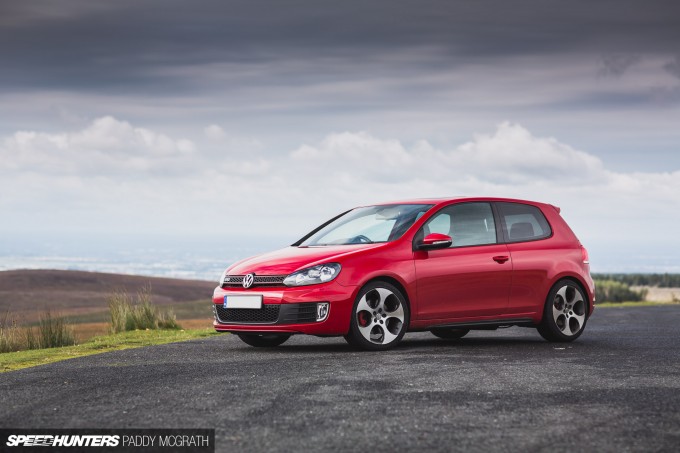 After a couple of runs, I pulled over to catch my thoughts and grab some shots for this story.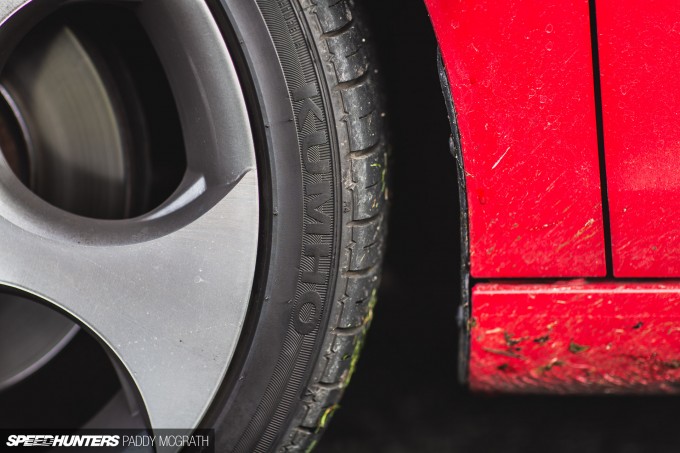 While I wasn't pushing all that hard, I was surprised by the traction offered by the Kumho KU39s, particularly under the damp and greasy patches under the trees. I added the KU39s shortly after purchase as a stop-gap to replace the shockingly poor tyres that were on it when I bought it. So far, they've given me no reason to complain.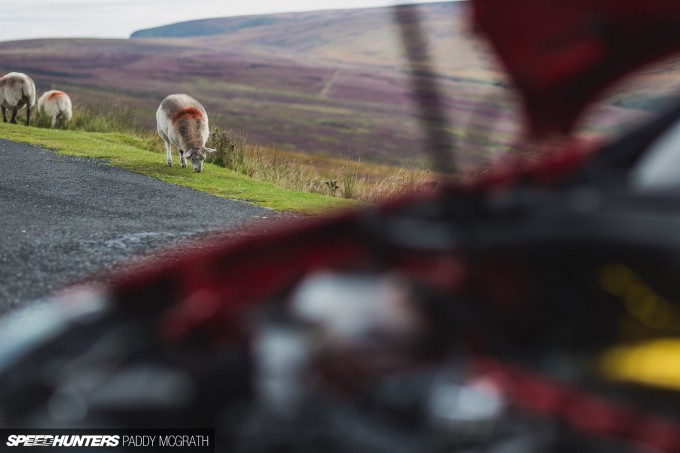 The intake and other small modifications that I've wrote about above? Honestly, I'd be lying if I said that I could feel any major difference in the performance of the car. However, I knew this as these are really just parts that have been put in place in advance of having the car re-mapped. It'll be only after the car is mapped that these parts will – hopefully – make their advantages over stock known. In saying that, the intake does add that little bit of sound that the car was badly missing.
I don't think the locals were bothered, mind you.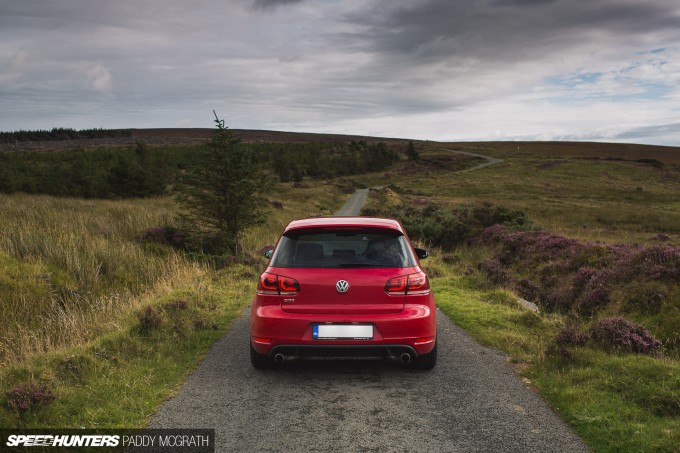 On the road, the XDS differential is currently fine for what I want from the car. It'll be interesting to see how it copes with the planned power bump in the near future, or to see if it all comes undone when I get it out on track. An LSD is an option, but the labour and associated cost of having it installed in the DSG gearbox might push it beyond my reach. I would likely have to go to the UK to have it fitted too, further driving up the expense. We'll see on that one.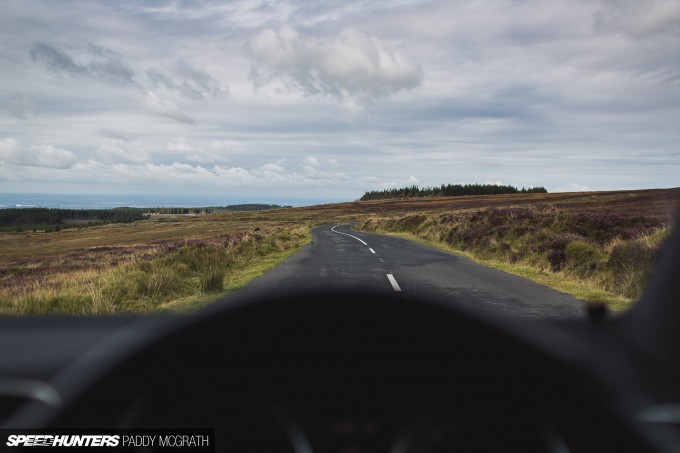 Probably the aspect of the car that I'm least impressed with is the stock suspension – it feels too harsh on rough surfaces but too soft through corners. Over-sprung and under-damped perhaps? It feels much less composed over this section than my BMW E90 used to, but I'm not sure I want to go down the coil-over route again.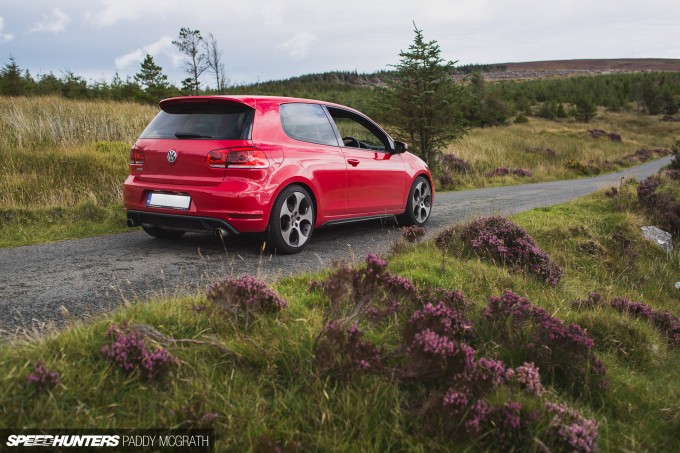 I like my cars low, but that introduces countless issues when using them on Irish roads. The last thing I want to do with this car is reduce its versatility or self impose restrictions on how it can be used. By the time I sold my E90, I was more concerned about smashing the carbon front splitter on the road than actually driving and enjoying it. I don't want to repeat that mistake.
This day of exploration was exactly what I needed to point me in the right direction of where I want to go with Project GTI. It reinforced some of the ideas I have in my mind, but also turned others completely on their head. The main difference now is that it's going to go in my direction.
More next month, thanks for reading.
Paddy McGrath
Instagram: pmcgphotos
Twitter: pmcgphotos
paddy@speedhunters.com
Cutting Room Floor