This is a story about Mr. Miyagi, a wise mechanic from the Japanese island of Okinawa. No, I'm not trying to sell my script for a Karate Kid prequel, but I couldn't resist taking advantage of this happy coincidence. This Mr.Miyagi is no karate expert (as far as I know), but he does know a thing or two about building a cool 240Z…
I stopped into his shop, Le Mans, on a humid August afternoon to check out his car and a few of the other interesting machines scattered around.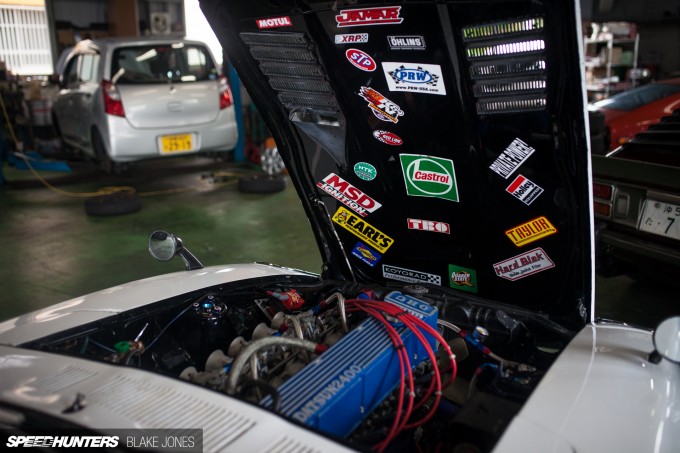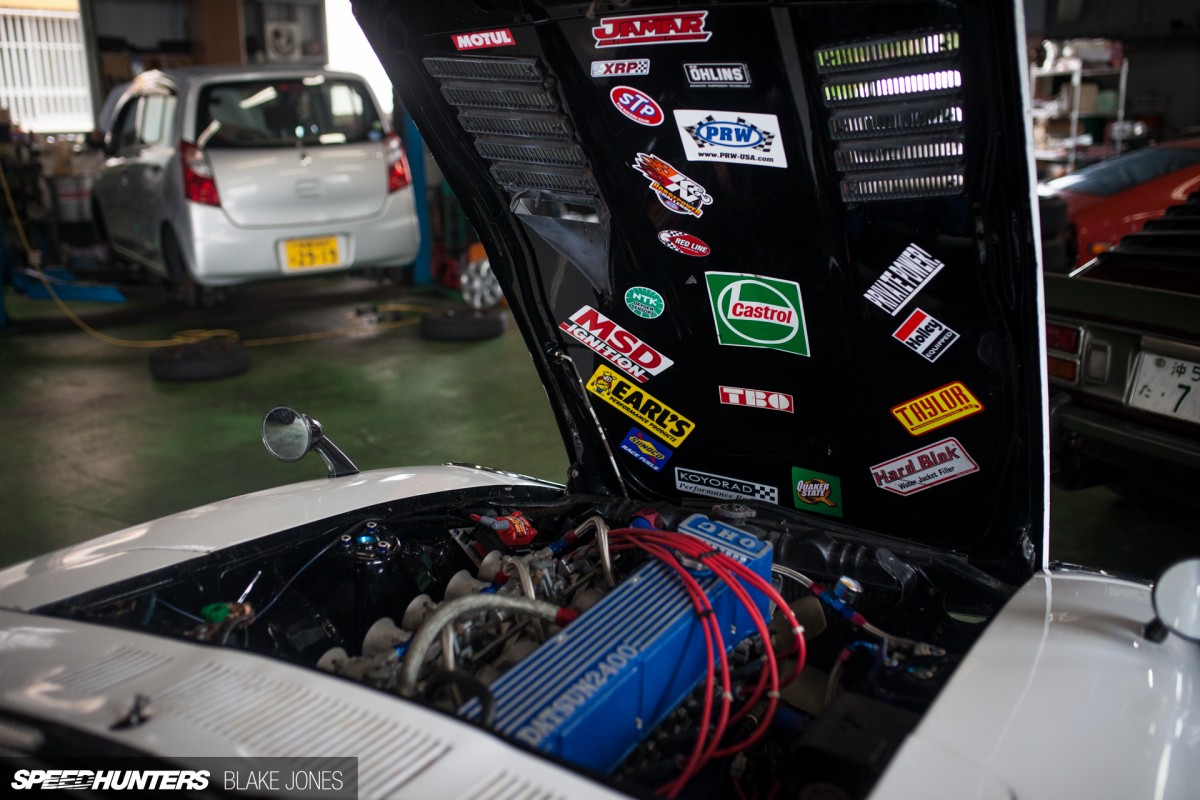 These days, Le Mans still has a reputation for its vintage performance work but services everything else too, so the Z was flanked by Kei cars when I visited. It's a sign of the times – custom car culture is not what it used to be in Japan. The younger generation would prefer to spend their money on high fashion and video games, and the days where every marque was building three or more sports models are long gone.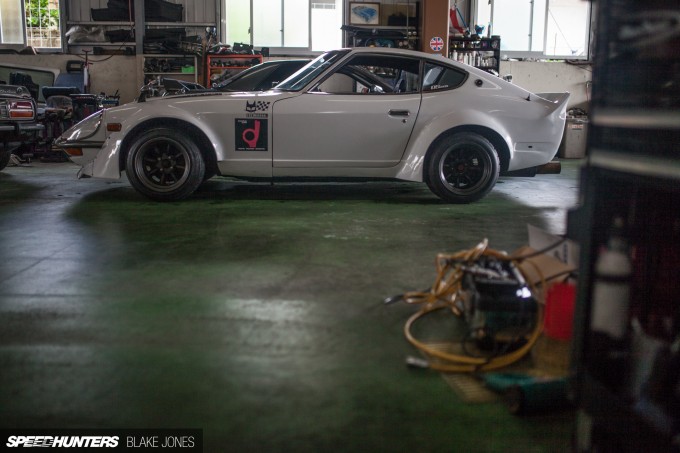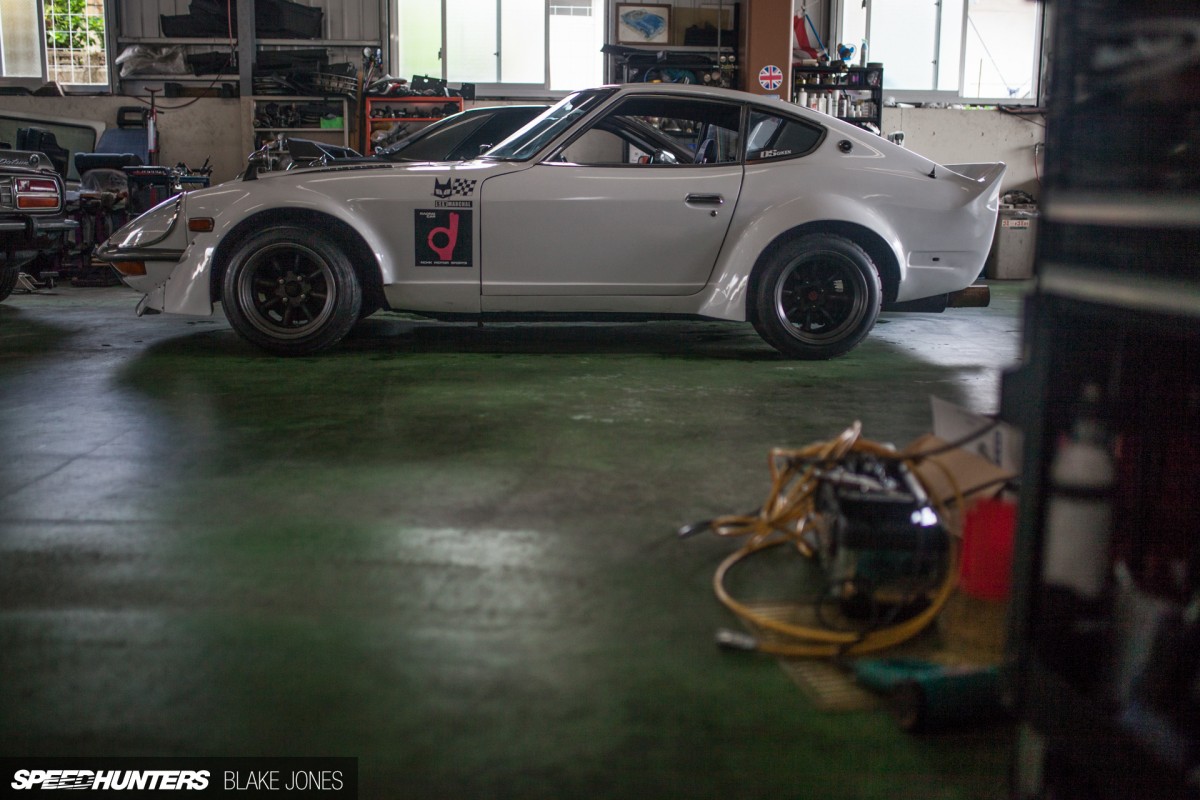 It's not new news that Japanese performance cars – especially those from the '70s – are bona fide collectibles outside of Japan. The 240Z is almost getting to the point of being too valuable to modify extensively, but Miyagi-san has owned this car for almost 10 years now and hasn't held back with the custom upgrades.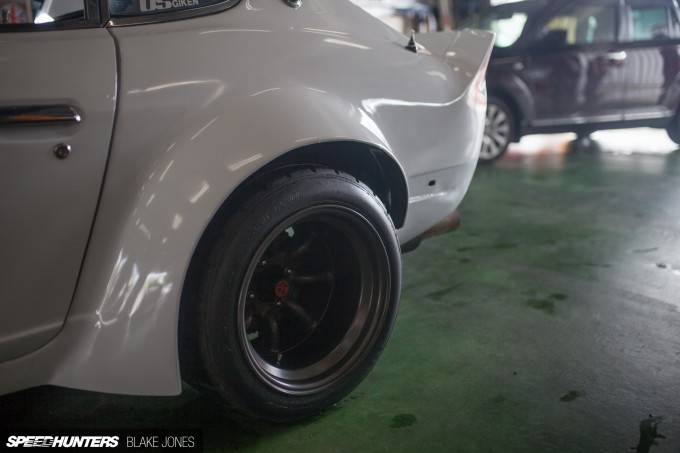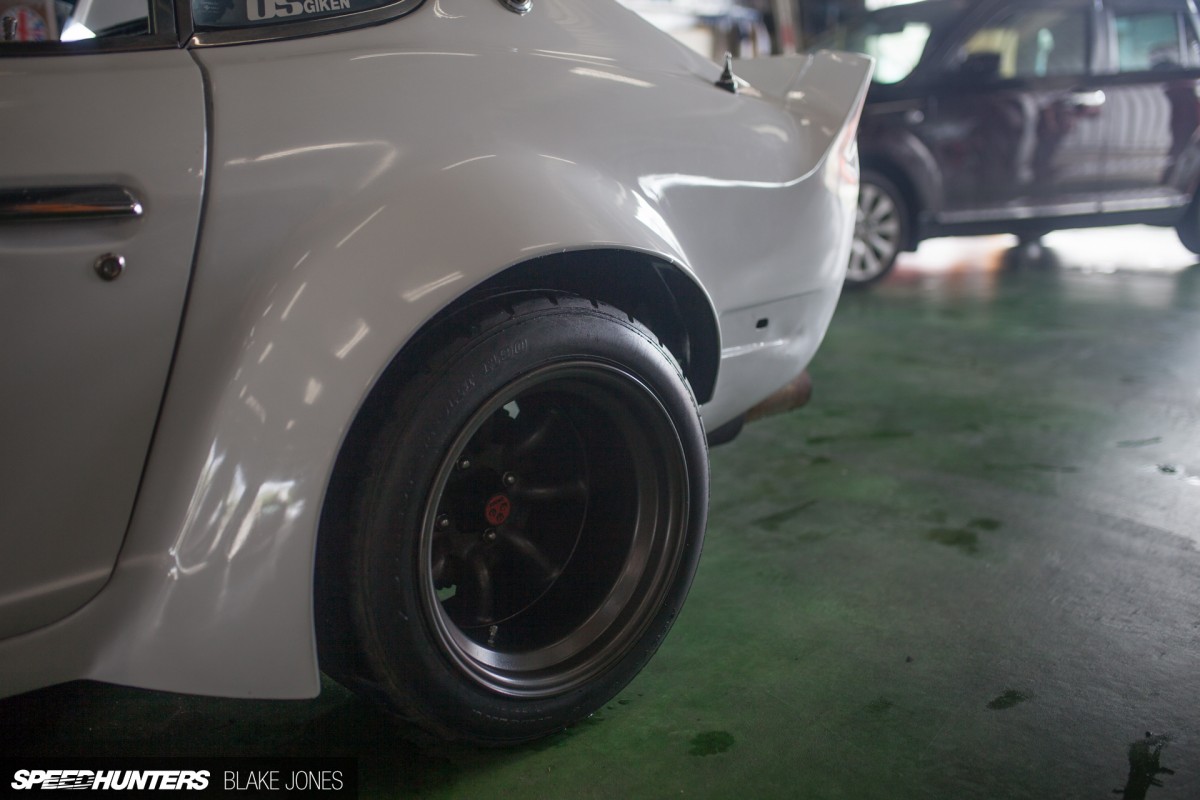 We've seen plenty of Zs with bolt-on 'works-style' over-fenders, but Miyagi-san opted for custom metal flares to be formed into the existing front and rear fenders. Those Watanabes you see: 15×12-inch with a -51 offset at the rear.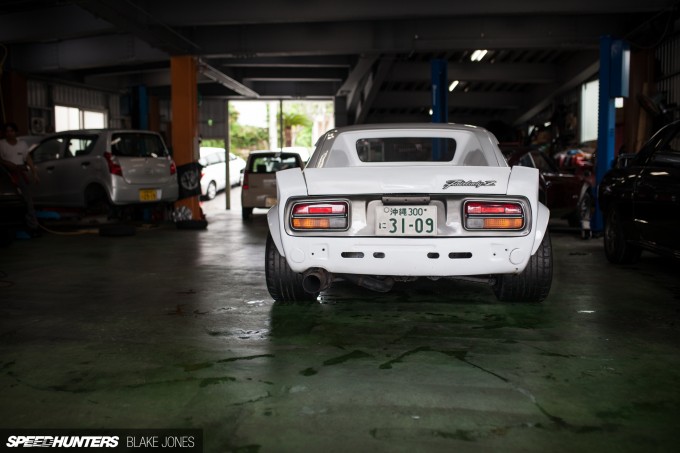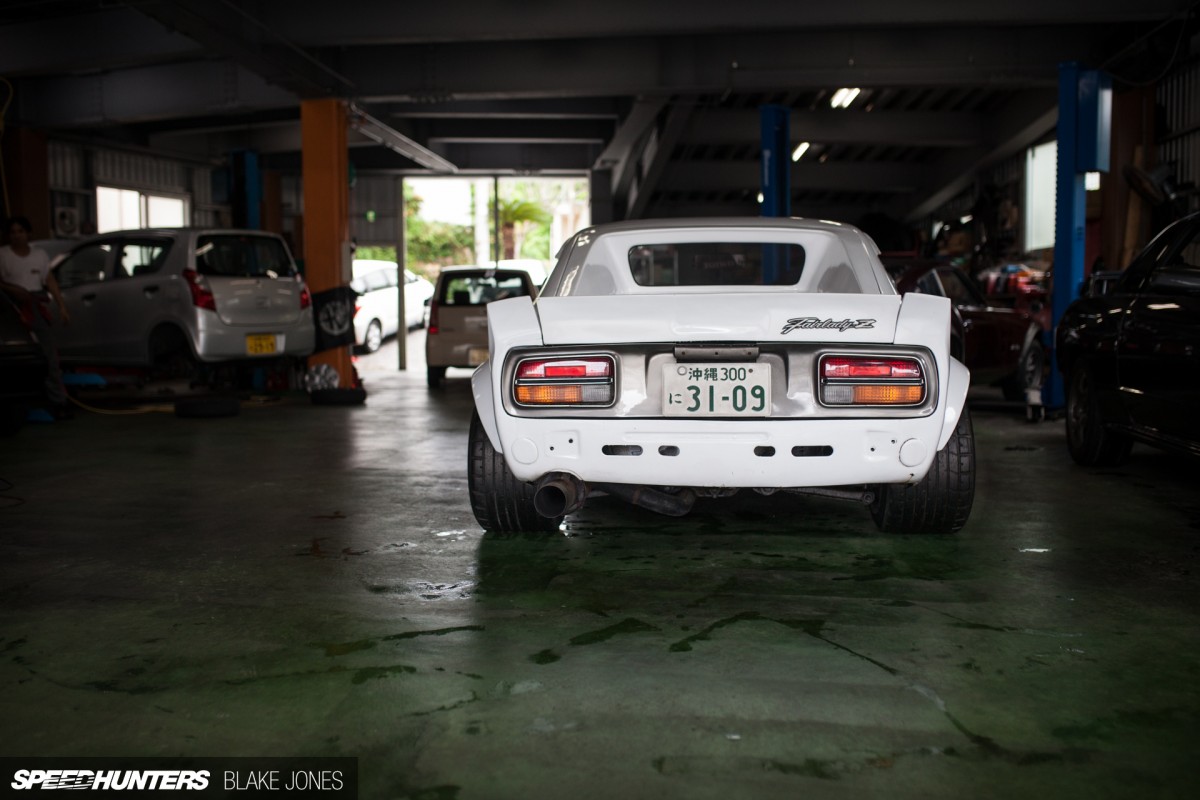 Walking around the rear of the car, you can see just how much width the wheels add to the lithe Z. They've also allowed Miyagi-san to stretch on massive 265/575R15 size tyres for the street. For track days, 290-section slicks fit perfectly. It's safe to say that traction isn't a problem, but finding cheap replacements might be!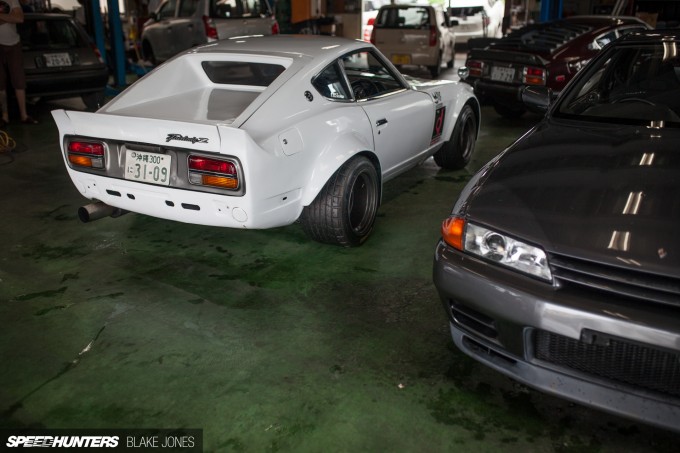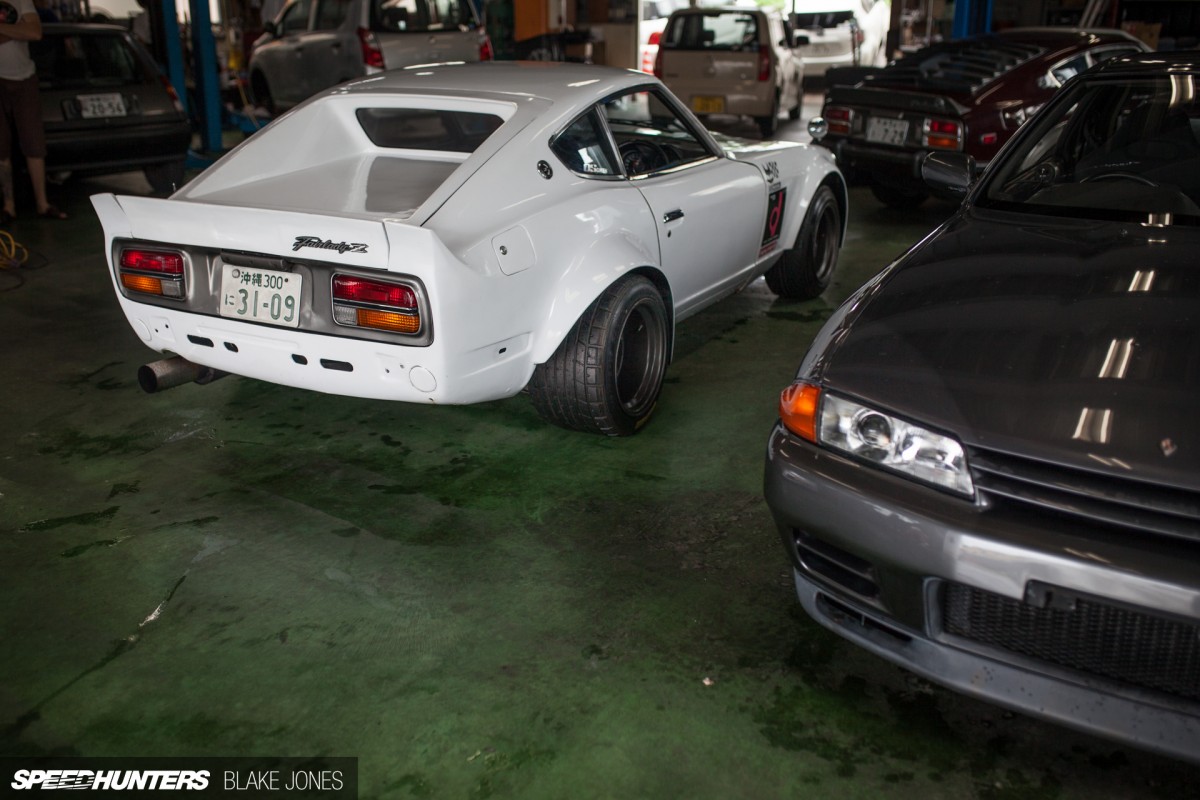 This has to be the most unique angle of the Fairlady, and I'd wager the most polarizing too. The original hatch has been replaced by a fiberglass 'Pantera' equivalent, so named for the mid-engined Italian it impersonates. This hatch then flows into a custom-formed ducktail wing at a seriously severe angle. Traditional, it ain't.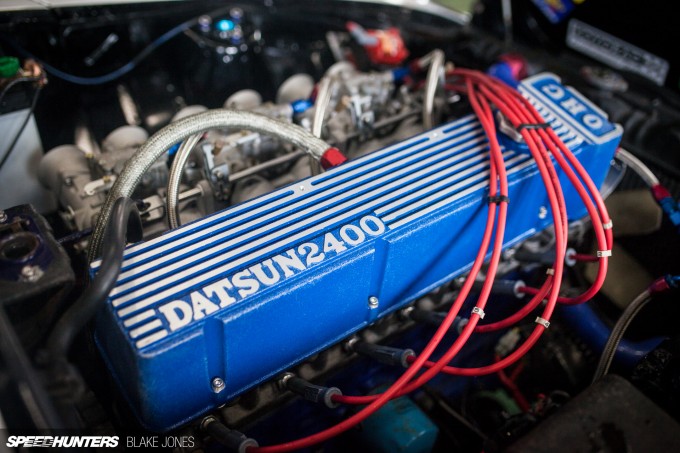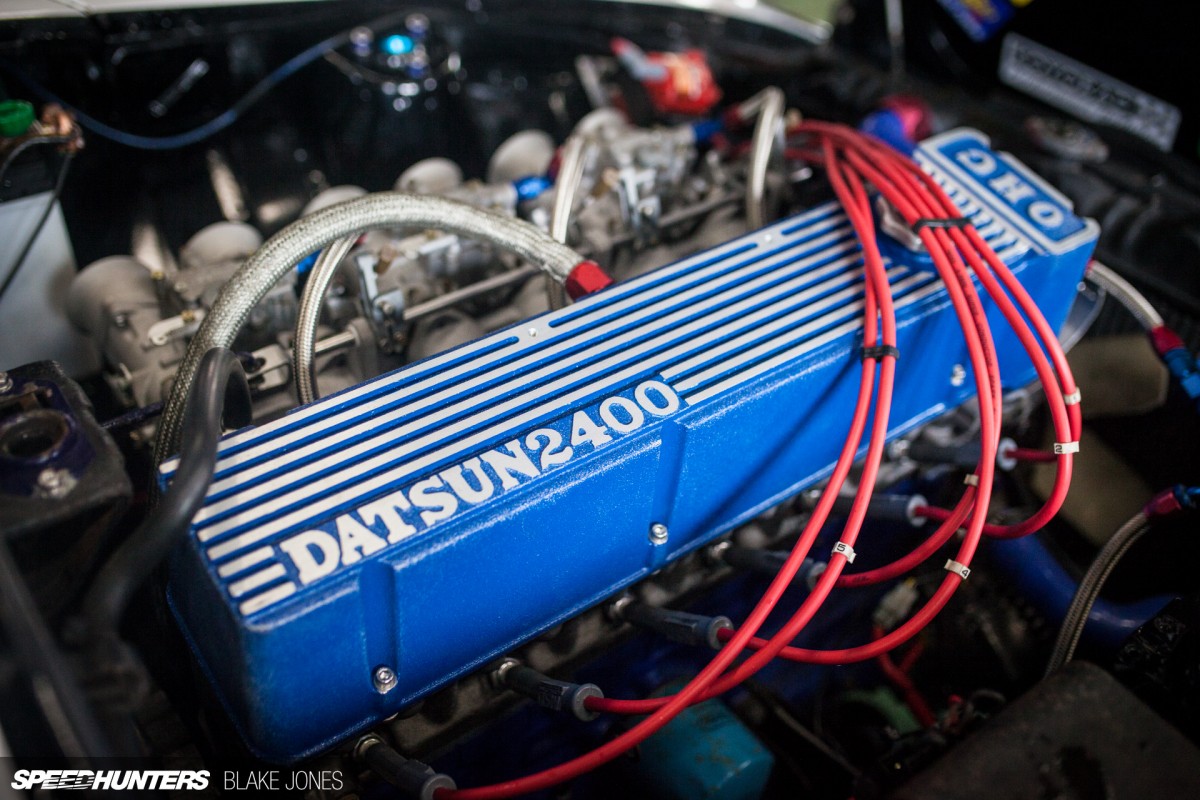 Under the showy valve cover is, of course, an L28 six that's been bored out to 3.1 litres and treated to a heap of upgraded internals.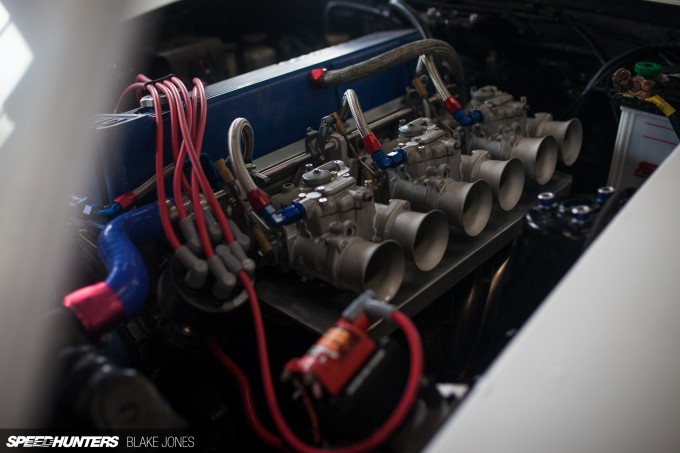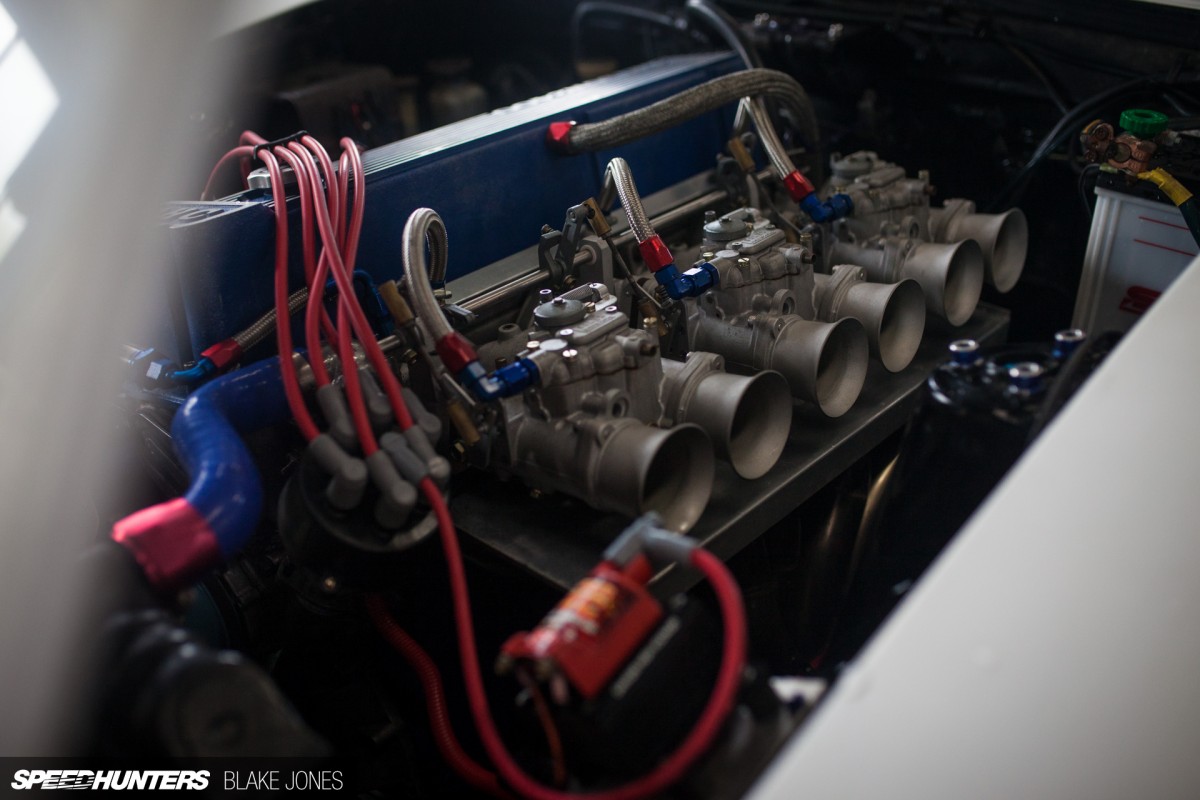 A trio of desirable 50mm Solex carbs take care of induction, and underneath snakes a full stainless exhaust manifold. It represents a fairly period-correct way to get power out of an L-series engine, and all up the package is good for over 300PS. Yeah, a turbo RB would make more, but it wouldn't sing like this old girl.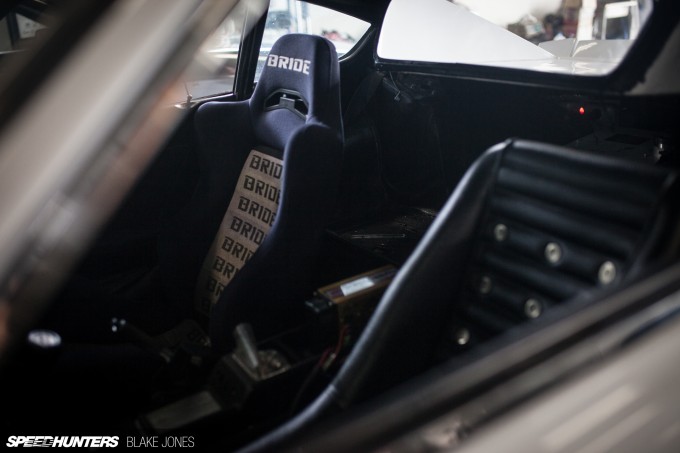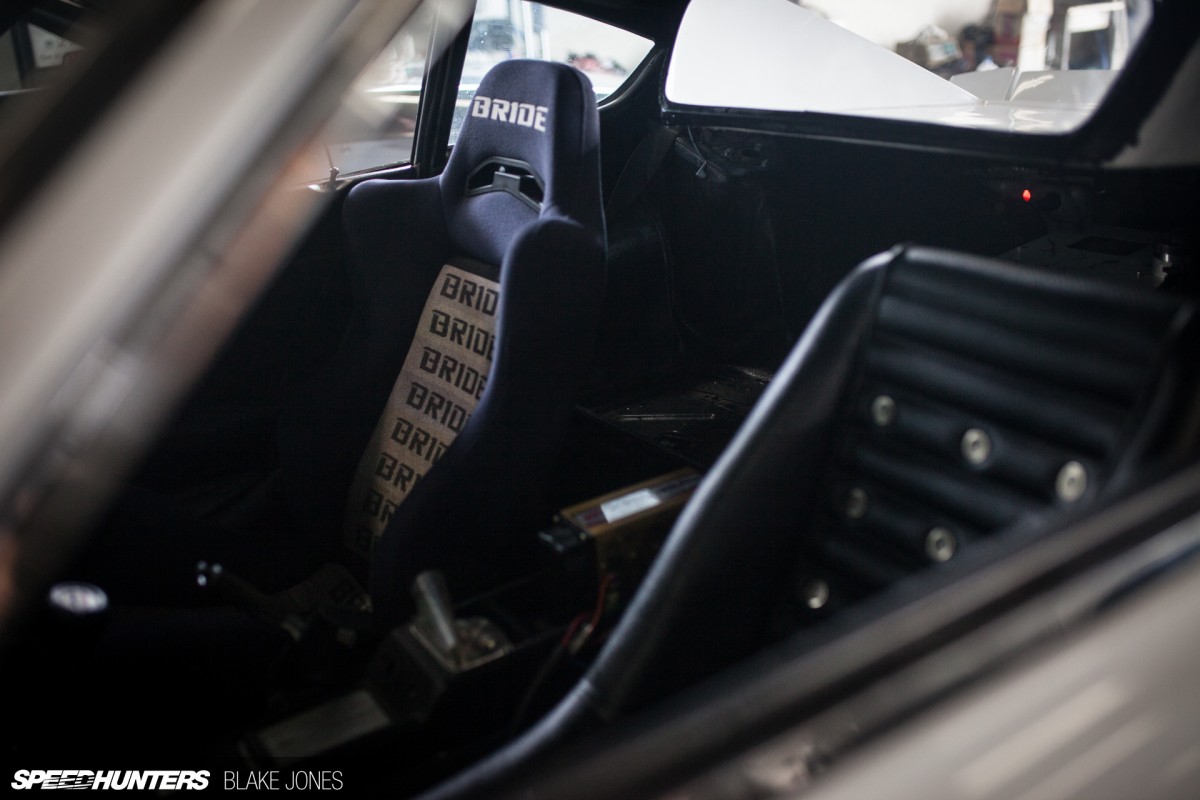 Inside, it's a reclining Bride bucket for the driver and a vintage racing bucket for the passenger. The MSD ignition pack sits in the emptied out cavity beneath the lightweight hatch.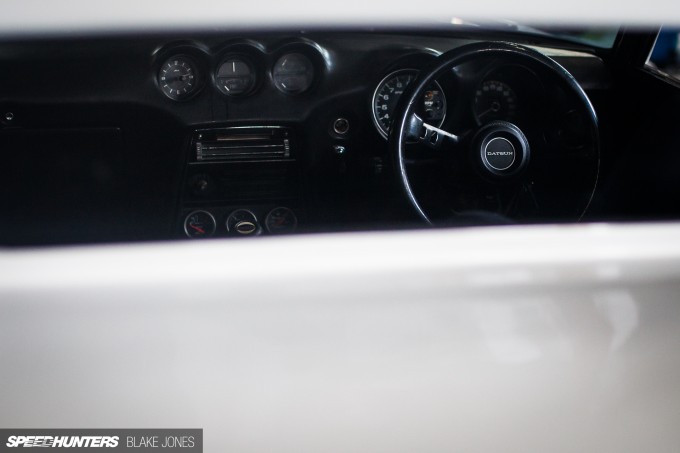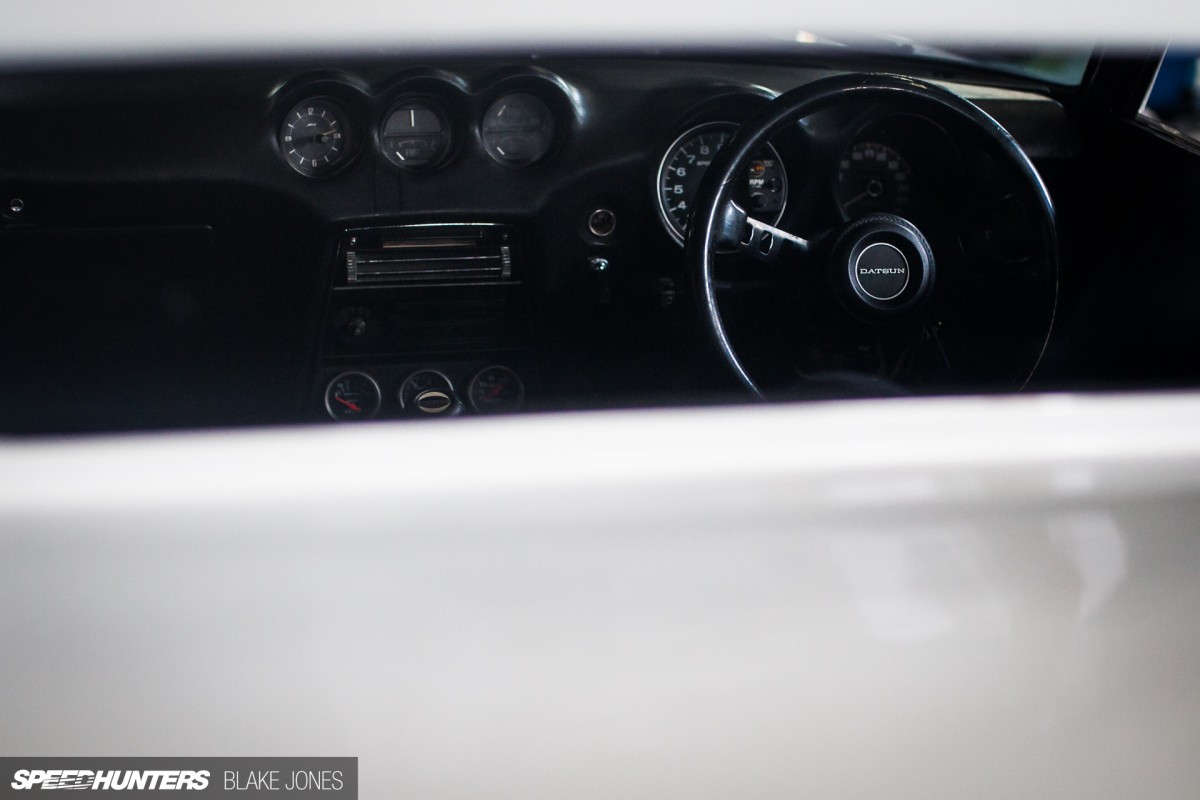 If you're lucky you might even spot Mr.Miyagi cruising around the streets of Okinawa, because despite the extreme nature of his creation it's still primarily a road car that gets driven between home and work. Now I just need to find out if he's interested in hiring a young apprentice to learn his ways…
Blake Jones
Instagram: blaketjones
blake@speedhunters.com
Cutting Room Floor