In my last spotlight from the 2015 Rolex Monterey Motorsports Reunion we took a look at an unusual Ford Mustang campaigned in the 1991 IMSA GTO Championship. While the Ford is a memorable machine, it's not the most recognizable GTO competitor from the '91 season. That honor must surely go to Mazda's entry – the RX-7 GTO and its distinct rotary powerplant.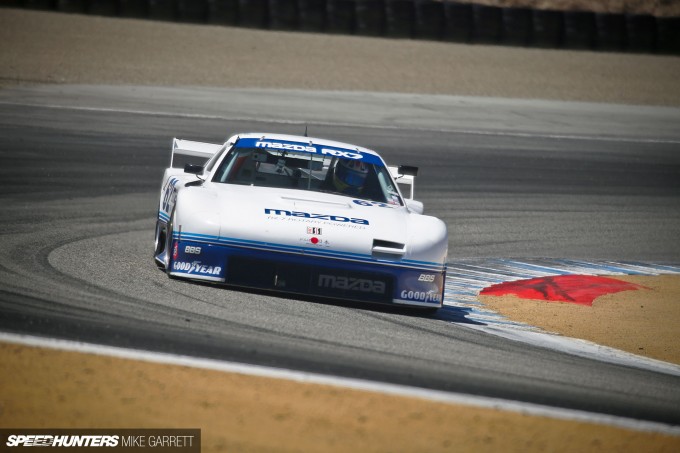 Every year Mazda can be counted on for a strong presence at the Rolex Historics, and 2015 was no different. The GTO RX-7 was one of three historic race cars Mazda brought out this year, with the iconic 787 and the RX-792P GTP car rounding out the trio of rotary icons.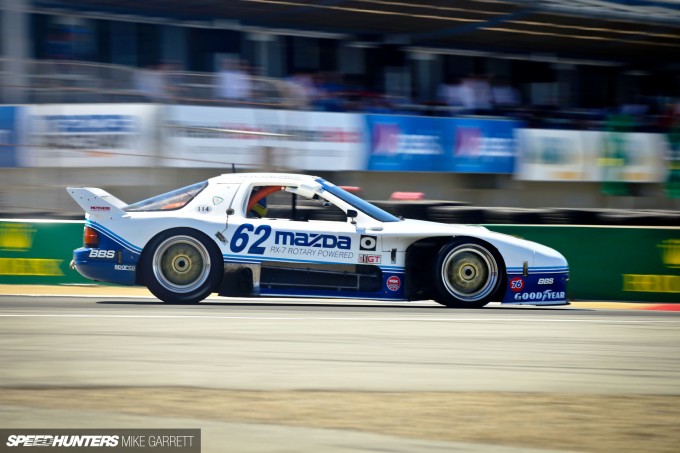 From the early 1980s right through to the '90s, the RX-7 was a powerful force in IMSA competition, and the '91 GTO RX-7 represented the pinnacle of the car's achievements.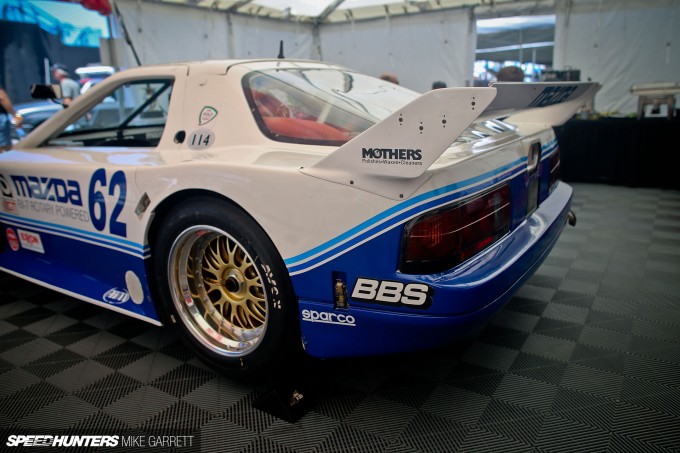 As we saw with the Mustang, the IMSA GTO class allowed for cars that were essentially silhouette racers. That meant the Mazda carried the basic profile of an FC model RX-7, but shared virtually nothing else with the street version.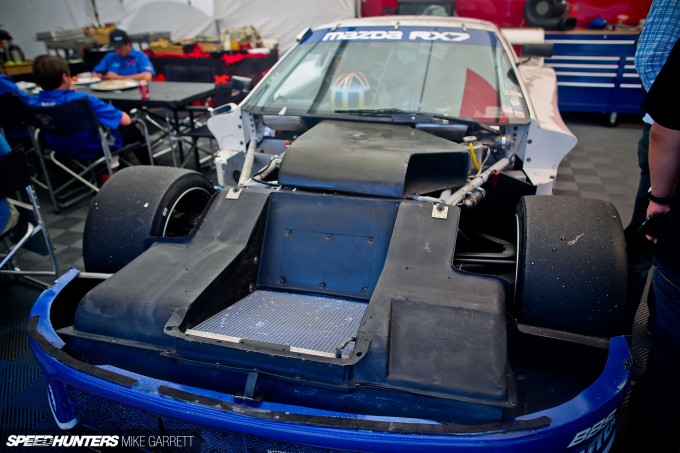 Mazda's race engineers were largely free to employ all the tricks in their books, and the car uses a lightweight space-frame tube chassis designed by veteran Lee Dykstra.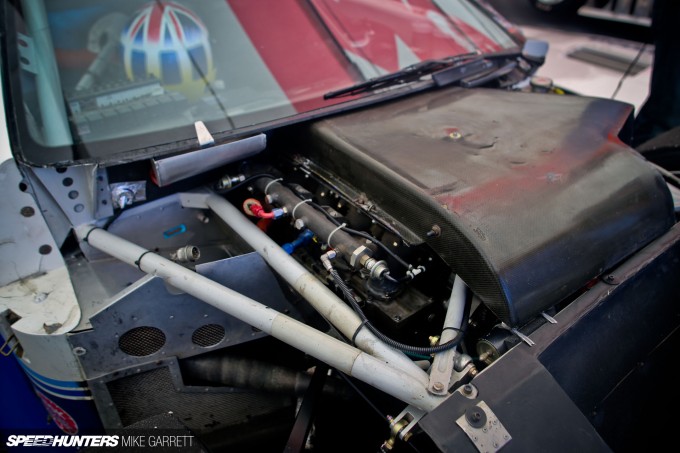 Powering the IMSA GTO RX-7 is a four-rotor 26B engine sourced directly from Mazda's Le Mans program of the same era. It's capable of 640 horsepower at 9,000rpm, although these days the revs are kept slightly lower to put less stress on the mechanicals.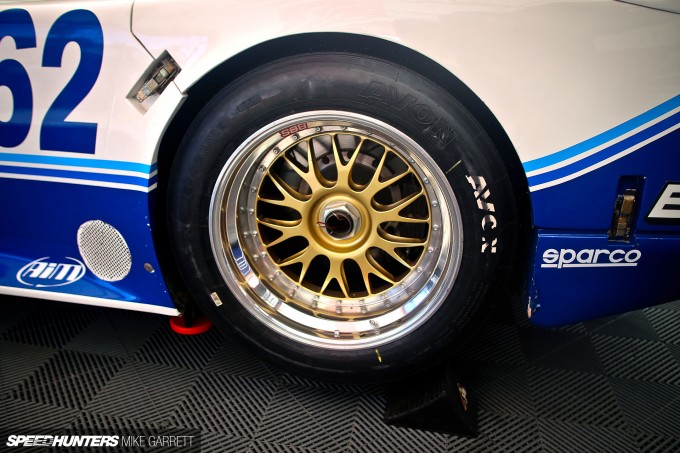 After being introduced for the 1990 season, the car had reached dominant form by 1991. With Price Cobb and Pete Halsmer piloting the two entries, the RX-7s won five events as Mazda claimed the manufacturers' title and Halsmer claimed the drivers' championship.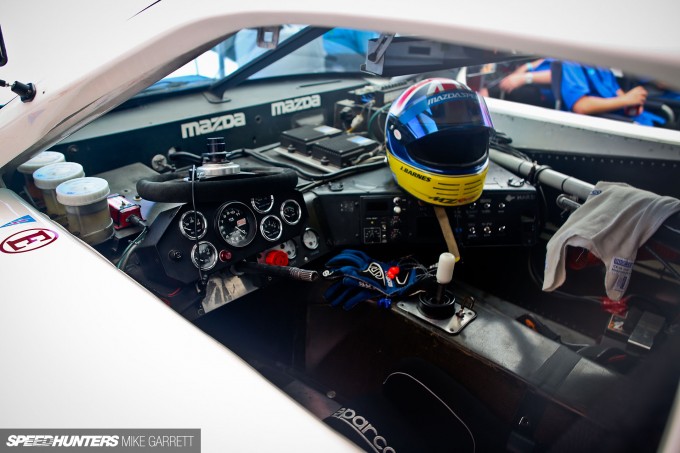 The car you see here is Halsmer's original championship machine, and it's been meticulously restored and maintained by Mazda USA. The best bit – it still sees the track regularly.
Here's a video from Laguna Seca a couple of years ago which gives us a great look at what it's like to lap the circuit from inside the historic machine.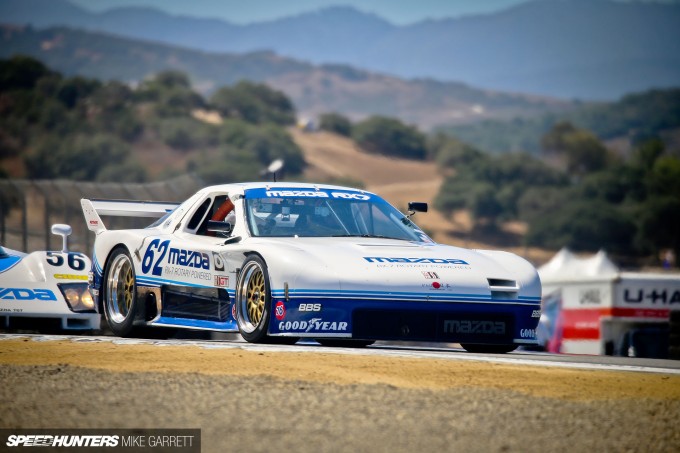 The RX-7 is special to watch from the outside too. With its radical looks, screaming rotary note and a tendency to spit flames from the side-exit exhaust on downshifts, it leaves a lasting impression on all who see it in action.
Hats off to Mazda for keeping its unique motorsport history alive for generations who may have missed it the first time around.
Mike Garrett
Instagram: japanifornia_media
mike@speedhunters.com