Anytime you go to an automotive event, be it a casual Saturday morning meet or something massive like the SEMA Show, there's bound to be a car or two that constantly have big crowds milling around them.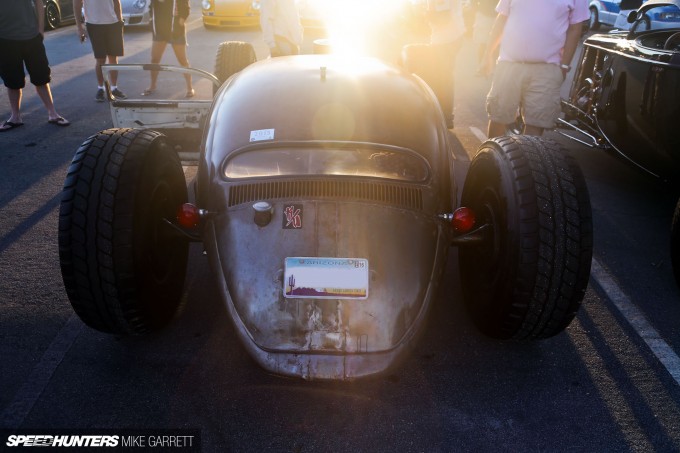 In the case of last weekend's Orange County Cars & Coffee meet, one of the vehicles attracting a lot of attention was this unique Volkswagen.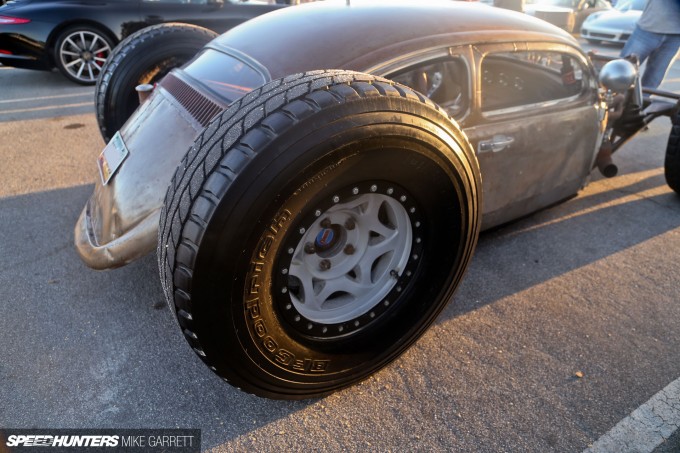 Of course, I use the term 'Volkswagen' very loosely, because there's actually very little this custom creation shares with the 1968 VW Beetle that donated its body for the project. Its creator – a guy named Matt out of Covina in Los Angeles.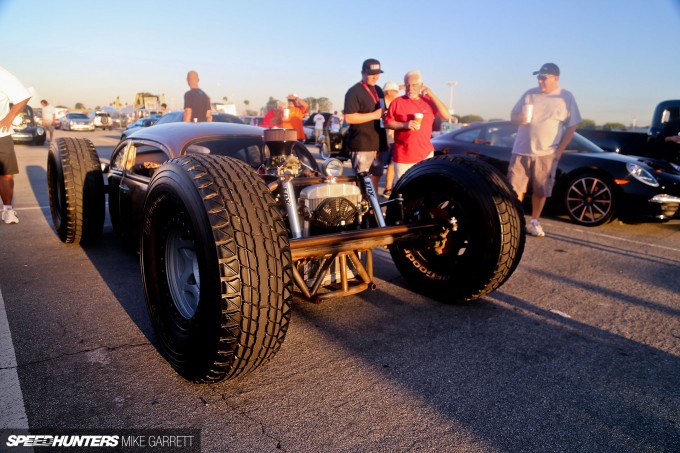 Beneath the heavily-chopped VW body sits a custom chassis that was built entirely from scratch by Matt and some his buddies in their own private shop.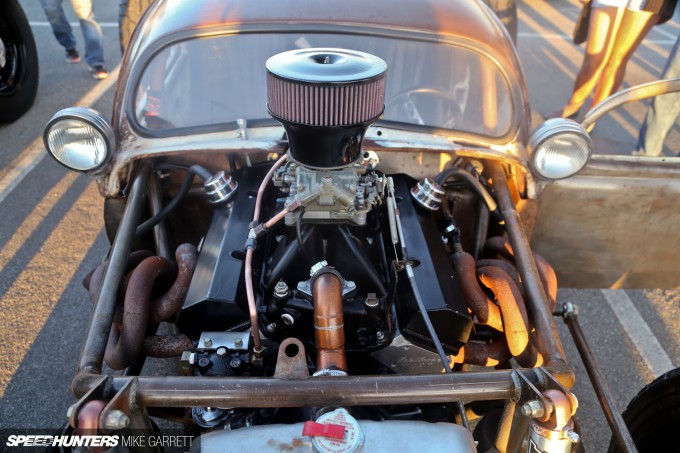 Mounted in the front of the custom chassis is a small block Chevrolet V8 which sits completely exposed in true hot rod fashion. You can also see the trick suspension bits, including the Fox shocks and airbag setup.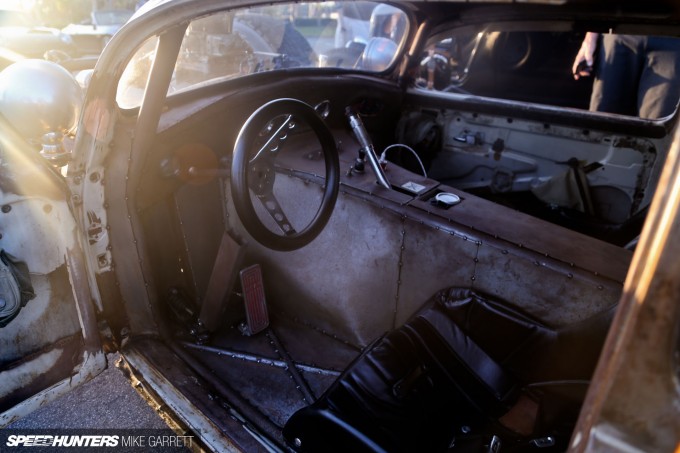 Seeing as how the VW body sits over a front-engine, rear-drive chassis, the interior has been heavily customized with a tall transmission tunnel consuming much of the space. The feeling is more rat rod than it is Volkswagen Bug.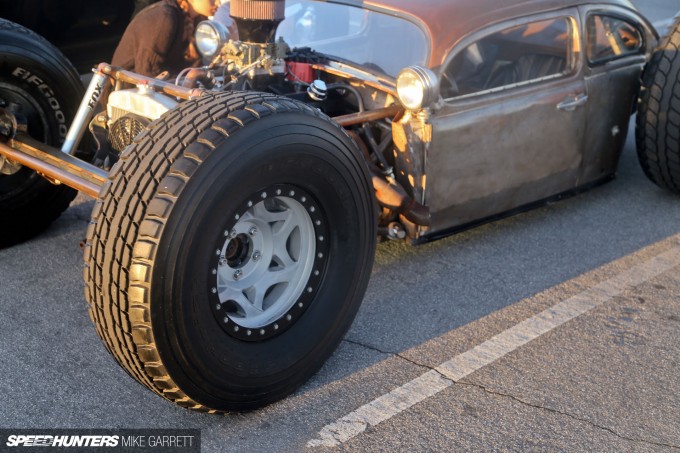 Then there are the wheels and tires: beadlock off-road rims with massively tall BF Goodrich rubber. Together they absolutely dominate the exterior of the car – but they're not just for looks.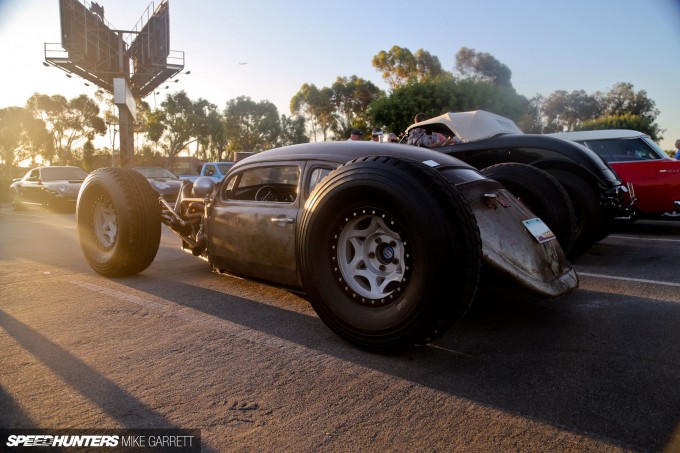 In addition to seeing street use, Matt told me he actually has another set of paddled sand tires for the rear which kick up massive rooster tails when they take the car out for some fun.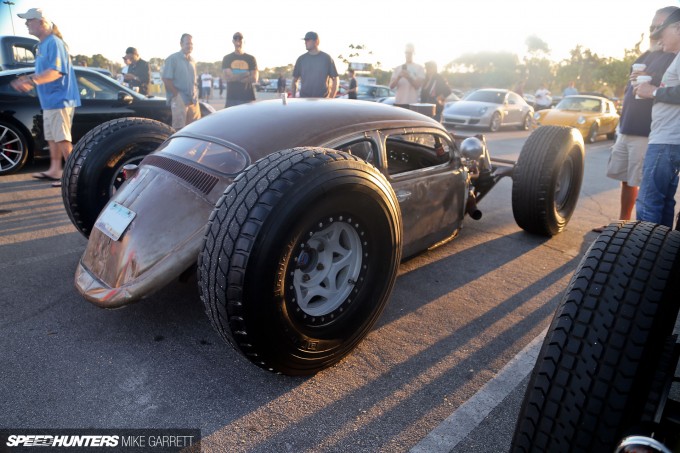 It's a little bit VW, a little bit off-roader, a little bit hot rod and it definitely wouldn't have looked out of place on the set of Mad Max: Fury Road.
If one thing's certain, Matt's wild machine was definitely deserving of the crowds that congregated around it all morning at Orange Country Cars & Coffee.
Mike Garrett
Instagram: japanifornia_media
mike@speedhunters.com