Given that the Mazda rotary enthusiast world revolves only around a handful of models spread over a few generations, you'd think that those who follow it would get to the point where they lose interest. But the rotary scene never seems to remain stagnant. There's always something happening. With tuners and owners doing different things and experimenting with new looks, it just never gets old.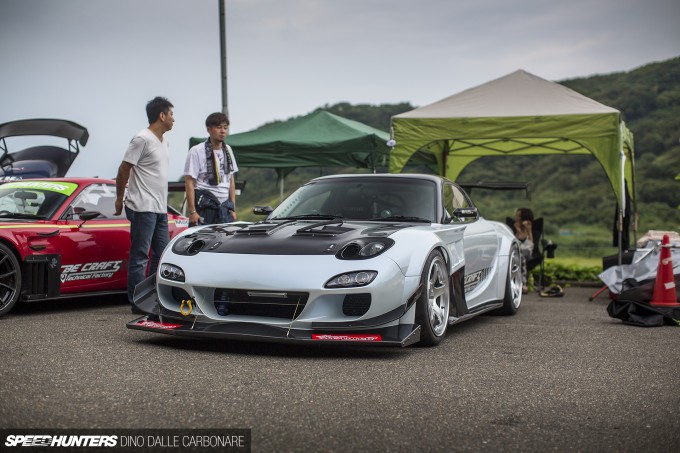 A good example of this is the wide-body, bridge-ported FD3S that a Pan Speed customer brought to the Rotary Meeting in Maze the weekend before last. I'll be dedicating a proper feature to that car next month, but today I want to share with you another RX-7 that really stood out to me in a paddock full of awesome rotary-powered machines.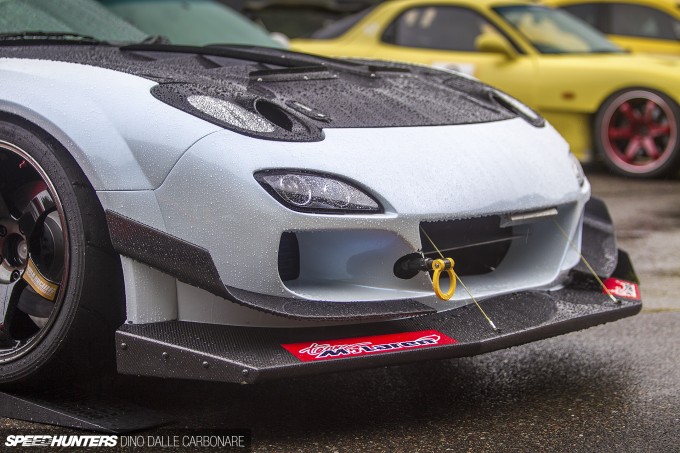 Built by Be Craft Technical Factory, this RX-7 runs a full Total Car Produce Magic wide-body conversion which takes the timeless FD3S silhouette and injects it with extra muscle and aggression.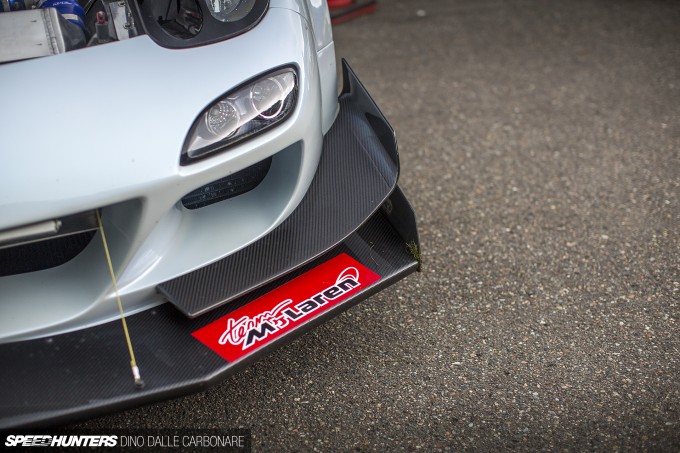 Geared towards time attack, the kit includes an extended carbon fiber splitter section joined by a pair of rather large canards, both components nicely integrated into the front bumper.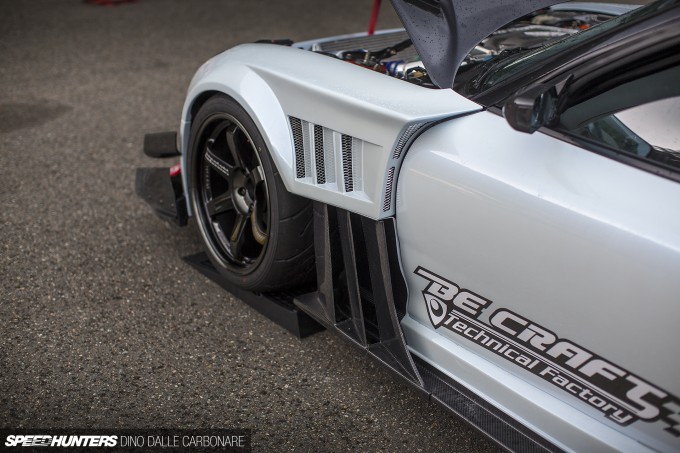 The fenders are the same as those used on the 4-rotor RX-7 that TCP Magic built for Mad Mike Whiddett to campaign in Formula Drift Japan, and feature a lower vented carbon fiber section plus three more vents on the top part. If you want your FD3S to have a proper GT look, you really can't go wrong with these!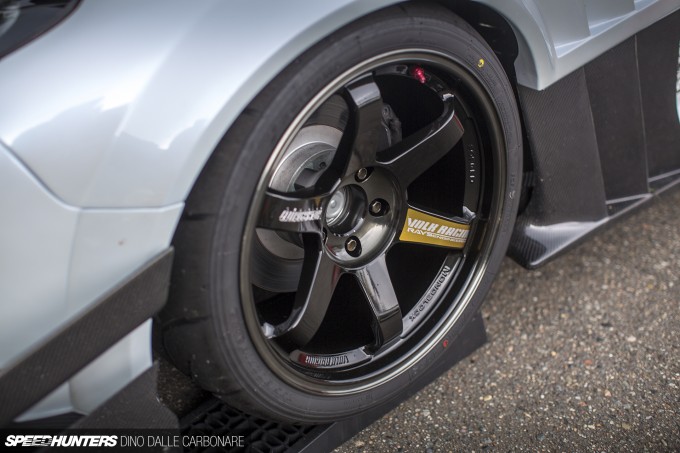 TE37s are the wheel of choice for so many track cars, and like many models from RAYS nowadays they have 'Volk Racing Original' machined into one of the spokes to brand them as the real deal.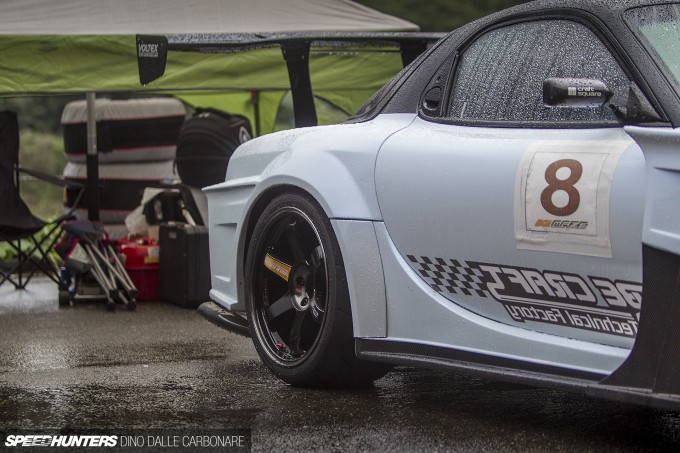 The widening continues at the rear end with what appears to be a modified version of the TCP Magic fender kit, which sports a couple of openings after the wheel arch.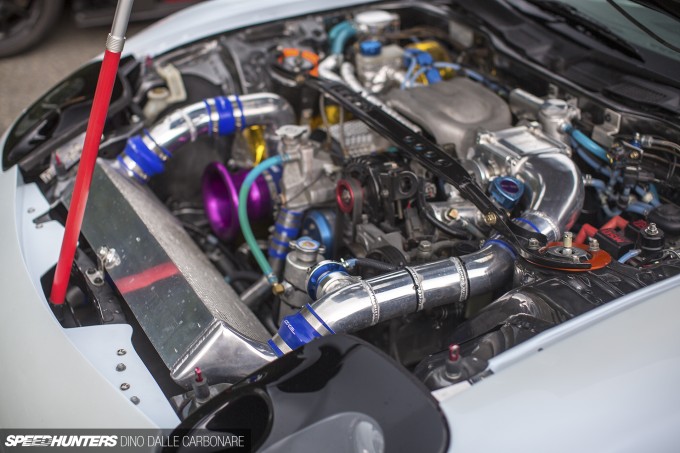 With this FD3S, looks were matched with a serious dose of performance – specifically a fully-built and ported 13B sporting all the right sorts of upgrades.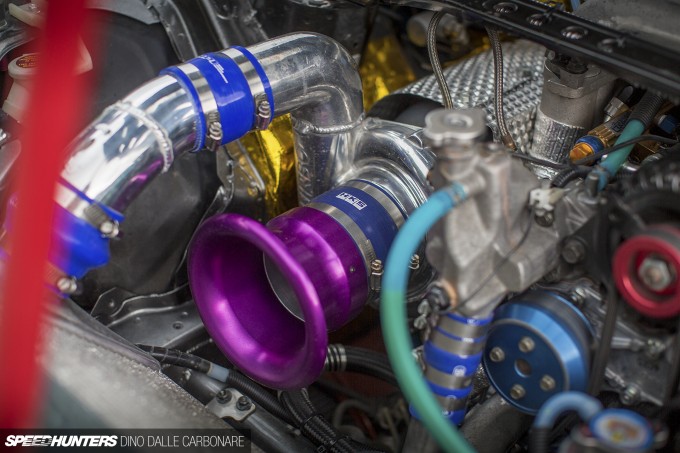 And like a growing number of tuners in Japan, Be Craft Technical Factory obviously isn't afraid to try out different turbo solutions rather than going with what's always been available through the usual makers like HKS and Trust.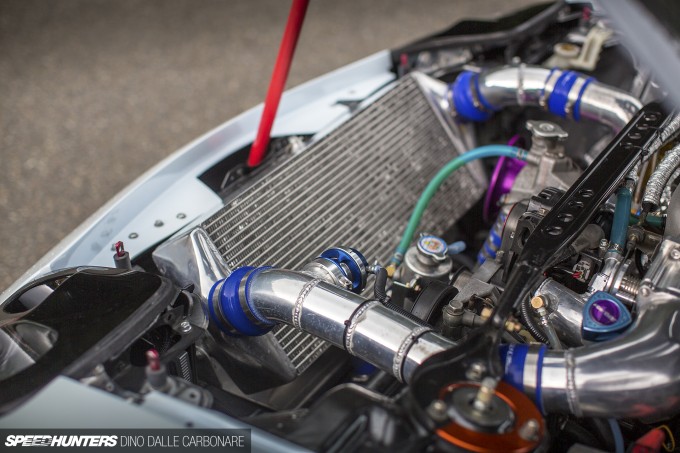 The big single snail fills its lungs and blows the compressed intake charge through a thick-cored intercooler, which in V-mount position takes full advantage of the air being scooped up through the bumper.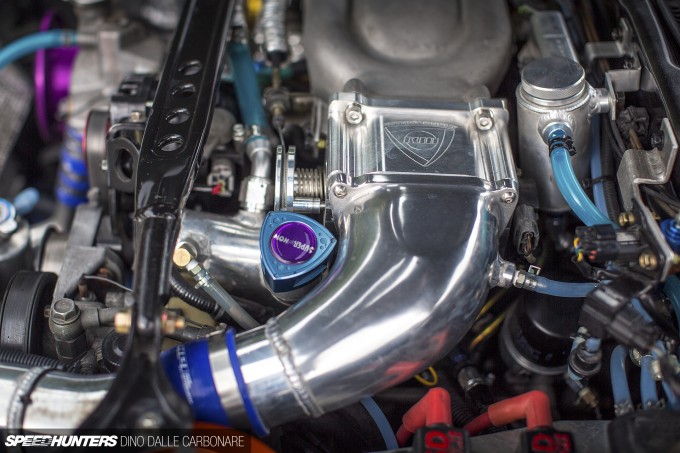 Once cooled, the charge is then passed through the modified intake allow and large throttle body.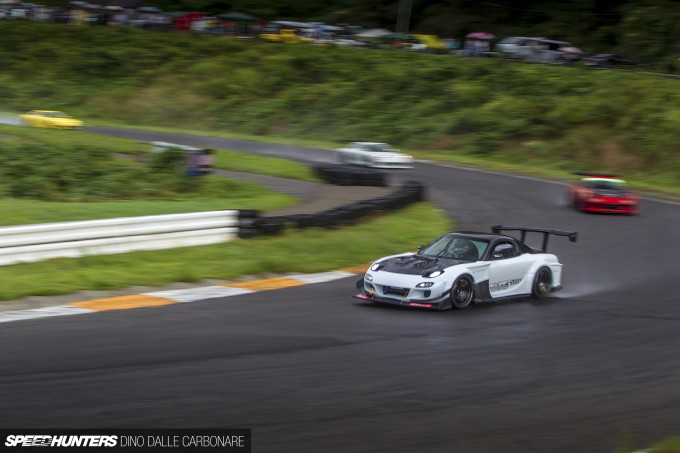 It all seems to do the job well, as this particular FD was visually one of the fastest and most responsive cars on track. It even participated in the wet race at the end of the event, managing to put down its power and use instant throttle response to shoot out of the corners without lag.
The next rotary-powered Mazda may still be some years away, but it's pretty obvious that rotor-heads still have plenty to keep themselves and each other entertained. Where there's a passion, there's a will!
Dino Dalle Carbonare
Instagram: speedhunters_dino
dino@speedhunters.com