Isn't it sad? If you're anything like me you'll look at the opening shot above and wonder how long it will be before the manual transmission becomes extinct in new cars. We often concentrate only on the evolution of the internal combustion engine, but the transmission has gone through just as much development over the decades. It's something I've often thought about, and why I decided to put this post together.
I'm not attempting to do anything other than get you guys thinking about gearboxes and how they are continuing to evolve, and hopefully hear your thoughts on the subject. On a daily basis I have been using manual, automatic and dual-clutch transmissions for quite a few years (well, not the dual-clutch anymore since the 335i was replaced by the 435i – aka Project Drop Top), and this array of drive-channeling methods has always made me think…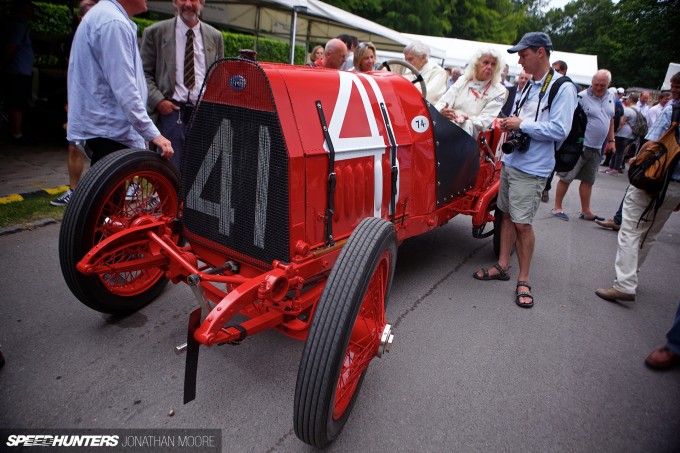 During the first part of the last century, transmissions could be described as crude and agricultural at best. A good example is chain drive, which takes the motorcycle approach and explores it further. I can't even imagine the slack, noise and lack of grace that would come from a setup similar to what was used in a car like the 1920 GN Vitesse pictured above.
Ever heard of friction disc drive? When I first discovered this was actually employed in some cars (like the Nakano Motors Sandal kei car in the video above) right up until the mid '50s, it kind of blew me away. It's an interesting system where by the engine's rotational force is transferred through a big spinning disc onto another disc which rubs against it and is moved from its outside diameter (slow speed) towards the inner part. Due to simple physics the velocity increases, and therefore so to is the speed transferred to the driven wheels. But the sheer wear and inefficiencies due to slip weren't going to make this the drive system adopted by the mainstream, that's for sure! Still, it's interesting to see the origins of it all.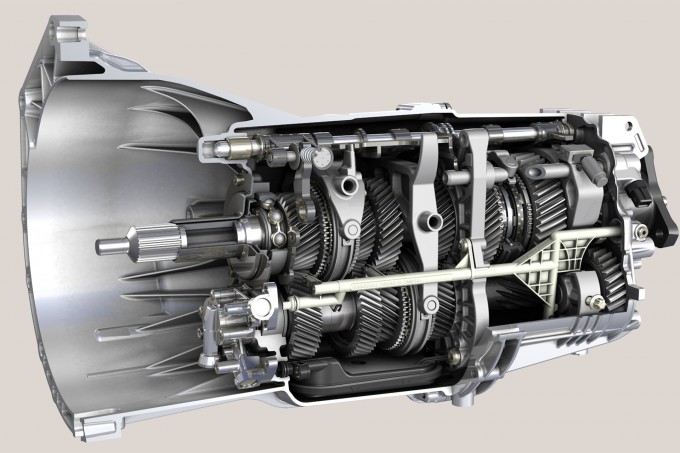 The good old manual gearbox always proved a safe and relatively simple way to channel drive to the wheels, and in Europe at least it's always been the most commonly used transmission type. Growing up between Italy and the UK, it's all I was exposed to. Apart from high-end luxury cars with autos, people shuffled through cogs and released drive via a clutch pedal – and it's still that way for a lot of people.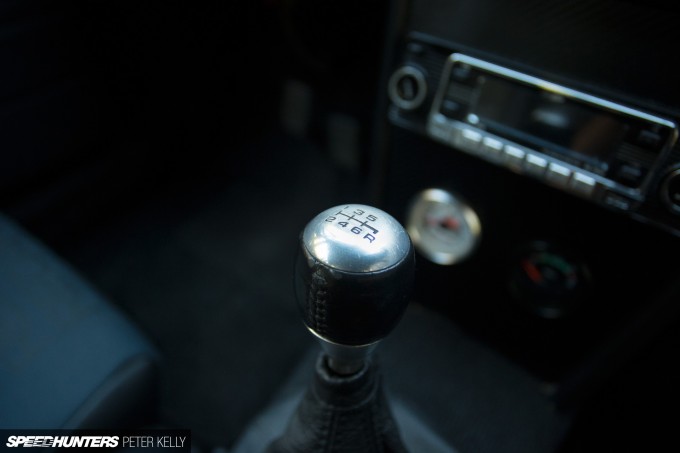 Be it front-engine and front-wheel drive or any other type of layout, the manual transmission has always been at the center of making the driver feel in total control. Manual gearboxes have a quality that just can't be matched by any self-shifting alternative that's ever been conceived.
But there's good and bad here too. Some stick shifts are truly appalling, and I'm not even talking about those fitted to older cars. I've driven quite a few cars from the '60s and '70s, and while the throw between gears and the overall feeling of their manual gearboxes was a tad vague, they did the job. A few years ago while working with a Japanese magazine I was given a manual gearbox equipped Mercedes SLK  to drive. I thought that after 100-plus years of evolution it would be hard to screw up something so simple as a manual transmission, but I was wrong. It was horribly light, extremely long in the throw and provided zero feedback. Even the clutch pedal was over-assisted and had a biting point that was hard to gauge. I remember thinking that Mercedes should definitely stick to automatics.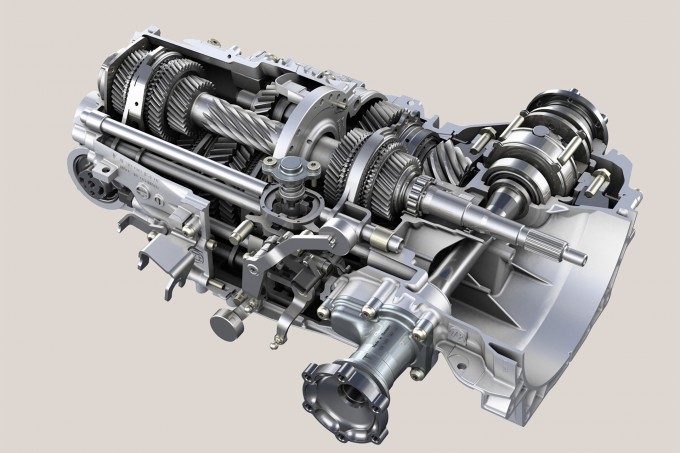 On the other hand we have Porsche – one of the manufacturers that are slowly but surely moving away from the manual. The 991 Turbo and GT3 don't have a manual option, yet Porsche developed the only 7-speed manual transmission as an option for the Carrera 2/4/S. Its manuals are among some of the best out there too – crisp and precise with well-matched clutch pedal bite and progression. Porsche's argument is that cars like the Turbo and GT3 have such manic power delivery that it would be hard to match the shift speeds their latest generation dual-clutch gearboxes achieve. Absolutely true, but then again shift speeds and driving pleasure aren't necessarily things that go hand in hand. When I drive my GT-R I get more satisfaction from nailing a perfect heel-and-toe downshift than I do from ramming the next gear in as fast as I can. At least give people the choice. Would that be too hard?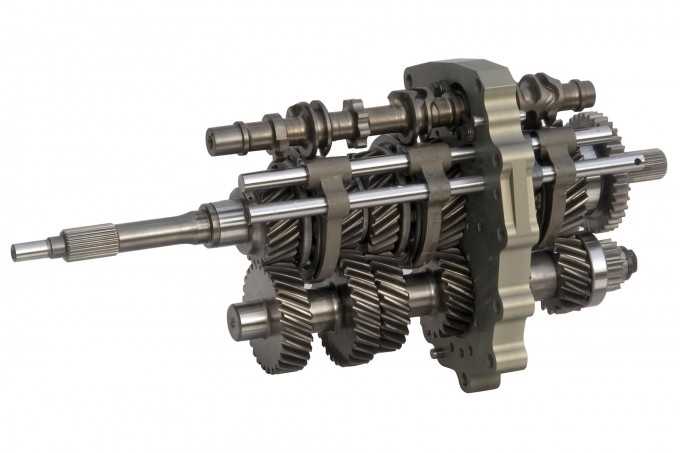 And talking about the R34 GT-R or any other older performance car out there, these are the cars that you and I still lust over, and they're all manuals. Nothing feels as special as a tuned Japanese car from the '90s sporting a nicely-weighted multi-plate clutch and a good old fashioned manual transmission. When I'm old and wrinkly I can see myself preaching this sort of thing to my grandkids, who by then will probably be used to direct-drive electric cars. I'll probably tell them that epitome of perfecting a tuning car was forking out for an aftermarket sequential transmission, totally mechanical in operation and by far the most satisfying type of transmission out there.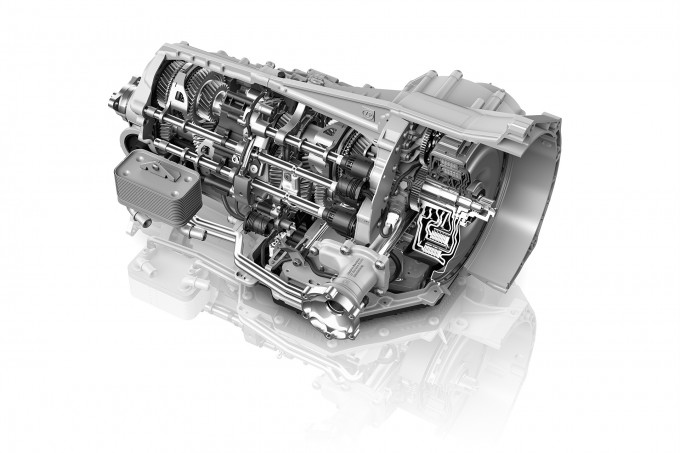 But let's get back to what's happening today, because I find it interesting how things are currently developing. On one side you have the Germans and a lot of other European manufacturers that are equipping all sorts of cars with dual-clutch transmissions. It makes total sense, as this is a true development of the transmission and a step forward that mates the feel of an automatic with the layout of a manual. DCTs are fast, efficient, have a good feel and when used manually provide feedback and satisfaction.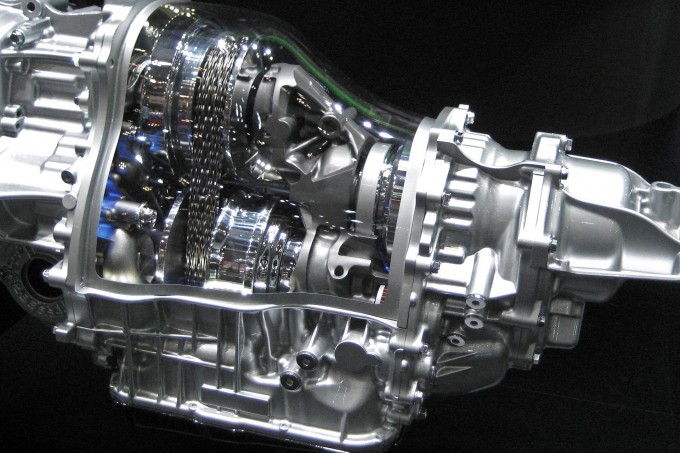 Meanwhile, in Japan, where you would expect technology to really be pushed to extremes, things have really gone down the toilet. I'm not going to beat around the bush here – I really hate what Japanese manufacturers are doing right now by equipping an ever-increasing number of their cars with the much-dreaded Continuously Variable Transmission. The CVT is akin to the plague in automotive terms; it sucks the soul and emotion out of any engine and does so with a monotonous, uninspiring and plainly annoying soundtrack. But manufacturers that have adopted this transmission technology will debate that CVTs provide more fuel efficiency as they keep the engine at its lowest RPM possible at any given speed. While that may be true, I'm of the opinion that a dual-clutch or new-generation automatic would have no issues in matching or bettering the efficiency of a CVT. Truer to the point, CVTs are cheap. But built in enough numbers, again a dual-clutch or auto could be just as affordable. Think about it – the entire Subaru line-up now runs CVTs (Impreza WRXs and STIs excluded thankfully), as do a great deal of the vehicles offered by Honda, Nissan and Toyota. If you understand anything about cars you would look away and go to another manufacturer, but if you see cars as metal boxes that simply transport you from point A to point B, you wouldn't even know the difference. That's the type of customer they are targeting with CVTs.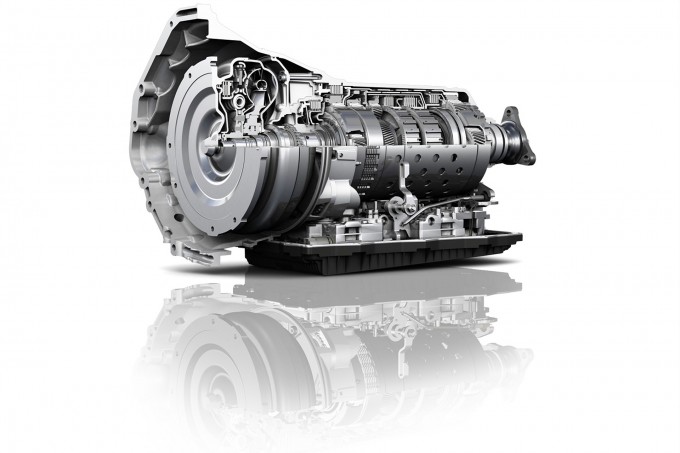 At the beginning of the year when I traded in the 335i for the 435i I was a bit sad. I had spent five years enjoying the 7-speed dual-clutch gearbox in the E93, using it almost exclusively in its manual mode, which gave me enough satisfaction while driving that sort of car in a big city like Tokyo. It had the perfect mix of a sporty feel with machine gun fast up-changes and down-changes that would throw a crackle from the exhaust at every actuation of the paddle. Once I knew the F33 would be equipped with the new ZF 8-speed torque converter, I was pretty disappointed. But that disappeared the first time I drove the car and put it into manual mode. It was pleasantly surprised that it shifted at dual-clutch speed and responded instantly to every pull of the paddle. I was sold. I'm not at all surprised that this transmission is now being fitted in many high-end performance cars.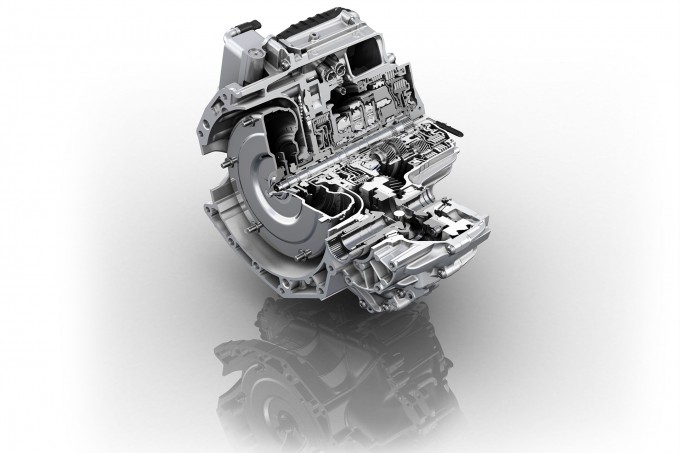 ZF's line-up of new-gen transmissions also include a 9-speed auto for front-engine, front-wheel drive applications, and it's all geared towards lowering fuel consumption and emission without giving away the feel of the car.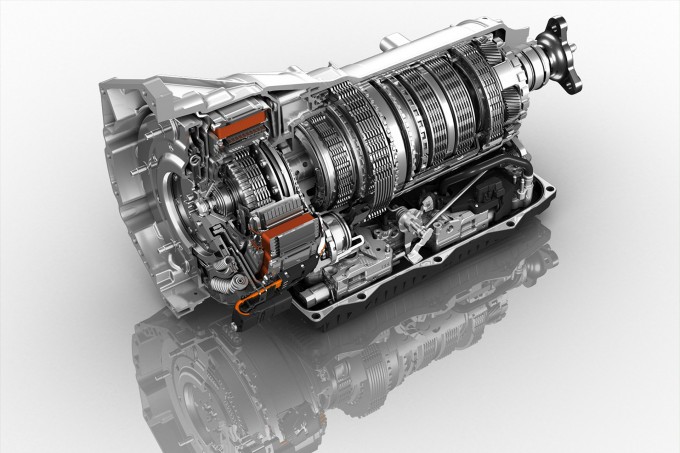 Then there's those hybrids. I apologise if I need to use that word on Speedhunters, but it's another example of how the Japanese manufacturers make excuses for themselves so that they can go the (cheaper) CVT route. Take Toyota for example; every single hybrid car it makes (including the Lexus range too) runs a CVT. It's cheaper and easier to add a motor onto a direct-drive driveline than it is to think of a better feeling solution for the driver. That's why when you drive a Prius or a Lexus LS600h they both have the exact same feel – that unnatural engine tone fixing itself to high RPM under acceleration and then dropping close to idle as you reach cruising speed. The last time I checked, cars and scooters didn't or shouldn't have the same type of transmissions!
Above is a picture of ZF's new 8-speed hybrid transmission. With this unit you get the same feel and fast shifts of the lockable clutch-type model it's based on, but with the added boost of an electric motor positioned around the torque converter. Done. No CVTs in sight!
We could argue for a long time about this, but at the end of the day the 'right' transmission is largely dependent on the type of car you are talking about, its use, and probably most of all – its driver. Sure, more and more people prefer the self-shifting options out there, and that's fine, but manufacturers must understand that for however small of a market, offering a manual will work for them rather than against. Enthusiasts are a picky bunch, but keep them happy and they'll stay loyal.
Let me know what you all think in the comments section below. I'm hoping this post will turn into a discussion piece with a lot of you guys adding your own input.
Dino Dalle Carbonare
Instagram: speedhunters_dino
dino@speedhunters.com