The Present
Do you know anything about Bogotá or Colombia? Most people have only heard about the bad, not the good things such as the spectacular landscape and richness of its flora and fauna. But today I'd like to introduce you to a side of the country you've probably never heard of or thought about. My name is Álvaro Pinzón and I'd like to show you what it's like to be a car enthusiast in Bogotá, Colombia.
We live in a big metropolis located 2,600 meters above the sea level on a plateau between the Andes, which is the longest continental mountain range in the world.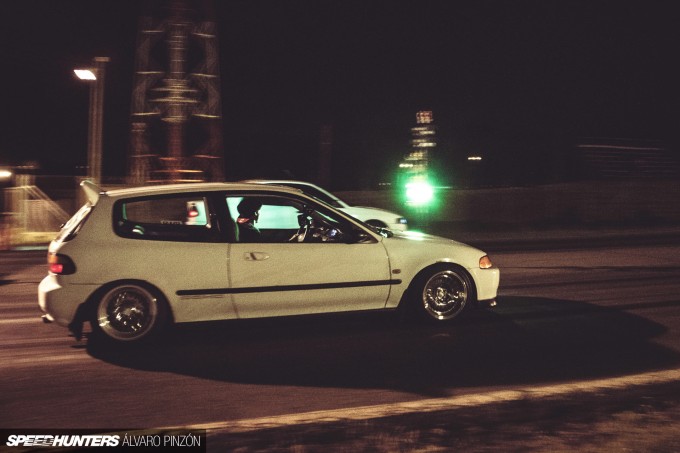 At this elevation it's cold, but not as cold as you'd probably expect it to be. Of course, the lower amount of oxygen at this altitude punishes naturally aspirated engines.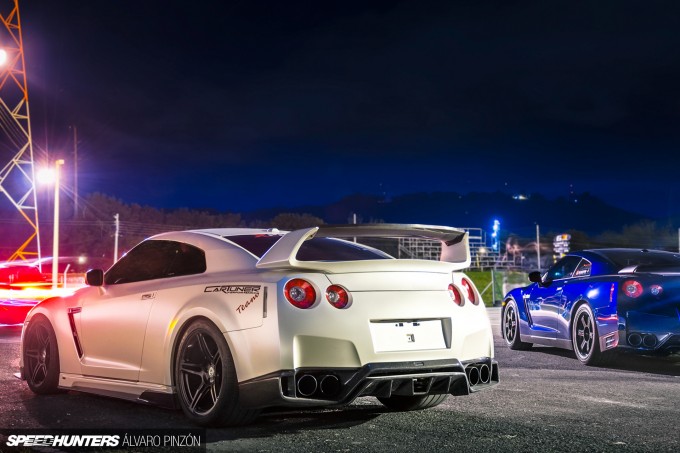 Because of that, everyone here dreams of a turbo car. Car Tuner is one of a number of performance workshops in the city, and it specializes in drag racing with cars like this 1000hp-plus Nissan GT-R.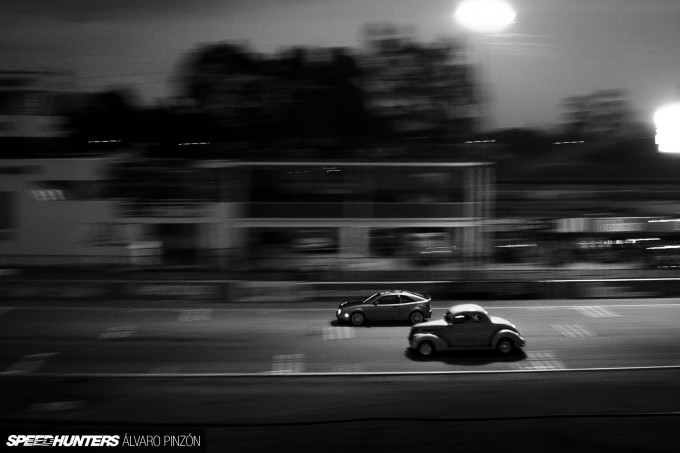 Because of the American influence, drag racing is very popular in Bogotá. In terms of cars, American, Euro and Japanese are all represented, but we share the same love for all sides of car culture and like to mix things up.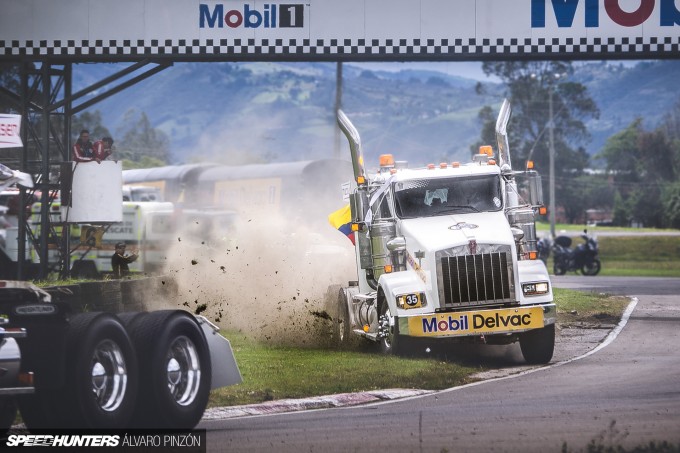 We have a lot of passion for truck racing and the drivers that compete in the big rigs. This traditional racing series is connected with religion, and the pre-race ceremonies always pay homage to the Virgen del Carmen who protects drivers of these kind of machines. Of all the truck races, the annual Campeonato Nacional De Tractomulas event attracts more than 100 drivers. The thing is, these aren't really race trucks, they are just normal trucks that are used daily. The competitors make some changes, like upgrading the turbos and adding bigger injectors, but they don't have things like rollcages. People travel from all around Colombia to see this spectacular race.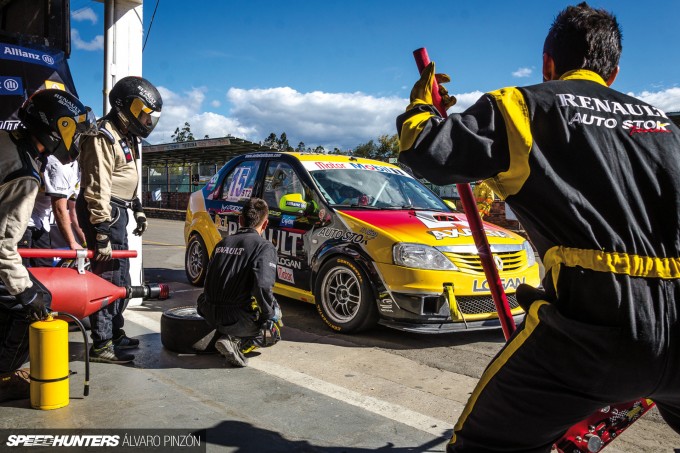 It's not the only professional race series we have though. Both TC.2000 and CNA (Campeonato Nacional de Automovilismo) for touring cars and prototypes provide some impressive racing.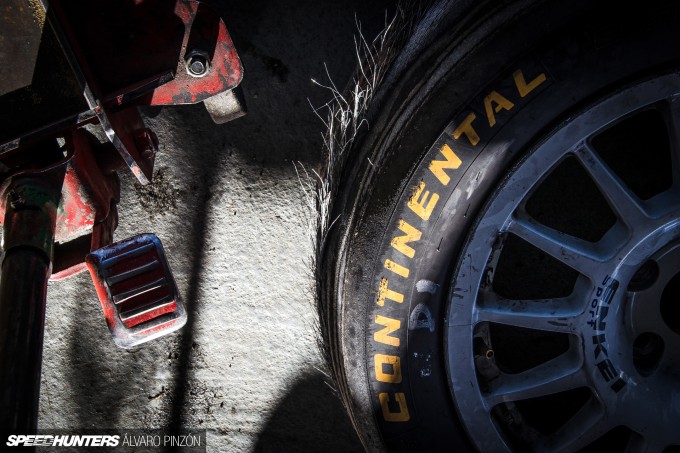 The 6 Hours of Bogotá brings intense endurance racing to the city, with cars from coming Peru, Brazil, Ecuador, Venezuela and the United States, and drivers from all around the world.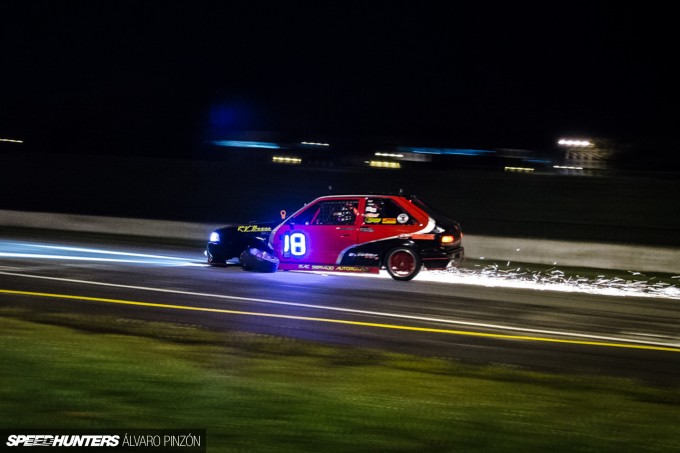 In the late 2000s we left behind our country's hardest times with the fall of the big drug cartels and lately the weakness of the guerrillas, which is why we're now experiencing a great explosion of car enthusiasts and new racing events.
Now that I've shown you our top racing series, I'd like to introduce you to other parts of our car culture through two events that happened on the same day: a training session for the newly-created first drifting team in Colombia; and the Coralina Classic & Vintage Car Meet. With this beautiful contrast of the old and new, hopefully you can get a picture of what it's like to be a car enthusiast in Colombia.
Stuck In A Bubble Of Time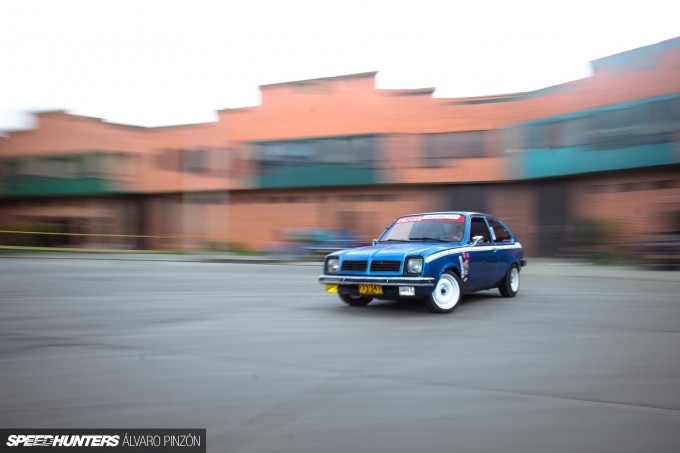 While the world is experiencing the evolution of drifting, we have been stuck in a bubble of time. But drifting is conquering us with joy, and we're finding our own ways to experience it.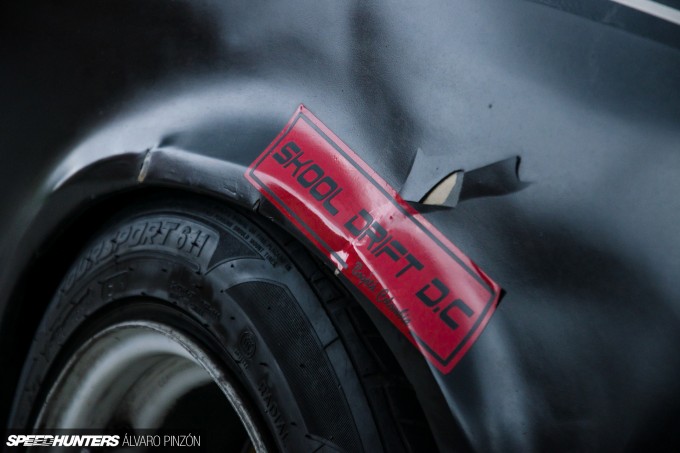 Skool Drift was born around three years ago, inspired from the roots and style of Japanese drifting. The first thing I want to do though, is warn you. Please don't expect to see incredible builds. Instead, I want to show you the humble beginnings of a new and emerging car culture in a third world country like ours, which I think will be refreshing for you to see.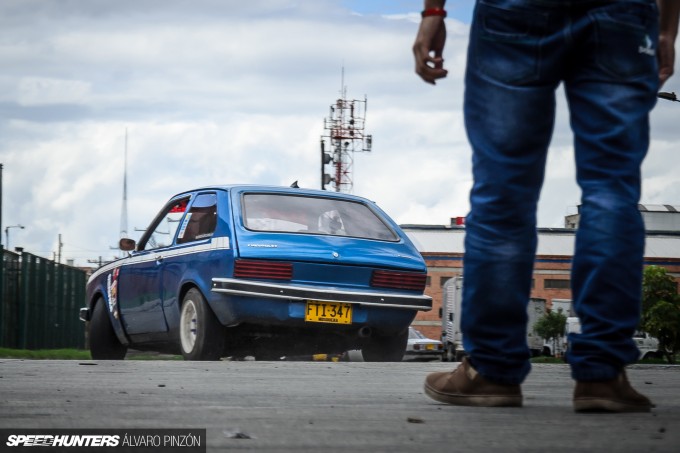 Here in Colombia, drifting is a grassroots motorsport enjoyed by middle class young enthusiasts. This generation of enthusiast was raised in the internet era that's allowed us to see the great Keiichi Tsuchiya ripping up tires around roads in Japan.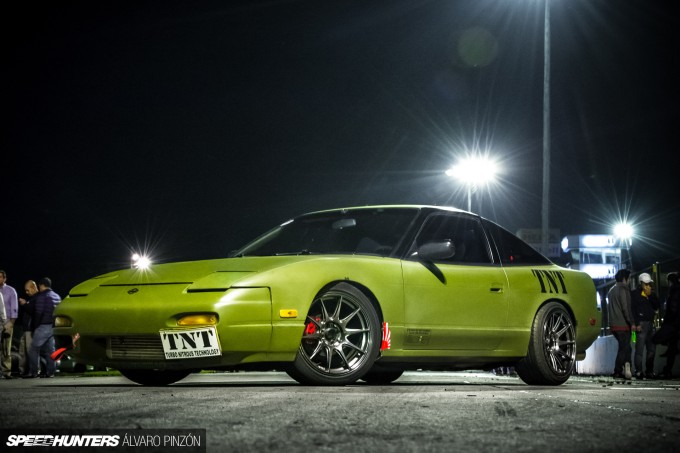 If you think of grassroots drifting in North America, you're probably going to have an image of the platform above. Well, for us the Nissan is an exotic thing to see, as is the Toyota AE86 and other popular Japanese rear-wheel drive cars. Thanks to the constraints of our market in the era of cartels and guerillas from the late '80s to the 2000s (the same era that car makers like Nissan and Toyota were making great RWD machines), most Colombians just bought cheap front-wheel drive cars. Many people did this out of fear, because if you didn't show that you had money, you wouldn't get attention. People who were rich or recognized in public bought armored trucks. But recently those hard times have faded a little, and you can now happily travel around the country with less fear.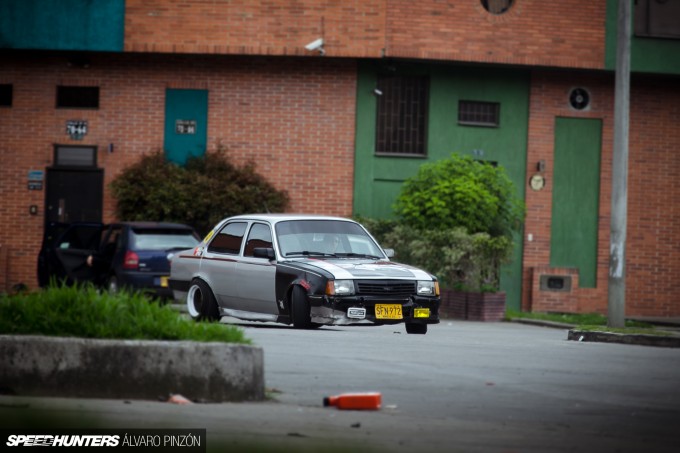 So what to use for drifting? In Colombia, the best thing to do is choose a common RWD car like the Chevy Chevette, which is also known as the Opel Kadett. These were used as a taxi here in the early '80s and '90s, so there are plenty around and they're cheap.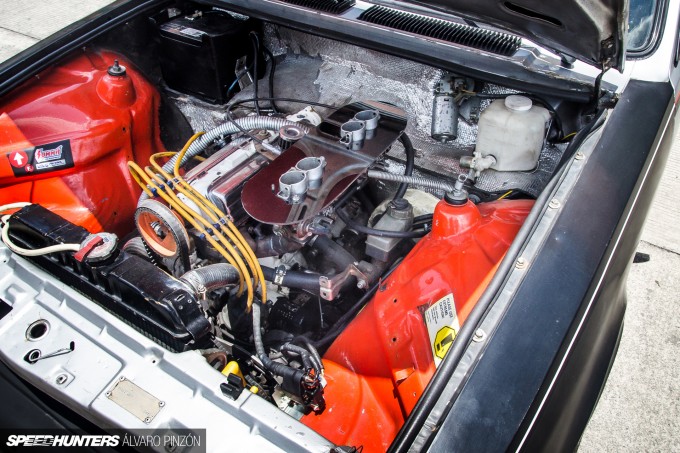 A perfect example is this Chevette modified with a ported head, twin carburetors and MSD ignition. Between those and the other mods there is no more than 200hp, but it's not all about the power, right?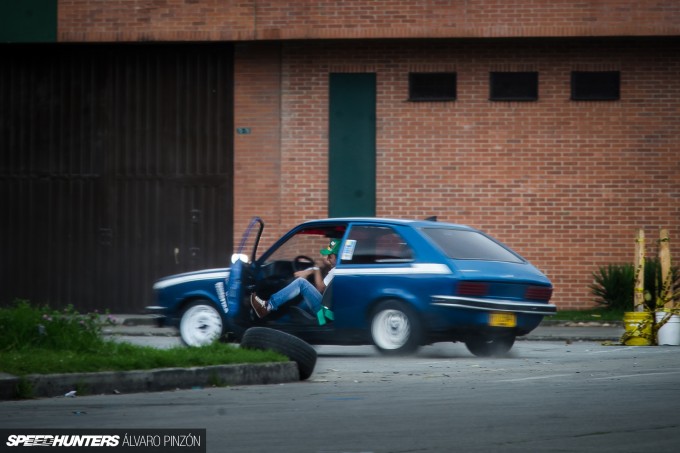 We don't have the best and most powerful machines, but this middle class family car from the '80s can give a great degree of joy. The Chevy Chevette coupe above has had its 1.6-liter engine increased to 1.8 liters, and most of its interior stripped out.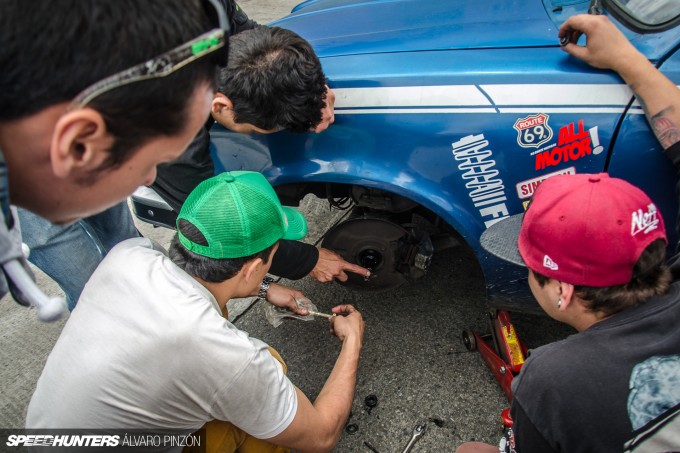 The Chevette is a pretty easy car to fix, and of course there's no shortage of spare parts.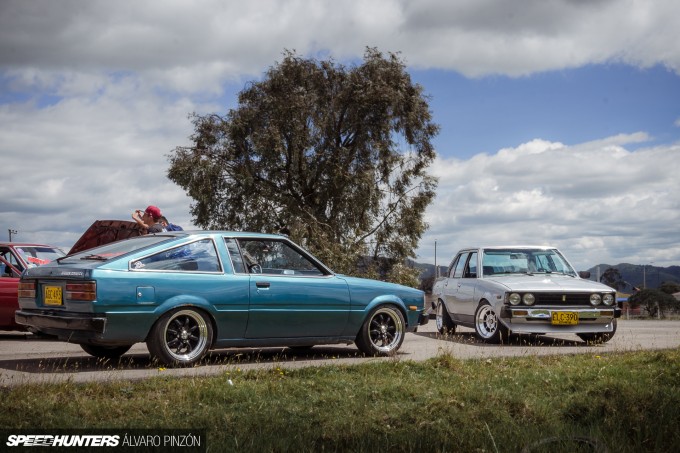 The great '80s not only left us with the reliable Chevy, but here in Colombia we also have a great degree of love for old Japanese cars – KE70s and TE70s the most loved. If you're wondering how much one of these cars costs to buy here, you're looking at around 7 million pesos, which is about US$3000.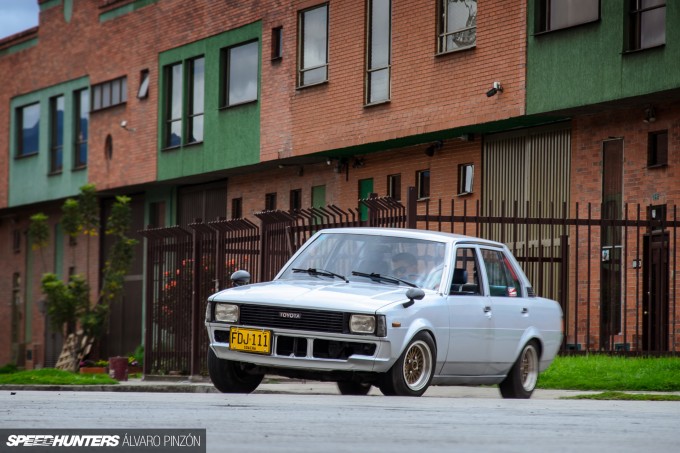 Despite the fact that these old Toyotas are getting harder to find in our country, owners who want to keep theirs going do the impossible by bringing in parts from Malaysia and of course Japan.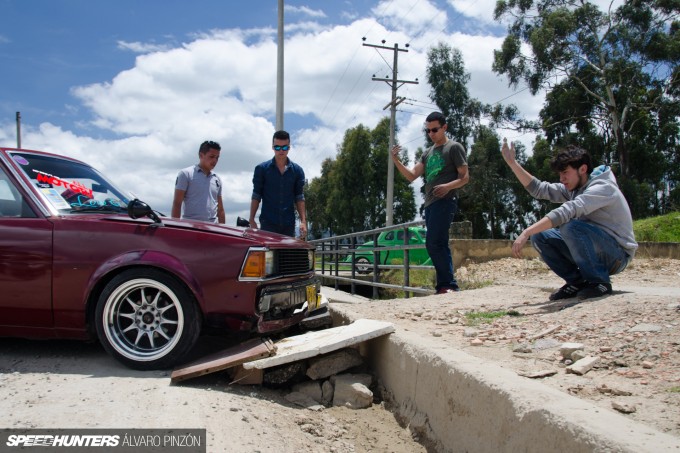 Because drifting is in a baby stage here, it's all done on the street. We don't have permission to use a proper race track yet, so we are constantly searching for abandoned roads outside Bogotá.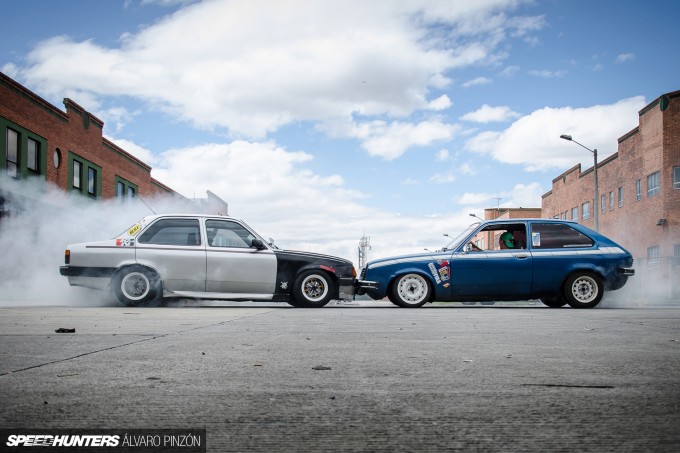 We also hoon around industrial areas inside the city, but please don't tell that to the police!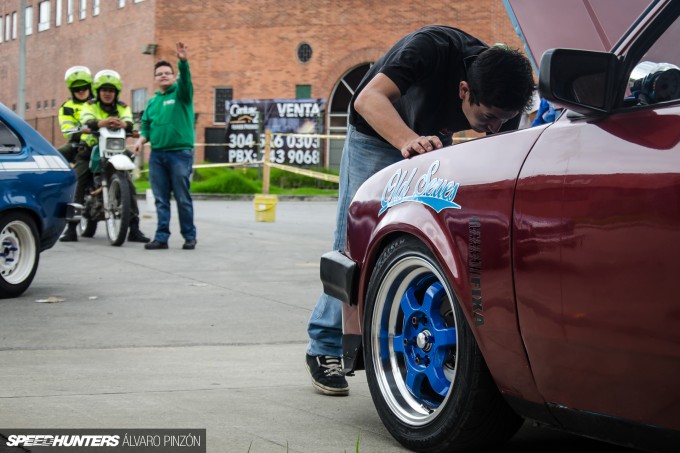 Being a car enthusiast in Colombia can sometimes be a strange and magical thing. Sure, we don't have permission to go drifting on public streets, but sometimes the police allow us to use abandoned areas. Other times they hunt us!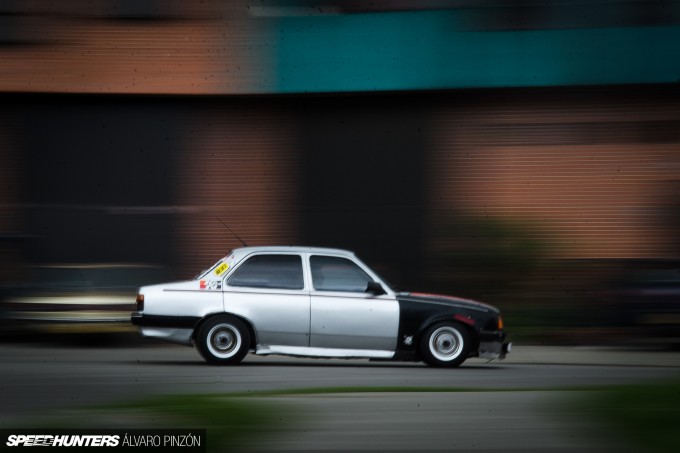 For anyone looking into our drifting scene, it must seem like we're stuck in an '80s bubble of time, drifting in old naturally aspirated cars and fabricating our own parts. Because of our limited resources in this third world city high up between Los Andes, we have to use creativity. All of us dream of one day driving on the touge roads of Japan.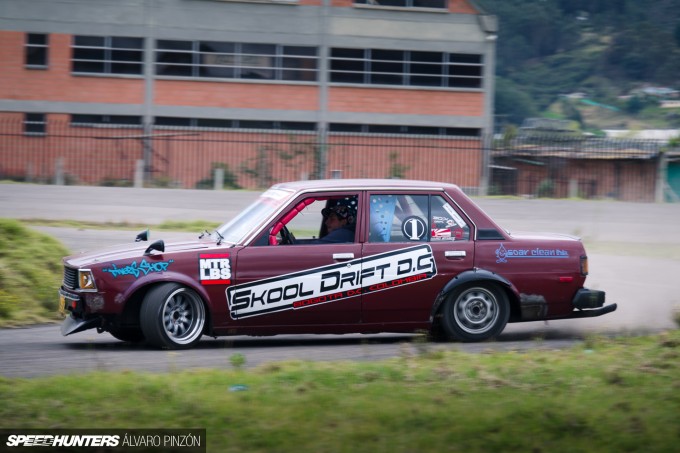 One of Skool Drift's philosophies is to first understand the relationship between the car and driver. That means learning about handling and balance and only adding power when the need is there. This Corolla is one of the team's coolest cars, and modifications include a stripped-out interior, full rollcage, modified 3T-C engine and a free-flow exhaust. As incredible as it sounds, the owner drives it daily to work.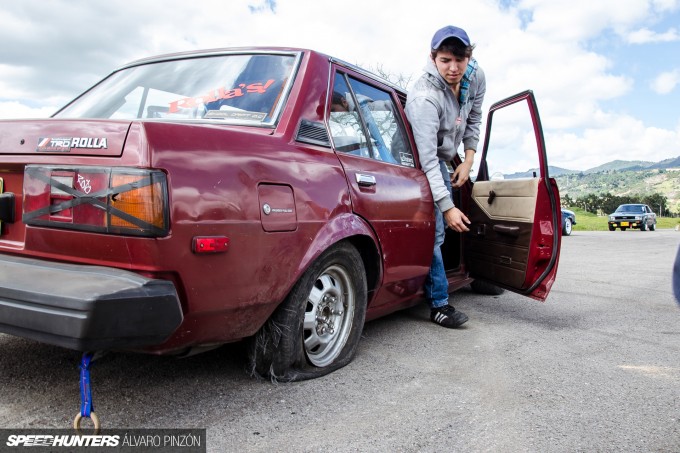 The basic setup here is steel wheels and old tires, but the next stage is lowered and rigid suspension. Skinny 175/60 tires ensure a lot of joy, and most of the time these are found at the junkyard and used until they die.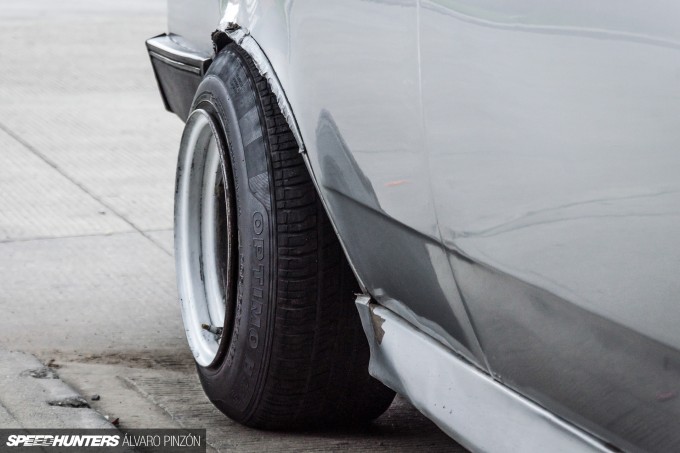 You can also expect to see a lot of custom upgrades, like these widened rims. These were made locally using old Dodge Alpine rim centers welded with two pieces of Chevette steel rims, and measure 13×9.5-inch at the front and 13×10.5-inch at the rear. The cost to do this was US$40 per rim. We have few resources, but I like to think that nothing is impossible for us to do.
The Meets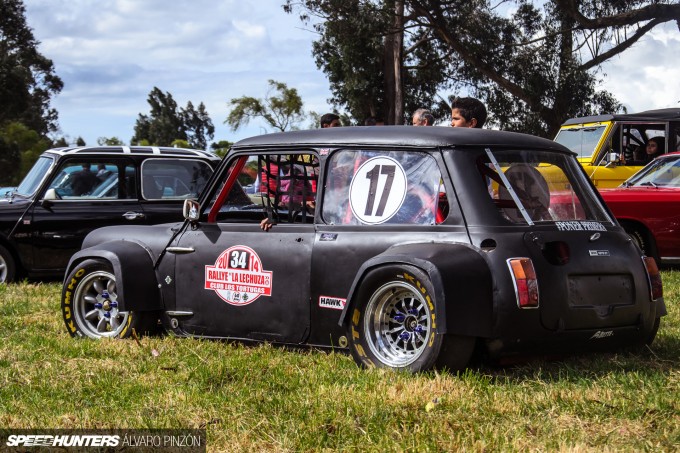 Now that I've shown you the birth of drifting in Bogotá, next is something completely different – the Coralina Classic & Vintage Car Meet. At this gathering on a farm near Bogotá, you can spot everything from classics to the craziest cars in the country. We have a growing number of car builders who are capable of doing some interesting things, like this Mini.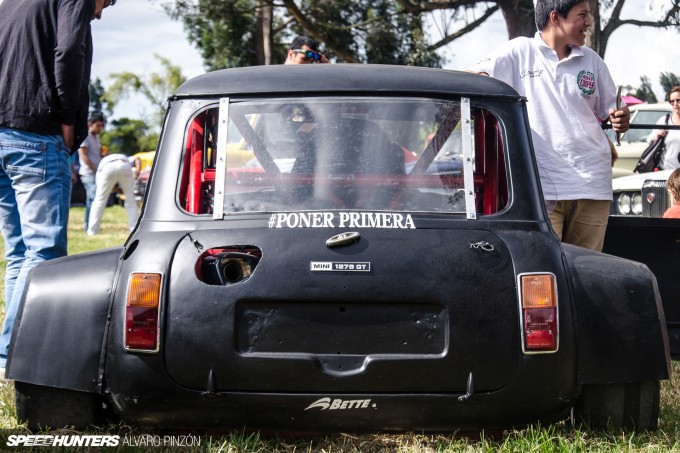 This monster is packing a heavily-modified Suzuki twin cam engine that puts out more than 200hp at the rear wheels. Can you imagine how this thing corners on the track?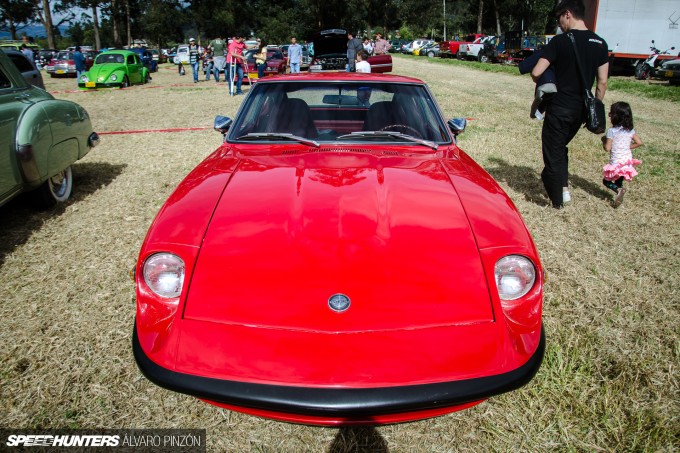 On the other hand, you'll see immaculate beauties like this G-nose S30 imported from the United States.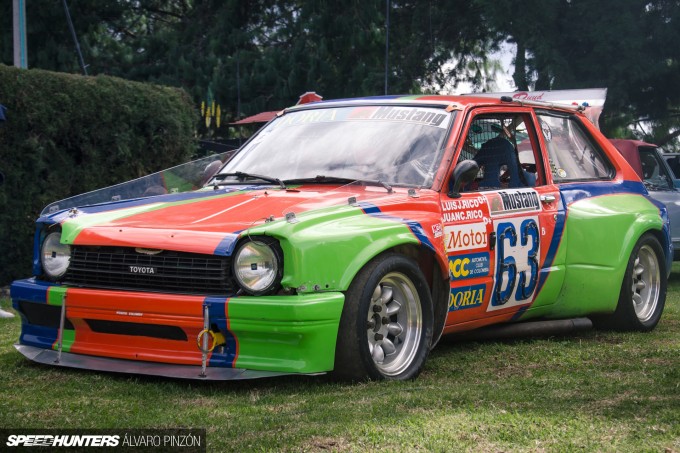 This Starlet made a great impact when it raced in the late '80s and '90s, as most of the cars competing in the top classes at our unique national race track, Tocancipa, were of American and European origin.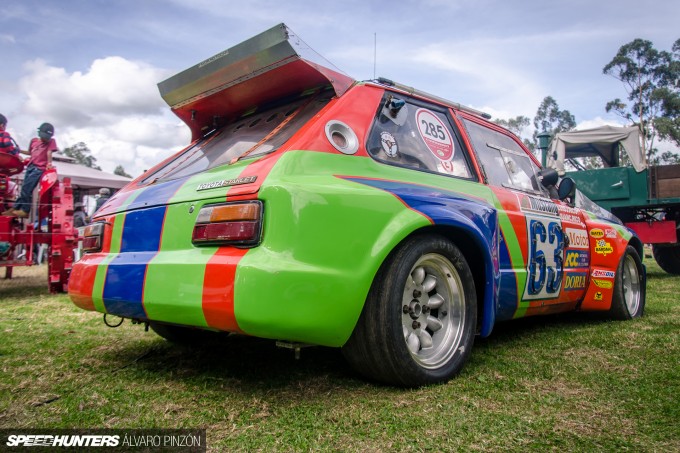 This unique Toyota Starlet ripped around the track with a tuned 22R engine taken from a Celica.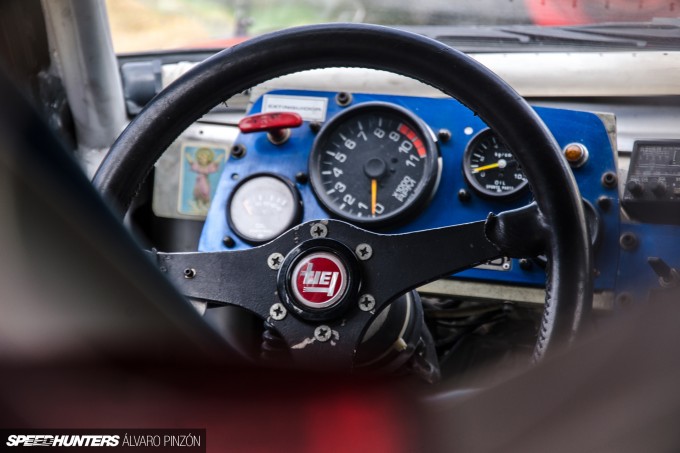 I can only imagine how great it would have been to see this little car on the track, because its last race was in 1994.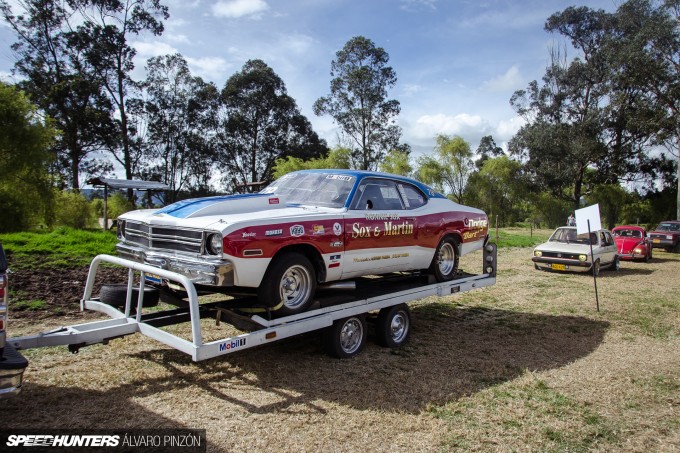 The car scene in Colombia has traditionally been influenced by big American cars, and the Dodge Dart and Plymouth Duster was a very common model here in the early '70s. This Dart plays tribute to the Sox & Martin drag racing team Duster from that era, and is a statement of how American car culture shaped the earliest days of our scene.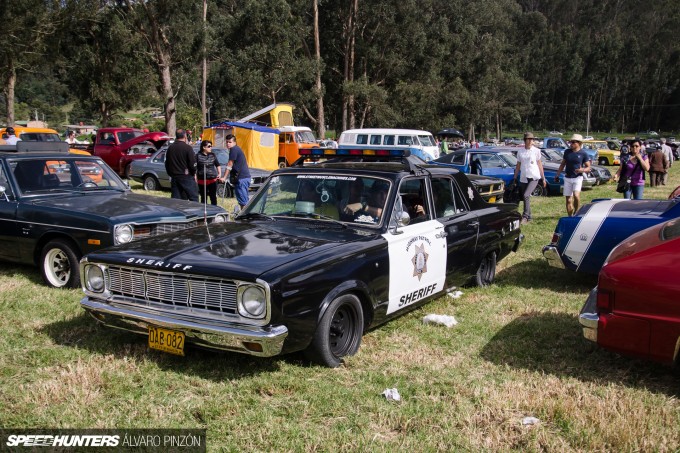 You can see it in a variety of themes.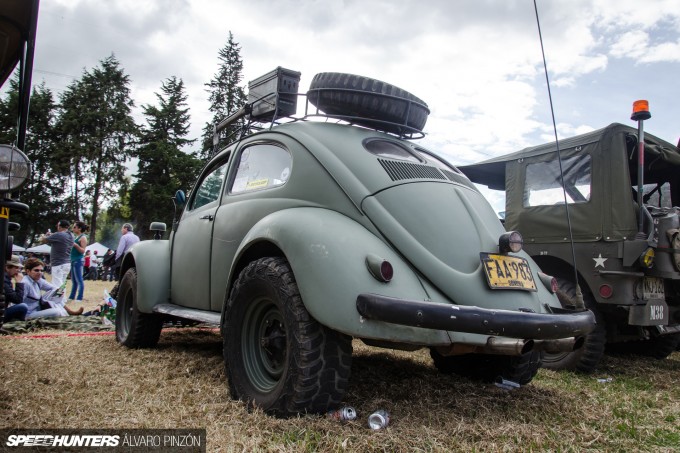 Here we have a Vocho, or the Spanish word for Beetle, escarabajo. From perfectly stock examples to military-lifted machines like this one, the Beetle is one of the most loved cars in this country.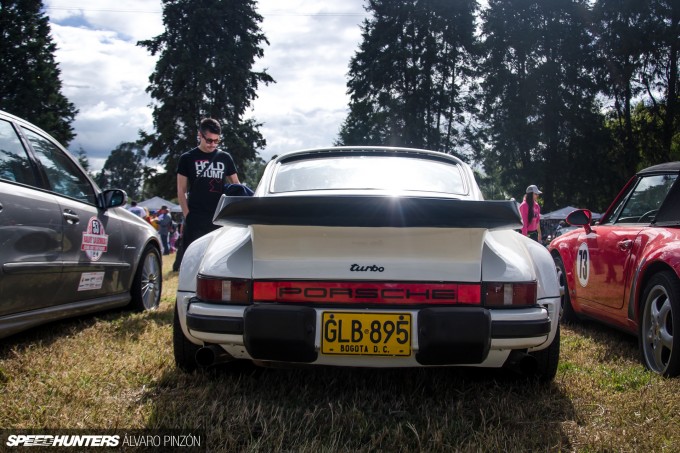 From car enthusiasts to builders and racing series, we are growing as a scene – and not just here in Colombia, but throughout all of Latin America. We have a small but interesting car culture that's waiting to be uncovered, so I want to know – would you like to see more in-depth stories from Latino America?
Thanks to Francisco for all the support, and all the crew of Skool Drift D.C. Special thanks to Rod Chong and Peter Kelly.
Álvaro Andrés Pinzón
Cutting Room Floor