Now that you guys have had an overall look at what this year's Japanese Classic Car Show was like, it's time to start focusing in on some of my favorite individual cars of the event. At JCCS, old Hondas are typically far outnumbered by their Toyota and Datsun counterparts, but here we've got a 1972 N600 that may have been the most impressive build of the entire show.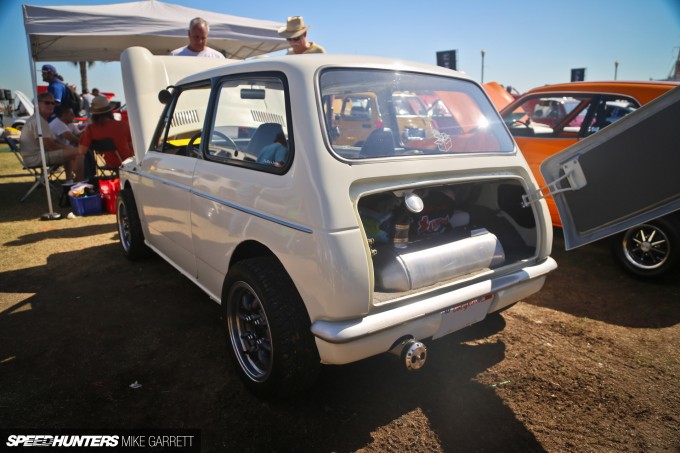 The car was built by Dean Williams out of Bakersfield, California, and he drove the little Honda a couple hours south down Interstate 5 and through the maze of LA freeways to reach Queen Mary Events Park. That would be a bit strenuous for a stock N600, but Dean's car is far from stock. In fact, despite its relatively original appearance, there aren't many factory N600 parts left on this thing.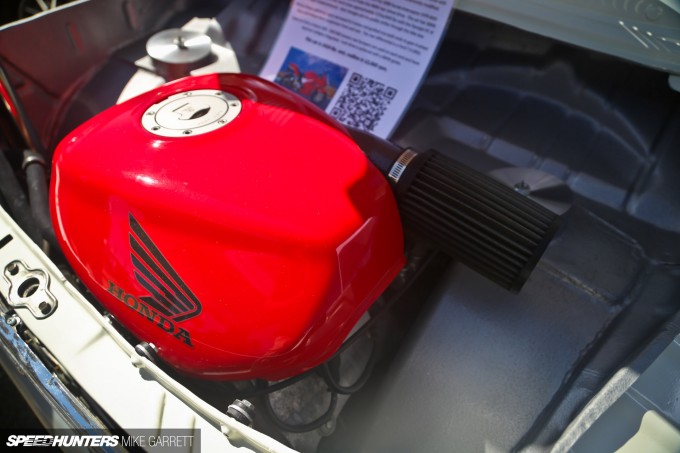 The N600 originally came equipped with a 600cc air-cooled motorcycle engine, and Dean's car is still bike-powered. Only this 800cc fuel injected motor came from his 1998 Honda Interceptor and it makes 115 horsepower at 12,000rpm. That's quite a jump from the 36 horsepower you got with a stock N600.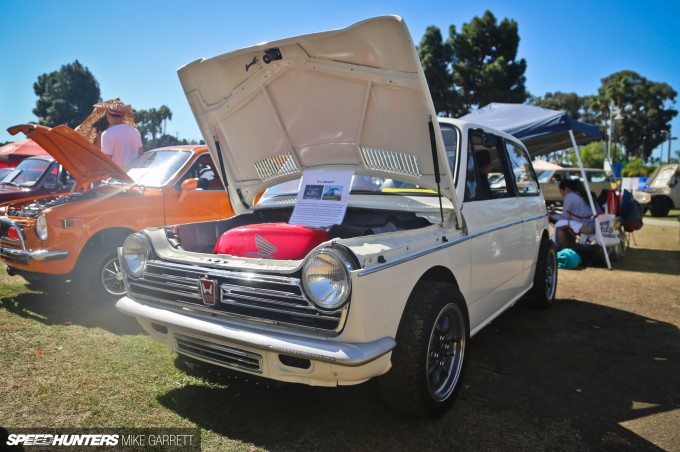 And while the original N600 sent its power to the front wheels, Dean figured he'd go ahead and convert his to rear-wheel drive when he did the engine swap.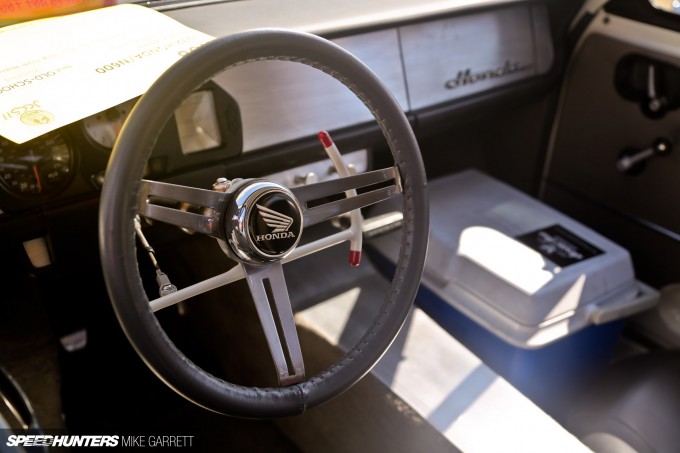 To do this he had to fabricate a driveshaft tunnel which feeds the power back to a 7.5-inch Ford IRS rear end. Gear changes are made via the original bike gearbox with custom paddle shifters mounted behind the steering wheel.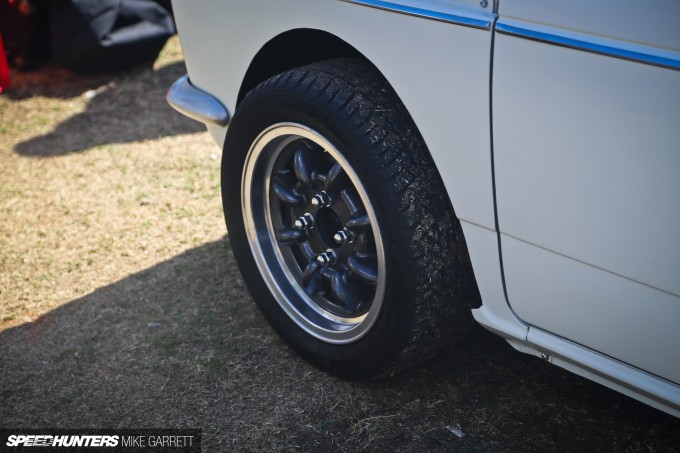 And how about the suspension? Well, Dean got a little bit crazy and fitted heavily-narrowed Mazda Miata subframes in both the front and rear to give the car fully independent suspension and four-wheel disc brakes.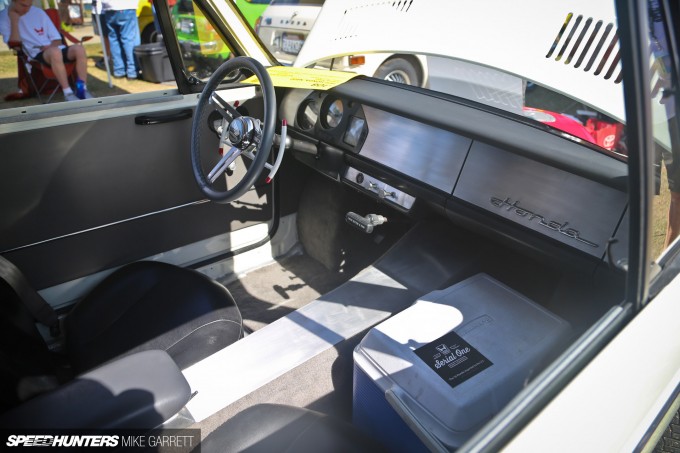 Other trick details include bucket seats from a Polaris RZR ATV and front and rear bumpers that were customized from first-generation Camaro parts.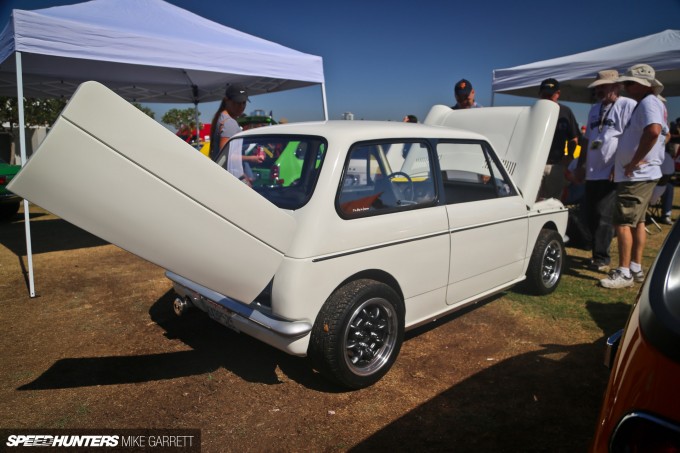 What I like most though, is that despite all the incredible work done to this thing, it still looks very much like an N600. It's only when you get close that you realize this Honda isn't like the others.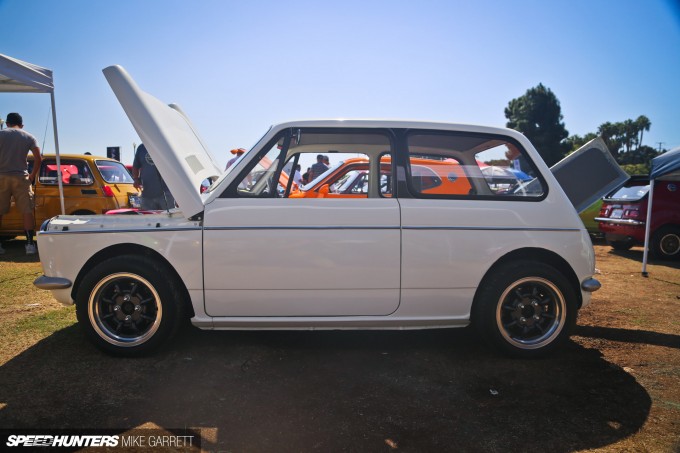 Whether it's on the freeway or a canyon road, I can only imagine the look on people's faces when they see this old Honda microcar overtake them. Hats off to Dean for an incredible piece of homebuilt engineering!
Mike Garrett
Instagram: japanifornia_media
mike@speedhunters.com