From a driver's standpoint, the best thing a race car can be is fast, easy to drive and reliable. Those are all great attributes for sure, but for someone who photographs and writes about them, the race cars I like most are those with character.
That's why I find myself especially drawn to the race machines found at events like the Rolex Historics. The Chevrolet Camaro you see here is the perfect example of a vintage race car with an interesting backstory and a ton of personality.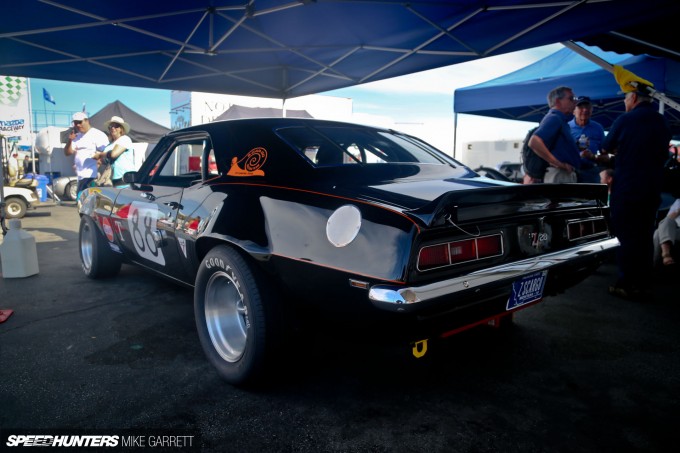 This 1969 Z/28 was purchased new by an amateur sportscar racer out of Florida named John Oliver, and in 1970 he was convinced by a group of fellow racer friends to form a grassroots team with his Camaro as the vehicle. Their sights were set on international-level endurance racing.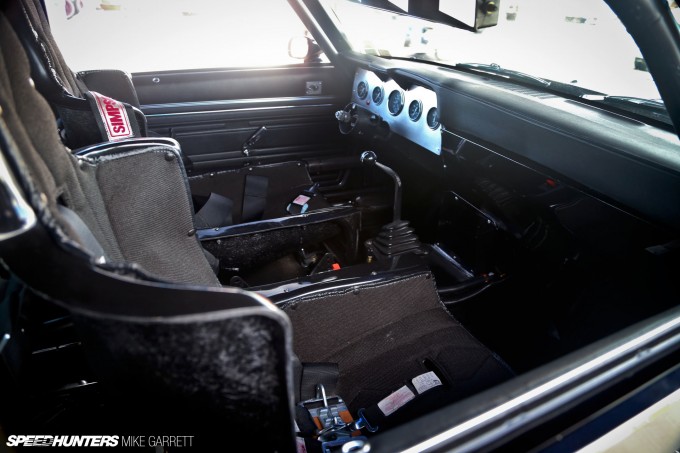 And thus began the adventures of S-CAR-GO Racing. The almost new Camaro was completely converted to FIA Group 2 spec, with a quick-change differential, stock car hubs, Corvette brakes, beefed-up suspension and a huge fuel cell for the long events they planned to run.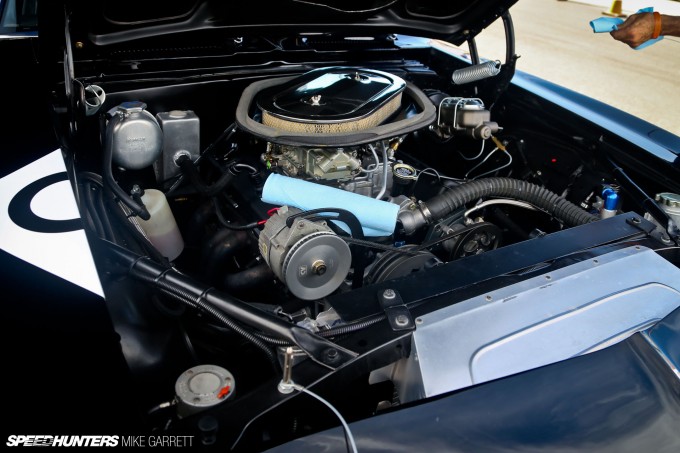 The car's 302ci small block V8 also saw some upgrades to make it as powerful and reliable as it could be. The last bit would be important given the whole team was operated by four enthusiasts – not pros.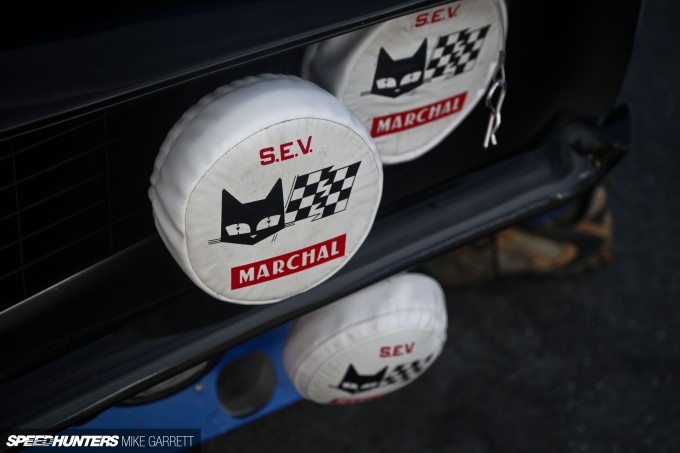 Because night racing would be part of the plan, the Camaro's lighting needed some serious upgrading. Up front are three sets of Marchal spotlights along with marker lights from a Mini Cooper and a blinking roof light.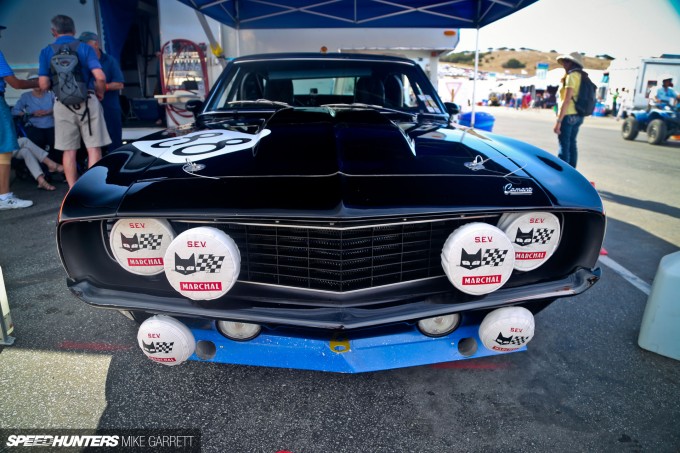 All of these lights give the Camaro an aggressive, all-business look – especially when viewed from the front end.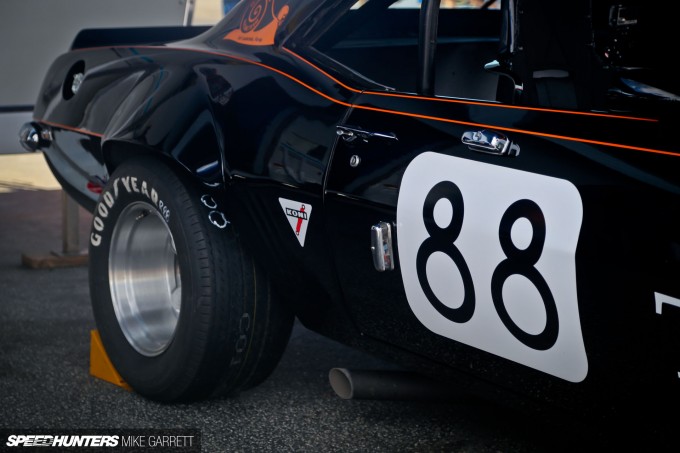 And when combined with flared-out fenders, side pipes and giant Goodyear rubber, the Camaro has the look of a '70s street machine that happens to be built for road course racing.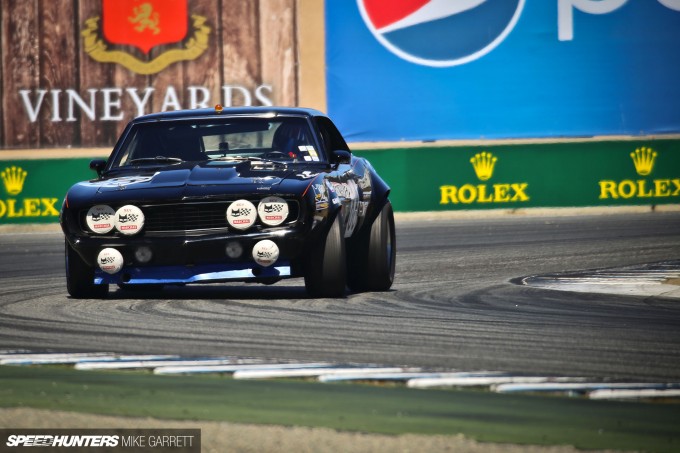 The S-CAR-GO team ran at both the 1971 24 Hours of Daytona and later the 12 Hours of Sebring, but both times mechanical failures resulted in poor finishes. Without sponsors, the guys gave up their international efforts and the Camaro went on to have a long history in regional Florida SCCA events.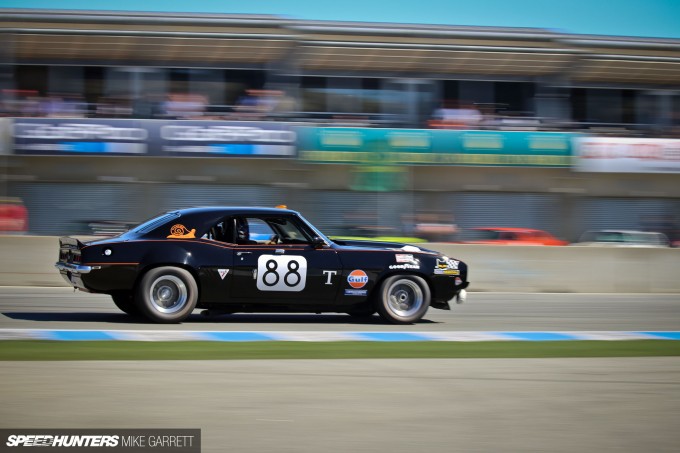 Today the car can be found running at many different vintage race events, and seeing it on the track you can't help but be reminded of a different era. A time when grassroots racers would put it all out there, and whether they won or lost, their cars were unforgettable and their stories would live forever.
Mike Garrett
Instagram: japanifornia_media
mike@speedhunters.com