I'm not a parent, but I can imagine that classic cars and kids have a lot in common: expensive, noisy, and the older they get the more they misbehave – although you can't help but love them. I've seen plenty of car guys walk away from their passion once family becomes the priority, but down in Okinawa, Japan, I found this Hakosuka to be the perfect example of 'doing it right' when it comes to having cars and kids…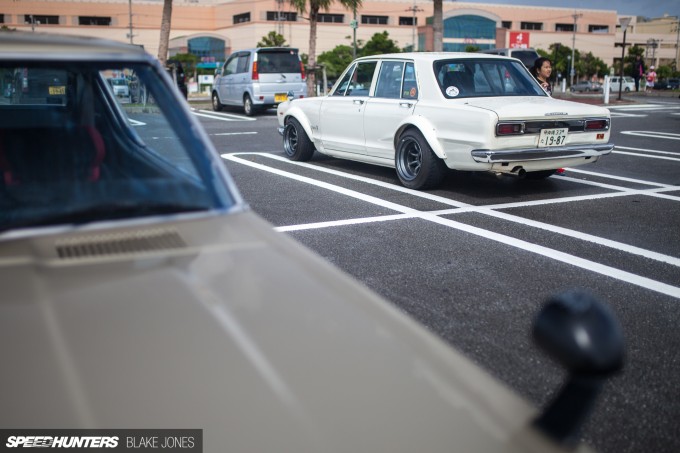 Although the 2-door coupe variant may hog much of the limelight today, it was actually the sedan that worked to establish Nissan's legitimacy as a competitive force in sportscar racing during its era. In fact, it was responsible for 33 of the 50 Skyline wins from 1970-73 in the Japanese Grand Prix series.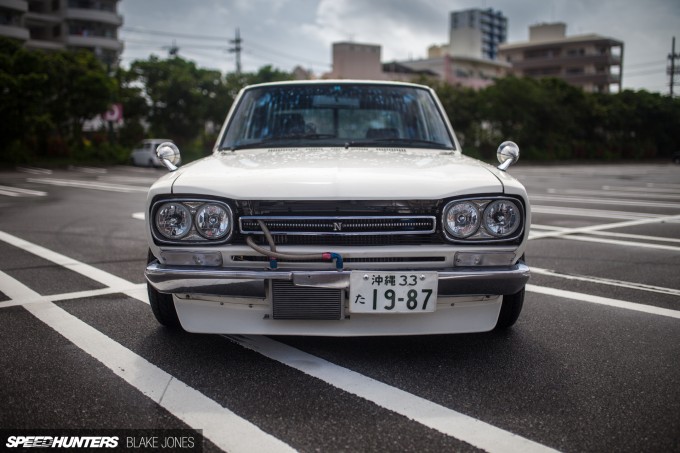 It was from this racing history that Miyazato-san, this car's owner, took his inspiration for the build. What's even cooler is that at the time of writing he has owned this car for over 25 years – even predating meeting his wife. Miyazato-san called the Hako' his "attainable dream car" and it's pretty clear that this passion still runs strong for him today after two and a half decades of tweaking and perfecting the '71 Skyline.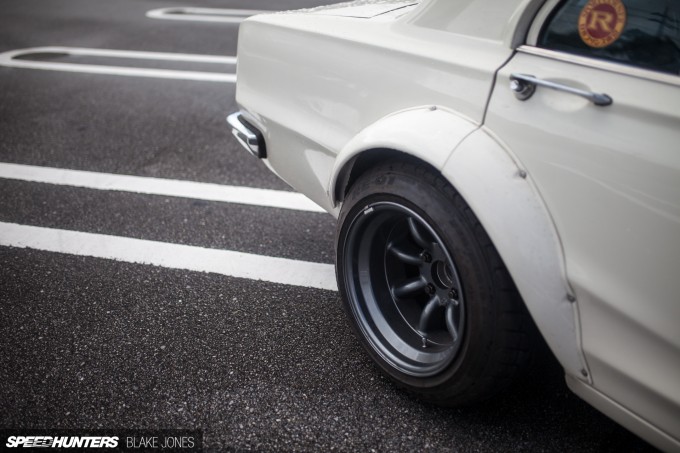 The Hakosuka is unarguably one of the prettiest and most distinctive automotive designs to come from Japan, and for the most part the original panels and trim remain unchanged here. I think we can all agree, however, that a set of works-style over-fenders are the perfect complement to inject some visual aggression into the car's box shape.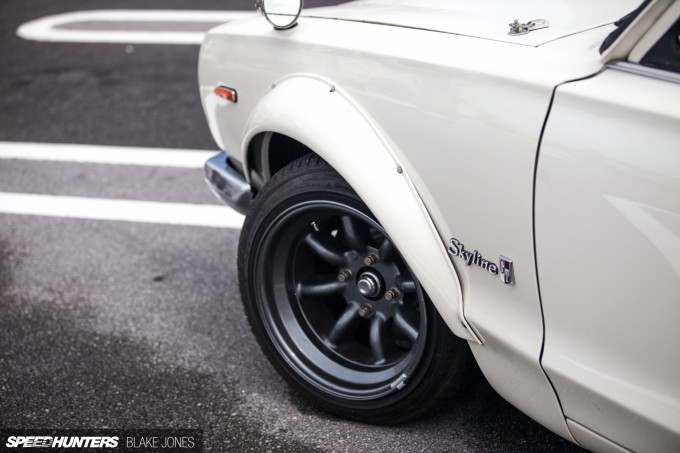 It's not like there's a lack of wheels to choose from for the early Nissan stud pattern, but it's hard to go past RS Watanabes with some suitably deep offsets to fill the wheel wells. If it ain't broke…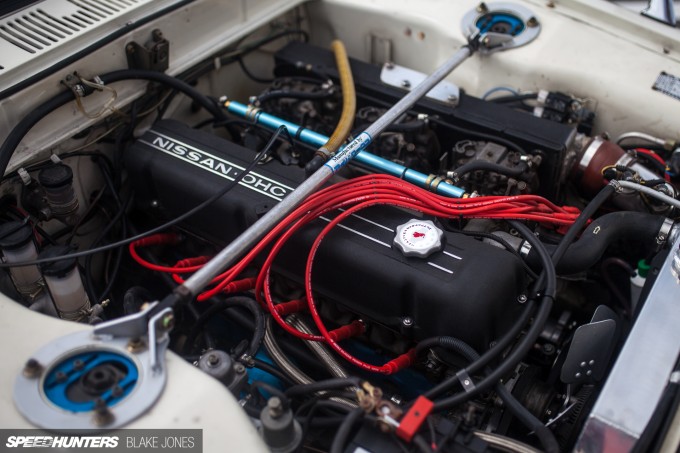 There's no shortage of ways to get power from an L28 – stroker kits, aggressive cams, free-flowing exhausts and so on are plentiful thanks to the thriving aftermarket industry, and this 3.1L Hako' has been treated to these and more. However, this wasn't quite enough for Miyazato-san…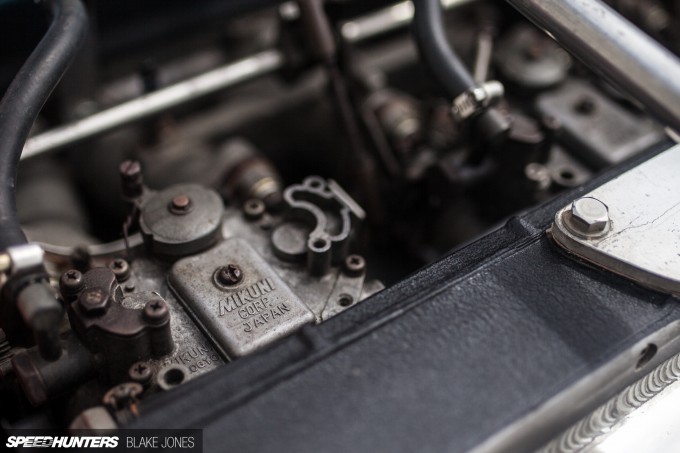 In a blow-through configuration three Mikuni 44mm side-draught carbs are fed turbocharger-generated boost via an old school HKS Type 2 Surge Tank – the same setup as used on the Devil Z Nissan S30 in Wangan Midnight. This kind of turbocharging is a bit before my time, but it was a popular approach to boosting non-fuel injected engines in the '70s and 80s. As a result of the enclosed intake system, the car actually had a much more muffled intake note compared to its naturally aspirated counterparts.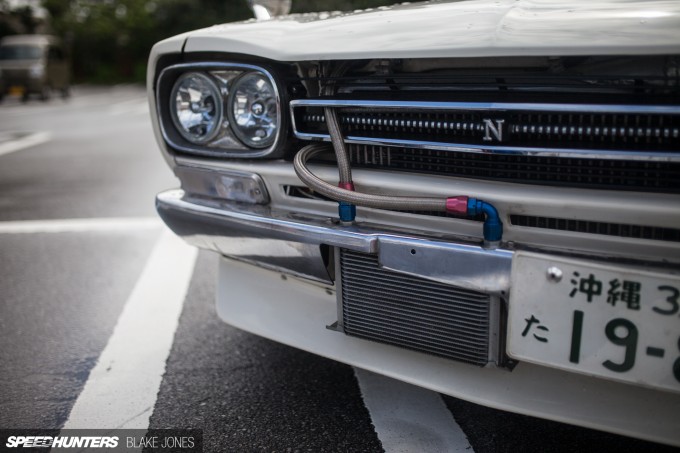 Of course, no GC10 racer would be complete without an externally-mounted oil cooler.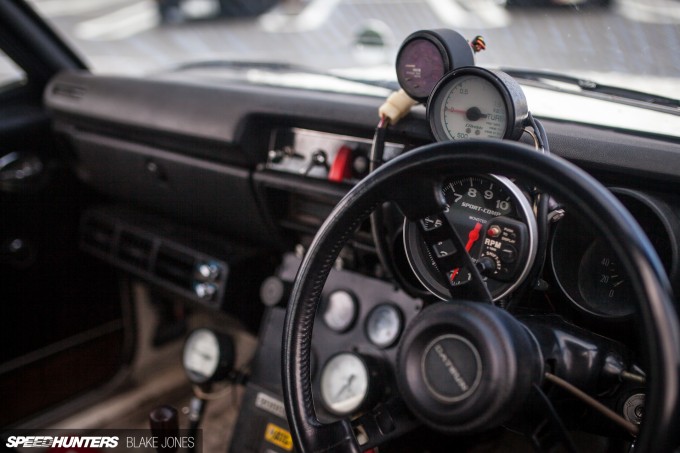 Keeping with the race theme, the interior unashamedly puts function before form, and everything that added weight was stripped. That included the carpets and most of the dash trim, the latter being replaced by simpler switchgear and a bevy of gauges to ensure the L-series is singing to the right tune.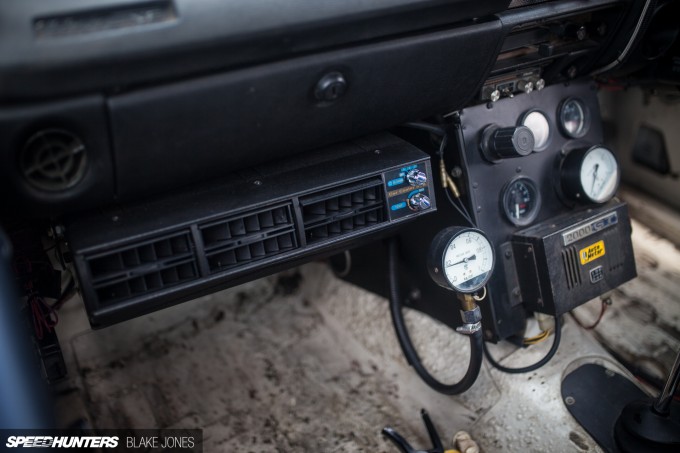 As the typical story goes: guy has race car, guy meets girl, a few years after marriage kids come along and race car gets sold. For Miyazato-san, a wife and kids weren't going to separate him from his beloved Hakosuka. Instead, he looked outside the box to make the Skyline a little more family-friendly – specifically in the form of a rear seat and period air conditioner unit with custom rear-mounted condenser (there's no room under the hood with all that turbo hardware).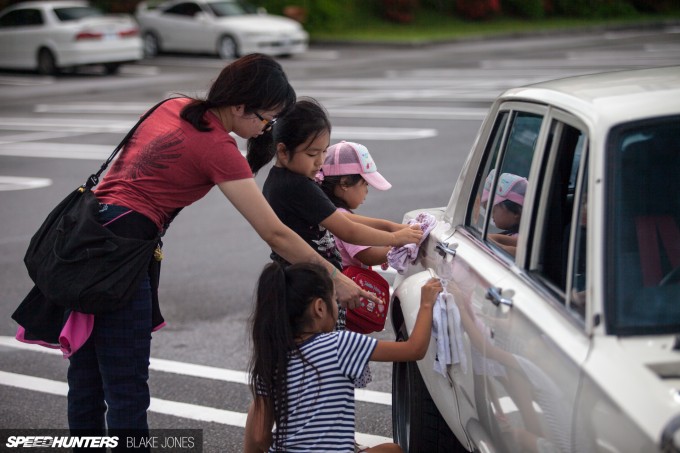 It looks like his plan worked, as it was all hands on deck to give the car a quick wipe-down before our photo shoot (with mum helpfully providing direction). How much more fun would family drives be in this than a run-of-the-mill people-mover!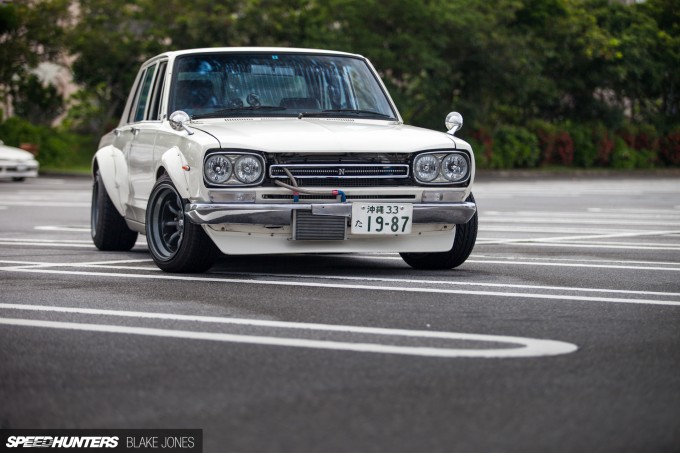 Although the 2-door coupe is undoubtedly the better-looking and more popular sibling, the sedan has a simplicity and modesty to it that I'm a huge fan of. I'm not sure if there's any Hakosuka sedans here in Australia, but I'd love to be the first to import one.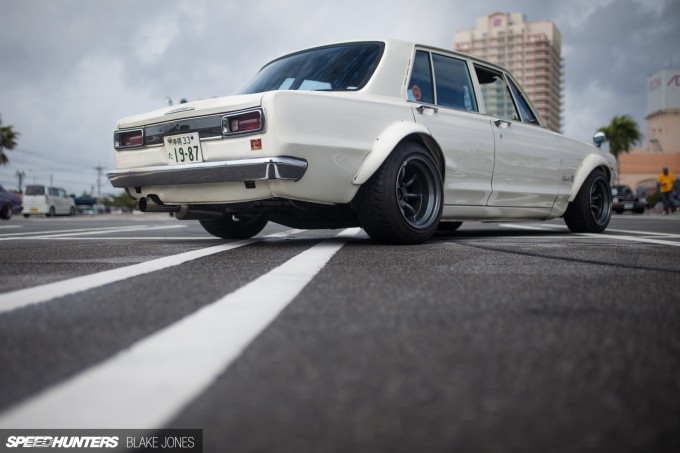 Miyazato-san has persevered with his dream Hakosuka through the '80s, '90s and into the 2000s, through periods when the car wasn't really considered collectable – just old. It's cool to see it come full circle and the C10 Skyline now being admired by collectors and enthusiasts from around the world.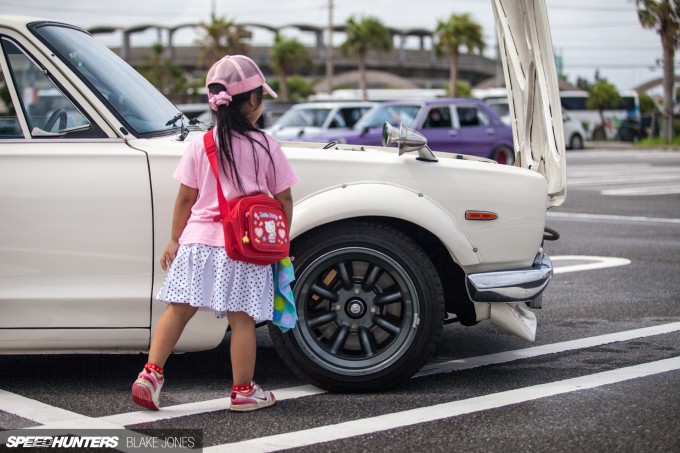 So if you're a vintage car loving mum or dad don't despair – here's proof that a modified classic can be a part of the family and enjoyed by everyone. It's inspiring to see owners like Miyazato-san passing the passion and enthusiasm for these classic cars on to the next generation.
Blake Jones
Instagram: blaketjones
blake@speedhunters.com
Cutting Room Floor