The Higher End
I was exposed to a vast array of automotive culture during my last visit to Malaysia. Variety is definitely what sets Kuala Lumpur apart on so many levels, and when it comes to cars there is one shop tour I've been very keen to share with you guys. We've already seen the meticulously-built Shelby GT500 that Classic Restorations built for Mr. Zen at Aylezo, but that's only one car from his personal collection…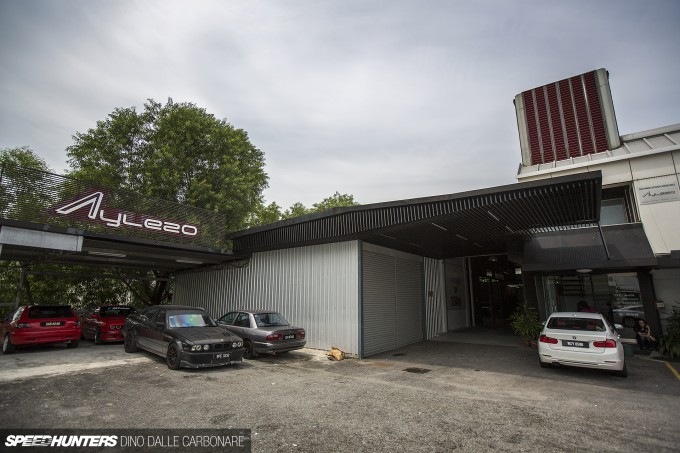 Aylezo itself houses some of the projects that Mr. Zen is currently working on – both for himself as well as for his customers. Outside the premises there's a small covered area where cars can be stored while they await to be serviced, but it isn't until you set foot inside that you actually realise what sort of operation this is.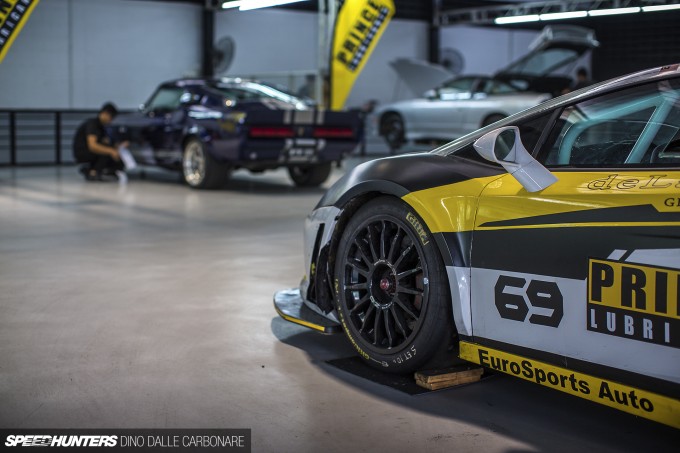 To call Aylezo a 'tuning shop' would misrepresent the sort of jobs that the mechanics here tackle on a day-to-day basis.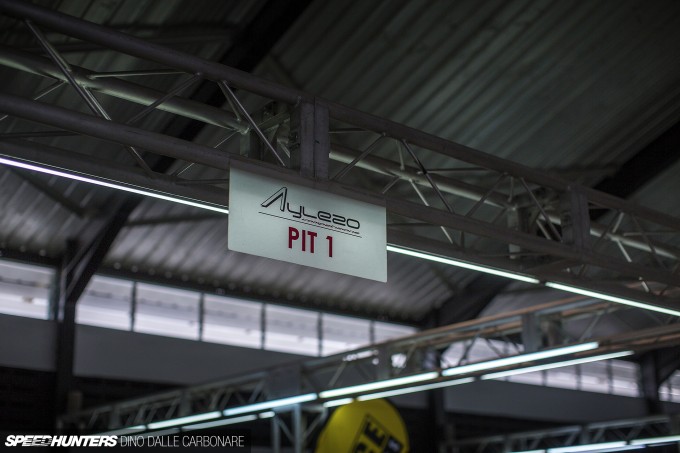 There's a broad mix of projects that are built and maintained at Aylezo – everything from Mr. Zen's race cars, to client race cars, to tuned street cars and pretty much everything in between.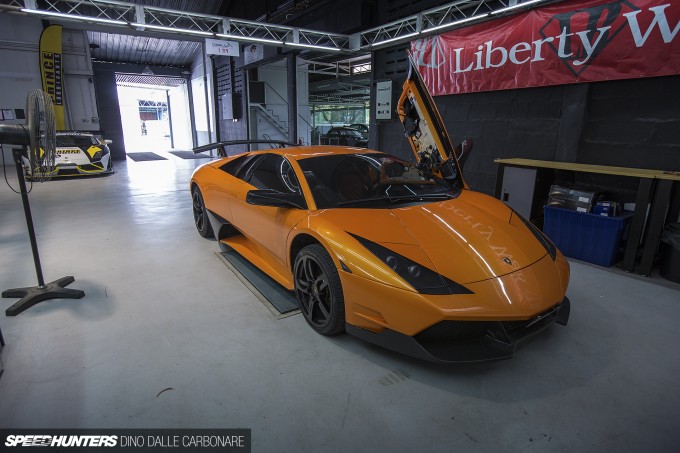 Mr. Zen is currently racing in the Asian Lamborghini Trofeo series which sees him take his Gallardo to lots of cool tracks around the region. In fact, I recently bumped into him at Fuji Speedway of all places. He'll soon be retiring his Gallardo for the new Huracan race car, which is going to be one hell of a step up in performance with a far wider track and a more serious aerodynamic package.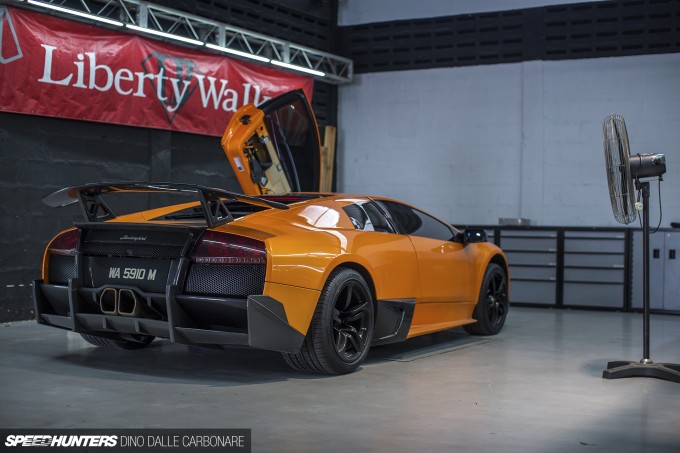 So it's no surprise that Malaysian Lamborghini owners choose Aylezo to look after and customize their cars.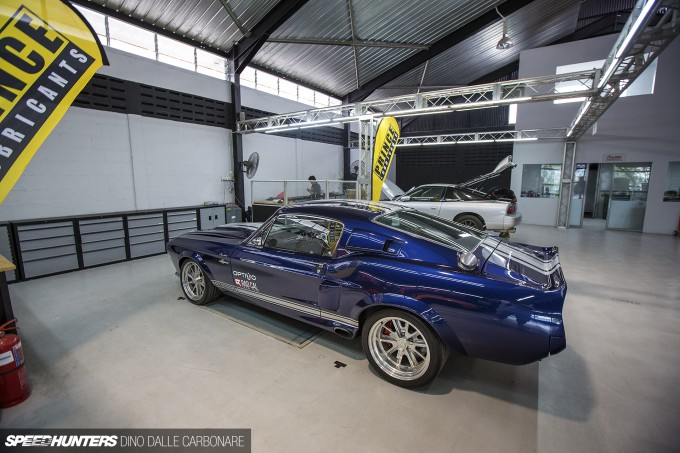 Right before I shot the GT500C.R. I had the mechanics bring it out into the main workshop area so that it could at least be part of the line-up of cars that were present on the day.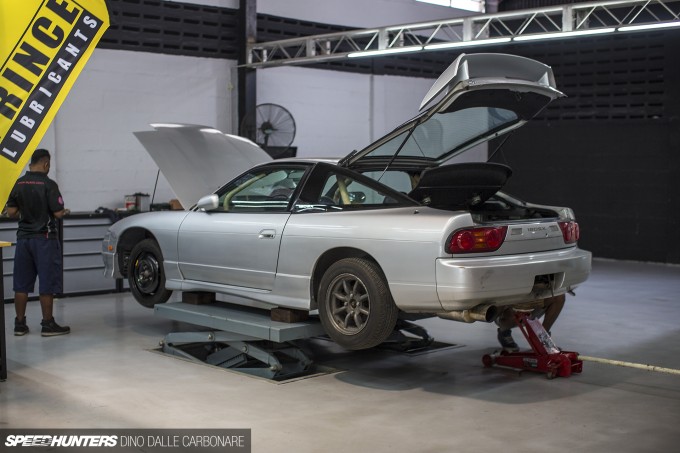 Here's a model that many of you might be surprised to see in a high-end outfit like this. But what may seem like a pretty bog-standard RPS13 in these pictures is going to be a very different machine by the time the mechanics are finished with it.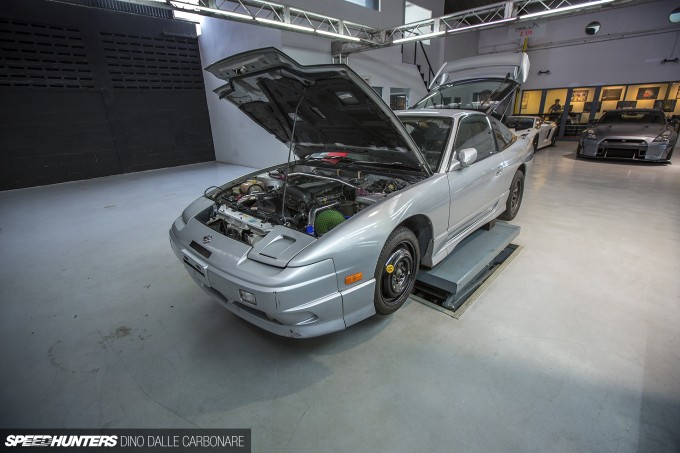 This will be turned into Aylezo's drift car – one that Mr. Zen plans to drive at exhibitions and give passenger rides to kids and drift enthusiasts across Malaysia with. The idea is to help promote drifting and have some fun along the way.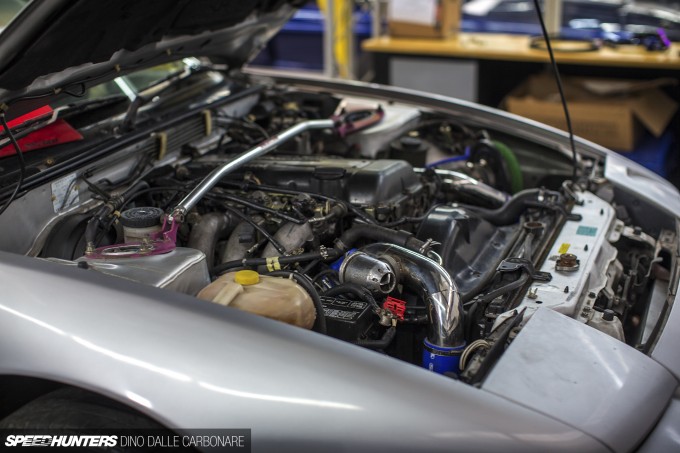 The lightly-tuned SR20DET that the Nissan came with is being replaced with some American muscle, along with a gearbox able to take the abuse. As for the exterior, it'll be treated to a Rocket Bunny aero kit.
Supercars & More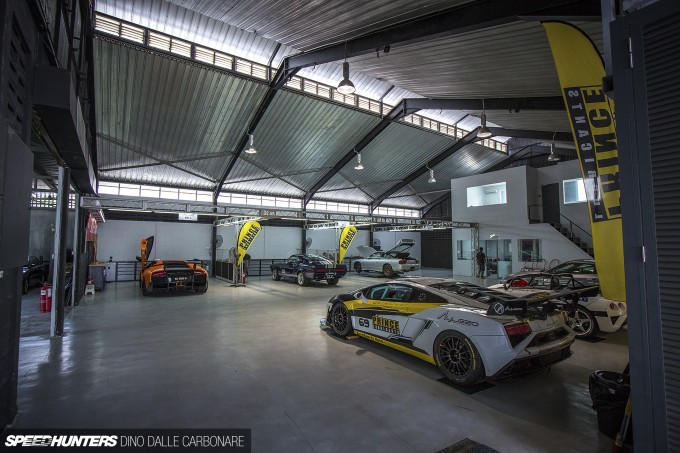 The main workshop area has a true motorsport feel to it. Everything is organised and neatly separated into three main pits, each with their own work benches and tool cabinets.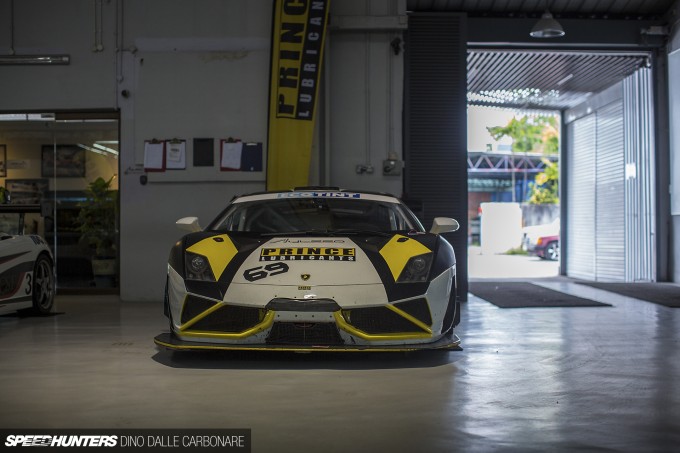 Mr. Zen's Gallardo has served him well over the last championships and it sits in the workshop next to his old Lotus 211 that he used to compete in up until a few years back.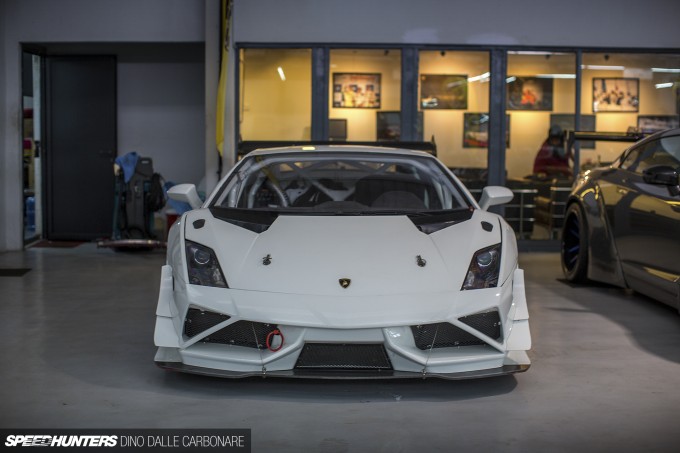 What really got my attention was another Gallardo Cup car sitting in one corner of the garage completely devoid of livery. How cool would it be to stick some plates on this thing and drive it on the street! It reminded me of Kato-san's 458 Challenge that I shot last year – a race car that he has dumped on air suspension, fitted with a wide-body kit and drives on the road.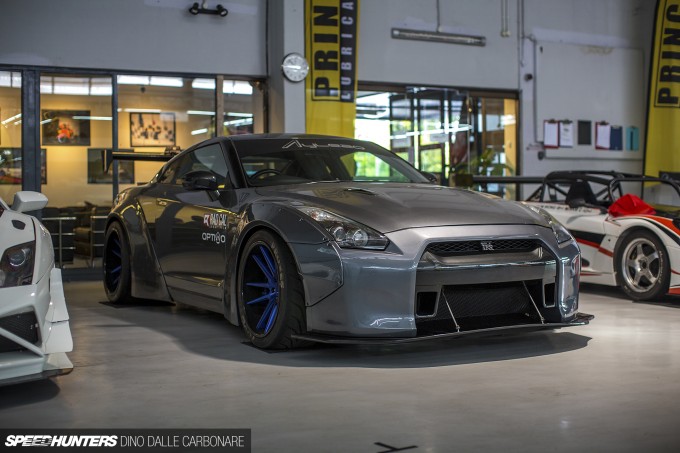 And speaking of Kato-san, Mr. Zen has recently become the Malaysian distributor of Liberty Walk products. To promote the brand, Aylezo has built an R35 GT-R demo car.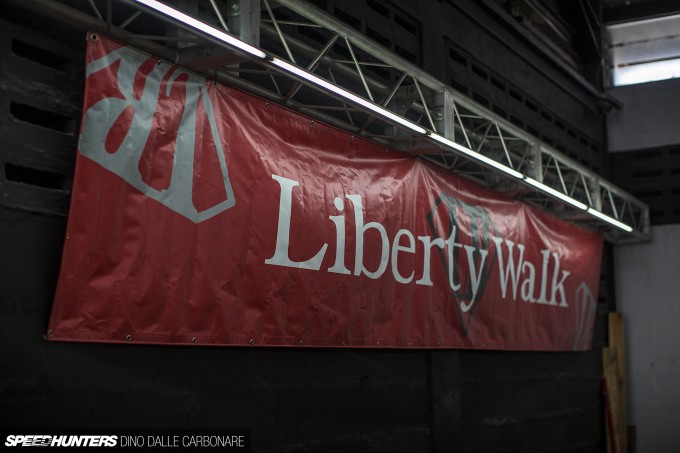 I wonder who the first Malaysian Huracan owner to fit a Liberty Walk aero kit on their car will be?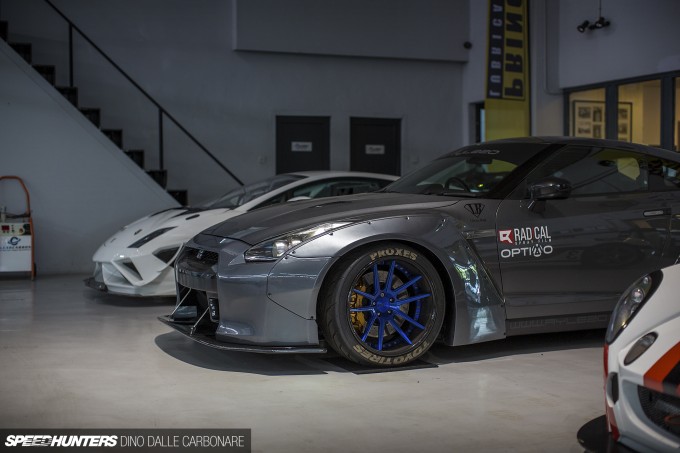 The GT-R sits on a custom painted set of Rotiform wheels and is one of only a handful of LBW-kitted cars in the country.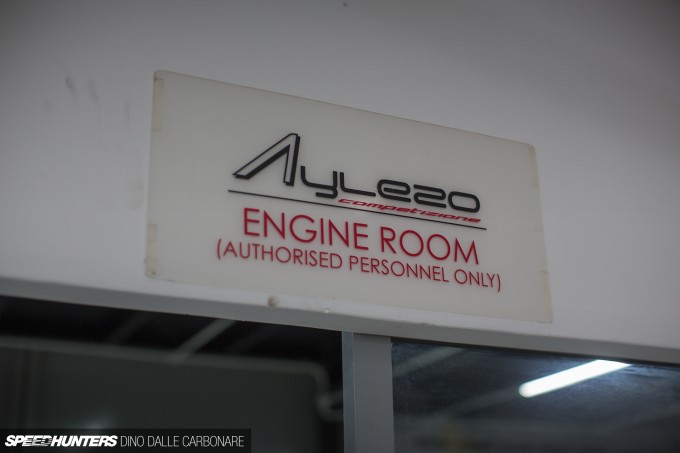 Like any serious race establishment, there's a separate temperature-controlled engine building room.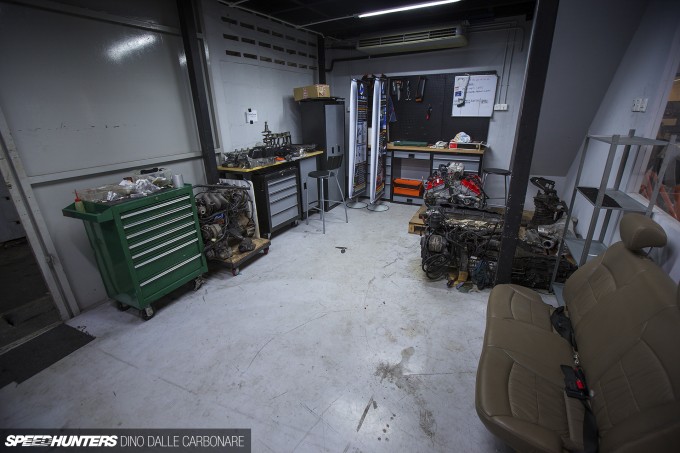 There wasn't much action happening on the day I visited, but I guess this is where the V8 swap for the 180SX will be getting prepped before it's dropped into the car.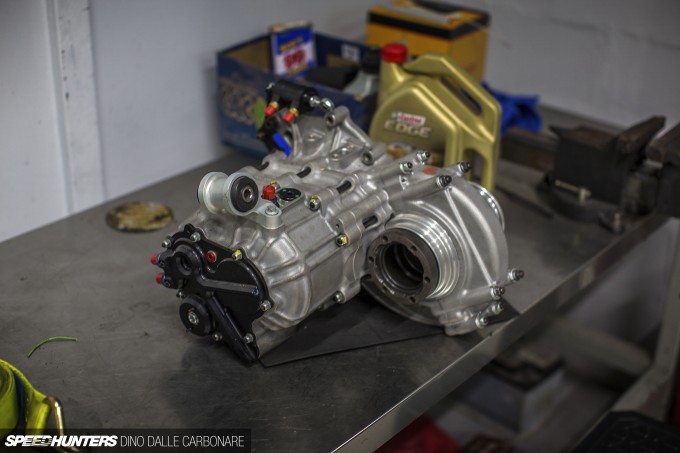 What's that over there on the work bench? Oh, only a prohibitively expensive Xtrac sequential transmission!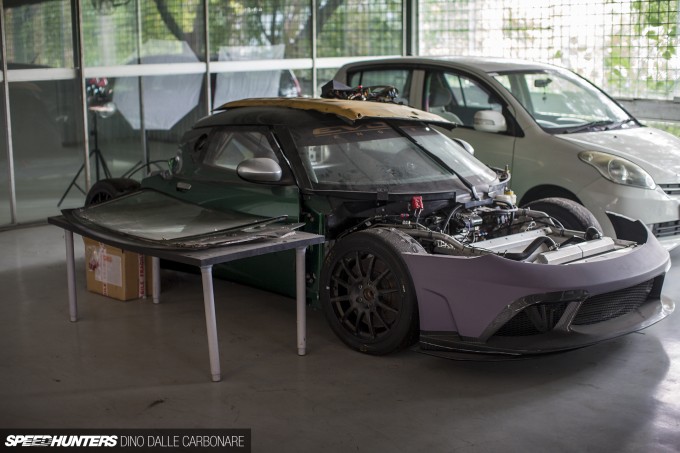 On the adjacent side of the massive workshop is where cars awaiting to go under the knife – much like this Evora on slicks – are kept. The Lotus is about to get fitted with some nice aero parts and probably a few tuning touches.
A Photo Studio?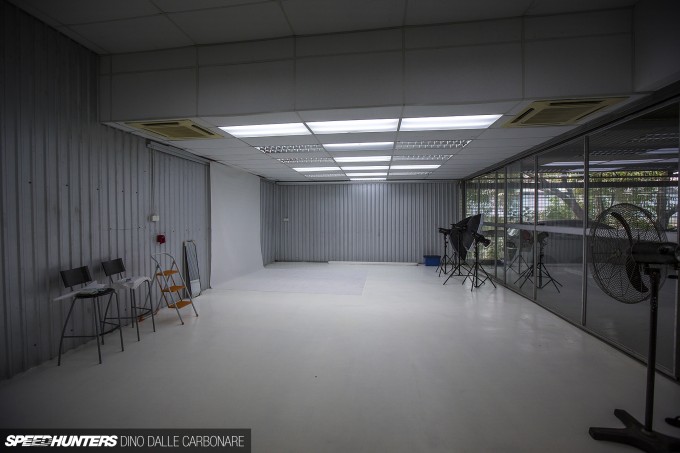 Not wanting to transport his race and demo cars to various location when local media wants to shoot them, Mr. Zen has built a dedicated photography studio in one corner of the workshop.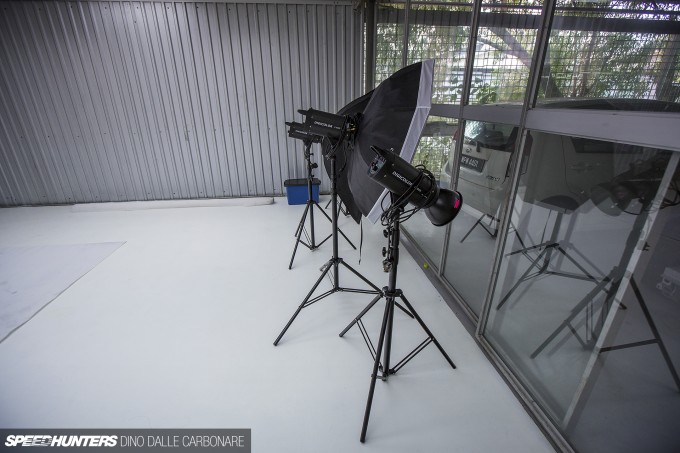 He's fully equipped with three strobes, and the best thing of all is that this area is air conditioned. Malaysia is damn hot all year round, so this is one well thought out addition!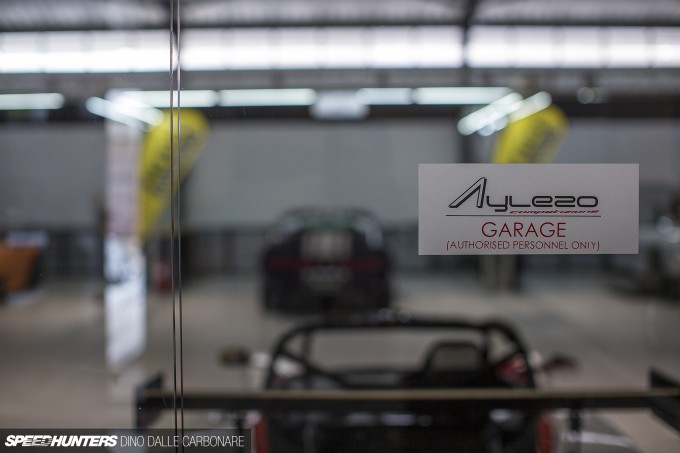 As I made my way around the garage area and photographed the Shelby there was much sweating, so I was really looking forward to wrapping up and moving onto the shop area of Aylezo.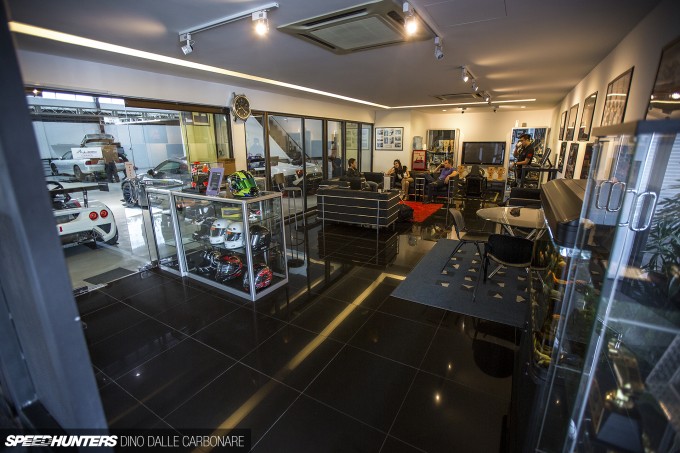 The air conditioning was like a godsend, and it took me a few minutes to regain my breath. Me and tropical climates don't really go well together!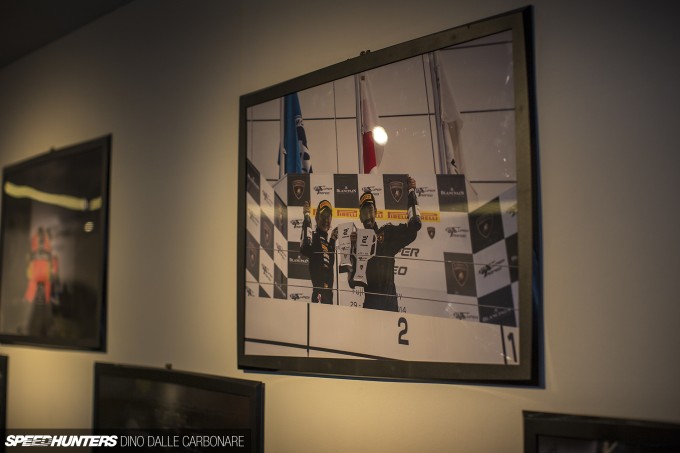 The office is dotted with memorabilia from Mr. Zen's racing career and I immediately spotted the Fuji Speedway podium in one of the pictures. He managed to finish in second position at last year's Lamborghini Trofeo race held there.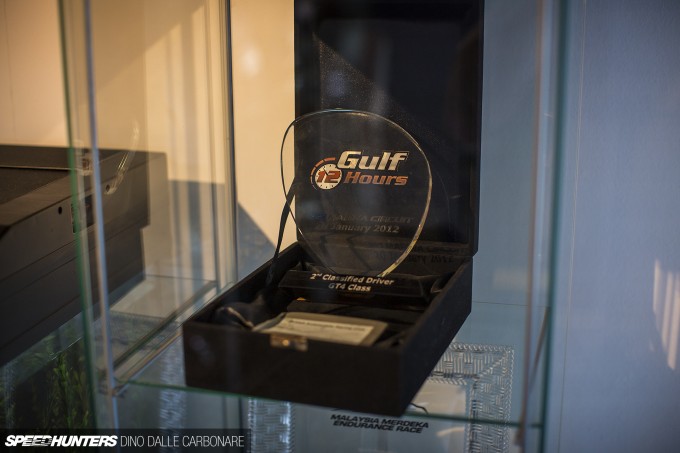 Being in this region means that Mr. Zen gets to compete is some pretty prestigious races, like the Gulf 12 Hours at Yas Marina.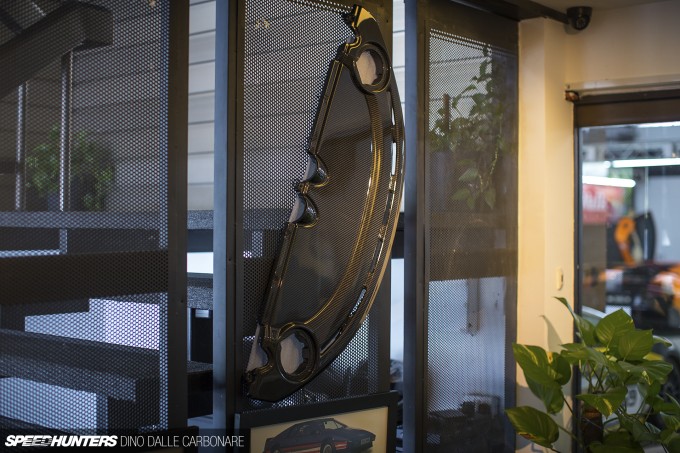 Aylezo imports a selection of products from brands around the world – DMC Luxury from Germany, which specializes in Lamborghinis and Ferraris, being one of them. So if you are in KL and have a supercar you want personalised, you know which shop you should be heading to.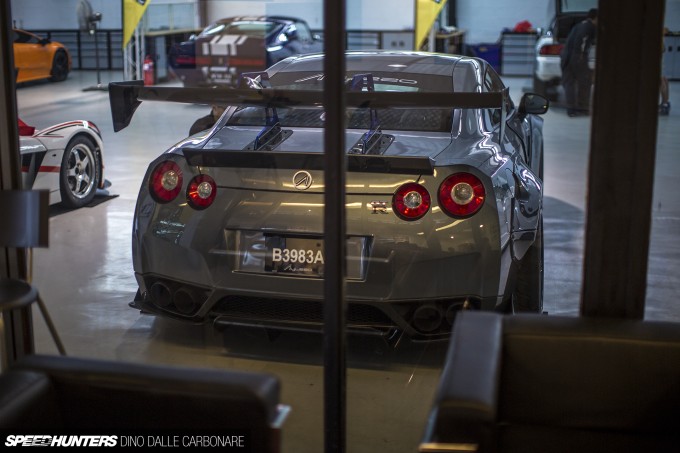 Through the shop's window you have a superb view of the workshop and all the cars currently parked inside. It's a great way to sit and watch your car get treated to some upgrades.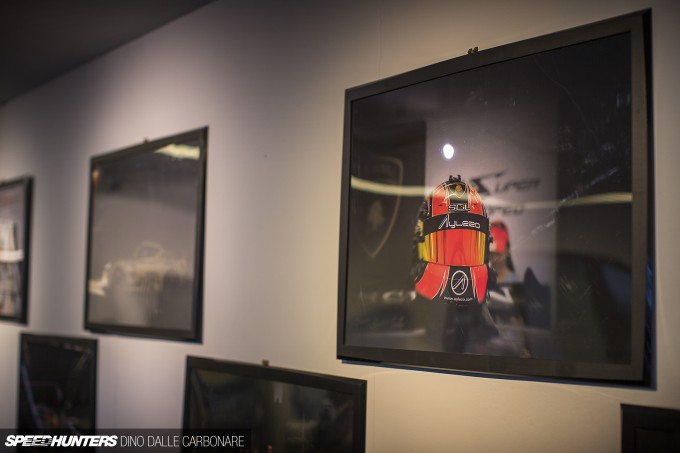 I'll definitely have to make sure I stop by Aylezo again on future visits to KL. I really want to see the Rocket Bunny kitted, V8-swapped 180SX in its completed state, and I'm sure Mr. Zen will have some other gems for me to shoot too!
Dino Dalle Carbonare
Instagram: speedhunters_dino
dino@speedhunters.com