The Perfect Starter Car
What is the best first car for a young, aspiring automobile enthusiast? Whether you are a newly-licensed driver or a car enthusiast parent looking for vehicle for your son or daughter, it's a tough question to answer.
Non-enthusiasts will likely suggest something that's slow and durable, as those types of cars will provide less temptation for shenanigans while standing up to the abuse that an inexperienced driver will bring.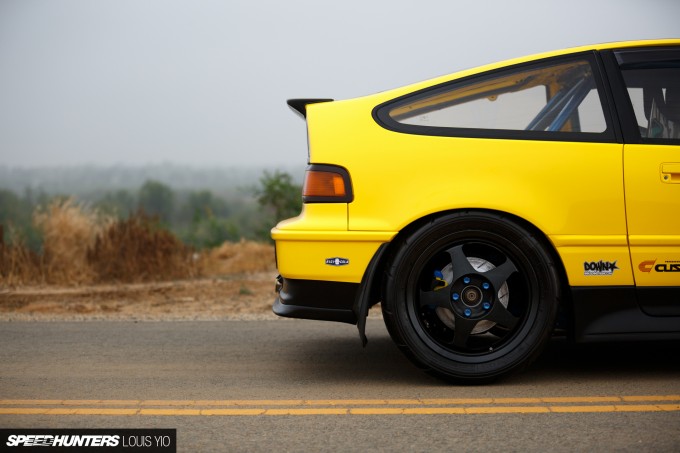 You'll also want a car that's cheap and easy to repair, because in the likely event the car gets into a fender bender, the easier it is to get back on the road the better. Reliability should also be considered as well, as no one likes getting stranded in a strange place.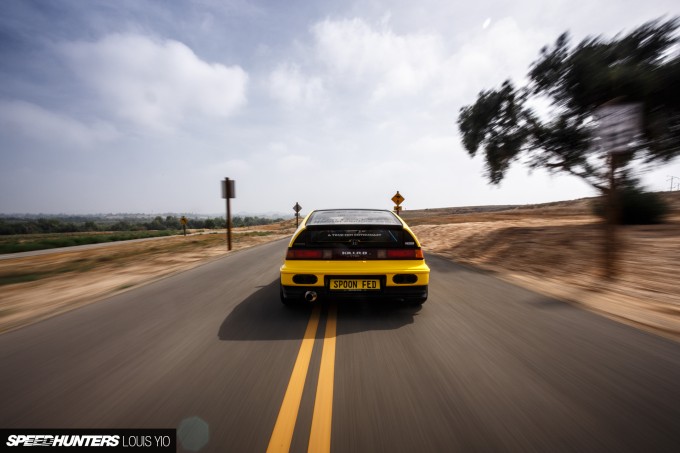 But if you see cars as being more than just transportation, or want to encourage a young enthusiast to embrace the car hobby, the decision becomes even more difficult. Many of the recommended vehicles for young drivers aren't particularly fun or interesting.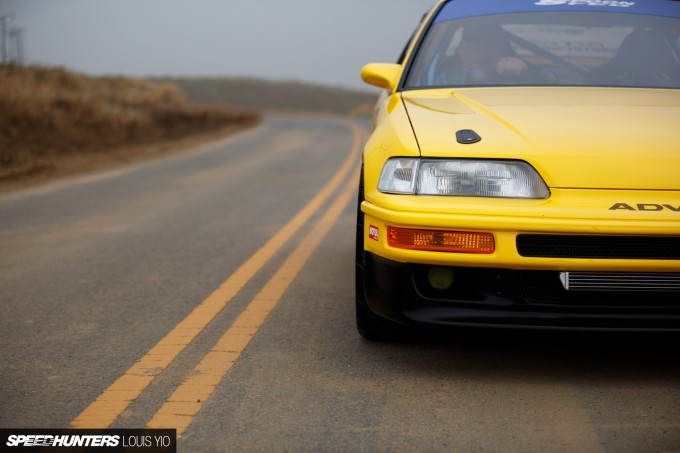 On the other hand, regardless of budget I think we can all agree that handing a new driver the keys to an expensive, powerful sportscar is not a good idea. Not only will it be difficult and dangerous for them to handle the power, it also skips many steps on the automotive pathway that most of us climbed and learned with.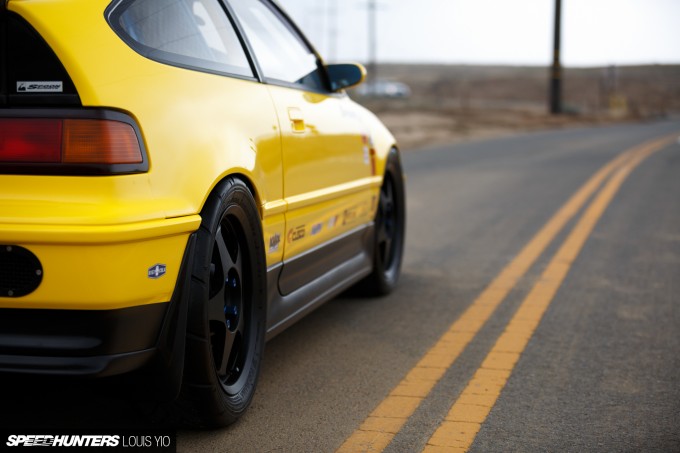 So what's a good enthusiast car for a new driver? The Honda CR-X is a very worthy candidate. They're relatively inexpensive, fuel efficient, reliable, easy to drive and also easy to work on. On top of all that, the CR-X is quite fun to drive – even in stock form.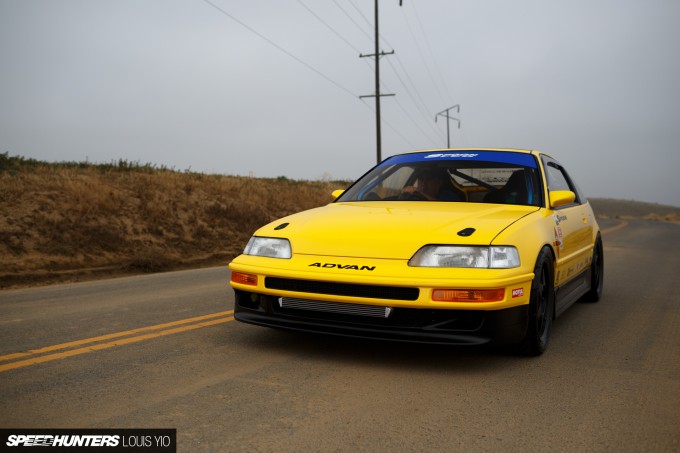 It's also a great car for learning and growing with. If so inclined, a CR-X owner can fit a wealth of upgrades to take the Honda far beyond its economy car roots – everything from aftermarket suspension and body parts to complete engine swaps. An entire generation of auto enthusiasts grew up cutting their teeth on cars like the CR-X, and Southern California's Jesse Temores is one of them.
Spoon Mania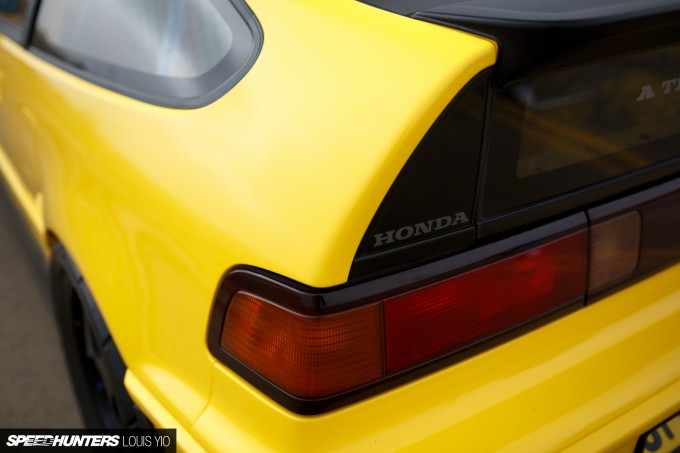 In high school, the CR-X was one of the first cars Jesse got his hands on, and he fell in love. But rather than moving on to more exotic machinery like many former Honda owners have, he's stuck with the little Civic derivative.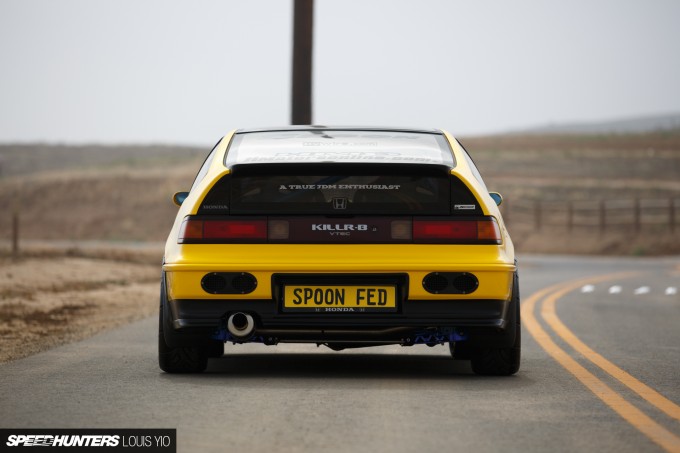 The car you see here is one that represents a lifetime of love for the CR-X – a love that's now being passed down to younger generations of the Temores family.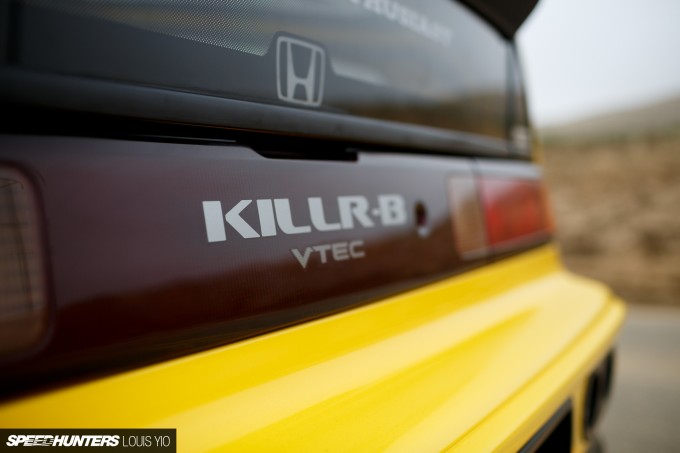 This yellow machine is known as KILLR-B thanks to its distinct body color and the engine that powers it. It's also one the nicest and most well-rounded CR-X builds on the streets of SoCal.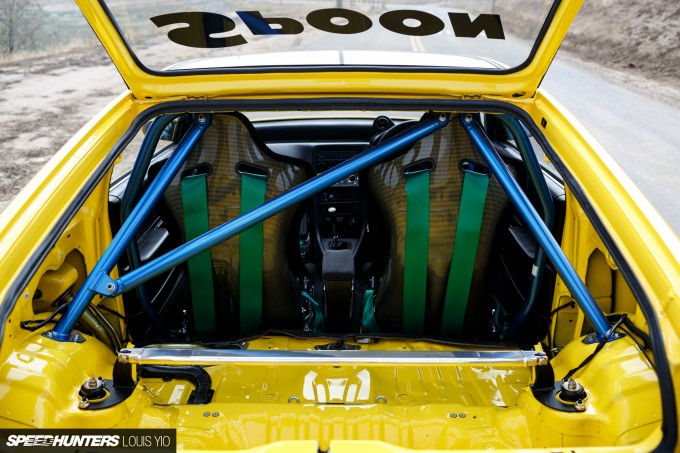 Over the years, Jesse has transformed the CR-X from a stock commuter into a tasteful and functional street build that's every bit as home on the track as it is on LA freeways, and his kids have been watching and learning the whole time.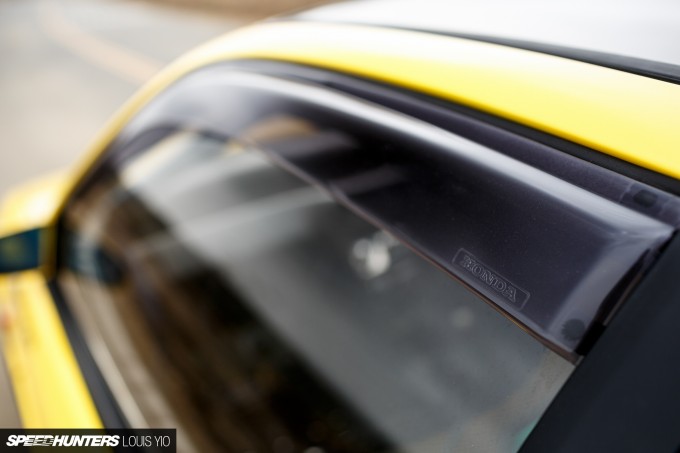 For starters, the car has been restored in many areas – a trend we've been seeing a lot more on '80s and '90s Hondas as they age. The side mouldings, weather-strips and headlights were among the parts replaced with brand new OEM components.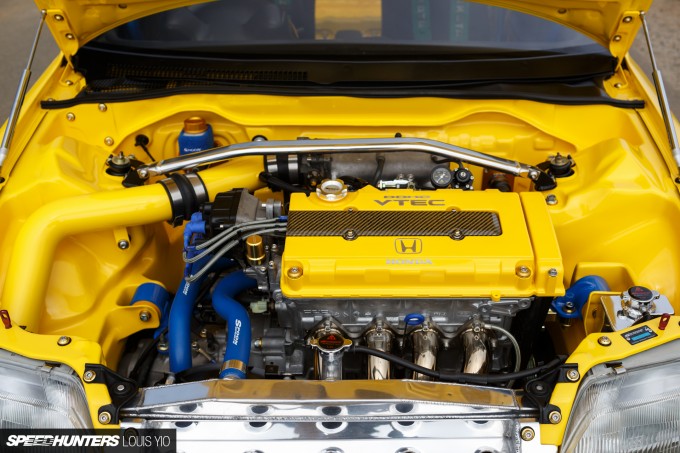 Under the hood sits a naturally aspirated B18C5 Type R engine, which is a swap route CR-X owners have been taking for years. Only Jesse's setup is a bit more exotic than your typical CR-X re-power… Not only was the drivetrain sourced directly from Spoon Sports in Japan, but the swap was also done to pass inspection at California's strict smog stations.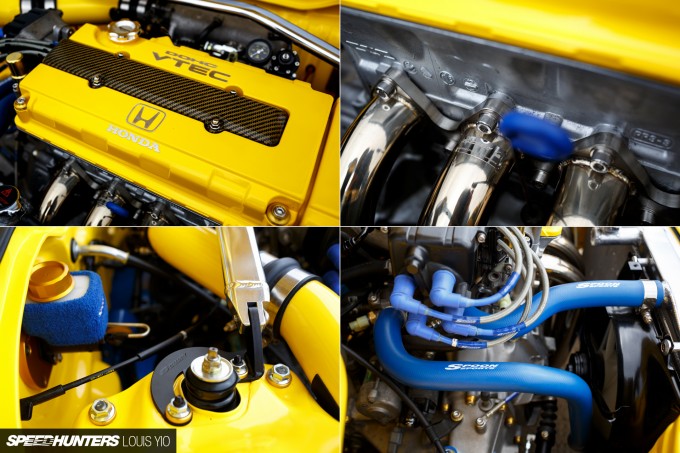 Along with that, the engine bay has also seen a complete wire tuck and detailing to follow a look that's become so common on Southern California's top Honda builds.
Something To Grow With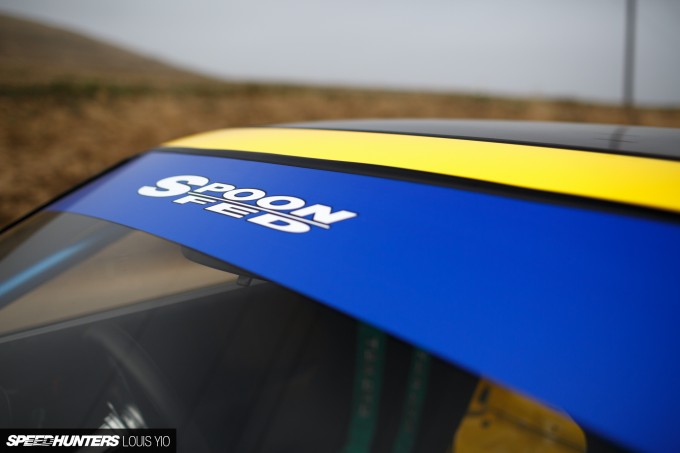 As you've probably gathered by now, Jesse went for a heavy Spoon theme for the car. Not only was the engine handled by Spoon, but the radiator, oil cooler, brakes and tower bars are also among the parts sourced from the legendary Japanese Honda specialist.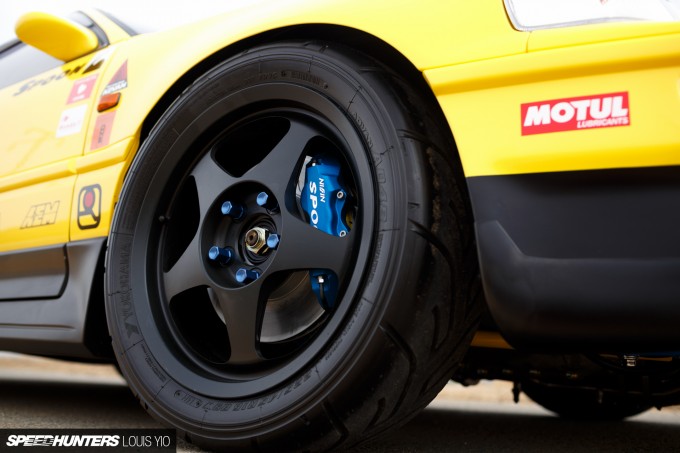 The flat black-colored 16-inch SW388 wheels are also immediately recognizable as Spoon parts, and they're mounted on a full Type R 5-lug hub conversion. The tires are grippy Yokohama Advan A048s.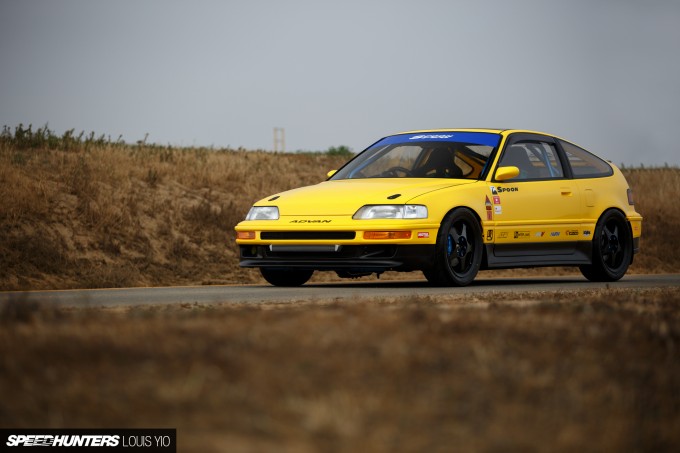 As for the exterior of the CR-X, Jesse has gone with a simple JDM-inspired look. There's a European market rear bumper, Xenon lips front and rear for a period look, and the lower section of the body has been coated in flat black for some additional contrast.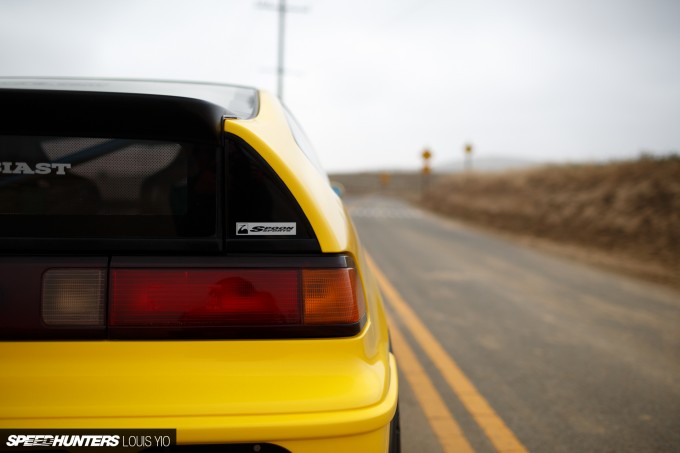 Further adding to the JDM touch is a full glass moon roof with bronzed JDM glass all around to truly excite the legit Honda geeks out there.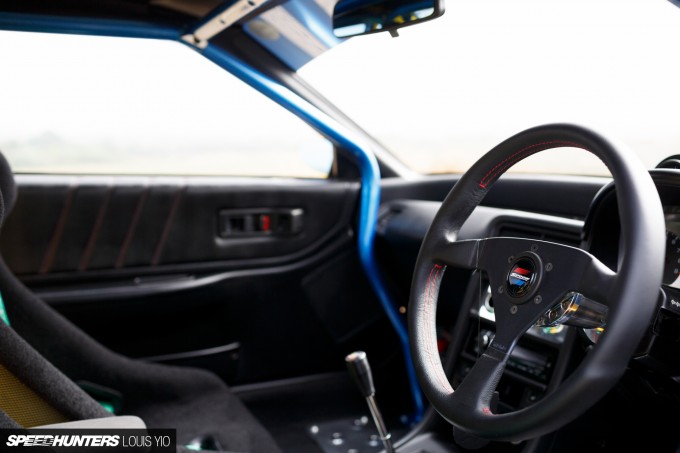 As you can tell by now, there is no area of the car Jesse hasn't addressed, and the interior is no exception. The floor pan has been customized, there's a Cusco roll bar and the seats are Spoon buckets mounted on custom rails. Oh yeah, and the whole thing has been converted to right-hand drive with certification from the California Highway Patrol.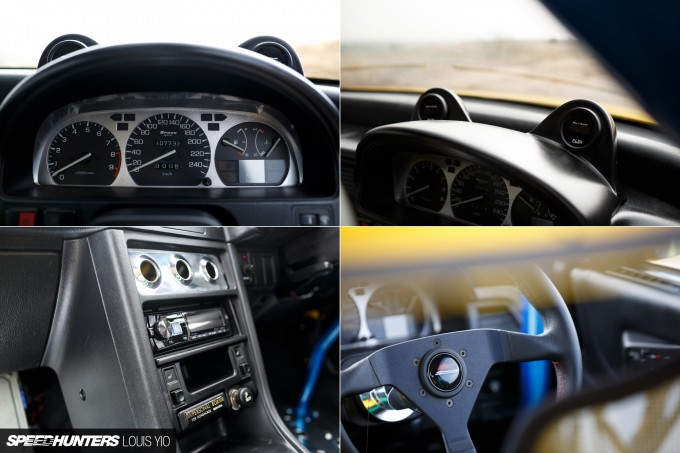 Other Spoon touches include the steering wheel and shift knob, while many of the interior panels themselves have been replaced by European market parts.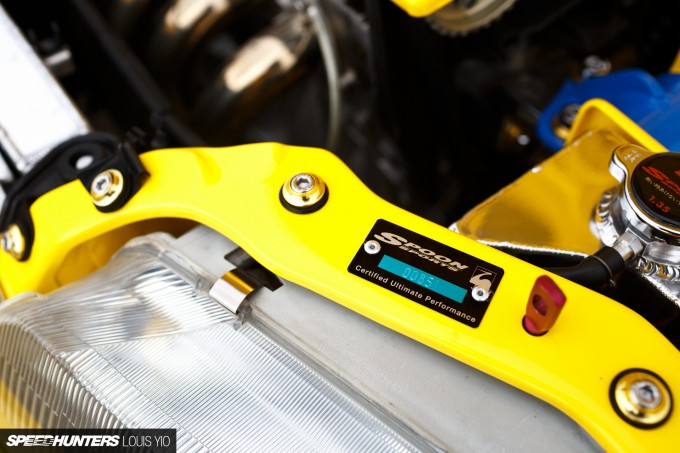 It all adds up to one of the most complete CR-X builds on American shores. The Spoon theme is so well executed that Spoon Sports itself certified the car at the recent Eibach Honda meet.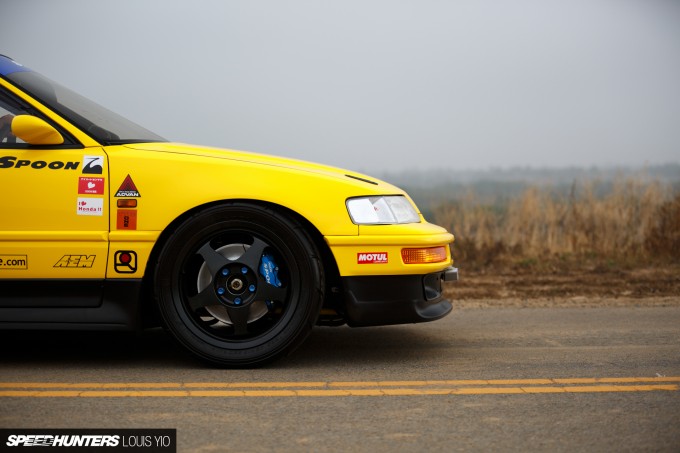 Aside from the welding and the actual paint job, Jesse did all the work on the Honda himself, and he's learned a ton over the course of the build.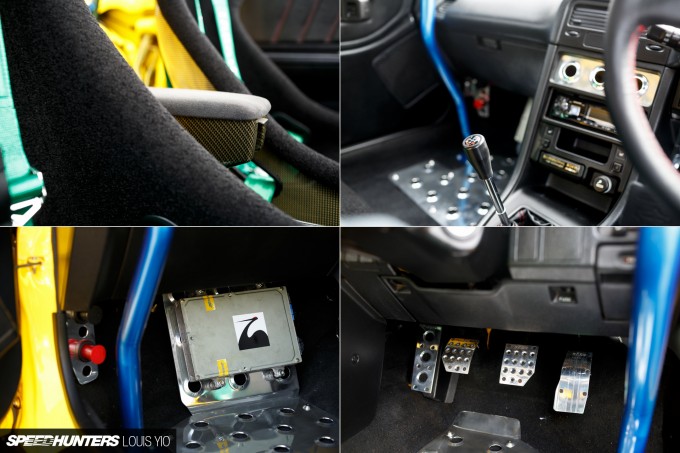 Perhaps best of all, Jesse didn't do all this for himself. He actually plans to give the KILLR-B CR-X to his middle son, who is 19. He's already built a Mugen-themed CR-X for his oldest son, and plans to build a J's Racing CR-X for his youngest son who is 13 right now.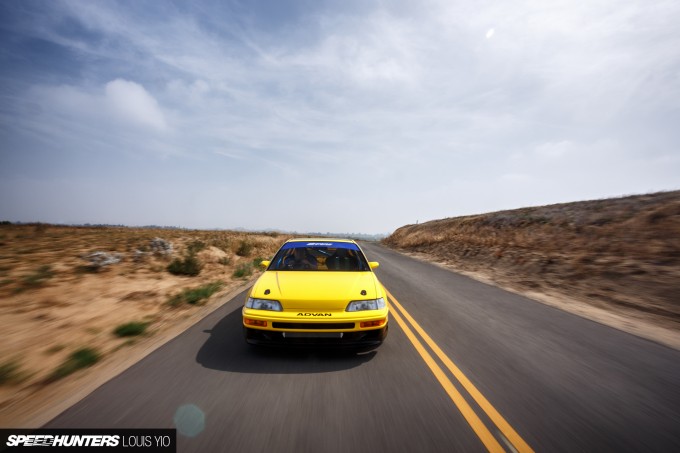 Only after that has happened is when Jesse says he'll finally build a CR-X for himself. At the moment he's imaging a full sleeper build in silver with a K20A swap under the hood. We have no doubt it will be incredibly well done.
For the Temores boys it's truly, as they say, a family affair.
Mike Garrett
Instagram: japanifornia_media
mike@speedhunters.com
Photos by Louis Yio
Cutting Room Floor