Over the last few years we've seen classic Japanese cars start moving from cult favorites to rising stars in the global collector car scene. Nowhere is this more apparent than at Monterey Car Week, which has recently seen a significant rise in vintage Japanese action.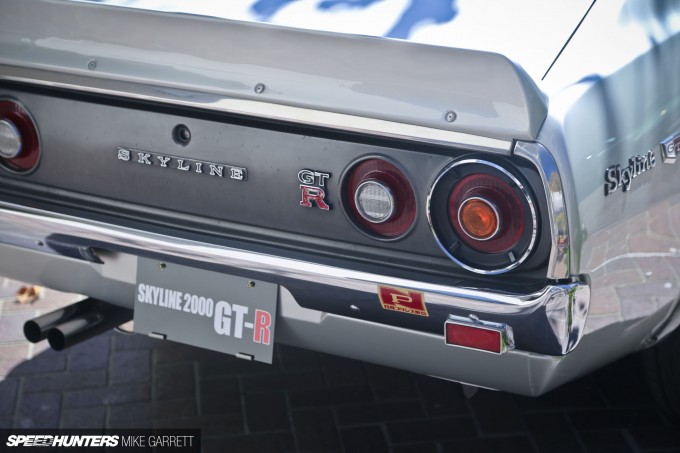 Toyota 2000GTs have started selling for over a million bucks each, classic Land Cruisers have been appreciating at an equally rapid rate. And last year saw the addition of a Hakosuka Skyline to the Rolex Historics, along with a genuine KPGC10 GT-R which was sold publicly at RM's prestigious Monterey auction for $242,000.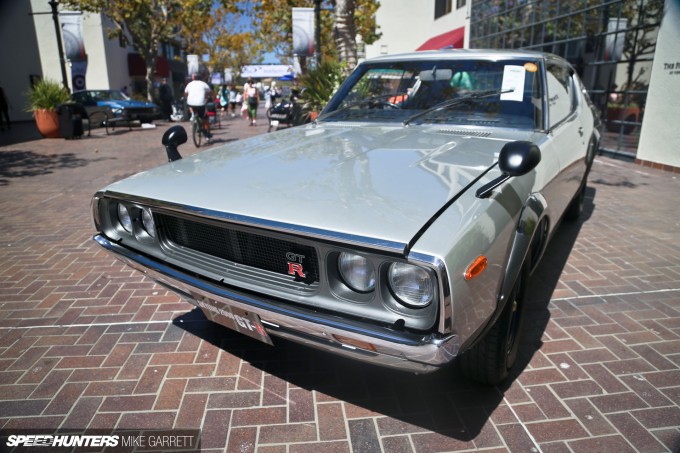 This year another classic Skyline would be auctioned off at RM Monterey – a KPGC110 Kenmeri GT-R from 1973. Prior to the car's auction time on Saturday night, I went in for a closer look at this rare JDM performance car.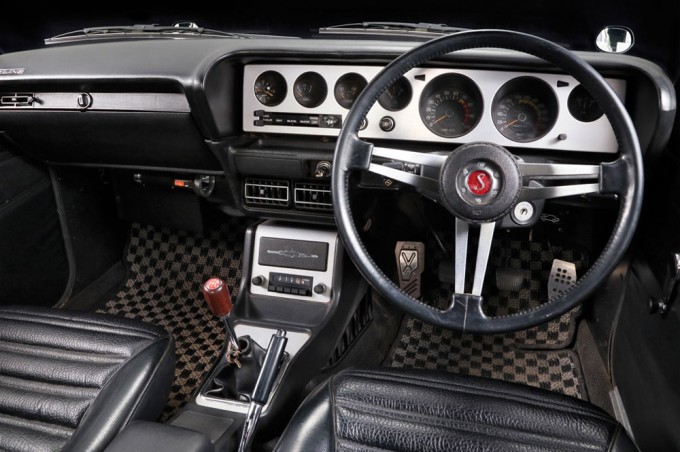 Rather than being a fully restored specimen, this GT-R sits in original, well-maintained condition. During its time in Japan it went through a couple of overhauls by well respected GT-R specialists, and in total has just 23,000 kilometers on its odometer.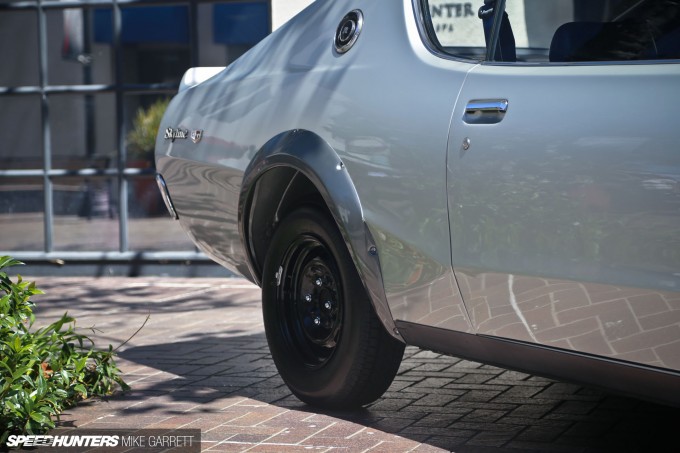 As you'd expect from a time capsule like this, the Kenmeri has remained as close to showroom spec as possible. Rather than the wide wheels you expect to see on a modified Skyline, this GT-R still wears its factory-fitted steel wheels with narrow tires.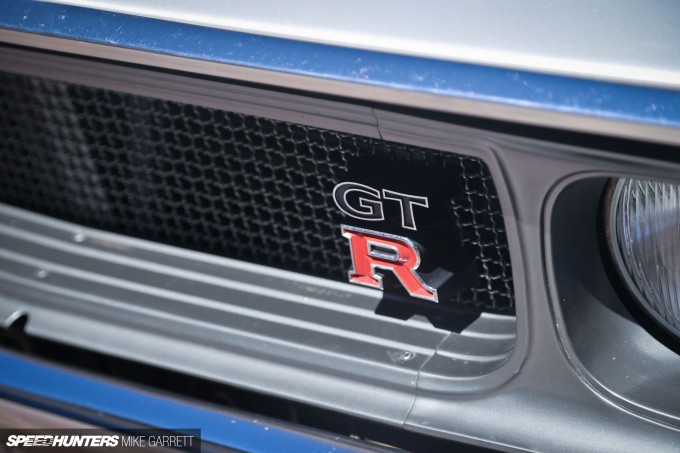 While it wasn't in perfect condition, the Skyline was a great example of a rare and iconic Japanese machine that has also become quite well known overseas. It would be interesting to see what the car would end up selling for as it went to auction among a group of multi-million dollar Ferraris and other exotics that RM had on offer this year.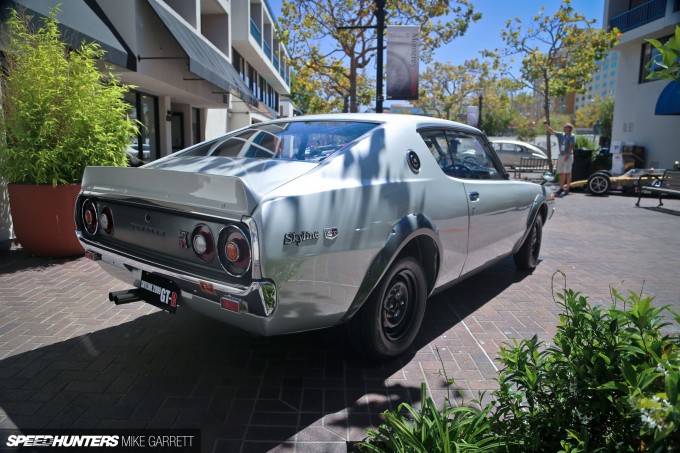 When the hammer finally dropped on Saturday evening, the Kenmeri sold for a total of $176,000. That's not as much as the Hakosuka which sold last year, but an impressive sum nonetheless.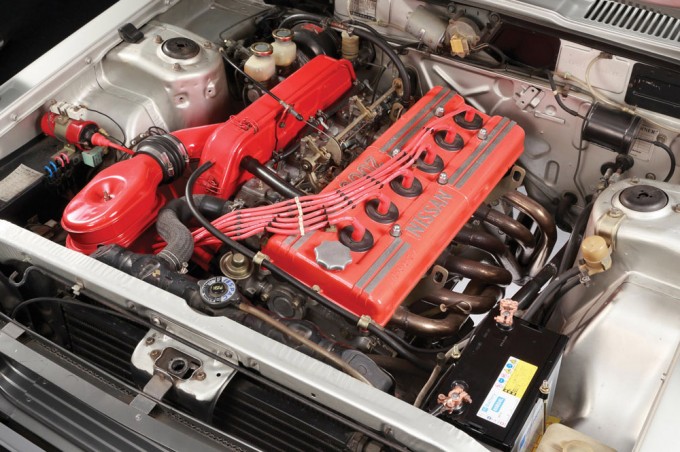 While that number might sound high if you picture the car as a glorified Datsun from the 1970s, it also sounds like a reasonable sum given the GT-R's legendary reputation and the fact that only 197 examples of the KPGC110 were built – with even fewer remaining today. And when compared to the cars selling for several million dollars, it actually felt like bargain.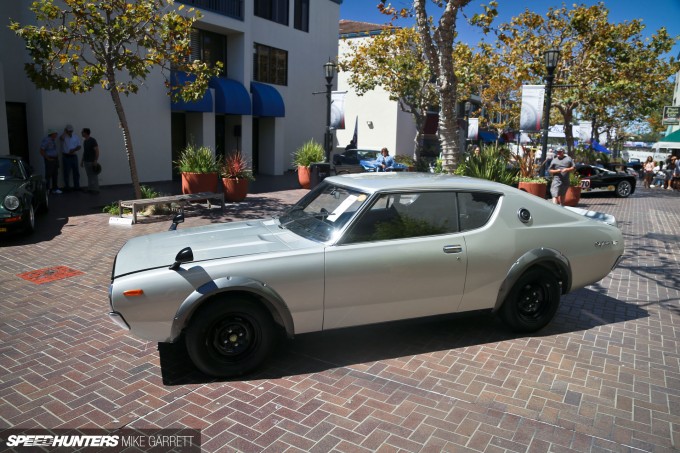 Regardless of what you think about old Skylines hitting the big time, it's pretty clear that we'll only be seeing more vintage Japanese machinery taking center stage in Monterey in the coming years. What will be the next historic JDM vehicle to cross the block?
Mike Garrett
Instagram: japanifornia_media
mike@speedhunters.com
Additional photos courtesy of RM Auctions