Geek Mode
If you're at all familiar with the world of plastic models and radio controlled cars there's no doubt you'll know Tamiya. For decades now the Japanese company has been producing some of the best model kits and RC vehicles in the world, and there are few out there who won't recognize the brand's famous double star logo.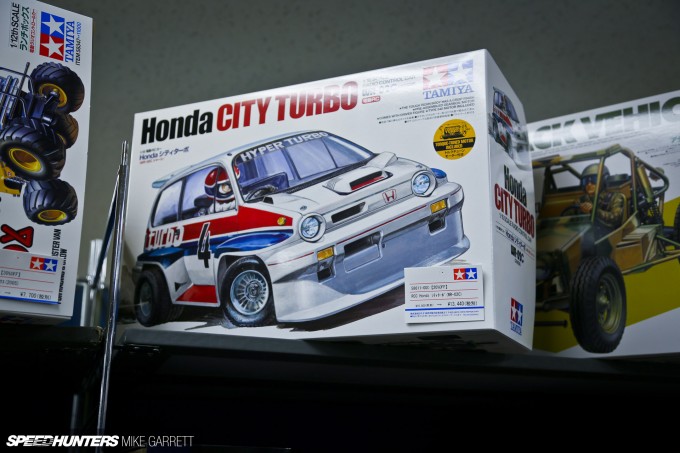 I've featured Tamiya's contributions to the hobby a few times before on Speedhunters, including the story from a couple of years ago when I visited one of the company's factory stores in Tokyo. But what I'm about to show you is even better than that.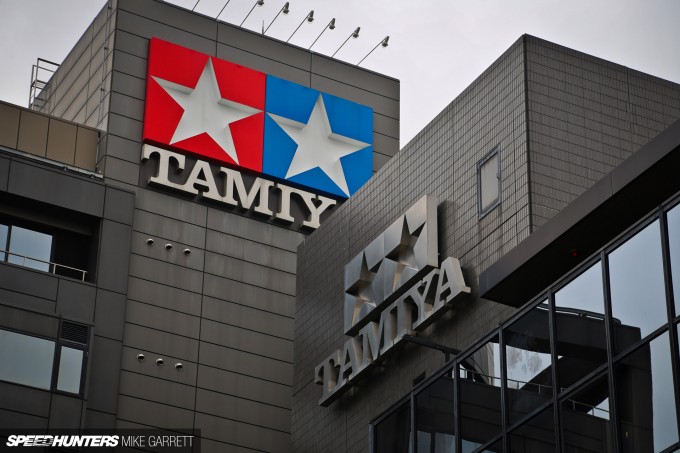 A couple of months ago I had the chance to visit Tamiya's global headquarters and factory in Shizuoka during the company's annual open house, which coincides with the big Shizuoka Hobby Show weekend.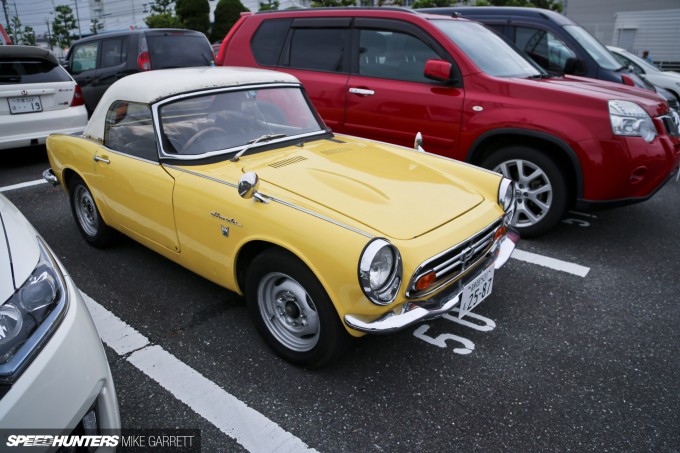 With thousands of hobbyists congregating in Shizuoka from all over the Japan and the world, it's the perfect opportunity for Tamiya to open the doors of its large facility to its legions of fans and customers. But before I even got through the front door I spotted a number of interesting cars in the company's parking lot – including this Honda S800.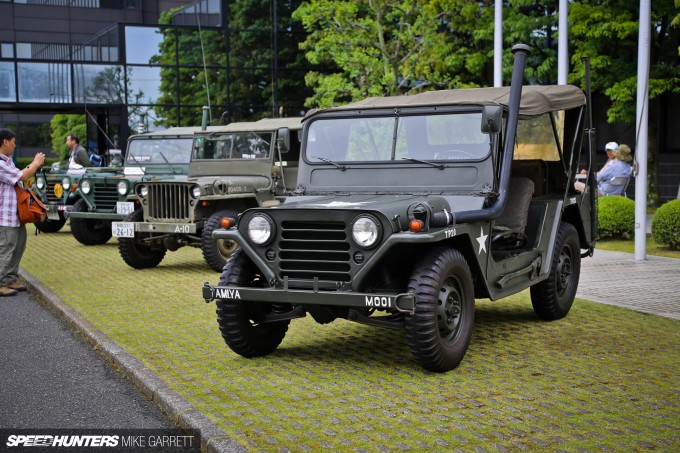 And the area in front of the building itself featured a line-up of military vehicles which visitors could climb inside for unique photo opportunities. After all, Tamiya's military models are just as popular as its RC vehicles and scale cars.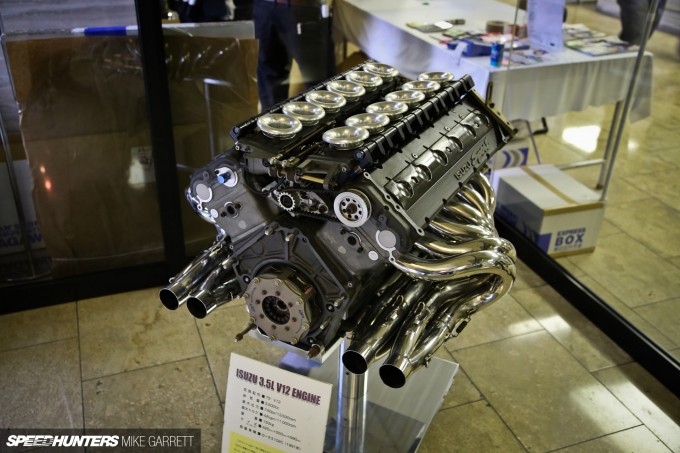 While you'd expect to see a lot of cool scale stuff inside the Tamiya HQ, the company also maintains an impressive collection of life-size motoring artifacts. Greeting visitors when they come in the front door is this rare Isuzu 3.5-liter V12 race motor from the early 1990s. It was used in the Lotus 102C Formula 1 car, but never saw actual race action.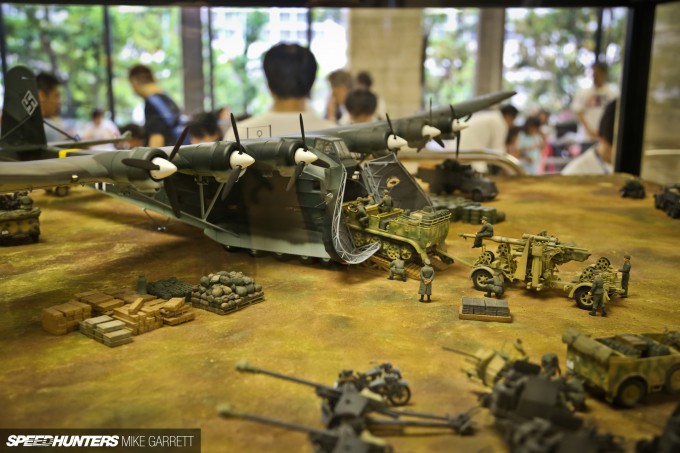 The lobby of the building is filled with glass cases displaying all manner of RC vehicles, scale cars and military dioramas. But the miniature stuff isn't the first thing visitors notice once they step inside…
1:1 Scale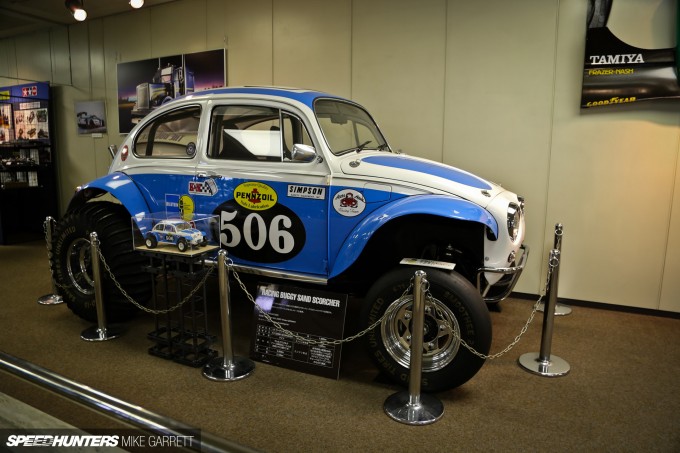 Instead, their eyes will likely be drawn to one of the many full-scale vehicles parked inside the lobby – one of which is the famous Sand Scorcher Volkswagen off-road racer.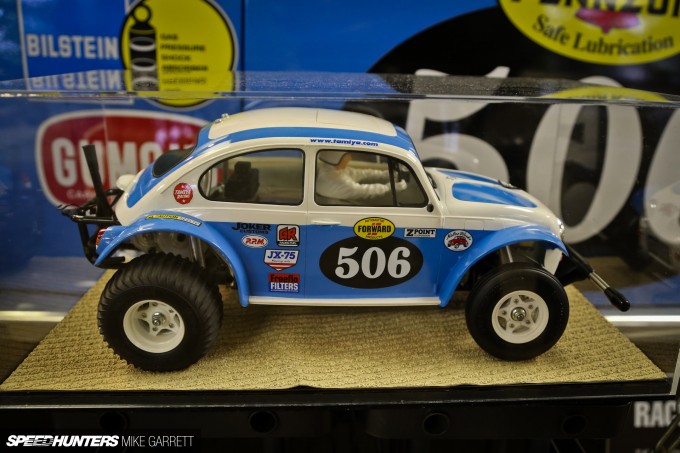 Originally released in 1979, the 1:10 scale Sand Scorcher is considered one of the brand's most iconic and beloved RC kits, with enough importance to commission both a re-release and a life-size replica back in 2010.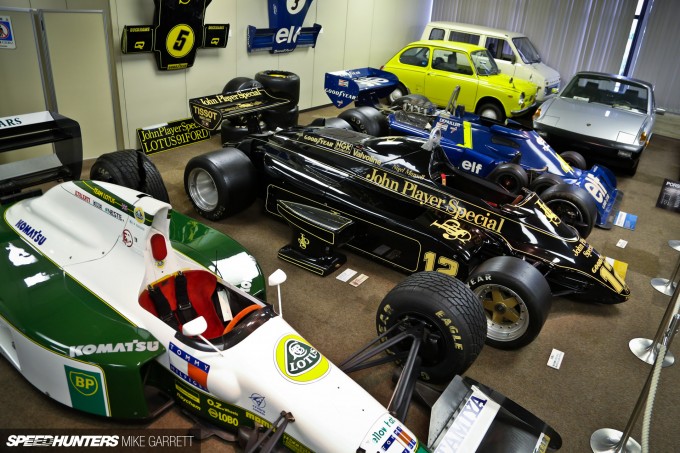 And that's just scratching the surface when it comes to the cool stuff displayed in this area of the building. Tamiya's collection also includes a trio of historic Formula 1 cars, all of which have been reproduced in scale form over the years.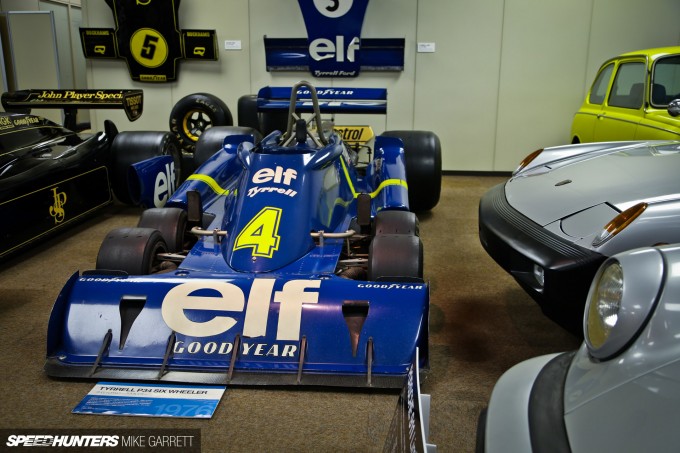 Among the group of classic F1 cars is a 1976 Tyrrell P34 six-wheeler in its iconic blue Elf livery. Of all Tamiya's Formula 1 model kits, the one of this car must be a best seller.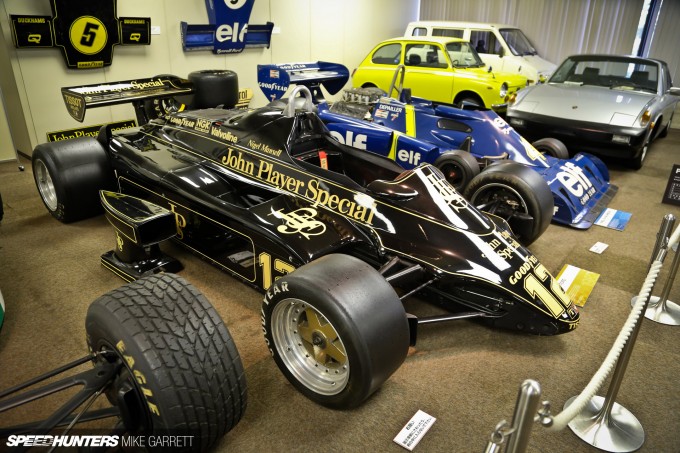 Sitting directly beside the Tyrrell was one of Nigel Mansell's Lotus 91s in equally-classic black and gold John Player Special colors. Not bad for a lobby decoration.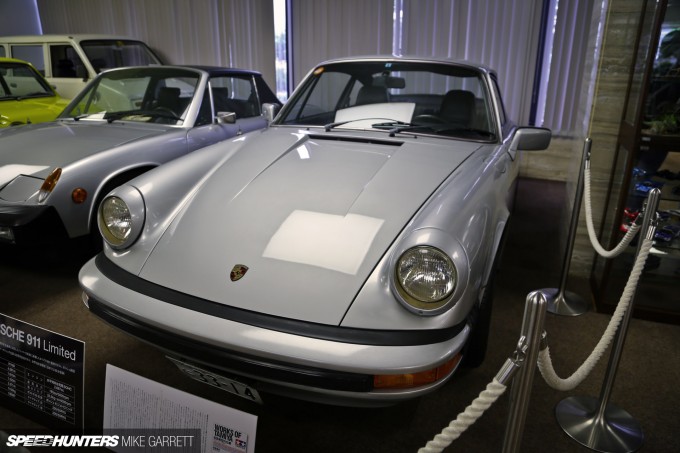 Along with the historic racing machines, Tamiya's collection also includes several vintage street cars, including a Subaru R-2, a Honda Life Step Van, Porsche 914 and a Porsche 911.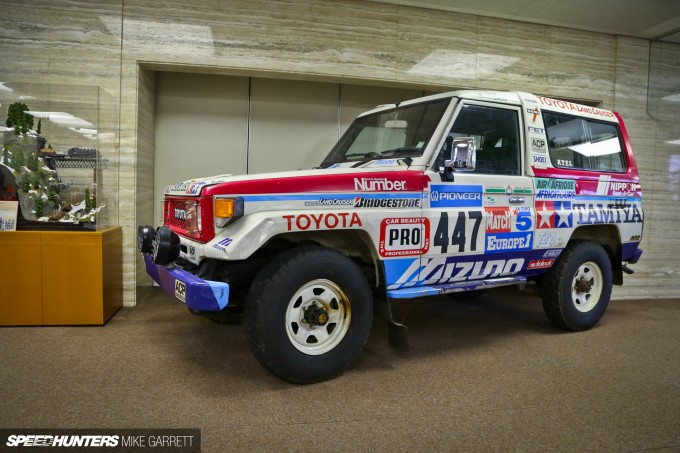 Also on hand is a Toyota Land Cruiser which Tamiya sponsored during the 1990 Paris-Dakar Rally. Needless to say, the company also produced a 1:32 scale RC 4WD replica of this exact vehicle.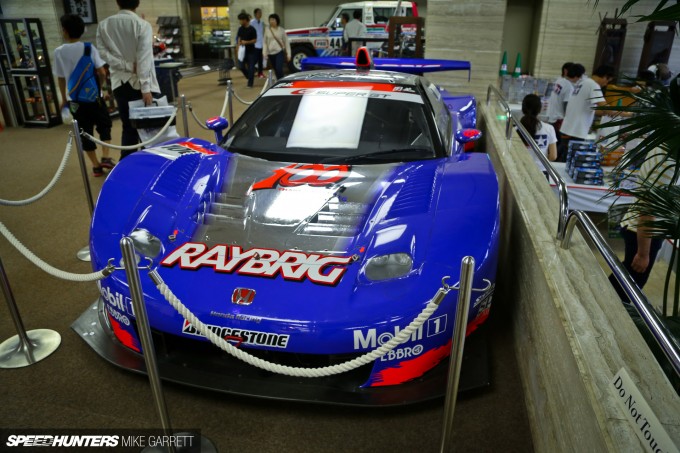 And if that wasn't enough, there's also a Raybrig NSX GT500 car on display – one many Super GT and JGTC race cars that Tamiya has paid tribute to over the years.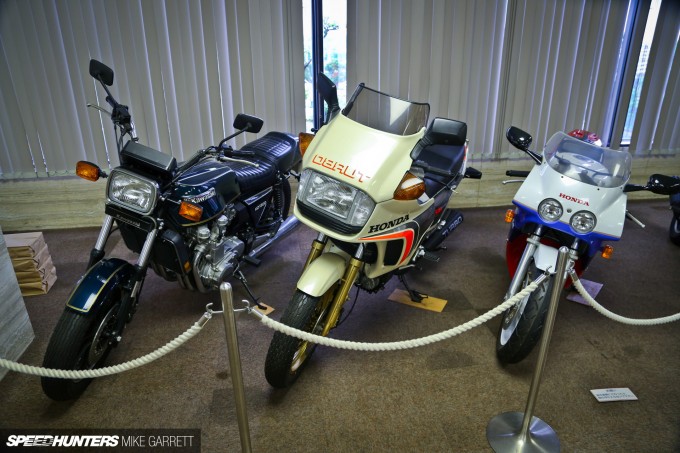 Scale motorcycles models are another important part of Tamiya's product line, so it wasn't surprising to see a number of rare and classic bikes on display inside the lobby as well. Even if you aren't a modeler or an RC racer, this stuff alone makes the Tamiya HQ well worth a visit.
The Joy Of Hobbies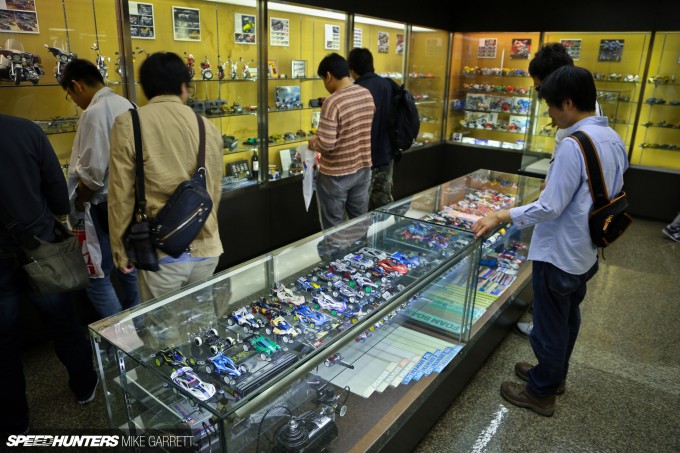 During the open house weekend, the public is allowed to tour the place at their will. Popular stops include the display areas for both current and historic Tamiya products.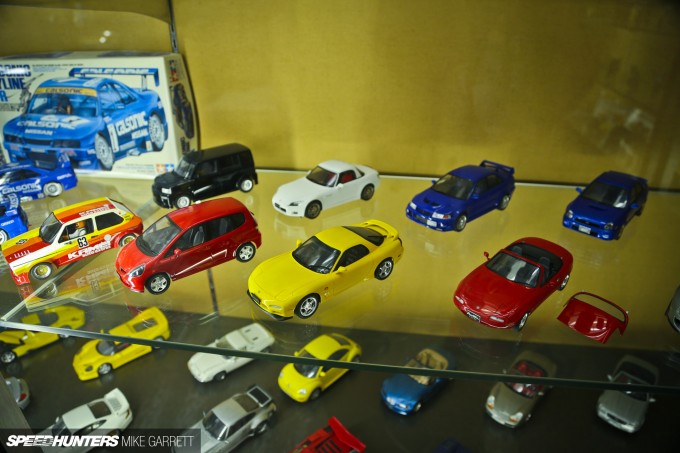 The showroom includes assembled versions of the brand's 1:24 scale cars, all put together by modelers with a lot more skill than I'll ever hope to have.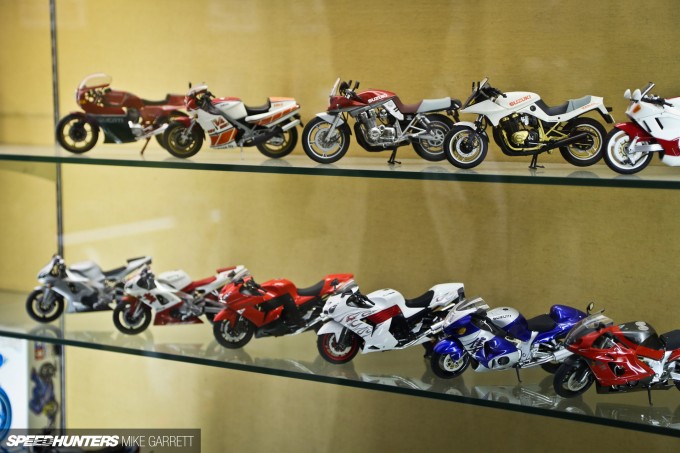 Let's not forget the motorcycle kits either, which might take even more skill to build with all of their exposed mechanical bits.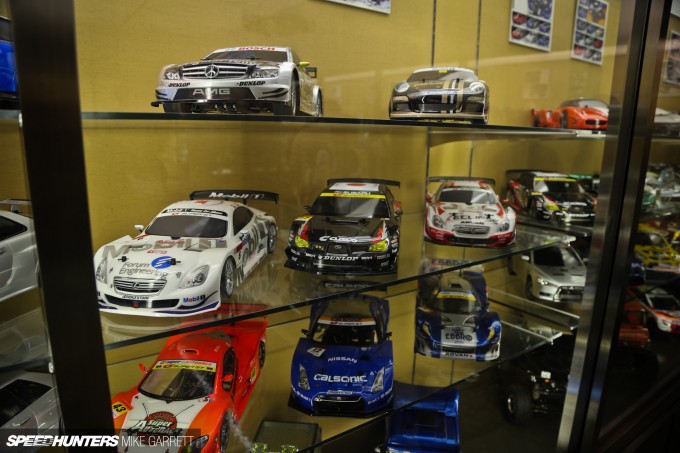 And while Tamiya's plastic model catalog is vast, it's the company's radio control offerings which have endeared the brand to so many over the years. The showroom includes many of Tamiya's popular 1:10 scale RC on and off-road vehicles.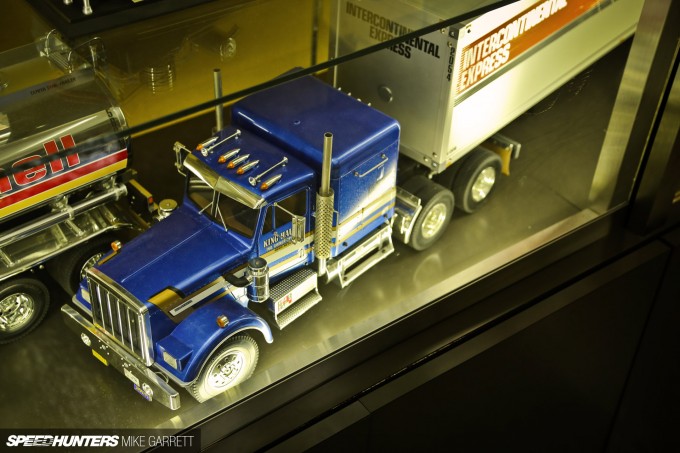 Then there's the amazing 1:14 scale big rig setups. These may be very expensive toys, but every time I see one I feel like forking over the bucks and having some fun.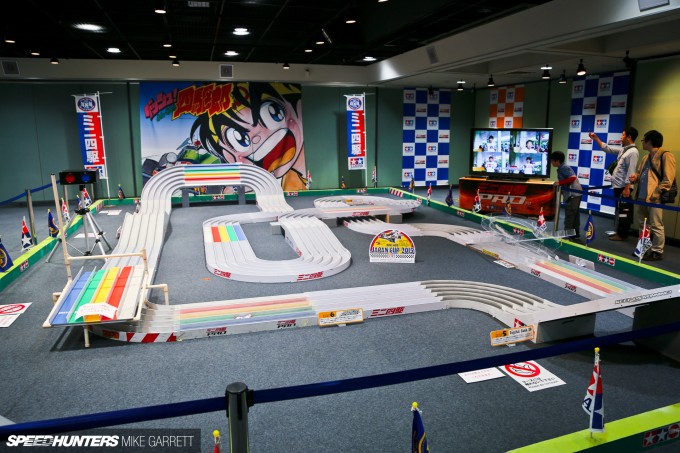 Another area of the building includes a massive setup for Tamiya Mini 4WD racers – which are essentially slot cars on steroids.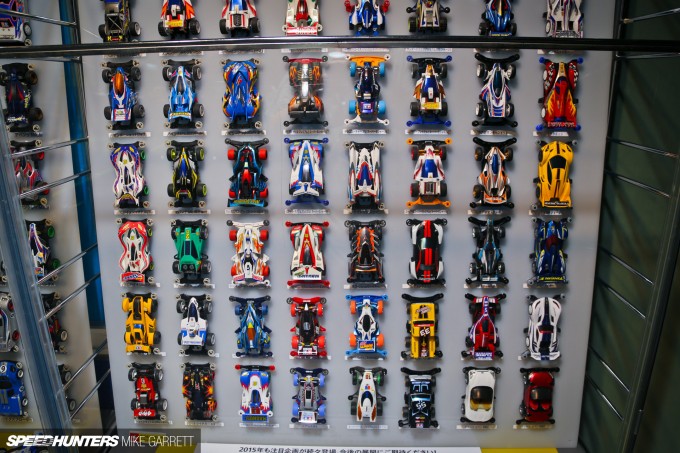 Not only are the Mini 4WDs a blast to play around with, they also represent a great entry point for youngsters just getting into the hobby. It's a very important part of Tamiya's business to say the least.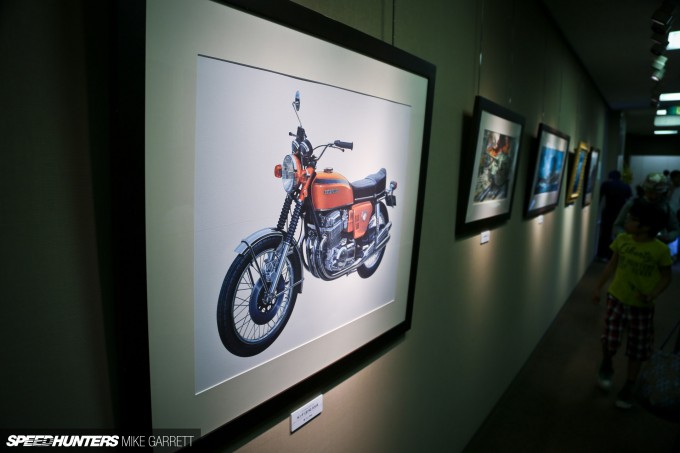 There were cool things to see everywhere you went inside the building, and very few places were off limits during the open house. It was especially neat to see the original box art from so many of Tamiya's products lining the halls. The paintings included everything from WW2 fighter planes to Formula 1 cars.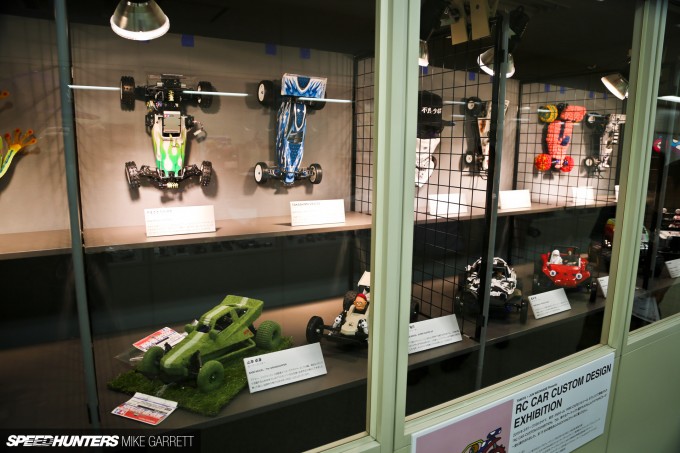 And speaking of art, there were also display areas for custom-built projects which use Tamiya RC kits as their base.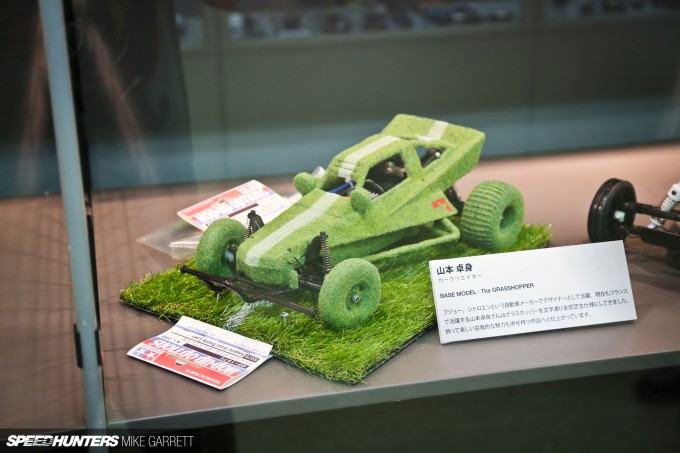 Here we've got an artistic version of the Grasshopper RC car designed to blend into a soccer field. I don't see how the name could be more fitting.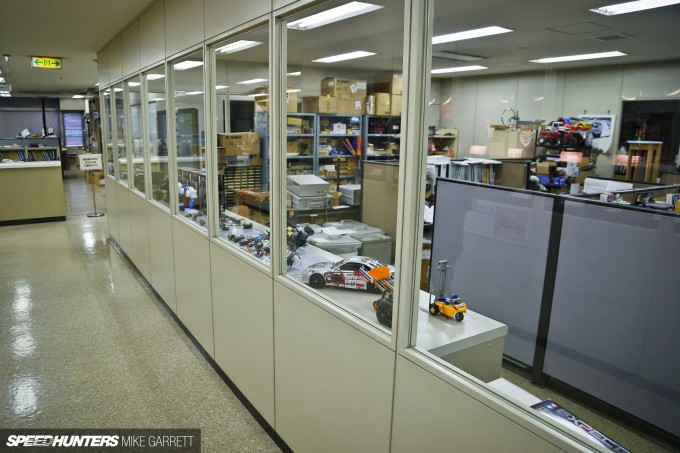 The open house also let visitors check out a lot of behind the scenes stuff, including R&D areas and the manufacturing process itself. Many employees were also on hand to answer questions about their day-to-day work at Tamiya. Not surprisingly, photography was not allowed in these areas, so you'll either have to take my word on how fascinating it was, or make plans to pay a visit yourself.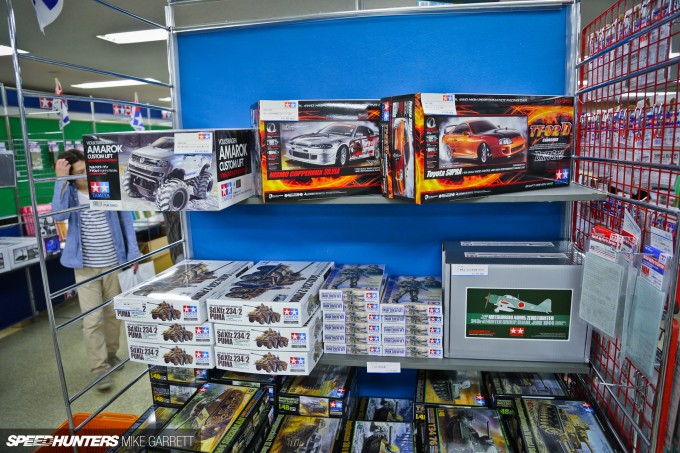 Naturally, seeing all this cool stuff had many people wanting to purchase Tamiya products to take home, and the company accommodated them with a huge retail store area upstairs.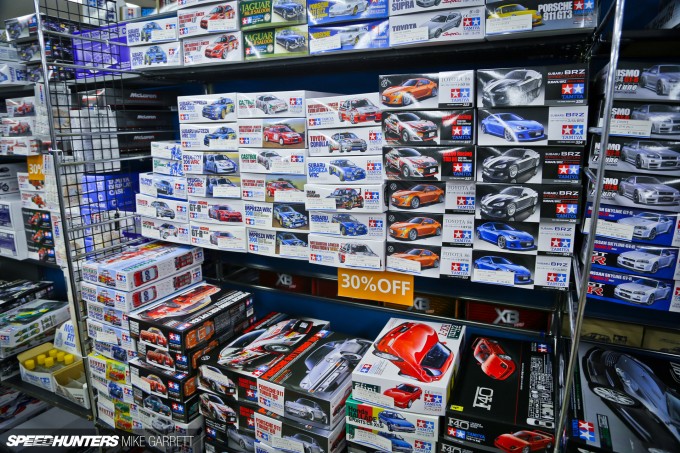 Not only could you find Tamiya's entire line of model kits, RC cars and everything in between, it was all being sold at discounted prices.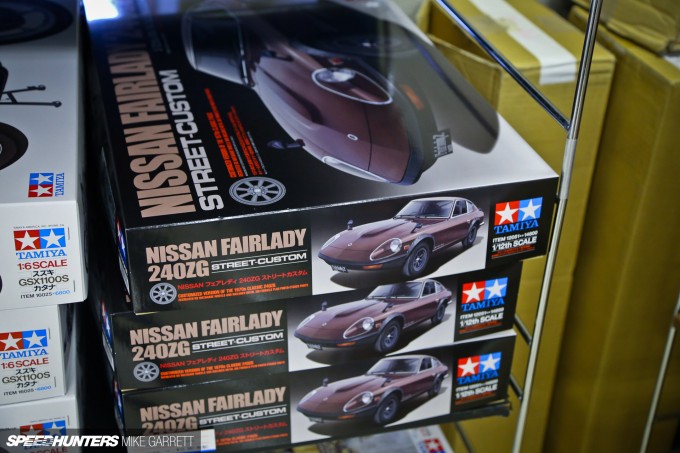 This 1:12 scale 240ZG model kit was one that caught my eye in particular, but then I remembered that I already have way too many model kits gathering dust on my shelves.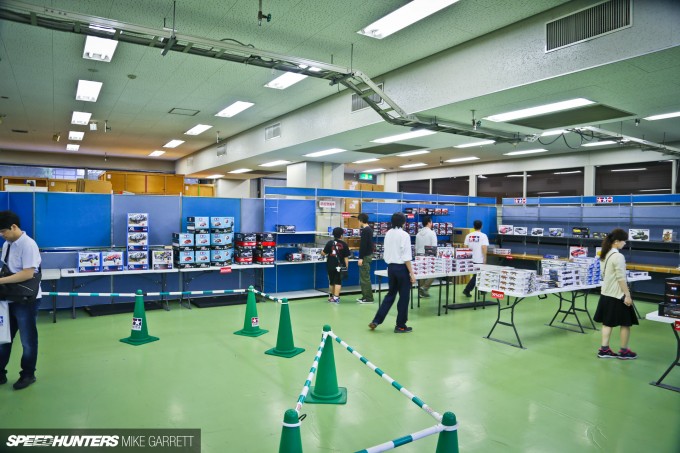 If that wasn't enough, there was also a clearance area where huge deals could be had on discontinued items and other rarities. It's good that I stumbled across this a few minutes before they closed up for the day, or I'd still be drowning in the credit card debt.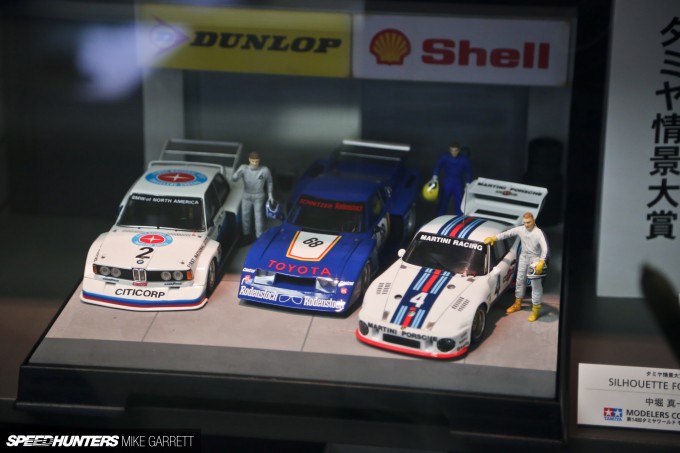 Not only is Tamiya one of the world's most well respected hobby companies, it also has some of the most loyal customers in the industry. After getting a chance to attend the open house, it's easy to see why.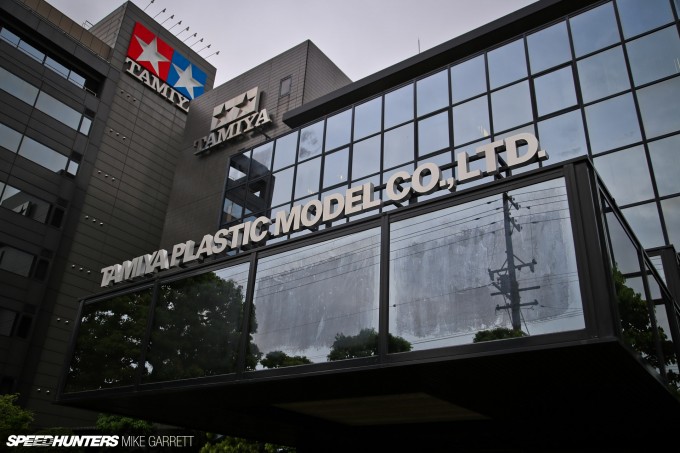 That's all for now from Tamiya HQ, but I'll be back soon with a closer look at some of the historic model kits and RC kits on display inside the company museum. All I can say is there's some next-level nerdiness in store, so I hope you're ready for it.
Mike Garrett
Instagram: japanifornia_media
mike@speedhunters.com
Cutting Room Floor