A Whole Lotta Ovlov
No matter how hard I think about it, I can't ever remember attending an event with zero expectations. The last three months have been so busy that I didn't have the time to spare a thought for last weekend's Vallåkraträffen until I arrived at the front gate. Even the night before provided its own unrelated distractions (no, not that kind), which I hope to share with you in the future.
So why exactly was I at an event that I had no idea about? I guess there are two main reasons. First, I knew our friends at Team Pony Drift would be in attendance, so that's as good a reason as you'll ever need. Secondly, fellow Speedhunter Bryn's advice of never saying no to an adventure has played a huge part in me ending up in unexpected places over the last year or so. With no idea what I was getting myself into, I stepped off the plane in Copenhagen, Denmark, before making the hour-long drive across the water to southern Sweden and towards the rural area of Vallåkra, about 40 minutes north of Malmo.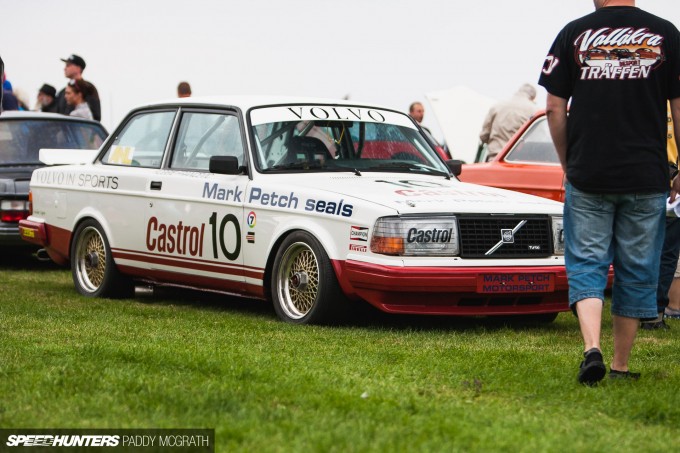 Starting in the early 1980s, the Vallåkraträffen (Vallåkra being the town and träffen meaning meeting or rendezvous) was an instant hit. Since then it's continued to grow into what is regarded as one of the largest Volvo gatherings in Sweden.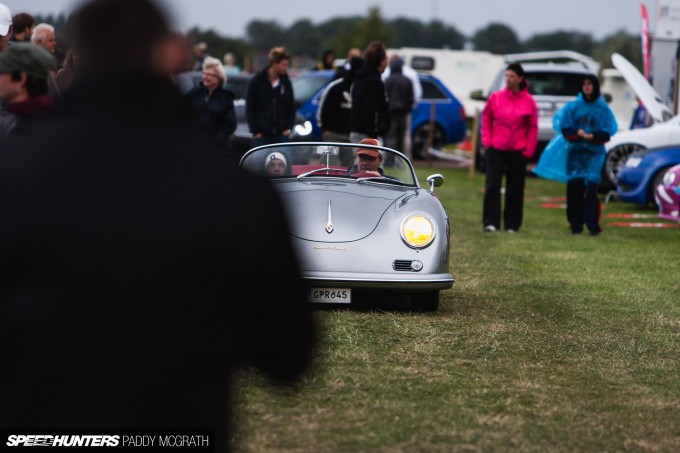 As the show has evolved, the doors have been opened to non-Volvos too. There was pretty much everything you could have wanted located within the airfield venue, which itself was incredibly large.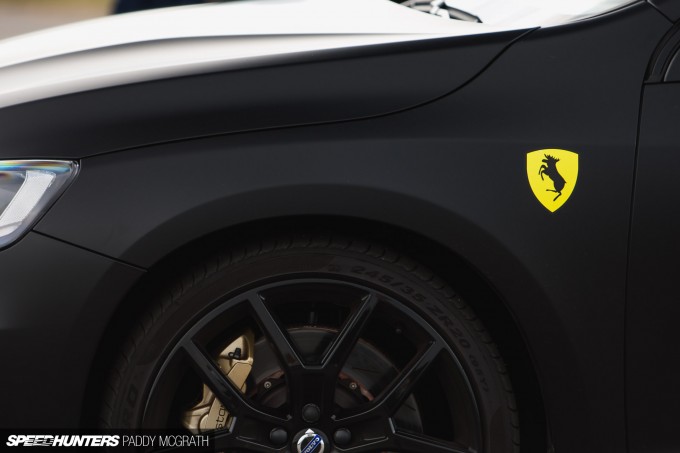 Still, it probably goes without saying that the prancing moose was the star of the show and what people came to see.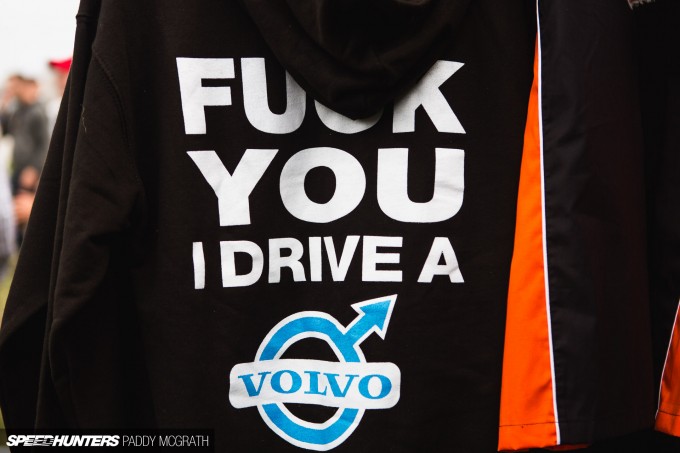 The Swedes are just a little passionate about their Volvos…
The Best Of The Best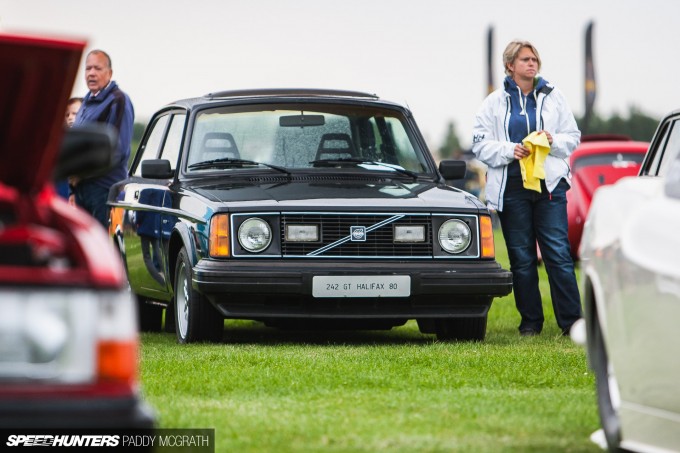 The problem with making an assault on an event of this scale in a relatively short time frame is that you have to be ruthless with your selection. I always feel like I'm letting owners down if I don't show every single last car, but it's just not feasible. Plus, I doubt anyone would make it to the end of the story.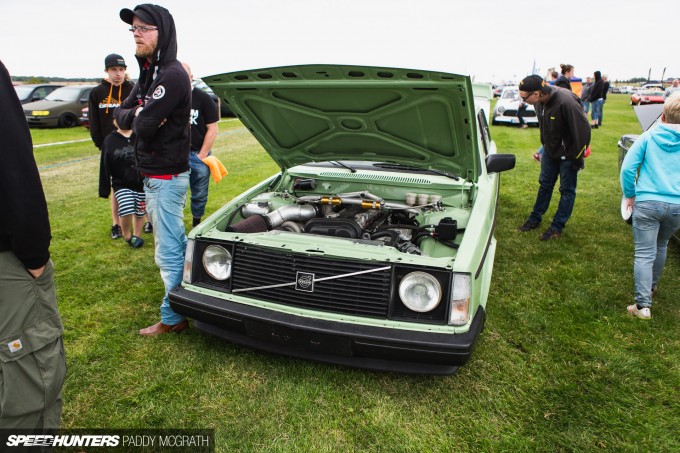 So, I want to show you a few of my standout cars from the event. This Volvo 242 was one of the first to grab my attention – a twin turbo setup with Öhlins suspension, decked ride height and a stripped interior. It was one of a few really solid performance builds on display.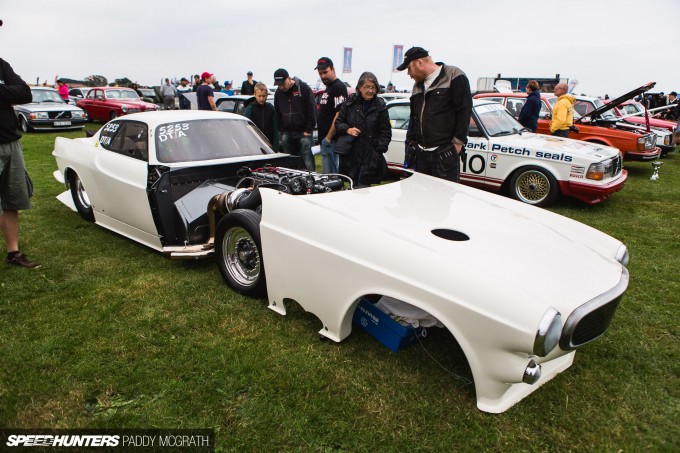 After the 142 from my previous spotlight, this P1800 was my second favourite car of the entire event.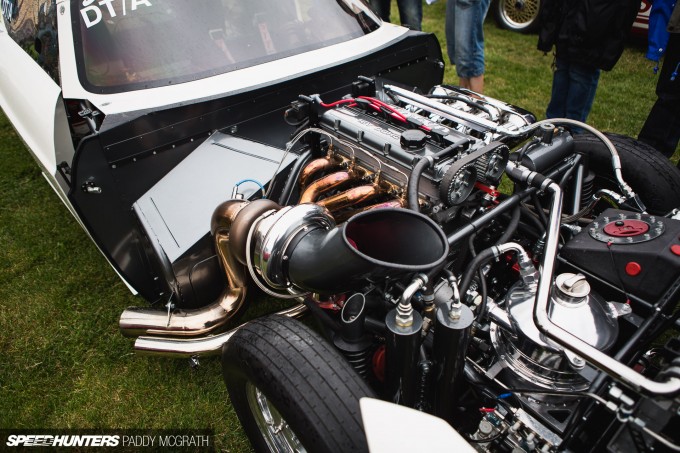 Any of our Instagram followers will already be familiar with the engine setup from this car, which we teased live from the event. A frankly massive single turbo boosts at 3.9bar (56.6psi) on a 2.0-litre four-cylinder Volvo engine that's rumoured to put out 1,000hp at 9,800rpm. Nuts.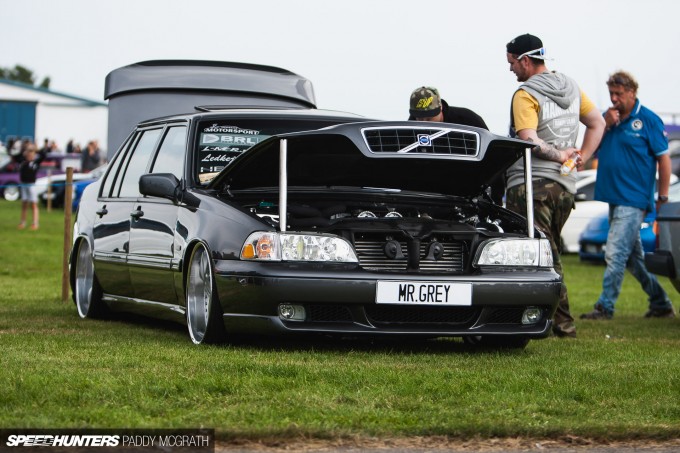 This curiously 50 Shades Of Grey themed 850 was actually pretty monstrous once you looked past the bondage equipment displayed in the trunk. That's not a euphemism by the way.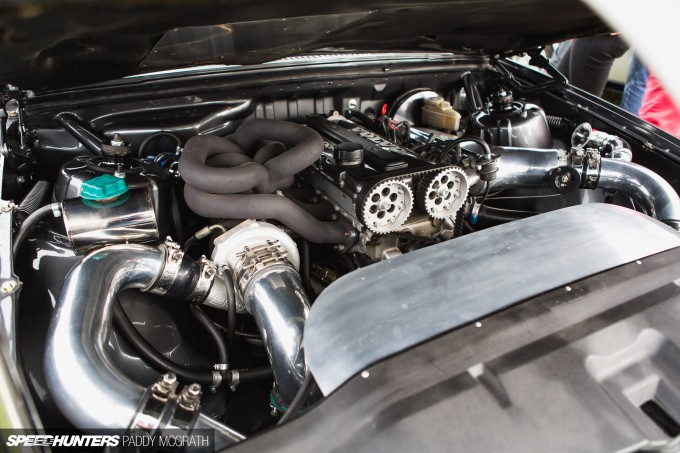 Riding on air with what one could only assume is at the very least a respectable amount of horsepower too.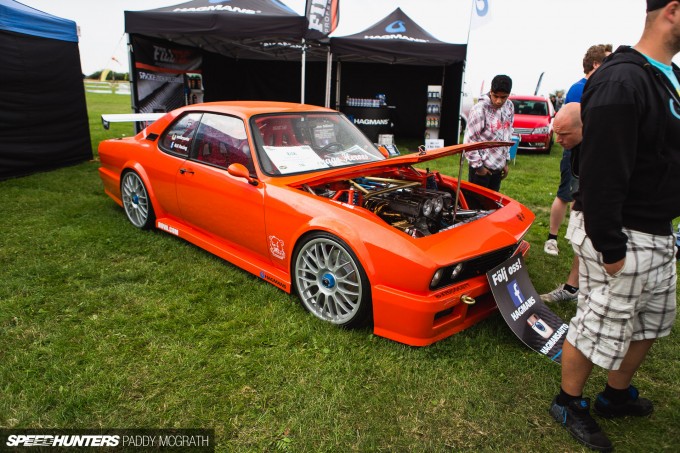 Crossing over into hybrid territory, this Manta A has to be one of the most iconic cars in Scandinavian modified car culture. It has an incredible history and is one that we're working behind the scenes to bring you a closer look at in the near future.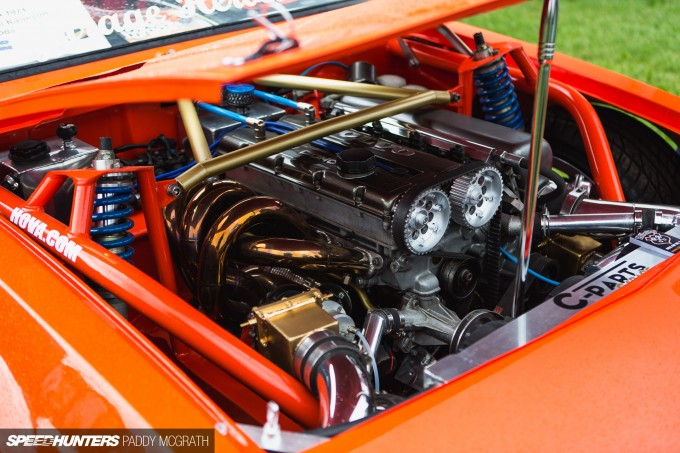 It's okay to tease a little bit though, right?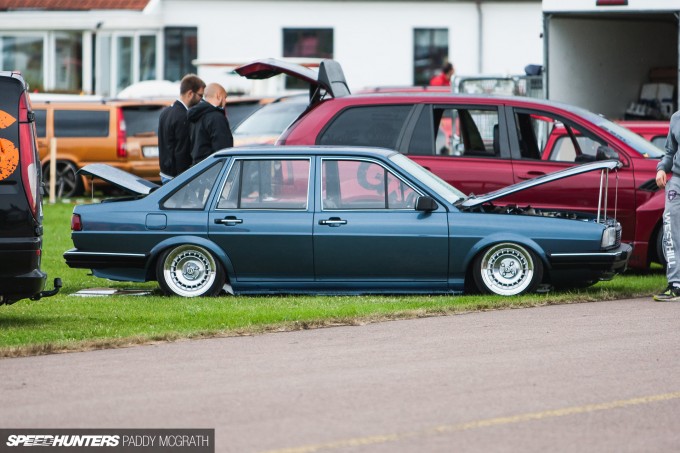 On the non-Volvo end of the scale, this Volkswagen Santana caught my eye. Sitting on air with Schmidt wheels and a straight-five motor wearing individual velocity stacks, I really just wanted to hear the thing being run up and down the runway. Preferably from the driver's seat. There's a shot of the engine in the Bonus Images chapter at the bottom of this article.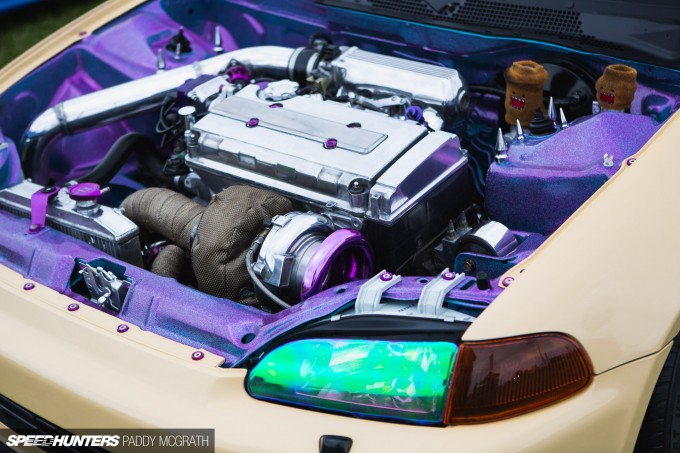 Whilst it was the Volvos that attracted the most attention (I still can't get over that 142 ), there was at least an eclectic mix of other cars. This turbo EG Civic, a supercharged E46 M3 on RAYS Volk Racing TE37s and some American muscle deserve a mention too. There were some, um… strange builds as well, but I'll save you from those.
Building A Drift Course In 15 Minutes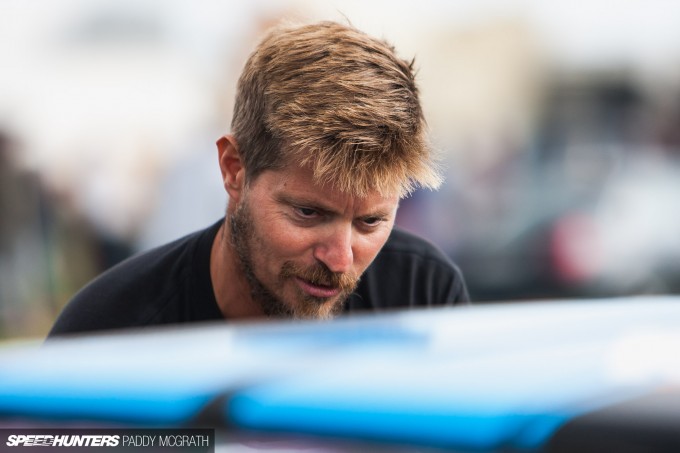 Once I started to lose feeling in my feet, I headed towards the gymkhana paddock which was organised by Team Pony Drift's Michel Rayes. Michel is usually found behind the wheel of his turbocharged BMW V8 powered Foxbody Mustang, but on this day he was leading the charge in organising quite a unique event on the runway at Vallåkra.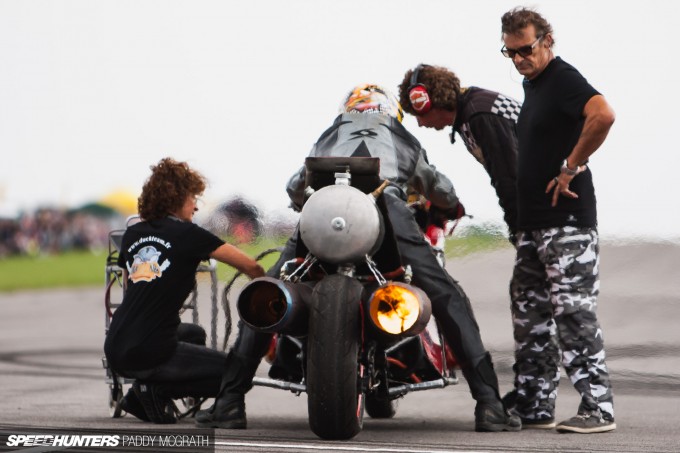 Because the runway was in use for other displays, Michel had to create an entire gymkhana course within about 15 minutes or so.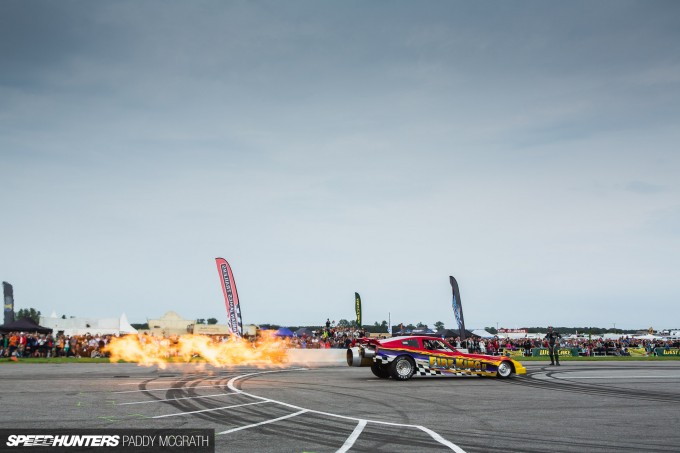 With the crowds being entertained by the jet-engined bike and car, Michel and his crew were waiting on the side lines for the go-ahead to get started. I think it was my first time in quite a long while watching a jet car do some demonstrations. I now remember why it's wise not to stand behind one whilst not wearing ear protection. When it goes off, it feels like someone has torn your chest open and is punching you in the heart.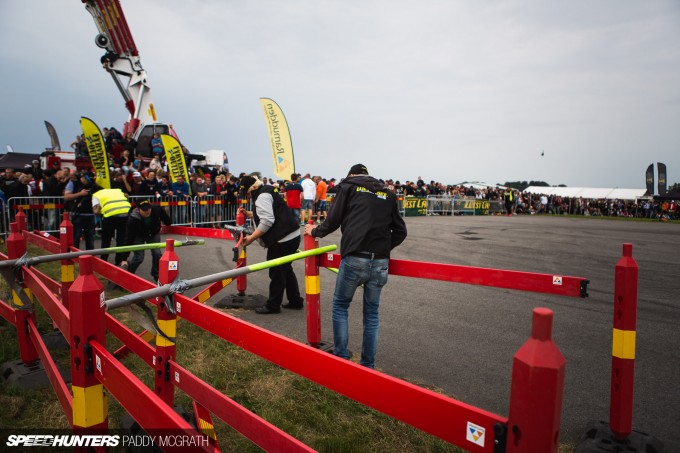 With Fire King II not even at the end of the runway, it was go-time for the crew.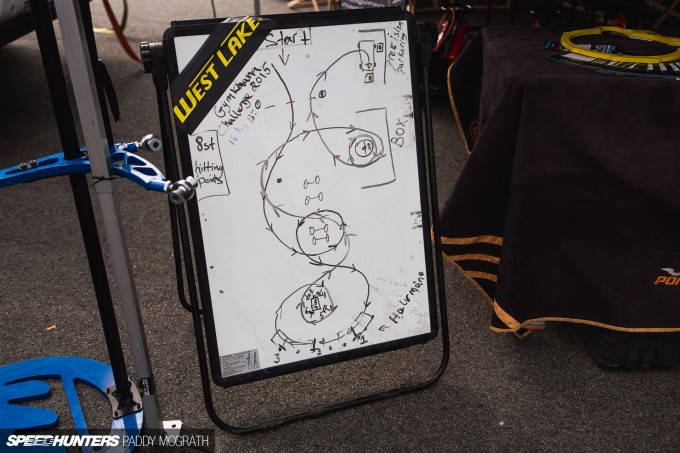 Working within the width of the runway, I thought the guys put together an interesting layout that was easy for spectators to follow, but difficult for the drivers to master. A perfect recipe in my book.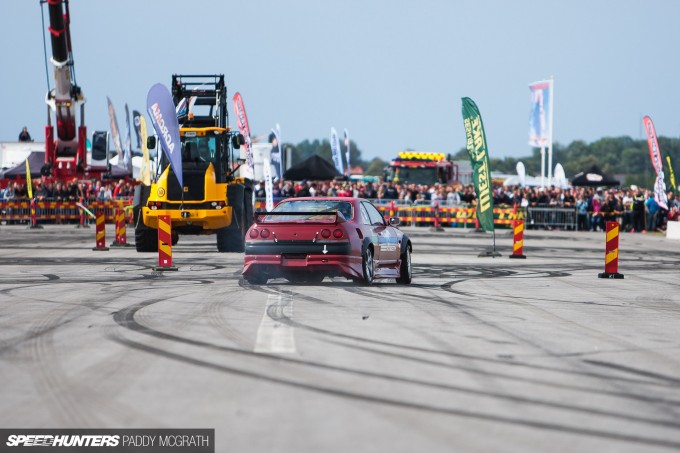 The cars would accelerate down the runway before initiating their drift at the first cones.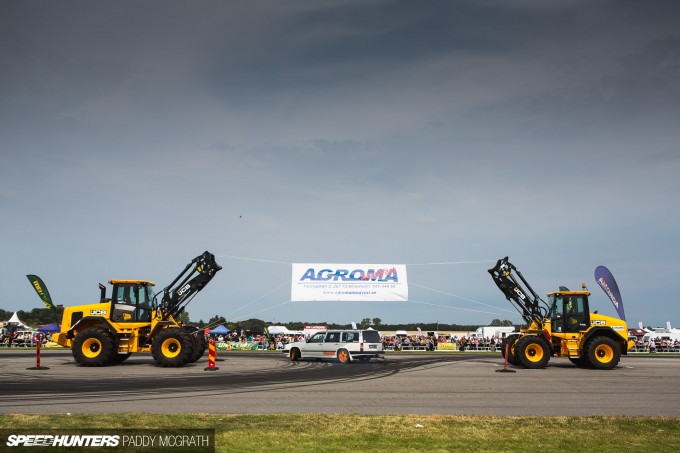 A quick transition behind the JCBs before completing a wide donut between them and heading to the very back of the arena.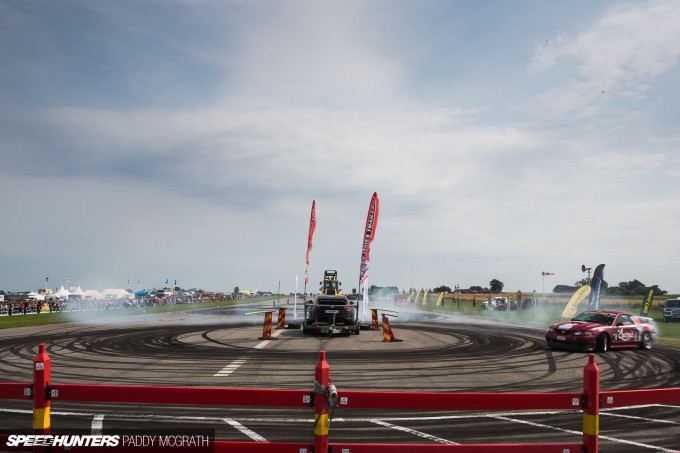 Here they had to run a wide outside line and collect as many clipping points as possible.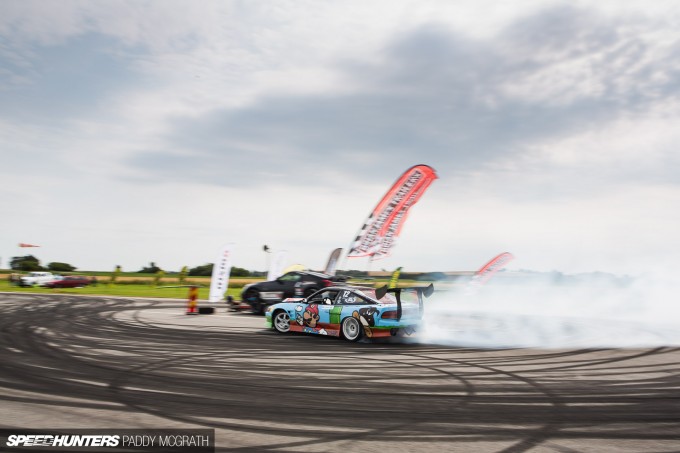 Before cutting in for a much tighter lap around a parked Nismo 370Z.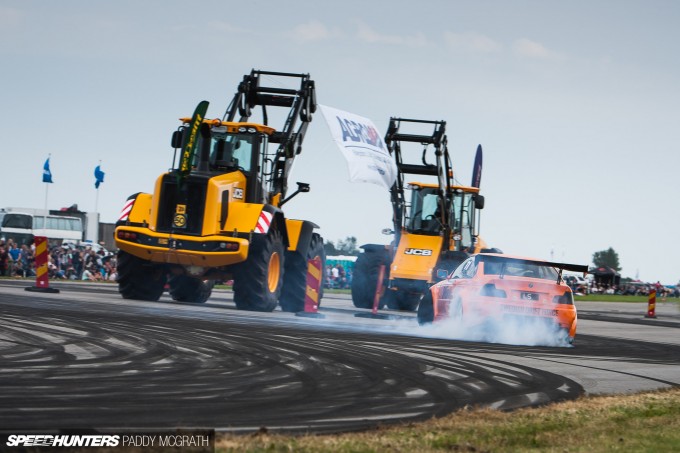 The drivers then had to deploy some forward traction to get them back on a course through the JCBs and into a very tight donut box on the right-hand side of the course. Two donuts were then followed by another seamless transition into the final part of the course, a precision parking box where they would complete their run.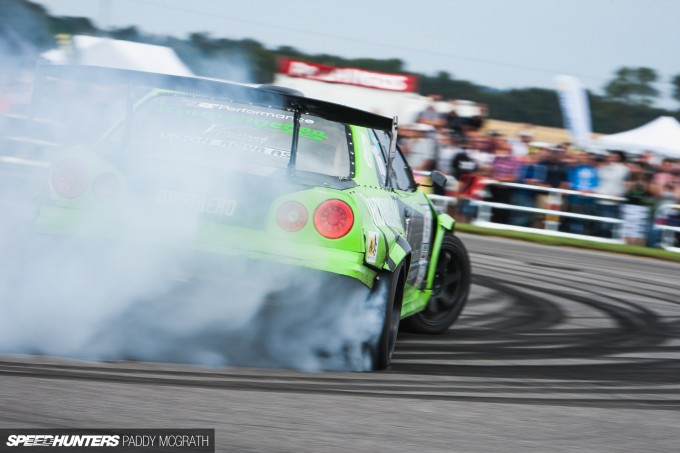 16 drivers had two practice runs each before delving into the competition. At first, I genuinely thought the course was too tight, but all credit to the drivers who were able to make really nice and smooth runs after such a small amount of time. The donut box in particular had pretty much zero room for error. Being so close to the end of the run put the drivers under a lot of pressure, so when they successfully navigated it, it regularly brought cheers from the crowd.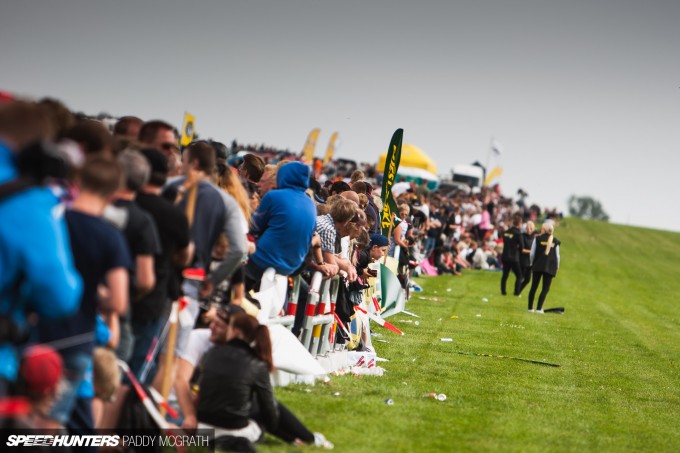 And what a crowd too. To captivate an audience like they did was a sure sign that the gymkhana portion of the event was a huge success. I always find it really inspiring when you see families with young kids who are really getting into cars and motorsport from such a young age.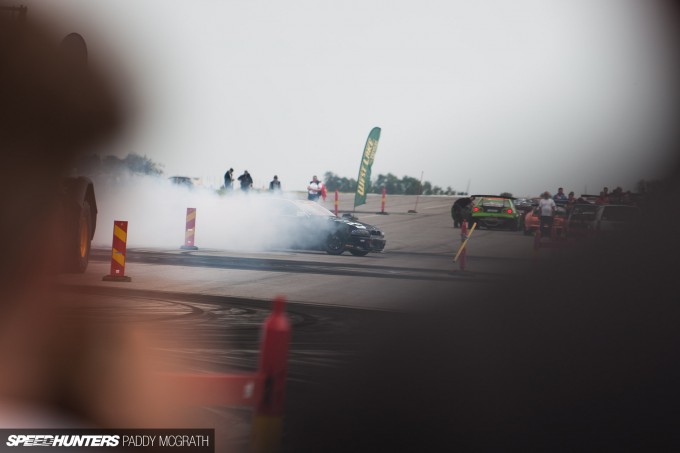 Watching from the crowd gave an even better perspective of the event. It was strange though, because I don't think anyone had a favourite driver in particular, rather they were cheering all of the drivers on.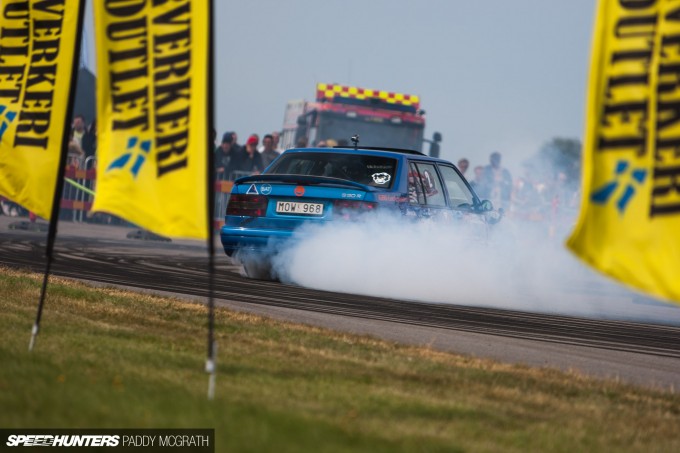 Due to my deficiency in Swedish and having to leave for my flight, I didn't learn who won until after the event. No surprise that the big blue S60 R of Fast Mike Andersson rose to the occasion and took the overall win.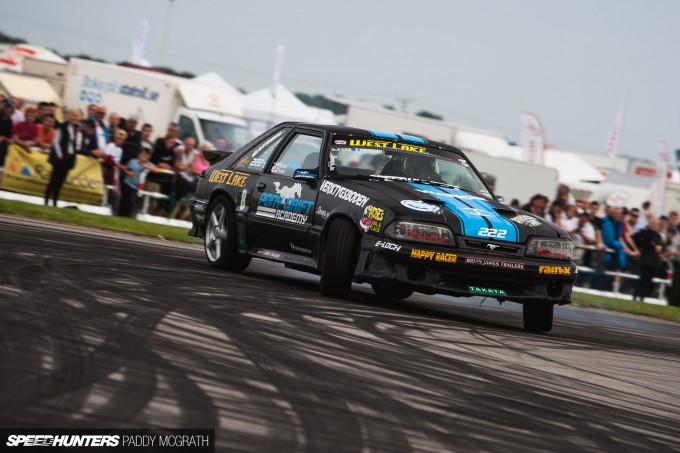 But at an event like this, I don't think winners or losers are really that important.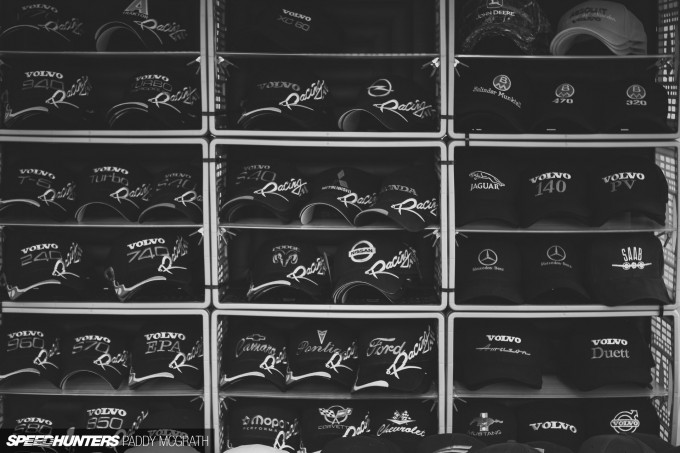 Big events like this are much more about like-minded people hanging out together and talking about the things we have in common. They're about finding inspiration, being impressed by some cars and being let down by others. They're about fine tuning our own tastes and maybe surprising ourselves in the process.
Now, where did I put that classifieds website bookmark…
Paddy McGrath
Instagram: pmcgphotos
Twitter: pmcgphotos
paddy@speedhunters.com
Cutting Room Floor