I could probably open this spotlight with a thousand different quotations on beauty and how we each interpret it. I mean, Google is figuratively overflowing with memes and the like. But at the end of the day, you're either going to like something or not like it, and at the very least, even if you don't like it, you'll probably remember it. This is very much the case here.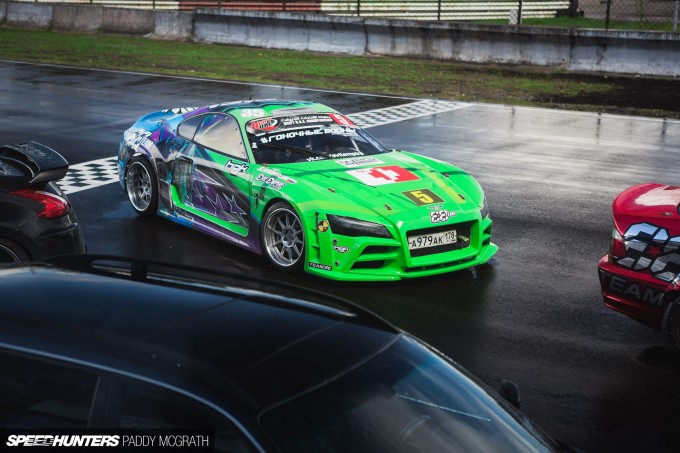 When I first laid eyes on Sergey Kabargin's Supra in Latvia, I may have used some strong words. In fact, I definitely used some strong words. None of which are suitable to be repeated here.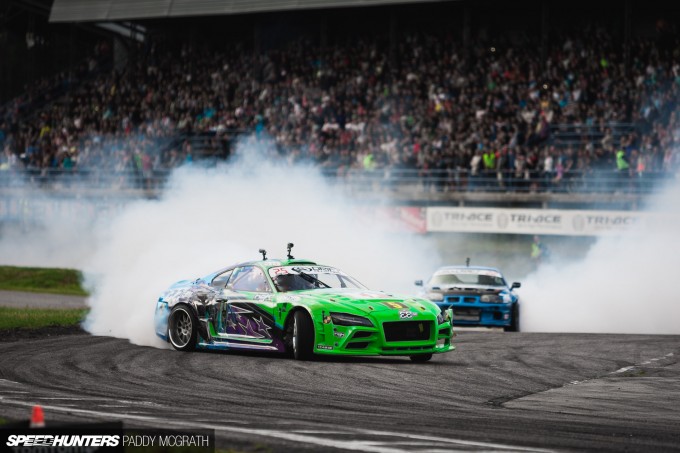 As the weekend progressed, I found myself becoming strangely more and more attracted to the car. That R8-esque front almost suits the Supra's overall shape. The bright colours and decorative livery ensured that you were in no doubt about which car was thundering towards you at any given time. It was only when I got up close and personal that I realised that I really, really liked this car. Let me show you why…
So, the 2JZ is gone. In its place, a Mast Motorsport built RHS466 V8 with a Harrop carbon fibre intake and ITBs. If you're going to replace a 2JZ, you might as well do it in style. The resulting power and torque figures are somewhere in the 780hp and 950Nm region, but it's the throttle response that makes this motor ideal for drifting.
Whilst hidden away, the exhaust system is a combination of Inconel and titanium. You're going to notice a trend towards weight reduction throughout this car.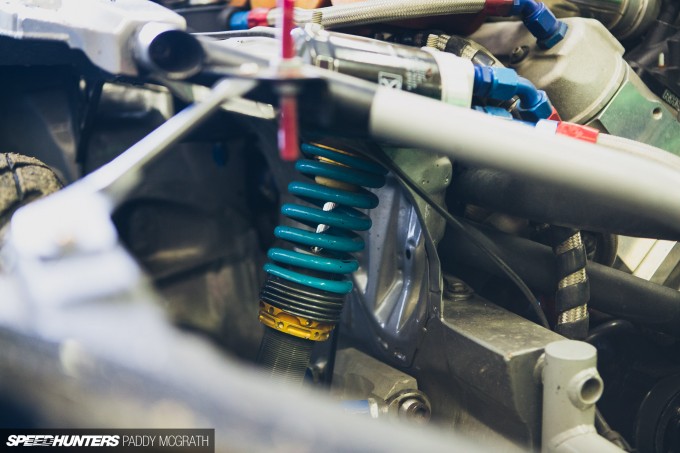 Three-way adjustable Nitron coilovers with Wisefab extra-lock components seems to be the default choice when building a drift car these days – at least at the top of the sport.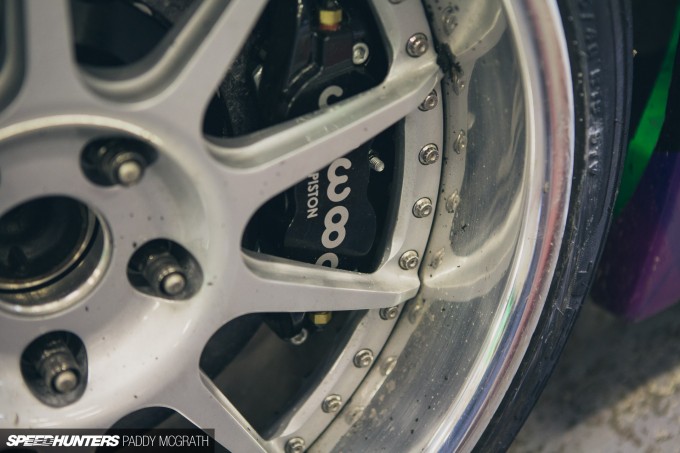 Wilwood callipers with carbon front discs and titanium rear discs, along with HRE wheels play a significant role in reducing unsprung weight.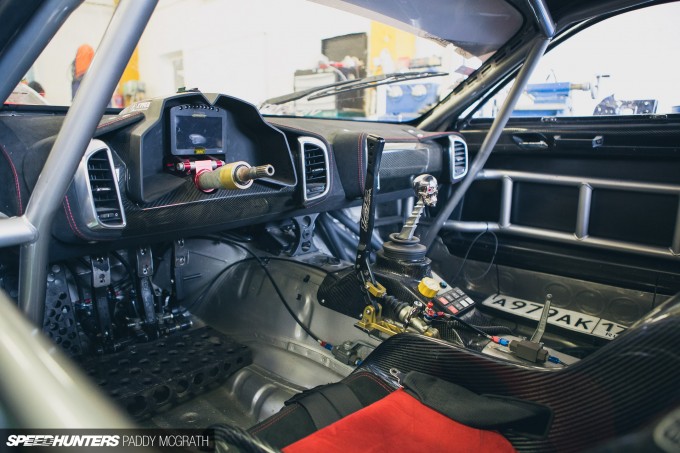 For me, it's the interior that steals the show. Say what you will about its looks, but the interior gives you an accurate insight into just how meticulous this build is.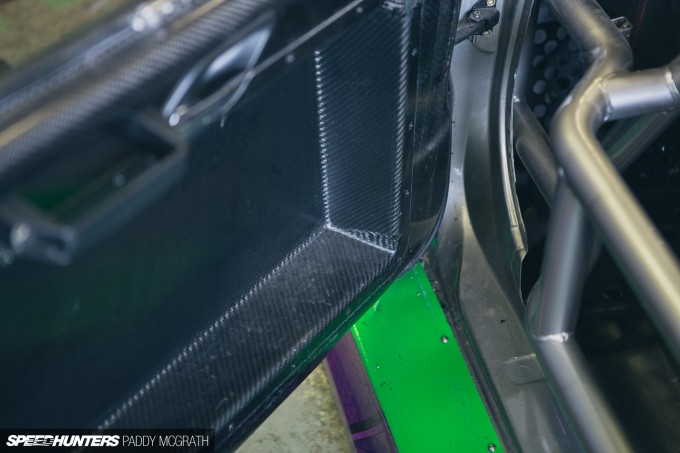 The recesses in the carbon doors to allow for the NASCAR-style rollcage door bars are a personal favourite detail, along with the sublime welding throughout the chassis.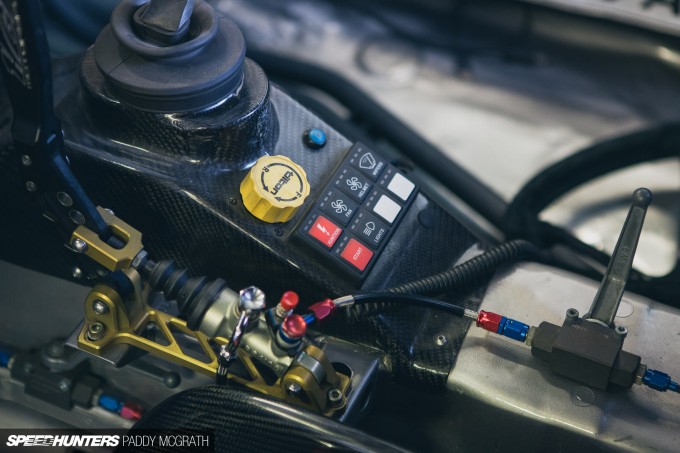 I'm a sucker for a decent switch setup and this panel on the carbon tunnel cover definitely appeals to me.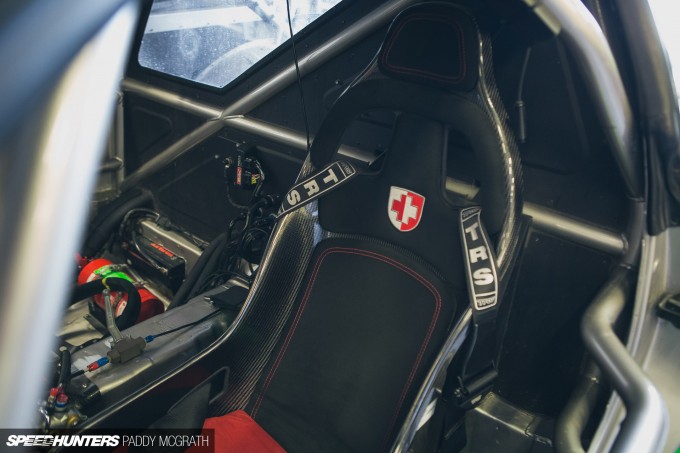 Carbon fibre plays a huge role throughout the car too. From the custom carbon dashboard to the TRS carbon seat, to the SLPro custom carbon bodywork – the weight loss achieved results in a total weight of 1,030kg (2,270lb). That makes it around a 500kg (1,230lb) weight reduction over the stock street car. Incredible.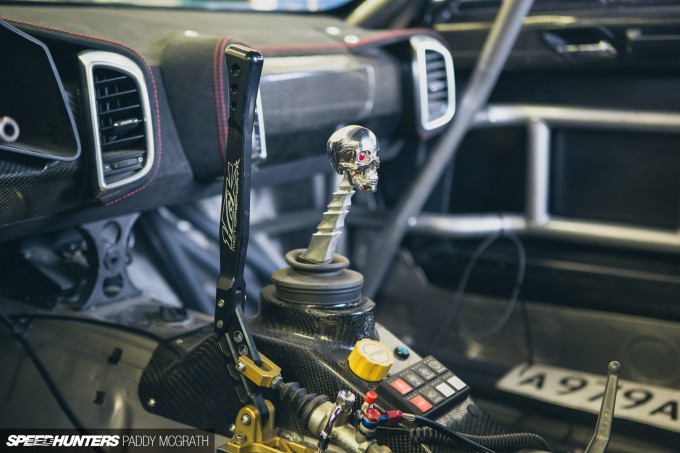 This total weight has been achieved in spite of using much stronger and sometimes heavier parts to reinforce the car's reliability. They include a CR Racing 4-speed dog-box, a Winters Performance Quick Change rear end and uprated axles from The Driveshaft Shop.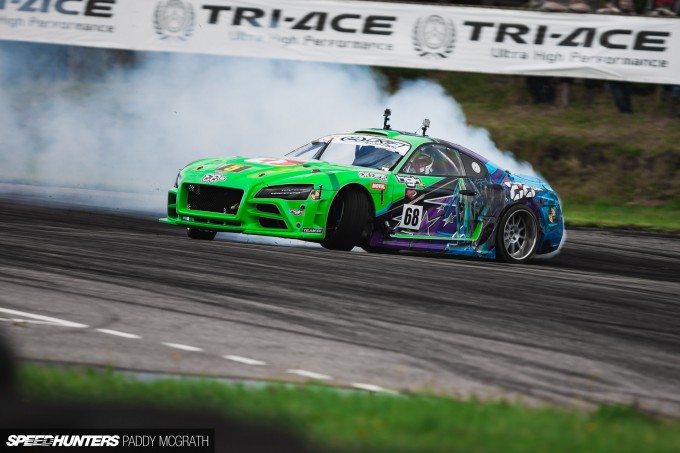 I've often said that there's no better look for any car than when it's hanging it all out sideways with a plume of tyre smoke coming off the back. Whilst I'm sure the hardcore Supra fans will likely be aghast at this car's looks (and V8), at the very least I'm sure they will be able to appreciate the engineering throughout.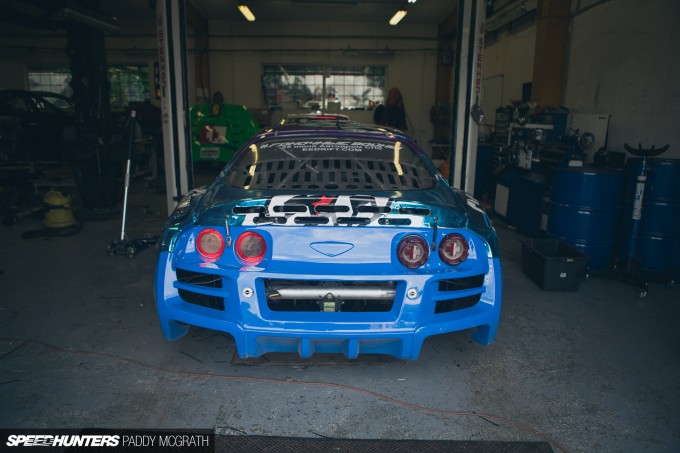 One thing is for certain, you won't forget it.
Paddy McGrath
Instagram: pmcgphotos
Twitter: pmcgphotos
paddy@speedhunters.com