In this special guest post, Ghost Games' Art Director Dave Taylor gives us an exclusive behind the scenes look at just what goes into creating those incredibly realistic smokey visuals seen in the recent Need for Speed trailers.
Reference. Reference is why our art directors and VFX (Visual Effects) team were on a test track just outside of Gothenburg, Sweden, in the middle of a typical dreary winter evening. In this case though, we were pretty excited about the rainfall and the very early Swedish sunset. Need for Speed's environment, Ventura Bay, after all is perpetually sleek, wet and dark, bathed in sodium and mercury vapor street lighting. So these were ideal reference conditions for us.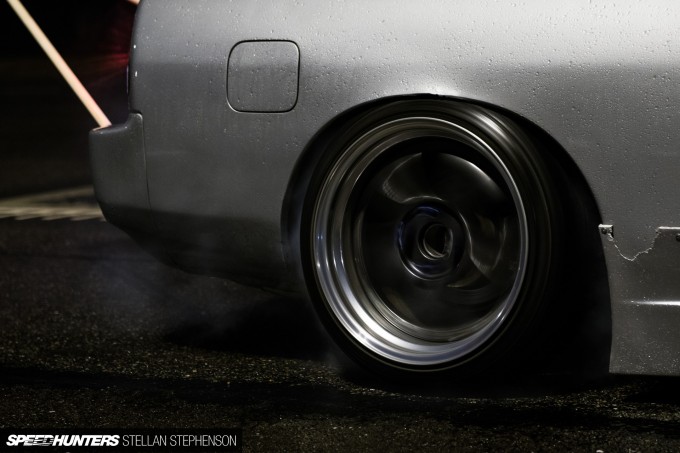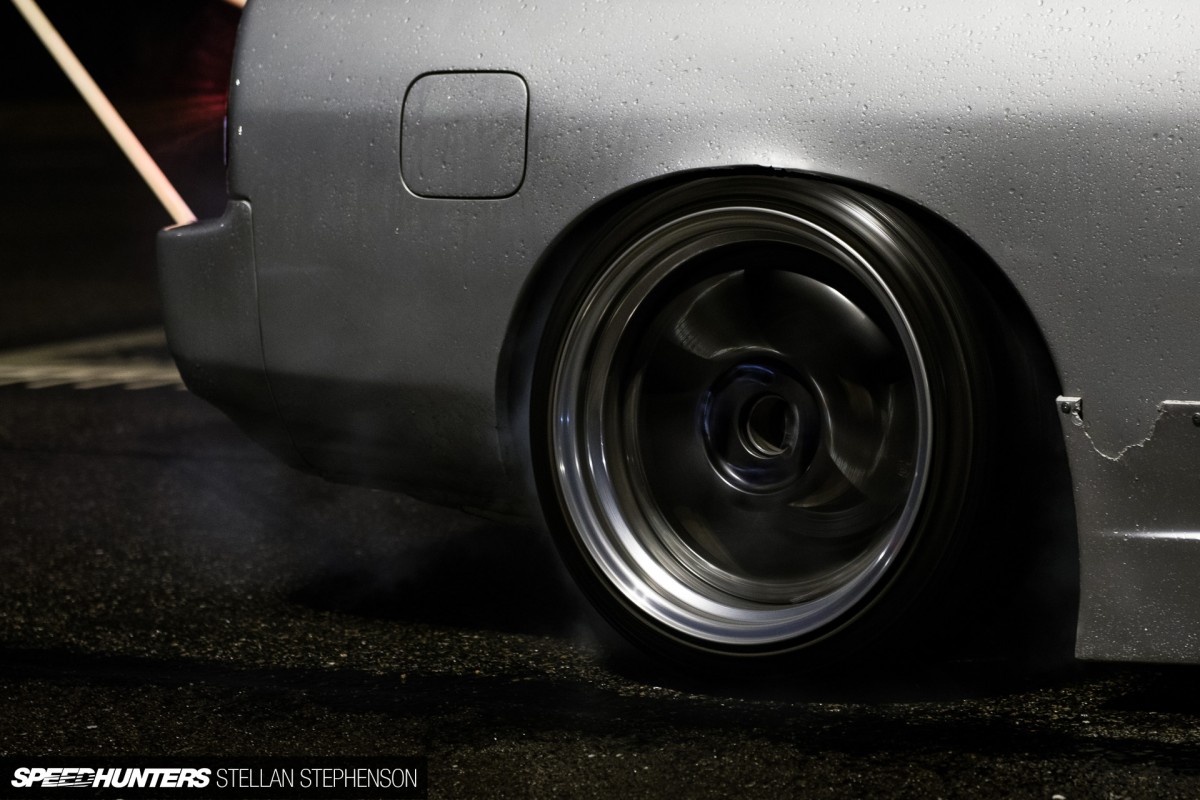 For our future art reviews we knew that we'd be staring at whatever we captured during the evening, scrutinizing the subtleties all through the project. How does tire smoke sit with wet kick-up? How does it receive light from the brake lights? How long does it linger in the wind? It's a complex relationship between particles, physics and lighting that goes far beyond capabilities to work from memories or imagination.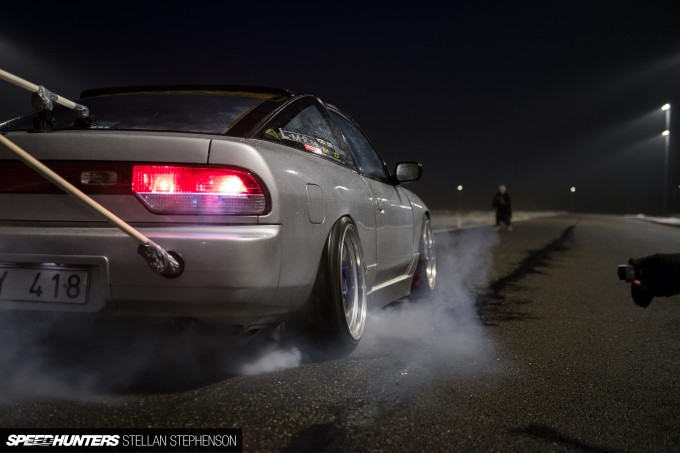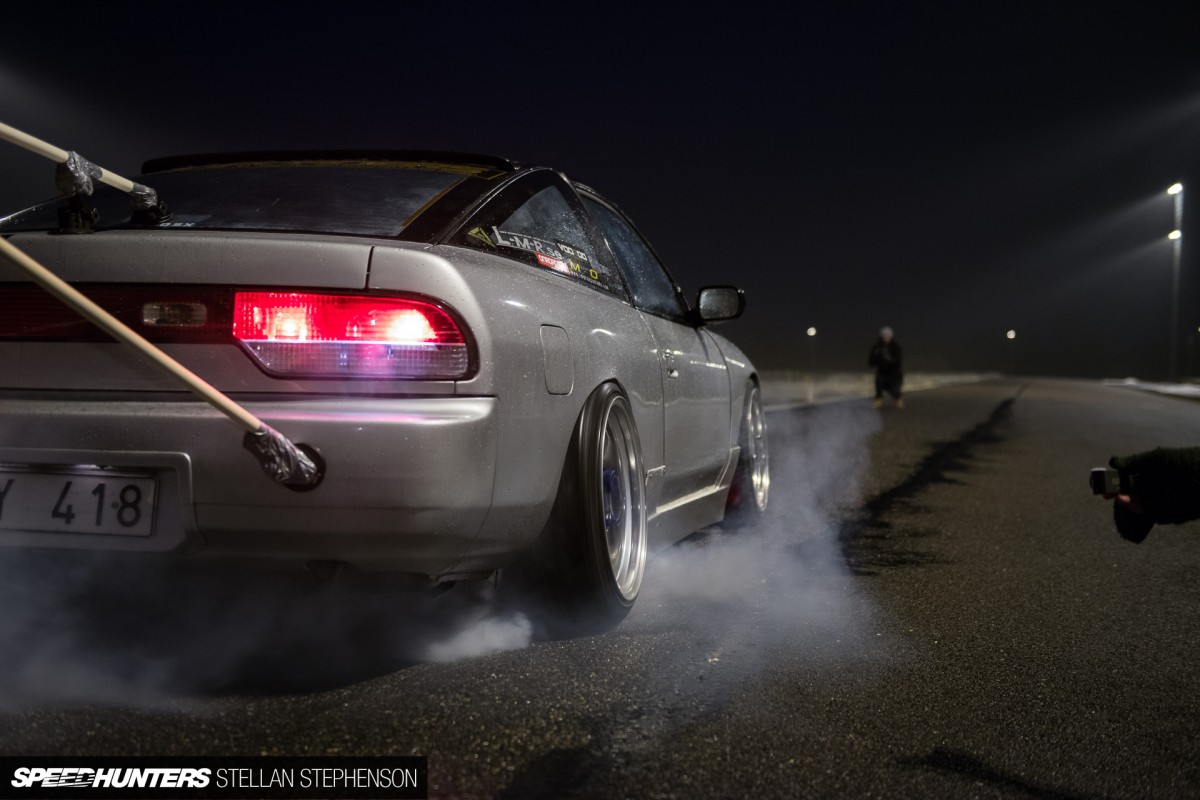 A few minutes after we arrived, our crew of drivers pulled up with the hero car on a flatbed. They needed to be able to produce smoke on demand, throw the car into as much choreography as our VFX artists would need, and they needed to provide a car appropriate to our car list, styled and set up appropriate to our customization.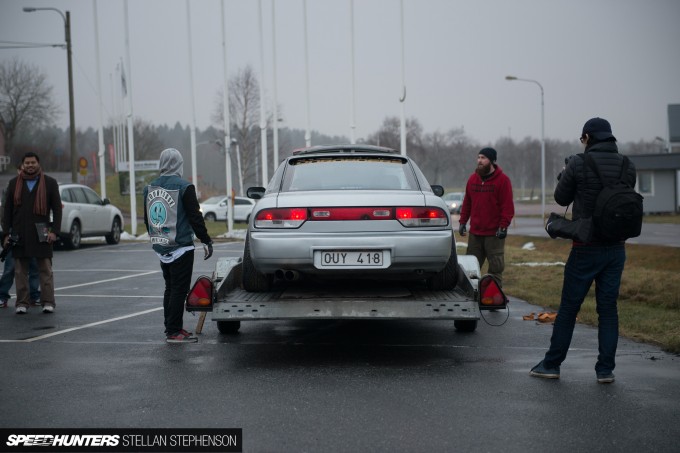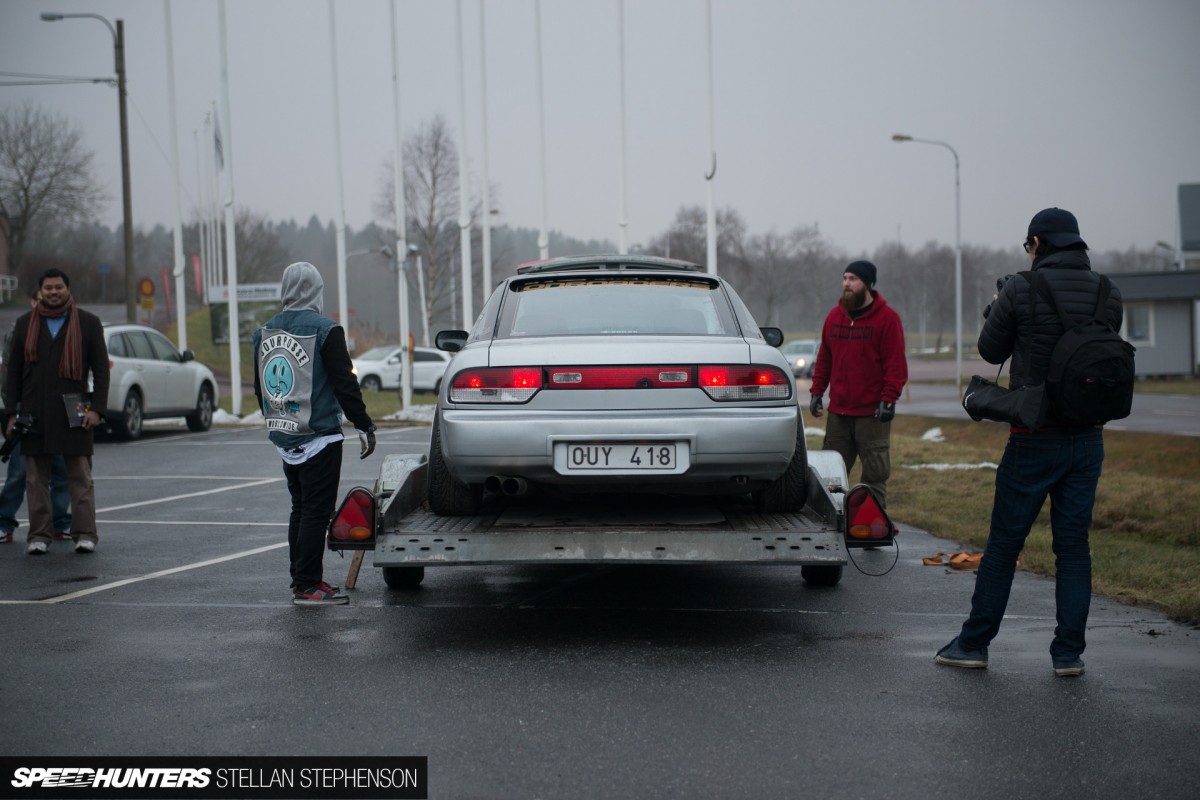 A very big thank you to the Gothenburg Vicious Crew who ticked all the boxes and drove with skill, enthusiasm and were willing to waste good tires for our benefit.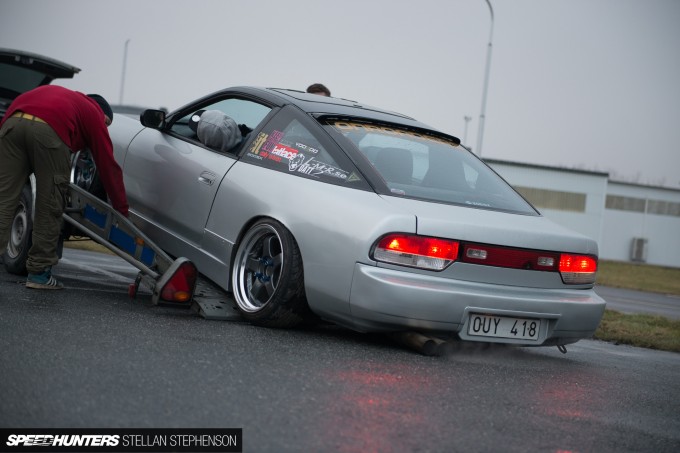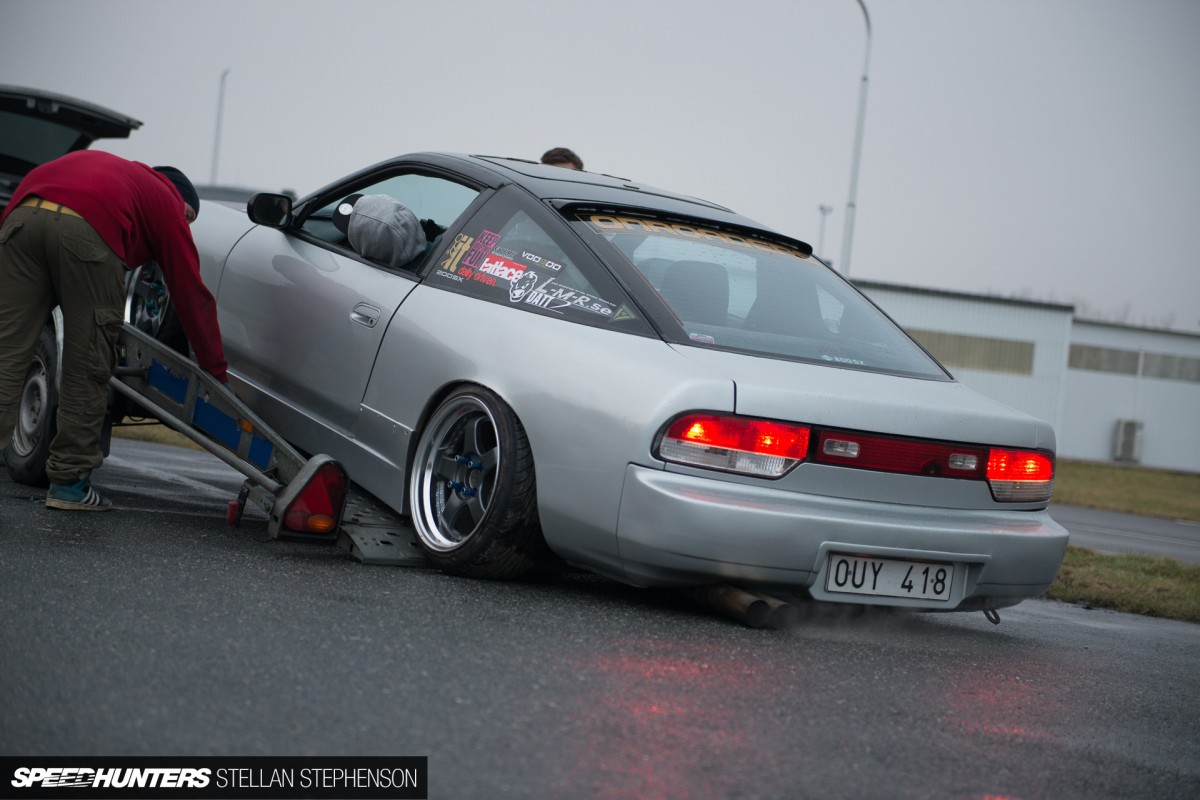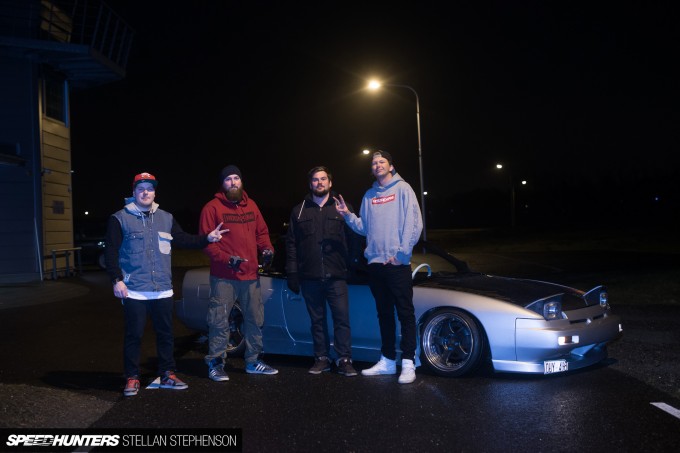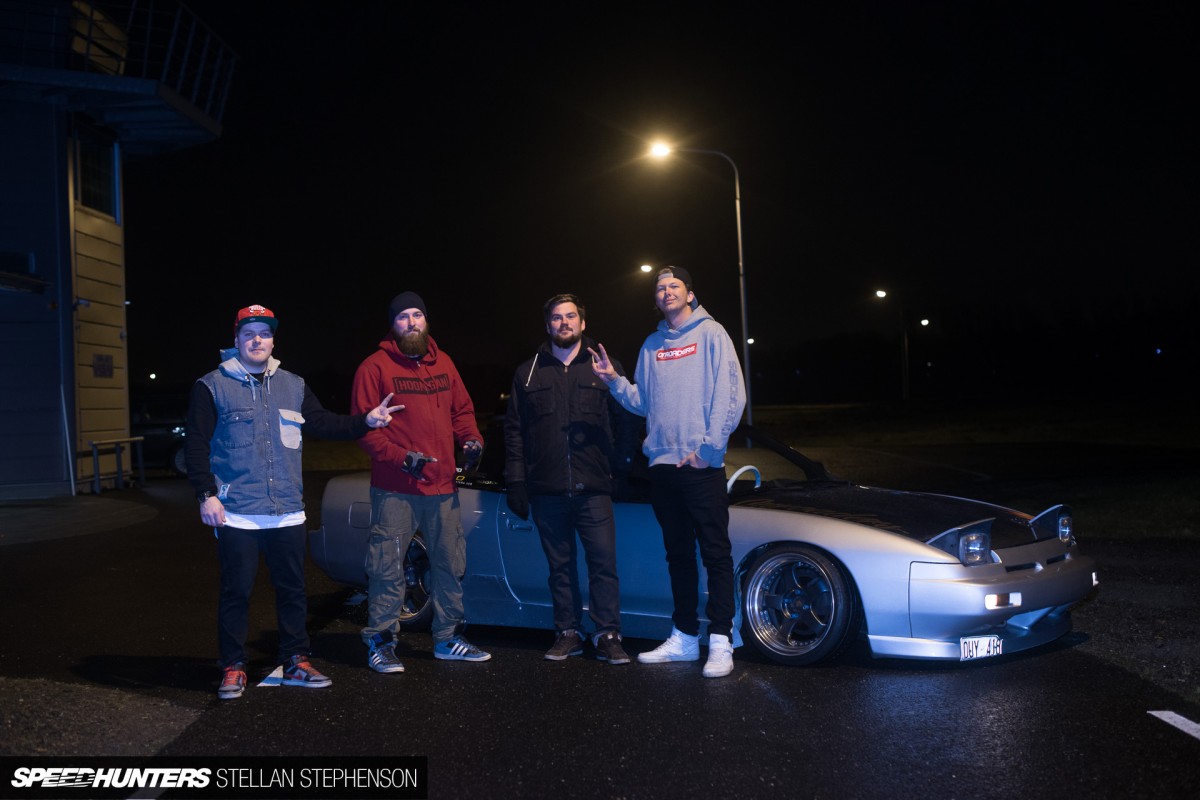 From left to right; Joacim Johansson, Chris Lundberg, Fredrik Ågren and Karl Bryngelsson. The night began with jury rigging a whole host of high speed GoPro cameras around the car. We wanted to ensure we had the detailed orthographic reference for internal purposes, as well as capturing from the game camera as well. After all, this is how our players would see the visual effects most of the time. The trick was replicating our virtual follow camera in reality.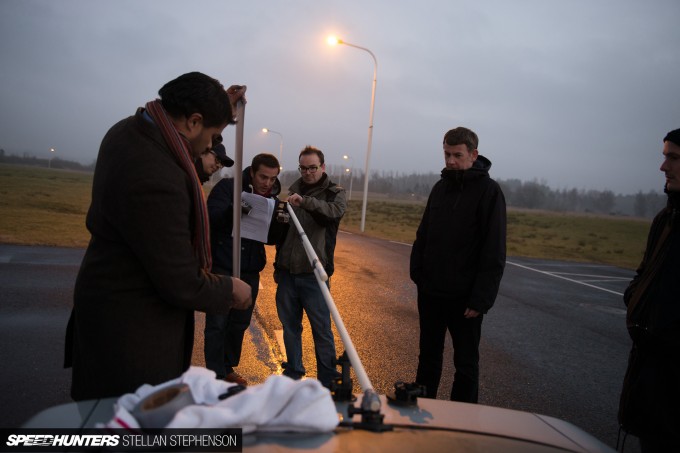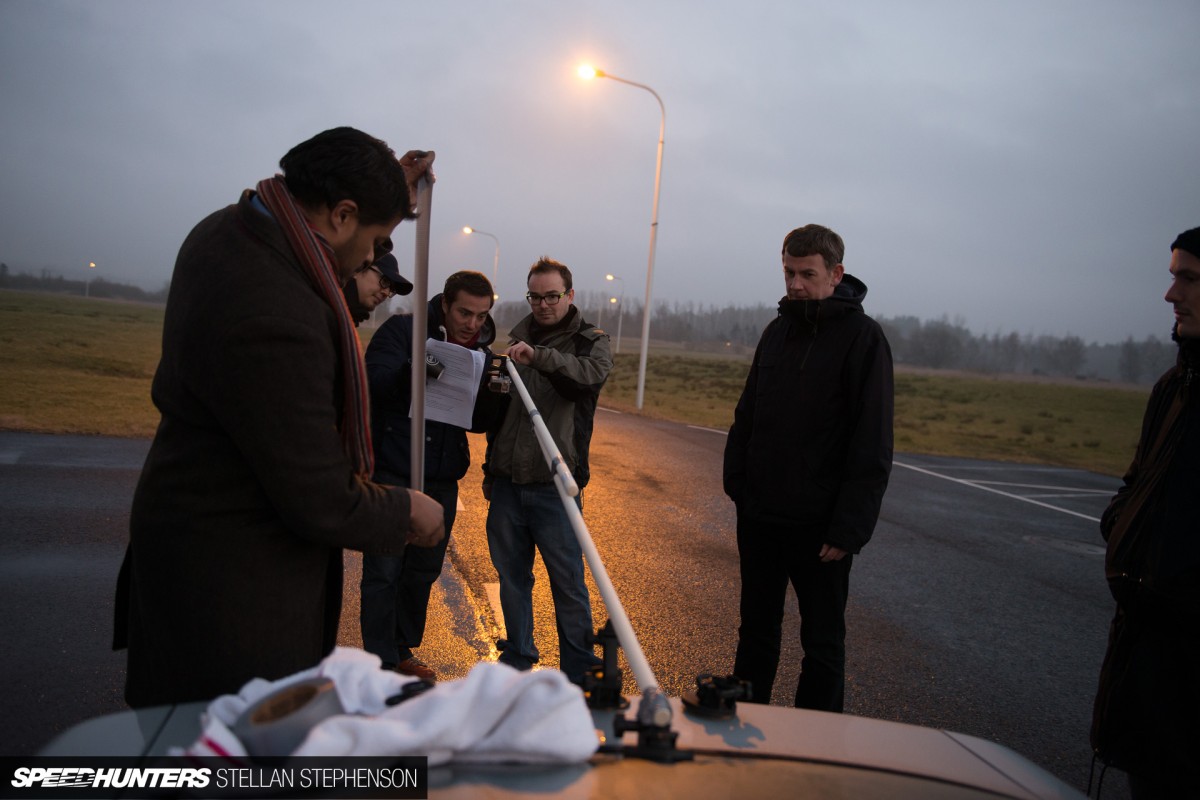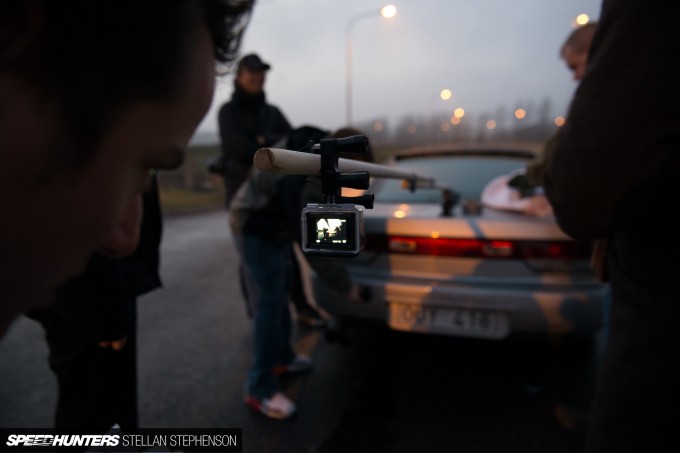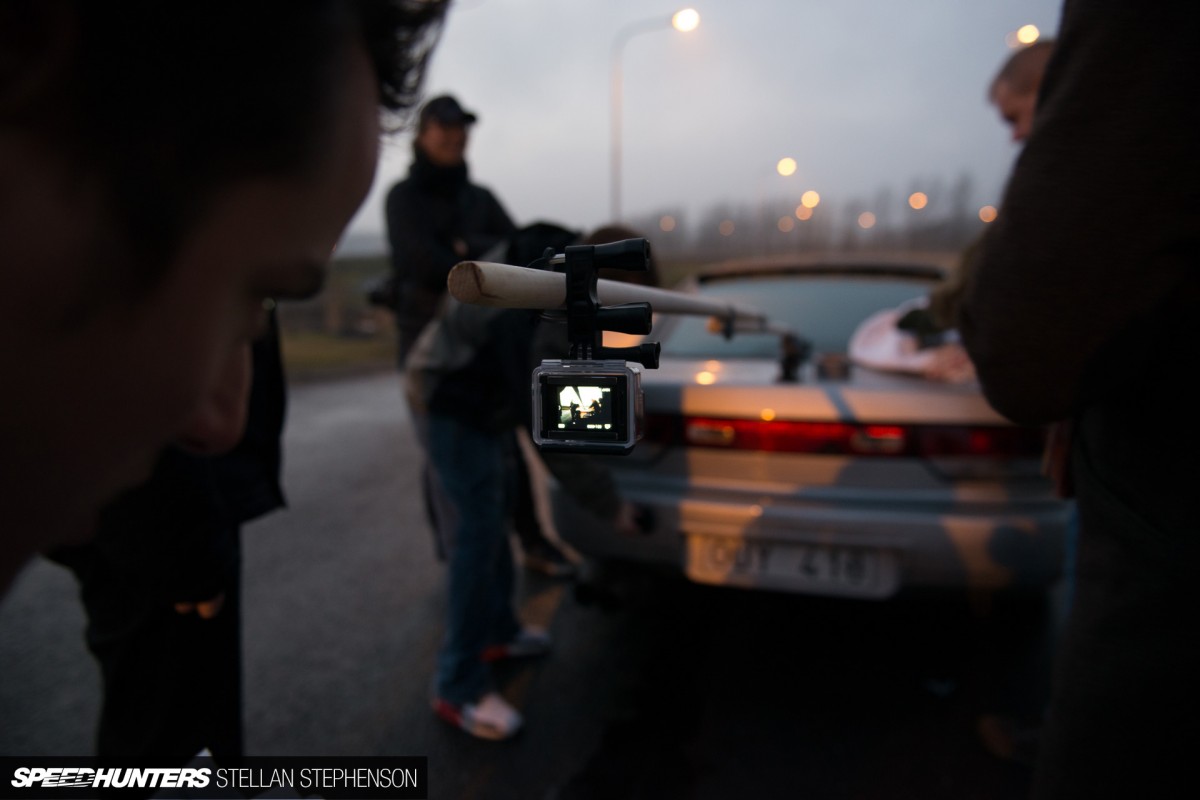 I'd love to say it was a very high-tech solution, but the reality was a lot of mathematics, some complex shot matching and a broomstick or two. By the time the Swedish sun had finally set, we had our follow camera rig set up and we were mildly confident that it wouldn't collapse or fly off when the car went through its demanding drifting sequences.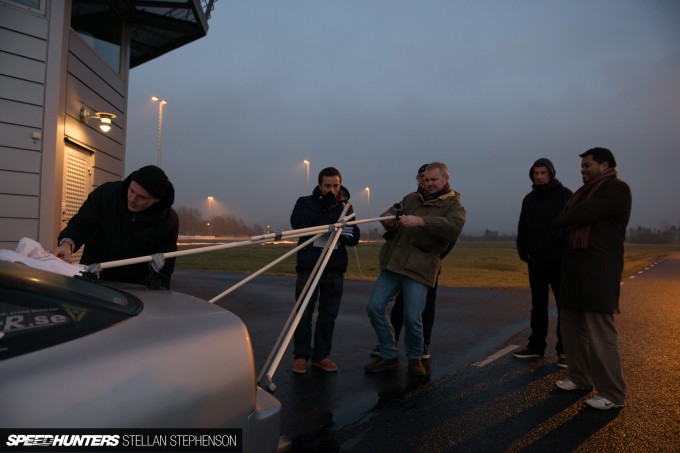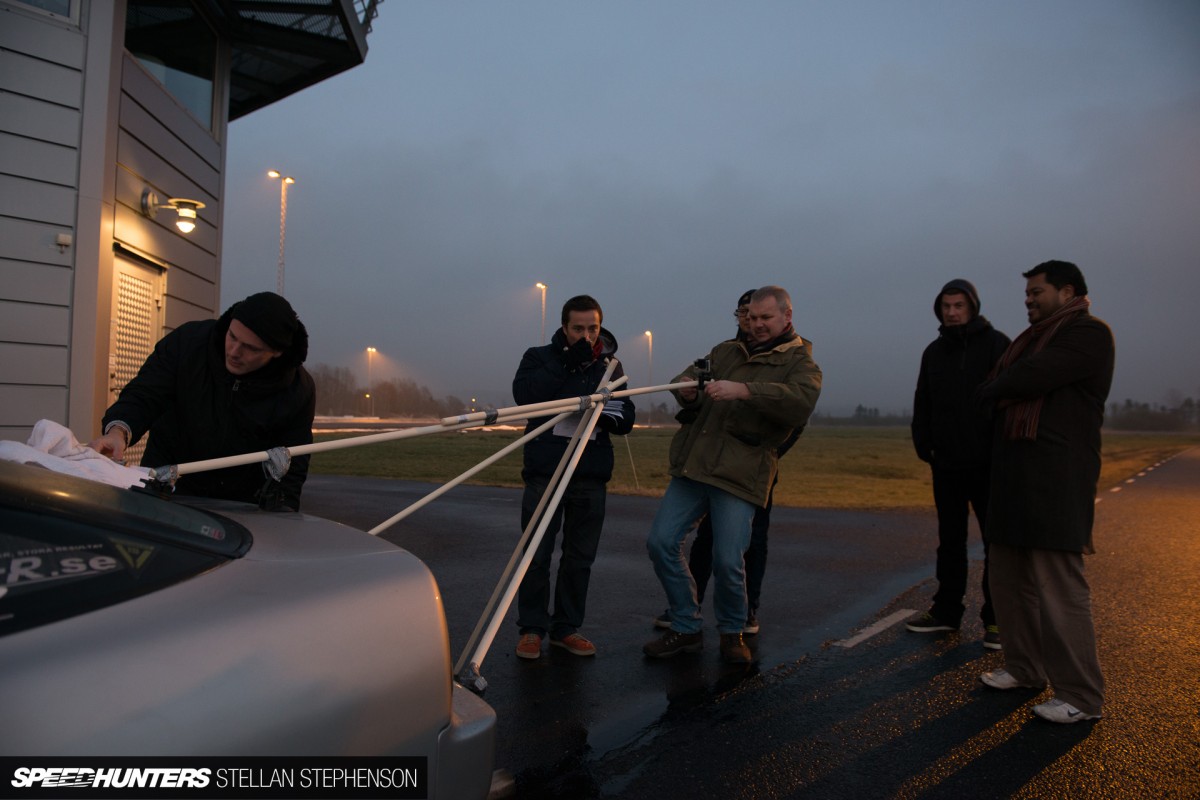 And so it began. We started with a warm up, quite literally. Simon Edgar, Need for Speed's lead VFX artist, wanted to capture some burnouts on a wet road, and we need to get the tires warmed. Here we were capturing some close-up detail of the smoke as it is lit by the mercury and sodium lights. Everything was captured by our Canon 5Ds, (the same cameras we use to capture all our visual reference) for consistency – and calibrated as required. Additionally, in order to maximize consistency, we captured from all angles at the same time. Simon briefed Joacim, the driver, on the required speeds and acceleration times. We then determined the placement of the tires on various types of asphalt to better understand the kick-up differences.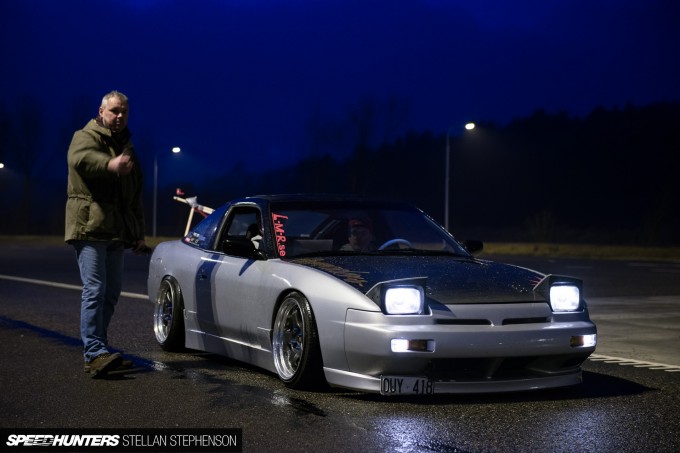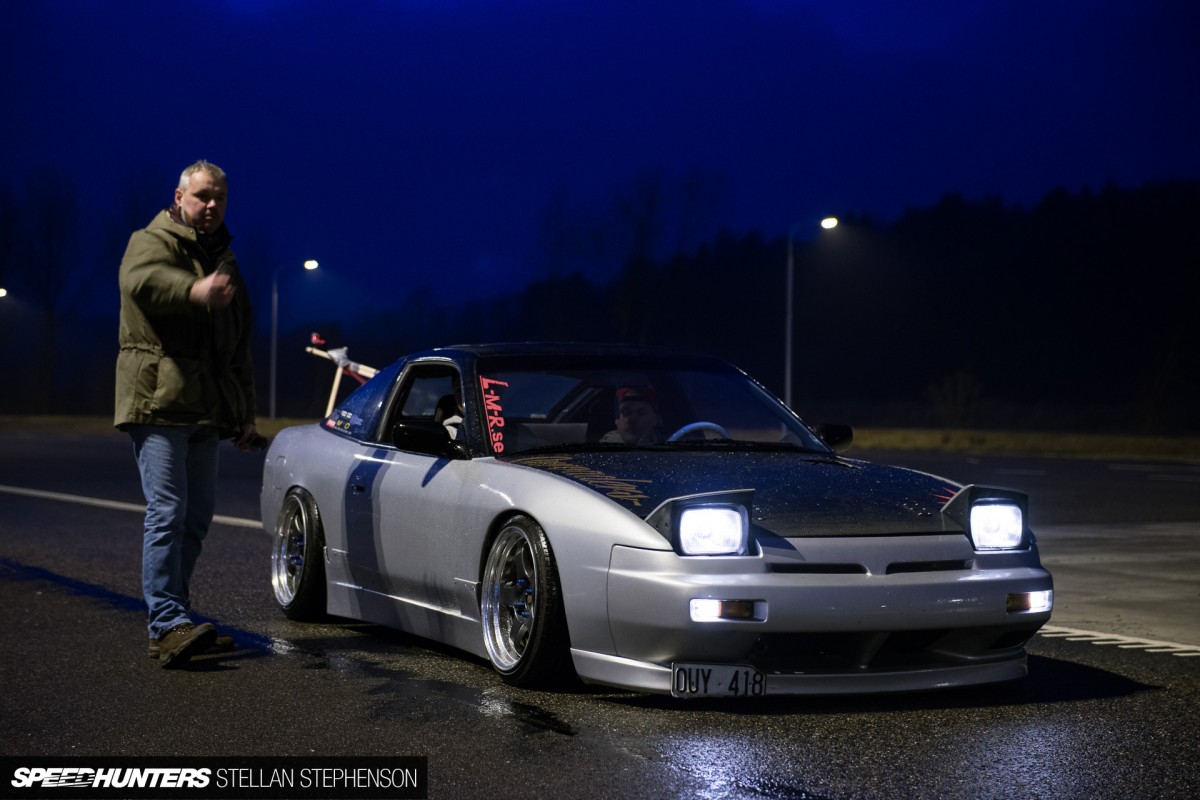 Now, here is the strength of reference. Half of the team were expecting incredible plumes of smoke – the displays so often captured at drift events. But semi stock cars on wet roads have quite a different signature. Smoke mixes with wet kick-up, and under the limited lighting a lot of the great smoky content blends into the darkness. It is there, but lingering under street lights and illuminated by the tail and head lights. Under the knowledge that the reference was authentic, we were pretty sure we would need to make some fictional adjustments in engine to exaggerate the effect. Additionally, it was a nice surprise for the art directors to see how street lamps look after some very irresponsible driving nearby.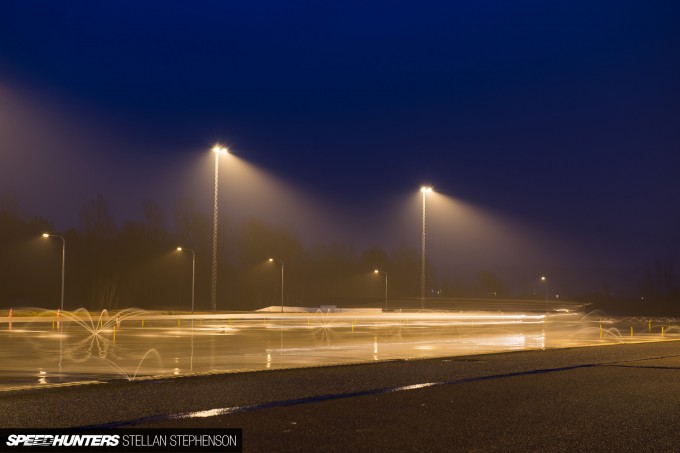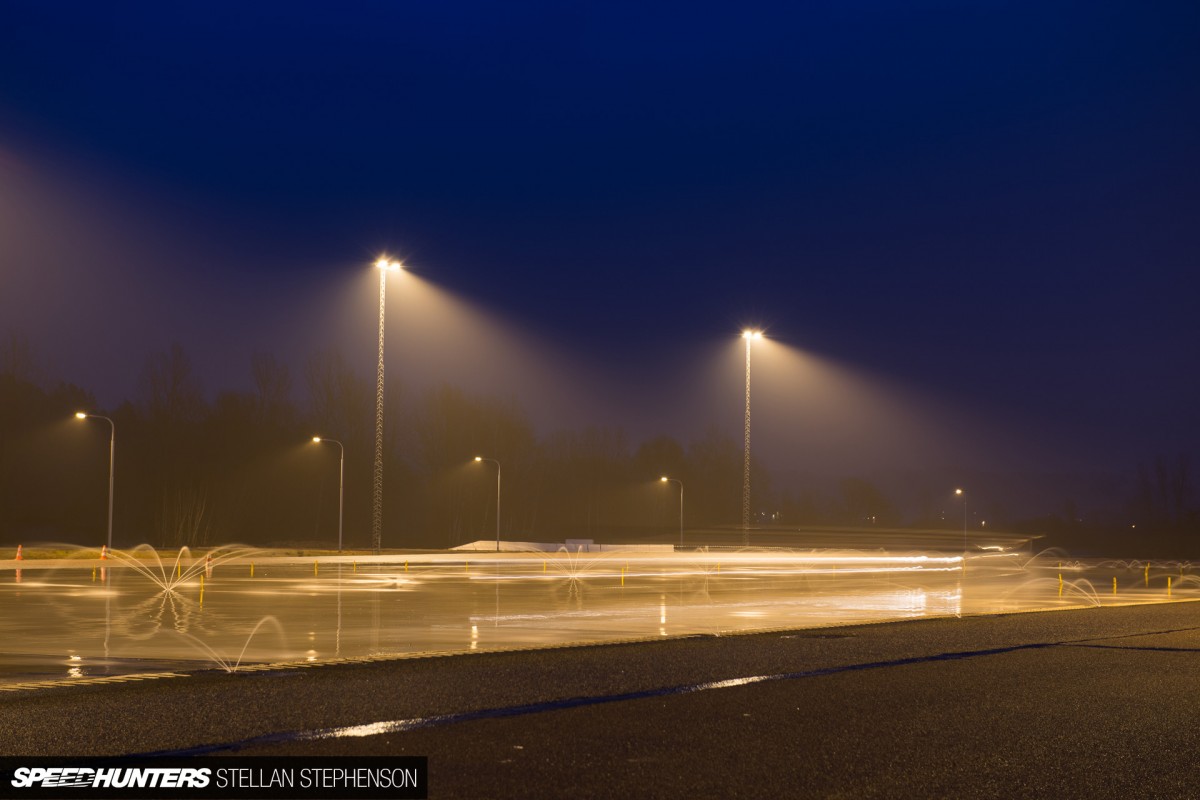 Satisfied with our smoke reference we moved onto the skid pad for some very real kick-up photography. Joacim was let loose onto the wet, again choreographed by Simon. Once more, everything was captured from multiple angles to ensure the ideal reference. More GoPros were attached to the car – mainly covering all points of kick-up. What began as a few back and forth straight line drives quite quickly escalated into a full-blow skid pad ballet (plus some very convenient reflection reference for our non-VFX team in attendance).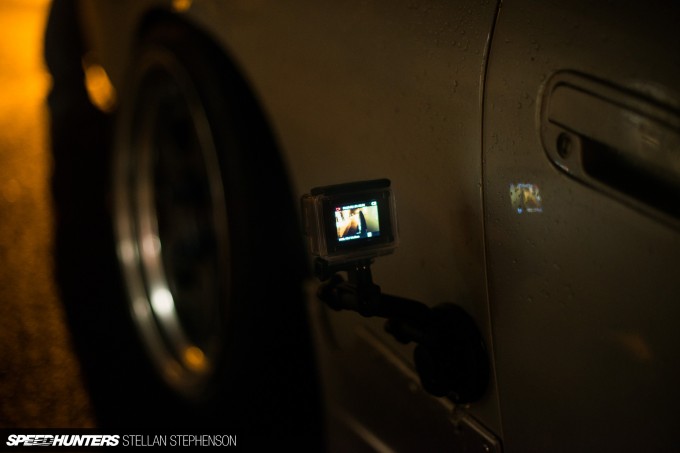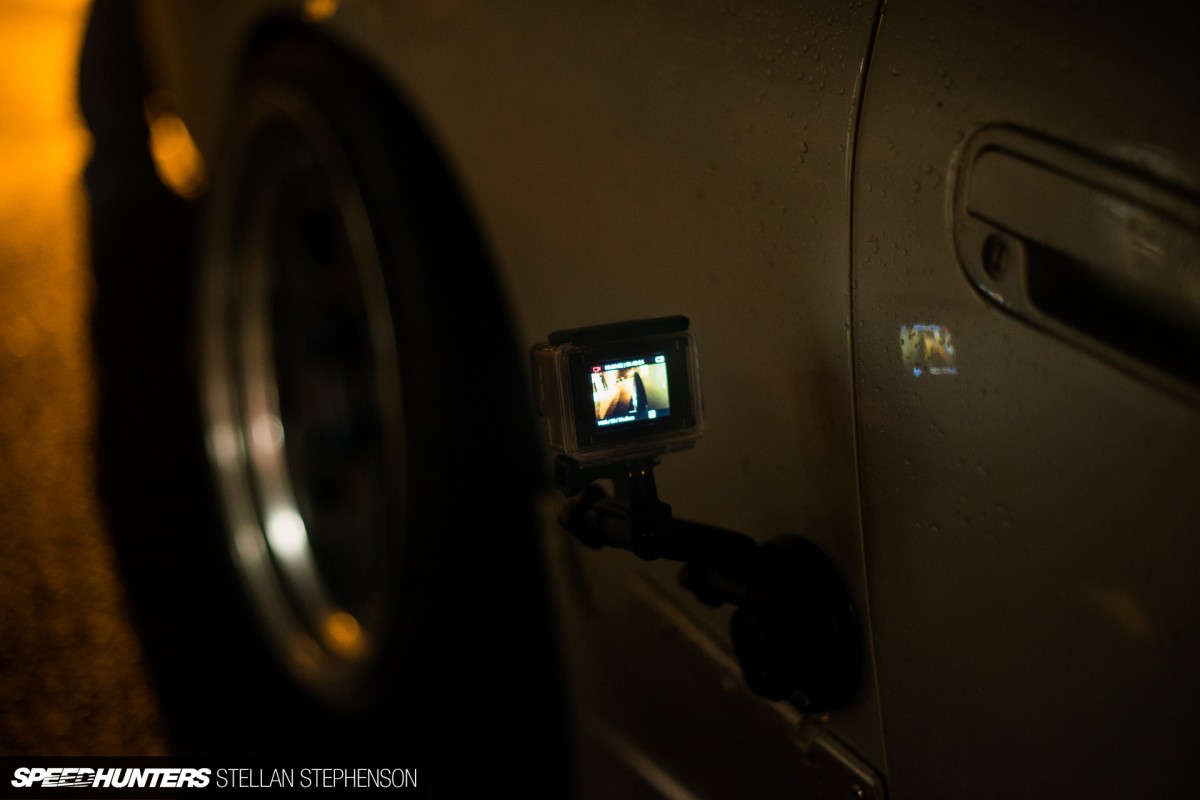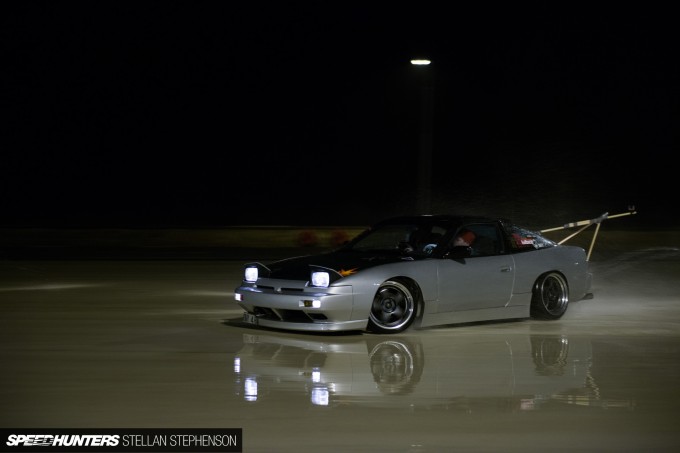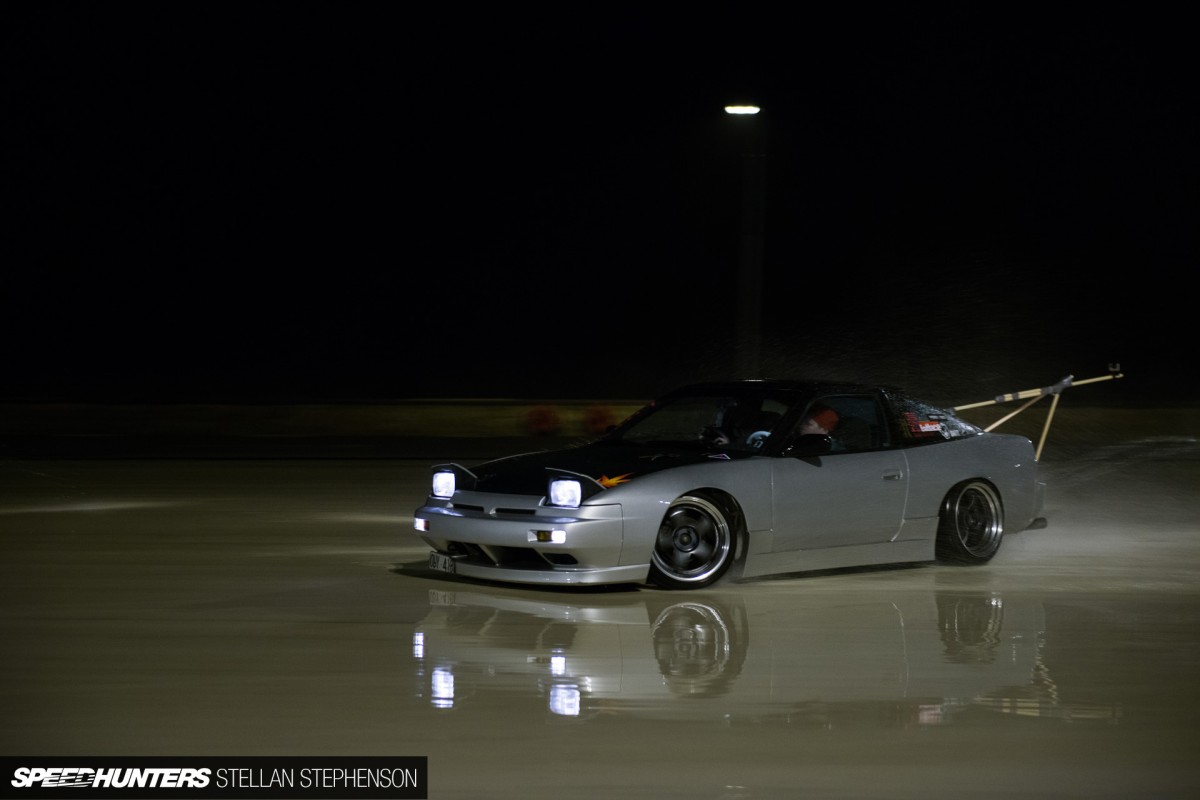 With memory sticks filled with 120FPS 4K content and an hour or so of track time left, we used the remaining minutes in the most constructive way we could. We stuck our handling designer in the passenger seat, instructed Joacim to drive for fun, and chased him around the track with a follow car for some cine reference. With the technical constraints lifted, we captured some fantastic reference, and more importantly shared some very visceral memories that came up frequently in the following reviews, including a near miss with the follow car that should translate very well into the product.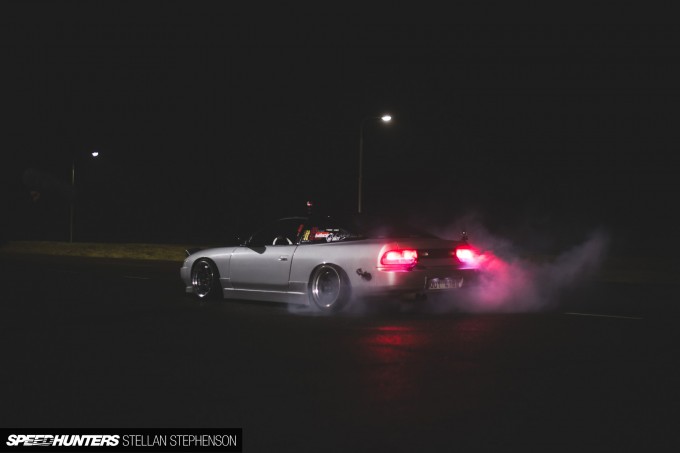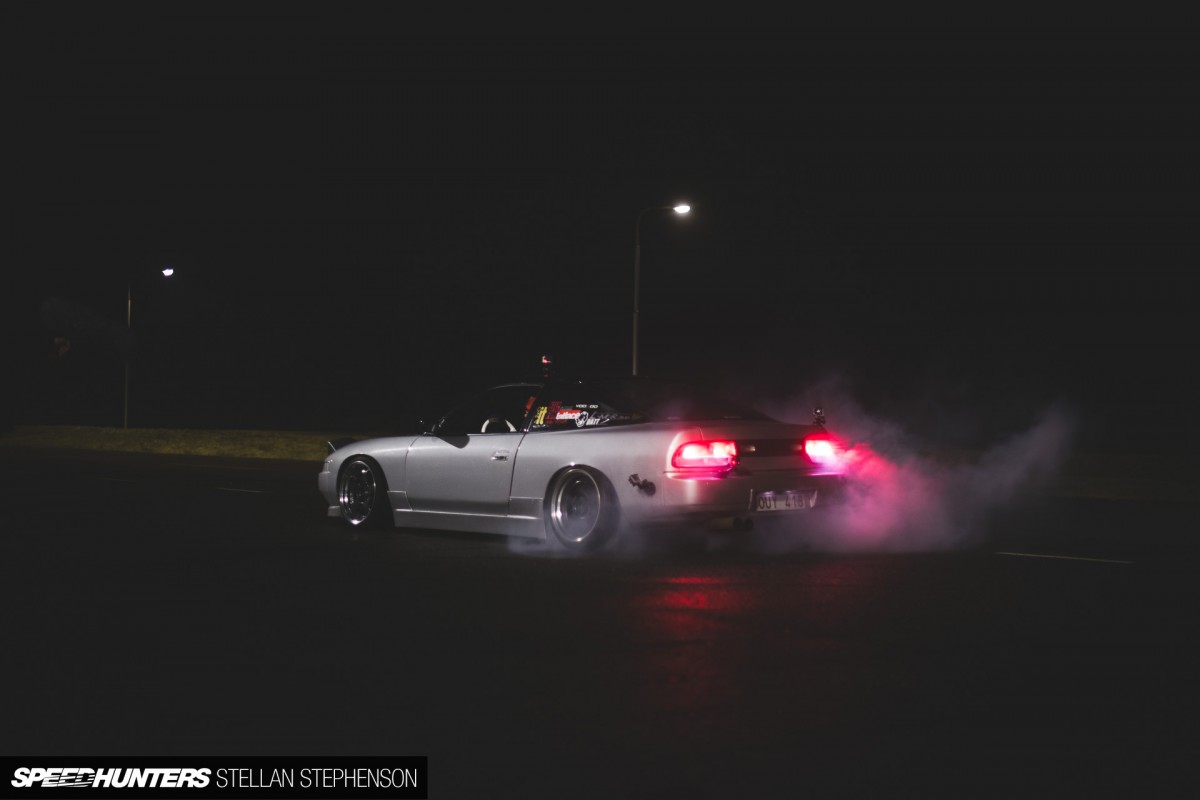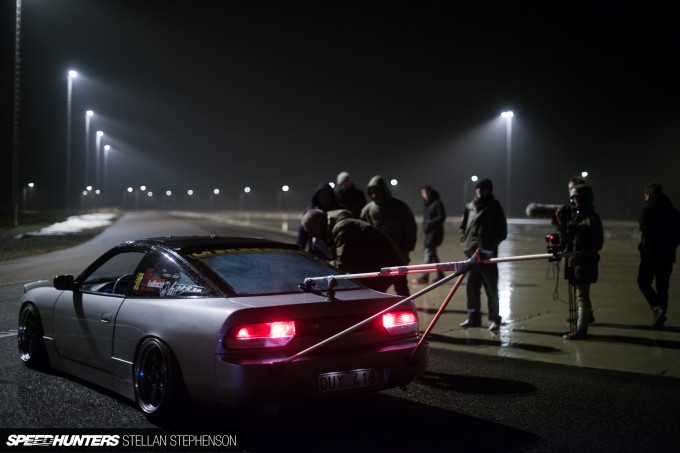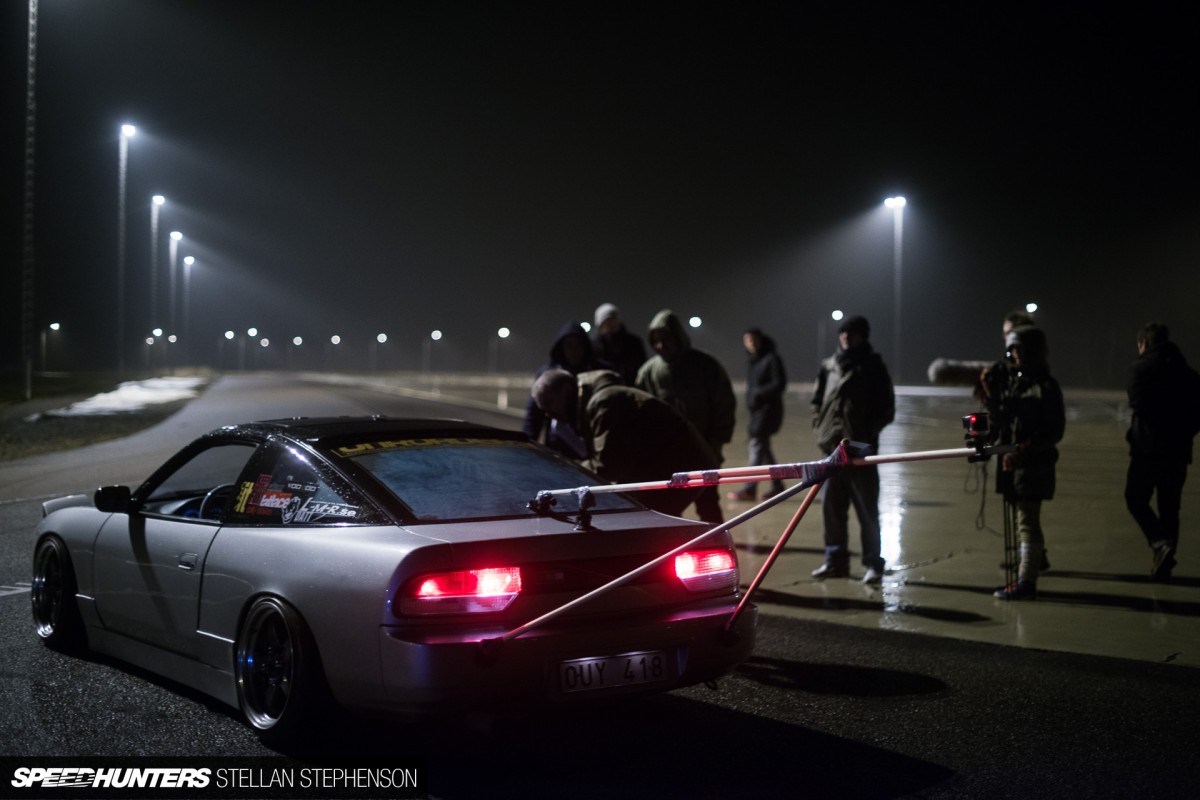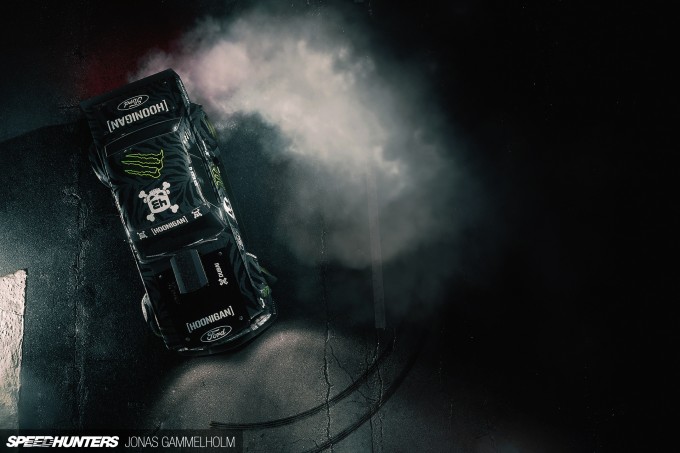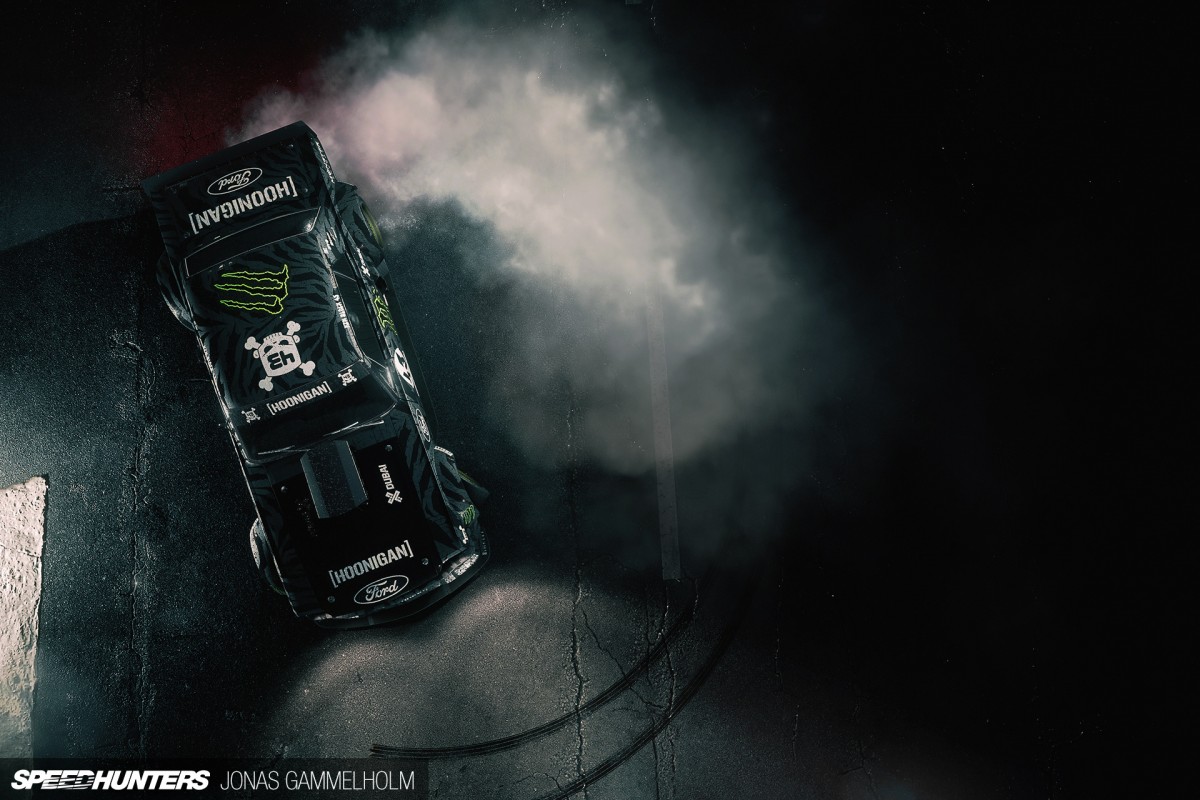 As I write this, in much sunnier conditions, the team is busily tuning and adjusting the smoke behavior within our game engine, Frostbite. Wind, physical behavior, traction variables, surface properties all need to be connected via (very complex) schematics to ensure the behavior is correct no matter how irresponsibly our players drive. Needless to say, we're very happy with the results and can't wait to get it into the hands of our fans – or indeed any fan of great game graphics!
David Taylor