A Twist Of Fate
Occasionally, I do like to sit back and take a look at where I am, where I've come from and how it all happened. I'm sure most people have that moment of reflection at some point in time. Thinking things like, 'I could be living in Cambodia right now if my alarm had been working that morning', or 'man, if I didn't feel like a pepperoni pizza that day, I would have never realised my love for the Fiat Multipla.' It's like looking at the branches of a tree and seeing how each seemingly inconsequential moment and decision in the past has created new branches, all culminating in you sitting right where you are at this very moment.
I had to have a quiet chuckle to myself when pondering this exact thing as I stood in front of a nondescript door in downtown Hong Kong recently.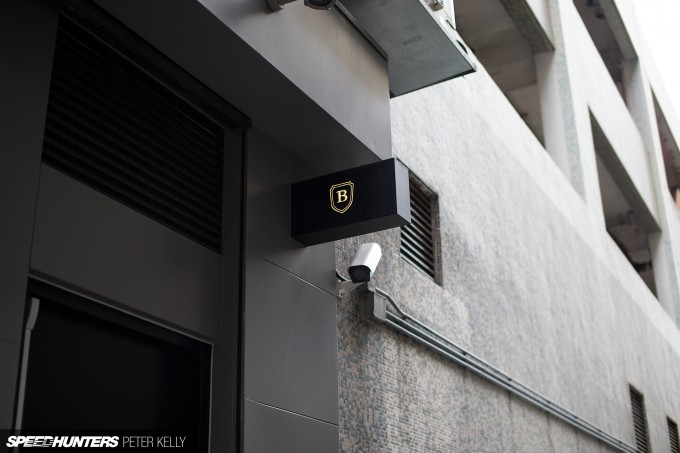 The door belonged to Blackbird Automotive, something you'd only be aware of if you knew to look for the subtle 'B', next to one of many security cameras, suspended a few meters above. Blackbird caters to a very select group of clientele, buying, selling, restoring and servicing the most desirable cars in Hong Kong – and I was about to get an exclusive look inside.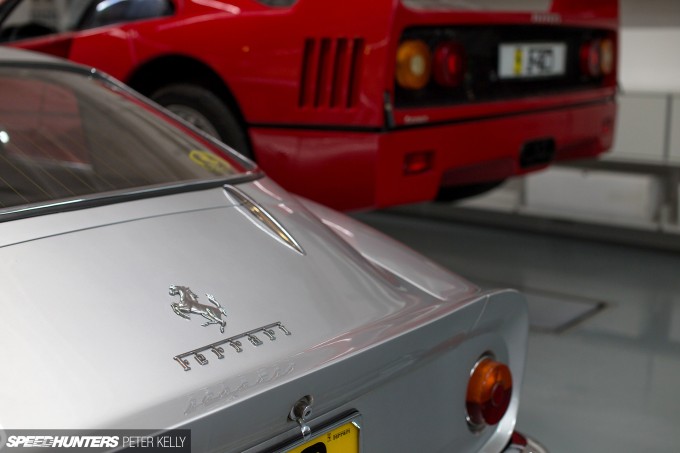 How, you might ask? Well, that brings me back to my tree, and tracing those branches all the way back to meeting and working with a guy named Frank Liew over a decade ago. Back in those days, Frank used to be one of the kings of the New Zealand show car scene and I was just getting my start in the industry, working for the same magazines and TV shows that he did. Eventually, Frank left NZ for Hong Kong, where he began working for creative agency Silly Thing.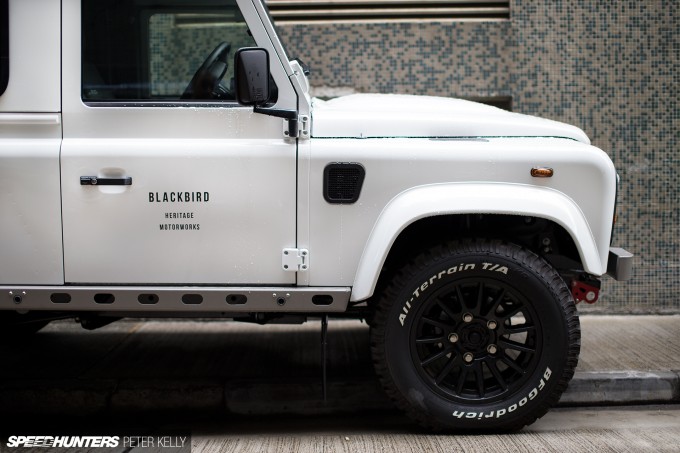 From there, Frank was involved in helping set up a new business for the discerning car enthusiast, Blackbird Automotive with company founder TK Mak, which includes a quarterly publication entitled Blackbird Automotive Journal.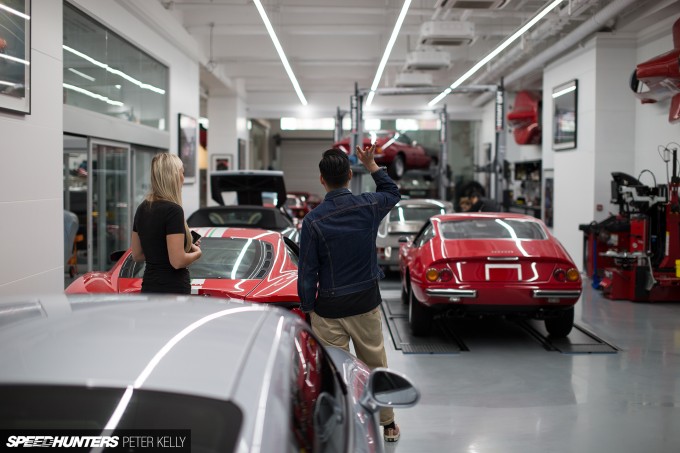 That's Frank on the right, standing next to our own Taryn Croucher.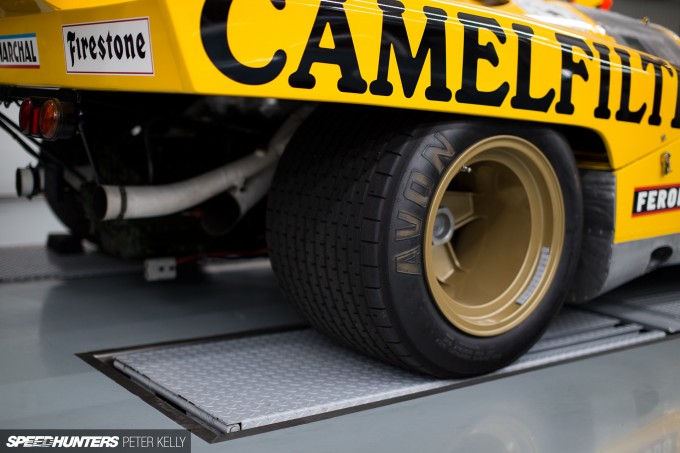 It was an obvious, if somewhat ambitious jump to translate the ethos and style of the magazine into a physical shop – a dreamland filled with incredible machinery – aimed to service Hong Kong's more affluent enthusiasts. I had seen snippets of this place occasionally surface from Frank on my news feed over the past year or so, and after looking at flights and realising I could potentially stopover in Hong Kong on the way back to Europe earlier this year, I reached out to Frank, who agreed to show Speedhunters the entire operation.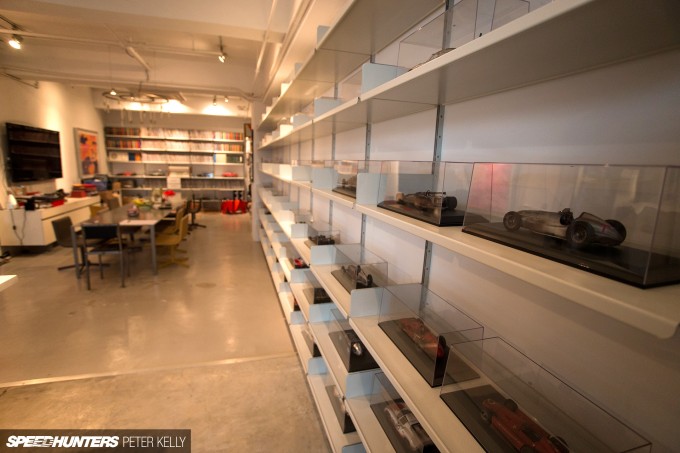 First, we took a look upstairs, where Blackbird Automotive Journal is produced and the creative agency holds office. To be honest, whilst walking around and meeting all the staff, all I could think was 'I wish this office was my bedroom.' Incredibly detailed scale models lined every wall…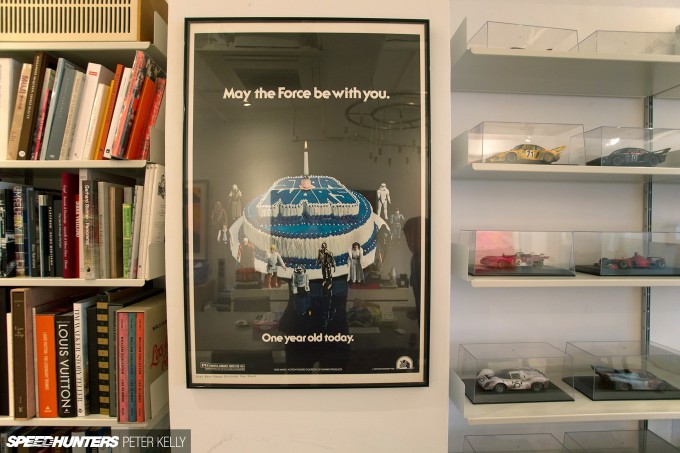 Along with a heap of Star Wars memorabilia like this original-run promotional poster for the first film.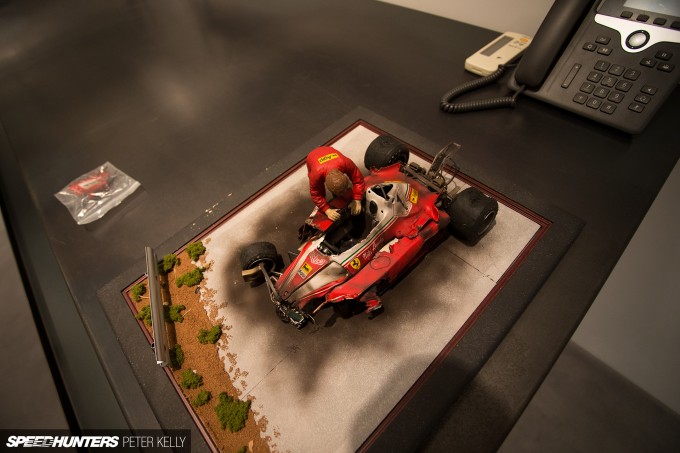 Everywhere I turned there was something interesting to look at – like this diorama of Niki Lauda's near-fatal crash at the Nürburgring back in 1976.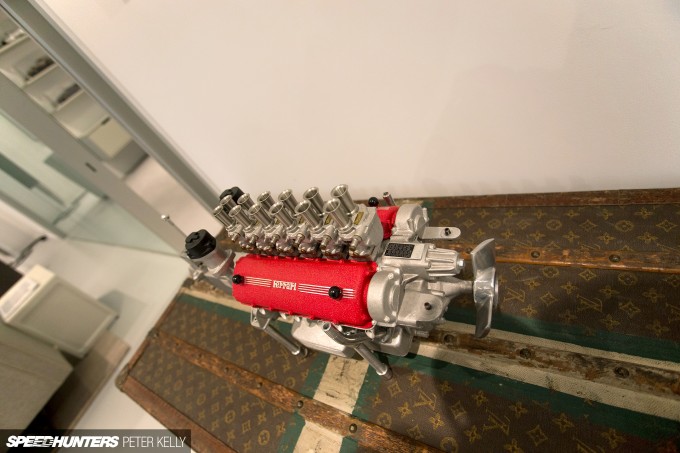 Or this incredibly detailed scale Ferrari V12 by Italian craftsmen Terzo Dalia, just another piece of a seemingly endless collection of interesting items. But that was nothing compared to what awaited us back down on the ground floor…
The Most Beautiful Workshop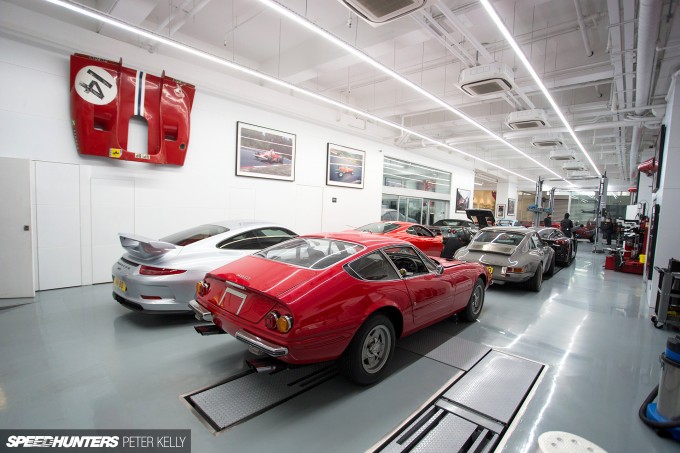 I've been to a lot of workshops in my years as an automotive journalist, but I've never seen anything like this. It was, for lack of a better term, a beautiful sight. This is Blackbird Heritage Motorworks, where all the hands-on work with clients' cars take place.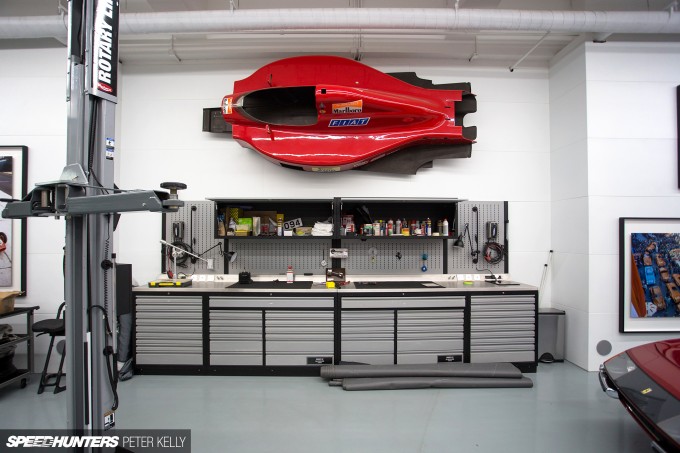 A clinically clean expanse unfolded before me as I walked through the door; a modern, crisp sea of stark whites, greys and blacks that would be something you'd more likely see in a home design magazine. Pristine workbenches, perfectly stocked toolboxes and spotless hoists in every direction.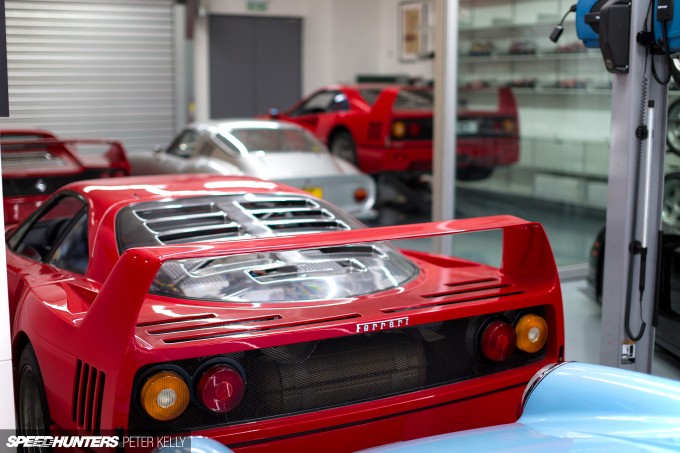 The greyscale was interrupted in the best way possible by a sea of mostly Ferrari red, with the odd splash of black, blue and silver. A treasure trove of rare and exclusive automotive beauties just waiting for me to salivate over.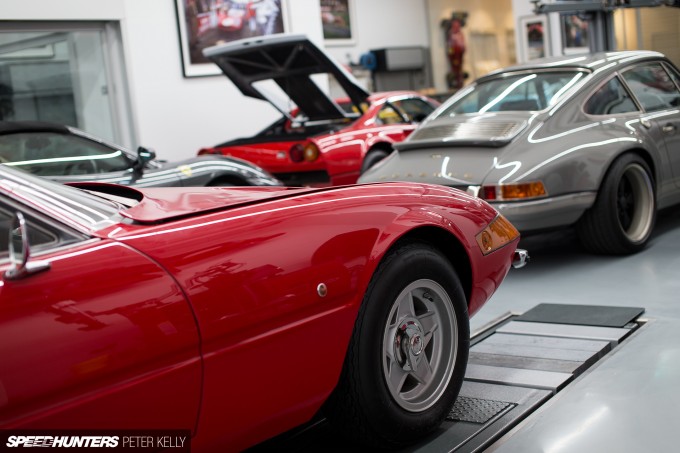 Among the crowd of customer and inventory cars sat a couple of sleek Daytonas…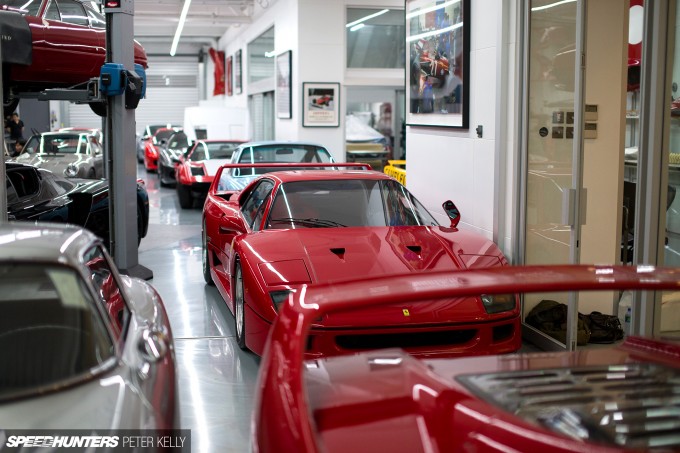 Two F40s and an F50…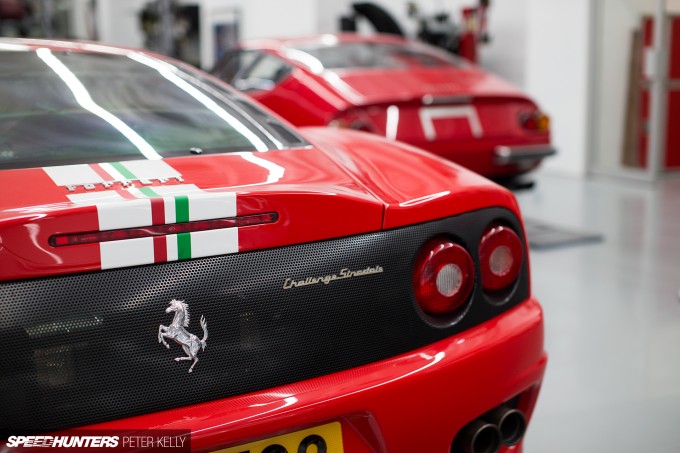 Plus a plethora of other rare and desirable machines – mostly from Ferrari but with a few oddballs thrown in that were equally as interesting.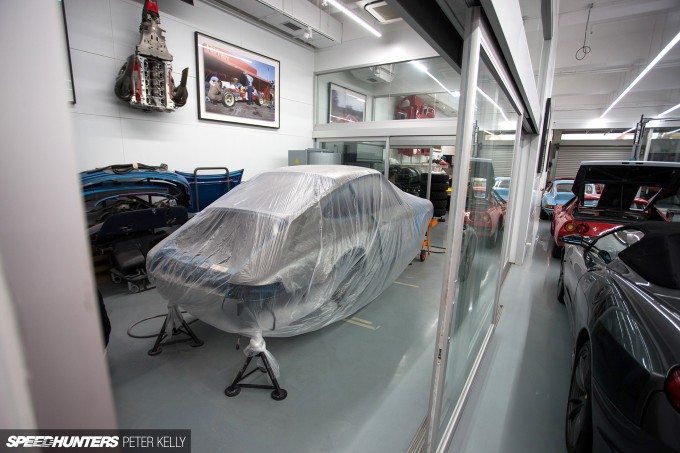 There was also a room set aside specifically for restoration. During my visit, a 964 was undergoing a ground-up resto for a customer.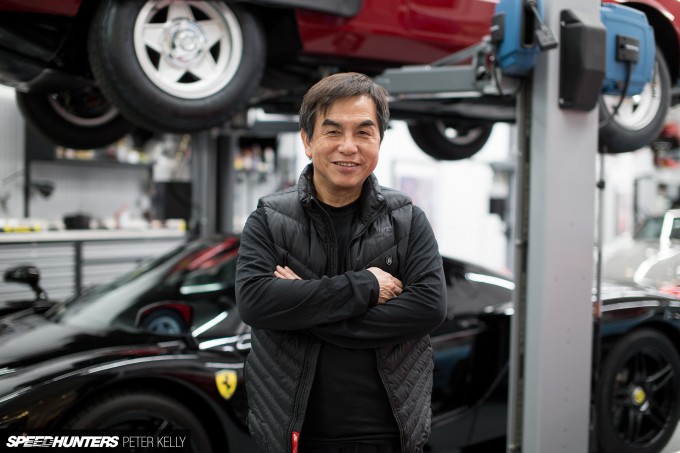 The Heritage Motorworks site is run by Willen Ip, who Frank refers to as "our workshop manager/guru/grand master/knower-of-everything." Willen has 40 years experience working with Ferraris, and Porsches before that.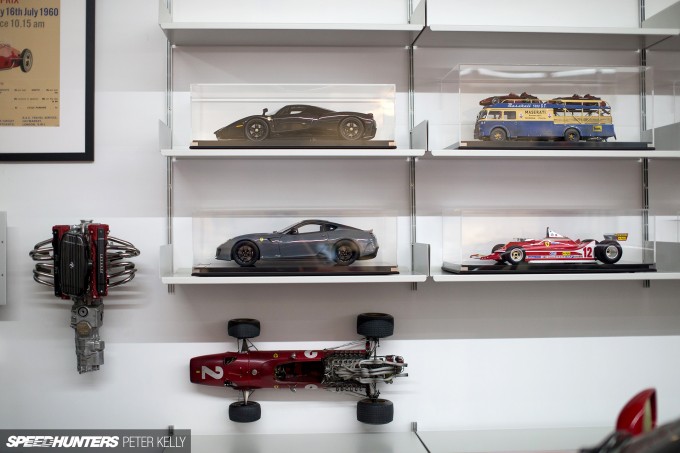 Like the offices up above, every surface of the workshop is covered in something interesting. From vintage posters, to a selection of Amalgam Fine Model cars, to genuine body shell parts…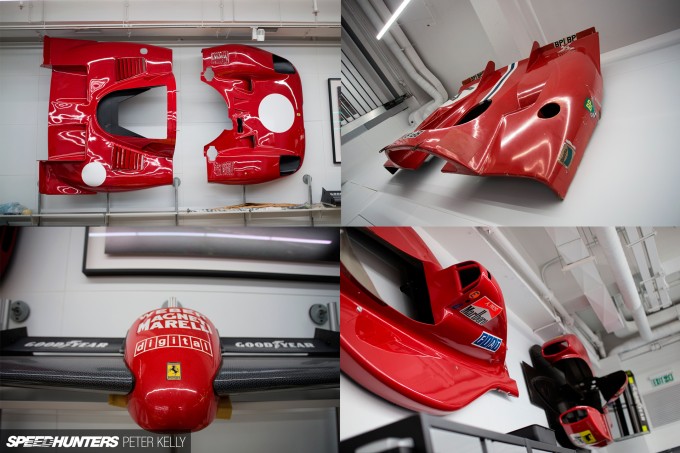 Clockwise from top left: a 512M body raced all over Europe; an ex-NART (Luigi Chinetti's North American Racing Team) 512S rear body shell; the nose cone from Michele Alboreto's Ferrari F1/86 Formula 1 car from the 1986 season; and finally, one of Alain Prost's F1 bodies next to a body campaigned by Jean Alesi. Believe it or not, this was just a small selection of the genuine parts adorning the walls.
The Diamonds Among The Gems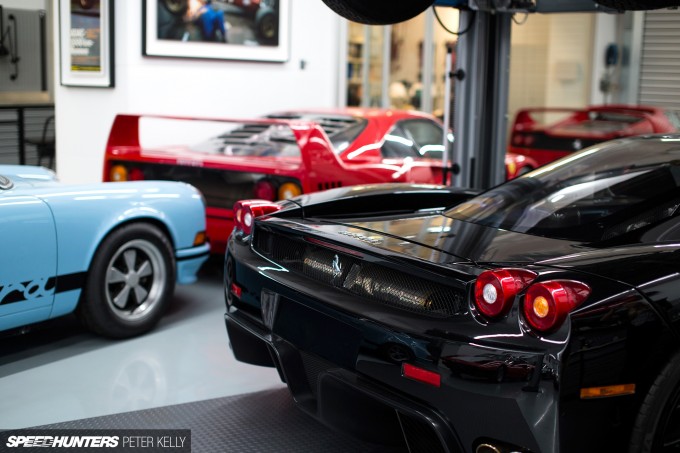 Yes, all the cars at Blackbird were beautiful, but even among all this greatness, some still shone brighter than the rest. My first pick would have to be this incredible jet-back Enzo.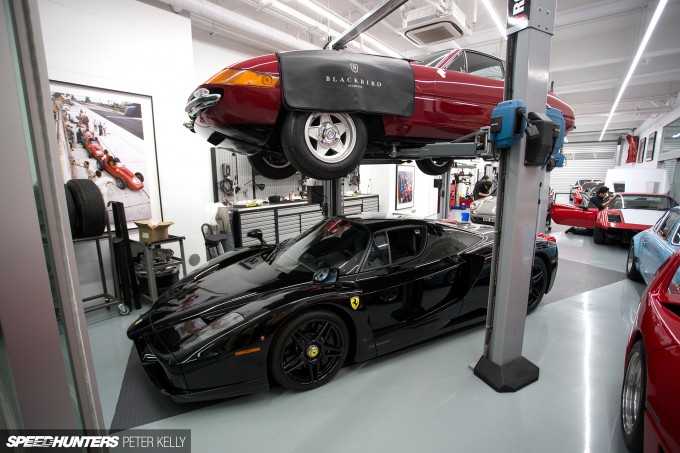 It's funny, I never really had all that much appreciation for the Enzo – the front end and its beak-like design treatment just never sat well with me… But in person, and in black? That changes everything.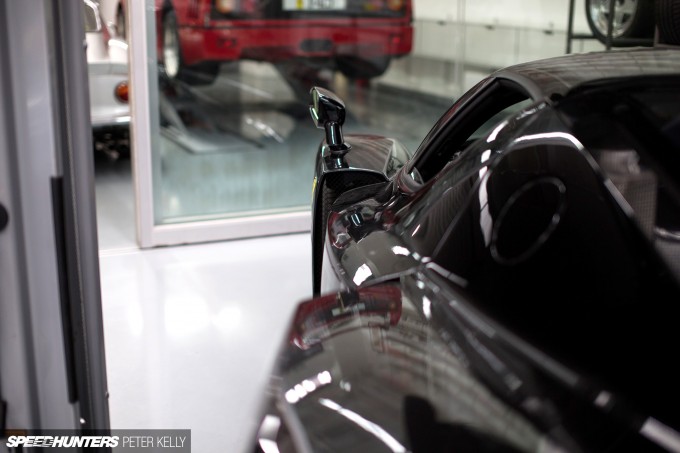 Standing next to the car, you get an appreciation for just how low and wide it is. Its purposeful shapes that turned me off back in 2002 when it was released now seemed somehow perfect.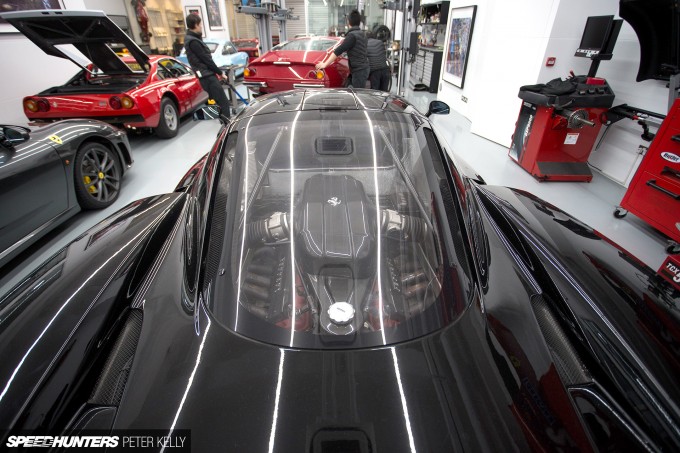 Willen actually needed to move the car while we were there, so we were lucky enough to have our eardrums destroyed by the absolutely thunderous F140B V12 as it fired up.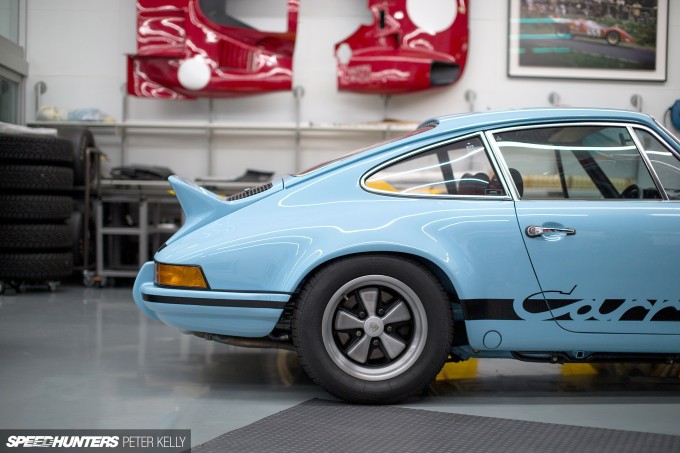 Although the majority of the cars at Blackbird carried the prancing horse badge, I have to admit that two of my favourite machines bore a different, slightly more Germanic coat of arms. First, perhaps the most incredibly cool of all vintage road-going Porsches: a genuine 1973 2.7 RS Lightweight Carrera.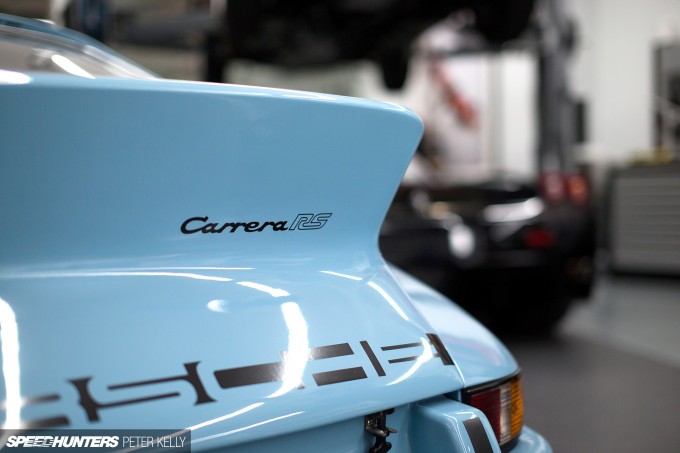 Owned by German rally ace Heinz-Walter Schewe from new, the RS competed in the Lombard RAC World Championship in '74 and '75 and took victory in the German Rally Championship in '76 before being retired the next year. Schewe kept the car for the next 40 years, and it was recently completely restored to original specifications and is now for sale.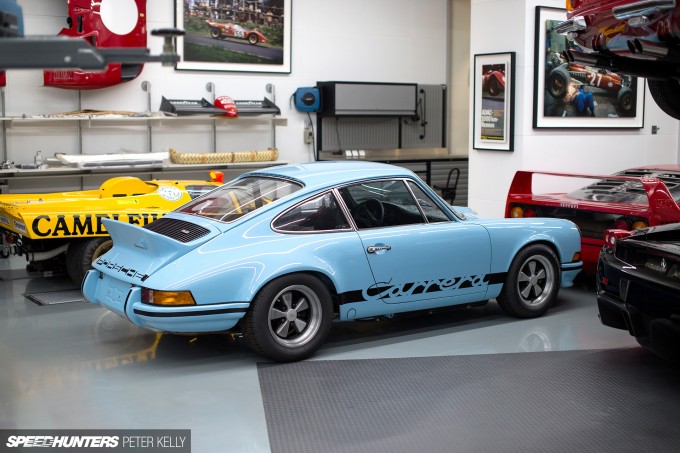 I love everything about this car, especially that Gulf blue paint – the factory colour from new.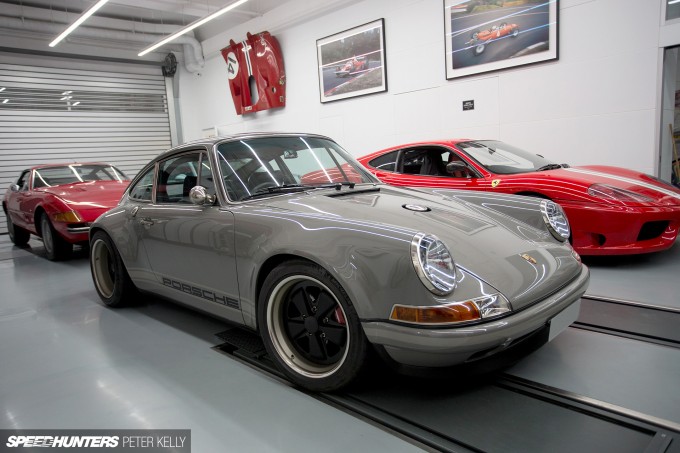 My second favourite piece of Stuttgart magic comes via California, the home of Singer Vehicle Design. This is the first Porsche 964 reimagined by Singer that I've seen in person, and I have to say it's all in the details.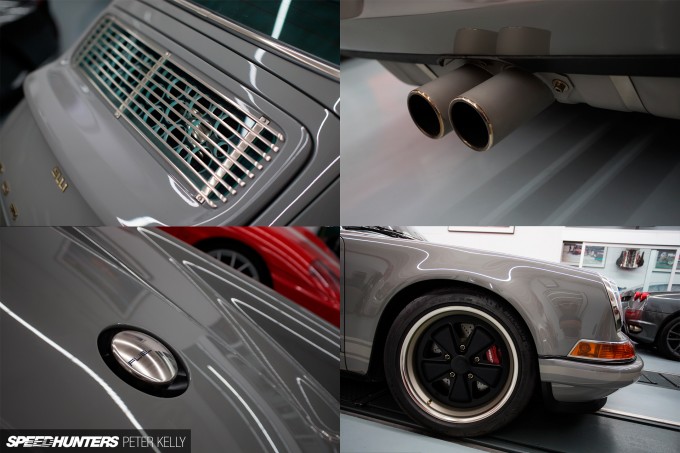 This particular example was produced by Singer for one of Blackbird's local Hong Kong customers, and the unique colour and the nickel-plated touches just work so well.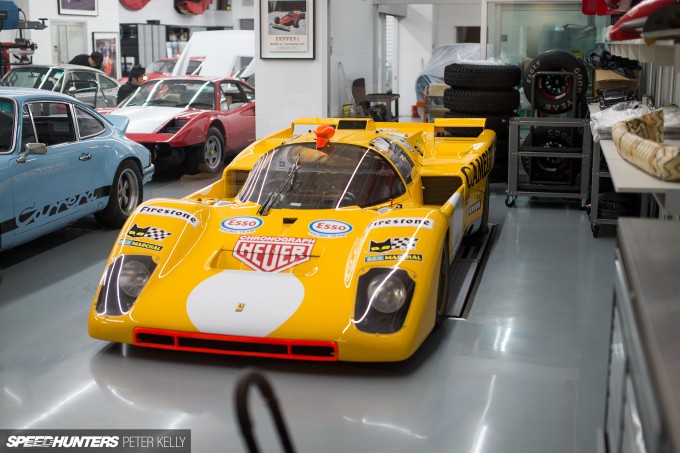 Now onto the really special stuff, which is a funny thing to write when talking about a space jammed with F40s, an F50 and plenty of other rare exotica. Let me introduce you to #1030, a Ferrari 512M that debuted at the 1970 Spa 1000km race with none other than Derek Bell behind the wheel. This was the only yellow example out of the 26 512Ms produced.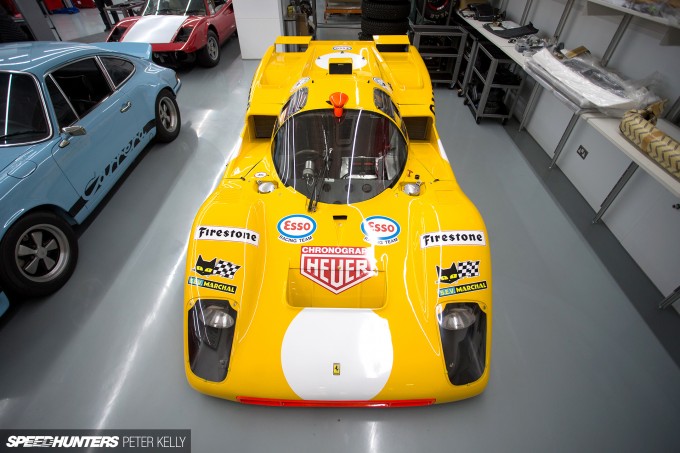 According to Derek, this was the car the converted him from formula racing to sports car racing, and he then went on to win no less than five Le Mans races later in his career.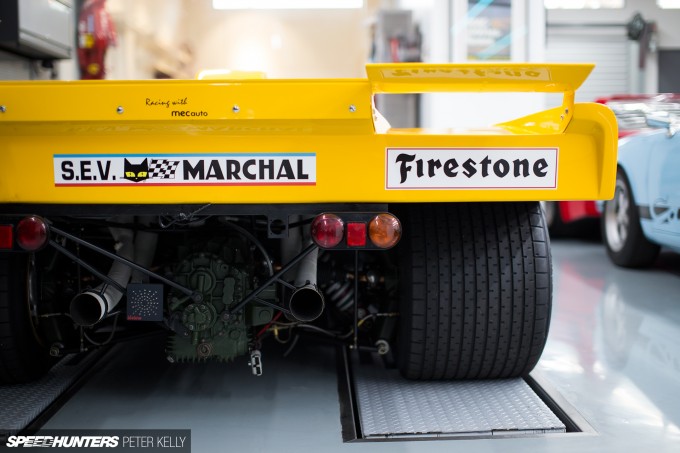 This machine was also used for the filming of Steve McQueen's Le Mans movie after one of the cast 512Ms burned down during production. It was temporarily painted red, before going back to yellow after filming wrapped up.
The 512M is featured on the cover of Blackbird's latest journal, and was recently shipped over to the UK for the Goodwood Festival of Speed, where Derek was able to give it some death up the hill. The event was chronicled in this beautiful film by Blackbird, seen for the first time here on Speedhunters. We'll be posting part two of this film, which features Bell's screaming run up the hill, when it's released late next week.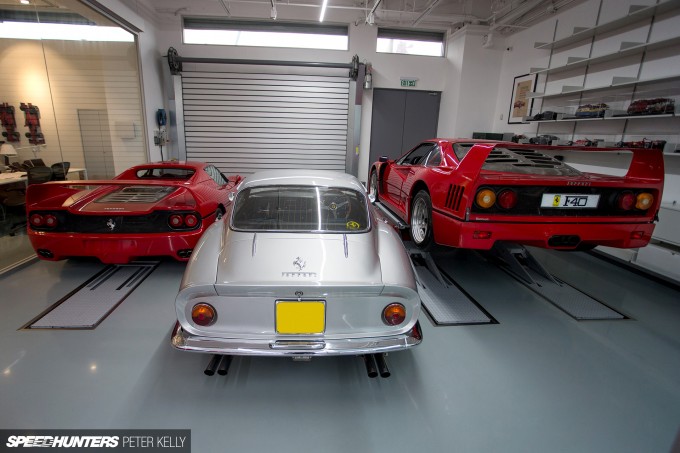 Lastly, sandwiched tightly between a F40 and an F50, sat this silver Ferrari 275 GTB/4. Sure, this UK-new, right-hand drive grand tourer didn't have an amazing back-story like the 512/M, but you just can't go past just how damn sexy it is.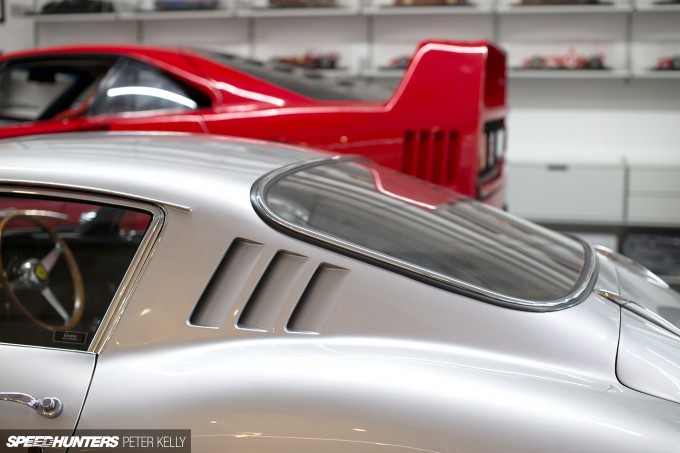 Currently, the 3.3-litre V12-powered coupe would fetch somewhere around the 4.5 million dollar mark if it went up for auction.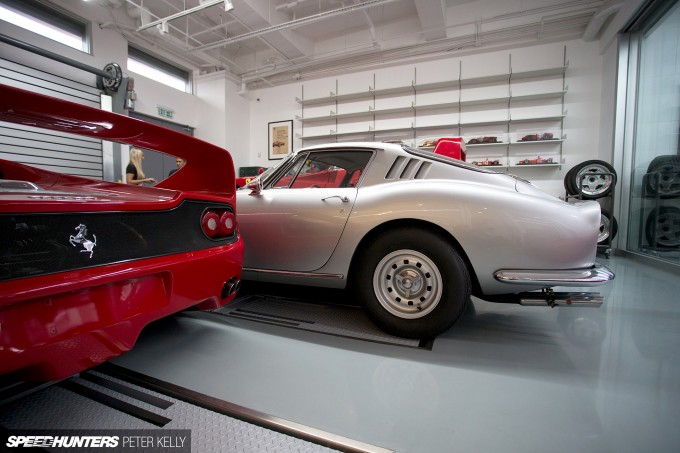 I know I'm not supposed to say things like this about such a beauty, but can you just imagine how amazing this car would look low on some wider, more aggressive wheels?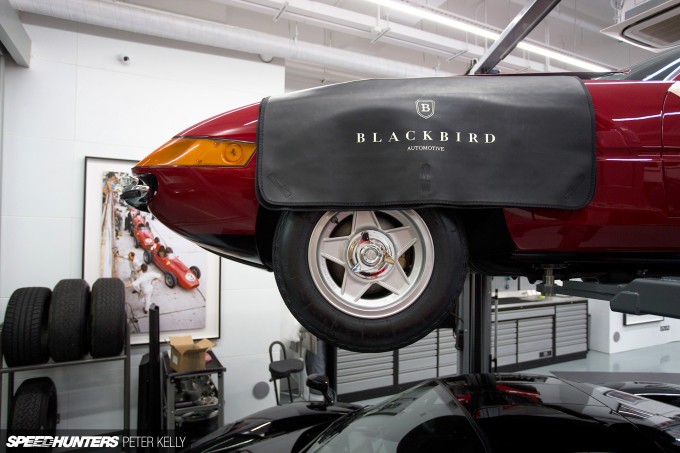 After lingering for what probably amounted to an unnecessarily long time, we eventually had to say our goodbyes, to leave this Shangri-La and head back out into the bustling metropolis that is Hong Kong.
I have to admit that my time at Blackbird has given me a whole new appreciation for Ferrari and all it stands for. And now, writing this and thinking about these cars and the artistry, the stories and the soul behind them all, I feel a little silly for dismissing Ferrari as easily as I have in the past. Sure, I've always admired the Italian icon, but perhaps due to the entry price point, or even the type of people I saw driving them, I never paid too much attention. Blackbird Heritage Motorworks has taught me just how ignorant I was, and from now on, Enzo and his legacy have a new life-long fan.
A big thanks to Frank and the entire team at Blackbird for allowing us a peak inside their amazing facility – it was truly inspirational! Check out Blackbird Automotive on Facebook and Instagram if you'd like to see more.
Peter Kelly
Editor-in-Chief
Instagram: speedhunters_pedey
pedey@speedhunters.com
Cutting Room Floor