Check Yourself
The last time I wrote about Project Strip Club, I was banging on about doing things properly and how it was time to get the niggling problems, both small and large, sorted out once and for all. Needless to say, they haven't been. Instead, I've just been driving the crap out of my wagon.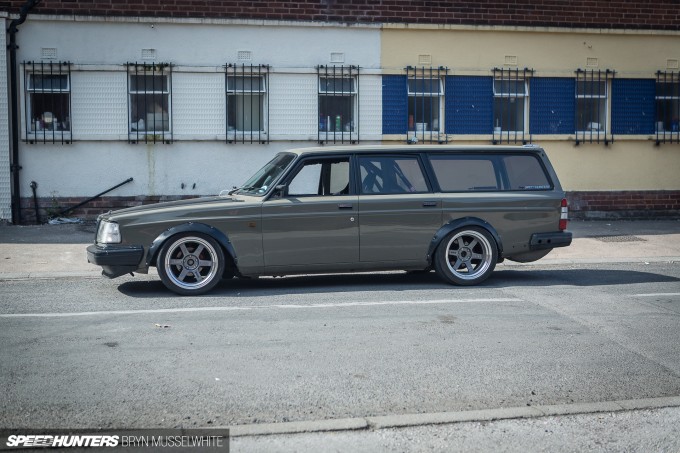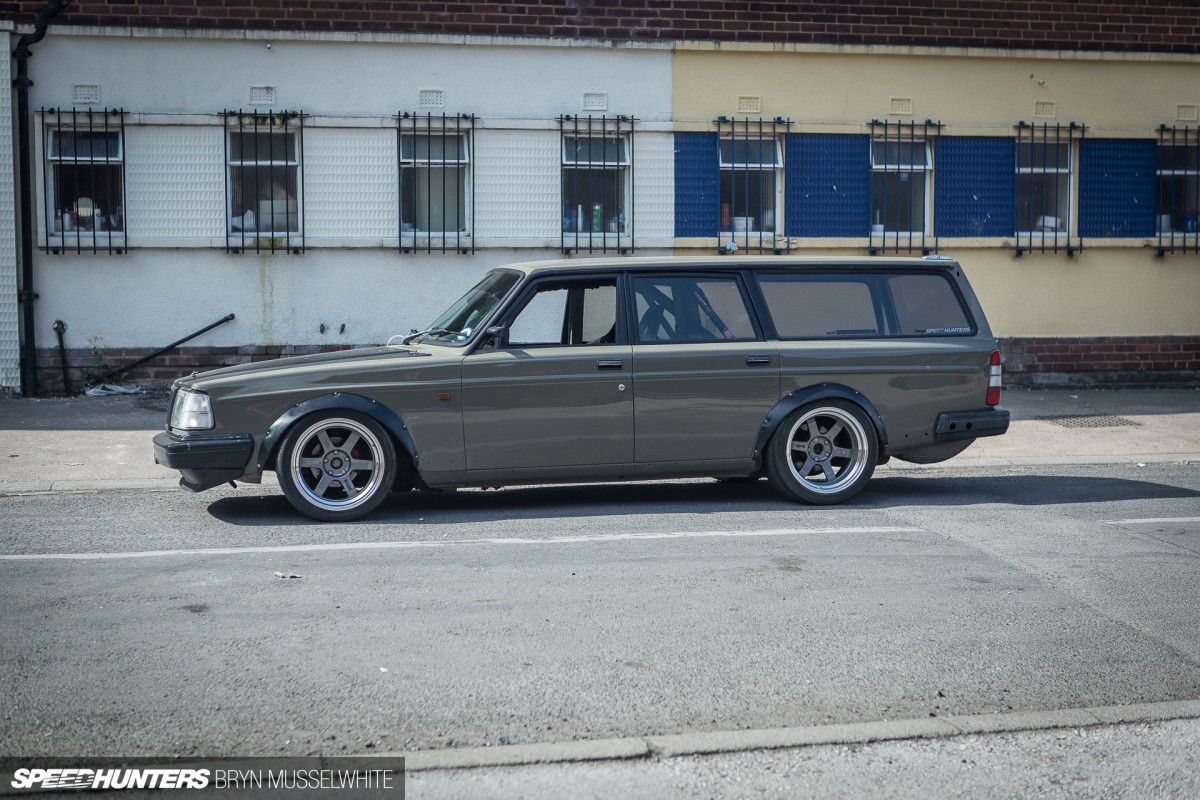 In that time I've put a good few miles under the tyres and had some great cross-country blasts. Because that's what the Volvo was built for – getting out and ripping it up whenever I get a chance.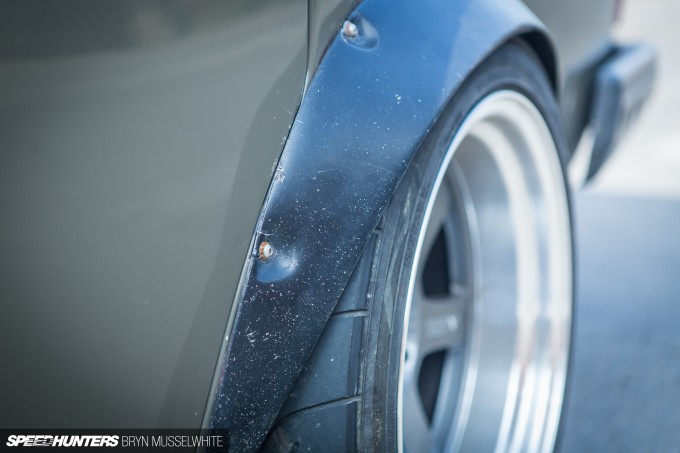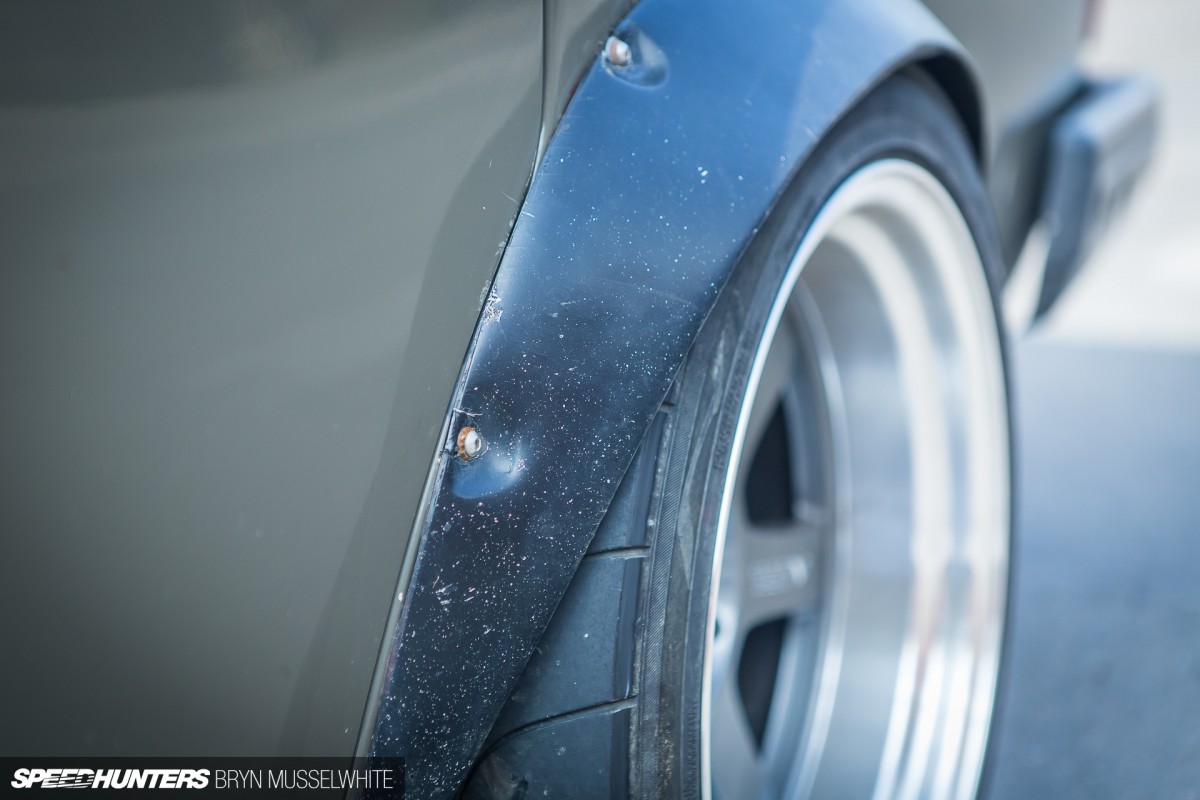 So although it's beginning to look a little war-torn, I'm not too fussed. I tried having a really sharp and straight car once and it didn't work. My life moves too fast to clean cars more than once every couple of months.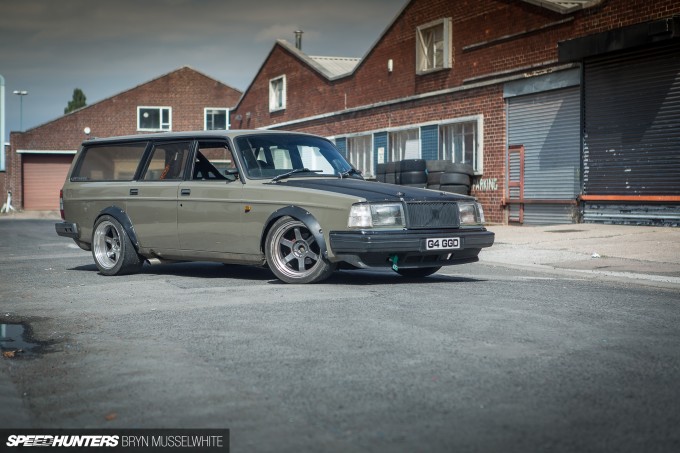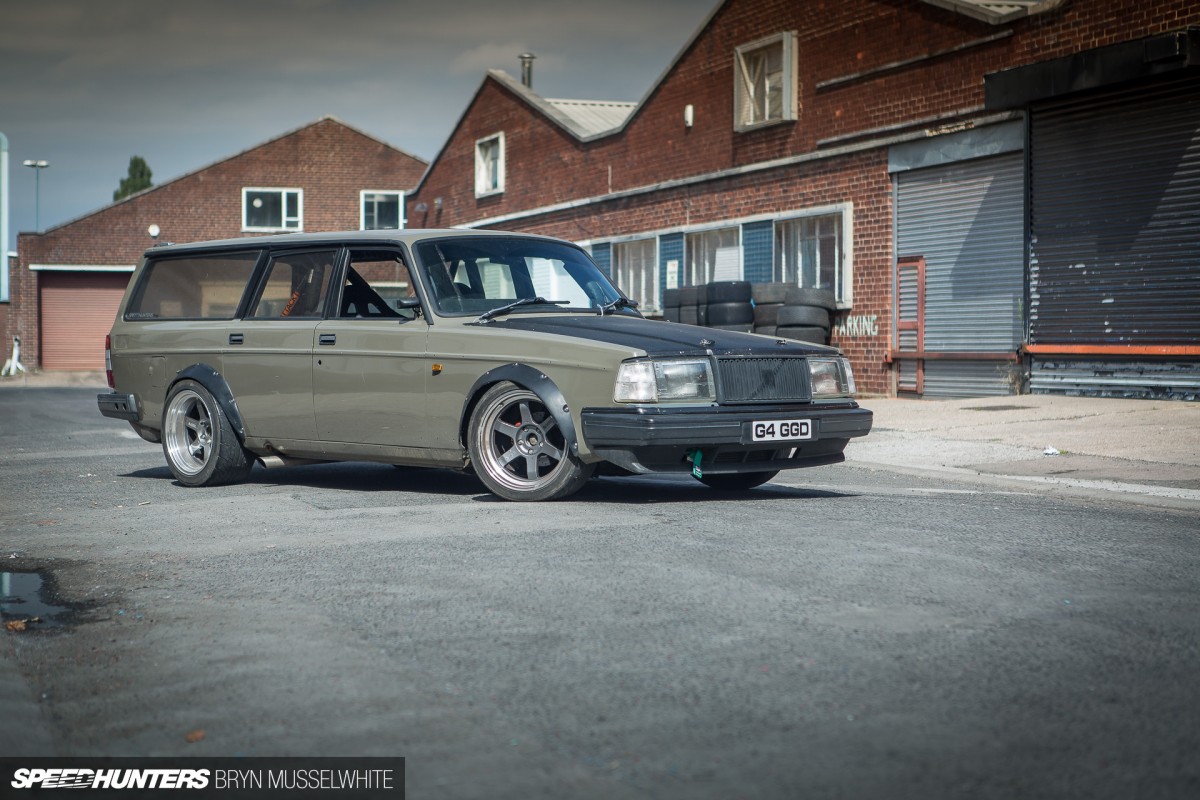 I have used this time to draw up a list of things I want to take care of though. I kind of knew what they were, but when you write something down it becomes more obvious, more actual. Add some proper research and the scale of what I needed to do became more and more obvious. Obvious I was never going to do it alone…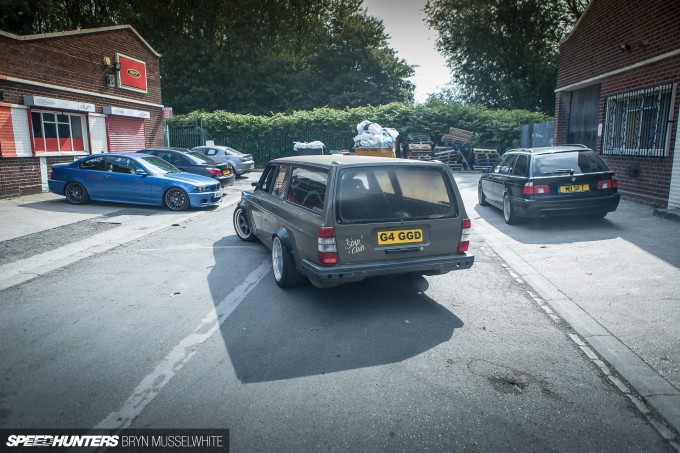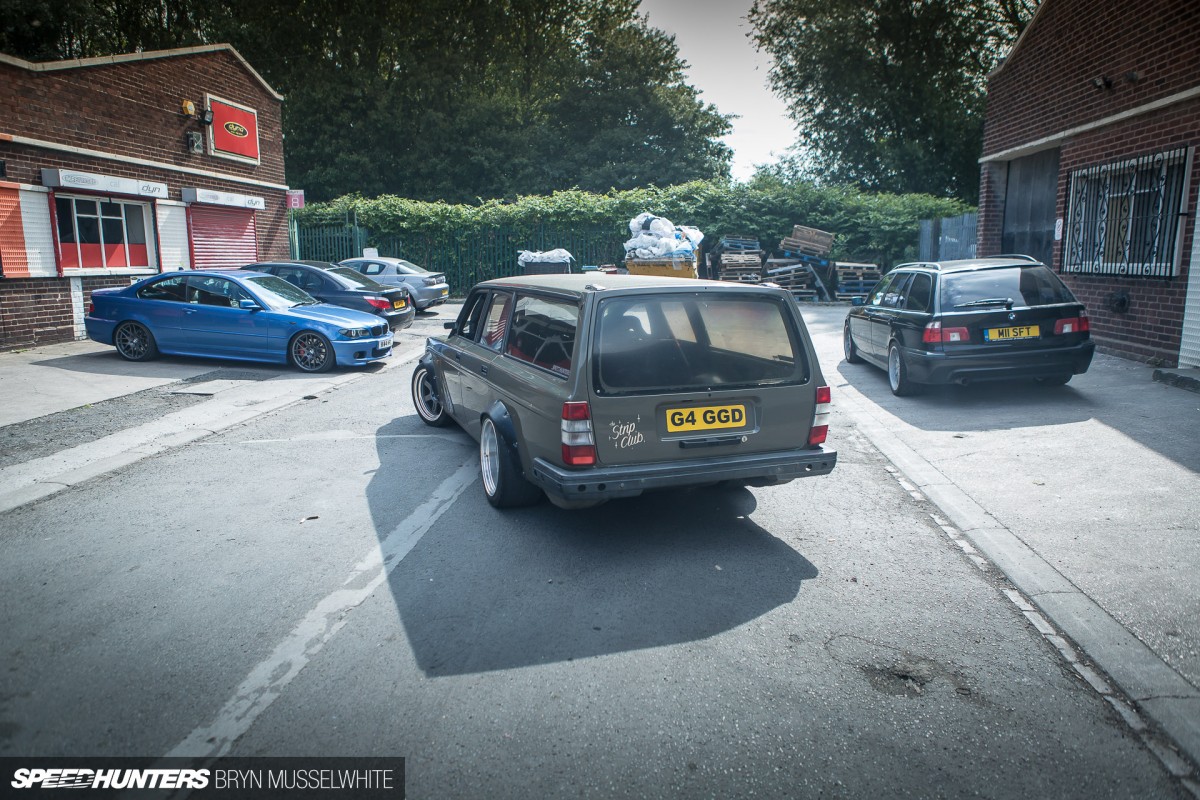 The real kicker came about when I went to feature Craig Taylor's 1000hp RX-7 earlier in the year. I've known Craig for a few years, and although there are plenty of places I could take the Volvo, his Birmingham-based workshop was at the top of my list. Because we're all so inexplicably attached to our cars, you have to click with the person who you're going to entrust the work to.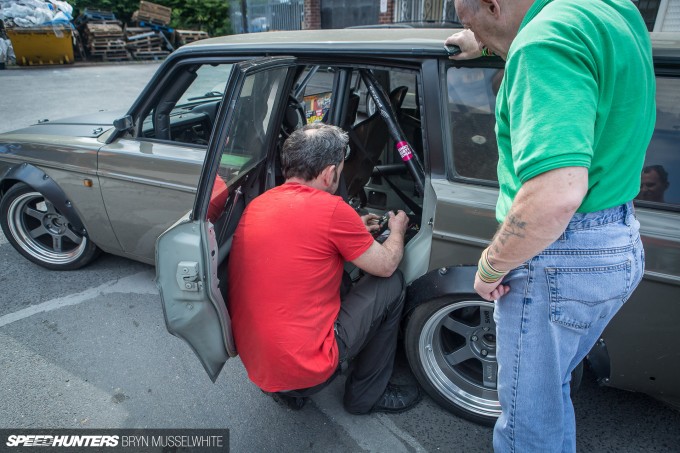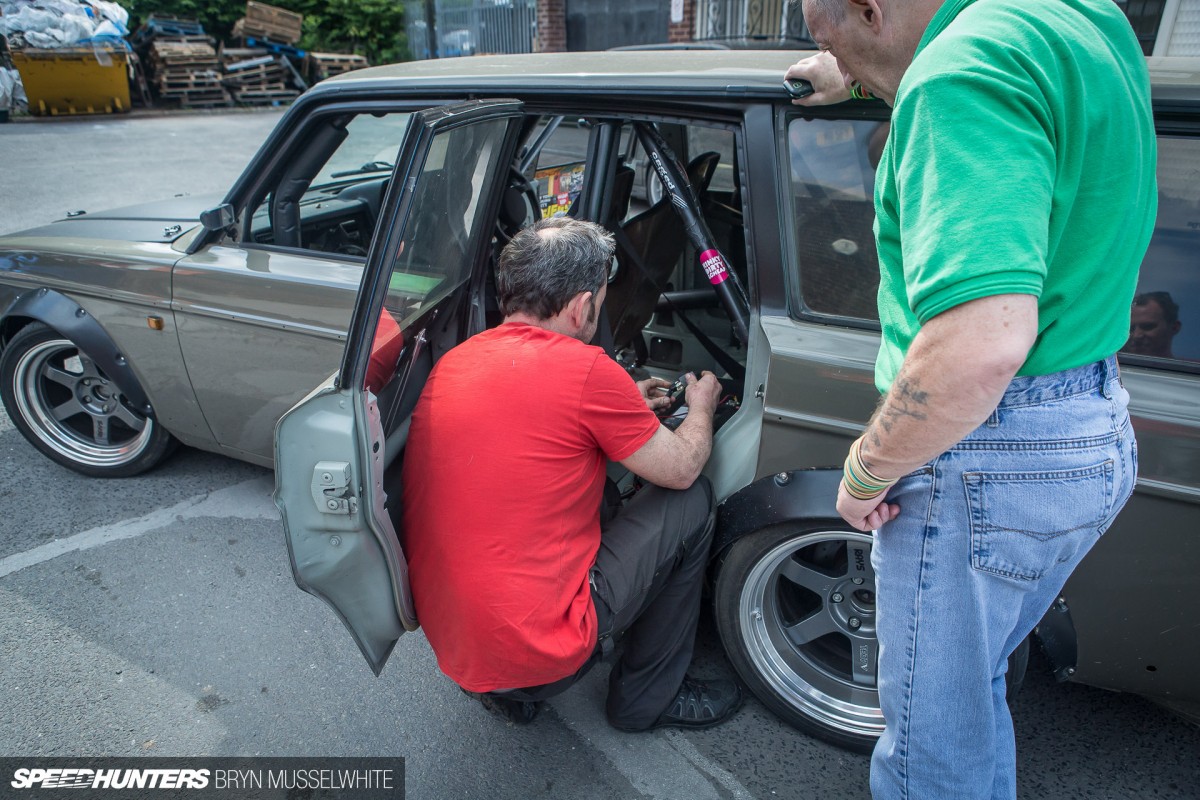 I've never seen anything phase Craig, who's seen here in red. Where other people suck air through their teeth, he just gets on with wedging whatever motor/brakes/suspension he has, into whatever he wants at that time. I'd also bothered him on numerous occasions about what I should and shouldn't do with the Volvo, and he never once brushed me off. Even after I said I'd book it in a year ago and never got around to it!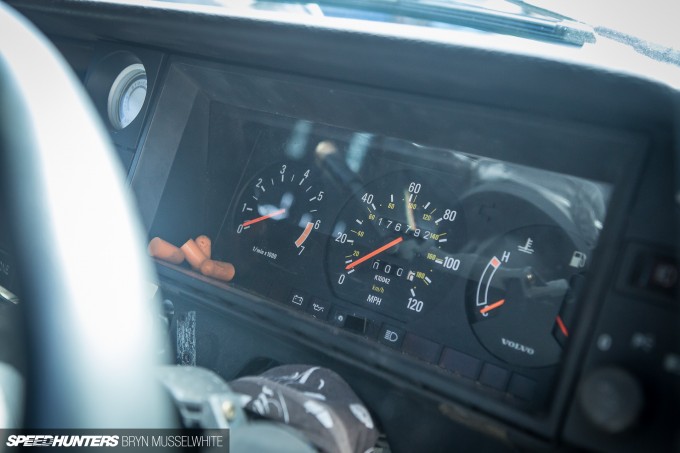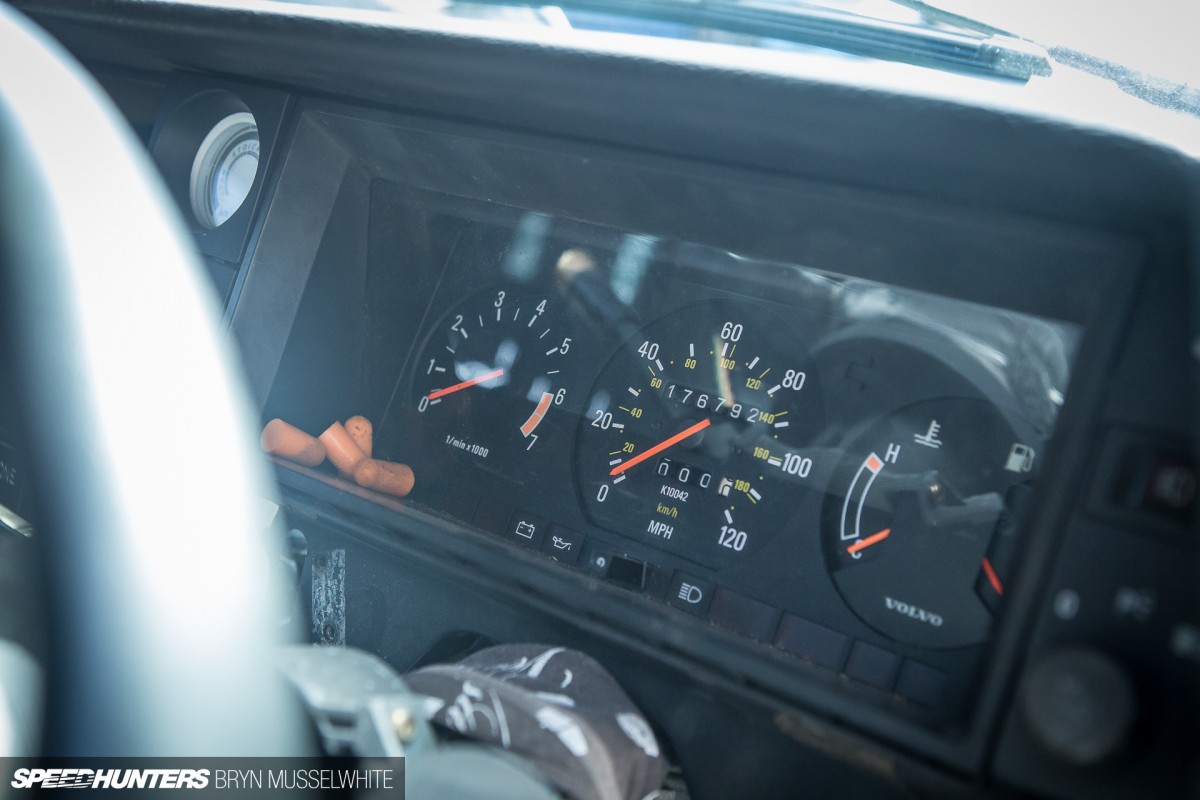 But you know what? It's time to bin the earplugs, and I'm fed up of not having a working rev counter or speedo. All the little jobs that were stacking up made me realise how every time I drove the Volvo it was like riding an old racehorse. It wants to go – it really does, but it's past its best. I wasn't being fair to the wagon.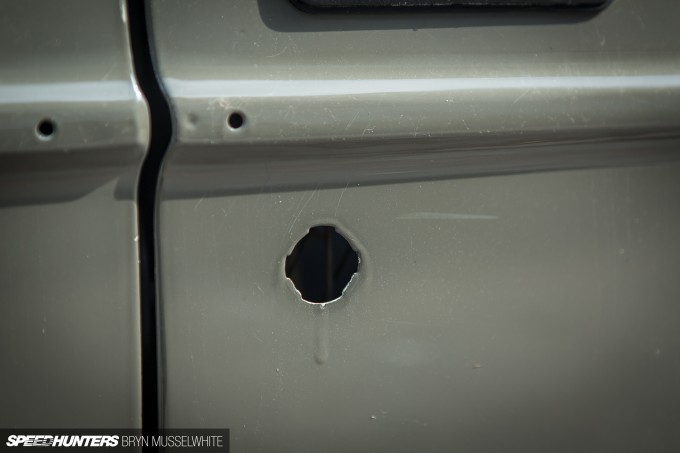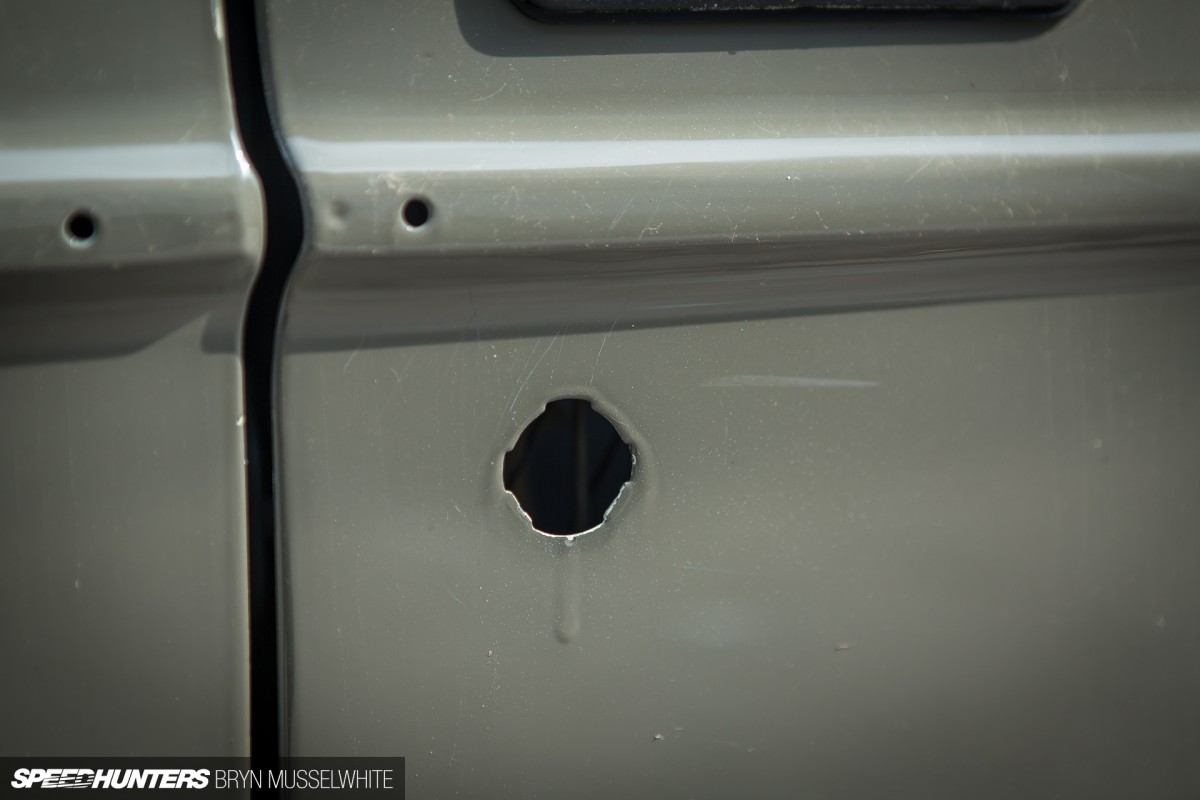 It think it was 2008 when I had the 245 resprayed, but I never refitted the driver's door lock barrel, or even blocked down the fresh paint and polished it for that matter. It was sprayed, so time to drive! Right? A dirty great big high-tensile steel cable and expensive padlock around the rollcage and steering wheel took care of security. But it's that sort of 'nearly good enough' attitude that takes the cherry off the top of the cake.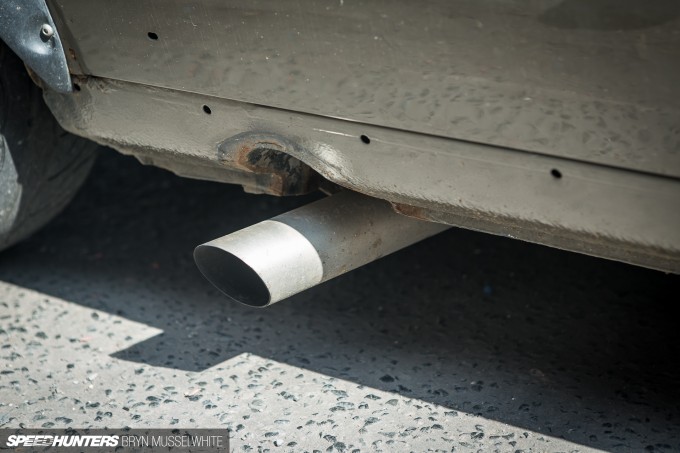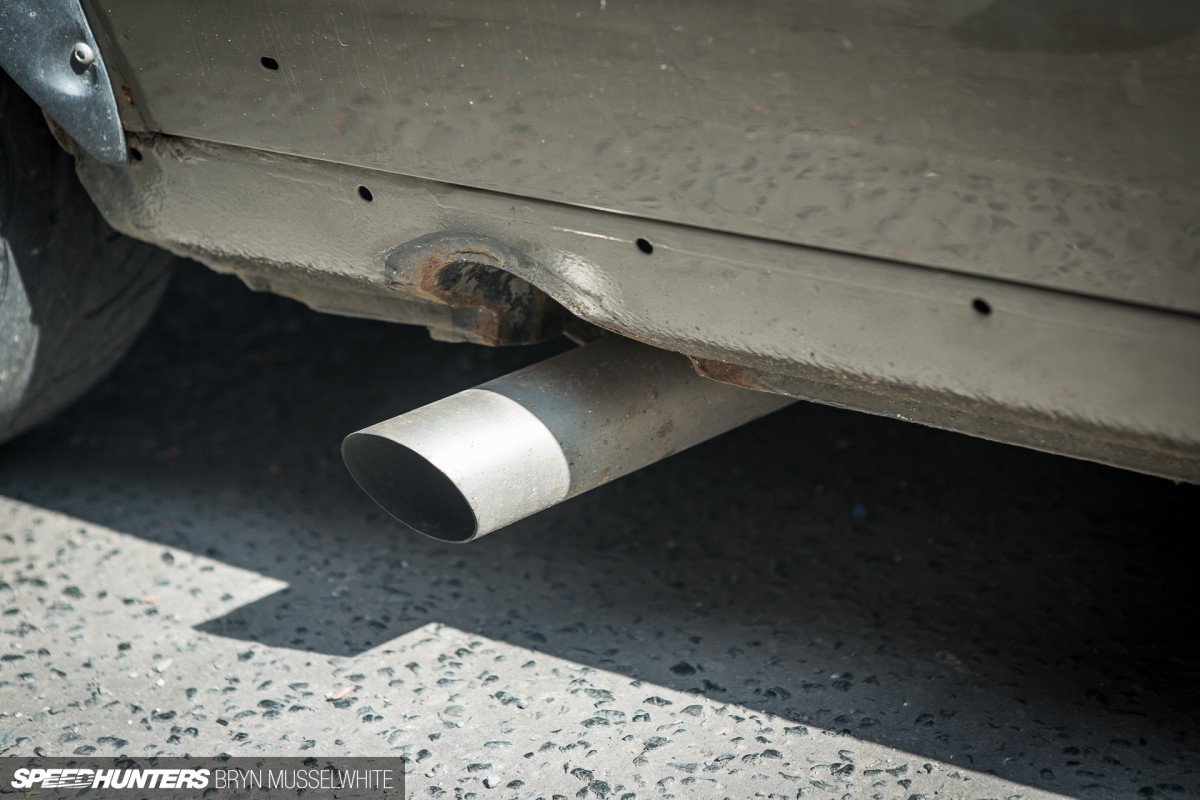 So, the side-exit exhaust is going. I was somewhere abroad when Hux sent me a text asking me what kind of system I wanted, and I can remember saying, 'side-exit stainless, straight-through, feel free to cut the sill.' Well, that was a good idea at the time, but I can't get the car on track because of noise restrictions. Plus, I'm always that guy that starts his car and people look at it in a disapproving way. So a new, less-offensive stainless system is being crafted to exit at the back. It'll be a much better place for somebody to stand and noise test it at a track.
I Have Done Something…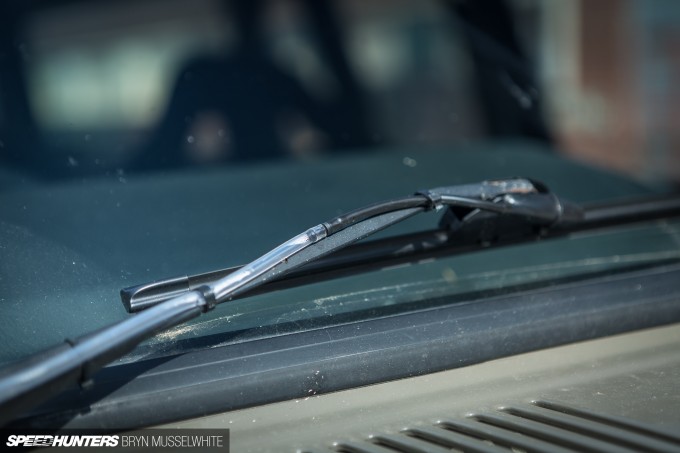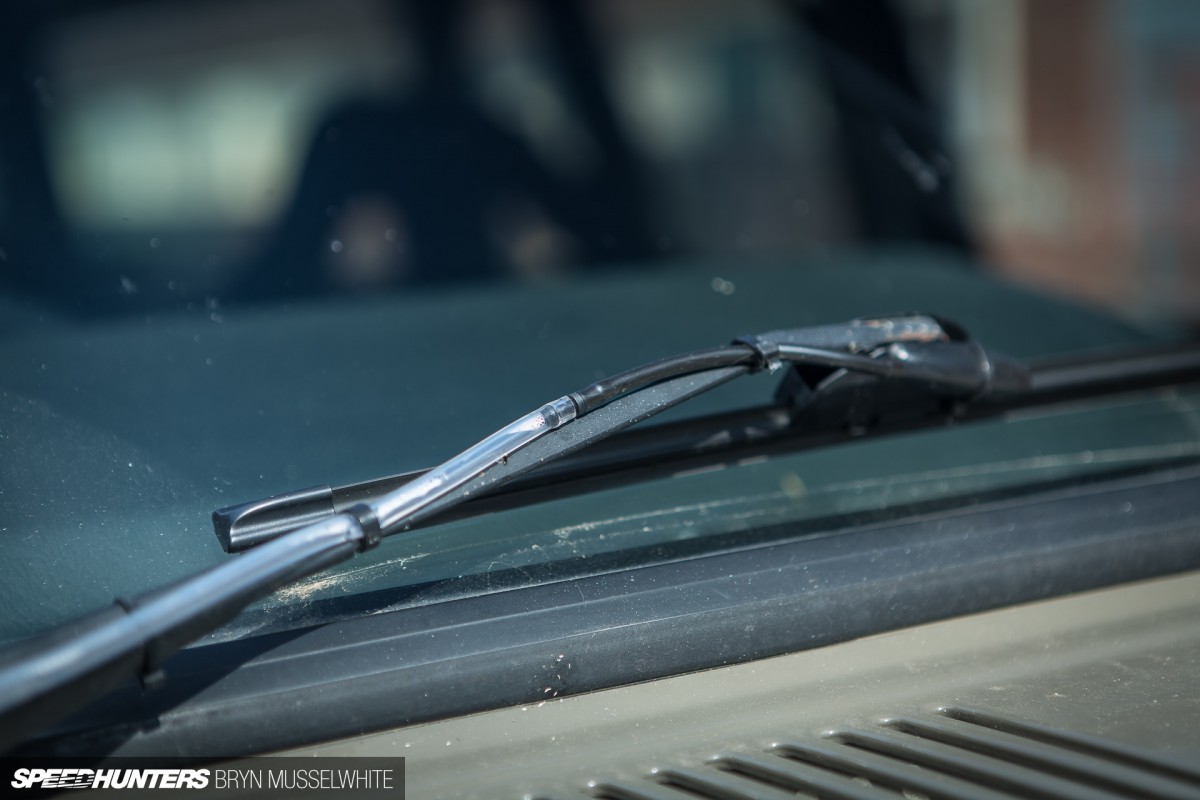 I have completed a couple of little jobs, like sourcing and fitting some windscreen spray bars. This sort of setup (which I had years ago on a rally car) gets water straight to the screen no matter how fast you're going, which is ideal. It's also important given the amount of dirt on most of the country roads I find myself on.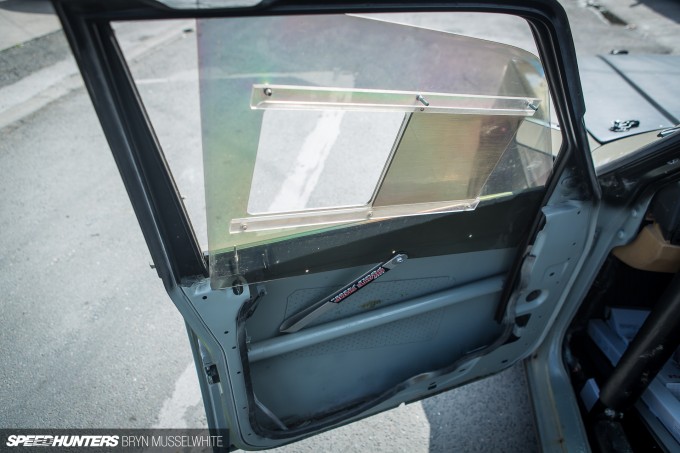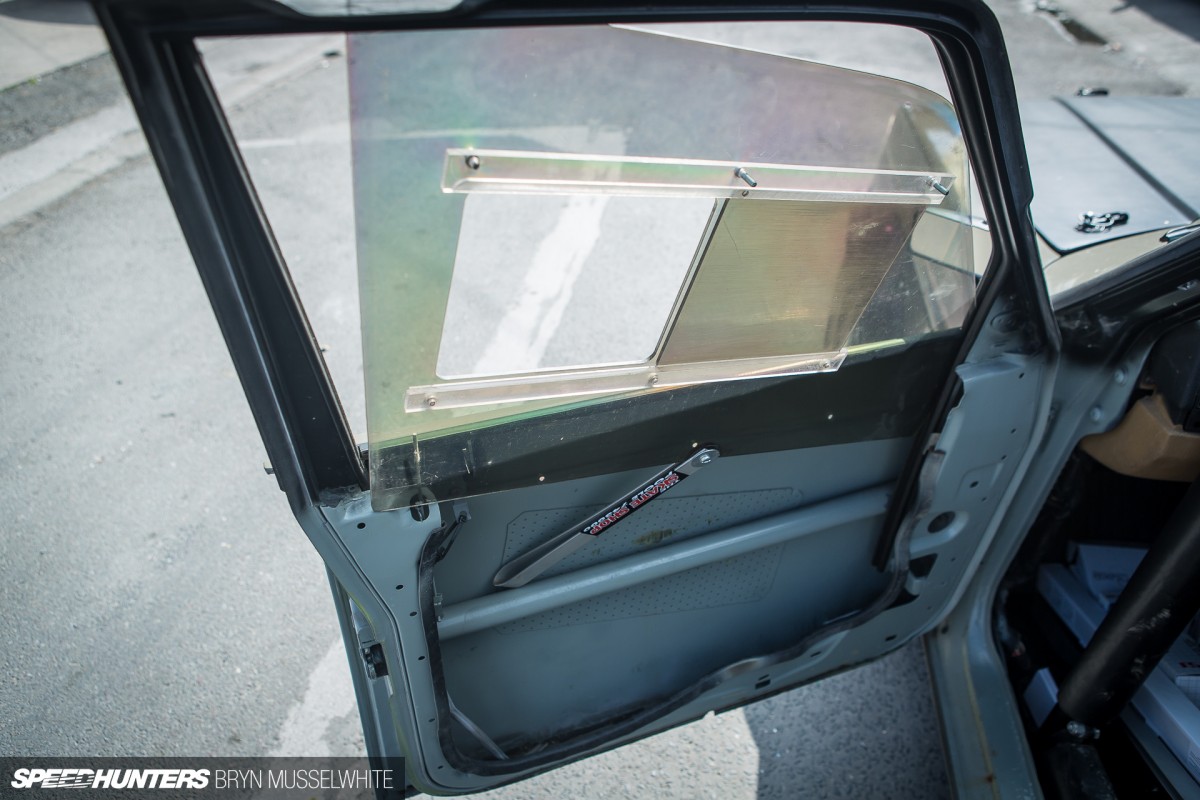 Another mod that goes way back are the windows, which have come in real handy this hot summer we've had in the UK. The polycarbonate slides into the original window rubbers, but at the bottom there's that alloy hoop which swings out to one side and the whole lot can drop out.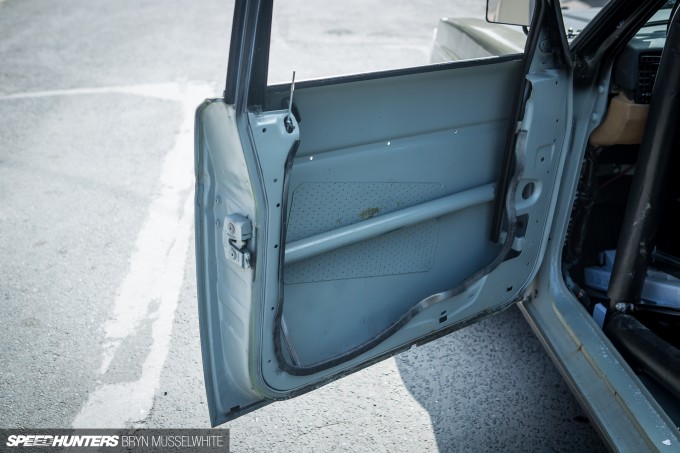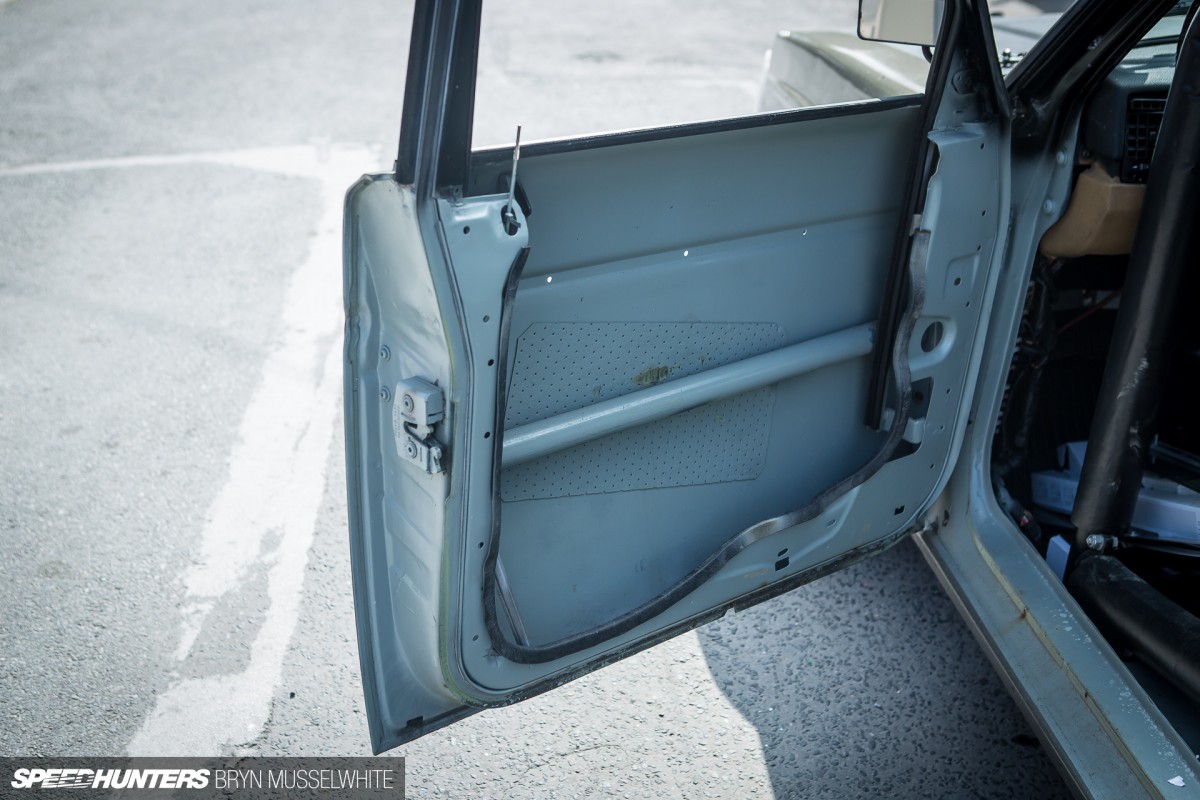 Which means you can then drive around windowless. So I can have the best of both worlds.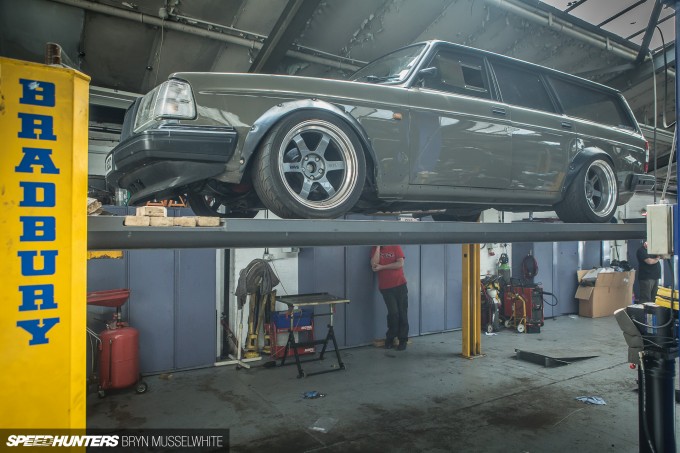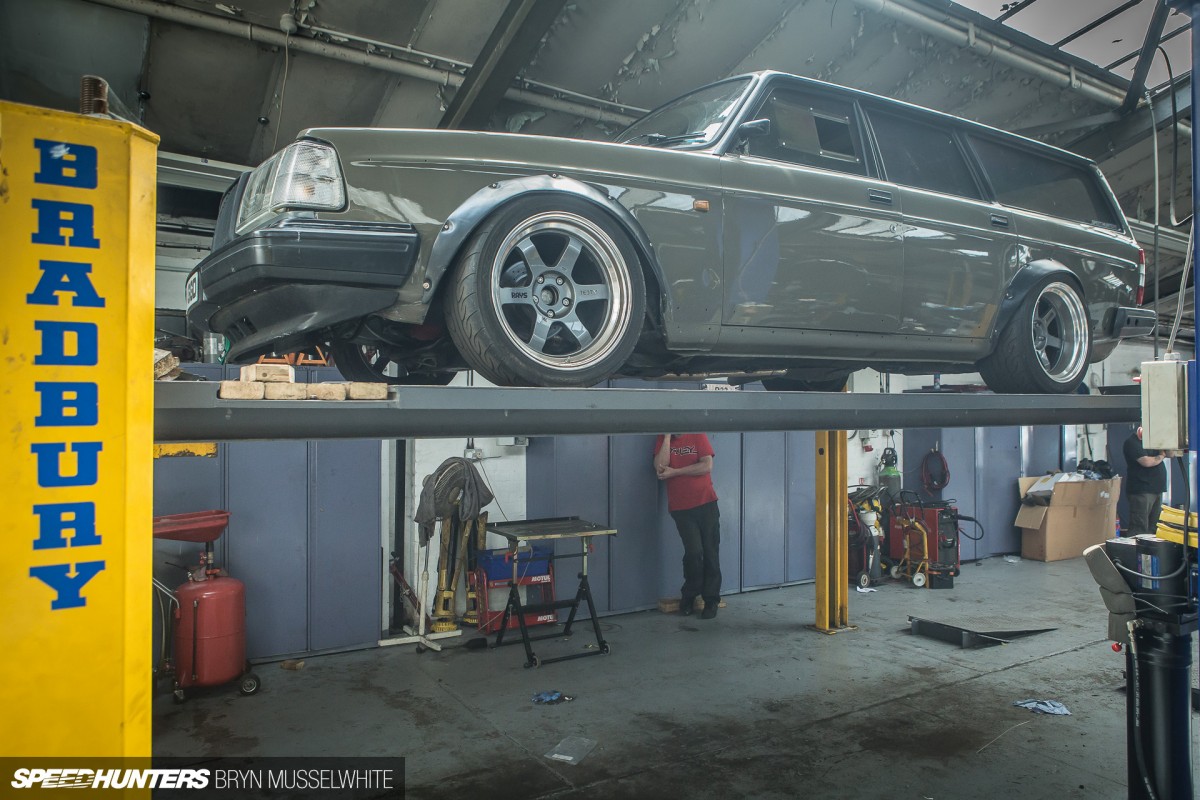 So what exactly has it gone to Craig's DynoTorque garage for? The exhaust is on the list, along with new engine mounts as the old ones are toast and not really up to the job anyway. An uprated aftermarket set meant for another make are going on, so I'll let you know how that goes. My perished top mounts are being addressed too, more than likely with an adjustable set so I can, err… adjust them.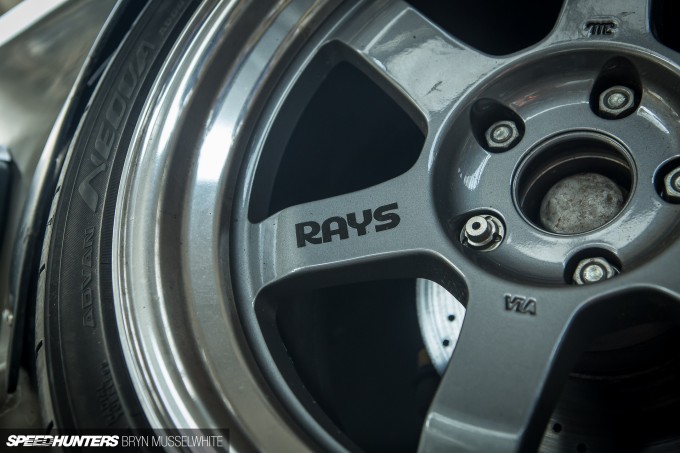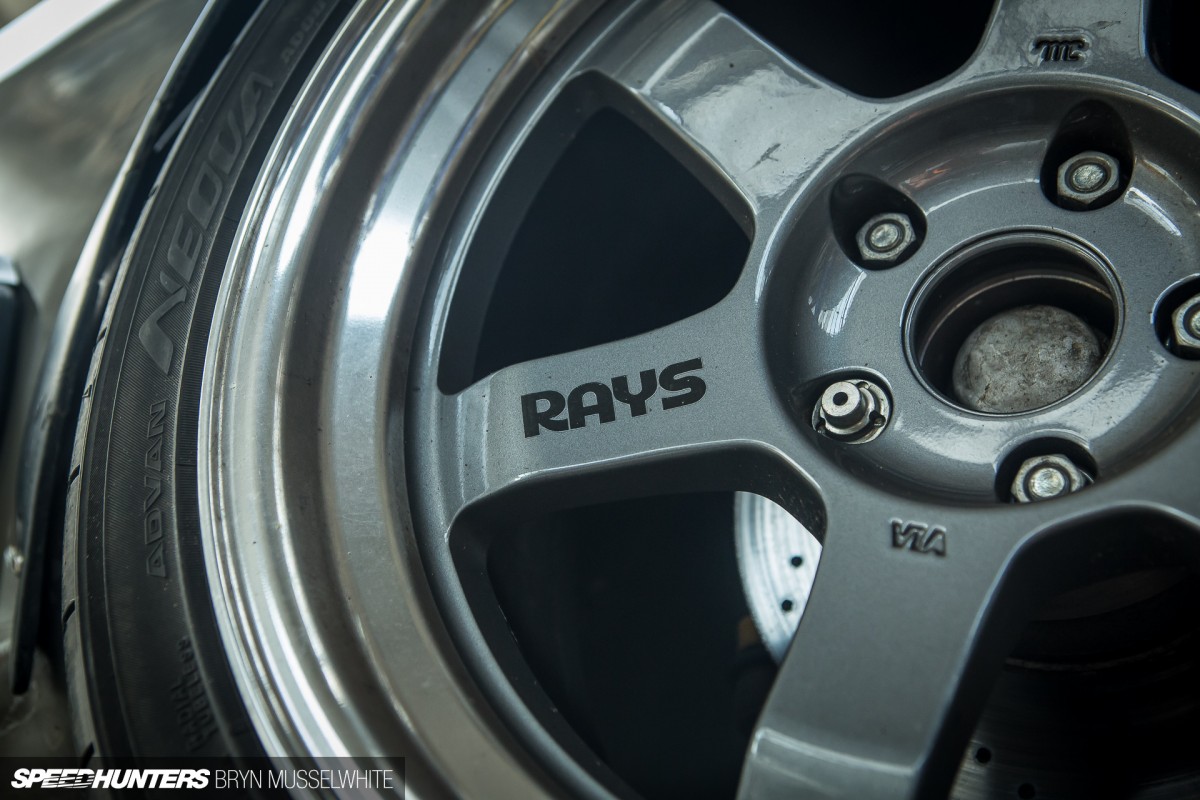 Craig has a wonderful turn of phrase when he sees something that's maybe not quite right. Because of the low ride height, my lower front suspension arms are quite sharply angled upwards as are the steering arms, and in noticing this he asked if the wagon liked to bump-steer. It kind of does, so that's going to be engineered out too. After rummaging through in his spares pile he produced some Alcon discs that are 5×108 and need calipers, which he then suggested could be made to fit if I wanted. Hang on, brakes? Well, they might be needed soon.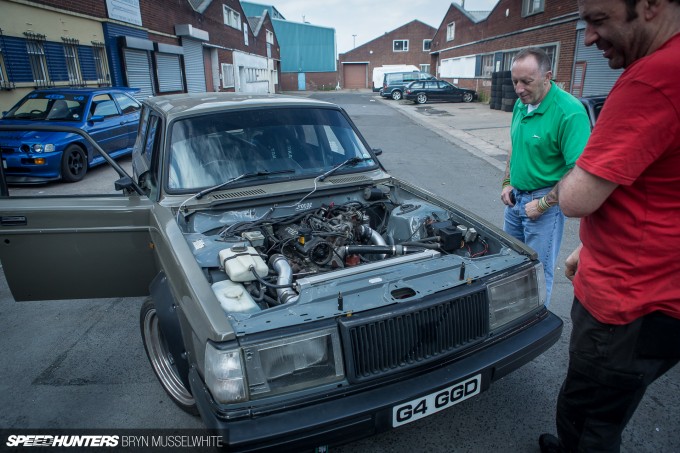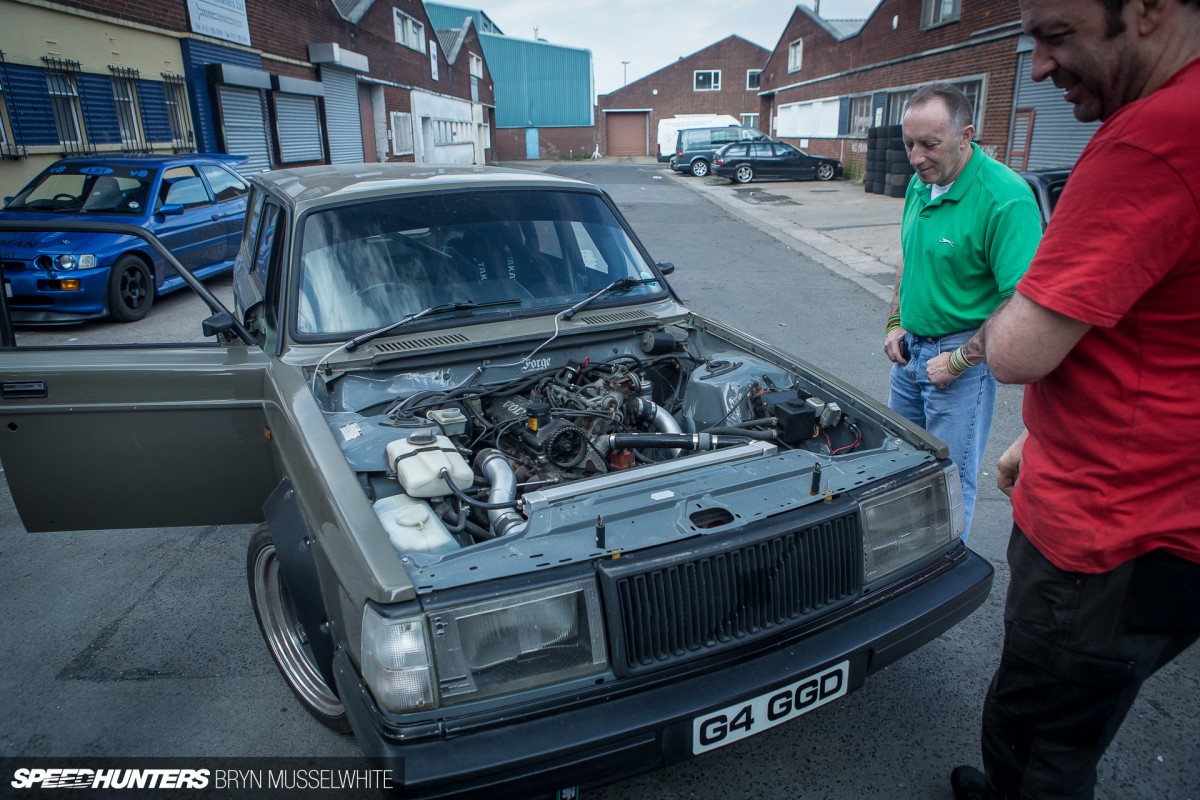 Because along with all of that, he's also going to oversee the fitting of an ECUMaster EMU standalone engine management system. Yes, at long last I managed to make a decision and finally settle on a solution. The current Motronic LH2.4 setup can be chip tuned, but it would always be limited.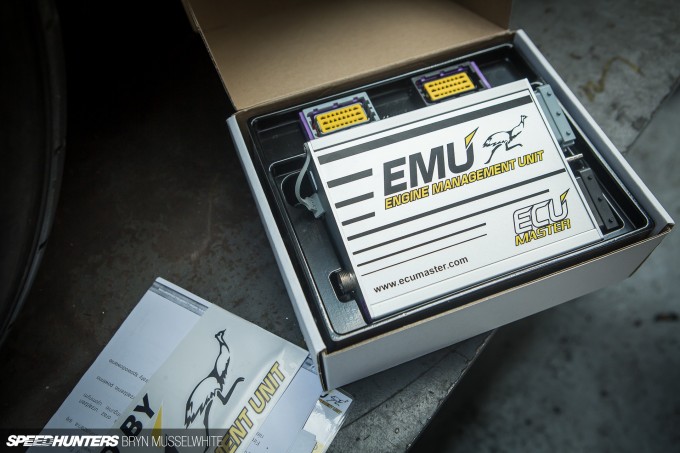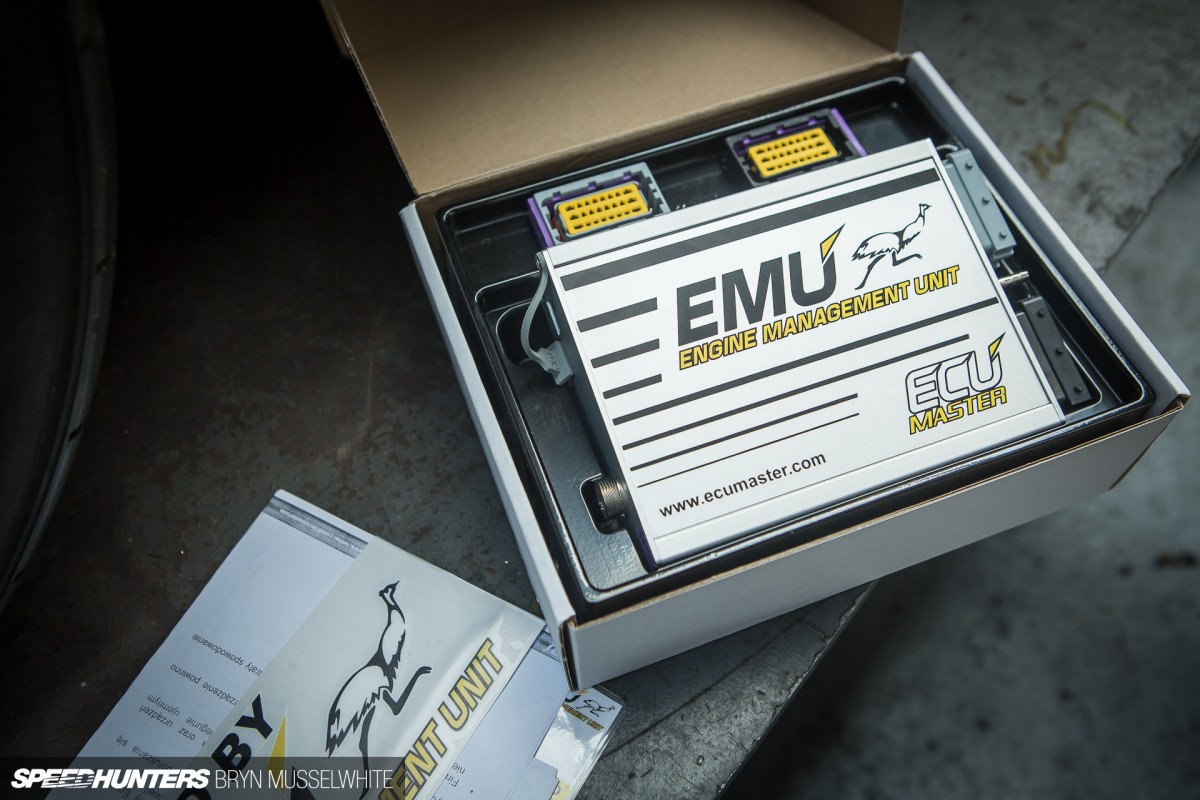 I was thinking of going down the Omex route in my last update, but the Polish-made EMU can support one to 12 cylinders plus a load of other stuff. The main thing is it'll give me a tablet dash. So as well as the earplugs up there, my manky old dials can go too!
I Can Almost Touch It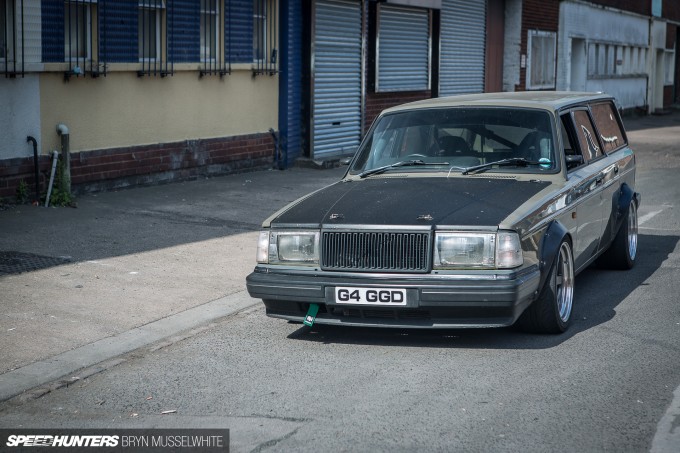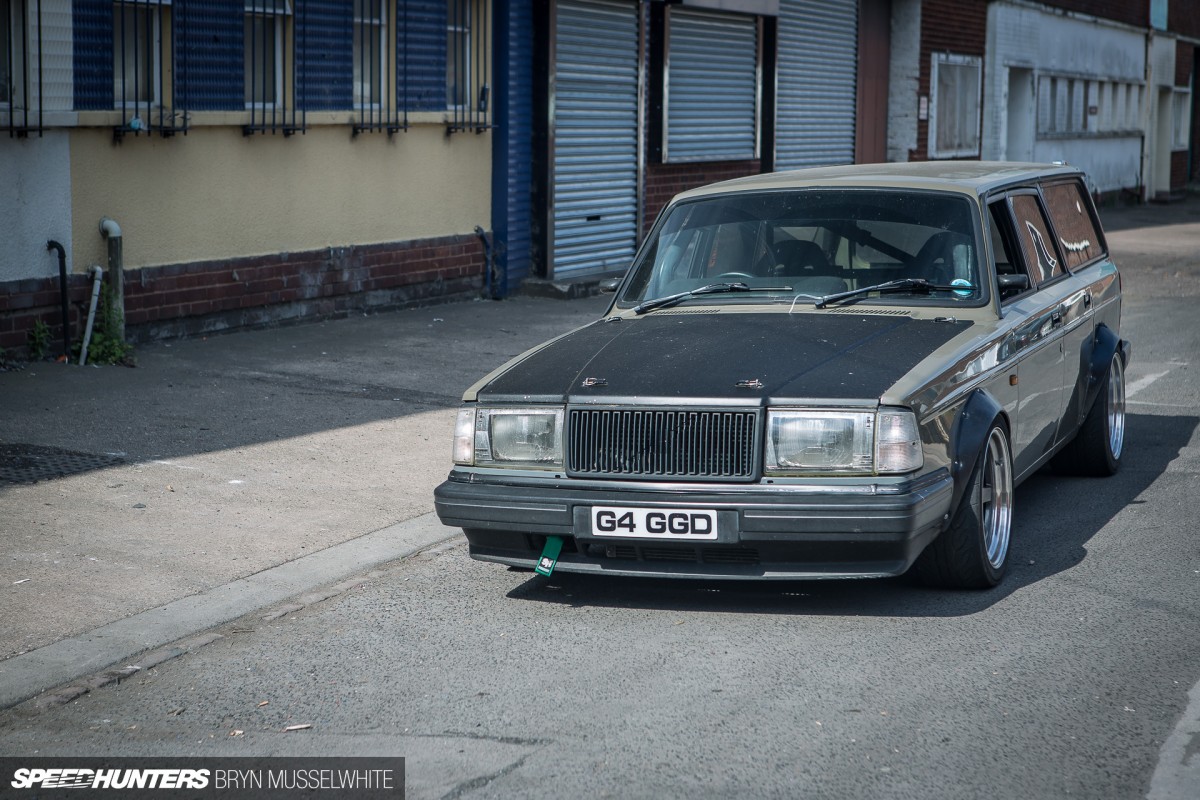 Once the computer is in I can finally make the most of the awesome intercooler and radiator set up that Forge Motorsport built for me two years ago. When I bought the engine setup I was told that with better cooling and more fuel it could produce somewhere north of 300hp, so it would be great to see it. In Speedhunters terms that might only be the same as the office coffee machine, but it's enough in the real world for me, for now.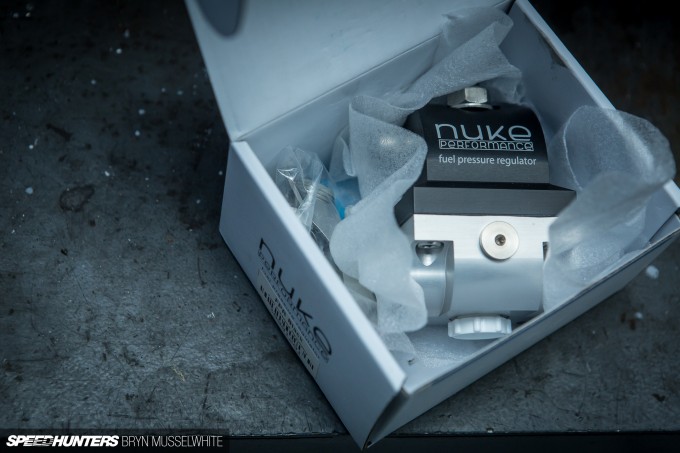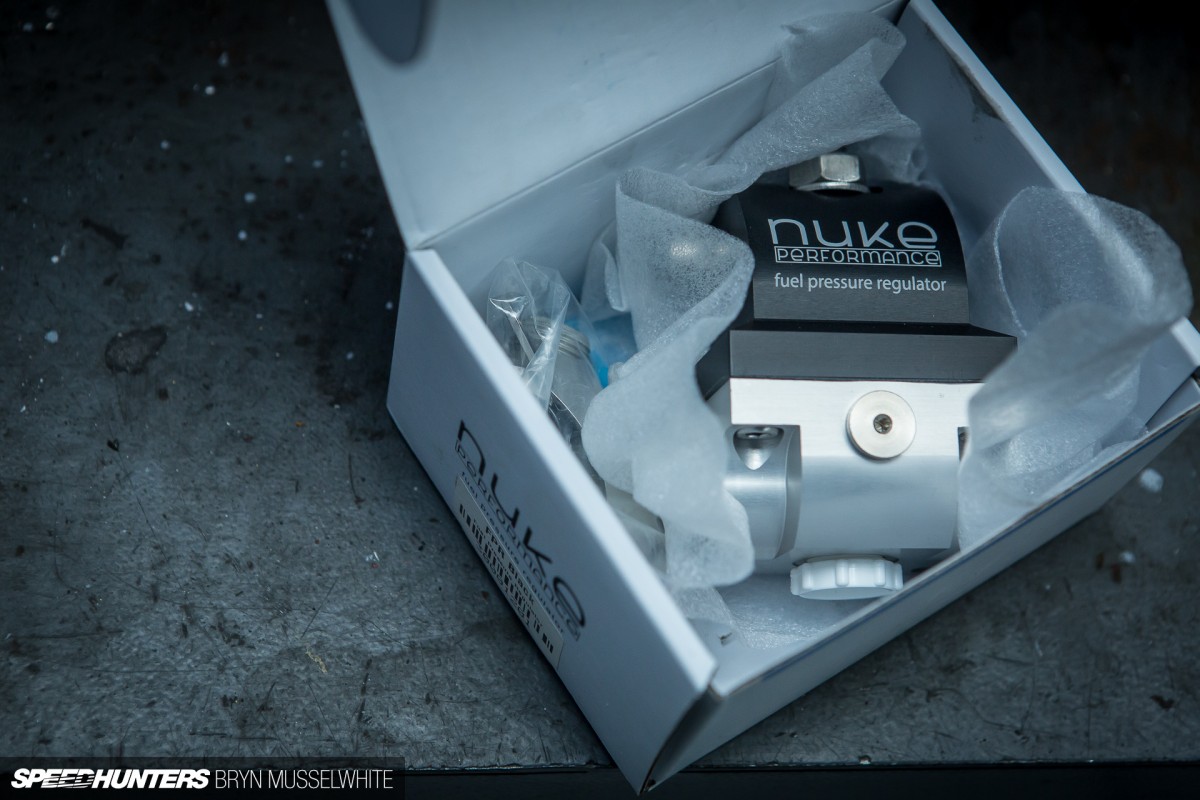 Over the last while I've also sourced some genuine Swedish Volvo tuning parts. Nuke Performance was another name I'd seen loads of on Scandinavian builds whilst at events like Gatebil, and the stuff is really well put together. I like the chunky, simple, alloy and anodised housing – it's very Volvo.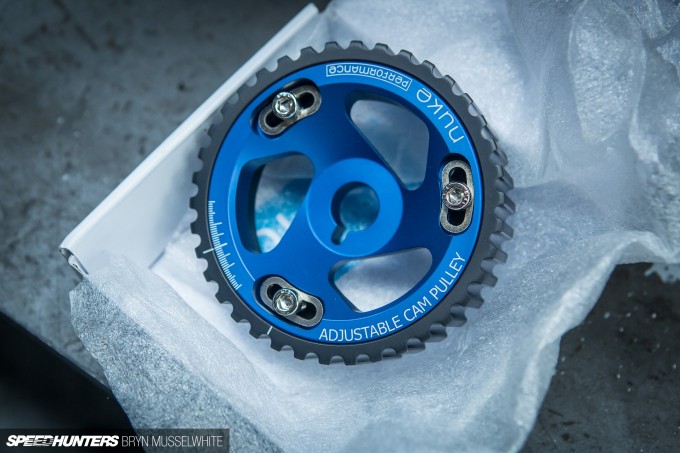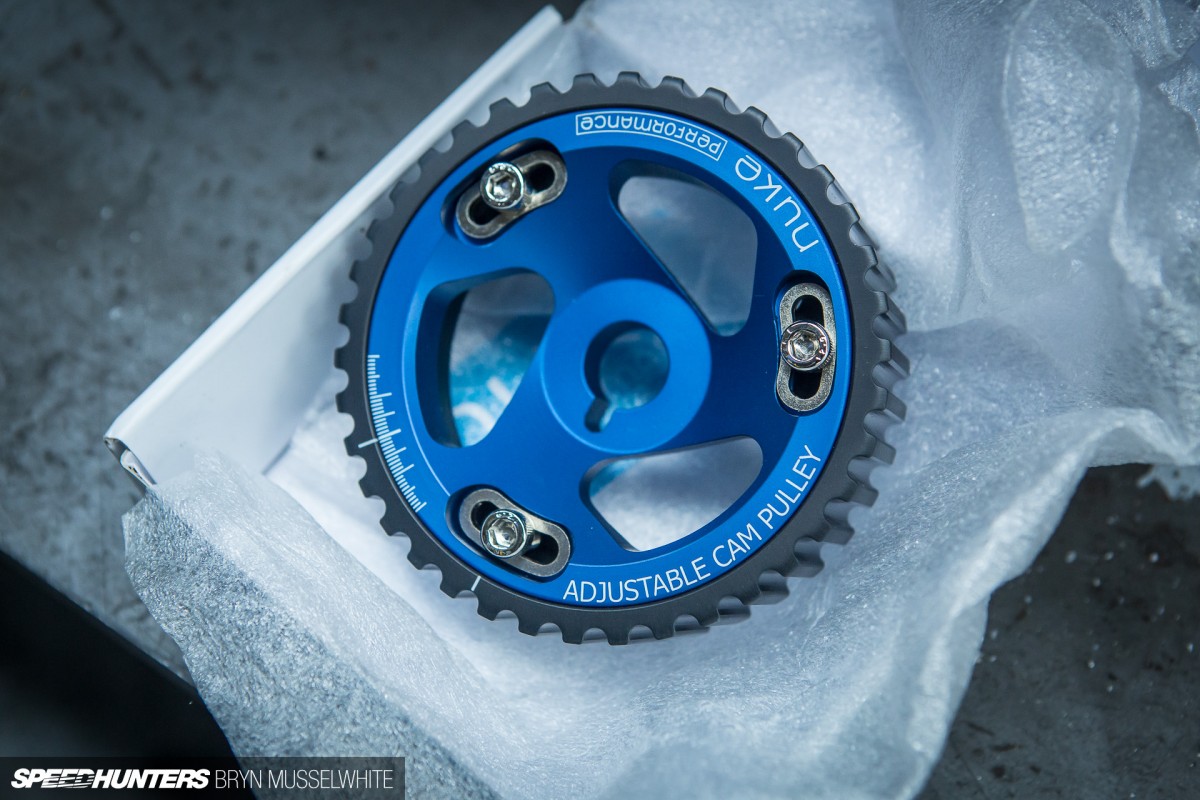 As well as a fuel rail and fuel filter, there's also this rather lovely adjustable cam pulley. Now all I need is an uprated cam belt. Although the engine doesn't necessarily need anything more than a factory-spec one, I'd still like to fit one if possible. My internet searches have failed me thus far, so if anybody has any ideas where I can buy one, please leave a comment.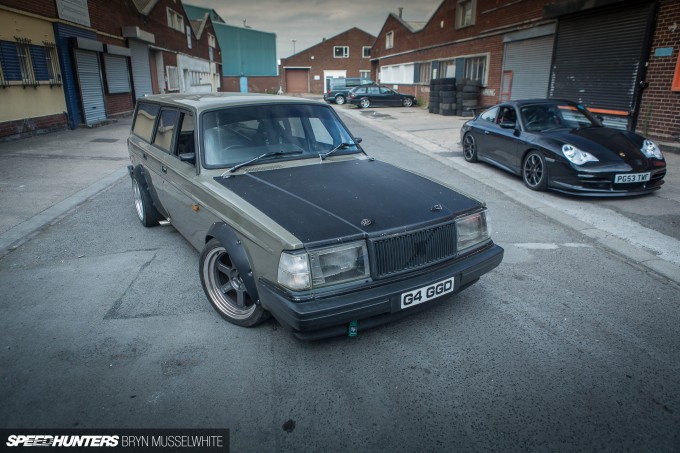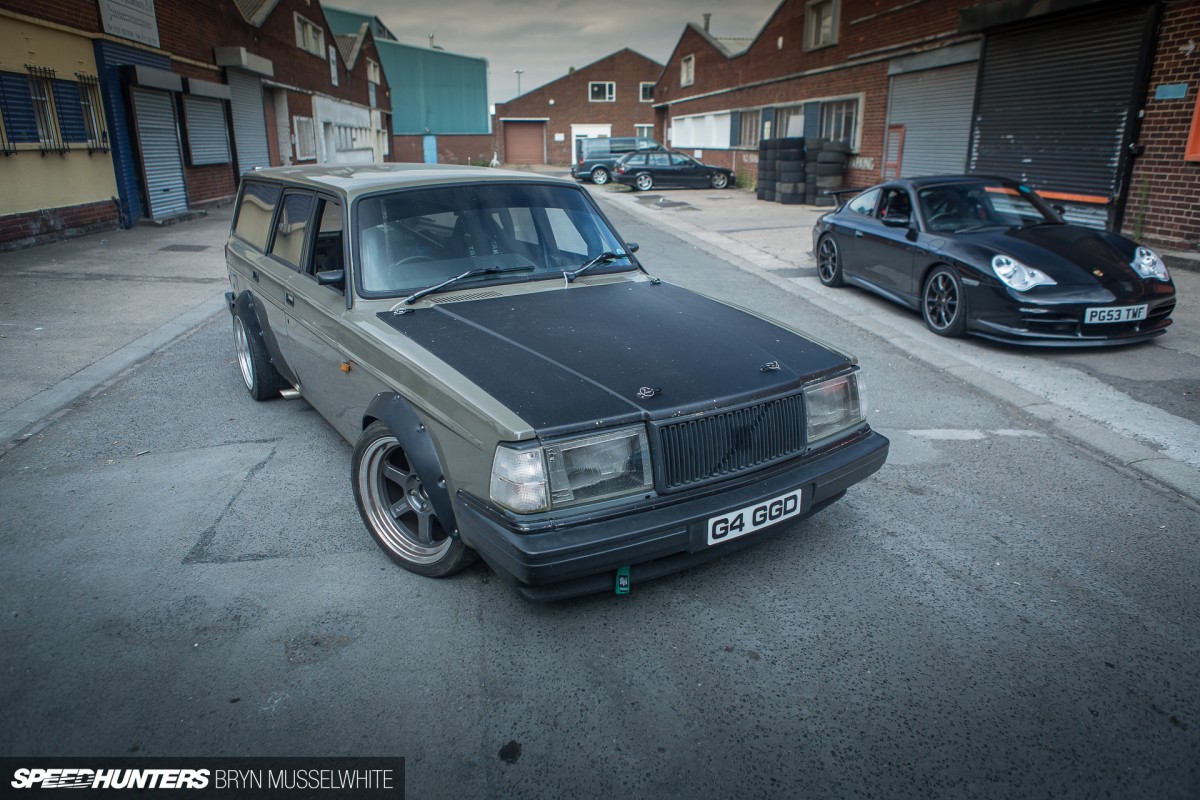 Although the Volvo will never be a 996 GT3 CS (as I was reminded by my good friend Al about a half hour after this picture was taken while he was giving me a lift home), it's that kind of all-round, do-anything car I want. Pound on it all day and drive it home type of stuff.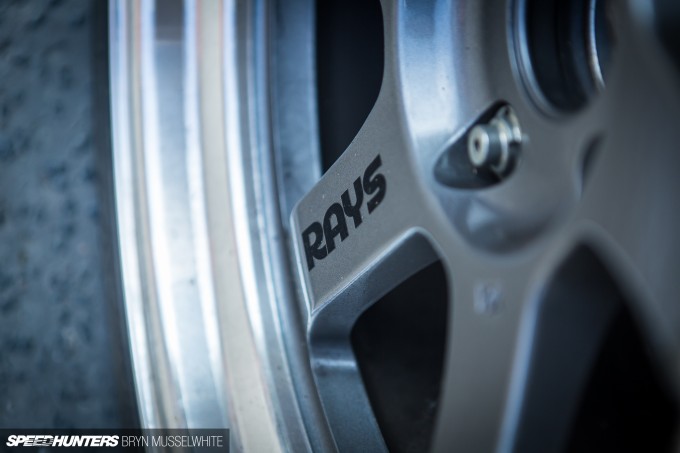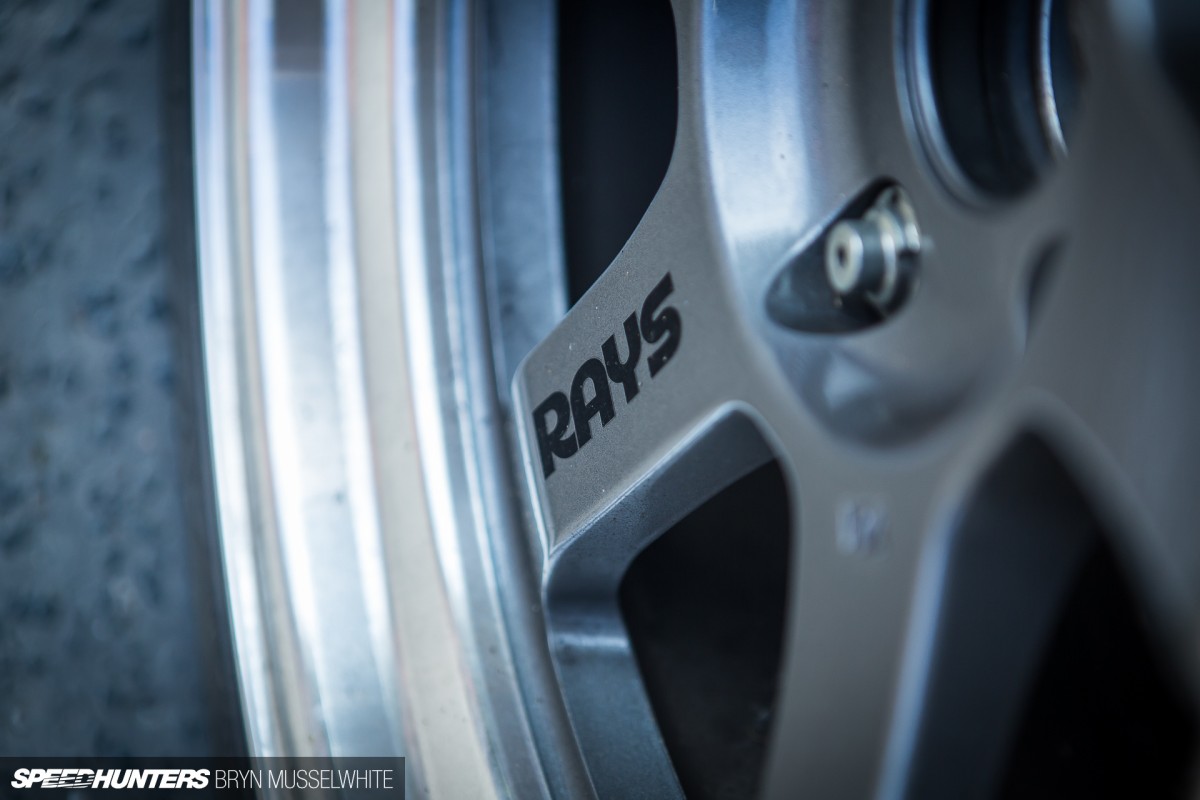 And I'm only going to be able to do that by looking after it properly. Maybe I'm growing up and actually learning by experience? I'm not talking about cleaning it, I'm referring to spending proper money and accepting that if I want a unique car I need to put some effort in.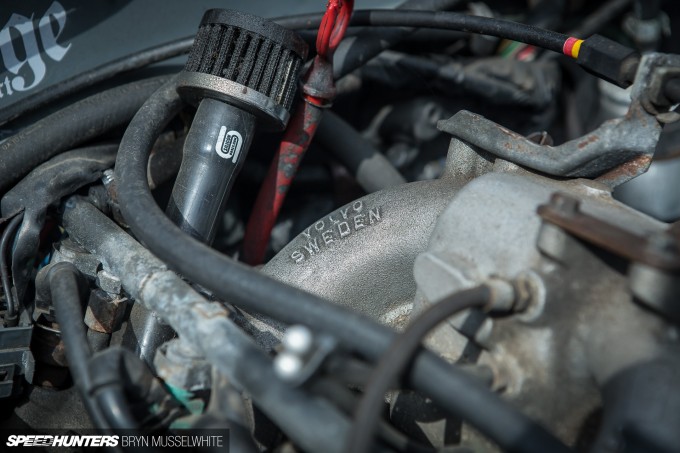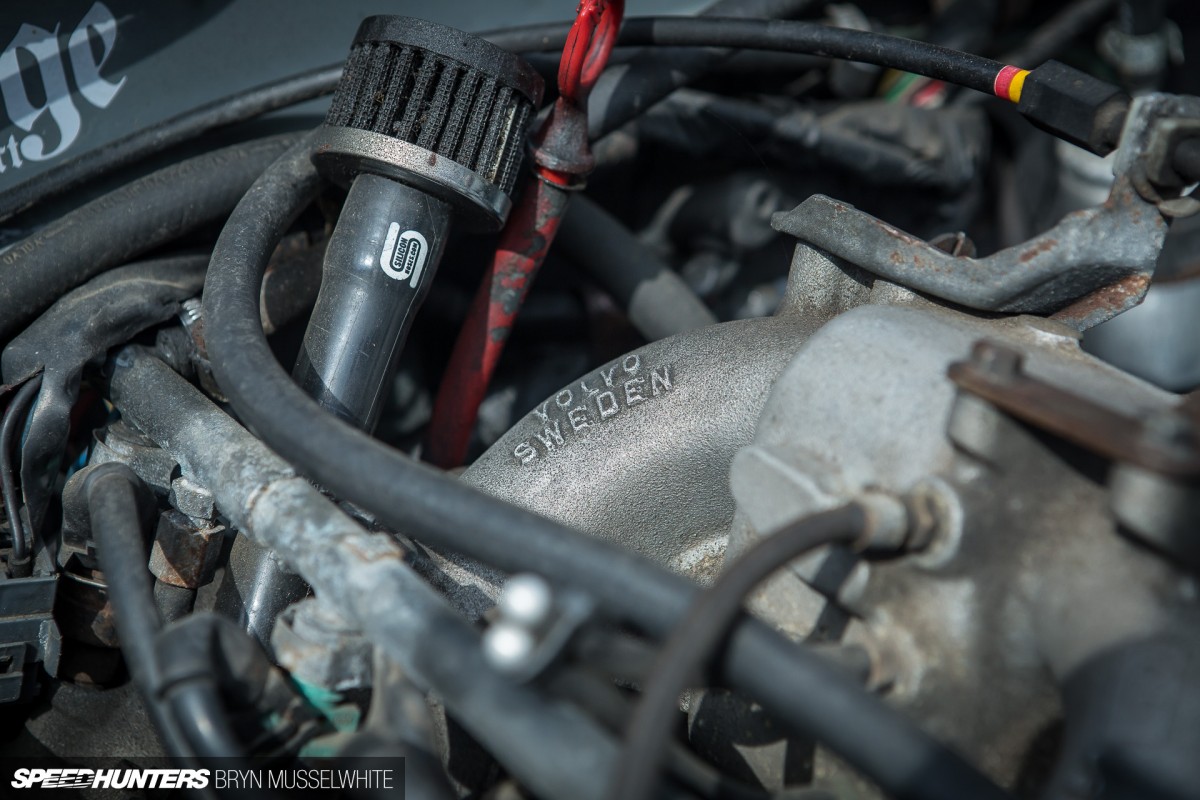 This is a long-term relationship after all, even if up until now I've just treated it like a short-term affair. Throwing a bit of money at it here and there, blasting around, getting bored because it's 'not quite right' and then leaving it parked in the garage for a year or two so the memories fade.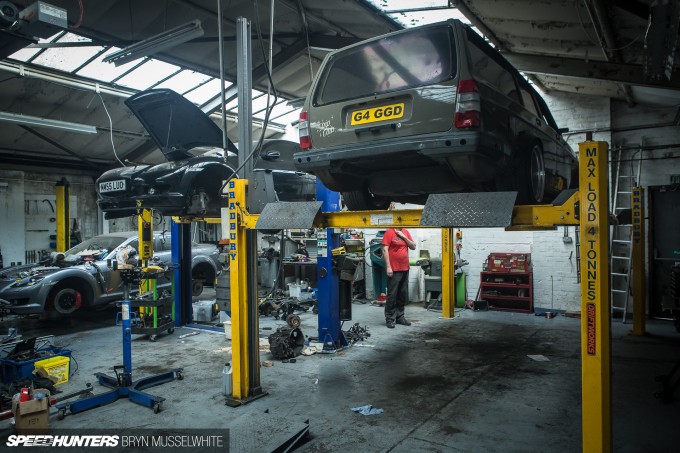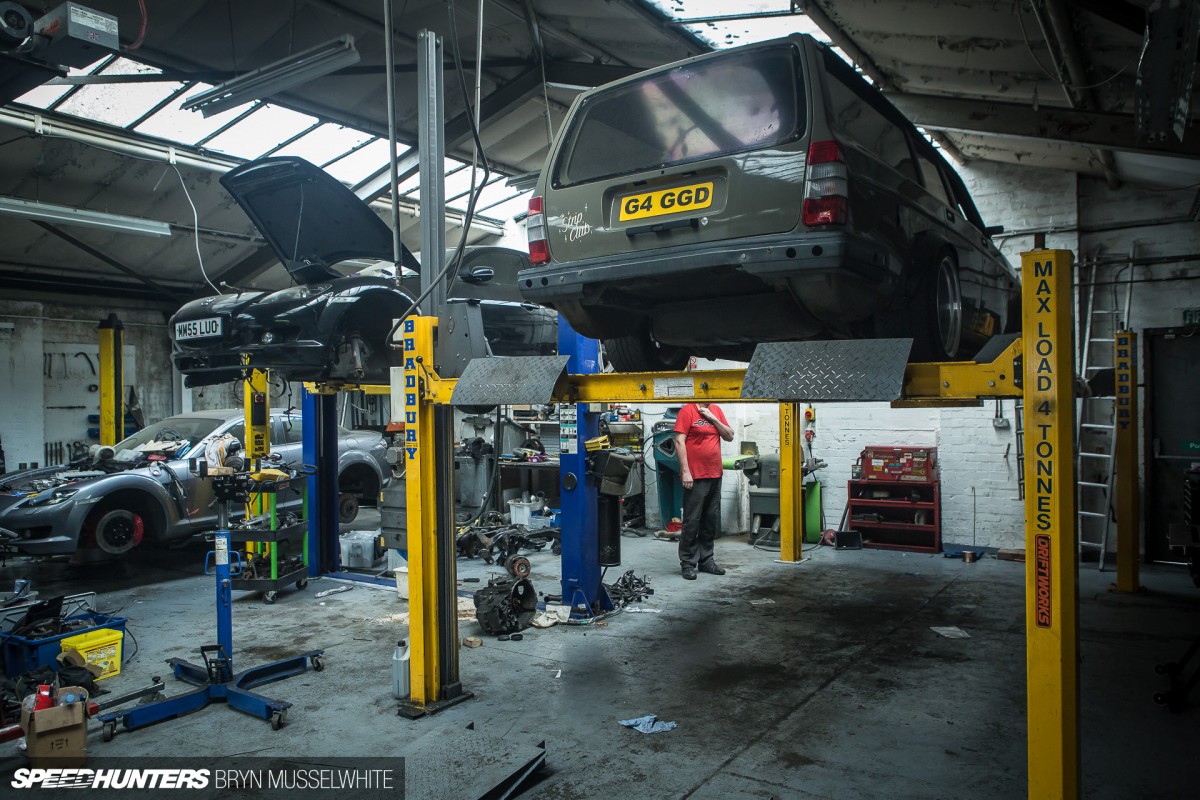 It's this kind of realisation that I've needed for a long time. I've actually spent a lot of money on the Volvo, and what I should have done was accept that was going to happen at an early stage and do it properly. But I didn't. Hey, you live and learn though…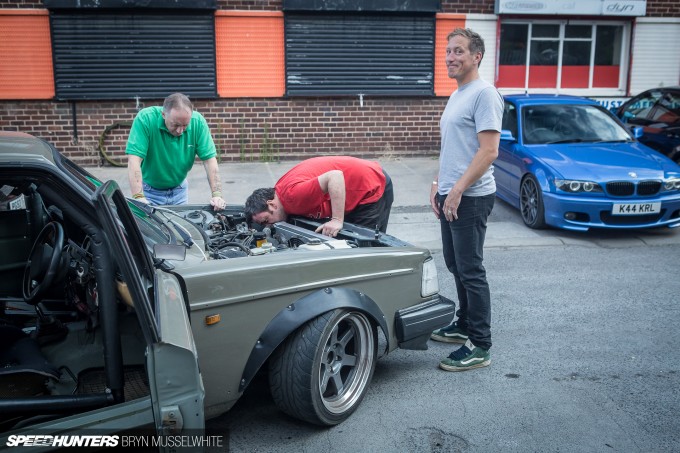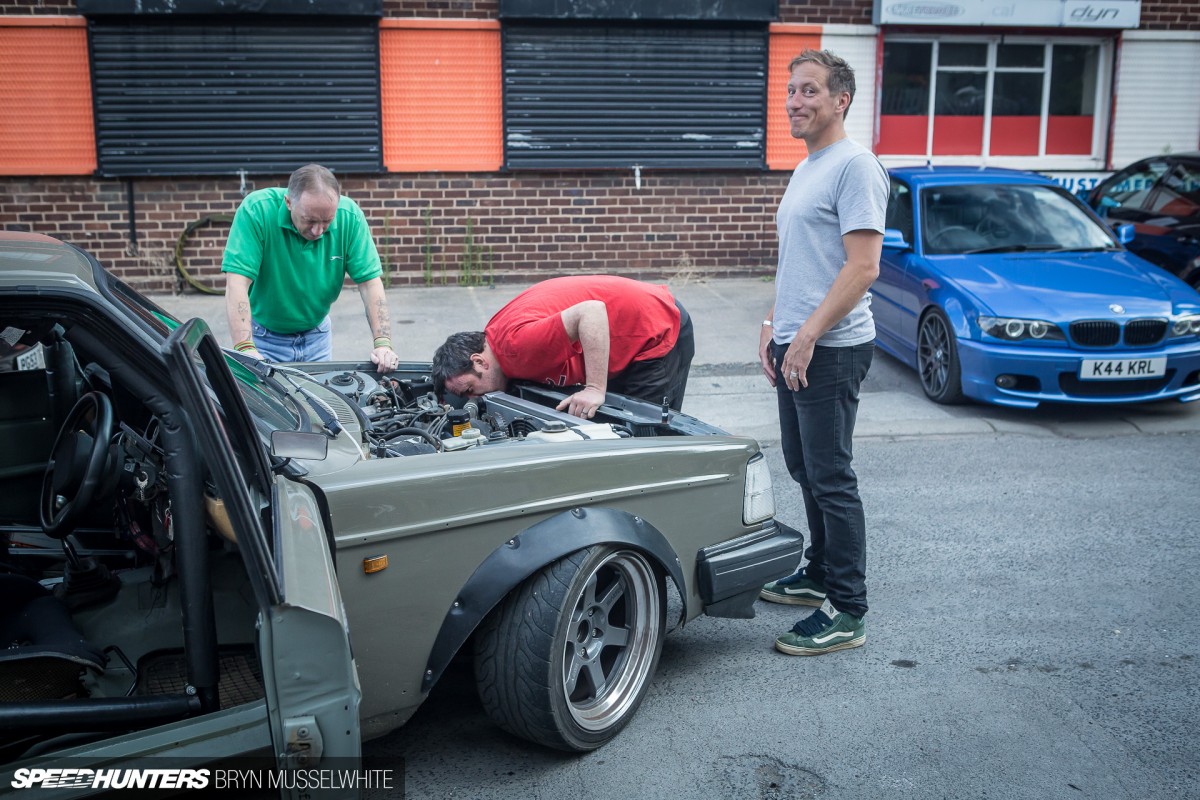 Which is why I'm going to do it properly now. Sort of. Okay, I'm not going to strip it down, dip the shell, fit an LS and T56 'box with an E92 M3 back end and then two-door convert it. I'll do that next time. Probably…
Bryn Musselwhite
bryn@speedhunters.com
Instagram: Twospeedbryn

Cutting Room Floor