Never Enough Horsepower
As Speedhunters, we take it as our duty to dig up the freshest, weirdest and most wonderful stories surrounding car culture from all over the world. Japan and America have such massively diverse and thriving car scenes that we tend to dish out a lot more content from these countries, as well as the places where our editorial staff members are based. But we also try to travel to different parts of the world as often as we can. I recently discovered a place that we definitely need to spend more time in, and that's Finland.
As a Speedhunting treasure trove filled to the brim with automotive gems just waiting to uncovered, our Editor in Chief, Pedey, and I recently managed a quick trip there a few months ago, where we thought we'd try to find out how many of those treasures we could uncover in just under three days. As it turned out, quite a lot…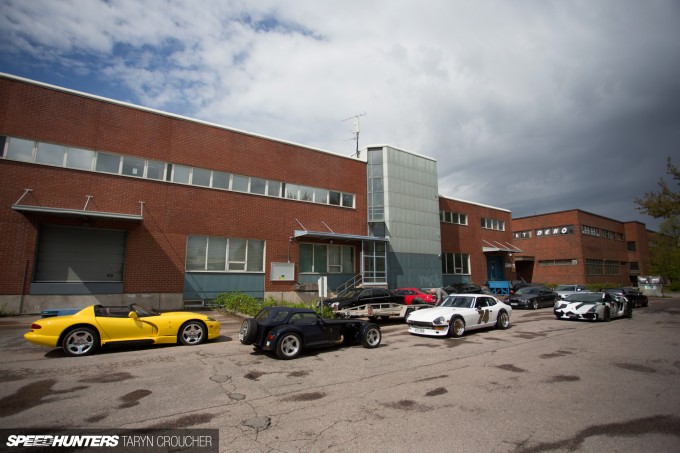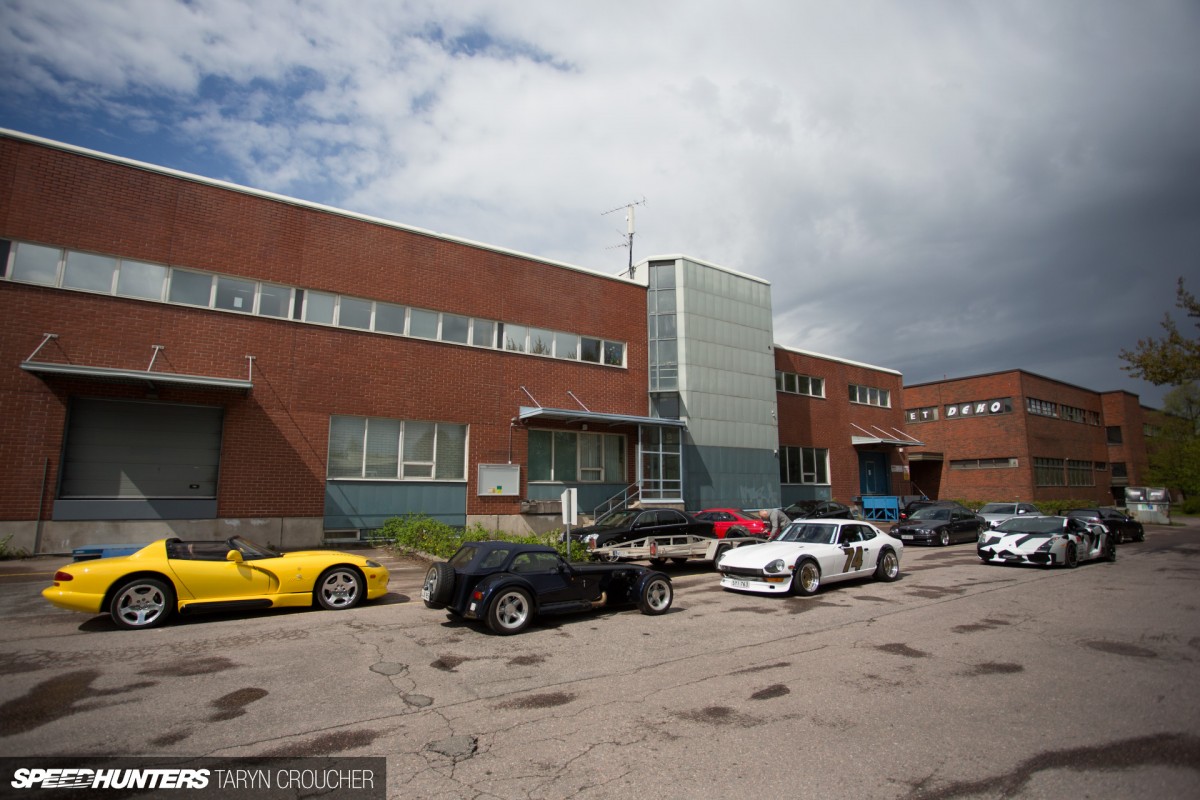 After two days adventuring around the Finnish countryside discovering some radical machines alongside our fantastic guide (and now friend) Toni Yläranta, we finished off our trip with a small, private meet-up in an industrial area near Helsinki airport.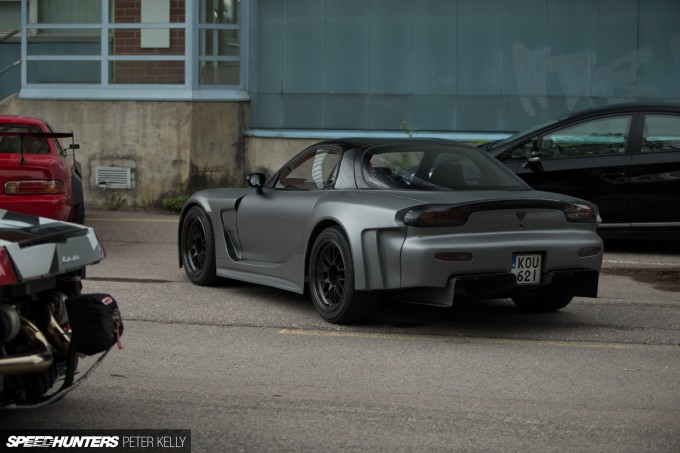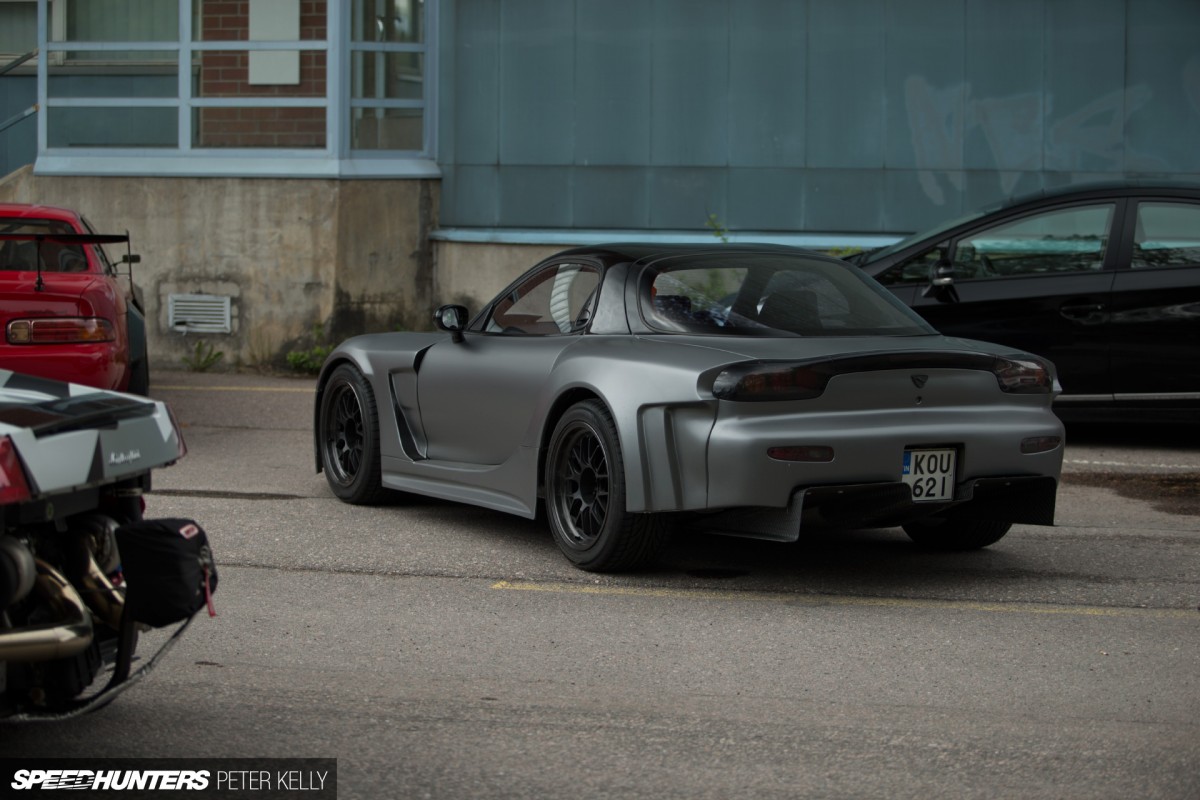 I wasn't too sure what to expect, but there turned out to be a very interesting mix of cars, with everything from Volvos and RX-7s, to Lamborghinis and Supras, and even some cars I'd never even remotely heard of before. In fact, this was probably the most diverse, unusual grouping of cars I've ever come across in my life. You'll soon see what I mean.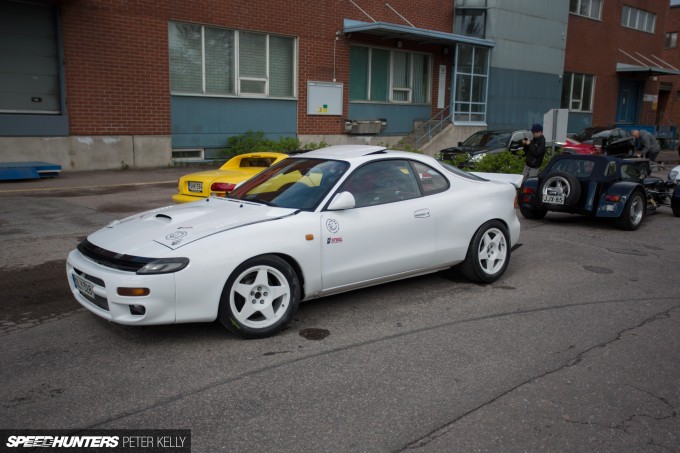 Let's start with this ST185 Celica GT4. The track-ready Toyota looked cool with its custom rollcage and rear wing, but it wasn't until I was given the full tour that I realised just how extreme it actually was. As the owner, Antti Heikkinen, popped the hood for us, we were met with a glorious sight…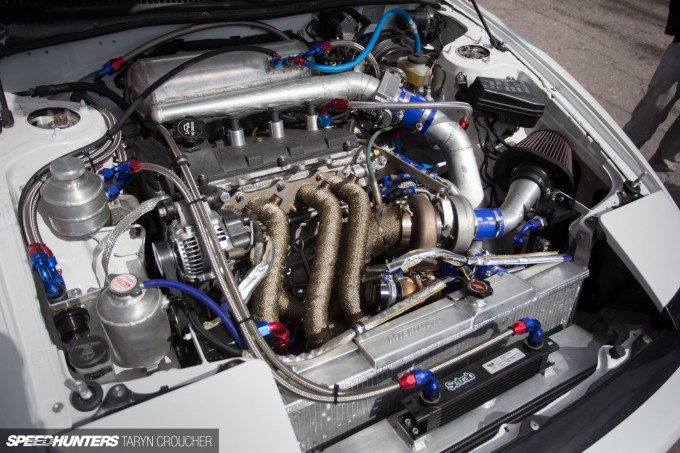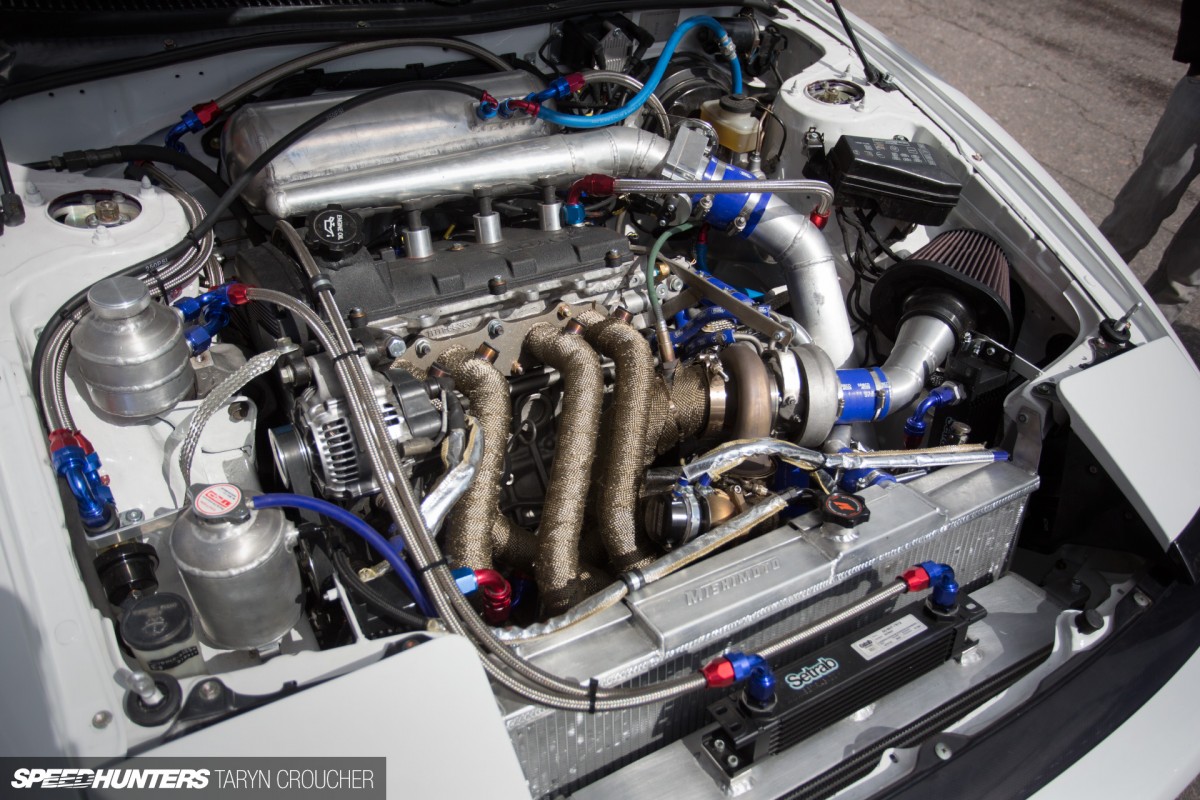 Antti and his friend Joni Marttila, a 3S-GTE engine specialist, had only just the previous day put the finishing touches on this fully rebuilt 3S-GTE Gen2 motor, which is jam-packed full of custom parts and good for 440hp and 625Nm on 1.5bar (22psi) boost. What a weapon!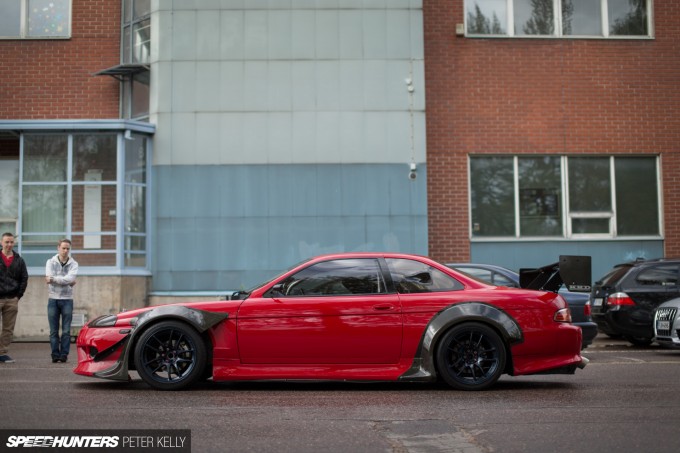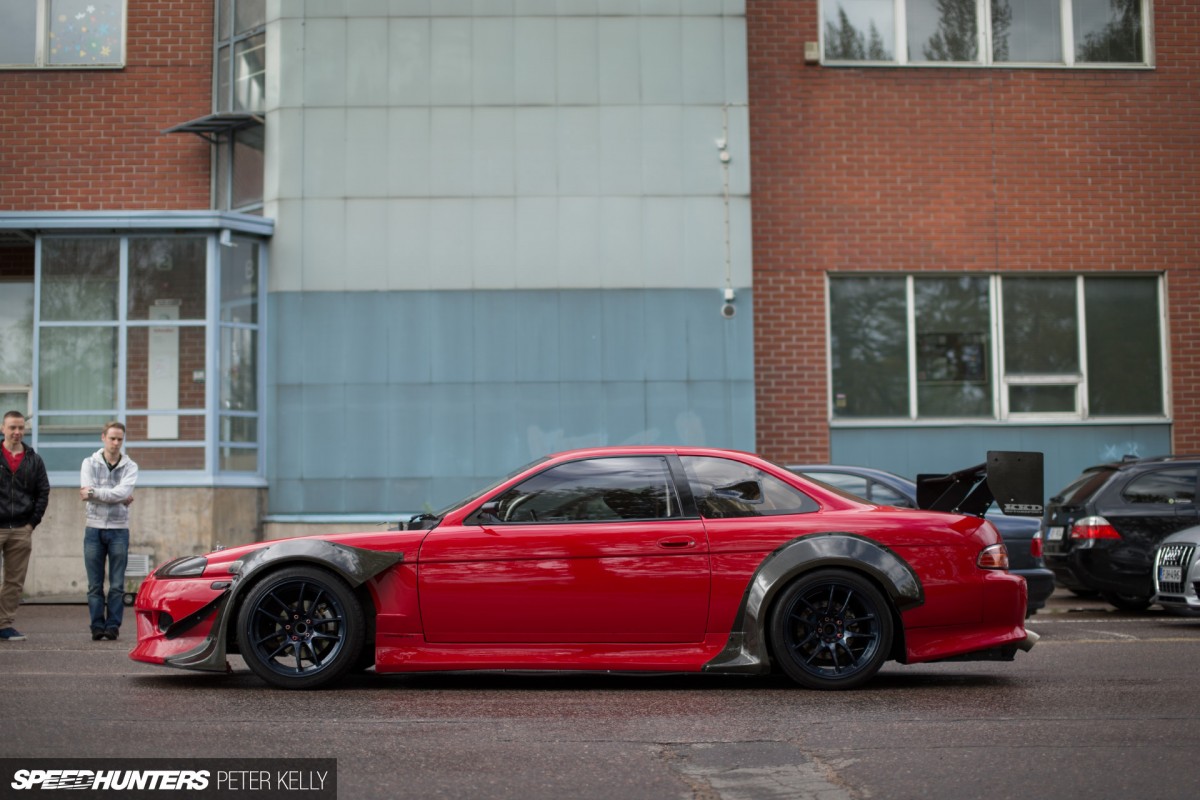 This wild Toyota Soarer belonged to local car enthusiast Toni Mård. Toni originally bought the JZZ30 back in 2009 as a fresh import – the perfect blank canvas for him to perform some crazy modifications.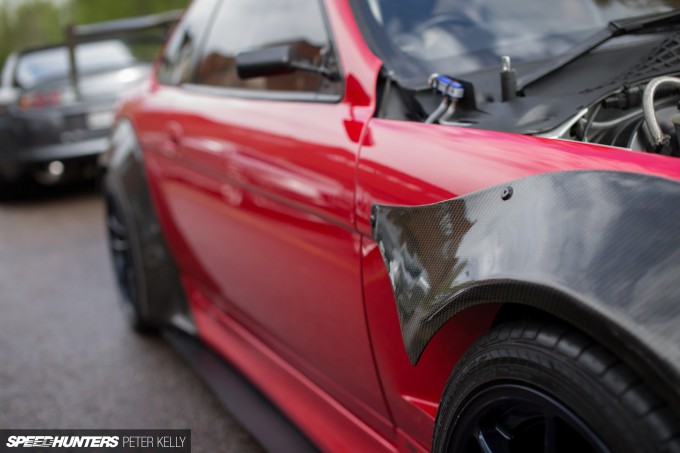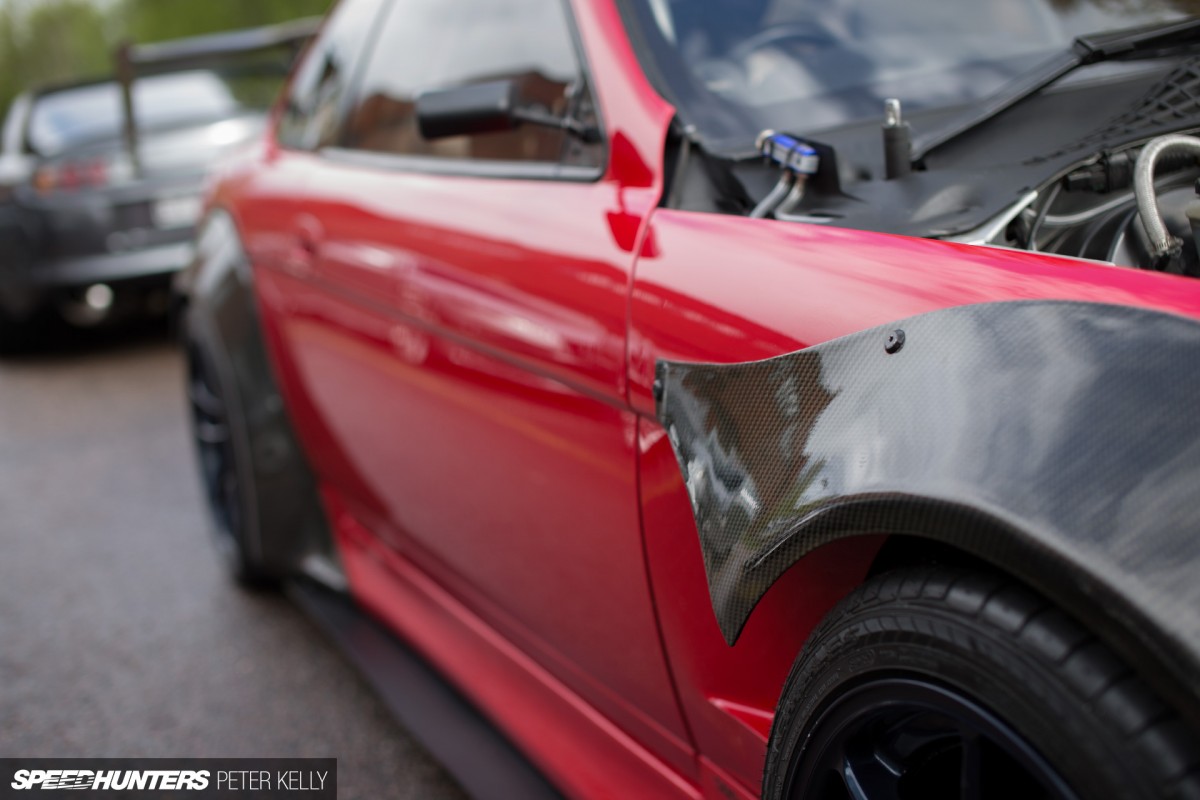 The Soarer has been through many looks over the years, with the most notable feature of its current guise being these wide carbon fiber over-fenders, which Toni designed and created himself.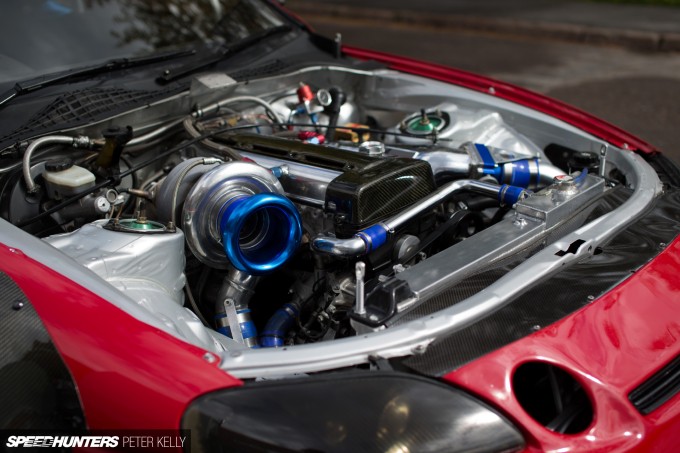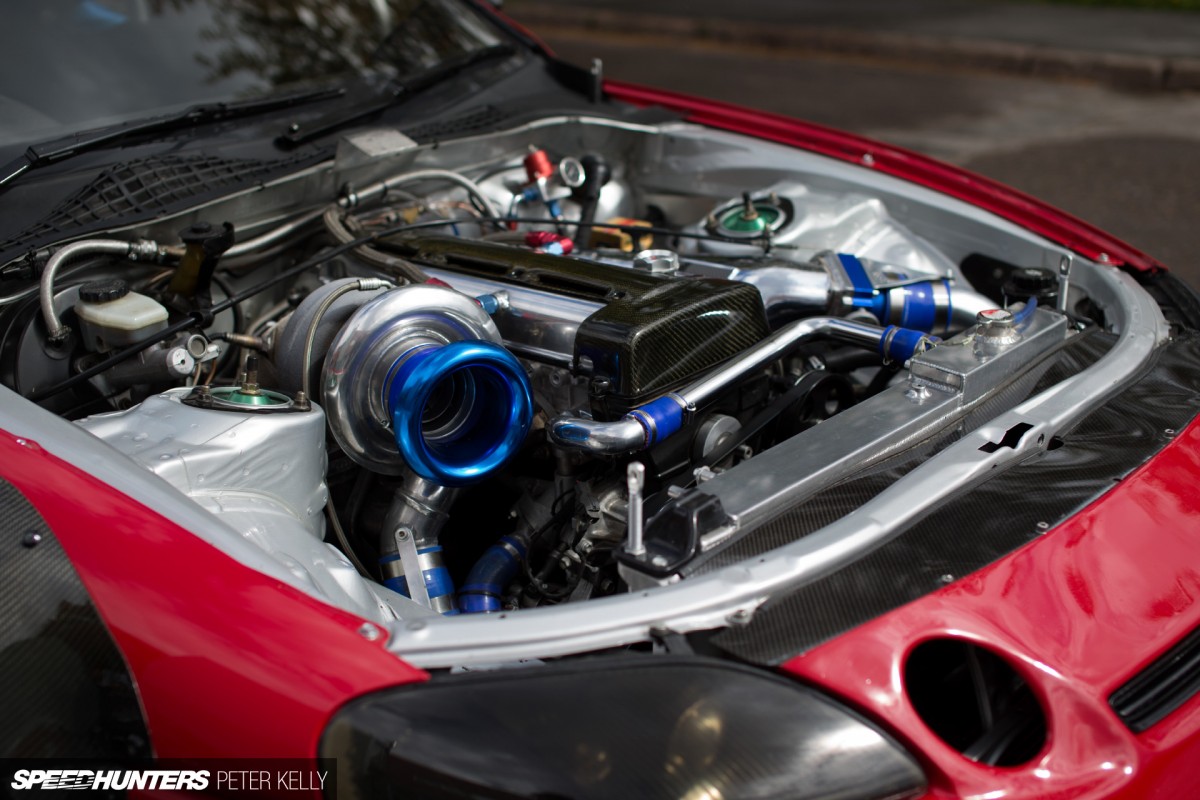 As is the norm with performance car builds in this part of the world, it was also powered by a 950hp 2JZ with a massive snail. When I asked Toni what he uses the car for, he just smiled and answered, "It's really just a street car for fun."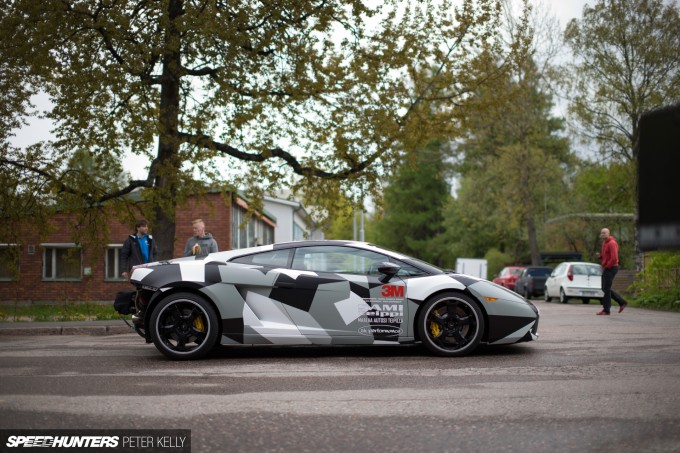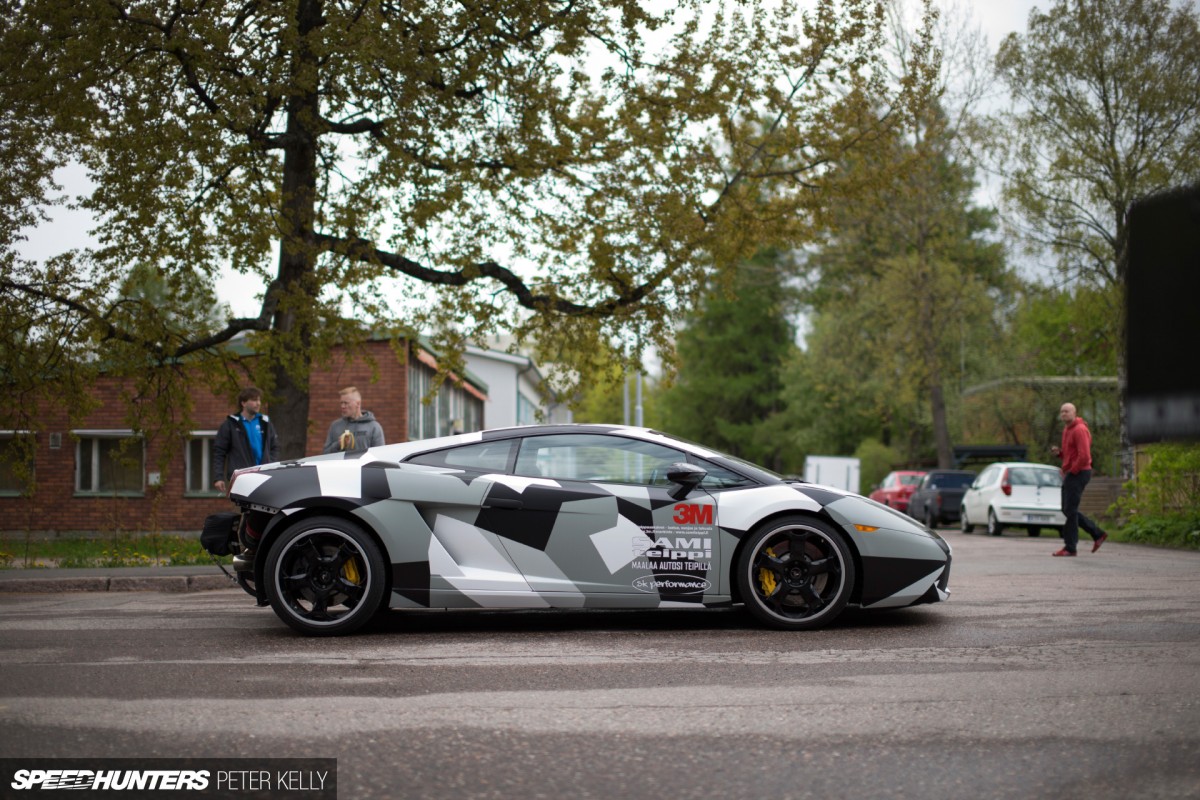 Speaking of power, next up I was introduced to Sami Keinänen, a well-known Finnish tuner who runs his own one-man tuning business called SK Performance. Sami has built this rare manual version Gallardo into a raging bull with almost three times as much power as it came with from stock.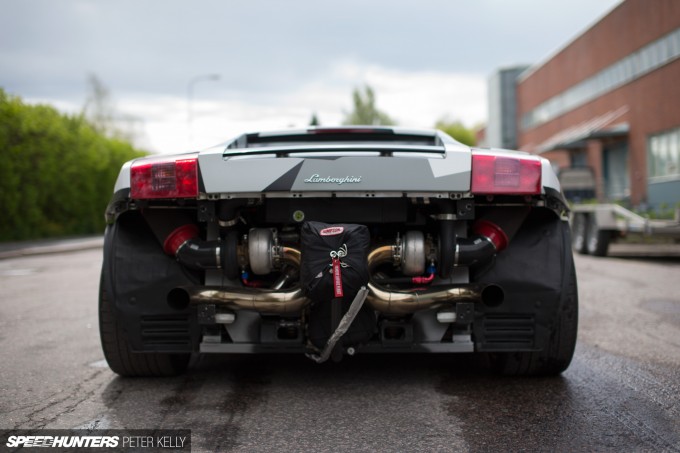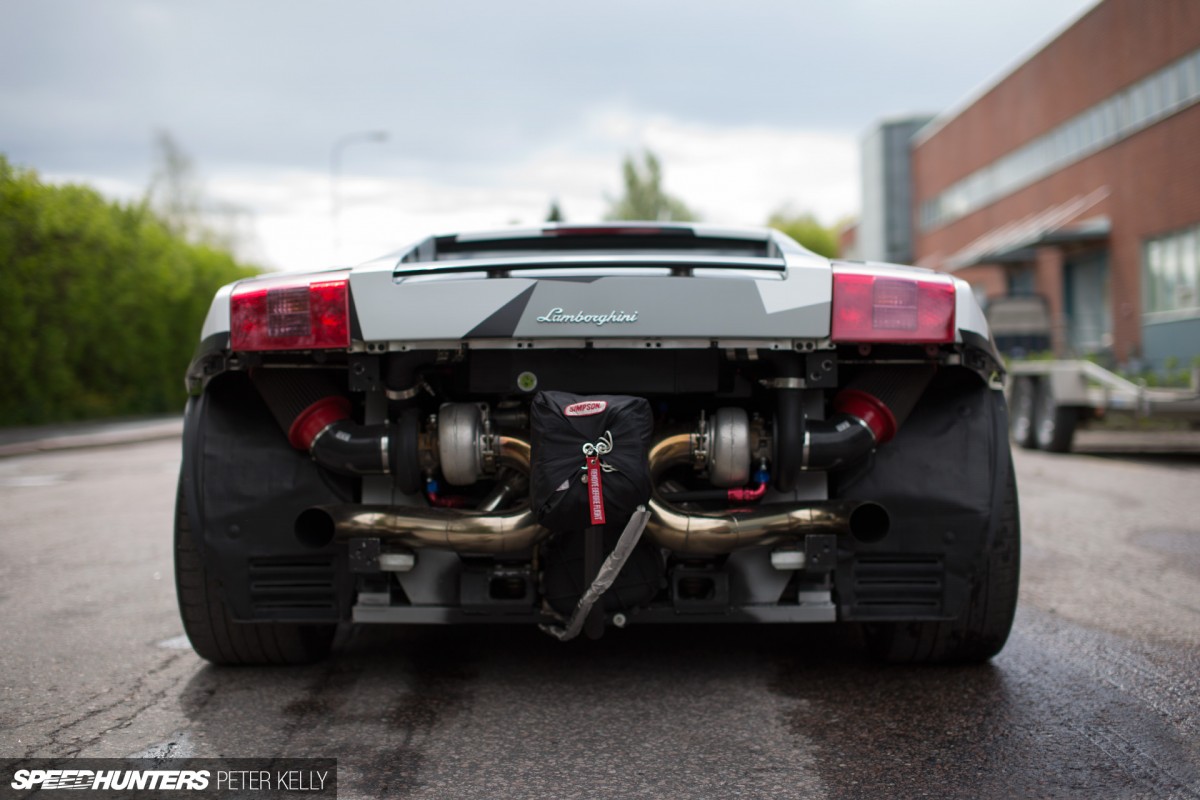 To say the rear end looks intimidating would be an understatement. The Lamborghini's bumper has been removed, exposing two massive Holset HX40 turbos and some very evil-looking custom exhaust piping. At 1.47bar (21psi) of boost, the V10 engine produces 1466hp and 1500Nm on 98 octane fuel.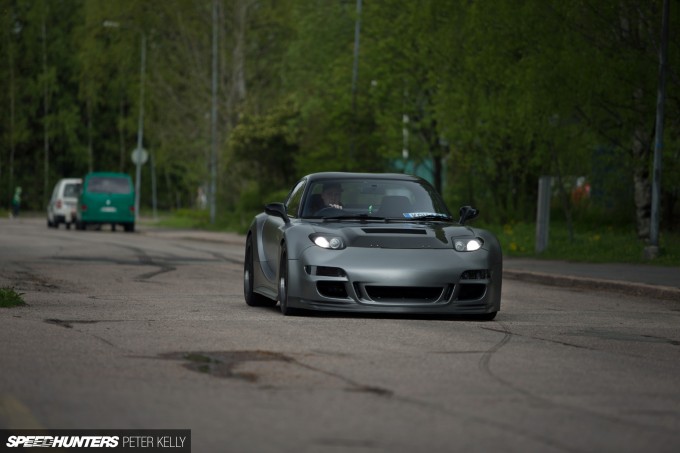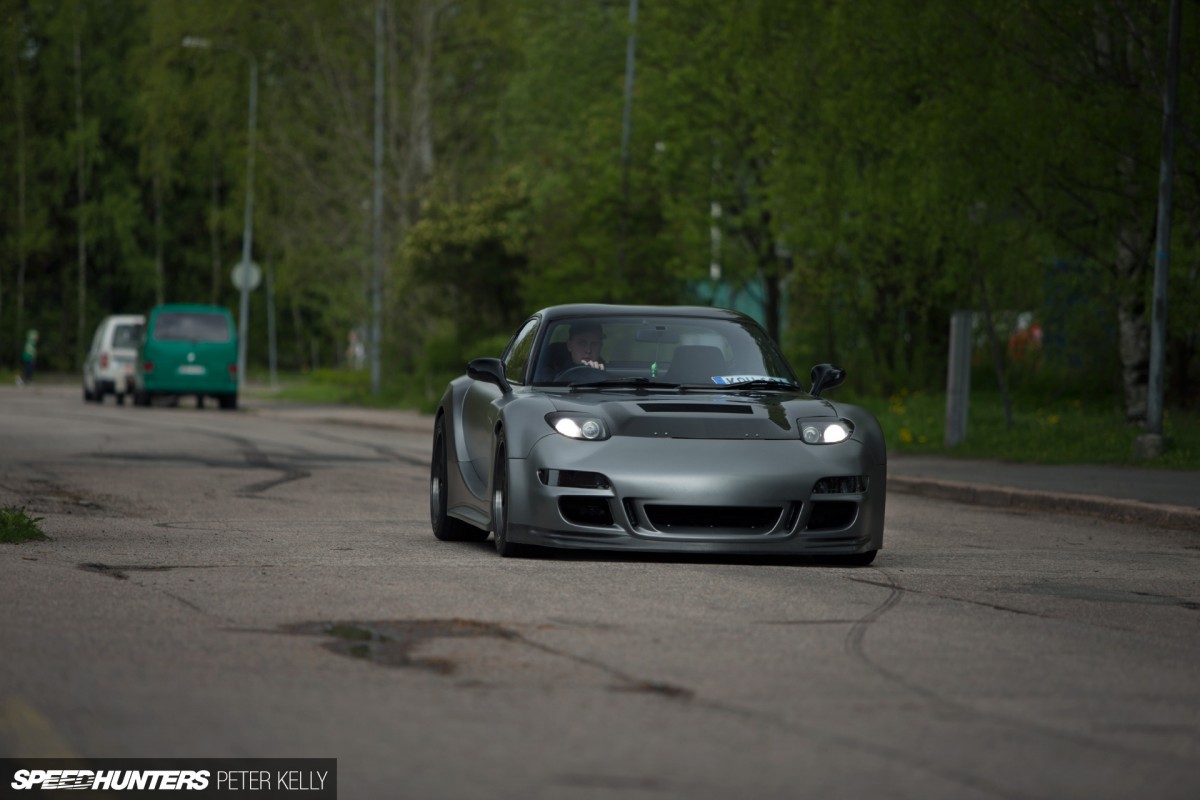 Sami's Gallardo might seem like a tough act to follow, but this RX-7 has its own unique story too. When Lauri Ylikorpi imported this FD3S RX-7 from Japan he thought he was getting a standard model, but to his surprise and delight what turned up was a rare JDM-spec RZ version. Produced in limited numbers, the lightweight RZ came with a stiffer chassis, tuned Bilstein suspension and no rear seat. Lauri has since customised his FD with a custom wide-body kit and aero package that he designed and manufactured himself using fibreglass, carbon fibre and carbon-Kevlar, with the front end moulded from a 997 Porsche GT3 Cup car bumper. How cool is that?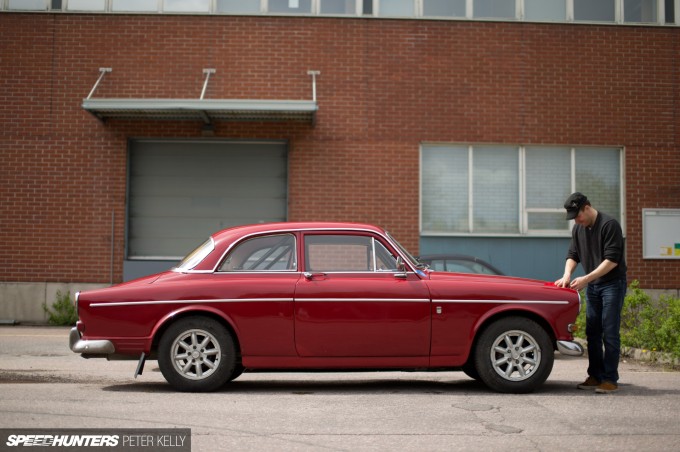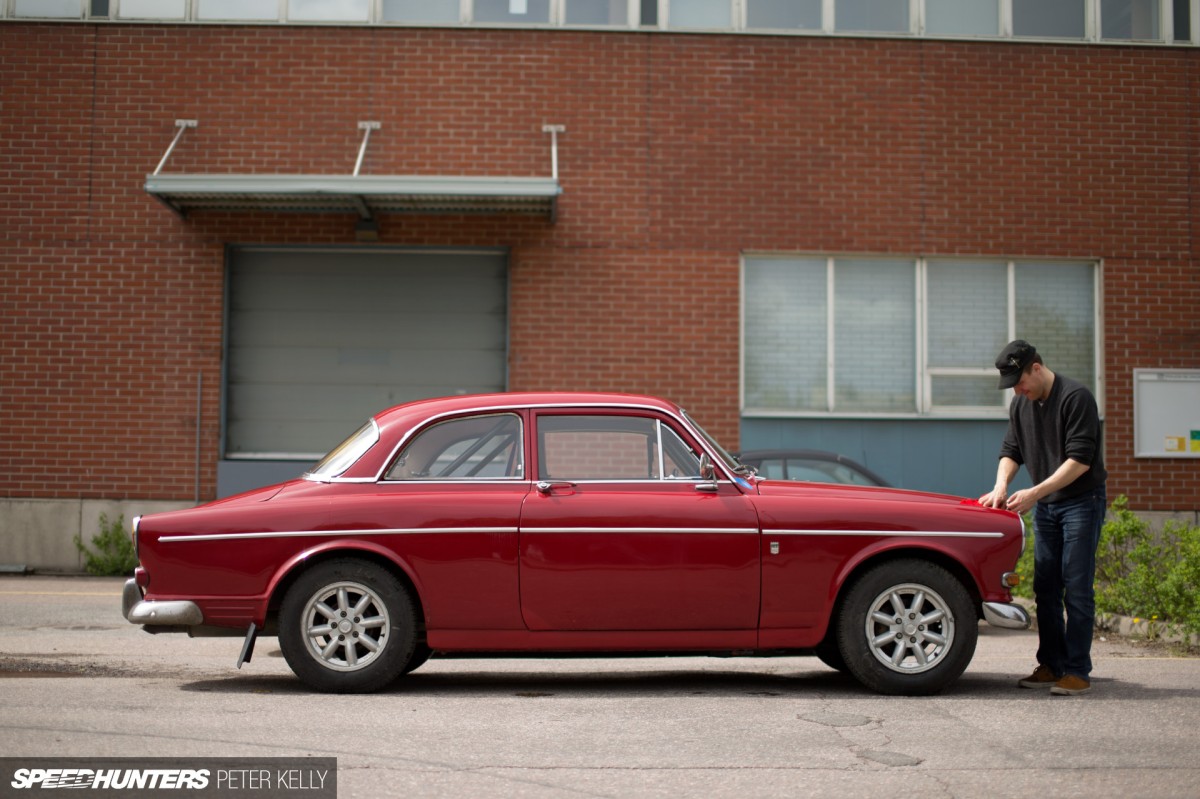 As much as I love big-power builds and Japanese imports, it wasn't long before the raspy sound of an old carbureted engine caught my attention. The owner of this Volvo Amazon had just finished giving the old girl a wash, and that cage peeking though the window had me intrigued…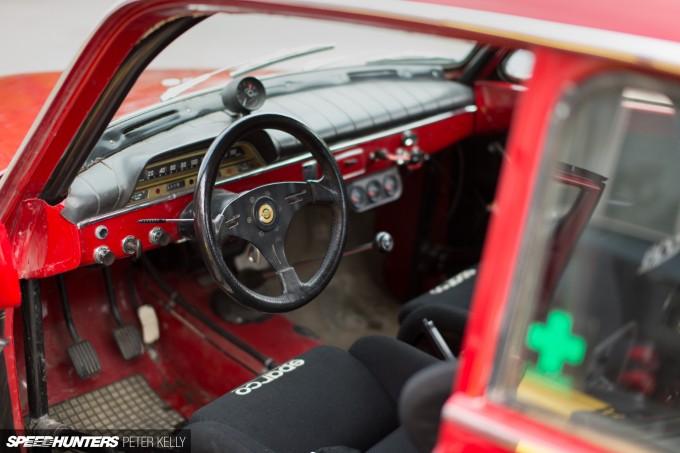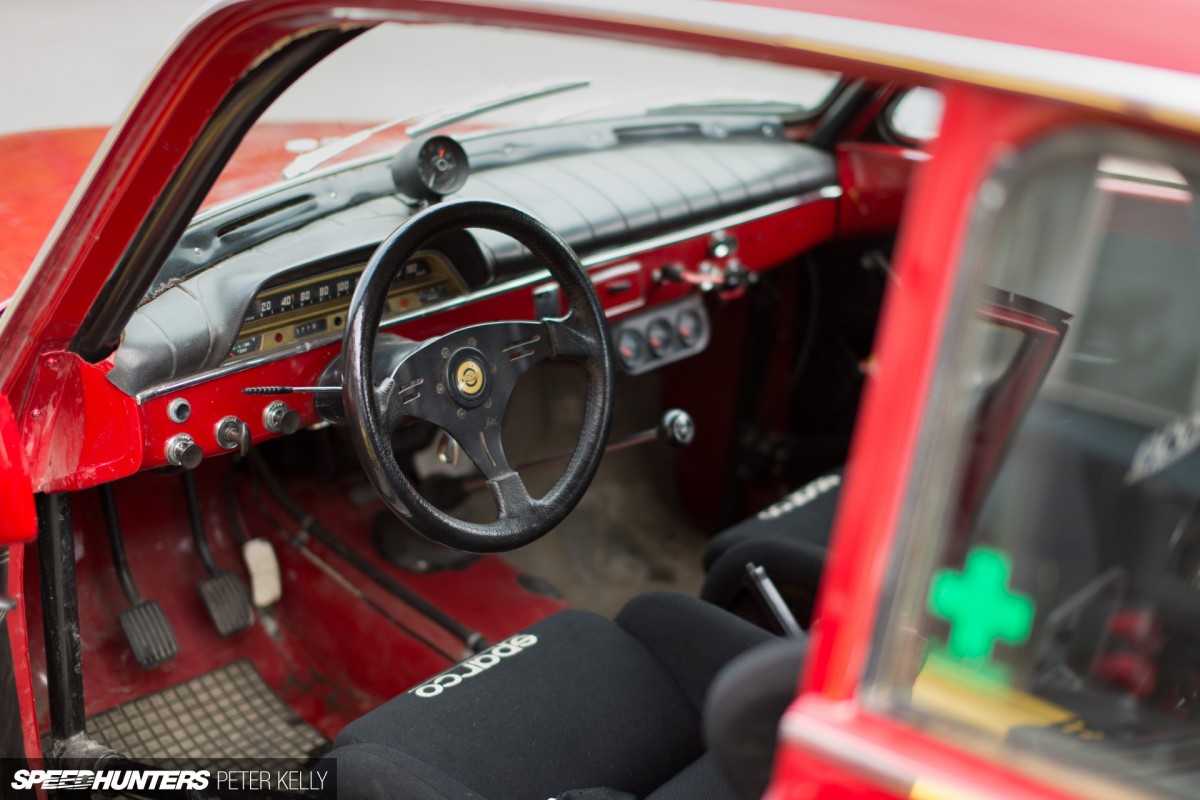 The Amazon was actually an ex-rally car, and the owner had recently picked it up for a decent price, thinking it would be a bit of fun. It would be awesome to see this back out on some gravel back roads being driven in anger, so I hope he makes it happen.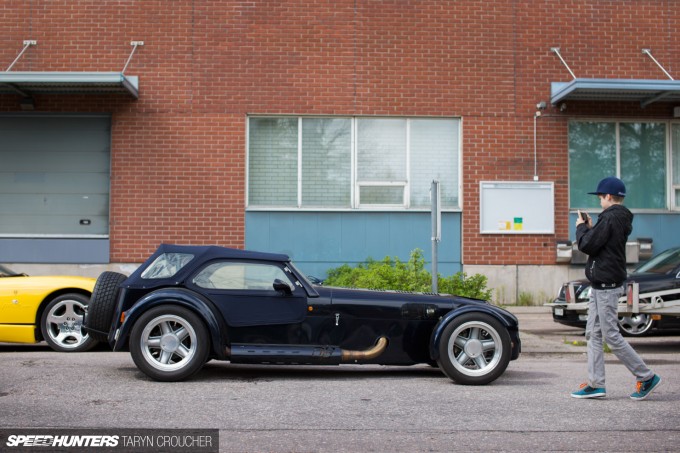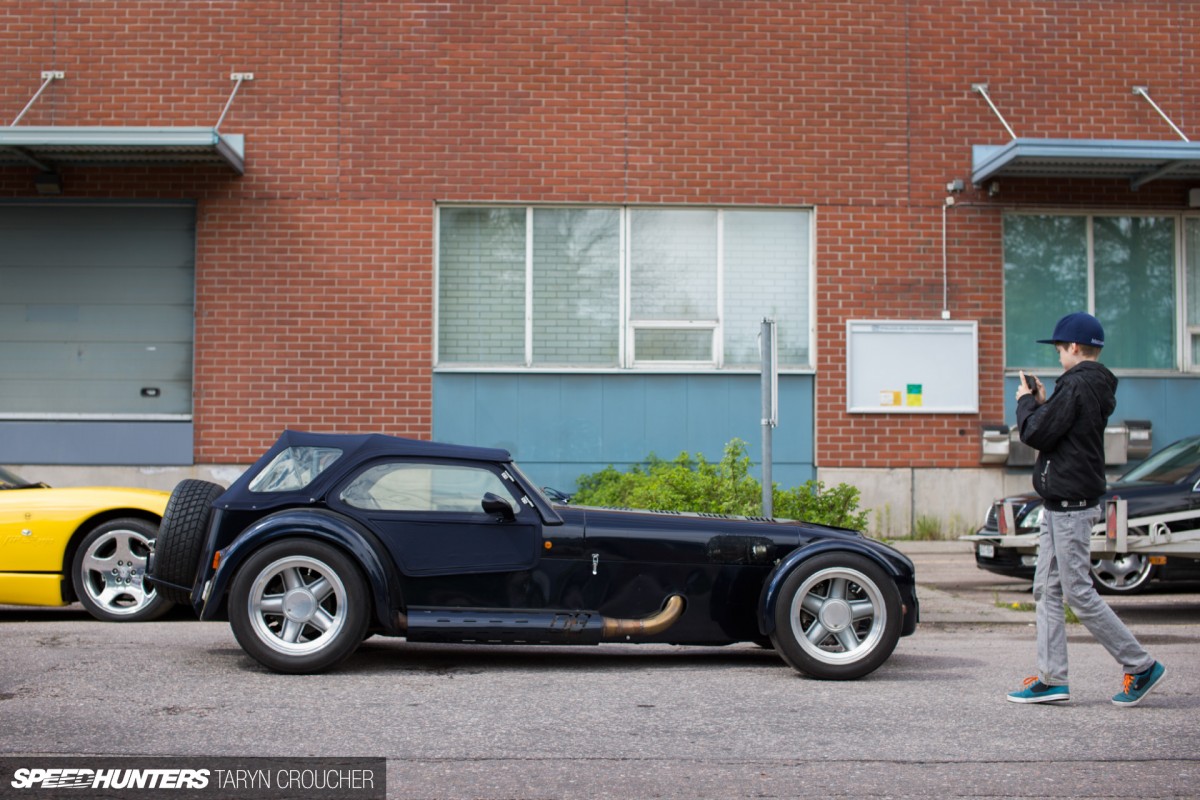 See what I mean about a random collection of cars? Just to further mix things up, let's throw this Donkervoort D8 in the mix. It took me a while to figure out what this was, but I soon learned of the small Netherlands-based company that produces these super lightweight, hand-built sportscars. As I was taking a closer look at the low, long-snouted machine, the owner came over for a chat.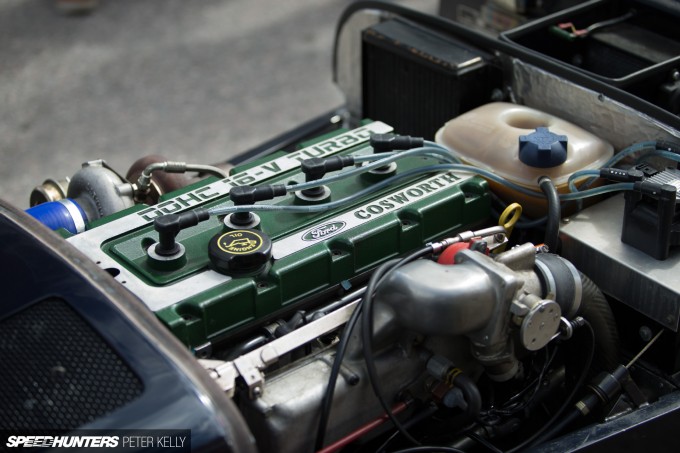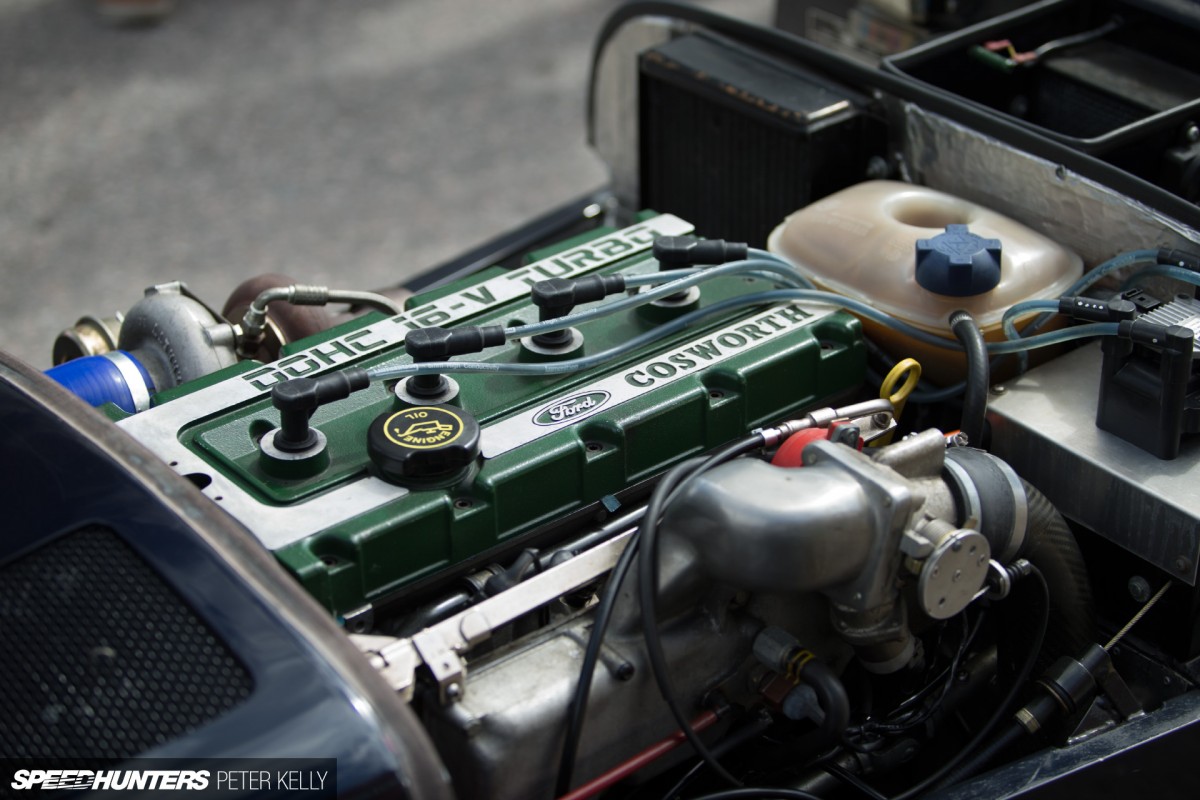 Pasi Wirkkala has had a long and sometimes rocky history with the Donkervoort, which he has owned for many years and driven on many tracks around Europe. It's also been modified and is looked after by Sami Keinänen (the owner of the Gallardo), so of course the 2.0-litre Ford Cosworth engine now gets an extra kick from a larger Garrett turbocharger, producing a healthy 340hp.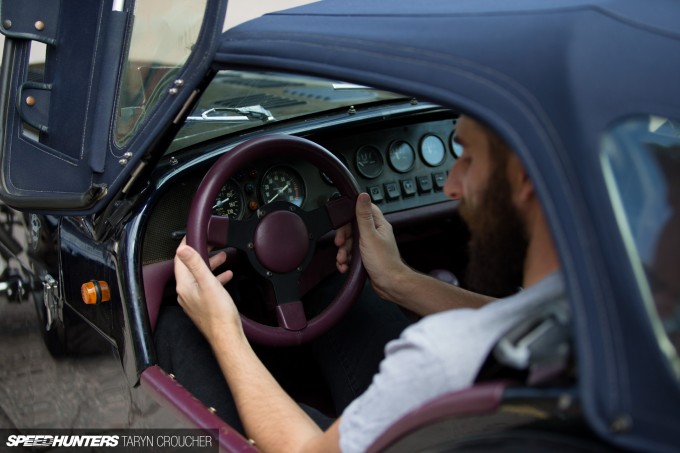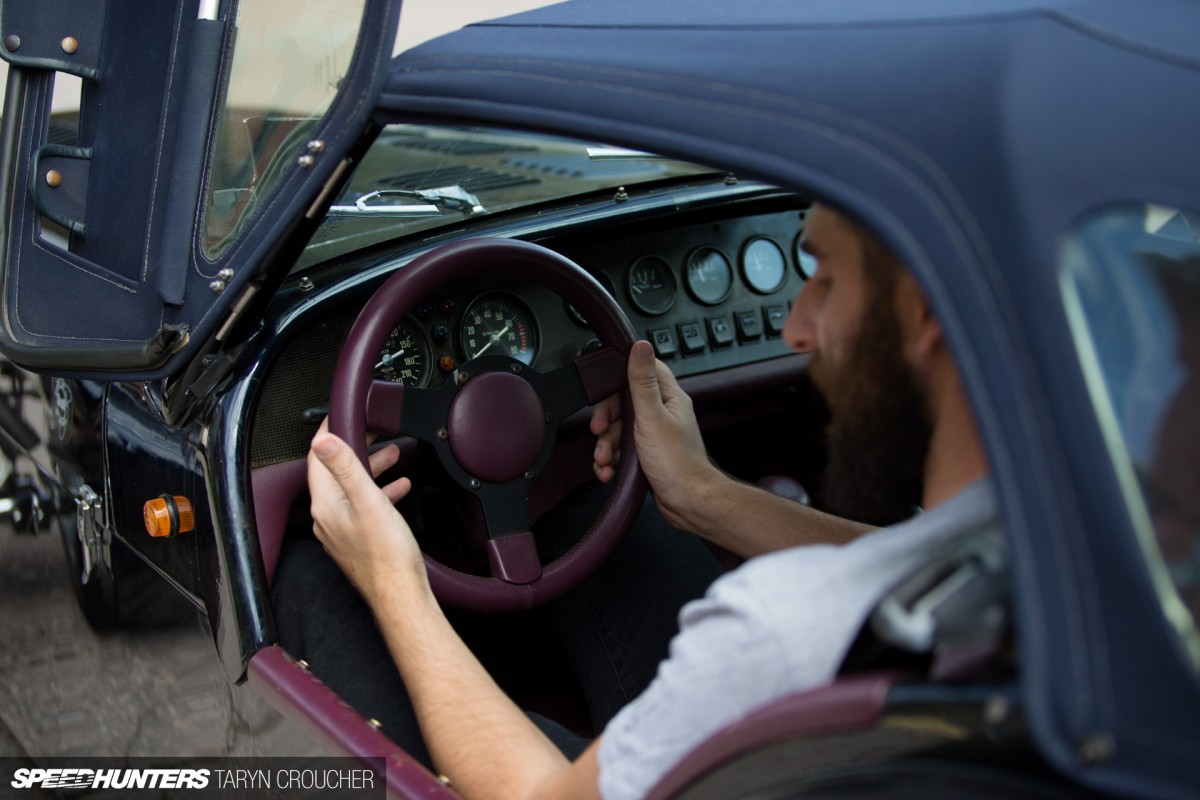 Listening to some of Pasi's tales, I was able to get an idea of just how brutally fast and exceptionally well set up this car is; a serious track toy for the more experienced driving enthusiast. Pedey and I were also curious as to how someone tall like Pasi could even fit in the cockpit, so we had to test it out. It was so incredibly small and I could reach out and put the palm of my hand flat on the ground, so I'm sure it would be terrifying to drive flat-out on a race track. "How do you actually drive it?", Pedey jokingly asked, to which Pasi replied, "Oh, I'm not allowed. This is actually my wife's car, and she's banned me from driving it."
A Basement Full Of Treasures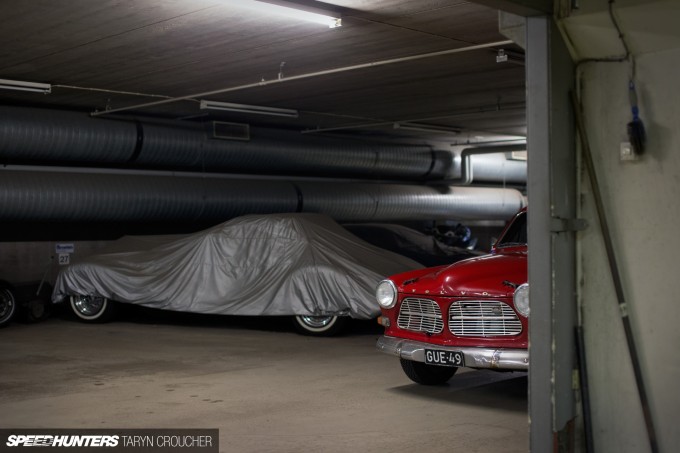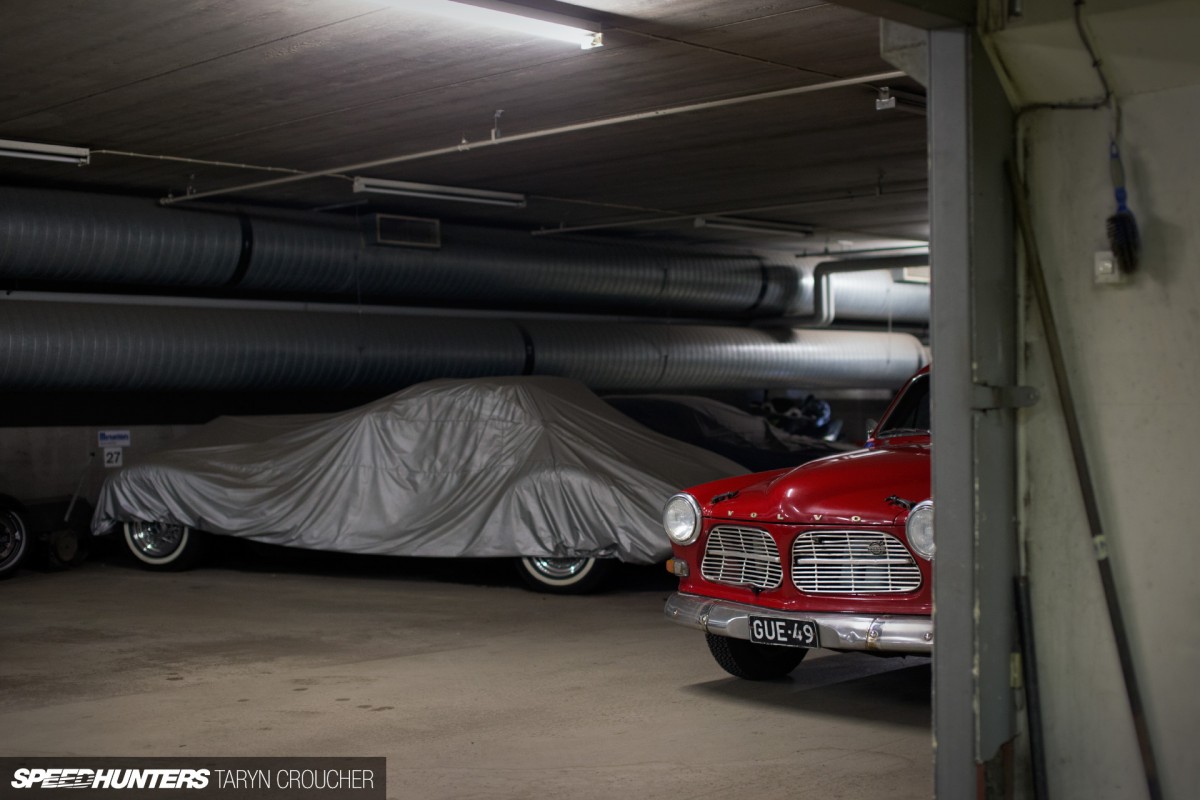 Pasi and his friend had some garages within the industrial-looking building where the meet was taking place, so we walked around the back to take a look.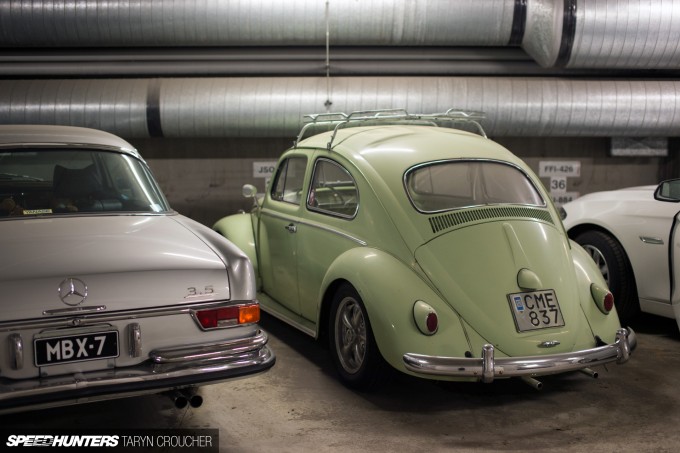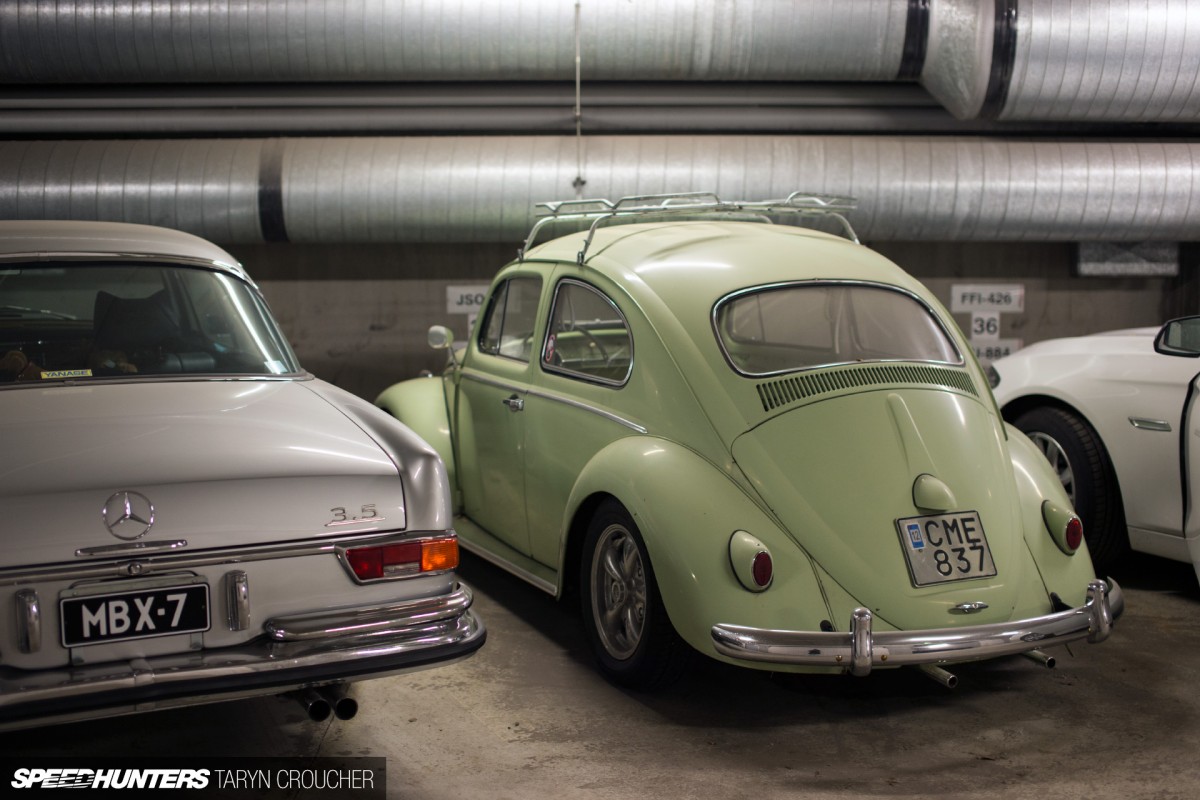 As we walked through the long underground parking area, I couldn't help but notice that almost all of the cars being kept in there were interesting or cool in some way.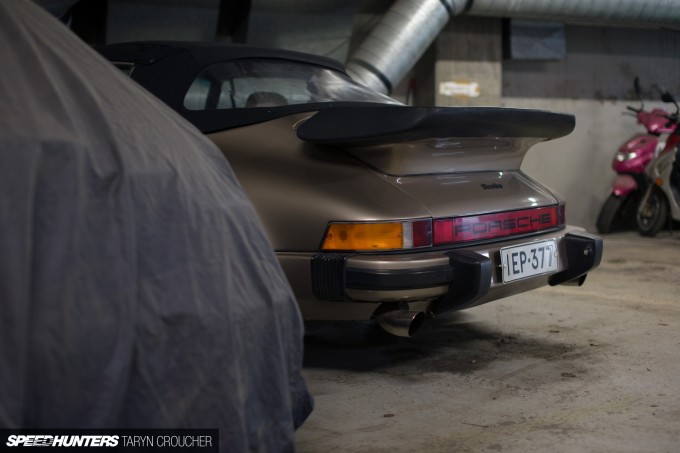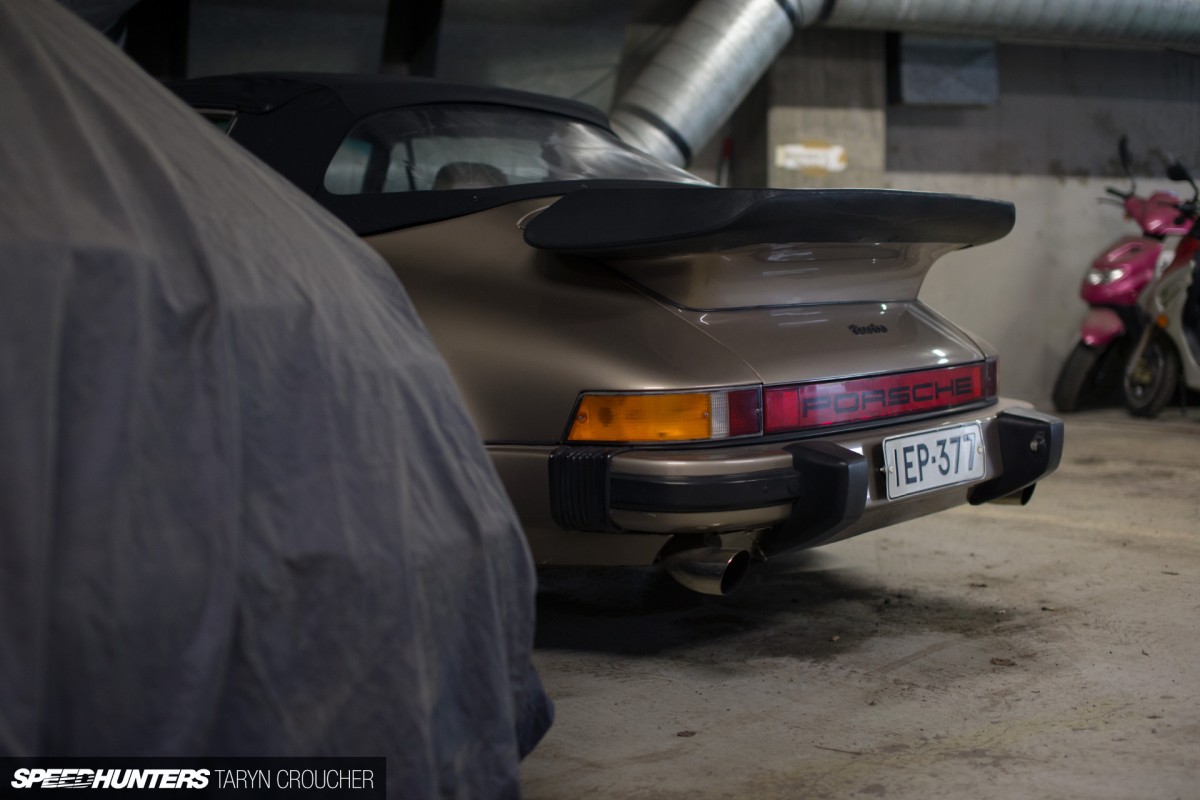 Porsche 930 Turbo, anyone?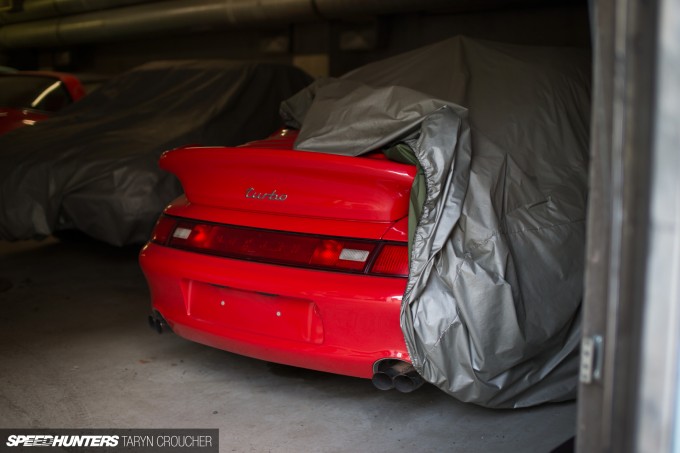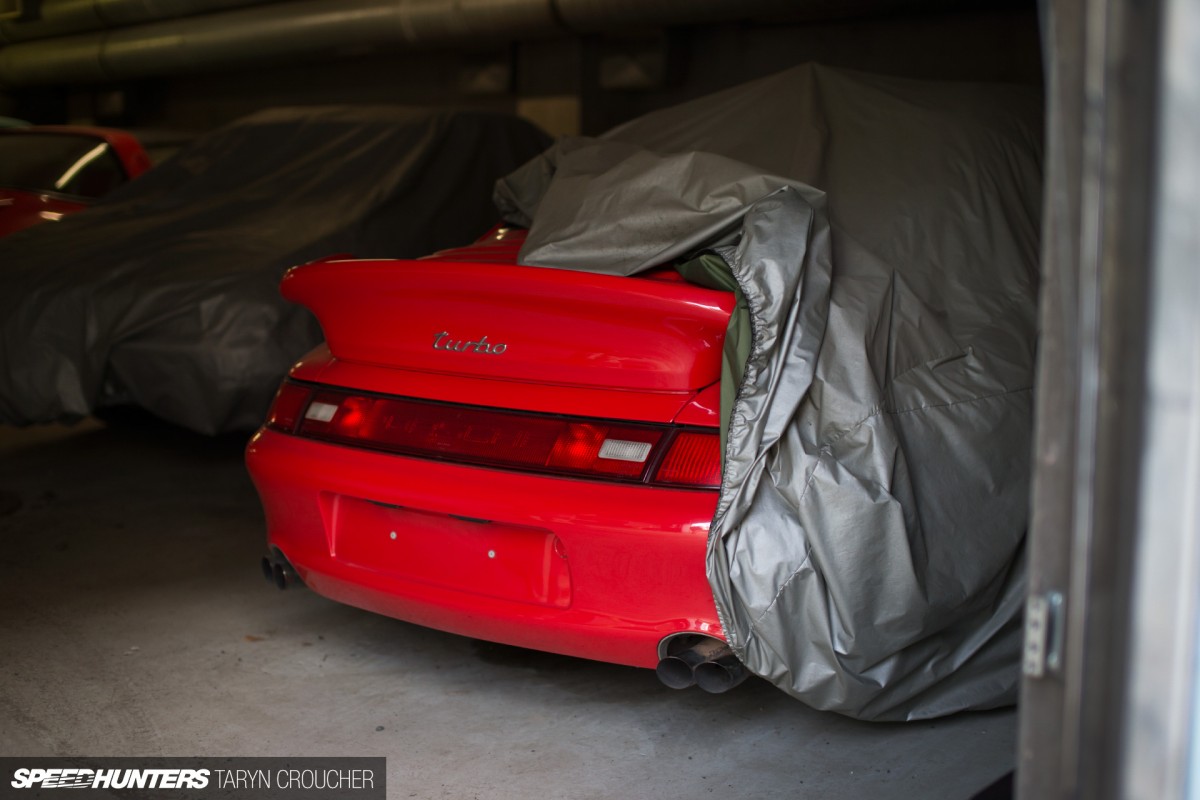 Most of the cars were covered, but Pasi lifted some of the covers to give us a peek. We weren't disappointed!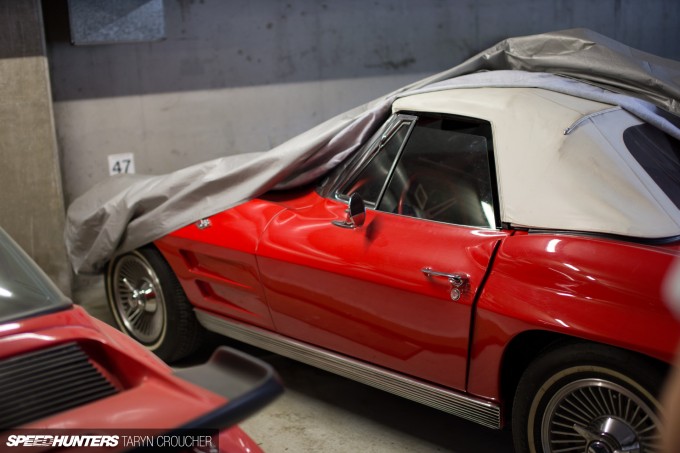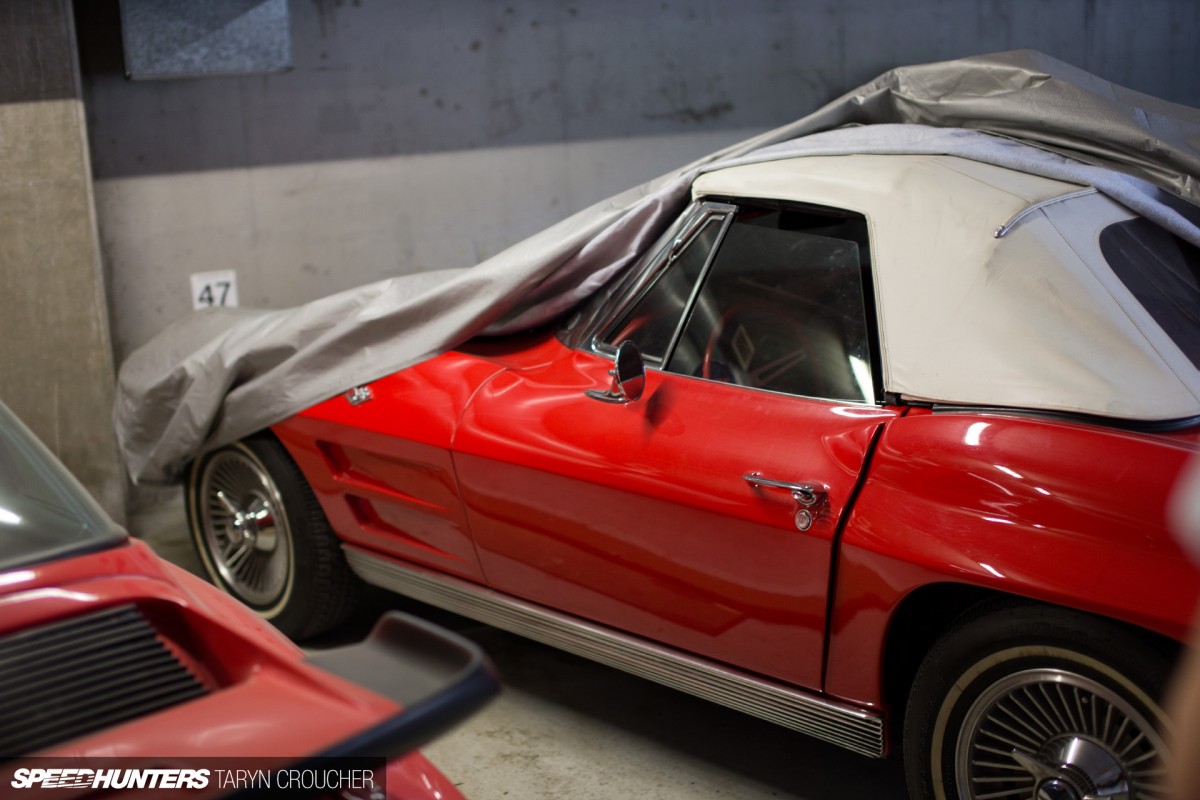 The parking area wasn't limited to European cars either. This cover revealed a classic Corvette Stingray convertible in what looked like good nick, sitting and waiting patiently for its owner.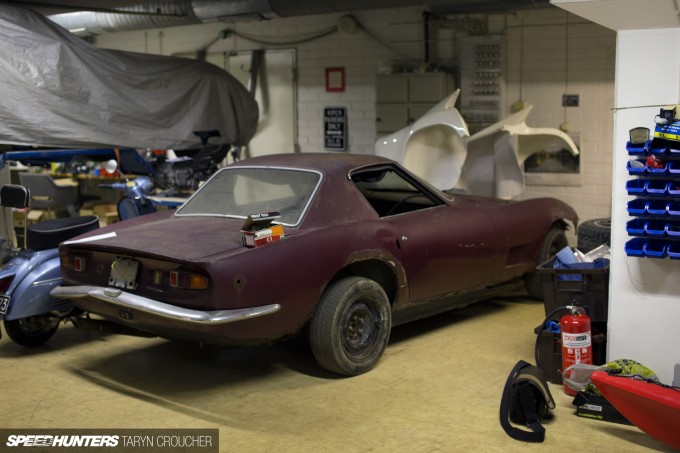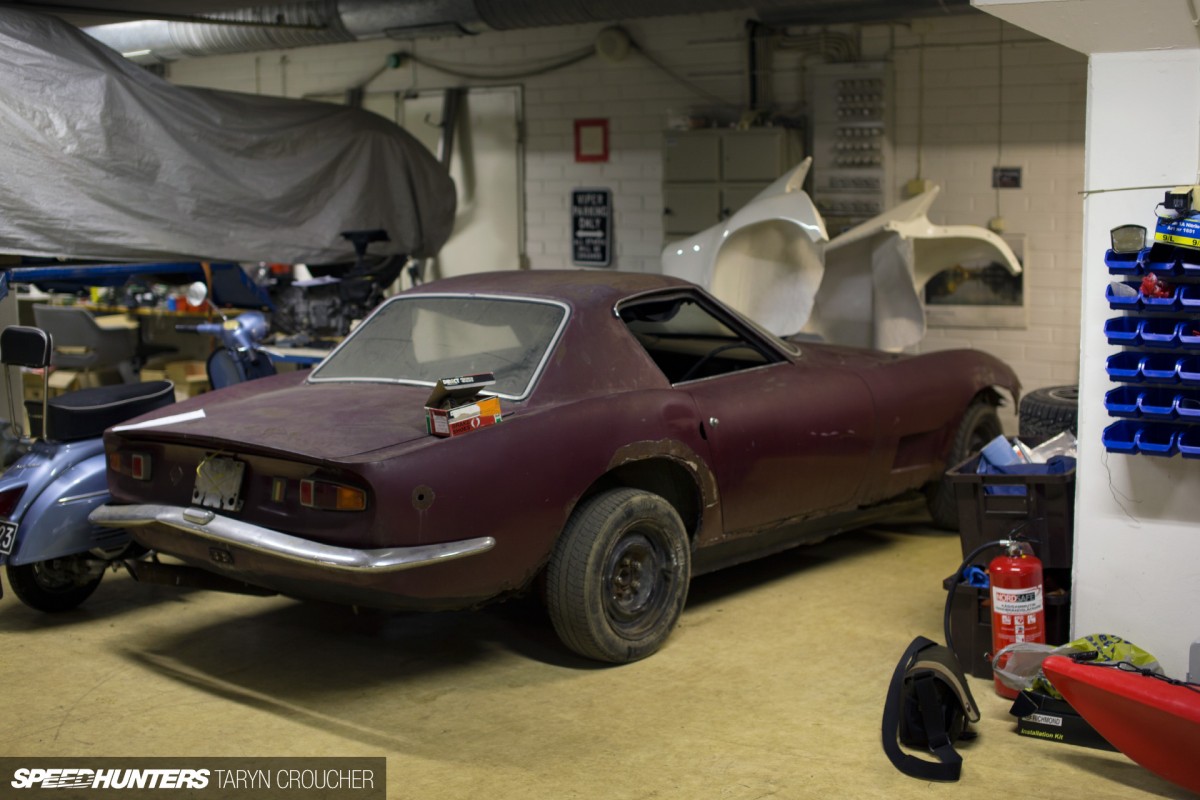 Eventually we found Pasi's lock-up garage space underneath the building, where he stores several cars and other projects, most of which were in various states of restoration. One of them was this rare Intermeccanica Italia, an Italian-made, Ford V8 powered coupe of which only 600 were produced between the late '60s to early '70s. Less than 60 of them were coupes, with the majority of them being convertibles. Strangely, the roofless versions are worth more now, but that doesn't worry Pasi too much as he happens to own one of each.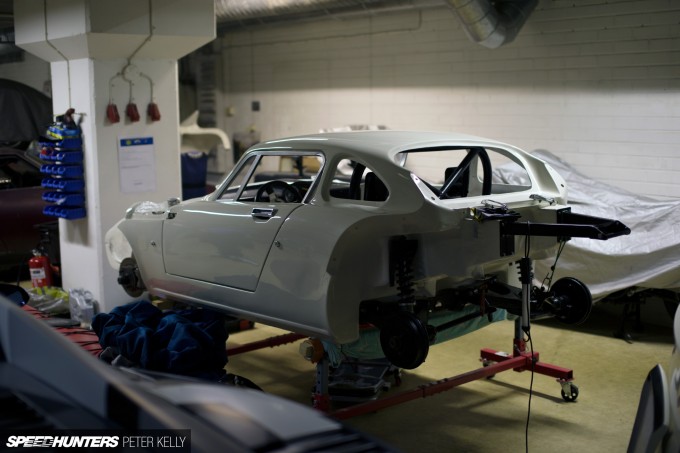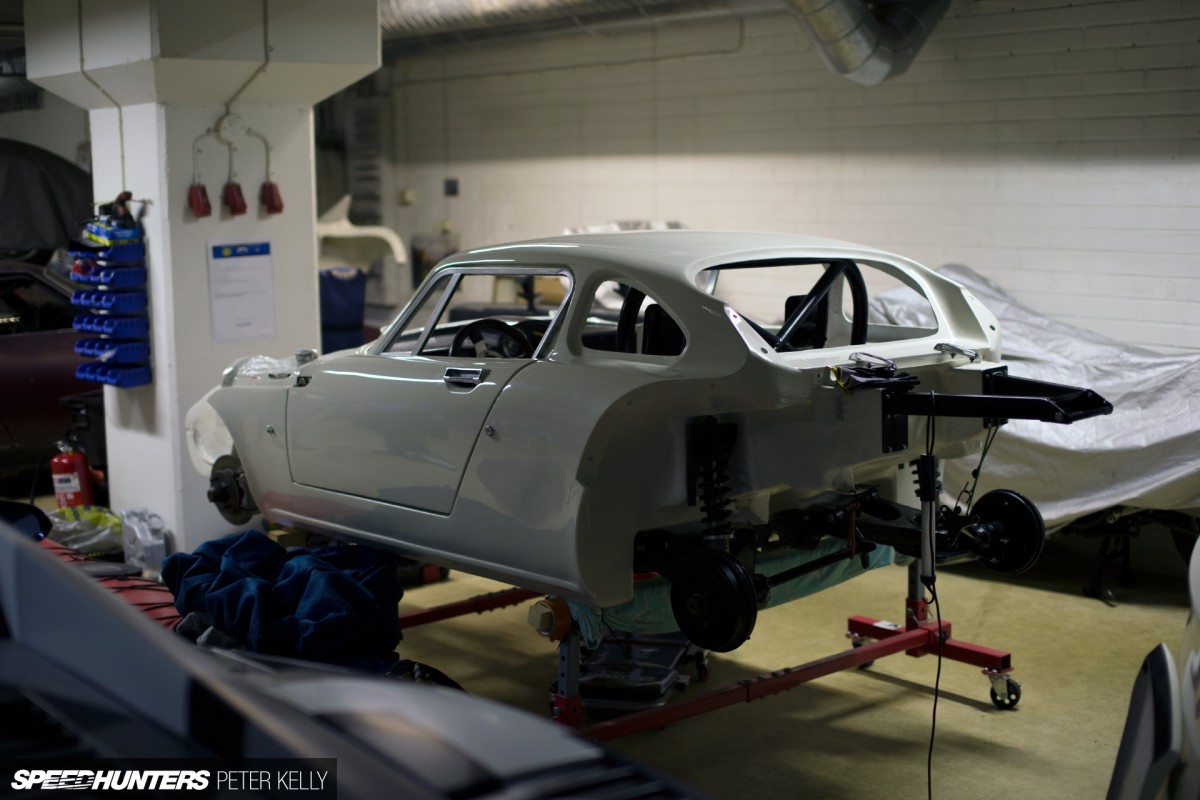 Another car he's currently restoring is this two-seater Davrian Imp, a small British-made sports coupe which consists of a completely fibreglass monocoque.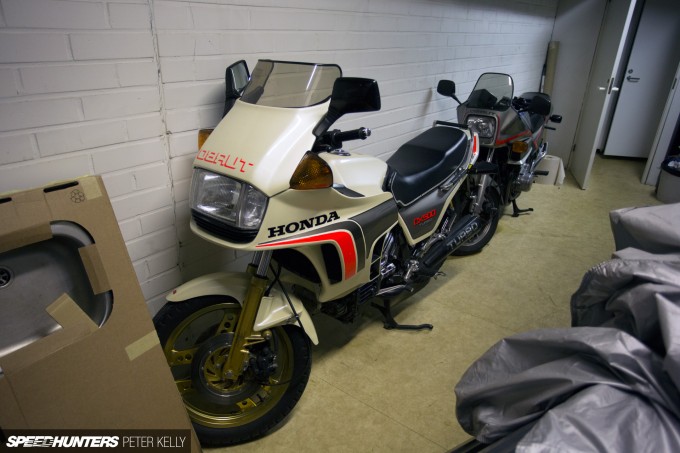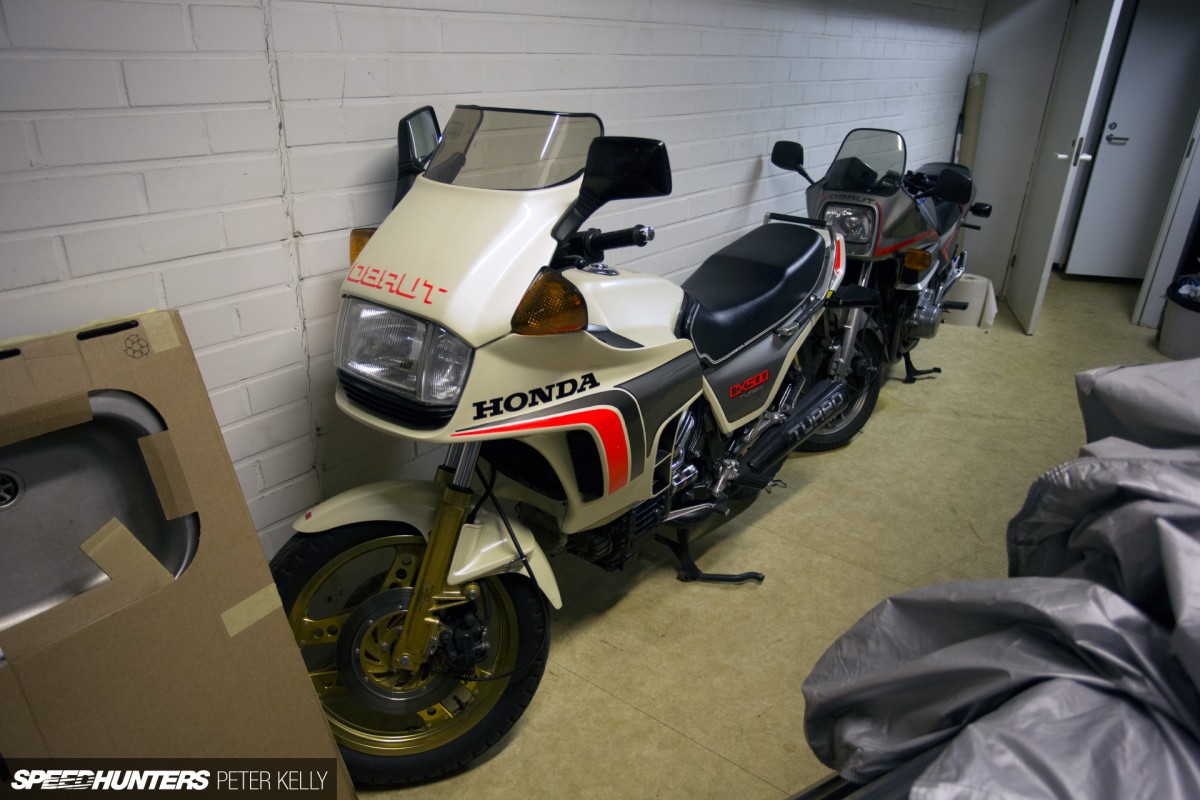 Pasi is an avid collector of old, unusual and rare cars and by this stage I'd diagnosed him as a completely and utterly obsessed petrolhead. When he talked about business and the weather you'd never be able to tell, but as soon as anything car-related came into the conversation, his eyes would light up and he couldn't stop smiling. And by the sounds of it, his wife has the same bug. Check out these extremely cool 'his and hers' retro turbo motorcycles.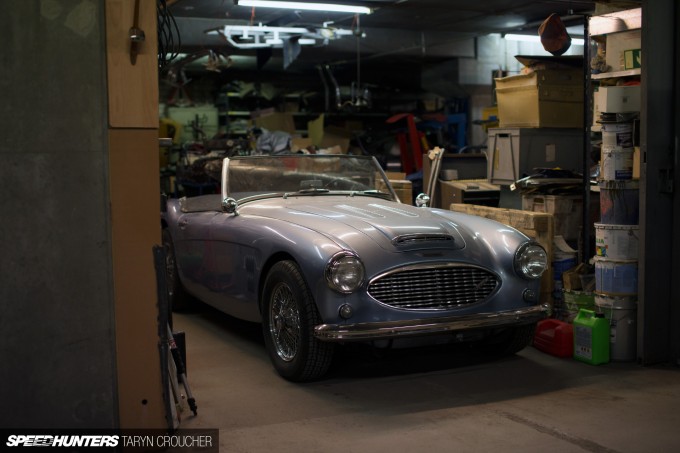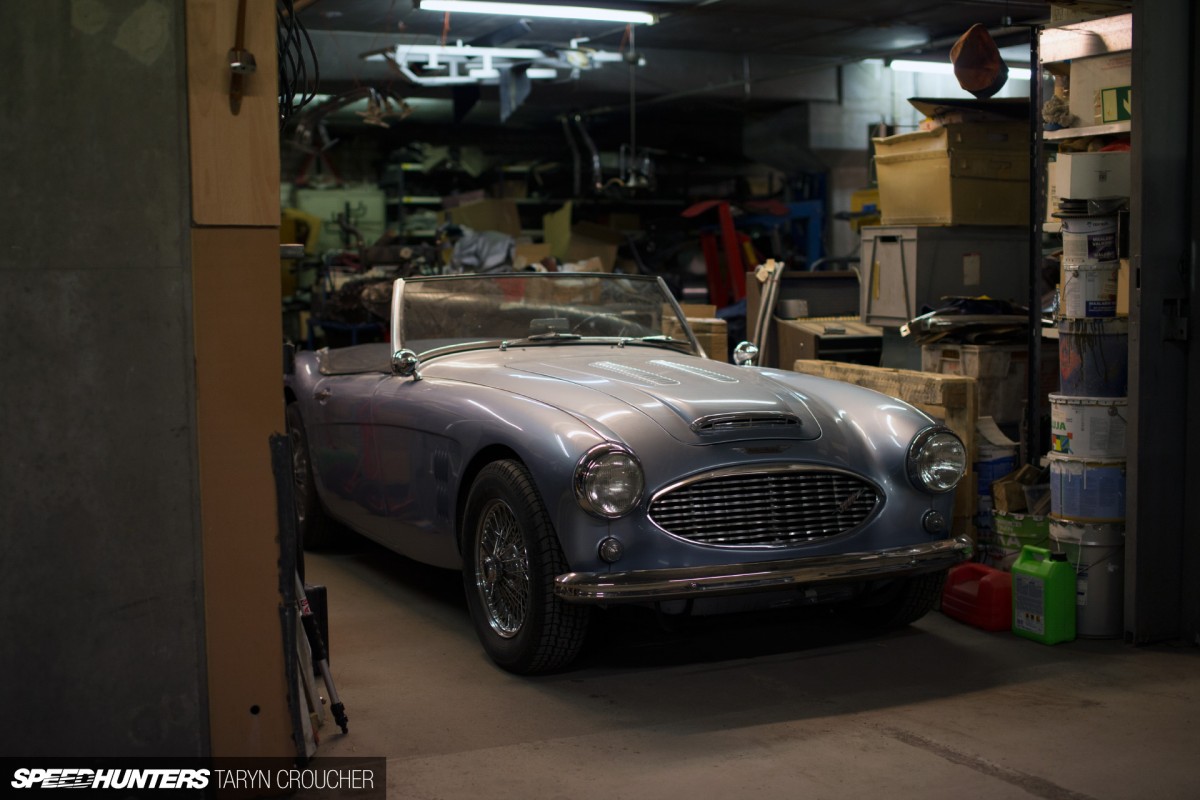 Although it was just a quick stop-off before we headed to the airport and back to Stockholm, I couldn't believe how many fascinating cars just a few local enthusiasts could show us in such a short amount of time. Every person we met here didn't just like cars, they were all passionate gear-heads who truly take their automotive hobby to the next level.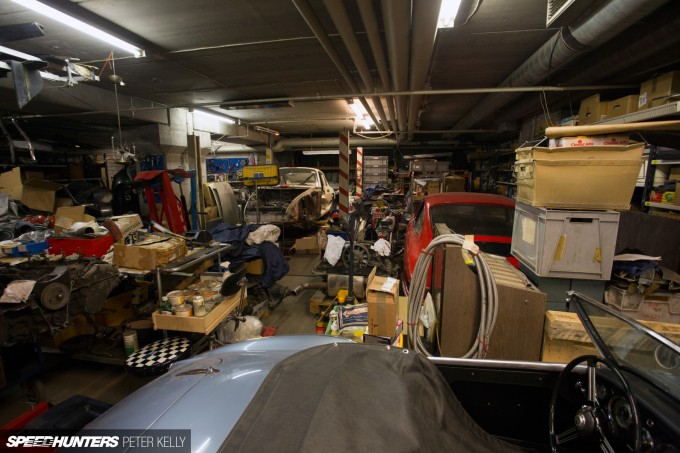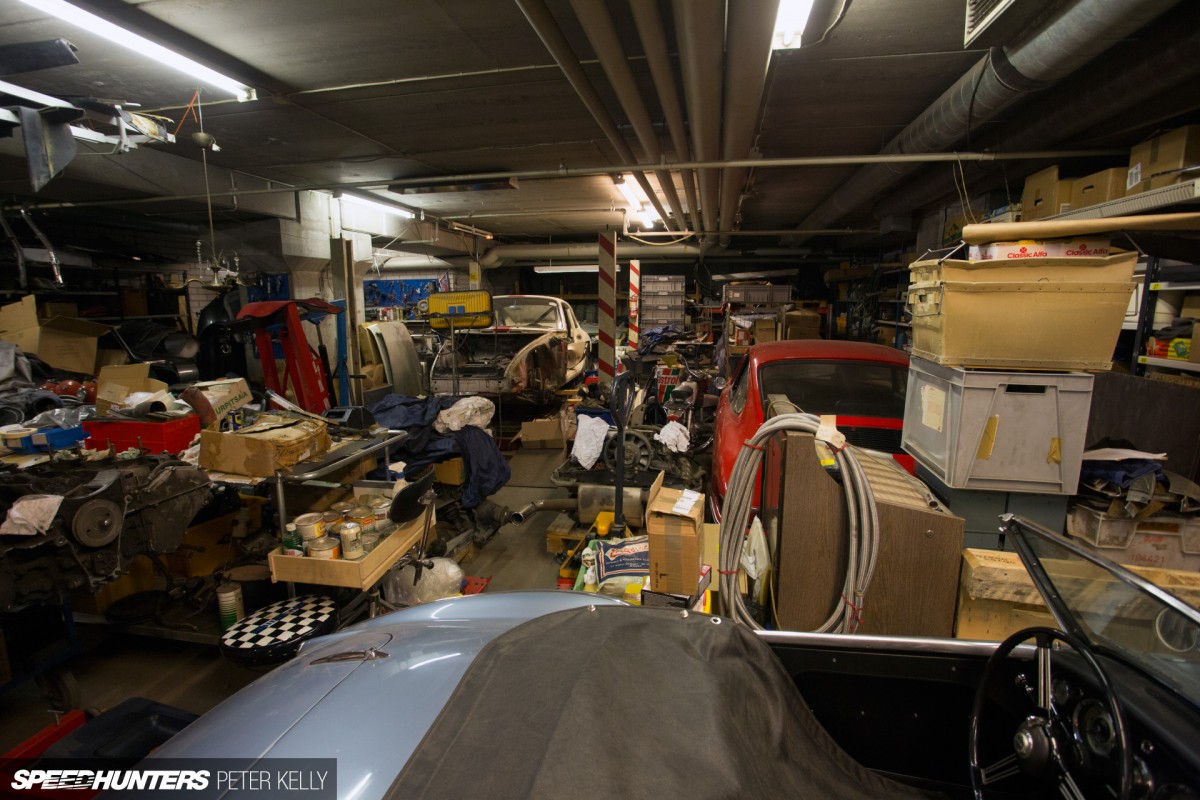 Whether that meant collecting cars and restoring them, or performing well-thought out modifications in their own signature style, all of these people took ultimate pride in their cars and their enthusiasm was infectious.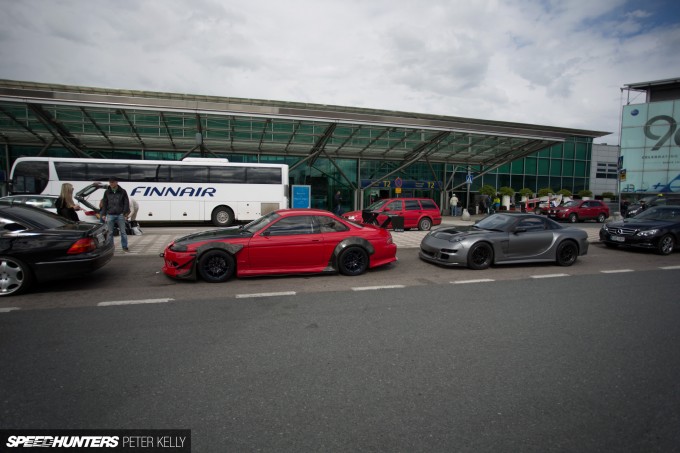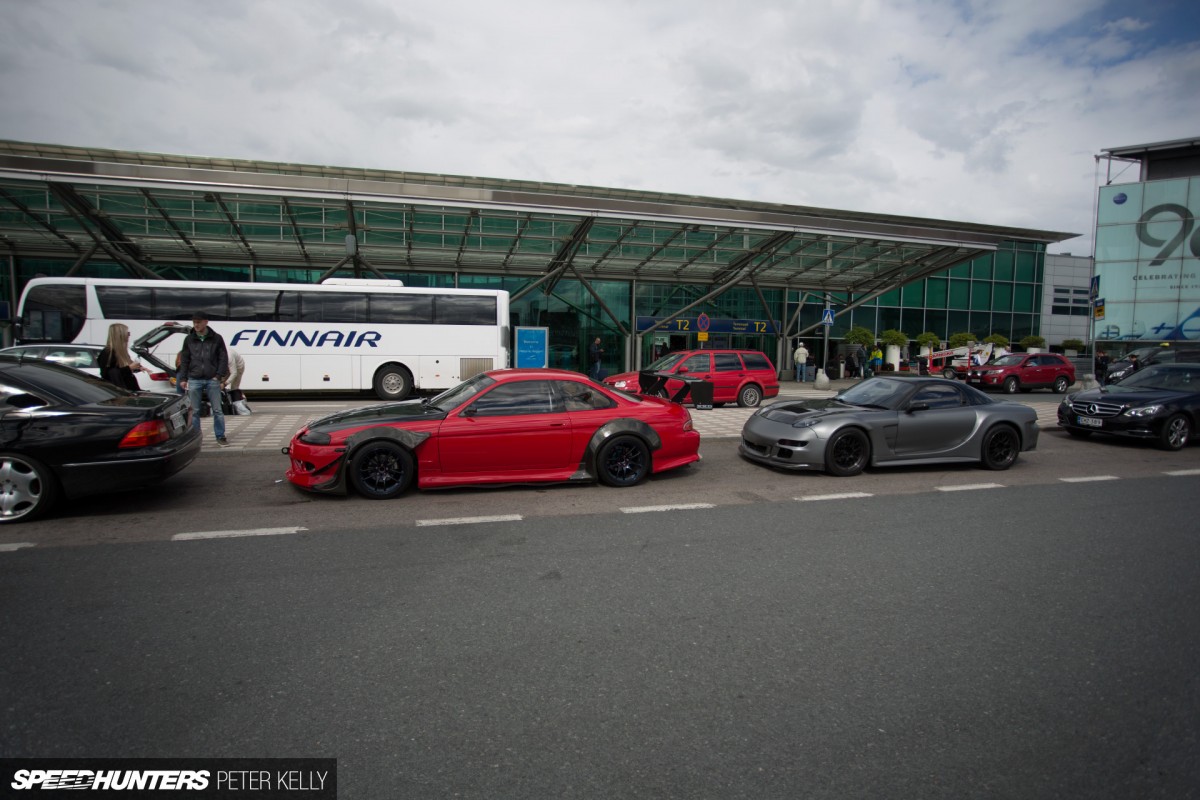 A big thank you to Toni Yläranta and all of the wonderful people we met in Finland, and thanks for dropping us off at Helsinki airport in style. I can't wait to visit again and check out what else the Finnish car scene has on offer – from what I've seen so far, my expectations are high!
Words by Taryn Croucher
Instagram: taryncroucher
taryn@speedhunters.com
Additional Photos by Peter Kelly
Instagram: speedhunters_pedey
pedey@speedhunters.com