Freebies & Lot Cruising
It's easy to call Monterey Car Week the ultimate week for cars, because, well… it is. A long-time tradition that shows no sign of slowing, Car Week has grown far beyond its core events into a near ceaseless assortment of affairs sure to please nearly every variety of car enthusiast.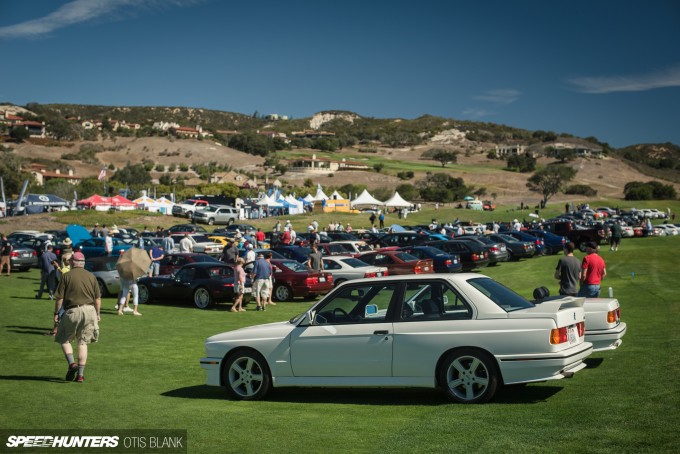 As the popularity of Car Week has increased, so has the number of shows and enthusiast get-togethers. These newer events are often free to the public making them a no-brainer for the car fan.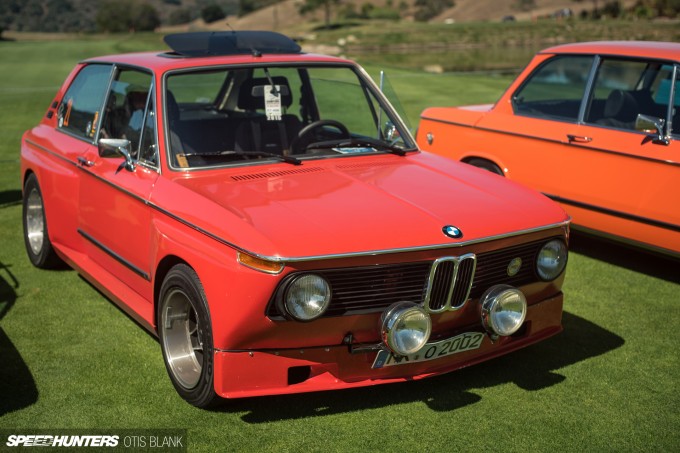 One such show is Legends of the Autobahn – a celebration of cars from Audi, BMW, and Mercedes-Benz.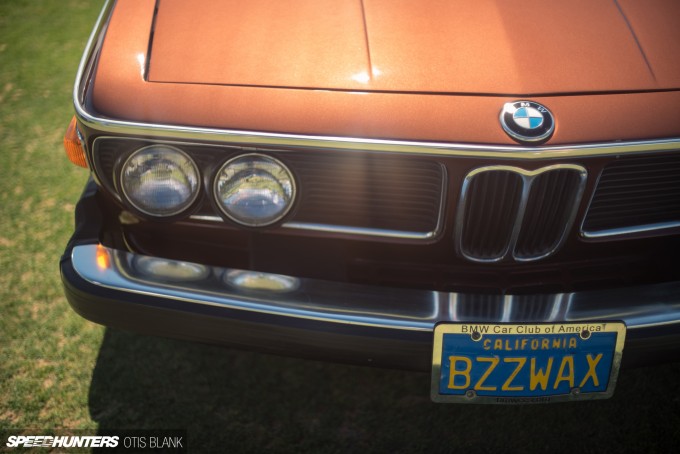 When the event was just two years old in 2011, BMW unveiled their 328 Hommage concept at Legends, cementing its status as a staple among the alternative shows during car week.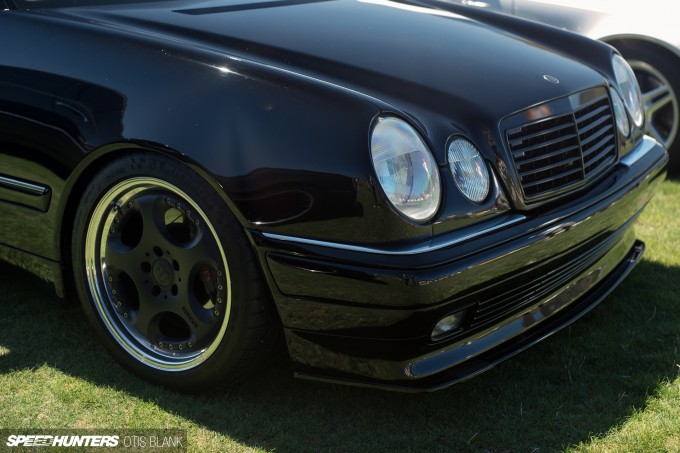 Registration is open to all models from the accepted manufacturers, which leads to a wonderfully broad spectrum of cars.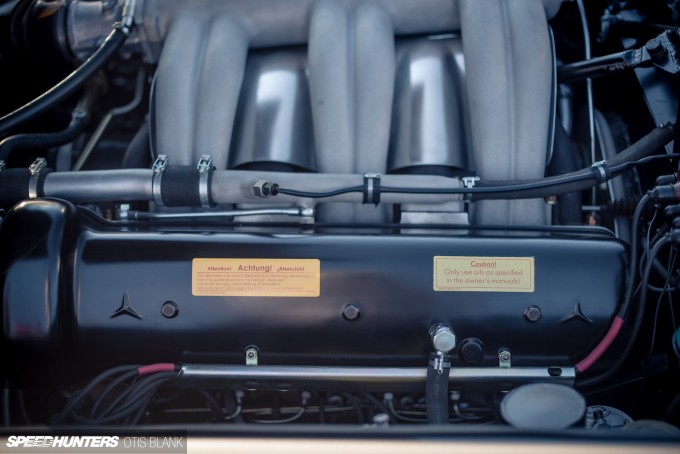 Many of the cars are clearly driven and enjoyed, but there are also the immaculate, might-as-well-be-new examples that are enjoyed in a totally different way.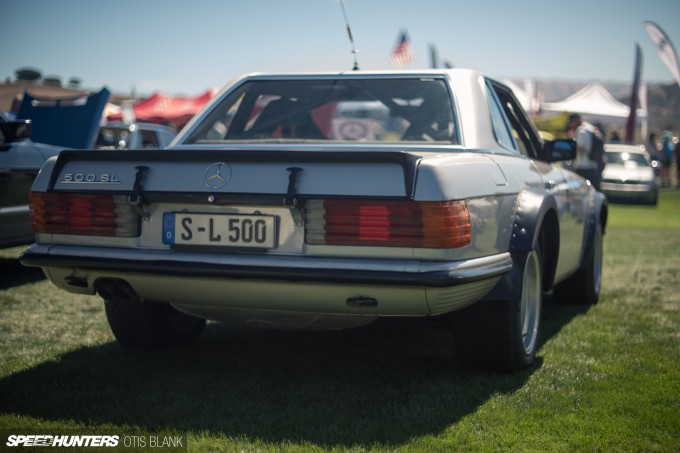 Then there are the oddballs, which tend to be my favorites. This Rally R107 had my complete attention from the moment I saw it.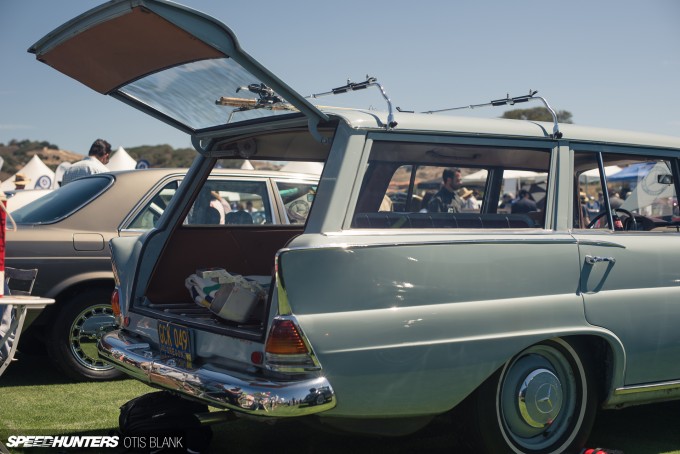 Another personal favorite was this Mercedes 'Heckflosse' wagon. As huge fan of Benz's vintage offerings and wagons in general, this car really ticked all the boxes for me. And it's rare too. Information on production numbers is hard to find, but it is thought that only around 2000 Mercedes wagons were built in the '60s.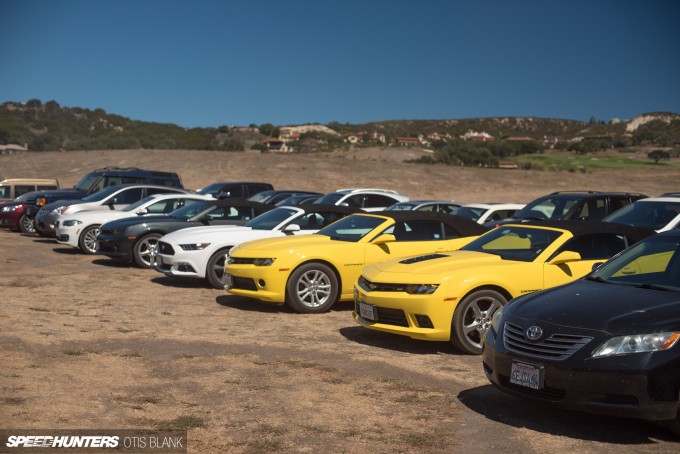 You're guaranteed to see a lot of rented convertibles, but the parking lots at any of the events during Car Week are often shows in themselves.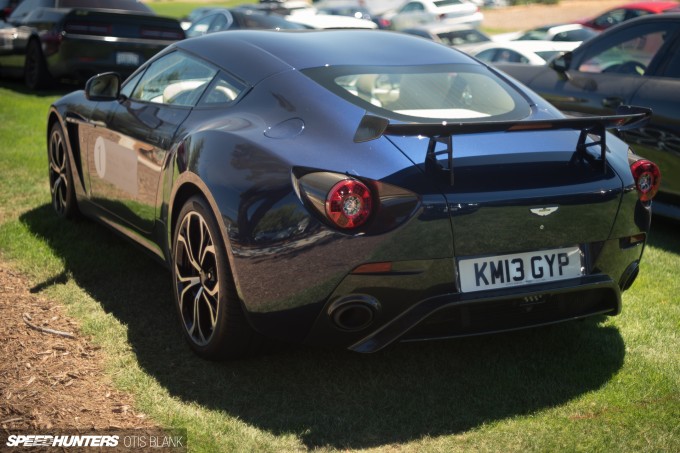 Wander long enough and you'll come across cars you'd never find in the lot of your local supermarket.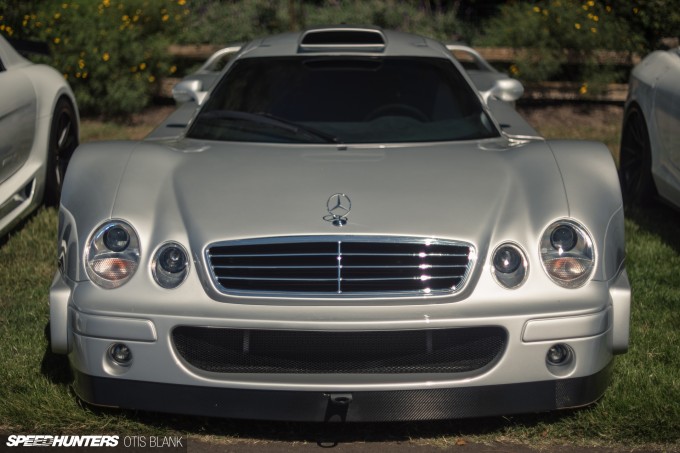 Your results may vary, which is part of the fun, but I happened upon a CLK-GTR. I'm not going to lie, I knew there was one in the greater Monterey area, but I didn't expect to casually run into it.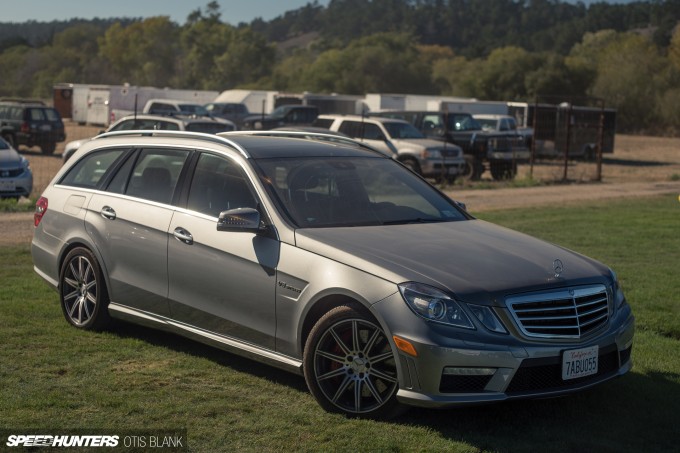 Not as rare (okay, not even close!), but still a very unusual sight stateside, was this E63 wagon. This is the type of car that I like to think only an enthusiast would buy, which is the only real theme to the parking lot 'shows' during Car Week.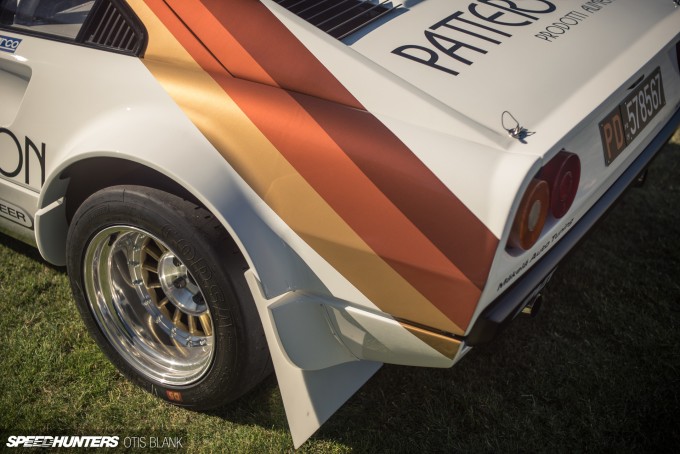 I mean, you don't just happen to own a rally-spec Ferrari 308, you sort of have to want one.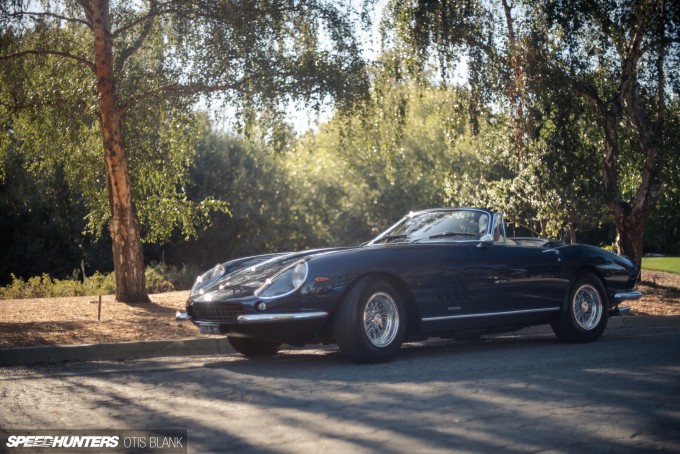 If you find yourself in the right lot at the right time, you might get to see the cars from the main shows being put away or driven off. While I was walking back to the car, I caught this 275 Spider after The Quail, A Motorsports Gathering had just ended.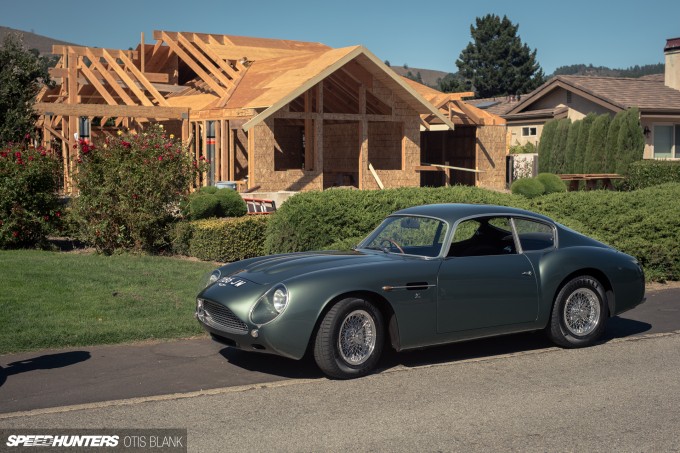 This DB4 Zagato was spotted on the same walk. Another incredible show car from The Quail.
The Quail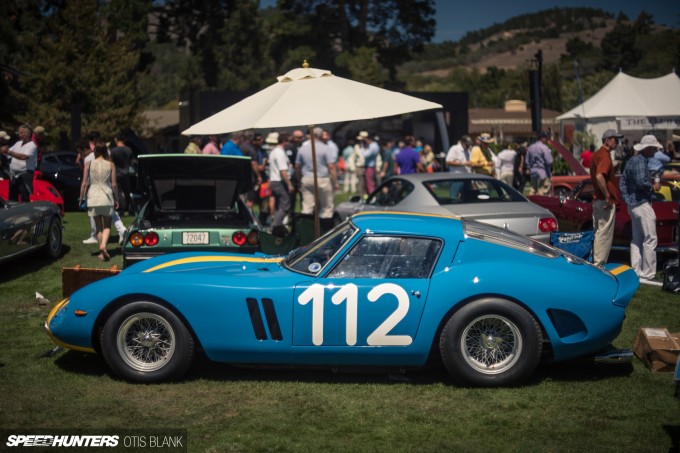 The Quail, A Motorsports Gathering has a well deserved reputation for bringing out the best of the best. With its limited crowds and upscale atmosphere, it has become the quintessential event of Car Week for many.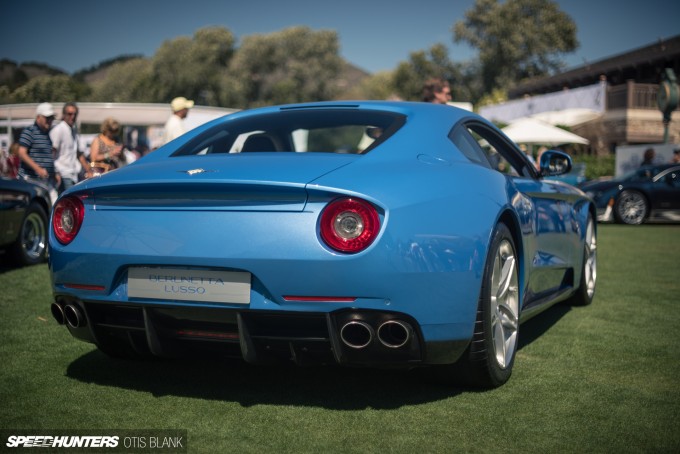 The variety of automobiles on display is tremendous, but the thing they all have in common is some element that brings them ahead of the other cars in their respective categories. Like the Superleggera Berlinetta Lusso, arguably the best of the current modern coachbuilt cars.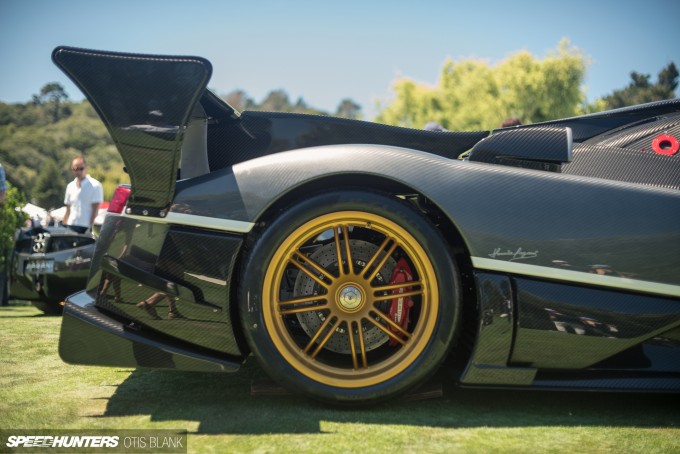 Or this, the Pagani Zonda Revolucion, a god even amongst other Zondas.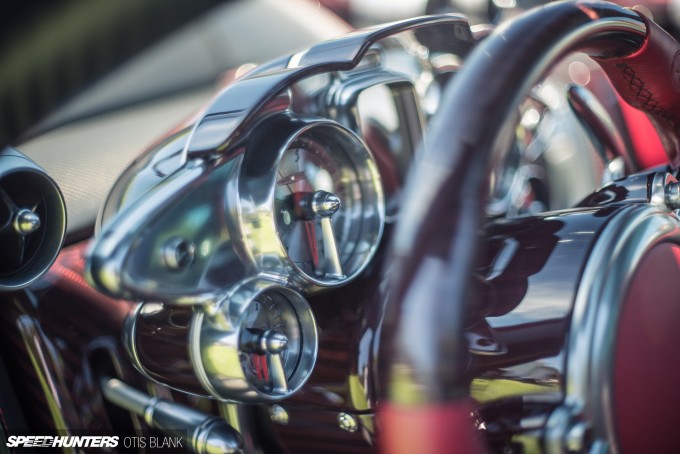 It's all a bit overwhelming honestly. I went from having seen only three Paganis in my life (which is a lot!), to seeing more than I can count on two hands in one afternoon.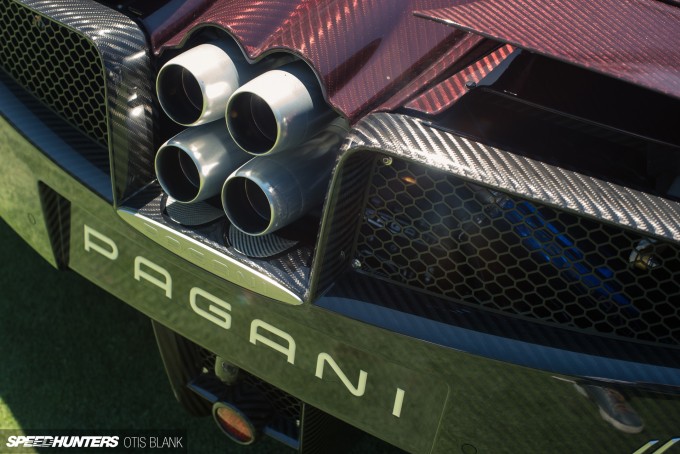 When you have a hyper-exclusive company like Pagani whose products are made to order and not to fill dealership floors, the possibilities for personal customization are endless. Colored carbon fiber? No problem. How well would you like to be able to see the weave through the color?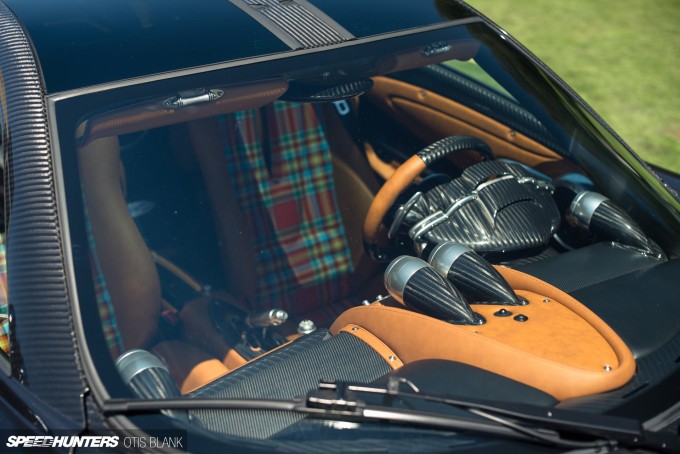 My favorite example of Pagani customization that I saw were the seat inserts on this otherwise fairly reserved Huayra. It may seem odd at first glance, but it didn't take long for me to love it.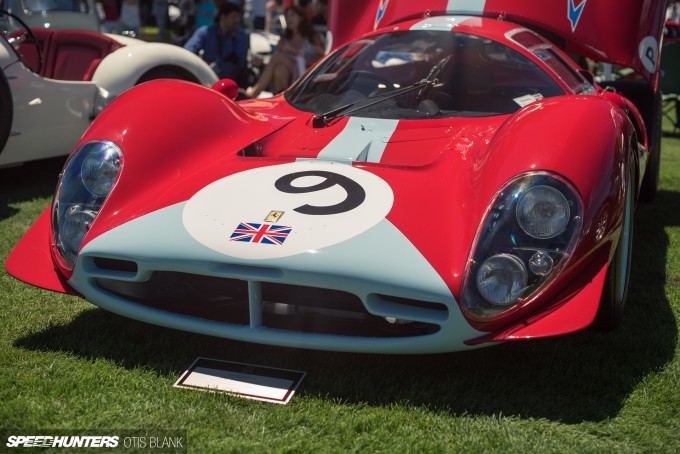 The vintage car enthusiast will have no trouble finding something they like either. Above is Jim Glickenhaus's stunning Ferrari 412P, looking ready for Le Mans.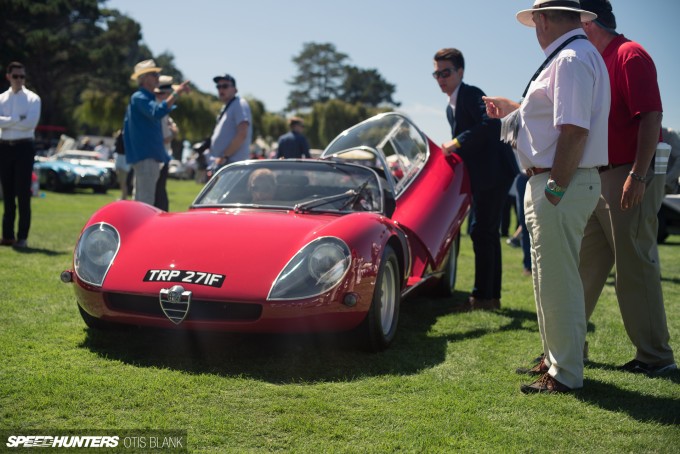 This Alfa Romeo Tipo 33 Stradale was one of two in the area for Car Week (you'll find the other here), and it took the overall Best in Show award at The Quail.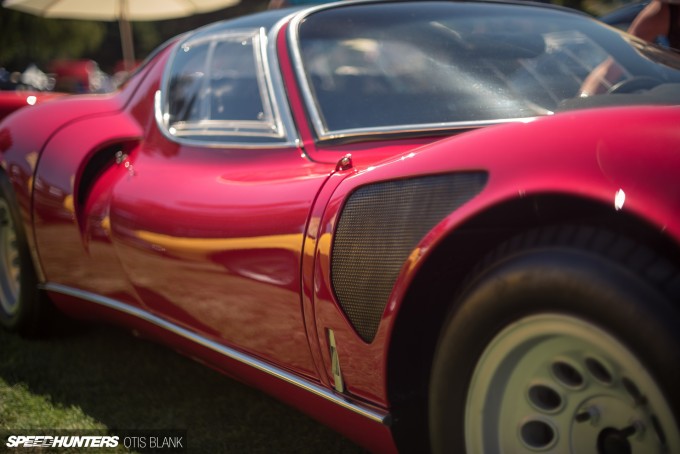 Looking at the beautiful design and history of this car it isn't hard to see why. This was the fastest commercially available car when it was new in 1968. However, Alfa Romeo only ever built 18 of them, so the chances of getting your hands on one, even back in '68, were slight.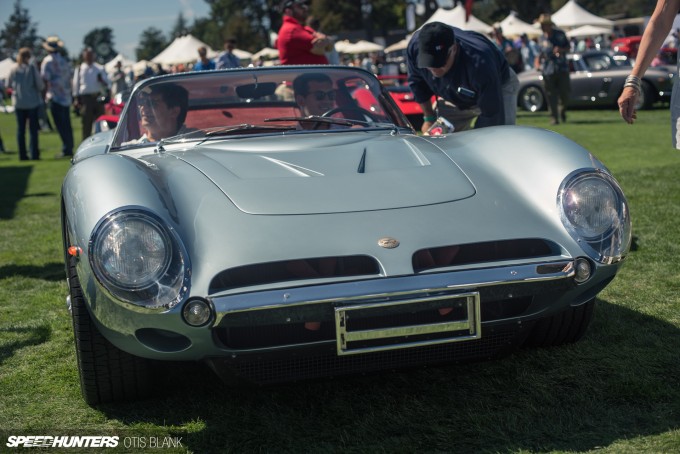 Here's another rarity – the Italian-designed and Corvette 327 powered Bizzarrini Strada. Bizzarrinis are not exactly easy to come by, but this is definitely the first I've seen in such a nice shade of blue.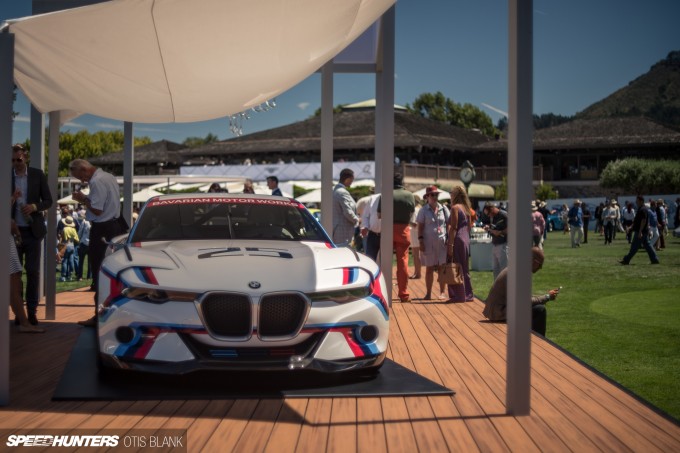 Manufacturers are well represented at The Quail as well, many of them showing off their concepts to attendees.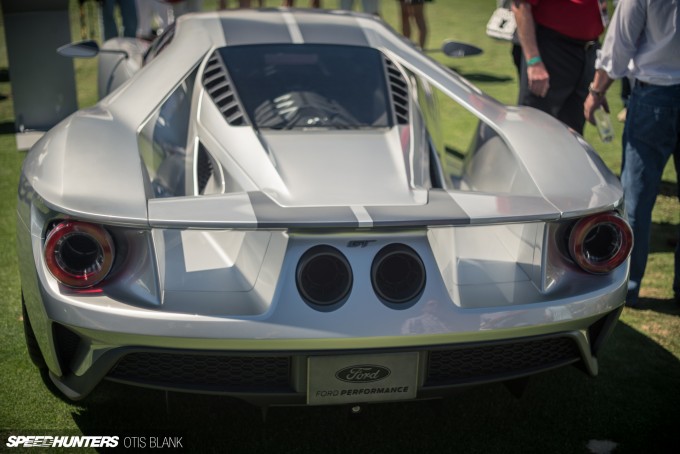 How often do you get to walk right up to a concept car, let alone what might be considered the concept car of the moment, the Ford GT. It's nothing out of the ordinary at The Quail…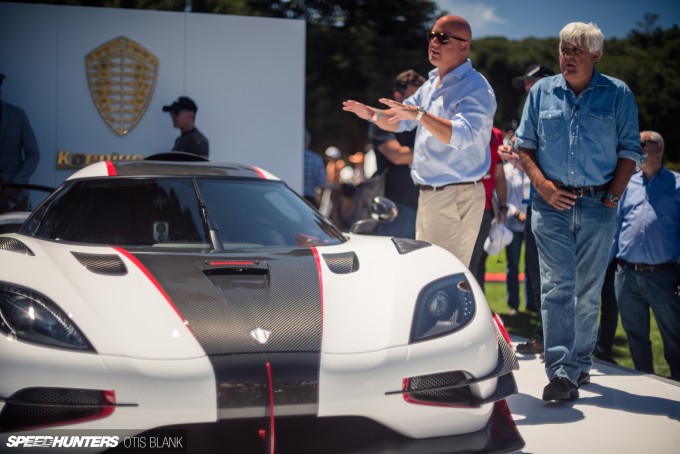 Celebrity sightings aren't unusual around the Gathering either, especially if you're conscious of the automotive world's VIP. Above we have Jay Leno and Christian von Koenigsegg in front of a One:1, about to shoot a segment for Jay's Garage.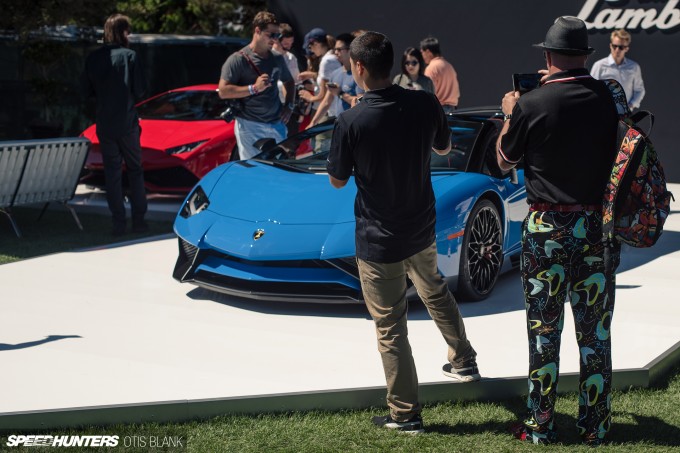 Spectacular cars attract spectacular pants!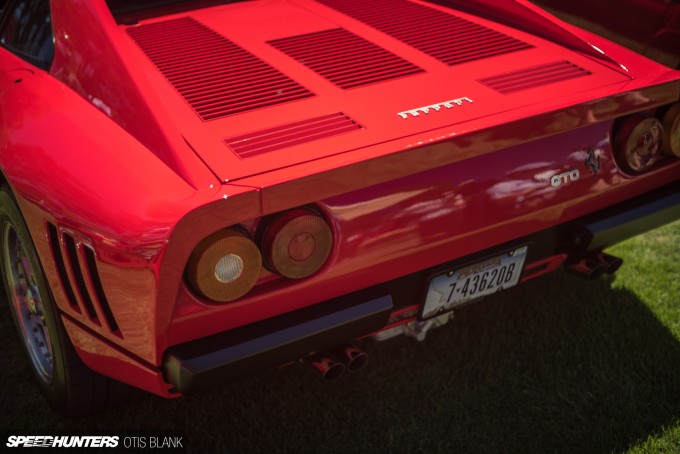 I have so much more from The Quail, but I simply don't have the space to it share here. If you can find an opportunity to attend this event, which has a history of selling out almost immediately, take it.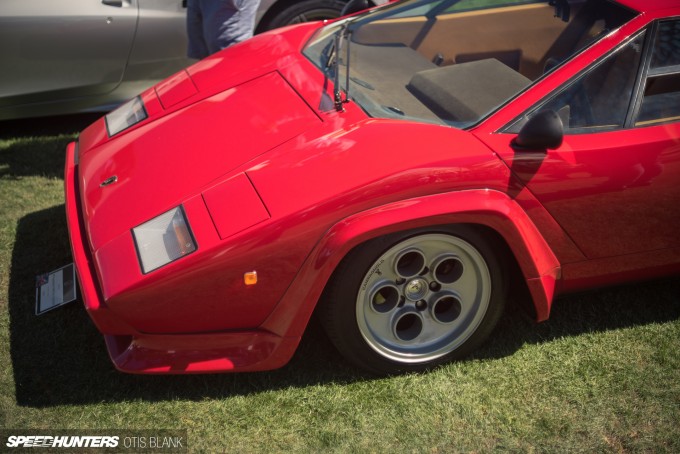 In bringing out the best of what all the shows in the area have to offer, The Quail could be described as the essence of Car Week. It's the prime culmination of all the varieties of cars you expect to see in Monterey, and then some.
The Pebble Beach Concours d'Elegance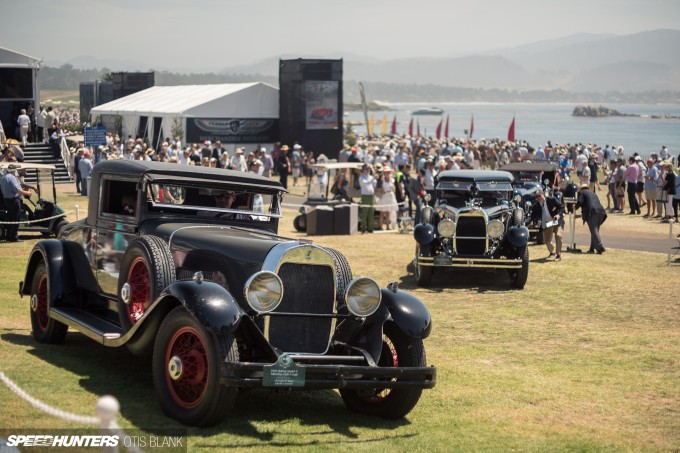 Taking place on the final day of the week, the Pebble Beach Concours d'Elegance is the event of Car Week. It's the reason there even is a Car Week.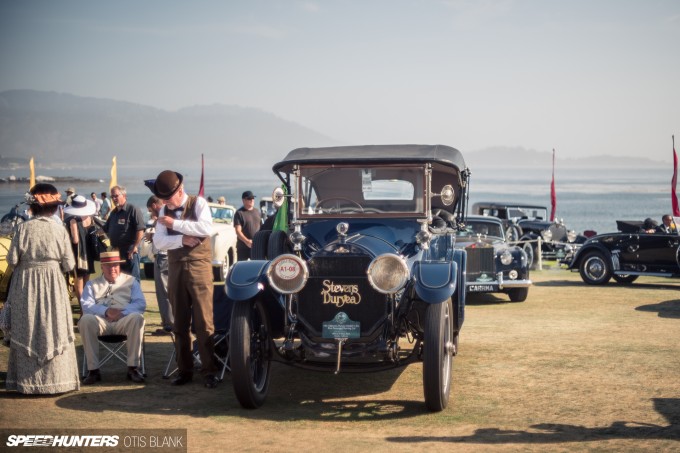 Widely considered the greatest car show of its kind, the Concours celebrated its 65th anniversary this year.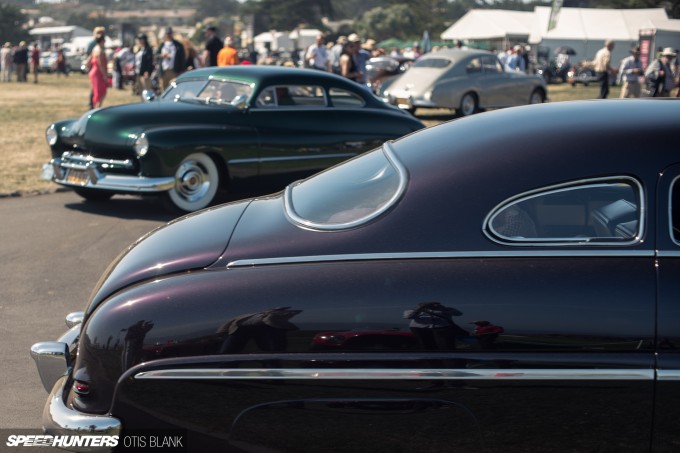 As the event has grown gradually over the years, it has also diversified. A few years back was the first year for motorcycles and this year there was a new class for Mercury customs.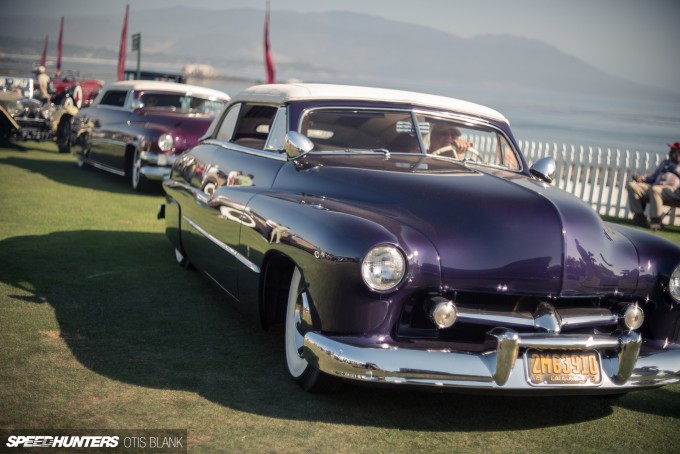 Seeing these lead sleds near the Pre-War cars that Pebble Beach is so well known for was a sight I won't soon forget.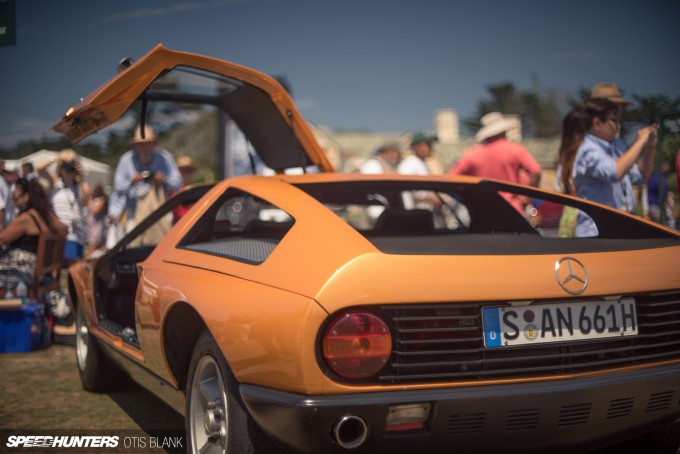 There's always guaranteed to be something that you were never expecting to see on the 18th fairway, like this Mercedes-Benz C111. Then again, it's no surprise when you consider the significance of a car like this, which was so far ahead of its time both feature and design-wise.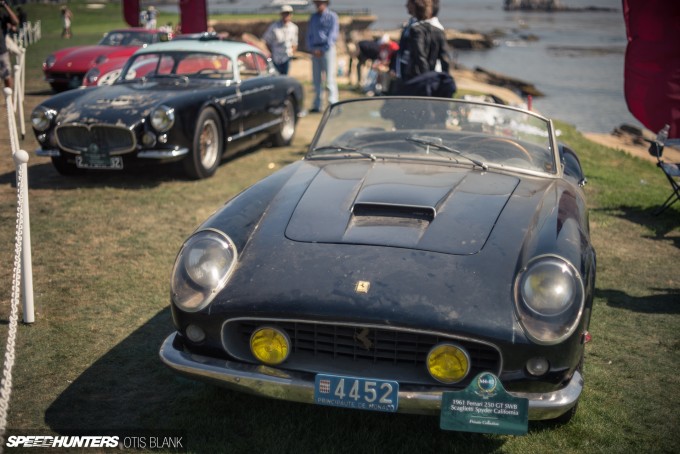 There are also preservation or 'barn-find' classes for cars in unrestored condition. It was so interesting to see such an iconic car like the 250 California more or less untouched by anything but age.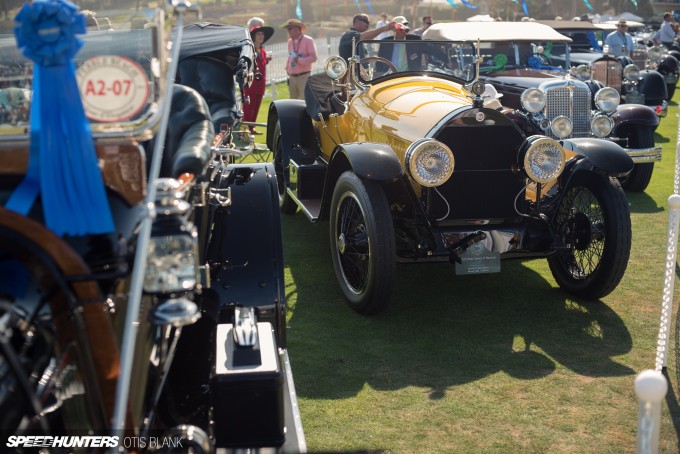 Pebble Beach brings out the absolute cream of the crop, so just having your car invited to the Concours is a tremendous honor. To have it win is even greater.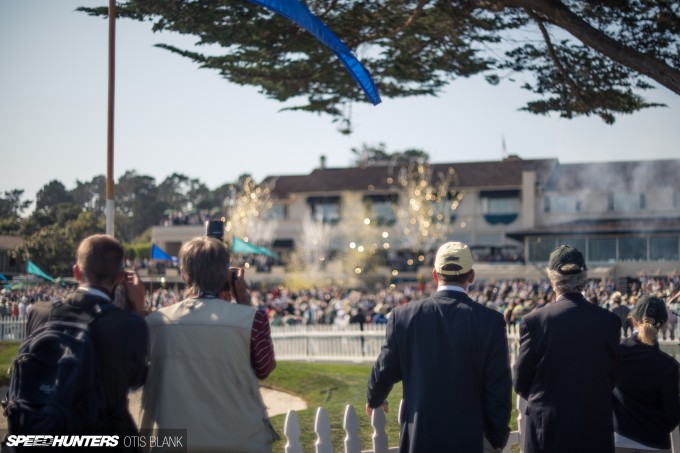 I didn't get to see who won Best in Show this year (an Isotta Fraschini, apparently), as I was too far away from the crowd that probably would have blocked any clear view of it anyway. But that's okay, because there is nothing bad at Pebble Beach.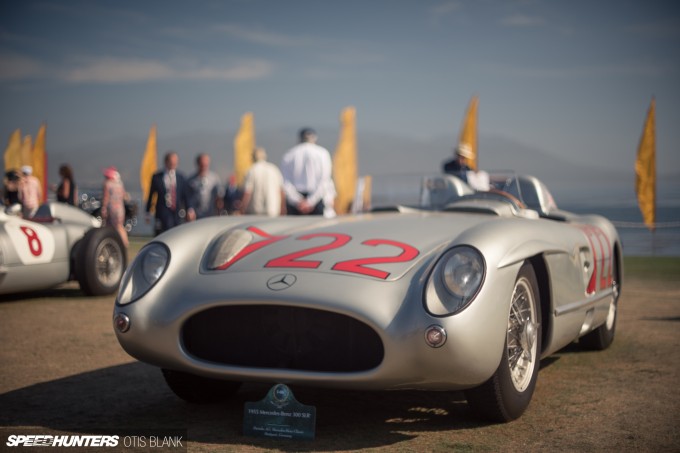 For me, it's not really about who won anyway – it's about getting to see the cars you once thought you might only see in pictures or history books.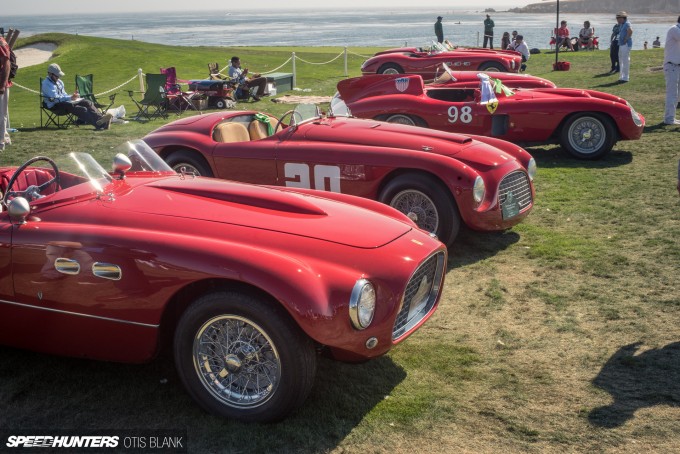 It's about seeing so many vintage Ferraris in one place that you actually have the opportunity to compare the shades of red they're painted with.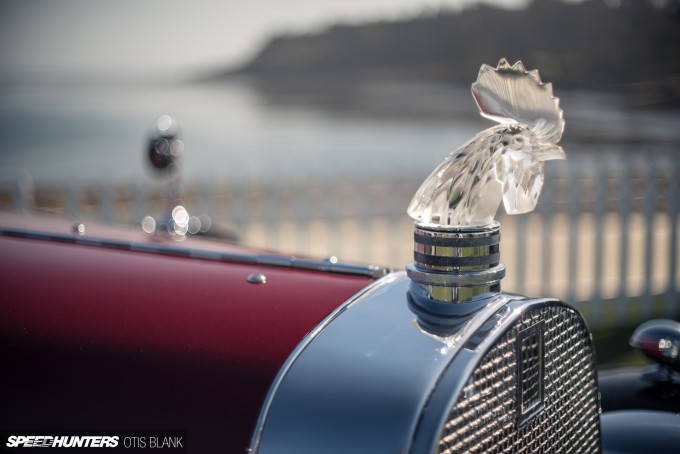 It's about the outlandish hood ornaments that decorate these extraordinary cars.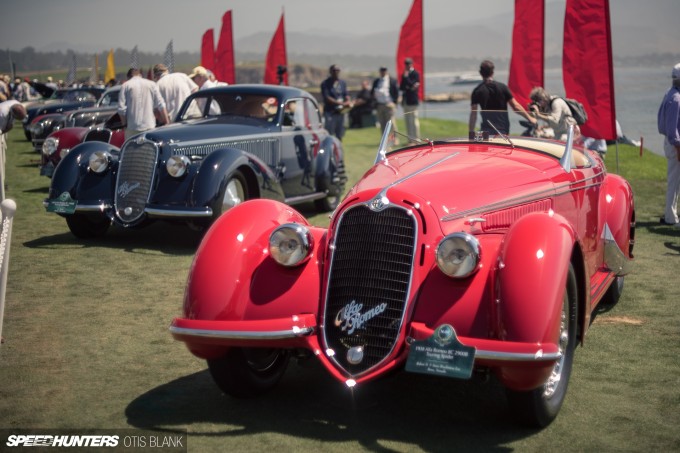 There's simply so much to see that you'd really have to work to take in everything.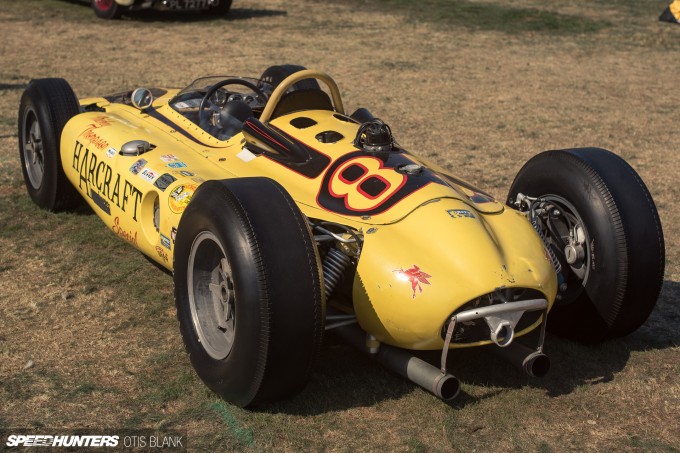 It may be cliché to say, but the Pebble Beach Concours really does have something for everyone.
Like most great things in life, Pebble Beach must be experienced first-hand to be understood too. There's an elevated sense in the air that comes with being in the presence of such exclusive machinery.
I hope you enjoy the extra-large Bonus Images chapter below for this one. Maybe a barrage of images will scratch the surface of what it's like to be there. If not, you'll simply have to go. You should anyway.
Otis Blank
otis@speedhunters.com
Instagram: otisblank
Cutting Room Floor