The History Of Estonian Drifting
Most people know that Estonia is a small IT-savvy country that invented Skype and a number of other successful start-ups. For drifters, it's a mecca of something completely different – the home of Wisefab. It is here where engineering masterminds prepare parts to make drift cars steer better, wider and faster. So it's only logical that a country with this image in the drifting world should hold a round of Europe's top series – Drift Allstars.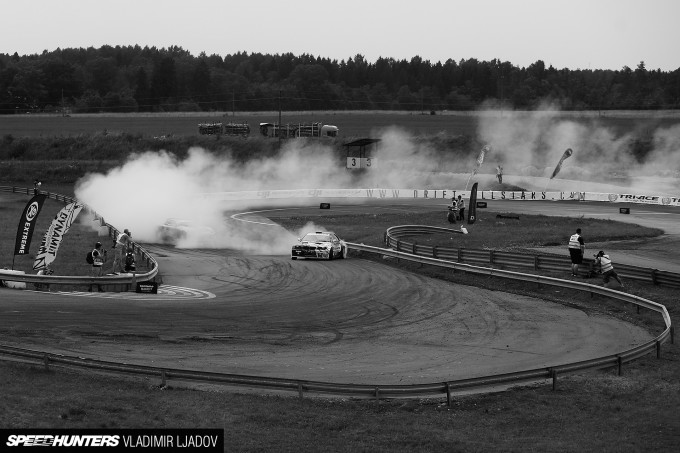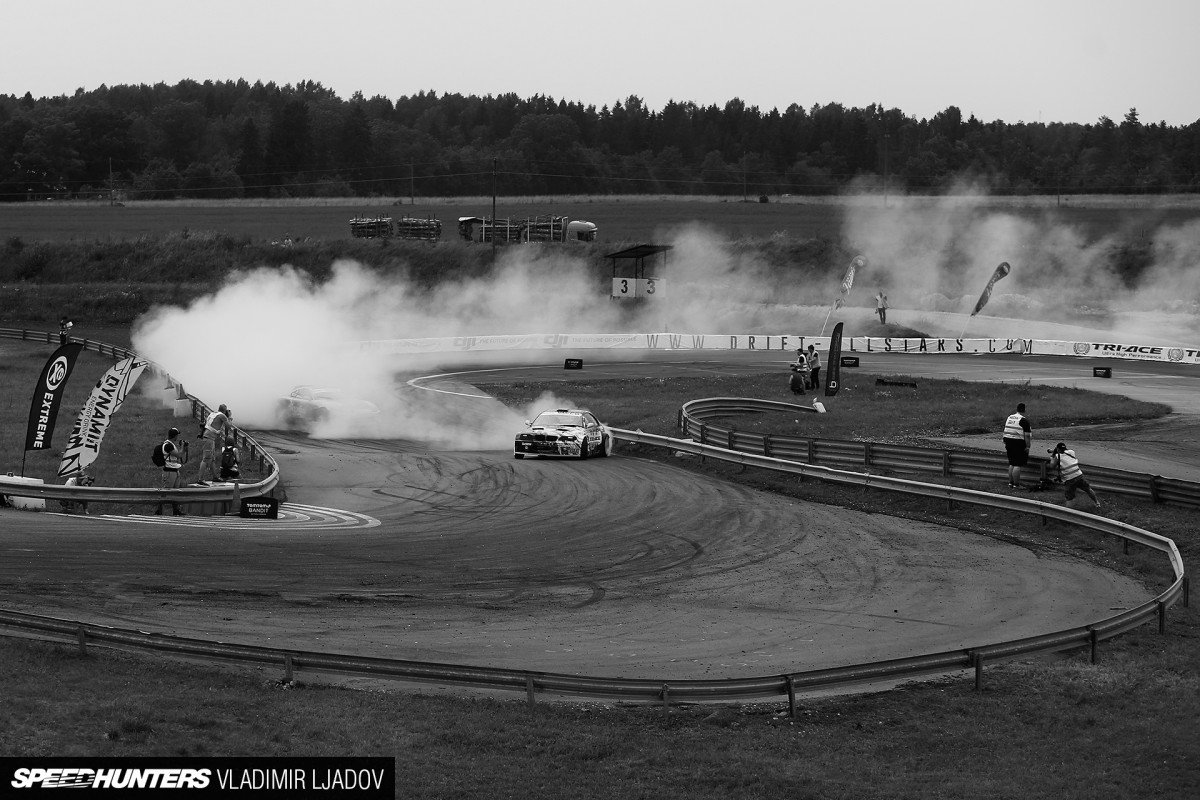 The history of Estonian drifting certainly didn't start with a steering component – it began started seven years ago with amateur events. But in only a few years it grew into the Estonian Drifting Championship and was competing with the Latvian and Finnish championships. My earliest memory of drifting on home soil came from a competition called Burnout King. Eduard Vahemets, now a multiple Estonian drift champion, wasn't just burning rubber, but doing it elegantly while drifting figure eights over and over.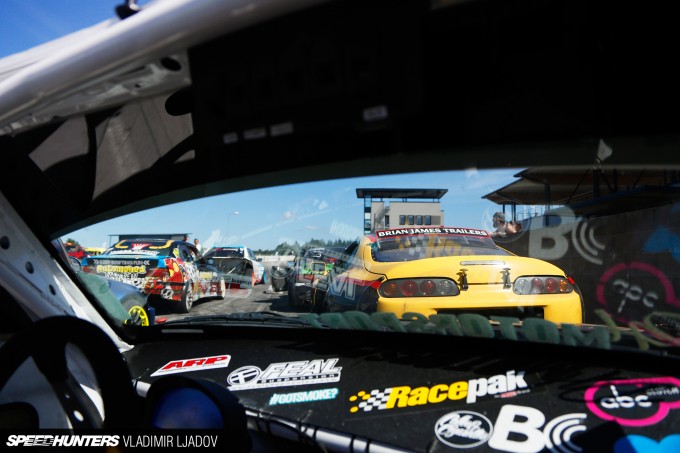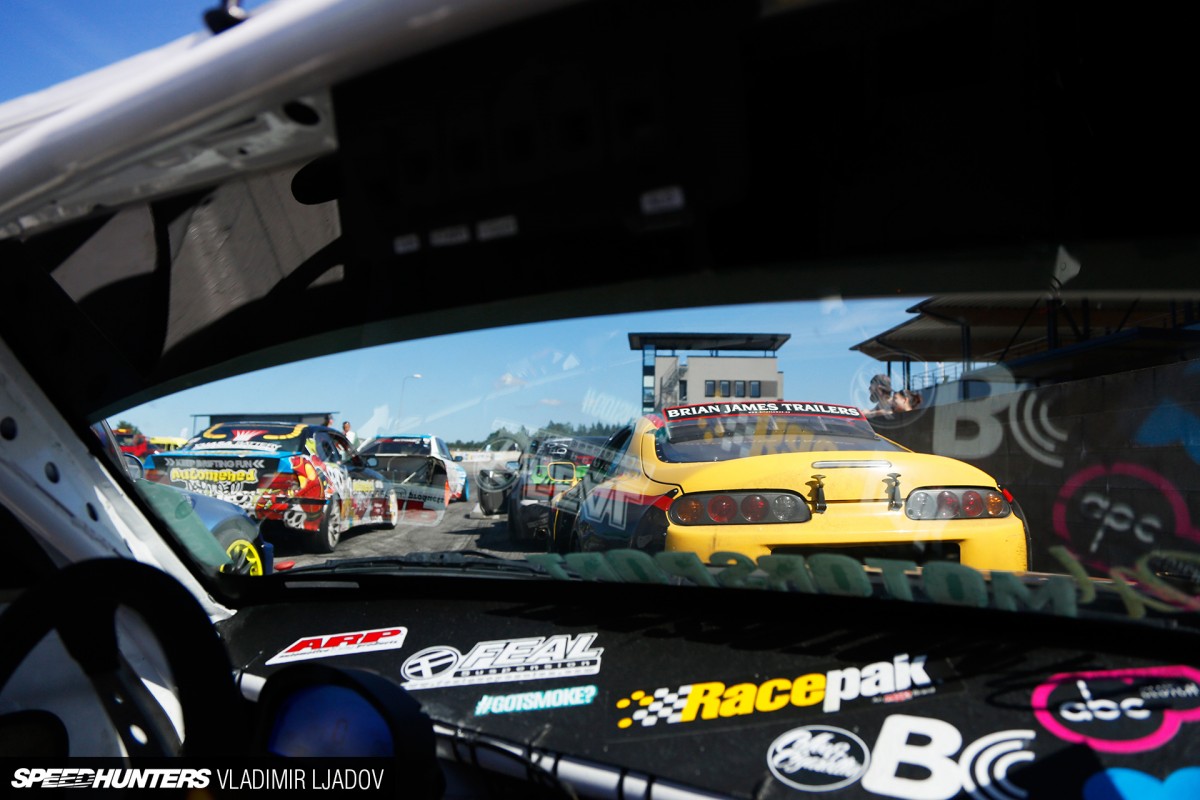 Many years have passed since that memory and the local drift scene has also progressed. If I had to pick two recent highlights, they'd both be from the 2014 season. The first is Taavi Toomara's win in World Powerslide competition at Gatebil in his mad BMW 2002. That car was recently sold so Taavi could devote more time to his family.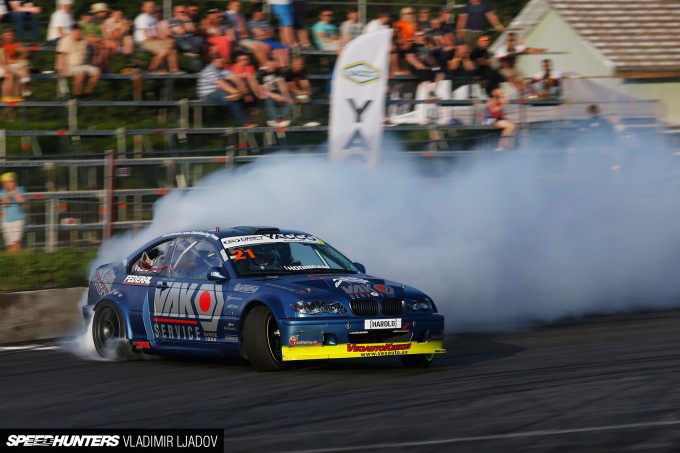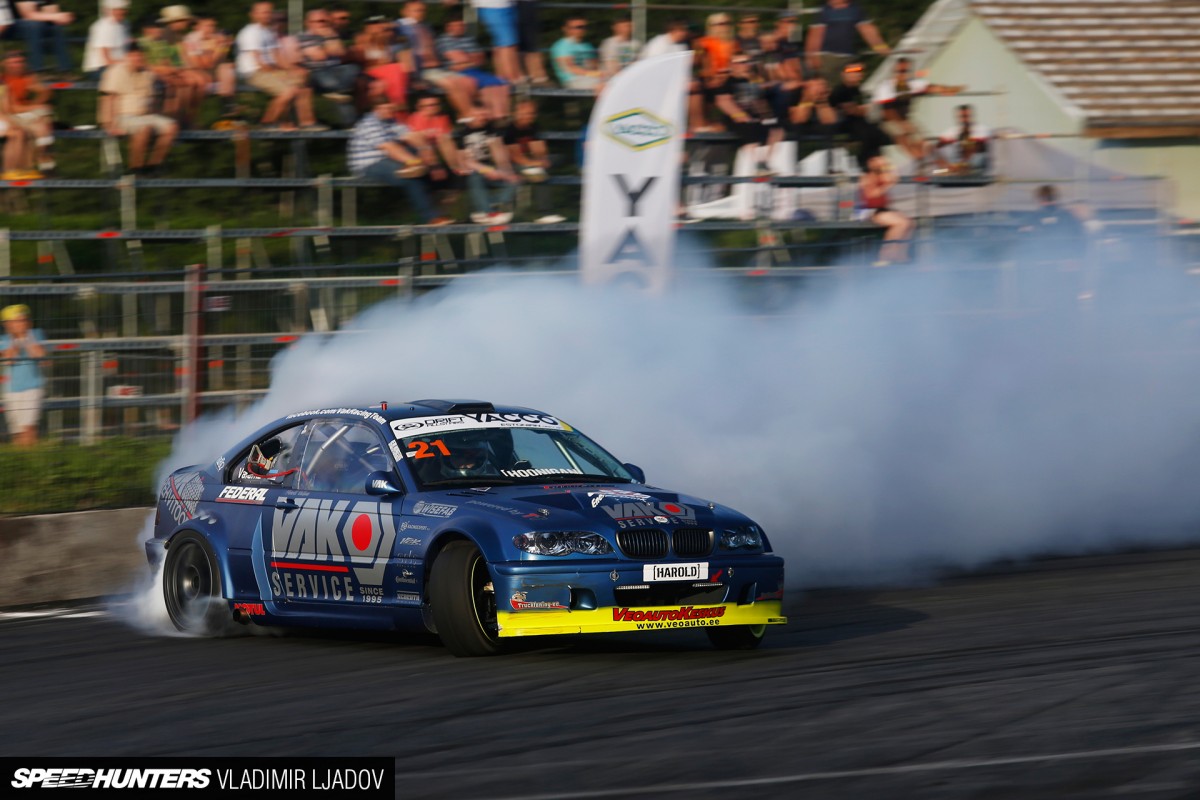 The other highlight is the 'Estonian Express' – aka Harold Valdma. The 21-year-old constantly drove his way into the Top 4 battles at Drift Allstars last year, and almost took away Ryan Tuerck's win at DA Estonia round. "It's always a special event for me because I'm representing Estonia and result is important", says Valdma.
BMW Mania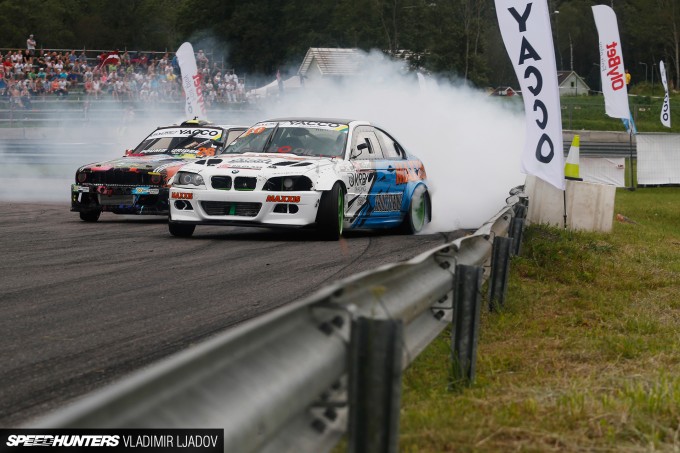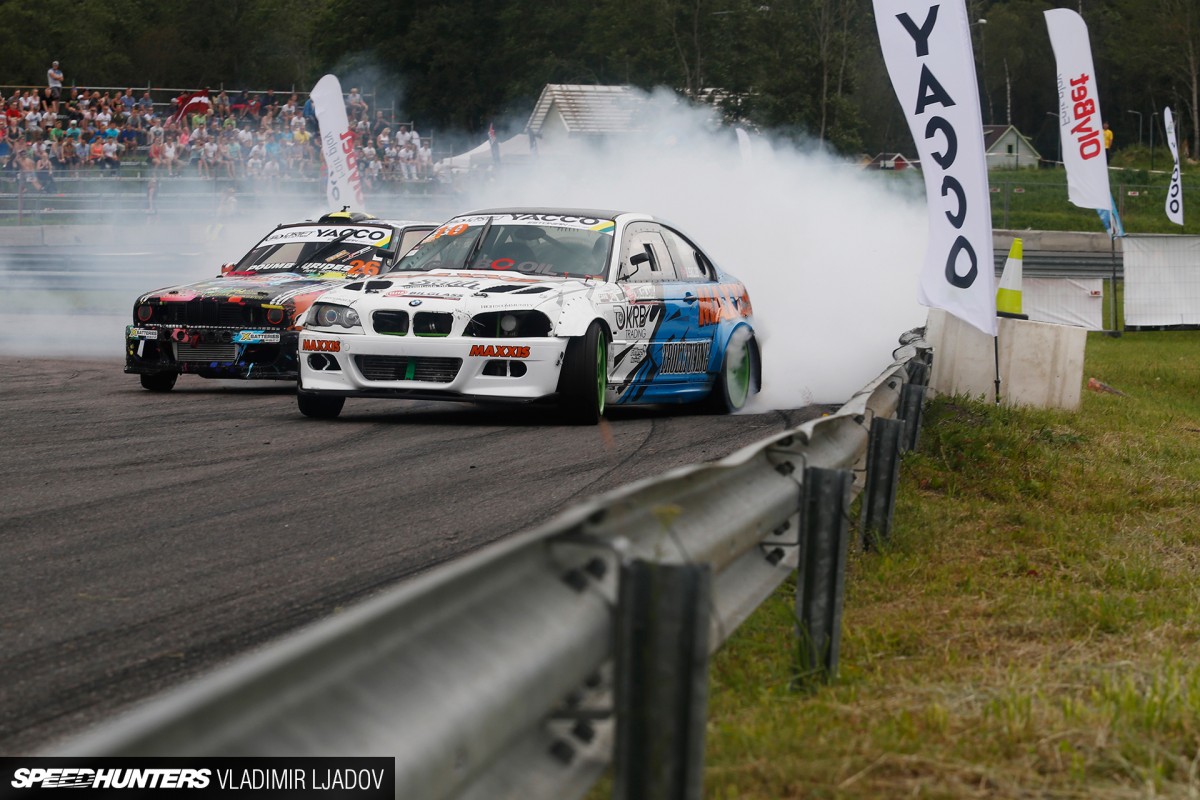 For spectators, Drift Allstars brings another great feature to Estonia – the possibility to see something other than a BMW drifting. Estonia has always had BMWs, and even before drifting the BMW Cup and E36 Cup were the country's most popular circuit racing classes. People also tuned them for drag racing and rally. Here in the Baltics it's almost like there's a shortage of second-hand Bavarian cars for sale, because they're are all living their second life as projects.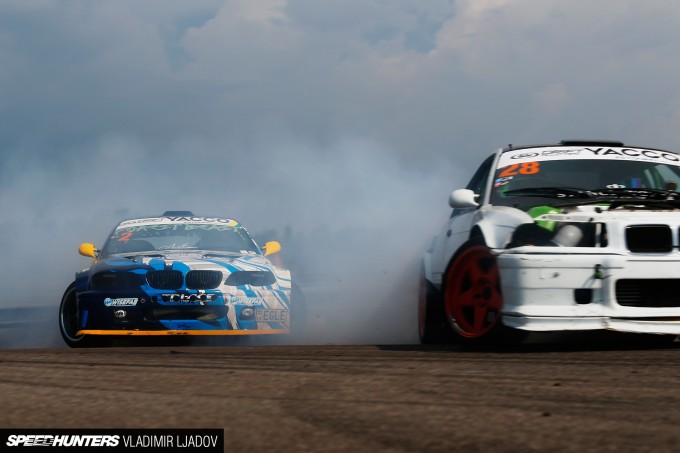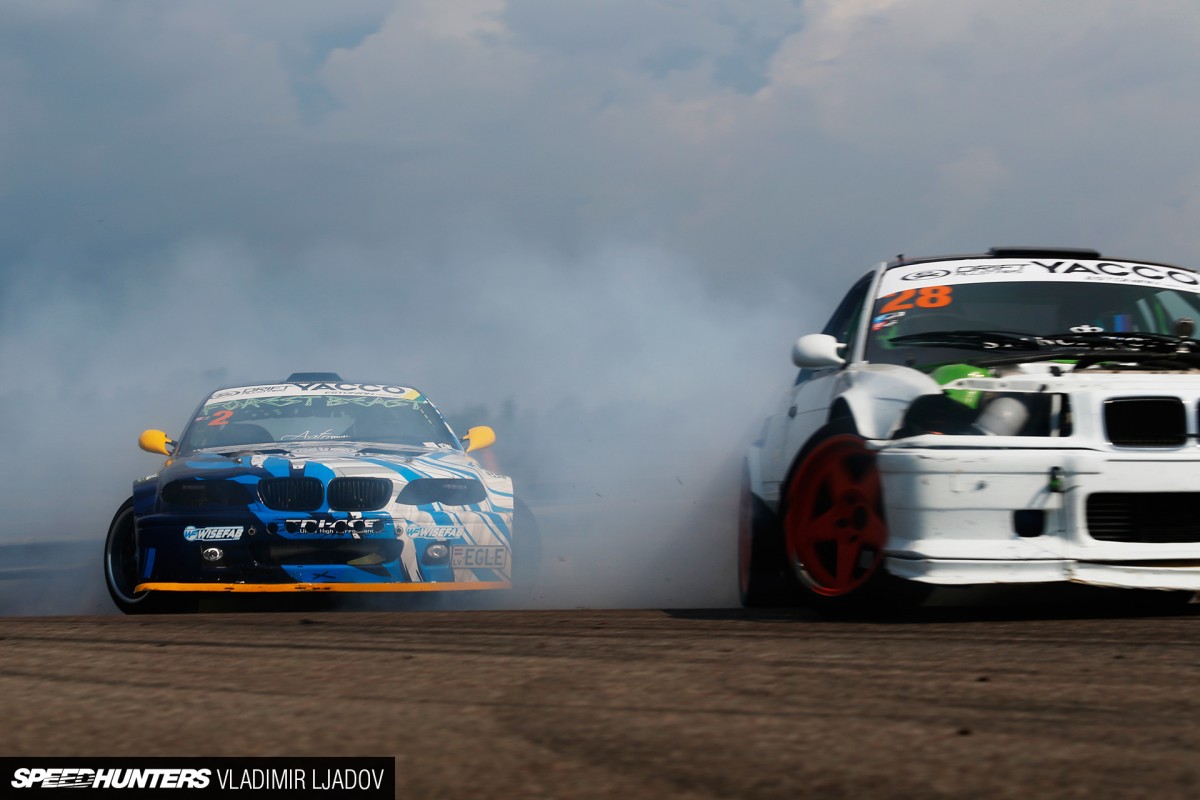 Thirteen Estonian drivers made it to the Top 32 of the recent Drift Allstars round, and nine of them were driving BMWs. Besides that, a Supra and Mustang both featured BMW engines and other components.
Drift Allstars Yacco Estonian GP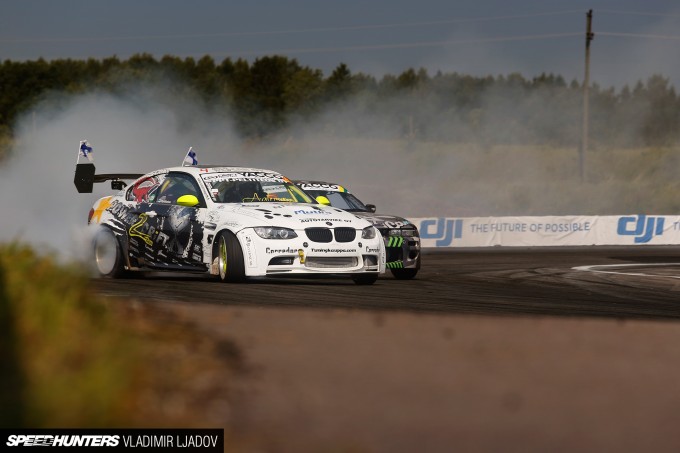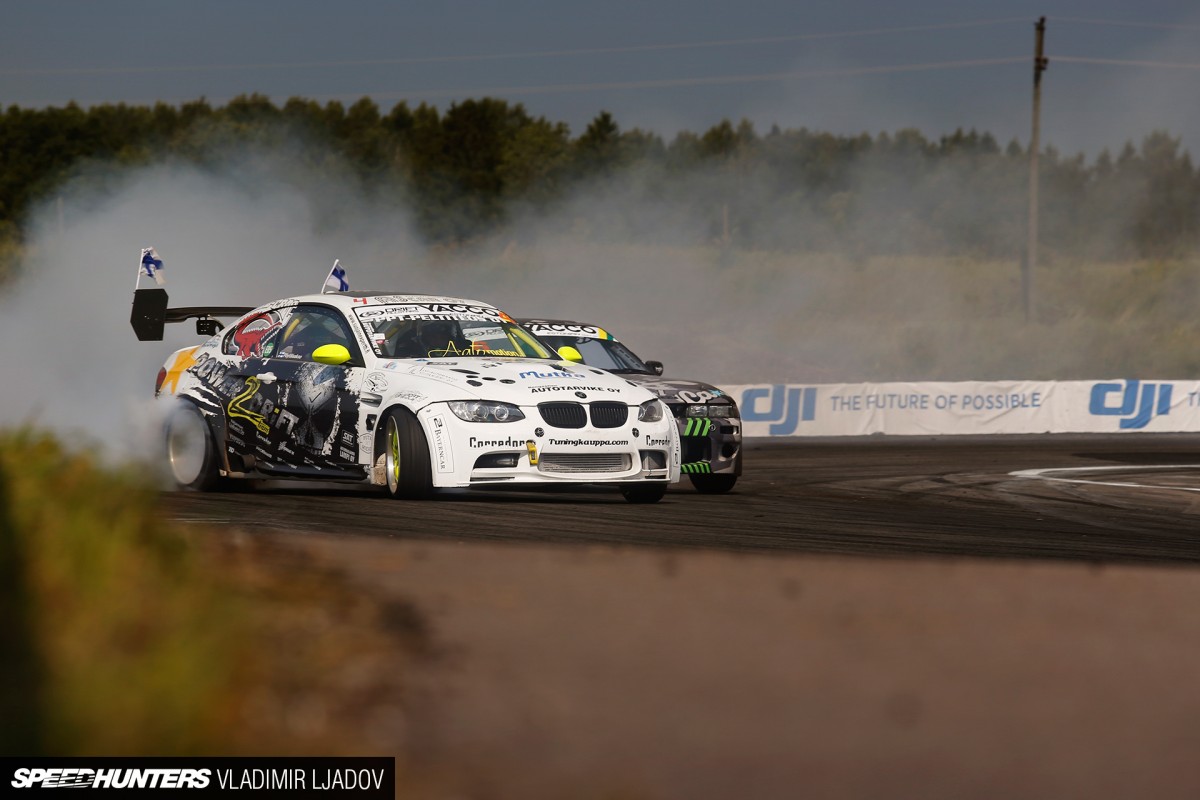 Drift Allstars in considered to be the unofficial European Drift Championship, living up to the Formula Drift in the US. In the last two years it's made a big leap and concentrated on quality content, and that quickly resulted in TV deals across Europe as well as stronger sponsors.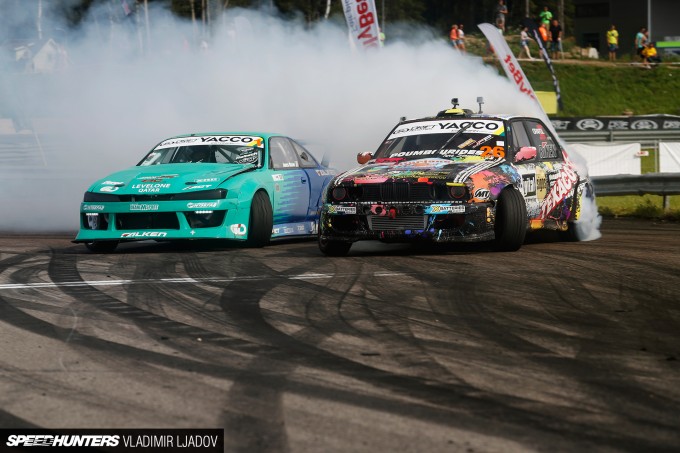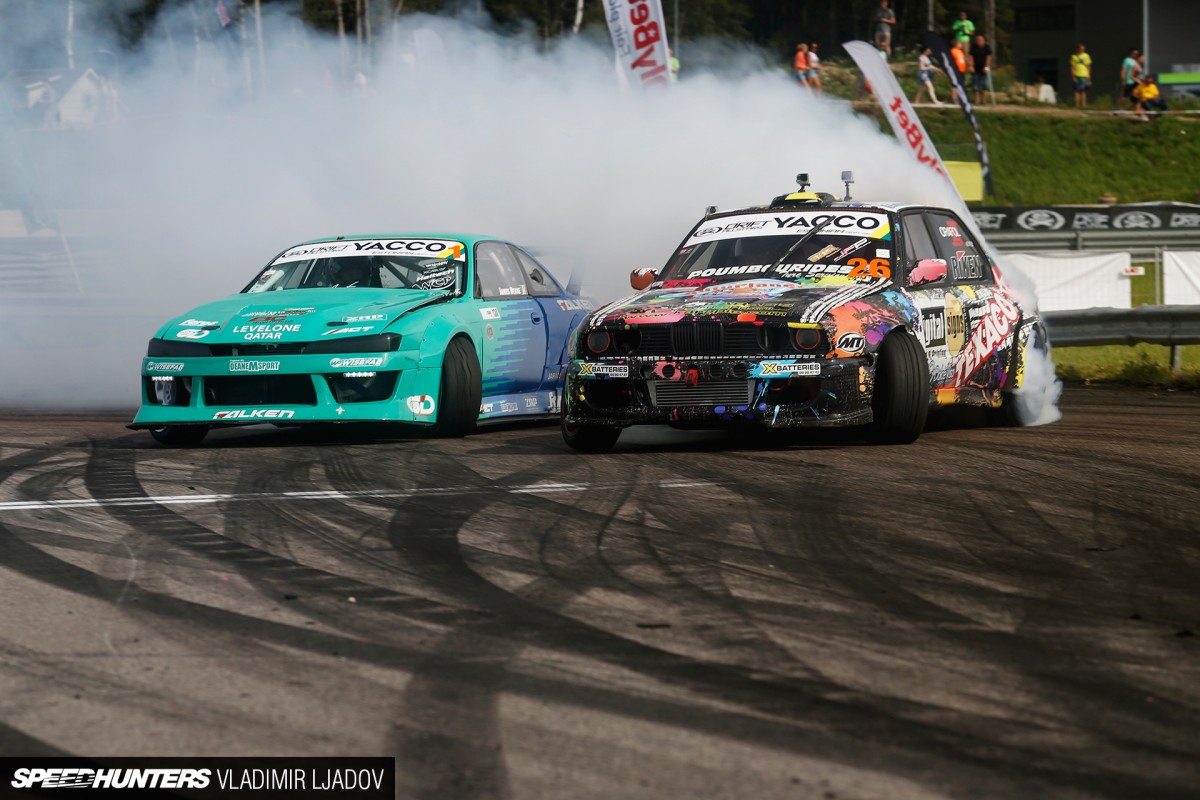 Local drivers love to have the opportunity to tandem battle with Europe's very best, this sets a pretty high target and improves drifting skill across the board.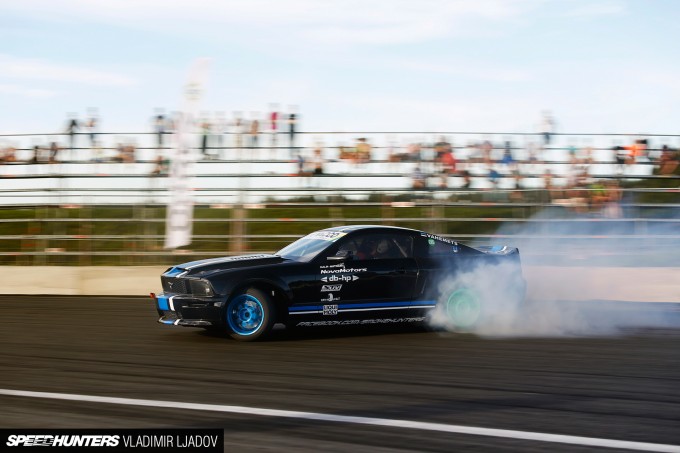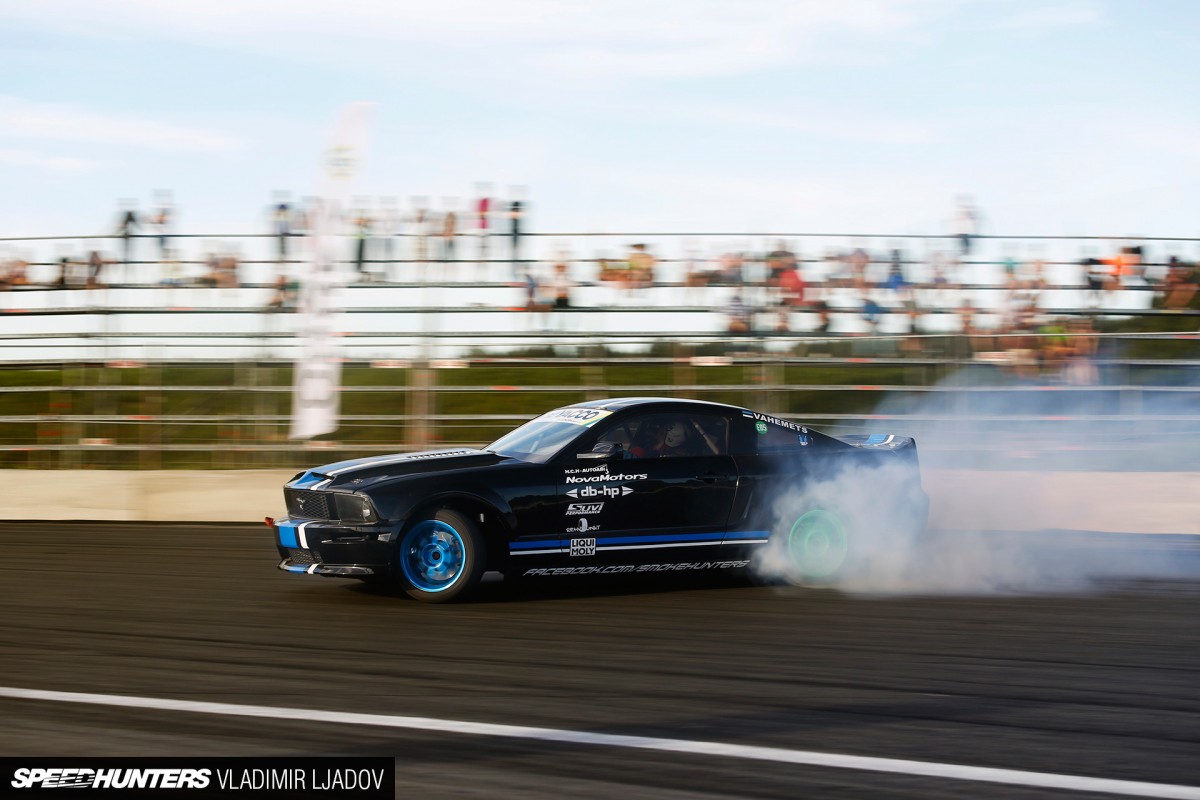 "It's a really crazy event with lots of crashes; lots of insane tandems with some of the best drivers in the business," says Eduard Vahemets. "I have always told local guys to compete in such competitions, because from my point of view, you learn much more driving with the best, even if you lose. I got a chance to do tandems with James Deane and Pjotr Wiecek and all I have to say is wow – I have a lot to learn. Hopefully all these crazy guys will be here next year, and I'm really hoping that our local guys will make it to the podium next time. I know they have the skills to do that."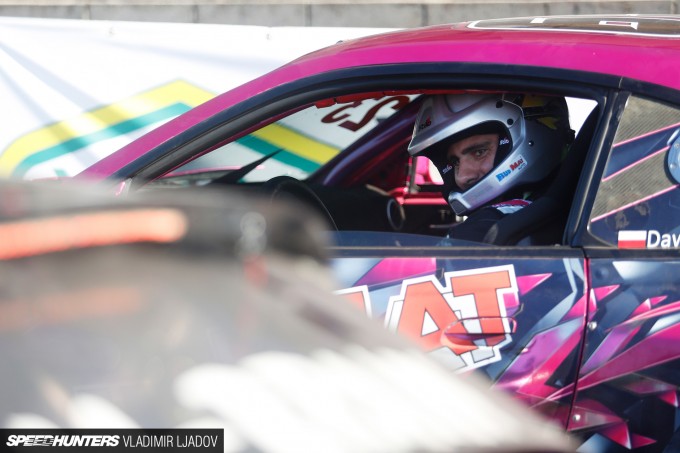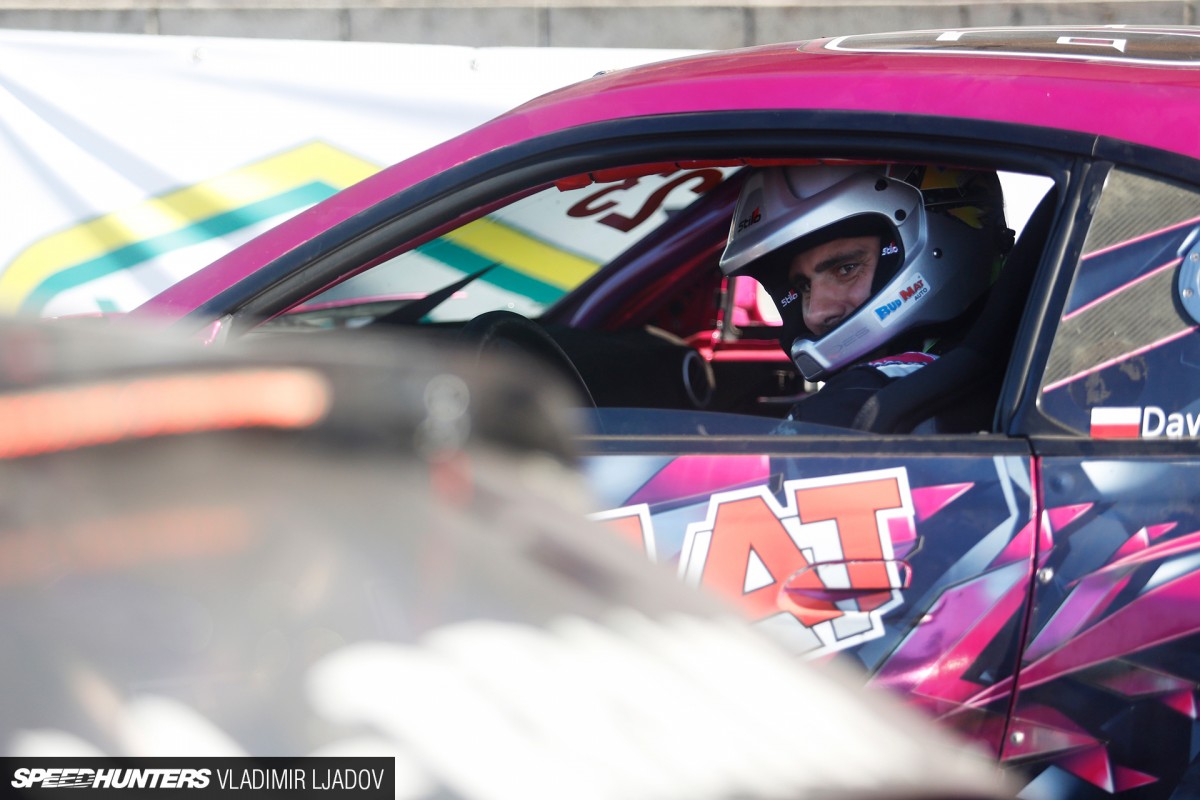 Something unique was also planned this time: a seminar about suspension setup, safety and PR in drifting.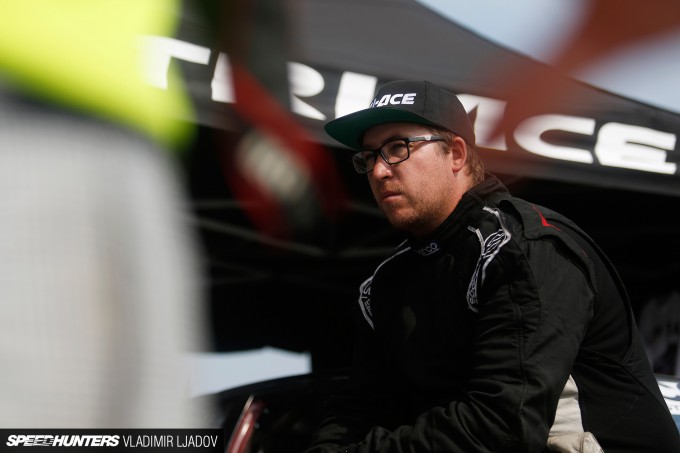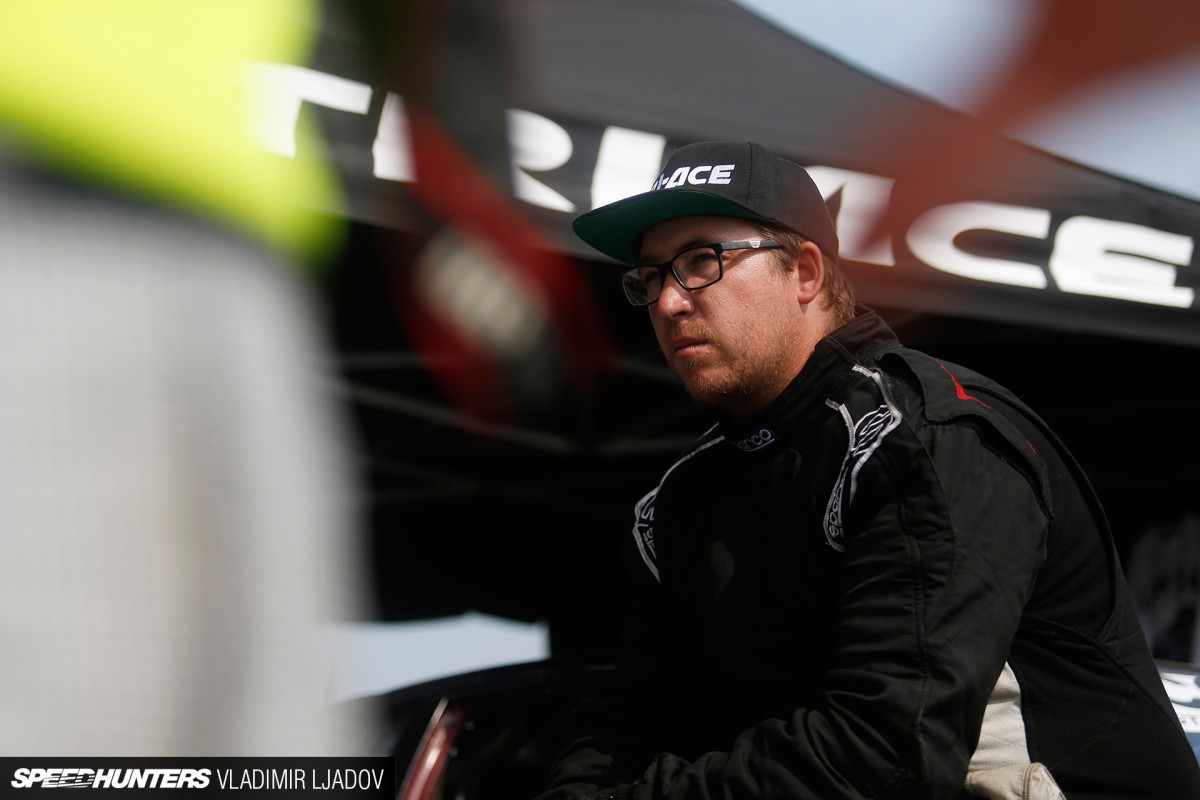 "These kind of seminars are quite popular in other racing circles, but I have never heard of anybody doing it in drifting, so we started with a technical theme," says Ardo Kalda, the man behind Wisefab and one of the organisers of the Estonian event. "Odi Bakchis from Feal Suspension was explaining the coilover setups for drifting and Risto Kõiv, head engineer of Wisefab, explained how suspension works on a race car and how to set it up for drifting. We rounded up with a safety lecture and a workshop on giving [media] interviews."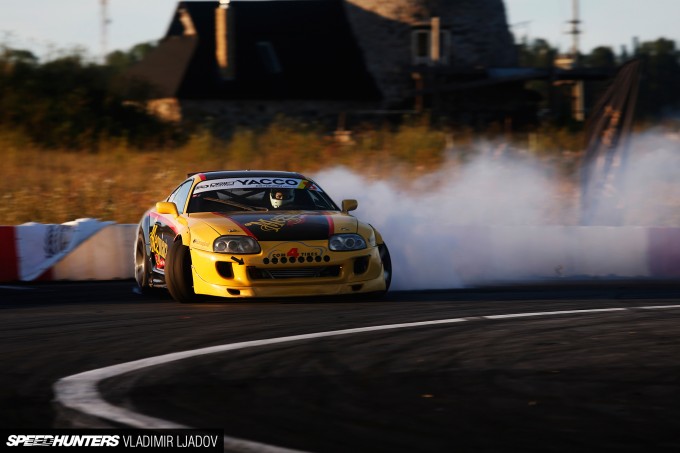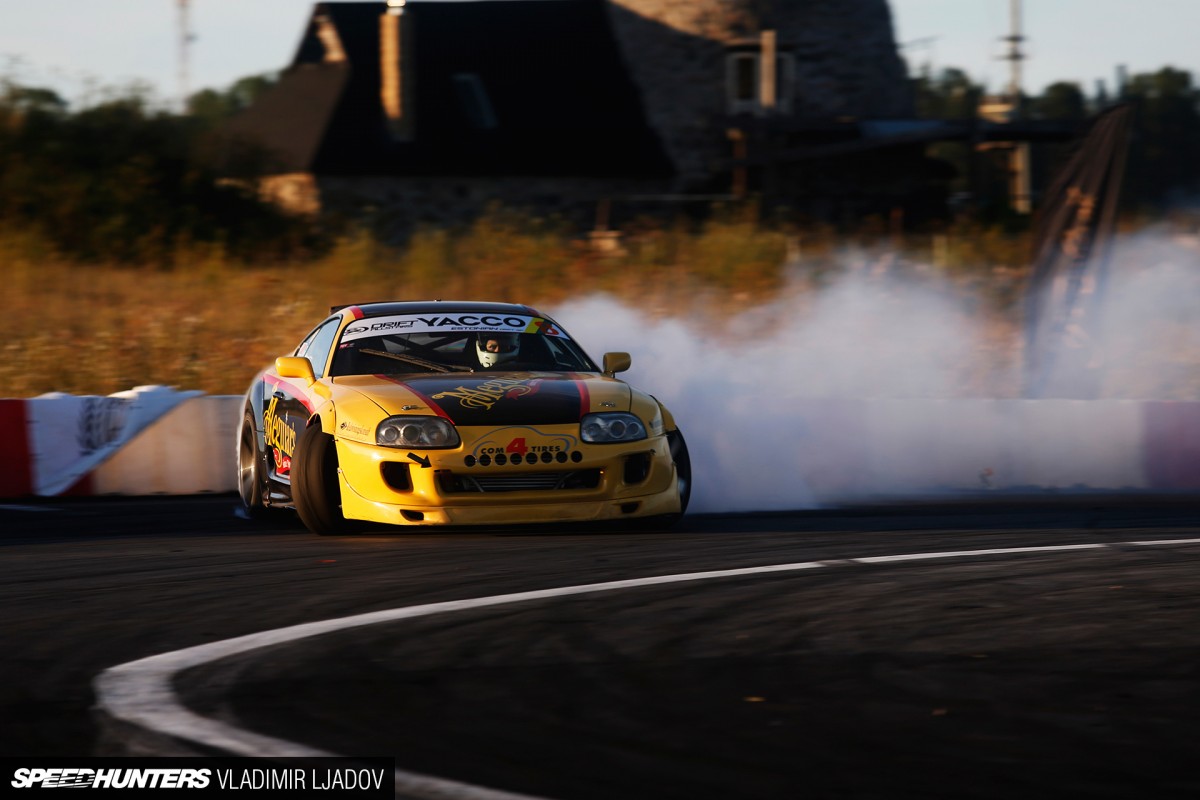 Interest from drivers was very good and so strong that even Fredric Aasbø showed up to learn.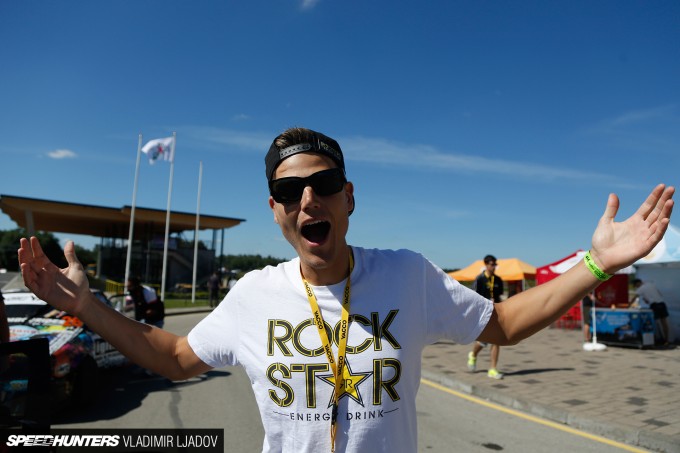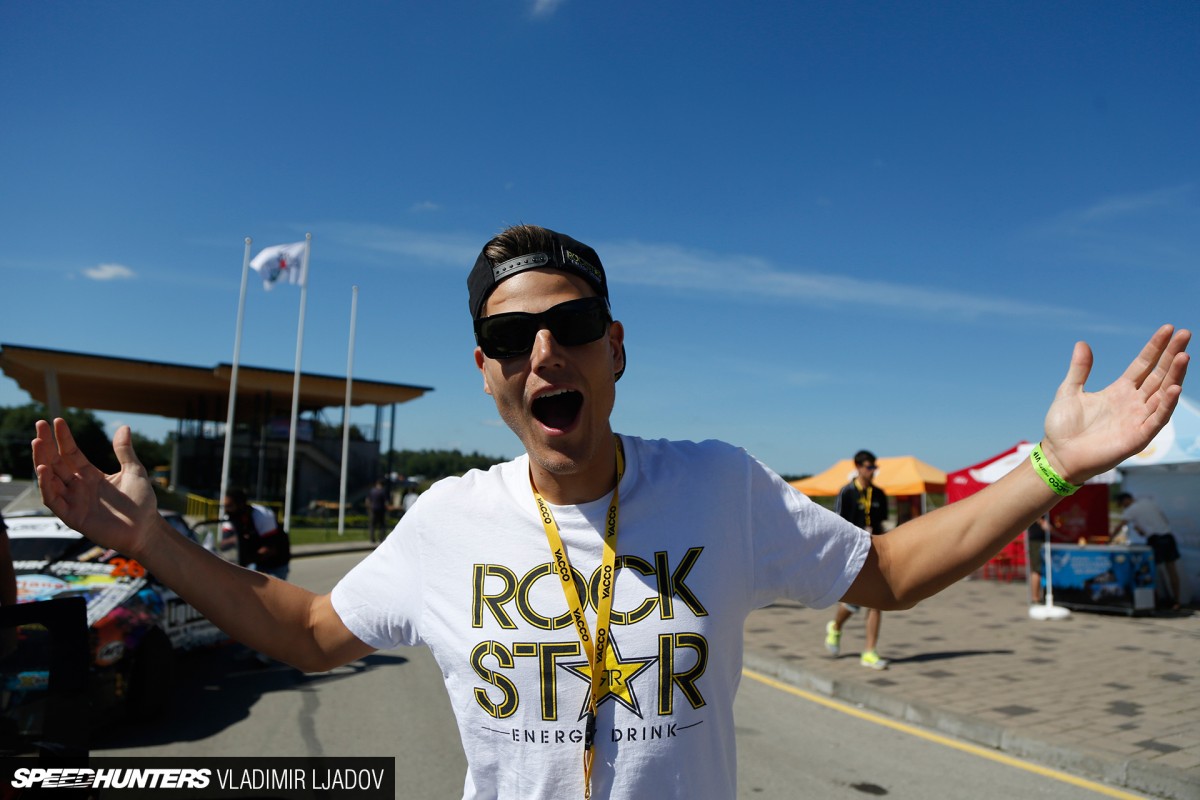 Practice was next. Local drivers wanted to be in the chase position with a pro, while top drivers also wanted to do more chase runs in order to get an idea on how the locals tackle the track, what speed they use and how committed they are. Qualifying proved that everyone was committed, and they all gave their very best in order to have a chance at entering the Top 32.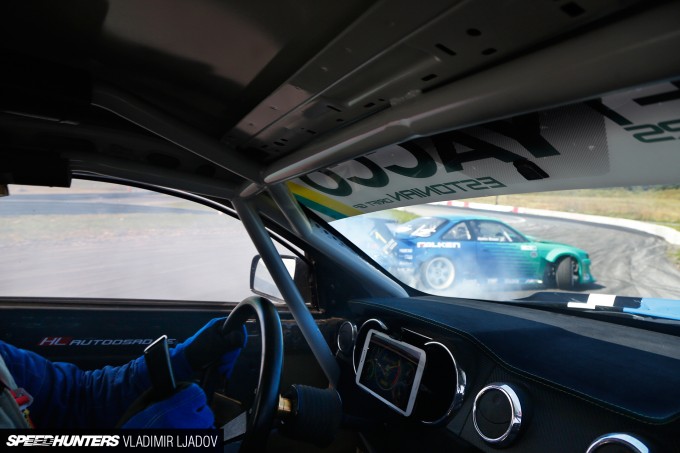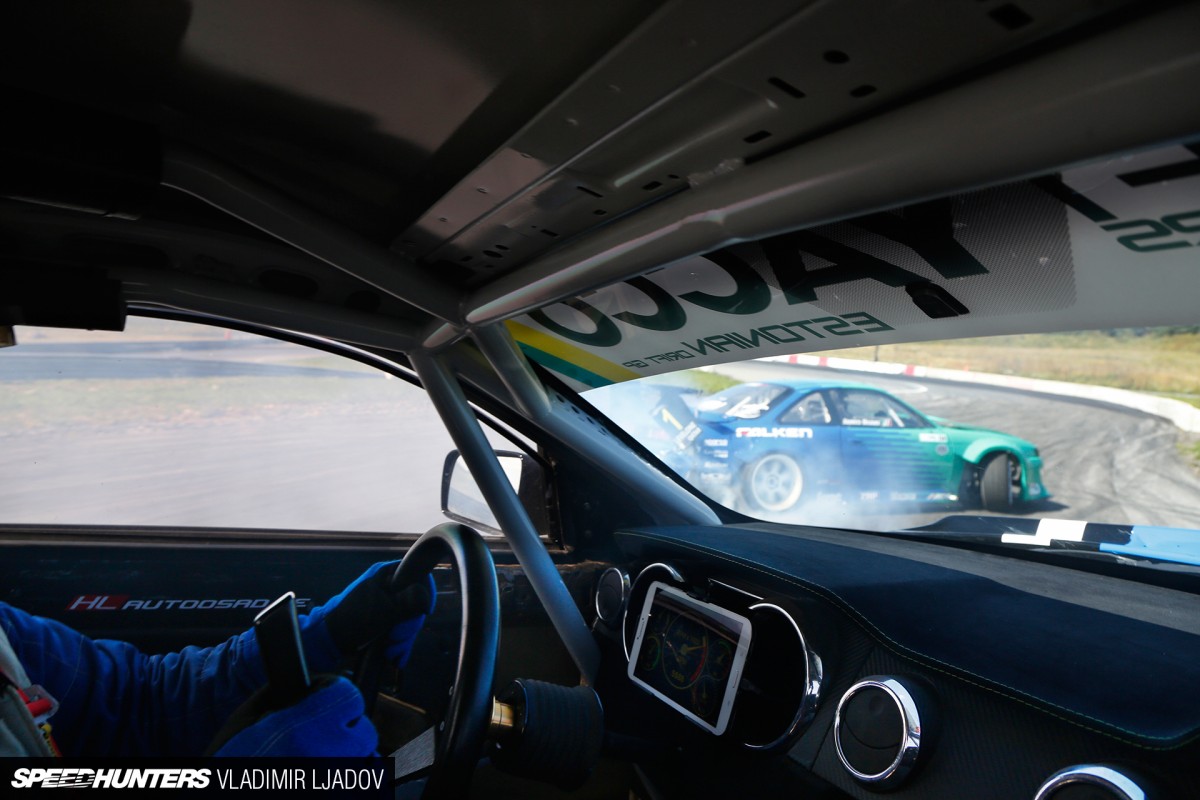 The event itself could be easily described three ways: hot weather, close battles and carnage.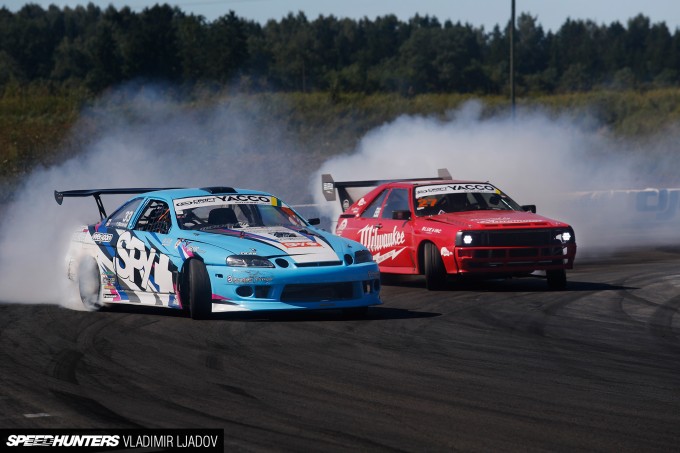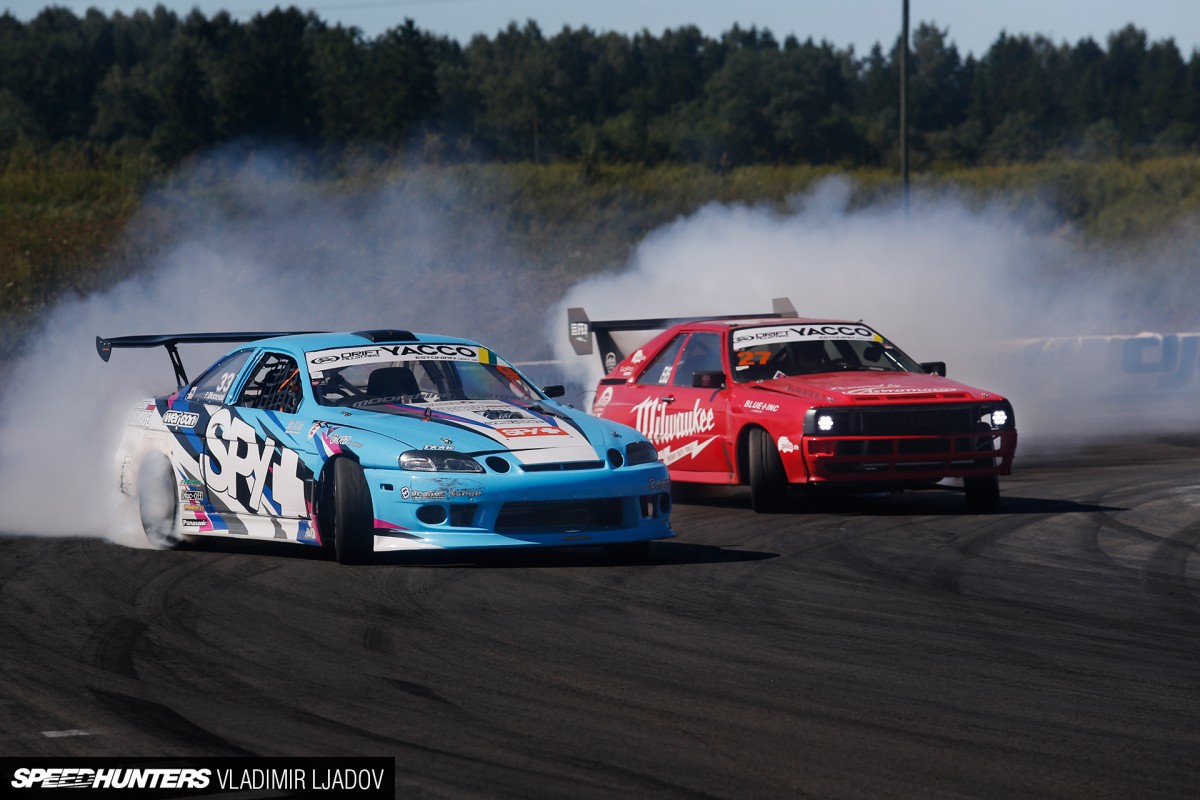 Last year's Estonian round was tagged as #deathrace, and it was the same for 2015. For many drivers the twisty rallycross track was a bit out of hand. It goes like this: start; a jump to wall-ride where you need to initiate in the air; a big left-hander; right crest with elevation change; another left; quite a long straight and finally a tight turn right over the finish line.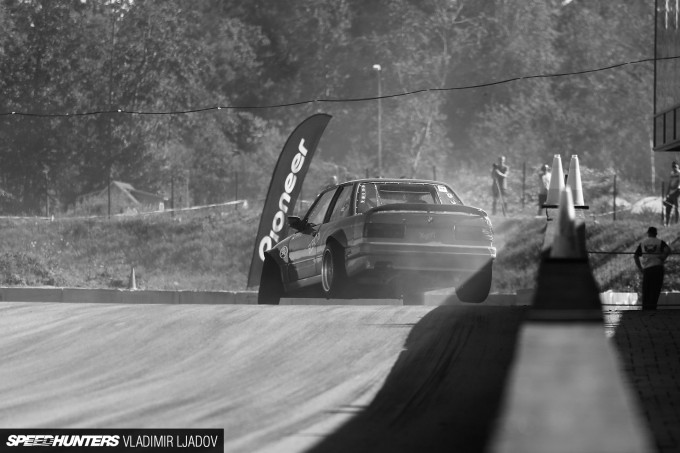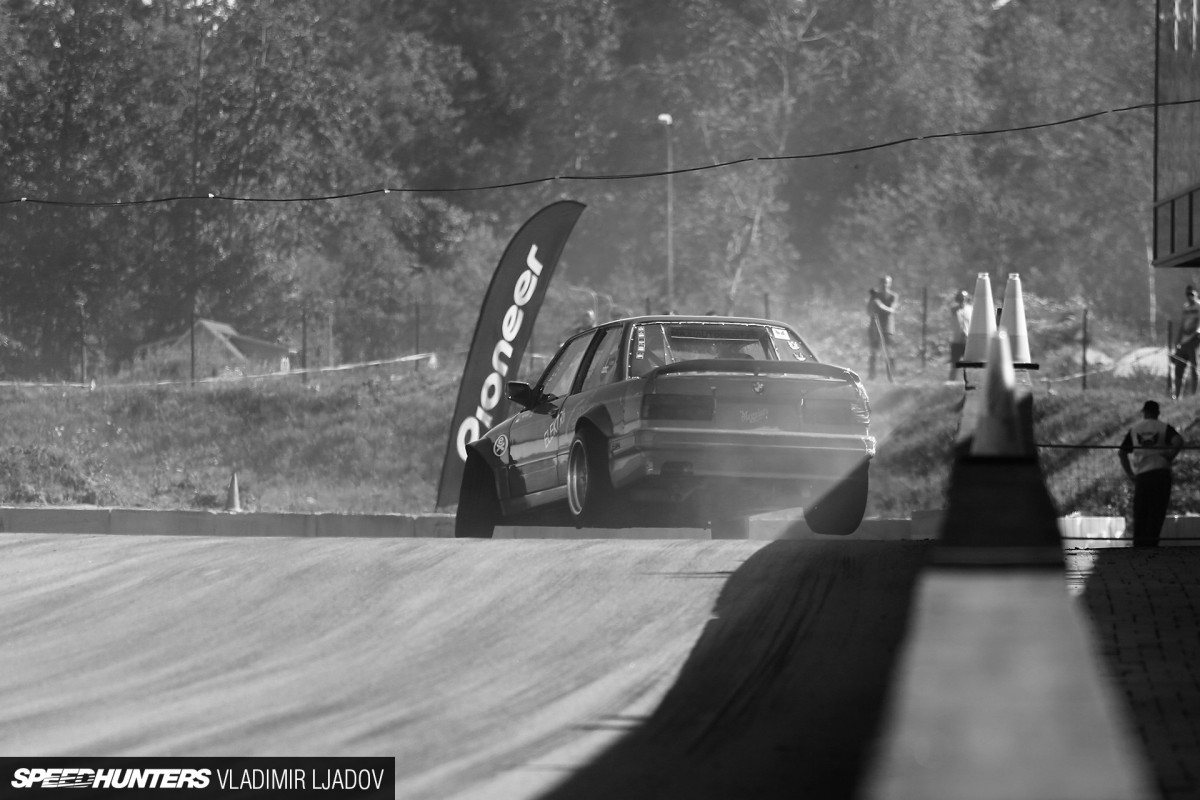 All corners have either concrete walls or railings, so it was a dare or die situation for many. The biggest casualties, who didn't go far from the first bend, included Piotr Wiecek, who crashed hard during his second qualifying run, and Fredrik Sjodin, who went into the wall minutes before Top 32 and couldn't recover in time.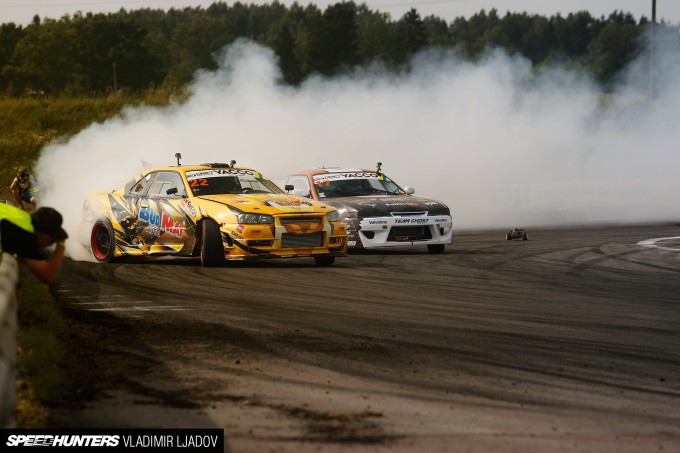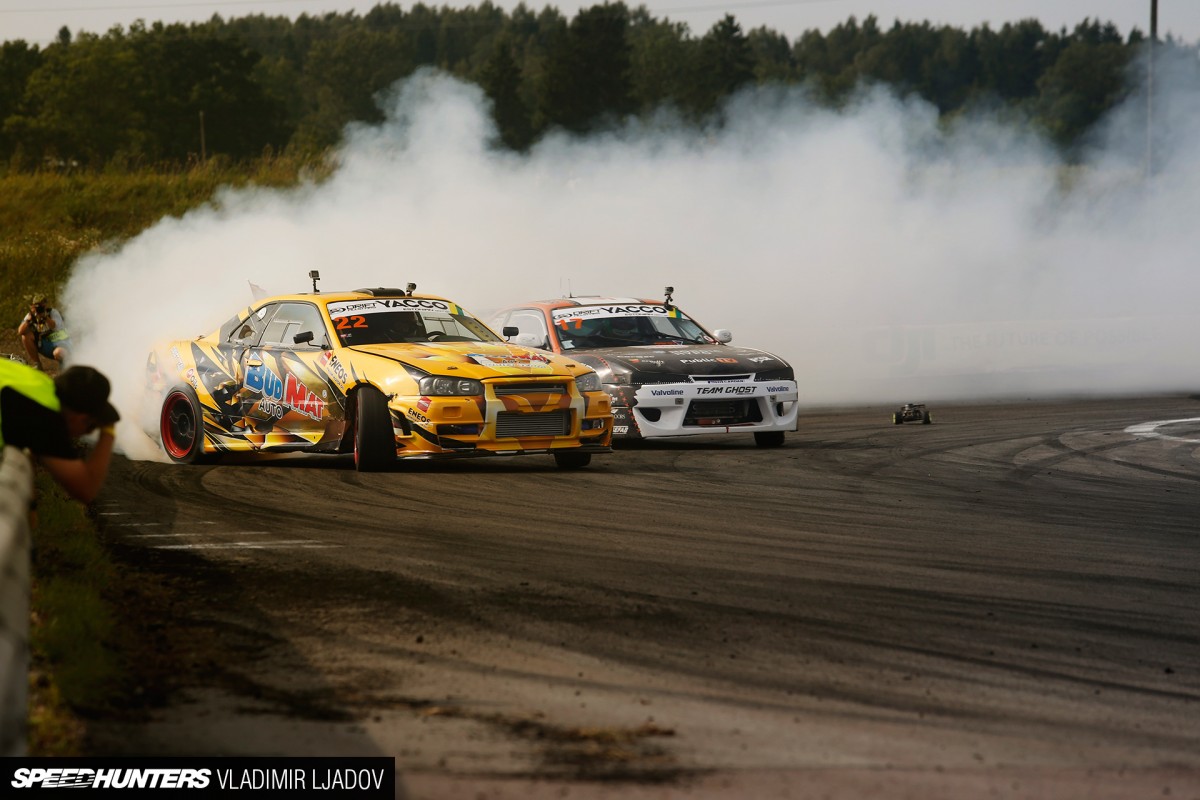 A relatively new tradition for the Estonian event is bringing over a Formula D driver to compete. In 2014 it was Ryan Tuerck, but this time around it was Odi Bakchis. Last year Tuerck won the event and in doing so became the first American driver to win a drifting competition in Europe, so Odi had some hype to live up to.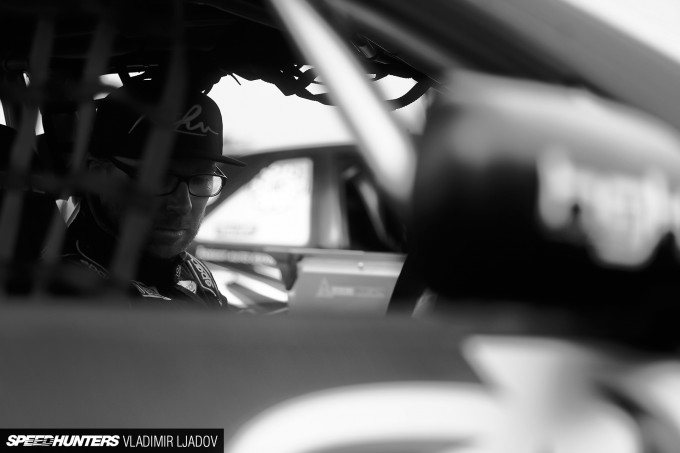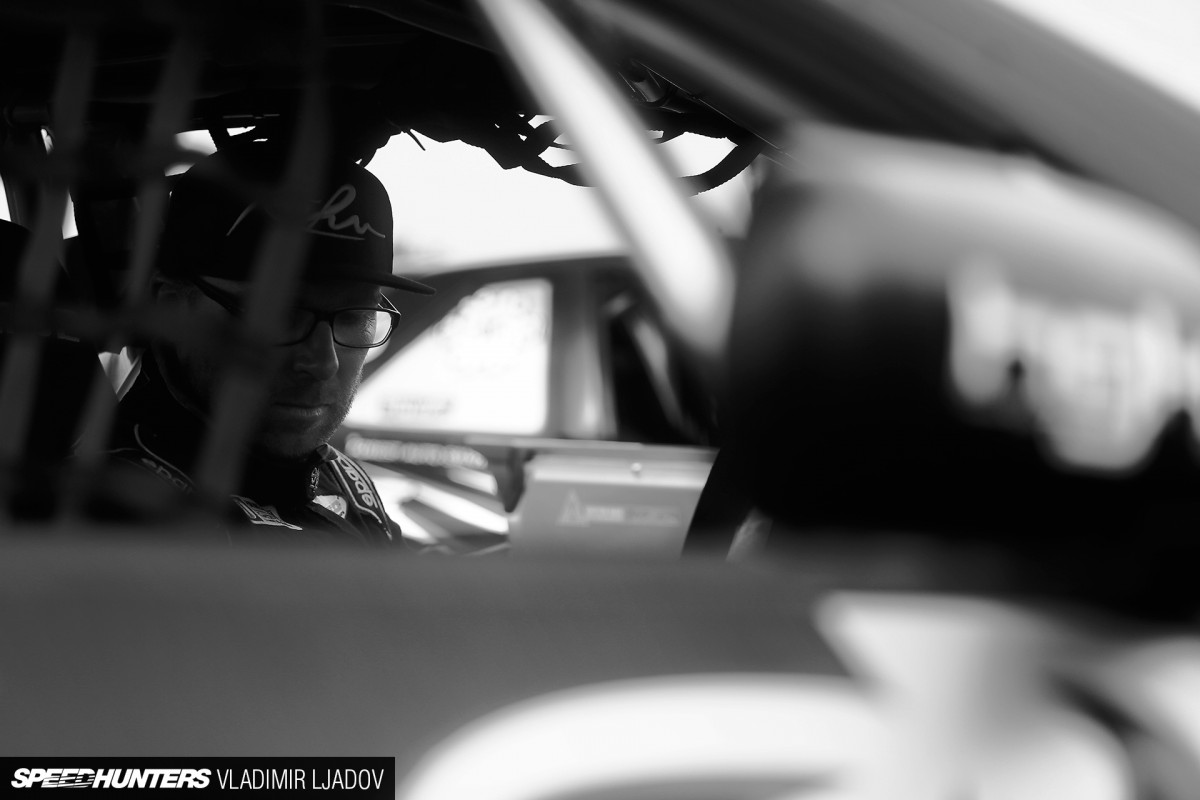 Unfortunately, Odi's car had a brake malfunction and he was ready to pack his bags home after losing to local driver Mihkel-Norman Tults in the Top 16. Harold Valdma and Tults were the two Estonian drivers who made it into the Top 8 where they faced Janis Eglite and James Deane respectively. Both Deane and Eglite have proven why they are two of the biggest names in European drift scene and moved to the Top 4 together with Australian Luke Fink and Polish champion Piotr Wiecek. After the race I spoke with Mihkel and asked him how it felt beating Odi and then battling with James, and I really loved his answer. "I didn't feel any special emotions after beating Odi Bakchis since I don't know much about him. If I could send James Deane home, then I would be very pleased with myself."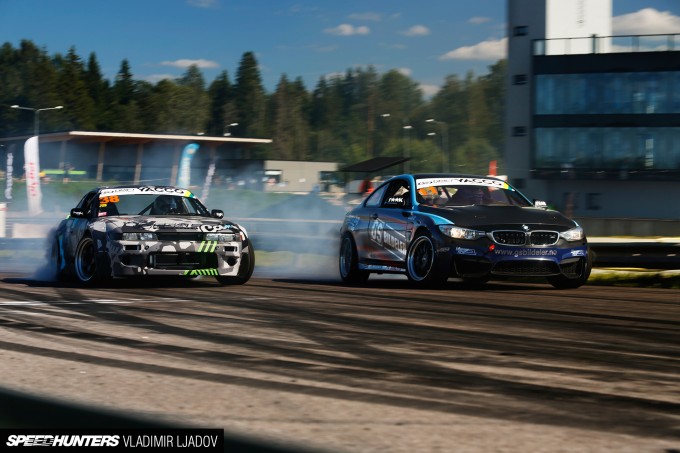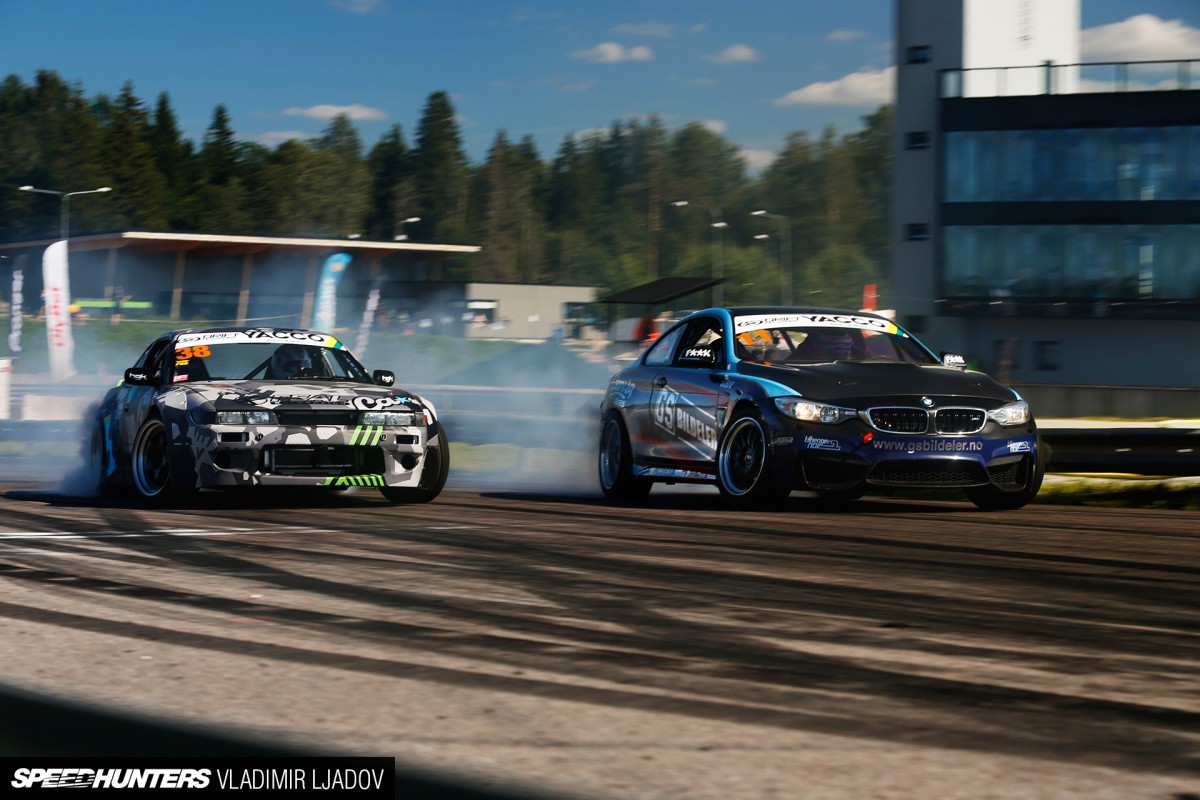 Luke Fink is one of those drivers who likes to talk and put mental pressure on other competitors. Before the event he claimed that he had all that was needed to win this event and the track is like riding an awesome roller coaster that you could die on. By the end of the day his mission was to grab the third spot from James Deane, but the judges thought otherwise and handed the final podium spot to current DA leader and defending champion.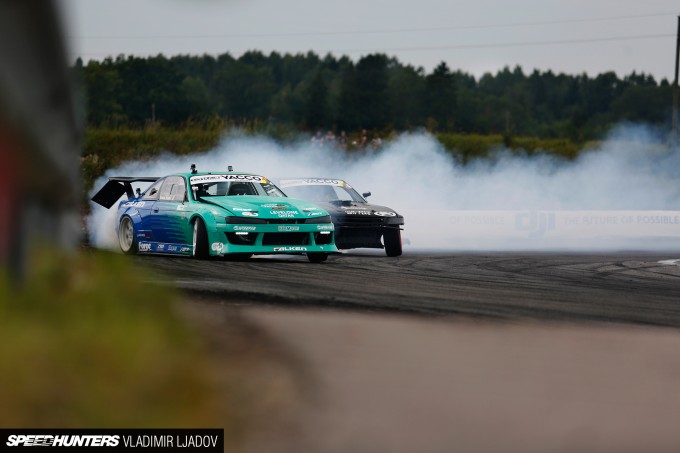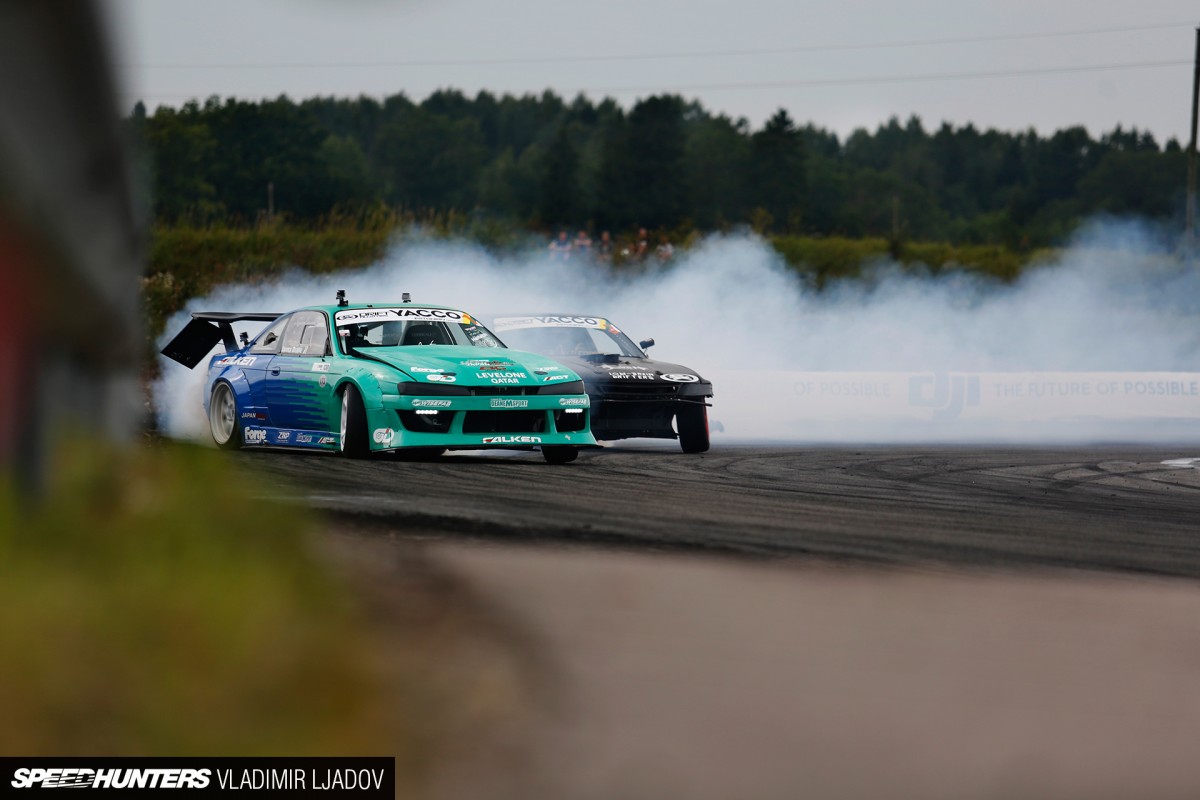 Polish driver Piotr Wiecek made a great comeback after crashing his Nissan Skyline in qualifying; his mechanics working overnight to swap over parts from his spare S14. On race day everything went smooth, Piotr was putting one consistent run in after another, pushing where needed and earning the win. I believe it was the greatest reward for him, his fans and especially his hard-working team.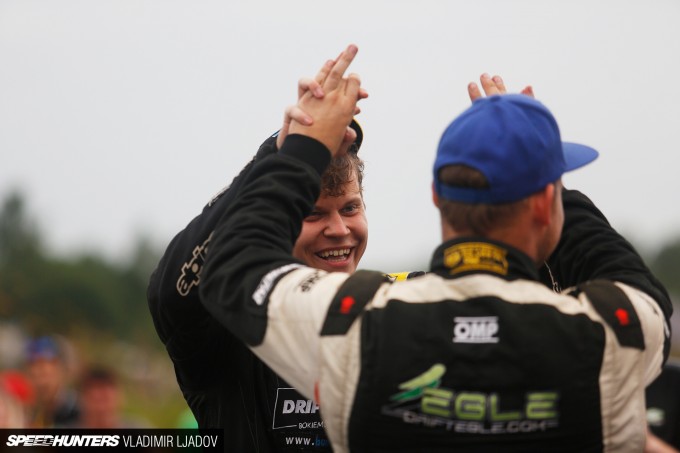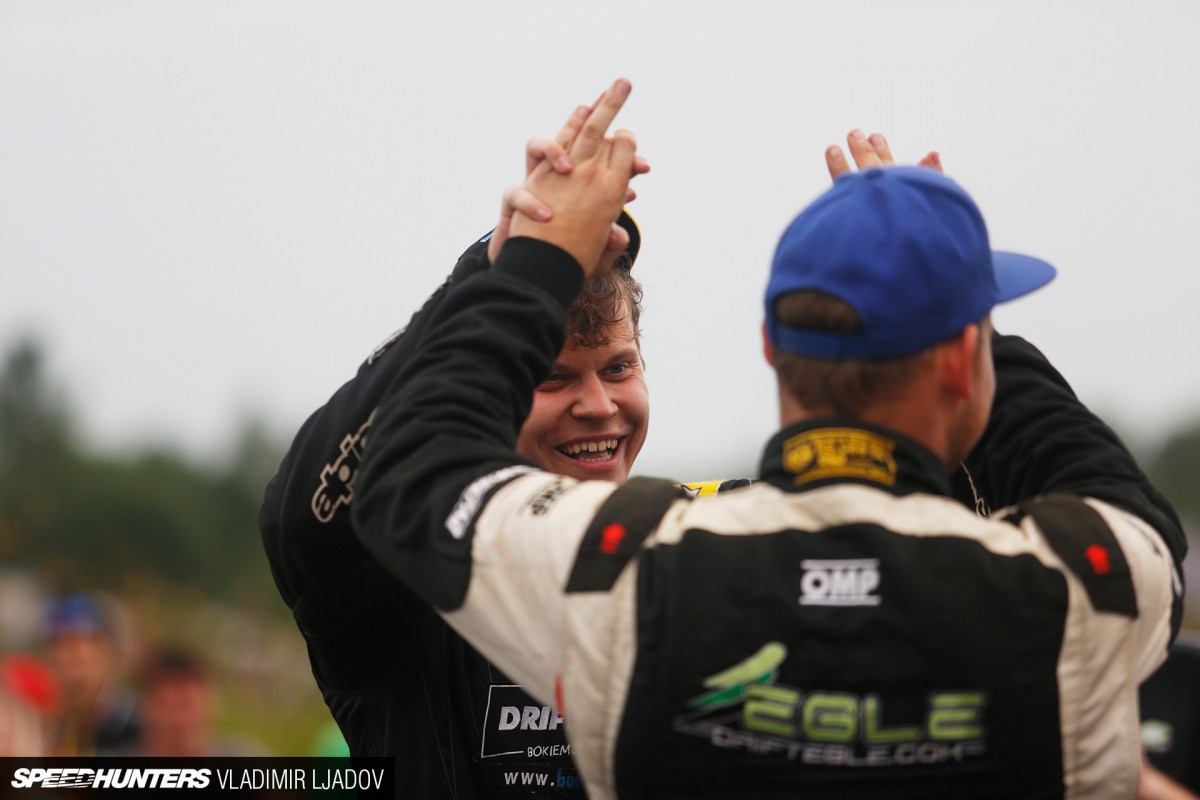 Eastern and North European motorsport has deep roots and a lot of traditions. For example, the Scandinavians coined the phrase 'Scandinavian flick' and Latvia, together with its fierce Bikernieki circuit, has 'Riga exhaust', which is a special exhaust that European drifters use when coming to countries where a 100dB limit isn't applicable. I believe that it's time for the phrase 'Estonian angle' to become commonplace as well.
Vladimir Ljadov
Facebook
Instagram: wovka
Cutting Room Floor