Mugen's CRX Prototype
Now I'm not claiming to be Speedhunters' resident Honda expert by any stretch of the imagination, but when I see something like a wide-body '84 Honda CRX dressed in what appears to be vintage Mugen parts, I know I'm looking at something special.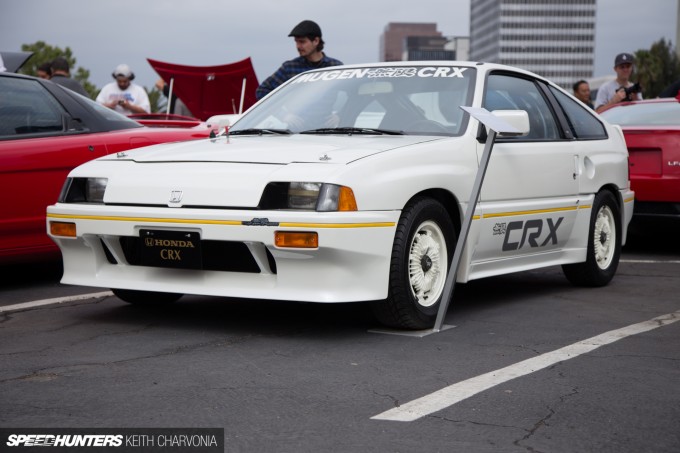 I was at the Japanese Car Cruise-In hosted by the Petersen Automotive Museum, surrounded by imports of all eras and styles when this little Honda caught my eye.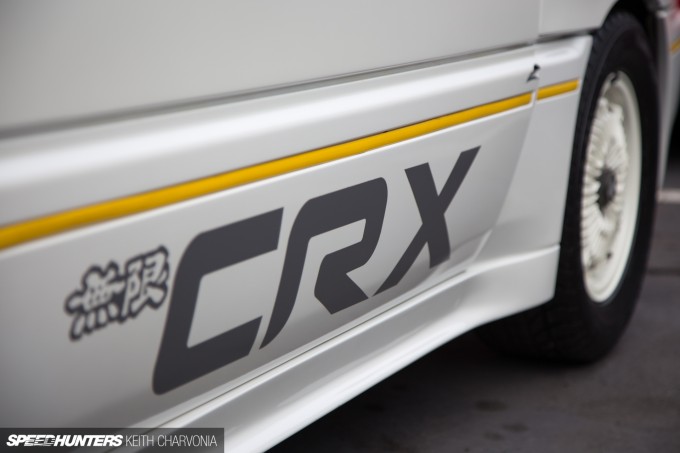 Closer inspection revealed that this wasn't just some tribute car or even a CRX tuned by back in the day by Honda's official performance and racing arm, but rather a prototype vehicle used to evaluate Mugen parts for the American market. There I stood, staring at an authentic piece of tuning history.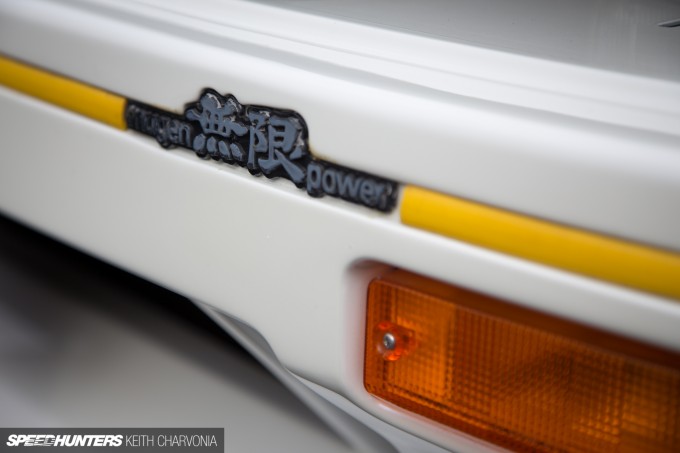 It wore original Mugen Power badges, and they were even a little battle worn.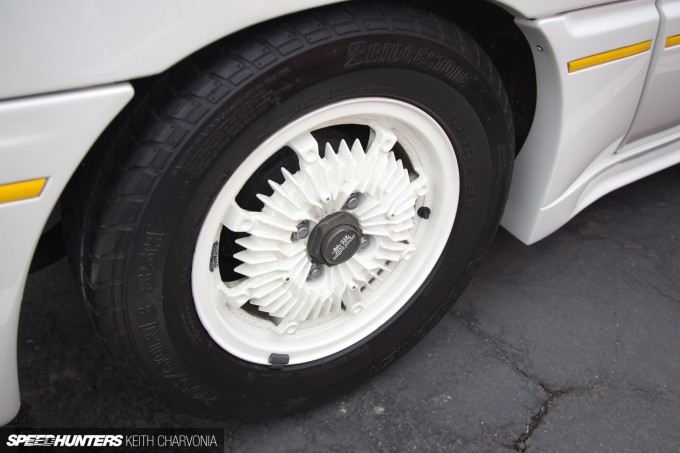 The CF-48s were micro-sized at 13×5.5 inches and looked like they could be picked up with one finger. This was way before low profile tires came on the scene.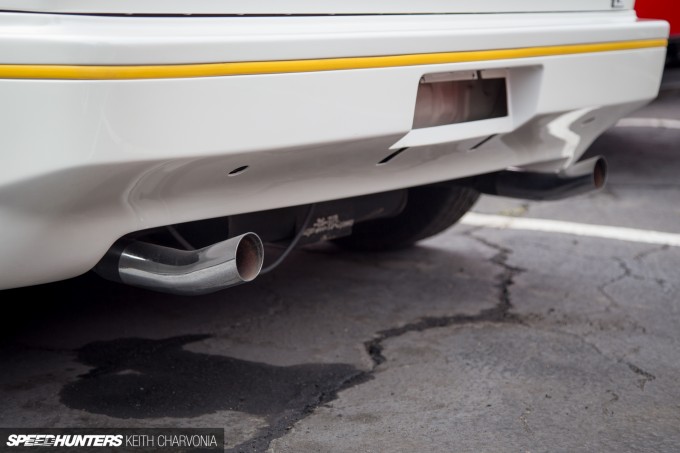 The 1.5 badge on the hatch announced the engine displacement, but the dual exhausts let you know it had some bark too. The 1488cc motor was all aluminum and packed with a Mugen camshaft, valves and springs.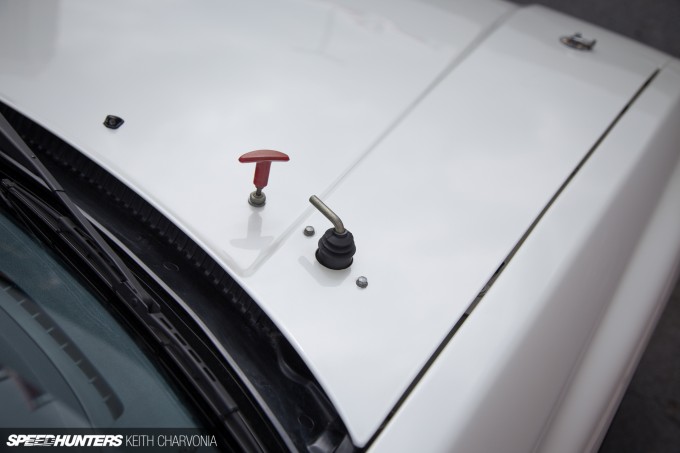 A battery cut-off and fire system handle punched through the hood.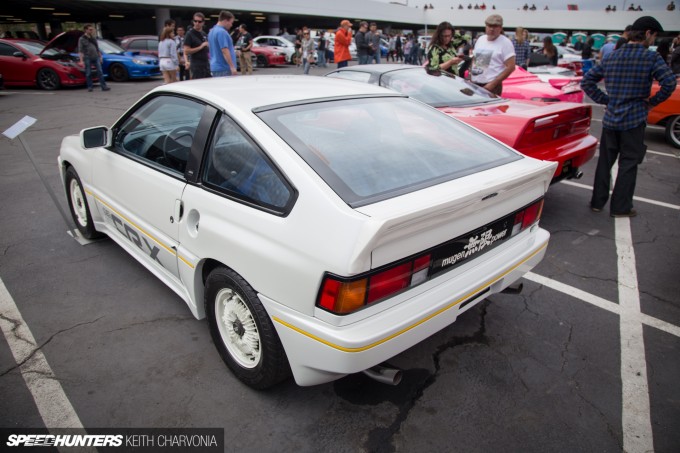 The Mugen body kit still looked great after more than 30 years. Is this the perfect example of a timeless design, or are we just in a retro phase right now and appreciating things a second time around?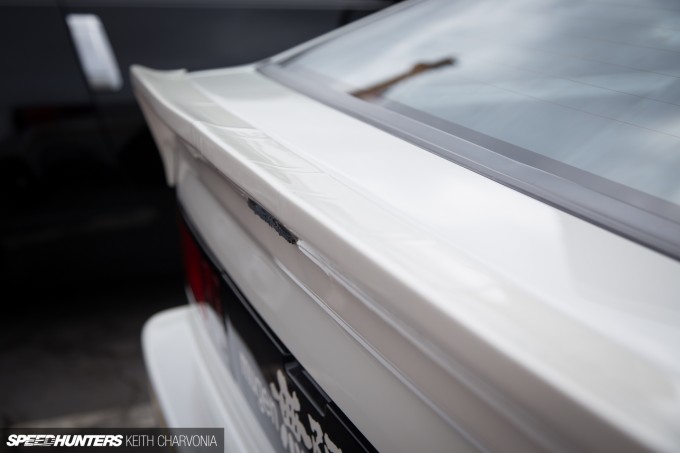 Even though the little hatch was in outstanding shape, you could still see evidence of its age if you looked in the right places. If it were mine I would leave it alone too, because the prototype Mugen CRX is a time capsule, and we were very lucky to see it that day.
Keith Charvonia
Instagram: SpeedhuntersKeith
keith@speedhunters.com
More Honda related stories on Speedhunters
A Soarer Aerocabin Found In LA
Cutting Room Floor