Over the past couple of days, our On Air Only theme has showcased a wide variety of customised cars all riding on aftermarket air suspension. There's still more to come too, but right now I'm going to show you something completely different. Not 'different' in the fact that it's been modified in a unique way, but rather its lack of modifications in the suspension department.
That's because this 2014 Audi RS6 Avant rides on factory air…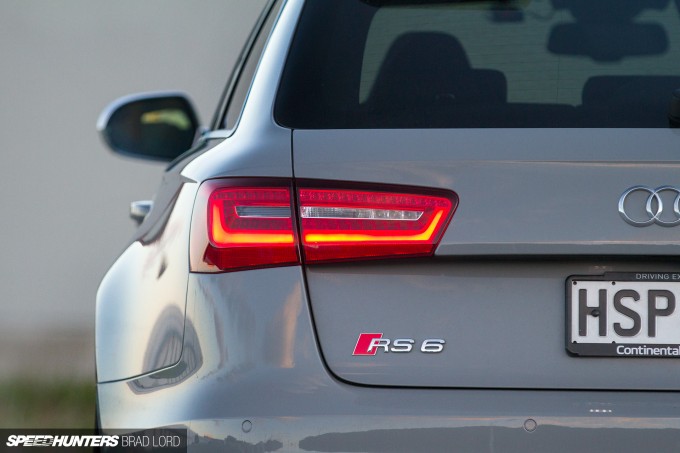 OEM air suspension is nothing new of course, but it's not often that you'll see it in car – or in this case, a wagon – that packs 570hp and goes 0-100km/h in 3.9 seconds straight out of the box. Despite its size, the quattro all-wheel drive equipped RS6 Avant is bona fide performance machine, so it only begs the question – why would Audi's RennSport engineers opt for air over coils?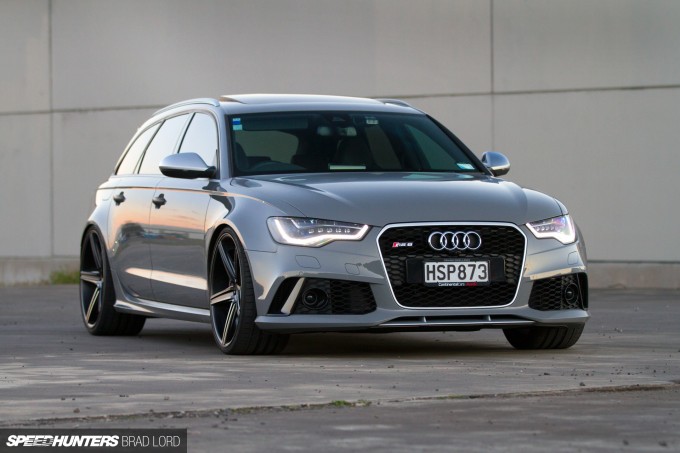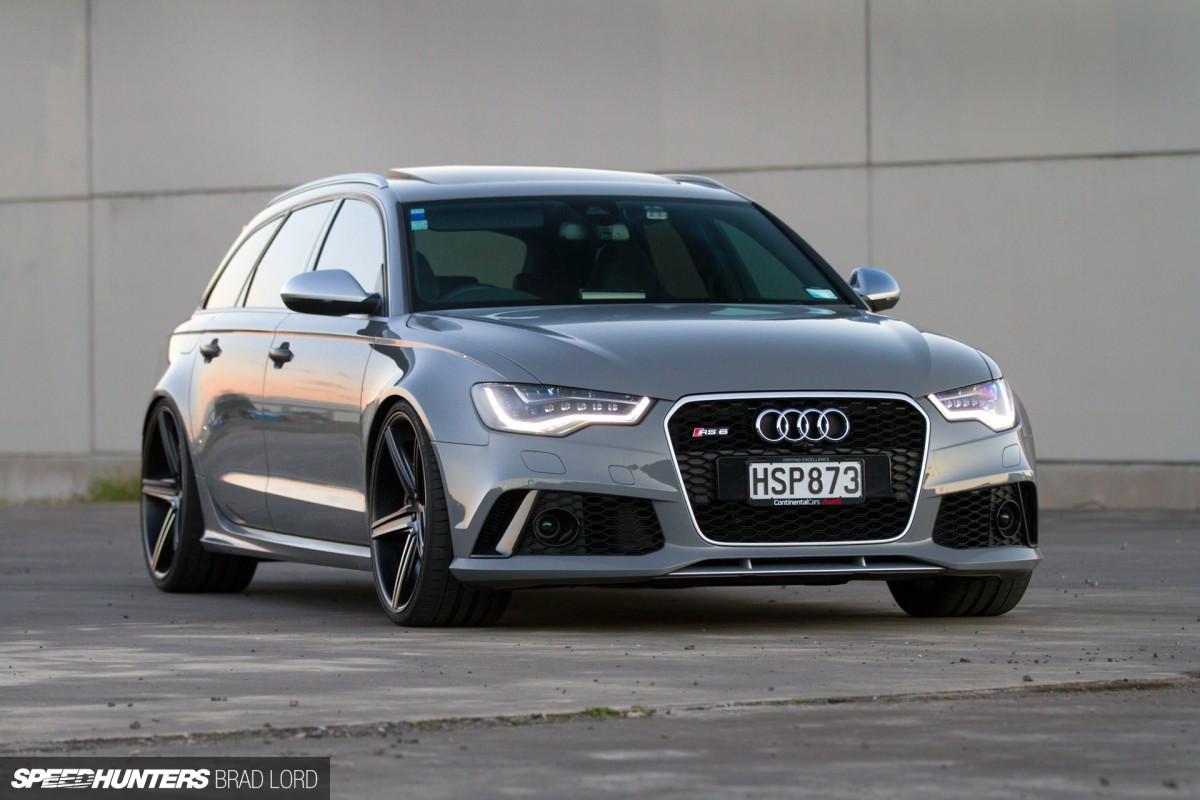 The truth is, they haven't ditched it completely and you can still buy a new RS6 Avant with traditional steel springs if you tick the Sport Suspension Plus option and pay some extra money. But is there any reason to?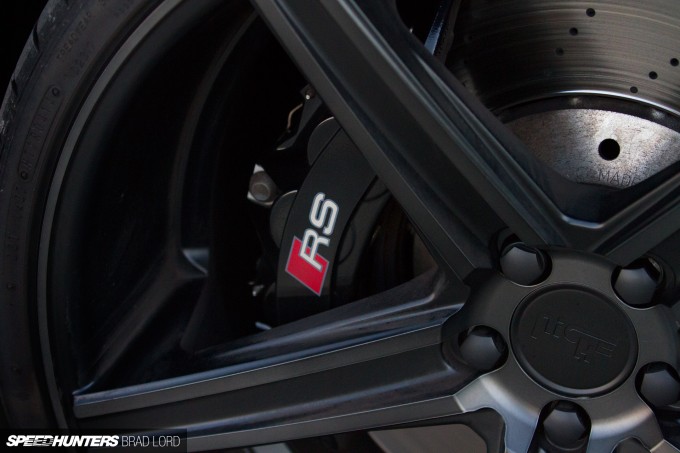 I'm probably not the best person to answer that question as I only spent a short amount of time riding in the hyper wagon at urban speeds, but its owner, Chris, saw no need – something I found quite telling given his penchant for track days and driving fast. In purchasing and modifying cars, performance is always Chris' top priority too – his K24-swapped and sequential box'd FD2R Honda Civic Mugen RR (which I'll be featuring in the coming months) is testament to that fact.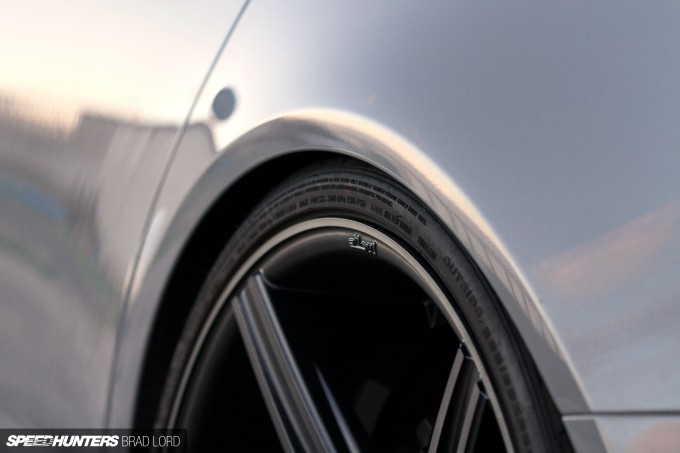 I'll admit that when I first laid eyes on the Nardo Grey RS6 I assumed it was dropped on coilovers – such was the low ride height. I'll also admit, that had I not known that there was air suspension in the mix, I never would have picked it from the front passenger seat. According to Chris there is some compromise to the handling, but the only time it's ever come into play is when he's been on the track and thrashing the pants off it. It just didn't feel as planted as what he's used to. For the other 99 per cent of the time spent on daily commutes and spirited weekend drives however, the air ride strikes a nice balance between comfort and performance.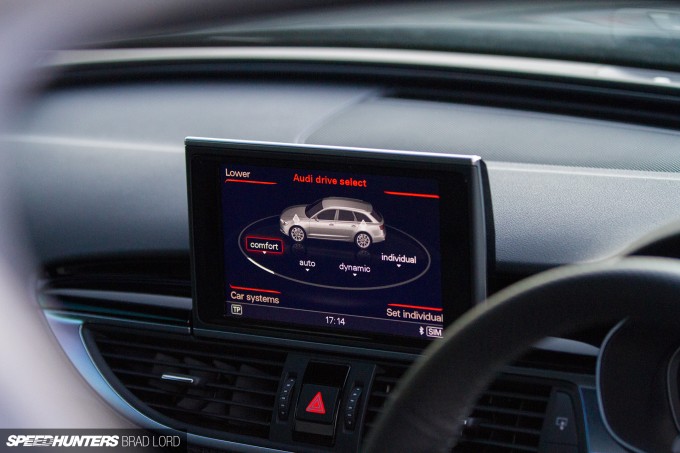 Audi offers adaptive air suspension in some of its other models, but the system in the RS6 is the very first 'RS' optimised one. There are three preset driving modes – Comfort, Auto and Dynamic – which when selected alter the damping between soft and very hard. As for the ride height, there's 20mm of range between high and low, and it's an intuitive setup that will automatically drop the car down at highway speed to optimise the handling.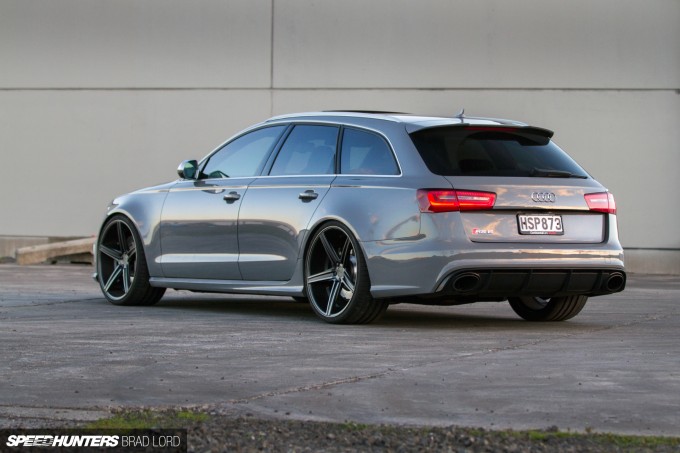 Through manipulating the system however, the wagon can ride at its maximum low level all of time.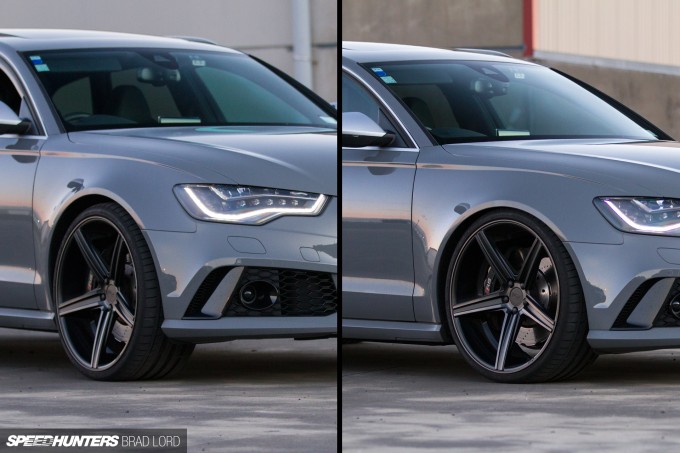 A 20mm variance might not sound like a lot, but it has a dramatic effect on the way the car looks. And in the case of this particular RS6 it's further enhanced by some big concave wheels and ultra low profile tyres.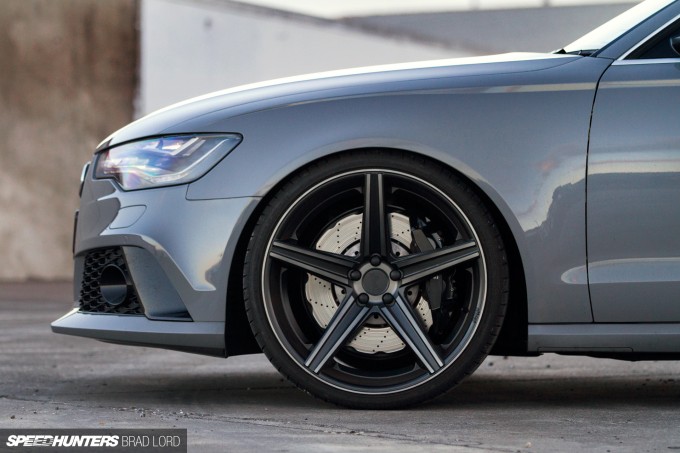 When Chris bought the car it was optioned up with 21-inch wheels (20s come standard), but during a round of subtle upgrades they were swapped for 22×10.5-inch forged monoloc Niche Apex T17s wrapped in 295/25R22 Falken FK453s. Dark satin wheels against battleship grey paint – it's a winning combo.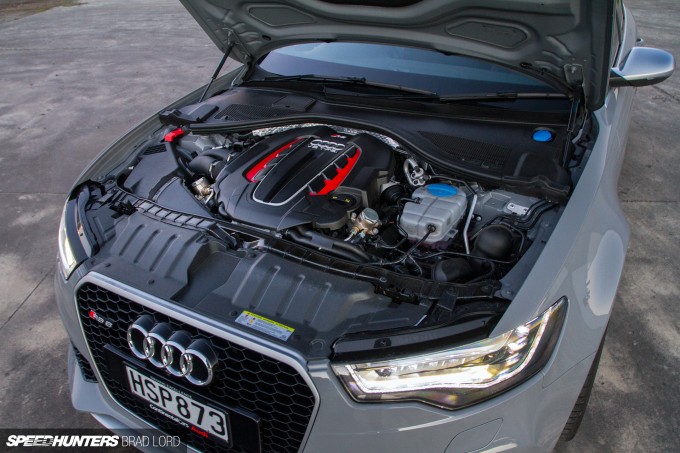 The other modifications are a little harder to pick, but their effect is huge. I'm talking about an RS6-specific ABT Sportsline Power kit – namely a replacement engine control unit and a specially adapted stainless steel exhaust system, which sounds awesome I might add. Together, these two elements boost the 4.0-litre TFSI V8's peak power output from 560hp to 730hp, increase maximum torque from 700Nm to 920Nm and allow for a 320km/h top speed. Subsequently, the 0-100km/h time drops to 3.3 seconds.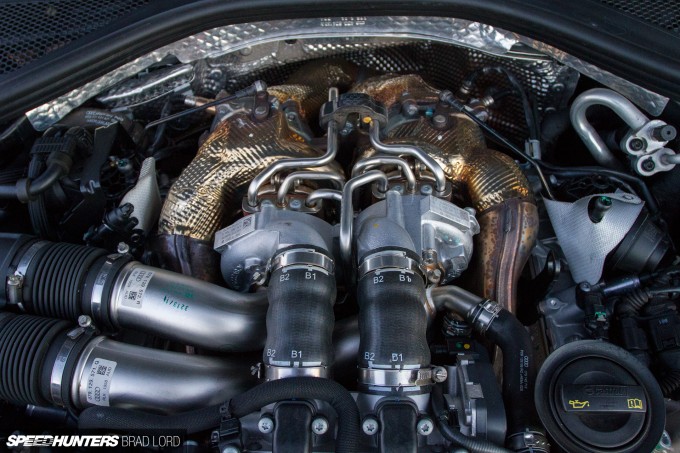 The turbos would probably be the next things to upgrade, but given the Audi's face-melting acceleration – and the fact that it now turns the tyres on the rims when launched hard – there's little need to go down that road.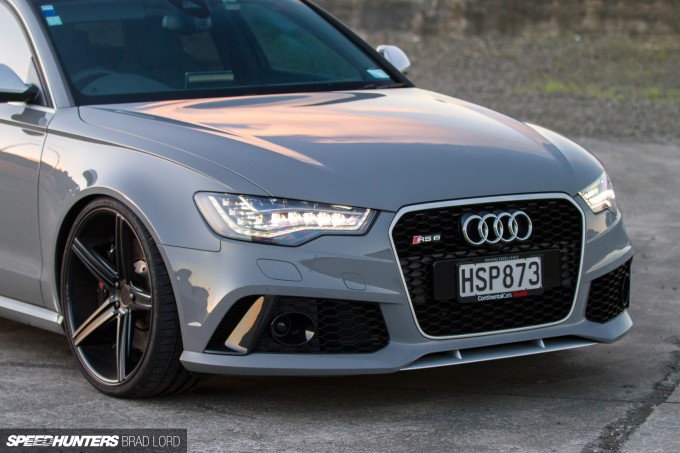 A low-slung air ride and supercar-rivaling performance all wrapped up in one cohesive package – to me, this RS6 proves you can have it all.
Brad Lord
brad@speedhunters.com