Race Ready
When drifting hit the mainstream and race circuits of New Zealand, there was a murmur of disapproval from many people associated to 'proper' motorsport pursuits. Here was a young upstart creating an awful racket and sometimes making a bit of a mess to go with it.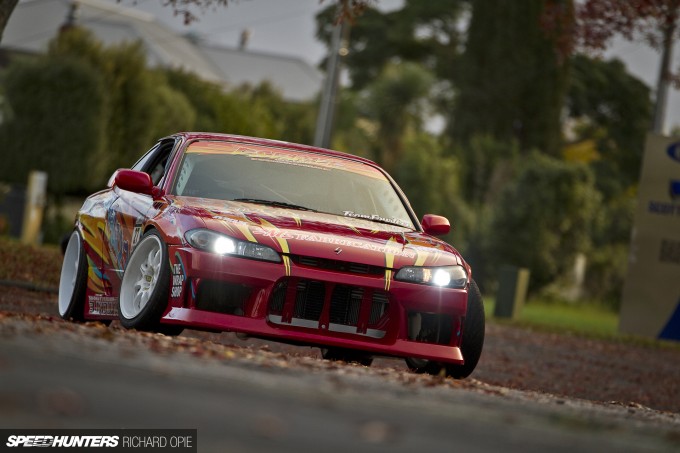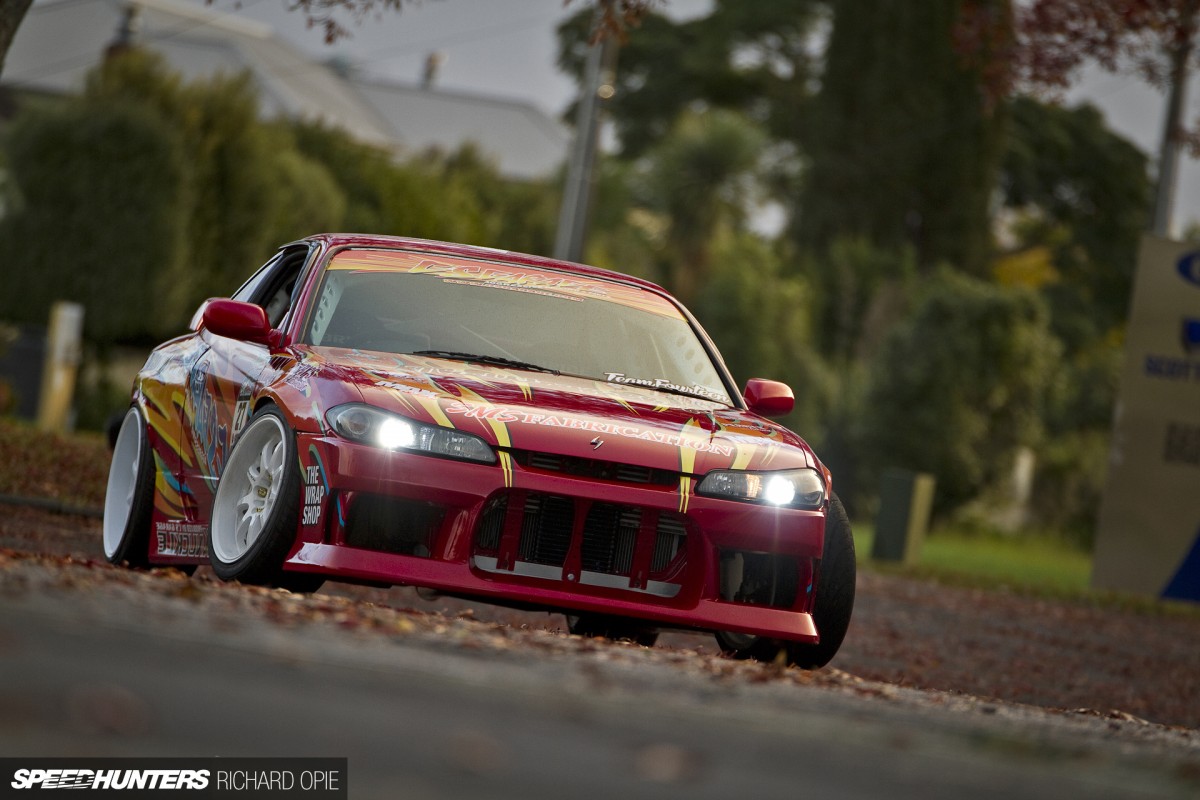 During these formative years, the concept of deliberately pitching a race car sideways on tarmac appeared about as logical as walking a goldfish around your living room on a leash – at least to many members of the entrenched motorsport community. As a teenager attempting to explain the appeal of mass tyre destruction to my race car driving uncles or their contemporaries, the dubious sentiment was always clear.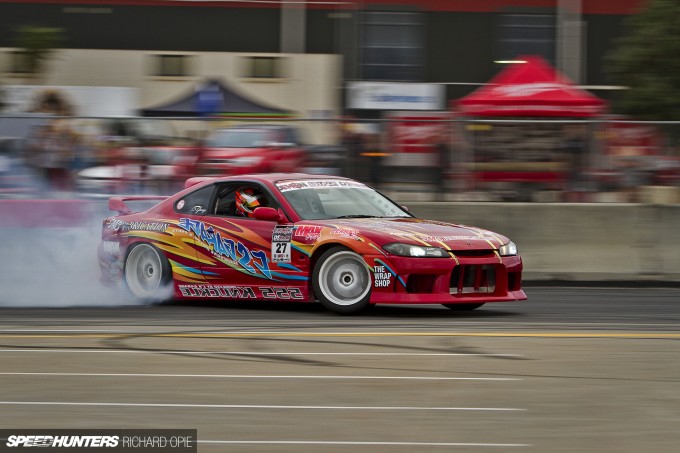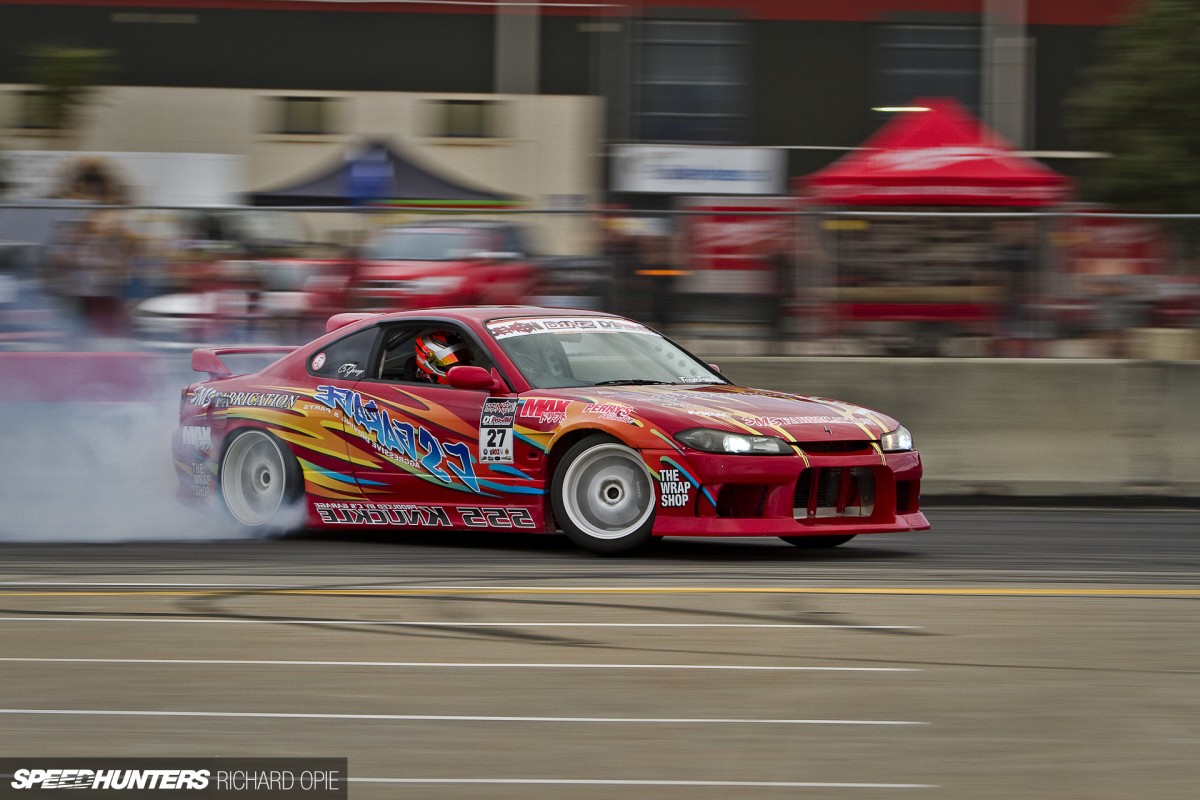 What this sideways sensation did bring to the wider motorsports community in New Zealand however, was renewed interest in becoming involved. Drifting's outlaw image, comparatively loose regulations and a heavy emphasis on style sparked a new generation of motorsport participants and enthusiasts across the country.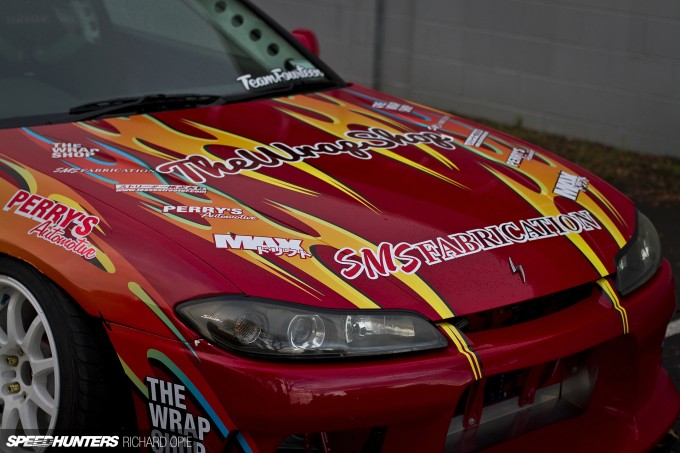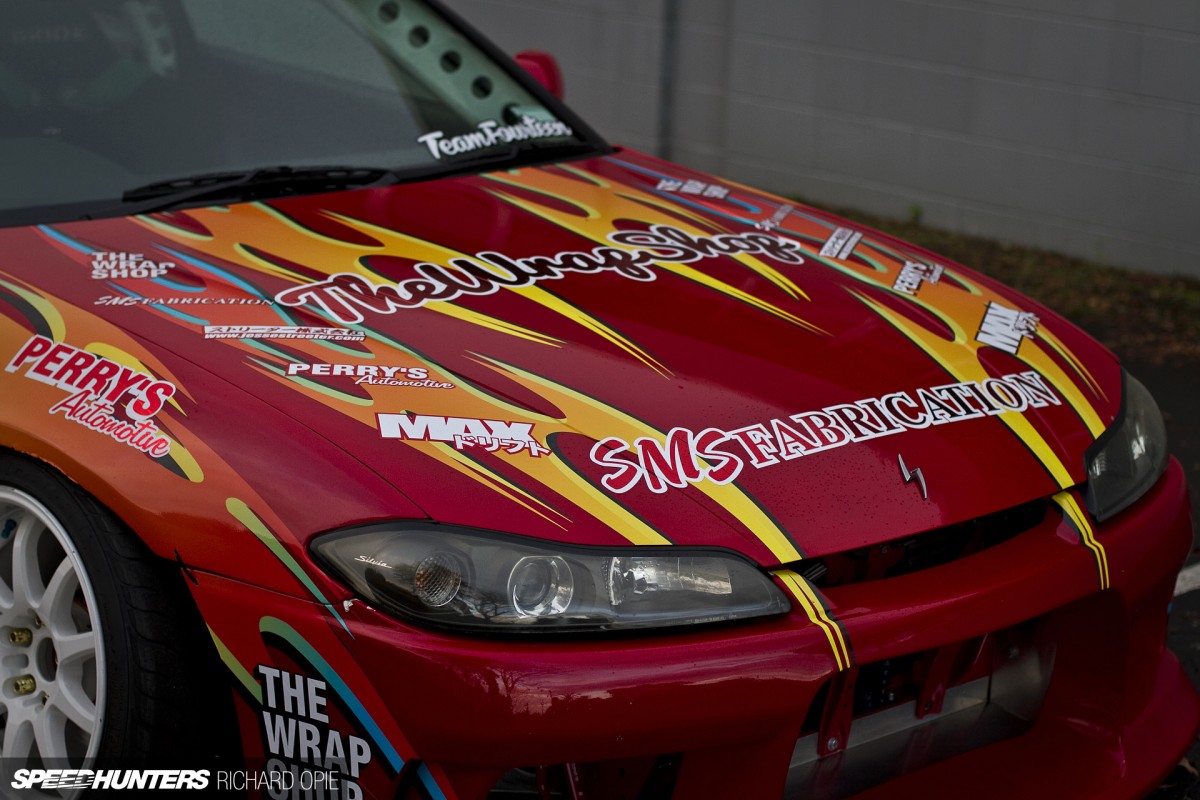 This brings us to Graeme Smyth, owner of this Nissan Silvia S15 created purely for sideways fun.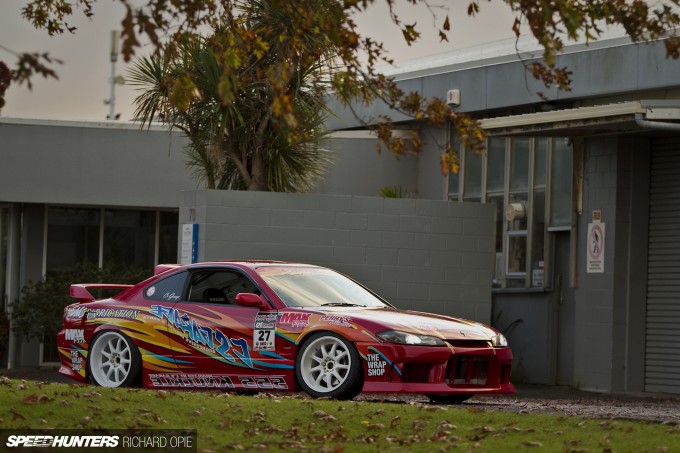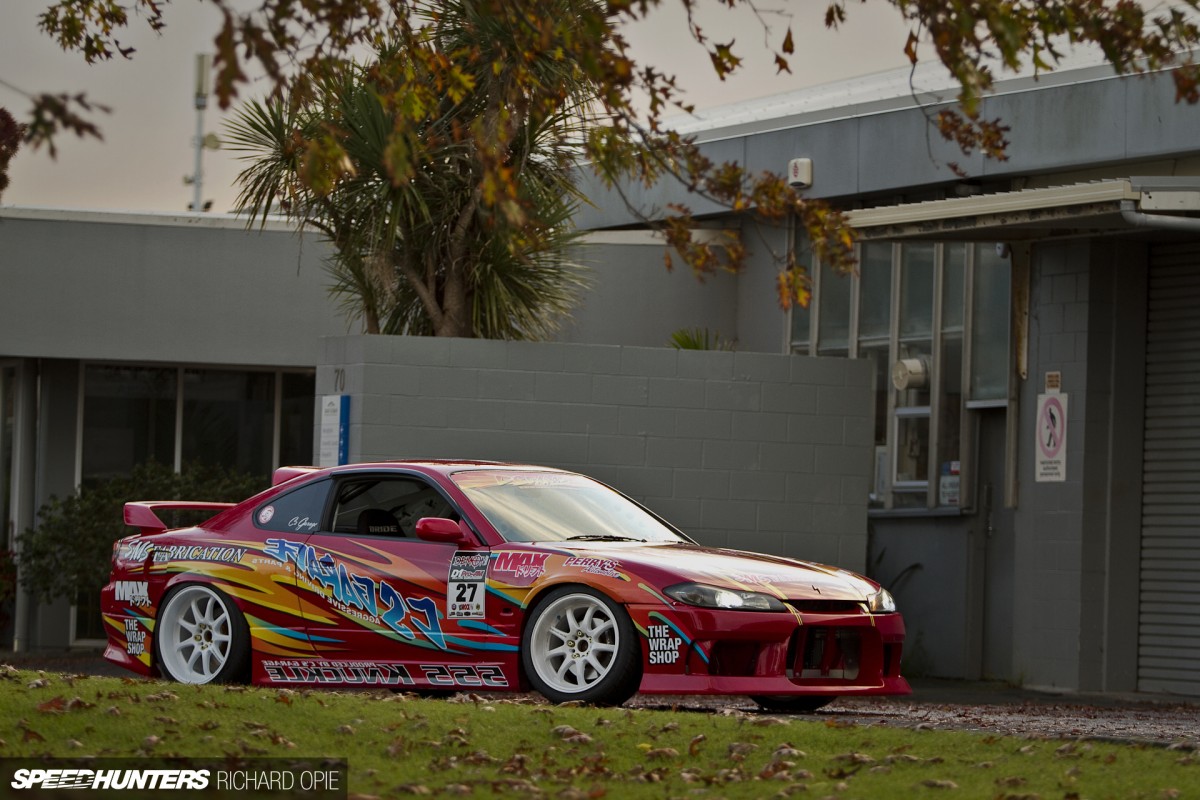 But how is this relative to the rise of New Zealand drifting and the seeming disconnect with the established class of motorsport? Well, Graeme's background features an extensive racing history, beginning with exposure to his father's karting and circuit endeavours.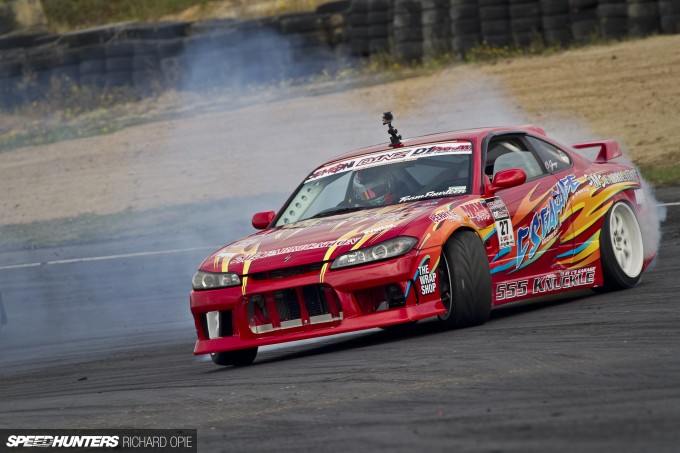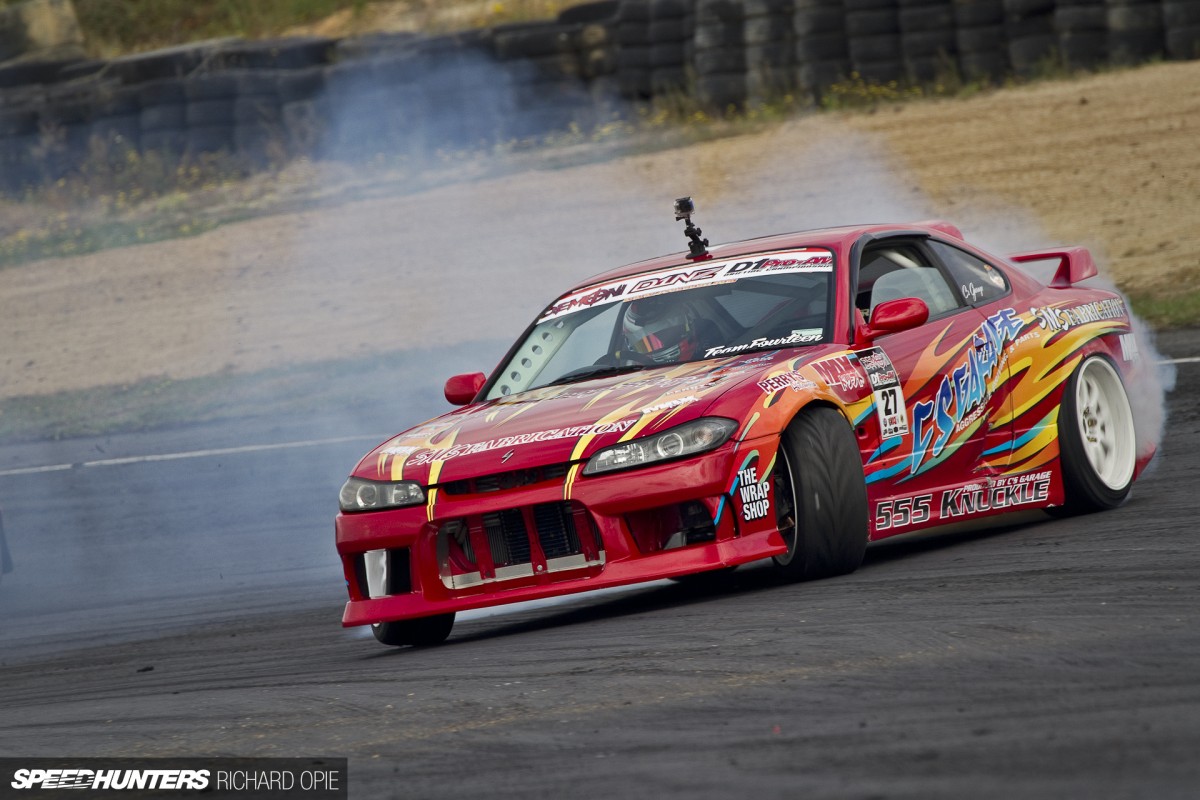 Eventually nagging his folks into submission, Graeme began racing karts at age 10 – a foray which would eventually blossom into a fruitful career in the sport, with a pair of North Island KZ2 (125cc mechanically-shifted karts) championship wins to his name, as well as a New Zealand KZ2 title in 2009.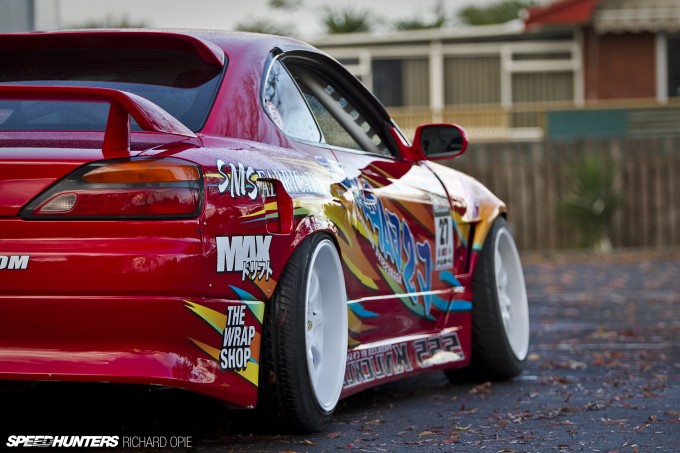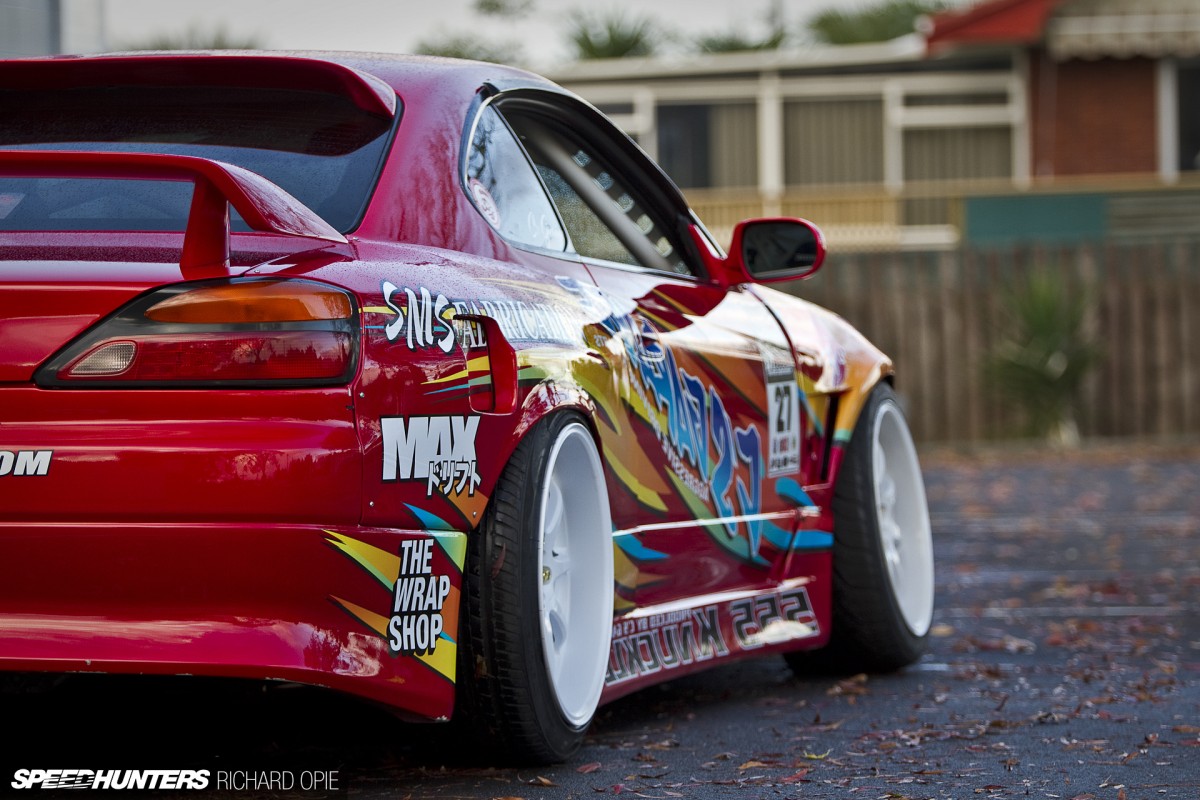 Five years after sowing his motorsport seeds, Graeme's progression to cars was successfully made in the one-make Suzuki Swift Sport series with a podium finish for the 2009/2010 championship season. And a couple of years later he swept top honours in the rotary class of the SS2000 series, campaigning a barking SA22C RX-7.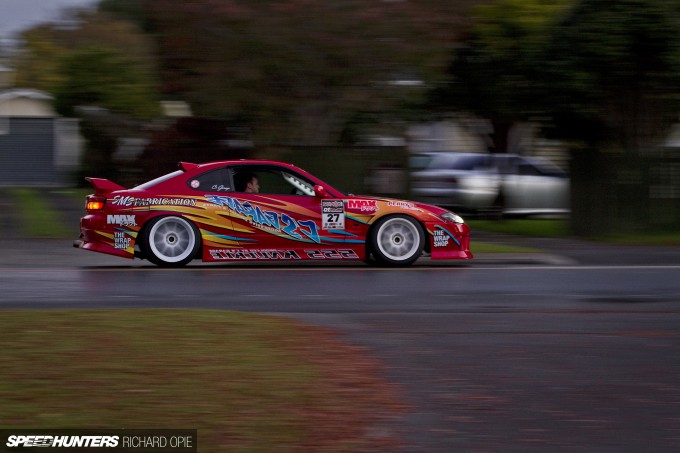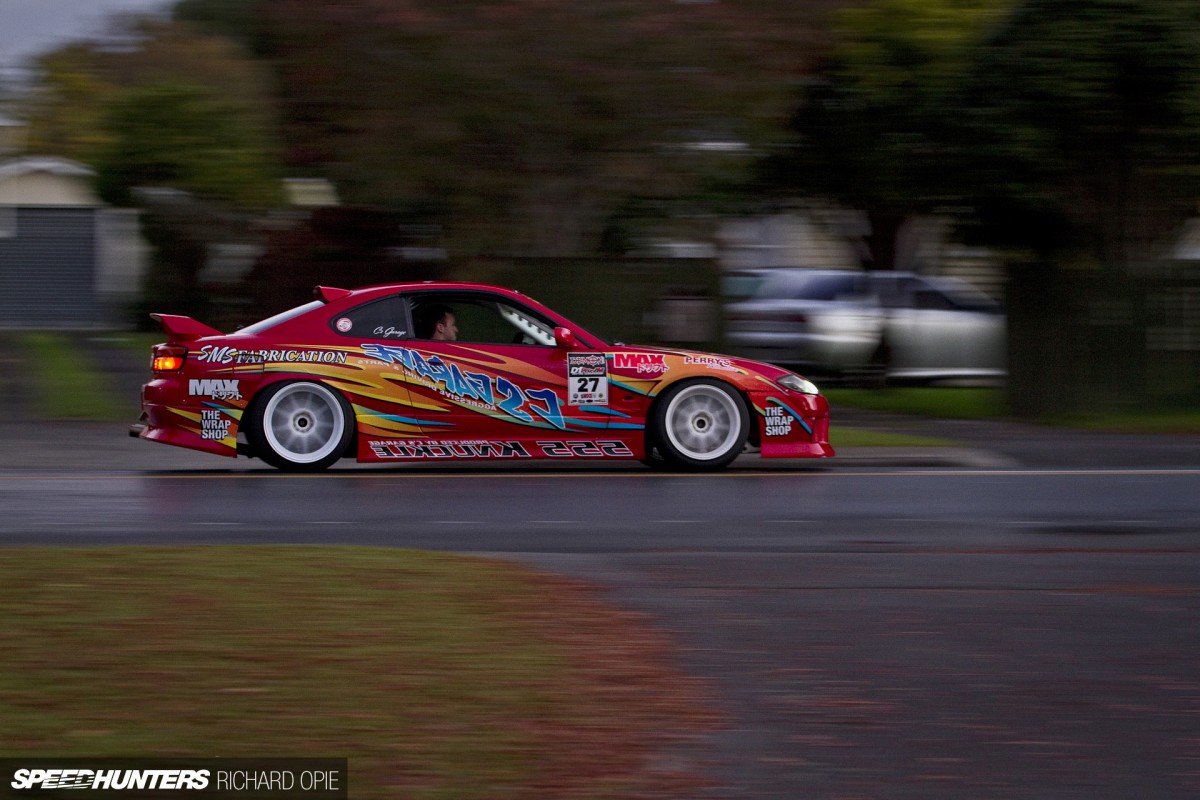 During late 2014 however, a call up from Trass Family Motorsport afforded Graeme an opportunity to experience truly world-class motorsport. First it was drive of the team's then brand new Ferrari 458GT3 at the picturesque Highlands 101 in Queenstown. Next, Australia's Bathurst 12 Hour – a proper endurance race held at the daunting 6.2km-long Mount Panorama circuit, and earnestly described by Graeme as "initially one of the scariest experiences I've ever had in a race car."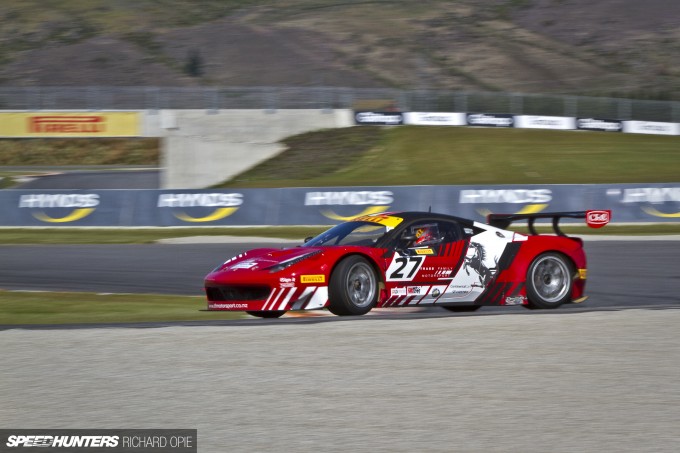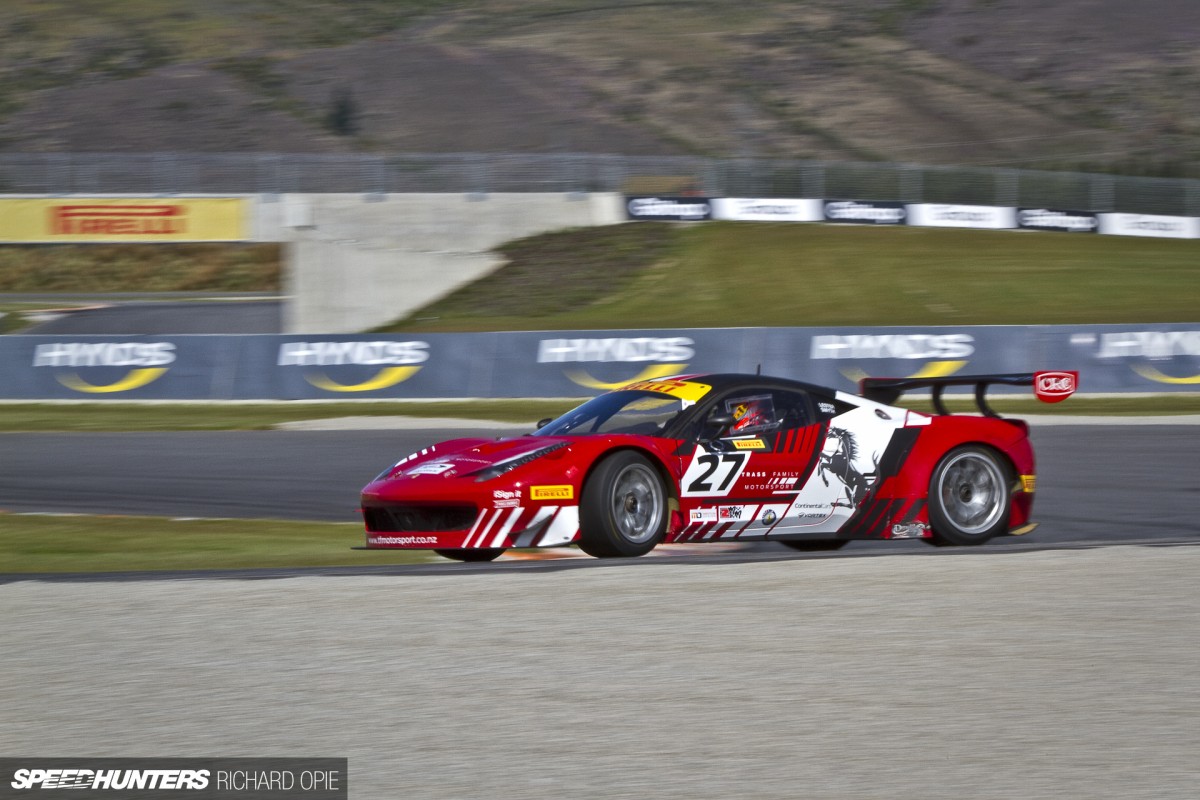 Taking to the 458 like a fish out of water, Graeme was immediately on the pace. As the shot above from the Highlands 101 last year suggests, his drift technique also gets a workout when partaking in distinctively non-sideways motorsports too.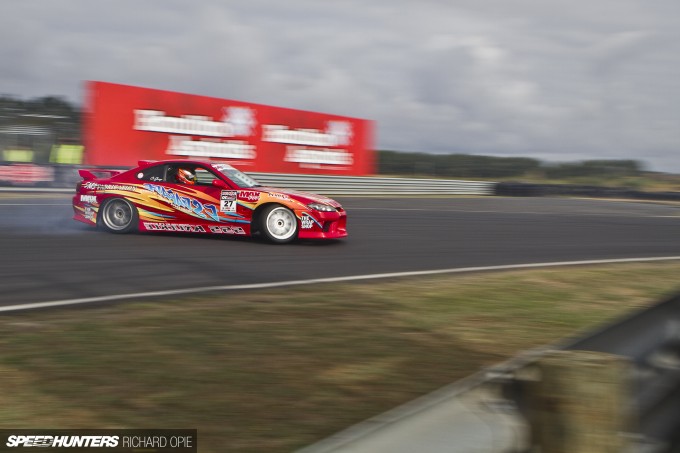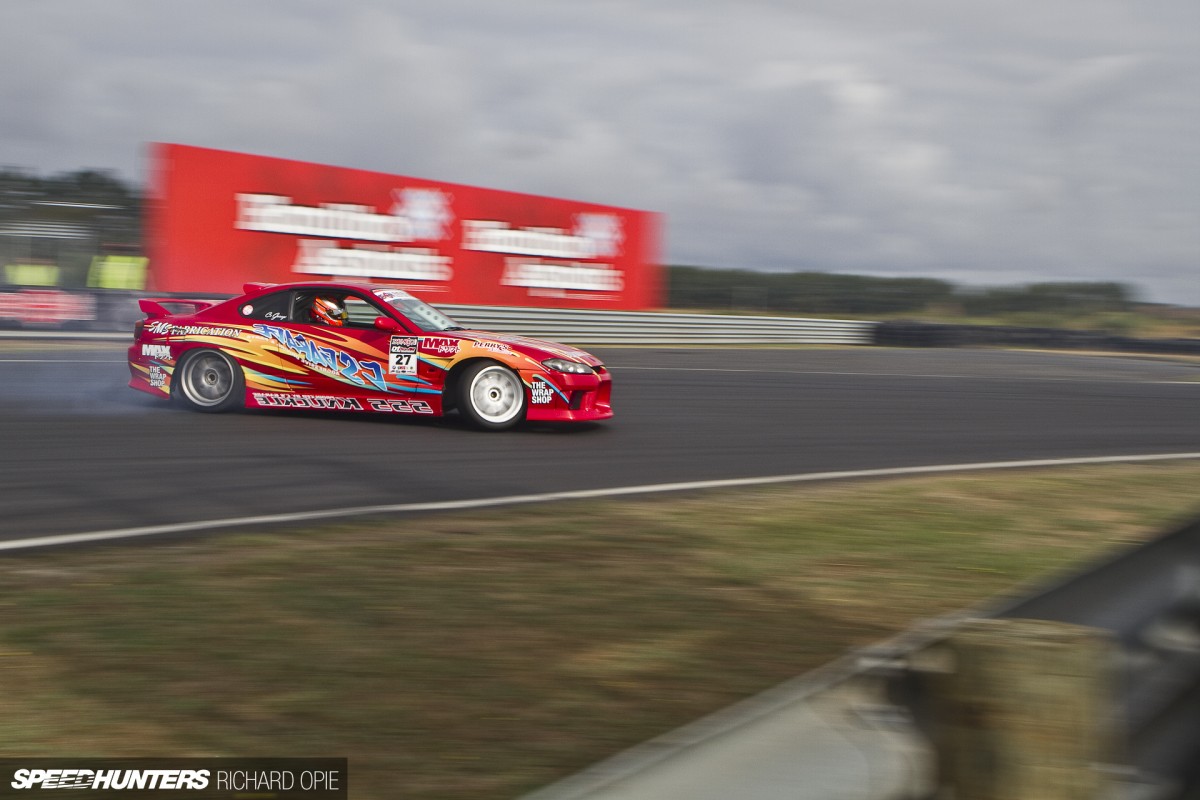 Although Graeme plans to further his so far successful circuit racing career, drifting provides the opportunity to push cars with a different mindset. Whether he's competing in a kart or a GT3 car his focus is on winning, pure and simple. But the camaraderie and family culture that goes hand-in-hand with drifting offers a different experience.
S Is For Street Style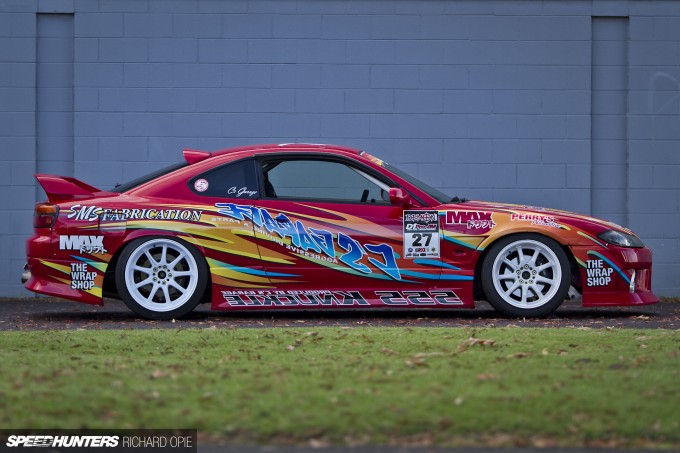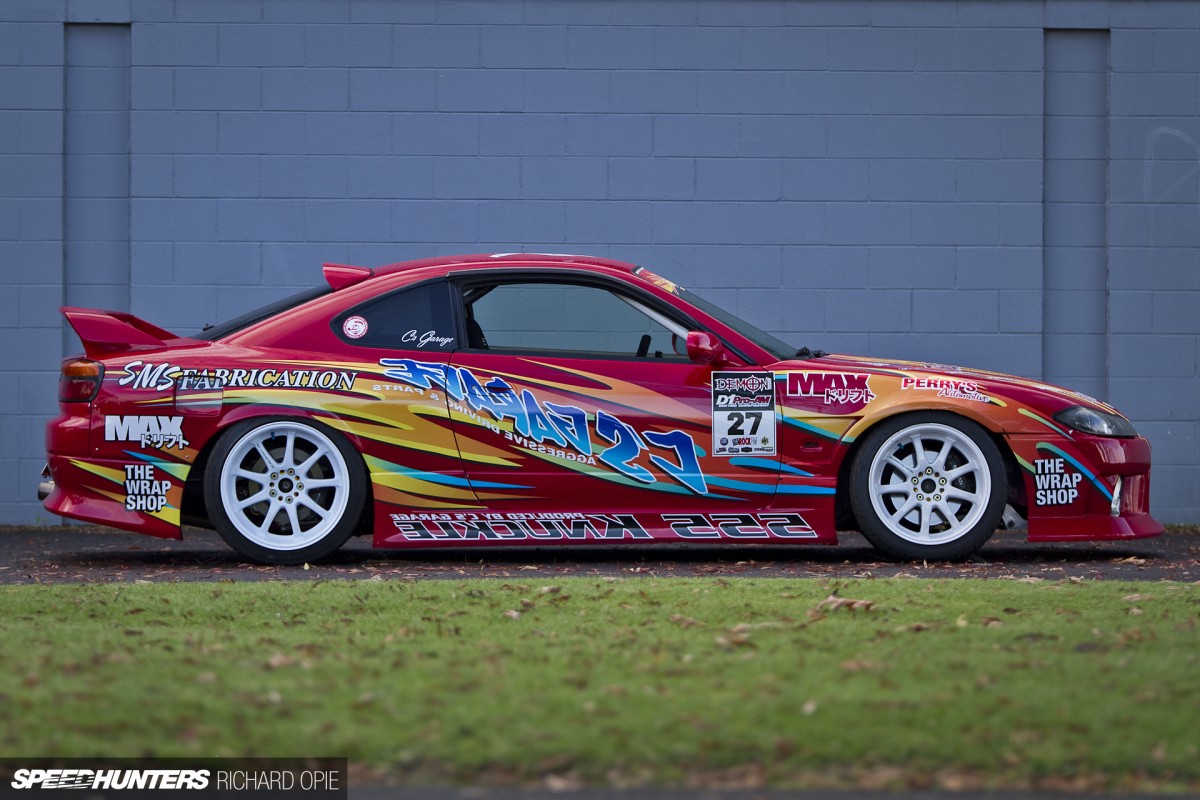 Style is an integral component of drifting, and it's clear that traditional influences from the spiritual homeland of the sport, Japan, have played a huge part in shaping the exterior of Graeme's Silvia.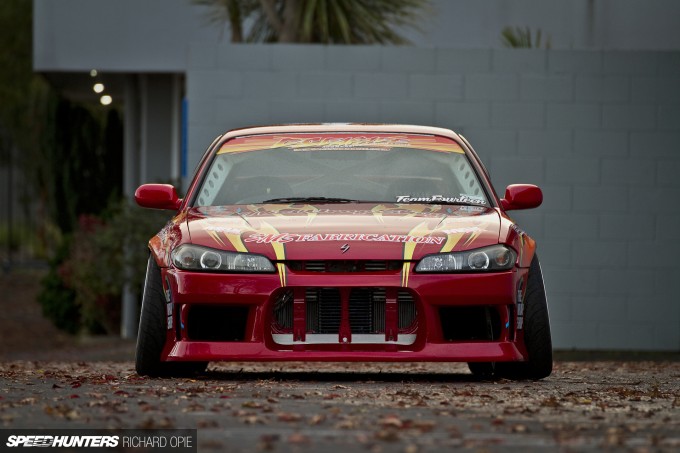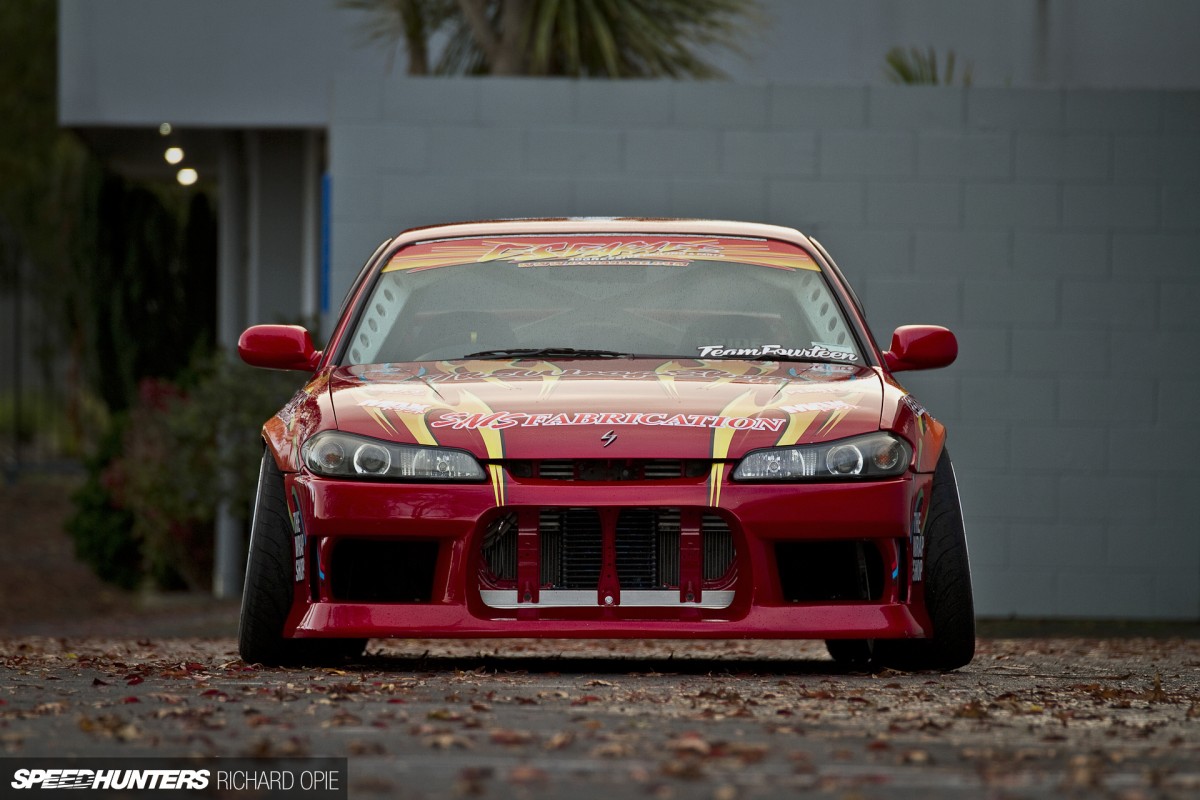 To ensure an authentic aesthetic, it makes sense to create it using authentic parts, right? Bestowing the correct look to the already sharp-looking S15 base, low-down M Sports side skirts collaborate with an aggressive M Sports front bar for an appearance reminiscent of D1GP's early days.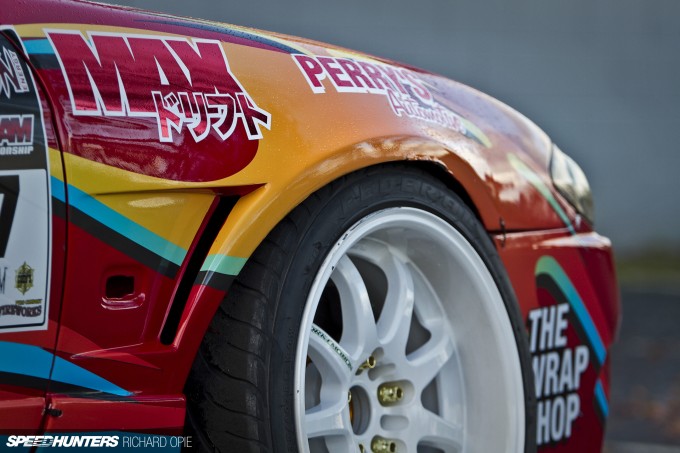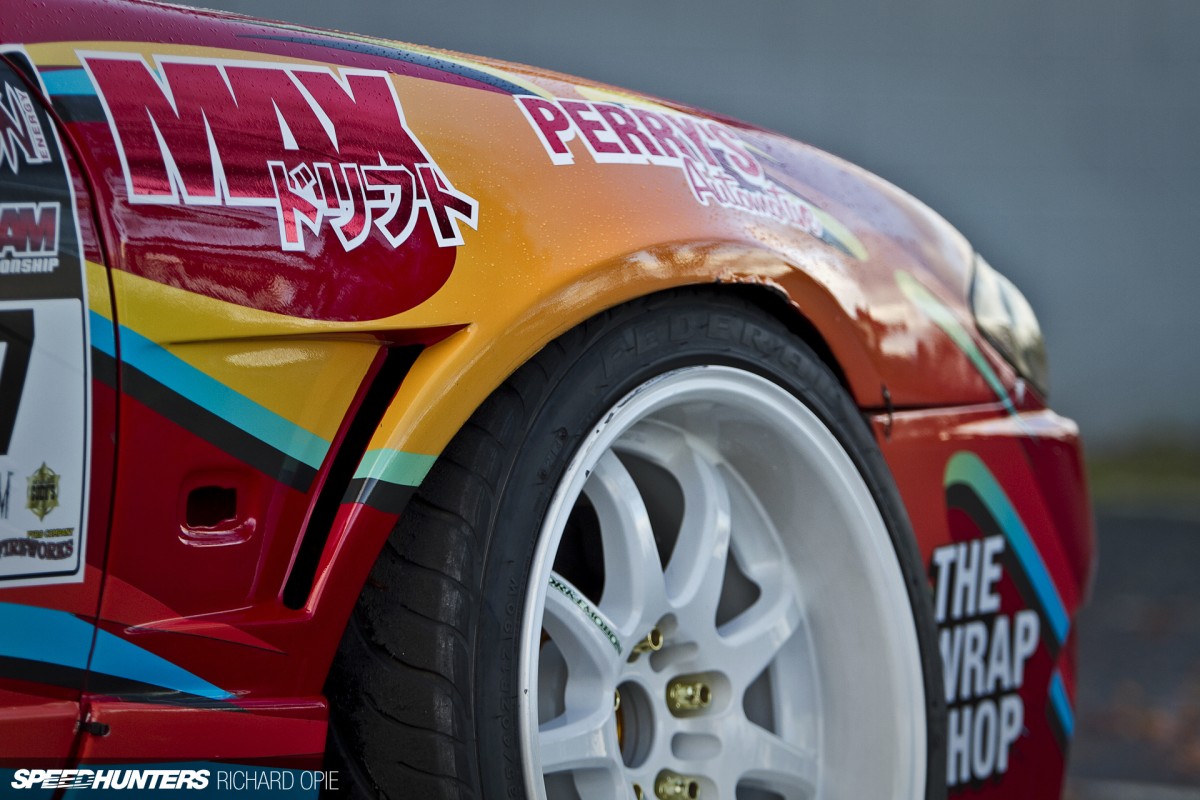 Origin Lab sourced front fibreglass guards and rear over-fenders allow 50mm more width on each side of the factory sheet metal, creating valuable real estate for a larger wheel and tyre combo. A feature I just can't seem to get sick of however, is the D-Max roof wing. I just love how such a subtle touch seems to balance the styling of any car they're attached to.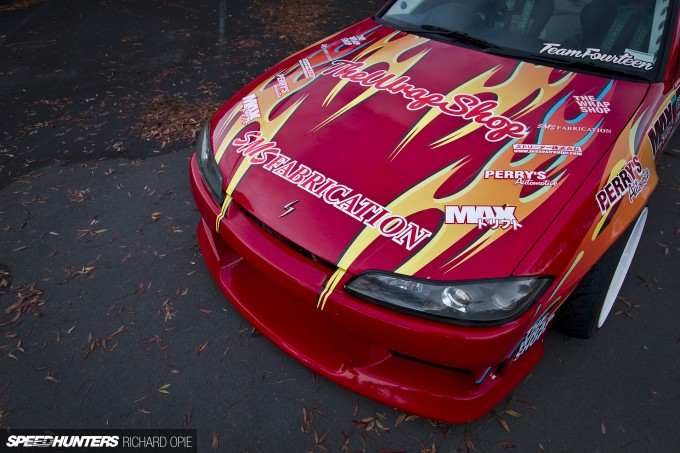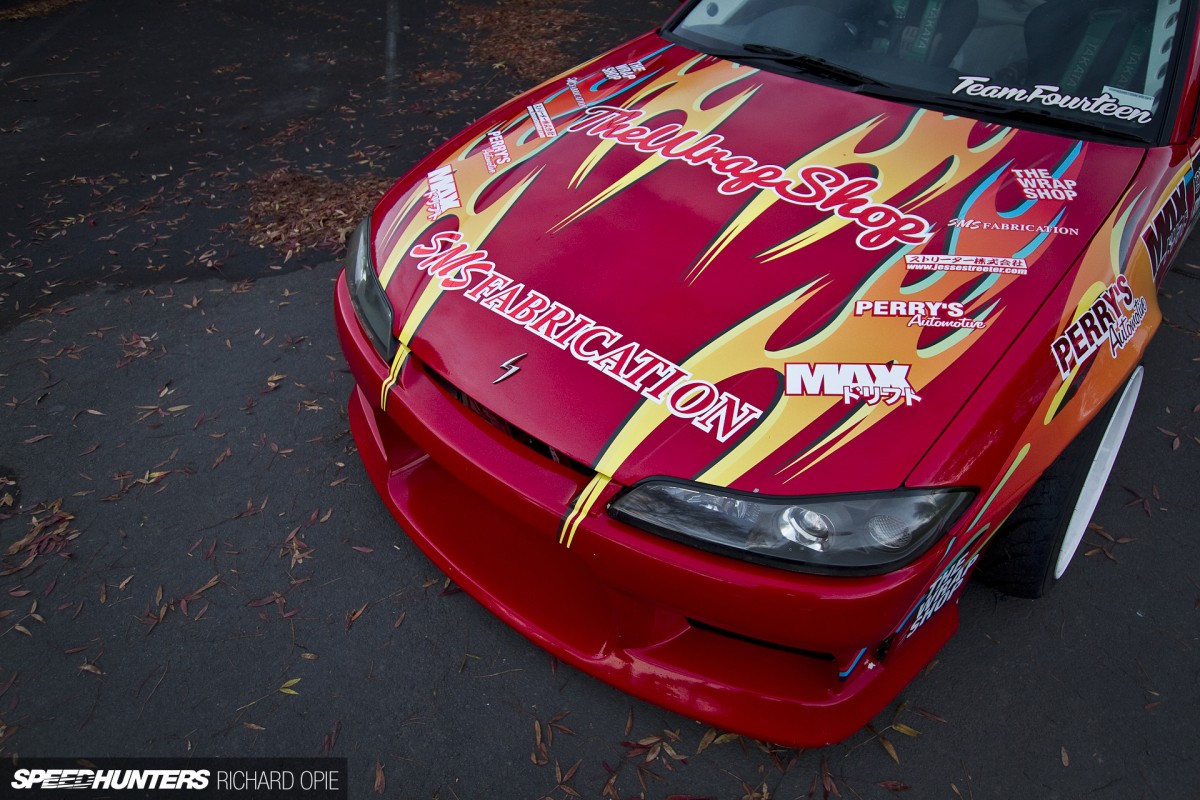 With the time and effort put into sculpting the perfect body, it'd be a shame not to dress it in a striking hue of figure-hugging paint. Enter the boys from C's Garage – a duo who know a thing or two about drift machine style. They're also a couple of guys who Graeme counts privileged to consider his friends.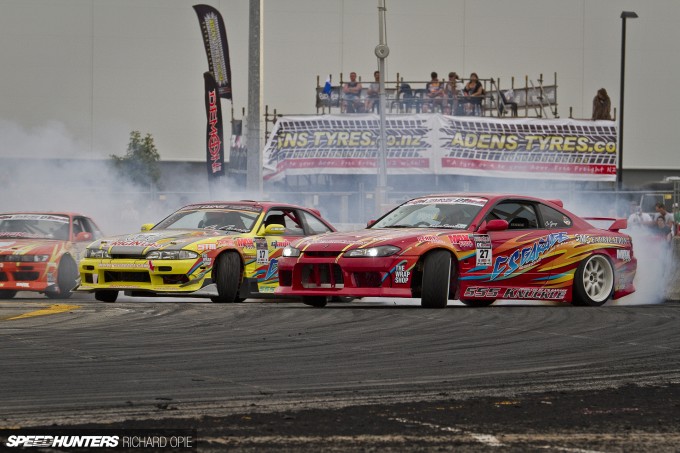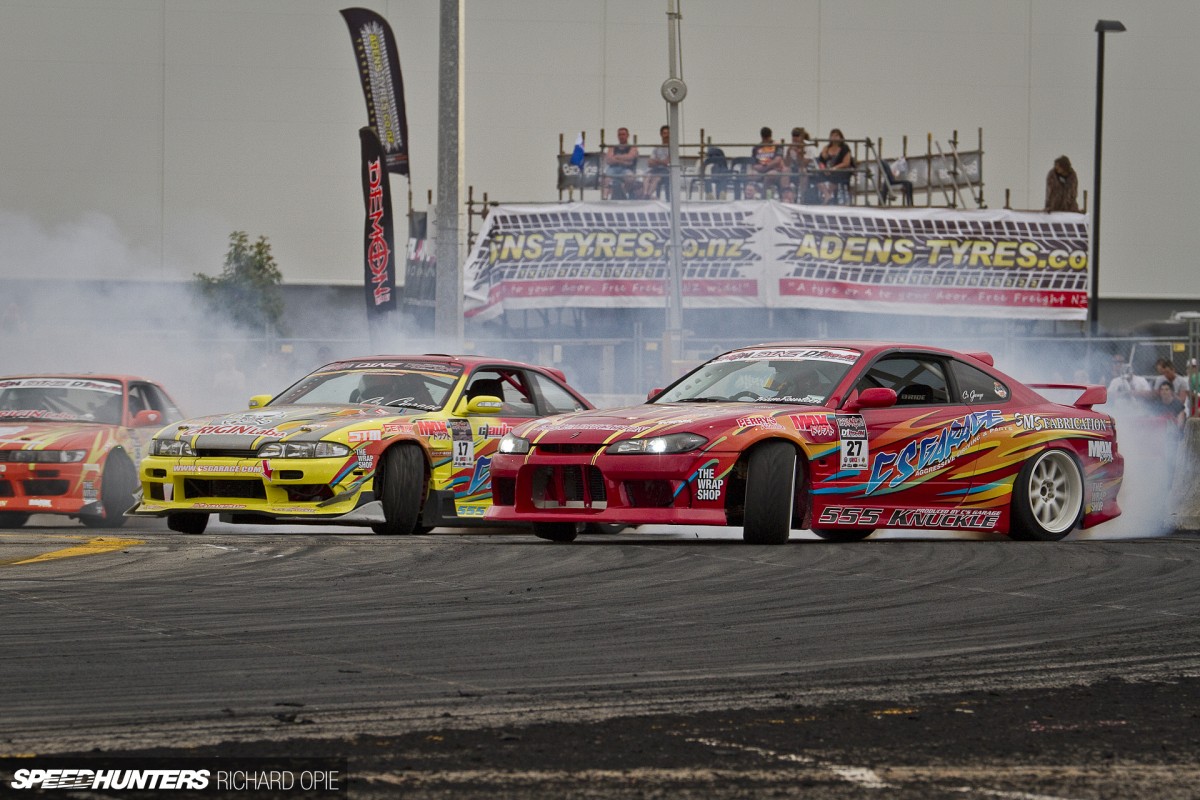 Coating the panels is a vibrant shade of red, enhanced with a subtle flake to really kick it off beneath sunlight and finished up with distinctive team vinyl graphics.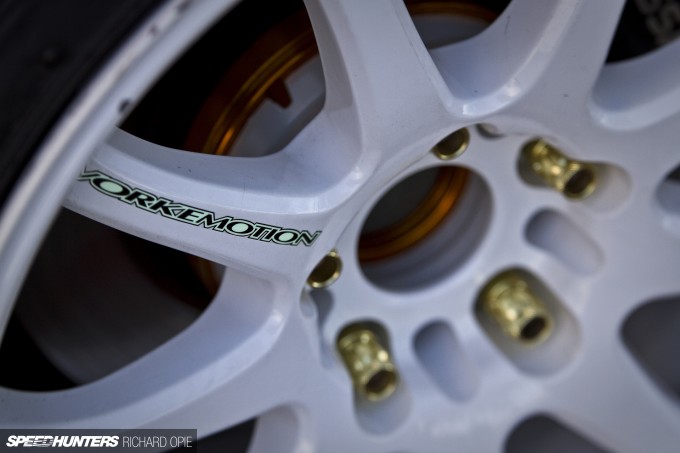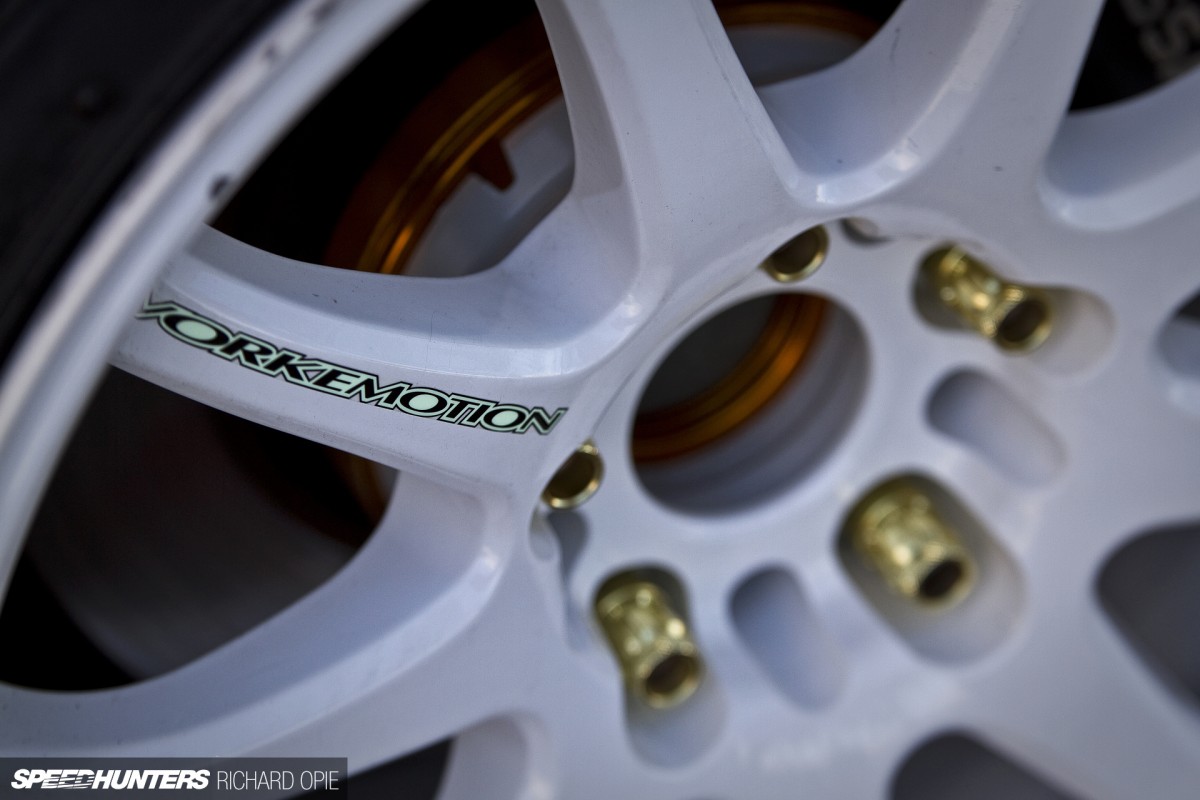 As the cream accompanying the strawberry that is the body work, fitment of stark white rolling stock proves the classic white on red combo is unmistakably timeless. Graeme chose Work Emotion XD9s in a staggered 17×9.5-inch front, 18×10-inch rear sizing – both ends featuring a +17 offset to ensure a snug fit within the now cavernous arches.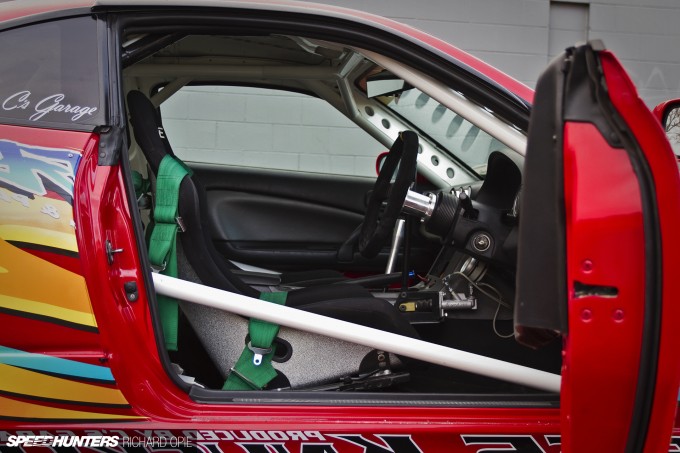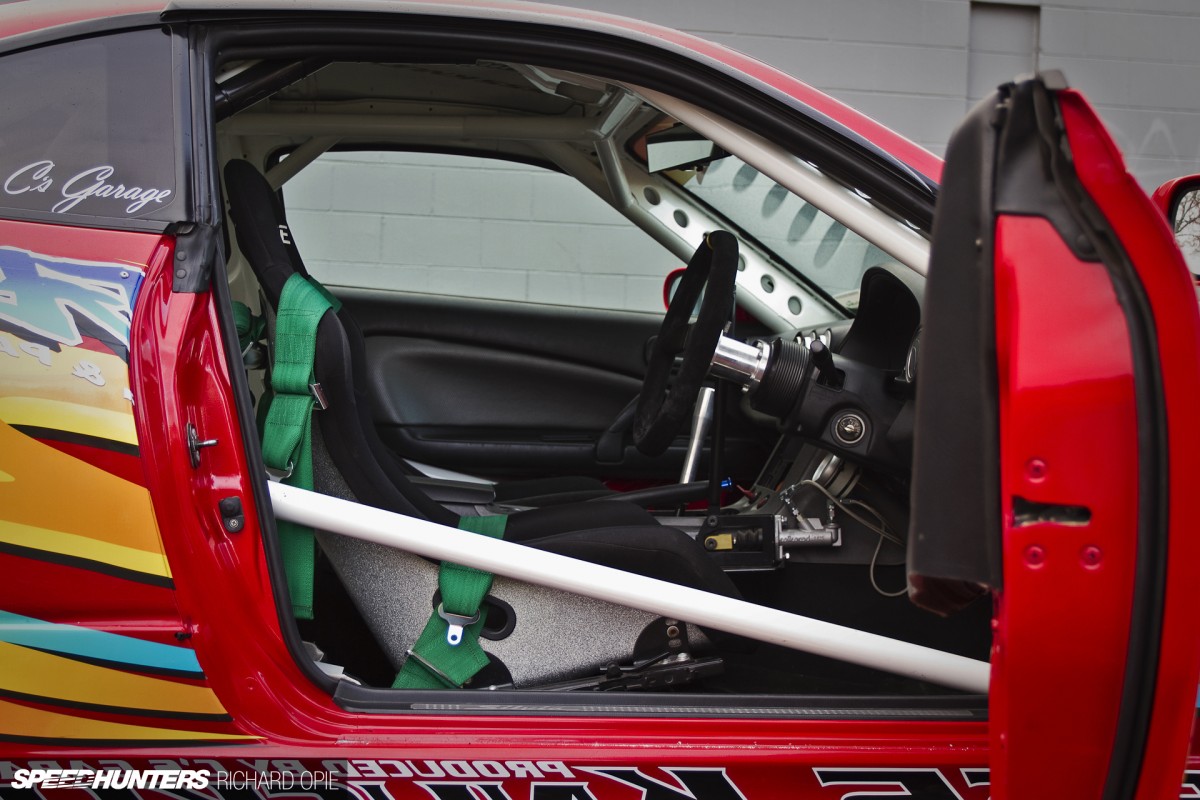 Echoing the exterior, opening the door to enter the S15's workspace showcases another of Graeme's talents: fabrication. On the tools since the age of 16, the fruits of his labour include the Silvia's comprehensive 6-point rollcage. Neatly tied into the shell with dimple-died gussets, safety as well as rigidity is taken care of.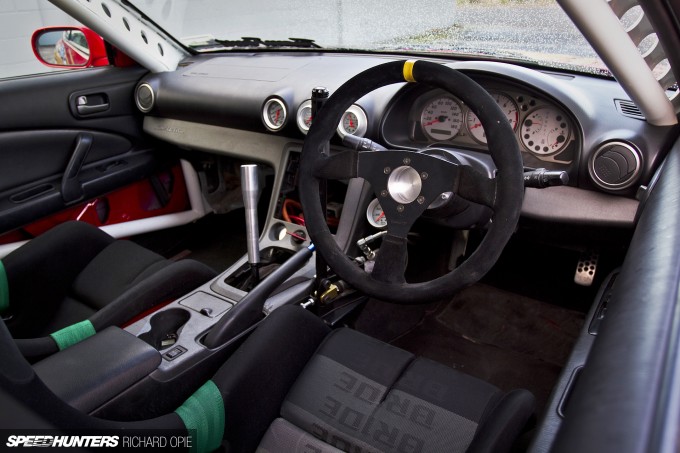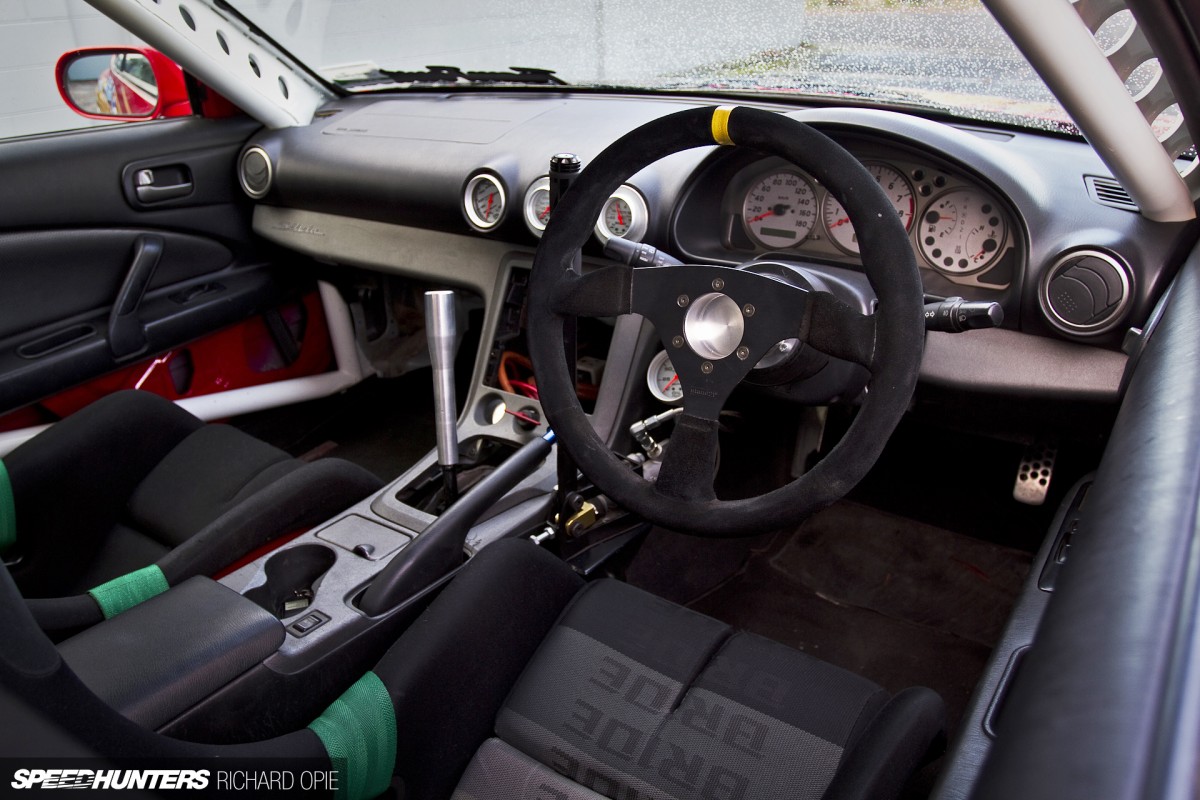 Cage aside, almost all of the factory interior forward of the B-pillars remains, resulting in a cockpit that has a distinctively Japanese spirit about it. The S15 feels as if it could conceivably be a street car, co-functioning with the equally-restrained yet wild exterior to capture that perfect essence.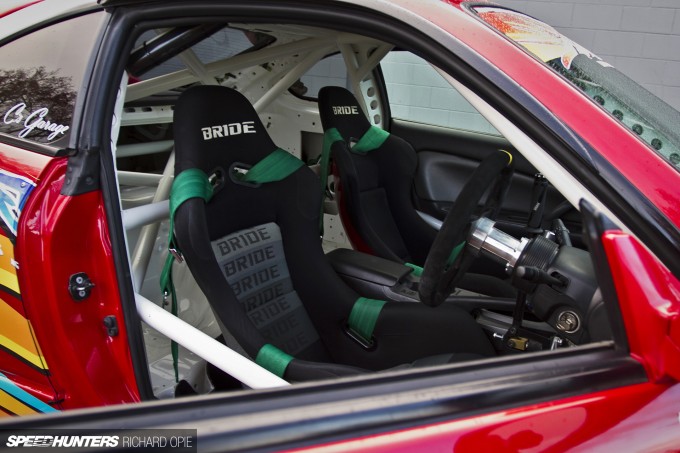 Aside from the mandatory Bride seating, the cabin is again littered with quality components. A trio of Auto Meter gauges tidily substitute the factory dash vents ensuring the engine's key vitals are known at any given time, and a Parts Shop Max hydraulic handbrake enables angle corrections on the fly. The French-made Stand 21 steering wheel hints at Graeme's circuit racing roots.
The Oily Bits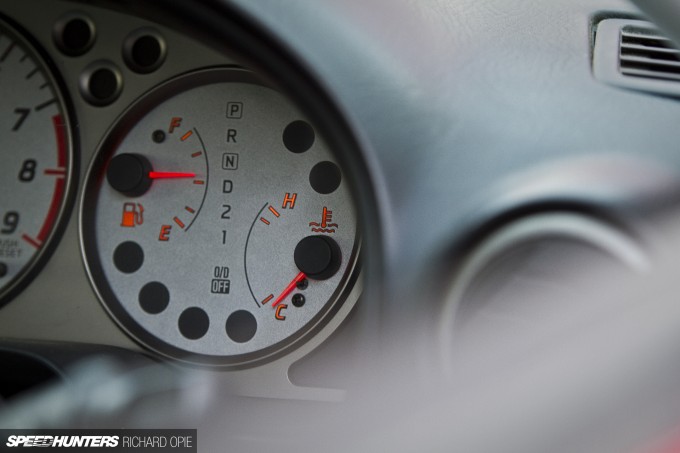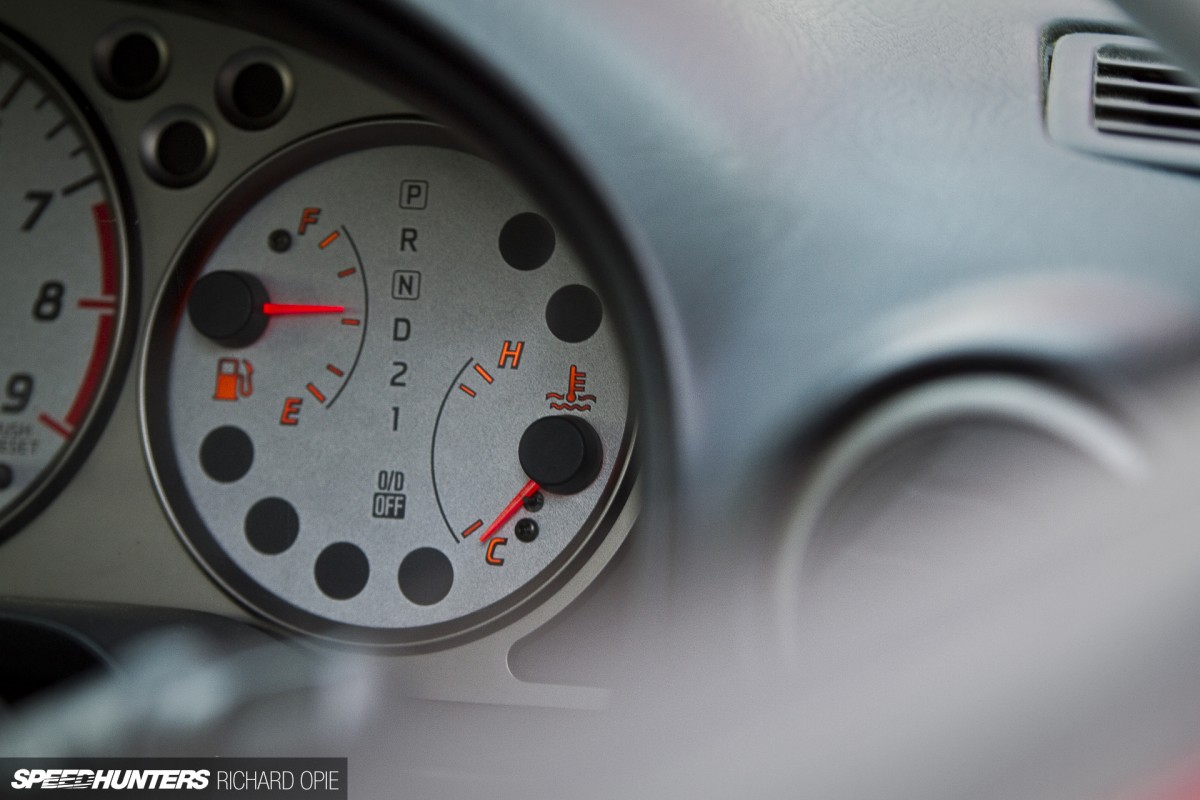 Outwardly it would be pretty reasonable to assume the Silvia began life as a Spec-R model – the flagship of the S15 range and blessed with Nissan's venerable SR20DET. The telltale gear indicator signal hiding away in the cluster reveals the S15 rolled off the production line complete with Jatco slushbox, but Graeme admits that when the car came into his possession as a daily driver, the all-important 'T' suffix was omitted from the engine code.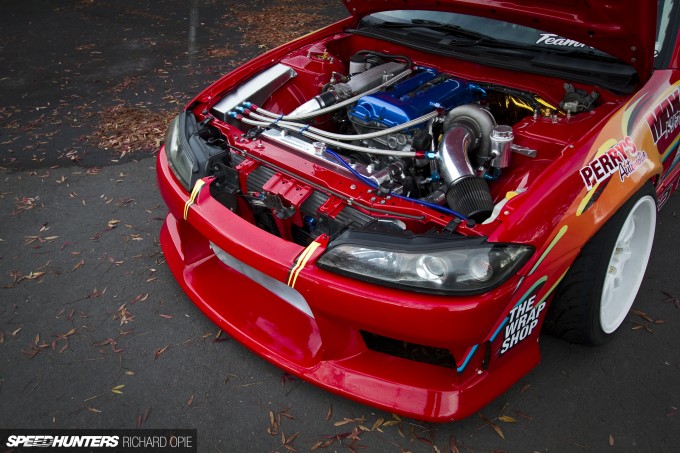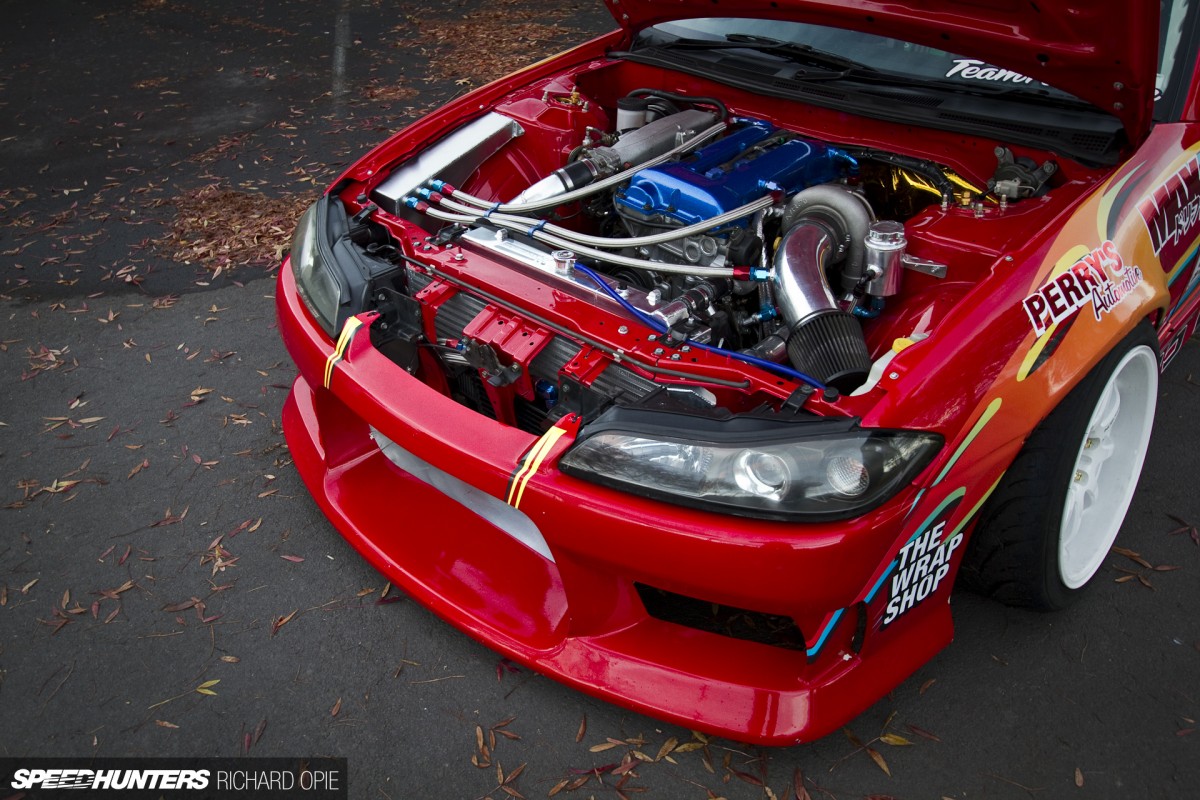 Thankfully the de-loomed engine bay houses something slightly more serious nowadays, with the same exterior scarlet tones enveloping Nissan's iconic turbo 2.0-litre. A straightforward swap in the bigger scheme of things, from a purist viewpoint it's also the 'right' engine to beat beneath the bonnet of such a creation.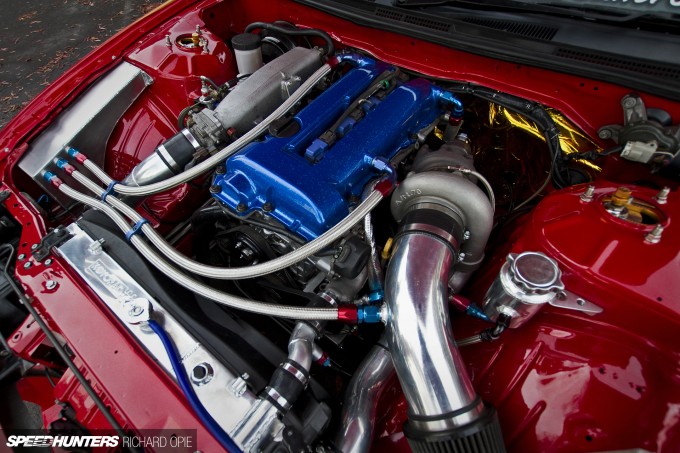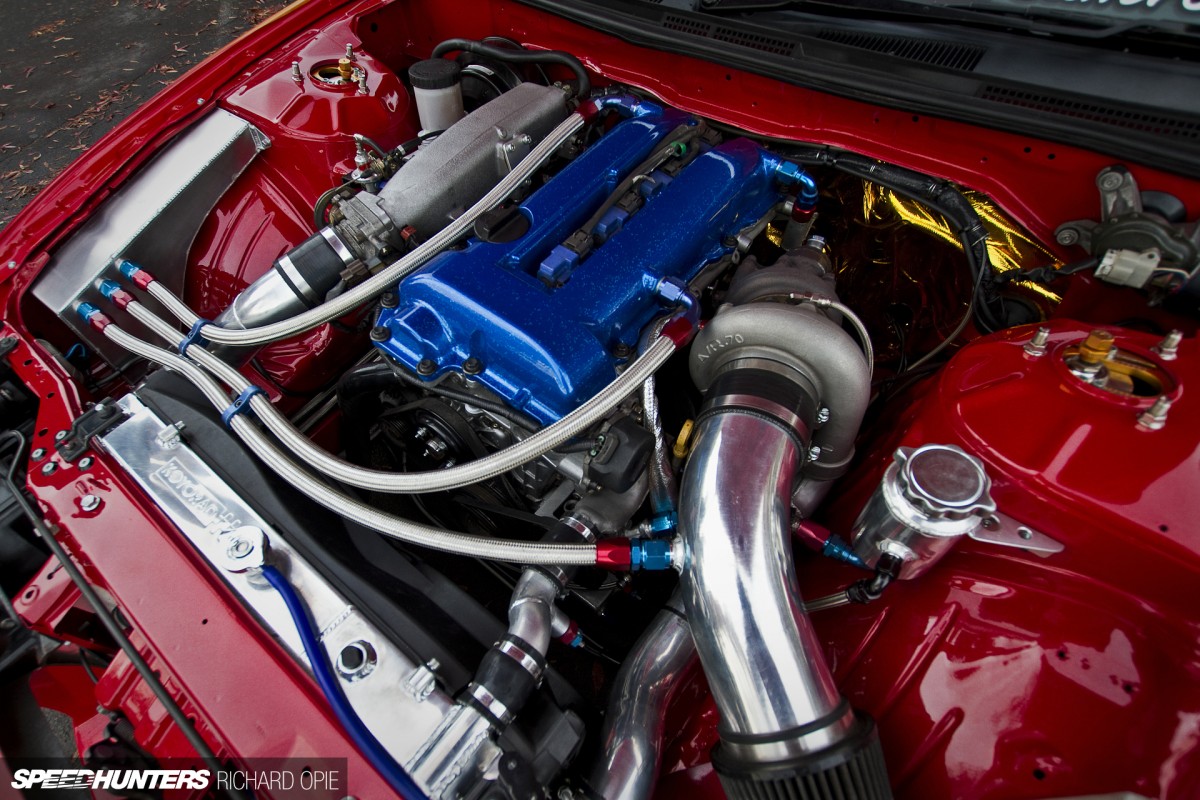 While retaining a fresh yet relatively stock bottom end arrangement, the SR bears a number of breathing upgrades – including Kelford 268in and 272ex cams with Tomei adjustable gears – in order to generate a few extra horsepower and keep the 235-section rear tyres spinning.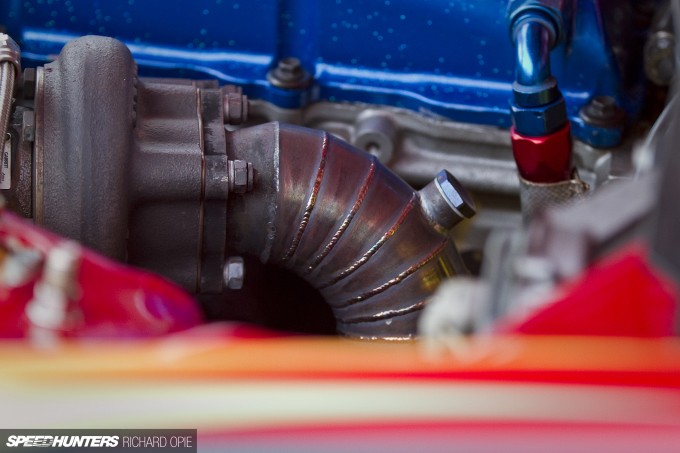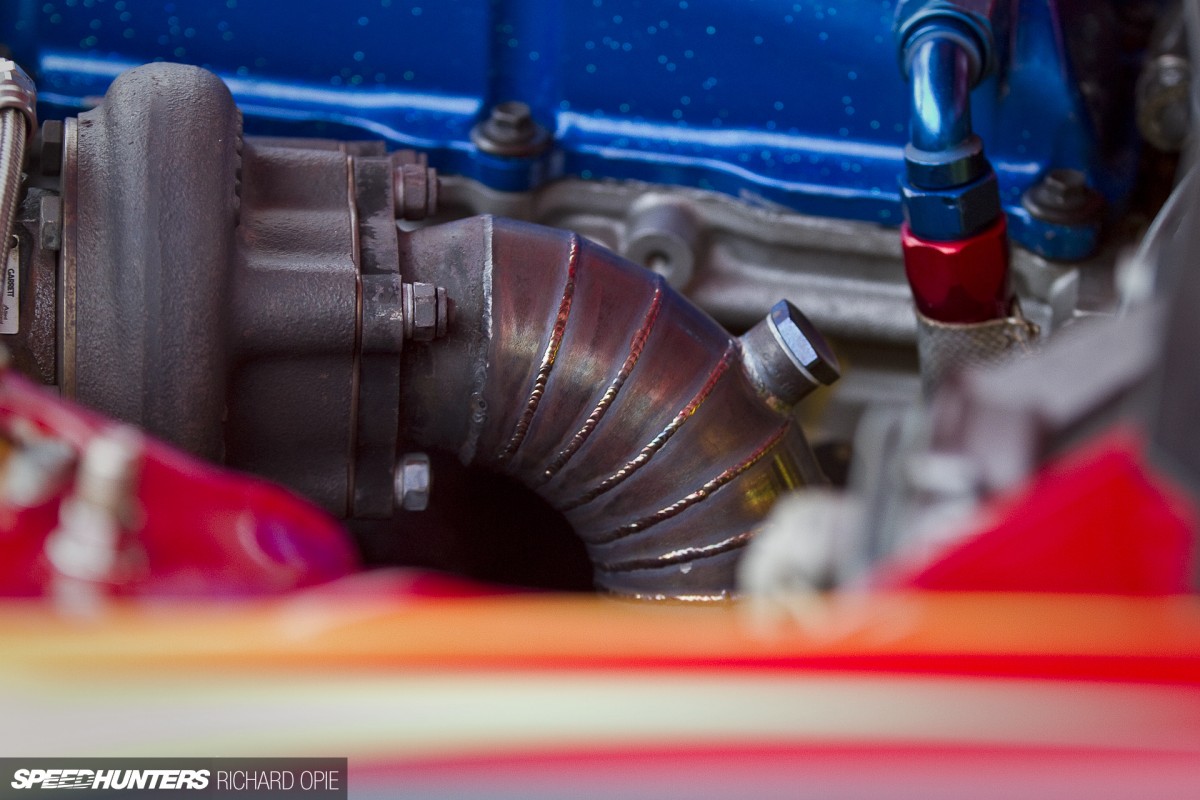 Hanging from a high-mount Sinco manifold is a Garrett GT2871R ball bearing unit – an almost default choice for the SR20, but essential in delivering a responsive 280kW (375hp) to the rear wheels. Boost is kept in check with a TiAL 38mm wastegate. Graeme's fabrication skills come to the fore again in the form of custom intercooler piping and the gorgeous lobster-back style 2.5-inch stainless downpipe flowing into a 3-inch exhaust.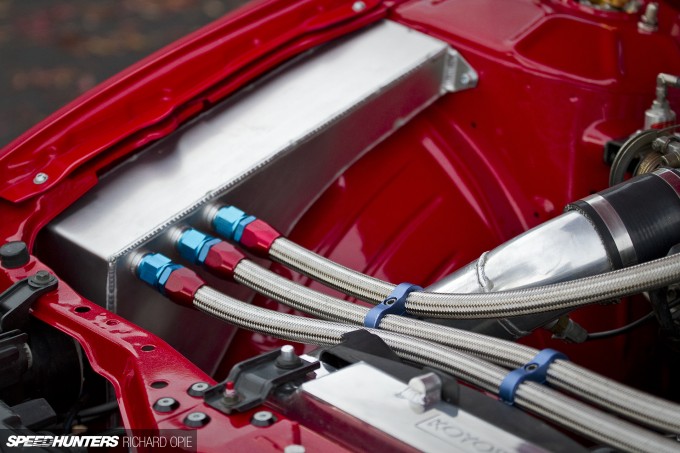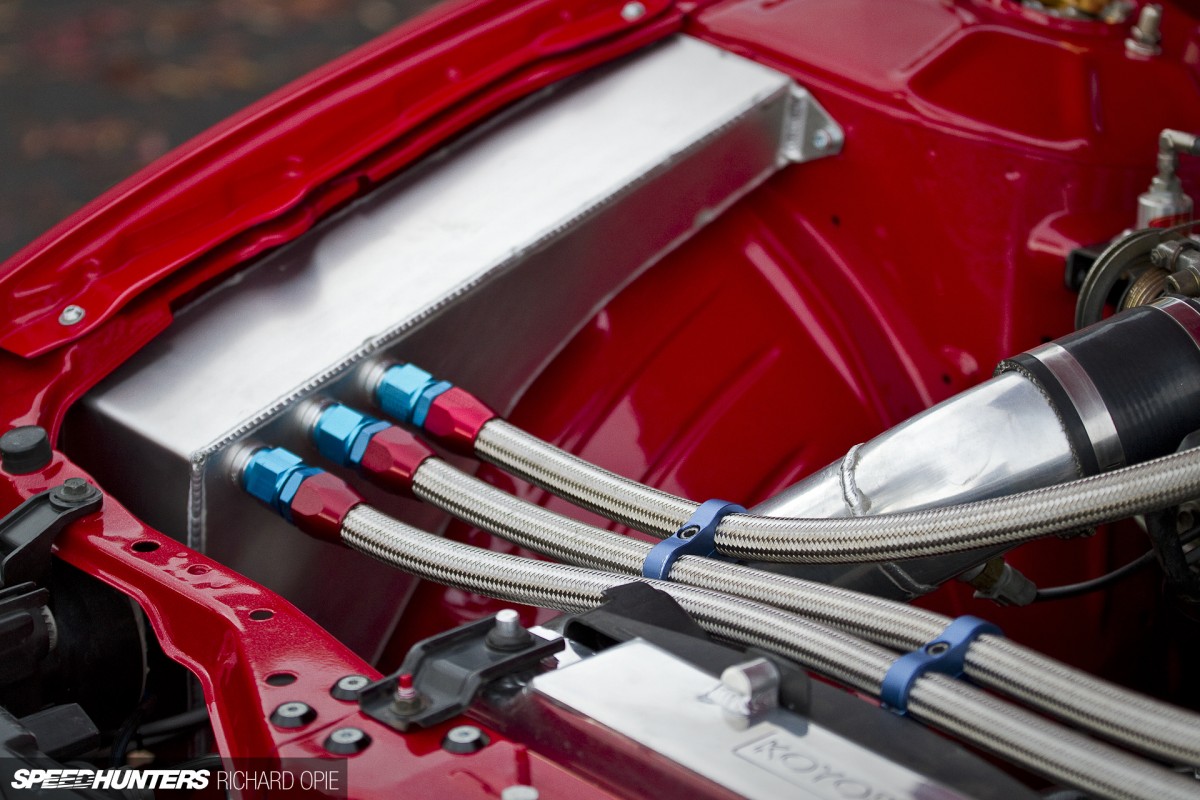 Further examples of Graeme's work combine form and function – the integrated oil catch can perched atop the left inner guard, power steering fluid reservoir, and beneath the engine a custom-fabricated aluminium sump to keep the SR well-oiled at sustained high engine speeds and lateral G-loading.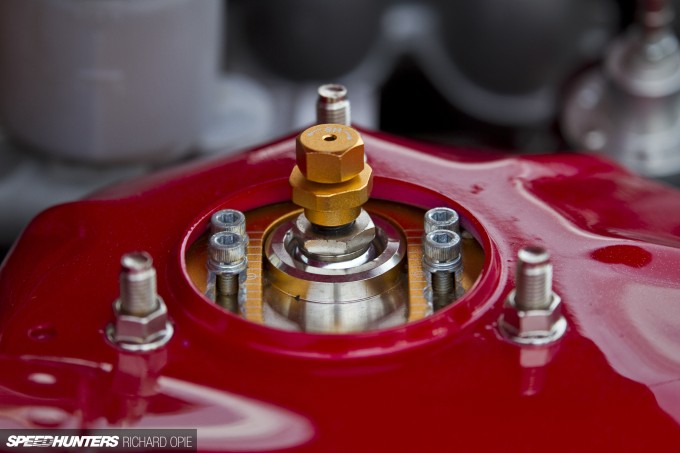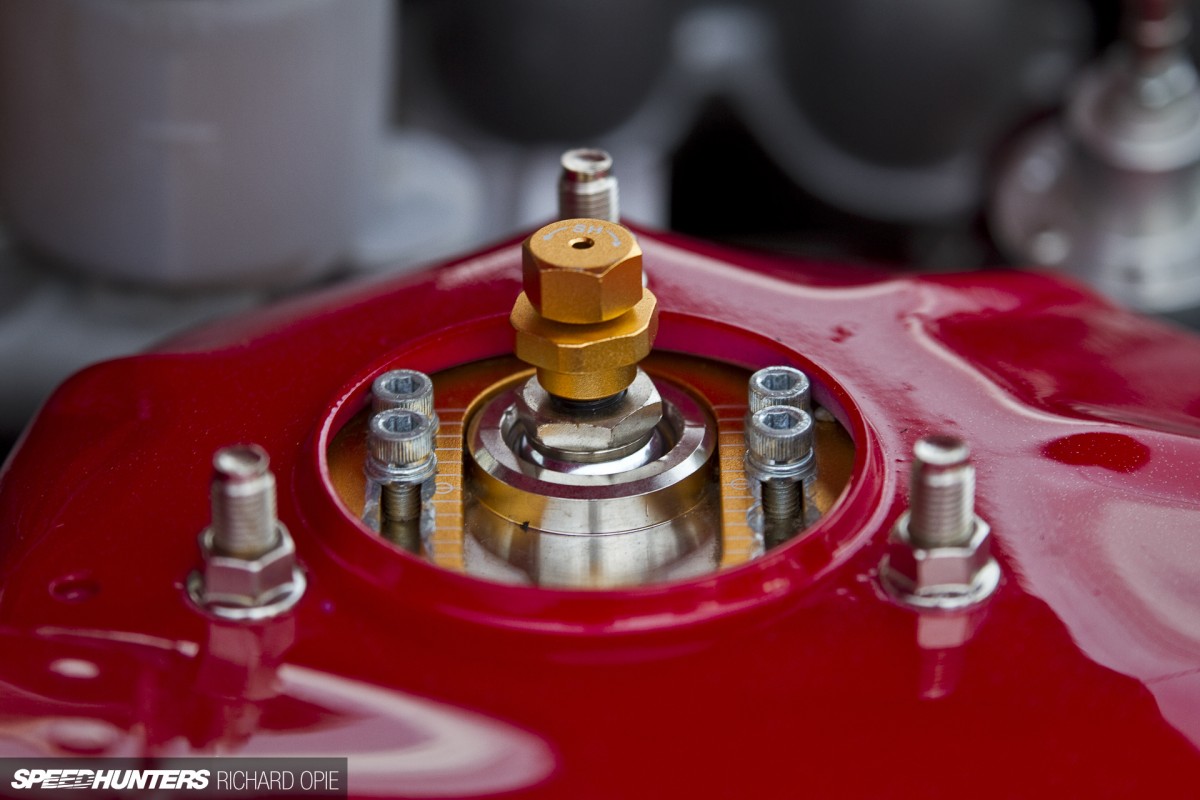 Crucial not only to a low-down appearance but also to favourable track manners is a tuneable suspension setup. Quality componentry from Parts Shop Max takes the form of coilovers, rear drop-knuckles, camber, toe, traction and rear control arms, together allowing fine tuning of suspension geometry.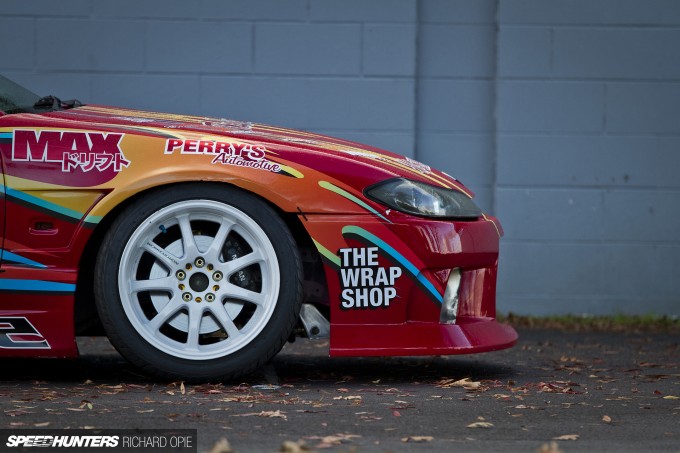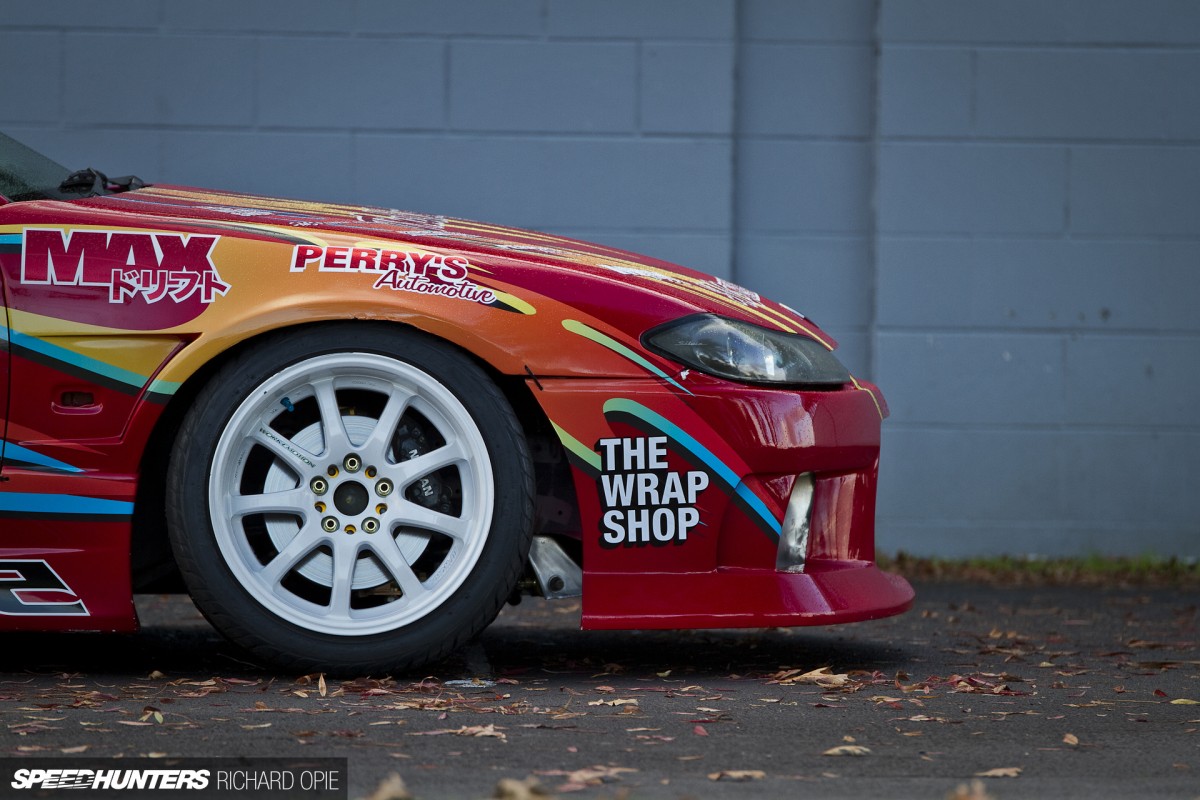 In conjunction with modified castor brackets, C's Garage 555 Knuckles permit big lock and quick direction changes meaning the S15 is as formidable on tight circuits as it is pulling off a high-speed entry on a fast track.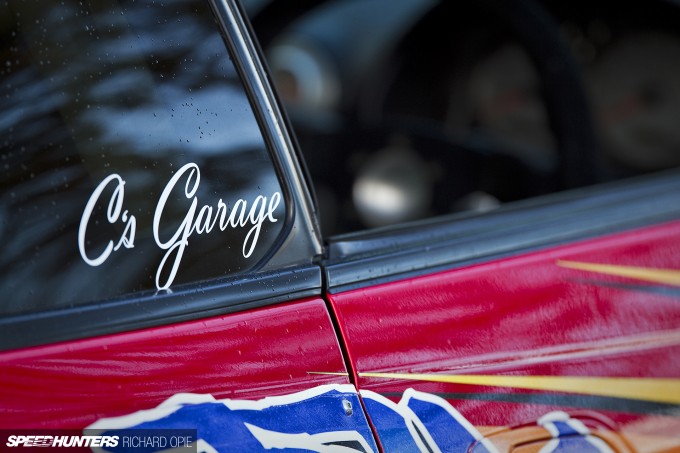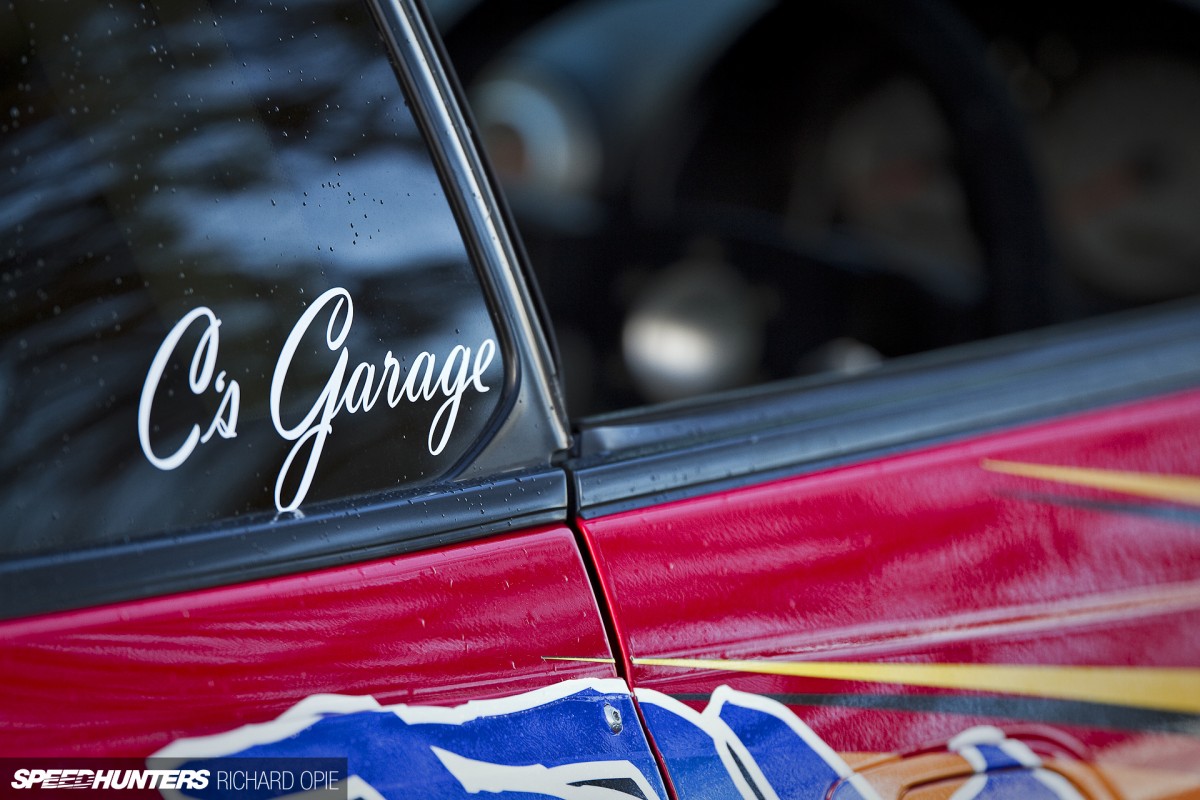 Even with drifting now firmly on the motorsport map and affiliated with the relevant New Zealand motorsport authorities, cars such as Graeme's symbolise a coming of age for drifting as a serious option. With professional race car levels of detail and particular attention to cleanliness, even the most hardened drift-detractor could well be swayed into admitting that these guys are serious.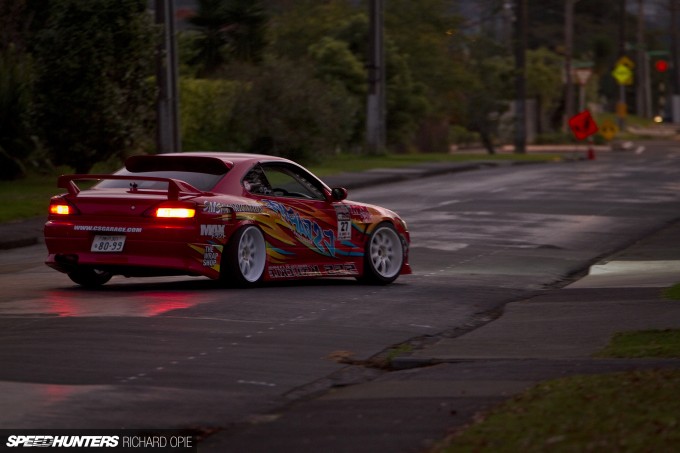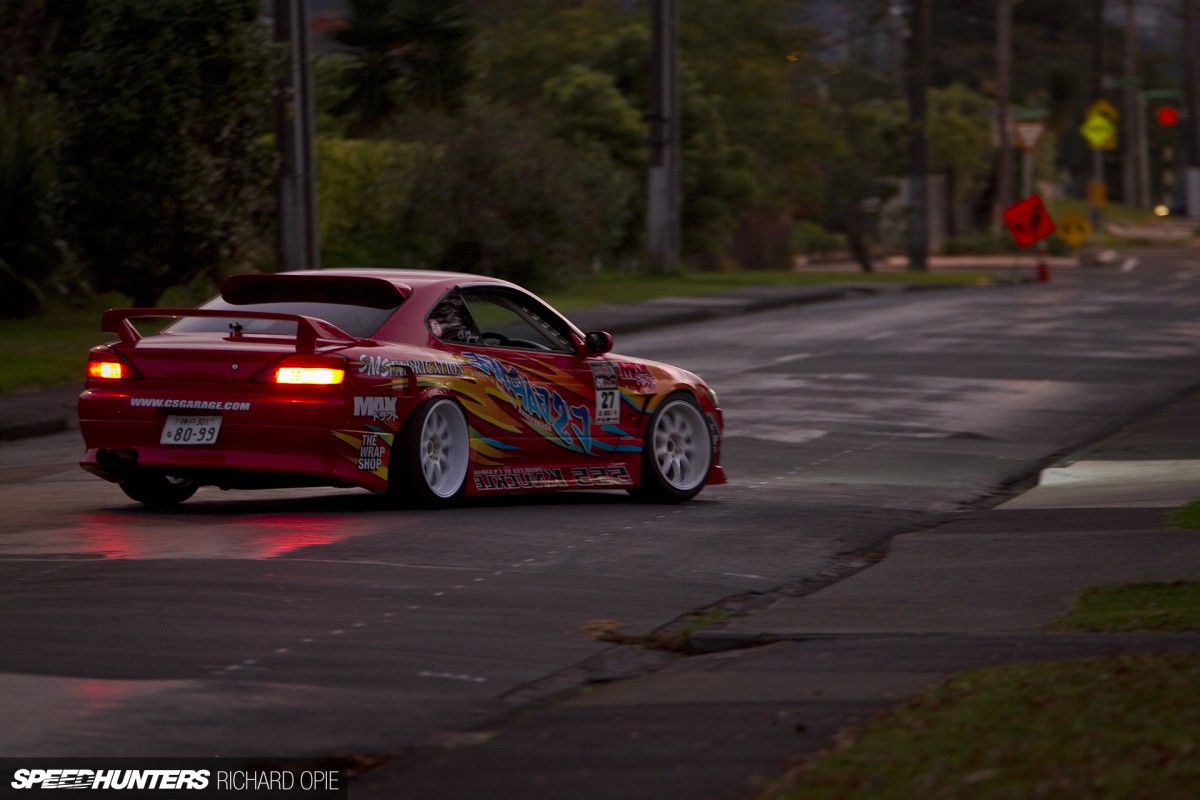 And as long as people keep an open mind and persevere with creating quality, functional builds for drift or grip purposes, the future looks bright. As for Graeme, in between dealing to German supercars in a fiery Italian stallion on the circuits of New Zealand and Australia, you'll no doubt find him hazing the treads of his impeccably-built S15 during a spare weekend, just hanging out and having a laugh with a bunch of mates.
Richard Opie
richy@speedhunters.com
Instagram: snoozinrichy
Cutting Room Floor