The Lure Of The Wankel
I often wonder what possessed Felix Wankel to one day sit down at his desk and think, 'Right, today I'm going to design a piston-less engine." Never do I have this thought and not end up concluding that he must have been nothing short of a genius seeing how simple the concept of what he designed is. But in its most recognisable form – the Mazda rotary – the Wankel engine hasn't fared well in recent years as emission standards and fuel efficiency have become paramount in modern-day engine technology. So as we all sit here and wonder if or when the Wankel will make another appearance in the future, we might as well celebrate it. And there's no better time than now…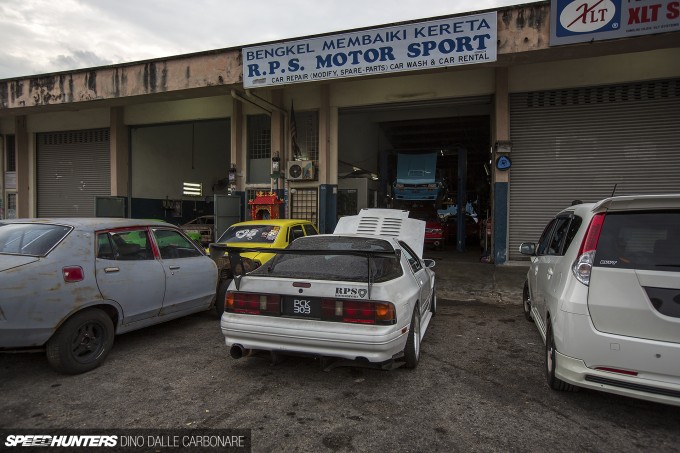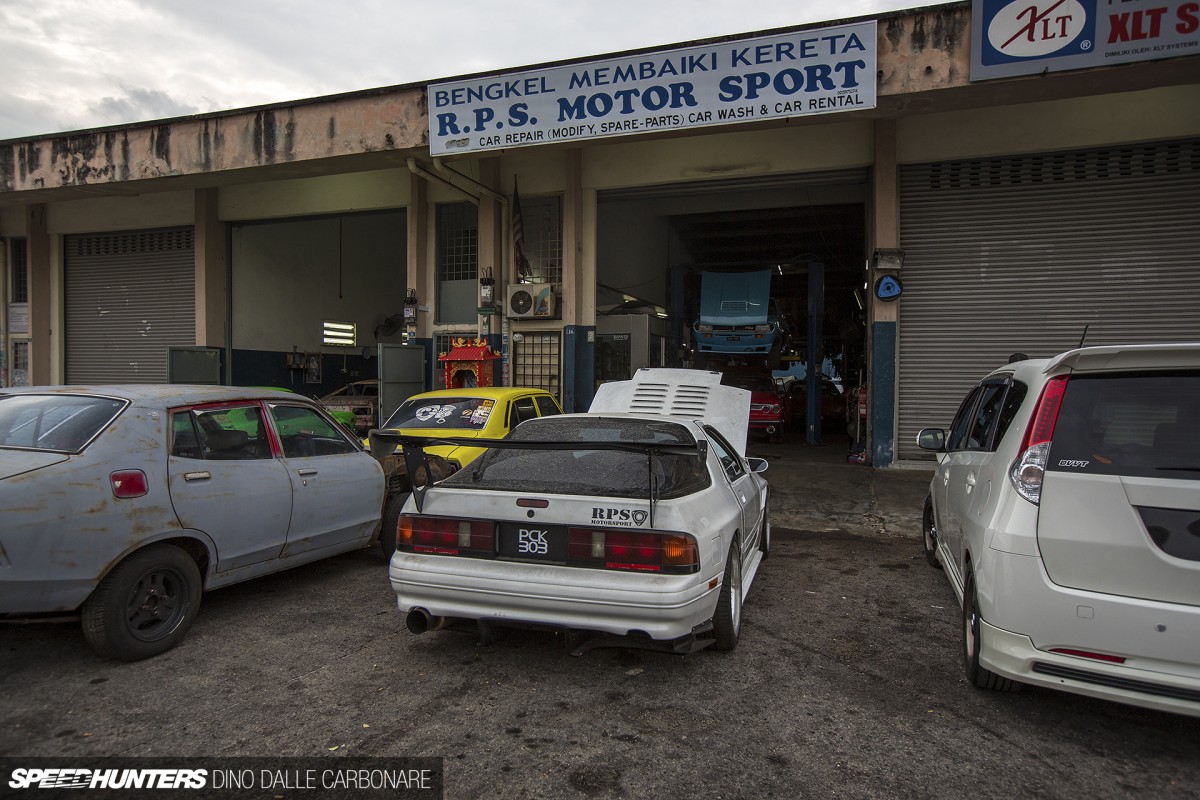 In Japan, the seventh day of the seventh month of the year has always marked the celebration of all things related to the RX-7 and rotaries in general. I kicked things of yesterday with a look at Car Shop Glow's time attack FD3S, and you can expect some more rotary-centric coverage from me throughout this week. Right now though, I want share with you a tour of a very special shop that Sean from Top Gear Malaysia brought me to on my recent trip to Kuala Lumpur. RPS Motor Sports turned out to be a true revelation and one of the most character-filled shops I have ever visited.
Located in a nondescript industrial estate in a very quiet area of the city, this is a busy little operation. There are two basic sides to it: the main workshop area where I found a few classics under the knife, as well as the garage next door where bodywork and fabrication is taken care of.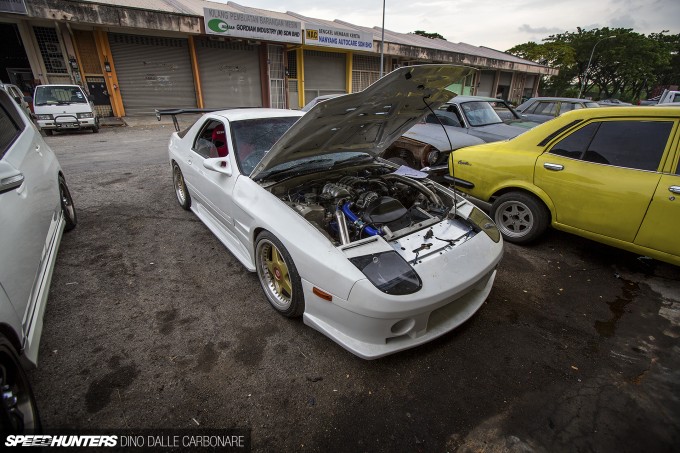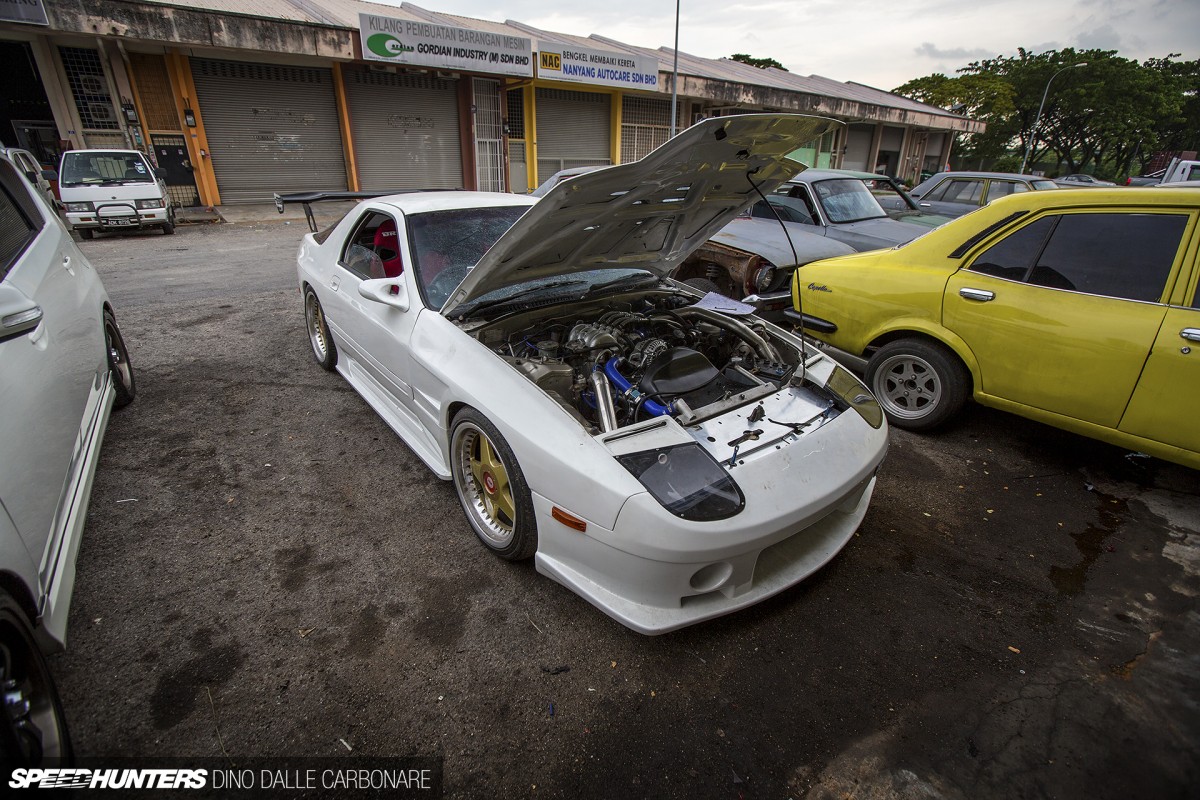 We were greeted by Prem, who along with his brother set up RPS and put it on Malaysia's tuning workshop map. Among an eclectic mix of rotary-powered machines parked out front was this very cool FC3S RX-7.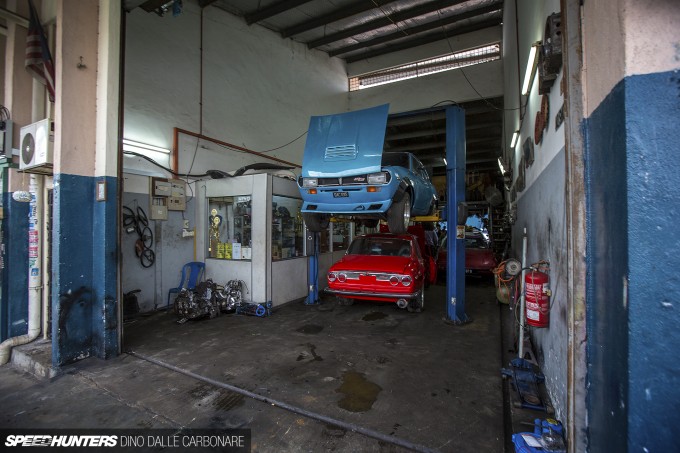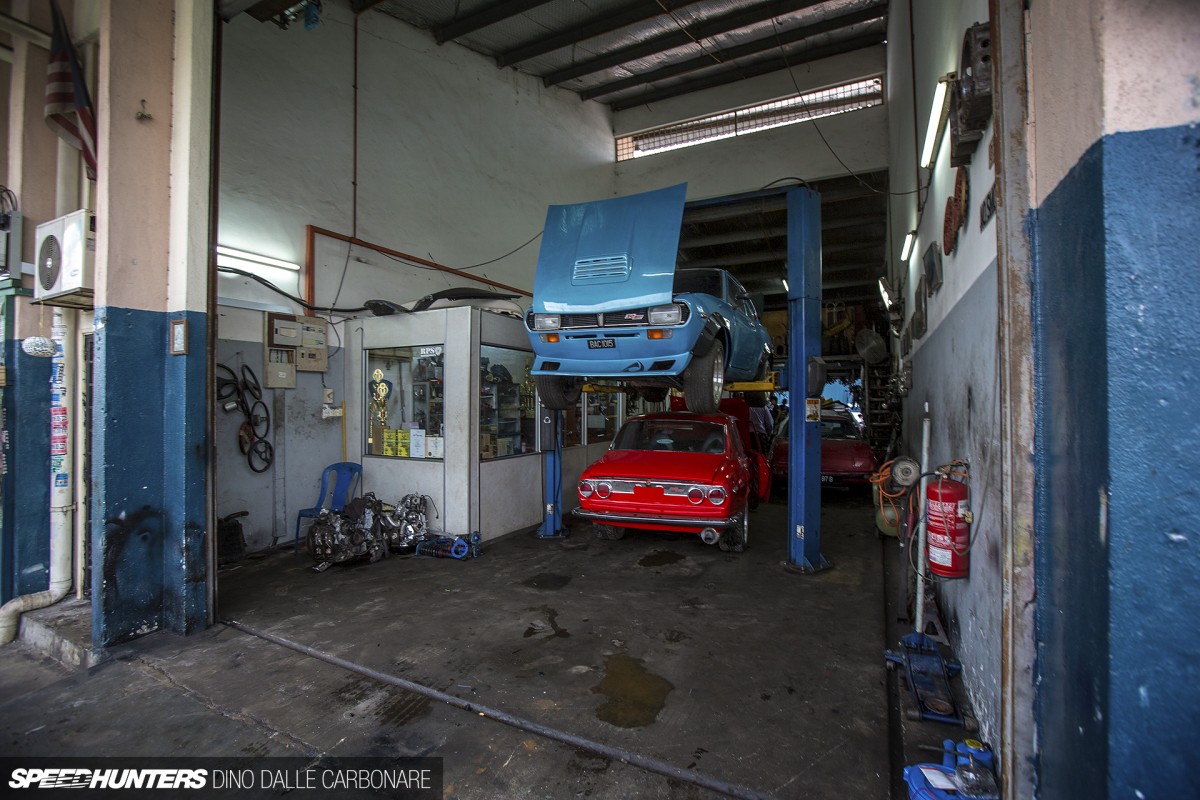 The workshop only has one lift but the RPS guys manage to squeeze five cars into the space.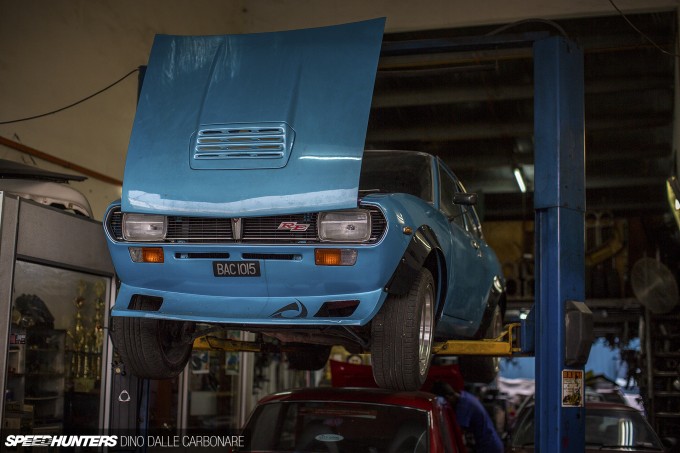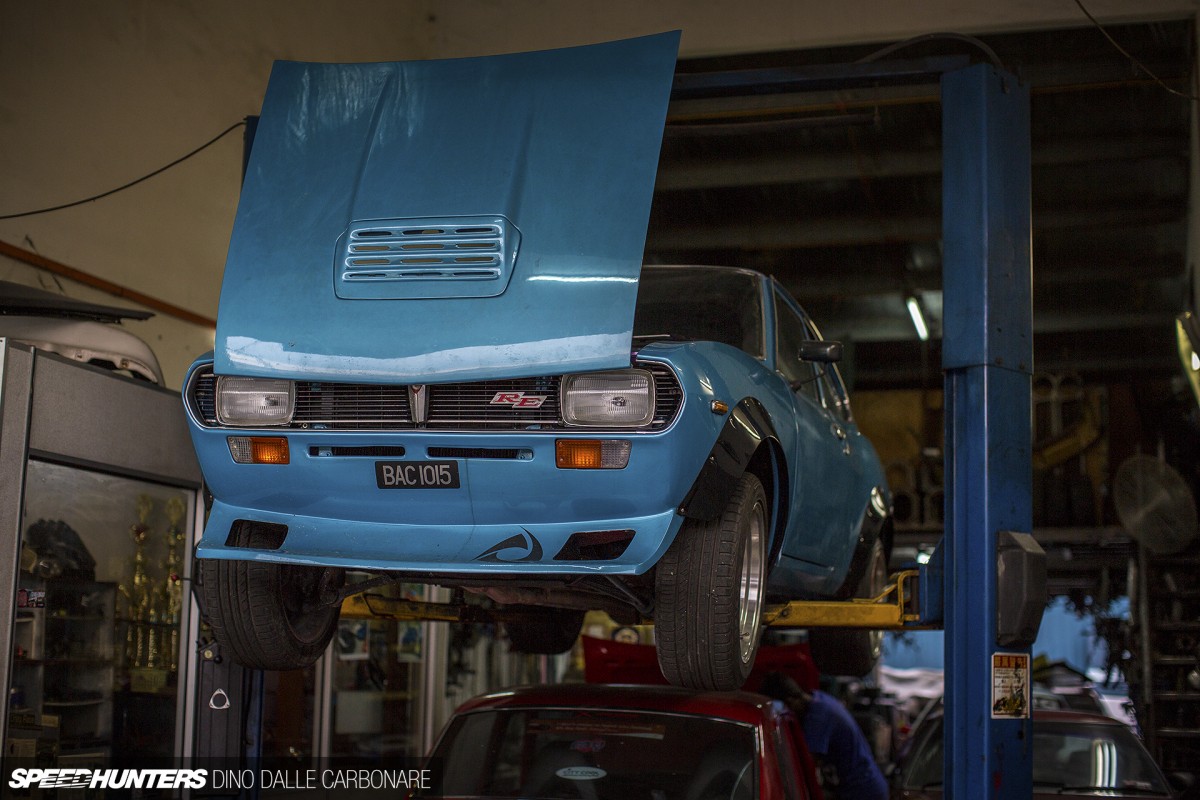 Two examples of the Capella Rotary – or RX-2 as they're known outside of Japan – in for some maintenance set the theme for the shop rather well.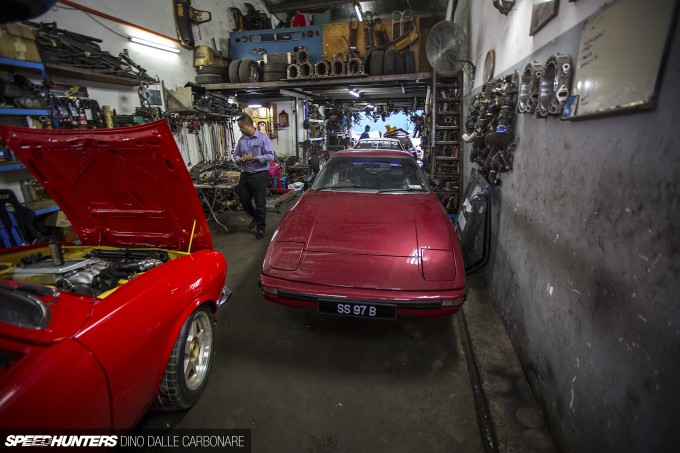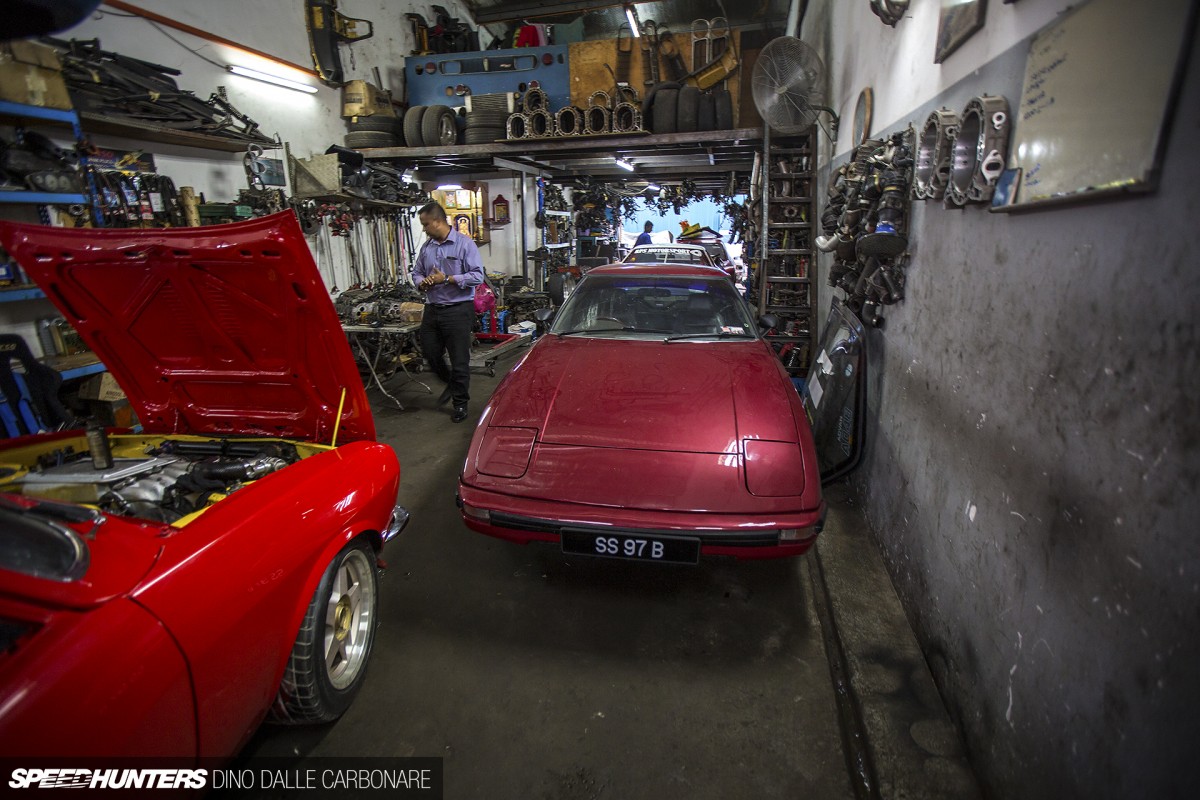 As Prem invited me to come inside I spotted another classic. Being the first RX-7, the SA22C is a bit of a legend in rotary circles.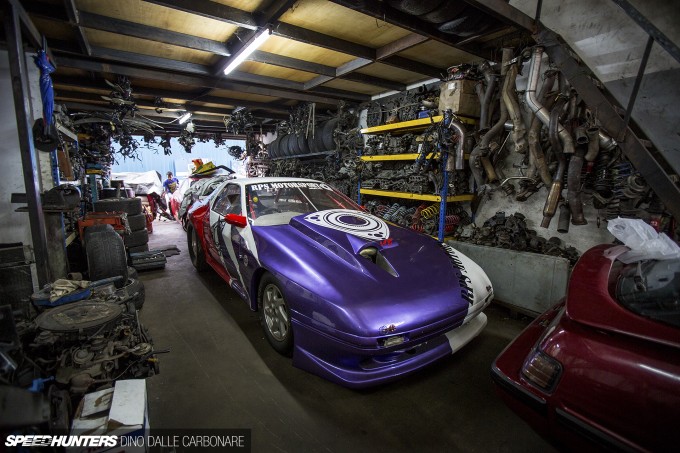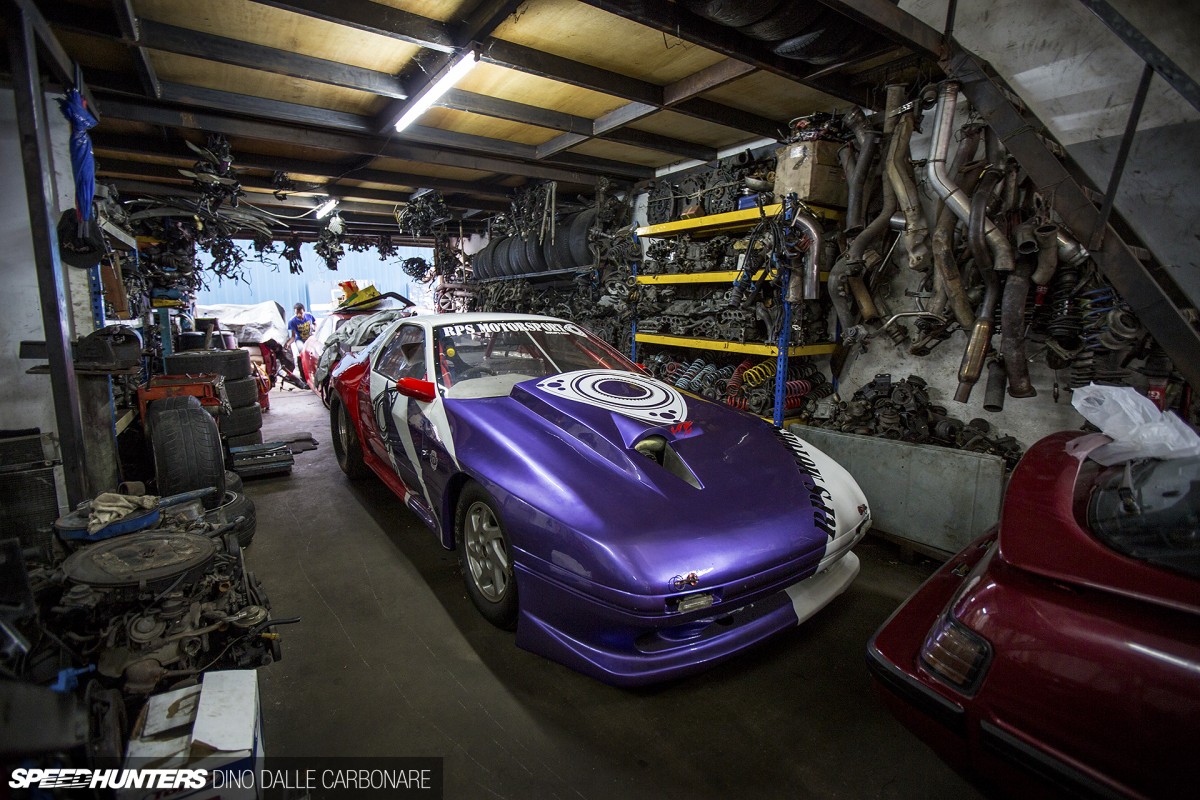 While Prem and his crew will take on any sort of job – be it restoration, tuning and general mechanical work – their true passion lies in drag racing. And power is definitely paramount to what they do!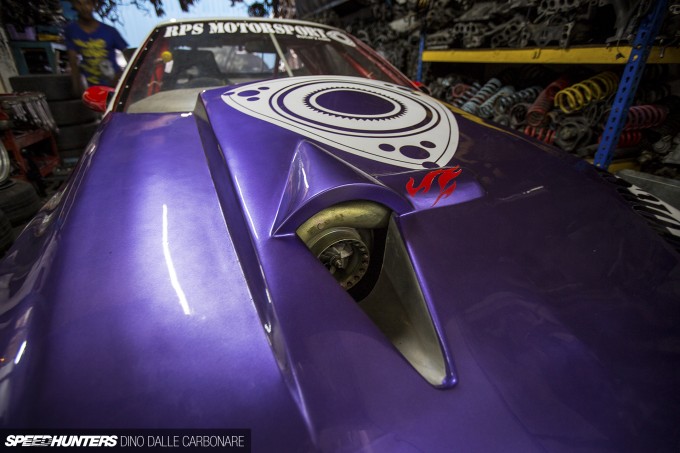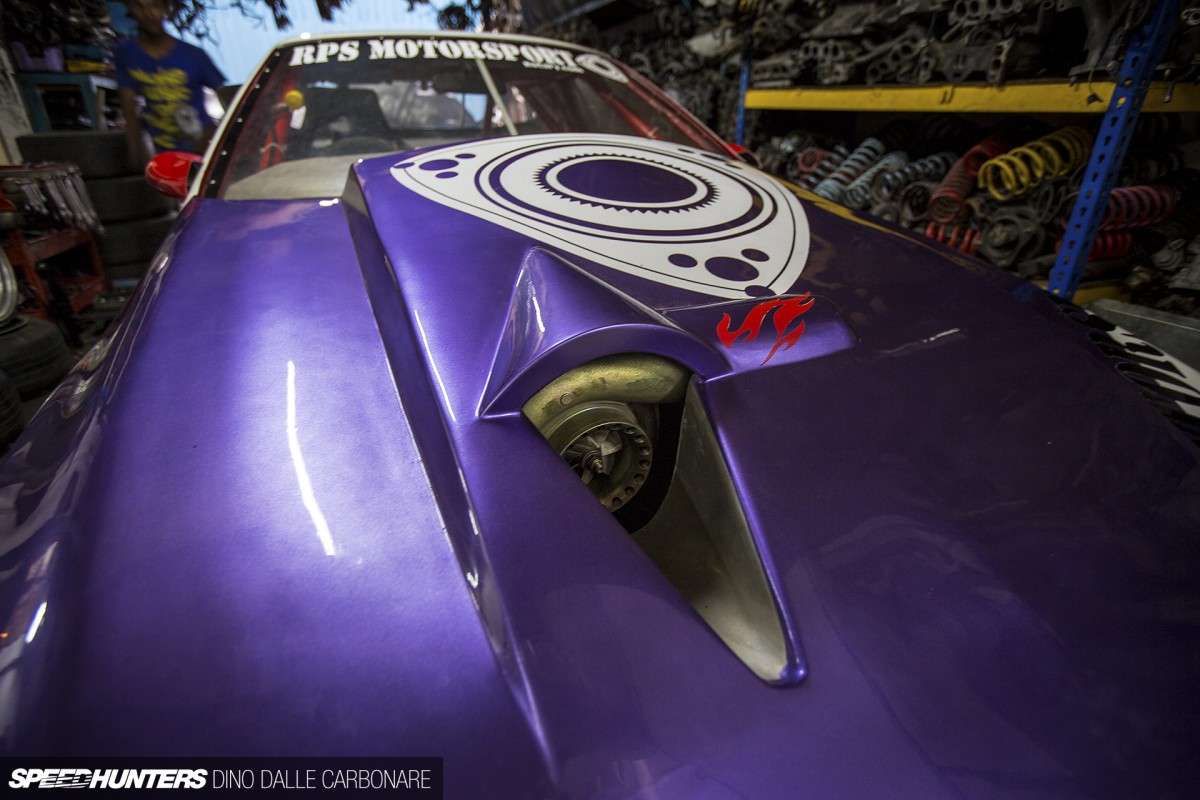 RPS's FC3S drag machine is an absolute beast! This is one car that I need to dedicate a full feature to the next time I visit KL.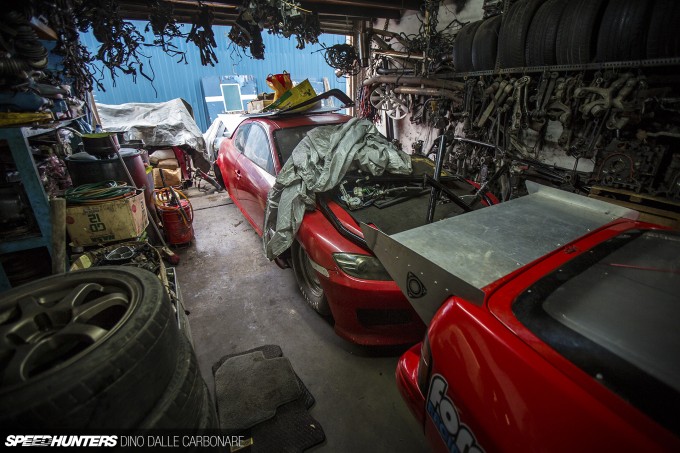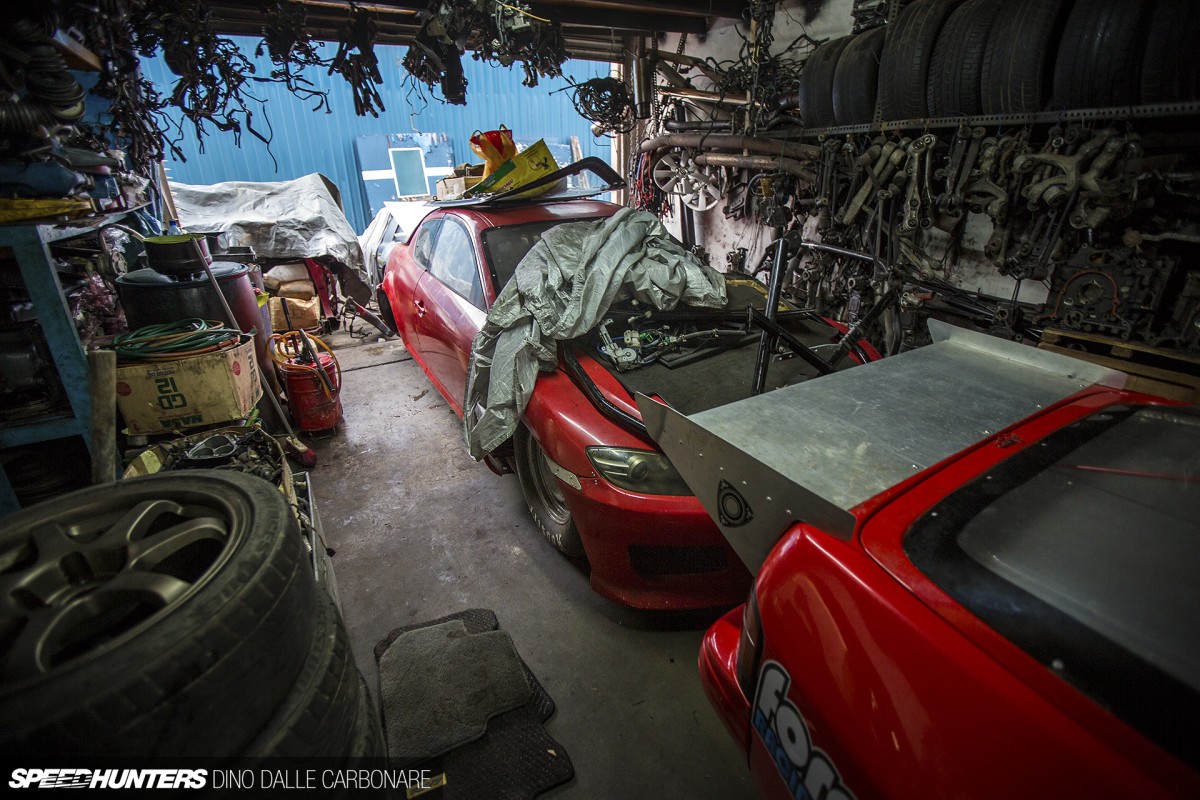 Right behind the FC was another drag machine – this time based on an RX-8 – patiently waiting to be re-prepared for the strip.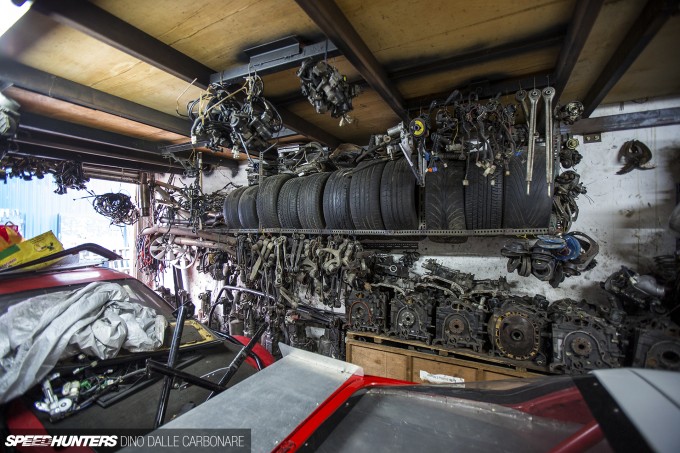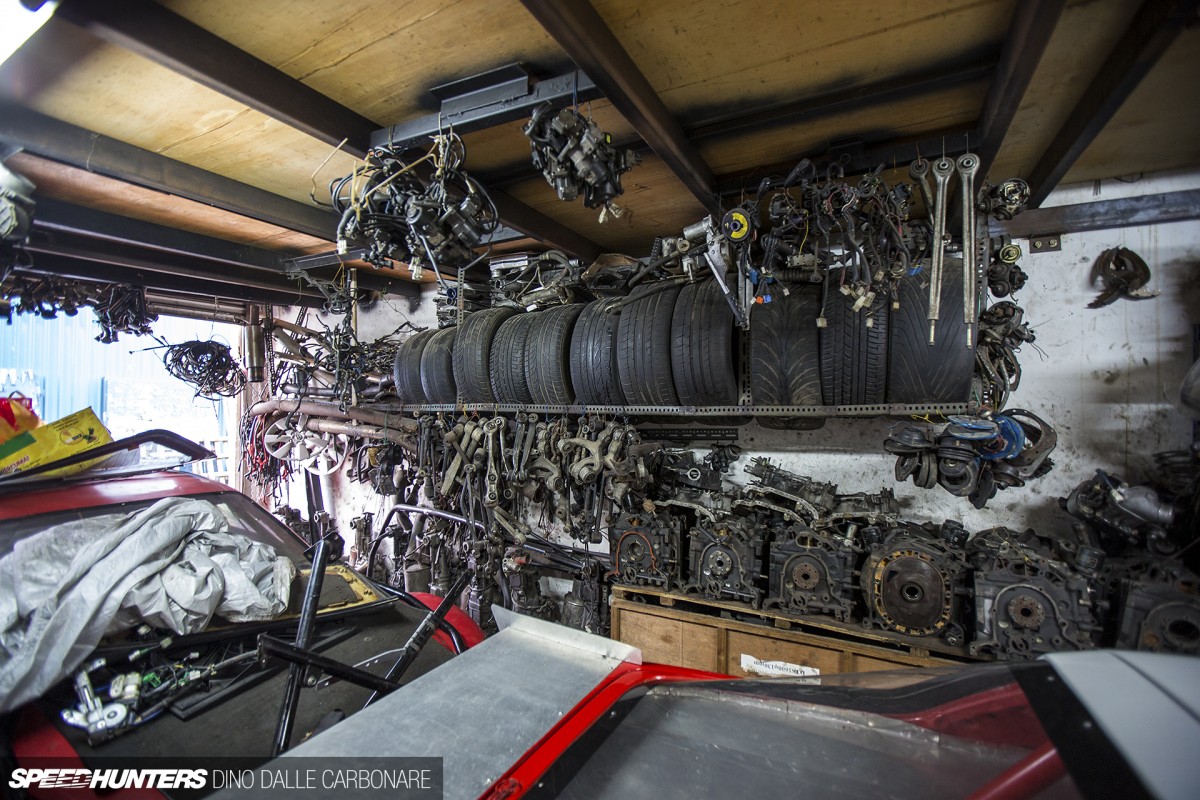 But the awesome cars I was seeing wasn't what surprised me the most – it was the shop itself. I often go on about how in Japan, due to the lack of space, tuners just stack things everywhere – often in a less than organized fashion. It's something that in a way gives that very special aura to Japanese shops. Well, RPS takes storage to a whole new level, and everywhere I looked there were parts stacked and hung.
A Storage Like No Other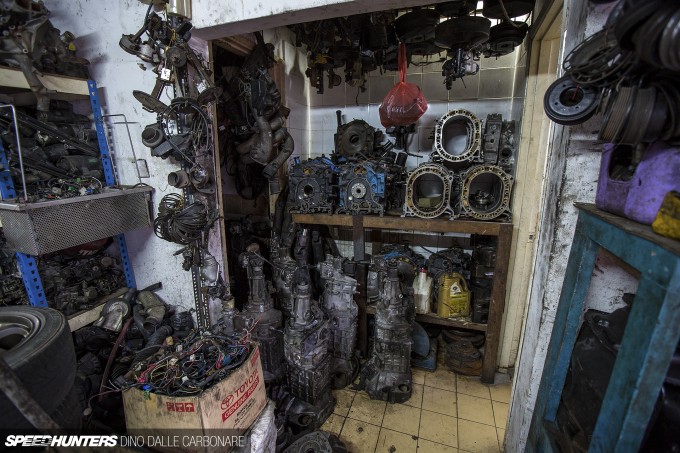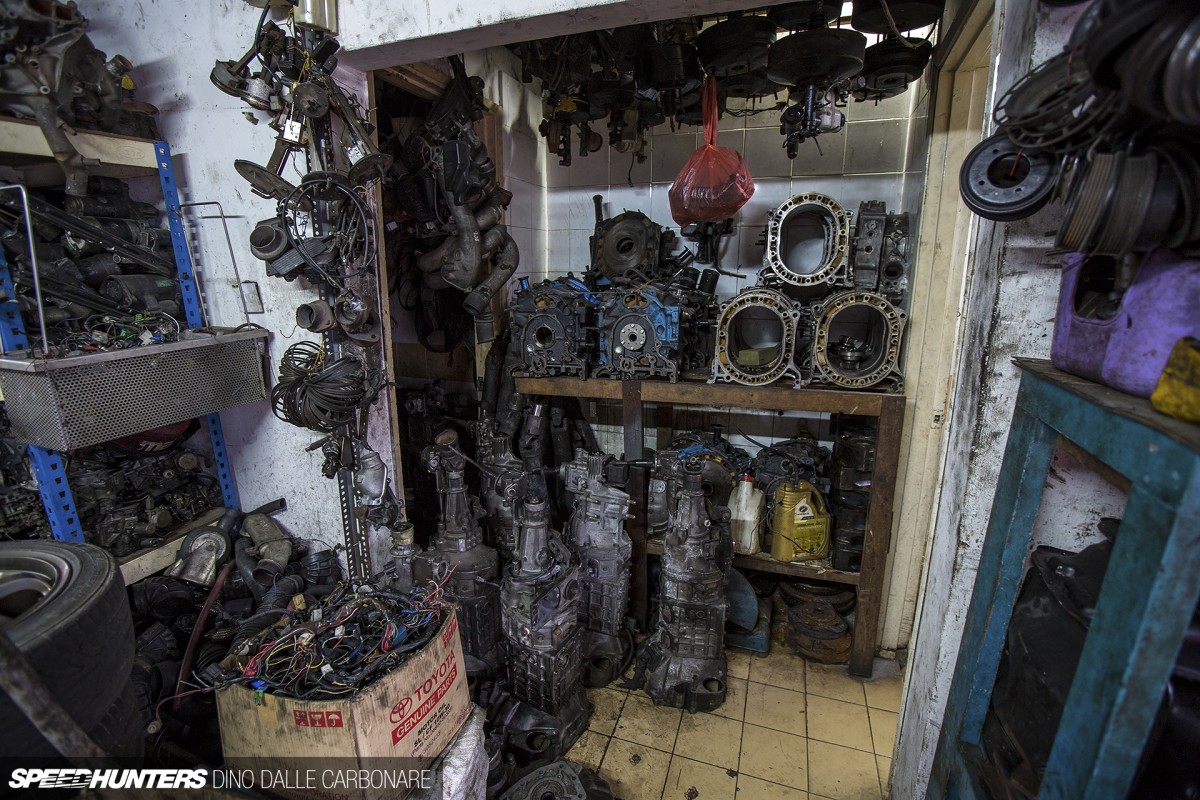 At first glance it might look chaotic, but everything is actually organized in a meticulous fashion.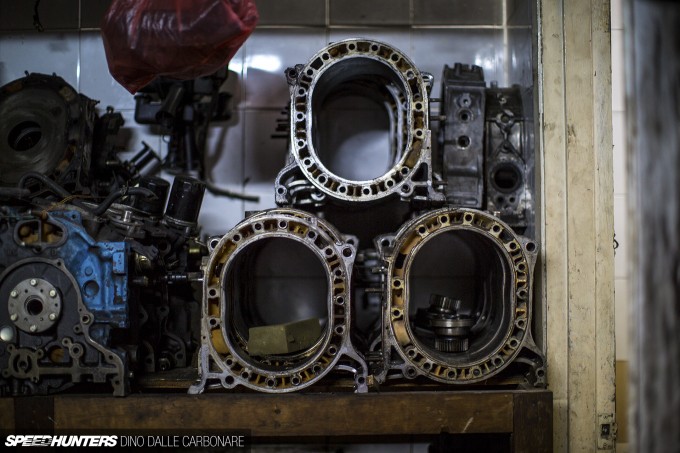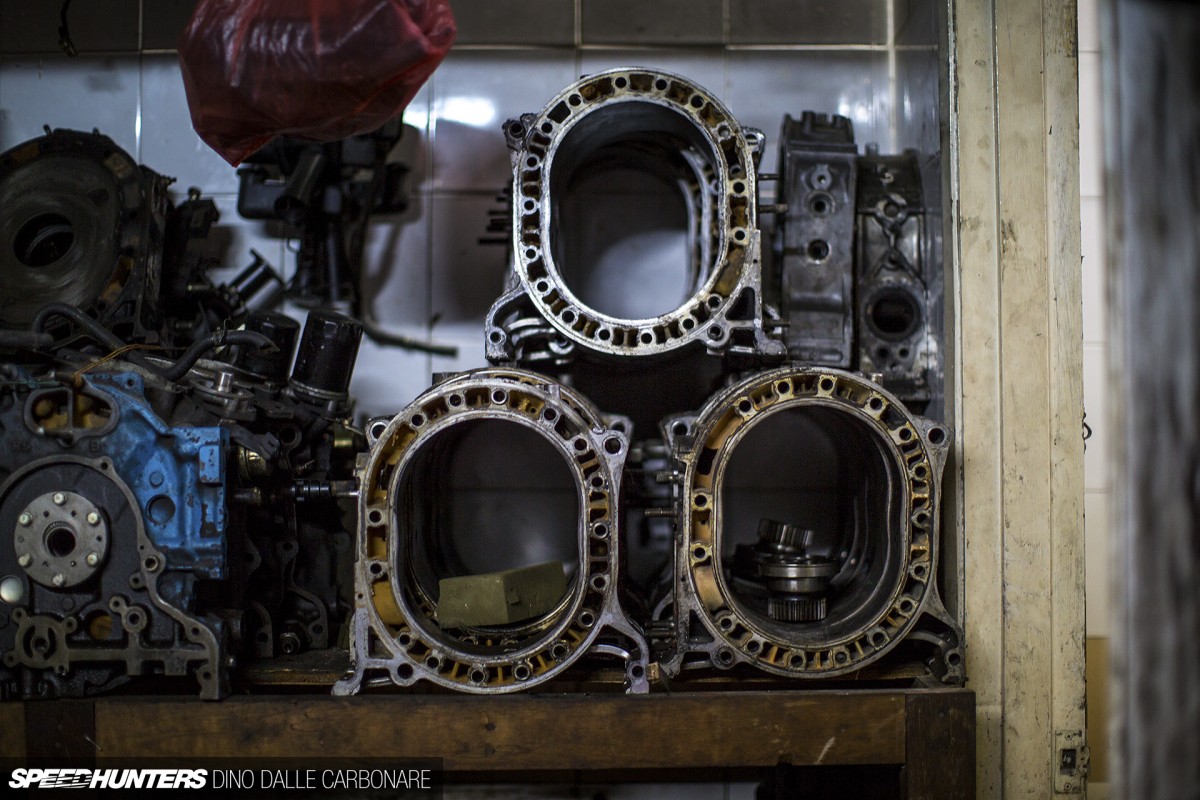 These guys are masters at maximising space. Be it transmissions, suspension parts or rotor housings – there's a place for everything!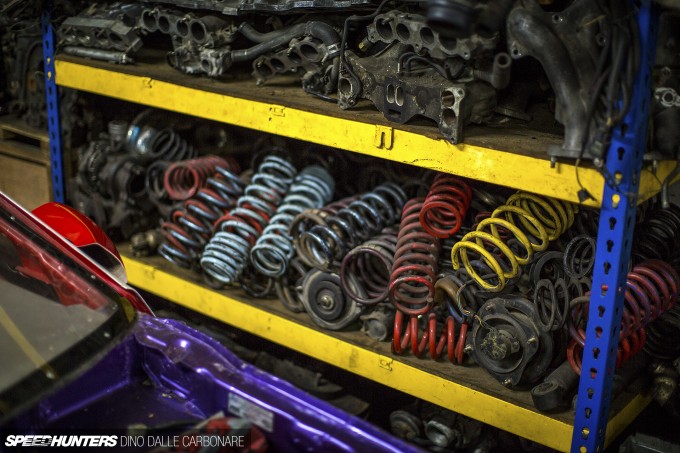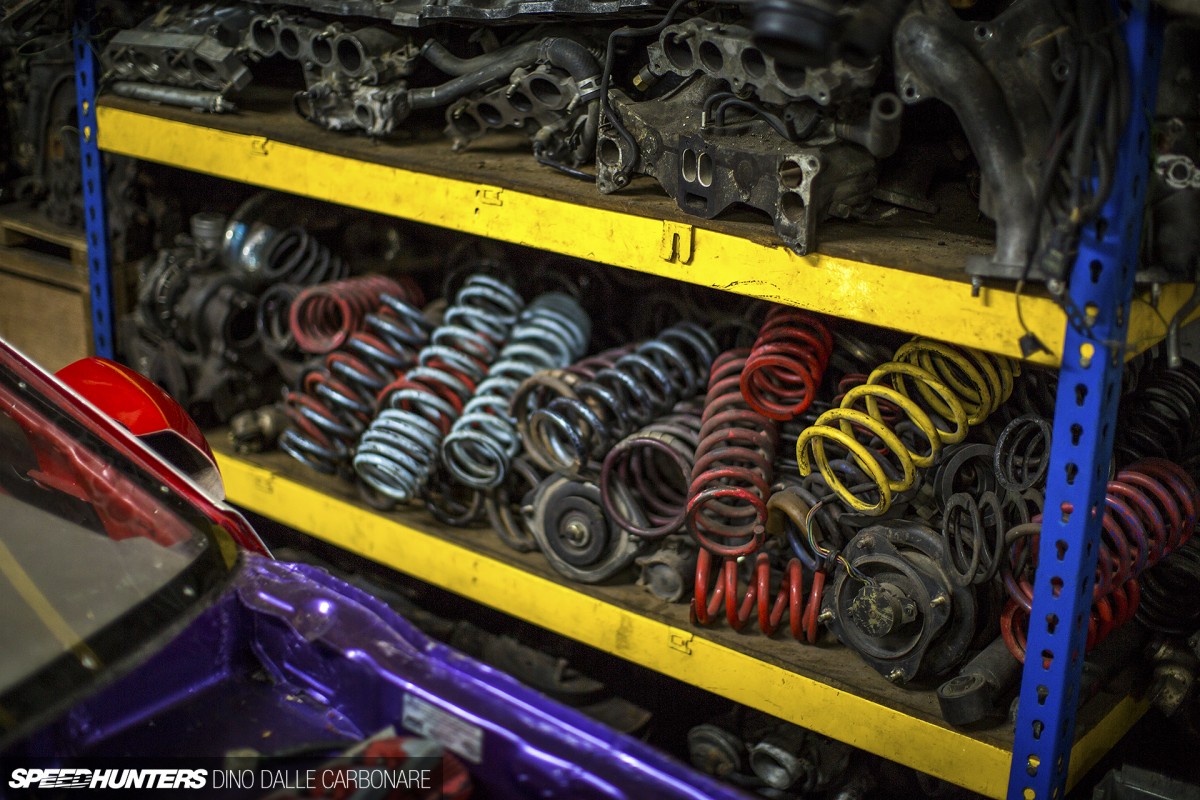 Need an exhaust manifold or some coil springs? Then the rack next to the drag car is the place to start digging through.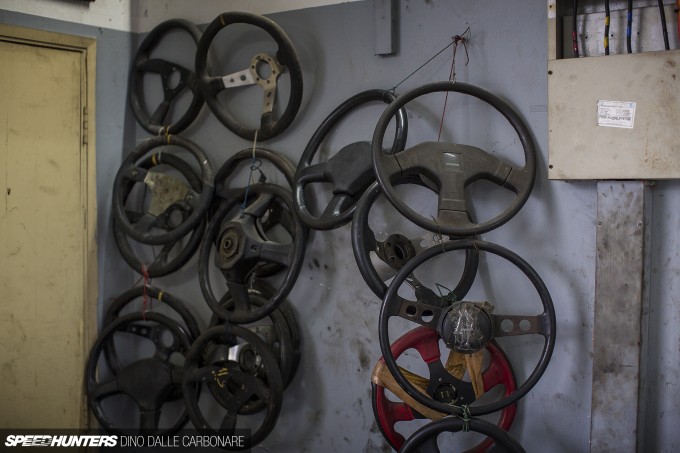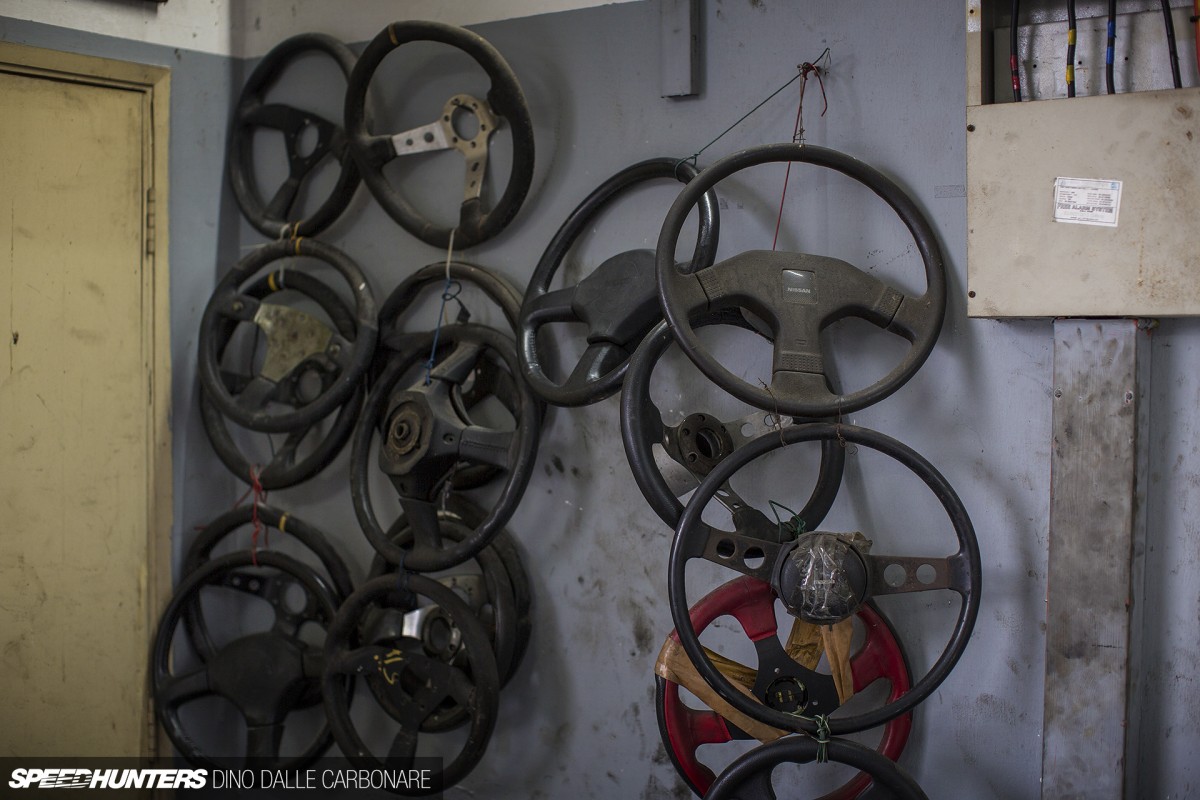 Care for a steering wheel? RPS has a good selection of those on hand too.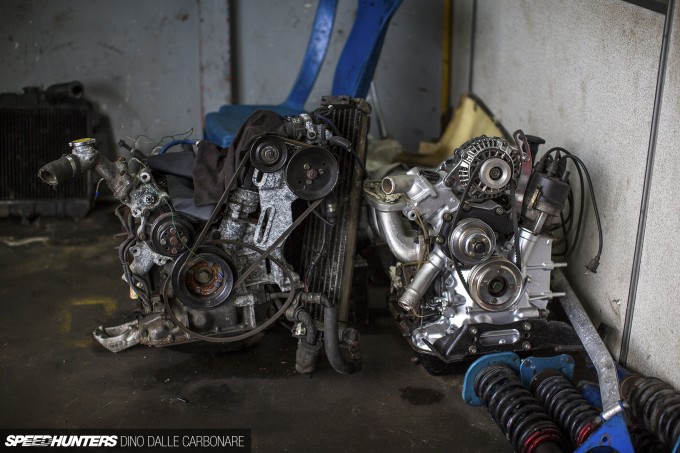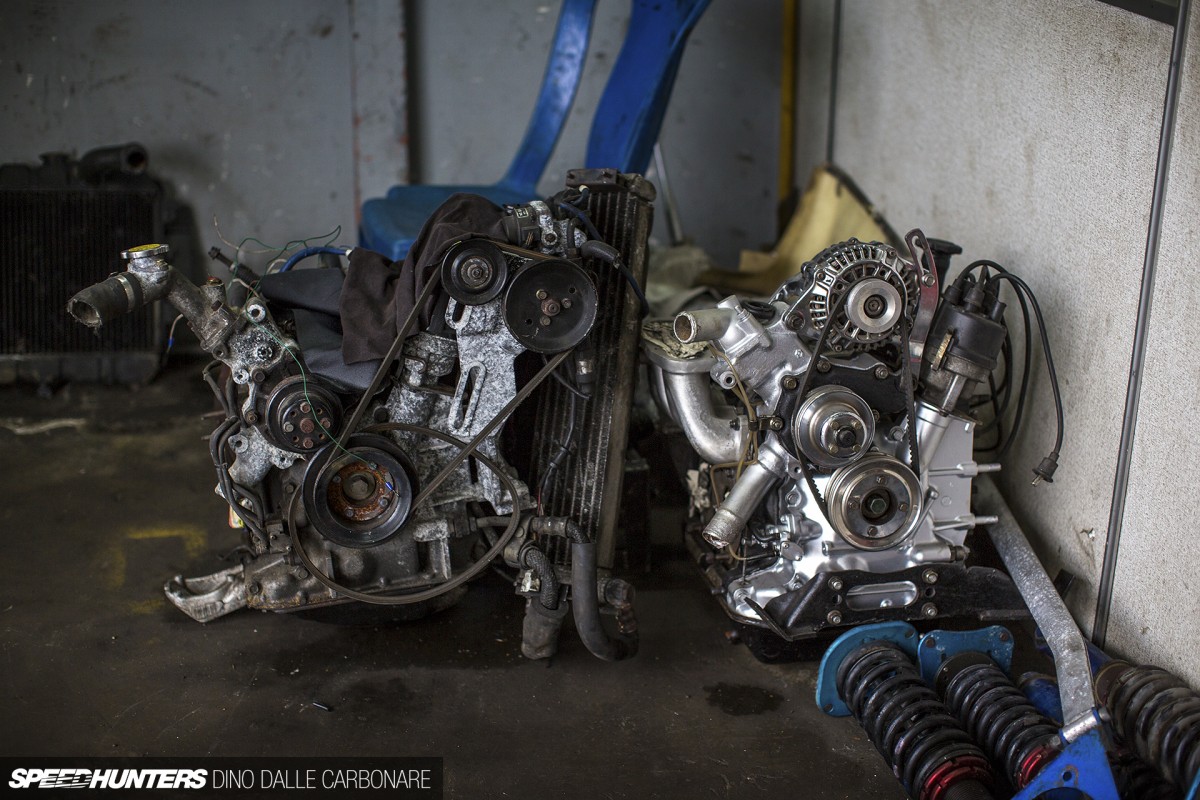 Towards the front of the shop was a little corner with full engine assemblies that had been recently removed from cars and were ready to be stripped down and rebuilt.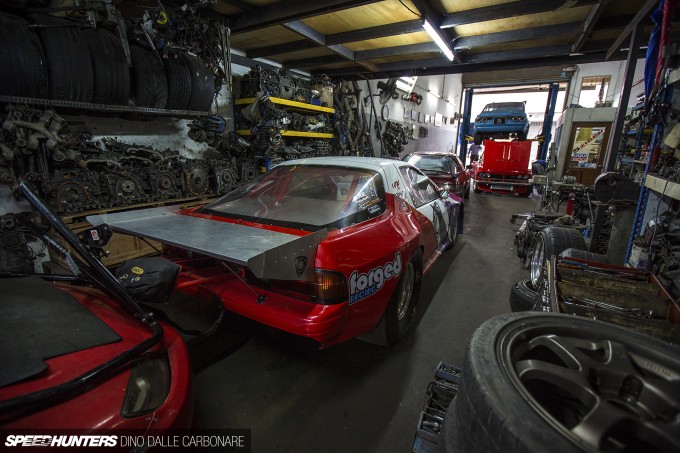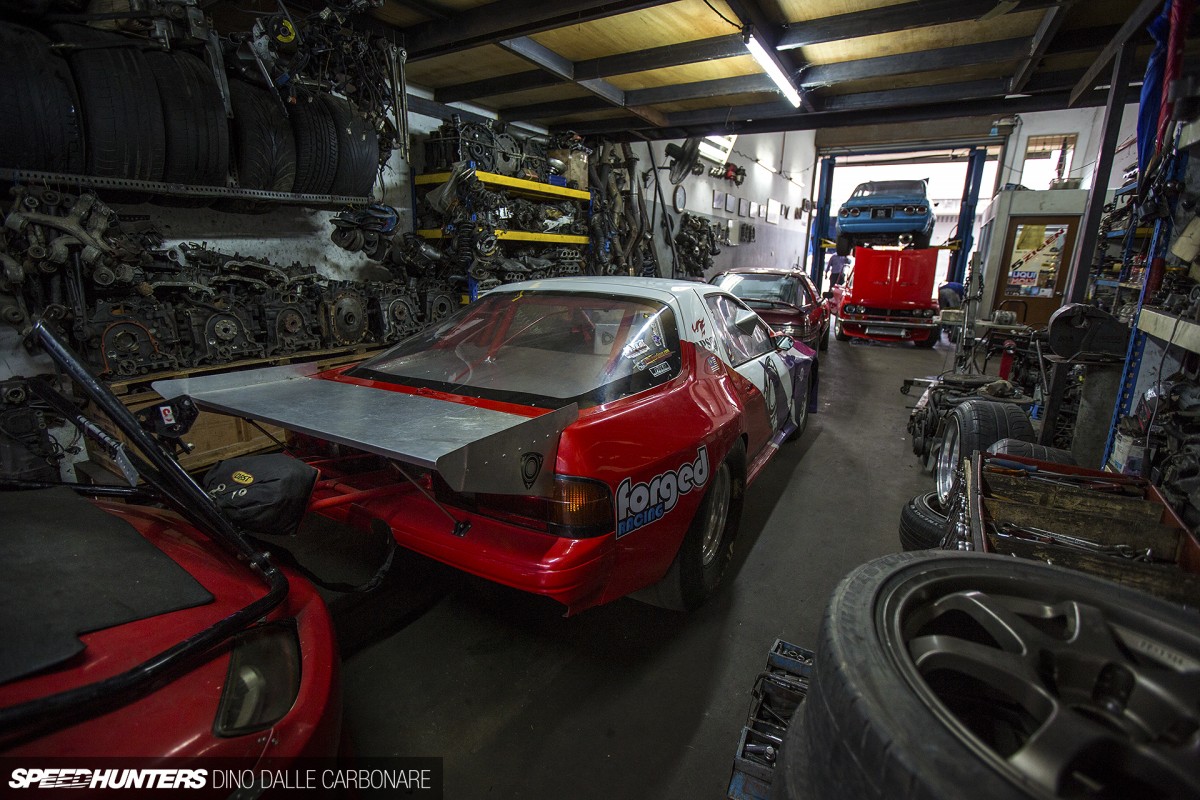 The more I looked around, the more I fell for this very special workshop!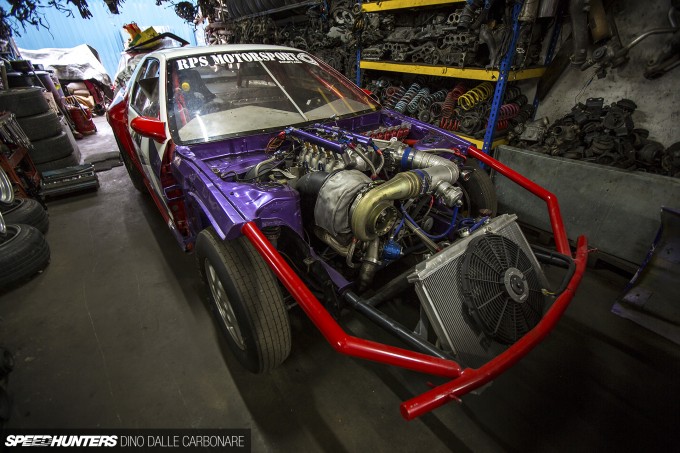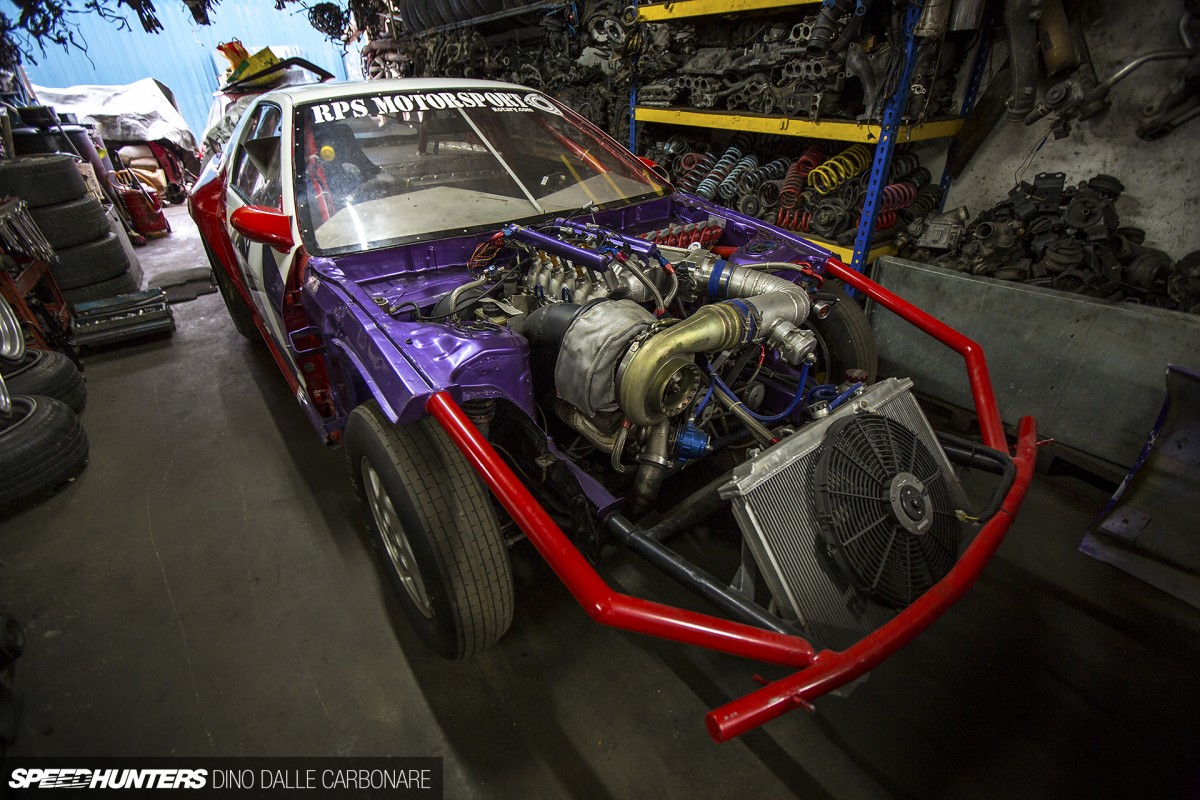 I couldn't possibly leave without taking a quick peak under the lightweight front cowl that makes up the nose of the RPS drag FC.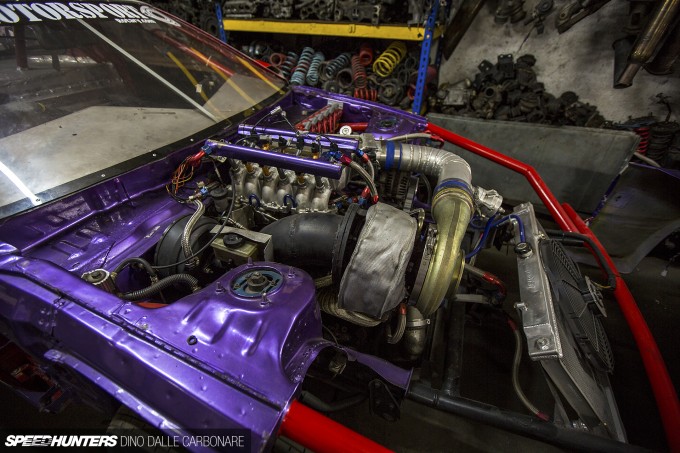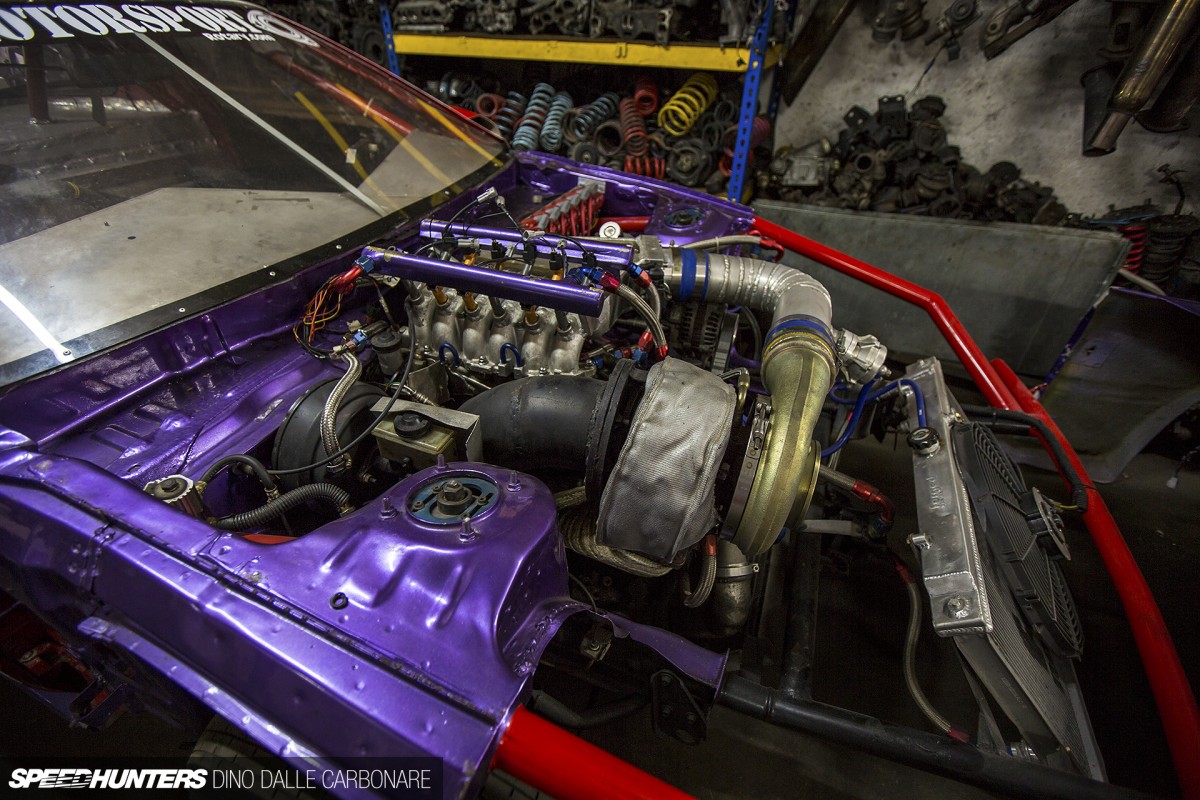 Prem and one of his mechanics obliged and quickly uncovered the the insane 20B engine package that resides beneath.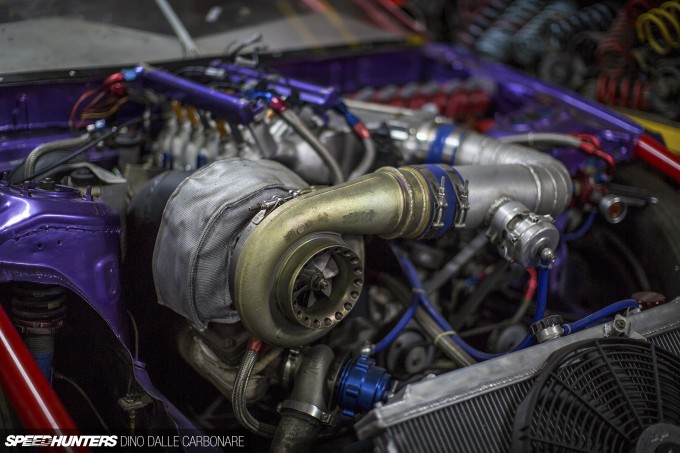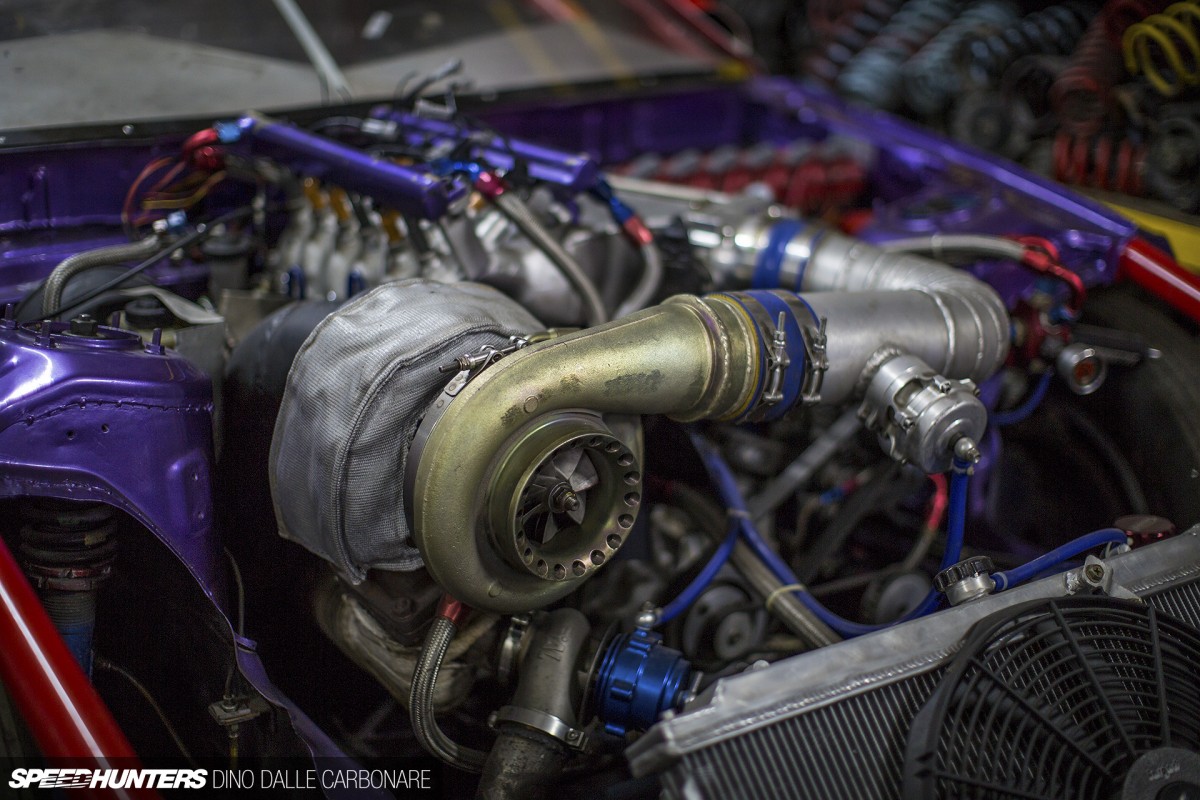 As the size of the turbocharger might suggest, the three-rotor setup is very much able to push power well into the four figure zone.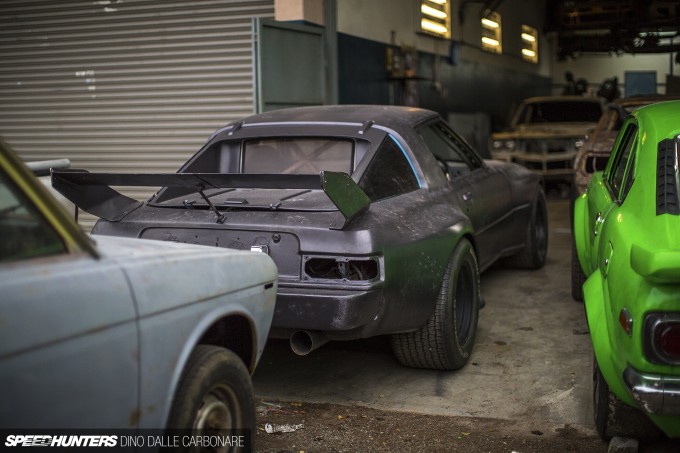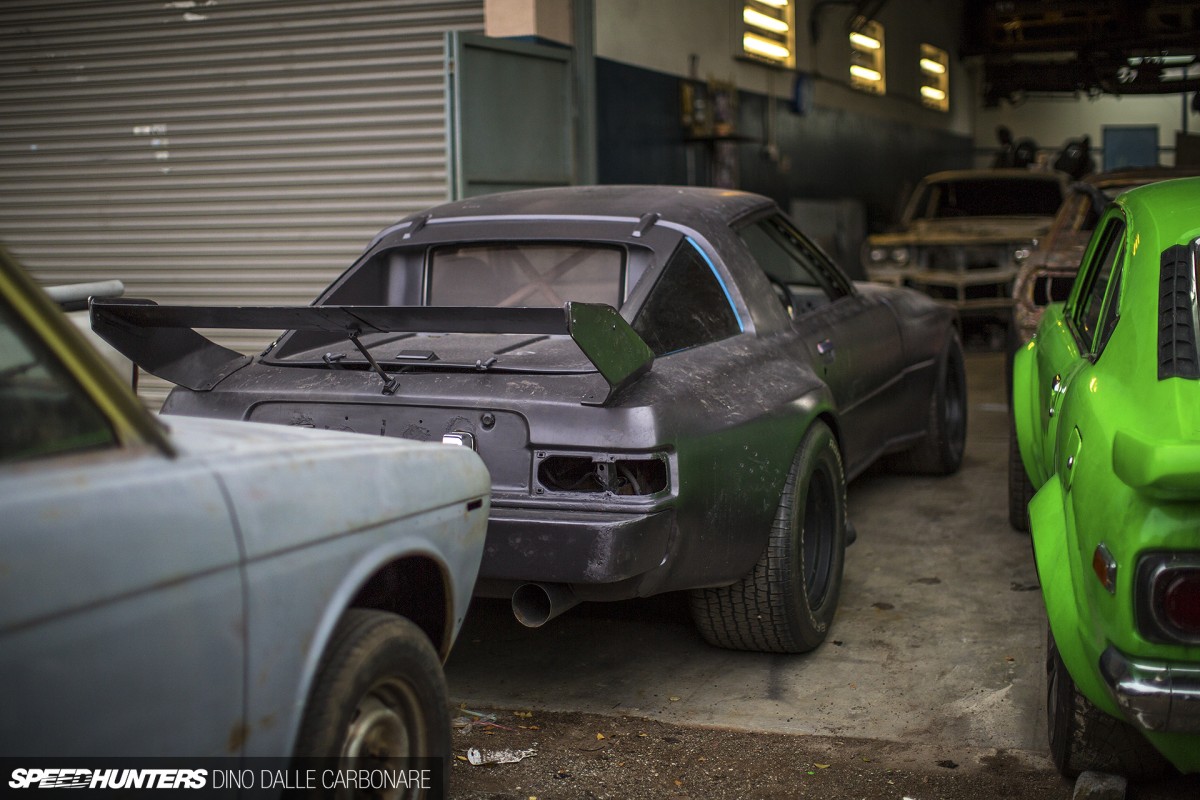 Next up I headed into the garage next door where there were quite a few cars waiting to be worked on.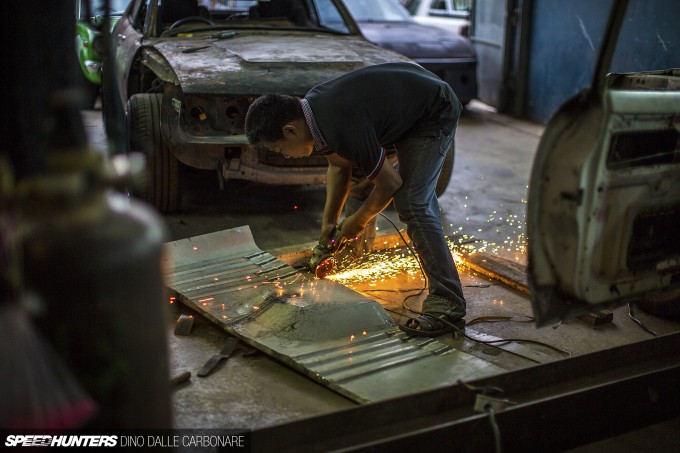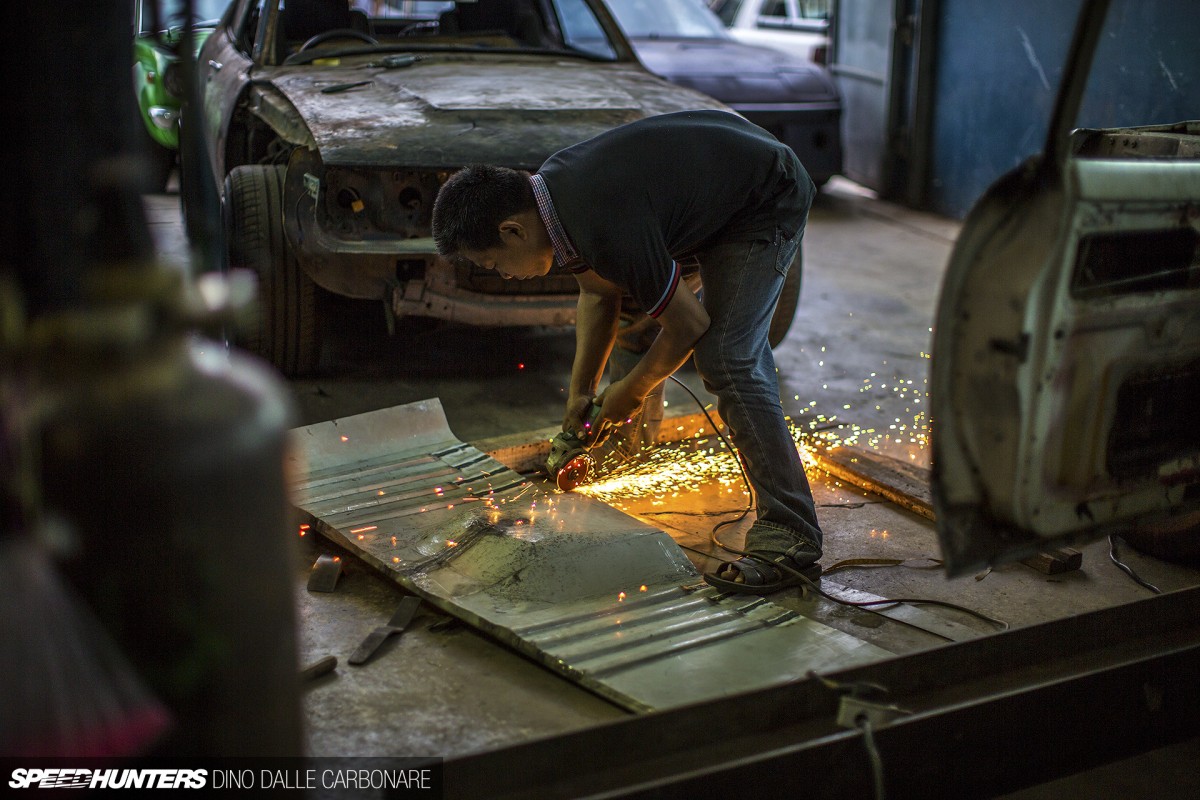 This is where all the fabrication and metal work happens, and where seemingly rusted-out chassis are brought back from the dead.
A Rotary Goldmine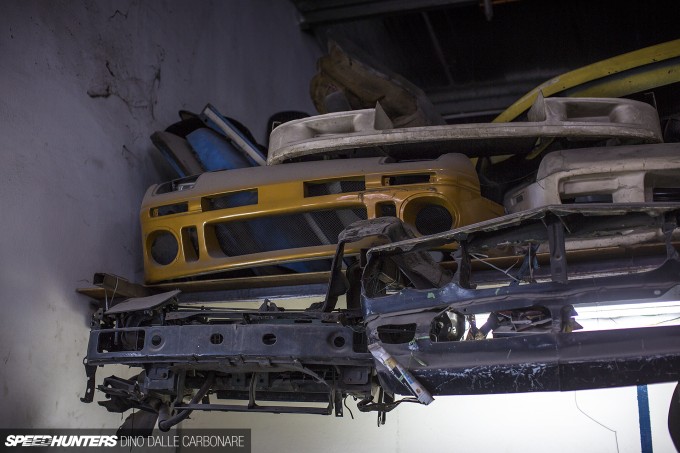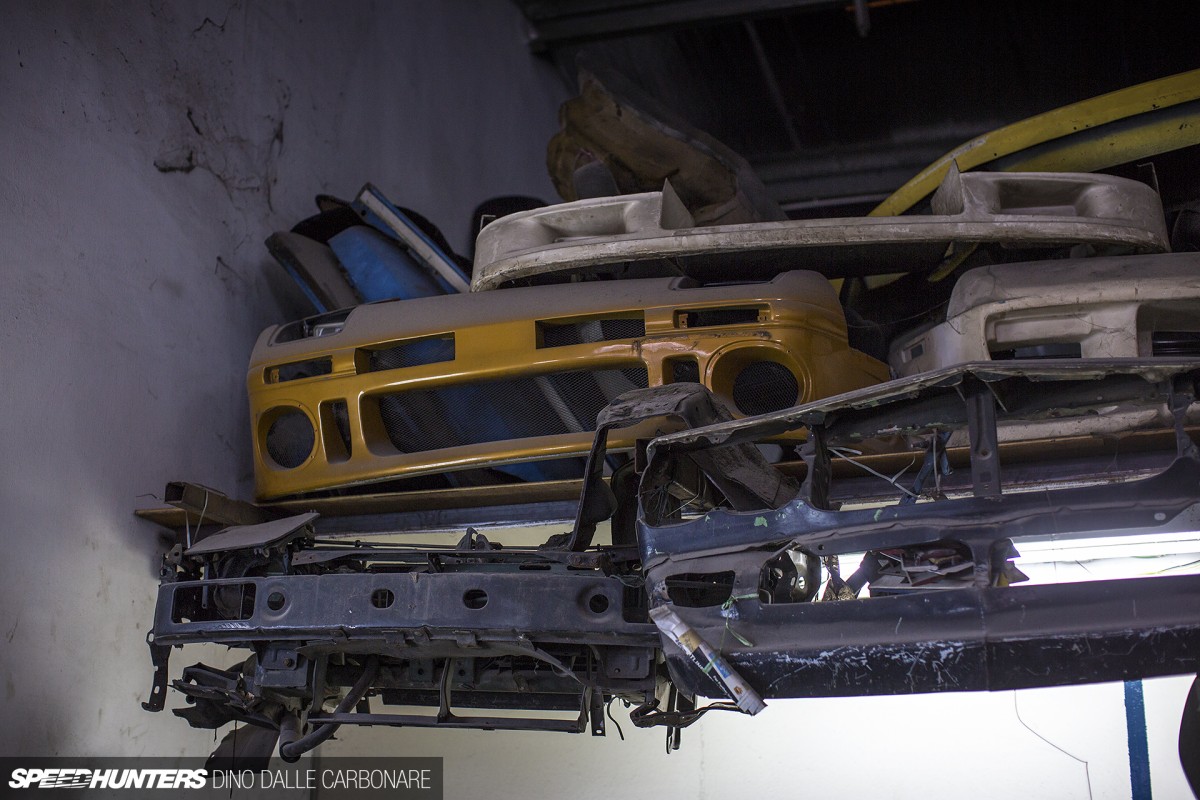 Looking up I saw more parts stored around the second floor of the workshop – this time bumpers and front panels.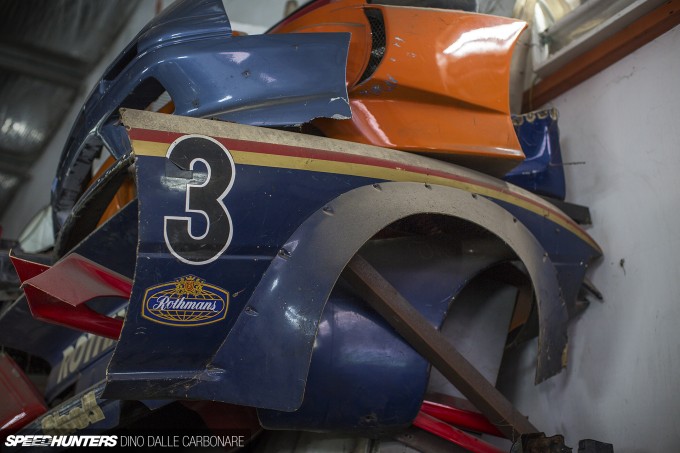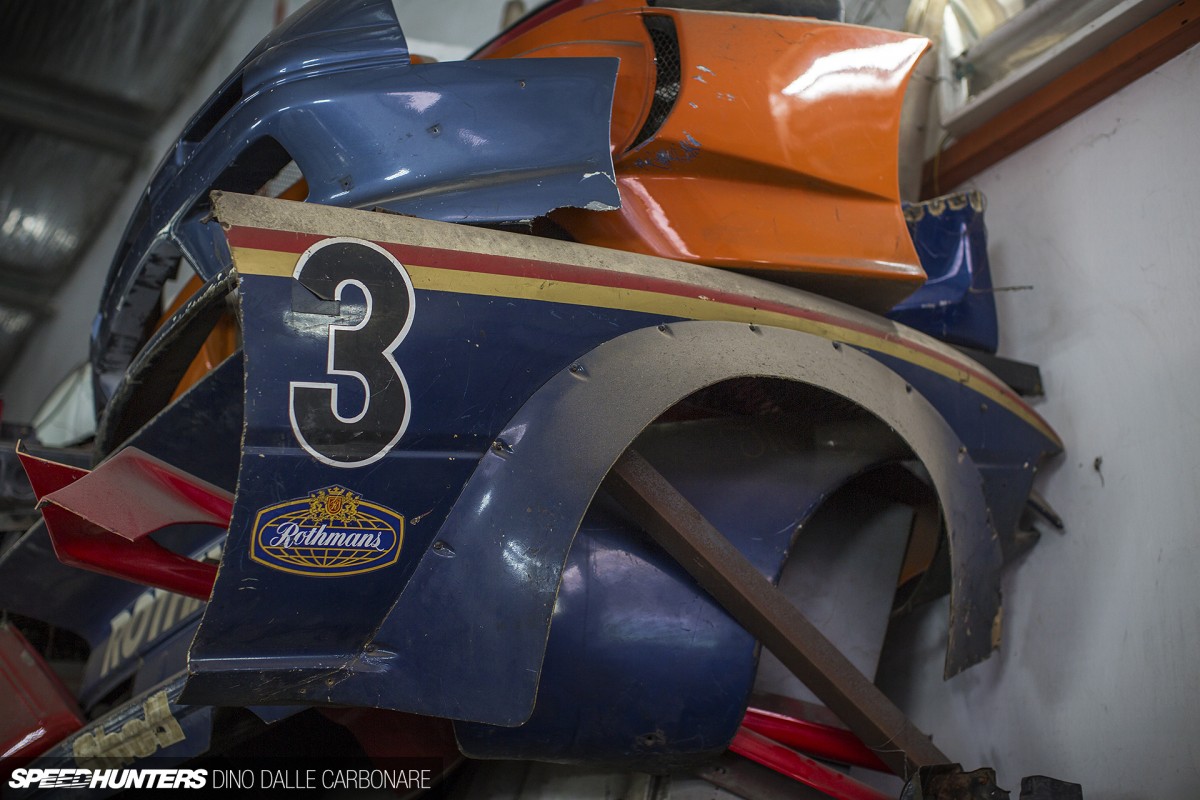 Check out the old school Rothmans livery on this flared SA22C front fender. Look closely and you can see some of the rest of the panels from what looks like would have been a very cool machine in its day.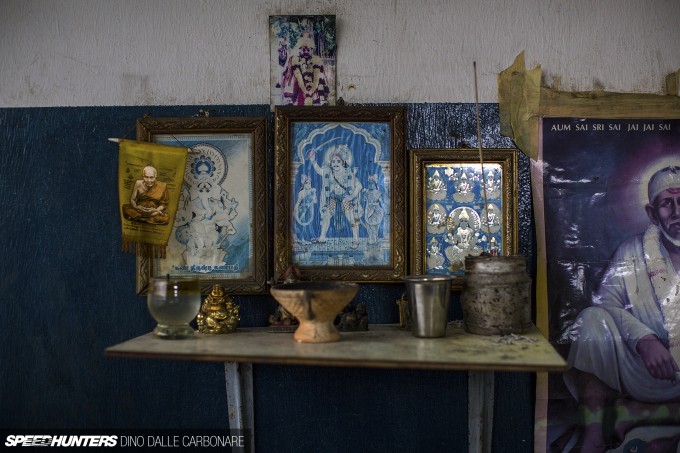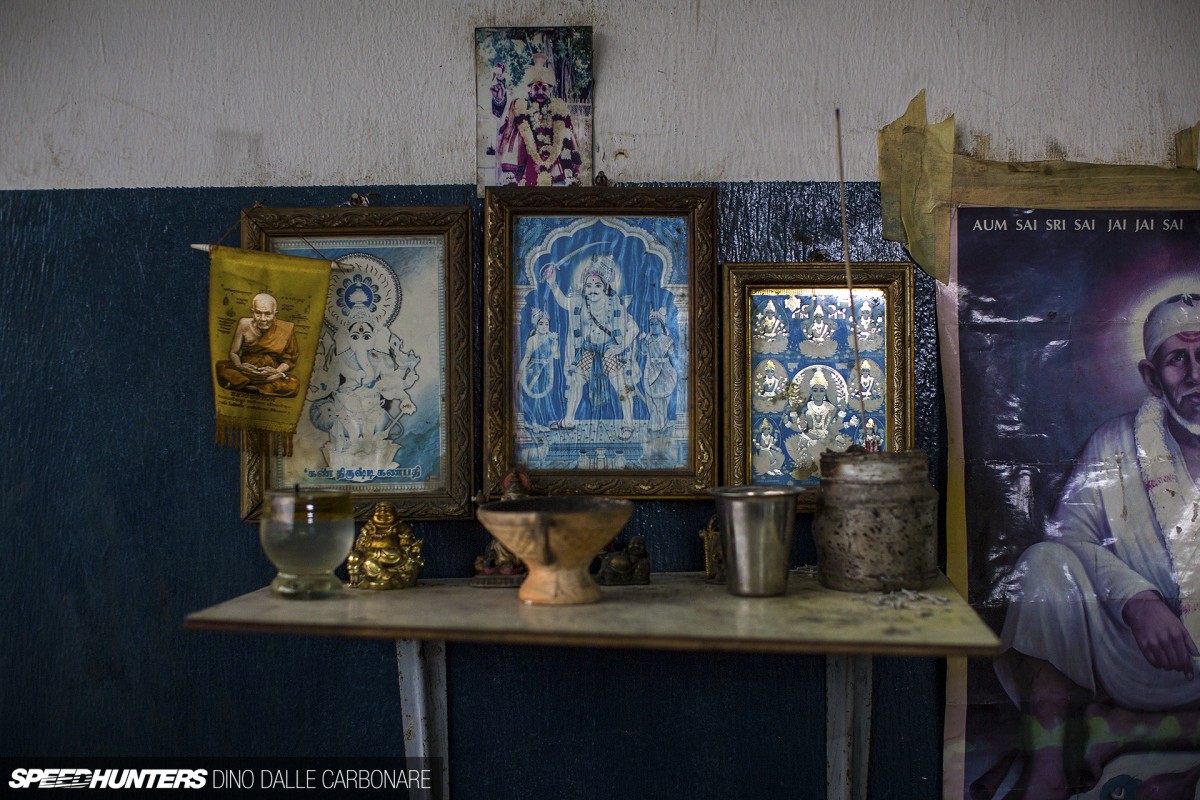 One corner of the workshop was dedicated to worship. I've said it before, but the mix of cultures and religions in Malaysia make it one of the most interesting countries to visit in South East Asia.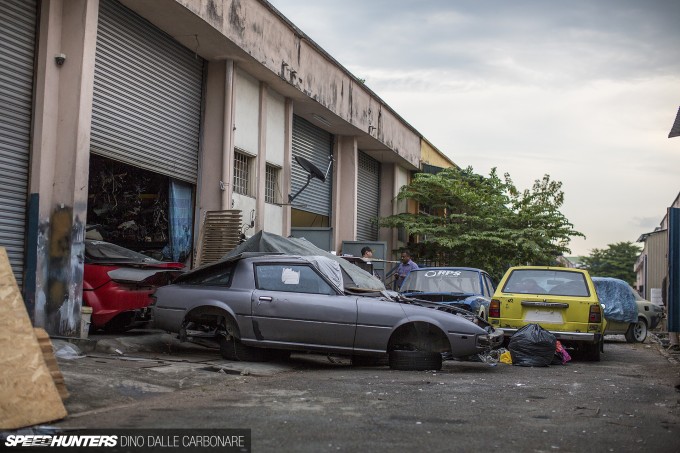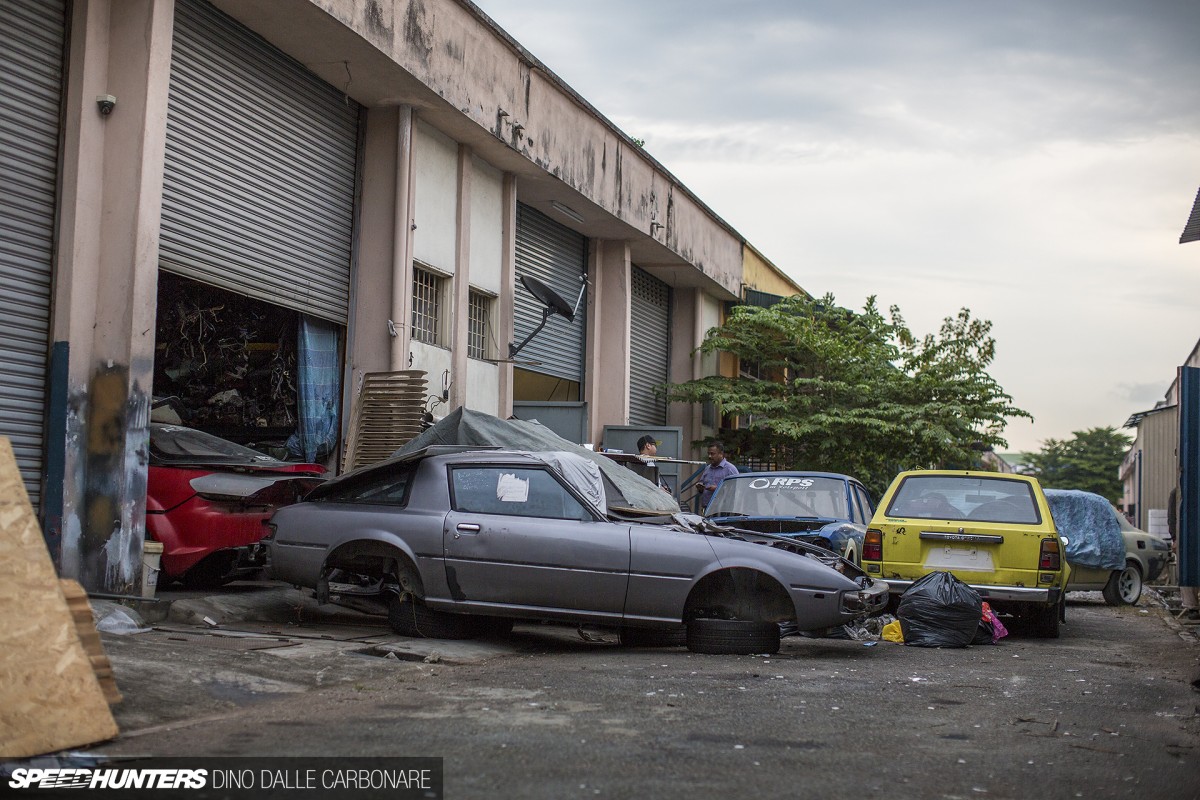 The back of the shop doubles up as an additional storage area for cars. Here, old chassis slowly donate the last few good parts and panels that they have to give.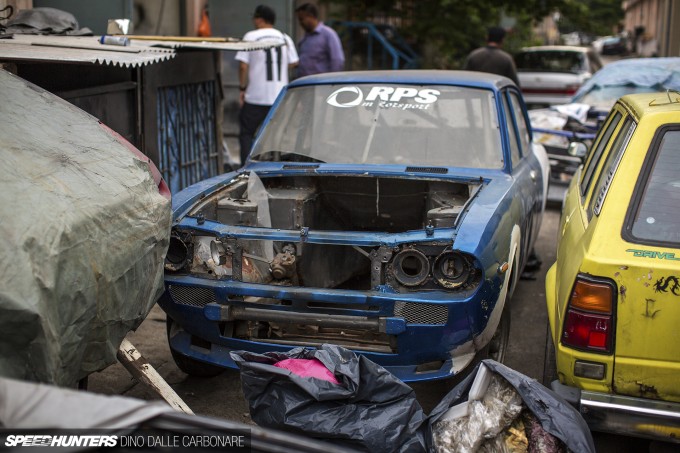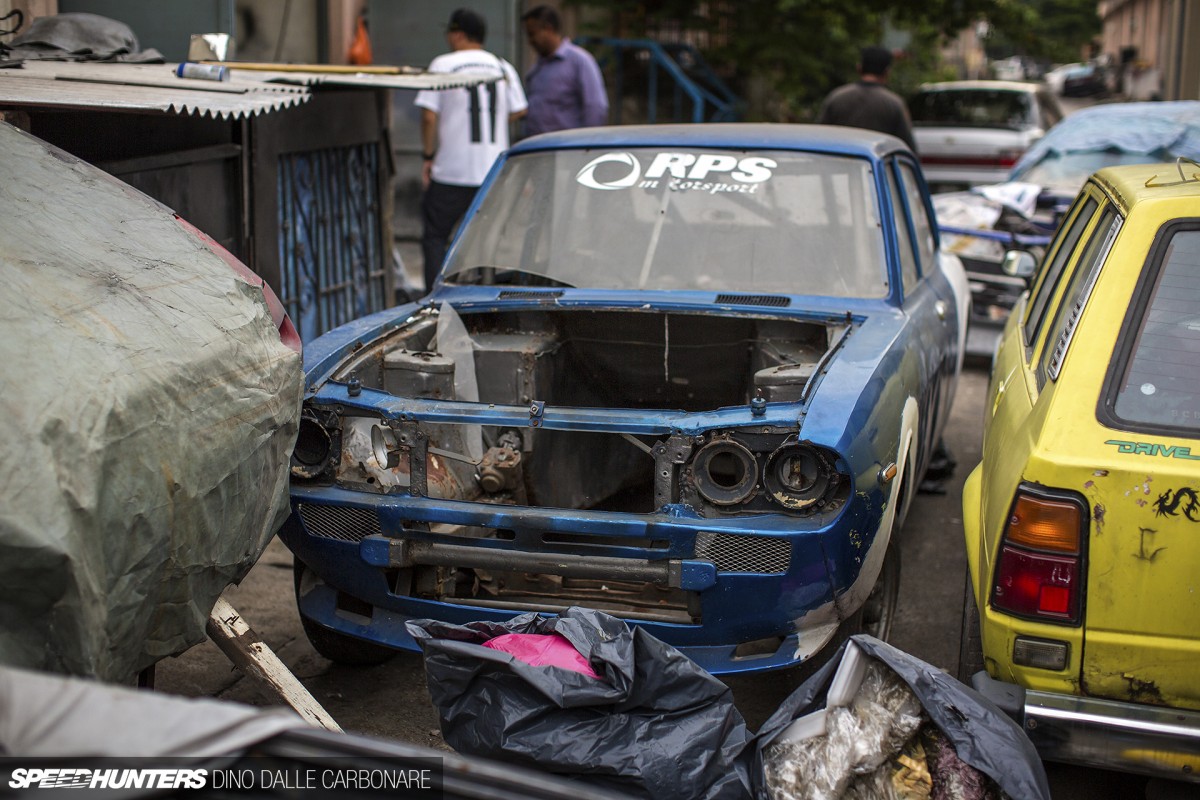 Behind the fabrication area is also a spray bay where fresh new colours are laid down. As you might have already guessed, RPS is a real one-stop operation.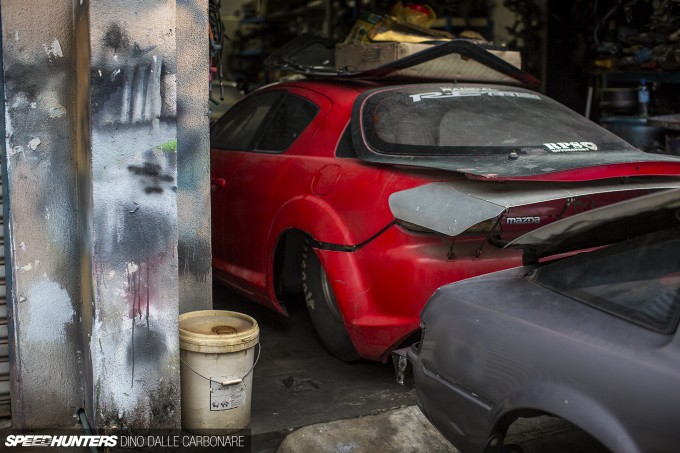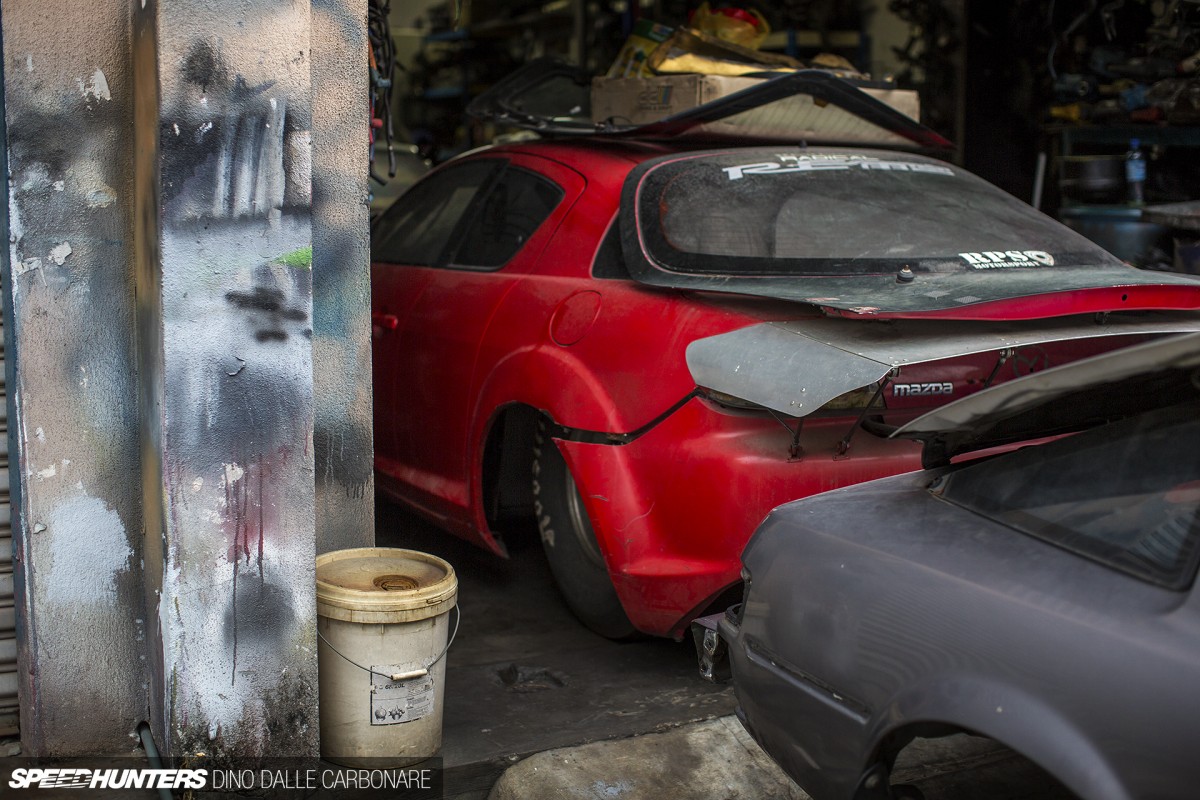 Seeing how excited I was at what I'd found in the workshop, Prem asked me if I wanted to see his really clean cars, which are housed elsewhere. I certainly wasn't going to turn him down!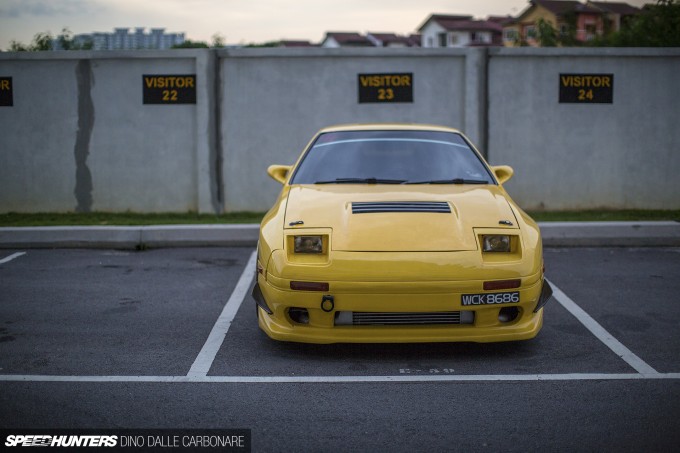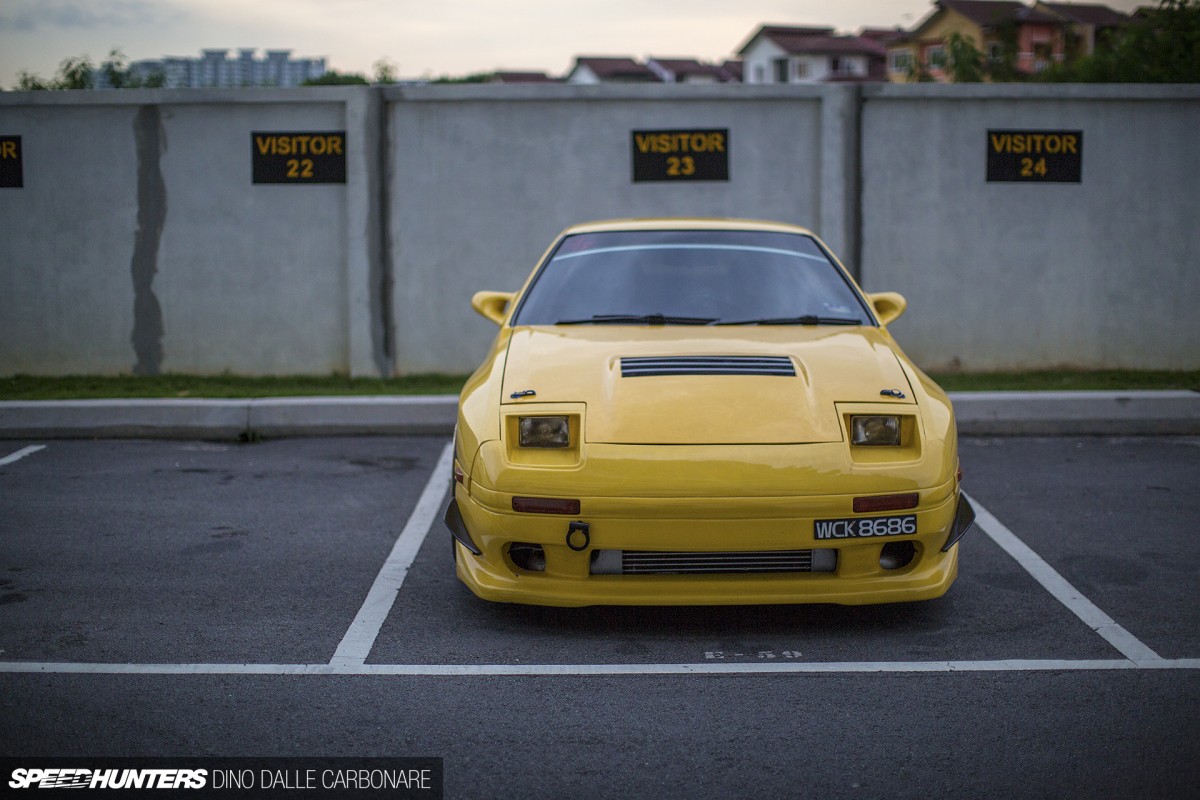 After a short drive we arrived at a secure lock up where one of his customer's cars was being kept.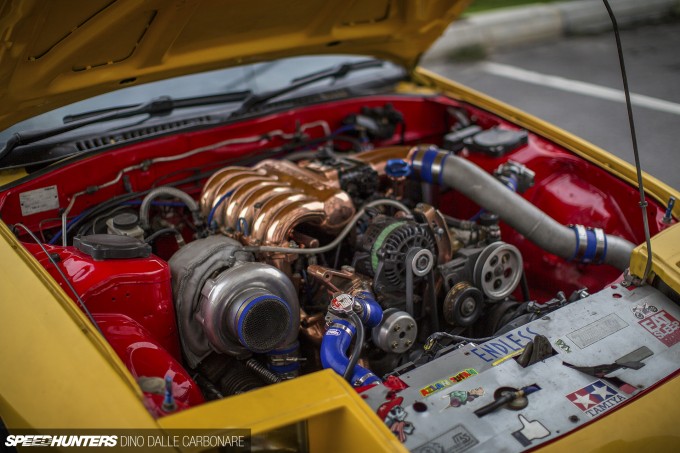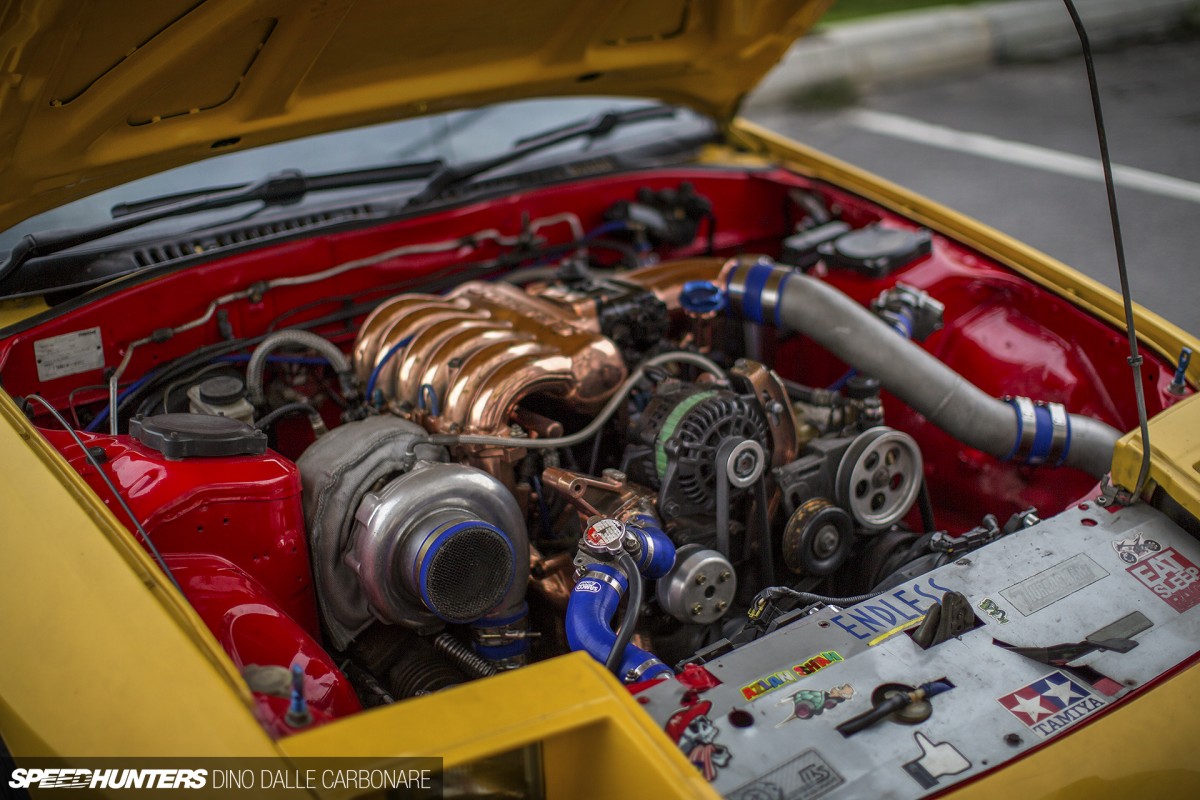 Like RPS's RX-7 drag car, this FC featured a 20B swap too. Thanks to its bridge-ports, the three-rotor had an idle that sent shivers down my neck. Close your eyes, and imagine it: brap brap brap!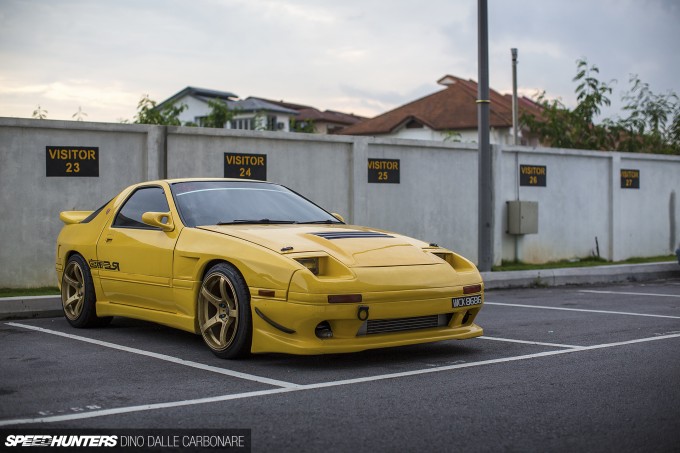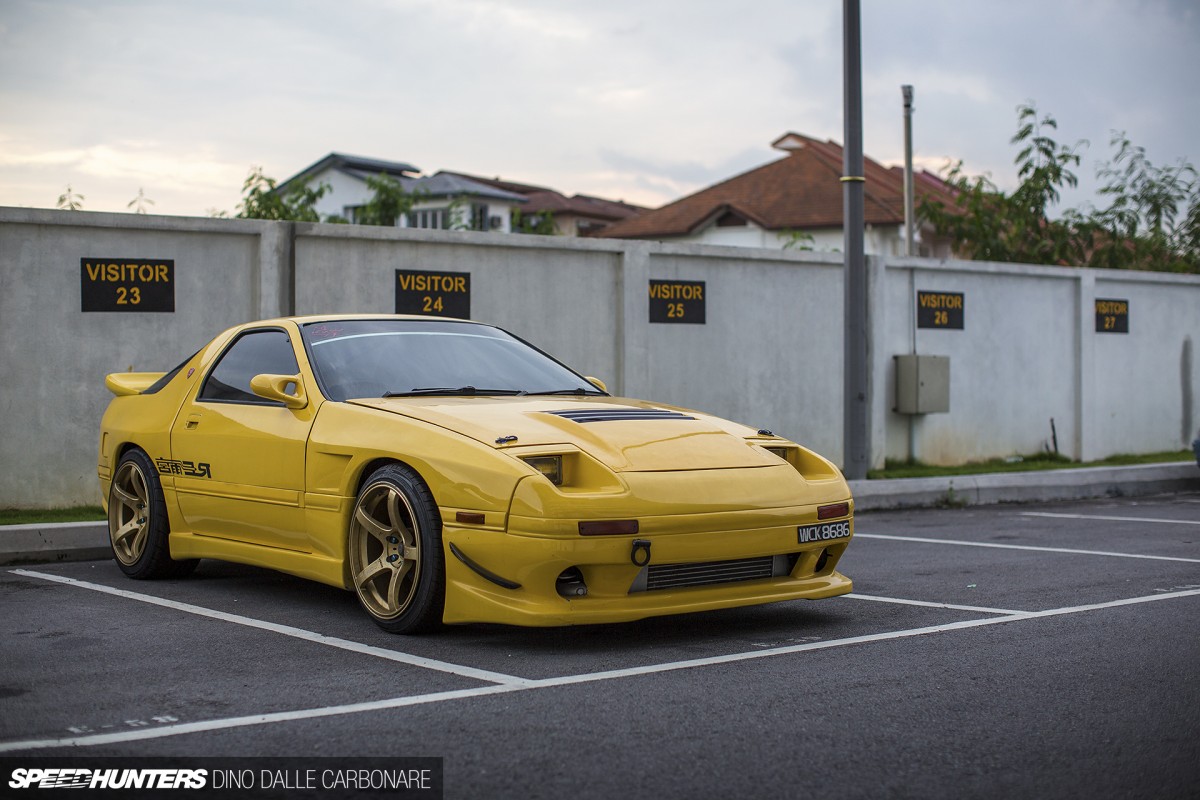 The yellow exterior with fixed, open-face headlights certainly set the car off well.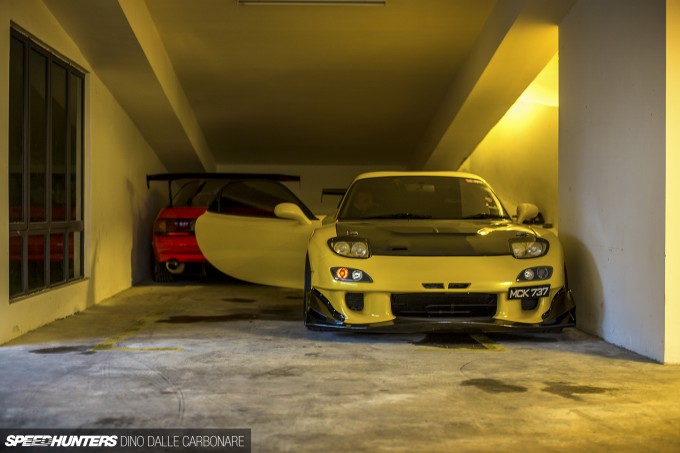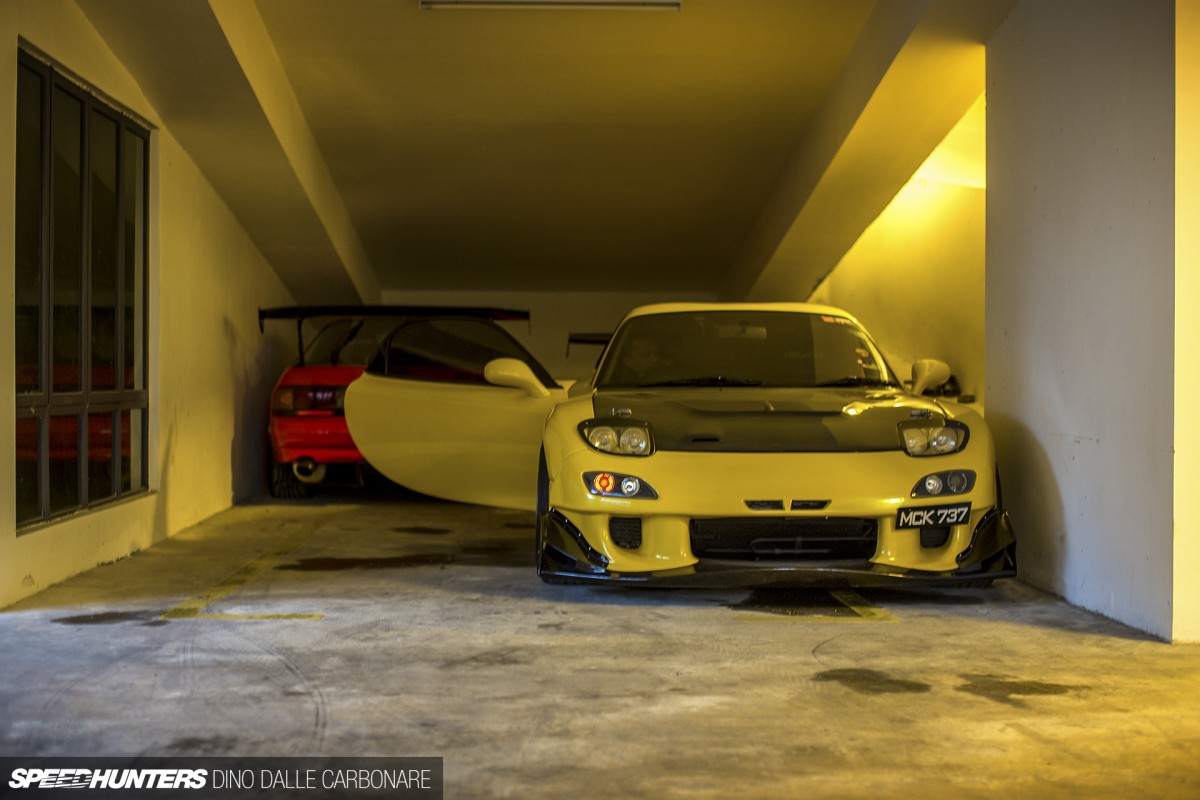 After another short drive we arrived at a private garage where Prem showed me his own cars.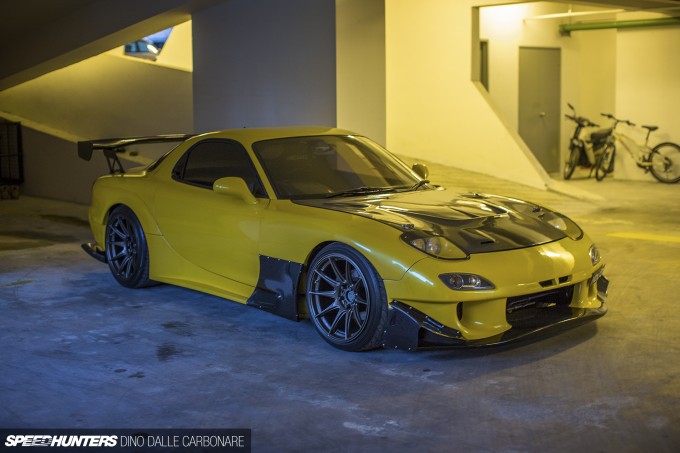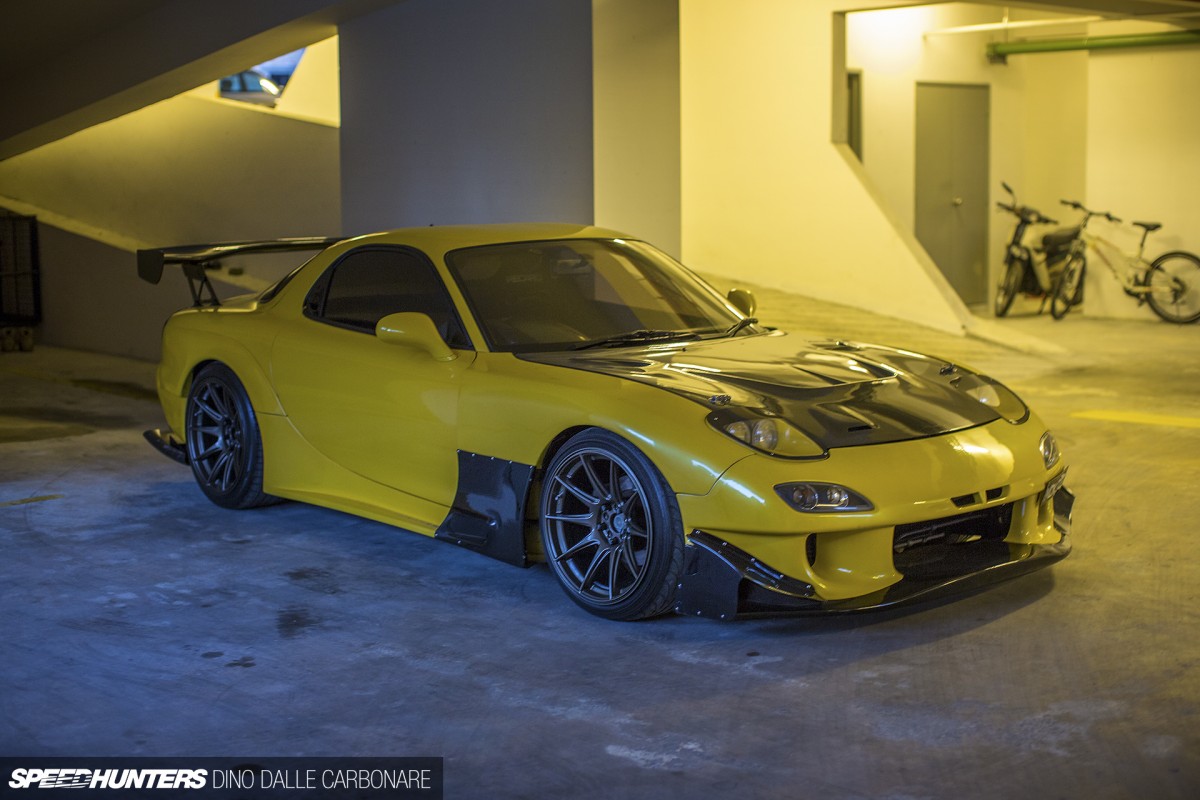 Another yellow RX-7 – this time an FD3S dressed up in RE Amemiya's finest aero conversion. Right behind it was his FC…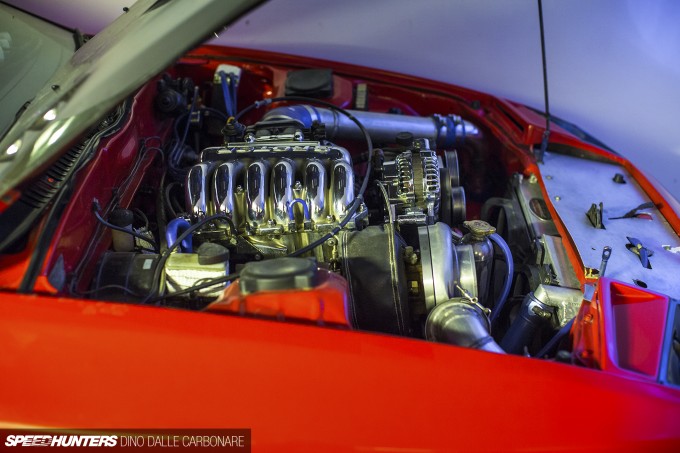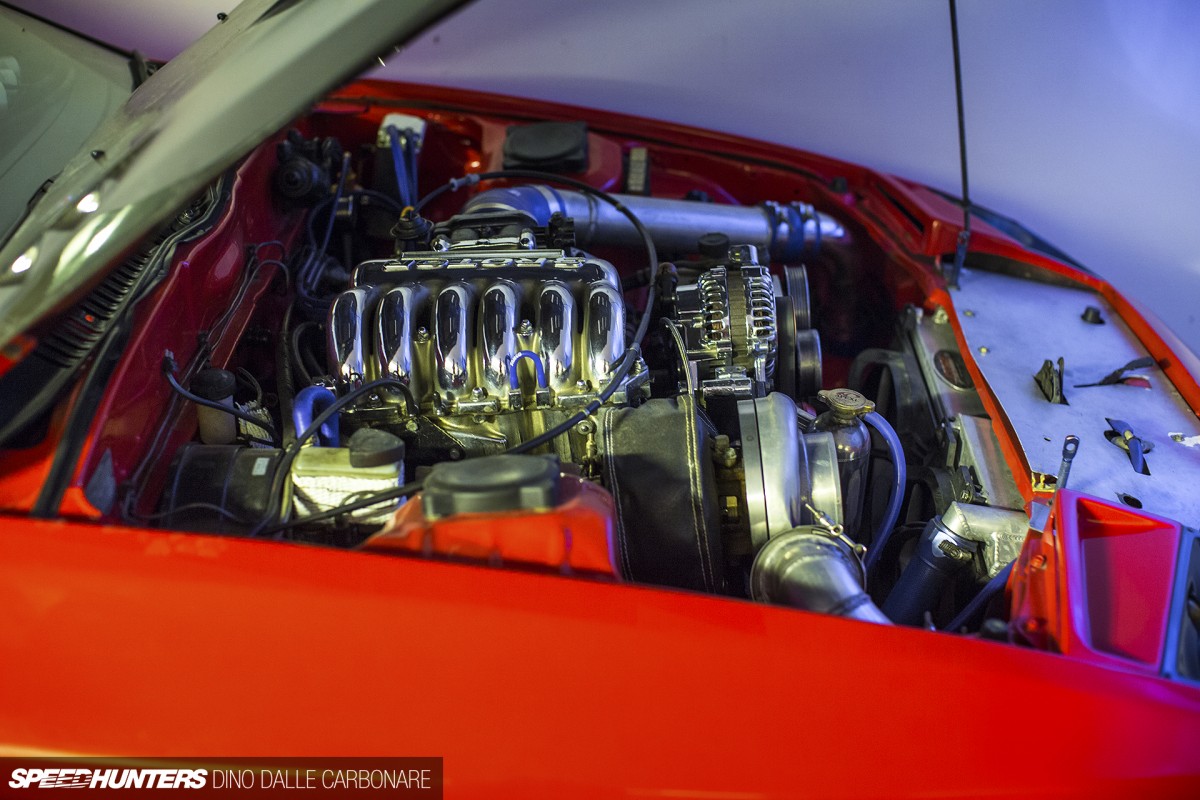 You guessed it – another 20B swap, and one that's running a turbo the size of my head no less!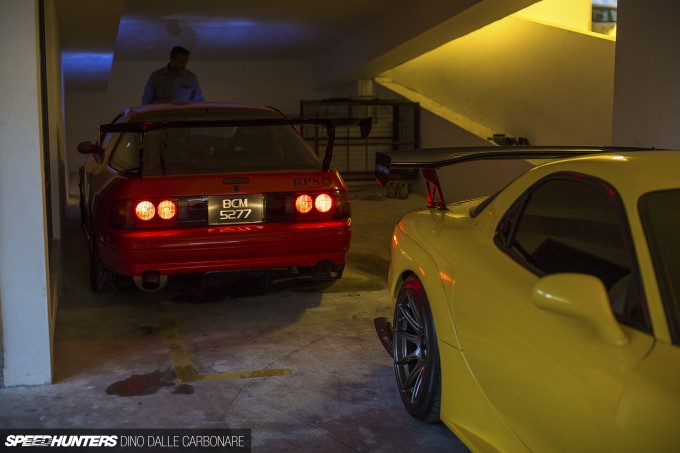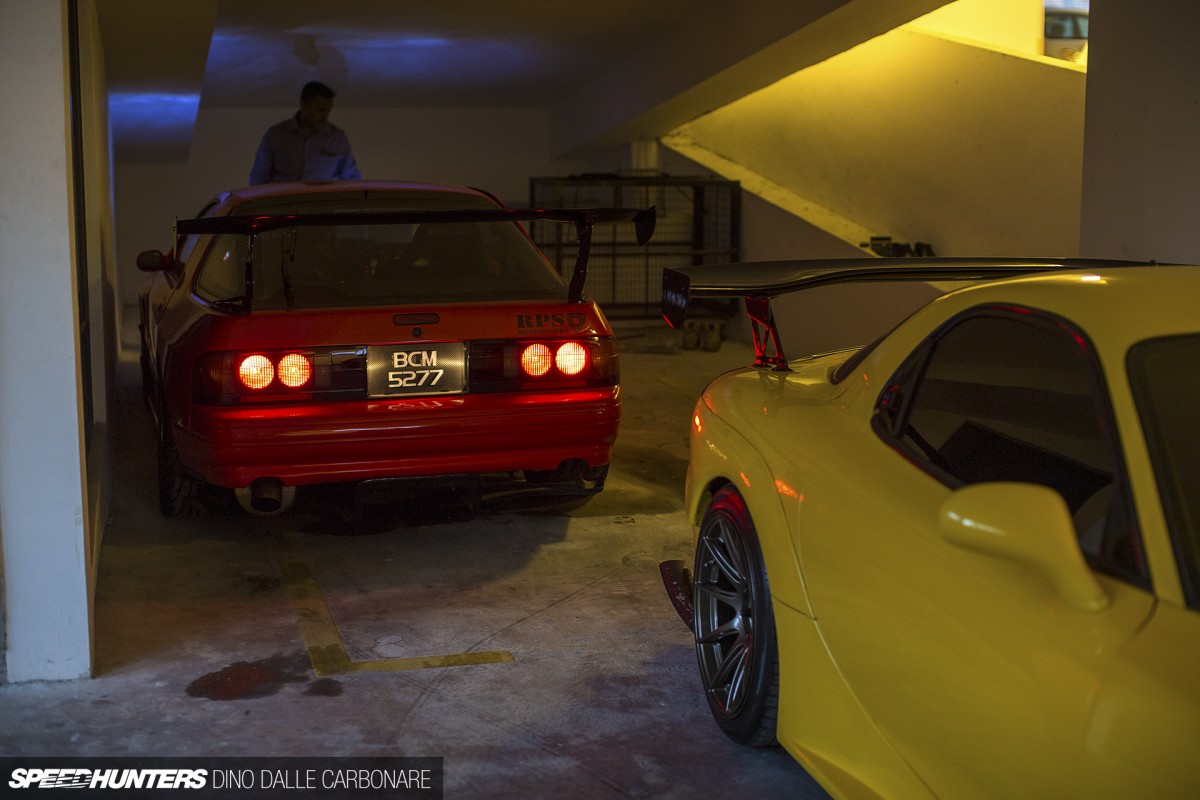 I'm really glad that Sean took me to RPS, and in doing that I got to meet Prem. All his cars need featuring as soon as possible, so I really hope I have a chance to stop by KL before the next Art of Speed show next year.
Thanks again to Prem, and Sean for all his help while out in KL!
Dino Dalle Carbonare
Instagram: speedhunters_dino
dino@speedhunters.com