It's been about six months since the Liberty Walk LB Works kit for the Dodge Challenger first surfaced at Tokyo Auto Salon, and I have to say, I'm surprised how many Challenger owners have decided to take the knife to their cars to fit it. There were actually a few different Liberty Walk kit equipped Challengers at Wekfest San Jose, including this machine from LTMW, which particularly caught my eye.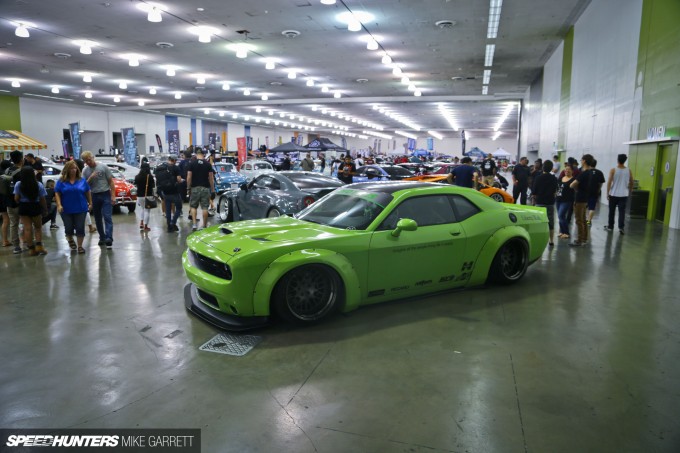 Coated in Dodge's unmistakable Sublime Green hue, the Challenger was impossible to miss inside the hall of the San Jose Convention Center, and every time I glanced over at it there was a sizable crowd nearby.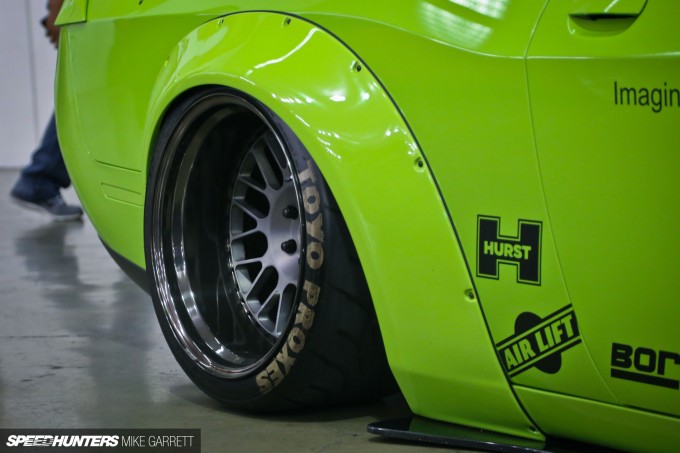 If I'm honest, I'm still not completely sure how I feel about the LB Works kit for the Challenger. On one hand the retro 1970s lines of the car lend themselves well to the over-fender look – perhaps even more so than some of the other modern cars Liberty Walk has worked with.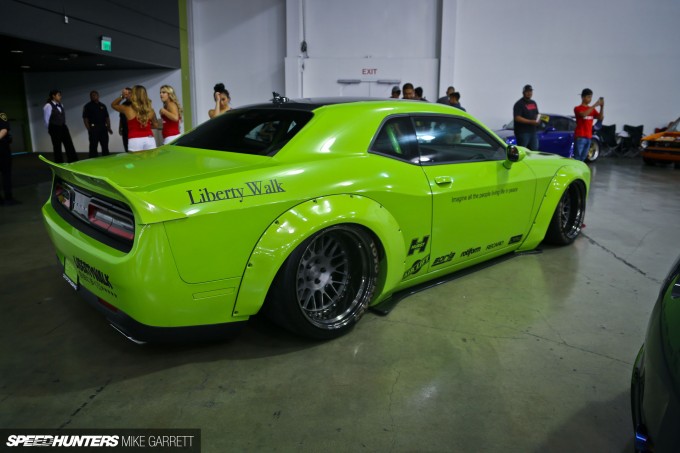 On the other hand, the Challenger is a huge car and it can be hard to alter the body this much without the result coming out awkward. This car though, seems to wear the look as well as any other I've seen.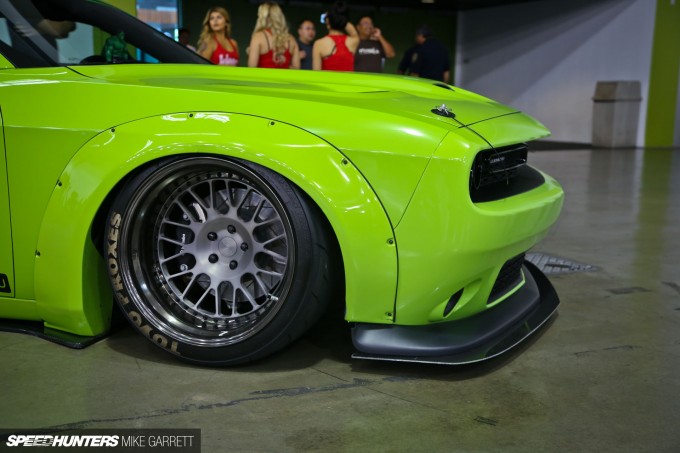 The key to pulling off one of these kits is in the ride height and wheel department, and thanks to an Air Lift Performance setup the Dodge is able to bring the shakotan feeling to life. The big-lipped Rotiform mesh wheels and Toyo R888s also help to complete the look.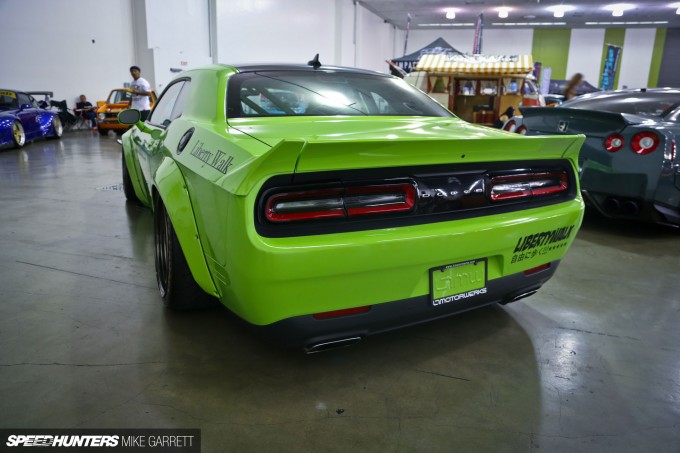 Along with the signature over-fenders, the kit also includes a duck-tail rear spoiler which matches in quite well with the Challenger's retro styling.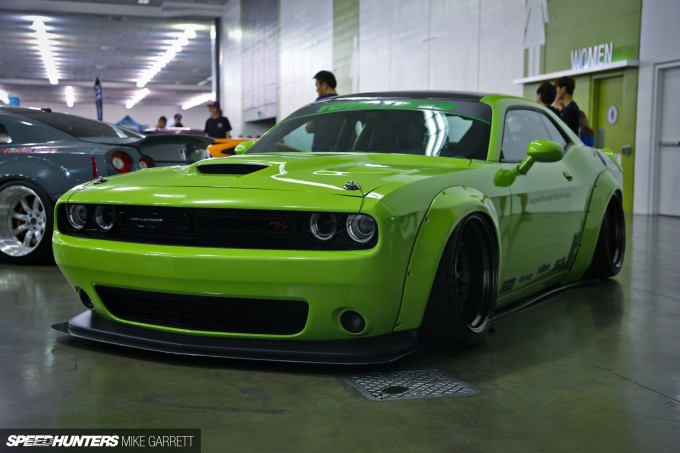 While this sort of thing certainly won't float everyone's boat, I do like the crossover appeal this car has. The slammed height, big fenders and stretched tires are something you won't see on many modern muscle cars – while the Challenger itself is an unusual sight in a scene usually dominated by German and Japanese imports.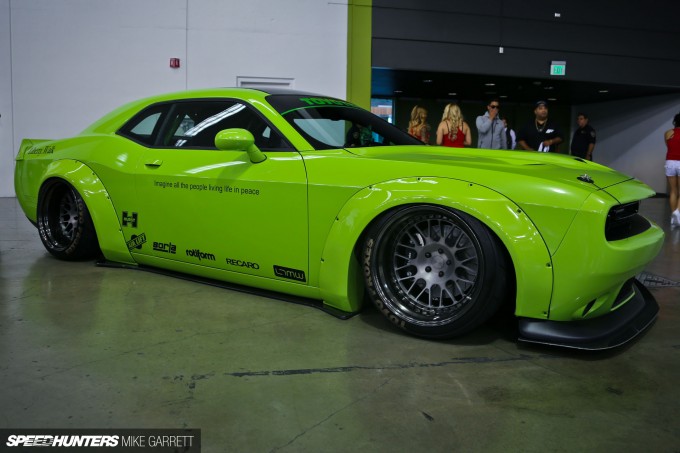 Now that I've shared some of my impressions, I'm curious to hear what you guys think about this. Has Liberty Walk gone too far? Or is this one of the best applications of the style yet?
Mike Garrett
Instagram: japanifornia_media
mike@speedhunters.com