The Speedhunter Within
You know you're a true hunter of speed by what you do once you land in a foreign country. As far back as I can remember, on every trip to a new and exciting land the first thing I'd do is check out the cars on the road; comparing makes and models to what was available back home. Be it in a bus going to and from the airport, a taxi or a rental car – you could bet that my face was pressed hard against the side window taking all the cars in. Fast forward a couple of decades and, well, nothing much really changed.
When I landed in Kuala Lumpur for the recent Art of Speed event, I spent the entire journey from KL International Airport to the hotel observing the other vehicles on the road. This whole otaku-like scanning of cars in foreign lands has somewhat evolved to something we like to refer to as Speedhunting. And thanks to the massive following we have in many countries, we're often greeted by local enthusiasts who are keen to show us their little slice of global car culture.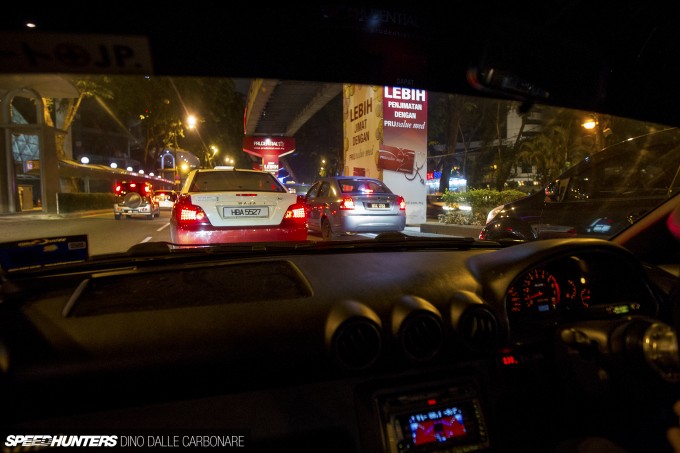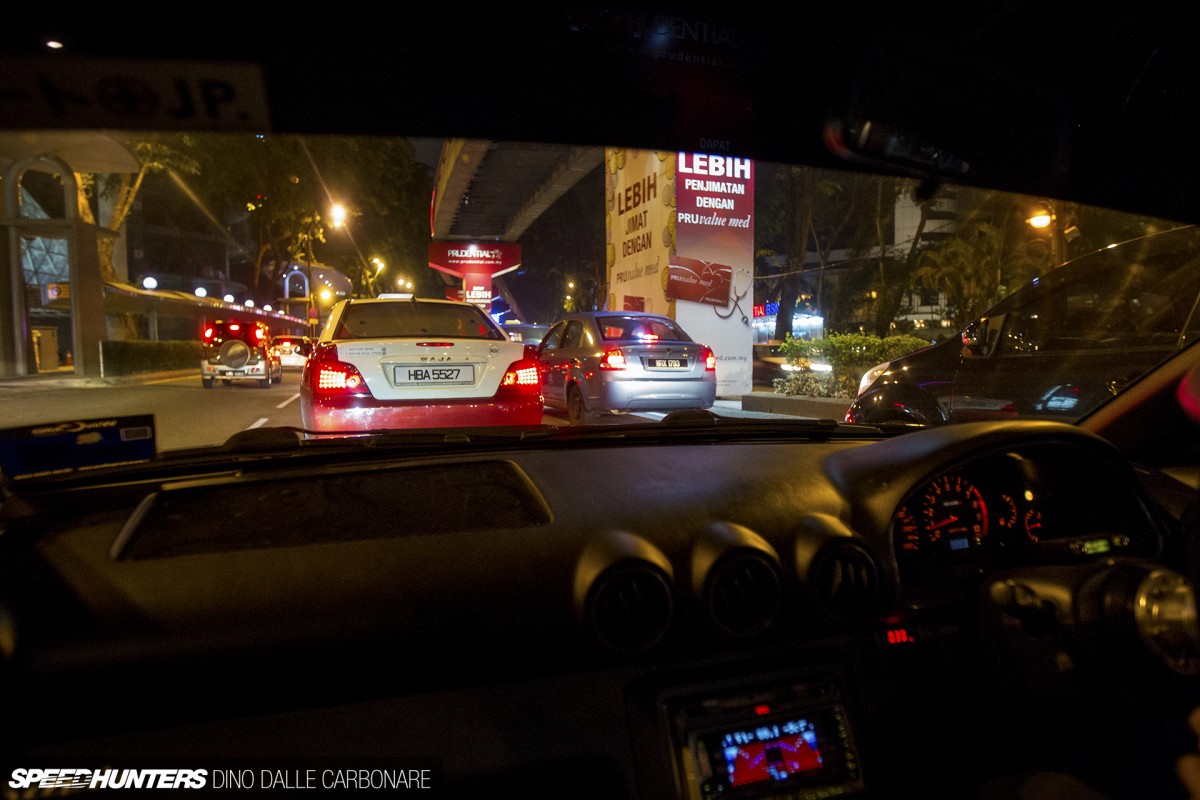 This was very much the case in KL, and weeks before I was due to fly out from Japan I was getting messages on Facebook, Instagram and email from people wanting to meet up. And really, how on earth could I turn down such an opportunity? So, after spending a good 12 hours at the Art of Speed show, I found myself being picked up at my hotel by a nicely tuned S15 Silvia.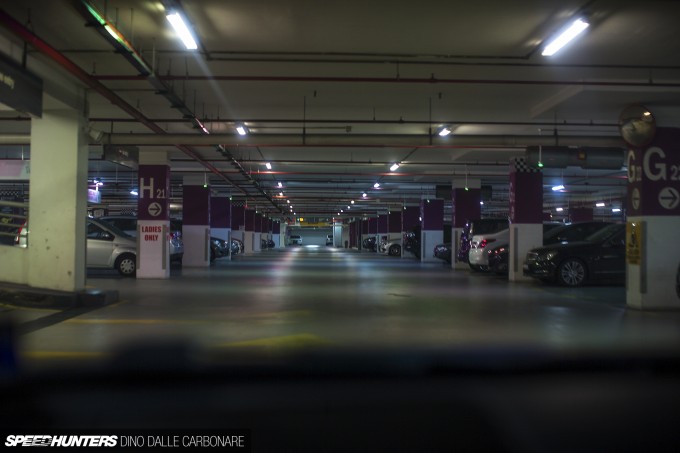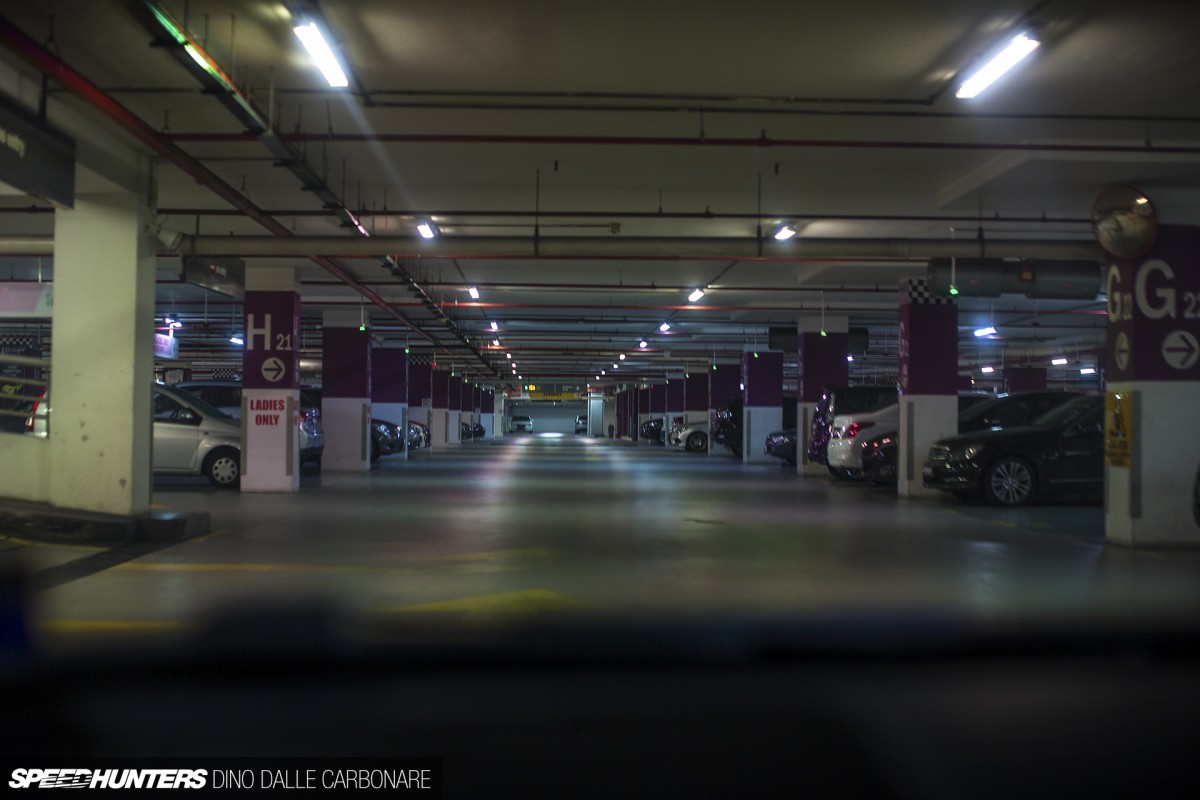 Through the wonders of the internet it seemed like an impromptu meet had been organized in Speedhunters honor, and following a half-hour drive through town we arrived at the location. As we drove into the parking garage of a local mall, there were no tell-tale signs that something was going down.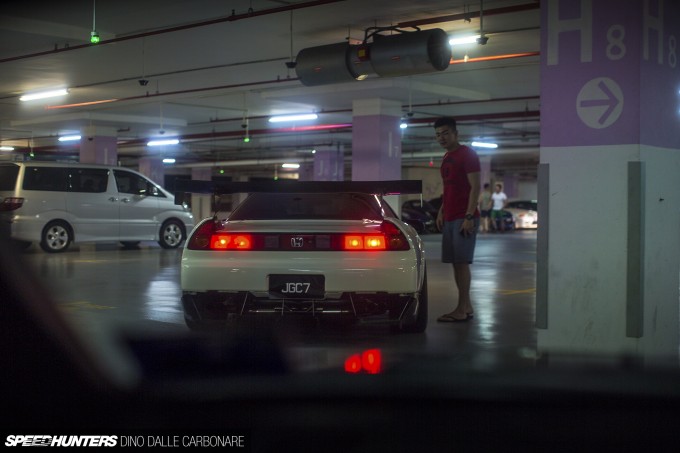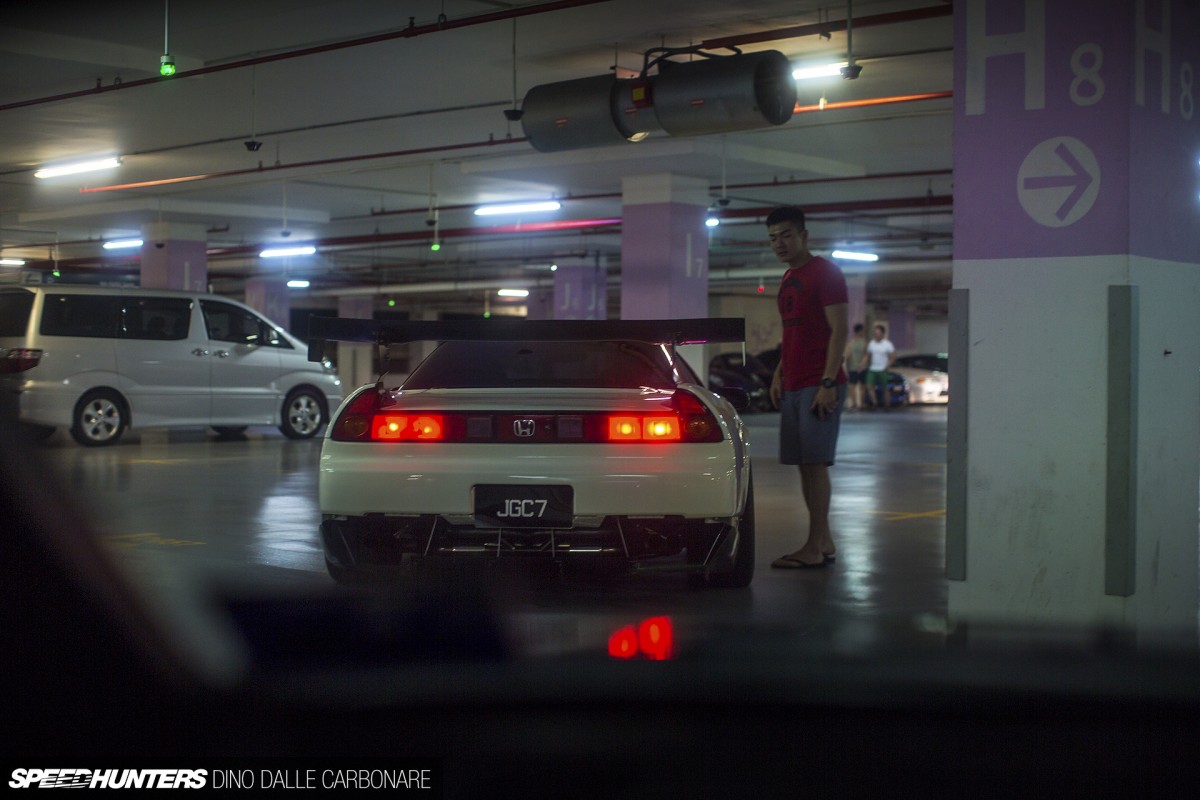 We drove around for a few minutes while my escort in his S15 called up a few of his friends to try and figure out where everyone had gathered. But that wasn't necessary, as a few raspy barks echoing in front of us soon materialized into the familiar rear end of an NSX.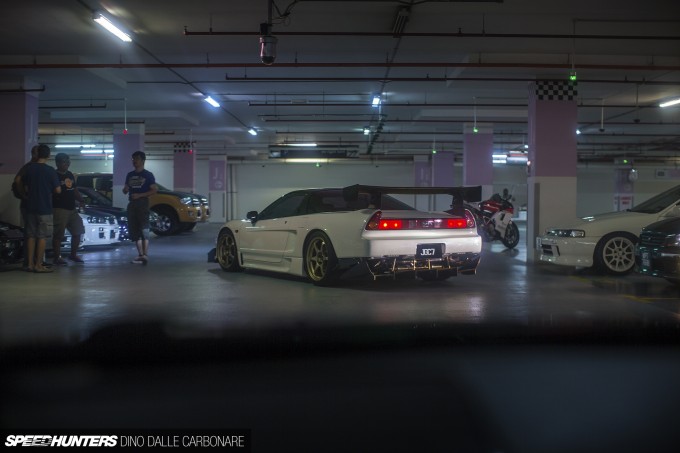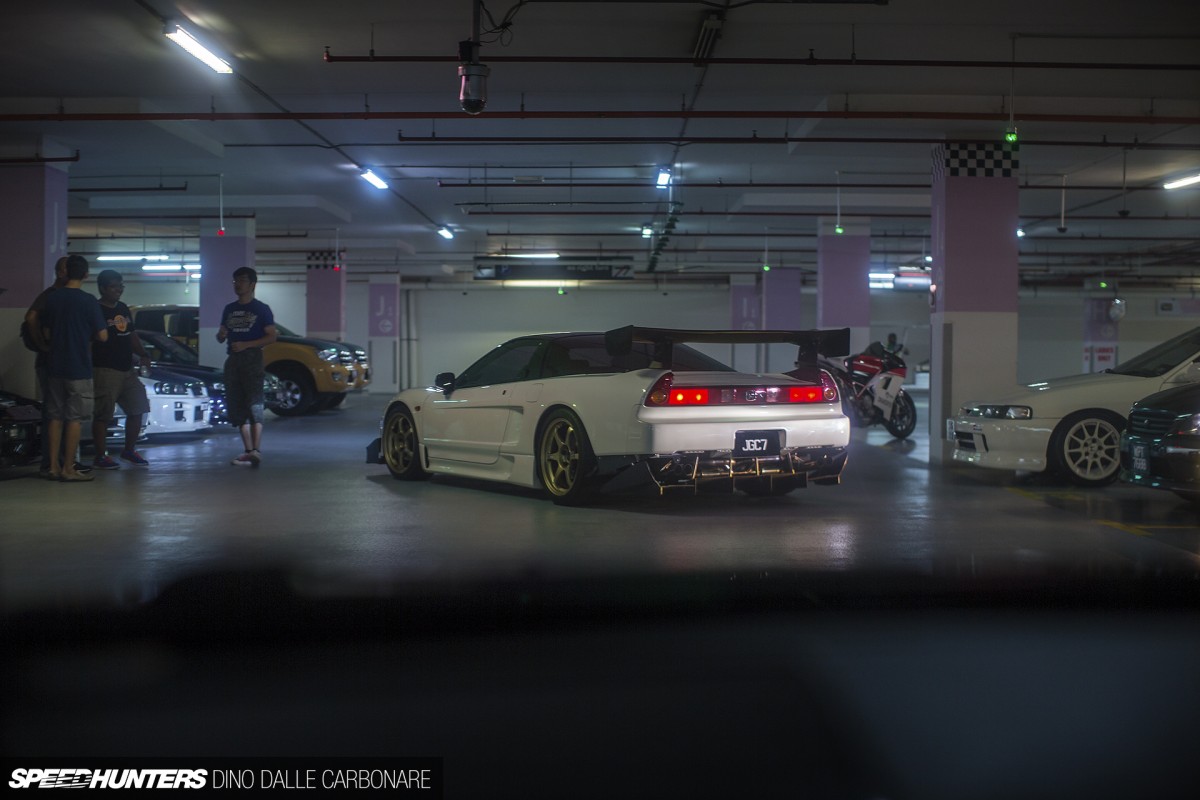 We followed the Honda and eventually met up with the others.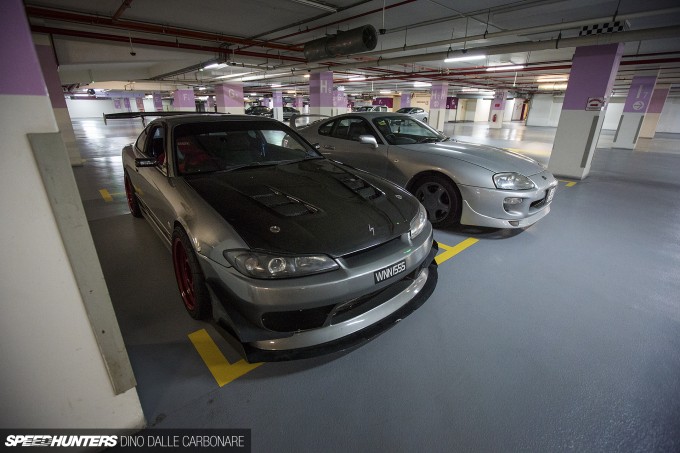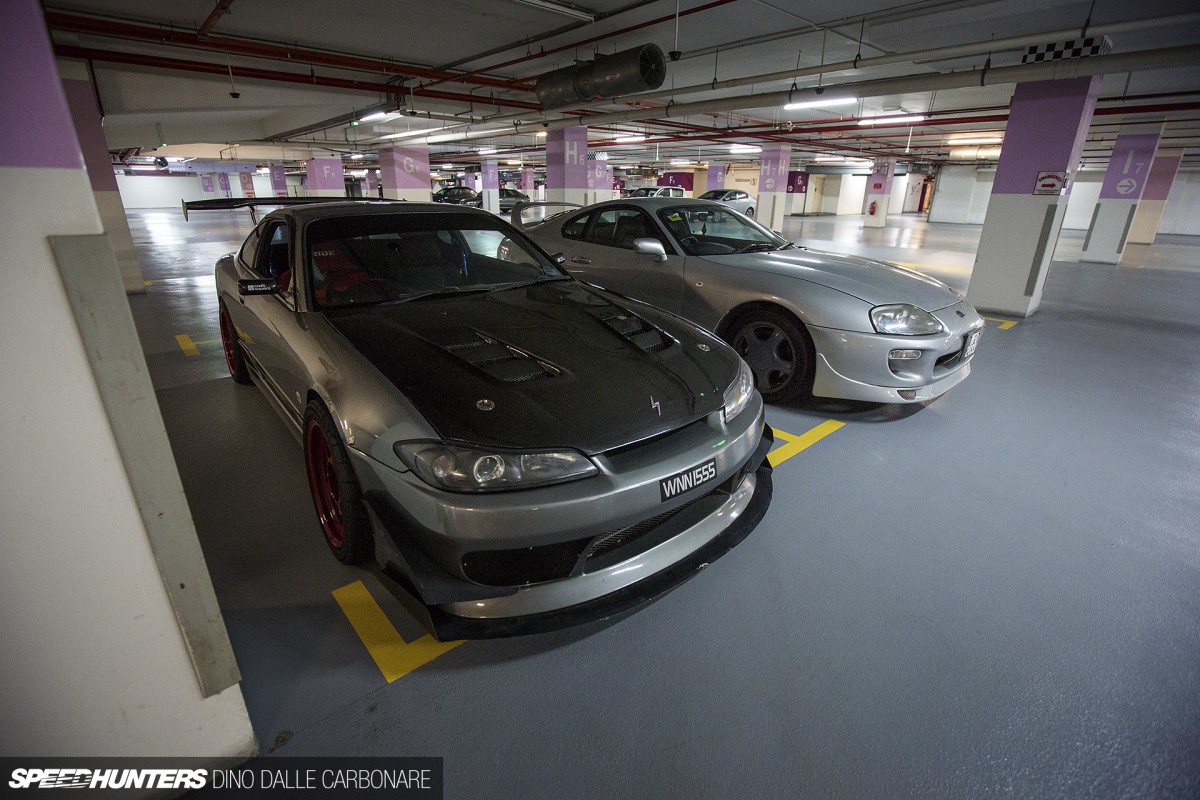 We quickly parked and jumped out to meet with the guys who had come along to hang for a little bit.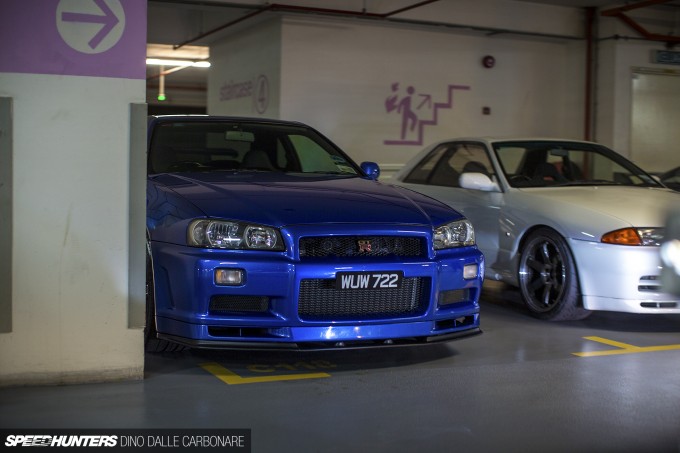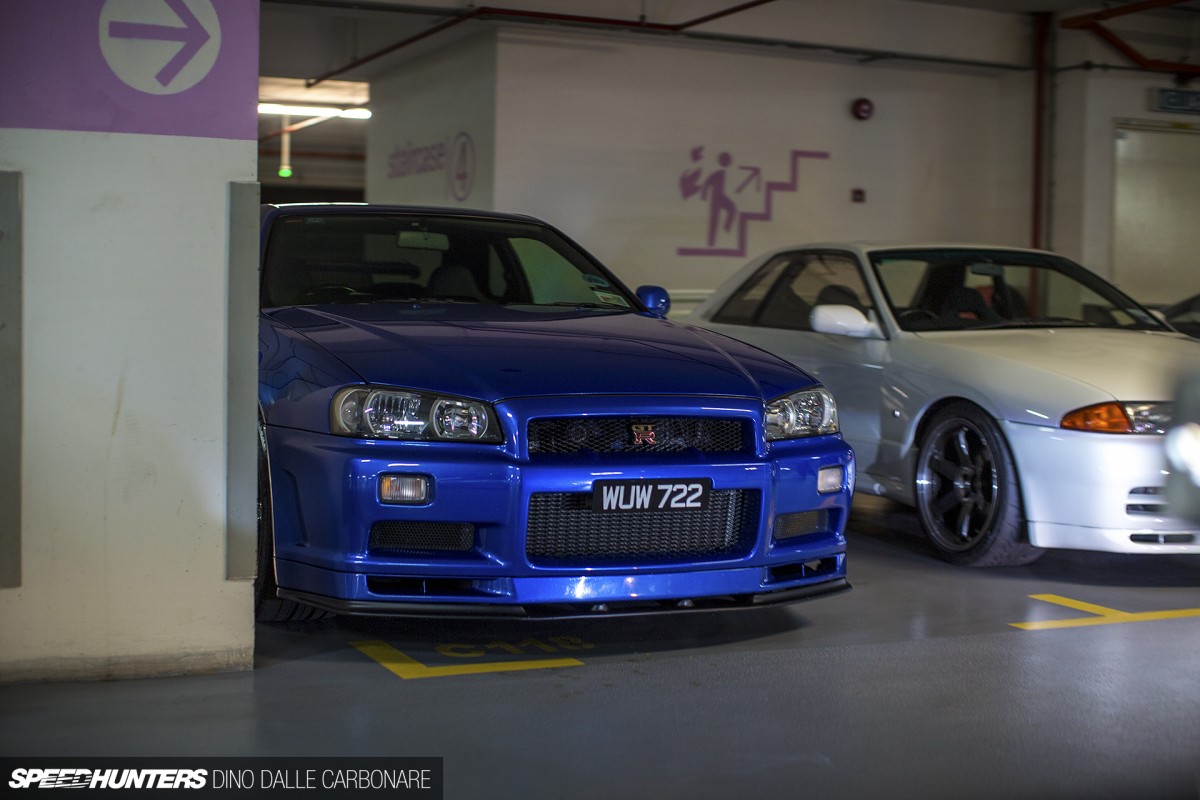 As soon as I took a quick glance at what had turned up, I remember thinking, 'Ah, so this is where all the interesting cars in KL hide out.'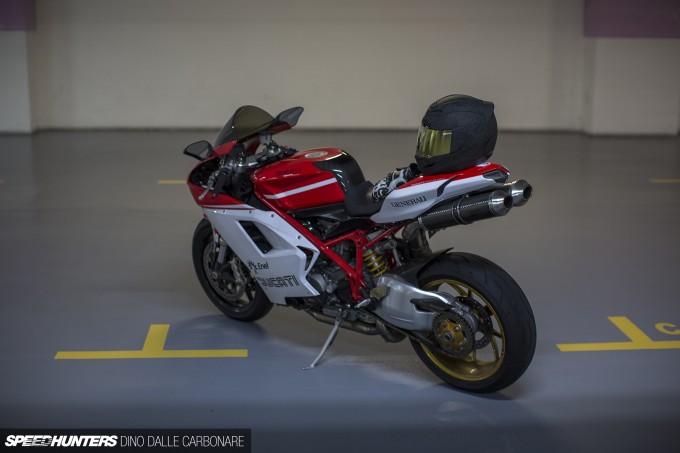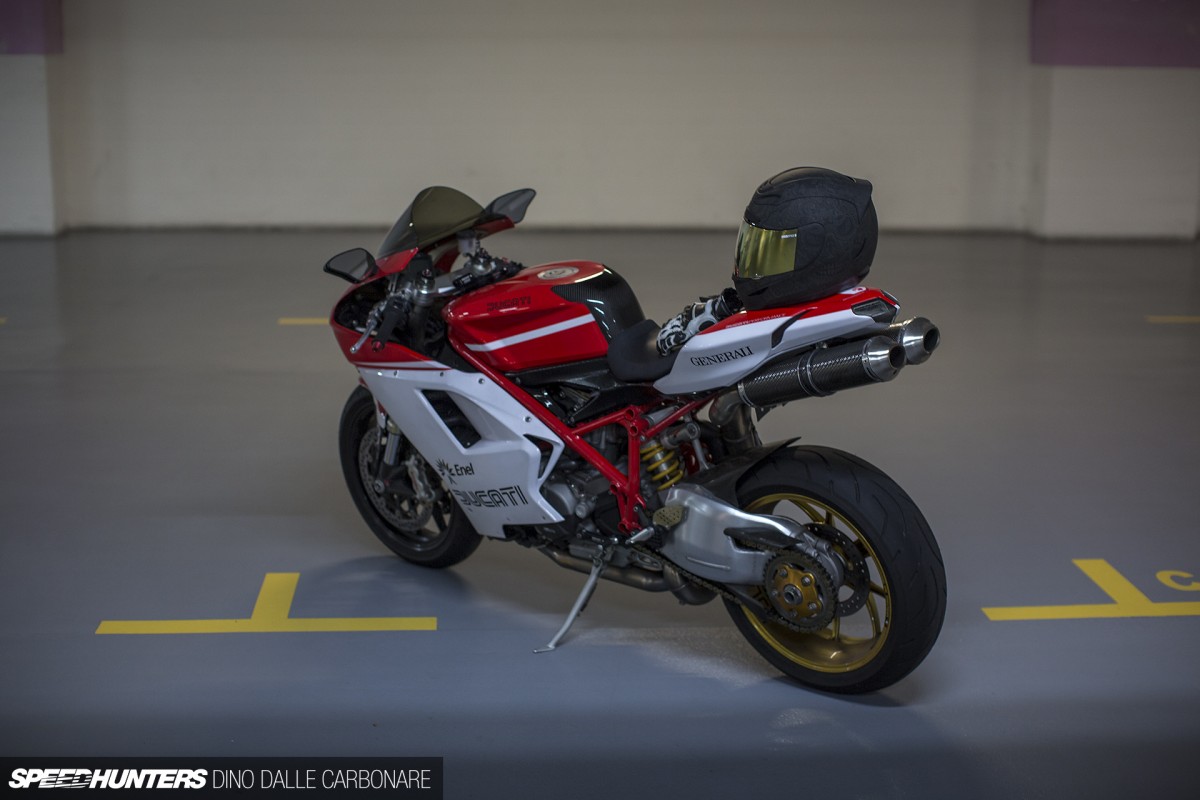 After seeing swarms of scooters weaving through KL traffic it was also rather refreshing to see a proper bike – one from my neck of the woods too.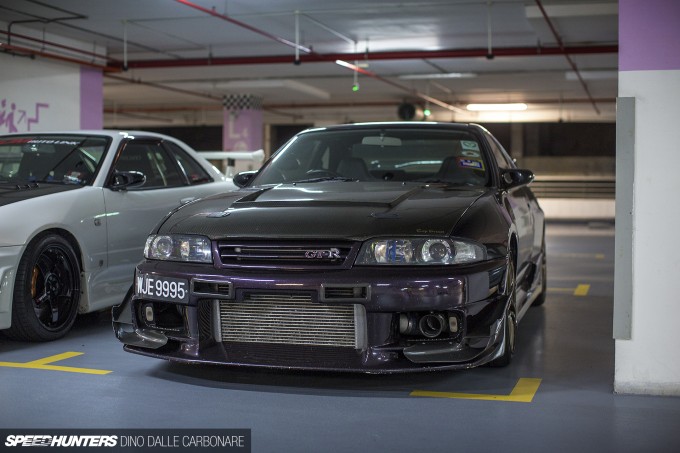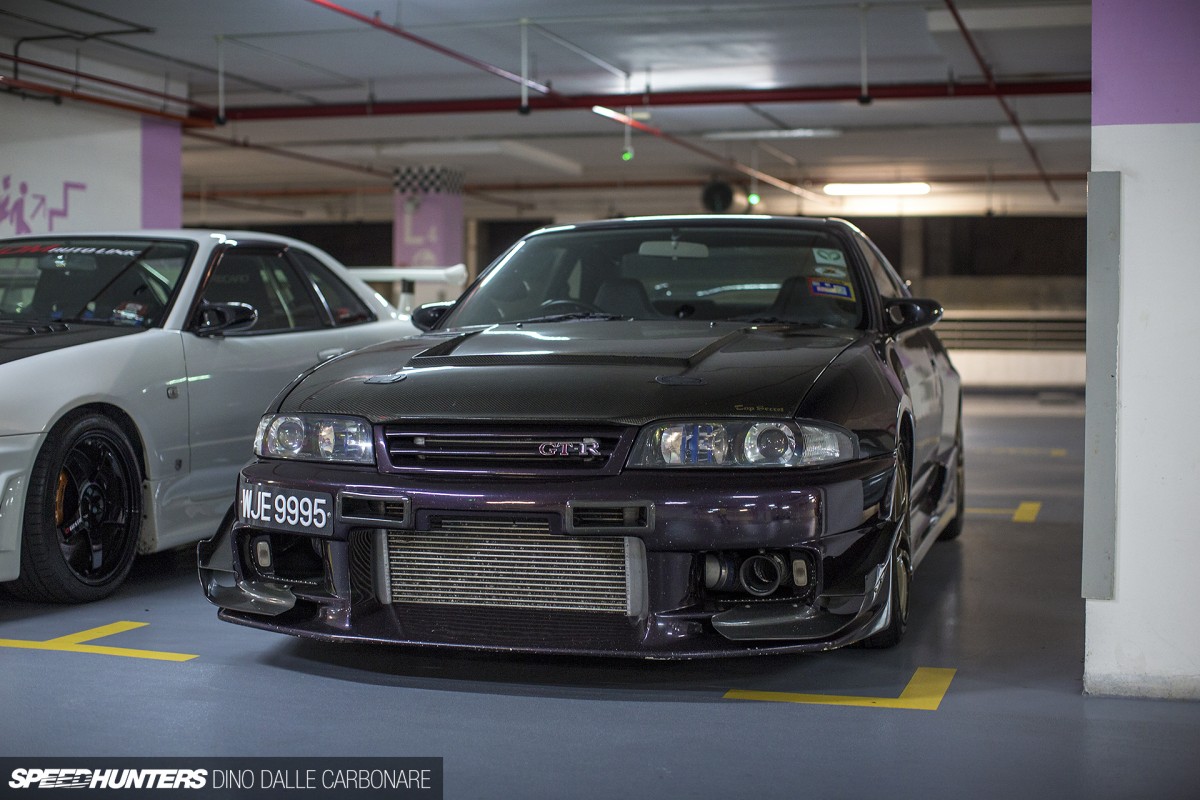 It doesn't matter where I am in the world – GT-Rs just seem to find me. I have nothing against this of course, and seeing how owners tackle their tuning and upgrades is probably the thing I enjoy the most.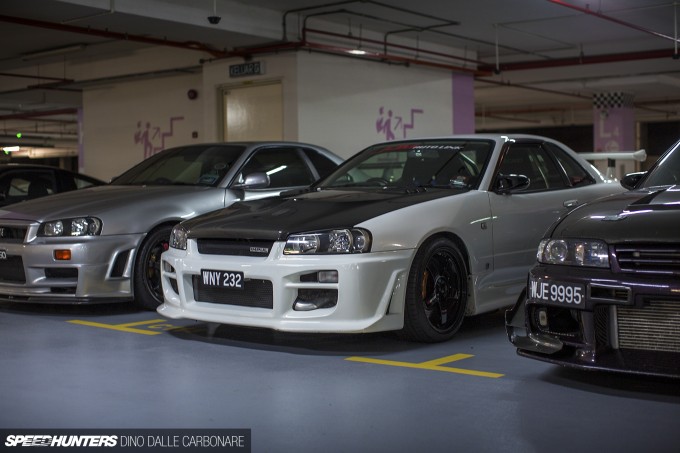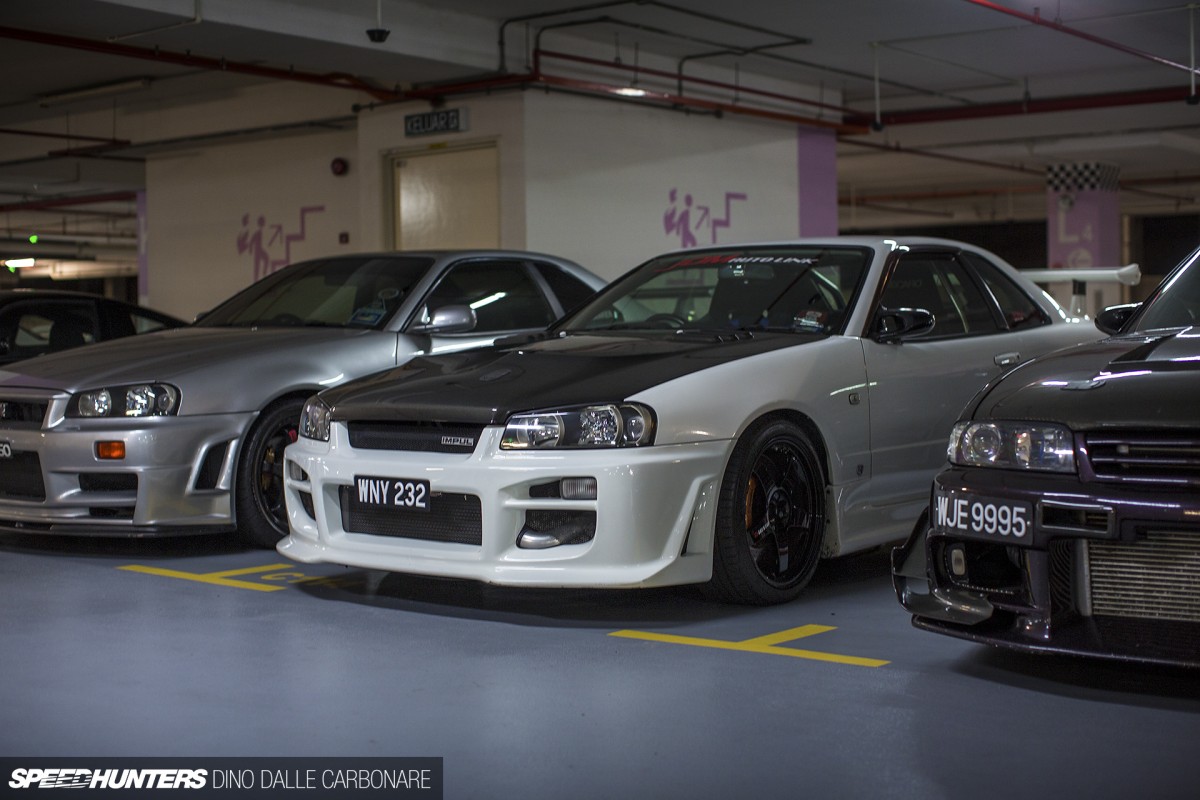 Here in Malaysia it seemed as though the JDM influence was rather strong – and that's a very good thing. This is an area of the world were knock-off parts are far too common, so it's nice to see true enthusiasts going down the authentic route.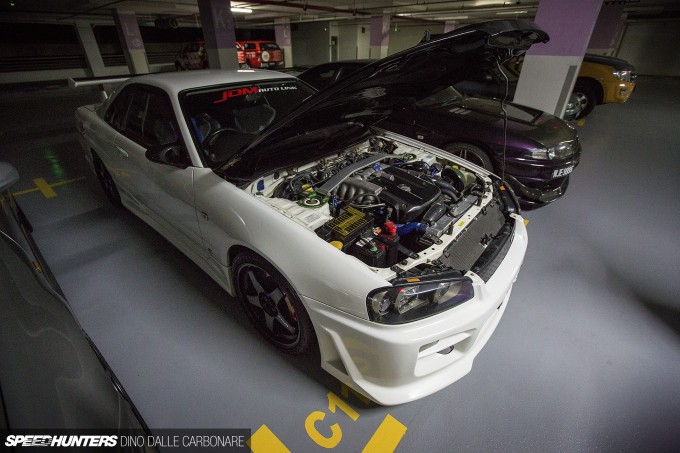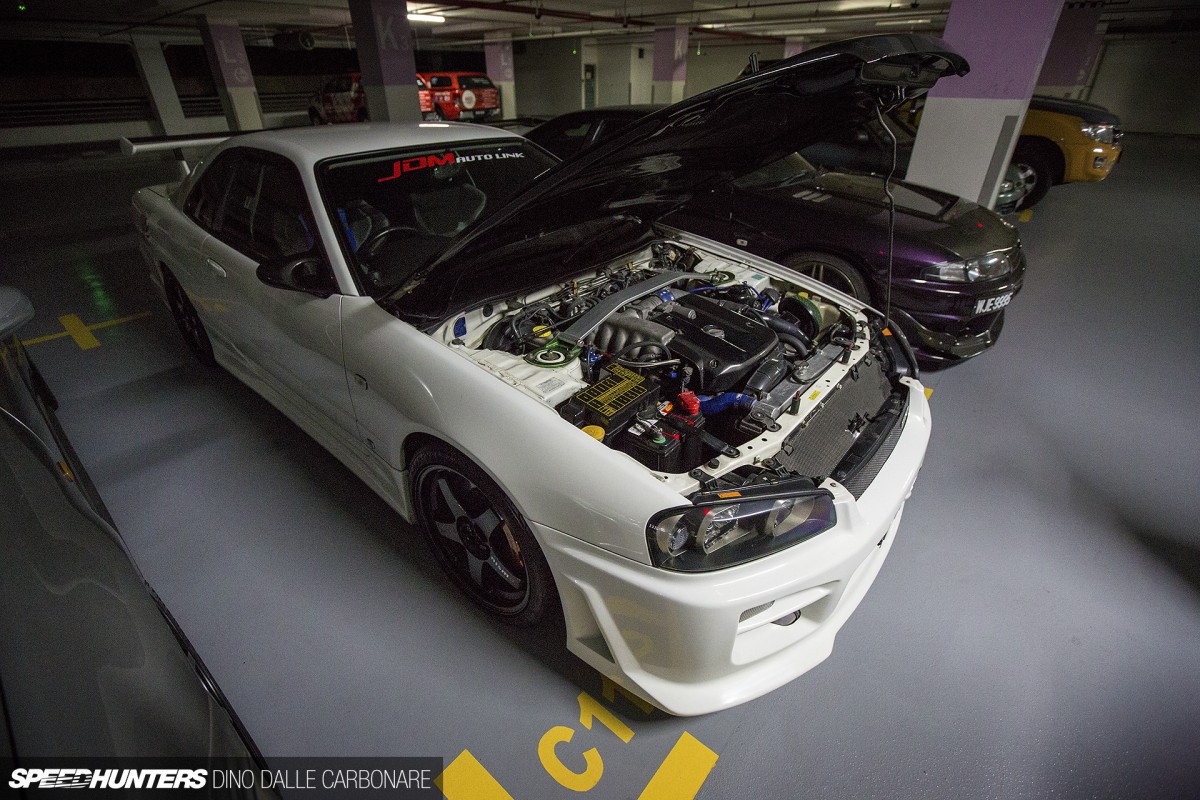 One car that I noticed immediately was this ER34 Skyline GT-t. It stood out for its narrower body compared to all the other GT-Rs that had shown up, but what it lacked in width it more than made up for in upgrades. This is the first GT-t I've seen fitted with R35 GT-R brakes all around, and it even had the multi function display out of a BNR34.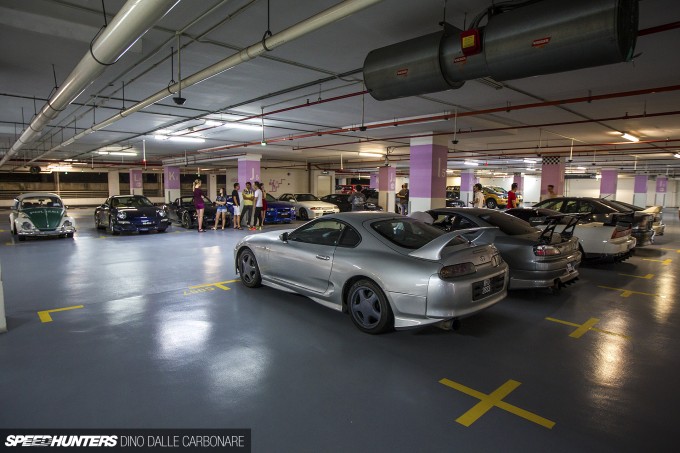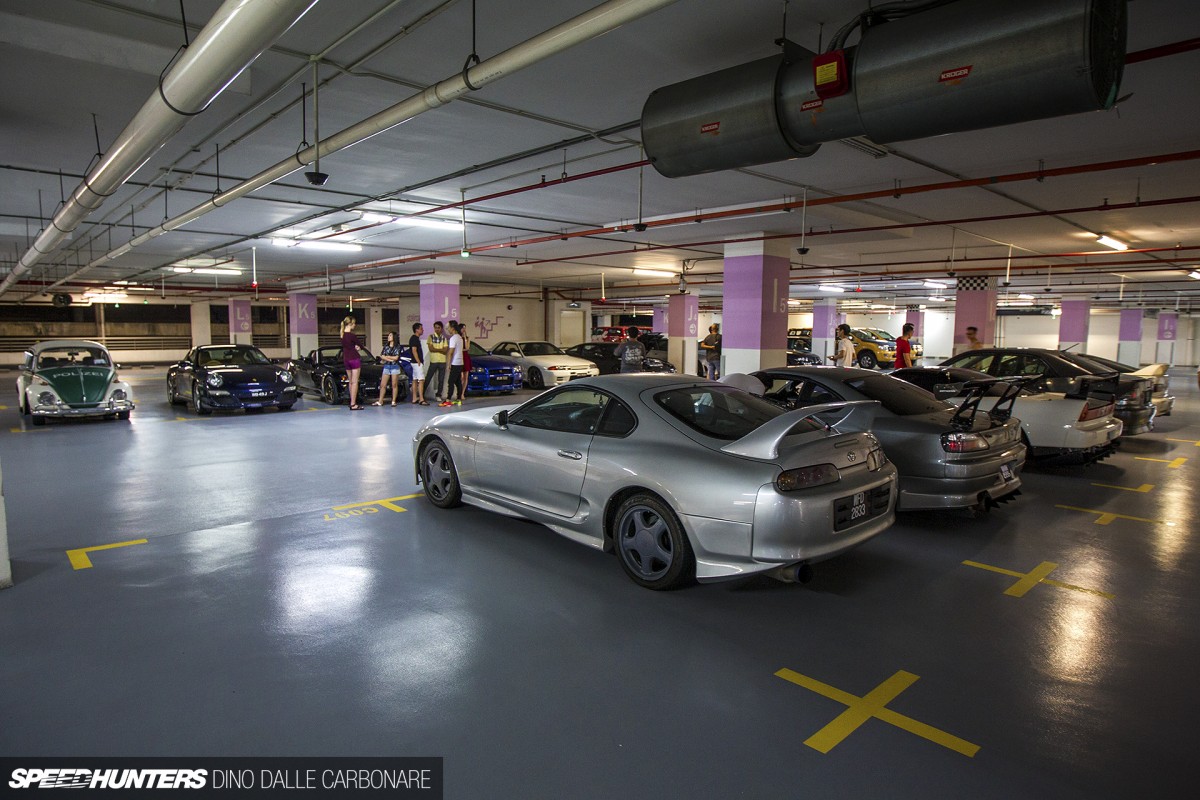 It wasn't a massive meeting, but that was probably best. It was quiet, it didn't attract much attention and everyone seemed to know each other, which made the whole atmosphere very friendly.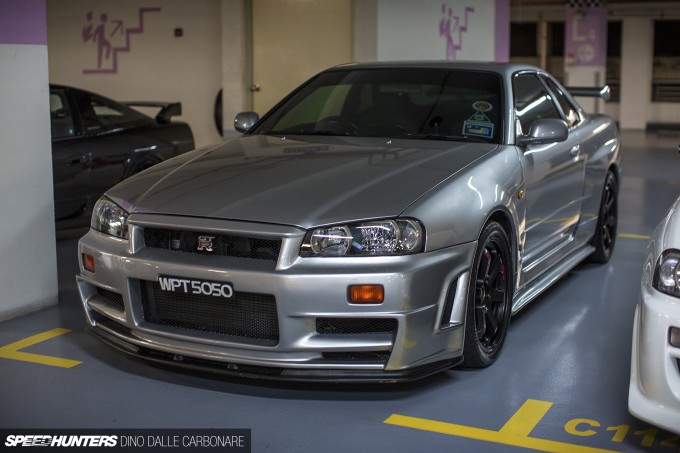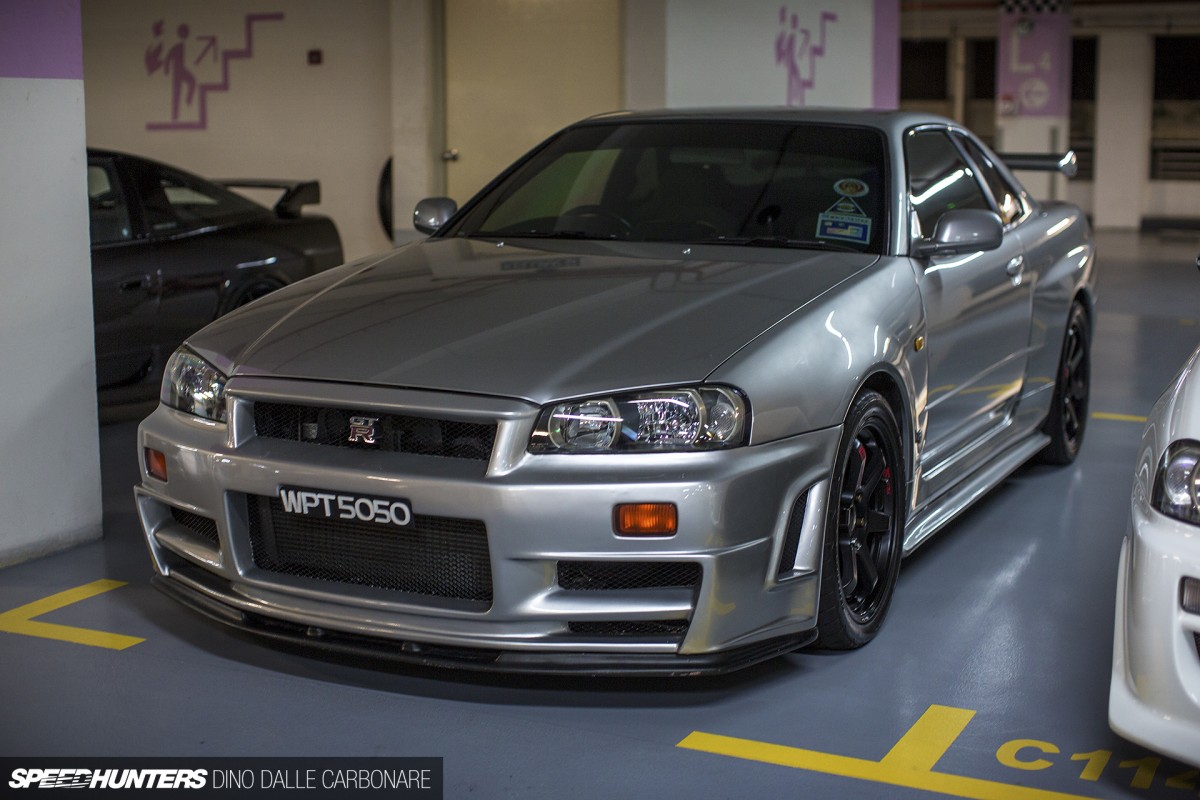 This silver BNR34 beautifully exhibited the massive effect that a Nismo Z-tune bumper can achieve. It was also running Nismo side and rear skirts – parts I've been contemplating fitting on Project GT-R for a good decade now.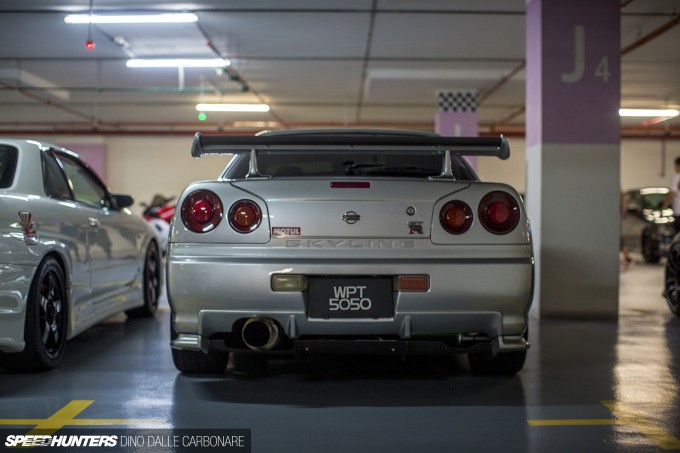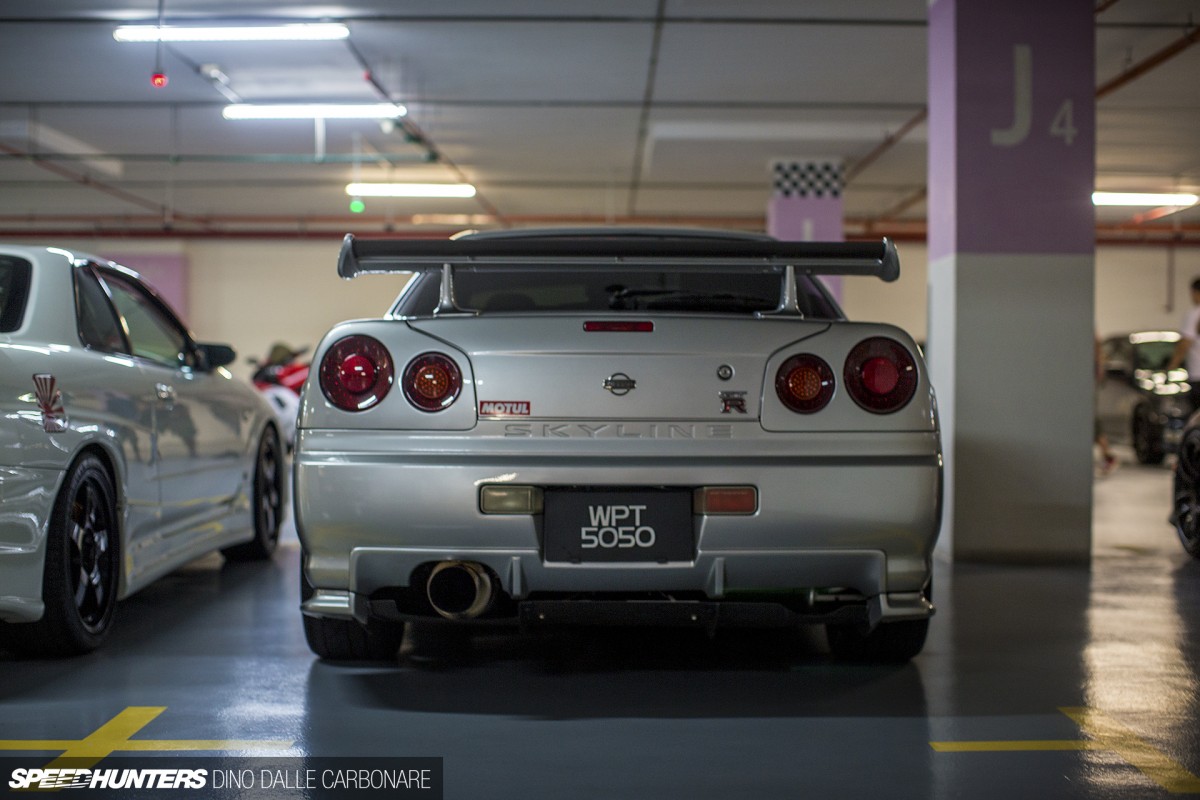 Simple and to the point, just how I like it.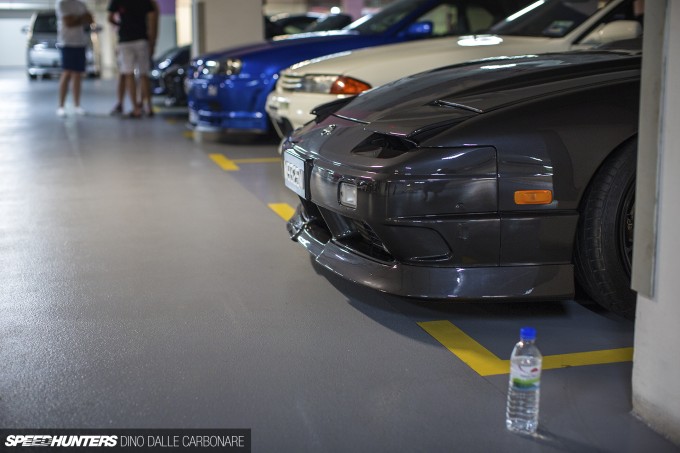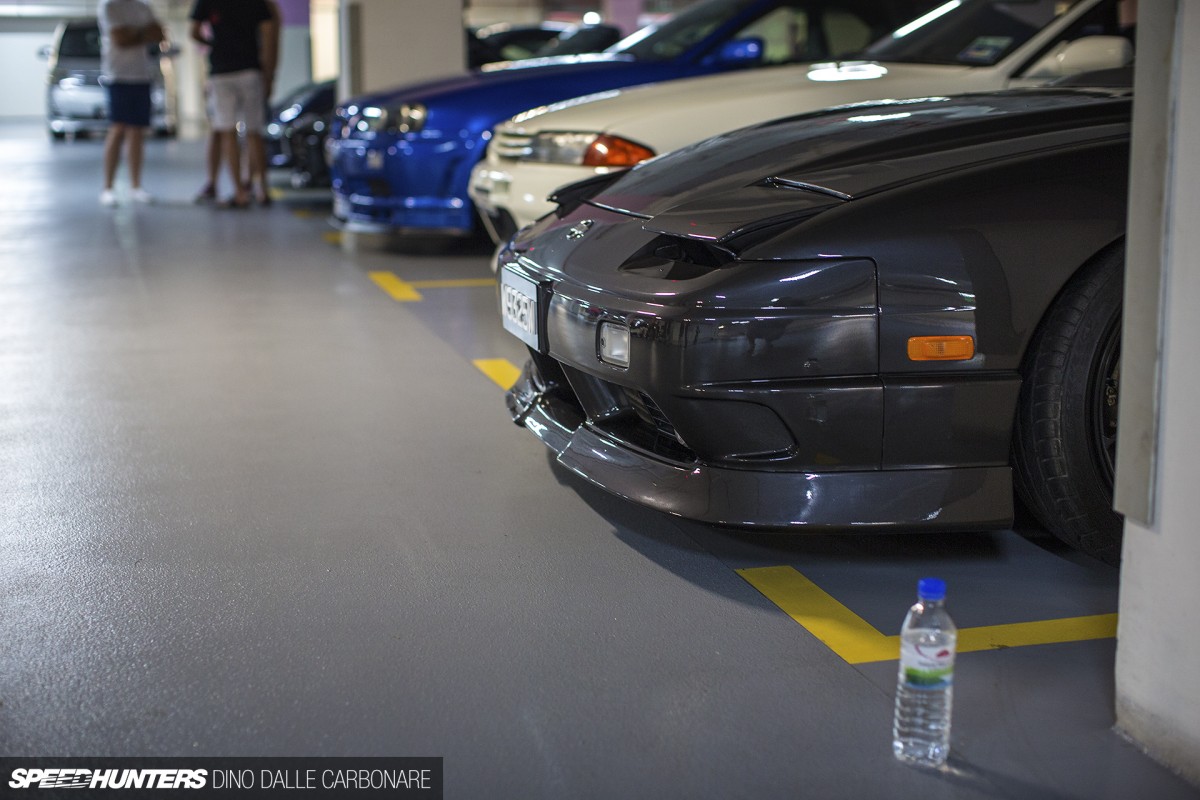 As I made my way down the line I came across the familiar pointy front end of an RPS13 – the first one I'd seen in KL.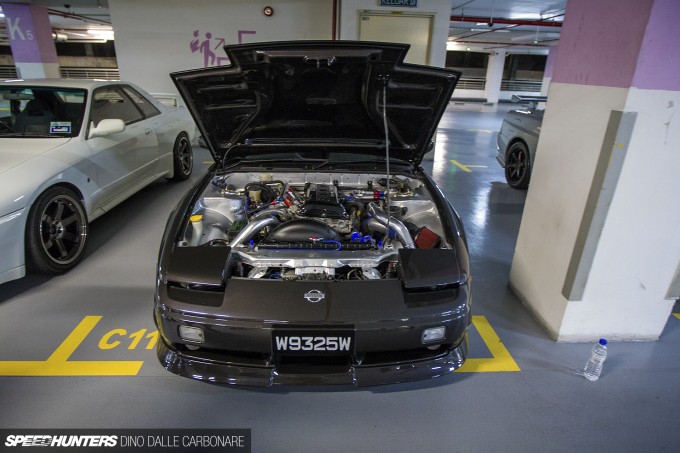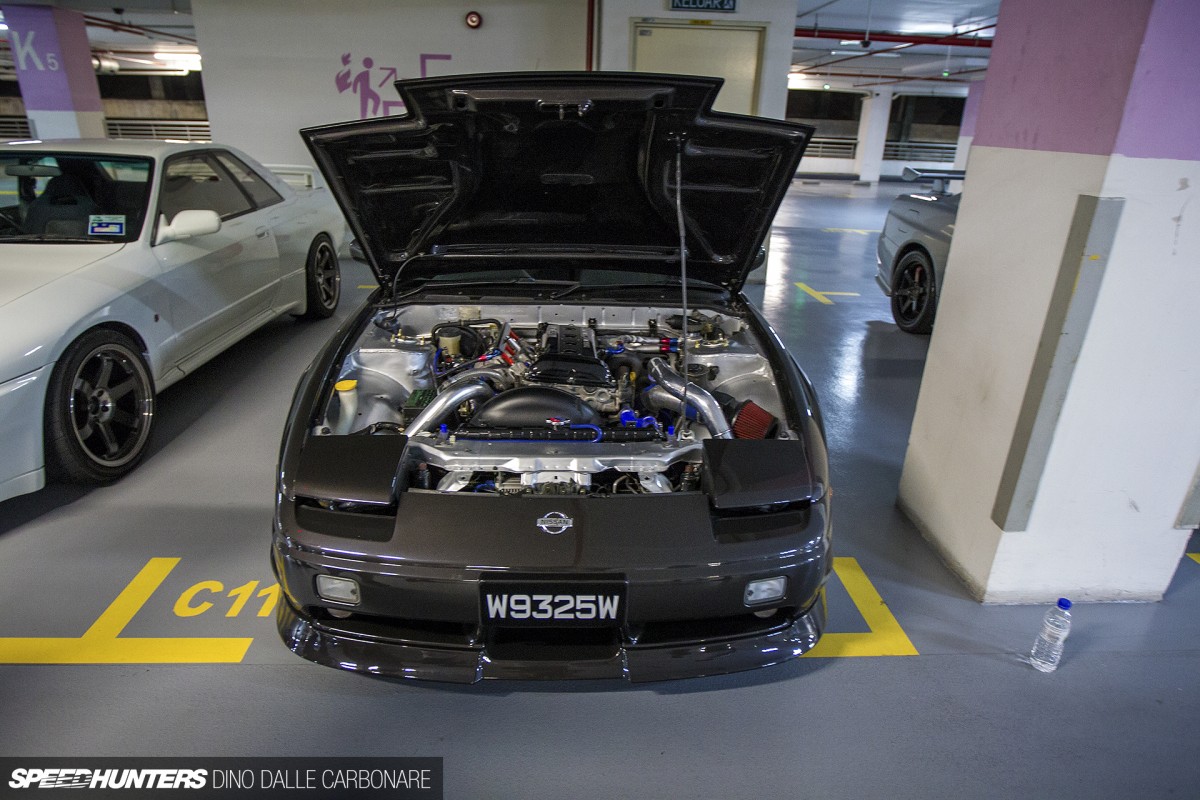 This particular build was very well executed and sported fresh paint both on the exterior and in the engine bay. I was uncovering an obvious trend…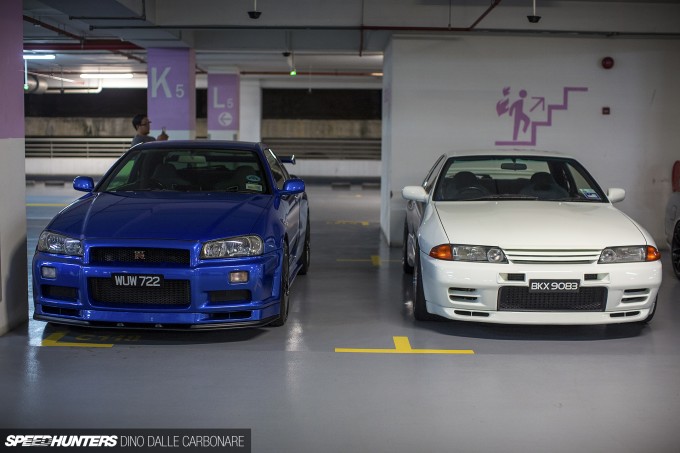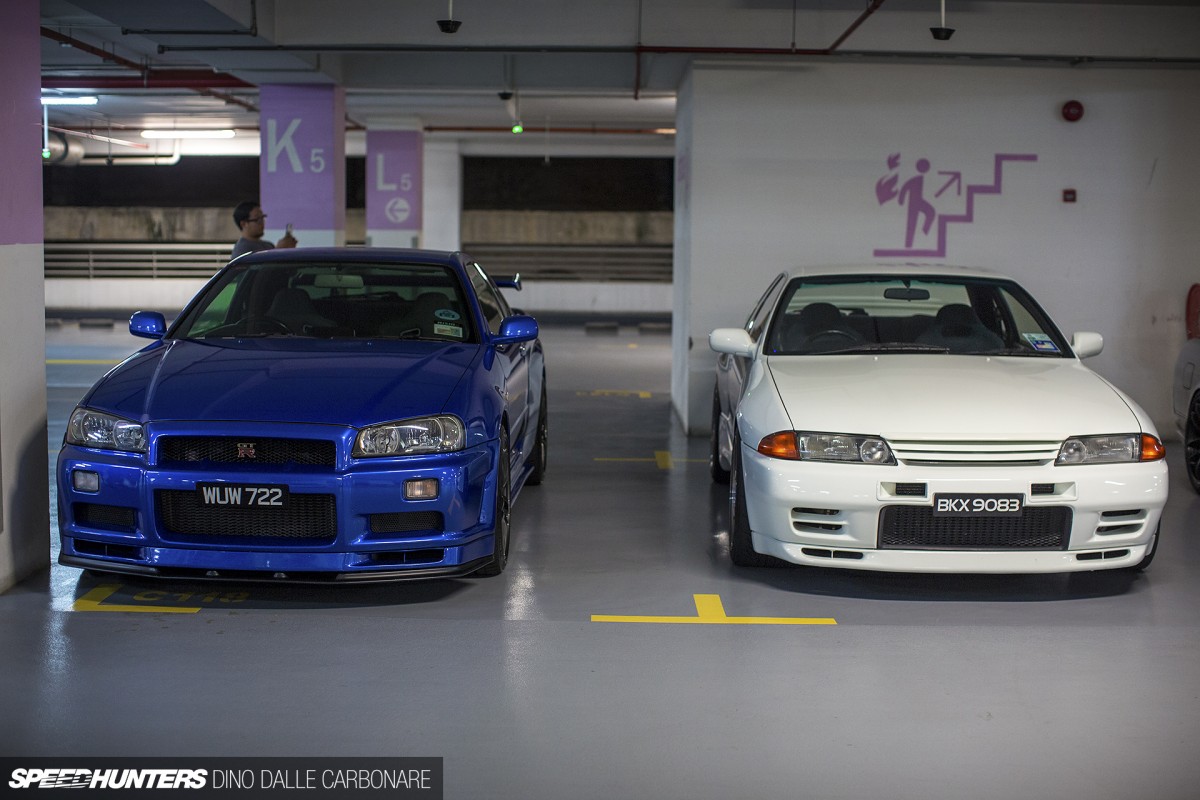 The white BNR32 perfect completed the full second-gen line-up of GT-Rs. It's a pity that no R35s showed up, but I actually spotted quite a few of them on the road while driving to and from the show.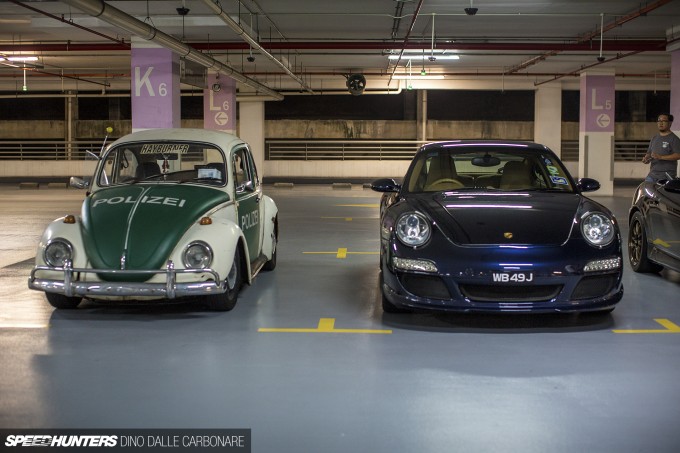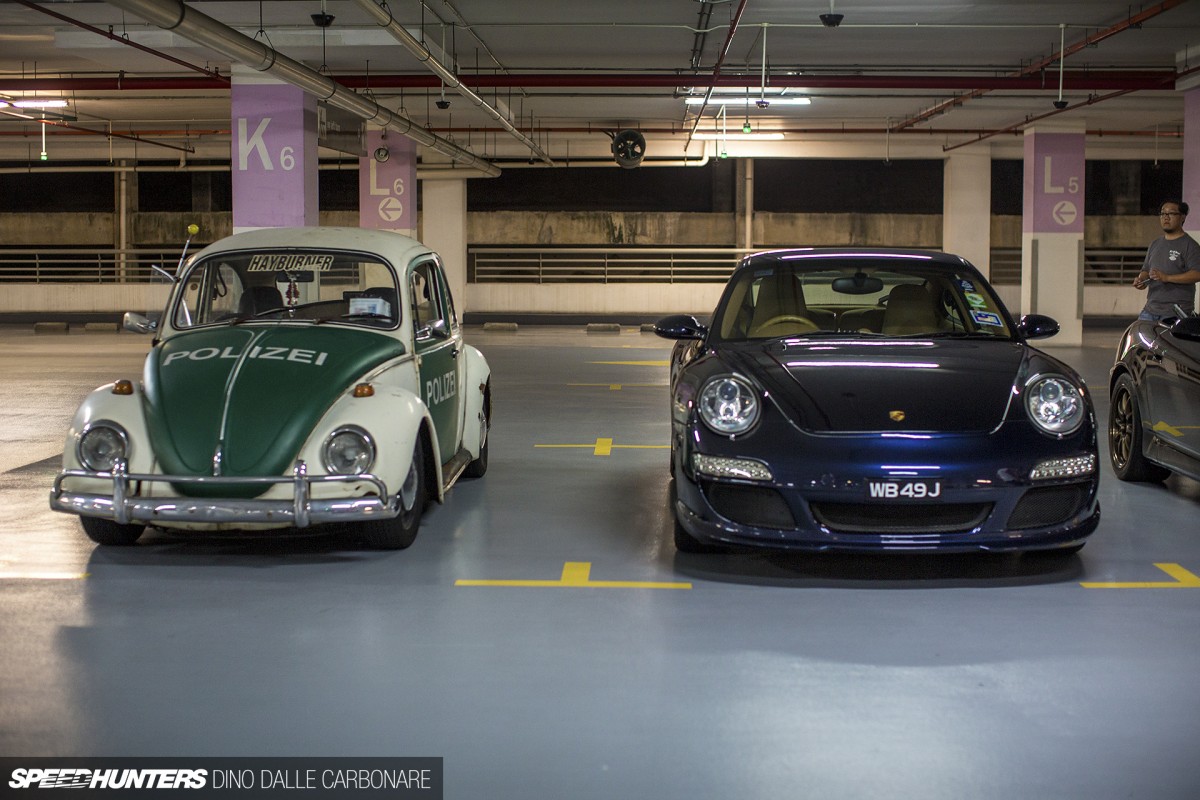 There were also a few Euros present, and remarkably more similar than one would initially think. I loved the Polizei paint scheme on the Beetle – it'd surely gets plenty of smiles and thumbs-up around the city!
Chilling Out In The Midnight Heat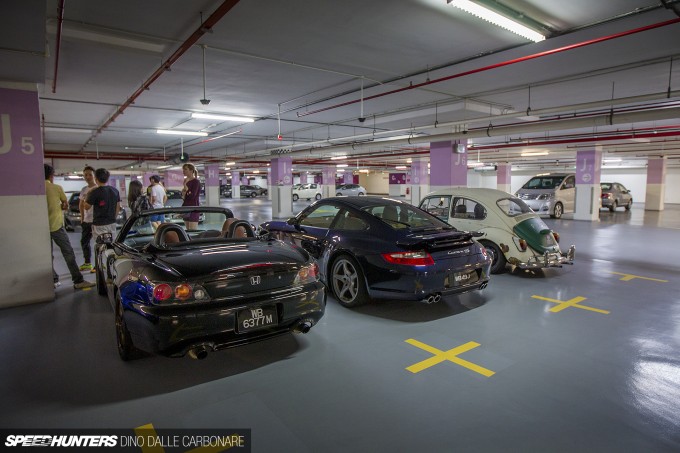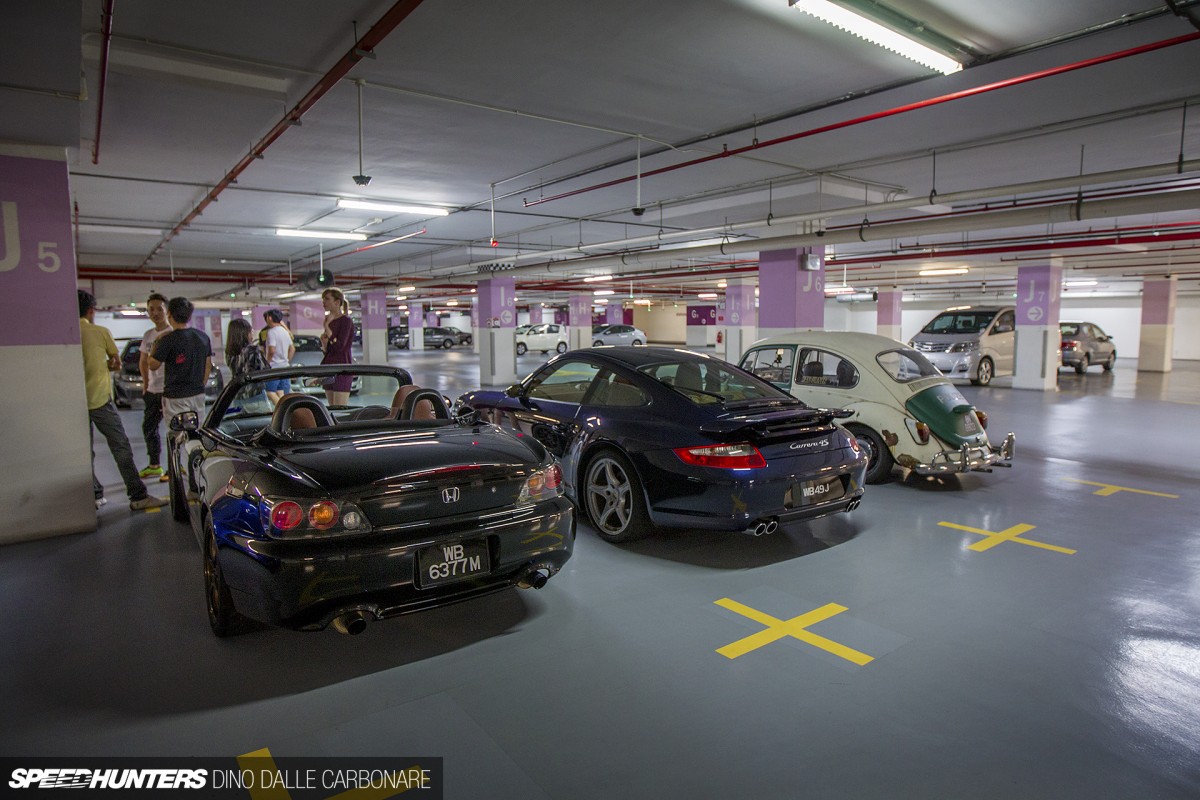 But what would a meeting of this nature be without a few Hondas in the mix, right?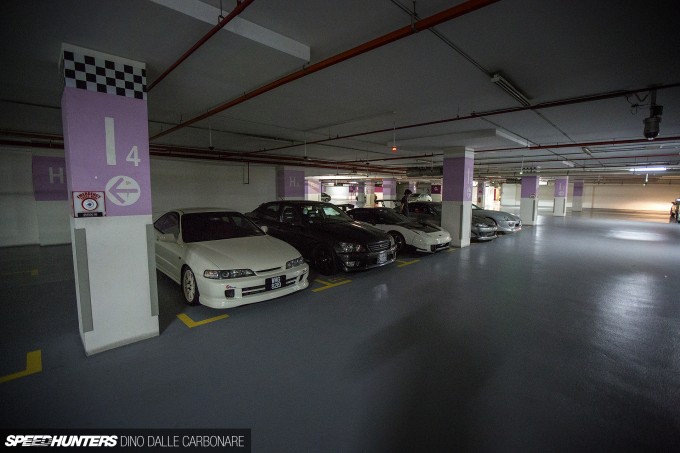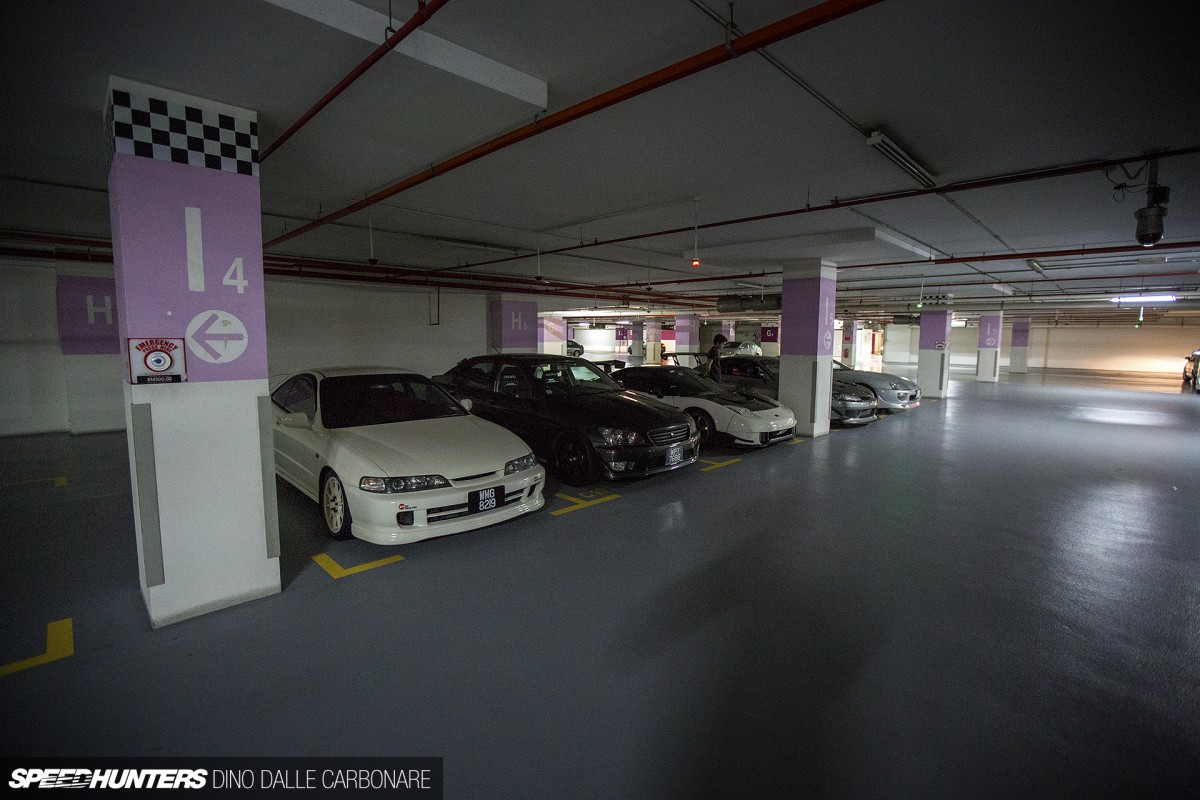 The S2000 was joined by a few more iconic naturally aspirated Hondas, as well as a Toyota Altezza hiding away there in the shadows.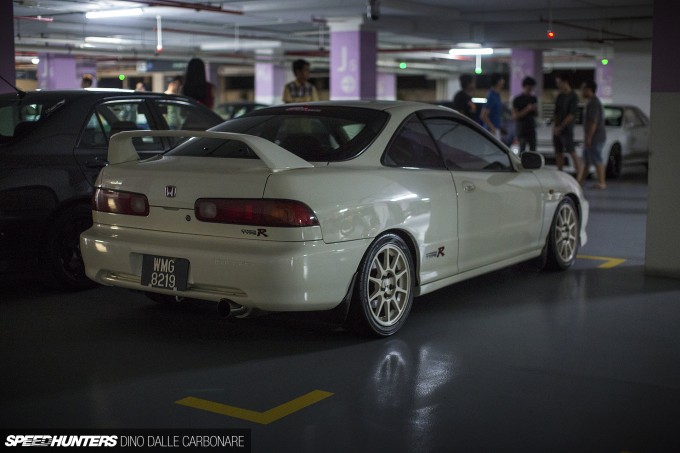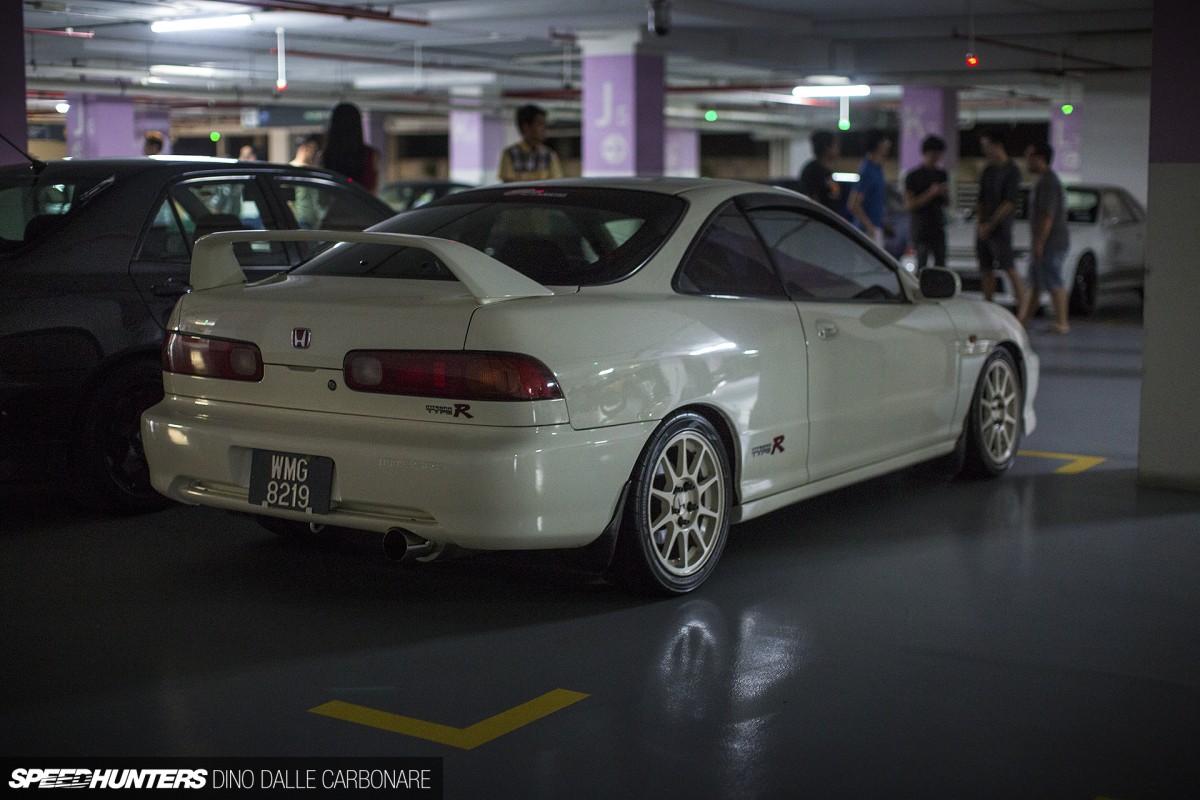 FF cars have come a long way over the years, but nothing will ever have the charm of what the DC2 Integra Type R packed into its lightweight package. If you have never driven one, you really should – it will set a mental benchmark as to what a proper front-wheel drive performance car feels like. And is it just me, or does this 20-year old shape still look damn sexy?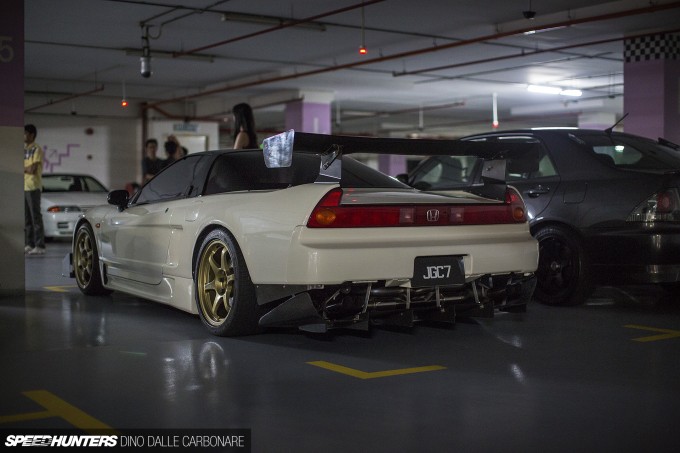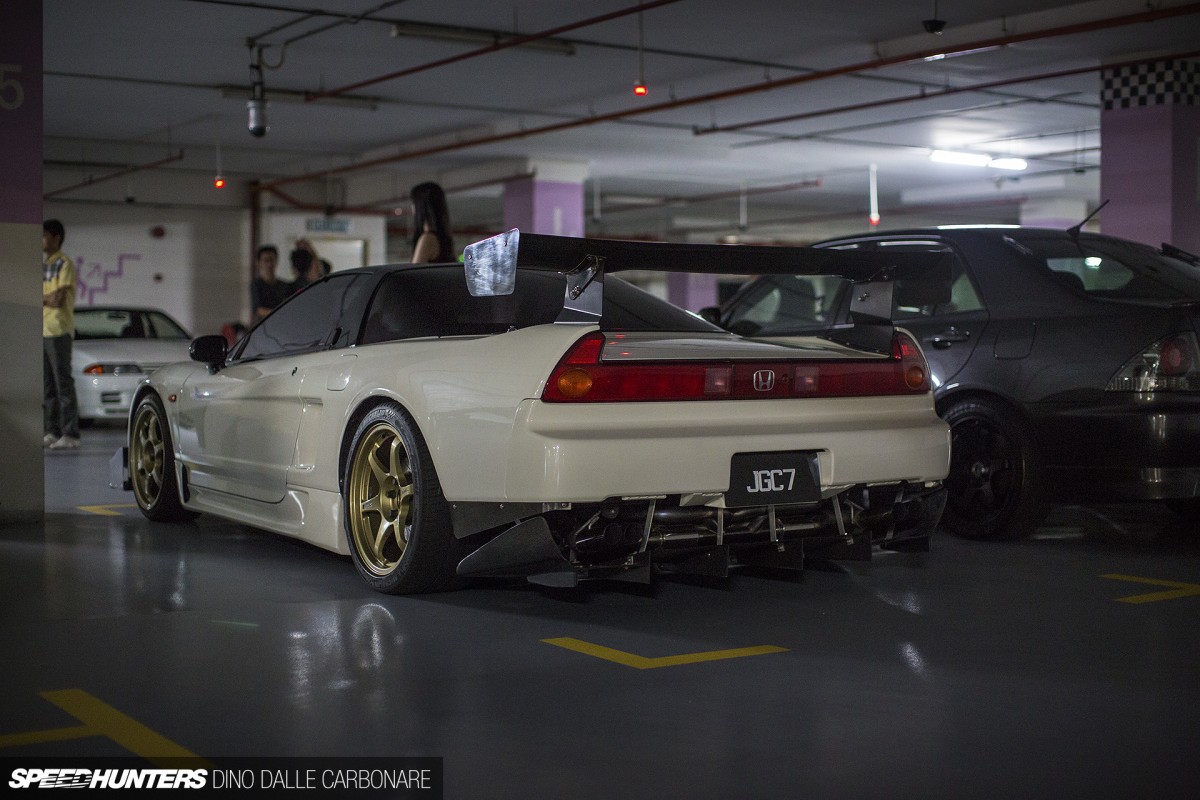 The NSX, however, takes everything I've just spoken of a few notches higher. It remains one of the best mid-engined cars ever devised, and it's already fast becoming the next big collectable car from the land of JDM. In an obvious nod to Honda's JGTC history, this particular NSX featured a few aero upgrades and a perfectly-sized set of wheels.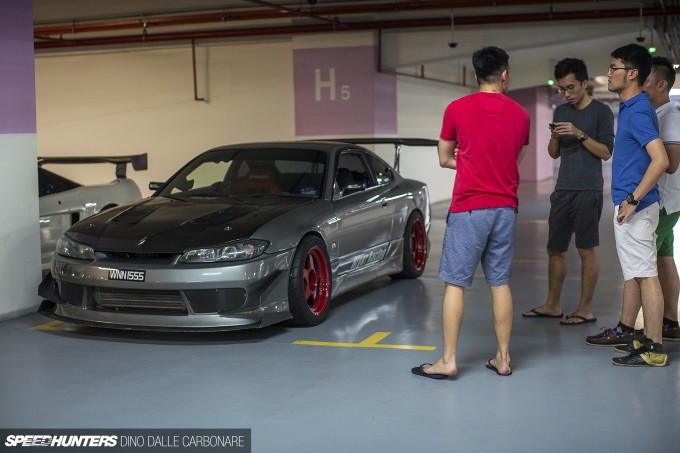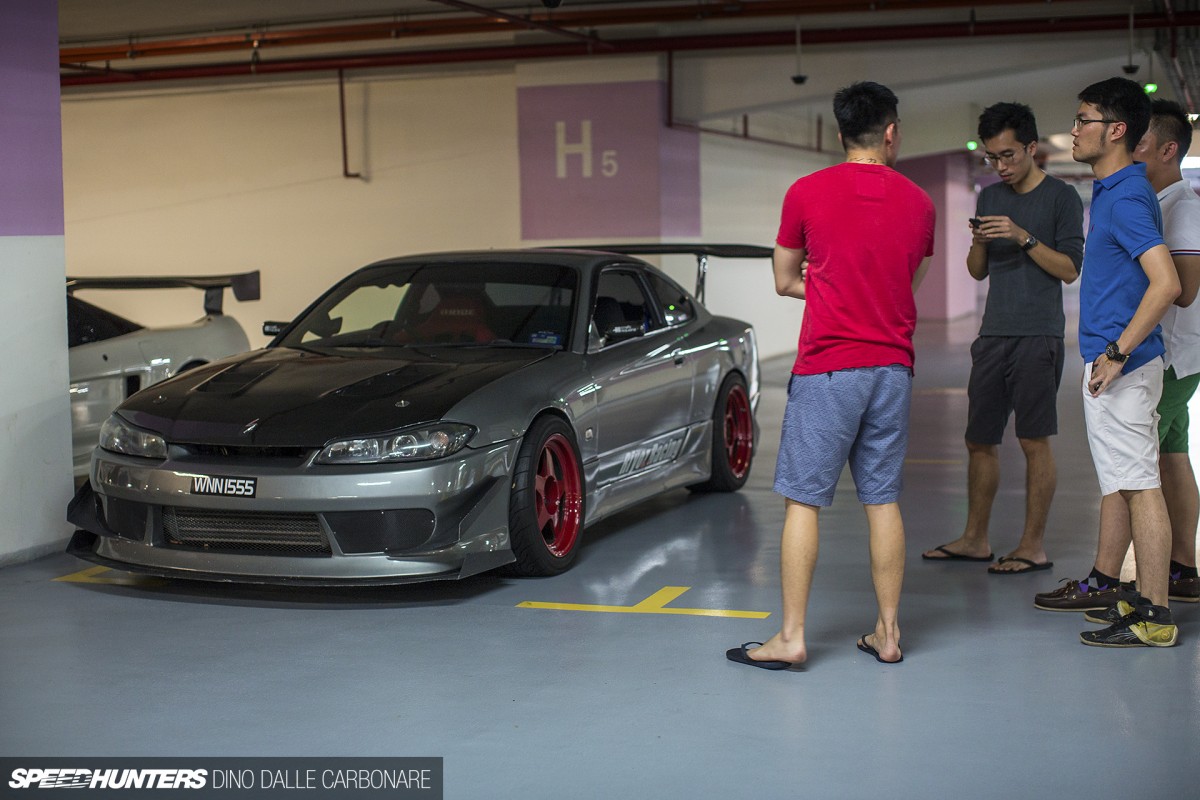 This S15 Silvia spends a lot of time lapping Sepang circuit, and as I found out, time attack is big in Malaysia with a few major events being run at the famed F1 track.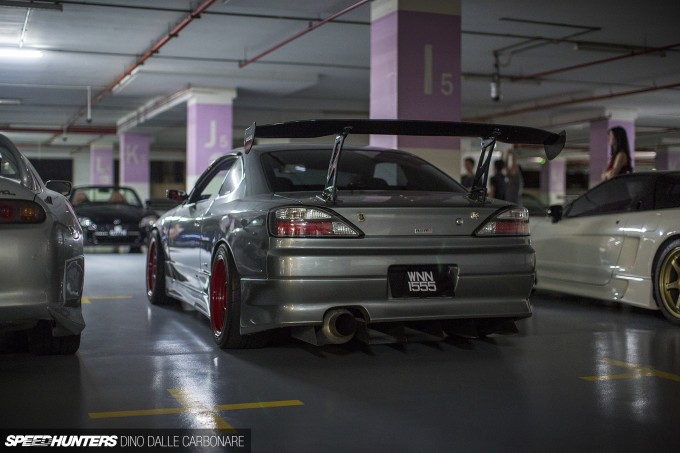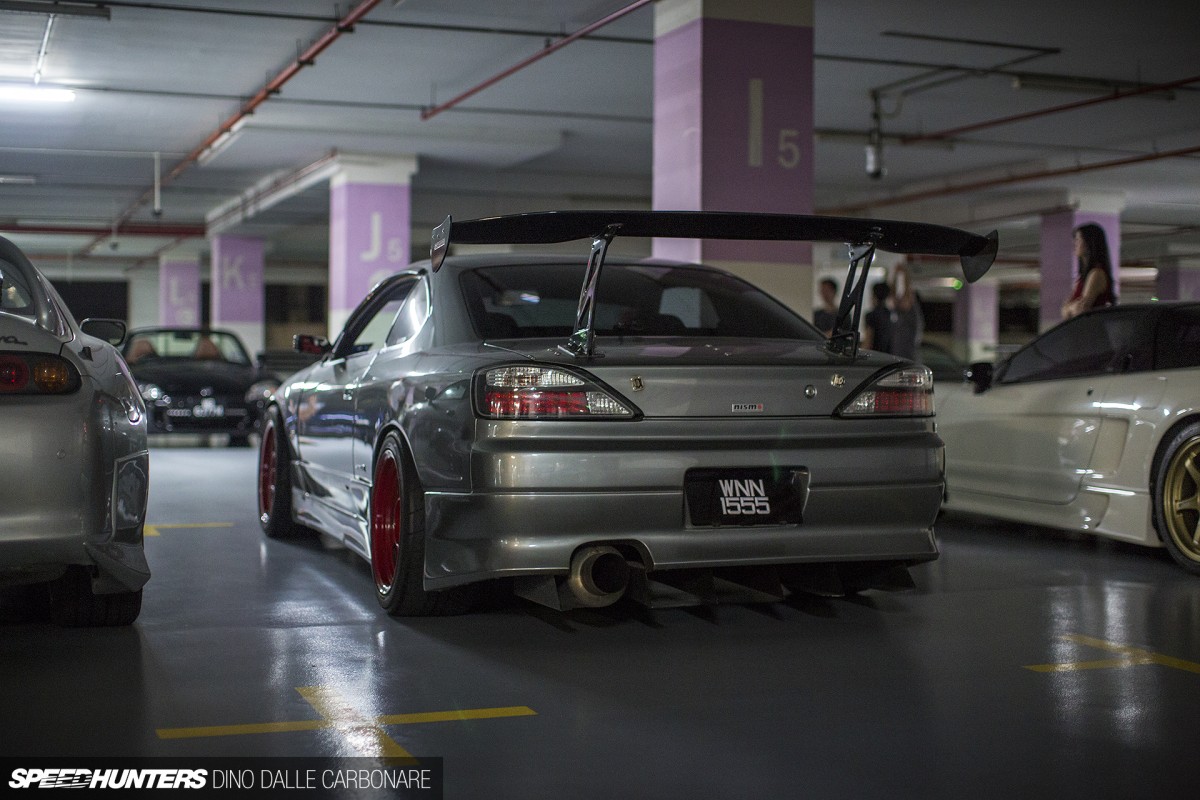 I would love to drop back down to KL and check one out sometime, as I'm told there's no shortage of hard-tuned and fast cars competing.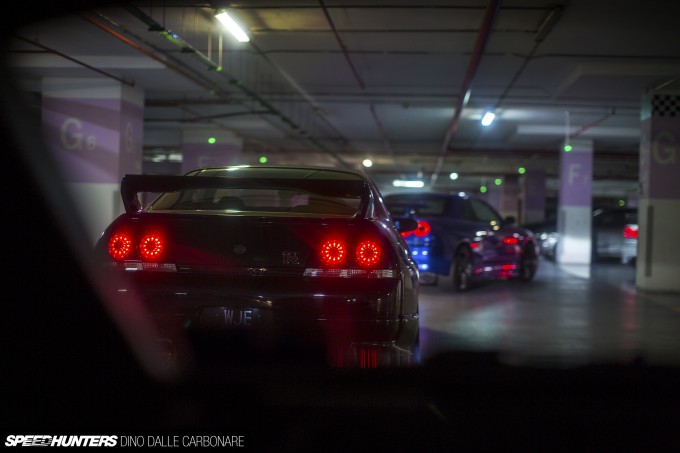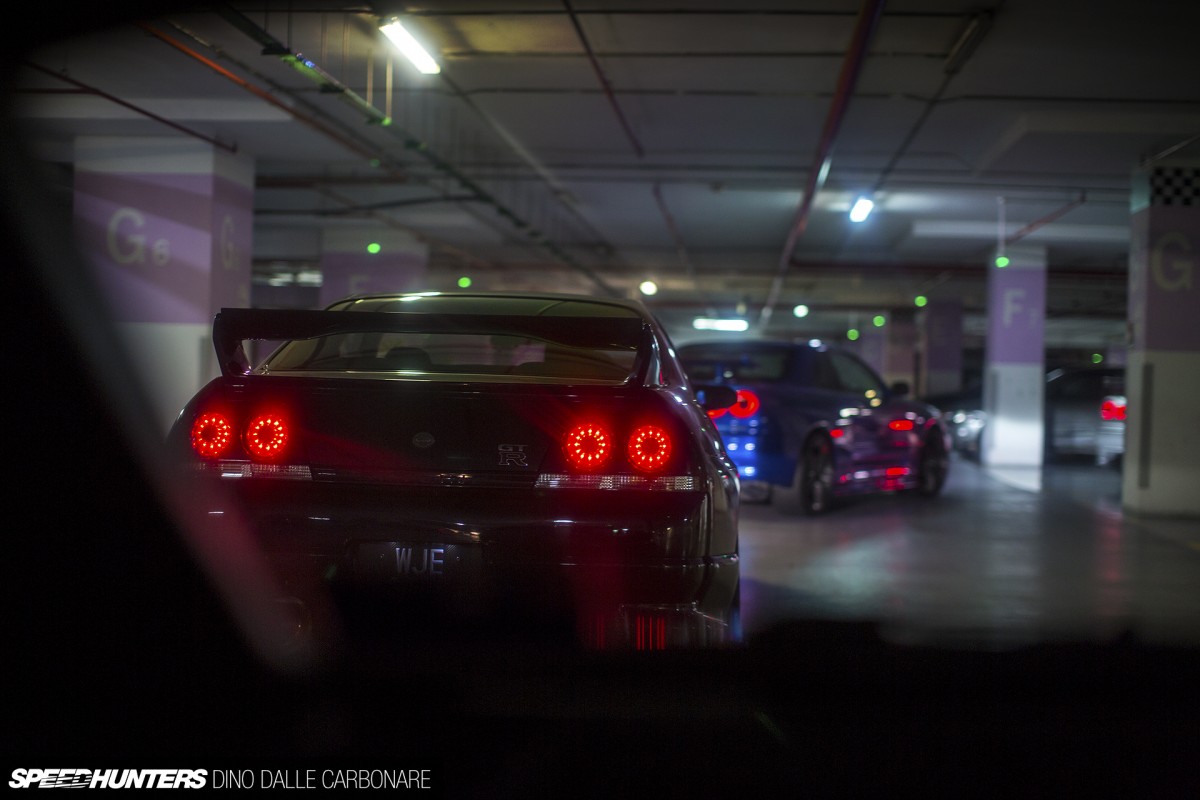 As we chatted and joked around, I perspired what felt like 5 litres of sweat, so the guys decided to move the cars to a slightly brighter spot in front of the access doors to the shopping mall where there was air conditioning to keep us (well, me) from passing out. Seriously, even in the middle of the night KL is so hot and humid, it's crazy!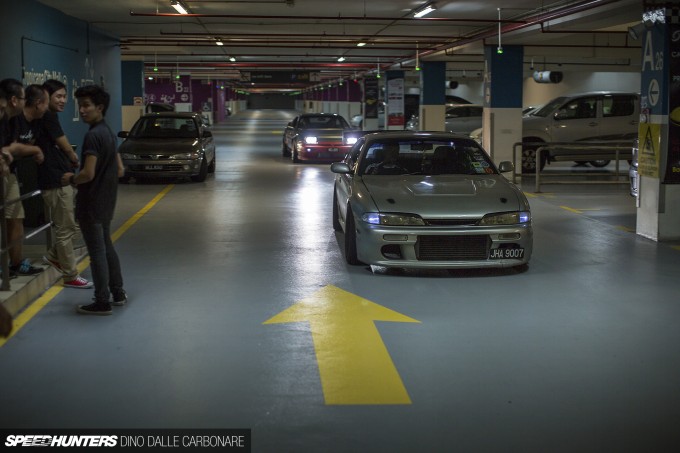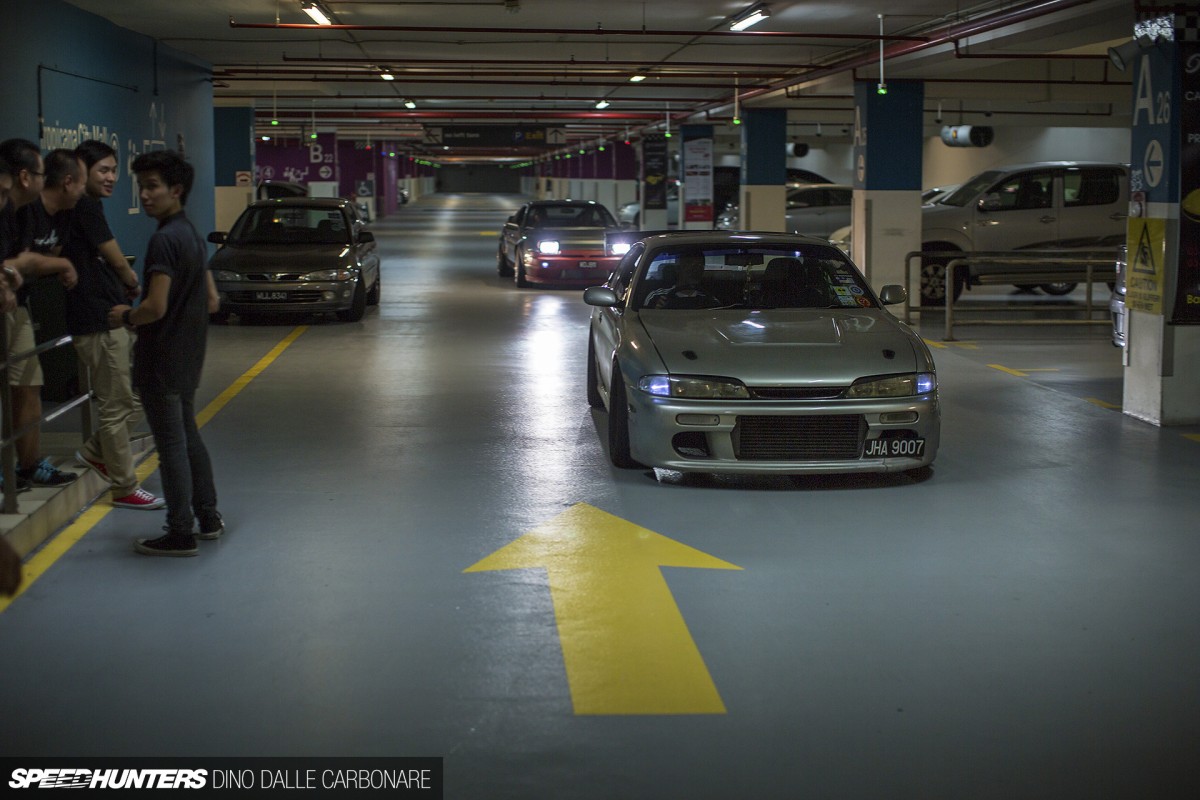 Much more chilling (not the literal sort) was done, and cars kept rolling in to join the fun.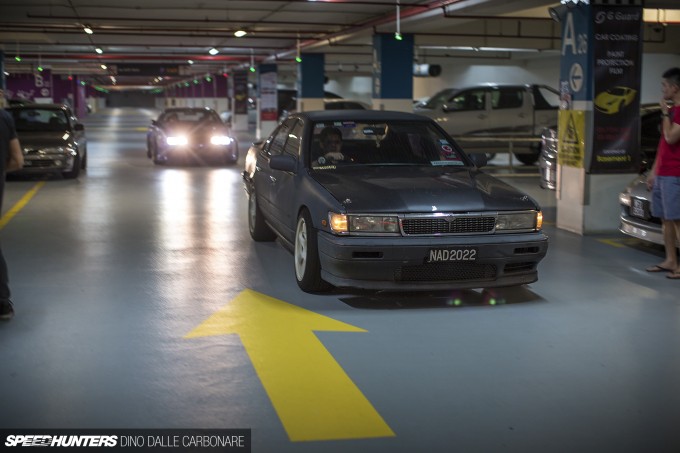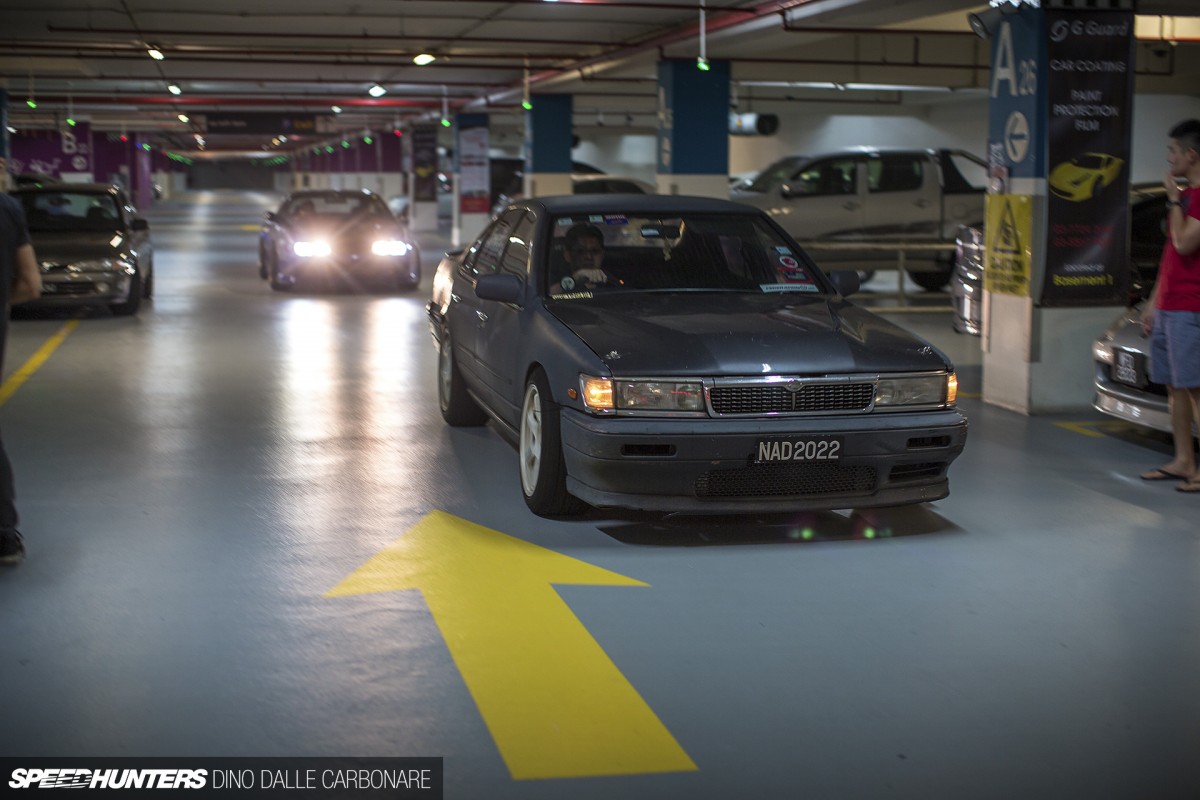 Among the arrivals were some unexpected sightings, like this C33 Nissan Laurel.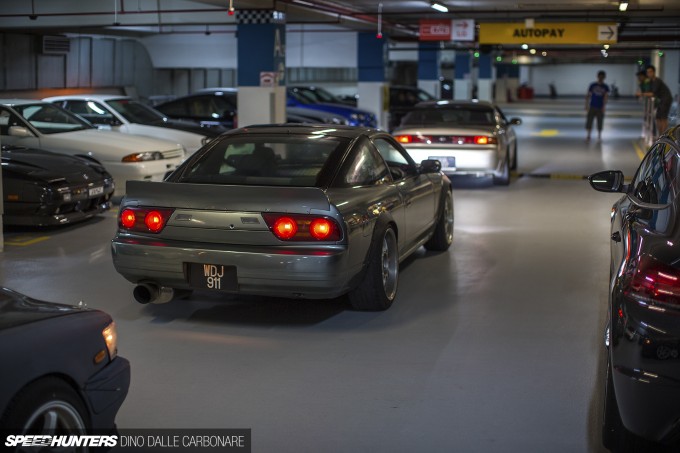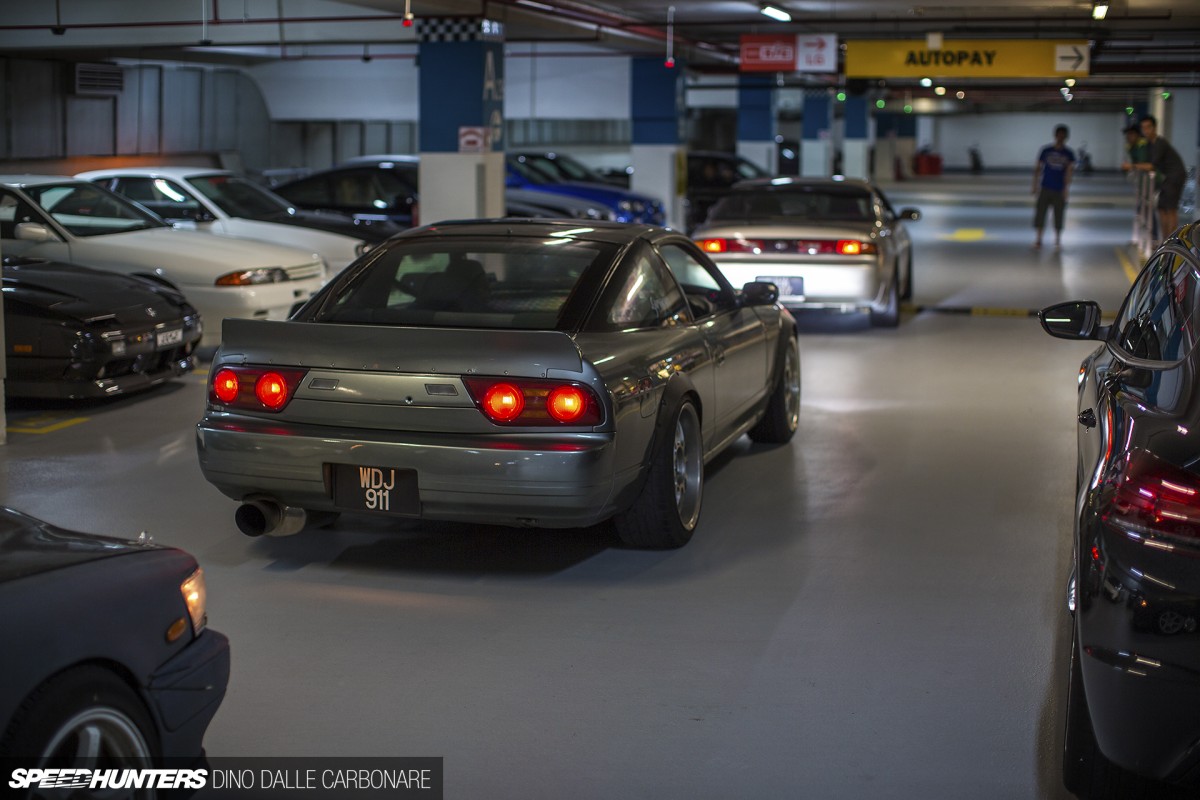 Yep, the JDM force is strong with these guys.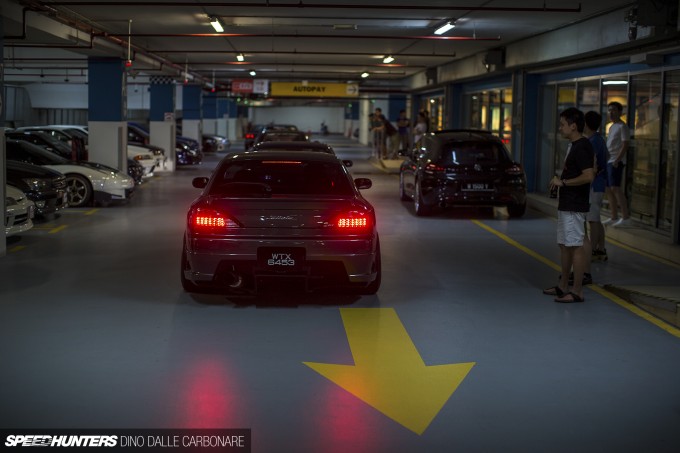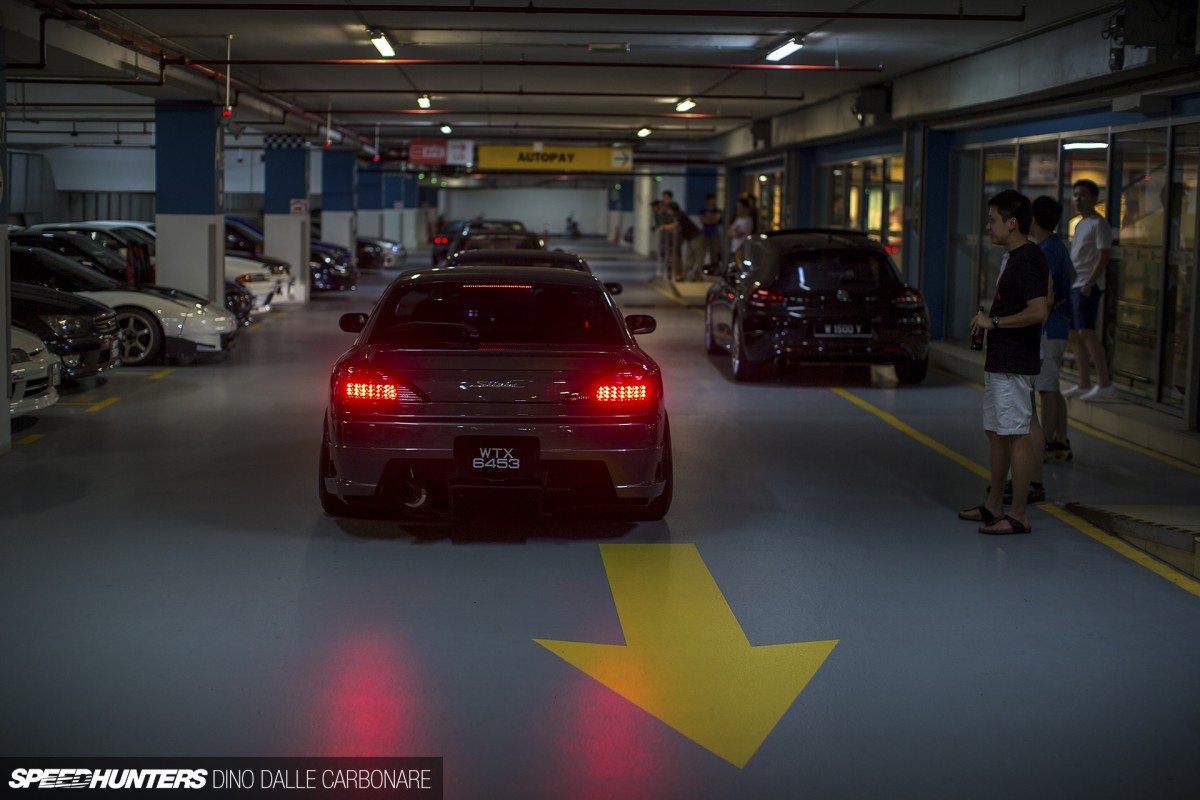 I may sound like a broken record, but every time I come across scenes like these it fills me with both joy and sadness and at times anger. Nissan, we need a new Silvia!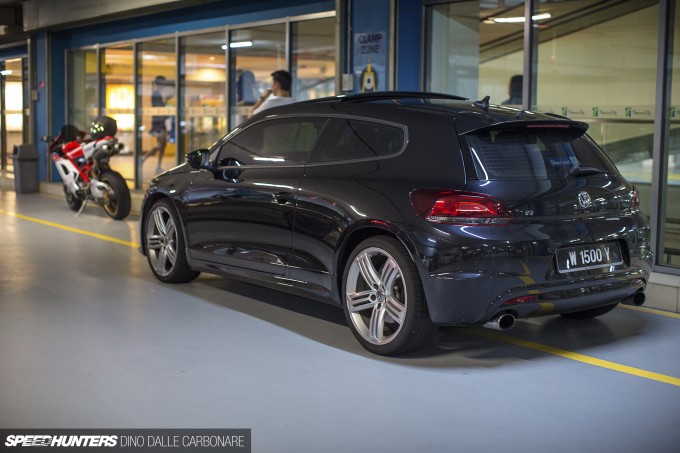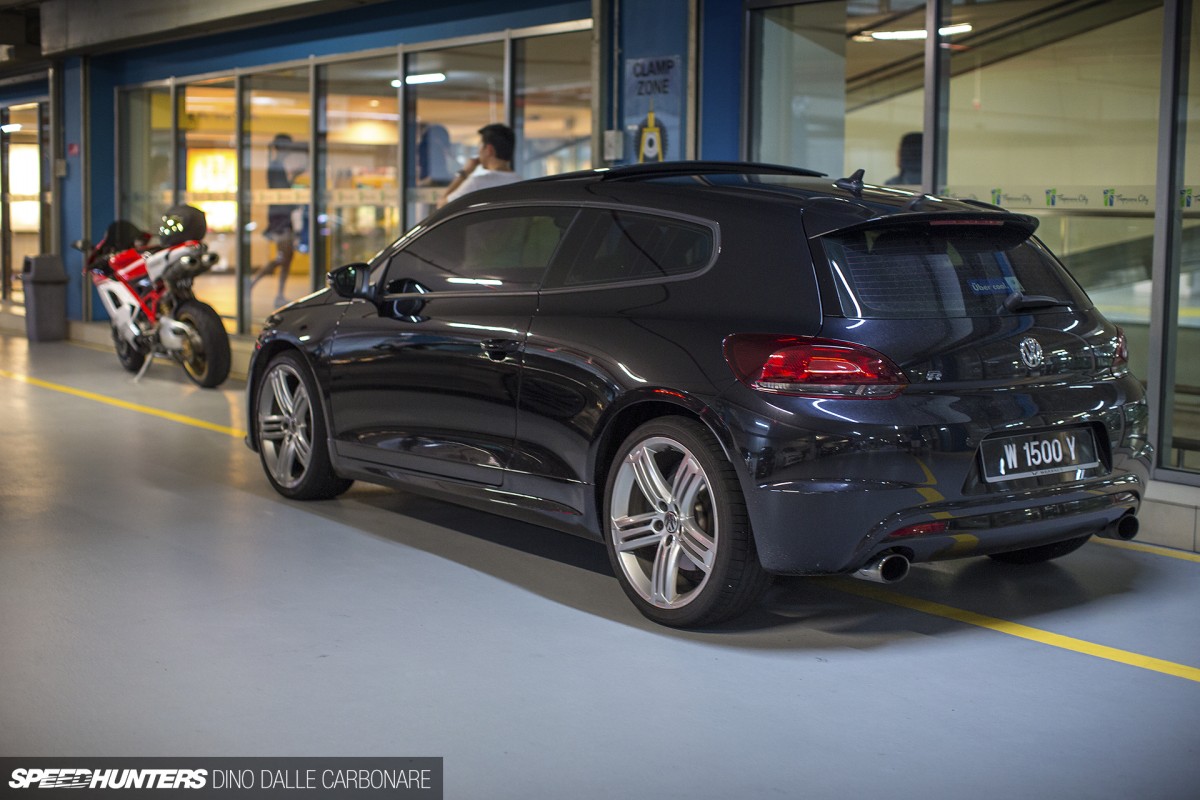 For me, the surprise of the night was this Scirocco R. Just like in Japan, turbocharged VWs are quickly becoming popular in performance enthusiast circles for the simple reason that they are fast, are packed with technology and look damn good. Plus, it's not like the Japanese manufacturers are creating anything remotely similar to fight off these Euro cars.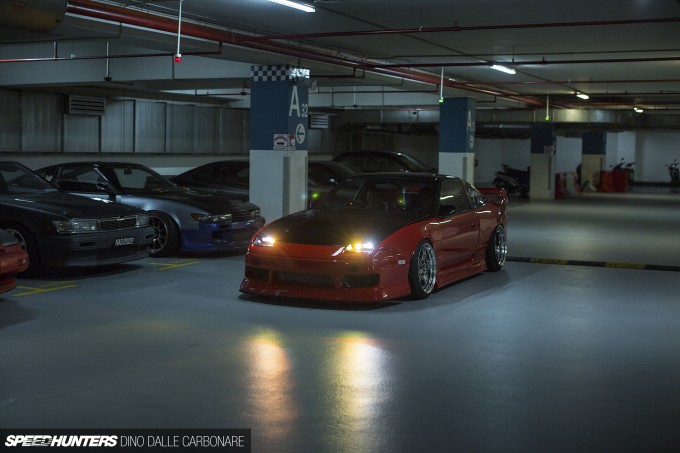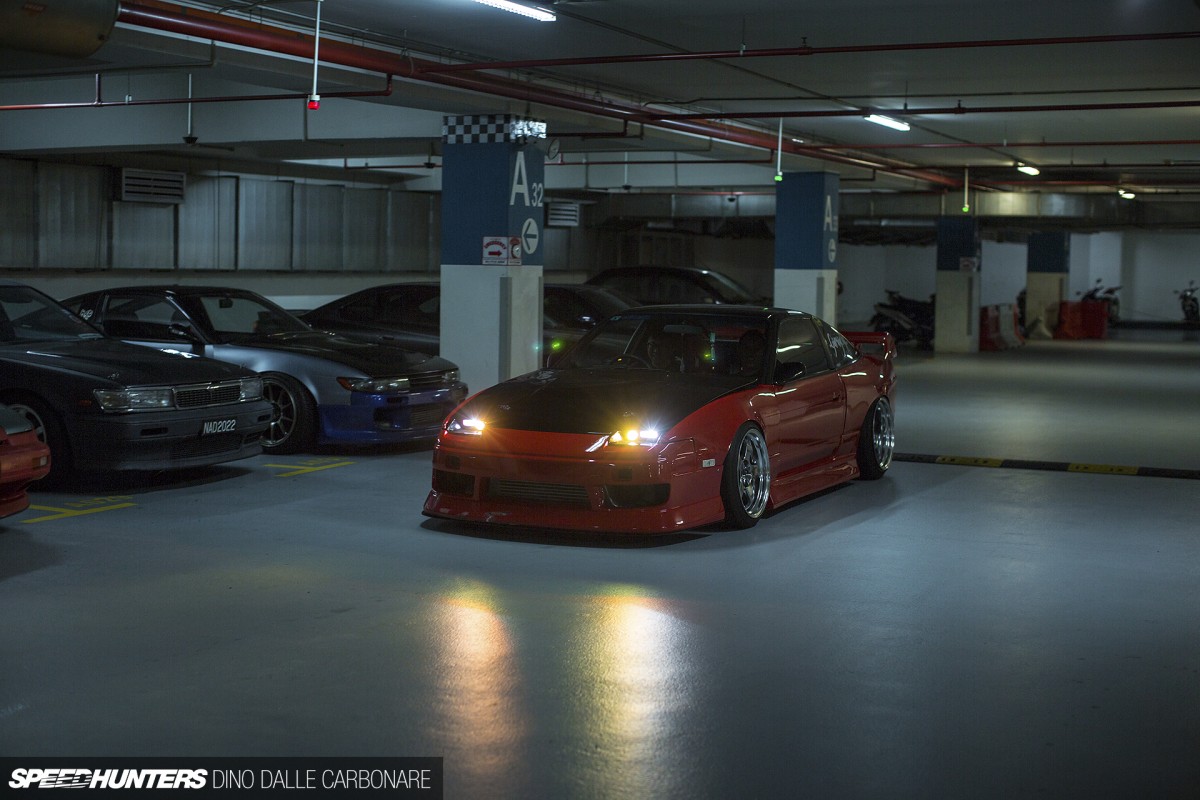 If time was more on my side during this quick KL trip I would have had a chance to do a proper feature on this RPS13, but it just didn't work out. Next time for sure though!
Night Running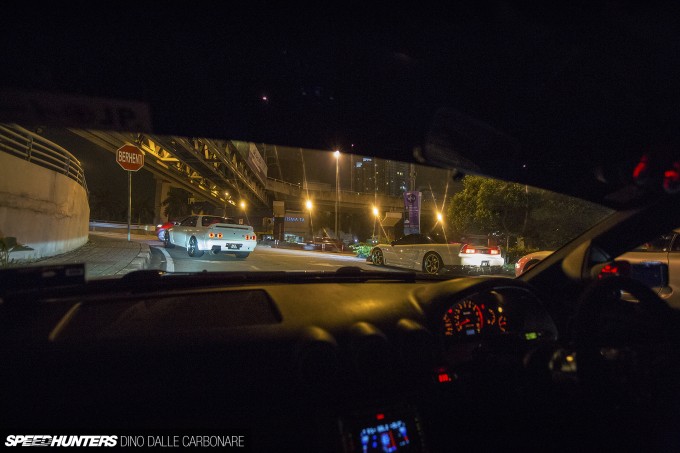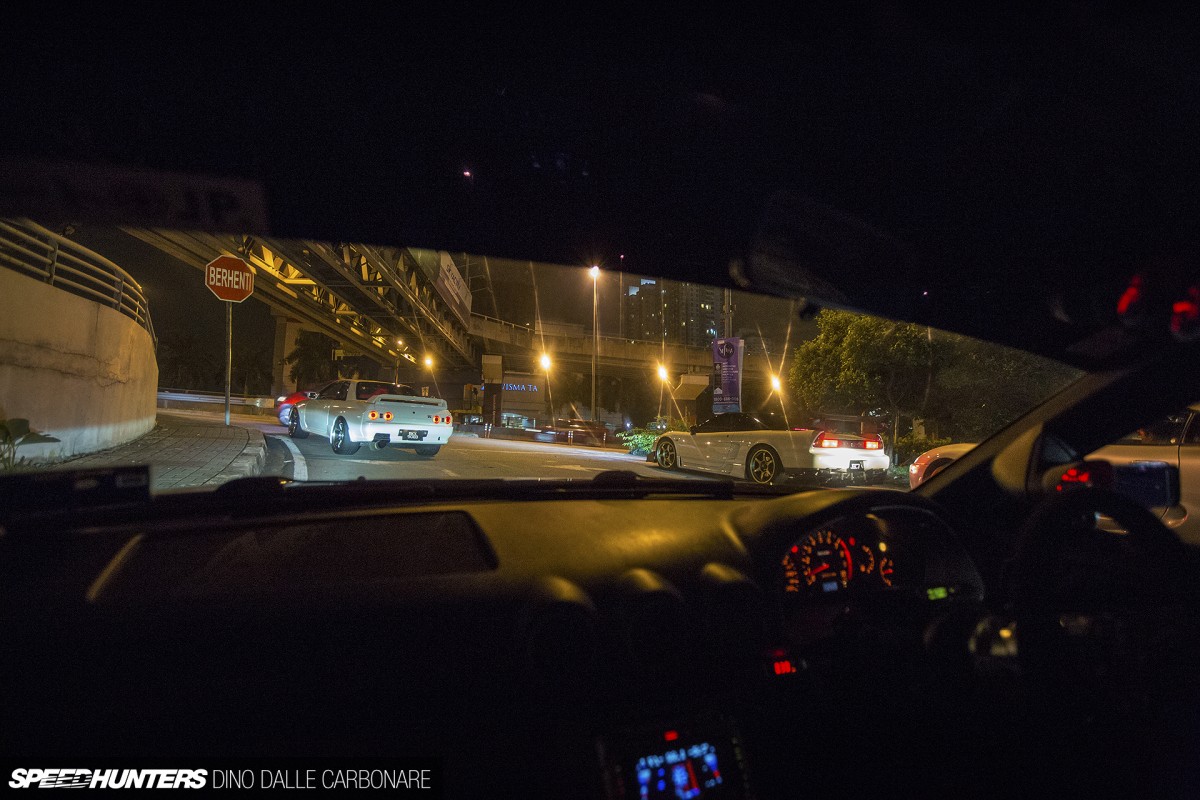 Meets are cool and everything, but the real fun is when everyone heads out for a drive – which is exactly what we all did. I jumped right back in my S15 shuttle service and we hit the empty highways that criss-cross over the city.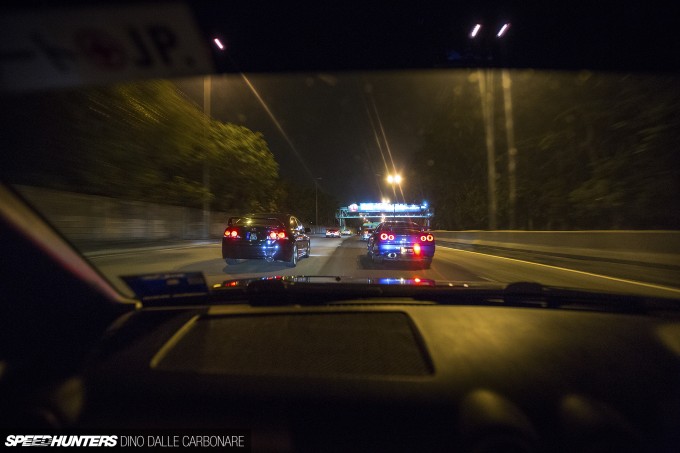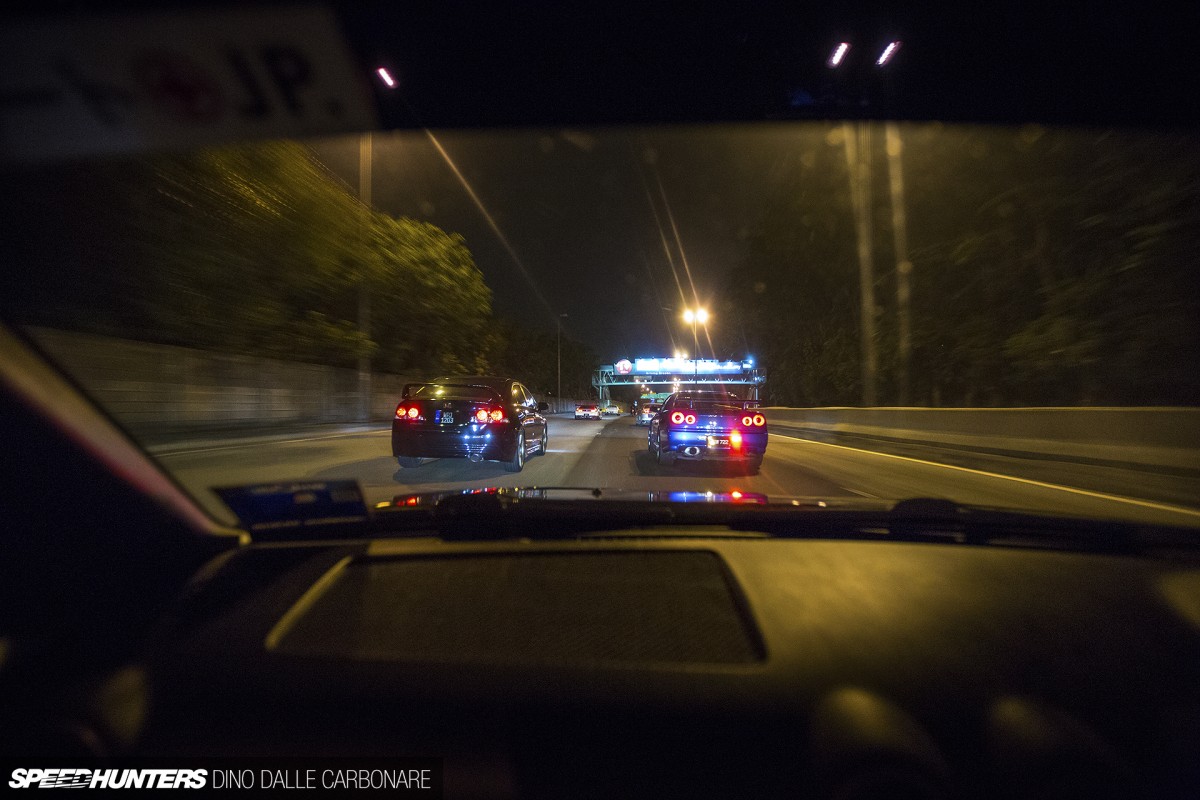 It's at times like this that I can't help but take joy in the fact that I actually get to experience these sort of things as part of my job.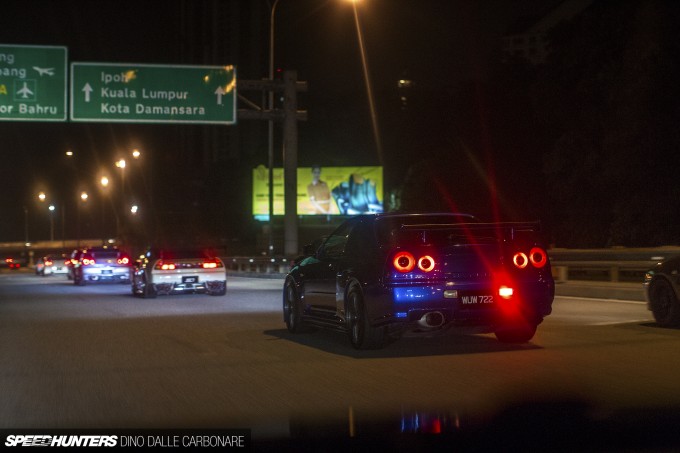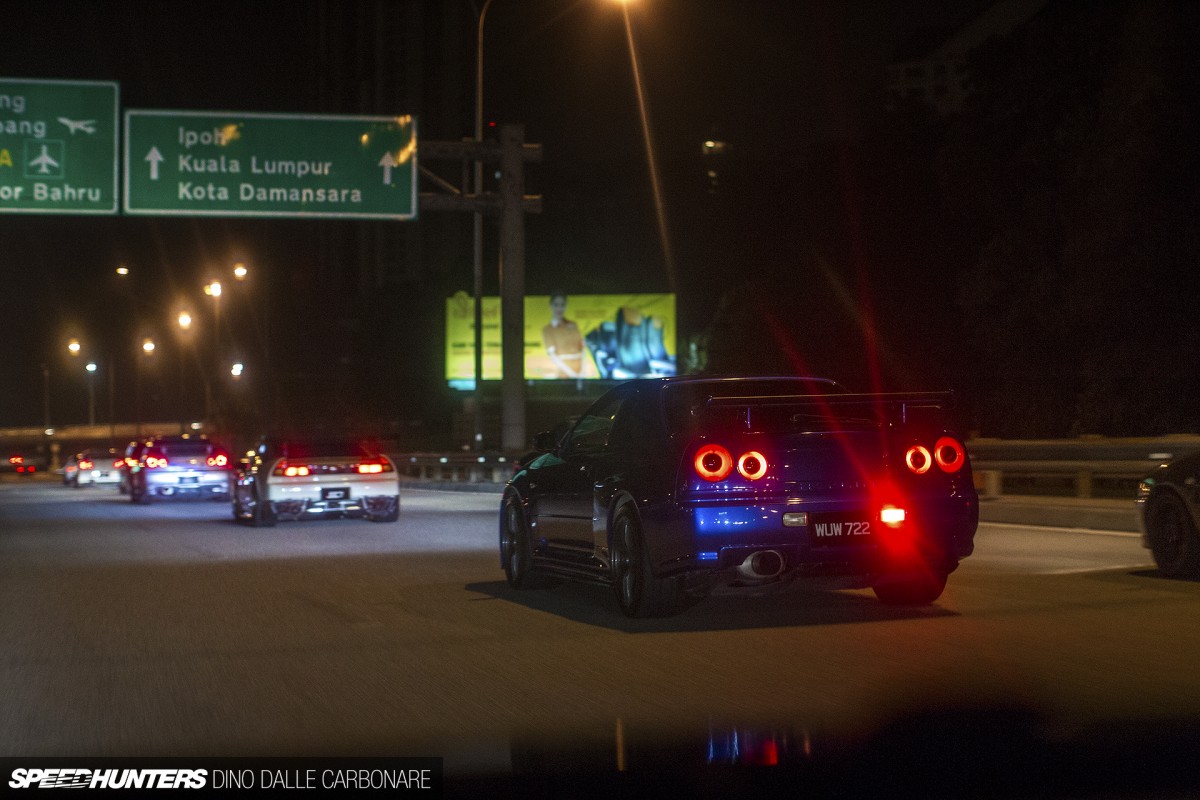 Indulging in car culture in as many countries as I can and with as many like-minded people as possible – there's nothing else I'd rather do!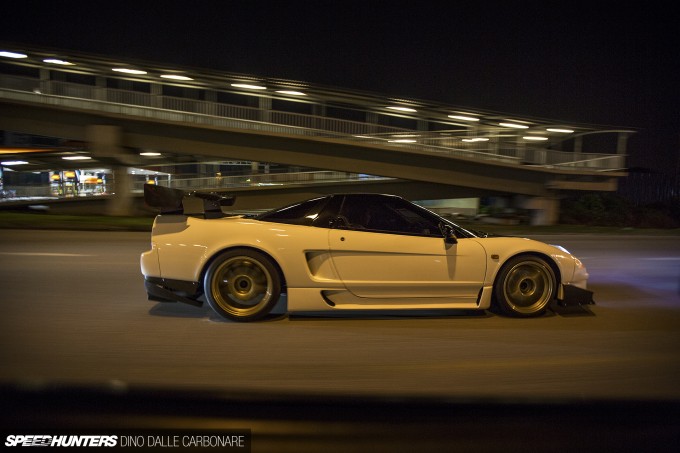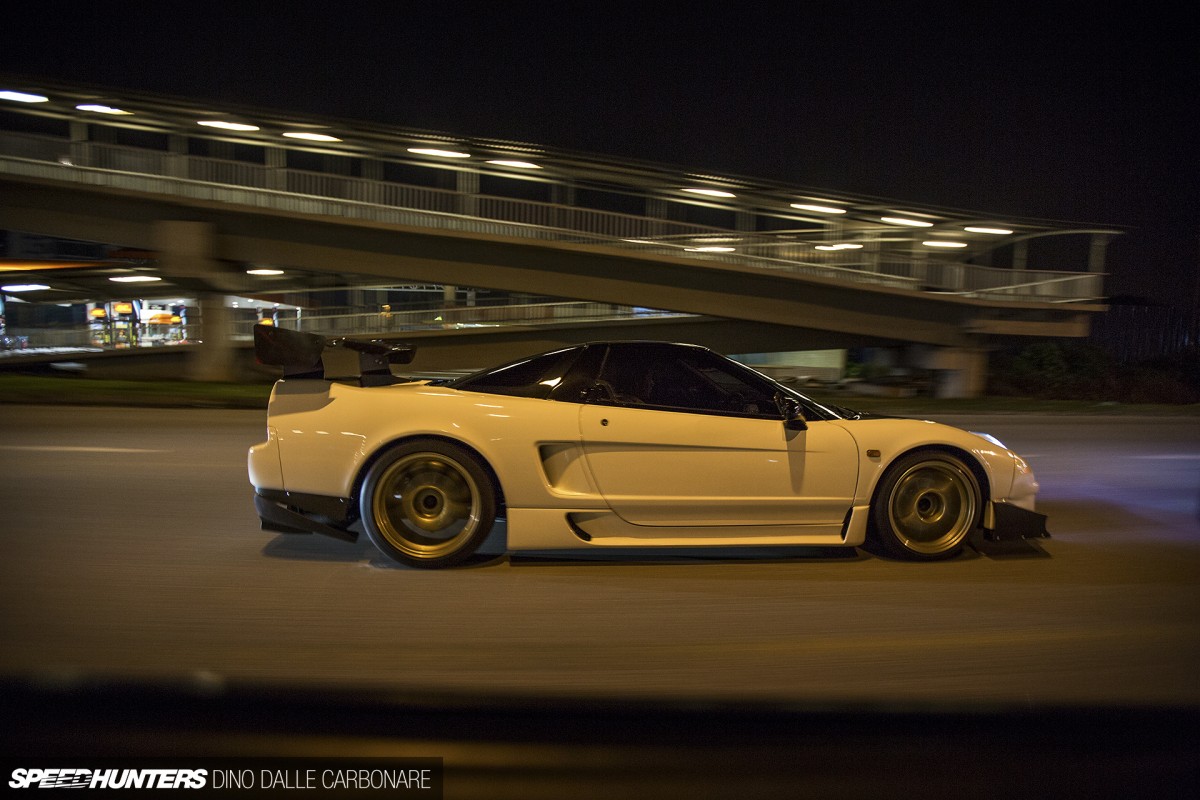 I get to see, hear, touch and shoot, and when I'm really lucky – drive some epic cars. The best thing is sharing all of these shenanigans with you and doing my part to keep car culture alive in all of us.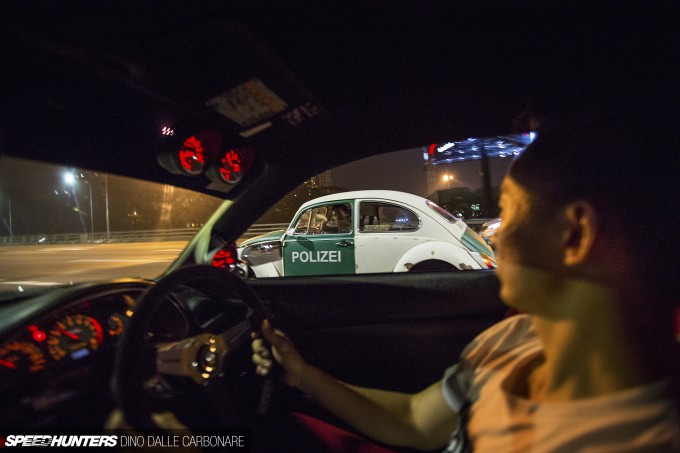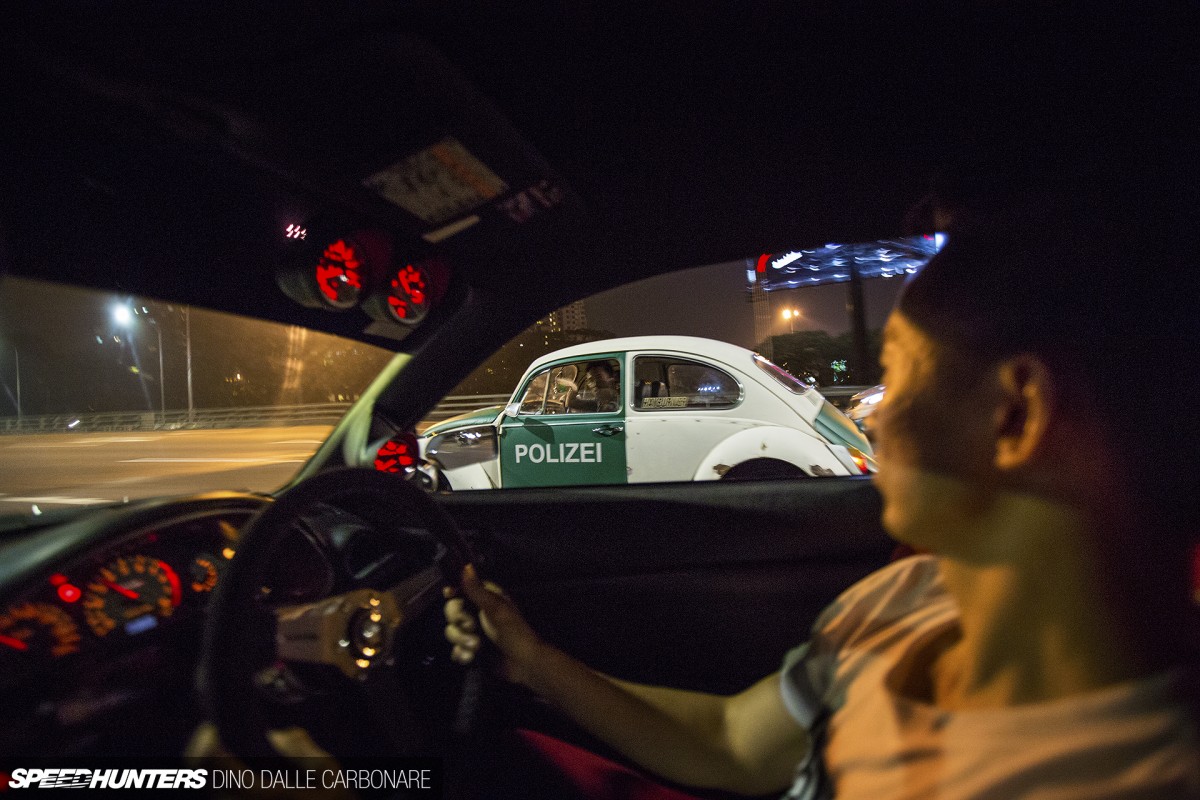 The main thing to remember however, is to keep it all safe and fun – after all, there's no point putting yourself and anyone else in danger. Luckily we had the efficient German Police escorting us through the night, so everyone behaved themselves!
After a 1:00am pit stop to grab some awesome Indian street food, I decided to call it a night. I have to end by extending a massive thank-you to all the guys that came out and organized the meeting, picked me up and took me back to my hotel. You guys rock! Keep doing what you're doing, as you're definitely doing it right.
Dino Dalle Carbonare
Instagram: speedhunters_dino
dino@speedhunters.com
Art of Speed 2015 on Speedhunters
Art of Speed Official Website