Passing The Torch
I stood still for a while, parting the crowds as they tried to squeeze past. Despite the tsk tsks and under-the-breath curses, I wasn't going to move as I silently shifted my gaze up and down the perfect blue panels of the slammed BMW 1502 in front of me. It was on display amidst one of the best car shows I've ever been to – the Bilsport Performance & Custom Motor Show in Elmia, Sweden.
Even there, sitting amongst 1000hp Cosworths, historic BTCC racers and Viper-powered drifters, this '70s BMW held my attention. It wasn't the most powerful, or even – dare I say it – the prettiest machine there, but god damn was there just something so right about it.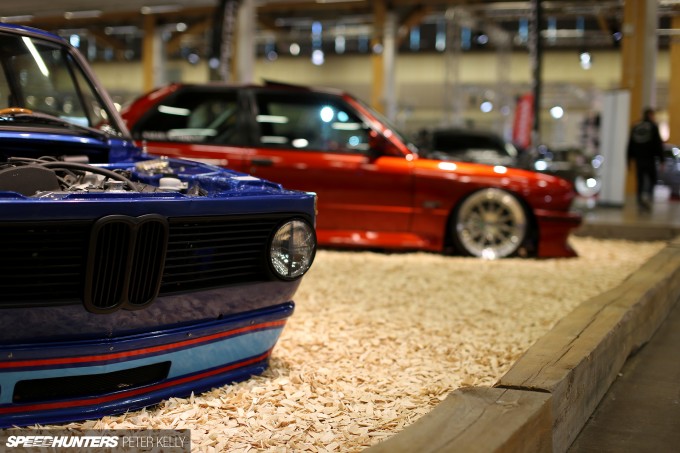 A friend of the builder, Toni Yläranta, saw me staring at the car and its neighbour – a supercharged E30 M3 in stunning burnt orange – and introduced himself. After 10 minutes of conversation, we agreed I should 'jump the pond' from Sweden over to Finland, where both cars were based, to check out the local scene and get some shoots in for Speedhunters.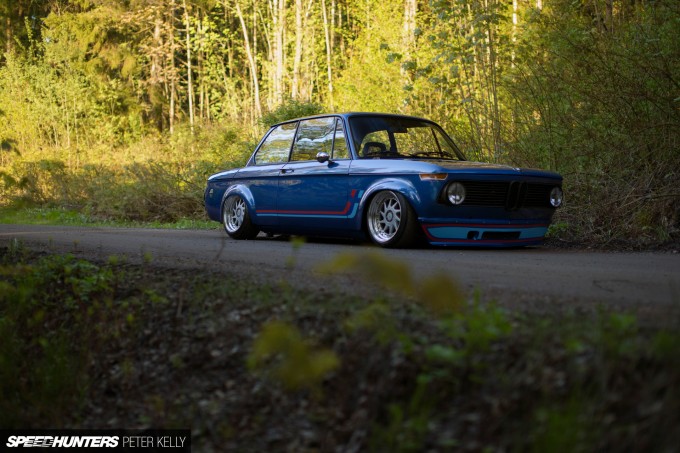 At the time, the 1976 1502 was owned by Tony Suominen, who had been building it for the last seven years. However, only a couple of weeks after Elmia – and only a few weeks before I was due to fly into Finland – I got word that Tony had sold the car. I was gutted.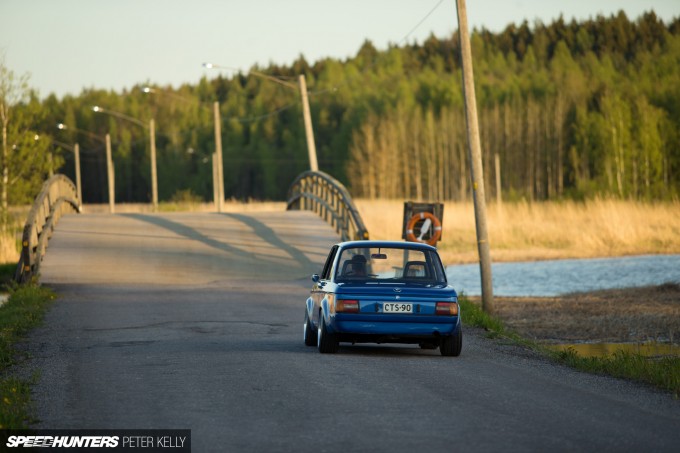 But not for long, as it would transpire that the BMW had been sold to another enthusiast, whom my Finnish contact also knew, by the name of Roni Collins. Roni had recently taken delivery of the car and driven it up to his lake house located in, well, basically the middle of nowhere north-east of Finland's capital city, Helsinki.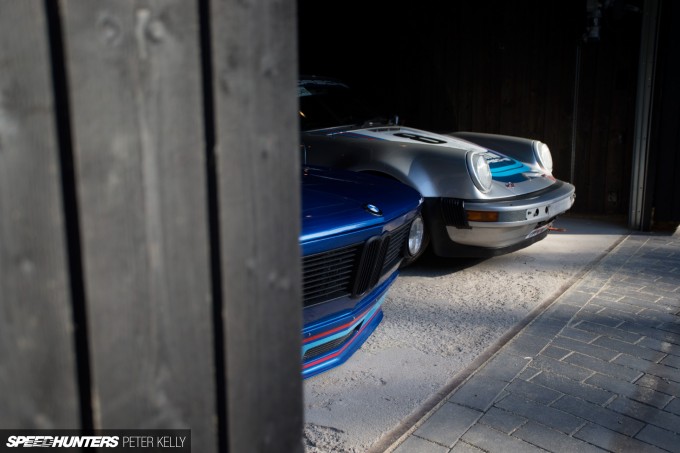 As soon as we landed in Finland, we were on our way to Roni's incredible property surrounded by forest and sitting on the edge of a pristine lake. It was after pulling into the driveway that I first caught sight of the 1502 among its new family of modified Porsches and Audis. For a behind the scenes look at the place and it's collection of cars, check out Taryn's story published last month.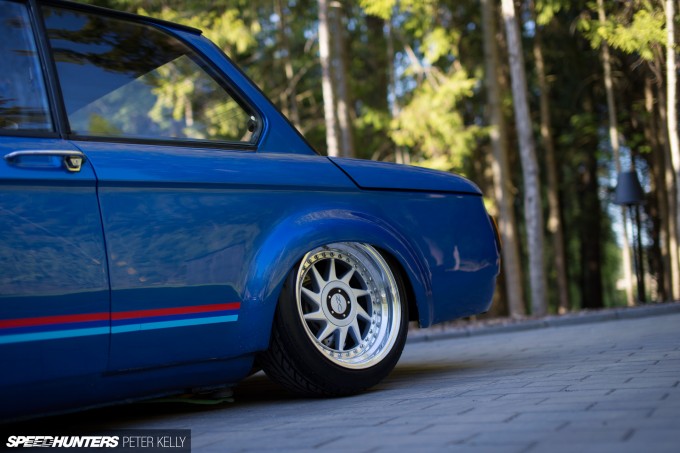 Roni was soon in the garage firing up his latest purchase to the distinct soundtrack of something far smoother and crisper than you would expect from a car of this vintage.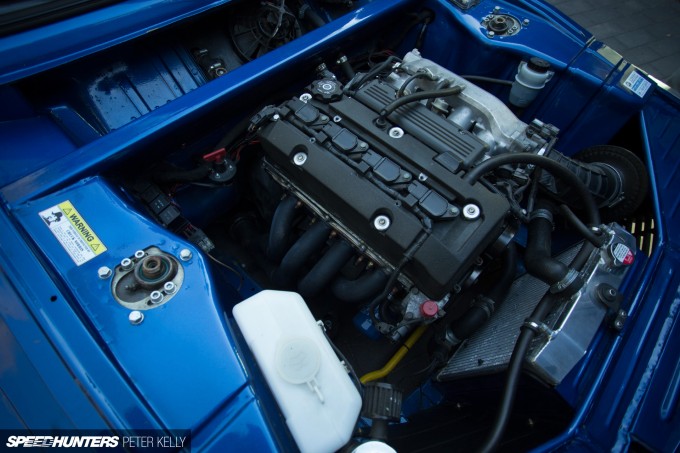 I'll be honest, it had taken me much longer than it should have at Elmia to realise I was looking at Honda's amazing 2.0-litre F20C S2000 motor when peering into the engine bay of the BMW. Obviously, I knew it wasn't the original engine, but without that distinctive plug cover, it didn't click straight away. But now, upon listening to Roni move the car around so I could start grabbing some shots, there's no way of mistaking the Honda bark.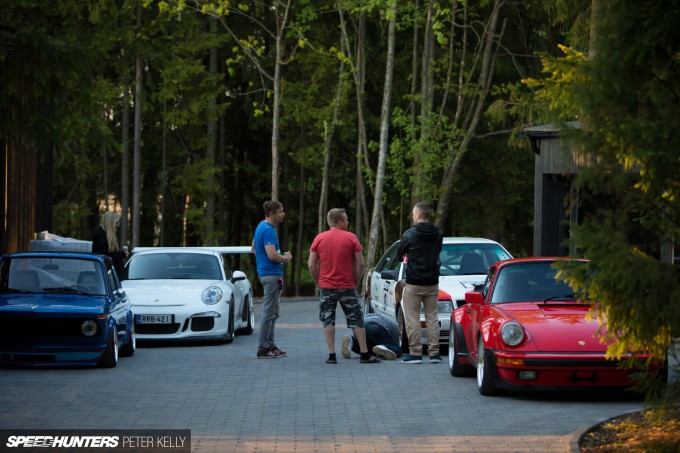 As we waited for that late-night Finnish sun to dip lower in the sky (it takes an excruciatingly long amount of time at this time of the year) with local beers in hand, Roni made it very clear he didn't want to take the credit for this build. "Usually, I plan out modifications, buy my cars in stock condition and then carry my plans out," he explained.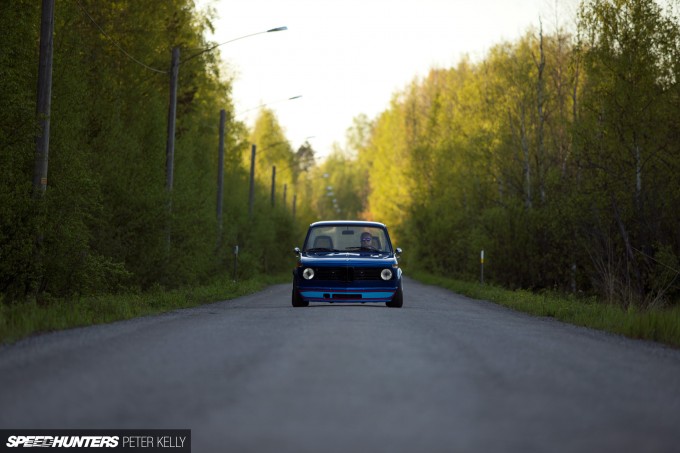 "This car has been popular on Finnish social media and television and right away, when I first saw it, I thought 'wow, amazing'. So when it came up for sale on Instagram, I direct-messaged Tony with an offer. He actually already had a buyer in Germany, but decided to sell to me instead to keep it in Finland."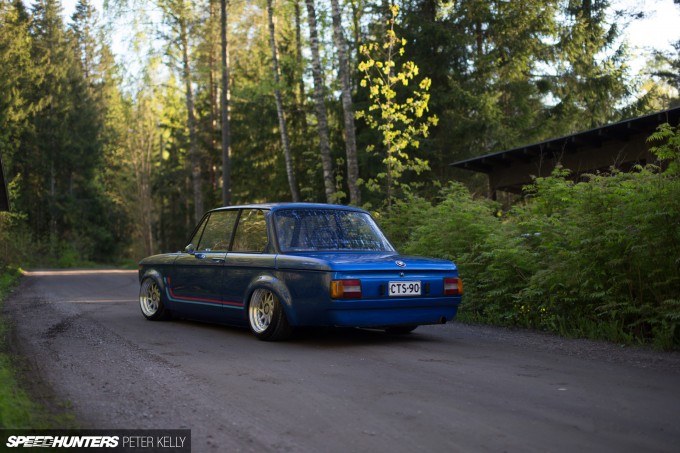 "I'm not even a BMW guy to be honest, but this car hit me as being different, in a good way. Tony has done a really nice job of mixing classic and modern to make for a really nice car."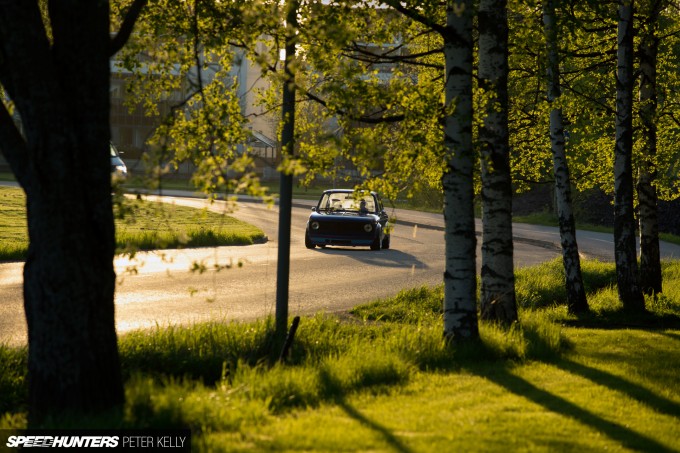 "It's really good to drive too. Well, there's no power steering and it's pretty loud, but it's a very fast car at 9,000rpm!"
The Build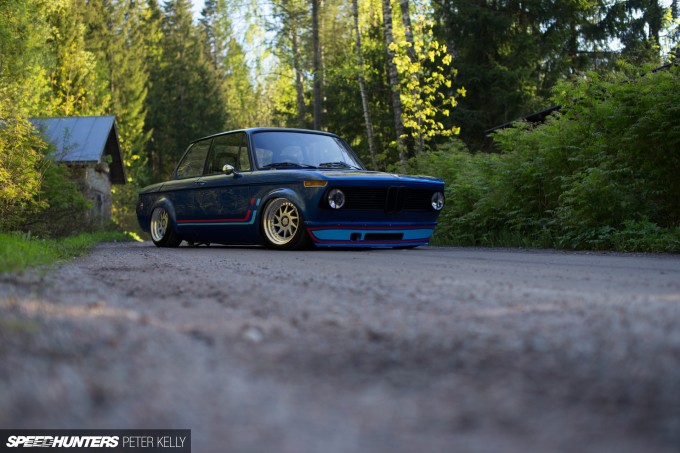 After the shoot, Roni gave me all Tony's contact details in order to get in touch. This would be the perfect opportunity to finally discover the origin story of this screaming, slammed 1502, now affectionately known as the 'S2002′.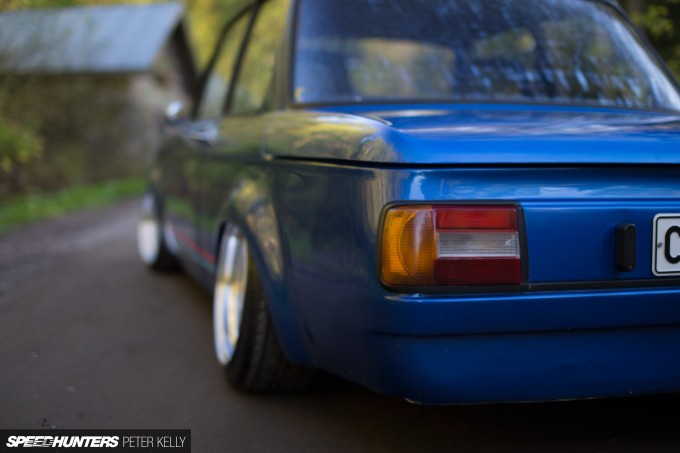 "I started this build seven years ago," Tony told me. "I wanted something classy, old and nostalgic. The 1502 is a common model in Finland and is no different to the 2002 body-wise." The 1502 model, part of BMW's game-changing 'New Class' range of small sedans and coupes, was an entry-level economy model powered by a wheezy 1582cc motor. It was actually introduced late in the game as the more sporty and upmarket New Class models like the 2002 Turbo were phased out to make way for the first of the 3 Series, the E21, in the mid-'70s.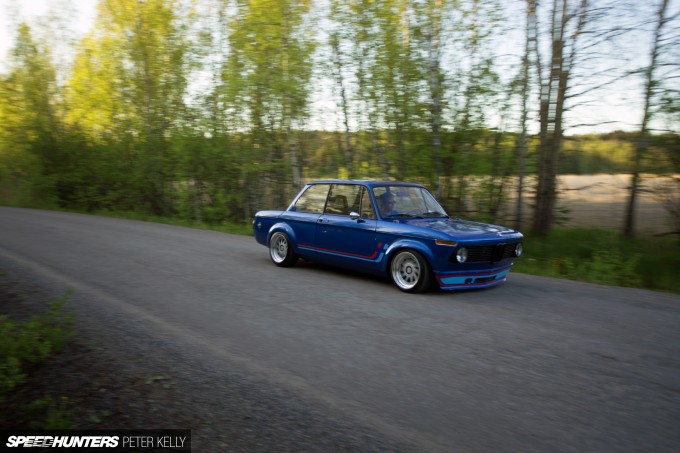 The similarities meant that Tony could fit the fender flares and front lip from the 2002 turbo, although before that could happen, he would have to completely strip back the body of the 1502 he had purchased. Although it looked good at first with its fresh paint work, the closer he inspected, the more rot he found. The repairs took half a year, but eventually, the body was perfectly smooth and problem free, ready for paint.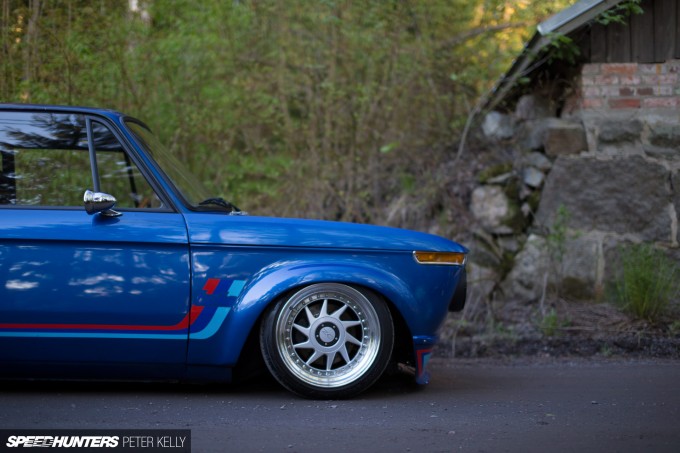 A custom 'Z1 Blau Metallic' was chosen, and after it was laid down, a set of traditional 2002 Turbo pinstripes were added.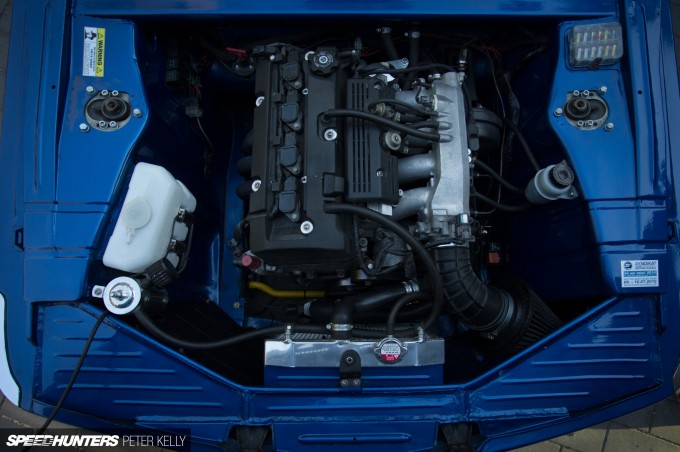 So, many of you are probably asking an obvious question; why a Honda motor? There are, after all, plenty of BMW motors that would make great potential suitors for the little 1502. Tony explains; "I like to go on road trips through Europe, and that meant I needed something reliable and powerful, but it also still needed to be different. I had a built turbo engine previous to this, but it just wasn't reliable enough."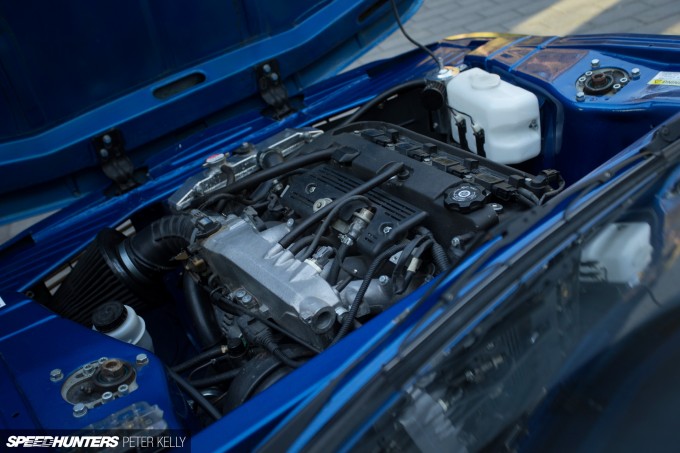 The stock Honda F20C on the other hand is a reliable late-model motor, makes plenty of power and of course sounds pretty damn glorious at full chat. With a simple set of headers, an exhaust system and a cold air filter setup, the F20C pushes 244 horsepower to the rear wheels.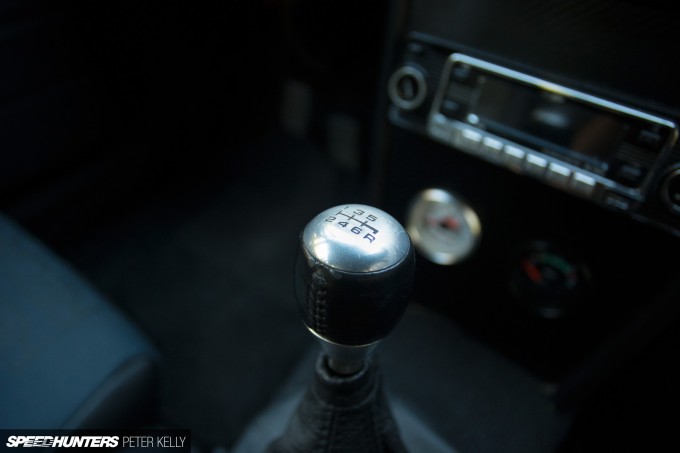 That power is transferred via an S2000 6-speed gearbox that still uses the factory clutch and flywheel, and is sent out to the wheels through an E30 limited slip diff and rebuilt factory axles.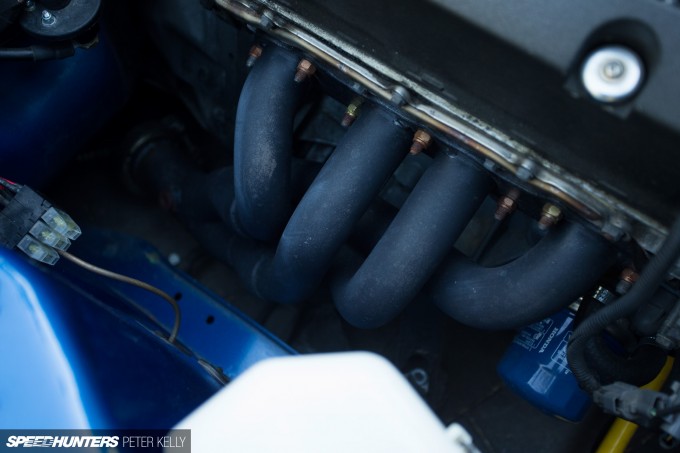 Tony says that the swap itself was actually pretty easy – easier in fact than a few BMW-to-BMW conversions he's done in the past. He simply made up some custom mounts for the engine and 'box, used the factory S2000 loom and ECU, fabbed up new water lines and a more compact exhaust manifold to clear the chassis rail.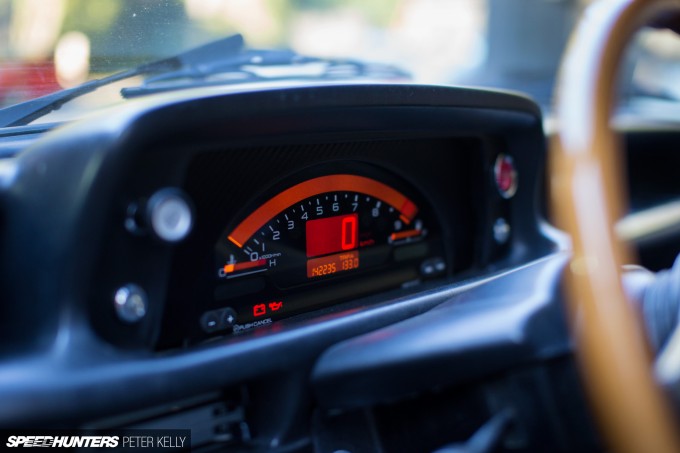 That wasn't all Tony pilfered from an S2000, either. He also managed to get hold of, and fit, the push button start and the digital cluster – one of my favourite things about the Honda.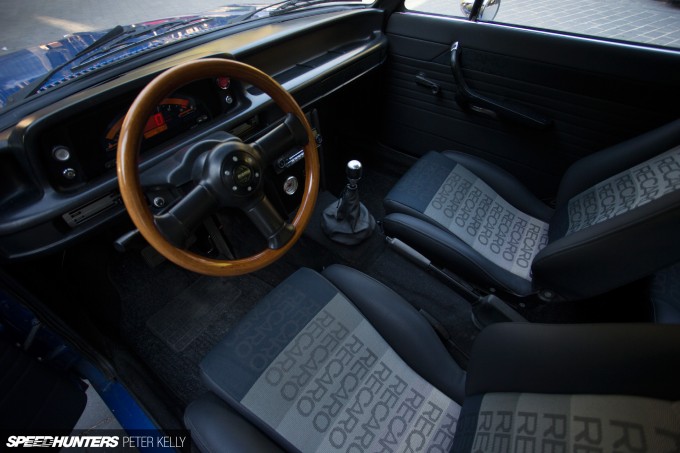 As for the rest of the interior, it's nice, simple and in mint condition.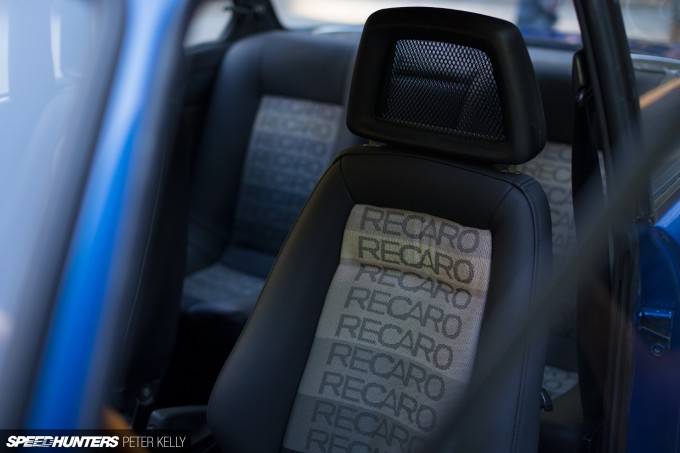 Recaro LS bucket seats from a Ford Capri have been used up front, while a seat from a BMW 635i has been modified to fit in the rear – all retrimmed in Recaro material.
Keep It Low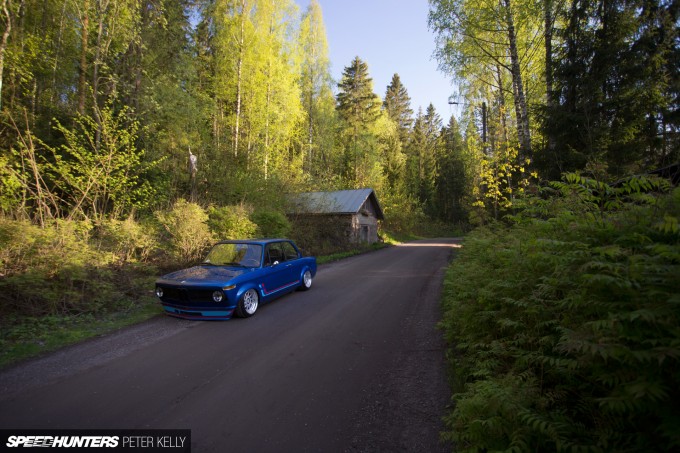 These little BMWs are a great looking car – part of the reason for BMW's rise to dominance in the latter half of last century. But there's no denying that pretty much any model of vehicle can look better lower and on the right set of wheels.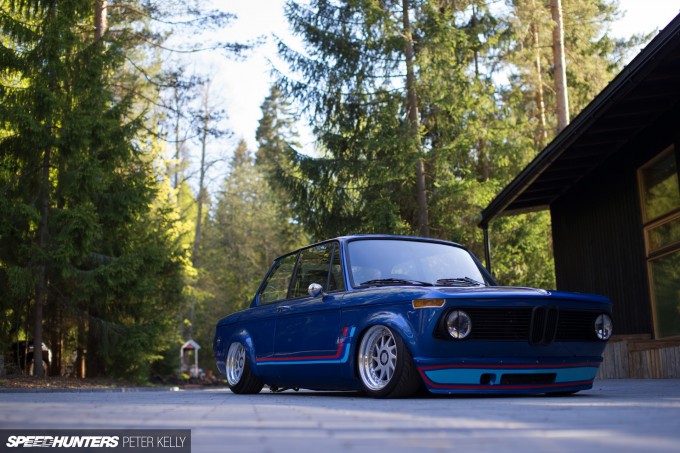 In this car's case, Tony has absolutely nailed both.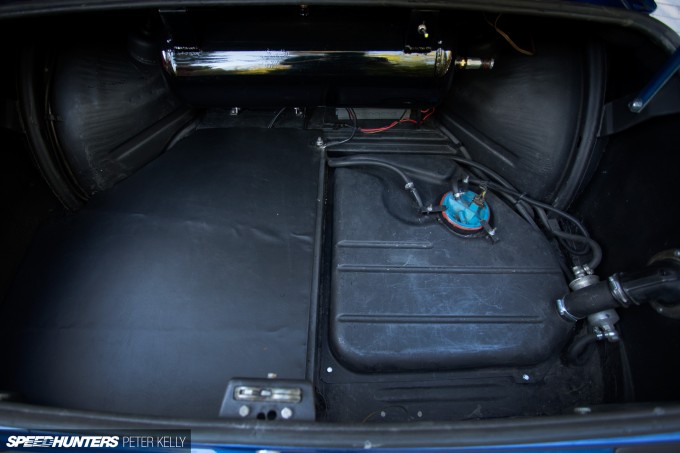 Because there was nothing off the shelf and no one had really bagged a 1502 at the time it was build, the BMW sits on a custom suspension set up that utilises various bits and pieces from different air manufacturers.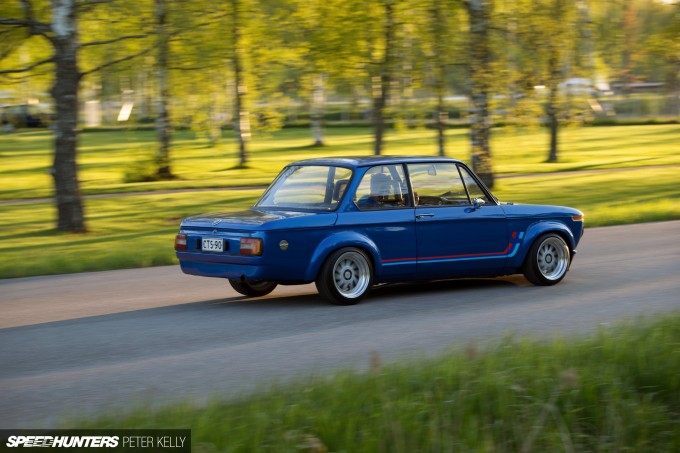 Uprated stabilisers with uniball ends, adjustable camber and toe front and rear, and polyurethane mounts allow for some adjustability and make for a fairly nice ride – even when really leaning on the car.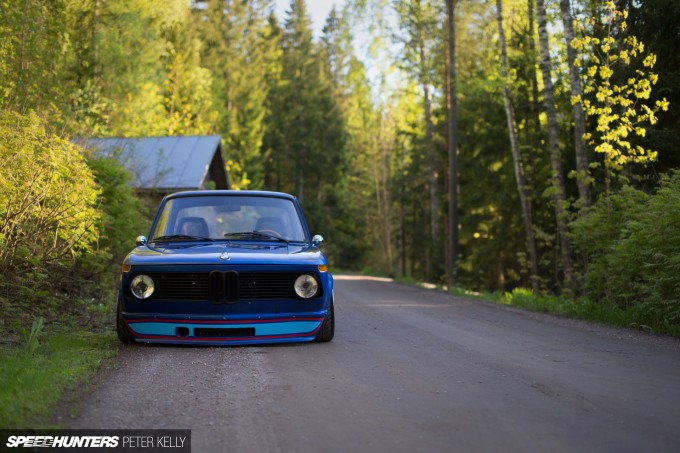 Aired-out, the car sits at just the right height – super-low, but without looking silly and with just a few millimeters clearance for that signature 2002 Turbo front lip.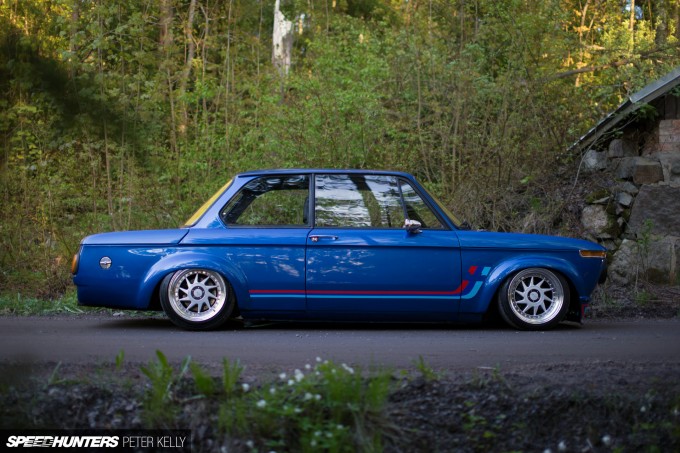 The restored guards swallow a set of rebuilt 15×8-inch OZ Racing Turbo wheels, wrapped in 195/45R15 tyres.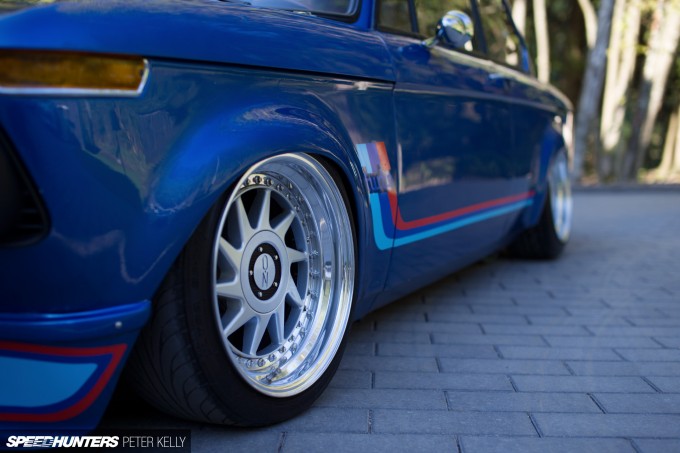 Personally, although the iconic BBS RS is probably the obvious choice, I think these wheels absolutely kill on this car. They're the perfect amount of aggressive retro, without being too boring and 'vintage' just for the sake of being period-correct.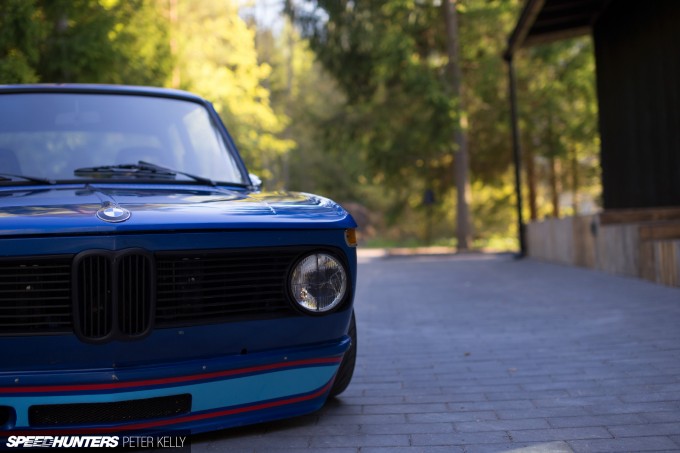 With the package all tied together, it's obvious that this is one seriously well-built car, and most importantly it's fun. The suspension allows Roni to get where he needs to go whilst still being able to push through the local country roads at speed and air-out when static. The driveline is strong, simple and reliable, and the engine – well, it absolutely screams.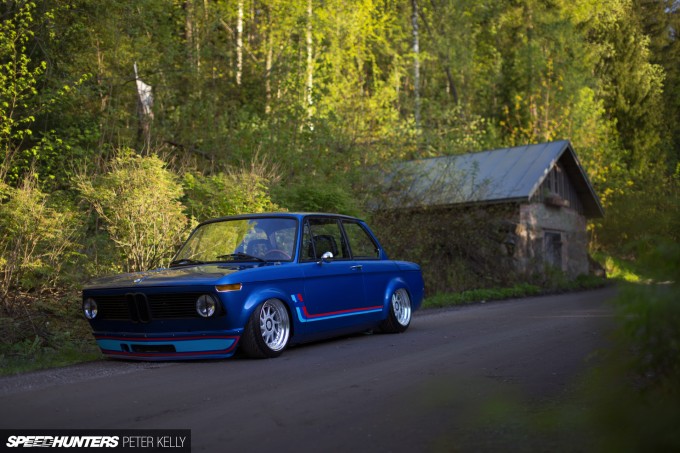 The 244 wheel horsepower is enough to push the little 950kg BMW to a top speed of 251km/h, and a 0-100km/h sprint will only take Roni 5 seconds flat.
In short, when it comes to the S2002, the operative word is 'fun'. Sure, it's blurry and completely sideways, but the audio alone from this 3rd to 6th gear pull from Tony's Instagram should give you a good idea on how it goes.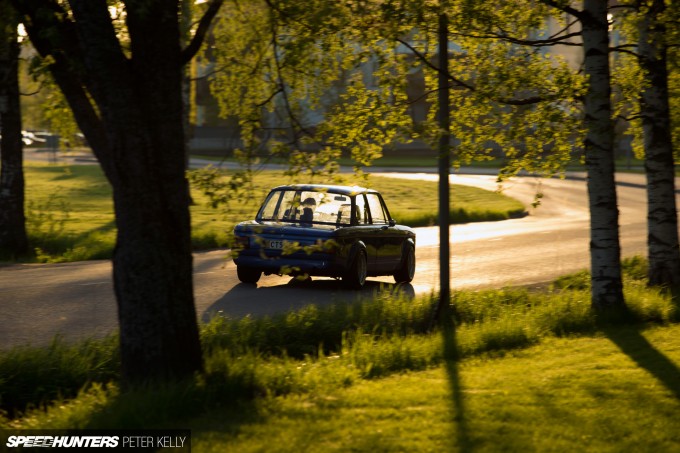 After jumping in with Roni for a thrash into the closest town, I can confirm that the BMW is both rapid and loud.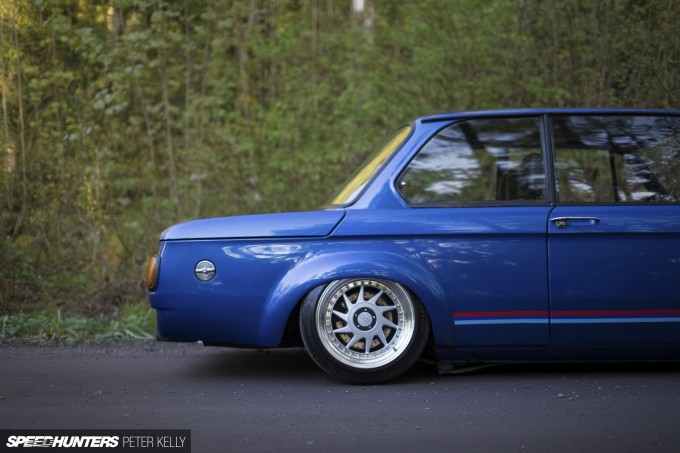 With all the other projects Roni has on the go at the moment – a slammed Lamborghini, multiple modified Porsches plus a couple of monster Audi builds – you have to wonder how long the S2002 will stay as it currently is?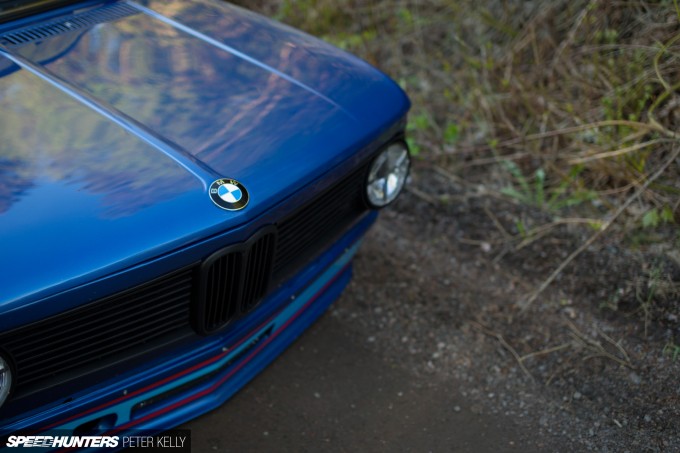 Roni admits that although he loves to modify, the BMW is perfect exactly the way it is, so he plans to simply drive it right up until the point where he feels it's time to pass the torch on to the next owner.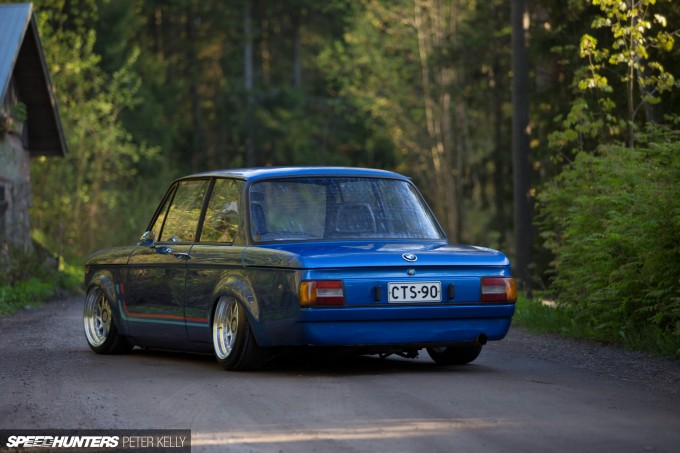 He explains, "The car won't be stuck with me forever, Tony knows that. No more mods will be done to it by me, it's nice the way it is. Maybe a German wants to give me his money someday. Who knows?"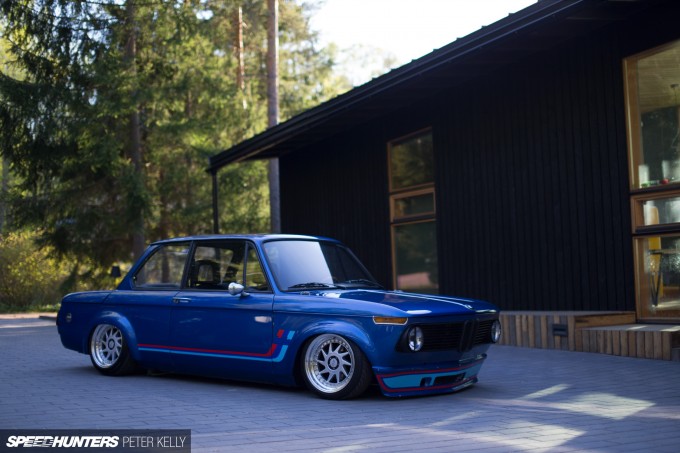 Although it can sometimes suck to see someone else enjoying a car that you've spent so much of your life building, personally, if I was Tony, I'd be very happy that something I built can catch the eye of such a discerning collector and modifier of cars, and that it's still being looked after and used in the best way possible, not driven into the ground by someone who doesn't appreciate automotive art when they see it.
Peter Kelly
Editor-in-Chief
Instagram: speedhunters_pedey
pedey@speedhunters.com
Bonus Video & Images