One of the things I enjoy most about Japan is the way you almost never see a car with parts that are out of place. Sure, there's an endless amount of styles – some tasteful and others not so – but it's rare to see a car which isn't built with a cohesive theme. No matter what the owner's goal or inspiration is, the finished product is always spot-on and all the details are accounted for.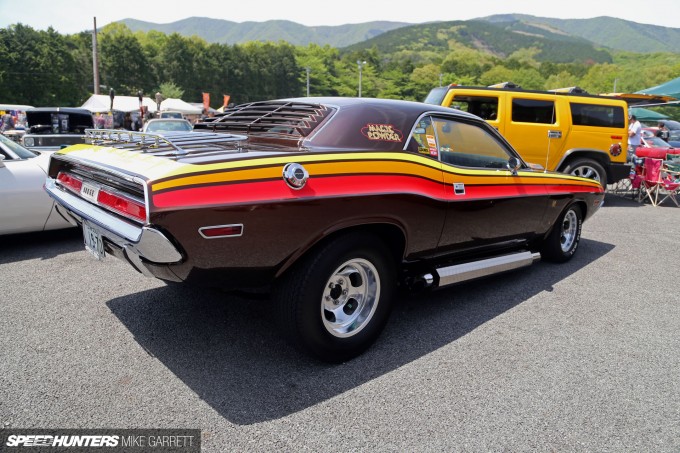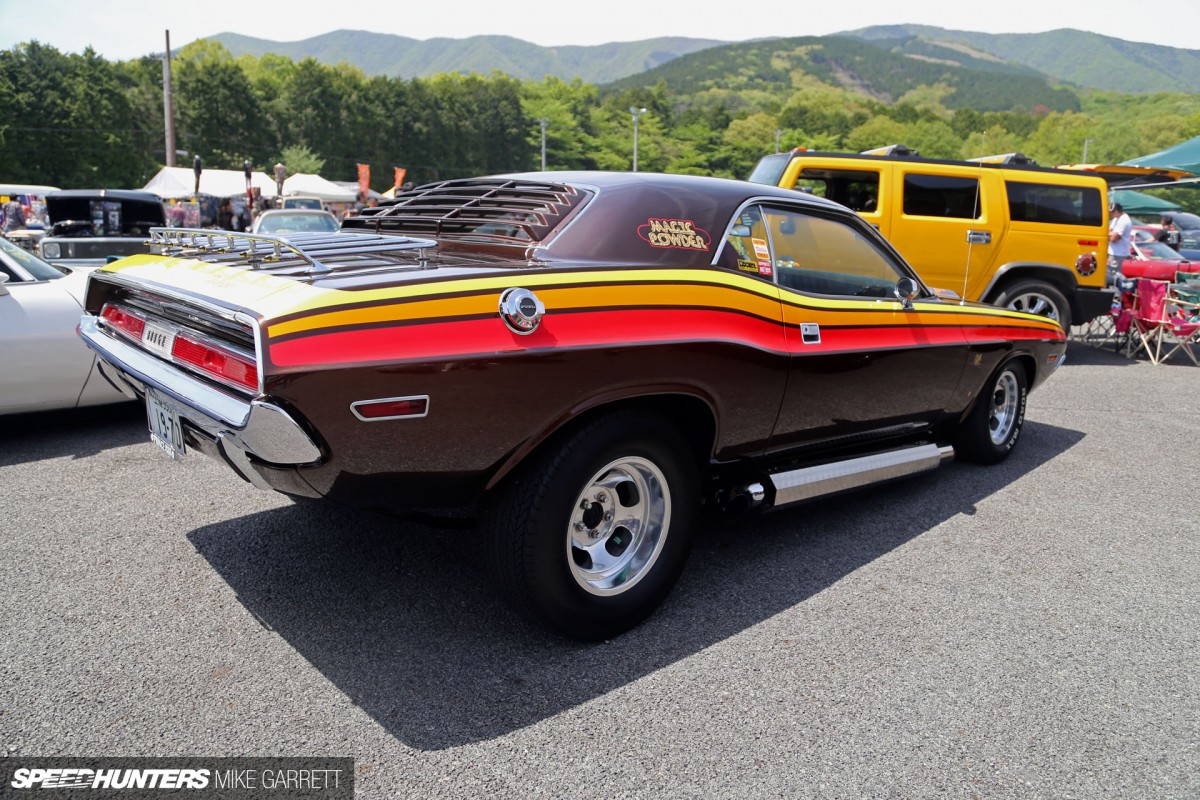 That brings me to one of most distinct machines I encountered during my recent visit to Japan: a 1970 Dodge Challenger built by Sho Kogawa of Ibaraki. I always get a kick out of seeing high quality muscle car builds in Japan, but Sho's over-the-top 1970s street machine takes things to another level.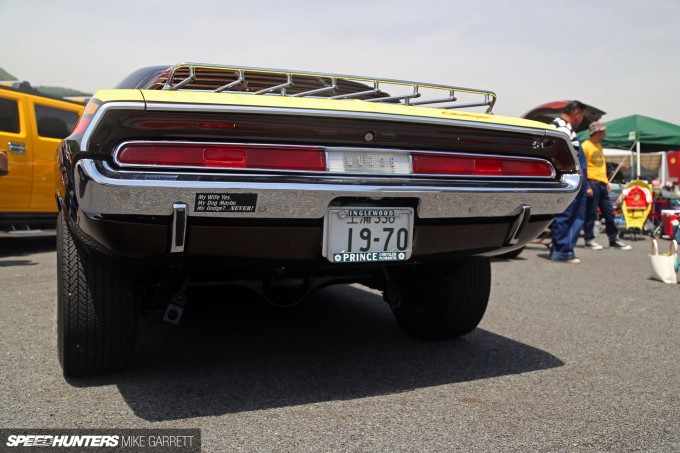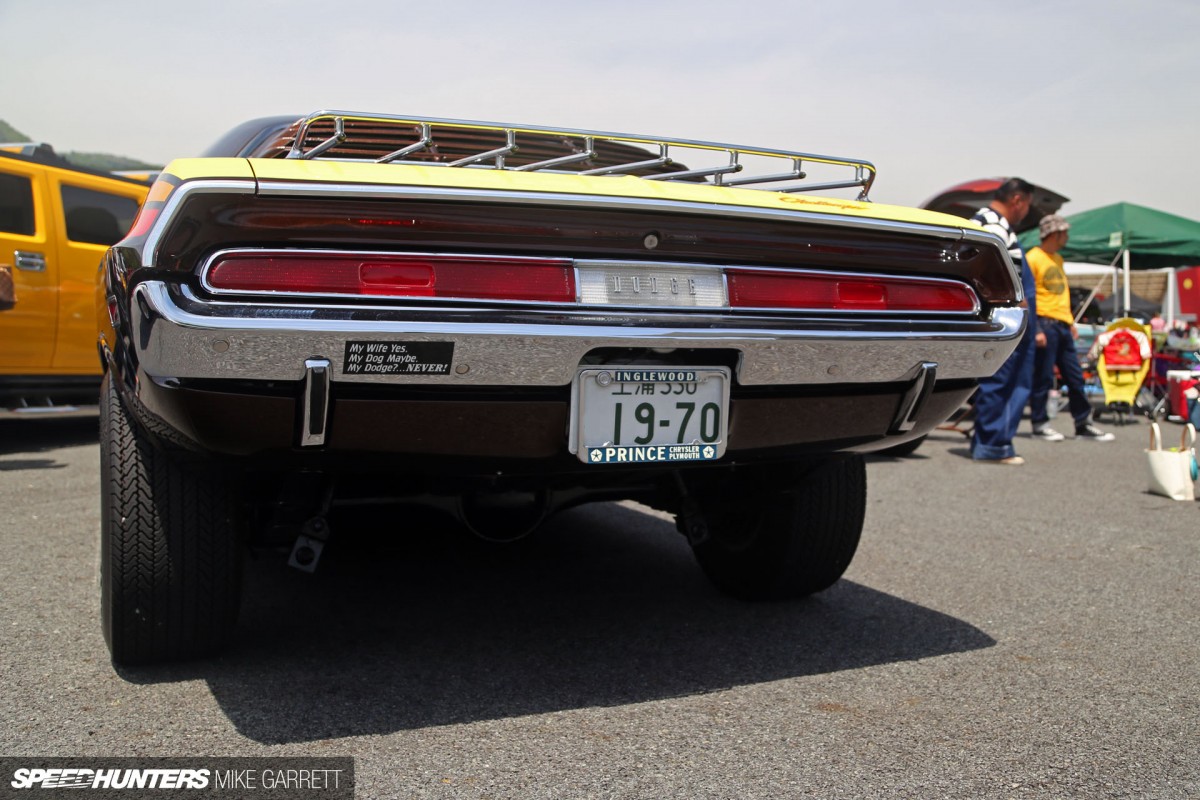 This actually isn't the first time Sho's 'Magic Powder' Challenger has appeared on Speedhunters. The car was previously painted white and gold, but he's recently given it a makeover with a new root beer hue and updated retro paint work.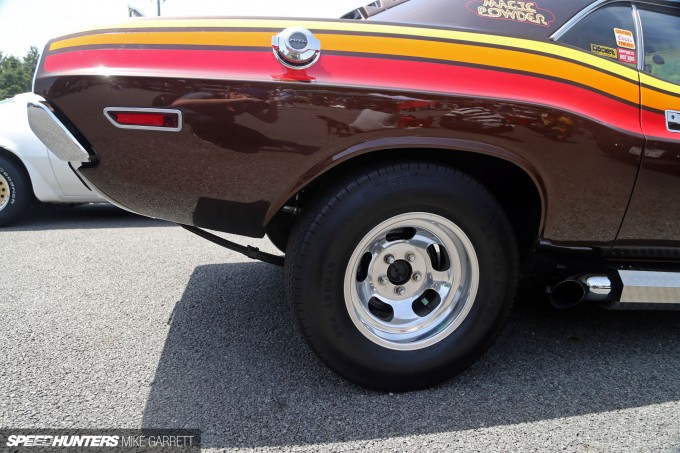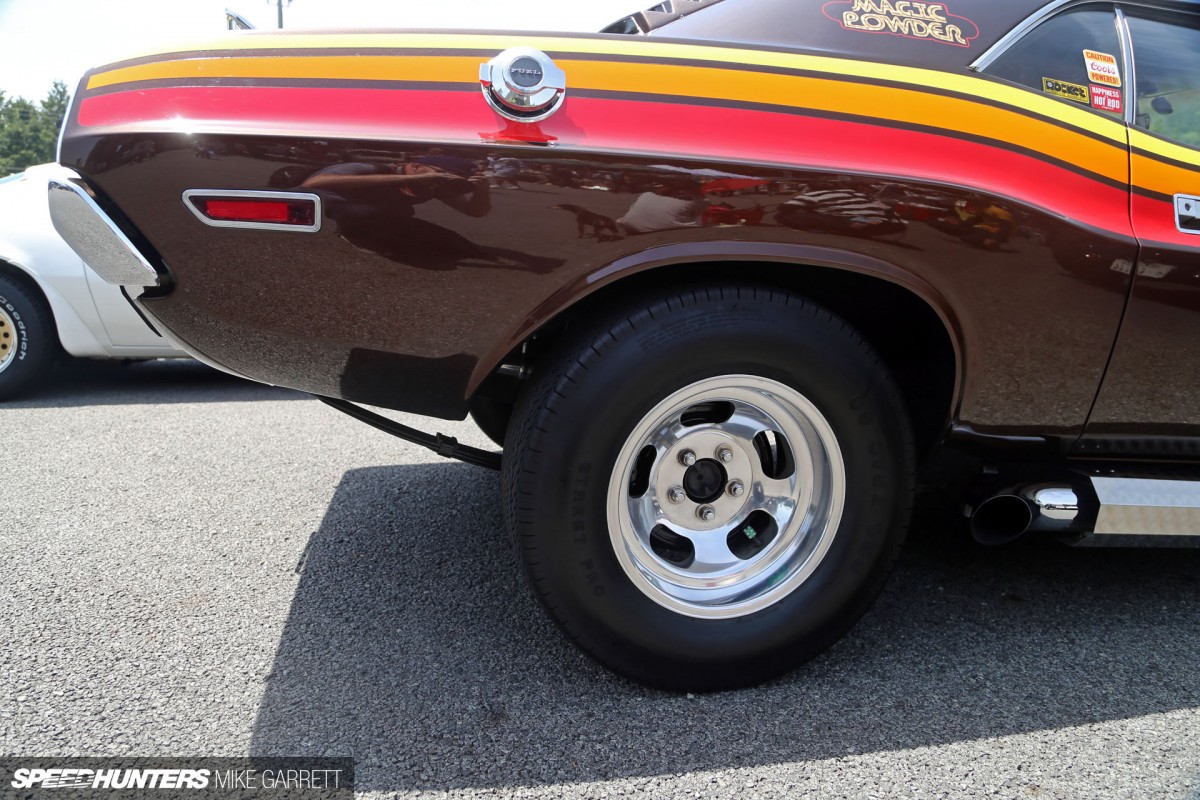 As we see so often on builds from Japan, Sho's nailed all of the details that defined the jacked-up street machines of the '70s. From the heavily raked stance and old school Pro Trac 60 tires in the rear…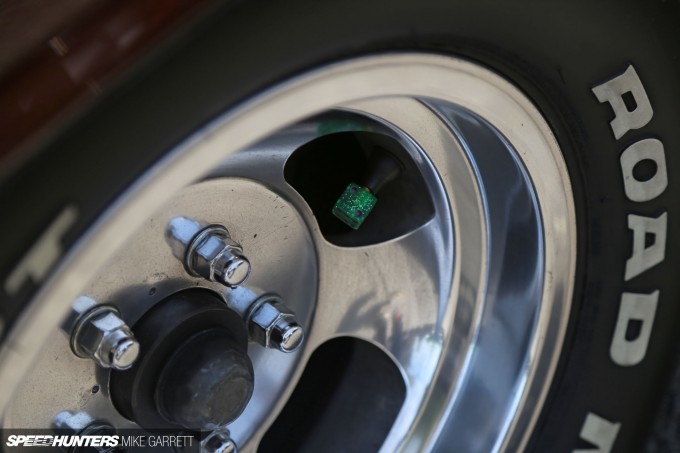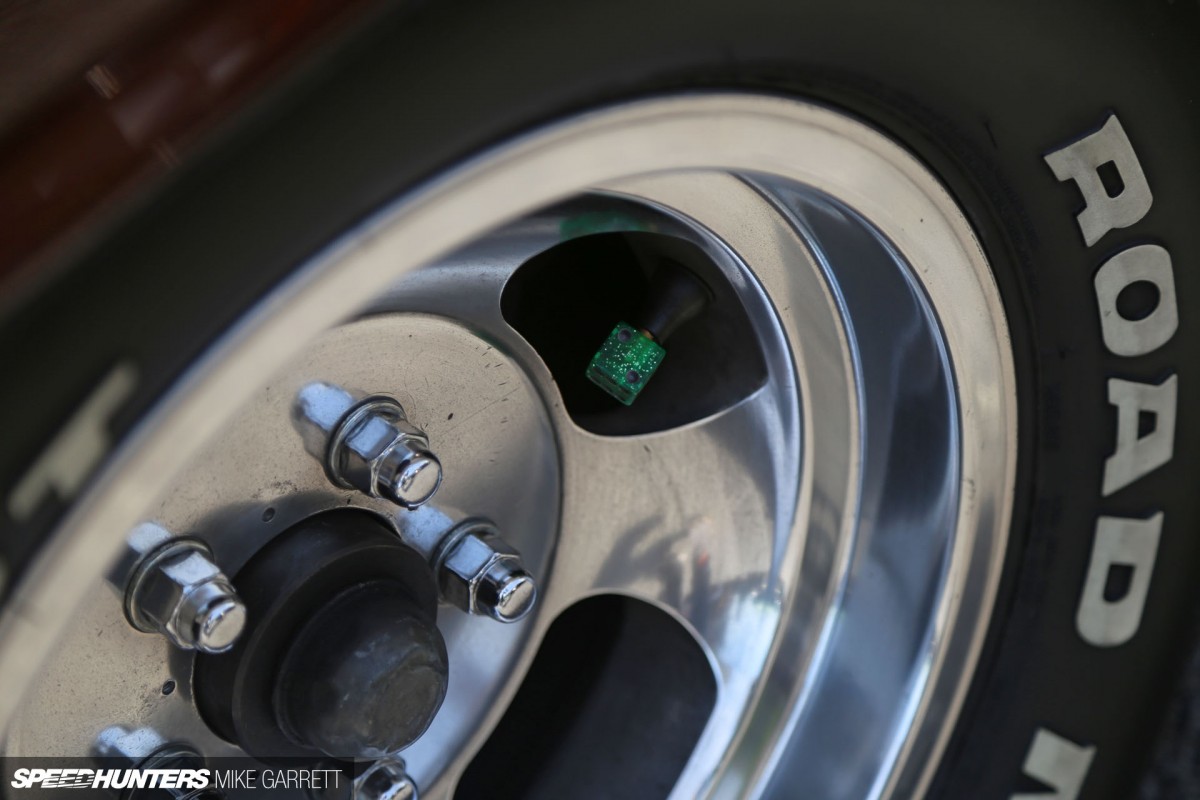 To the polished deep-dish slot mag wheels with subtle touches like dice-shaped valve stem caps.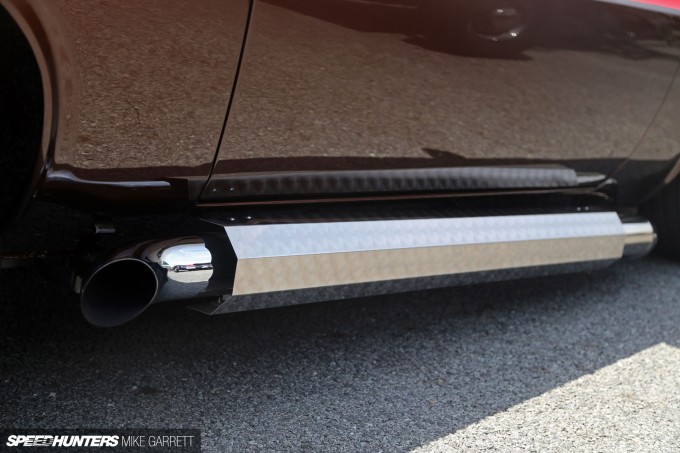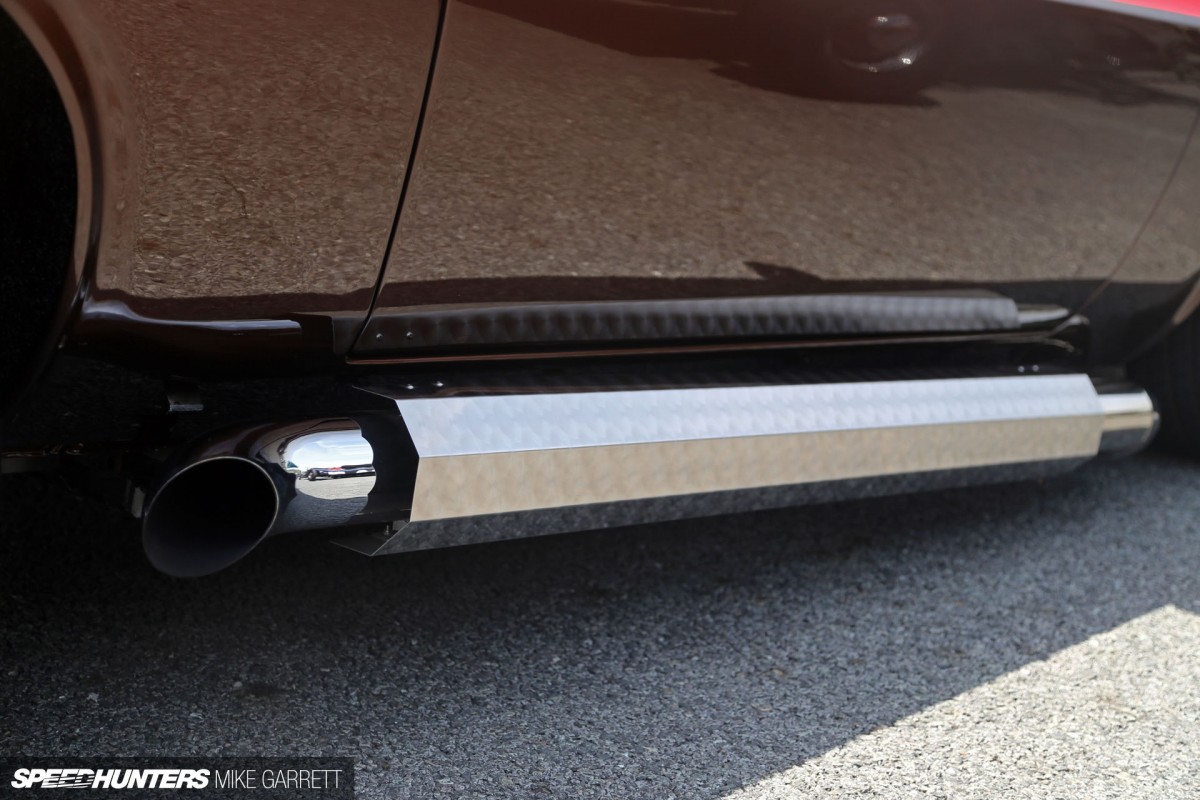 Big fat side pipes are another staple of '70s street style, as are the KC driving lights up front and the louvers mounted on the rear window. The Dodge is an absolute time warp.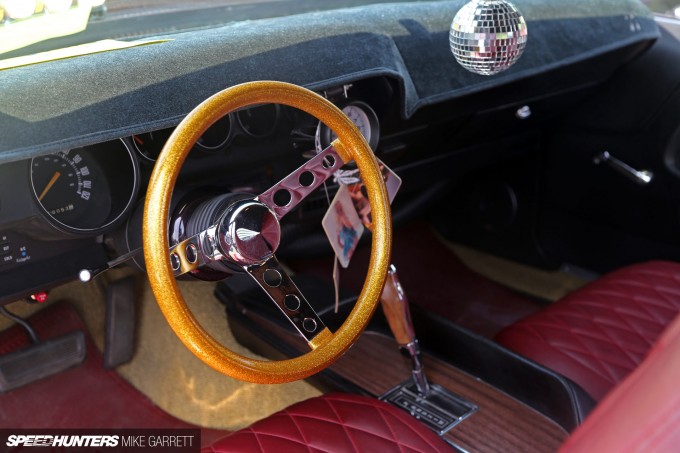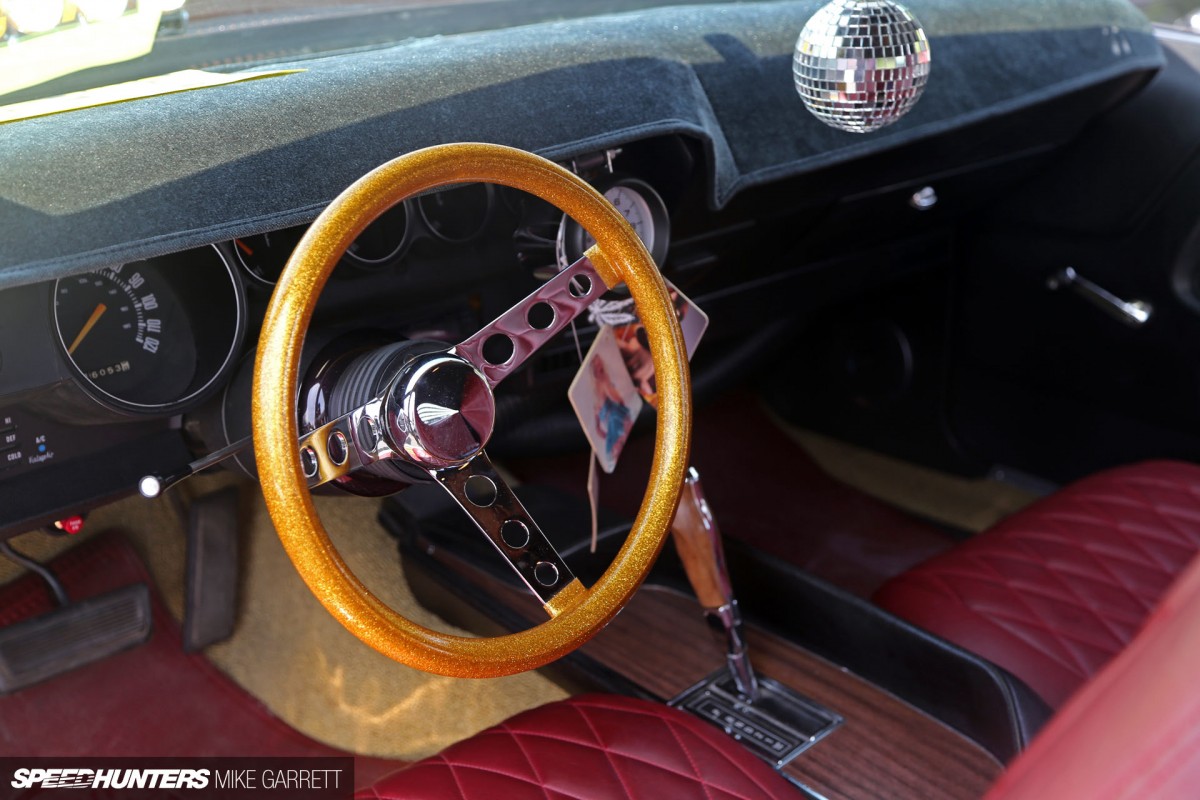 The same retro treatment has been carried over to the cockpit, which features period-style maroon upholstery, a metal-flake steering wheel and pistol grip shifter for the automatic transmission – which is mated to 360 cubic inch Mopar small block. And perhaps best of all, you've got the disco ball hanging from the rear-view mirror.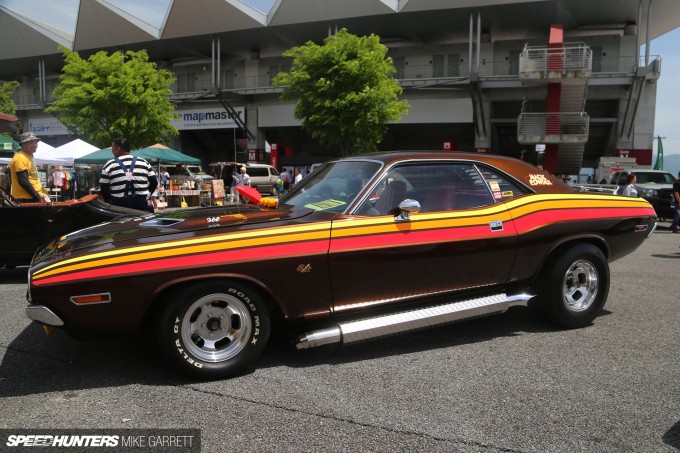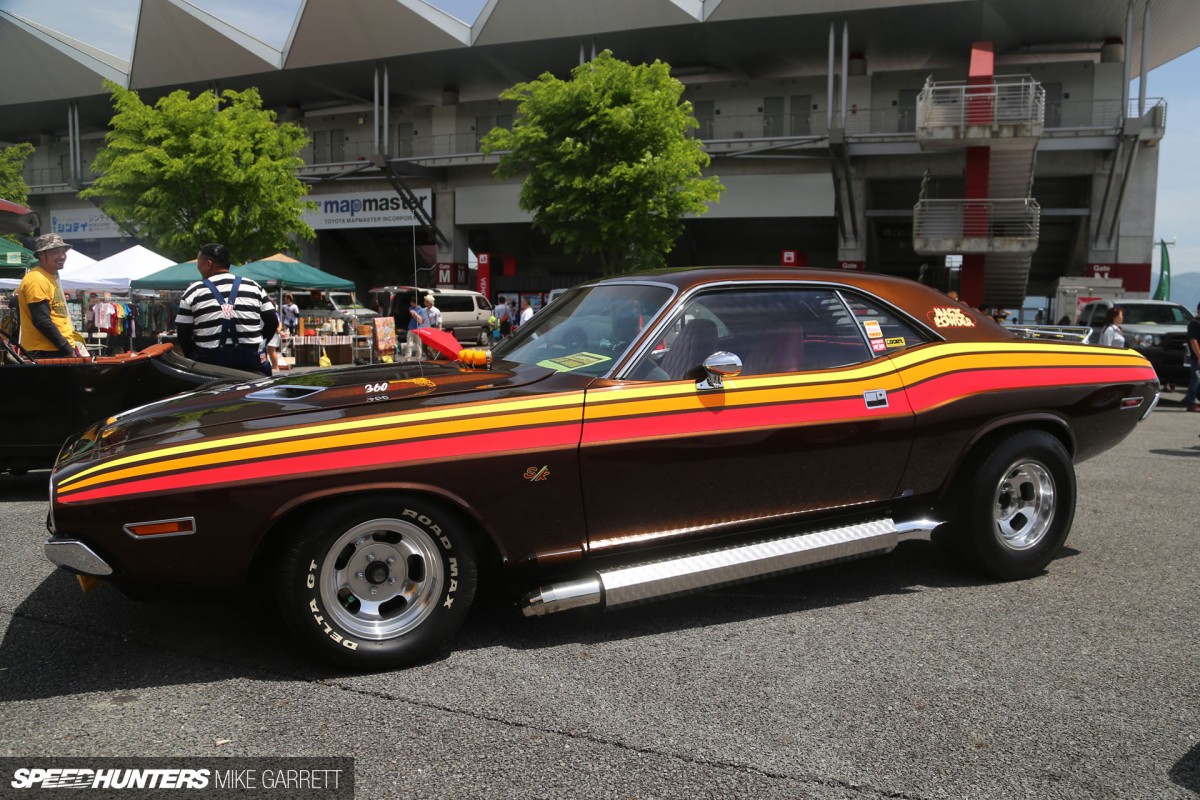 While there are certainly followers of this style in the US, I can't recall coming across another old school muscle car build as authentic as this one. In fact, you'd probably need a time machine to find a car that better conveys the spirit of the '70s street freak.
Mike Garrett
Instagram: japanifornia_media
mike@speedhunters.com
Cutting Room Floor