The Honda S2000 has lived a strange sort of existence. It's famed for its incredible powertrain, but its unforgiving nature has divided opinion. There are no better examples of this than the numerous failed attempts of those who have previously tried to build pro-level S2000 drift cars, only to discover that they're either incredibly difficult to drive or they just don't work at all.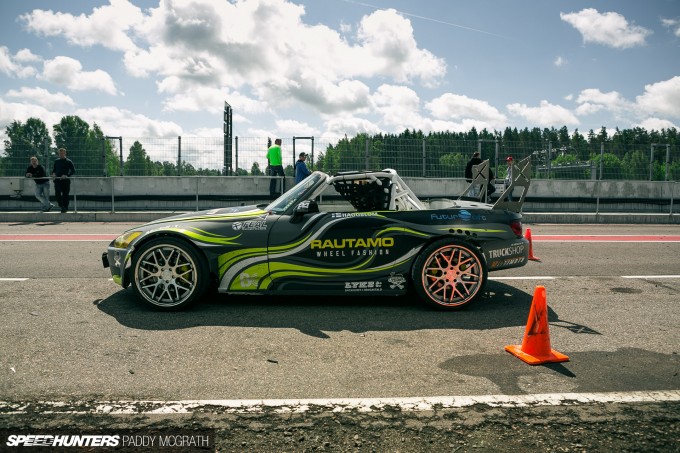 So, you can imagine my surprise when I spotted this S2000 rolling through the pit lane, ready to head out into a drift session at Sweden's recent Gatebil event. I'm an open-minded guy, so I was curious as to how this car/driver combination was going to perform on the high speed Mantorp Park layout. So high speed in fact, that he wasn't the only driver to remove his rear wing for the event.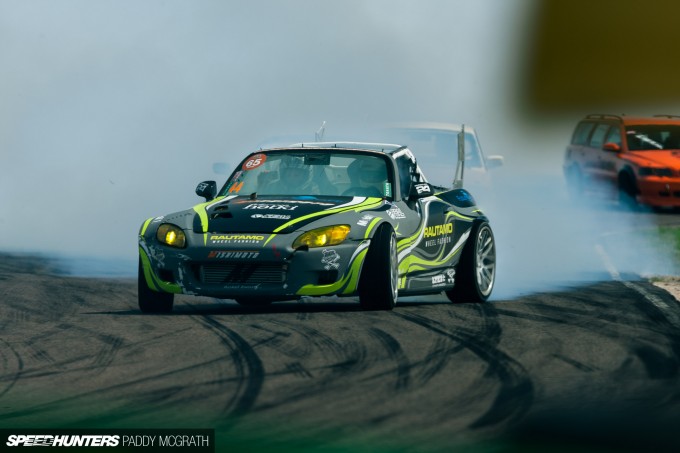 The first couple of passes were promising – the car had good traction and didn't look snappy or unstable whilst transitioning. Then the driver, Dennis Häggblom, started to add speed and more right foot. That's when things started getting really impressive. Impressive to the point where I started to think that someone, in true Gatebil fashion of course, had put an S2000 body on an S13 floorpan. Of course, I was wrong. We can't embed Facebook videos here, but you can check some phone footage from Gatebil on Dennis' Facebook page.
Are you done watching those? Good. Now you know why I just had to find out more…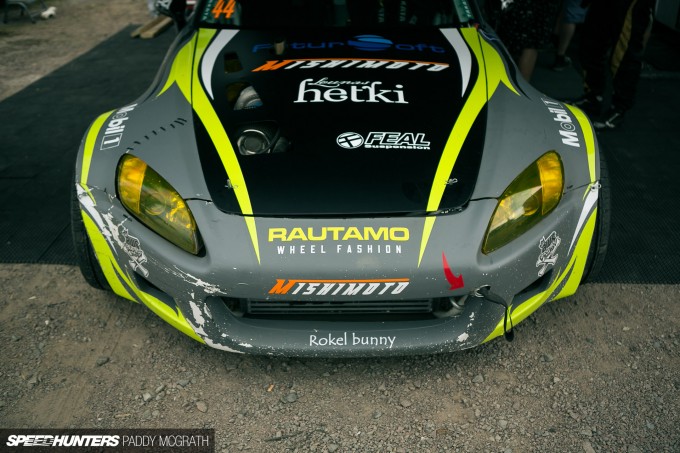 I found Dennis as he was coming back to the pits after a track session, and after a quick introduction he was talking me through his build. Gatebil was his first event in the S2000 and he was still adapting to its chassis.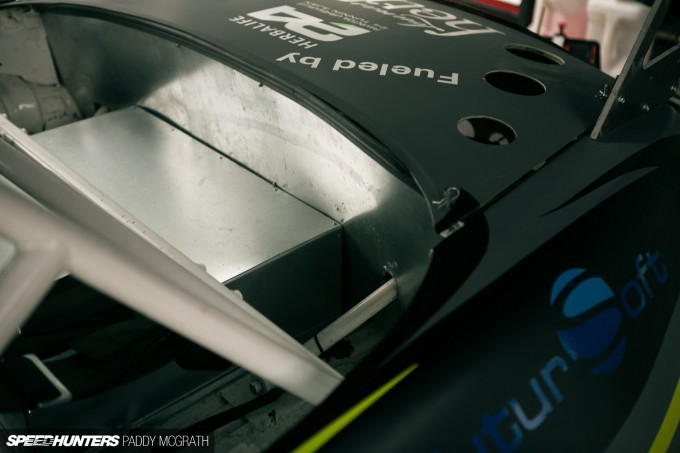 The first challenge Dennis faced was relocating the weight. Whilst every effort has been made to keep weight down, what weight that is left has been either kept to within the confines of the suspension mounting points and even slightly forward as well, which helps the car remain stable under transition.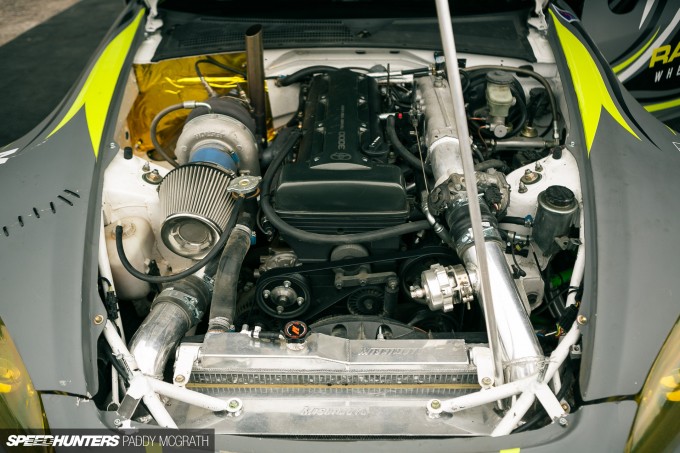 The F20C is long gone and in its place a Valtonen Motorsport built 2JZ, making around 850hp with help from a large Holset turbocharger. But it's not the power that makes this car – it's how it put its power down and its ability to manoeuvre in a predictable and competitive manner.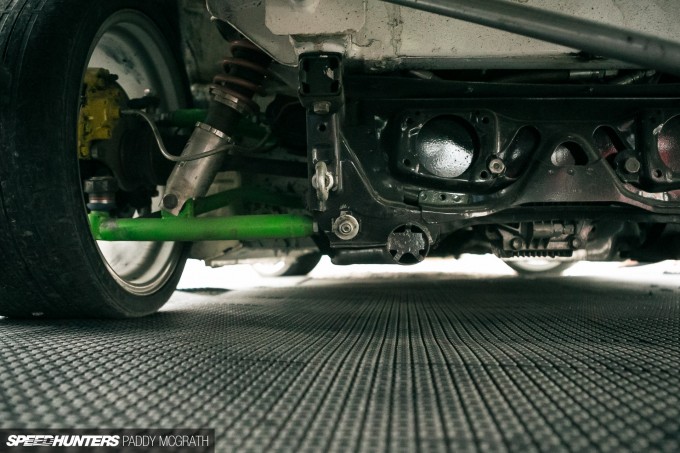 The car is sprung with FEAL coilovers, but for the rest of the suspension work Dennis employed his friend Sebastian Sundfors (SSP) to create an entirely custom setup for the S2000. The result speaks for itself, but as Dennis told me, he's still learning the car's nuances which he says is the most fun part of a new build.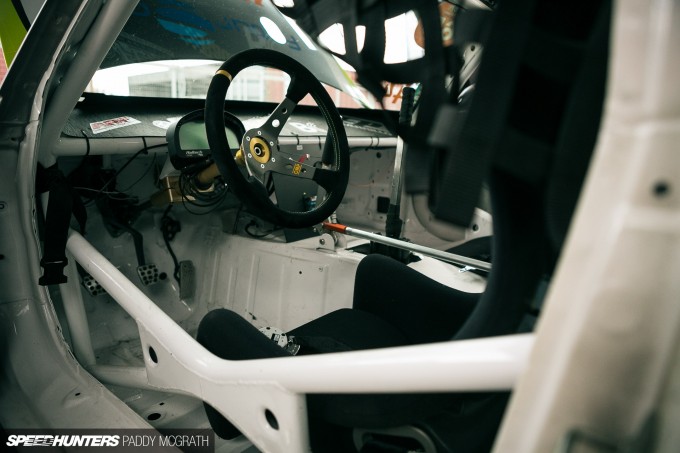 The inside (can you class an 'outdoor' office as inside?) is your typical pro drift car affair with just the bare minimum on display, thanks in part to a Haltech digital dash.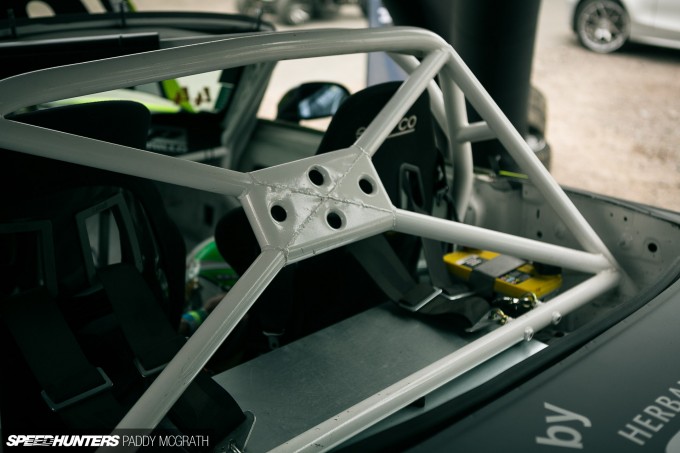 The car also runs a hard top, but it wasn't required at Gatebil thanks to unusually good weather.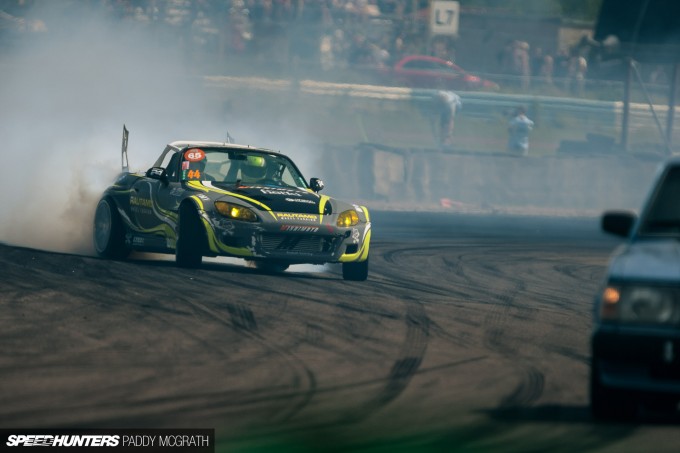 Probably my favourite aspect of the entire project, however, is Dennis' attitude and contagious levels of enthusiasm for drifting. Where most see obstacles and stumbling blocks, he sees them as legitimate opportunities which are to be enjoyed. I'm already excited to see this car in action again later this year!
Paddy McGrath
Instagram: pmcgphotos
Twitter: pmcgphotos
paddy@speedhunters.com