Are modern Formula 1 cars cool? Well, they might be cool in terms of their cutting-edge technology and exotic materials, but how many people look at a current F1 car and dream about it? Not many in my experiences. I think most people (regardless of age) will agree the Formula 1 cars of the '60s, '70s and '80s had a personality that today's machines just don't have.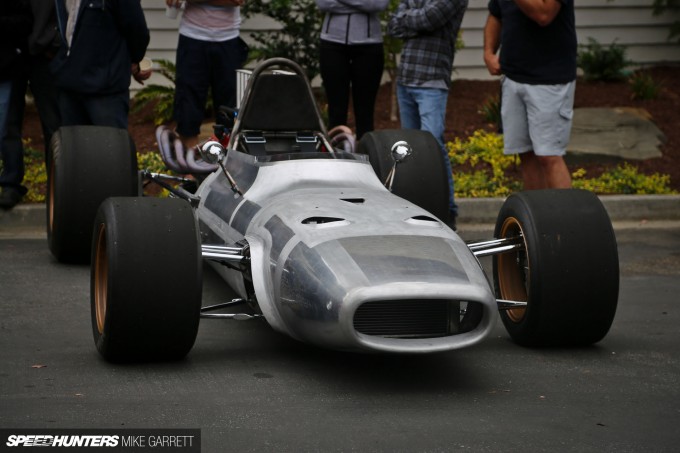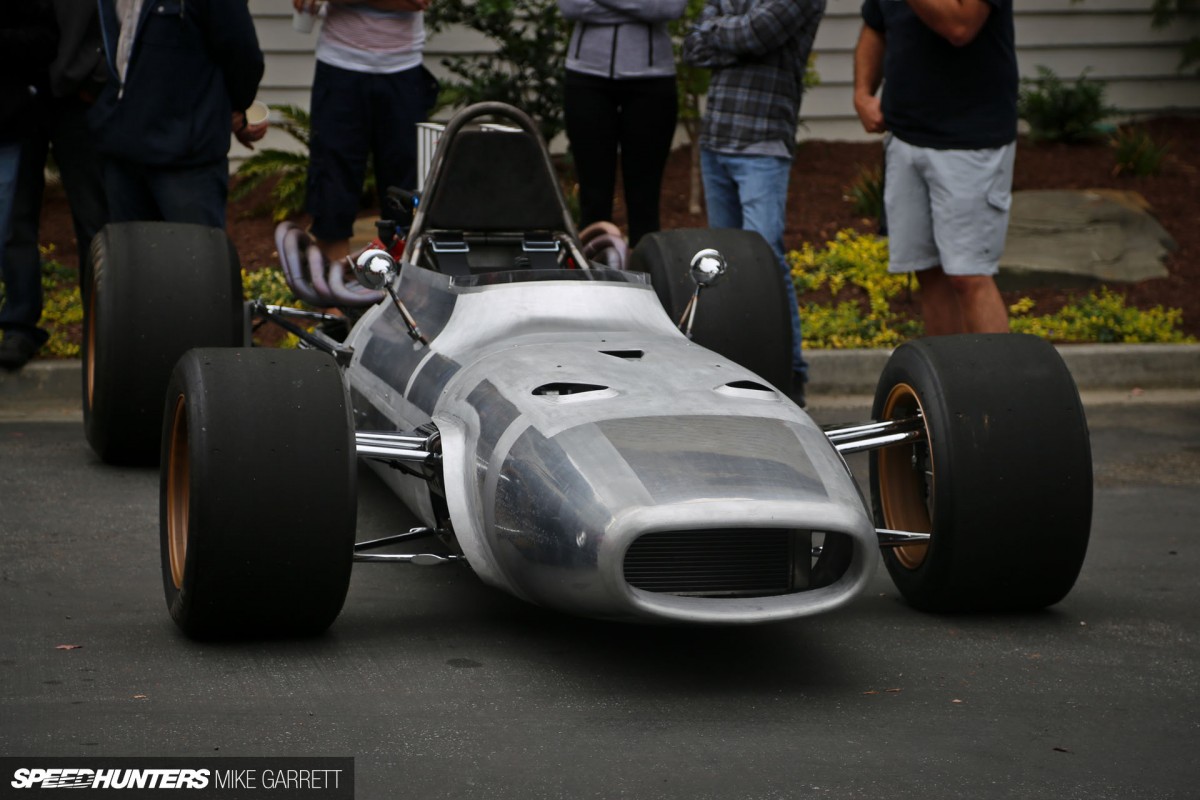 Not only were the iconic F1 cars of the past raw and mechanical in a way that today's computer-laden machines aren't, but style and character helped set each car apart on the grid. There's a reason that even younger people born well after the 'glory' years of F1 still love the classics. It's not just nostalgia.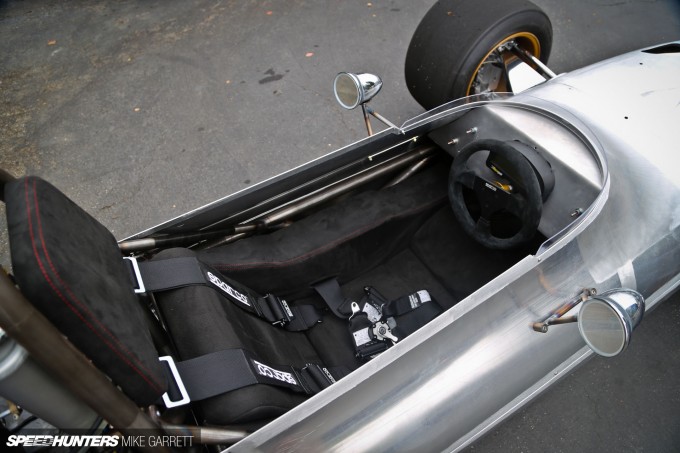 Of course, having the opportunity to actually drive one of those classic F1 machines is something limited to those who raced them decades ago, or those with the means to own one of these highly valuable vintage cars today. And even if you do have the budget to buy and run vintage Formula 1 car, you still have to worry about maintaining its aged components in addition to the ever-present fear of destroying your priceless machine. And let's not forget all the rawness that makes these cars so cool, but also makes them challenging even for expert drivers.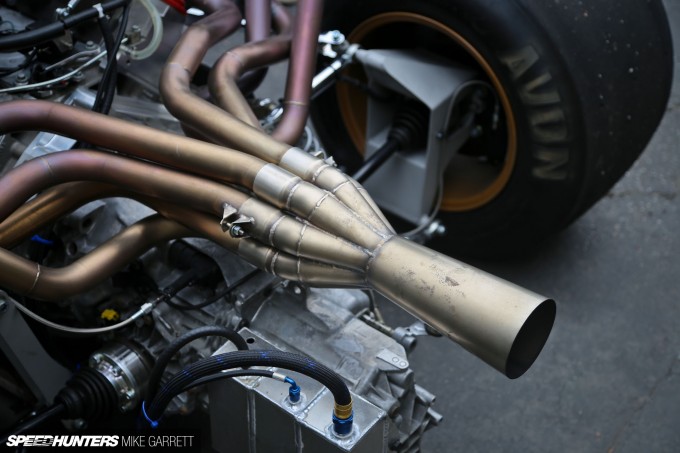 That's why when Joe Scarbo of Scarbo Performance set out to create a track day special called the SVF1, he wanted to capture the spirit of a 1960s Formula 1 racer – but with the accessibility of a modern machine. Based on the reaction he got when he brought the SVF1 to Canepa Cars & Coffee last weekend he's succeeded. Better yet, Scarbo Performance will offer these things as a ready-to-run package for its customers.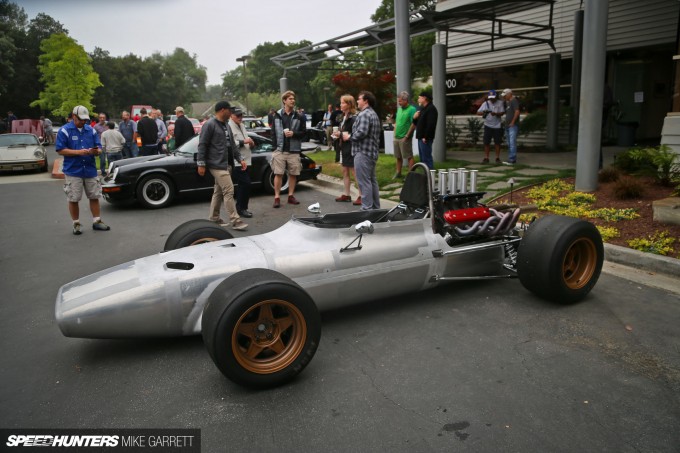 The chassis is a steel spaceframe with modern suspension components, and depending on the exact specifications curb weight on the SVF1 can be as little as 1280lbs.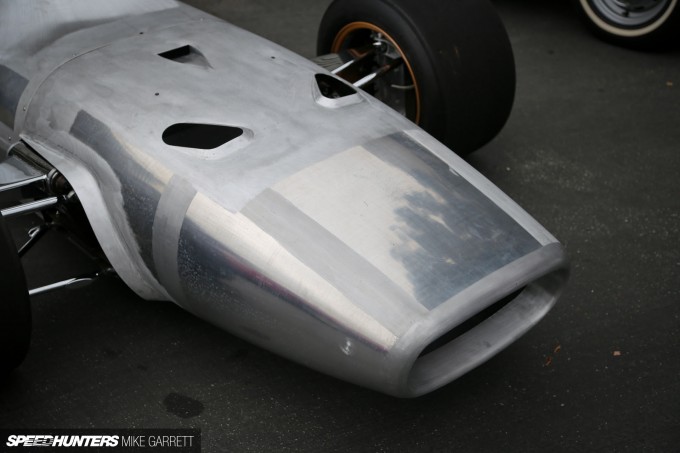 The hand-crafted aluminum bodywork is based on the '67 Ferrari 312, and while a number of retro-themed liveries are available, Joe has left his in bare metal to fully showcase the craftsmanship.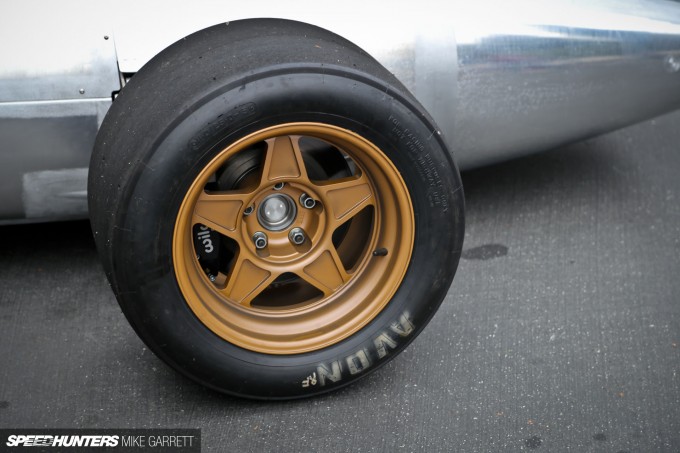 The 15-inch wheels were custom-made based on the original period Ferrari racing wheels and they come wrapped in Avon vintage style slicks. And let's not forget the Wilwood brakes inside them either.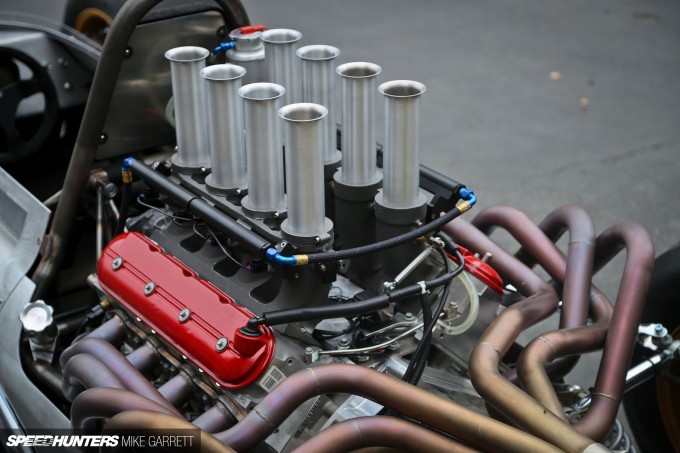 The SVF1 uses GM LS engines and the one in this car has been fitted with Hillborn injection and a radical set of exhaust manifolds to fully capture the '60s look. It can also be purchased as a rolling chassis should you want to drop in a more exotic motor.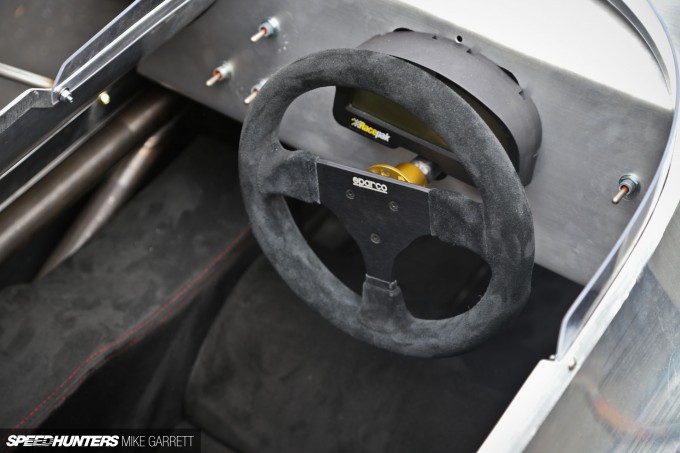 Despite the vintage look, the SVF1 packs all the features you'd expect from a modern track car, including traction control and multiple settings for power output to give drivers an easier learning curve. That's important, because in top spec this featherweight machine can make 525 horsepower.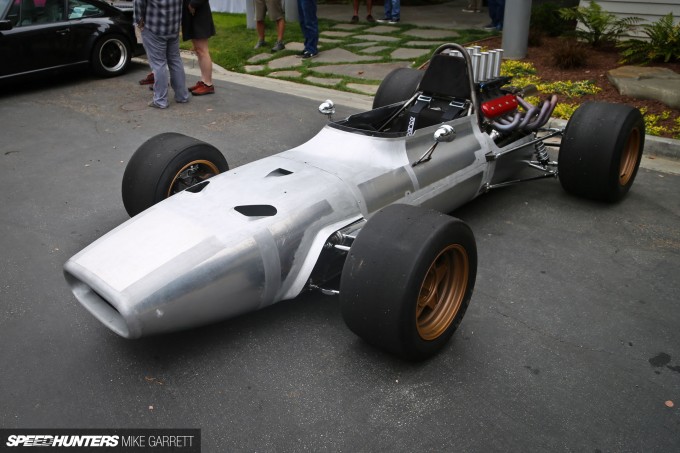 Sure, your Ariel Atoms and BAC Monos are cool, but I'd take this any day. Because, if you're going to have a dedicated track toy, why not drive something that makes you look like one of the heroes of 1960s Formula 1?
Now we have just have to ask Joe for a little test drive…
Mike Garrett
Instagram: japanifornia_media
mike@speedhunters.com