Welcome To The Vault
The Petersen Automotive Museum is undergoing a massive restoration at the moment. The inside has been gutted, the exterior covered in scaffolding and the entrances blockaded. Even the ripped up roads outside are uninviting.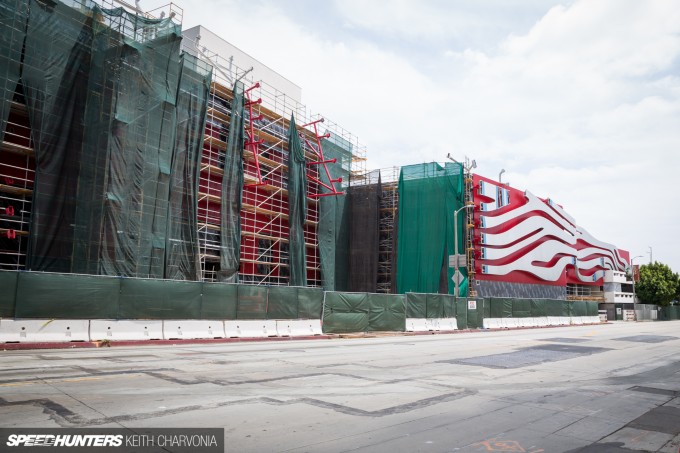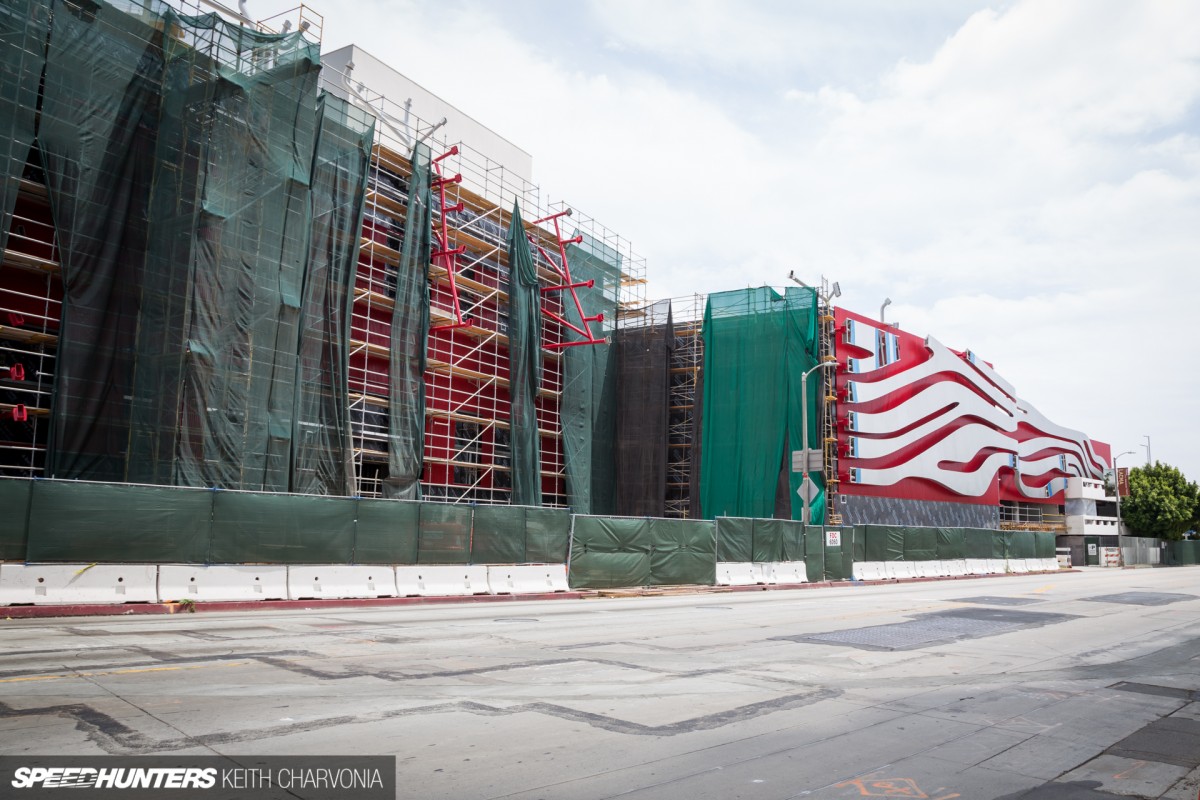 You might think there's nothing to see, but sometimes you just have to know where to look.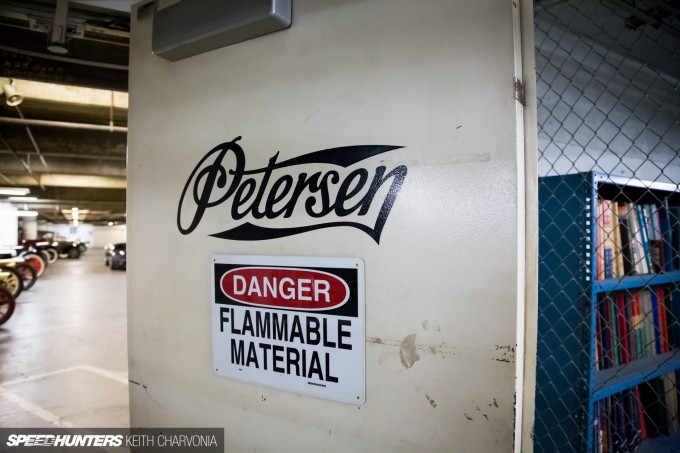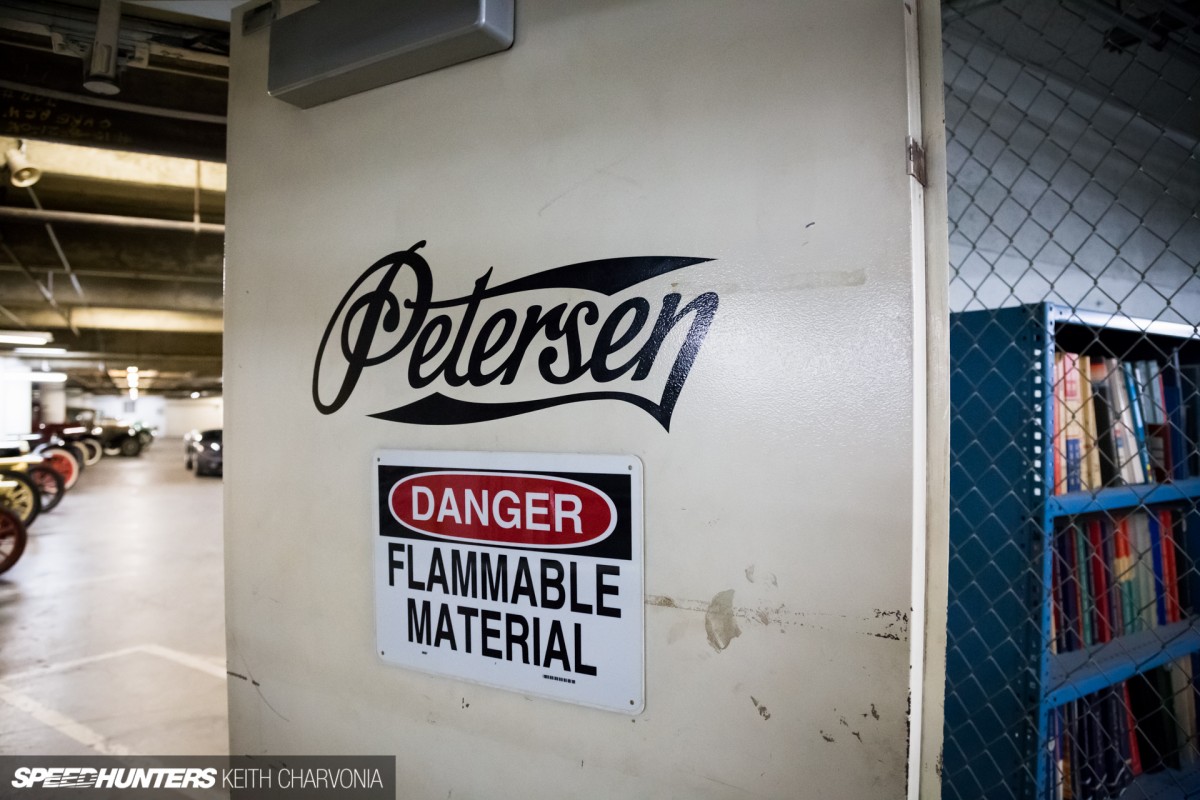 When I attended the Japanese Car Cruise-In at The Petersen last month, I was honored to park the FR-S I built in their basement, otherwise known as The Vault.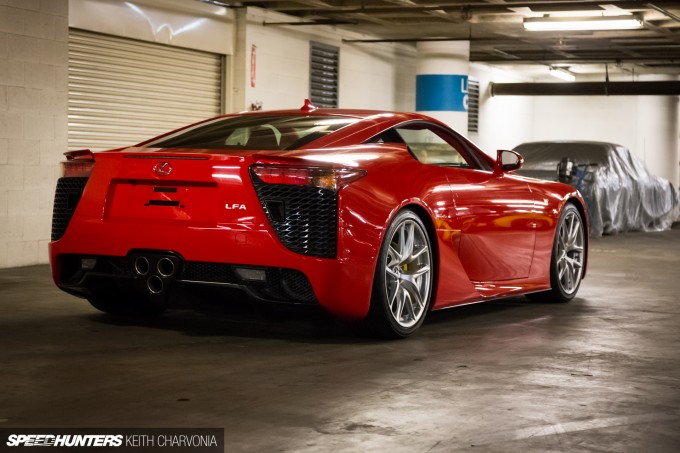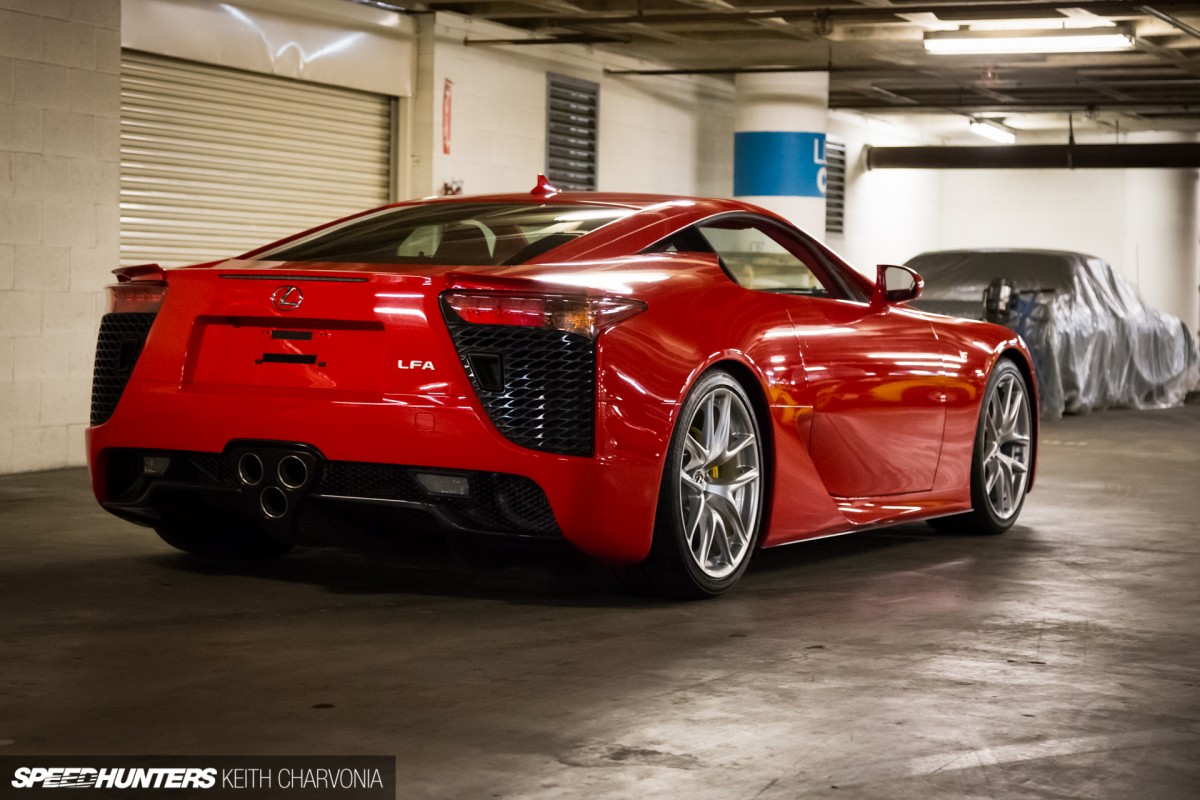 Typically off-limits, The Vault is where special and rare cars are stored in between rotations on the museum floor. You'll find vehicles that are on loan or undergoing repairs down here too.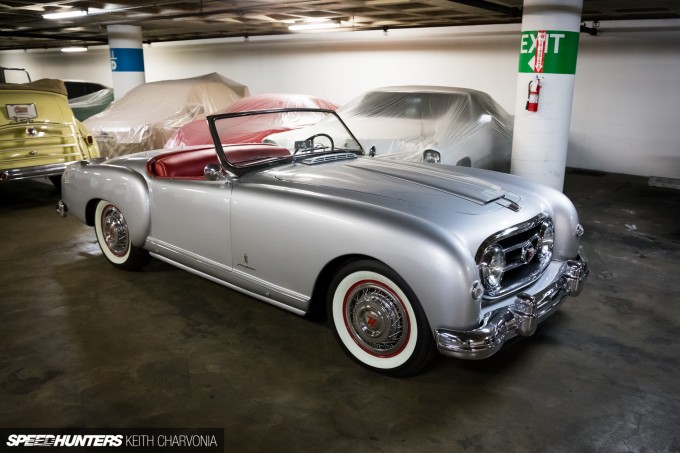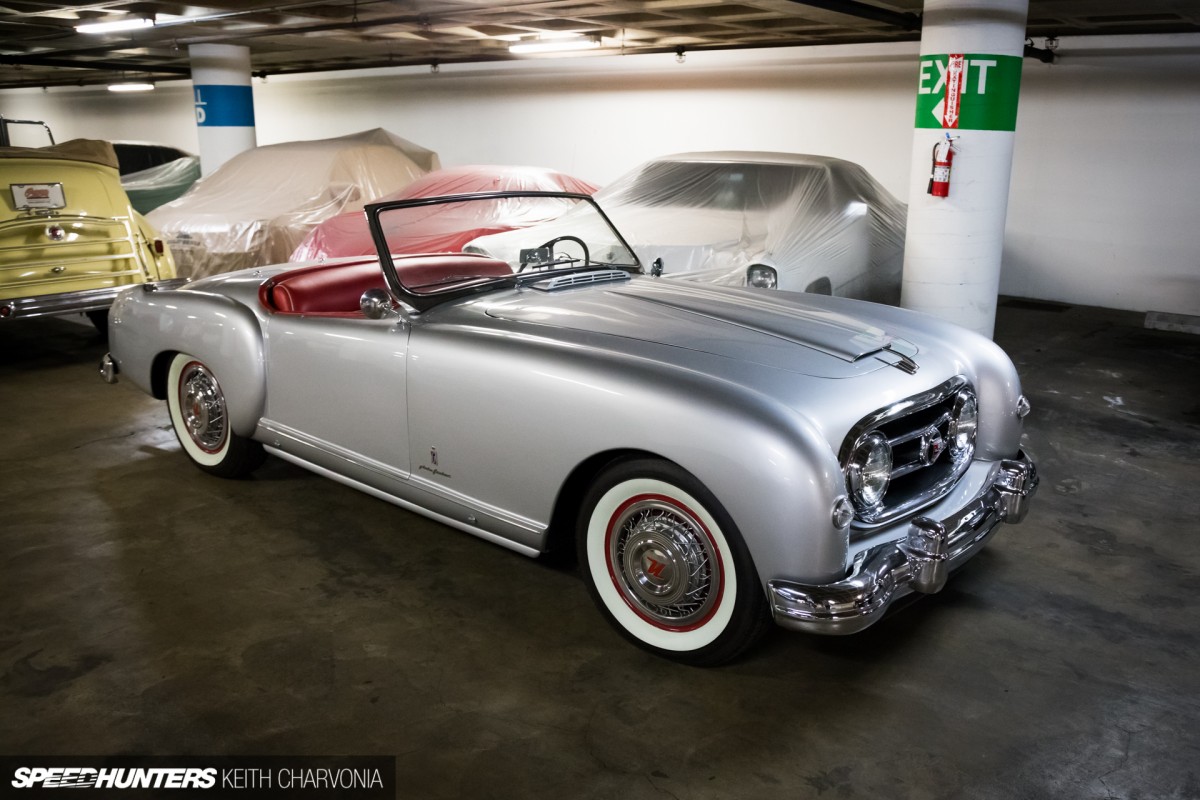 Due to the renovation during my visit, the entire museum was packed into the Vault, giving me an opportunity to see more rare and priceless cars in one place than I'll likely ever see again in my life. Like this '53 Nash Healey by Pininfarina, one of just a few hundred made.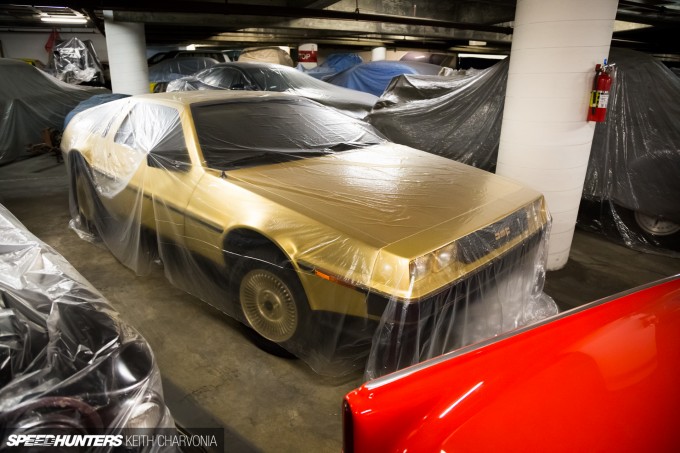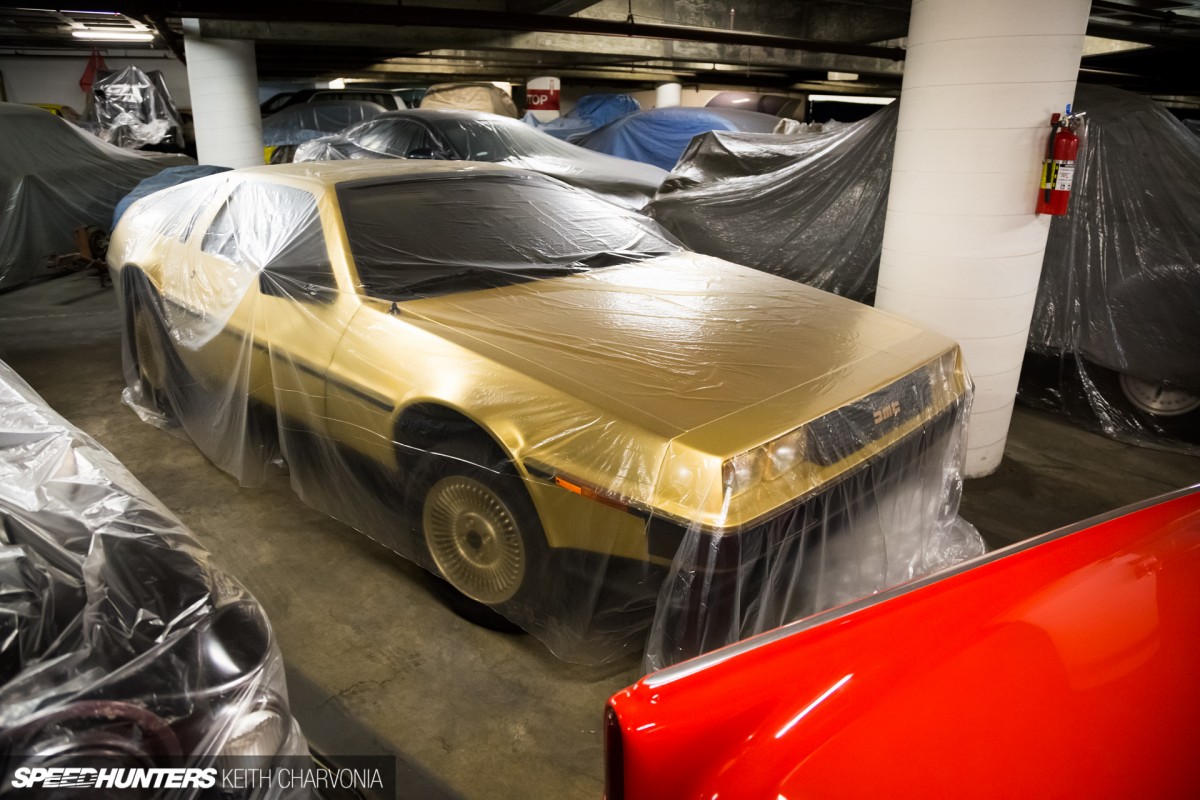 Have you ever seen a gold-plated DeLorean? They were made for an American Express Gold Card promotion and sold in a Christmas catalog, with only three ordered.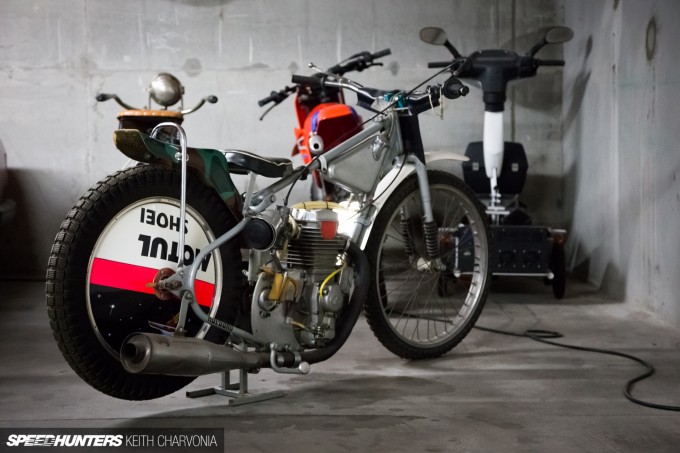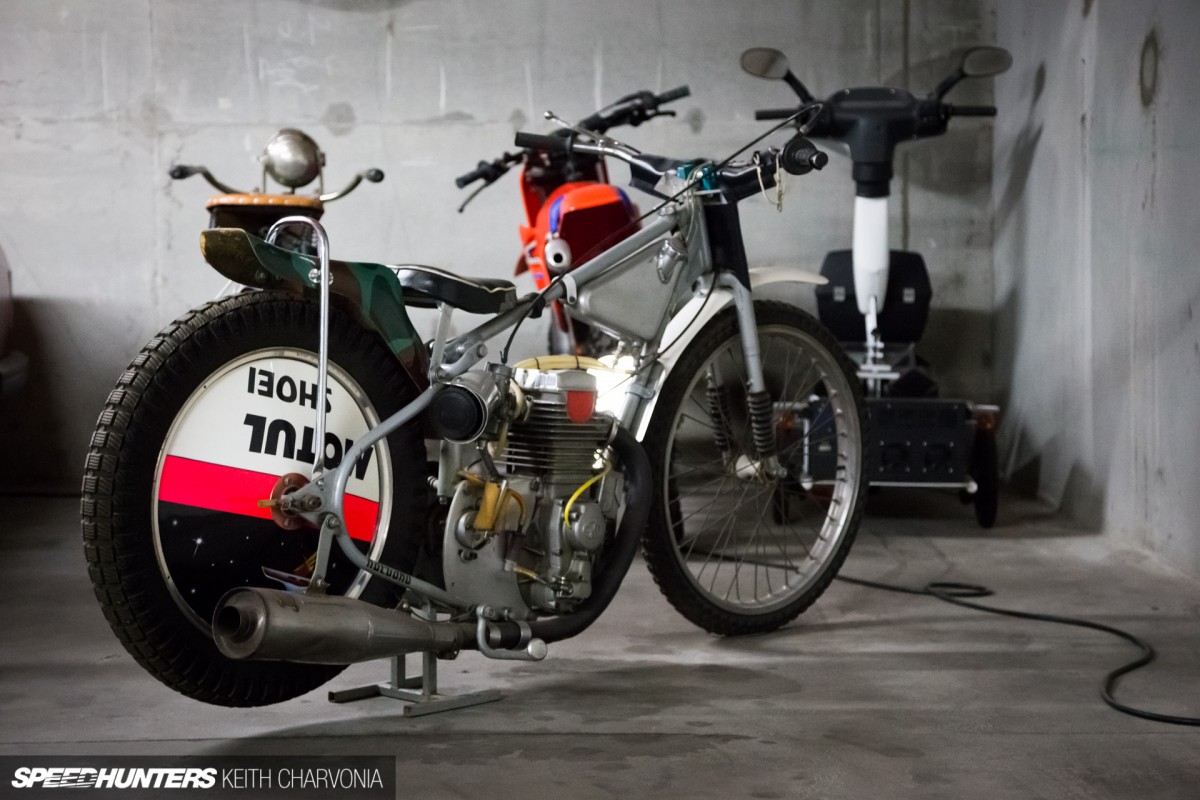 You never know what kind of oddity will be waiting around the next corner, in this case a '86 Jawa Speedway dirt track racer.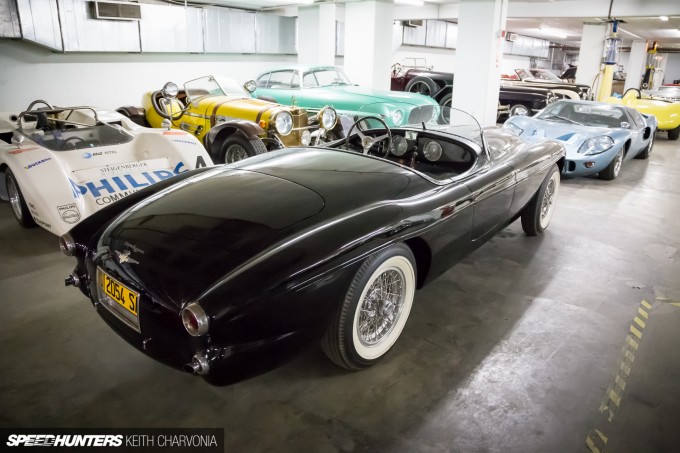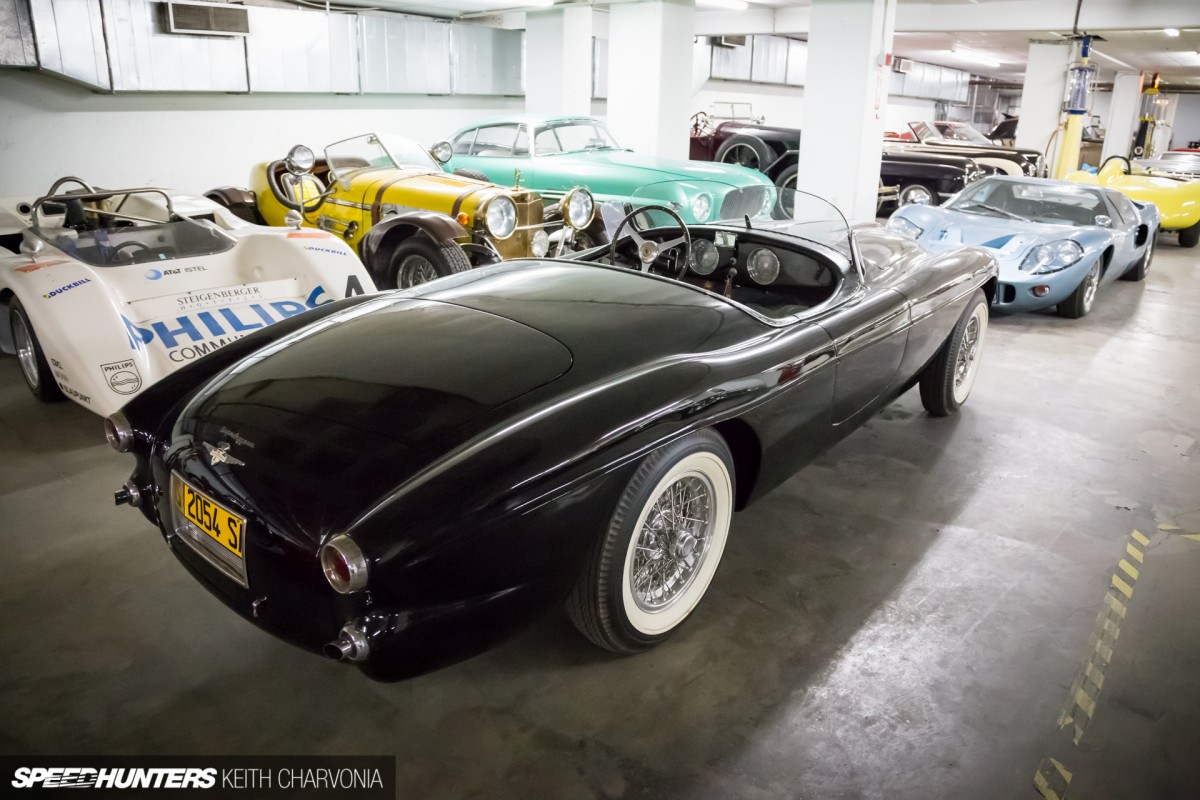 A lot of the cars in the collection have an interesting story to tell. This '52 Ferarri Barchetta was bought by Henry Ford II so Ford designers could study the styling. It is said to have influenced the design of the Ford Thunderbird.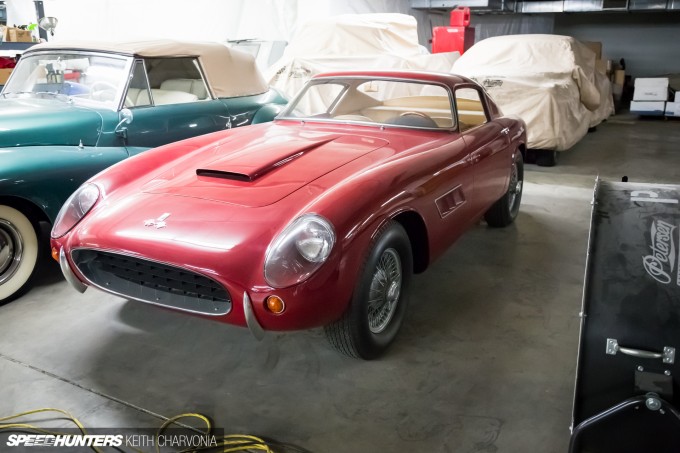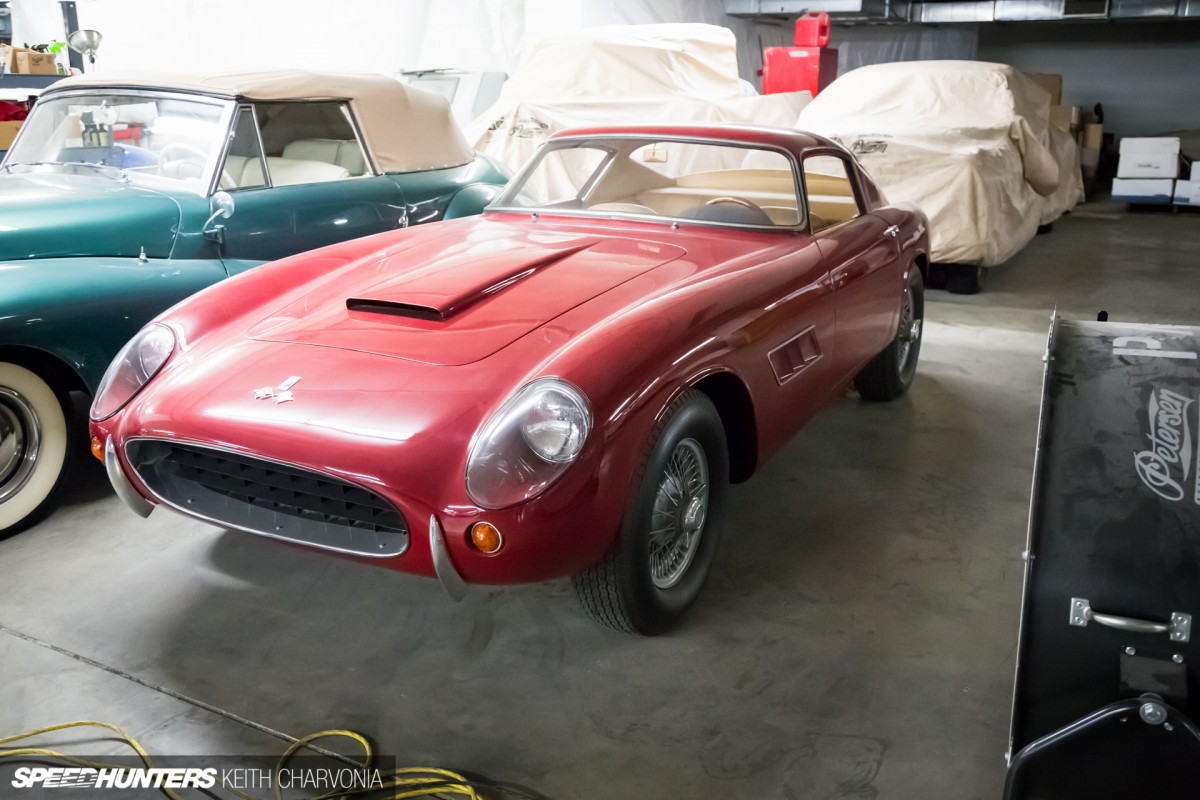 Scaglietti Coachbuilders built this '59 Corvette Italia in a collaboration with Carroll Shelby when he was looking to get into European racing. Shelby wanted to use a svelte Italian body with a brute American engine, which might sound familiar to you at this point. Ferrari also used Scaglietti for coachbuilding and quickly put a stop Shelby's program. He looked elsewhere and applied the same formula to come up with the famous Shelby Cobra instead.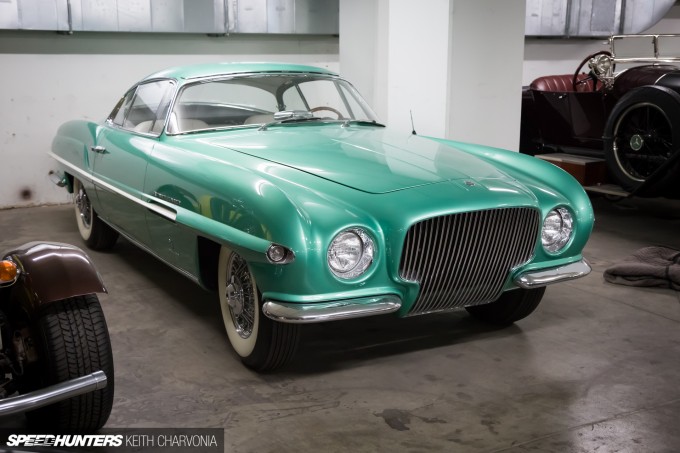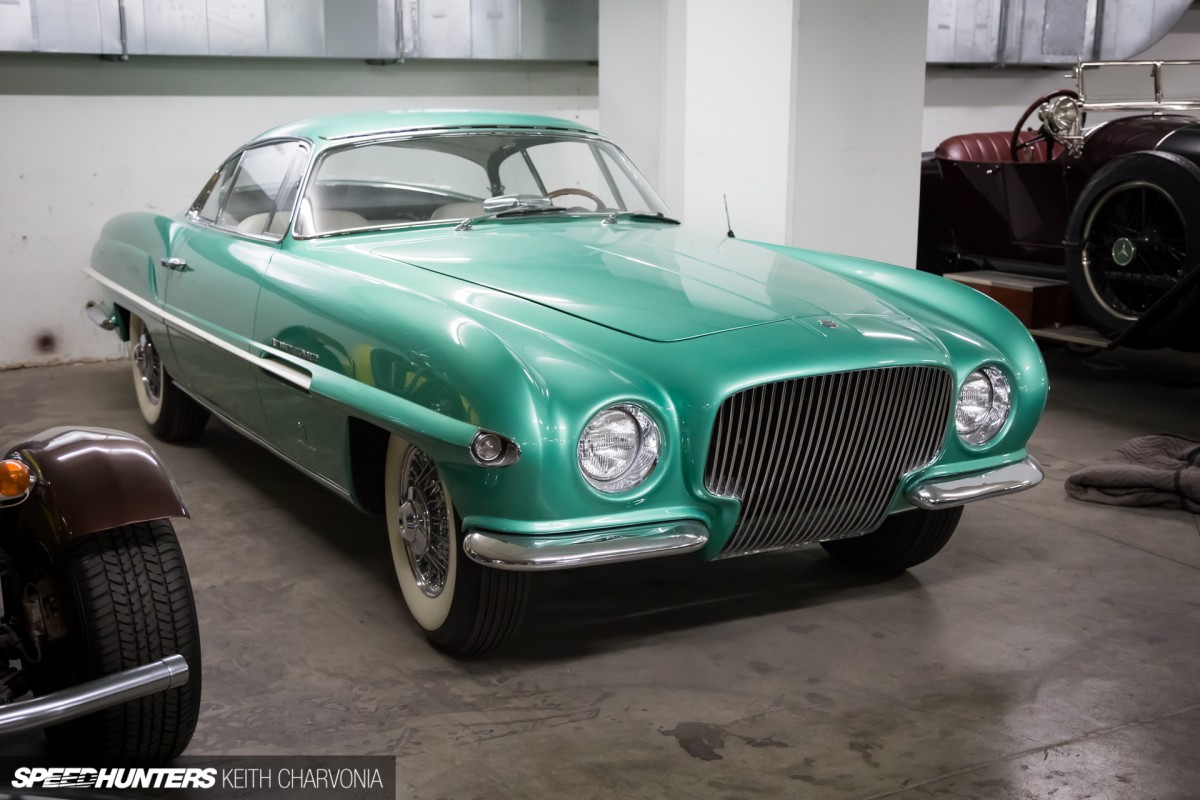 Not many concept cars from the '50s have survived, but thankfully this gorgeous Ghia-bodied '54 Plymouth Explorer was preserved.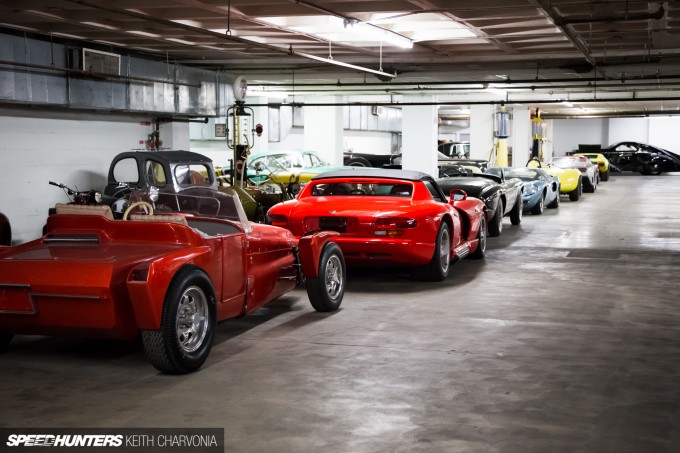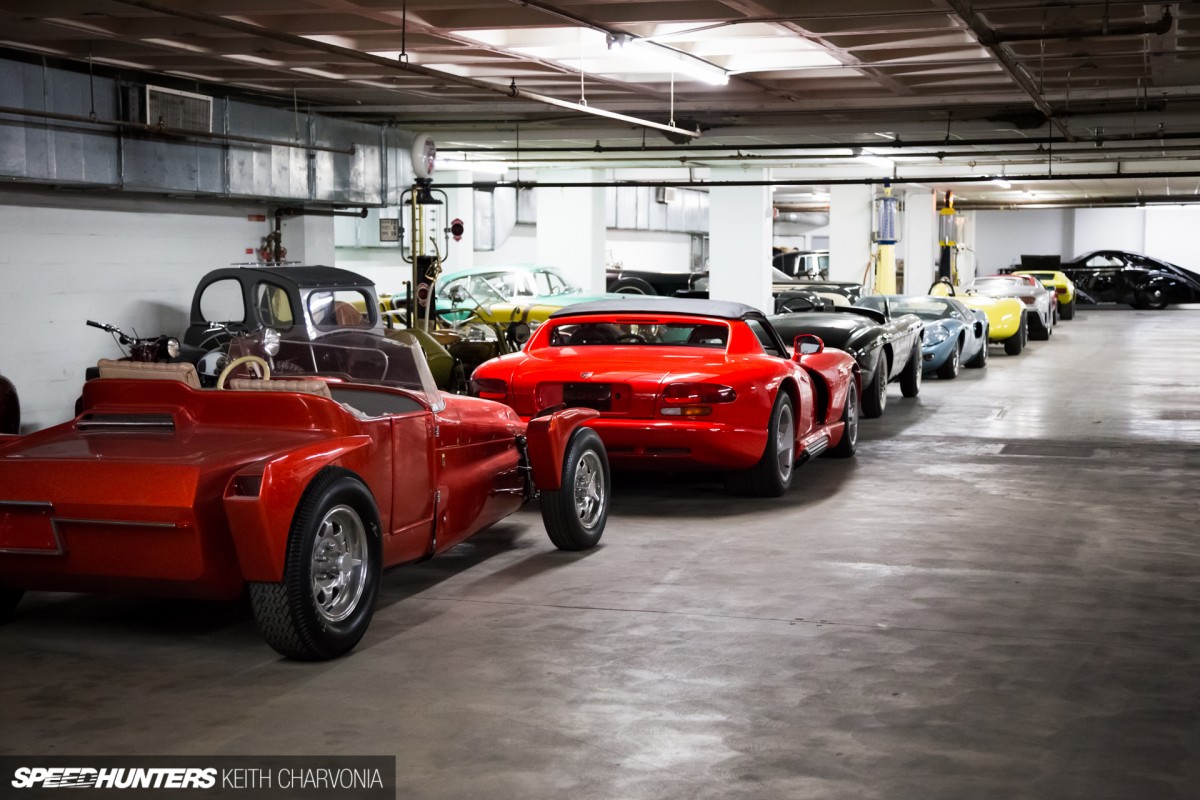 As I walked the aisles in the basement of The Petersen I was dumbfounded by the sheer volume and diversity of cars in one space. Just in this row sit the Barris XR6 roadster, a pre-production '92 Viper, the Ferrari Barchetta we just saw, a '67 GT40 Mark III and much, much more.
Got Variety?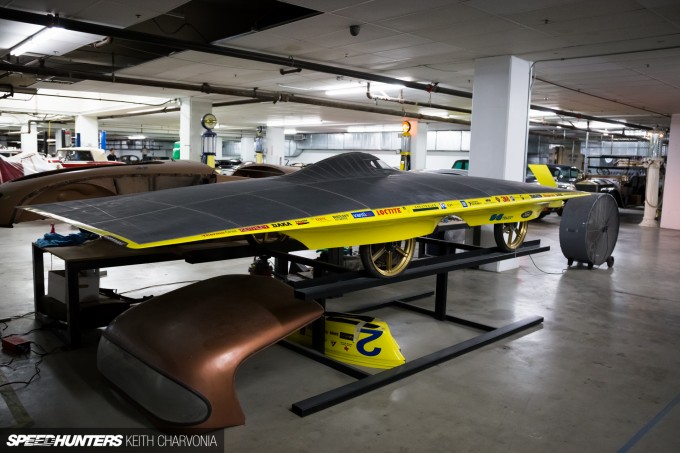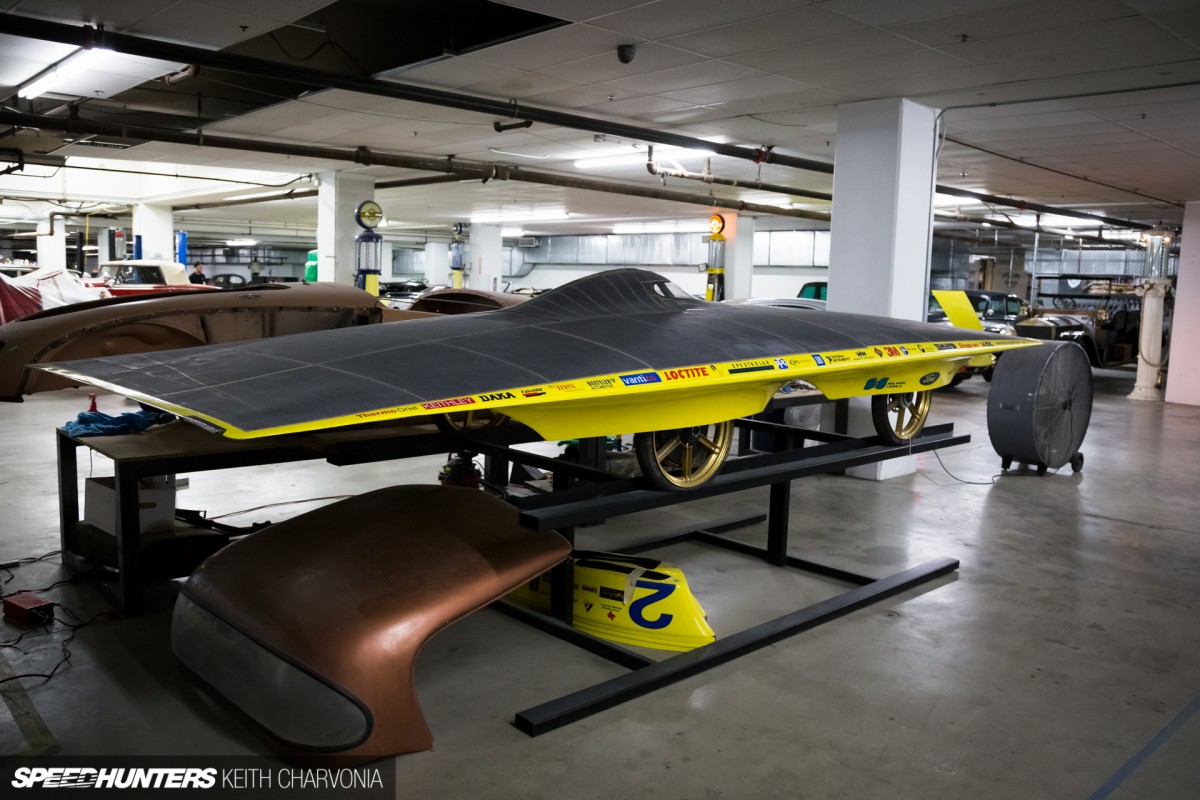 If you want variety, The Petersen is the place to find it. Its curators have gone to great lengths to acquire and borrow a wide cross section of automotive culture. Would you have thought to include a solar-powered race car? The M-Pulse was built by University of Michigan students and raced from Chicago to Los Angeles.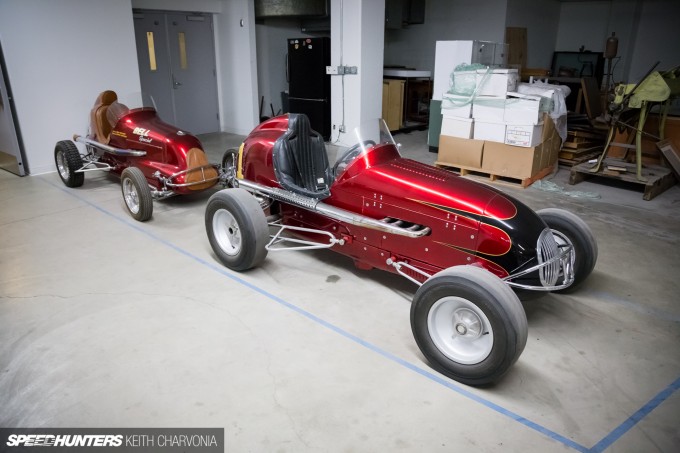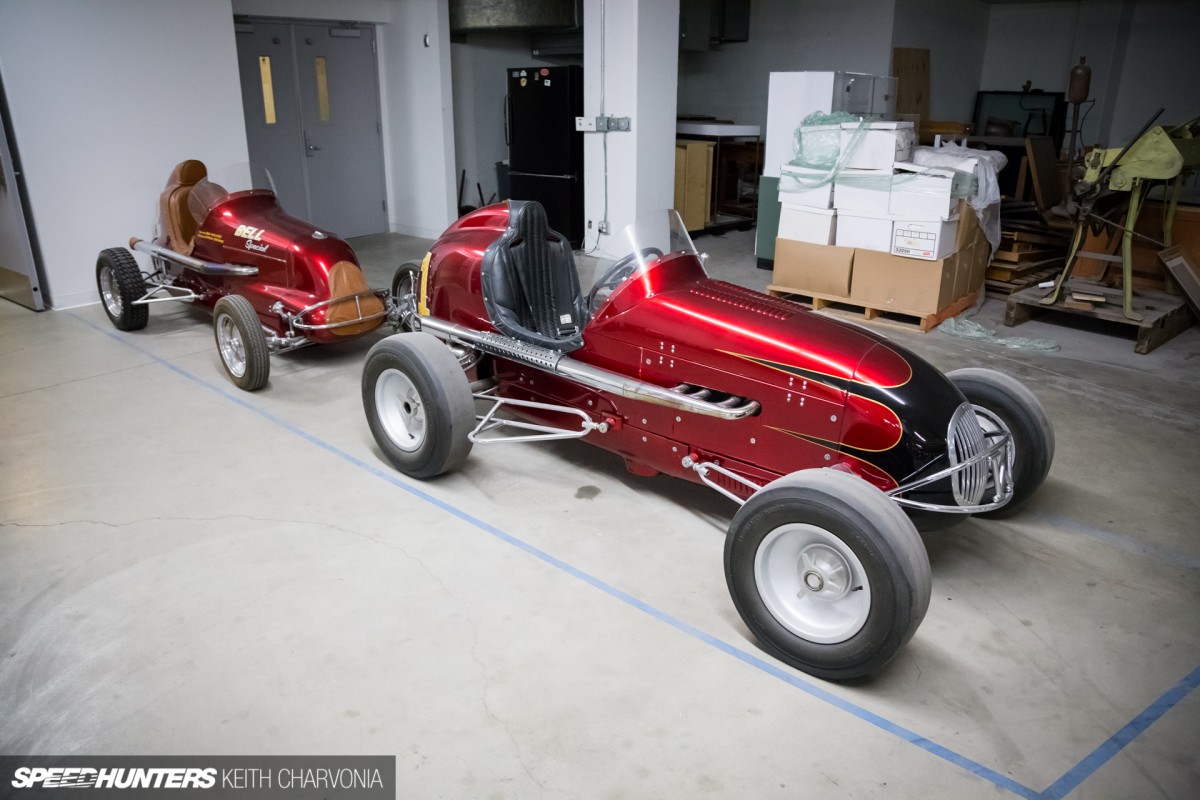 Or you can time-warp back to 1945 with a pair of Offenhauser-powered Kurtis midgets.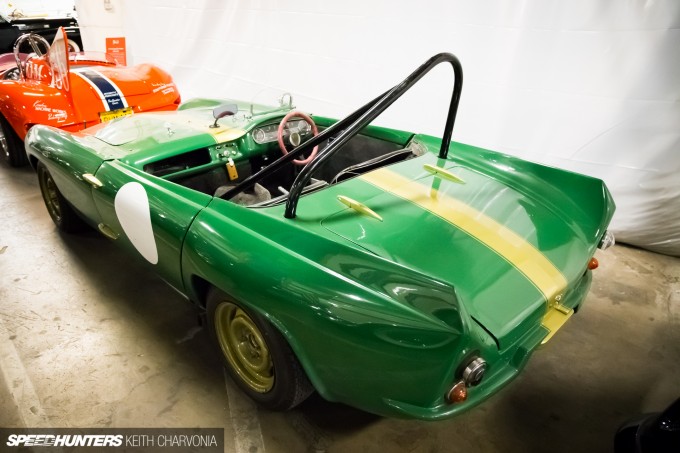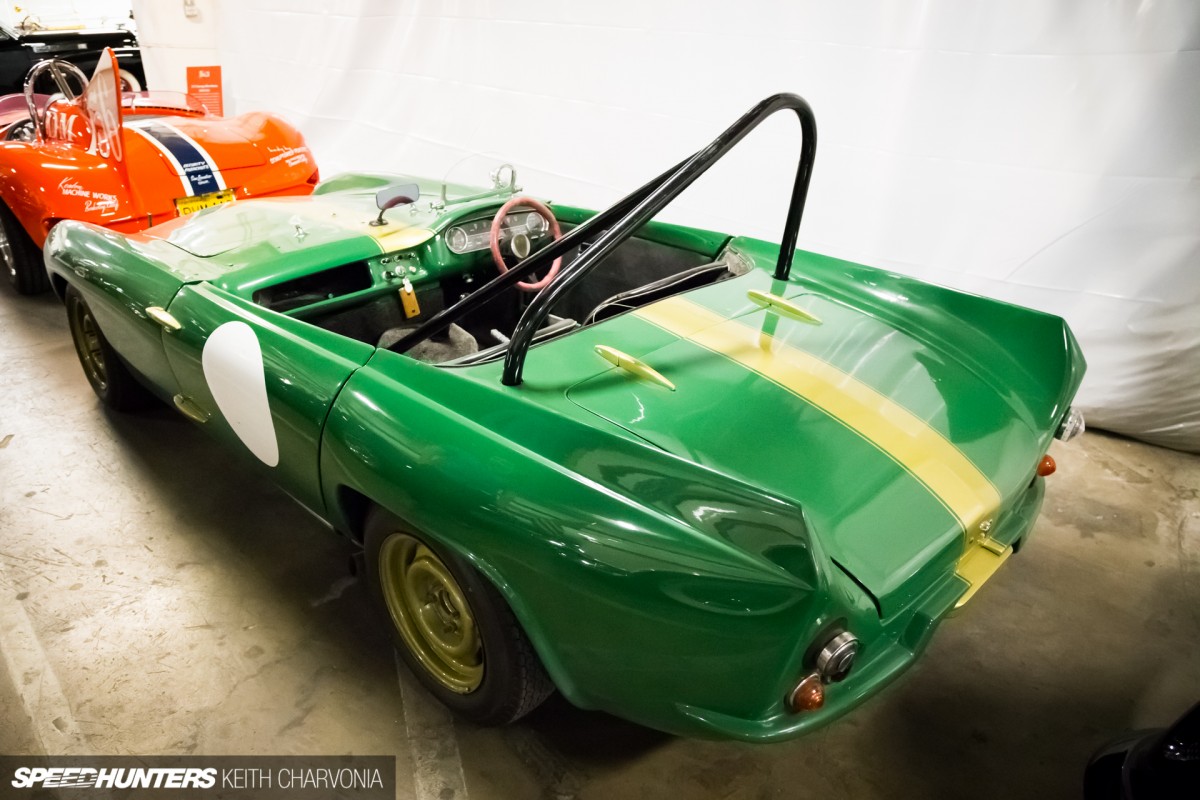 I'd never heard of a '58 GSM Dart Alpha, but apparently it's a fiberglass race car that was built in South Africa.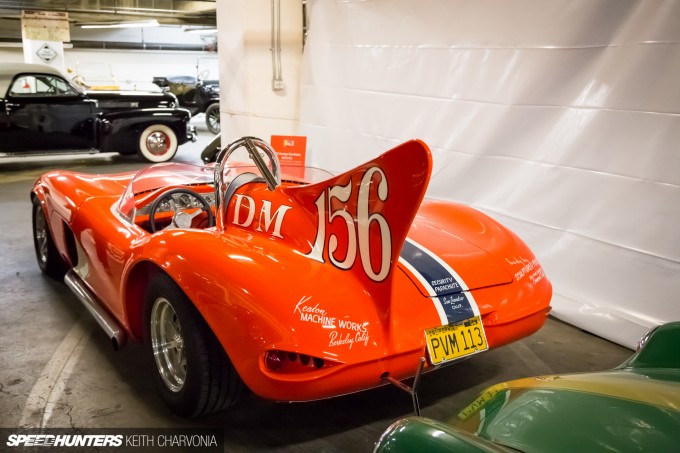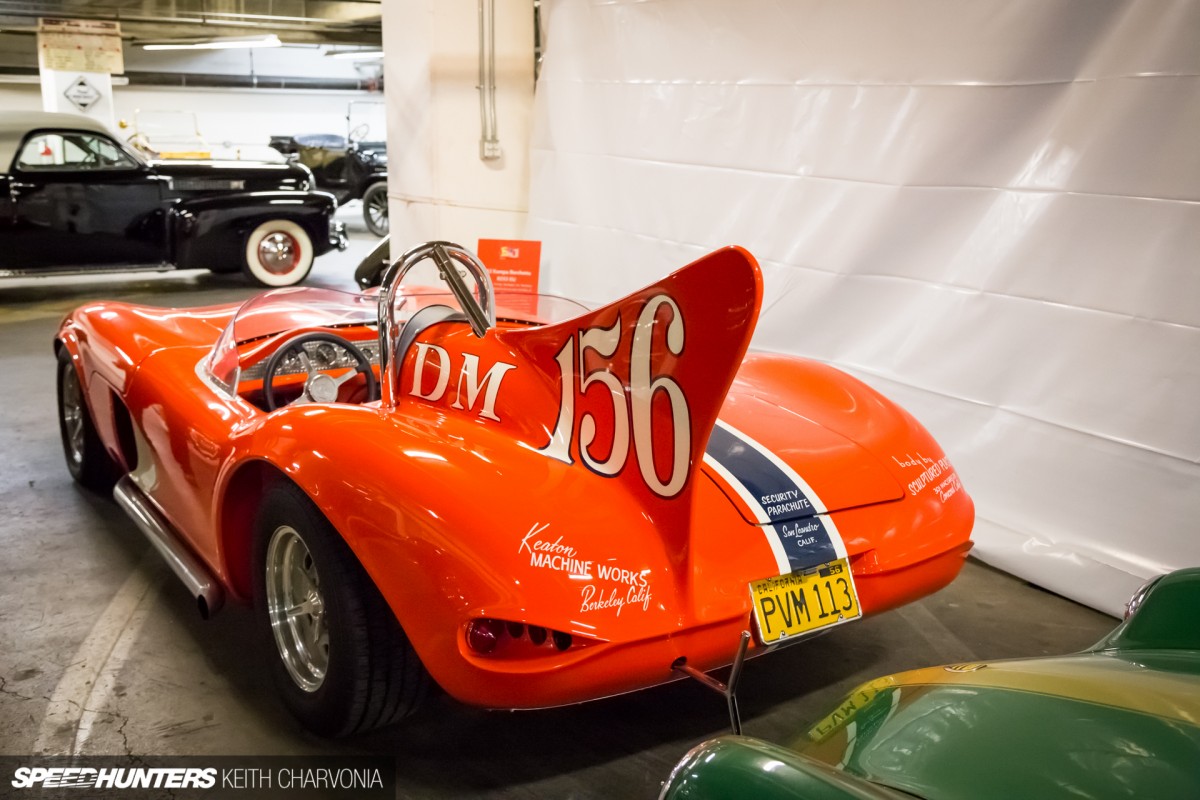 In front of the GSM sat the fiberglass Teverbaugh-Kirkland Special, built by Bangert in 1957 and raced at Bonneville. I was told this was one of earliest cars to utilize a parachute for deceleration.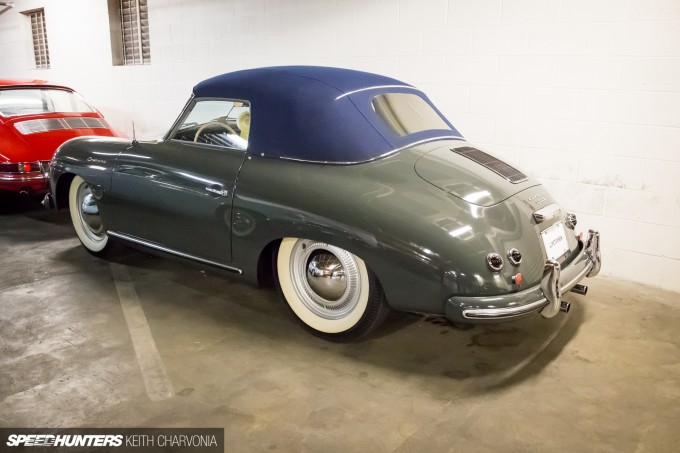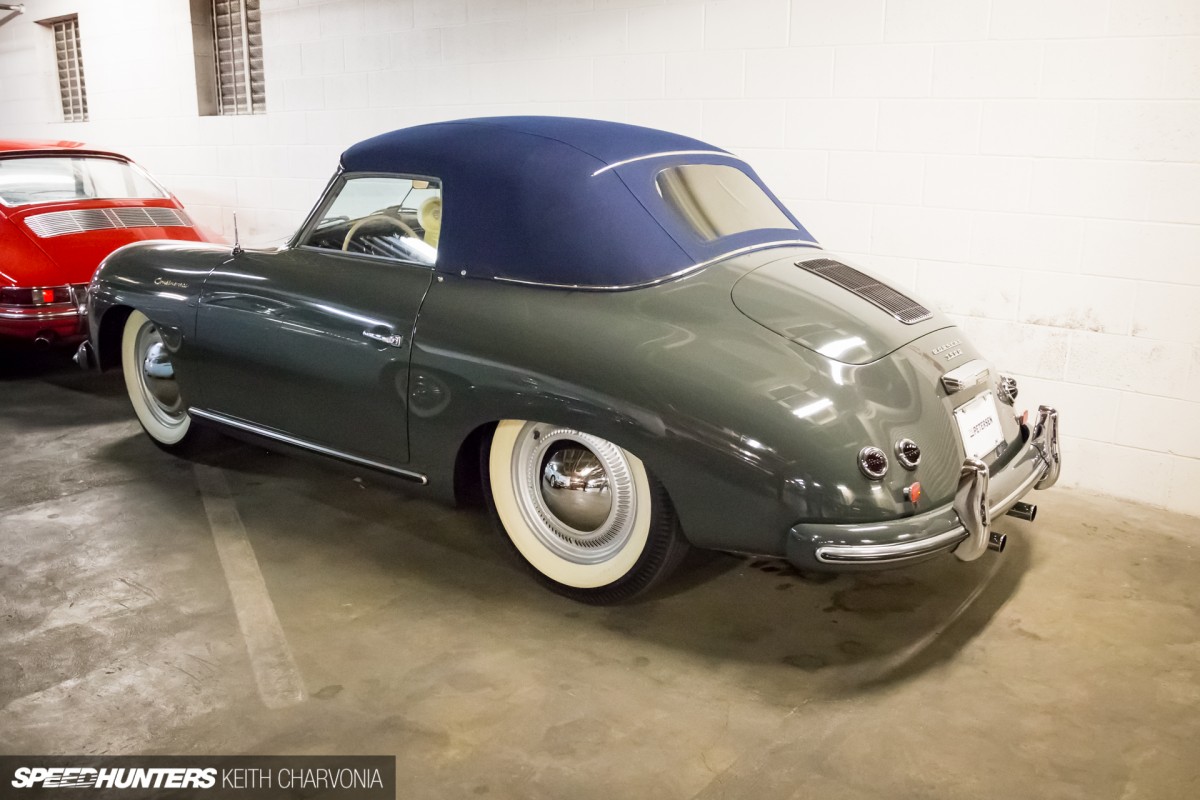 In 1955 Porsche sold a 356 called the Continental, until Lincoln told them to stop using name. It was built for American market, with more interior room, a padded top and white-walls.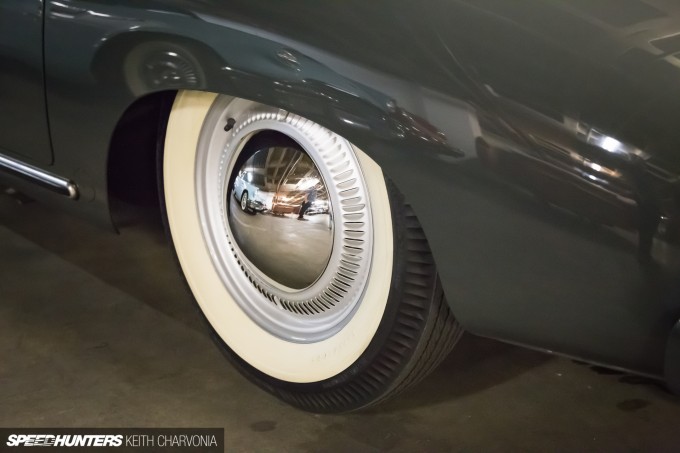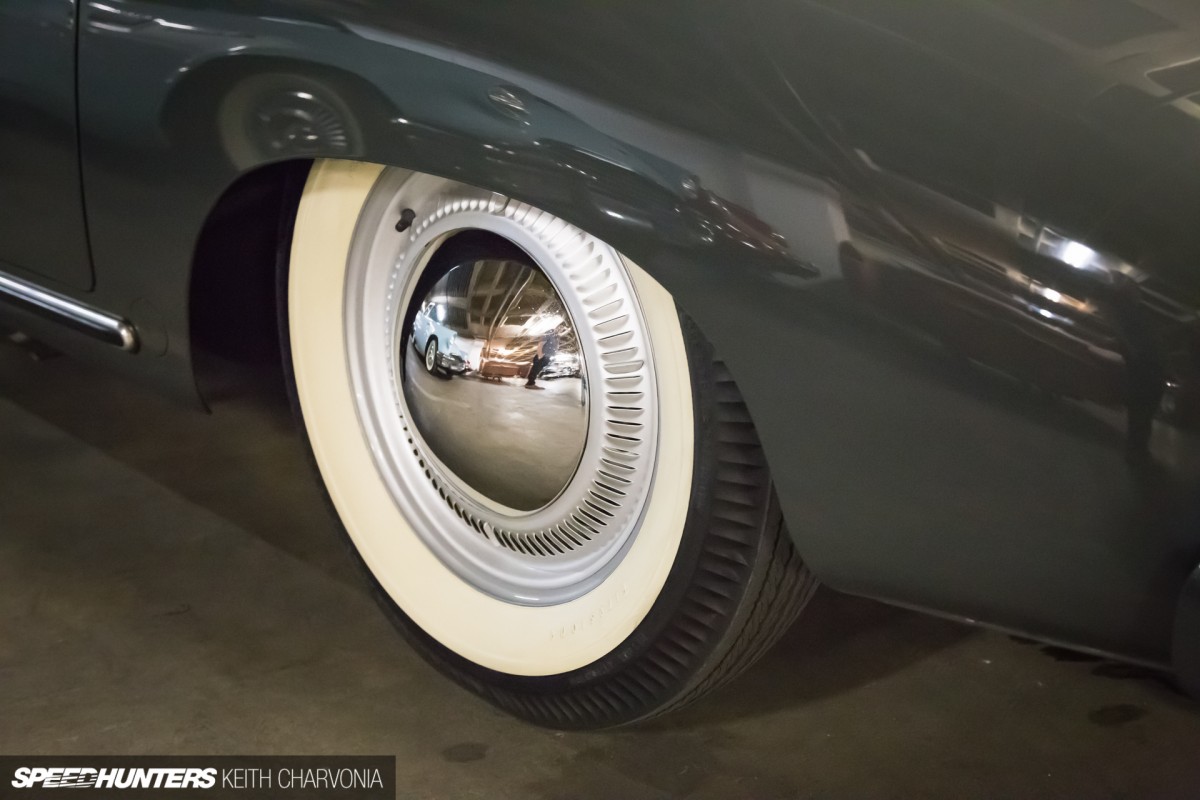 I thought the vented hubcaps were a nice touch too.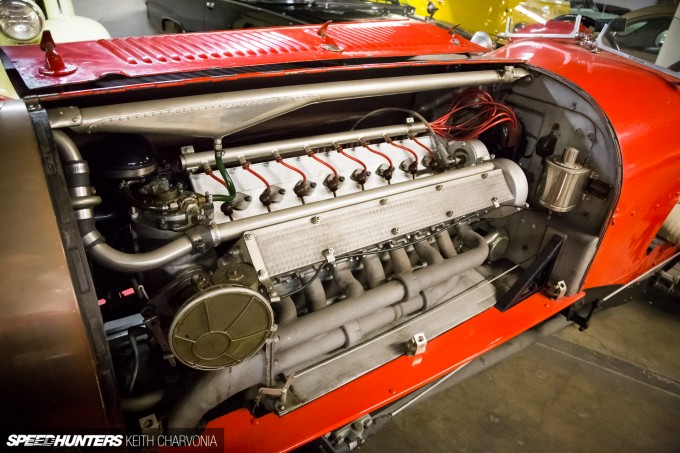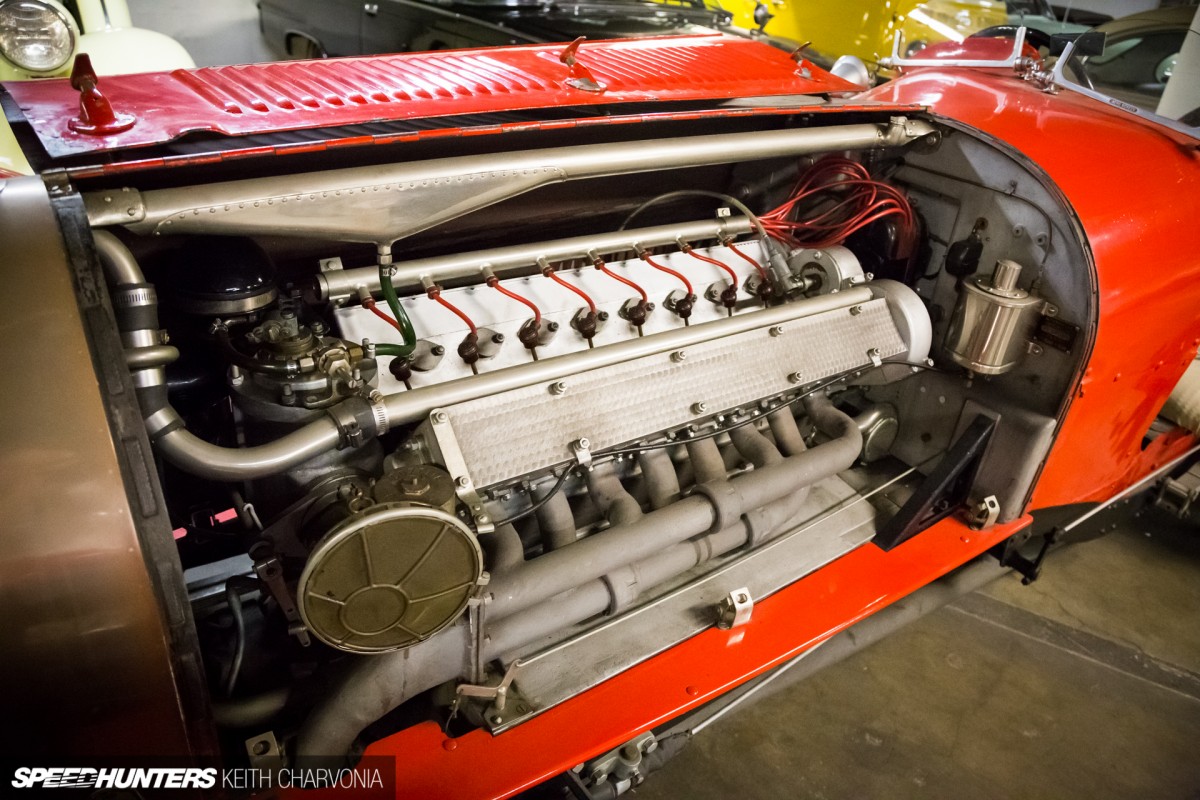 This massive straight eight is sitting in a '29 Pedroso. Two were made and the other one was destroyed in WWII.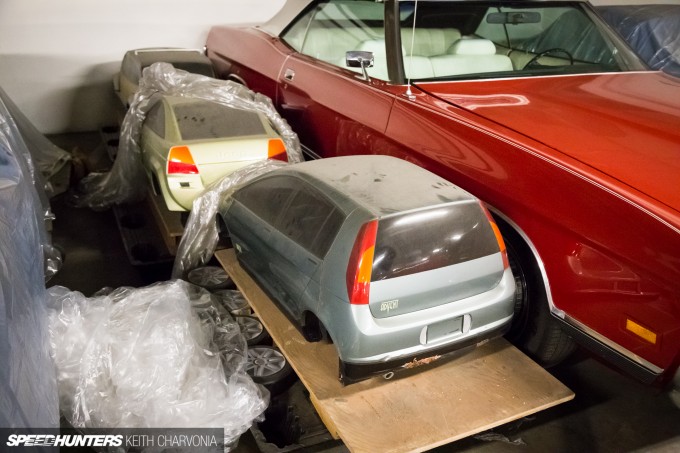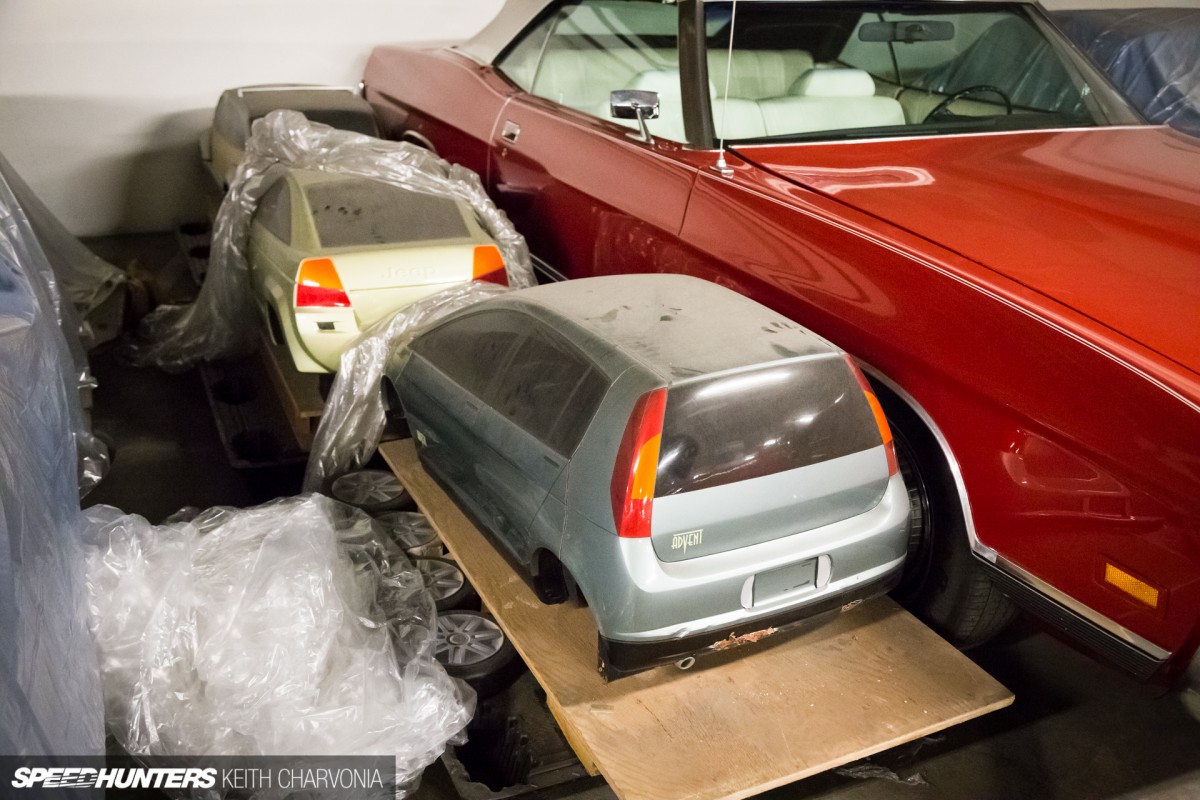 I spotted a couple of clay models from OEM design studios as well.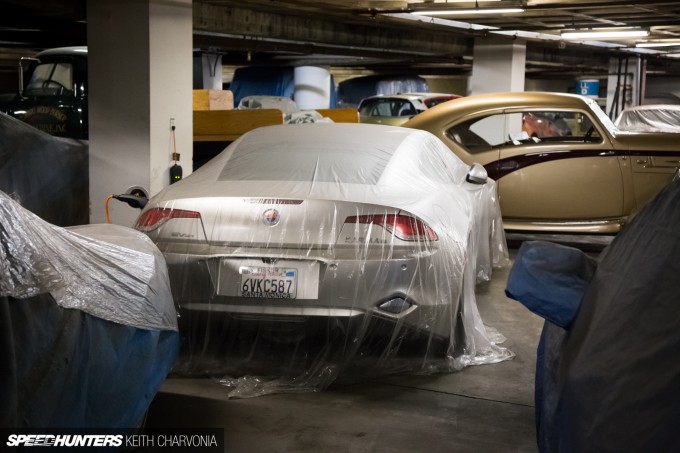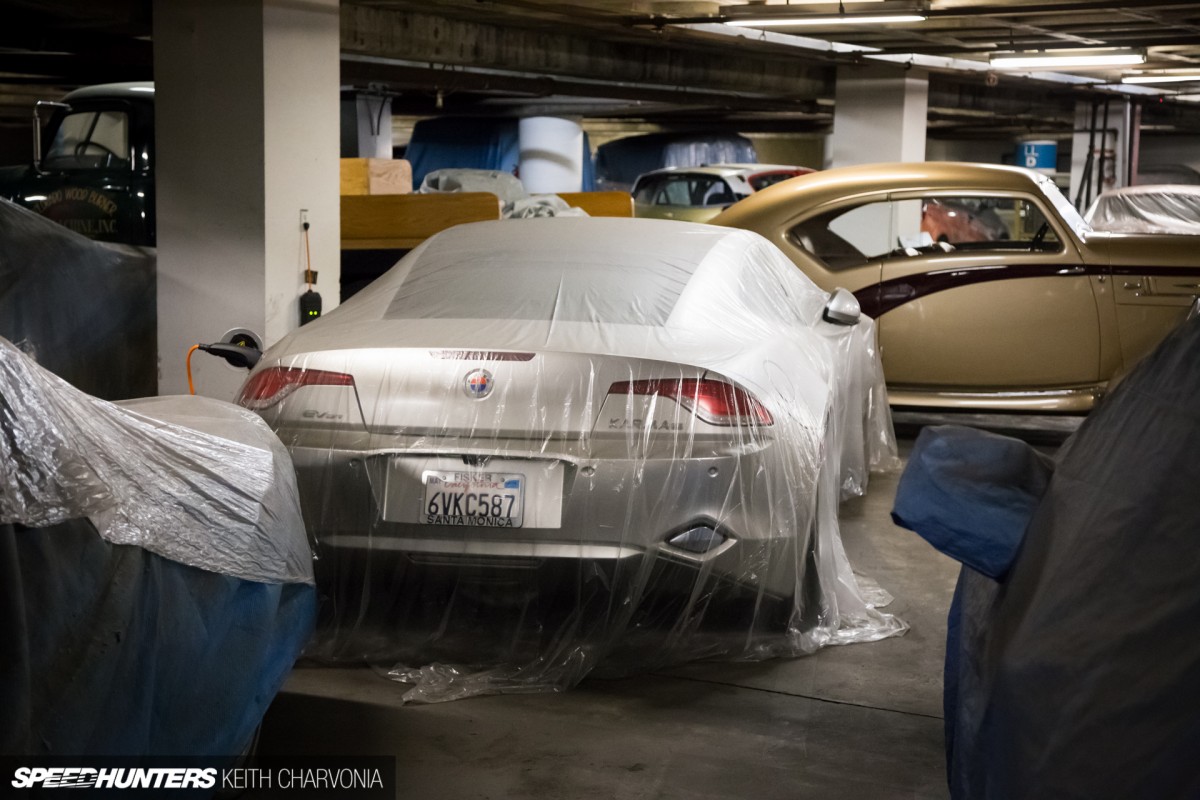 I found it interesting to see a 2012 Karma already sitting in a museum.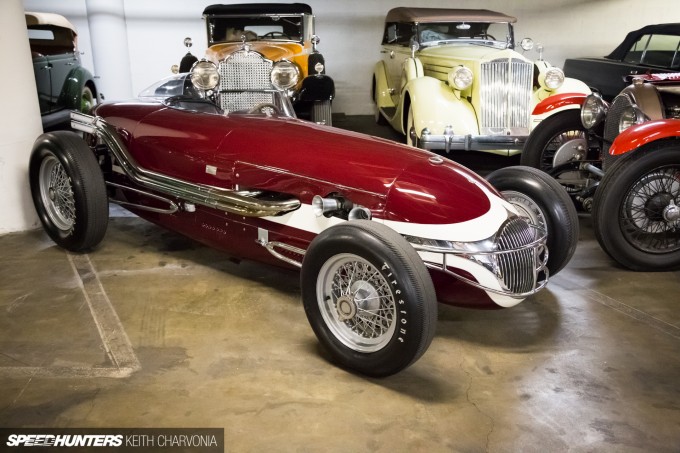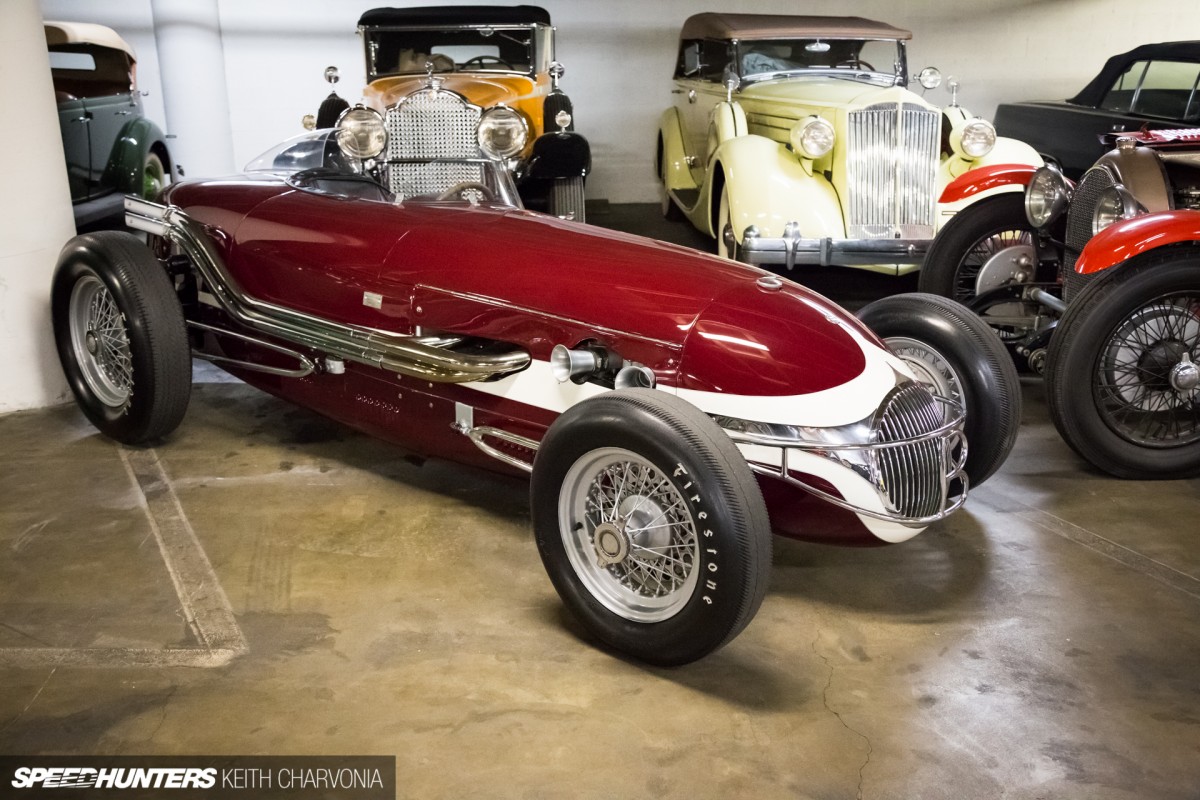 Typically I would expect to see things like a Kurtis Indy Car, but The Petersen wants variety, which means carefully selecting old and new cars alike.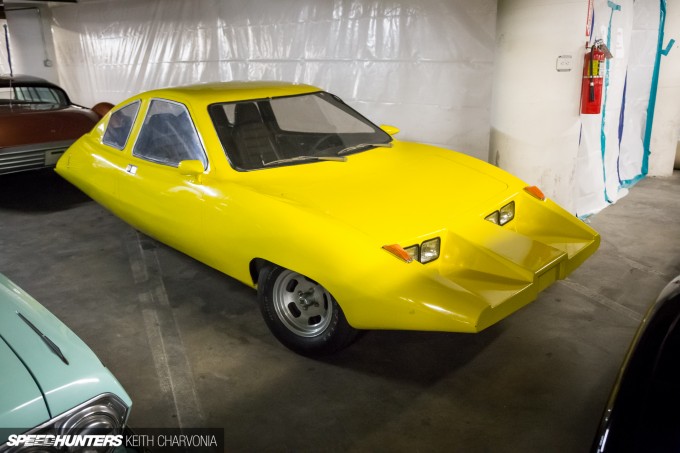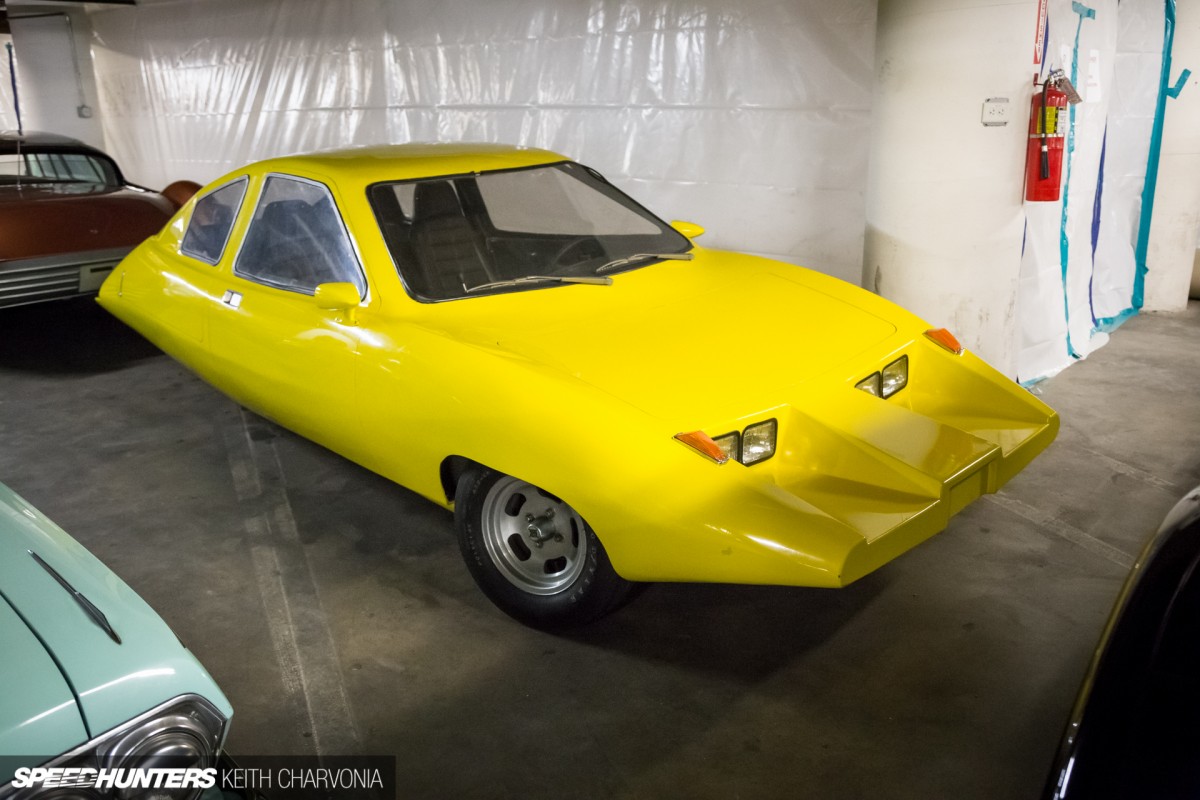 Ever heard of a '75 Dale? It's an ugly car for sure, but the story makes it worth displaying. This car is the result of a Ponzi scheme by 'Liz' Carmichael, who turned out to be a man posing as a woman. She touted it as a revolutionary car and took people's money without ever building anything. At some point in the scheme three prototypes were created, but only one ran!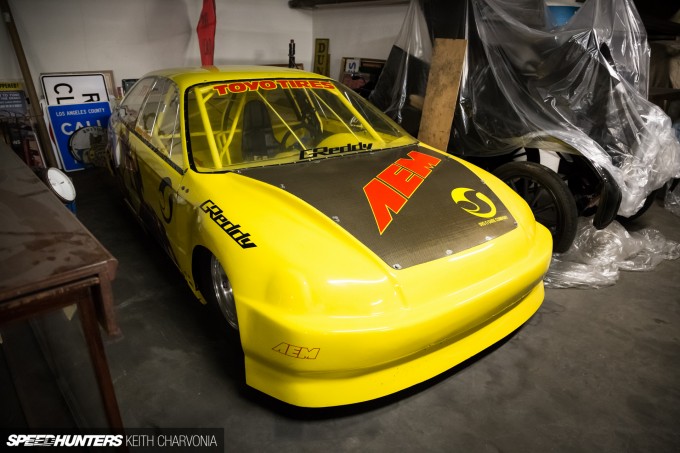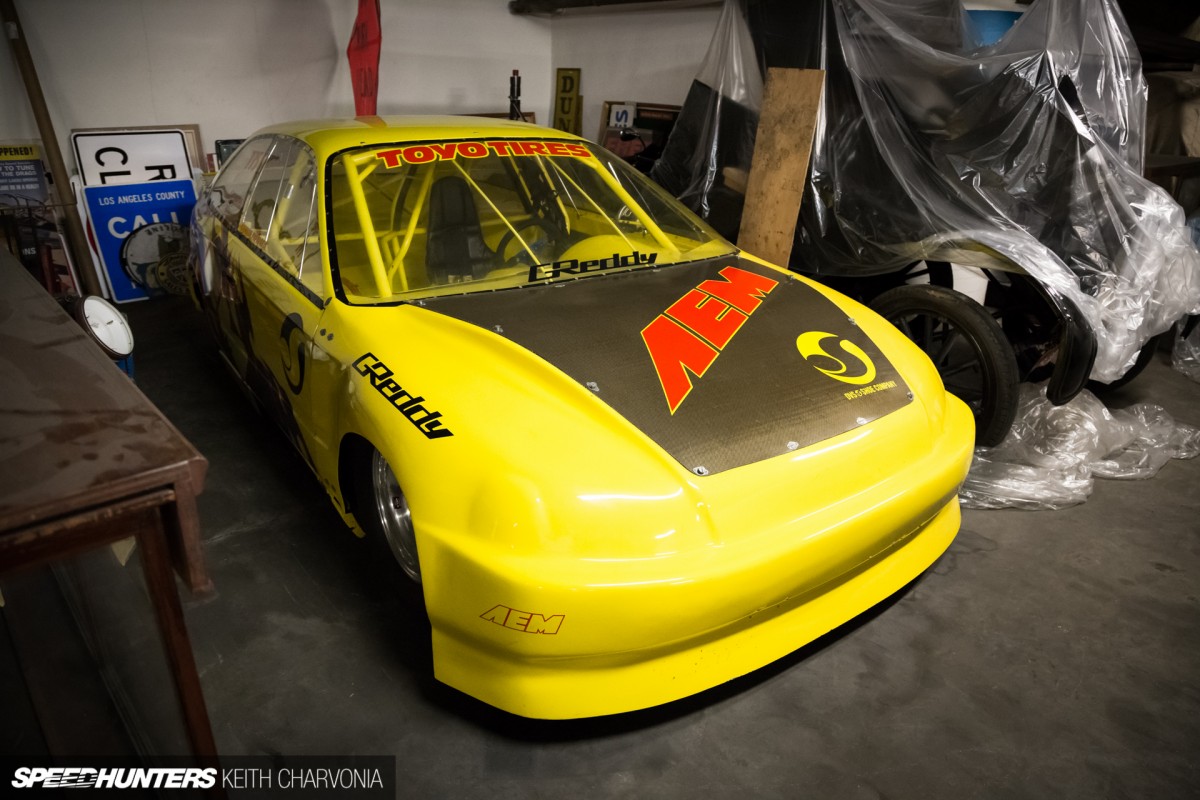 I instantly recognized Stephan Papadakis's legendary Civic drag car. I remember reading about him setting front-wheel drive records in the magazines when I was in high school.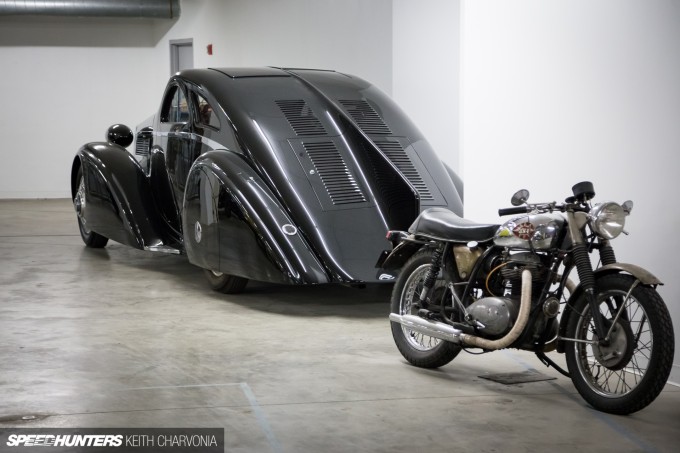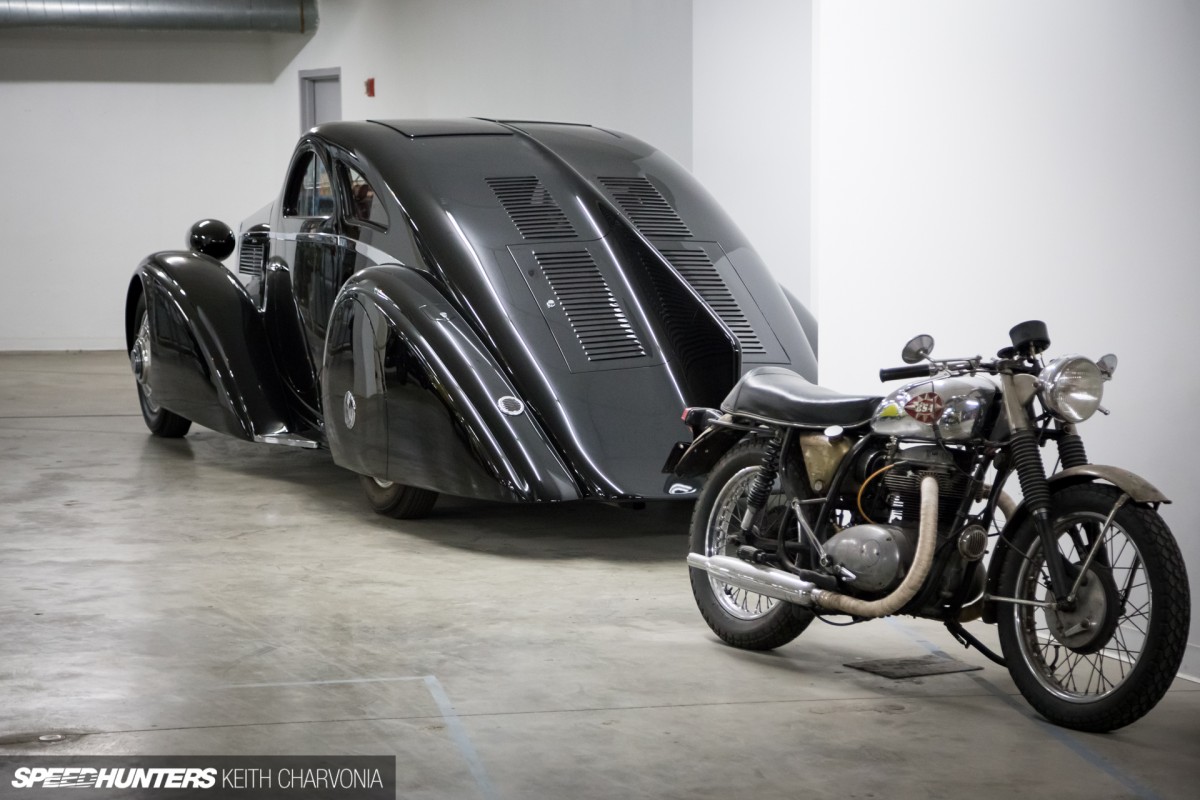 The 'Round Door Rolls' is a car I personally could not wait to see for myself. It's scale is much larger than I imagined to be honest. Sitting on a '25 Rolls-Royce Phantom I chassis, the 'Round Door' was sleekly rebodied in Belgium in 1934.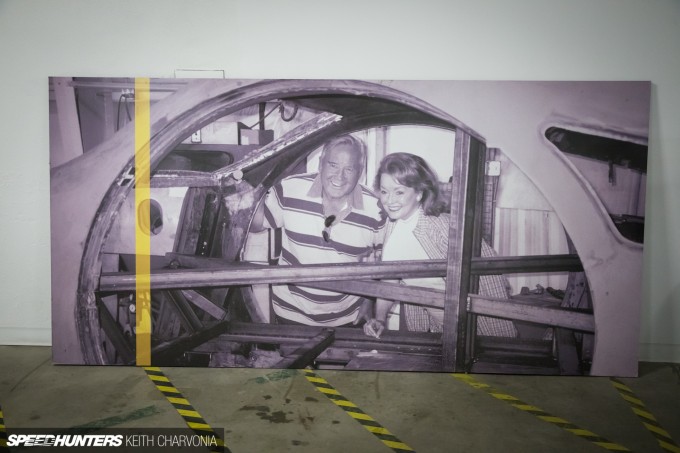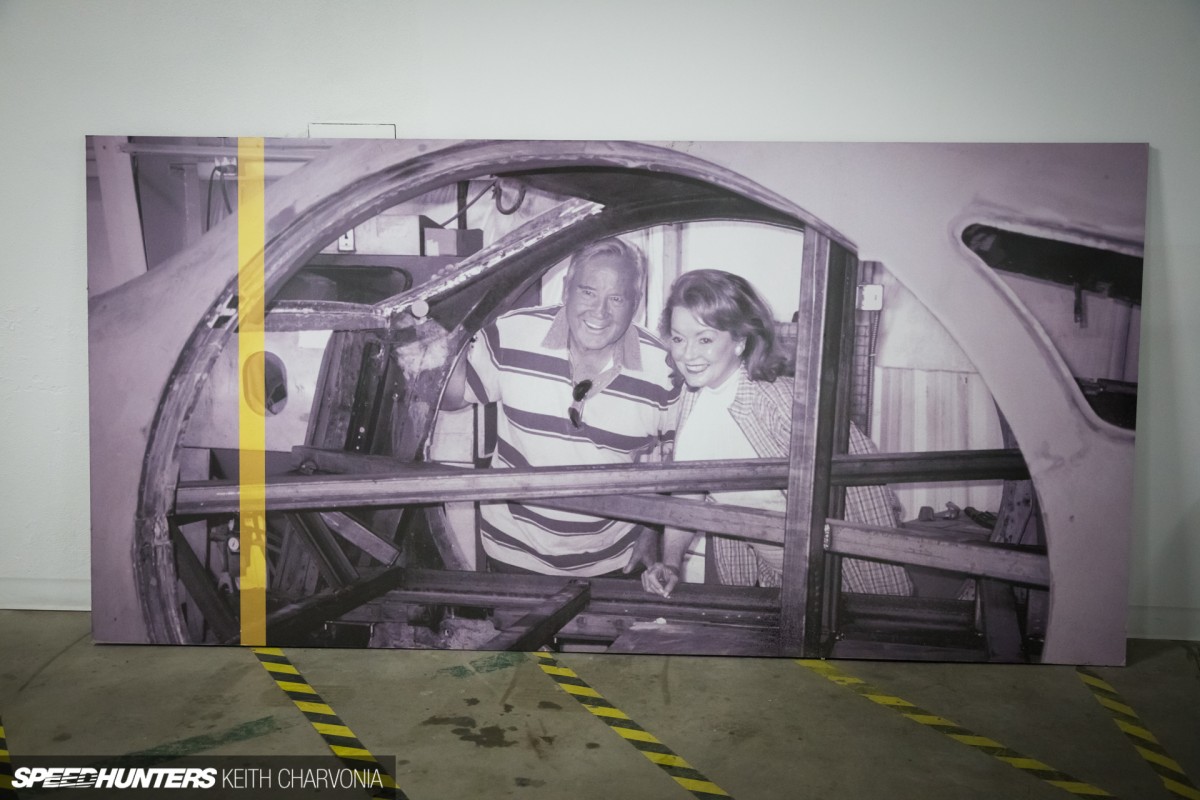 When Mr. and Mrs. Petersen located the car at a dealership in Japan, they instantly knew what it was. Money changed hands and the Rolls was shipped to US and restored in nearby Monrovia, California.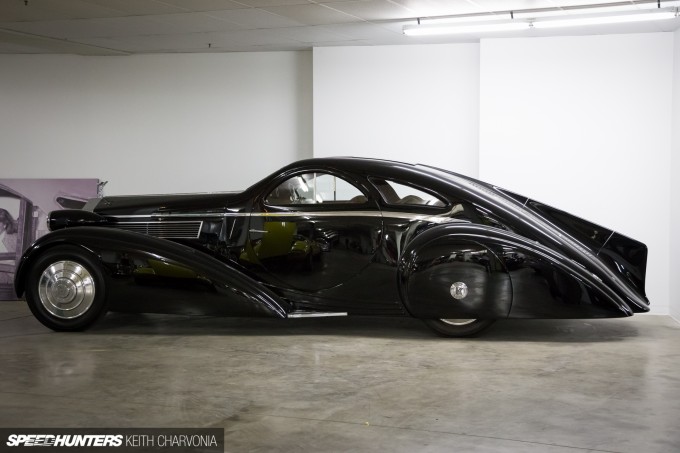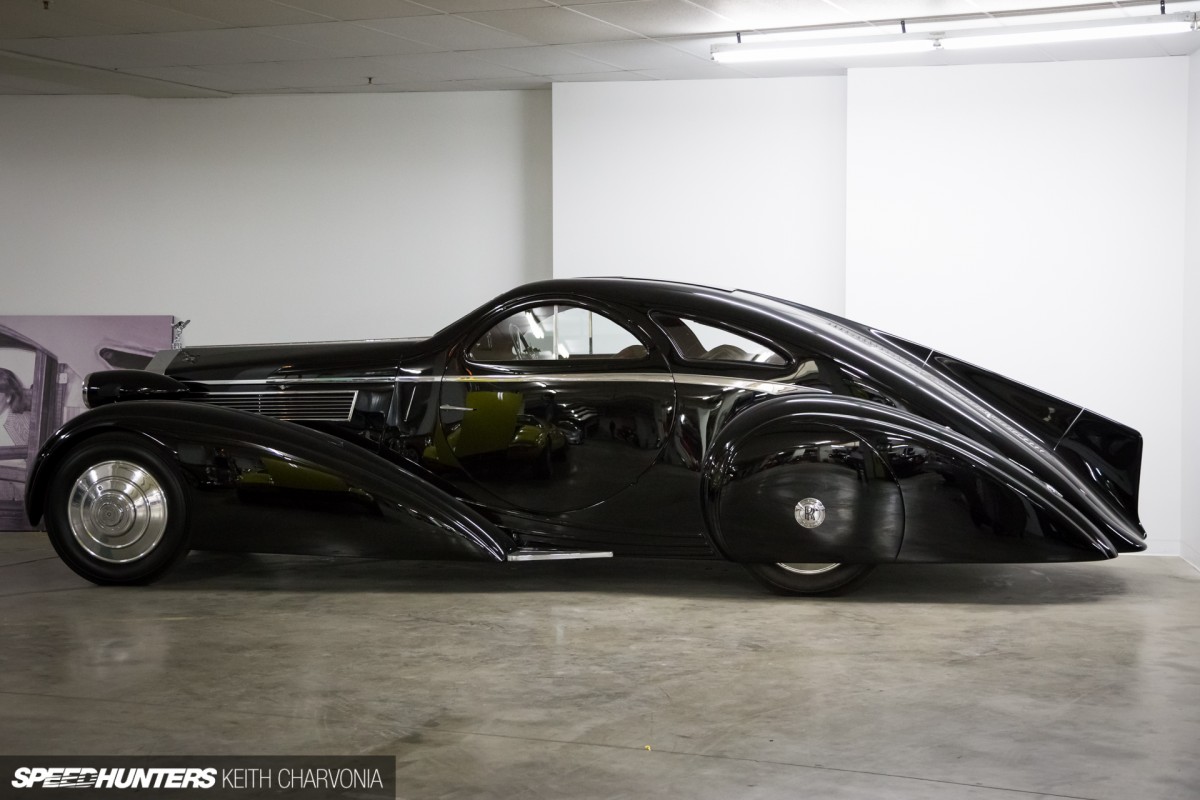 The massive round doors make sense of the moniker, and check out the sloped grille and distinct fin running down the back. This was a very futuristic styling exercise in its day.
Rods & Kustoms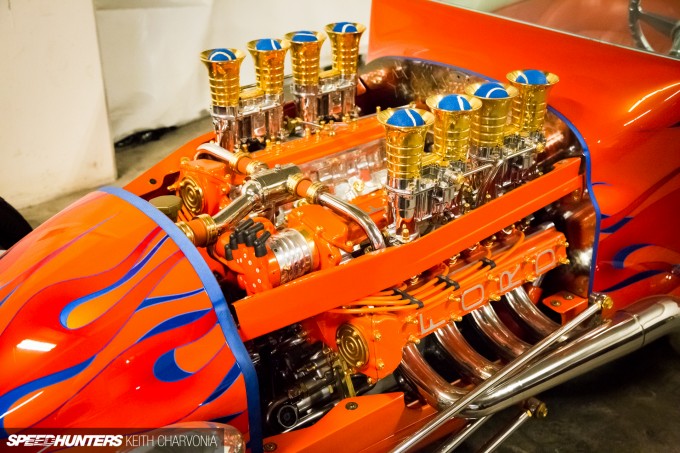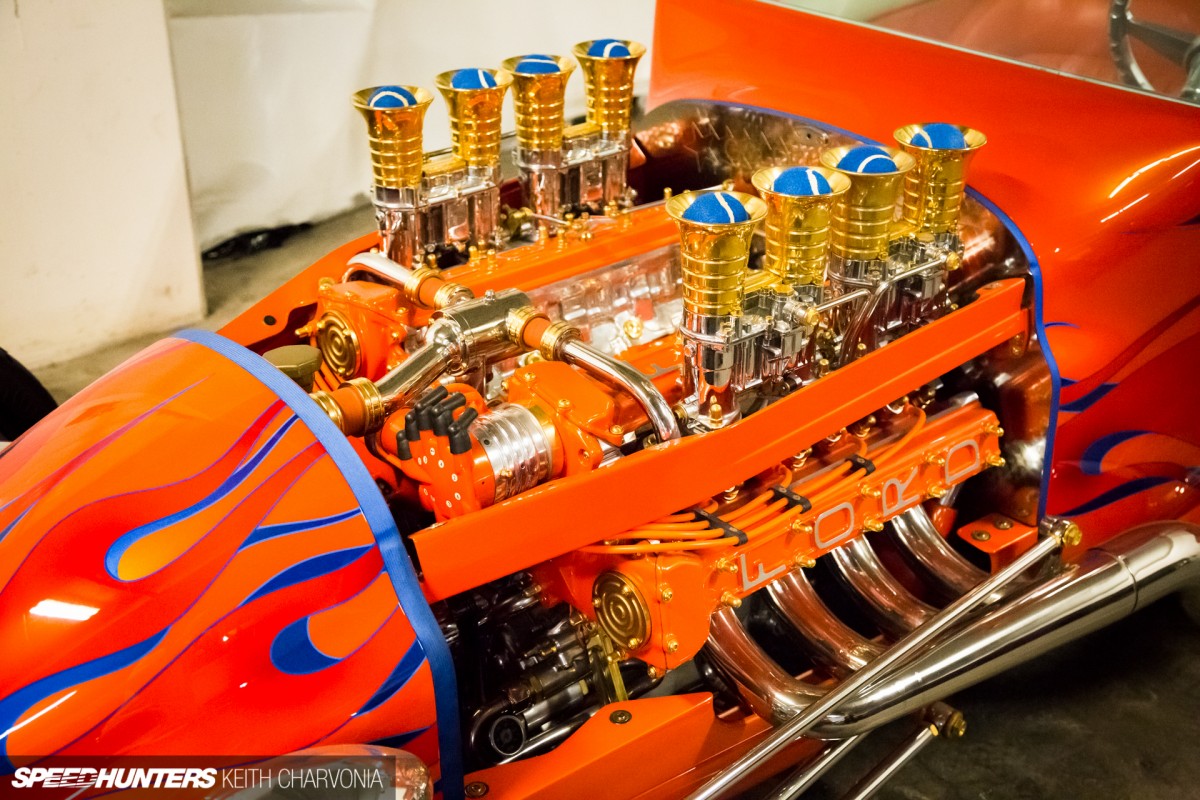 The Petersen curators have always done a great job showcasing hot rods and custom cars. Being situated in the heart of Los Angeles it only makes sense to pay tribute.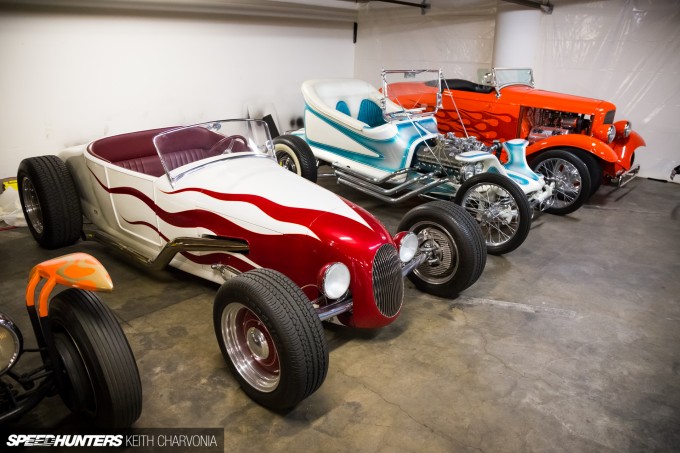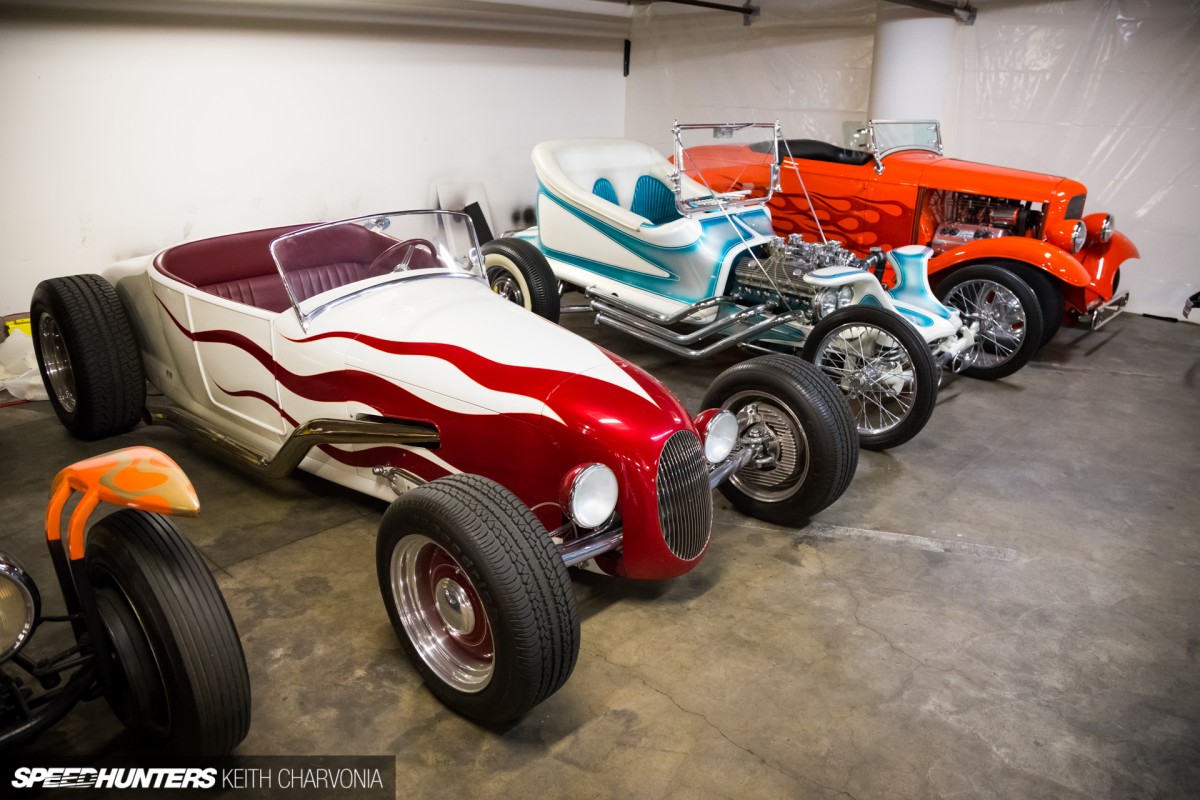 This hot rod lineup was especially impressive, with the '27 Ford built for Hot Rod's 50th anniversary, the '59 'Outlaw' by Roth and the AMBR-winning '32 Ford 'Orange Twist.'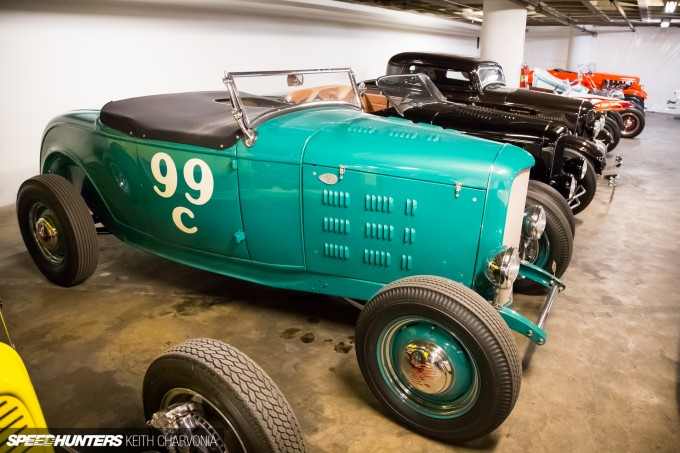 The Ray Brown roadster was sitting in a line of traditional hot rods and racers.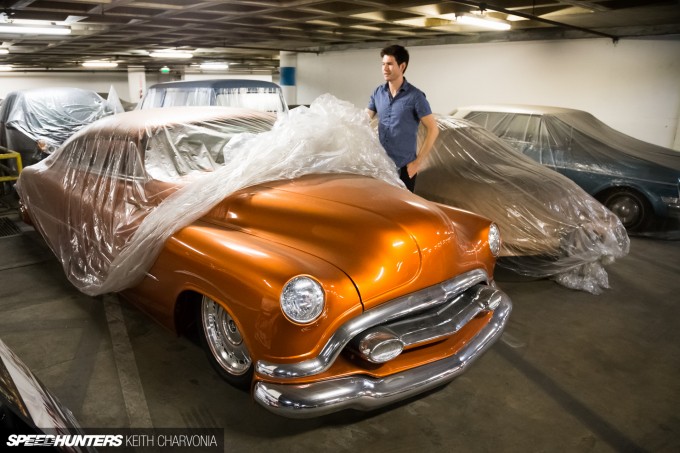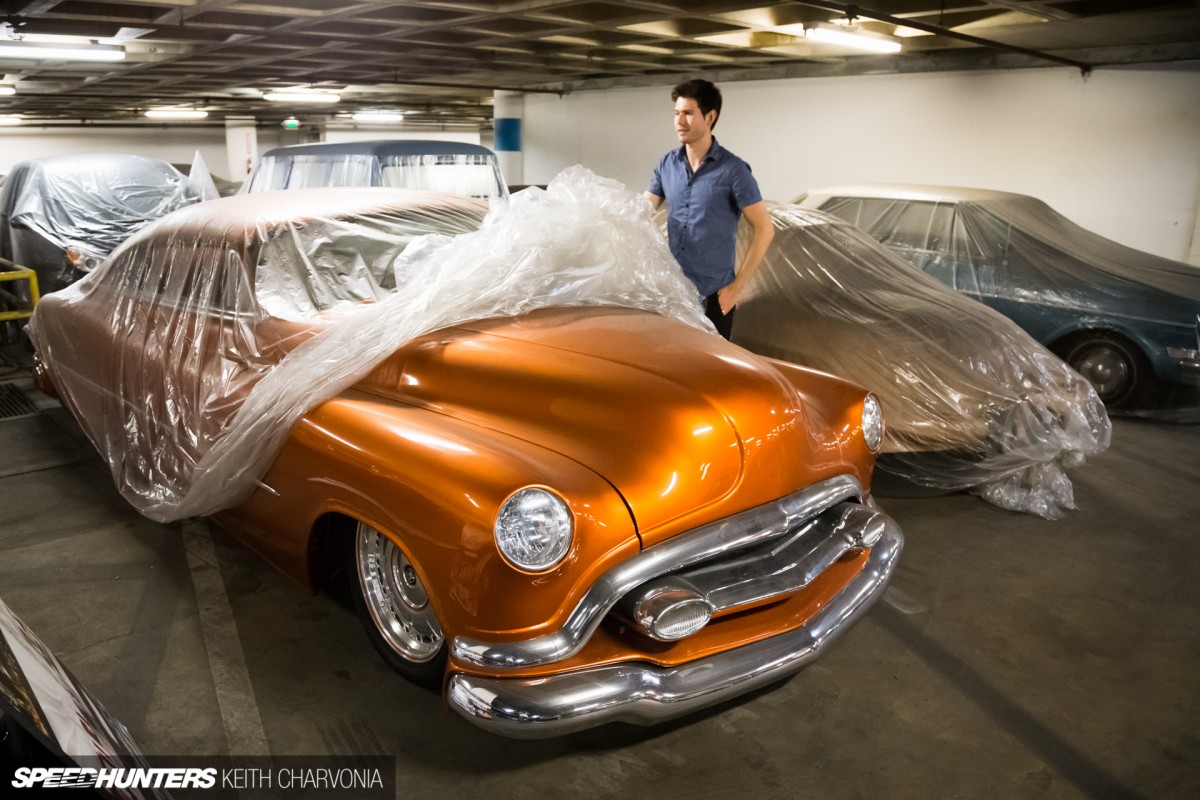 'Resilience' is a modern kustom '52 Buick Riviera, designed by Brian Stupski and built by Tim Strange.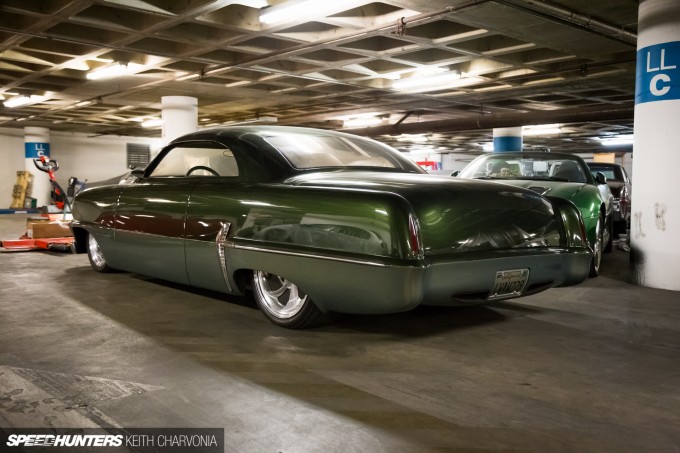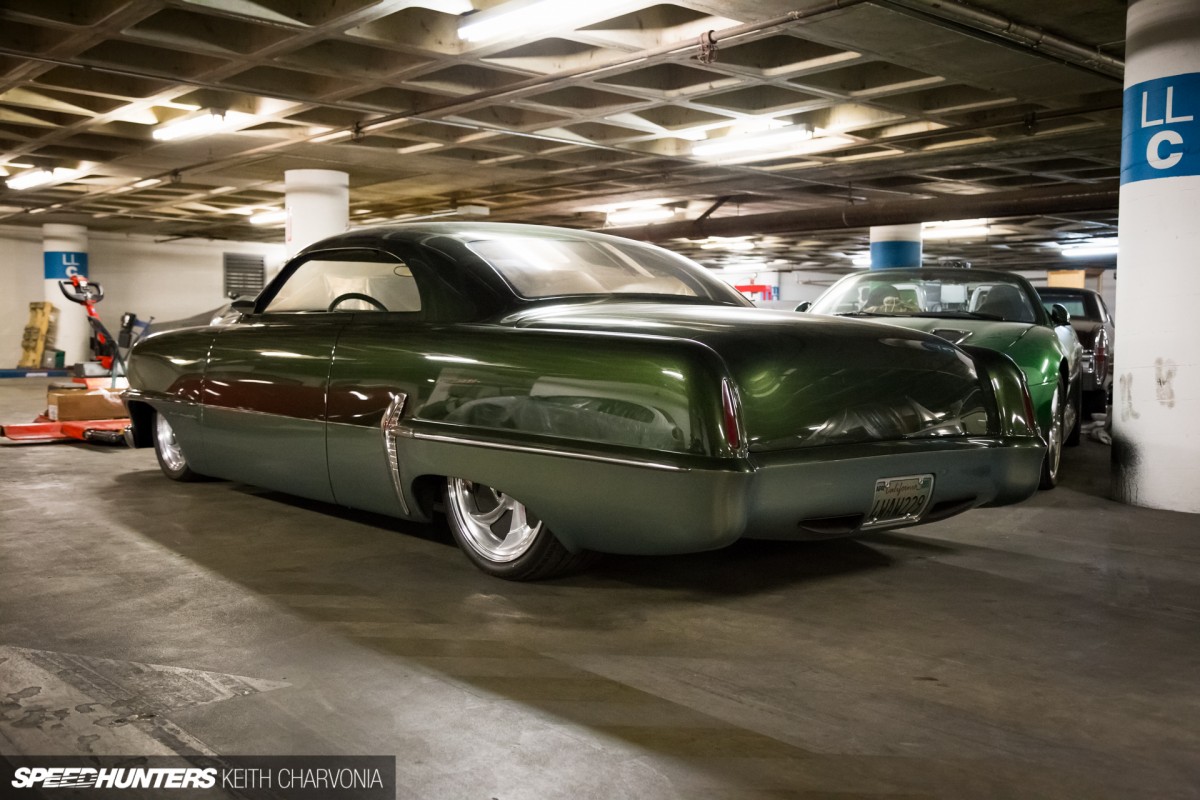 This is arguably where the modern kustom started, with the 'Sniper' by Troy Trepanier. Based on a radically altered '54 Plymouth Savoy, the car was powered by a Viper engine and set new standards for making one-off parts and putting an ungodly amount of man-power into one car.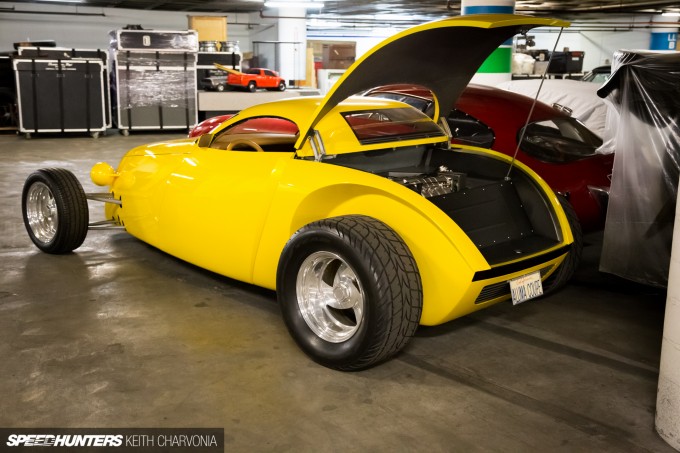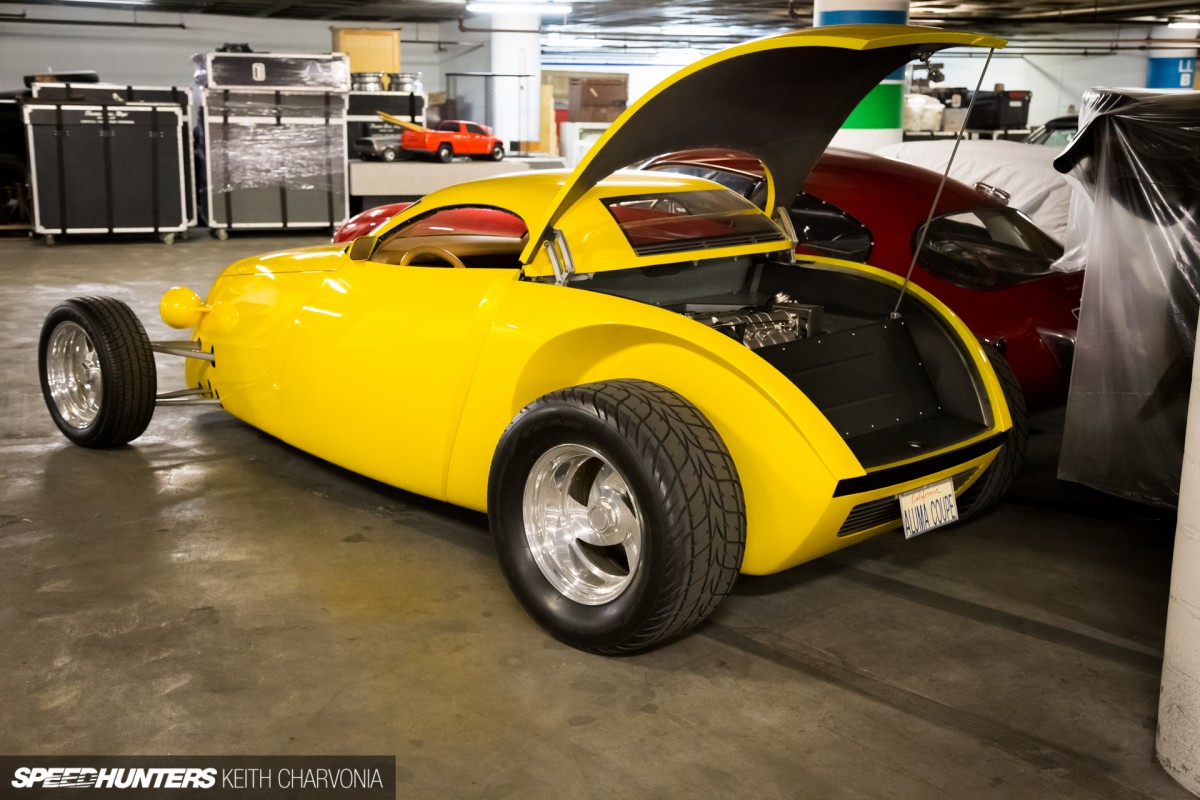 Similarly, Boyd Coddington built the Alumacoupe in the '90s and changed perceptions of what a hot rod could be.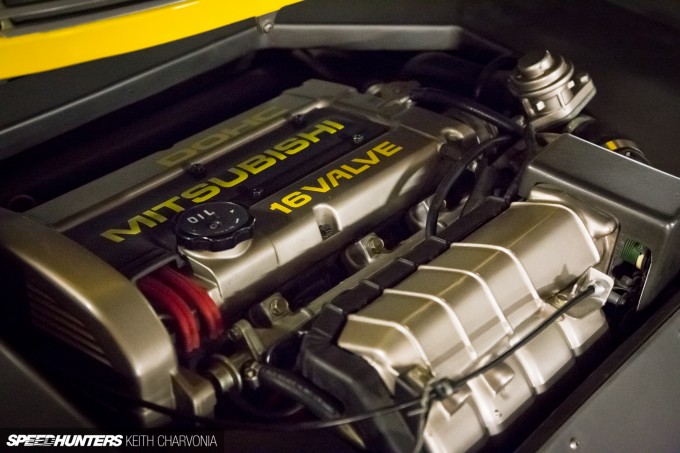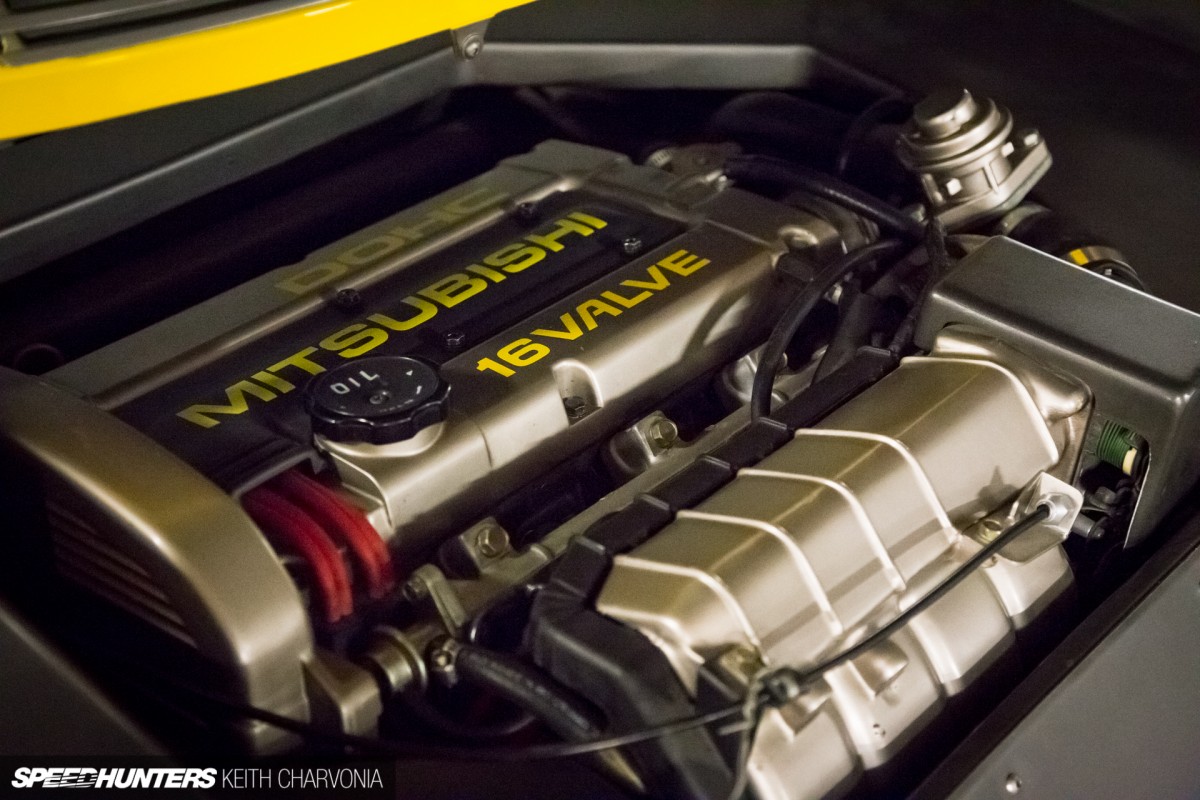 It was even powered by a trunk-mounted Mitsubishi inline four.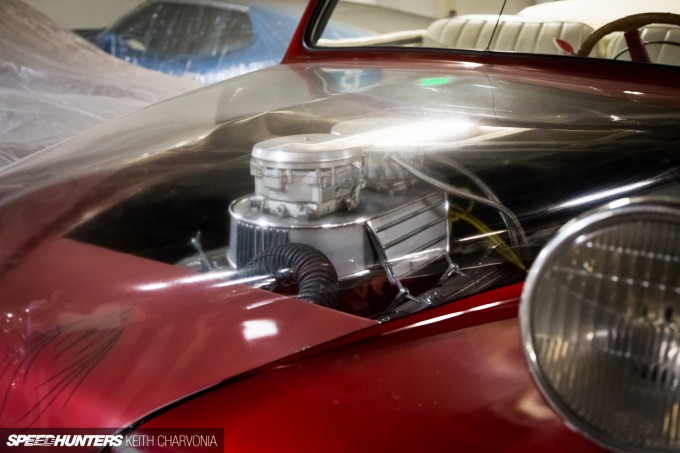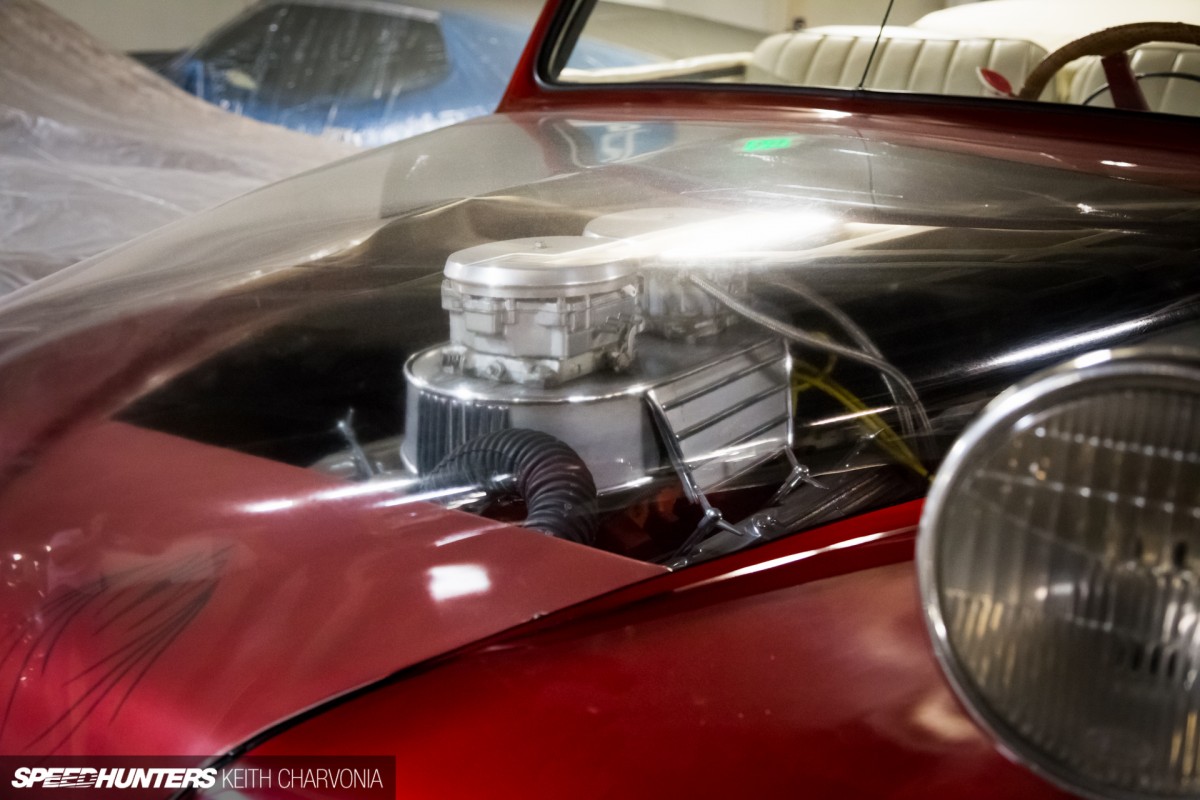 Back when things were simpler, George Barris built a '46 Ford named 'Greased Lightning' for the movie Grease.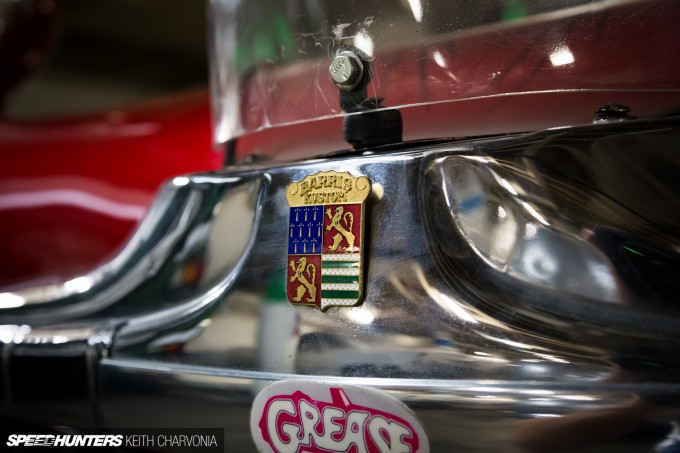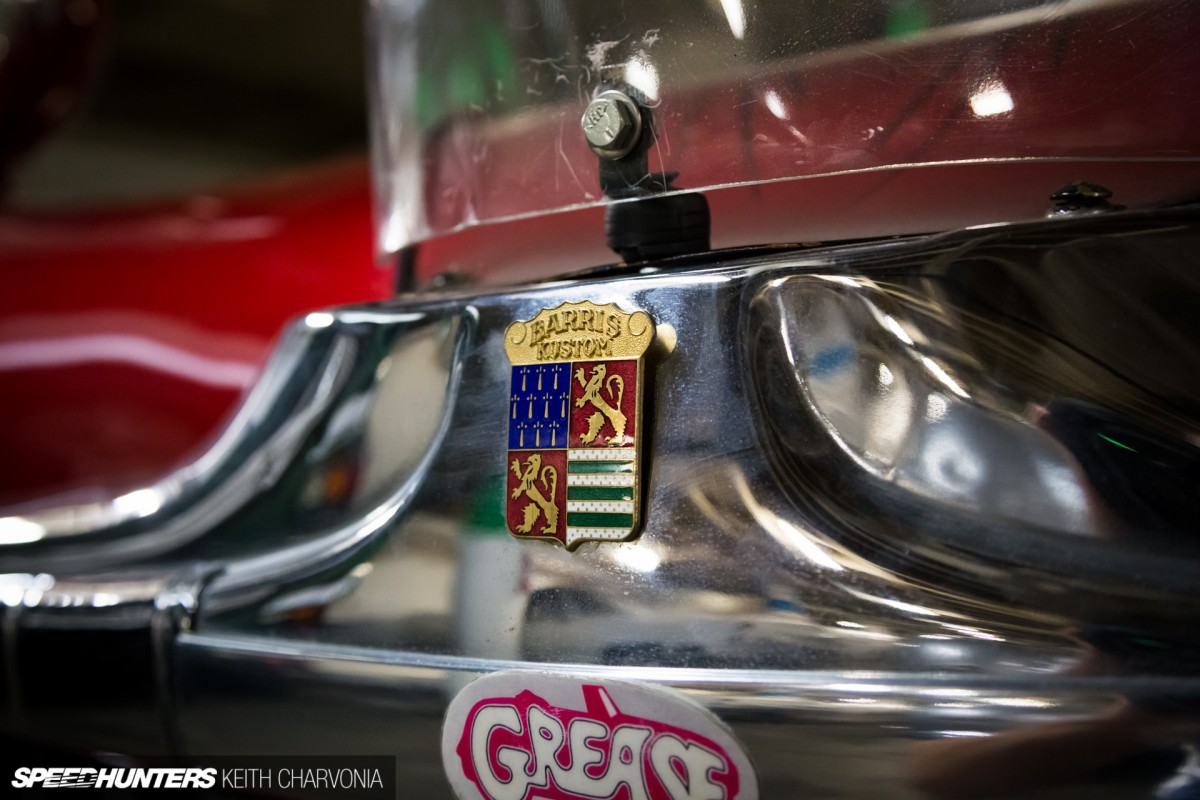 Finger-wide panel gaps and Grade 5 bolts were perfectly acceptable back then.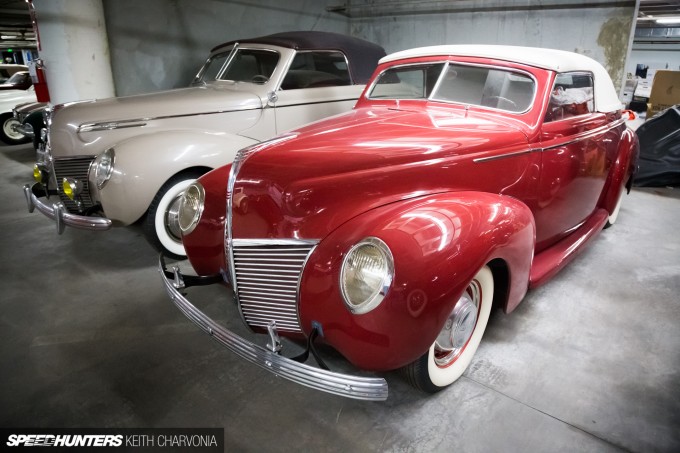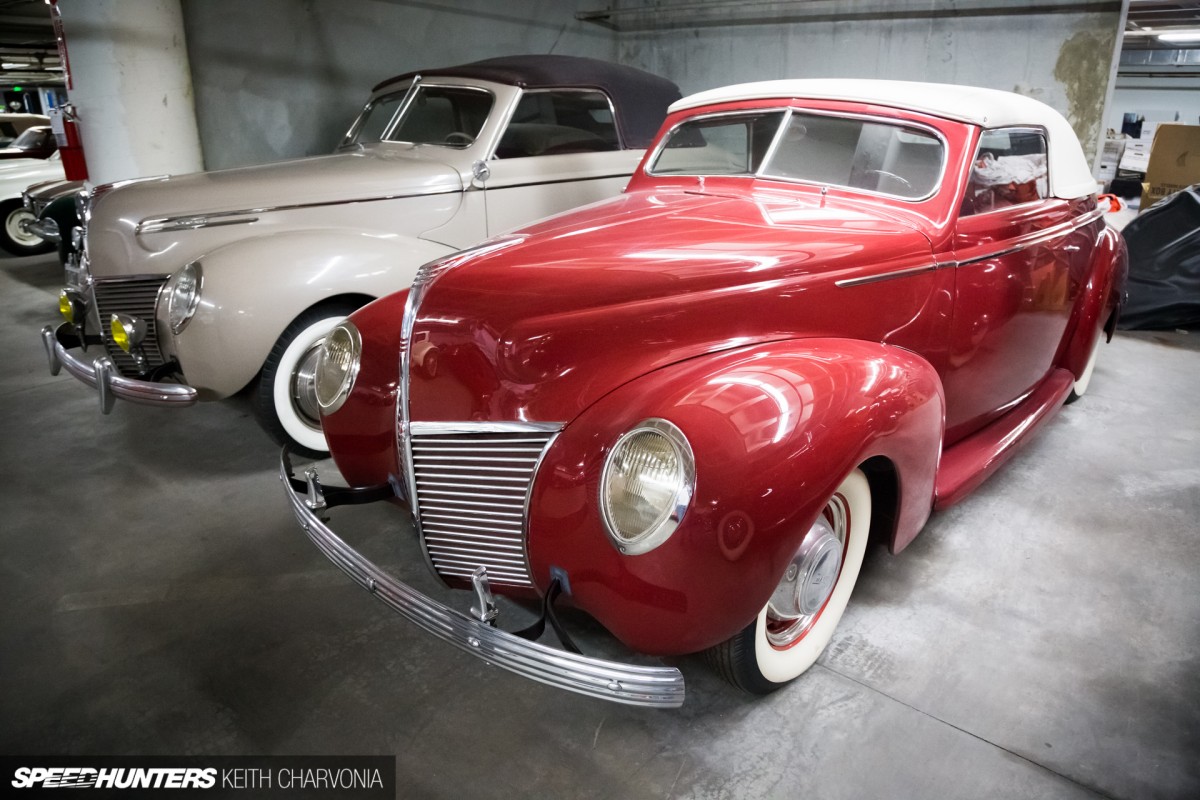 This pair is usually displayed together to show the differences between a stock and modified '39 Mercury.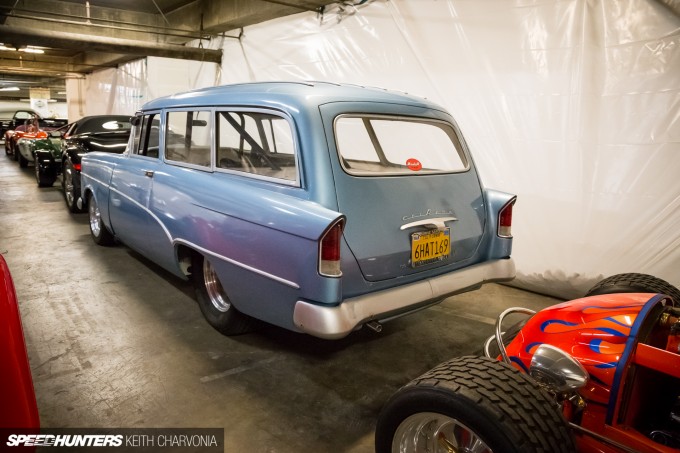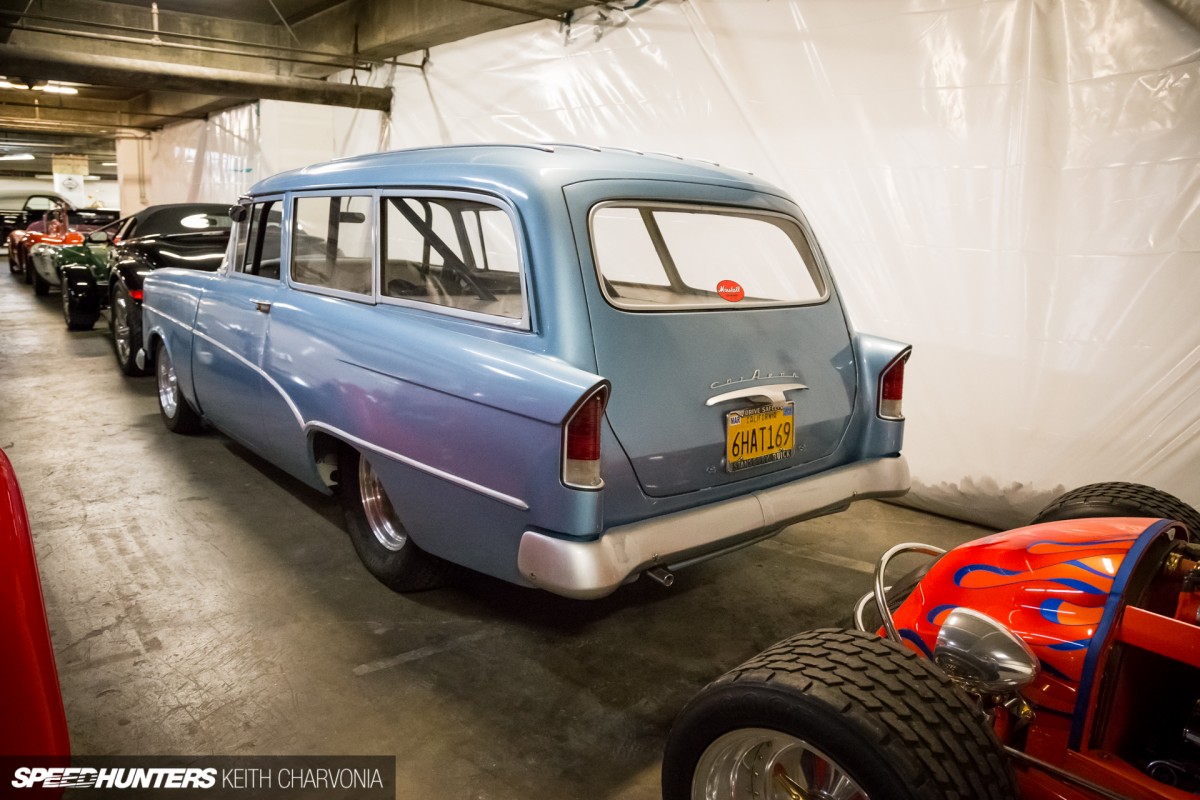 I don't think it's as well known as some of the previous cars, but this '59 Opel wagon caught my eye. Notice the tiny exhaust pipe…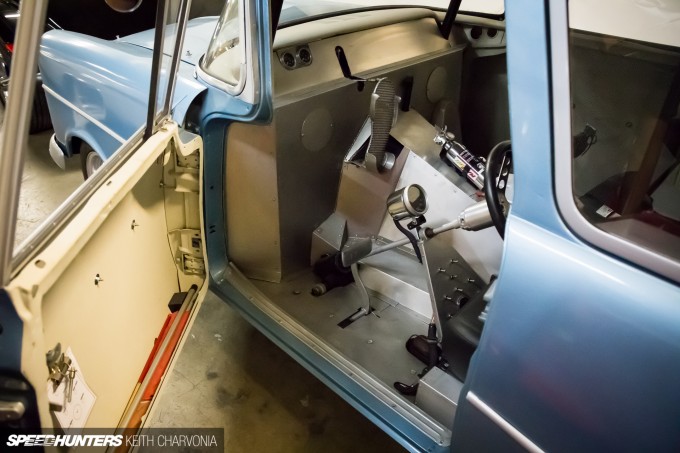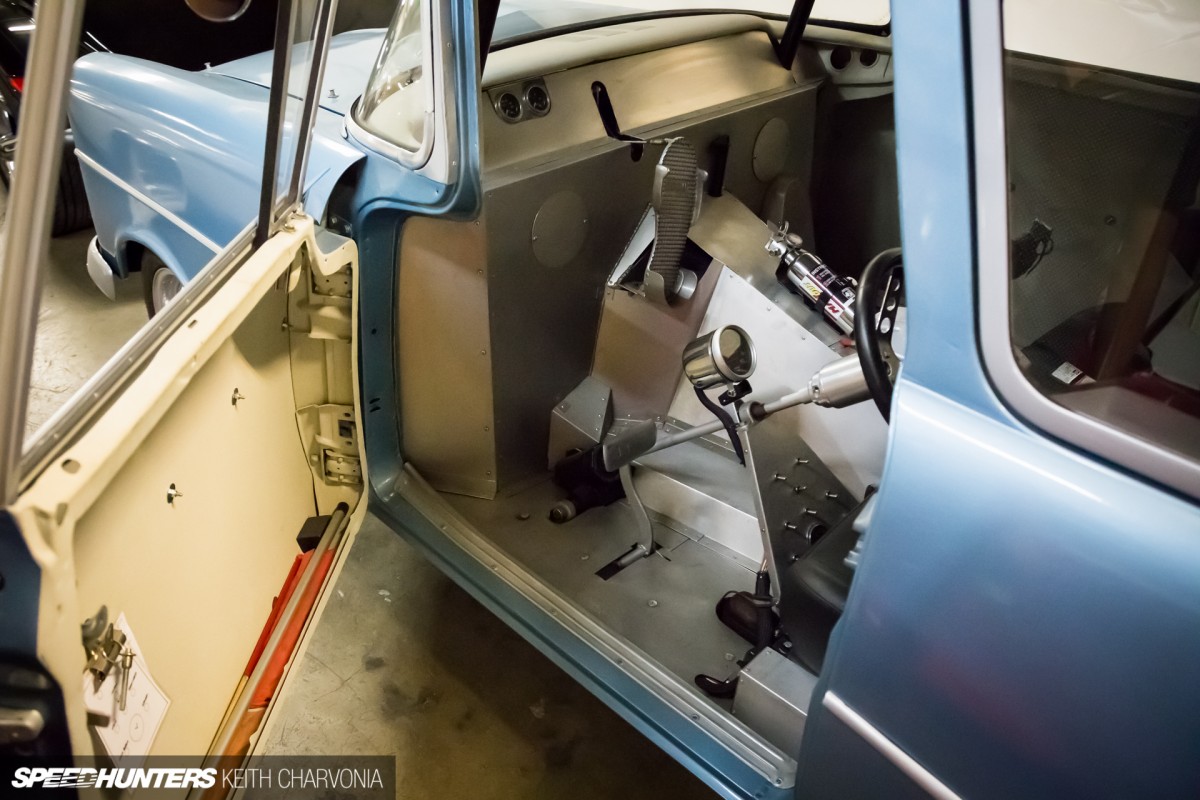 Underneath is pure quarter mile machine.
The Workshop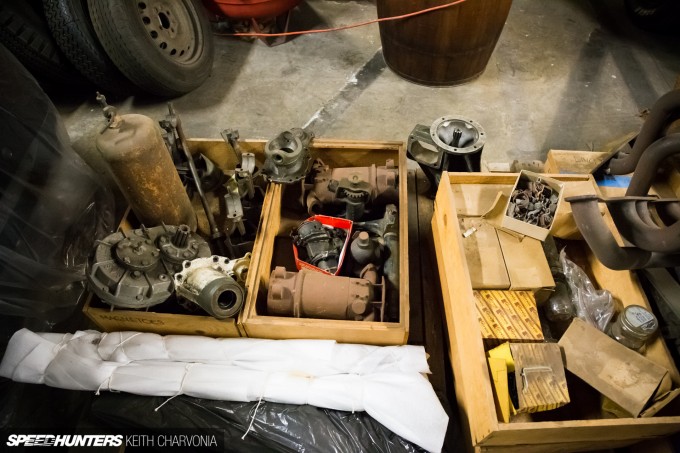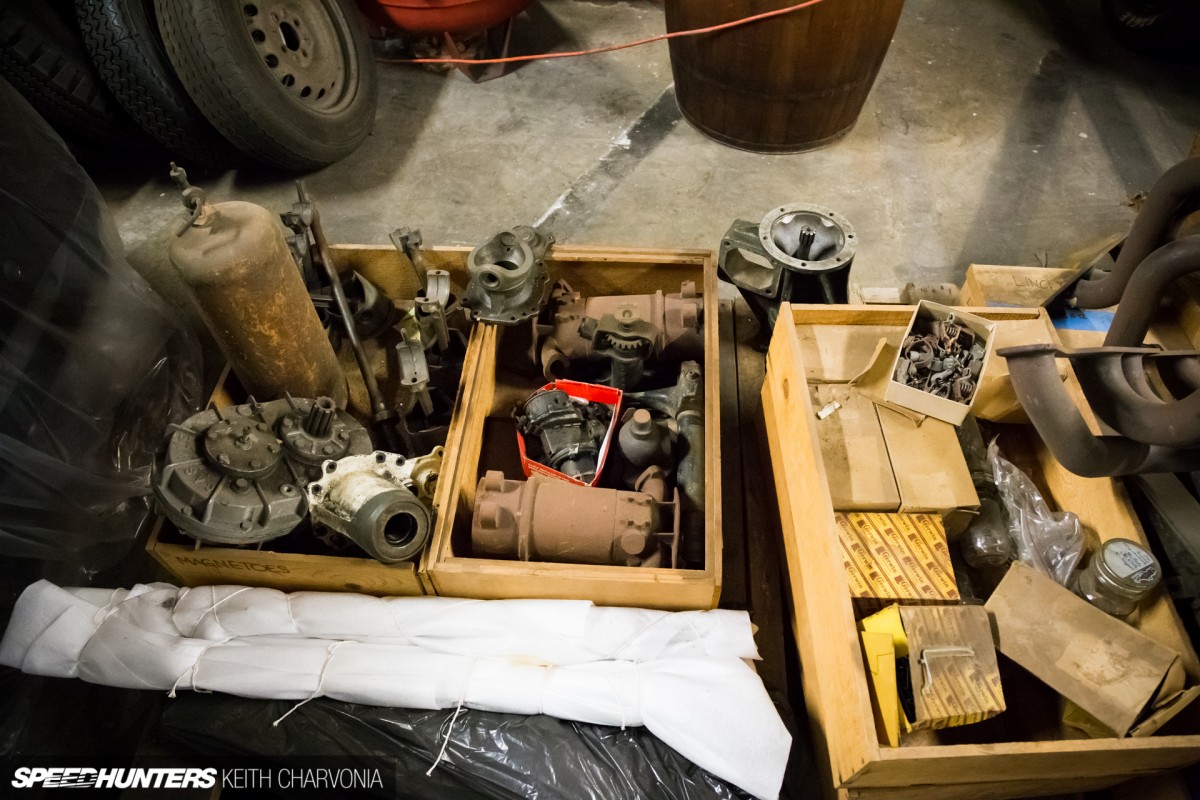 The Vault was never intended to be a public space – that's what the museum upstairs is for. Knowing that this is a private area for employees only, it makes sense that everything isn't spit-shined and presentable.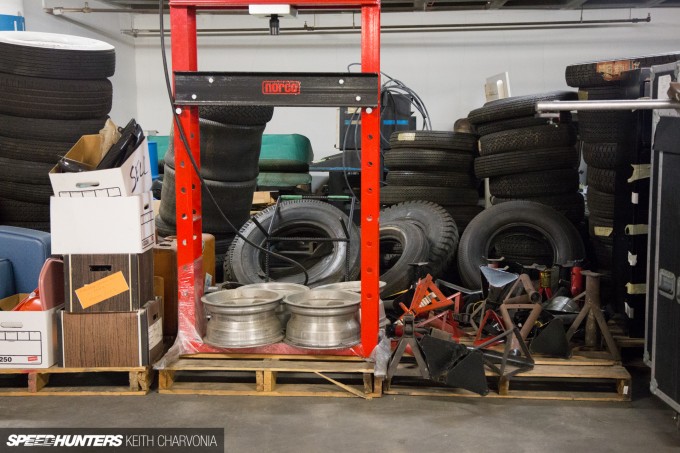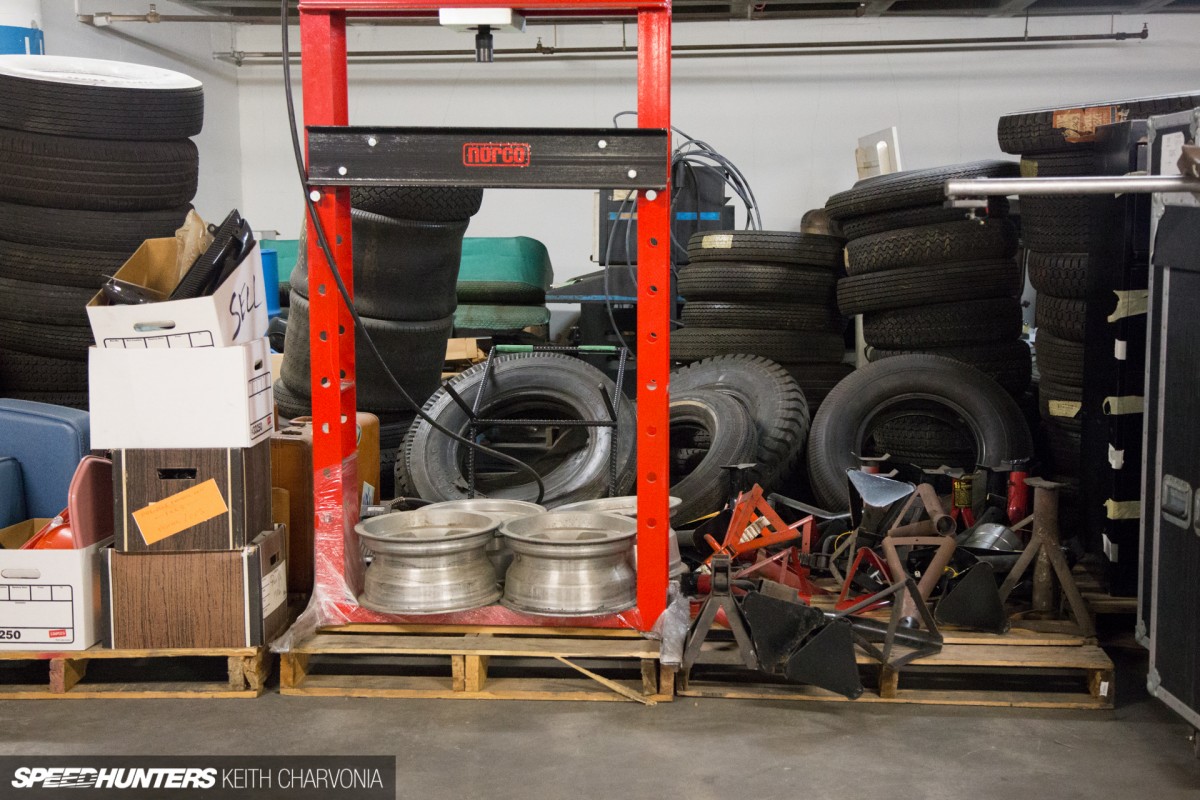 There are stacks of car parts and tools that most likely came with the cars when they were acquired for the museum.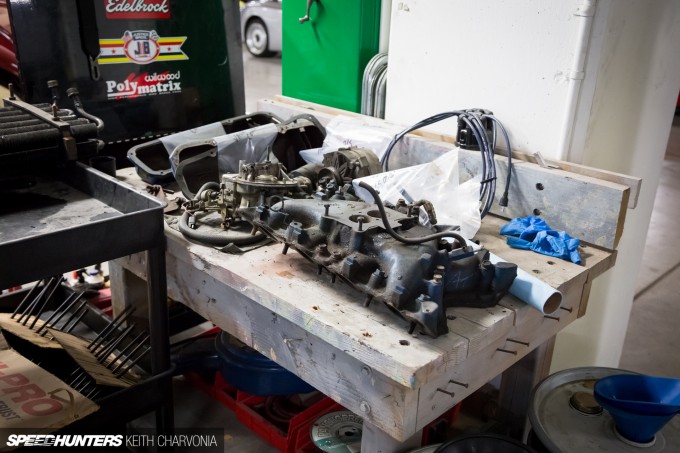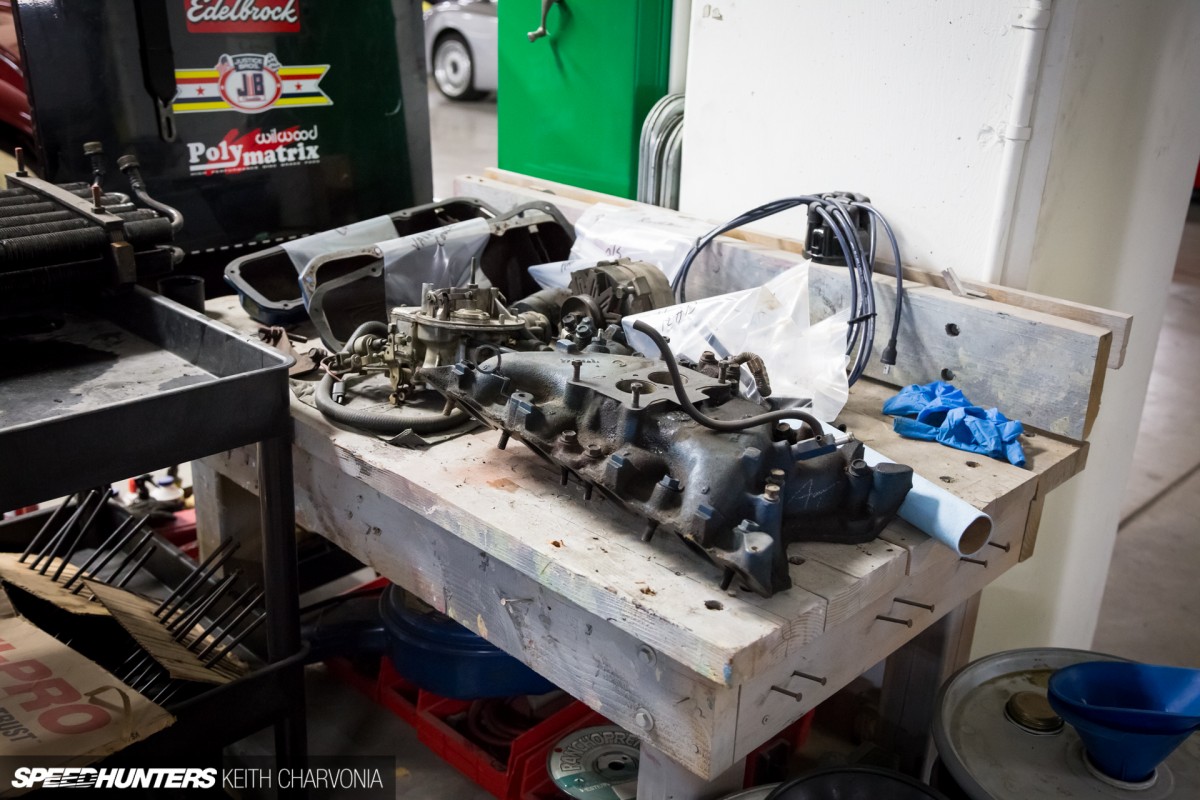 Besides the random box of parts, there's also a small work area where the cars are maintained and repaired. Believe it or not, I was far more intrigued to see this area than when viewing the car collection itself. There's something about seeing these behind-the-scenes workshops that I just love.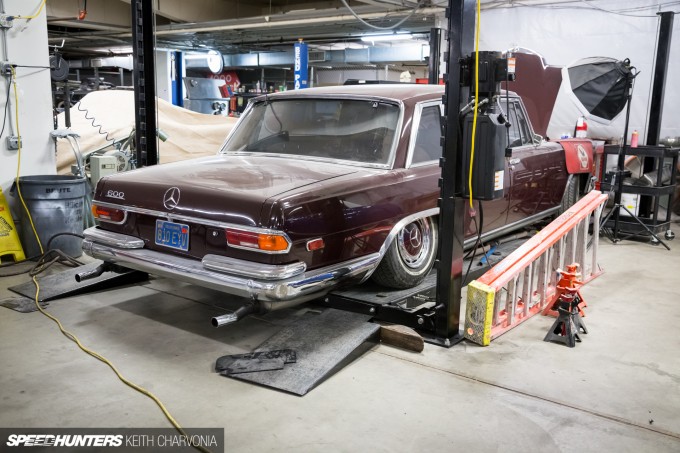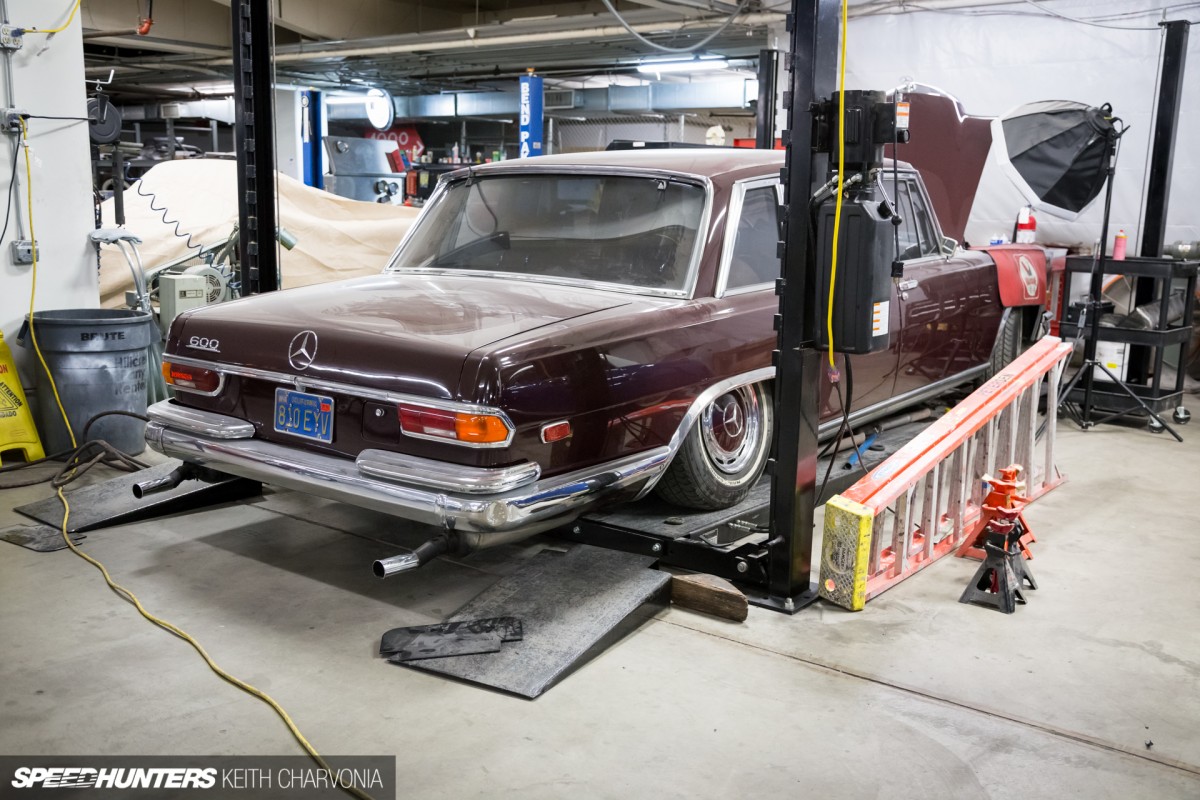 The vehicle in for service during my visit was a '71 Mercedes-Benz 600, driven by Jack Nicholson in the movie Witches of Eastwick. Apparently he kept the car after the movie, but eventually donated it to the museum.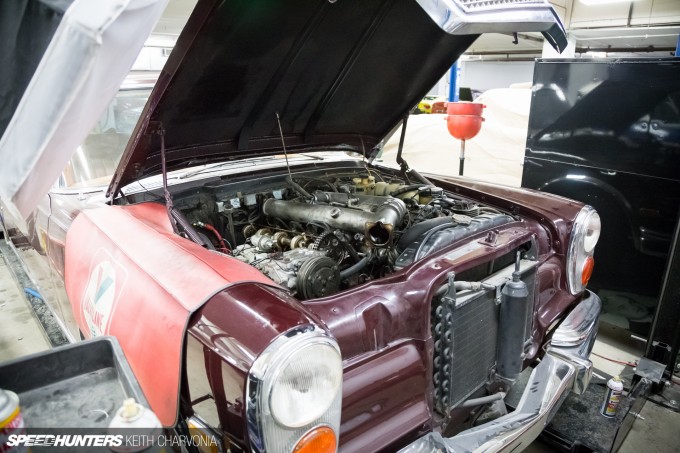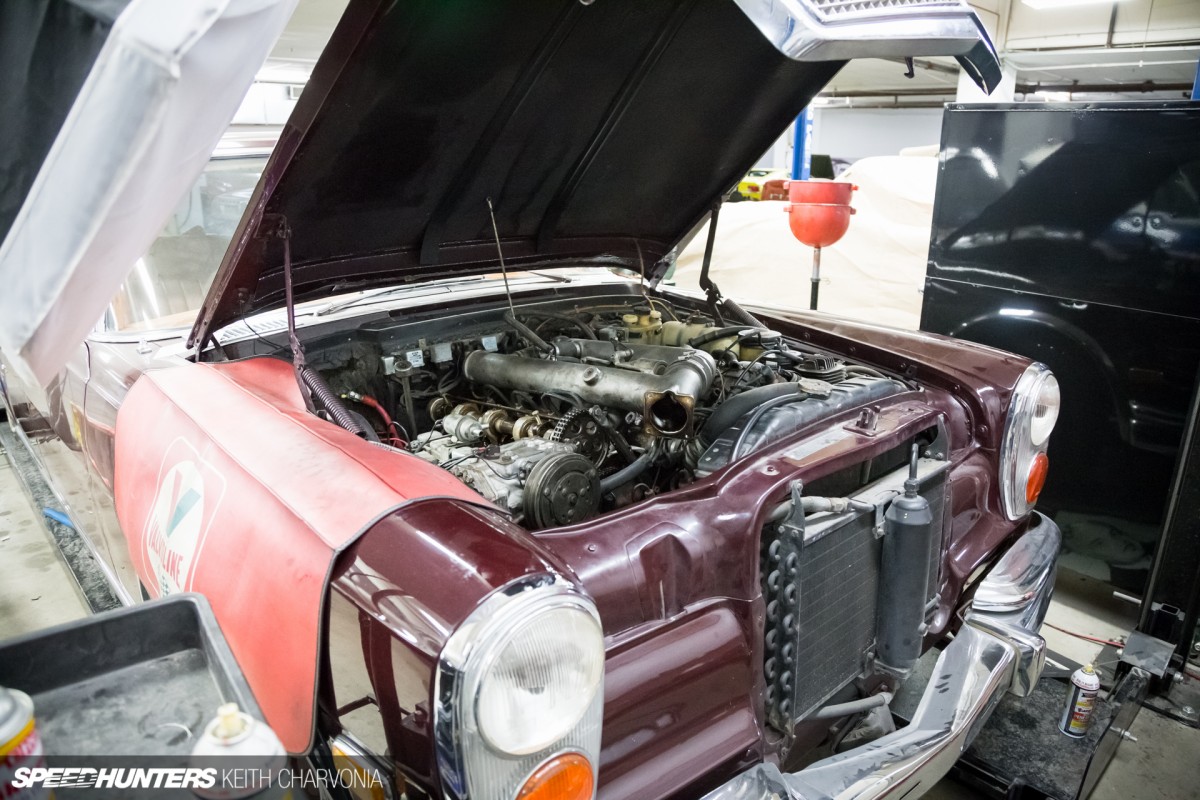 I was surprised to see a fairly serious tear-down in the engine bay. This car is driven to shows and in parades by the Petersen staff, so it does see some miles.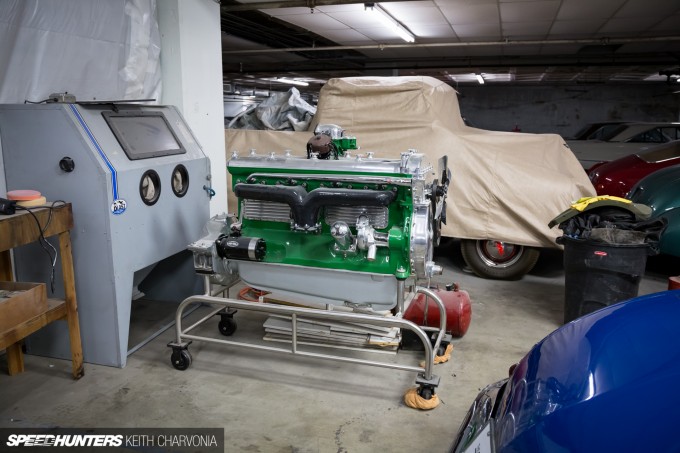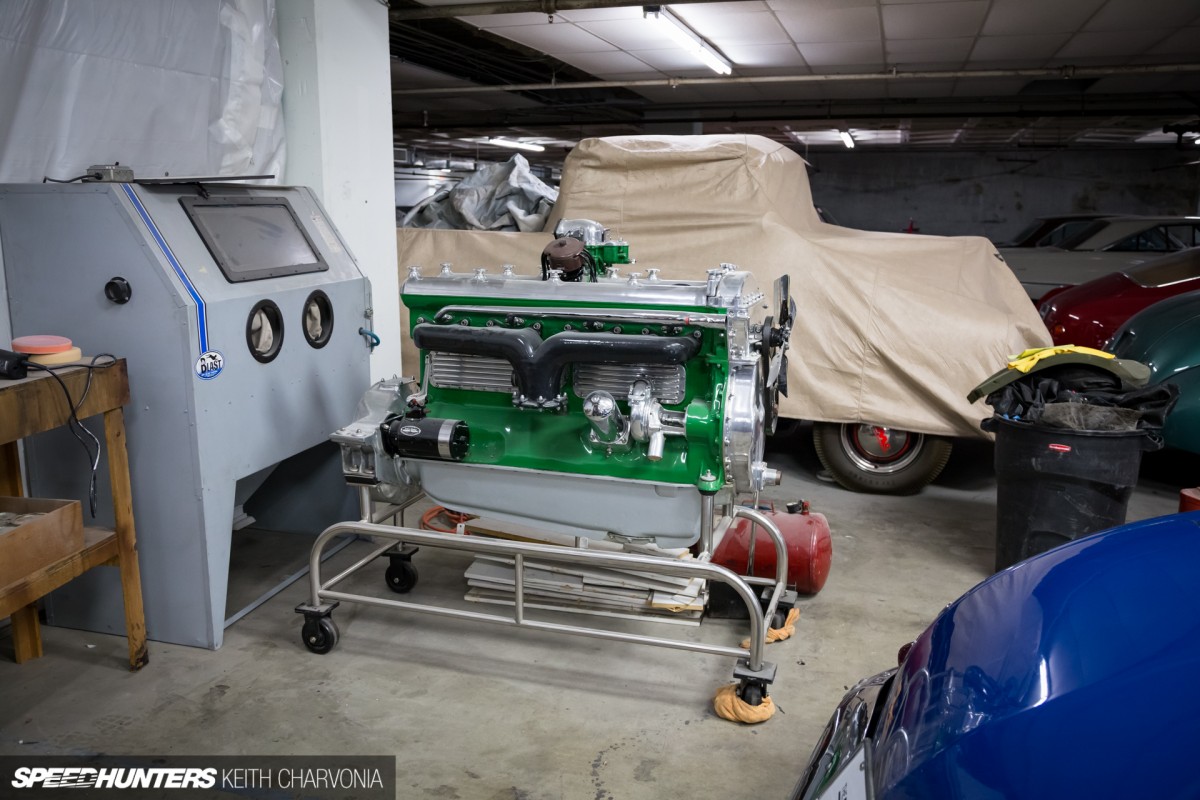 In the next bay sat a Model J Duesenberg engine similar to the one we saw at Leno's Big Dog Garage.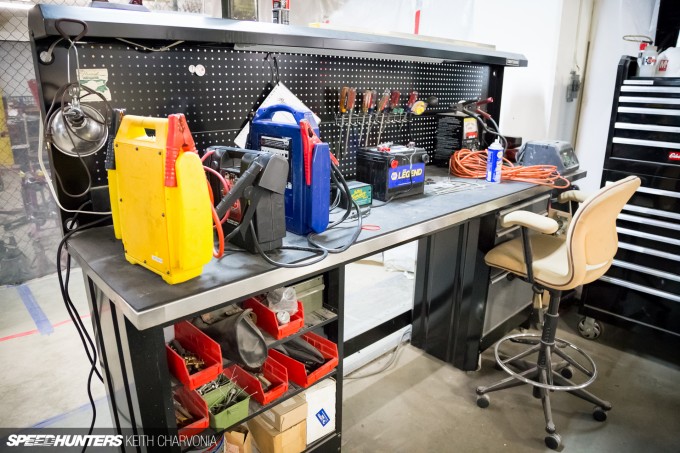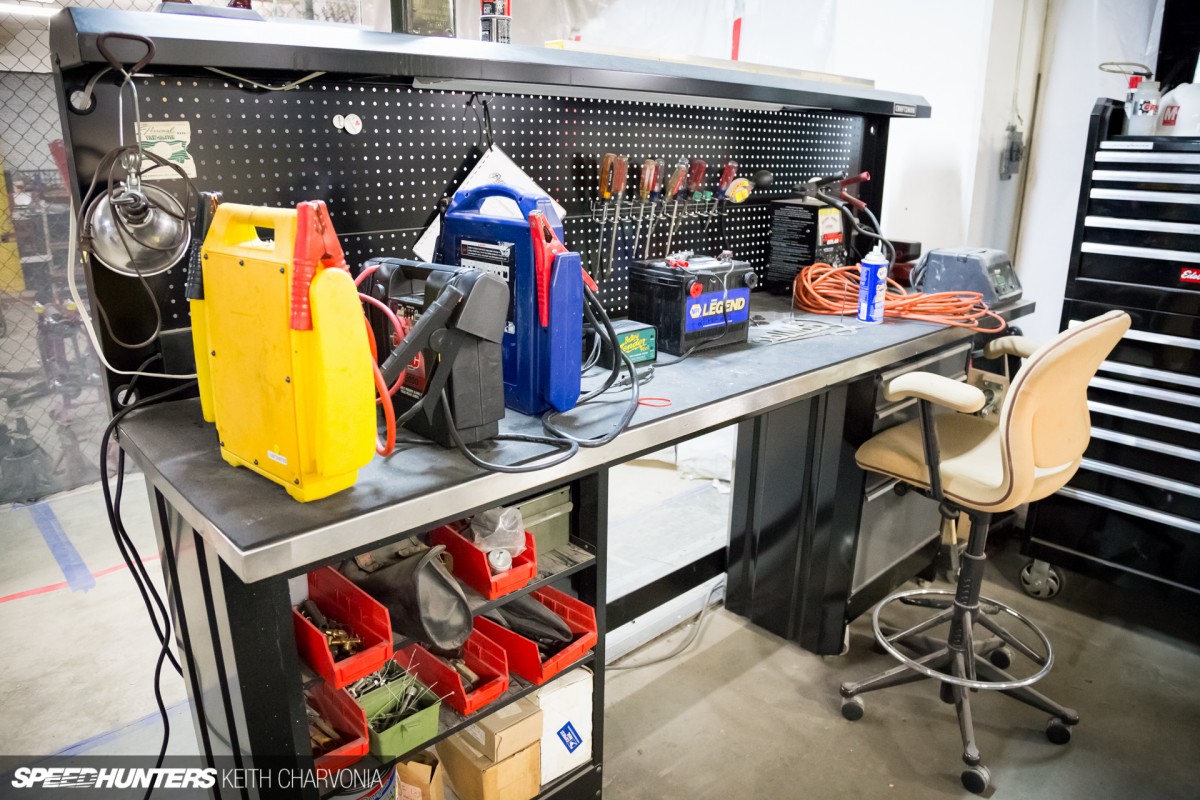 Spare batteries and jump packs must be a necessity with a collection like this.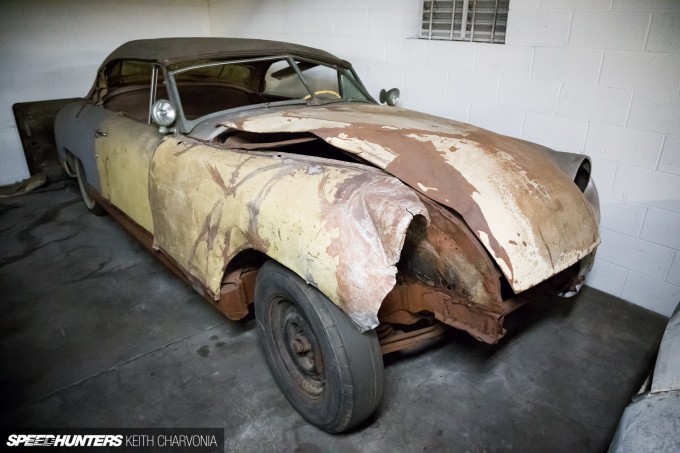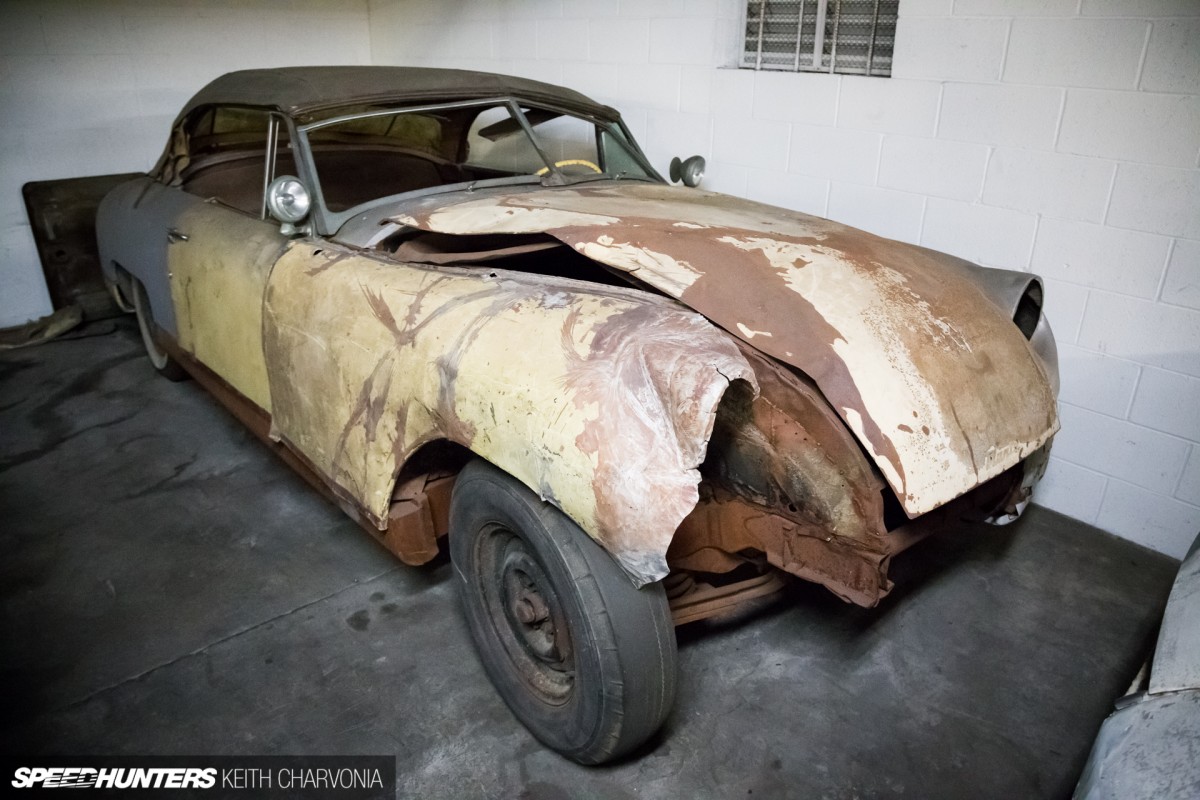 Two Muntz Jets waited to be restored. They will likely be combined to make one good car.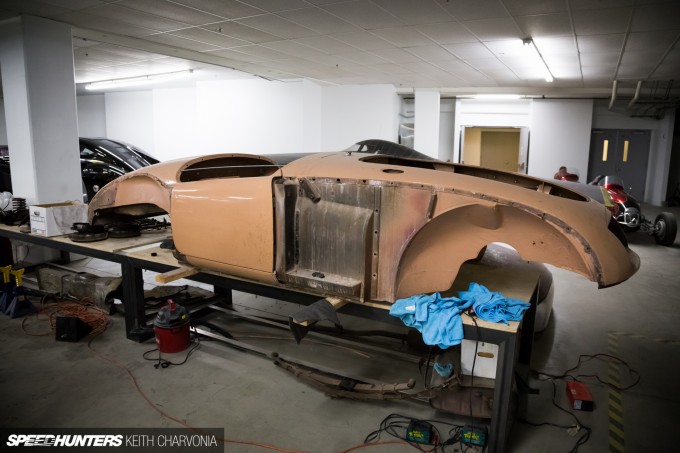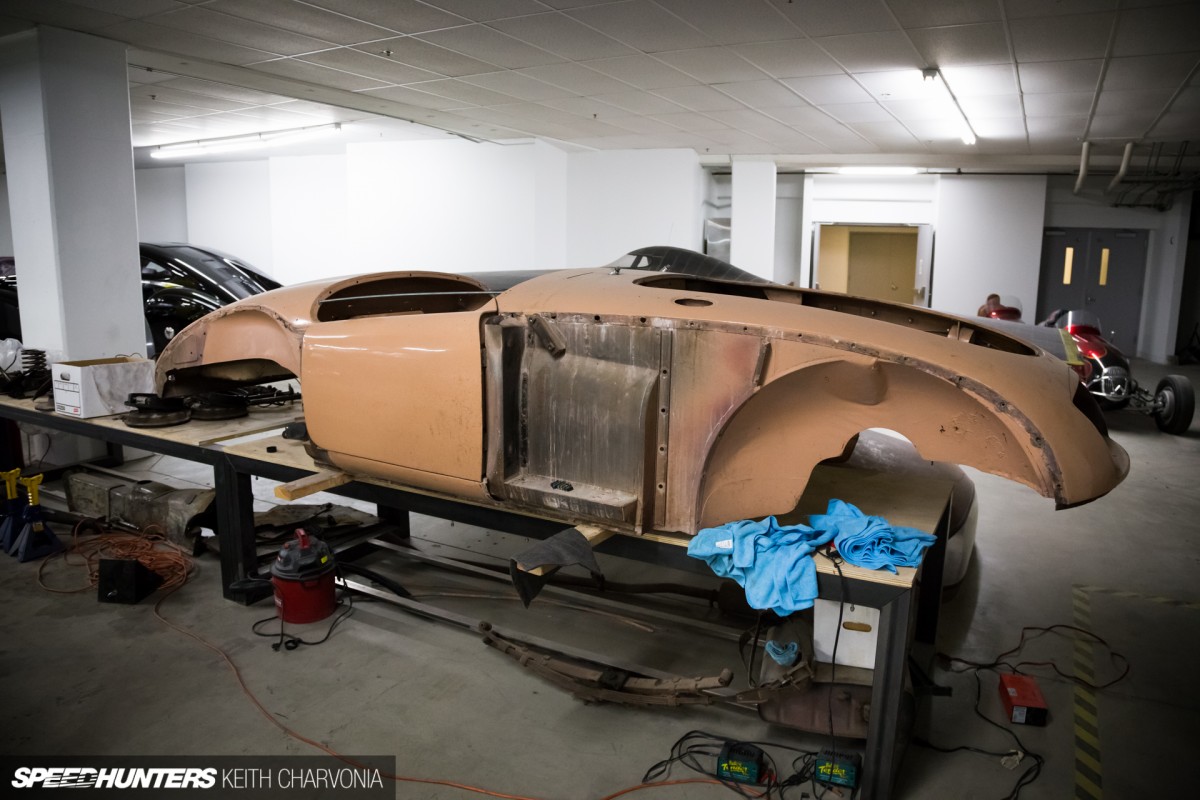 I could barely identify it, but this is an MG also in for restoration. The local MG club has even been helping out with sourcing parts.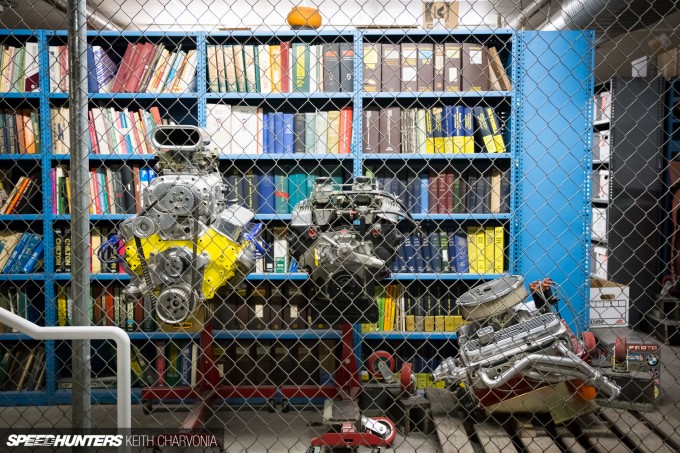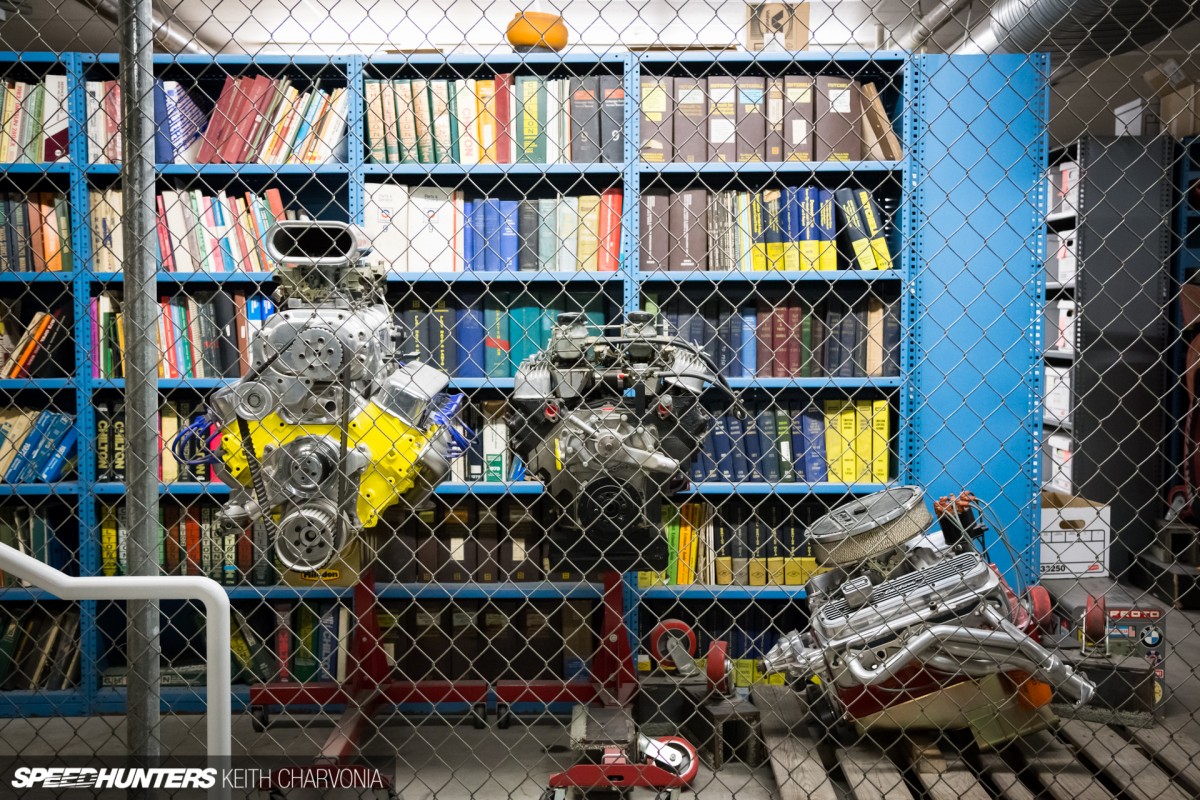 Behind a chainlink fence resides a huge archive of car manuals and books, with several engines mixed in for good measure. The staff hopes to make this library accessible to the public eventually, but for now it's kept secret.
Star Cars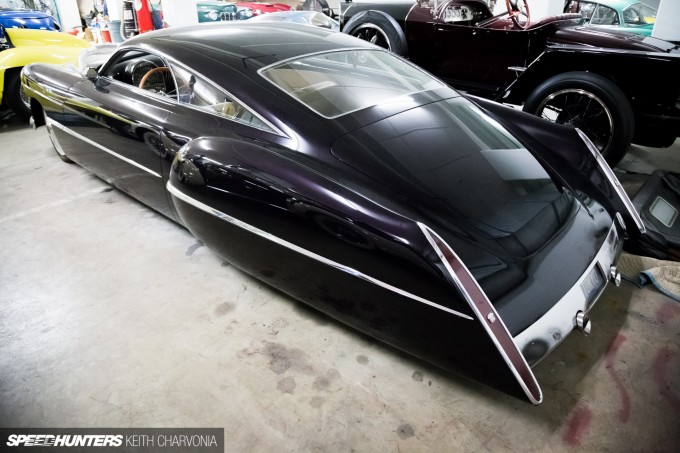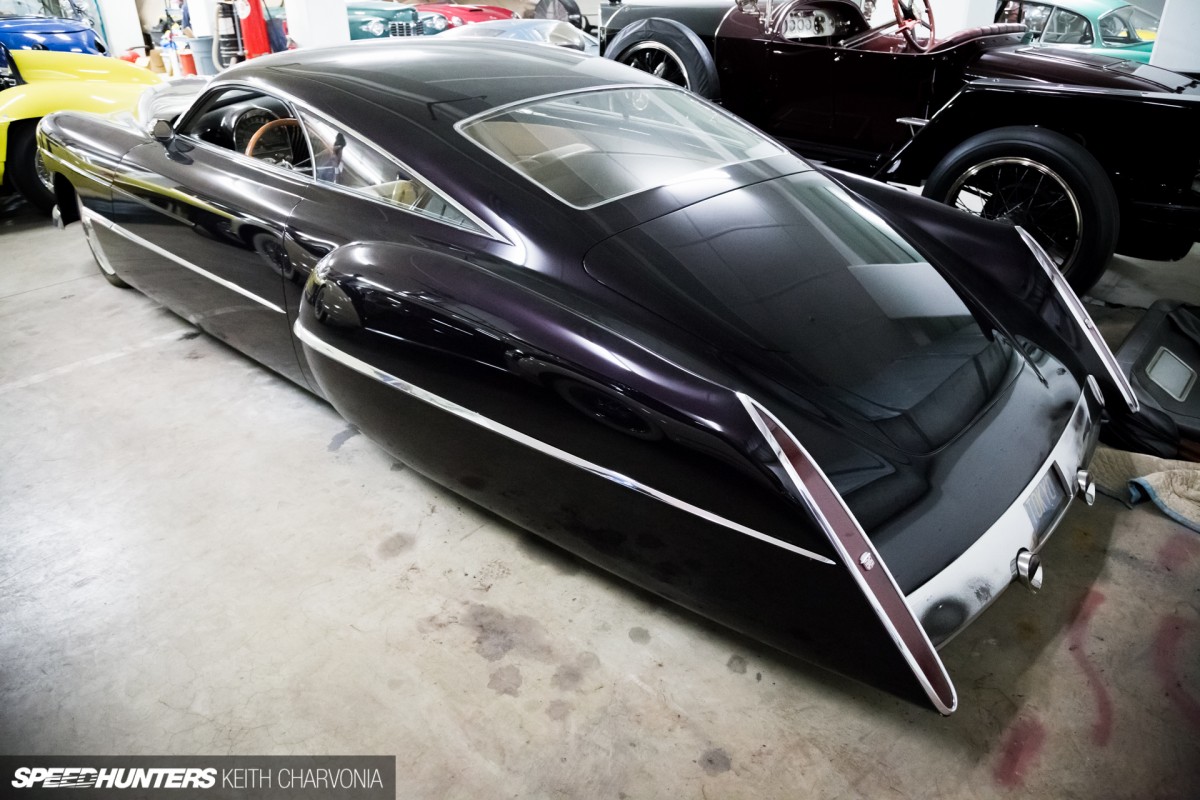 If a celebrity owned a car, it has a better than average chance of becoming museum-worthy. Billy Gibbons of ZZ Top is a known hot rod aficionado, and has commissioned his share of builds over the years. CadZZilla is one of the more well known Gibbons cars.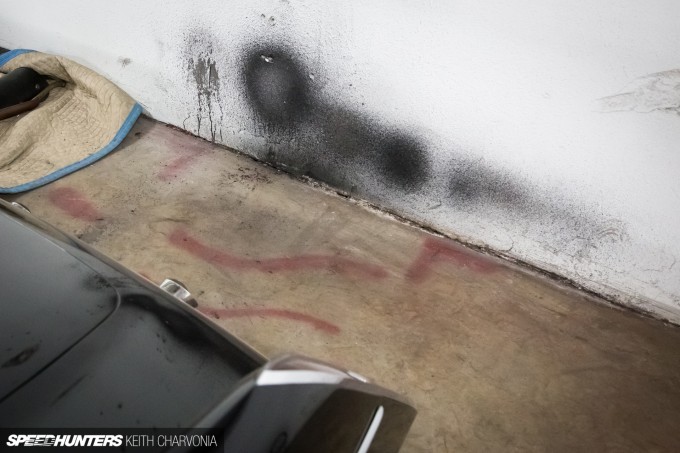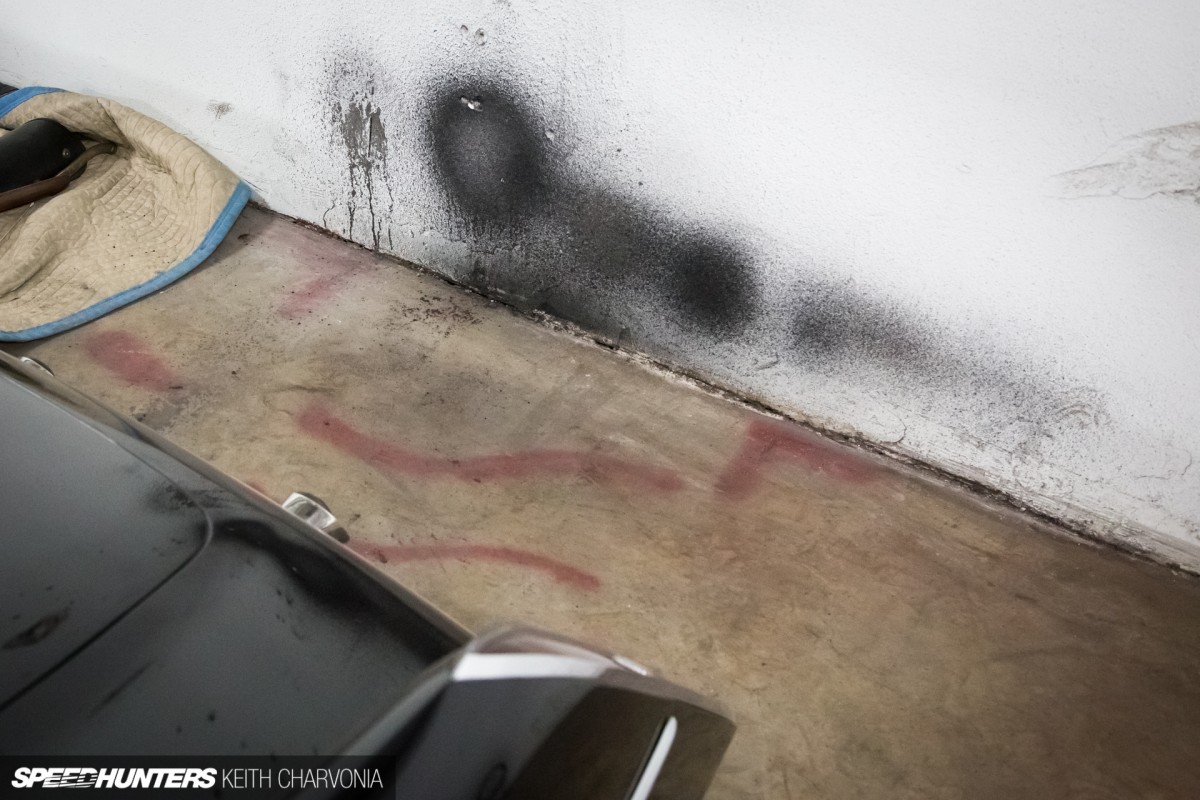 Behind CadZZilla I noticed several sooty blasts on the wall from cars being started and moved out of The Vault.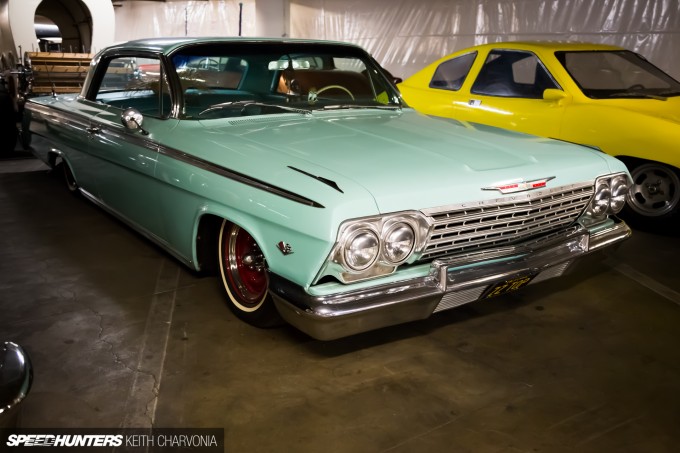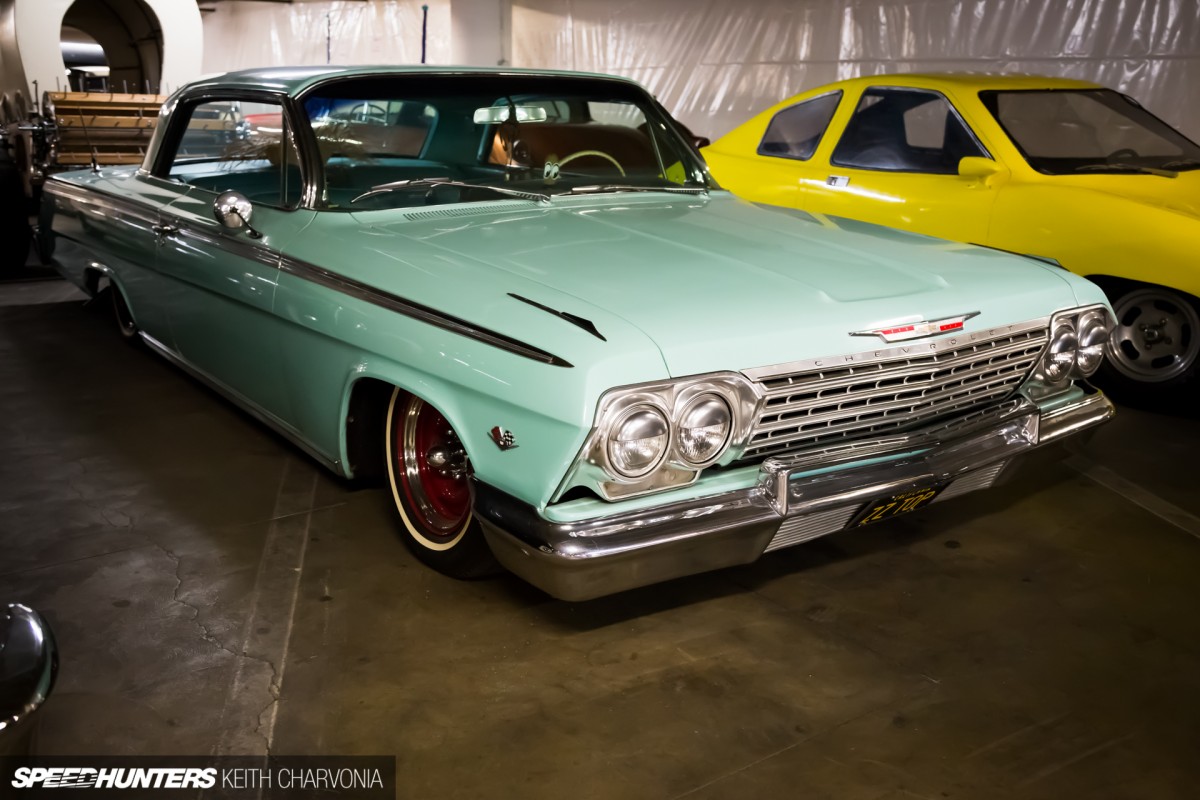 Another Billy Gibbons car in the collection is this '62 Impala named 'Slampala.'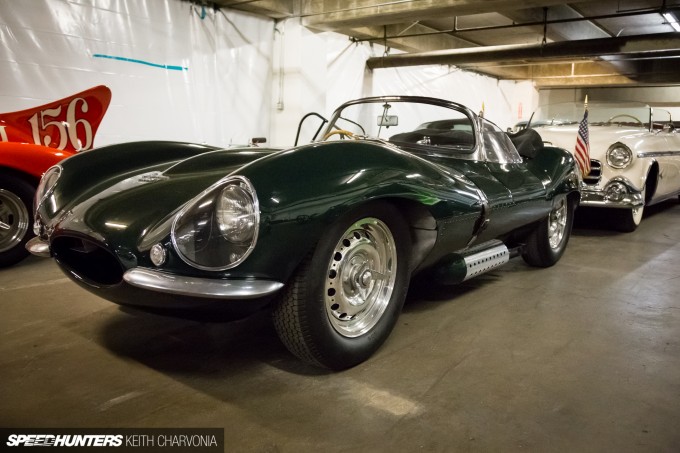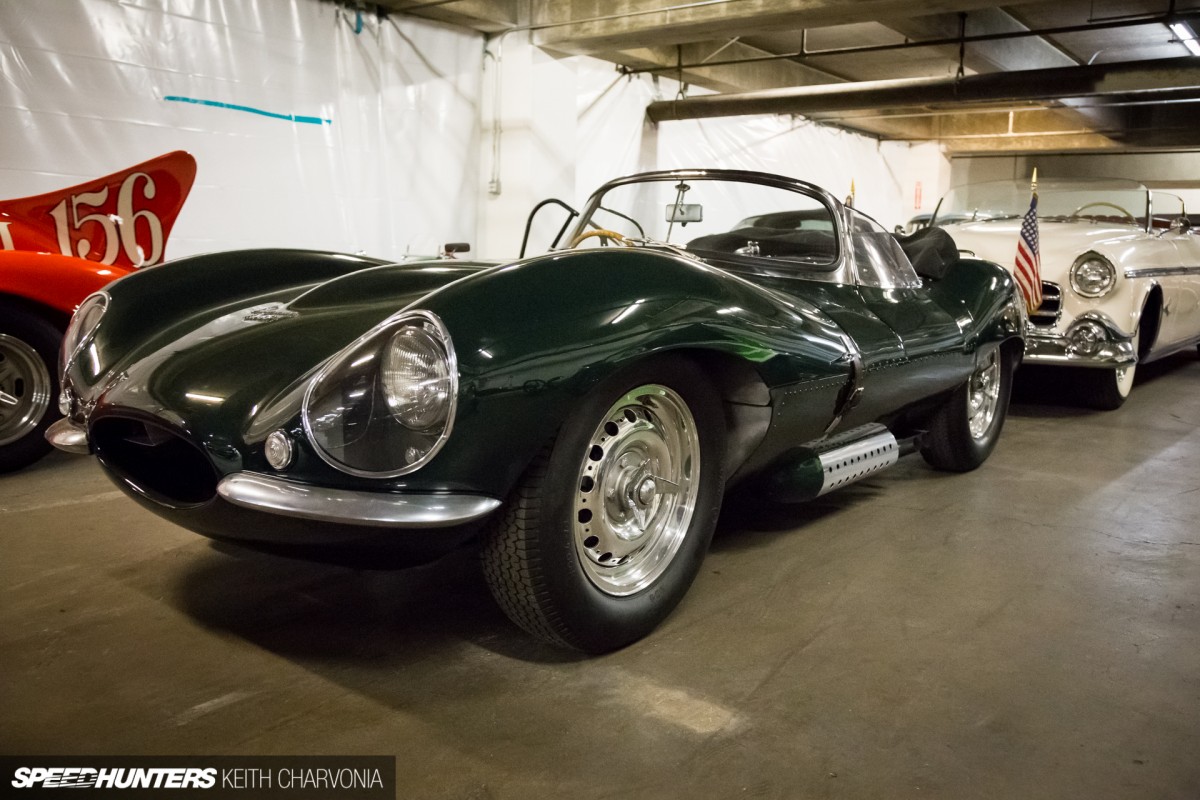 Steve McQueen was the fifth and seventh owner of this '56 Jaguar XKSS, after he supposedly sold it to Bill Harrah to pay for all his parking tickets, then later bought it back.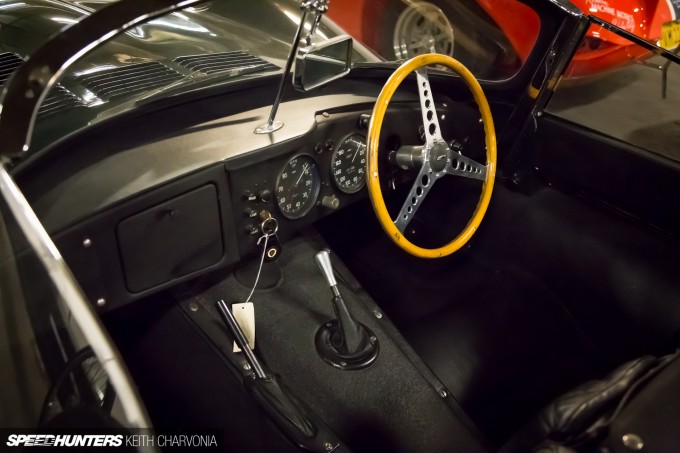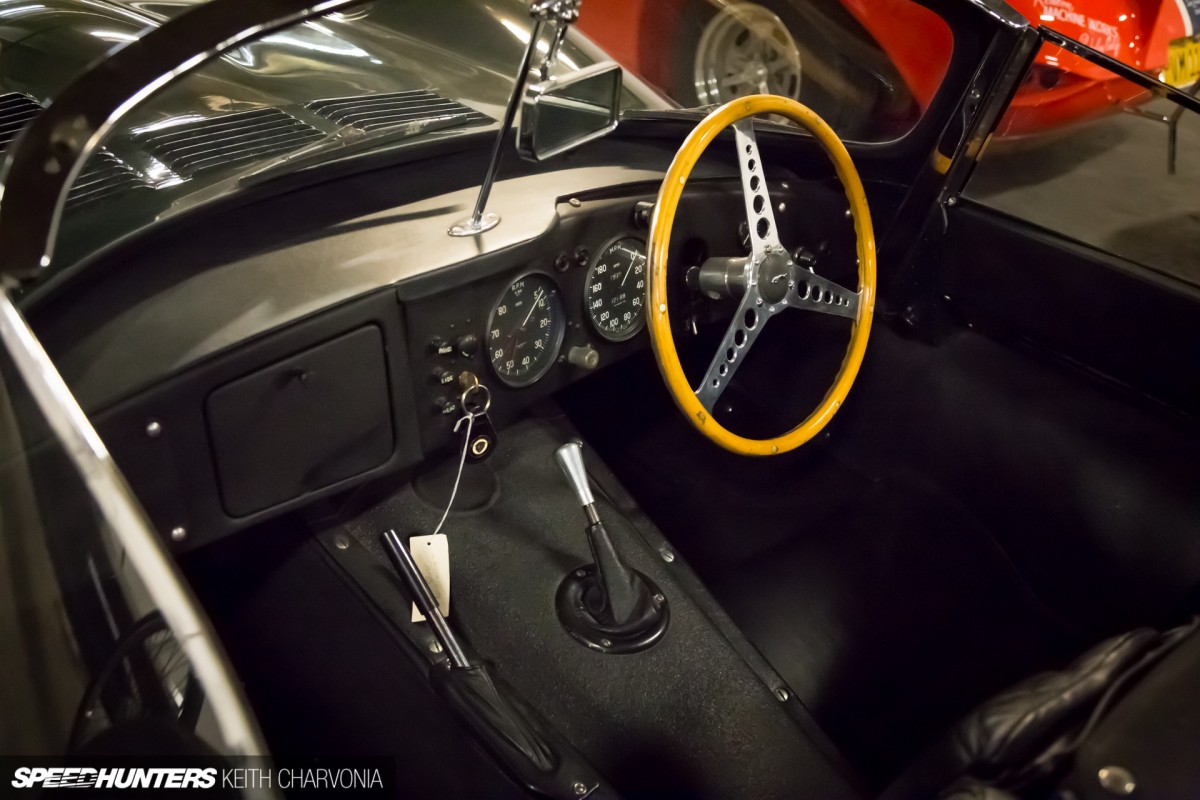 McQueen needed somewhere to put his sunglasses, so Von Dutch built him a custom glove box.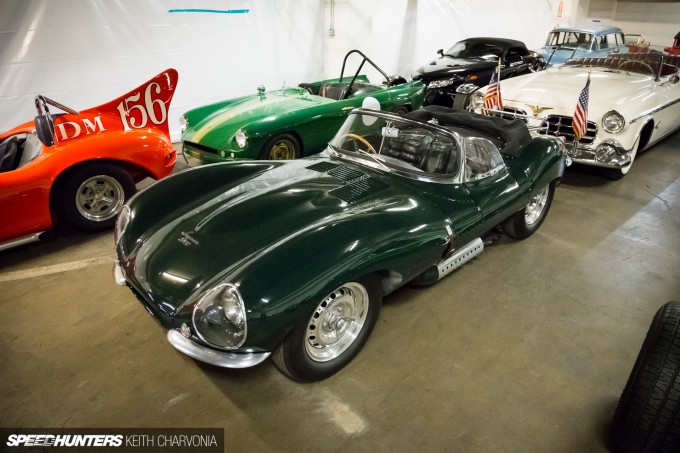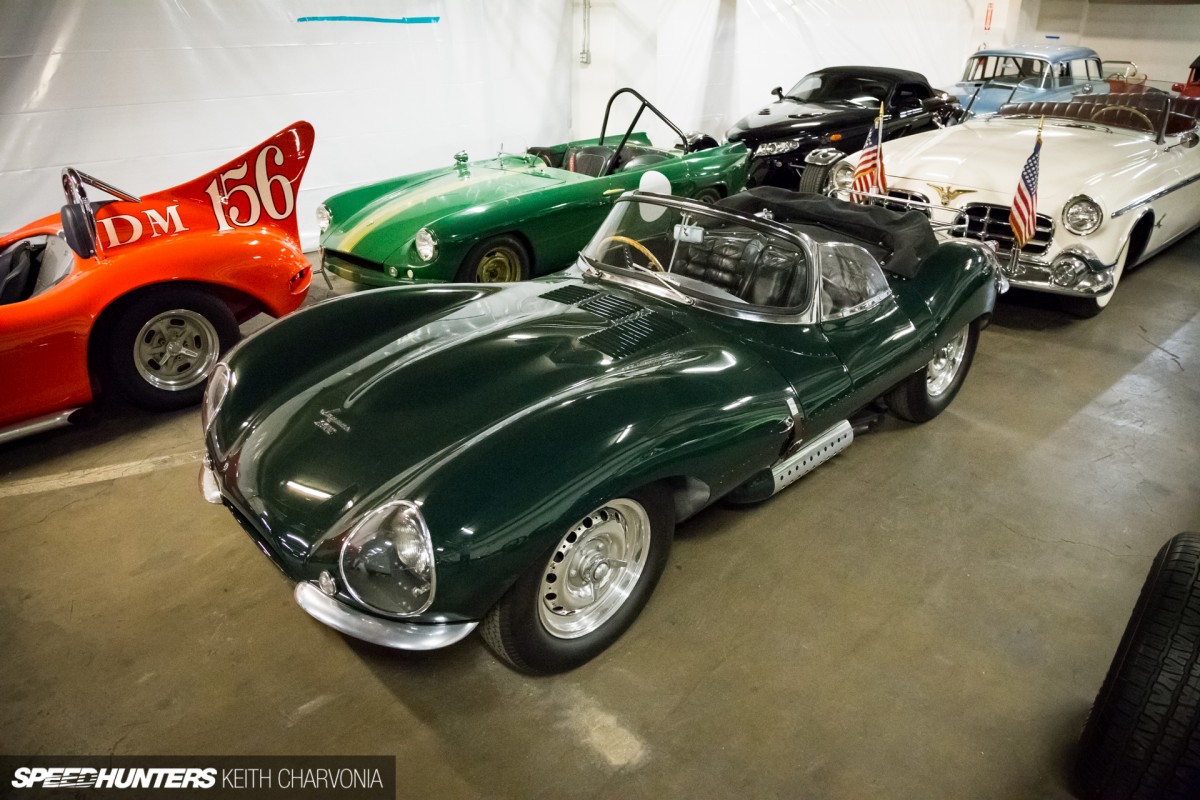 The XKSS was based on Jaguar's D-Type race car, and this is only one of 16 built.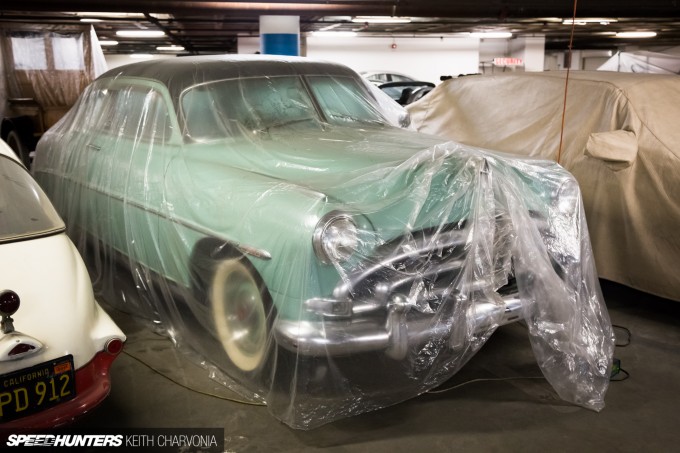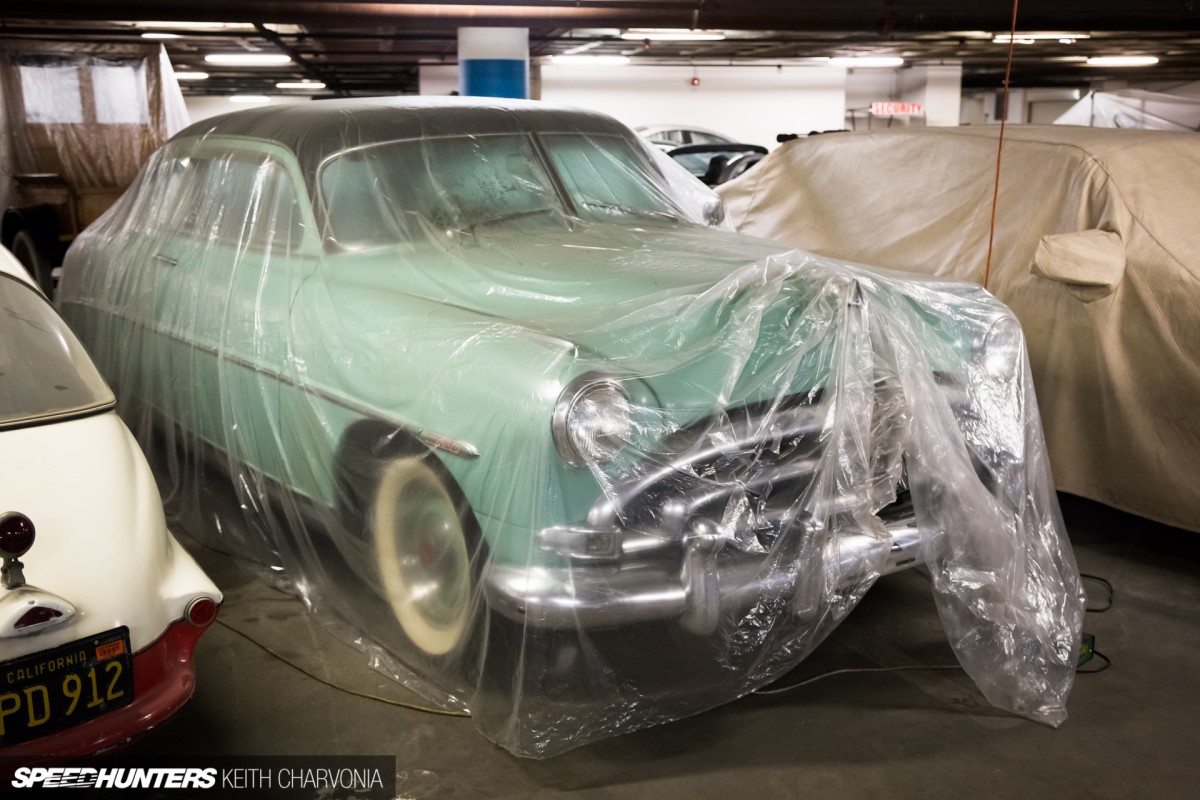 The Vault also houses Steve McQueen's '52 Hudson Wasp.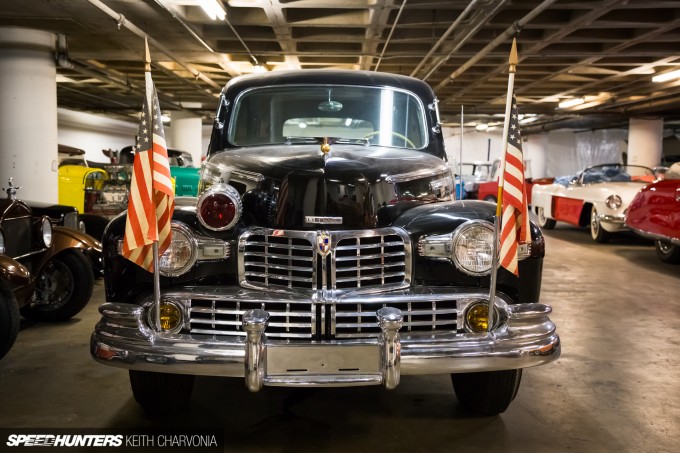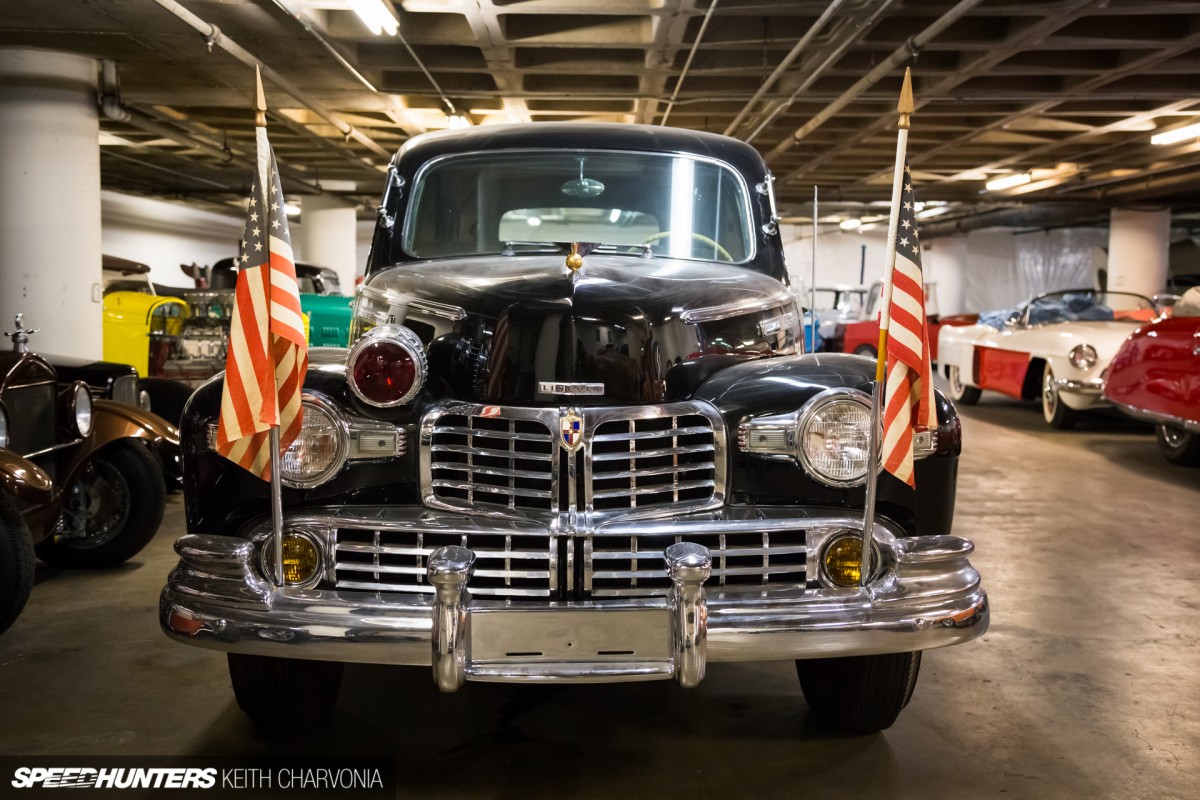 This '42 Lincoln Zephyr limo was used by U.S. Presidents Roosevelt and Truman. It was the first Presidential armored vehicle built – a direct result of the attack on Pearl Harbor.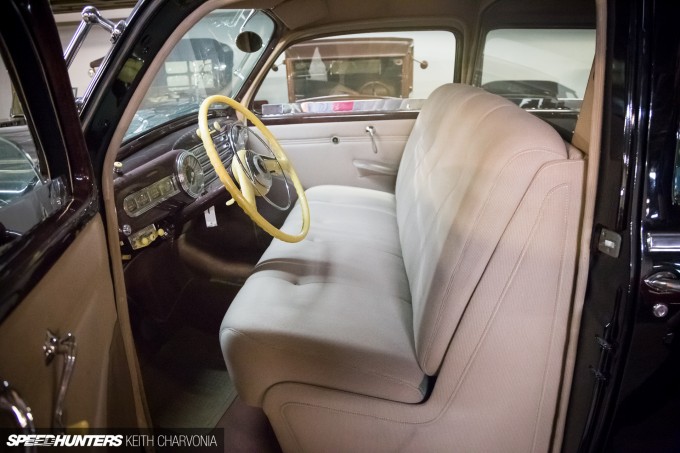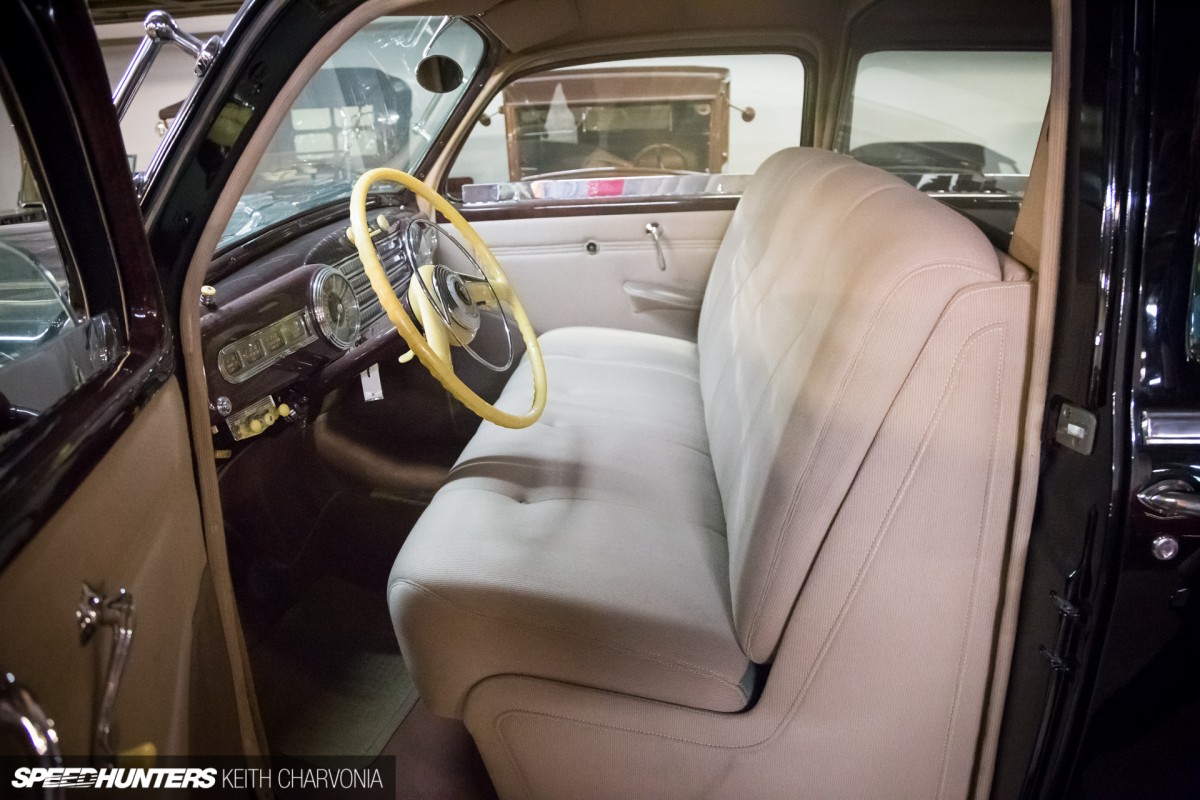 With the door opened you can just feel the history inside.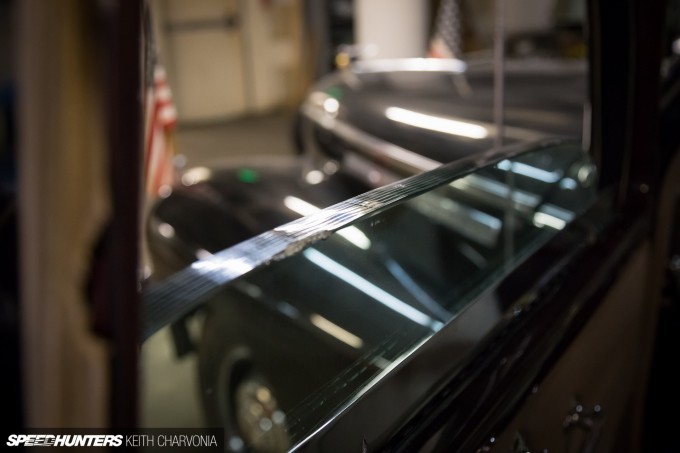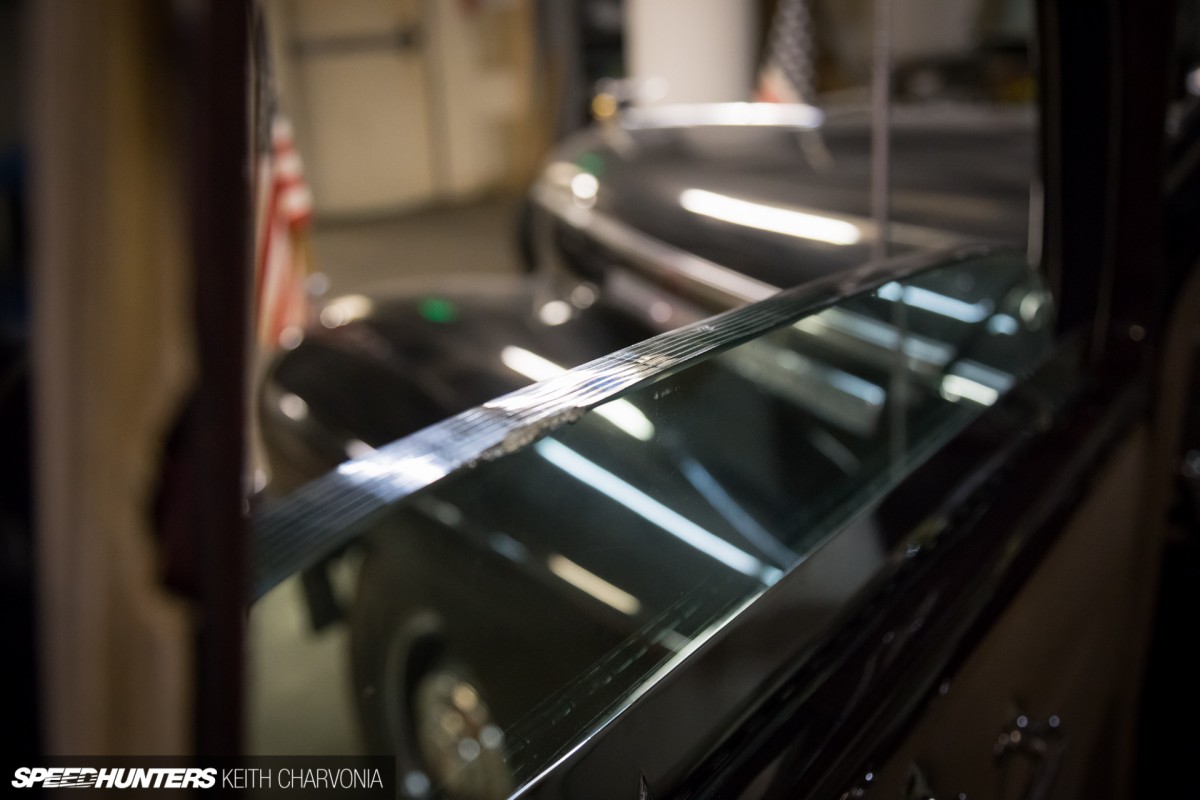 Being the first armored car for a President, it had very thick laminated glass windows.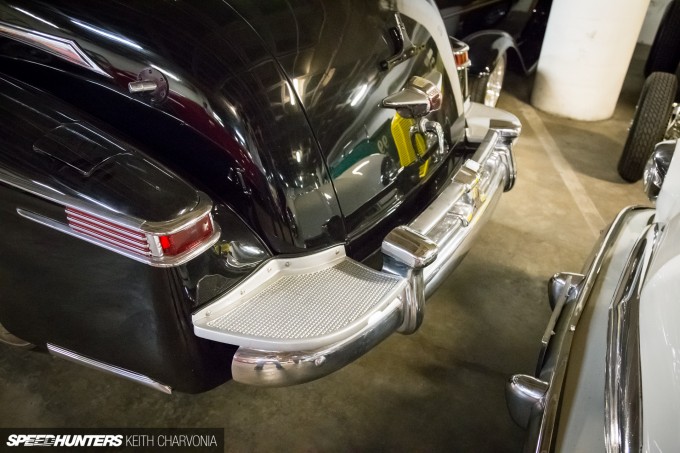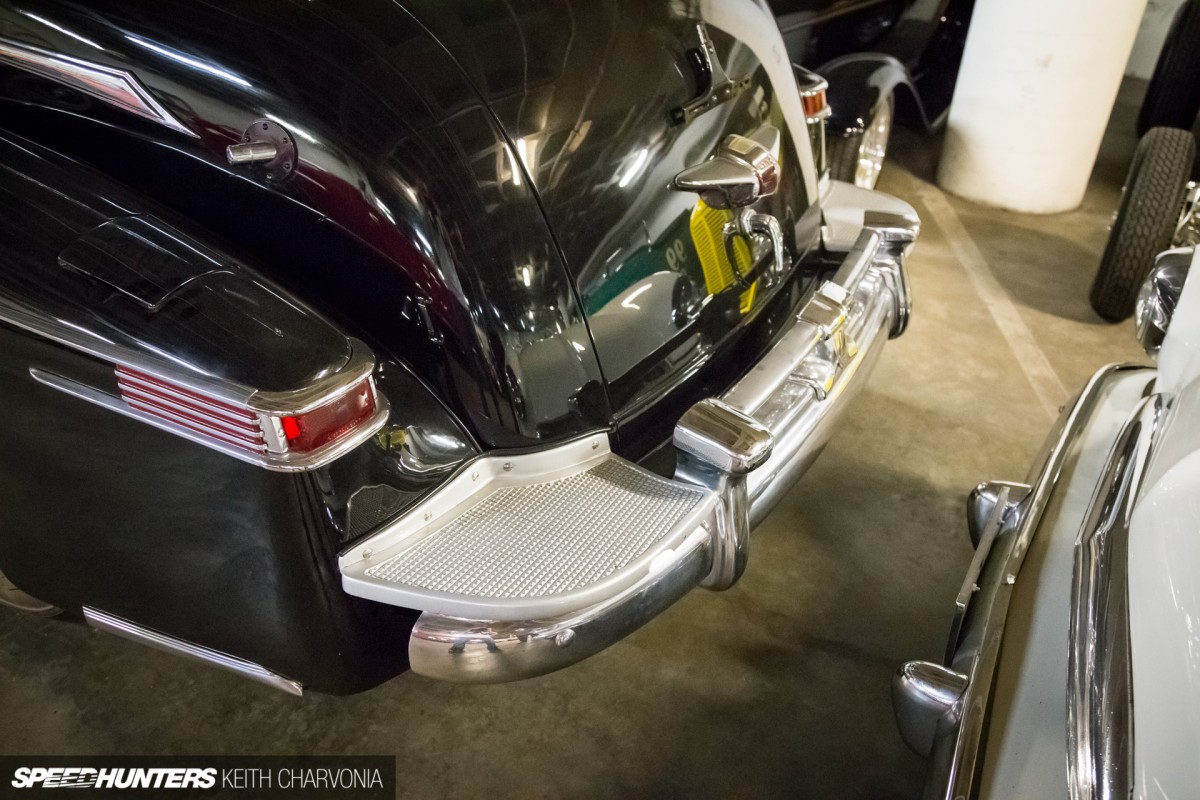 The Zephyr also came equipped with exterior steps for Secret Service agents to ride along on the outside.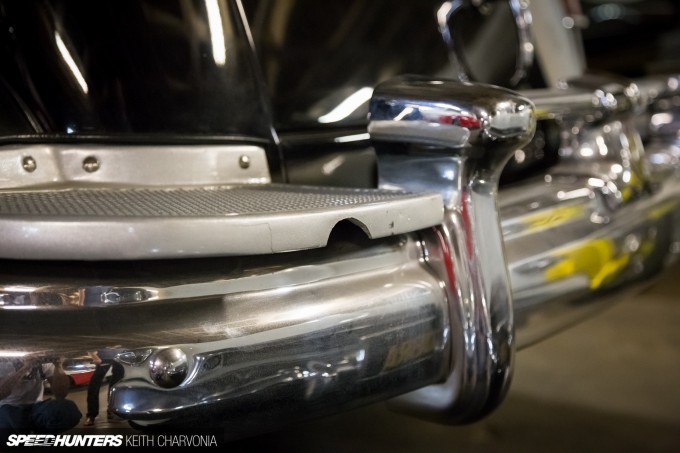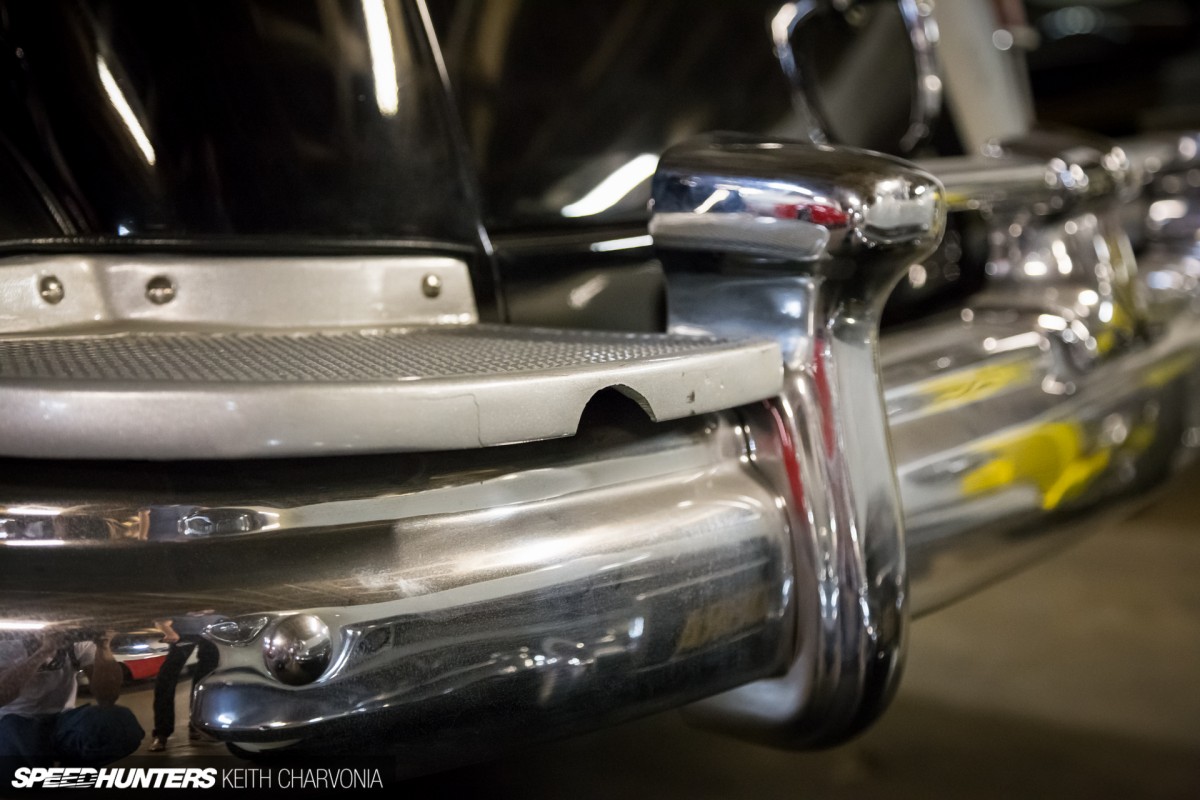 A small notch cut into one of the steps let the Secret Service agents know which car the President was riding in. The car was sent back to Lincoln for a refresh when Truman became President, so it would look like a new car for his term.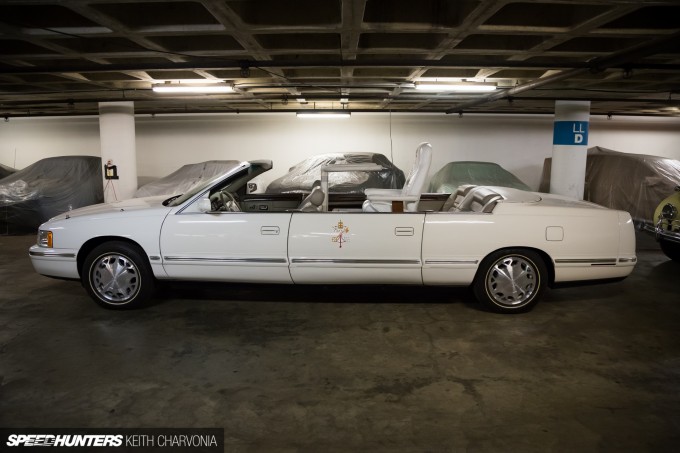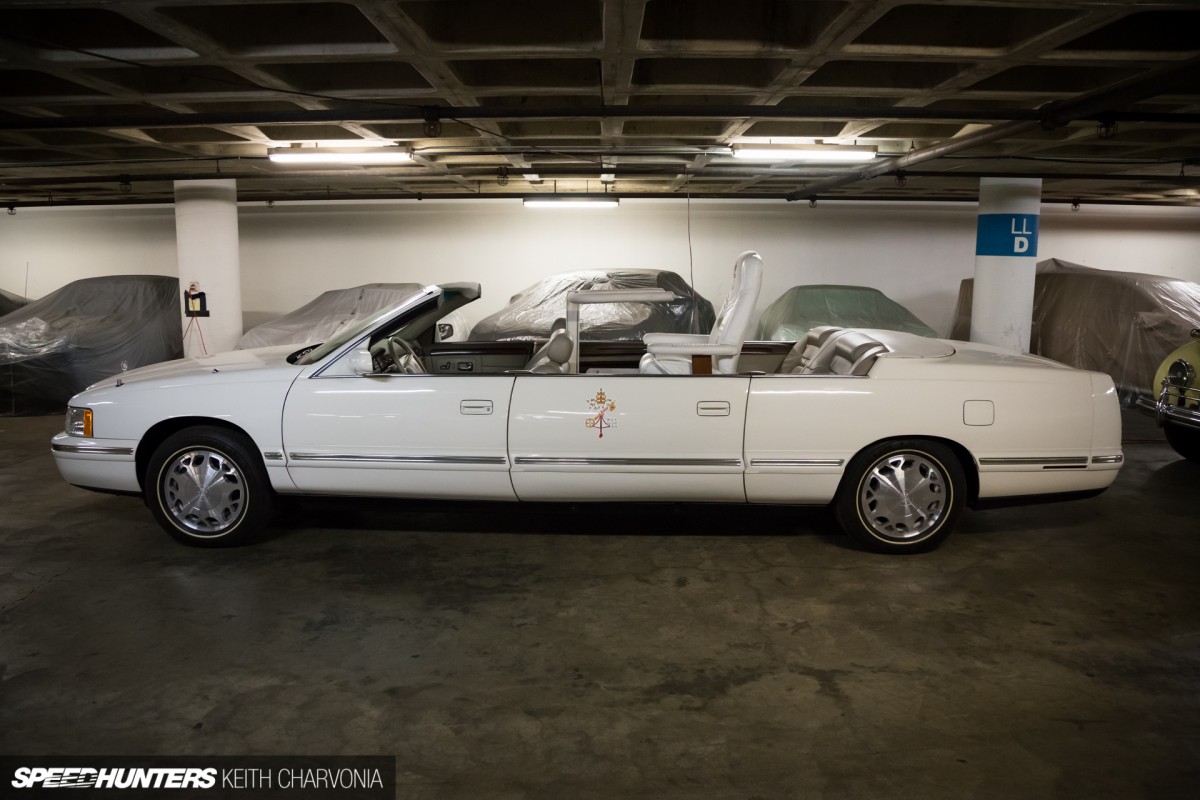 This '98 Cadillac Pope-mobile was built by General Motors Mexico for Pope John Paul II. The plan was for the Pope to ride around a soccer stadium, but security stopped him due to its lack of protection.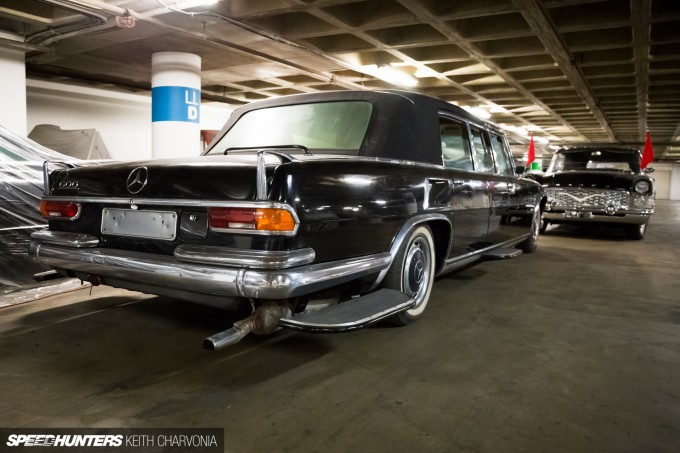 The Mercedes-Benz 600 Landaulet could only ordered by Heads of States, and this one was Saddam Hussein's personal limo.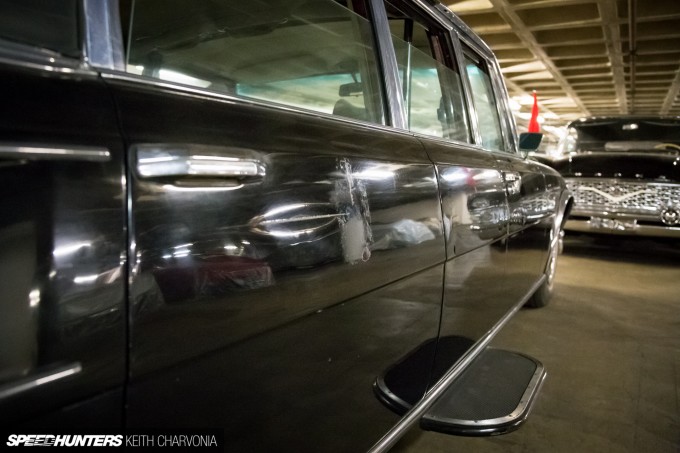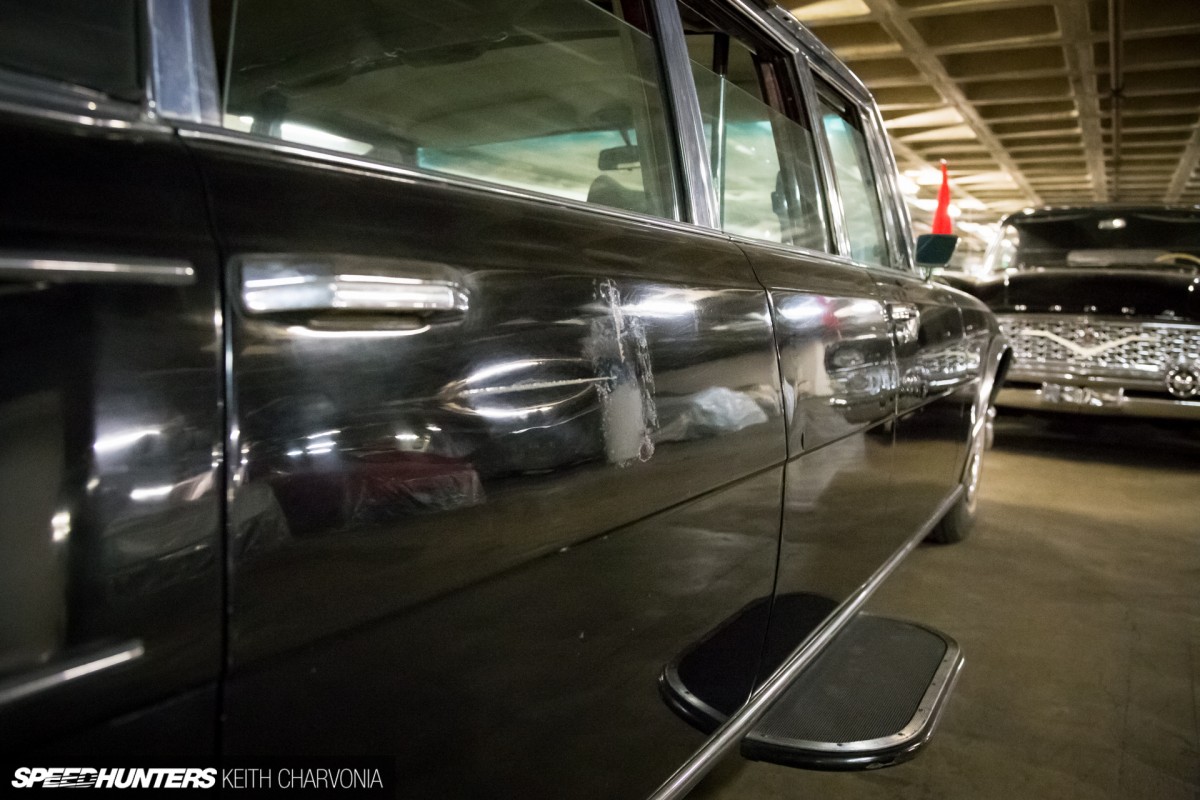 The battle scars tell stories of Hussein's reign of power.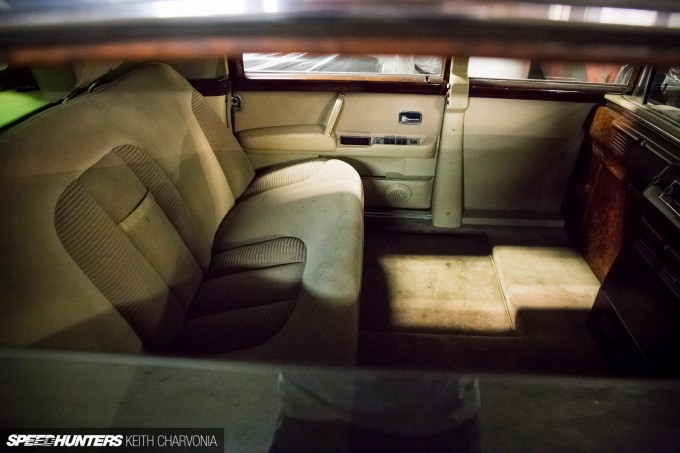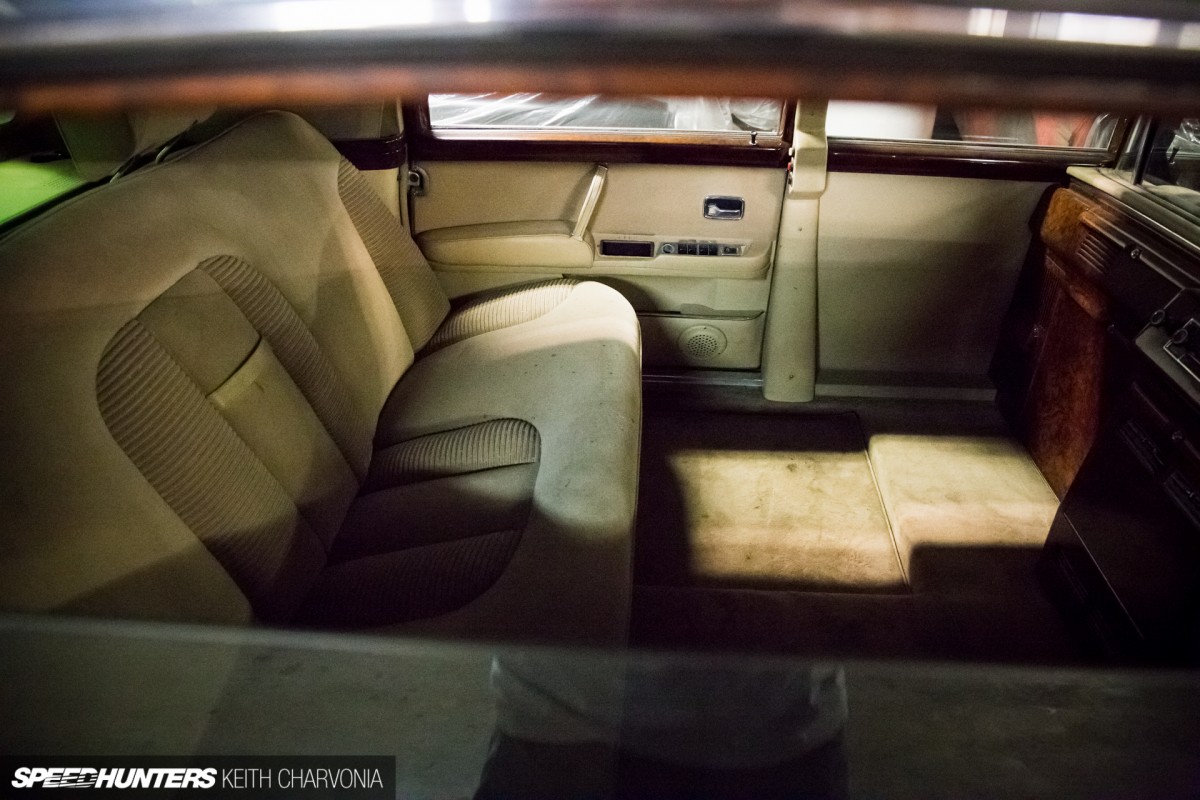 It was pretty eerie to stick my nose up to the window and imagine riding in Saddam's limo.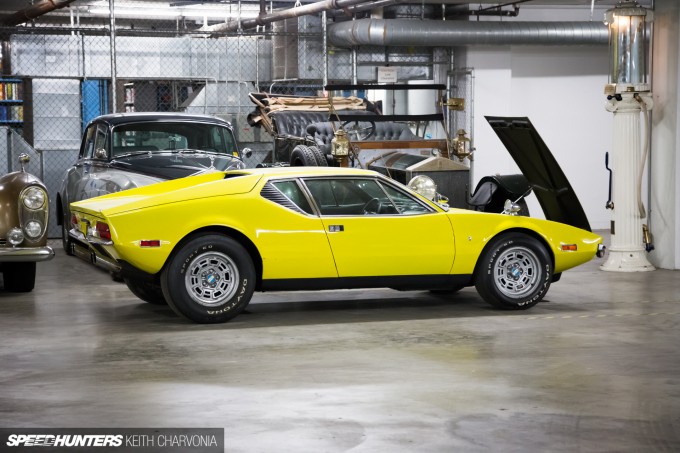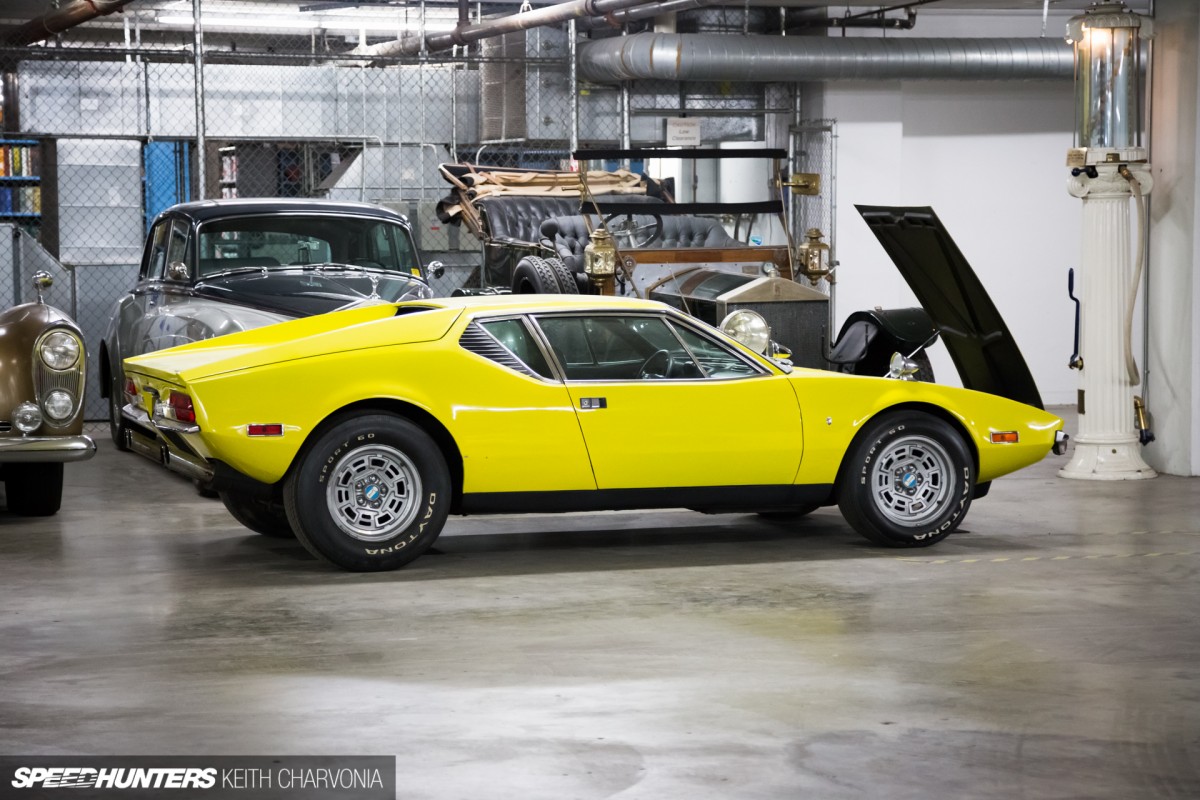 We'll end with a '71 DeTomaso Pantera owned by Elvis Presley.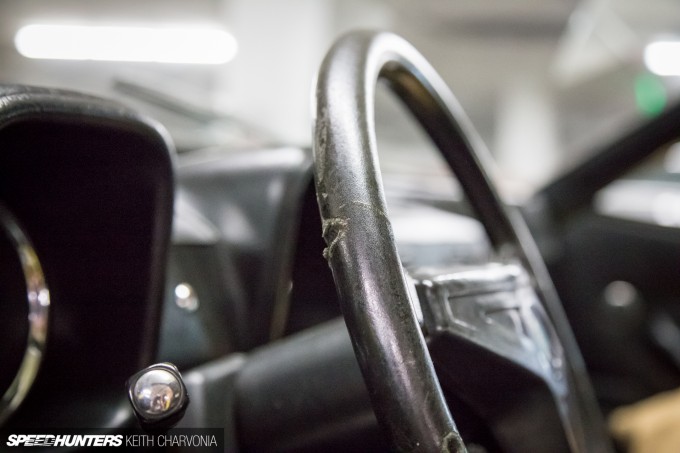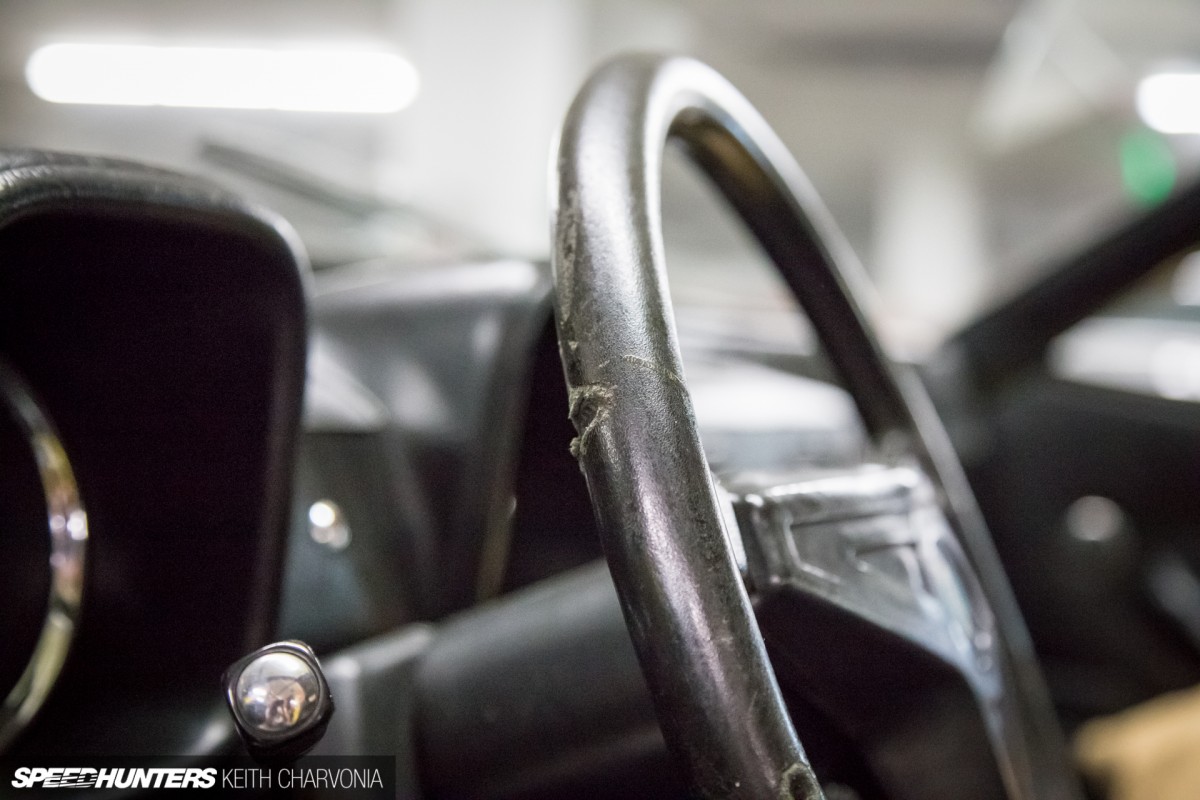 When it wouldn't start one day he became so infuriated that he took out his gun and shot it. You can still see the wound in the steering wheel.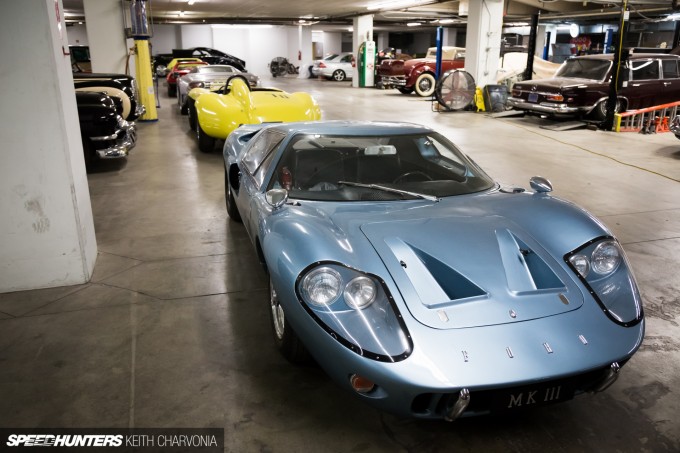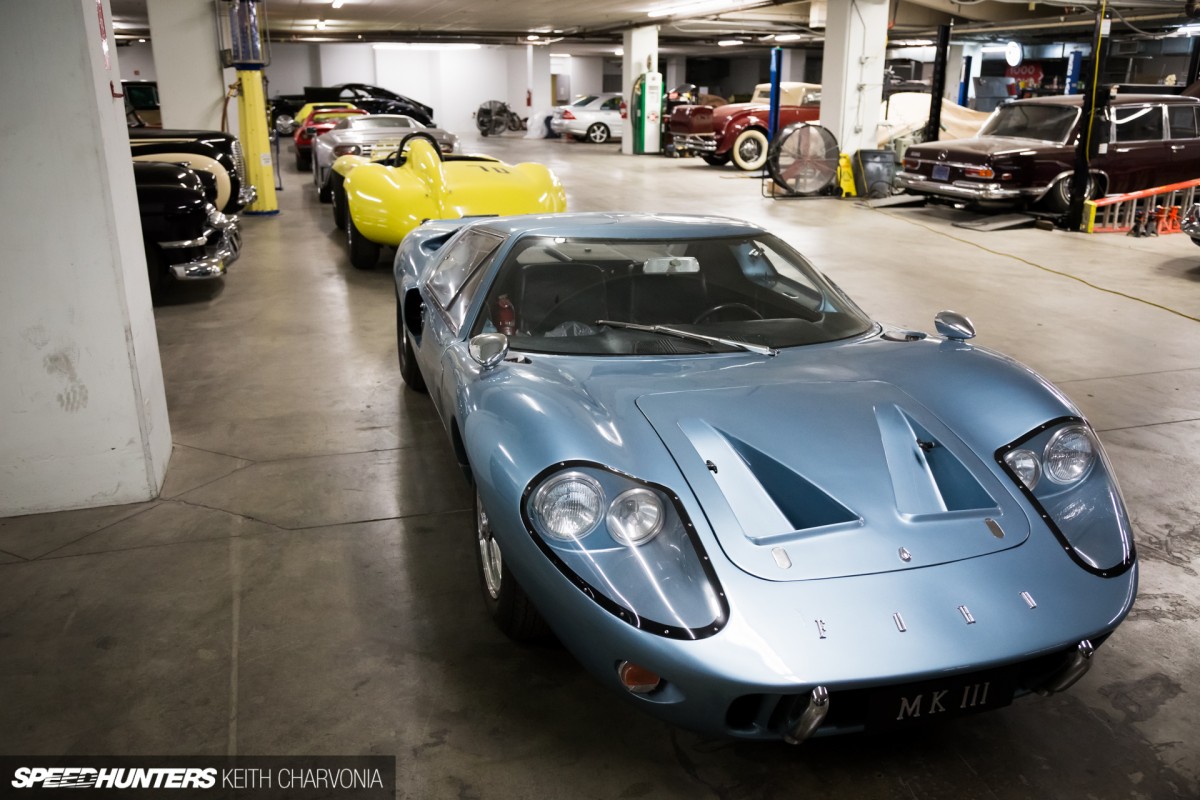 The Petersen Automotive Museum will be reopening in December 2015, so if you haven't been – or even if you have – you should stop by to see many of these cars back on display. I also recommend keeping an eye out for the occasional and very limited tour of The Vault. This sacred space was once only opened to a select few, but if you time it right you just might get to have a look around.
Keith Charvonia
Instagram: SpeedhuntersKeith
keith@speedhunters.com
More Museum & Collections on Speedhunters
Cutting Room Floor