Japan has always been – and continues to be – the place for people to draw inspiration from when building a specific car. With so many established styles and continuously evolving trends, the JDM way is often at the center of our dreams, and it's not necessarily limited only to Japanese cars either.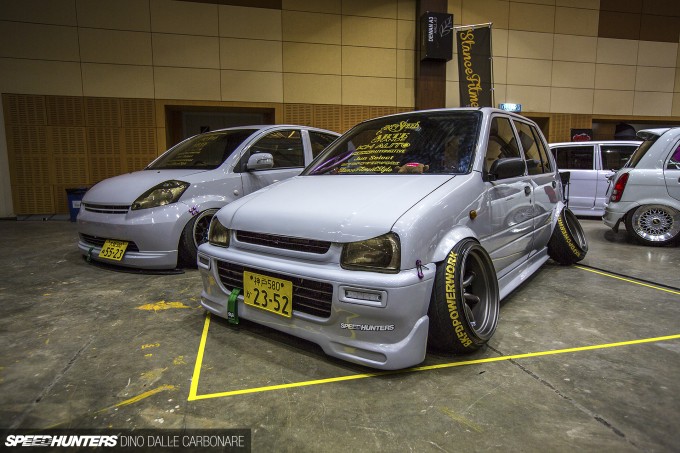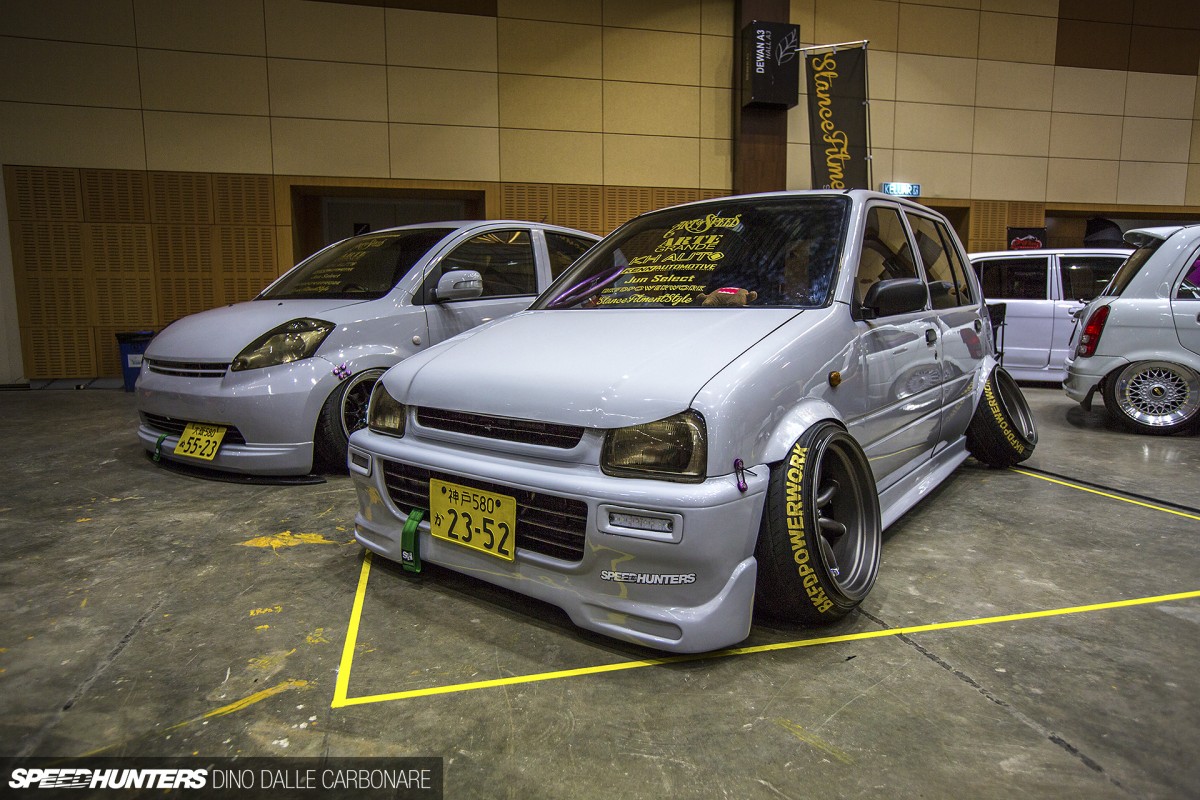 However, what I'm showing you here definitely is. In fact, this style is so Japanese, many people don't get it or will just dismiss it as silly. If they truly understood they'd know that the whole reason behind building cars in Japan is about having fun. No judging, no attitude – just straight-out appreciation and respect for whatever anyone does with their car.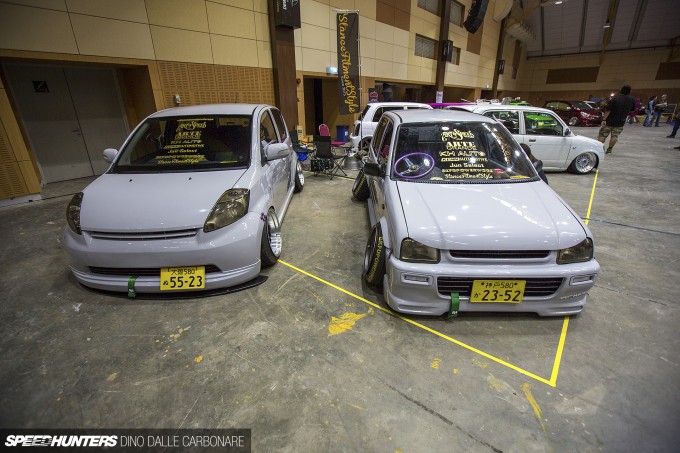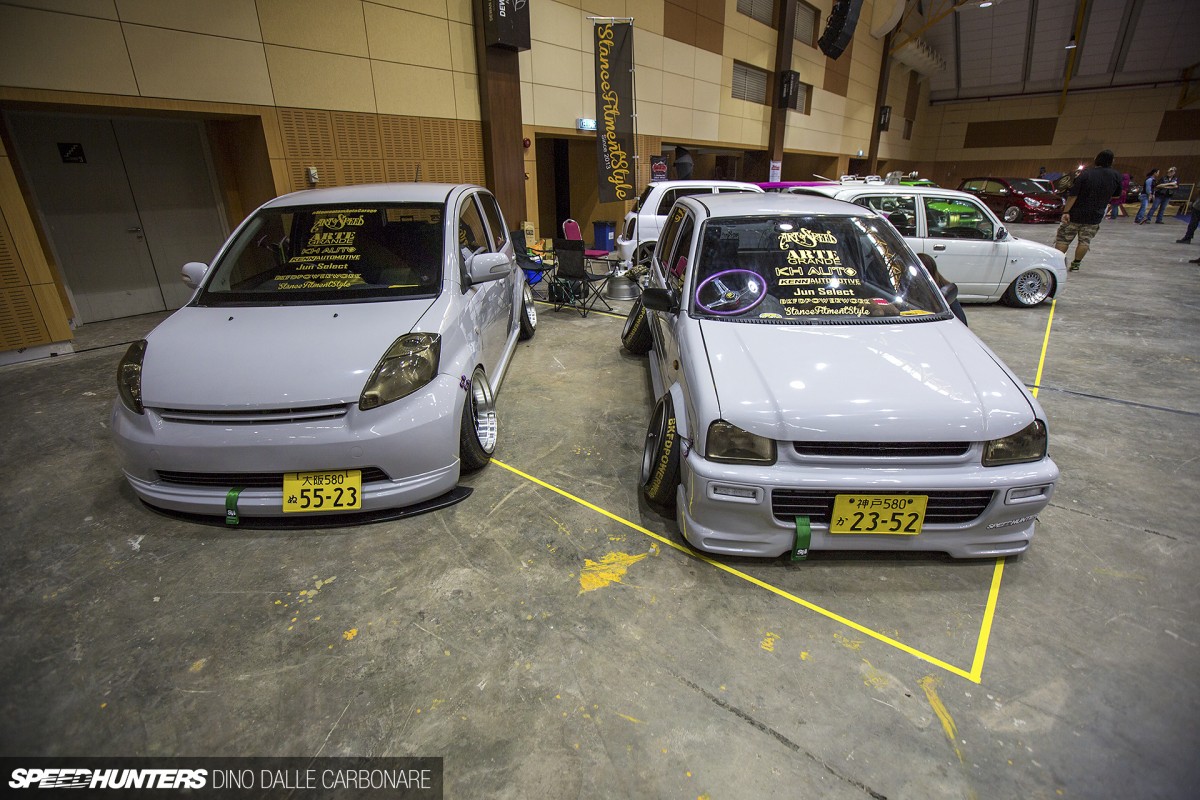 That's why the Kei car corner at Malaysia's recent Art Of Speed impressed me a lot. Aside from the fact that due to a collaboration with Perodua there are no shortage of rebranded Daihatsus on the streets of Malaysia, the way in which this particular group of enthusiasts looked towards Japan for inspiration was mind-blowing. For a moment I thought I was standing in the middle of a large VIP meeting in Osaka, such was the way in which these rebadged Miras were representing the uniquely JDM style.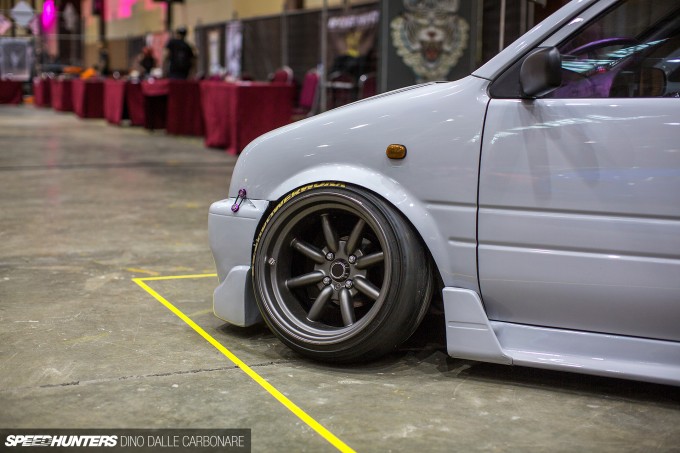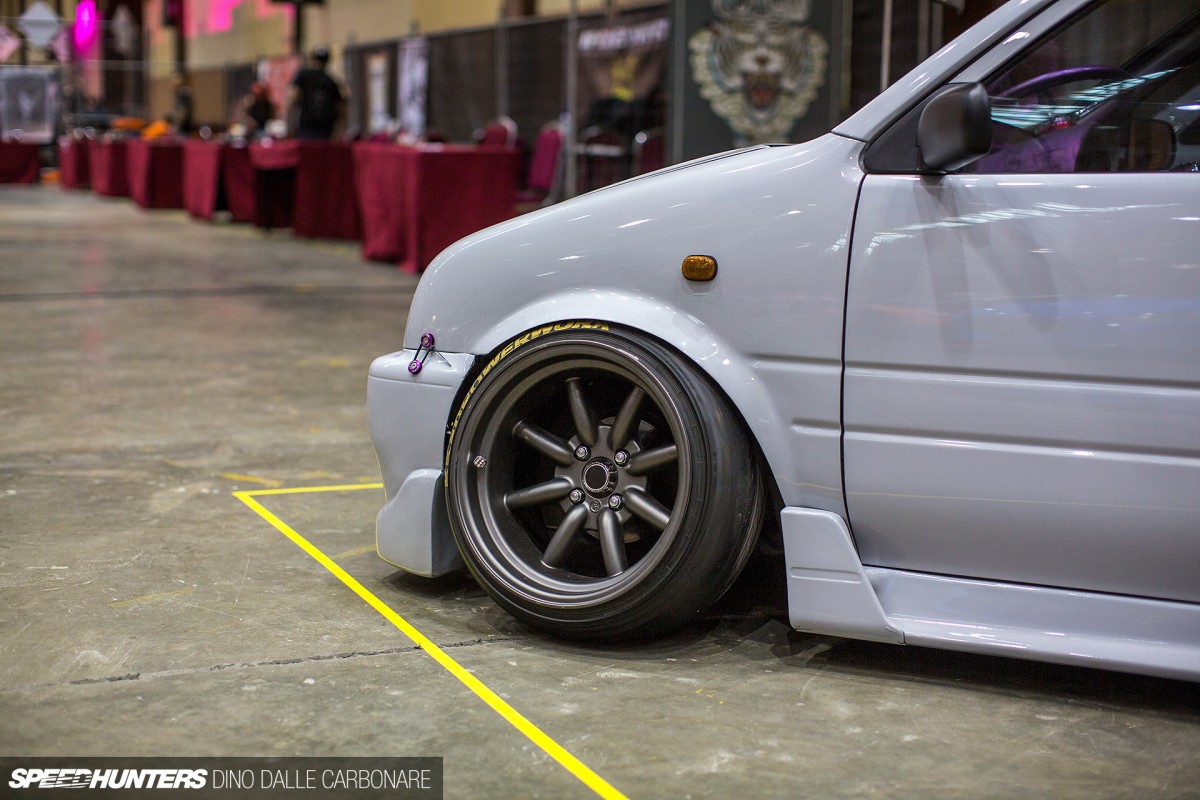 Can you say slammed?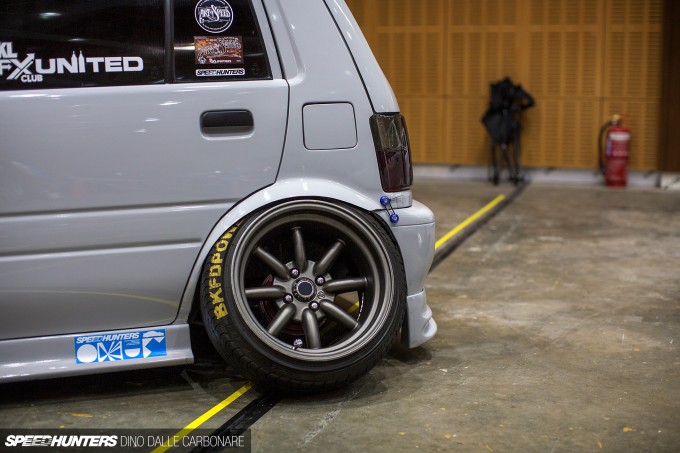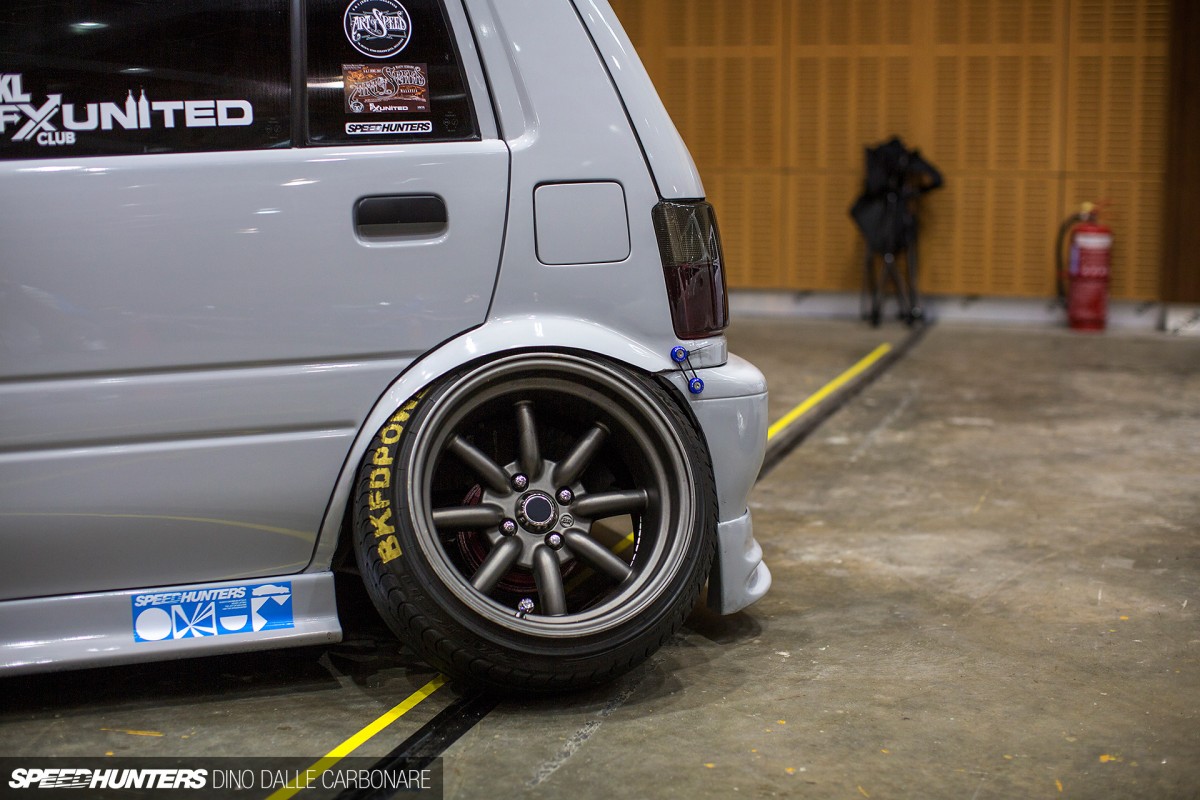 And onikyan? The negative camber on the rear of this Mira was just as exaggerated as I've seen on some of the wildest Kei cars in Japan.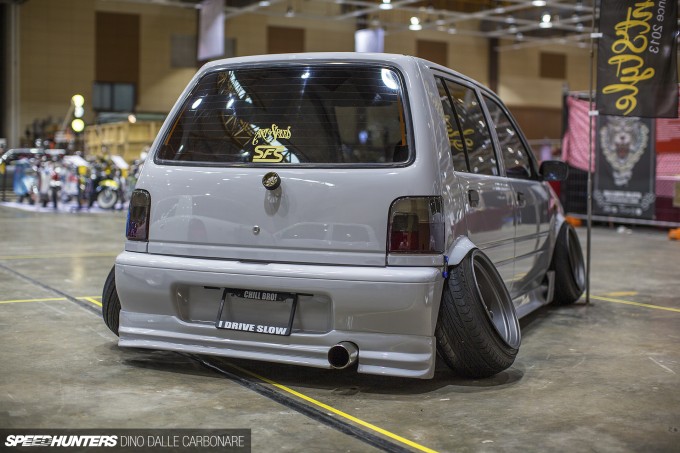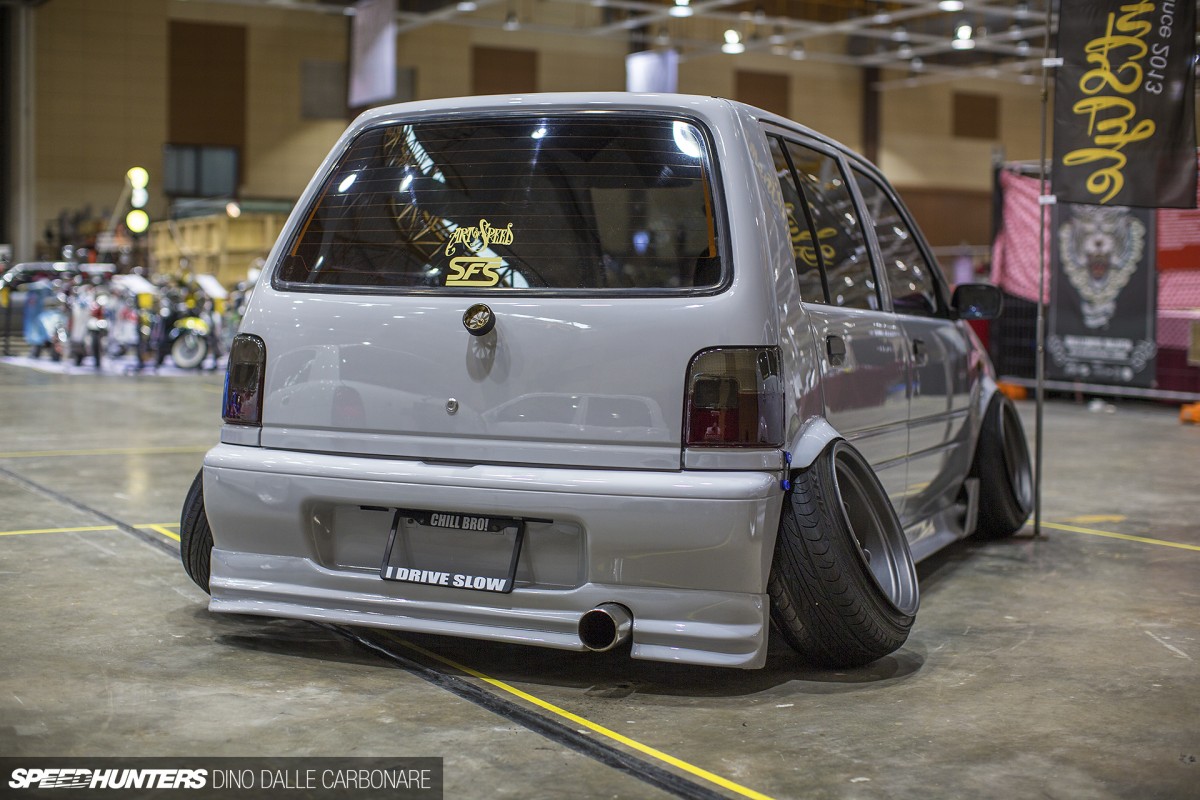 Much like anywhere, this kind of style – a combination of extreme bippu and the ever popular Kei tuning culture – is always gong to raise eyebrows. That's understandable too, because it doesn't have a purpose except for looks and its shock factor. It might not be accepted by all, but this little group of cars had a constant crowd of people about them all event long. I'm pretty sure they were trying to figure out how these guys are getting 25 degrees of negative camber at the rear!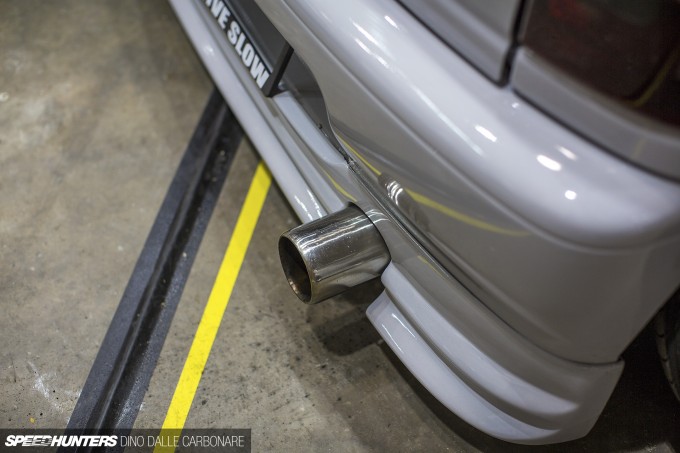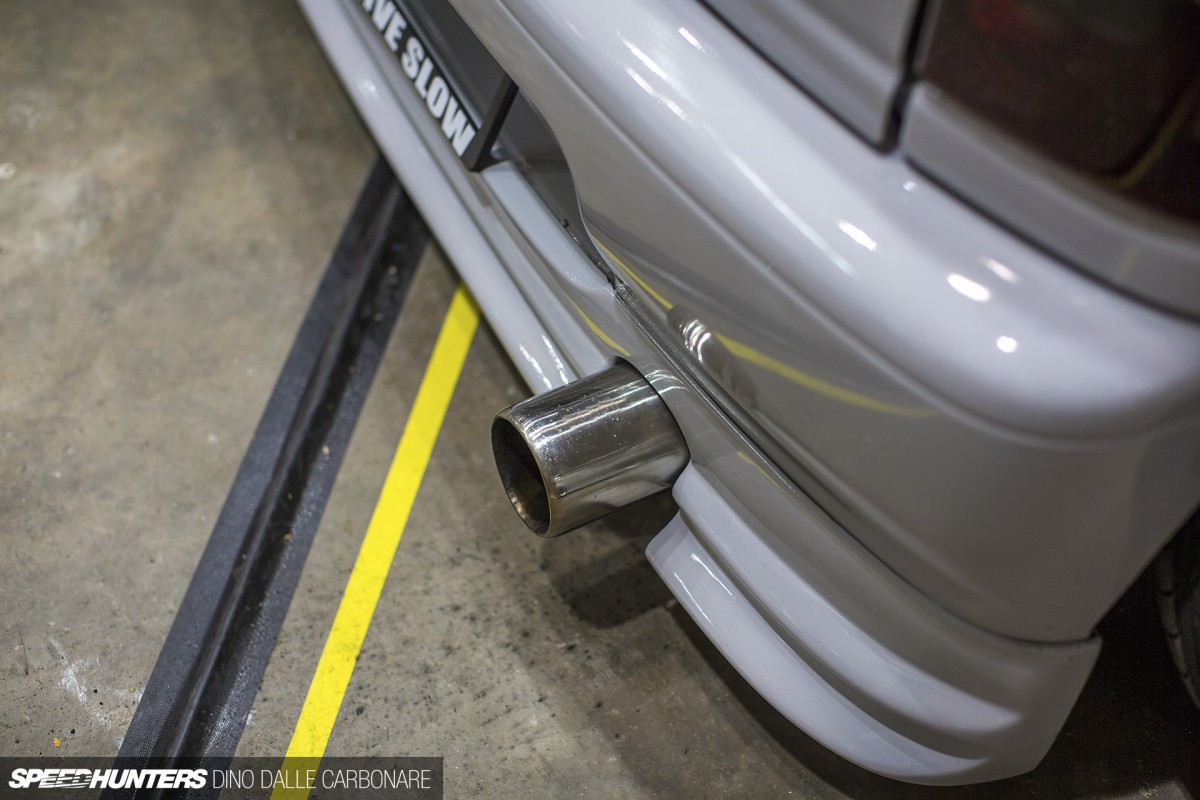 This Mira was wearing a simple set of aero additions and the necessary highlight parts – like this protruding exhaust to give it even more character.
I've seen many JDM-styled VIP rides outside of Japan, but not many that pull the look off quite like this one.
Dino Dalle Carbonare
Instagram: speedhunters_dino
dino@speedhunters.com
Art of Speed 2015 on Speedhunters
Art of Speed Official Website