When I see a minitruck, I can't help but take a closer look. It's the scene I got my start in, and I'll always have an affinity for a slammed mini.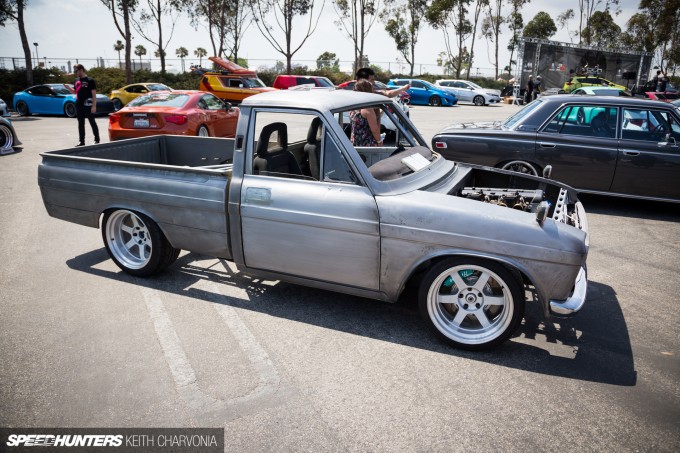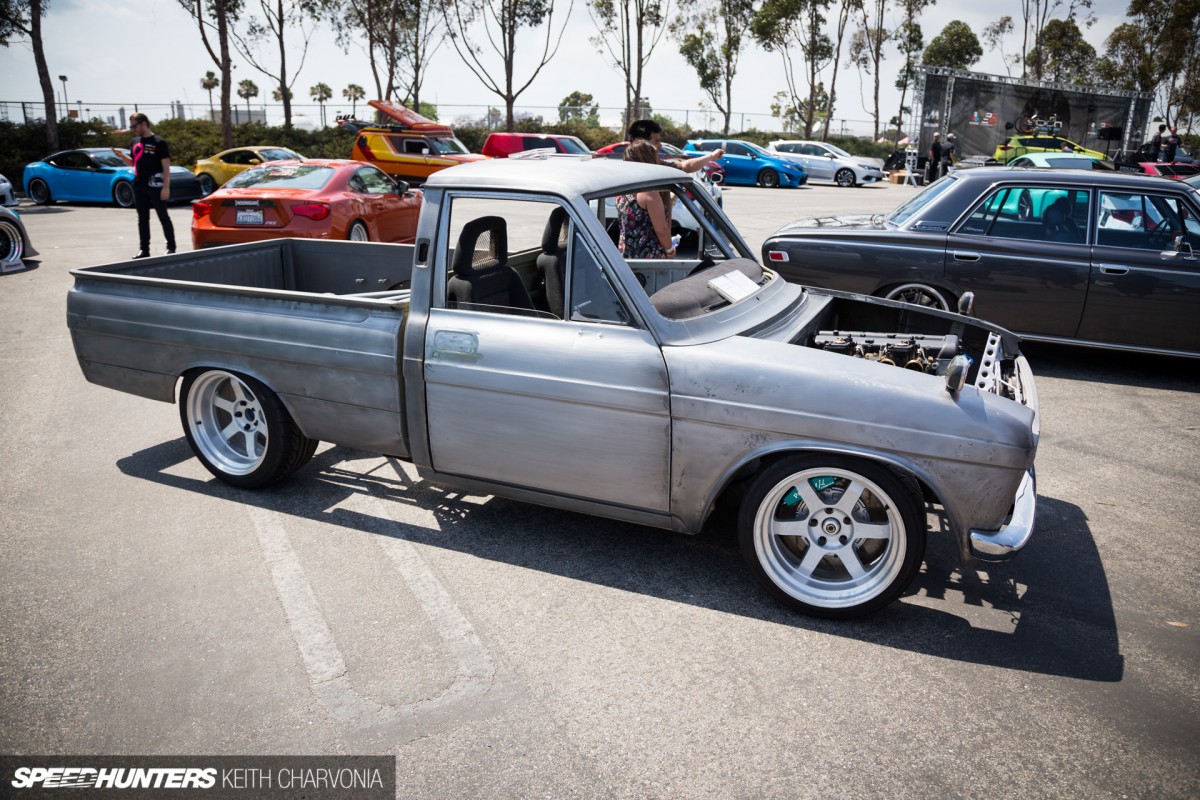 So of course when I saw this '72 Hilux at the recent Scion Auto Influencer event I was drawn in. But it was the manner in which it's been built that made me stick around.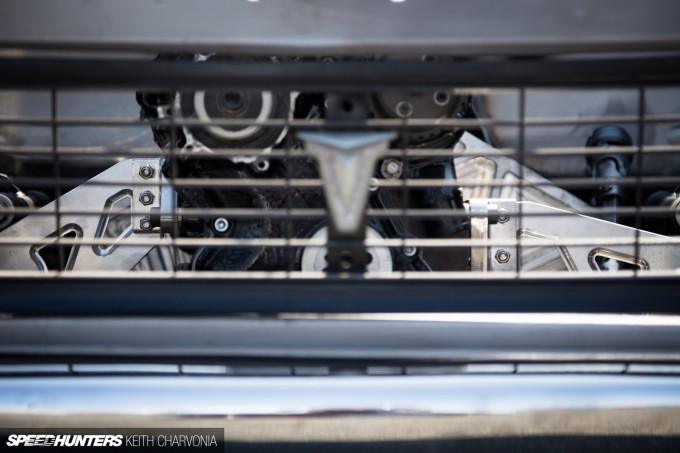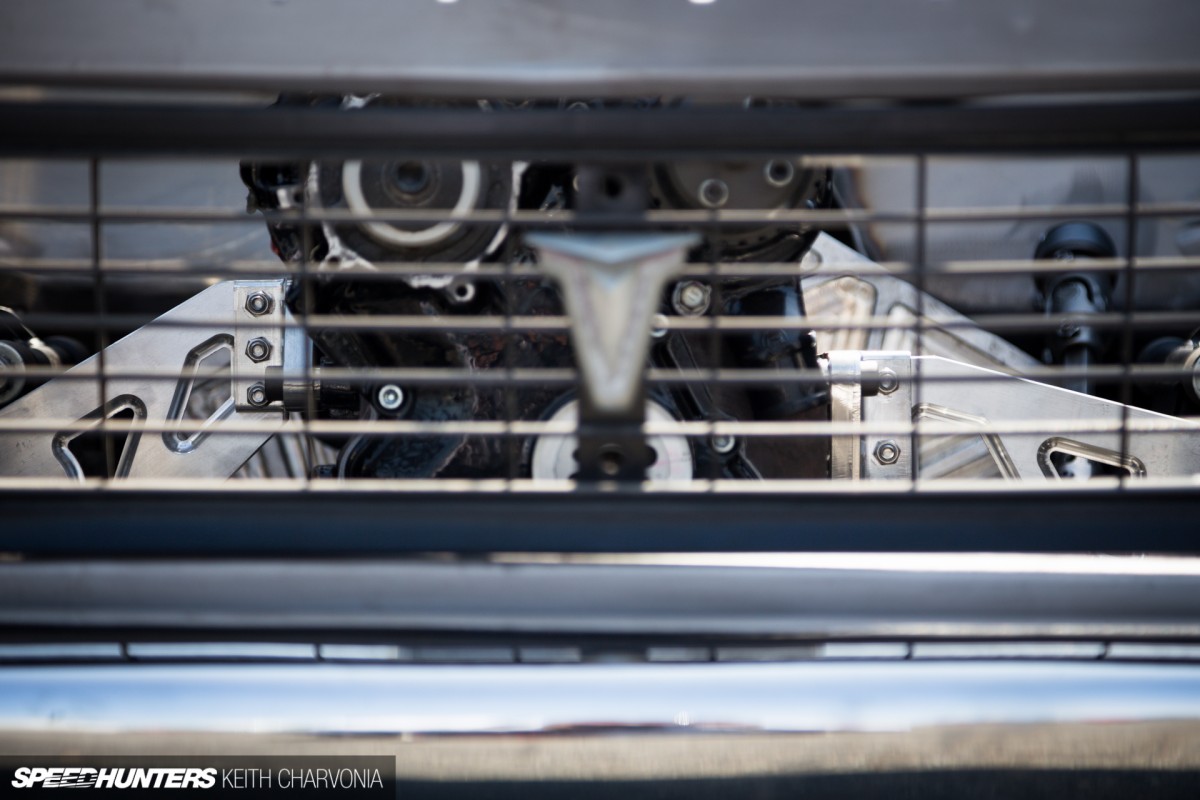 It all starts with the 152E, a high-strung race version of the Toyota 18R-G that likes to rev to 9,000rpm and beyond. Owner Scott Kanemura had his built up with TRD cams and a dry sump, 13:1 compression JE pistons, Carillo rods and a forged stroker crank.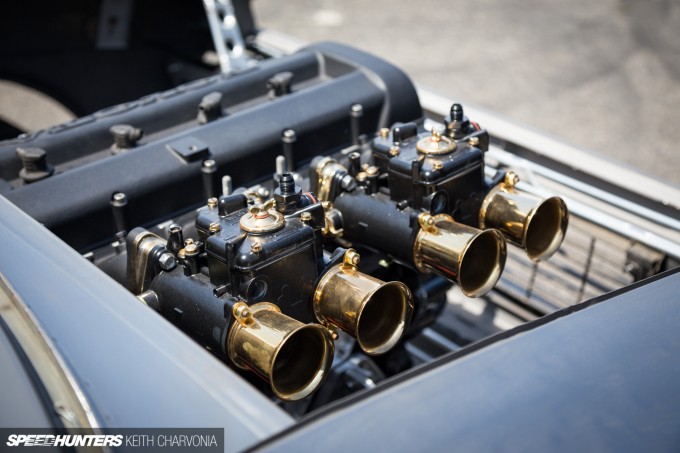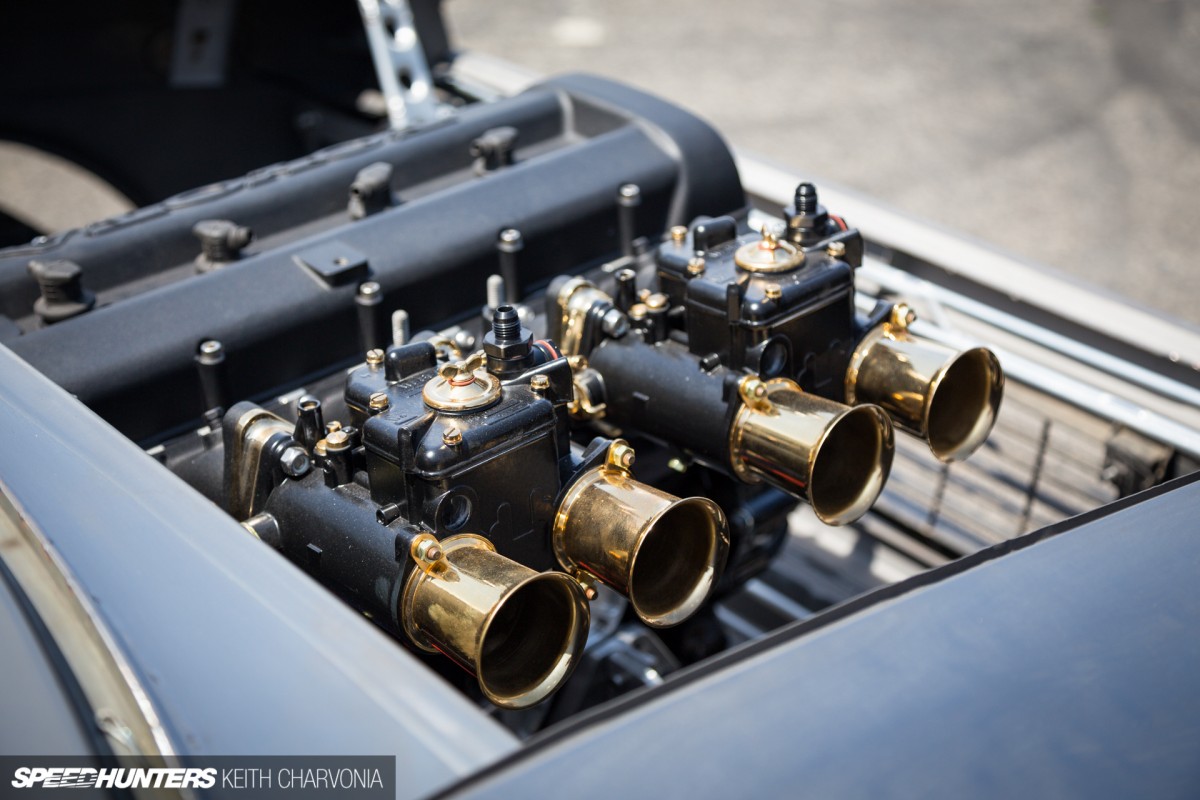 Originally designed for road and rally racing, the 152E came with a four-valve head and dual sidedrafts. Ivan Stewart even ran a 152E in his Mickey Thompson stadium truck back in the '80s.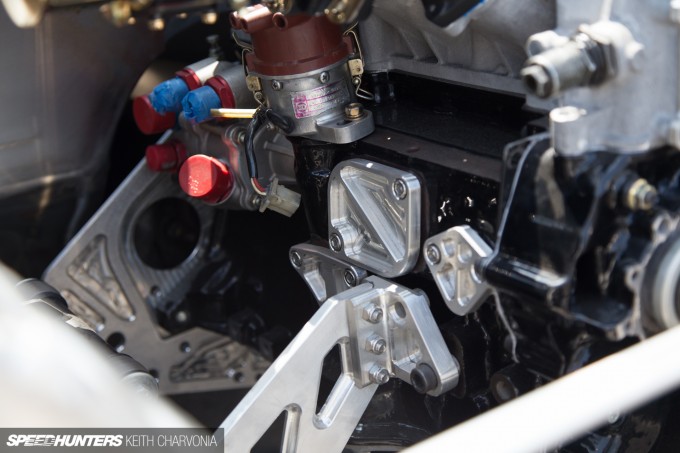 Plenty of custom machined parts were made to adapt the engine into the Hilux bay. Scott's truck previously ran a 2JZ, but it was just too much motor for such a little truck. That engine has been slated for a different, but equally-cool project.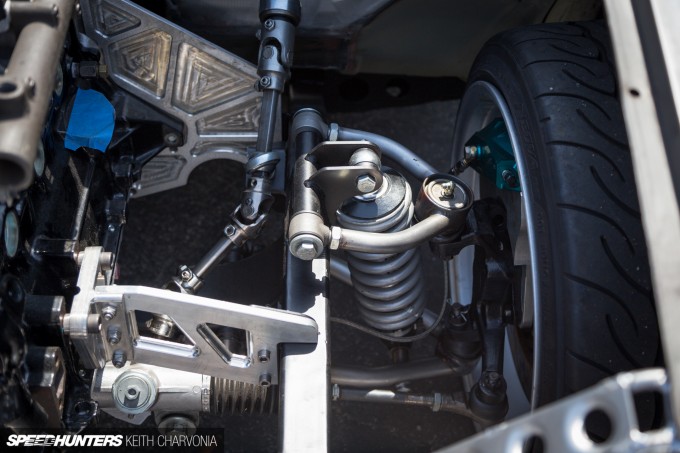 Solid motor and trans plates make it clear that this minitruck was built more for performance than looks, but I would argue that's why it looks so tough anyways. Similarly serious parts are everywhere you look, such as a full Art Morrison front clip with QA1 coilovers.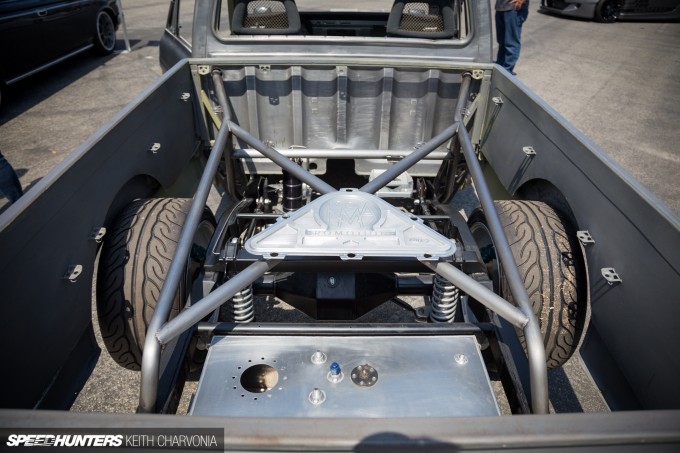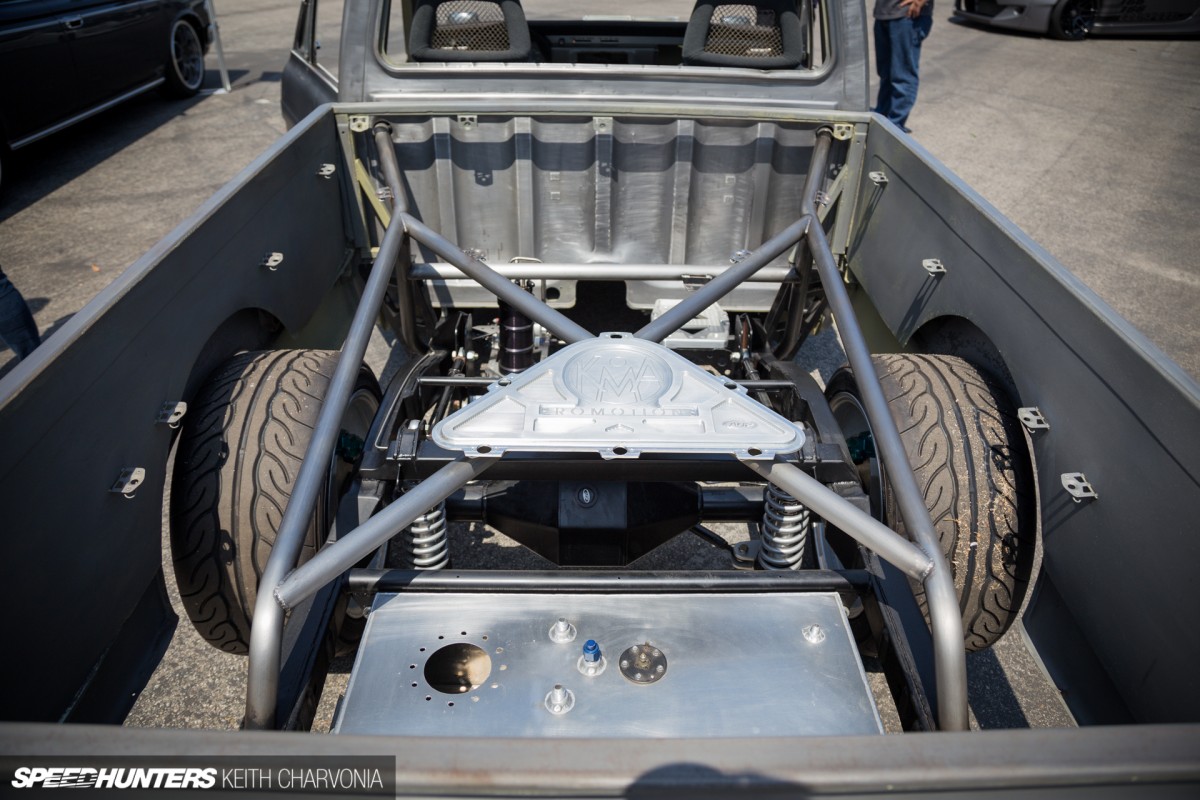 The rear of the frame has been narrowed, with a cage tying everything together and a sheetmetal Ford 9-inch again suspended by QA1 coilovers. Also notice the Dzus tabs for sheetmetal panels to cover it all up.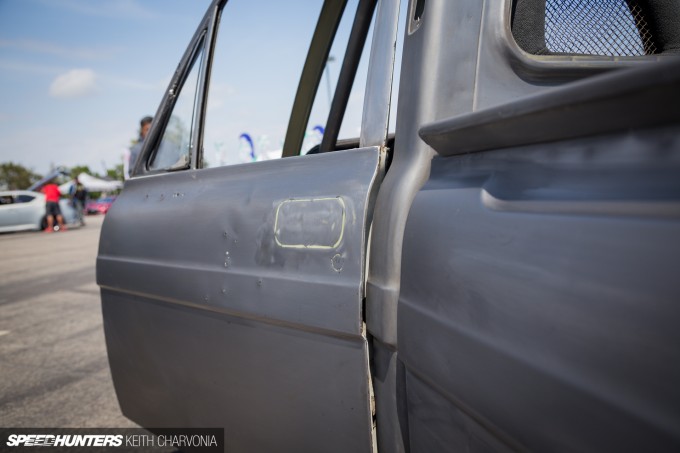 It wouldn't be a mini' without shaved door handles and locks. Scott stripped all the paint off to show that the truck is in great condition underneath. He likens it to "a pretty girl with no make-up."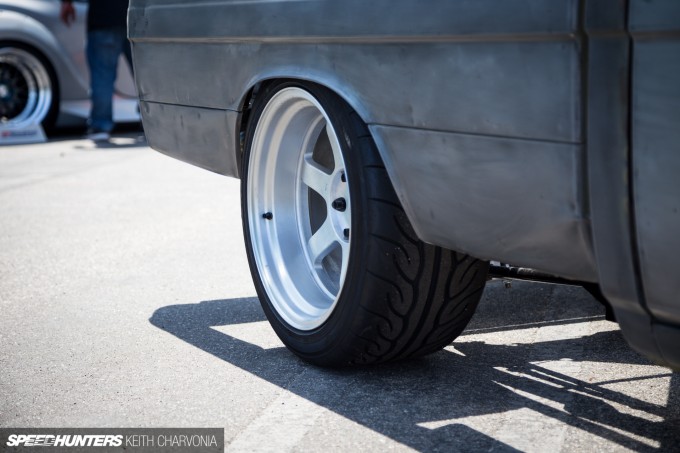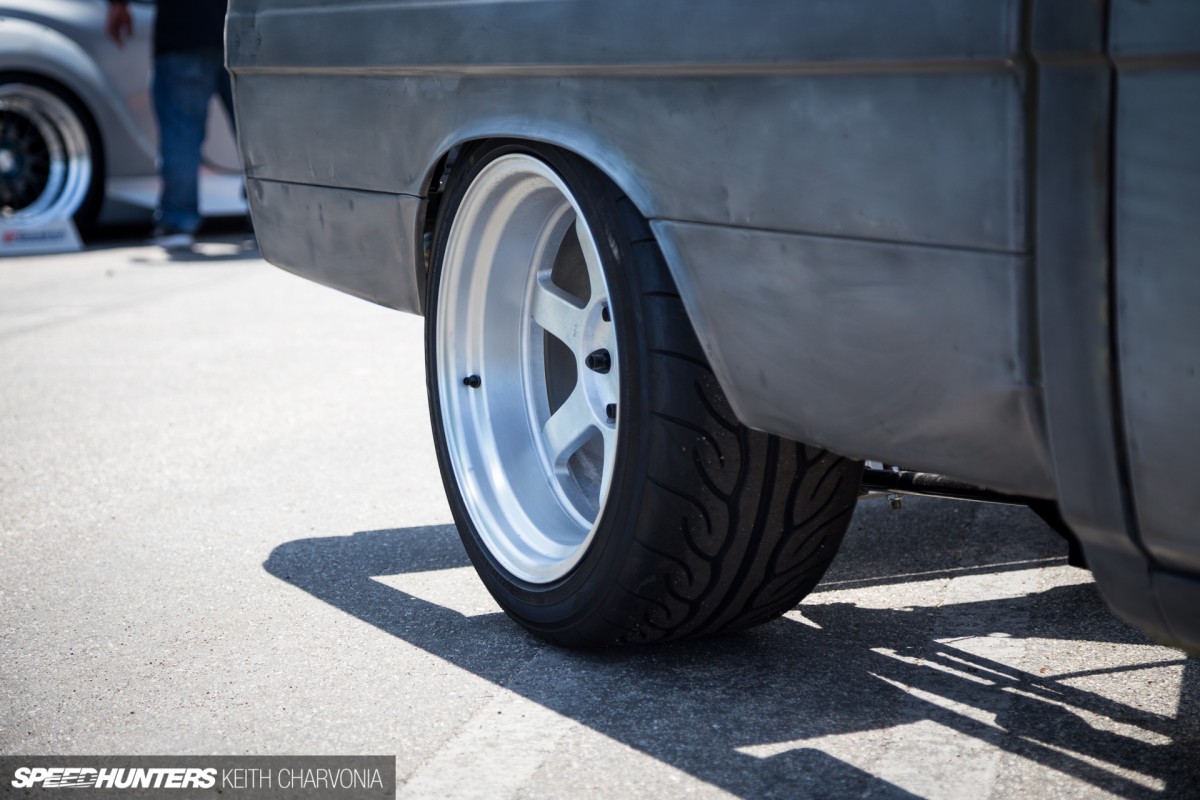 He also stripped the anodizing off the RAYS Volk Racing TE37Vs. The rears measure 10 inches wide.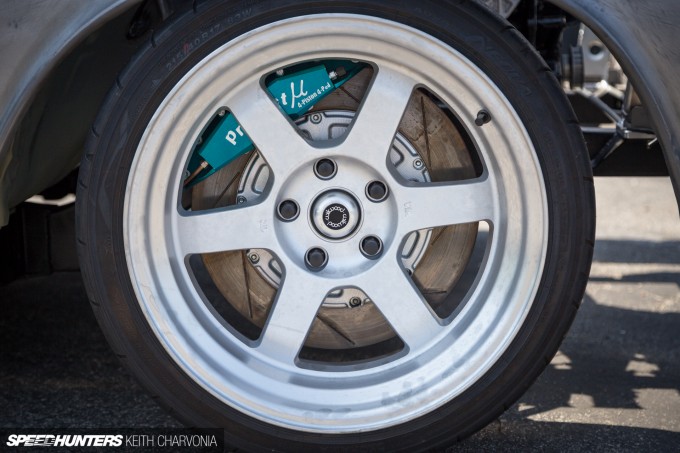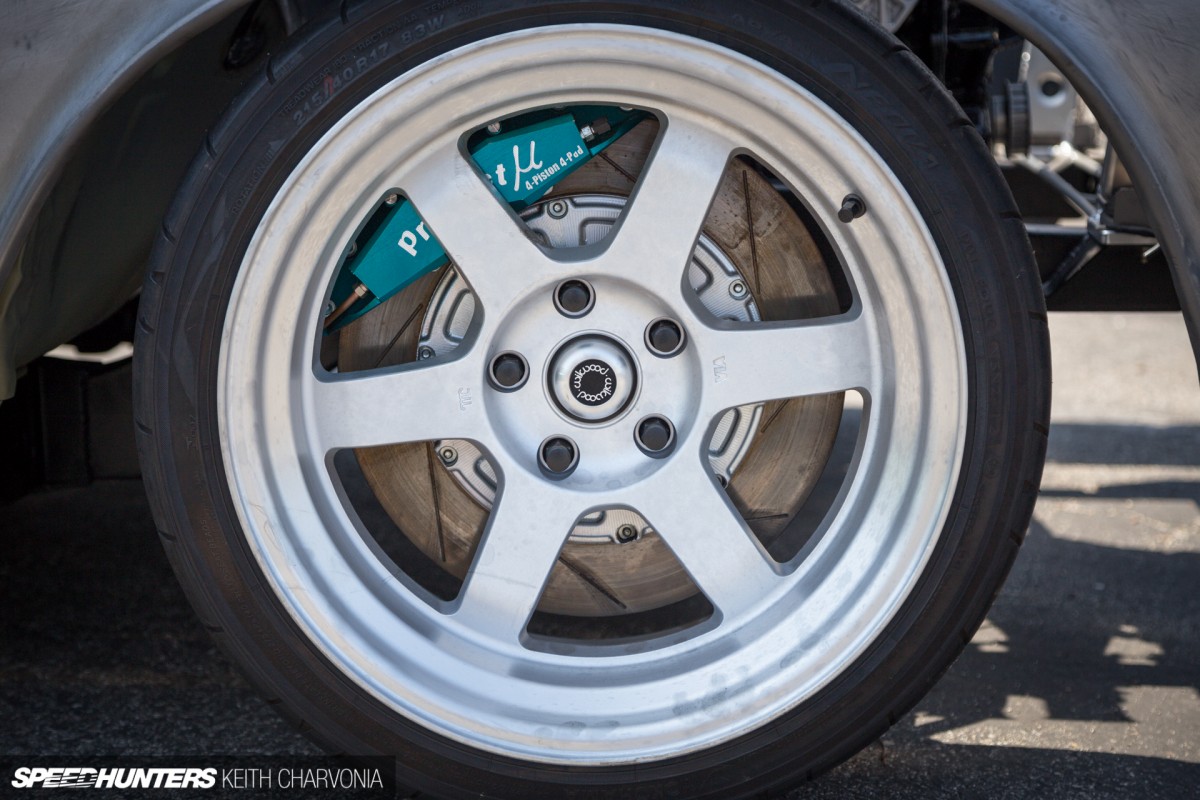 The bare wheels really further the performance aesthetic of Scott's Hilux, as do the big Project Mu brakes stuffed inside them.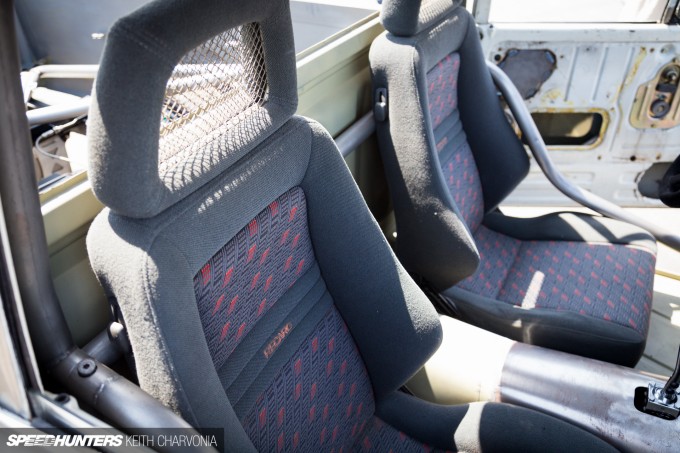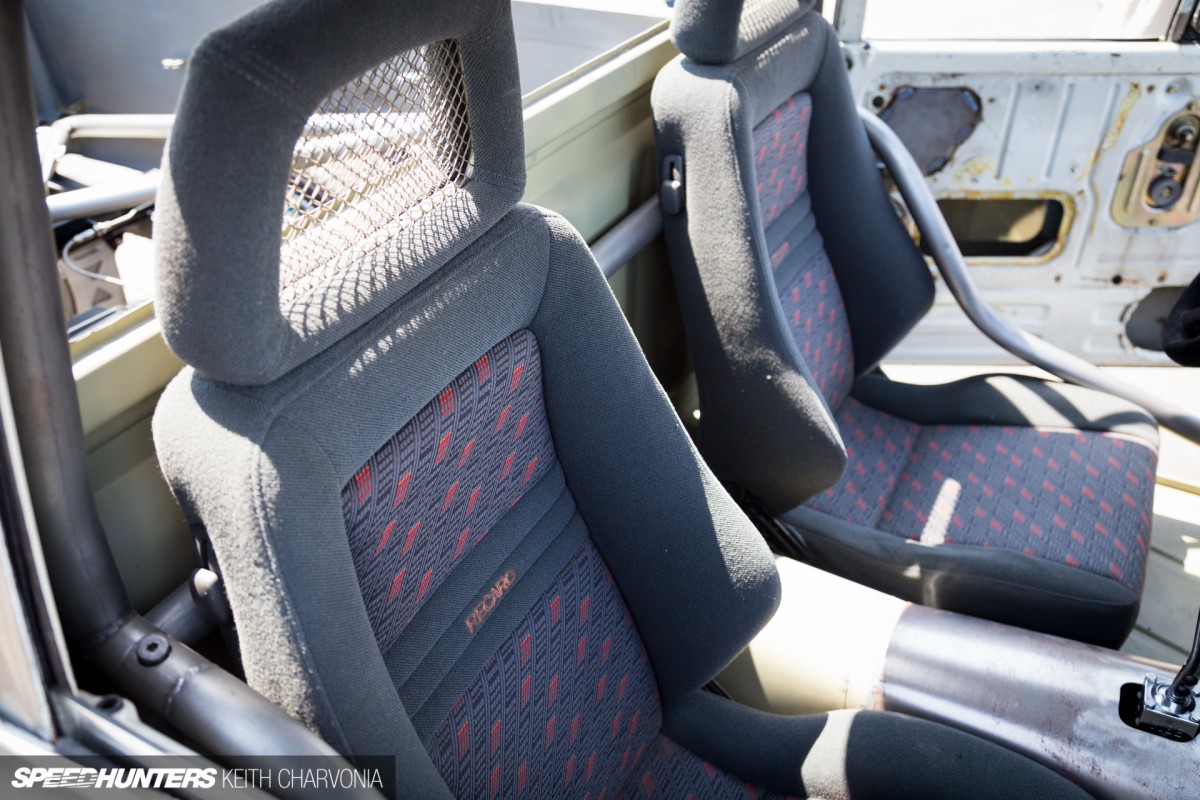 The Recaro buckets are from an '80s Volkswagen, and tie in perfectly with the performance-plus-retro vibe.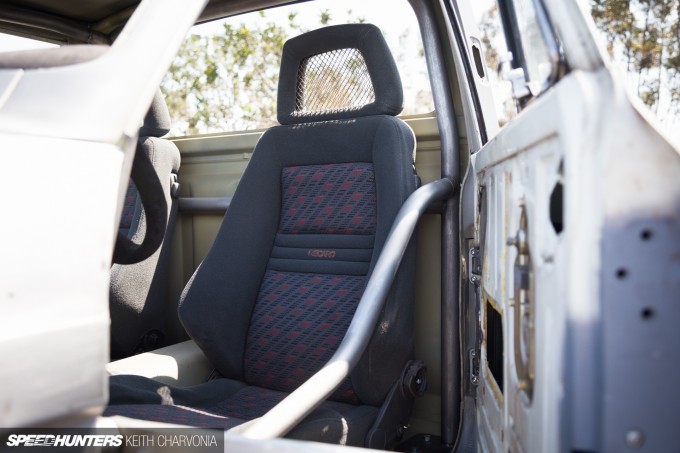 Advanced Design Fabrications did most of the fab work, including the 6-point rollcage.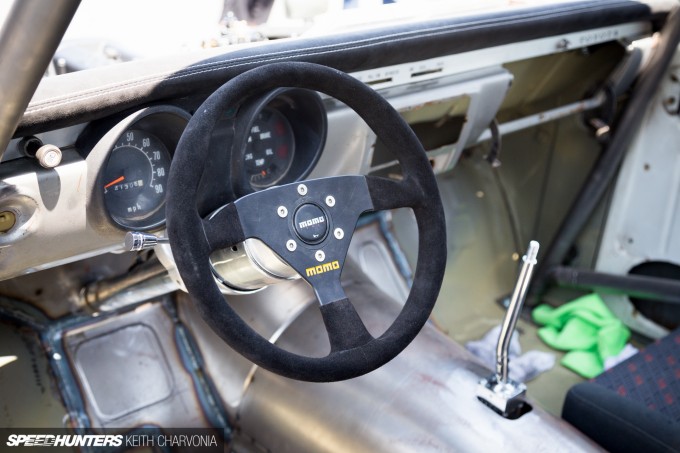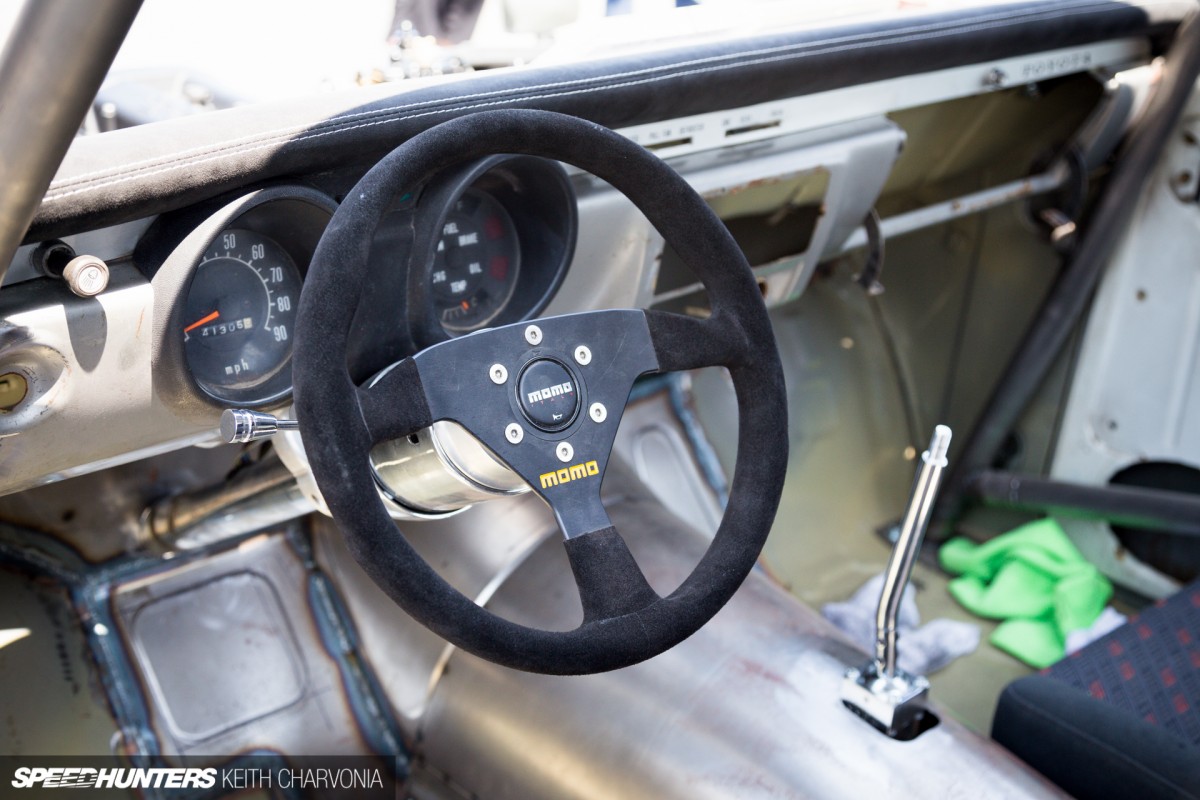 Scott is one of those guys in the industry who is there because he's a passionate about building cool and fun vehicles. Last year he built two custom vehicles for Scion – a custom yellow FR-S that helped inspire the Release Series 1.0, and the '70s-styled Riley Hawk xB that was unveiled at SEMA.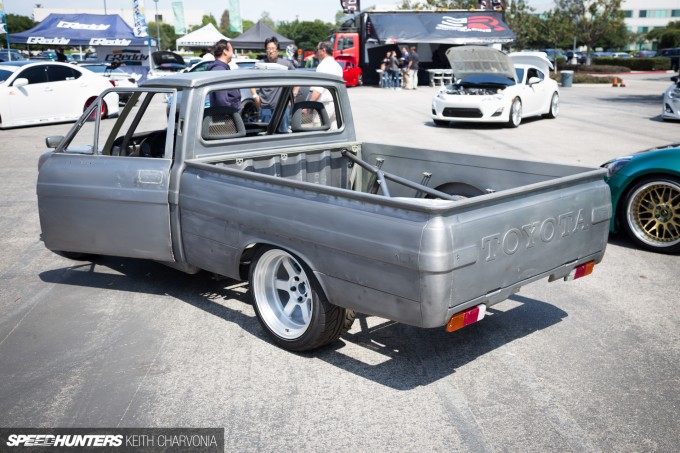 Scott's passion for modding cars couldn't be more apparent than when looking at his personal project. The level of quality and effort he has poured into a Hilux that could have been 'just another minitruck' only serves to prove the point.
Keith Charvonia
Instagram: SpeedhuntersKeith
keith@speedhunters.com