30 Years of Greatness
The BMW M3 is a car that's gone through many iterations since it was unleashed on the world some 30 years ago. It began with a competition-derived four cylinder engine and in the proceeding years moved through a series of hotted-up six cylinders, to a high-revving V8, and most recently a twin turbocharged I6.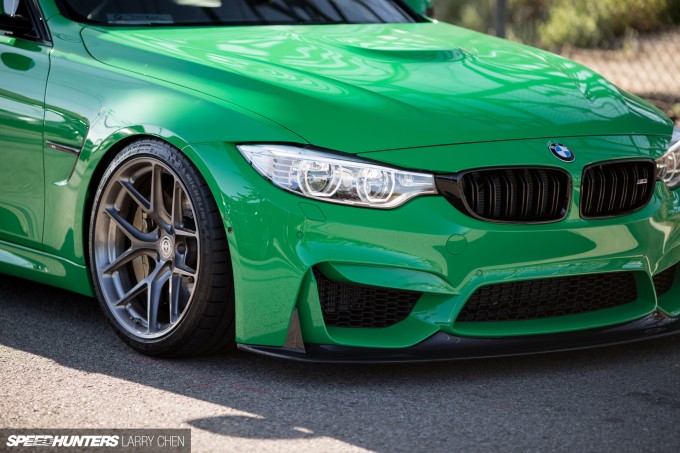 And while today's M3 and M4 bear little physical resemblance to the original, BMW has managed to keep the spirit intact. Through all of its changes and increases in weight and power, the M3 is still considered one of the best all-round performance cars that money can buy.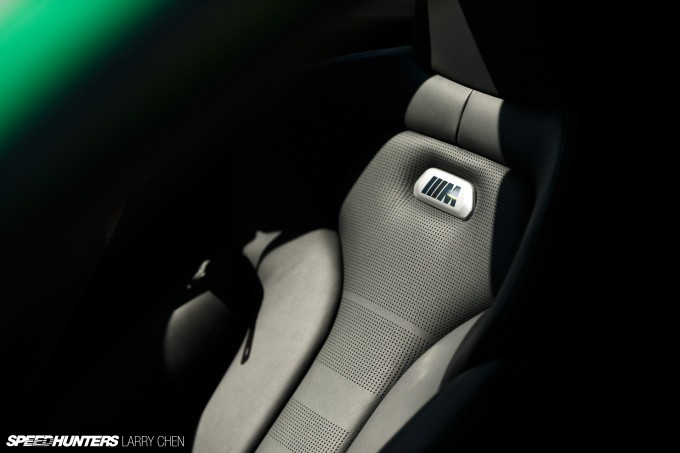 It truly is a jack of all trades – a car that will get you to work in style and comfort, while still being able to deliver performance and fun that few cars can match at any price point.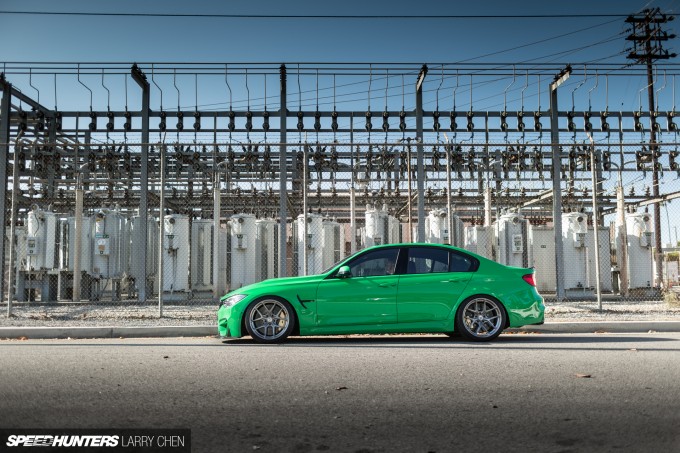 And unlike some modern performance cars which have become almost too precise and computerized in their dynamics, BMW has also managed to keep the M3 as a driver's car. It's no wonder the brand has won over so many enthusiasts all over the world.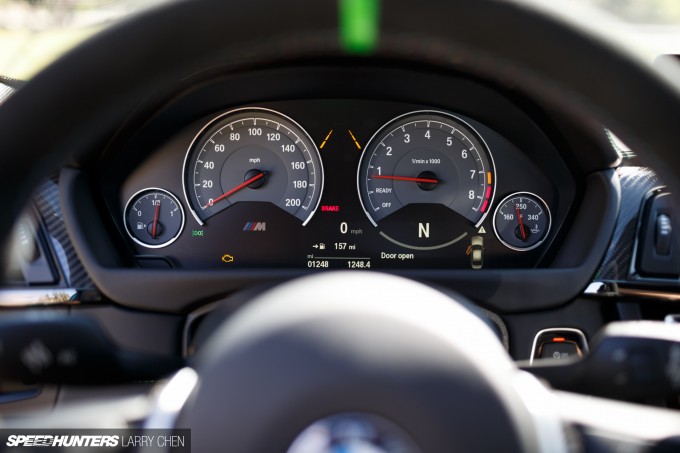 Felix L from Southern California is one of those people. For him, the love of cars started when he was 10 years old, and like a lot of us it was through R/C machines that he caught the gearhead bug.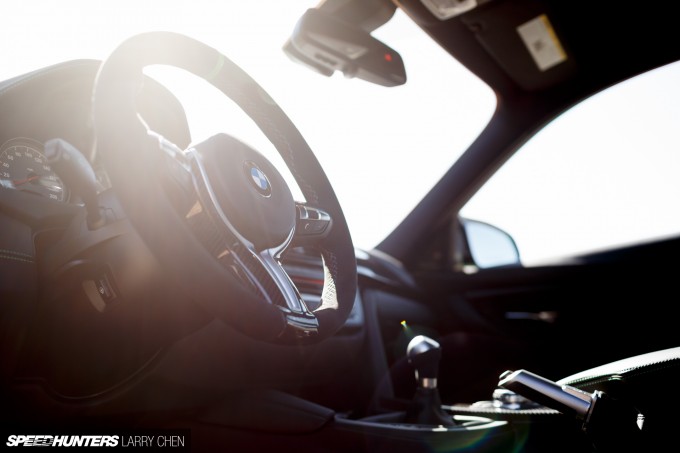 Like many young people in SoCal, Felix's first car was a Japanese compact – a 1998 Acura Integra RS to be precise. It was with this car that he first discovered the joy of modifying.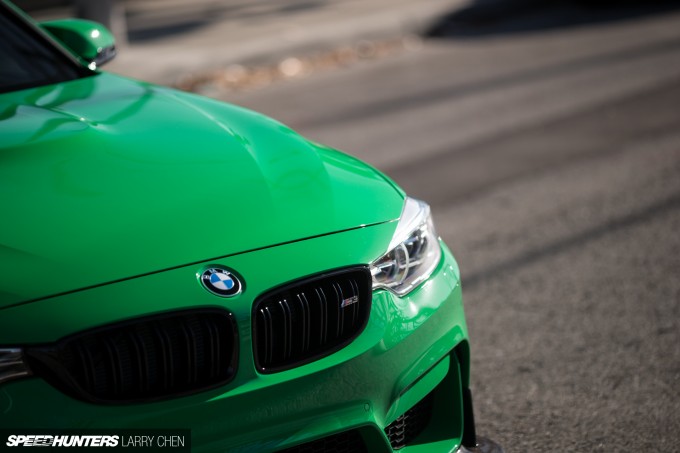 As is often the case, he slowly transitioned into the world of European cars once he had the means – but the tuning bug never went away. It was the BMW M3 in particular that Felix fell in love with and he's owned a few different examples over the years.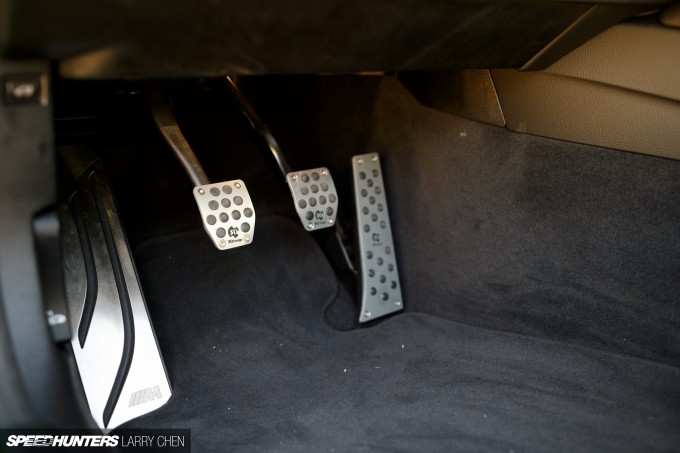 After experiencing the V8-powered E90 M3, Felix decided to make the jump to the new turbocharged F80 model. While some BMW purists lament the move away from the naturally aspirated engines of the past, Felix calls his F80 the greatest BMW that he's owned.
Goin' Green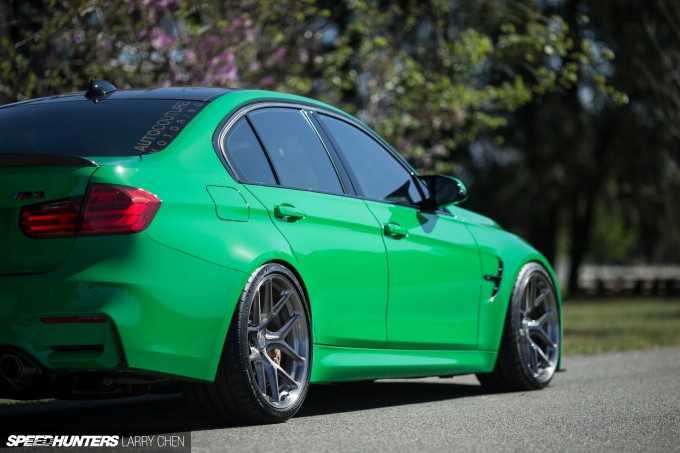 The first thing you'll notice about Felix's BMW is likely to be the color. It's called Signal Green and it was ordered through BMW's Individual program – a system that lets customers spec out their cars with a seemingly endless array of custom colors and finishes.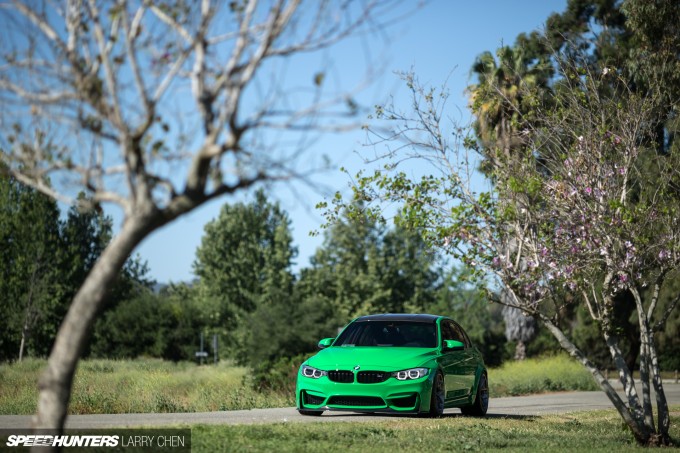 Whether it's been a factory color option or a full custom repaint, Felix says he's always had 'loud' colors on his cars and the bold green here certainly stays true to that tradition.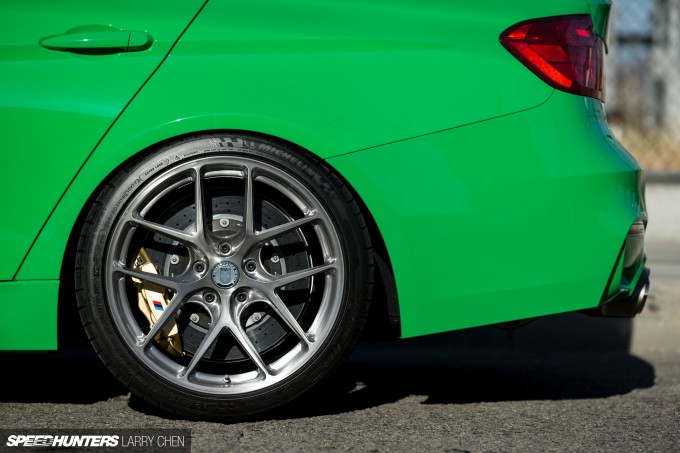 Modifying a brand new M3 is quite a bit different than an old Integra, and like all owners of modern performance cars, Felix took great care to choose the right stuff. After all, he didn't want to take away from the things that make the F80 such an impressive machine out of the box.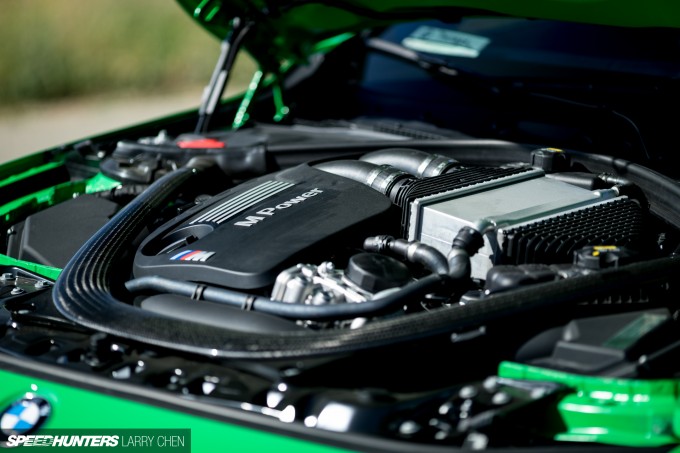 Rated conservatively at 425 horsepower off the showroom floor, the F80 makes about as much power as anyone could want in a daily driver, so for now Felix has limited the power modifications to an Akrapovič titanium exhaust system.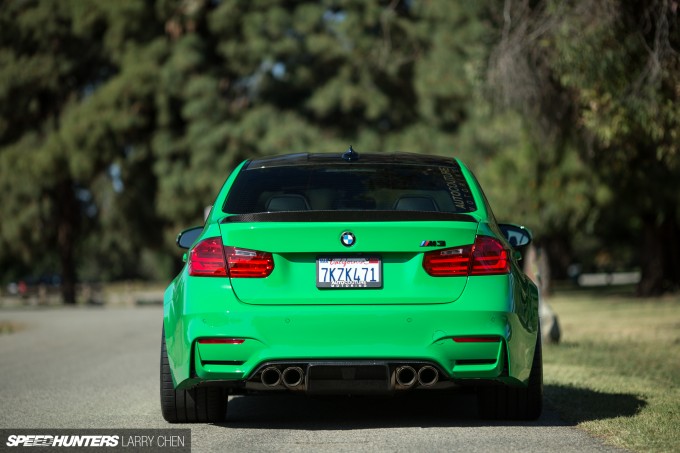 Not only does the new exhaust give the car the bark that the stock system lacks, the quad tail pipes also look quite handsome exiting through the rear bumper.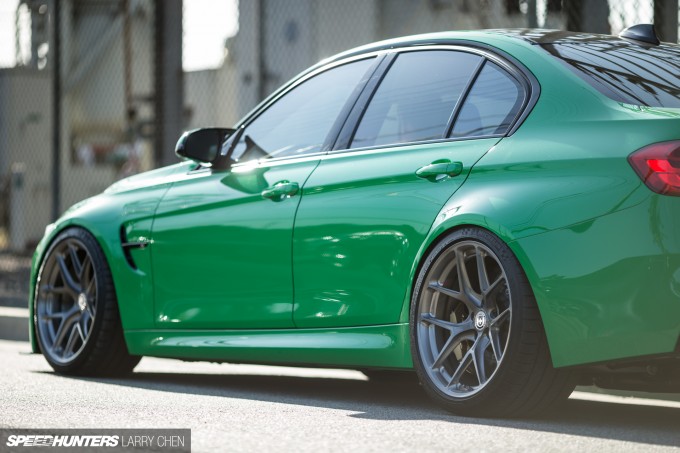 There's always room for improvement in the suspension department, and here Felix added a set of KW Clubsport coilovers to get the car sitting right while adding a degree of height and damper adjustability not available with the factory setup.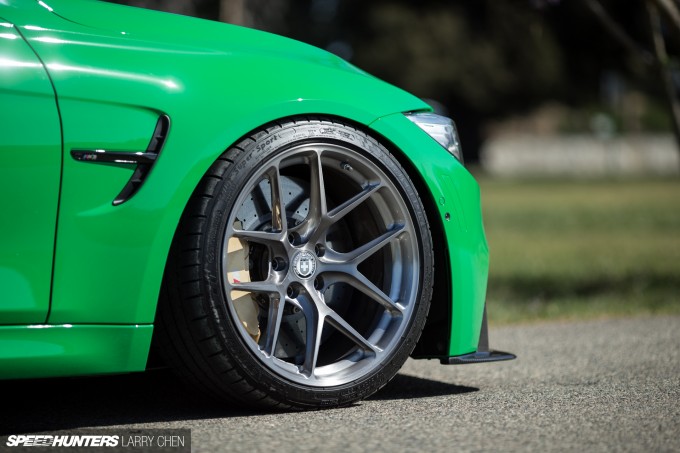 These days, a car like the M3 will come standard with wheels of a much higher quality and look than most aftermarket offerings, so if you do decide to upgrade in this area it's got to be with something good.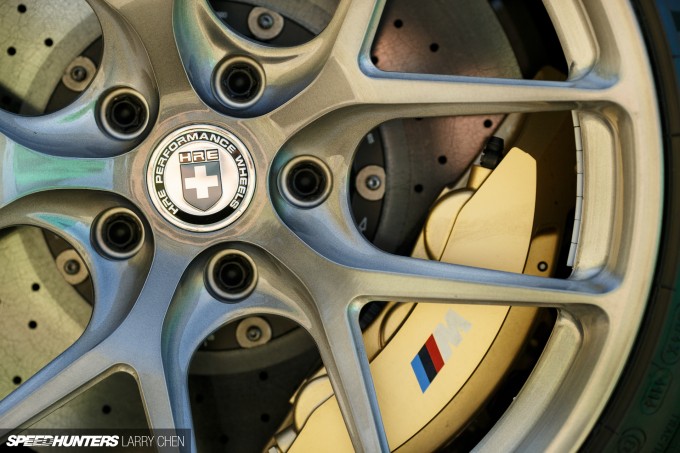 In Felix's case he went with a set of 19-inch HRE R101s in a brushed dark finish with Michelin Pilot Super Sport tires. The result is an aggressive, attractive look without being too over the top.
All The Details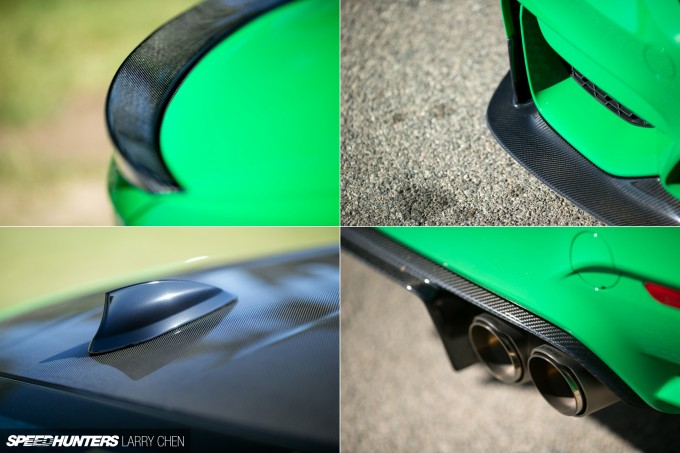 The F80 is a rather aggressive looking machine in stock form, but Felix got in touch with the BMW specialists at iND in Chicago to add a bit of extra personality to the M3's exterior.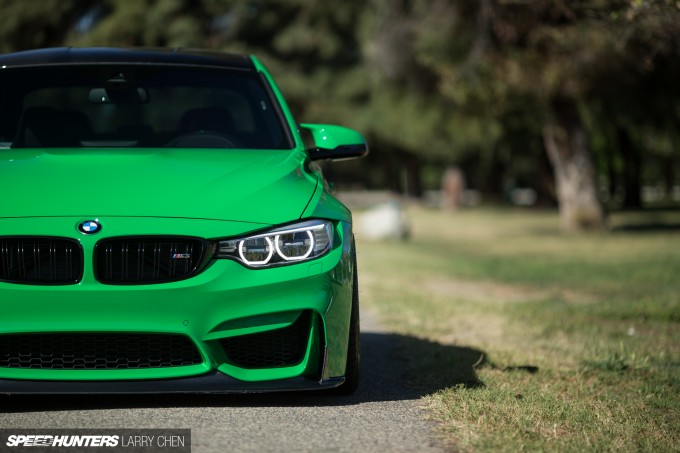 The front bumper has been swapped out for a Euro market version with no reflectors and it's also been fitted with a 3DDesign carbon fiber lip spoiler.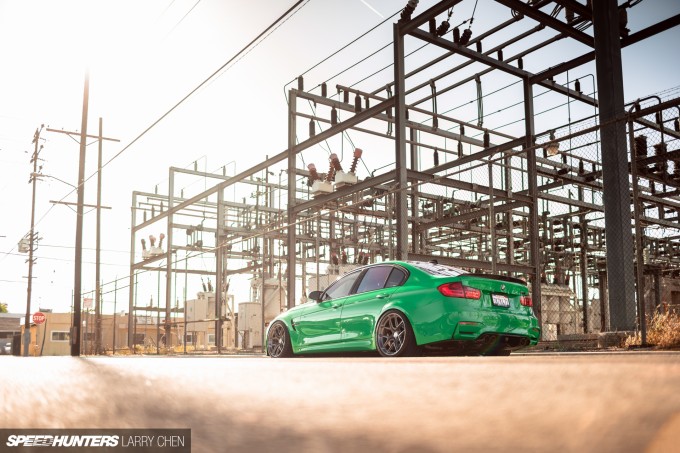 Out back you'll find a 3D carbon deck spoiler sitting above the trunk, while Varis in Japan supplied both the upper and lower diffusers.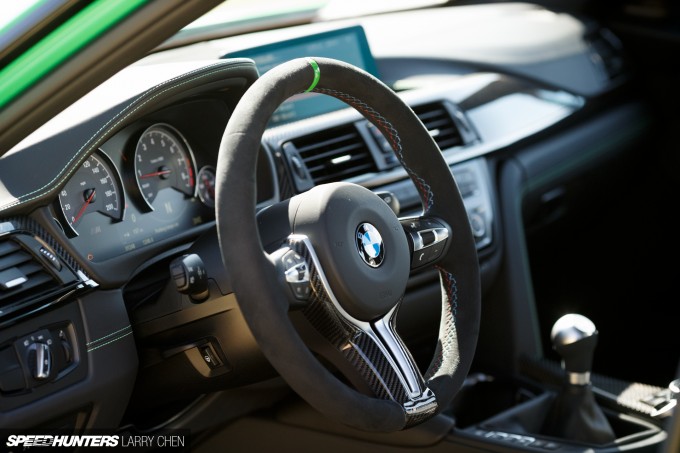 Inside the car there wasn't much reason to overhaul the well appointed cabin, so Felix has limited the upgrades to a set of 3DDesign pedals and shifter. Also note the steering wheel – a BMW Performance item which features a Signal Green accent to match the body.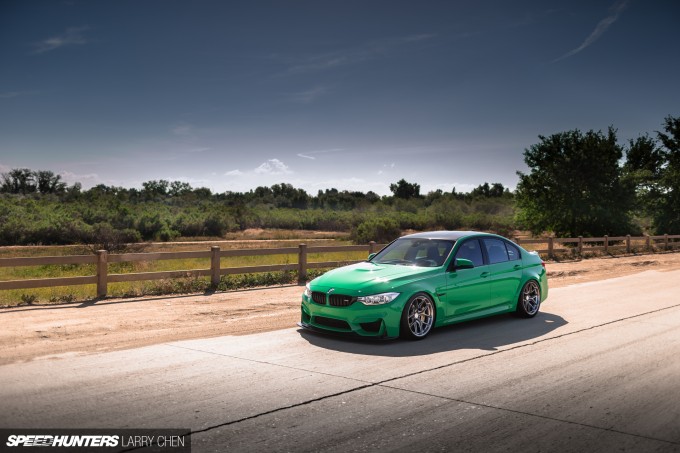 For a daily driver it's hard to ask for much more than what Felix's M3 offers. Its unique body color makes sure it will never be lost in traffic; it has performance that will outdo the vast majority of cars on the road; and there's enough room to carry a whole family in the utmost comfort.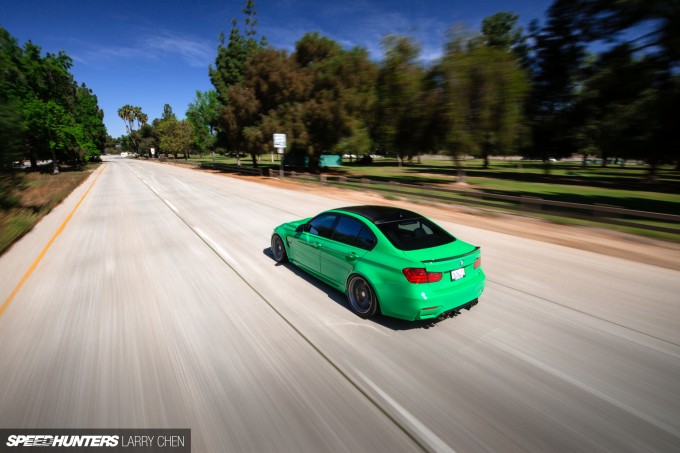 Combine all that with a choice selection of modifications and you've got a car that fully embraces everything that's made this model such an icon over its 30 years of existence. Long live the legend of M3!
Mike Garrett
Instagram: japanifornia_media
mike@speedhunters.com
Photos by Larry Chen
Instagram: larry_chen_foto
larry@speedhunters.com
Cutting Room Floor