It all started as a bit of a joke, just over a month ago. Fellow Speedhunter Taryn (who I also happen to be married to – just getting that out of the way early!) and I were sitting at Speedhunters HQ discussing exactly what the hell we were going to do once our EU visas ran out. We'd have to leave Europe for a good three months before we could even consider coming back for another long-term visit.
"There's always Japan," Taryn had said. It was, of course, the obvious solution. We've been a few times previously and know all too well that it's one of the greatest places on earth for people like us. Whilst wondering whether I could handle all the weirdness Japan contains for a solid 90-day stretch,  I had a sudden thought, and joked, "that's just about long enough to buy something cheap with a 1JZ, start showing up at track days and pretend to be the next Daigo Saito!" Oh how we chuckled…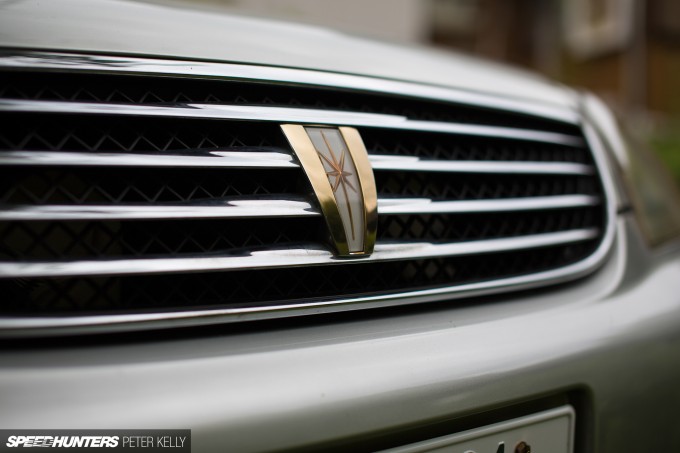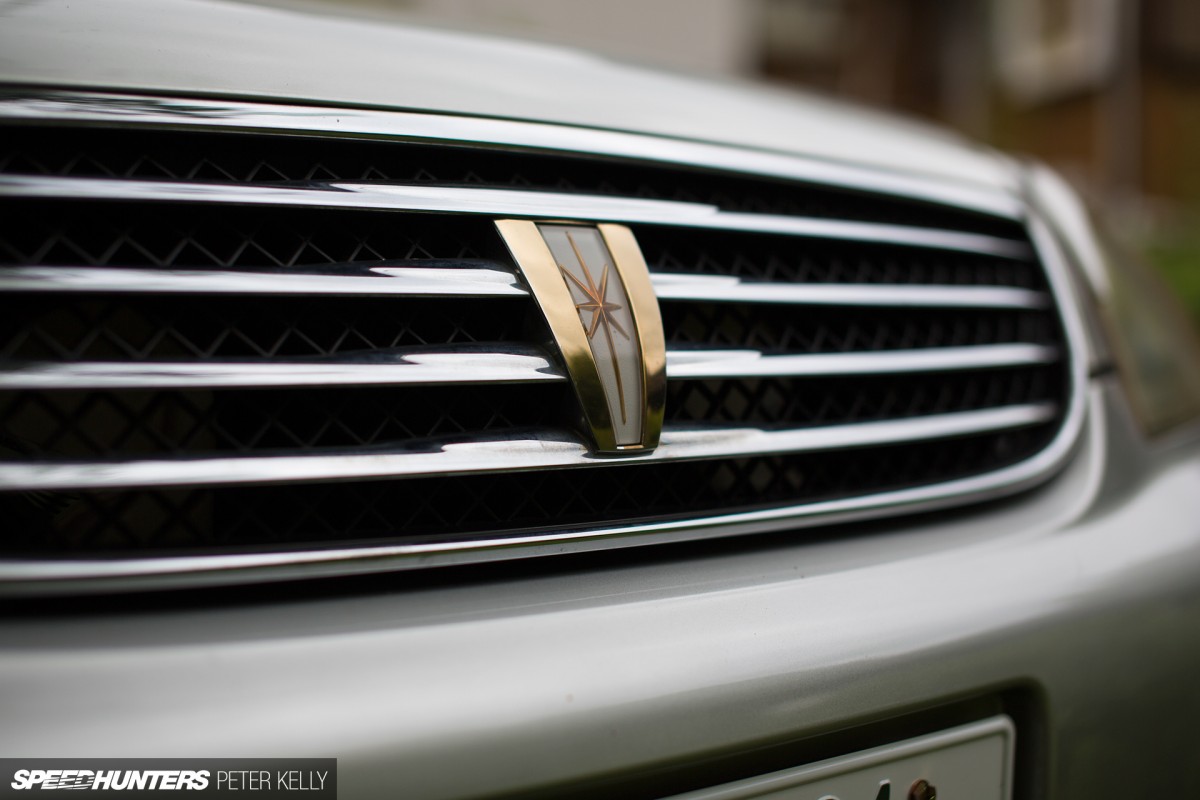 But that's the funny thing about the world we live in. It's a very fertile environment for half-baked ideas. I like to think of it as the ultimate 'rash decision nursery'. Back in the '80s you might have cooked up a crazy plan or a unique build idea and then talked about it with friends for a few days before letting it die off quietly in the corner. But now? The internet is a modern-day devil sitting on your shoulder saying things like, 'you should definitely click on that link, just delete your history later' or, more specifically in our case: 'hey, here's an endless selection of videos, images and build threads to help you turn that off-hand comment into a life-changing decision.'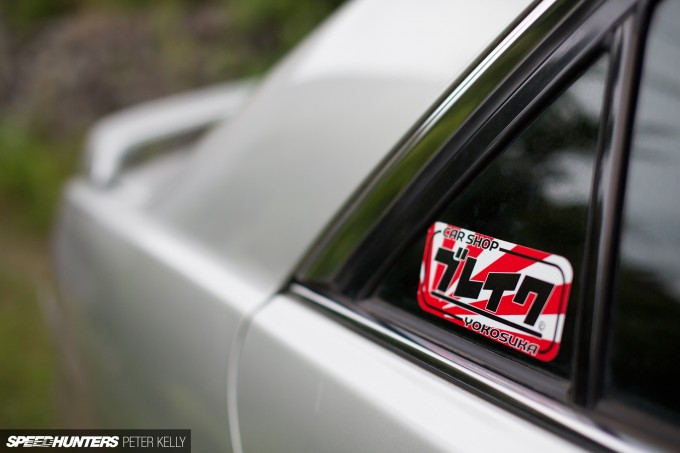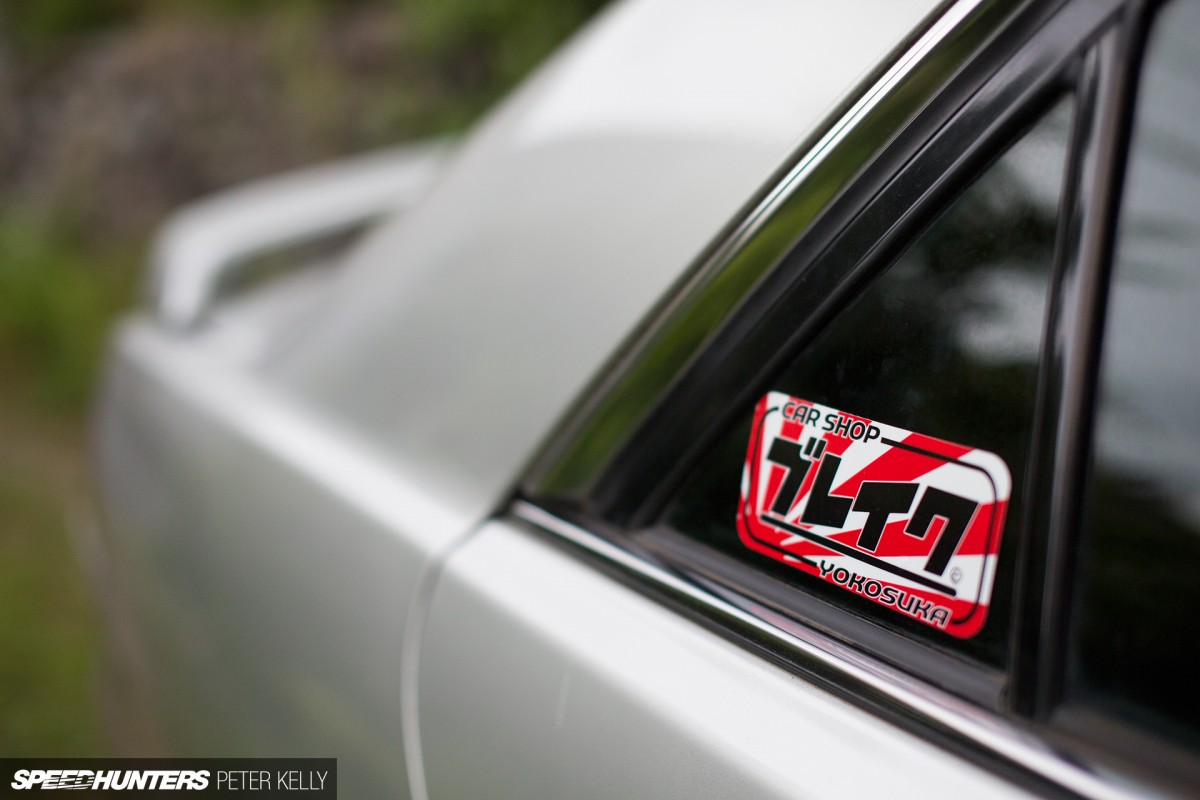 And that's how I ended up dipping into the funds I'd hidden away since selling my beloved Impala last year, and buying a cheap, factory manual JZX110 Toyota Mark II IRV with the help of a few local friends, including AllThatLow's Charles Zayas and Hayato-san of Yokosuka-based shop My Break.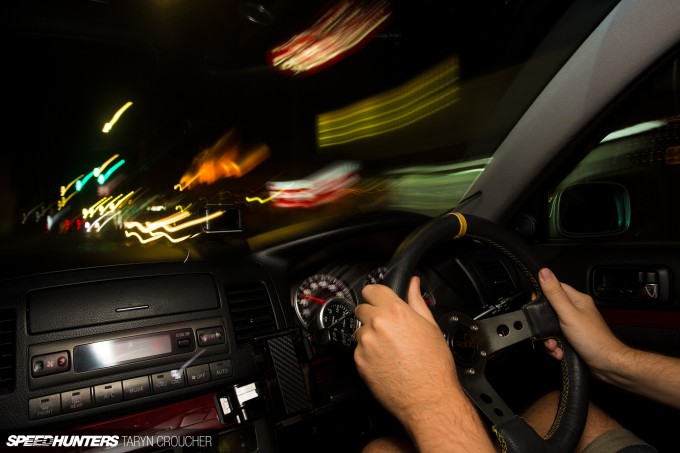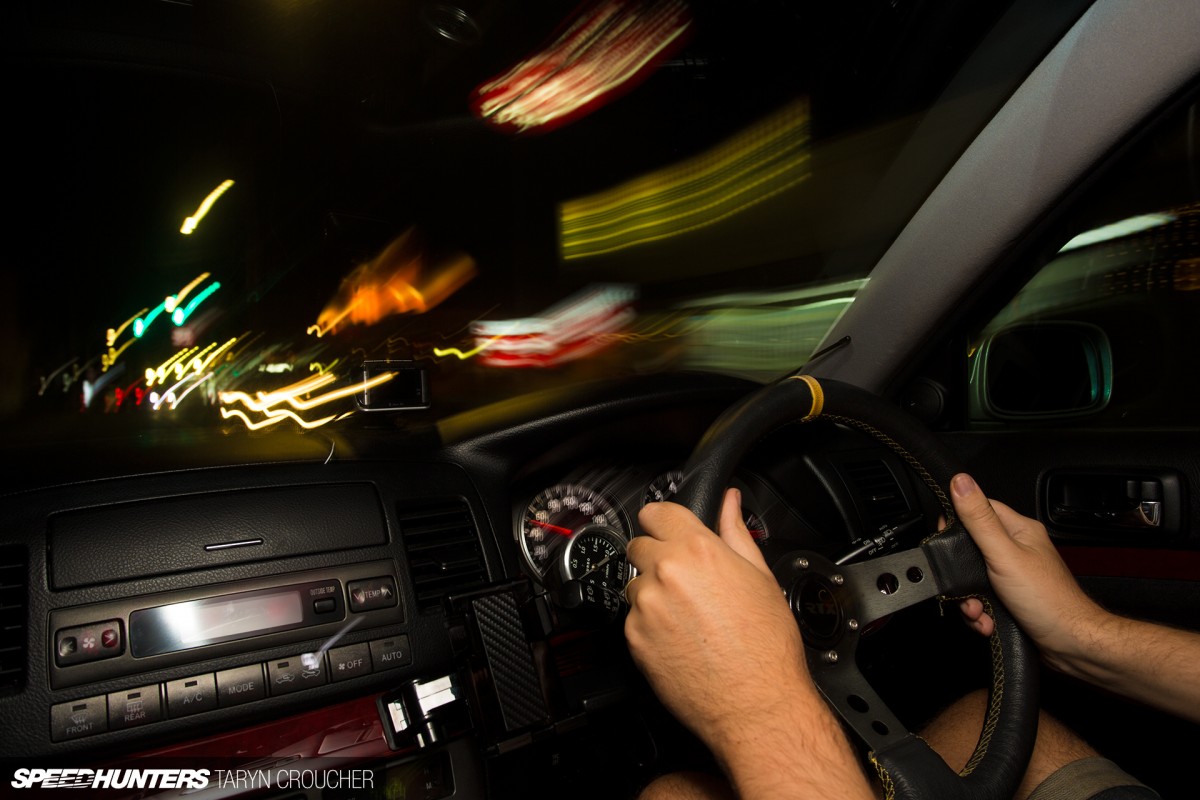 A few weeks later and we were in Tokyo driving the big silver sedan from My Break to our temporary new home on the western outskirts of the city. It had been given a quick look over by another contact, but as is to be expected with purchasing anything sight unseen, you never really know what you're going to get – especially considering before being parked up in storage two years ago, this particular JZX was used as a weekend drift car.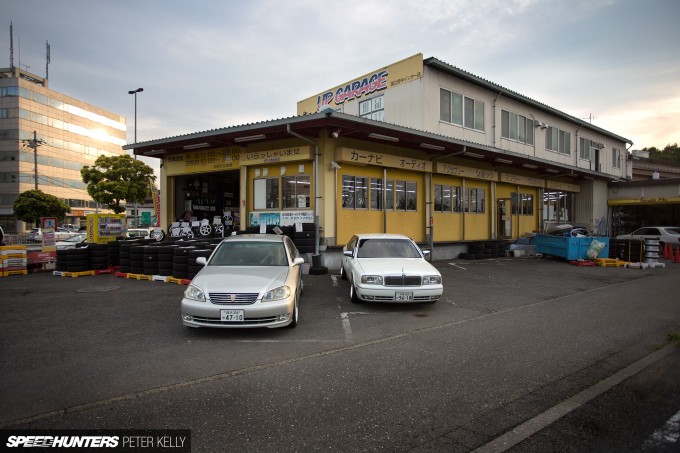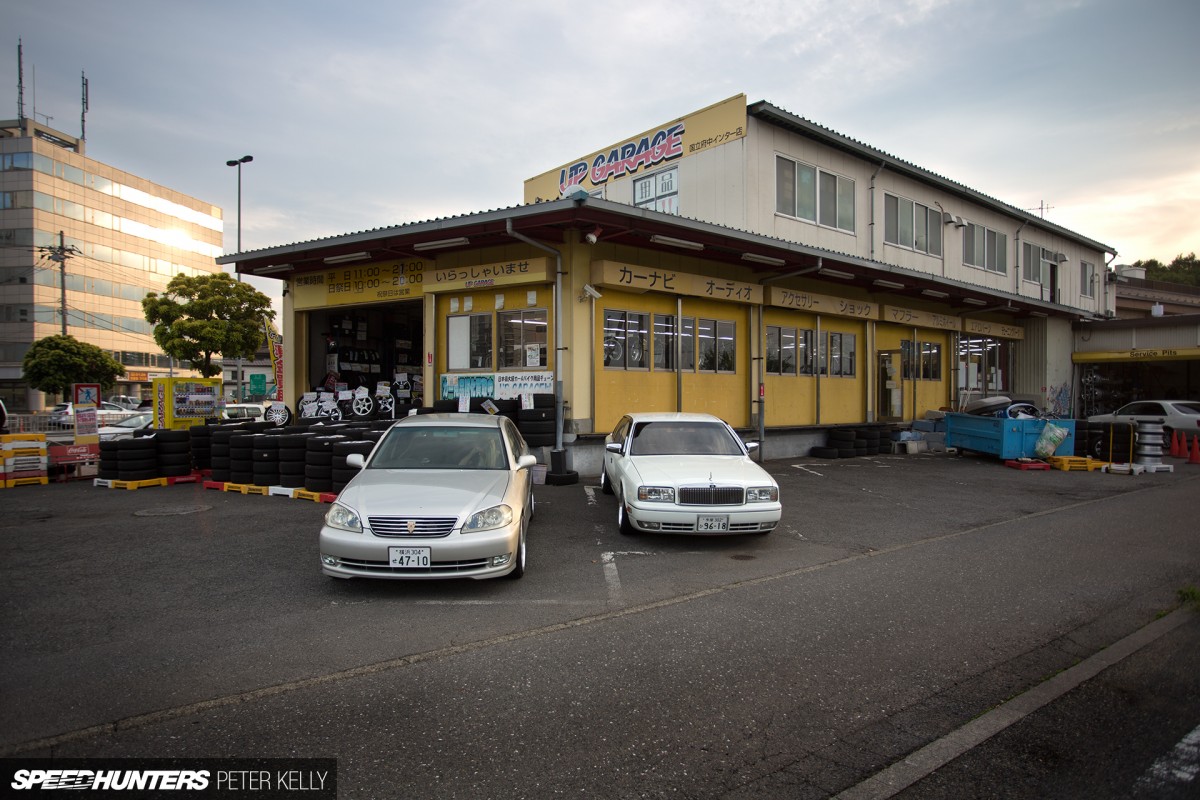 While the latter fact gave us a good head start with HKS Hipermax coilovers, a 3-inch exhaust, Ogura heavy-duty clutch, some kind of LSD, seats, a steering wheel, Vertex body kit, a set of cheap 19-inch wheels, and little things like Endless brake pads and an e-throttle controller, it also meant we weren't starting with a lily-white blank canvas.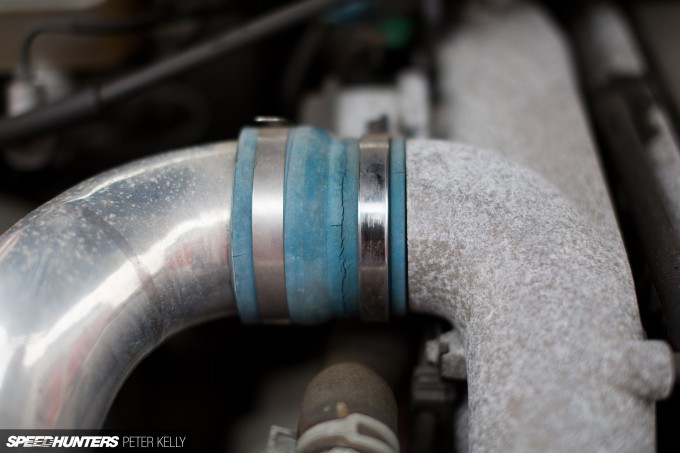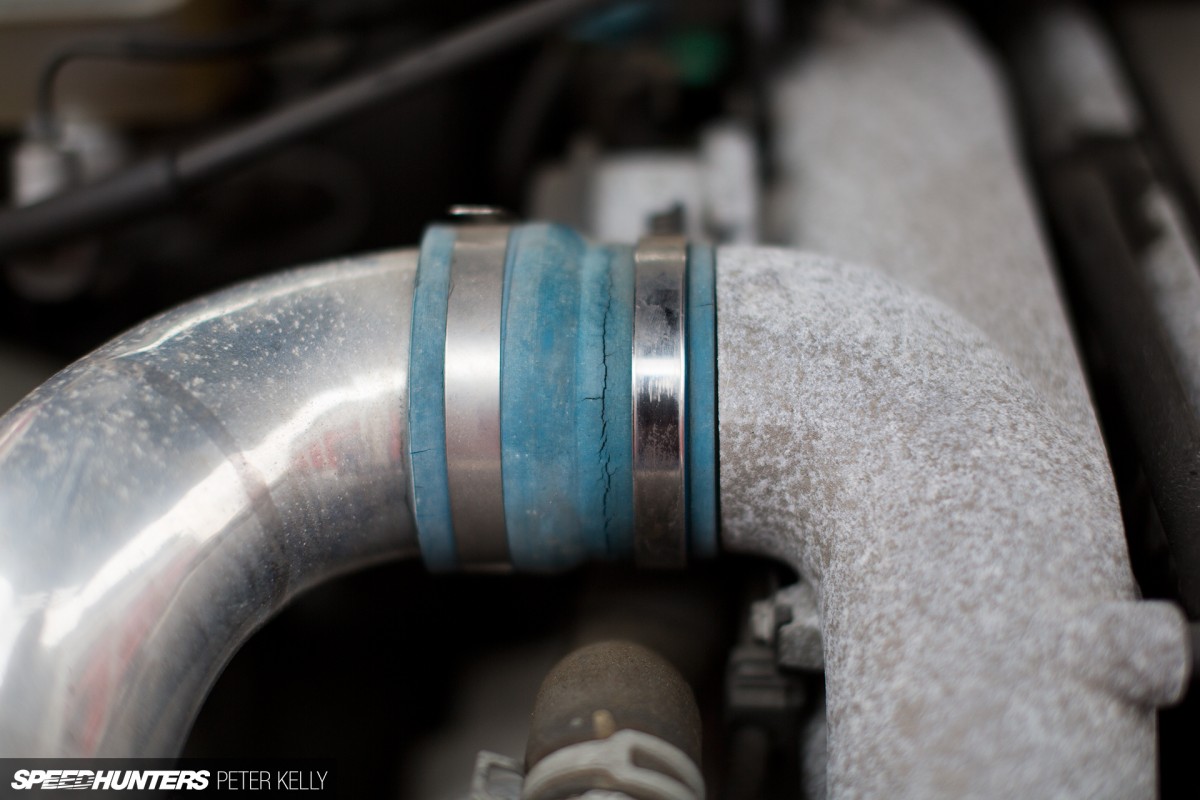 And sure enough, we quickly discovered a bunch of issues. But with having only three months to get the most out of the JZX there's no point in 'fluffing around' as my mother would say, and in the days since we've been scrambling around Tokyo trying to get the car sorted for its first drift day, and in the process quickly learning just how hard being a car enthusiast in a massive metropolis like Tokyo can be.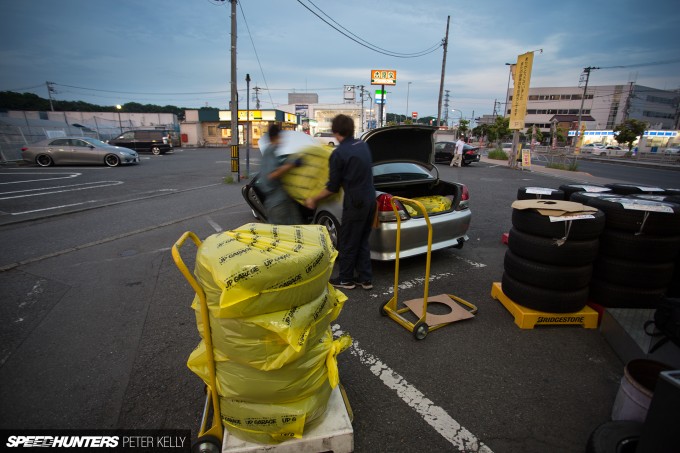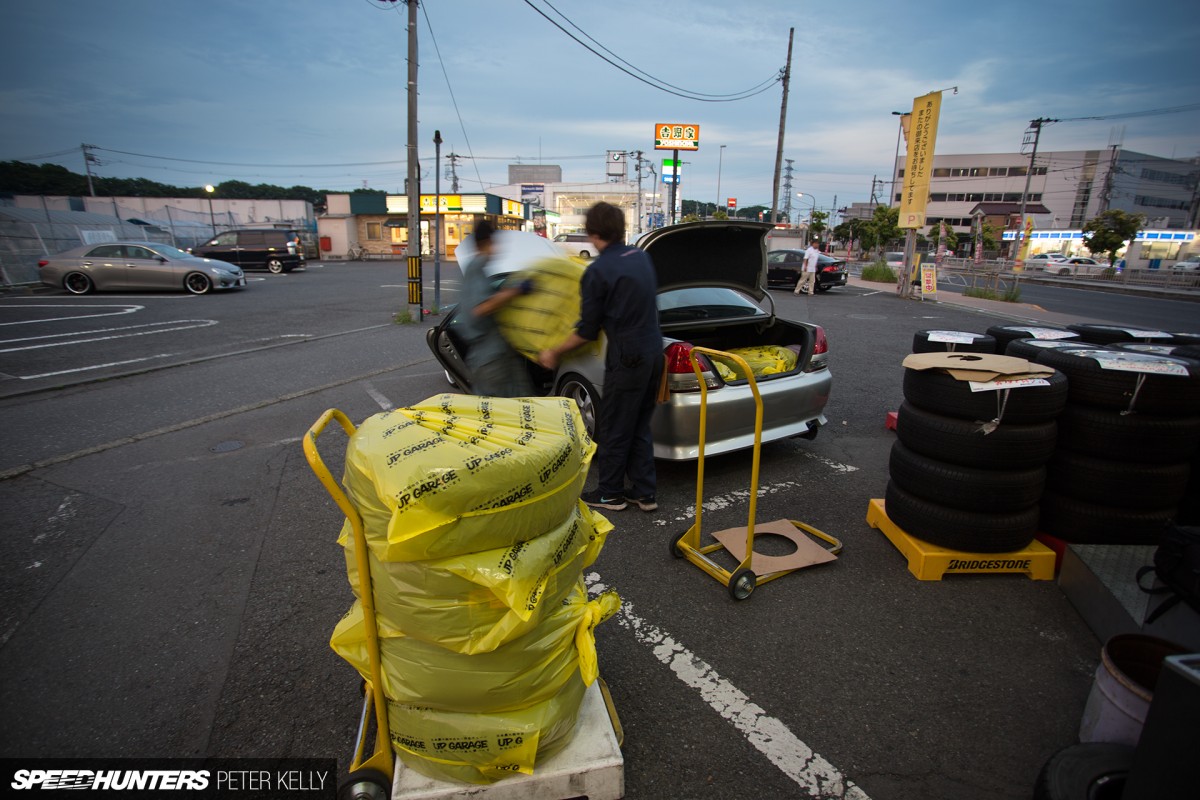 Luckily, we've had help from old friends that we had met on previous visits, like fellow Tokyo-based Kiwi Toby Stent, who works at a local Up Garage and was kind enough to lend us his set of 18×9.5s to replace the fugly 19s and accompanying bald tyres until we get on our feet.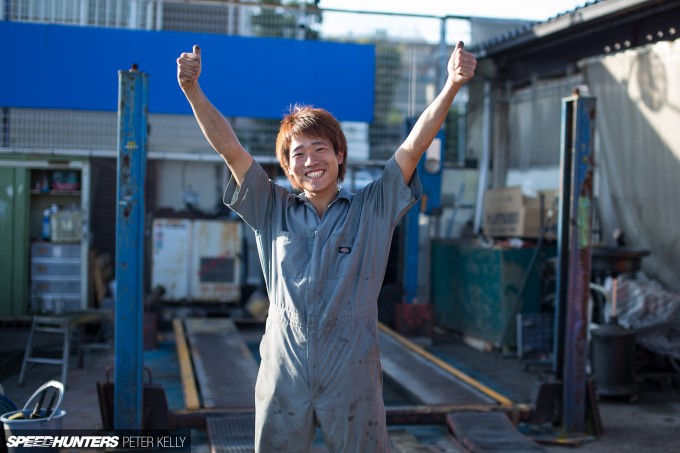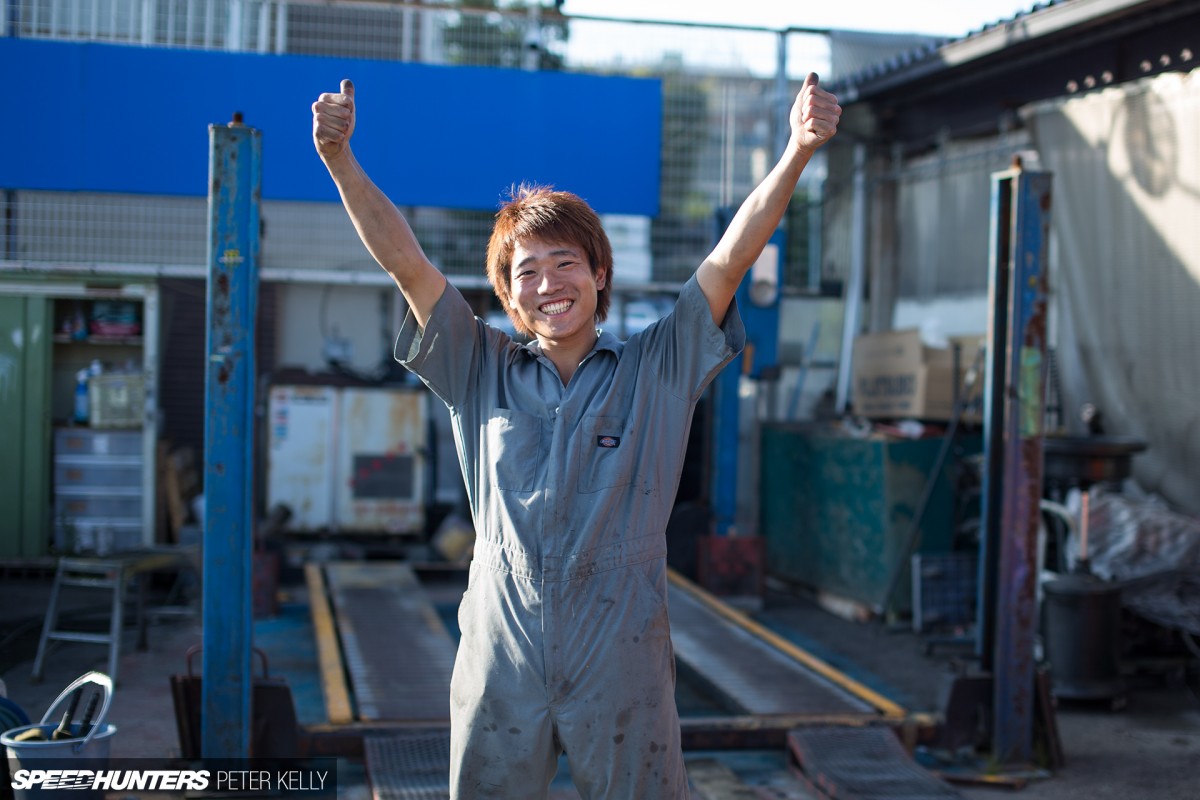 As well as new friends who we're meeting for the first time, like the hilariously energetic 'Koki-man' and his colleagues at Mercury, the shop behind the monster 1000hp Z33, as recently featured by Dino.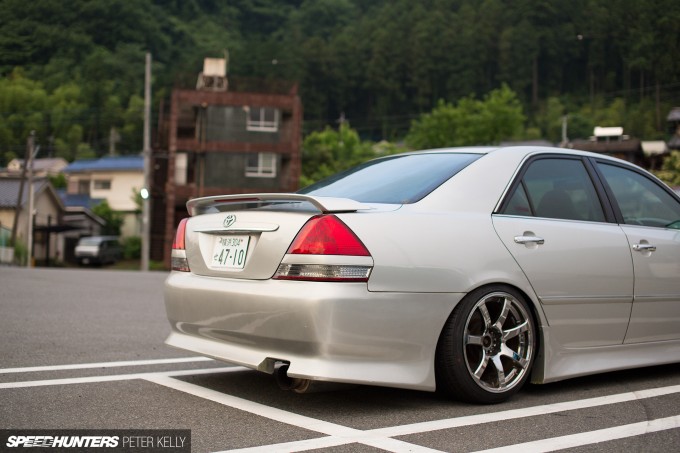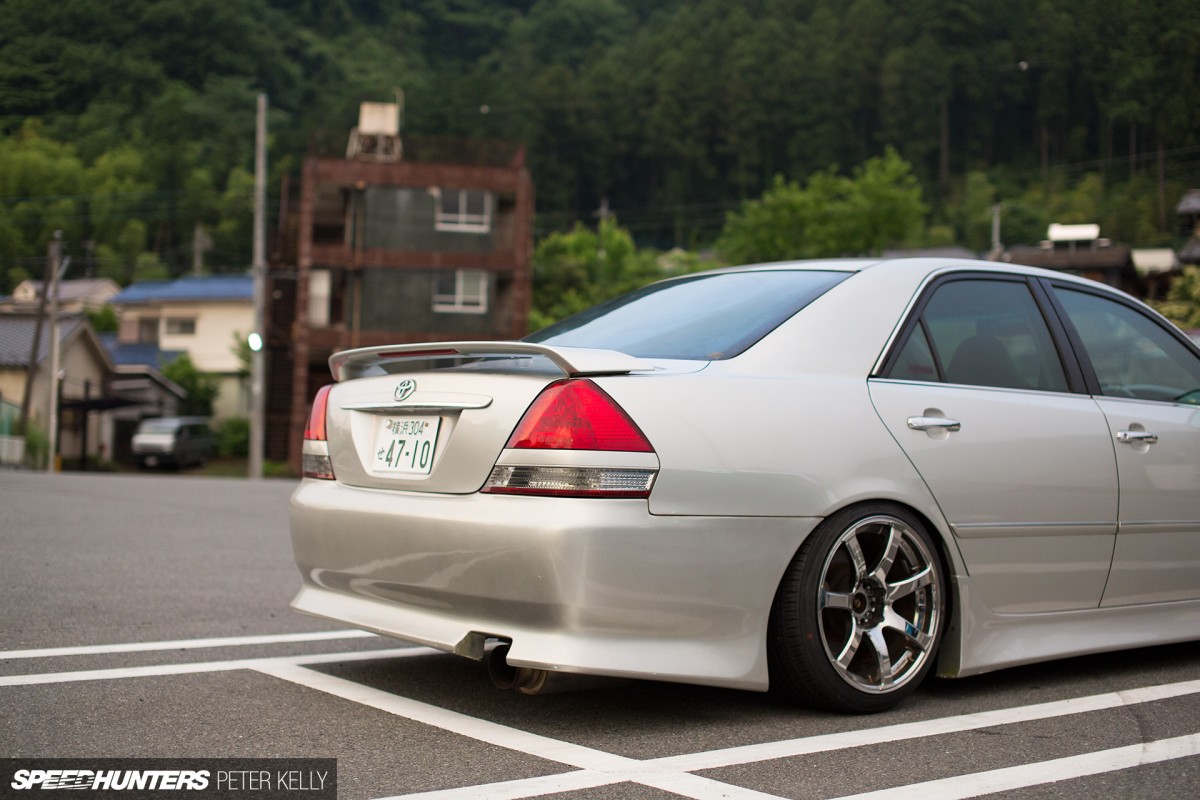 But more on all that soon… The JZX is already streaks ahead of where it was a week ago, but for now I want to keep the introduction to this short-term Speedhunters project car equally as short and sweet. Mostly because I've got to head into the city and find some new wheels to replace the loaners, as well as some drift spares!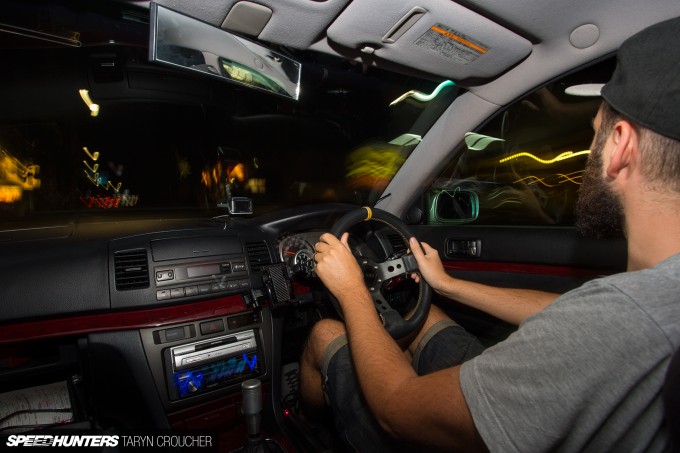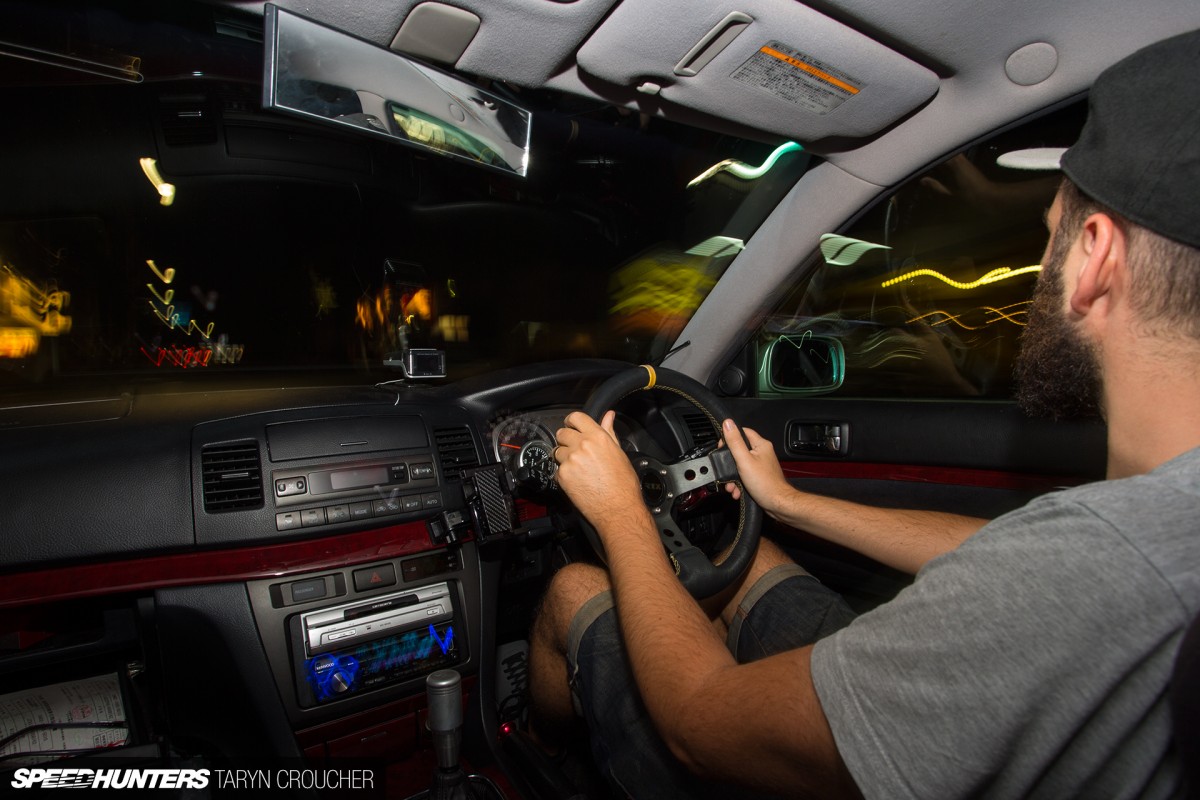 Our attempt at 'living the dream' has caused a few tense moments so far, but as dorky as this might sound, without having even been to a Japanese track day or touge yet, the feeling of driving your own drift car, complete with rowdy 1JZ-GTE soundtrack and bone-jarring super-stiff suspension through late-night Tokyo streets is almost worth it just in itself. Regardless of whatever else happens, this is something I've dreamt of doing since I was a teenager. I just never thought I'd actually ever do it.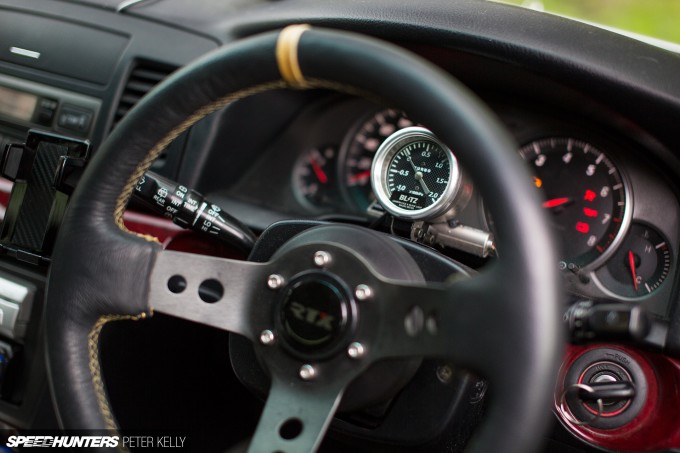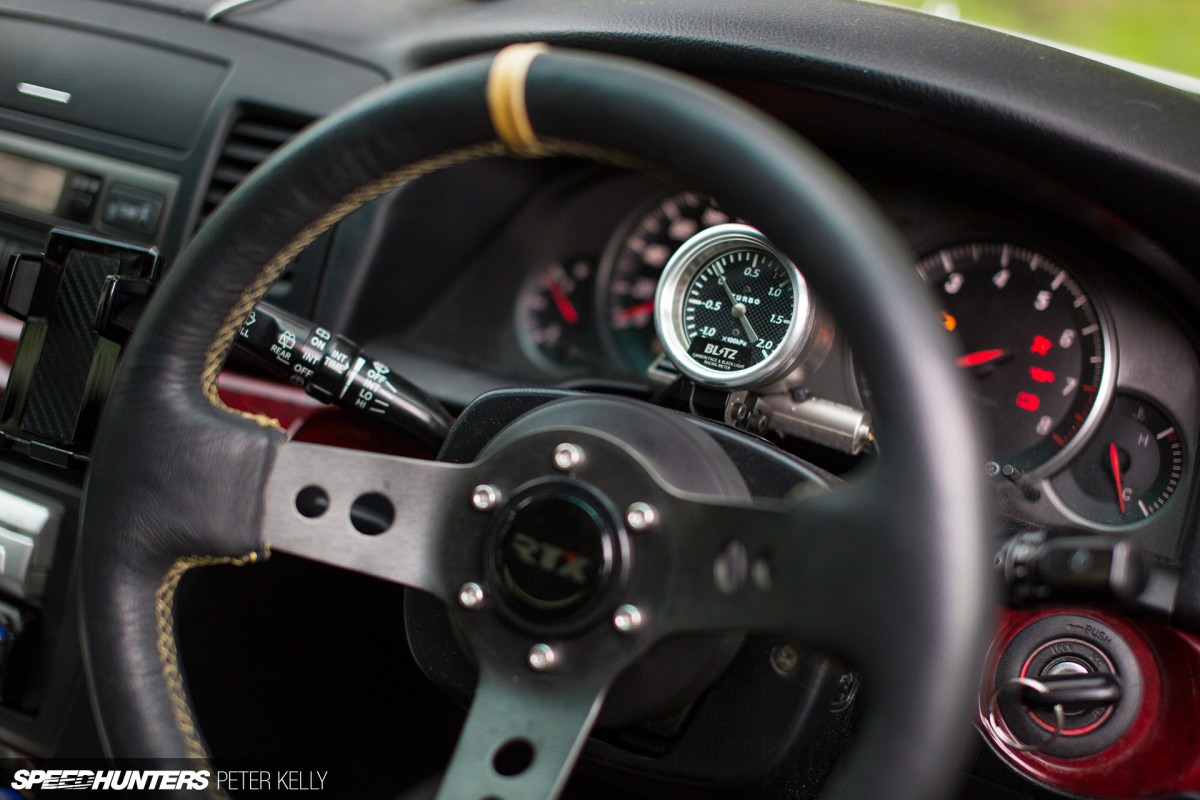 Is the car going to be reliable? How well is it going to drift? Will the local drivers accept a couple of awkward foreign beginners at their track days? Stay tuned for more stories in the coming weeks and months to see whether this turns into the best or worst decision we've ever made!
Peter Kelly
Editor-in-Chief
Instagram: speedhunters_pedey
pedey@speedhunters.com