Taking Cinderella To The Ball
With this position of photographer, author and general automotive maniac, I consider it one of life's absolute privileges to gain access to a staggering variety of machines that clutter this crowded little sphere we know and love as automotive culture. Matching this is the range of personalities involved with the creation of said machines, enabling a look into the sort of mindsets required to see visions turned into reality.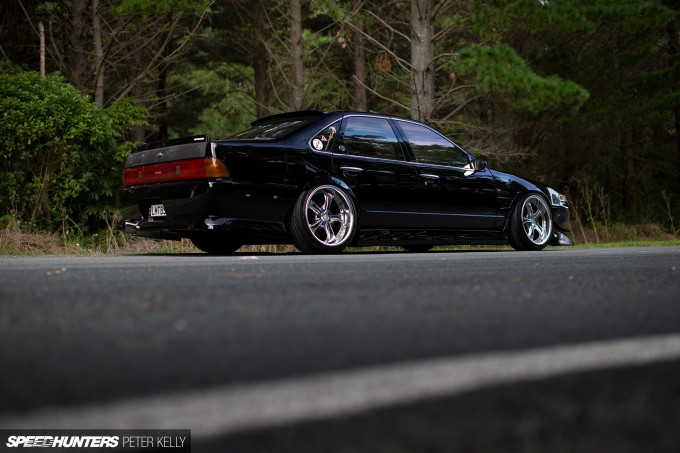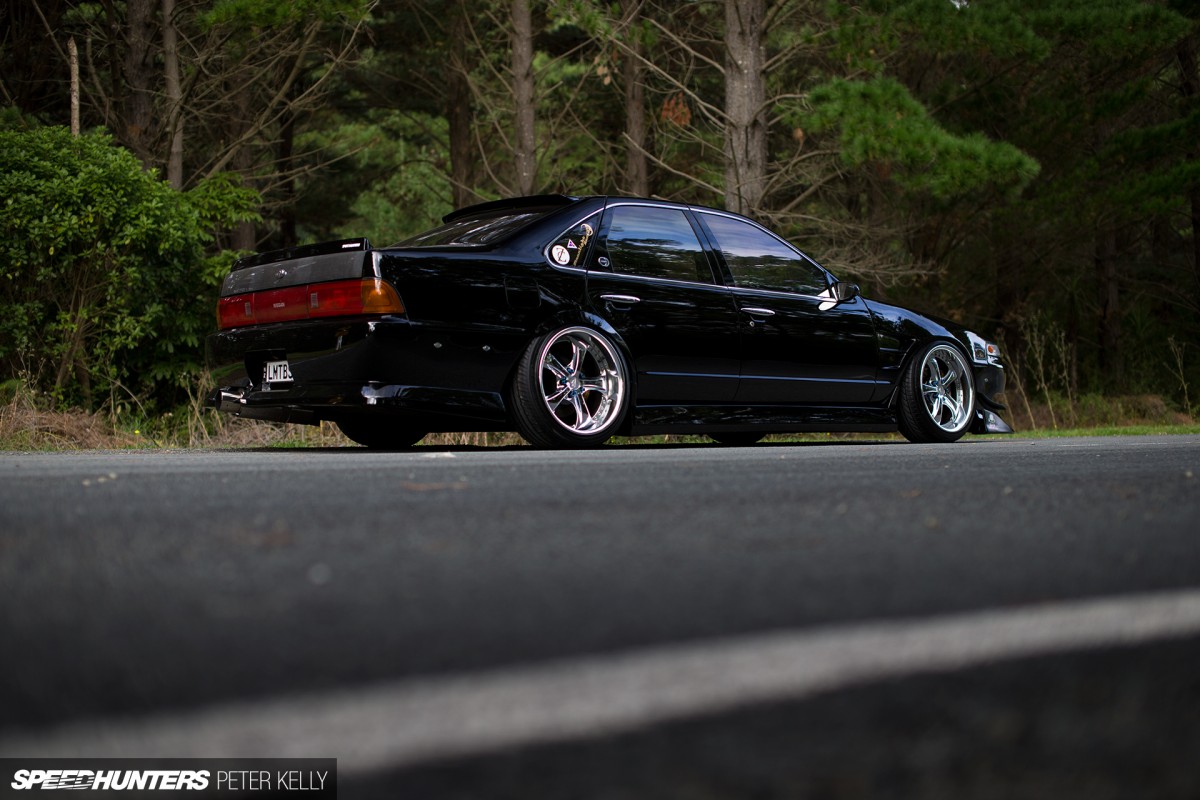 Regardless of the varying nature of vehicles or personalities, as I've been steadily picking my way through a range of New Zealand's vehicular creations, I've been struck by one constant underlying theme: humble beginnings.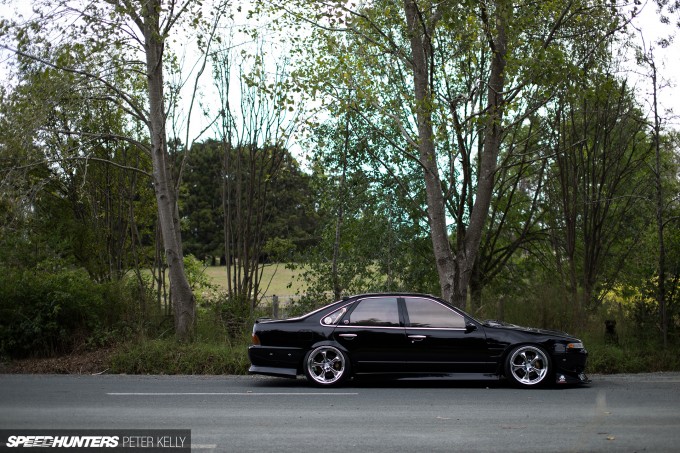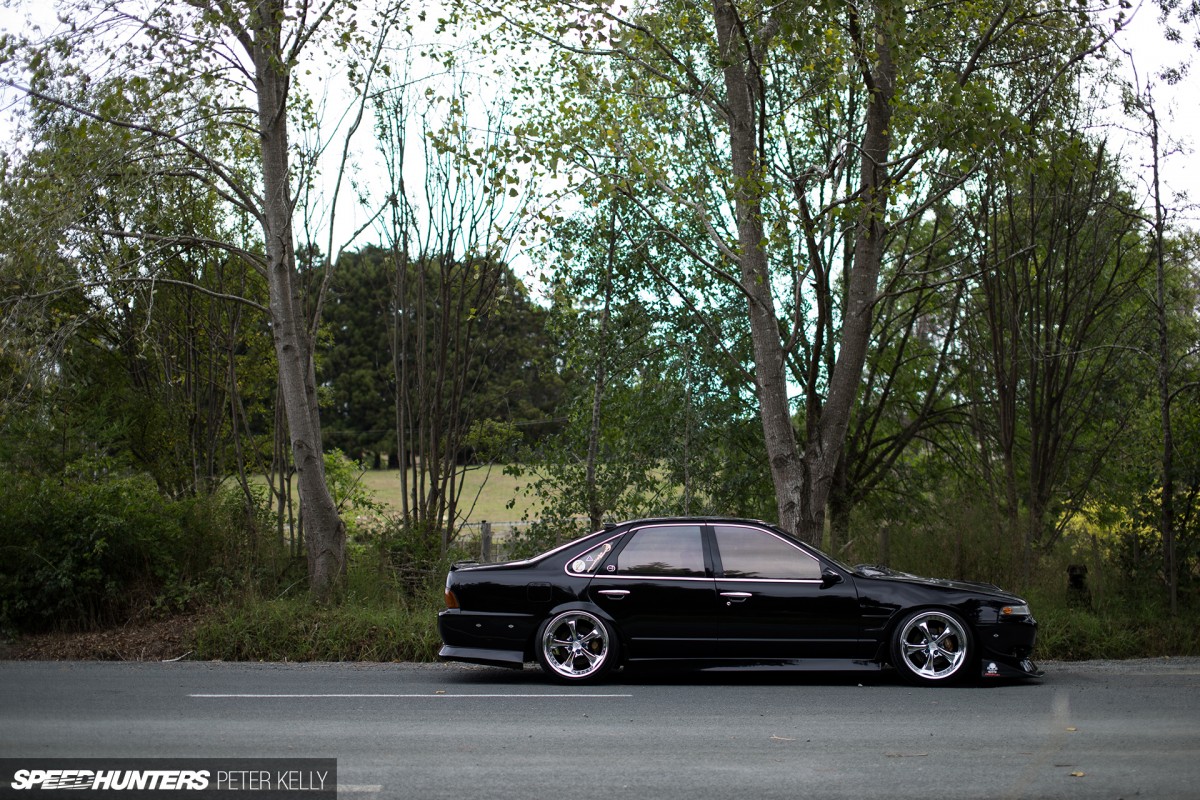 Be it a model of car that started life as a particularly pedestrian consumer item, a haggard wreck or an unfinished project with a bargain-bin price tag just begging to be transformed into something special, it's clear that we Kiwis are inherently proud of a classic 'rags to riches' build.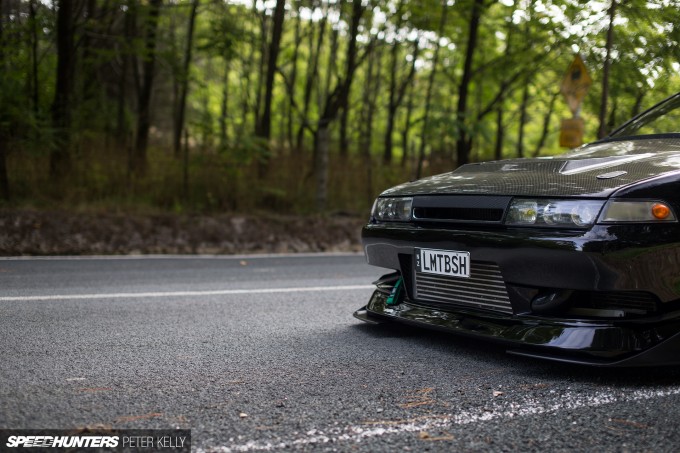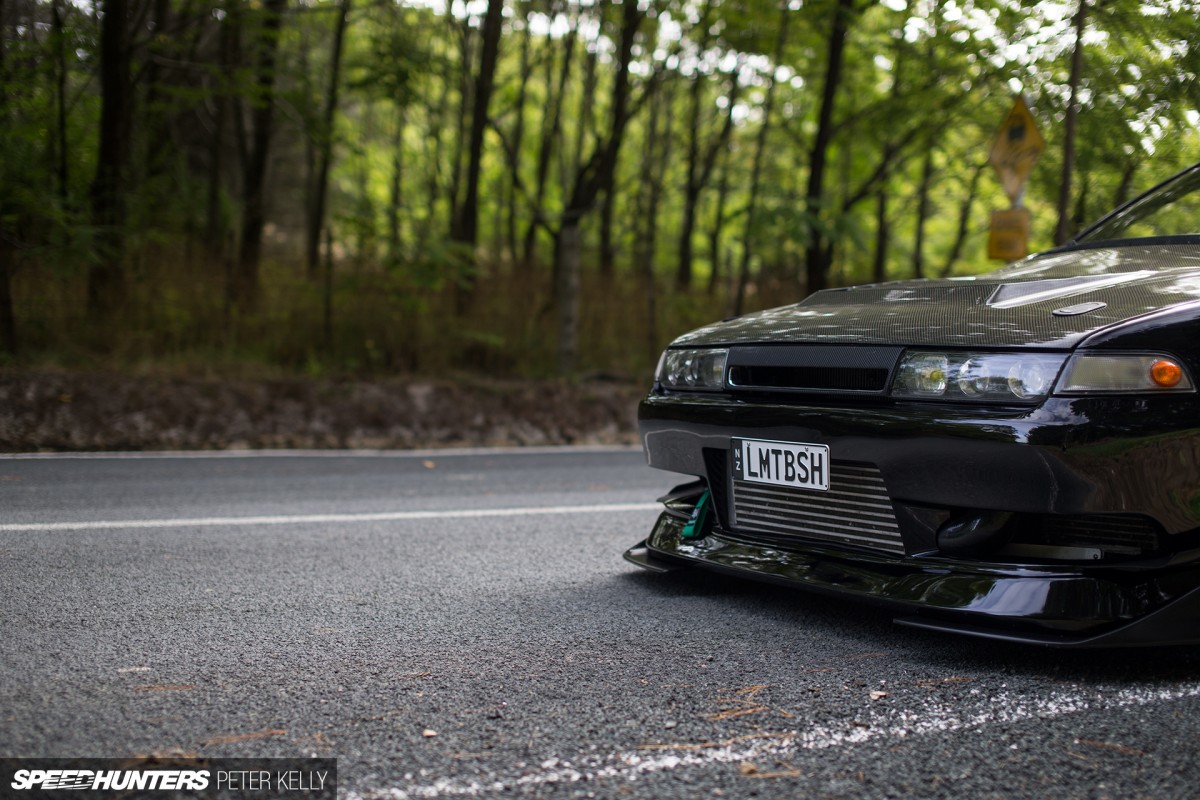 This brings us to Hamish MacDonald, visualiser and creator of what is quite likely one of the most complete and coherent interpretations of an A31 Nissan Cefiro chassis ever created in this country of breathtaking scenery and unspoiled pure air.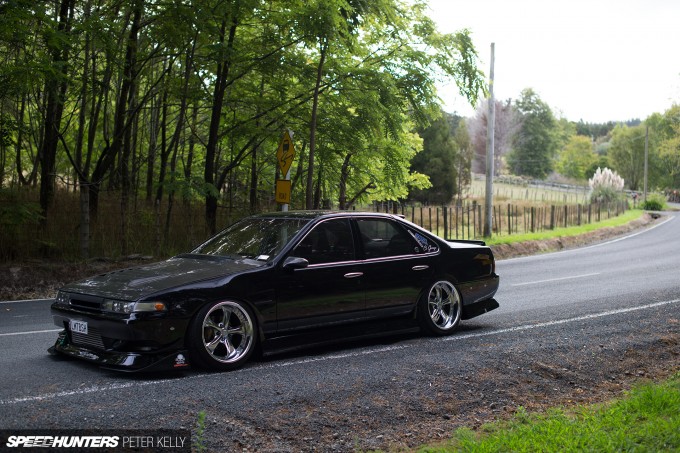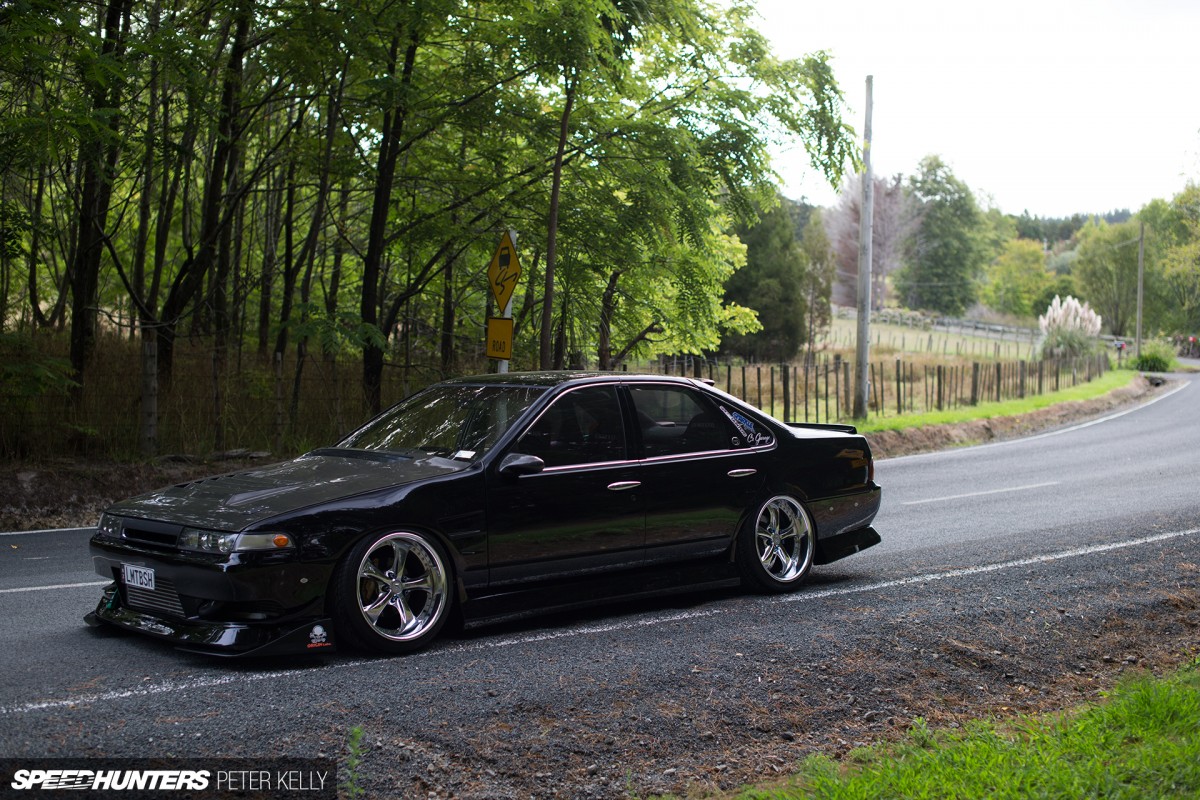 So, humble beginnings you say? When conceived by Nissan's engineers in the late 1980s, the organically-styled Cefiro sedan was quite likely never intended for pursuits any more glamourous than hauling a hapless salaryman from home to daily grind, or – as many were employed when imported into New Zealand – picking up a group of moderately intoxicated 20-somethings late on a Saturday night and ferrying them home, for a fare of course!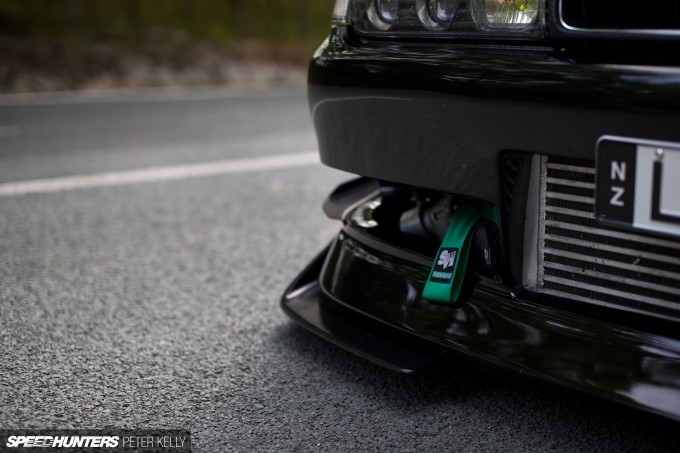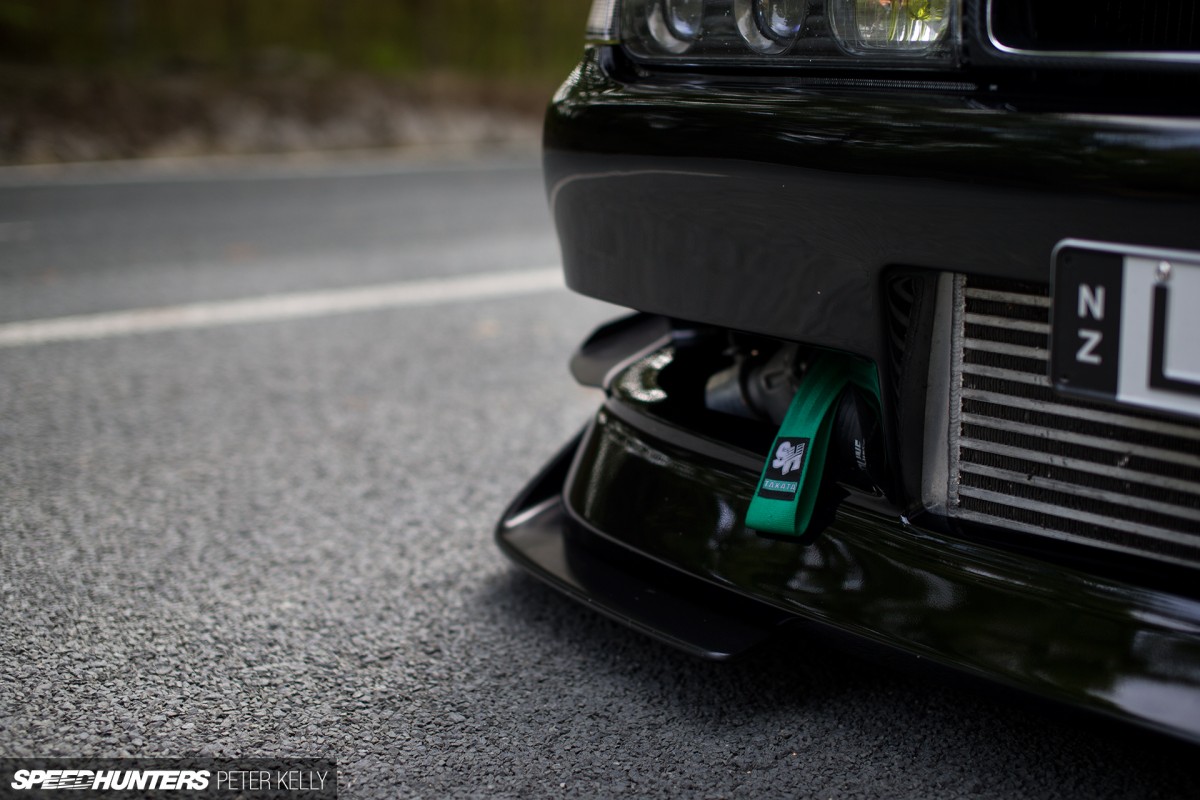 Thankfully, for car enthusiasts with a slightly more sideways bent, Nissan in their infinite wisdom saw fit to create the A31 using a similar platform to the S13 Silvia and R32 Skyline. Down here in the Southern Hemisphere, once the sideways bug began to infect the local import car community, the Cefiro quickly attained a cult status by virtue of it being an affordable, easily-modified platform one could employ for all matters of tyre slaying.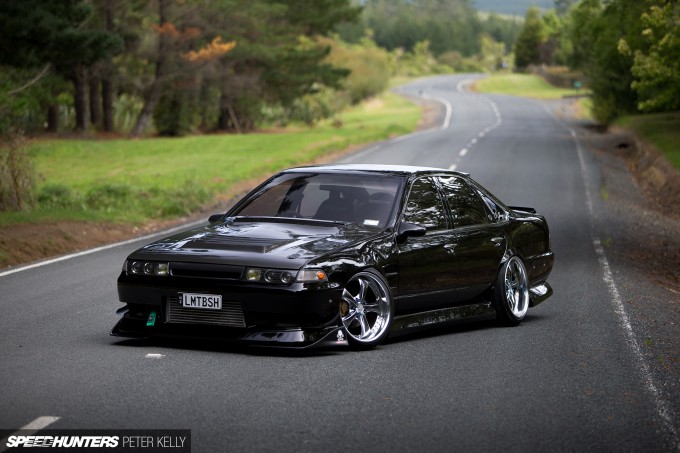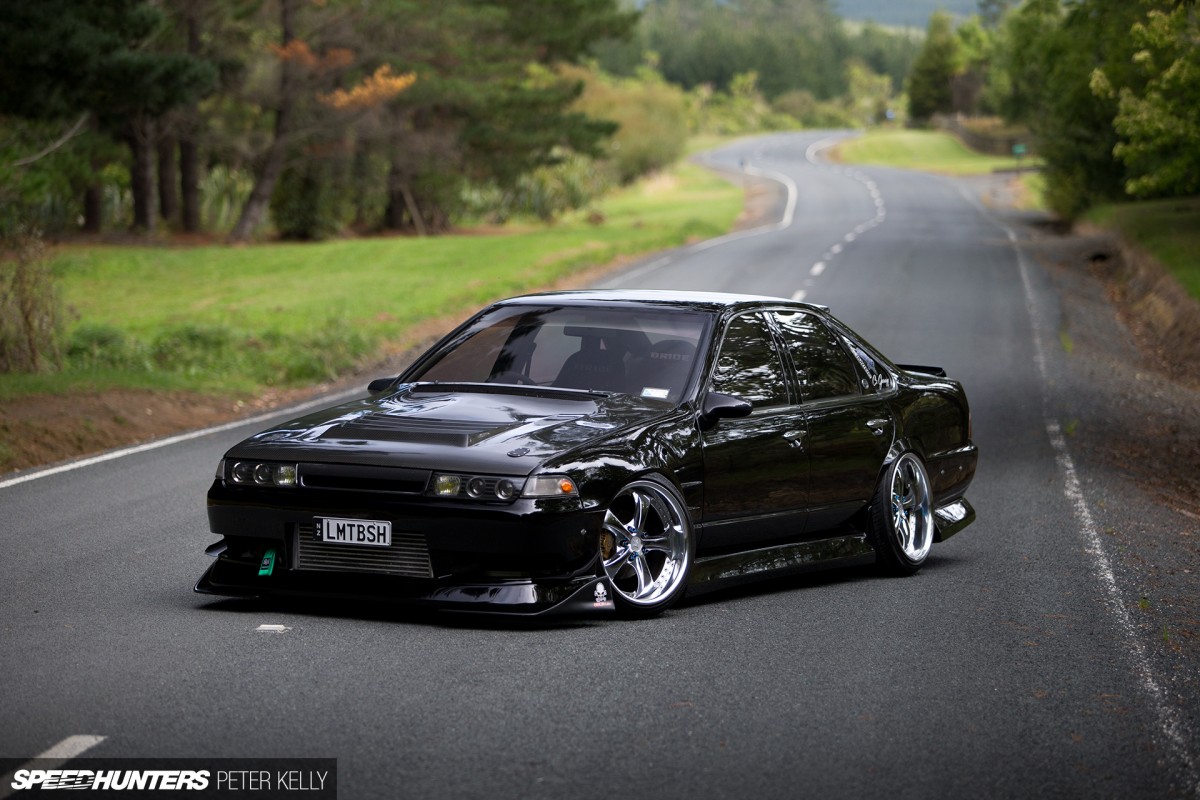 So popular in fact, that during the early days of the D1NZ National Drifting Championship the comparatively long wheelbase Cefiro's became a stable, competitive choice. Notable local drivers Justin Rood, Jairus Wharerau and Curt Whittaker all took to the track in A31s, shredding tyres in front of scores of aspiring Drift Kings and of course, winning.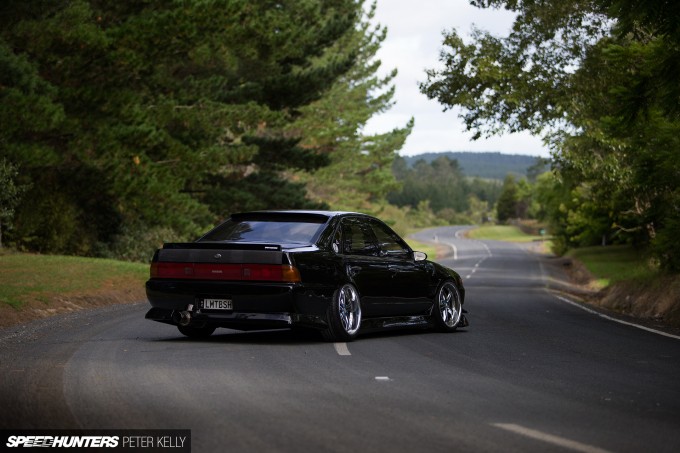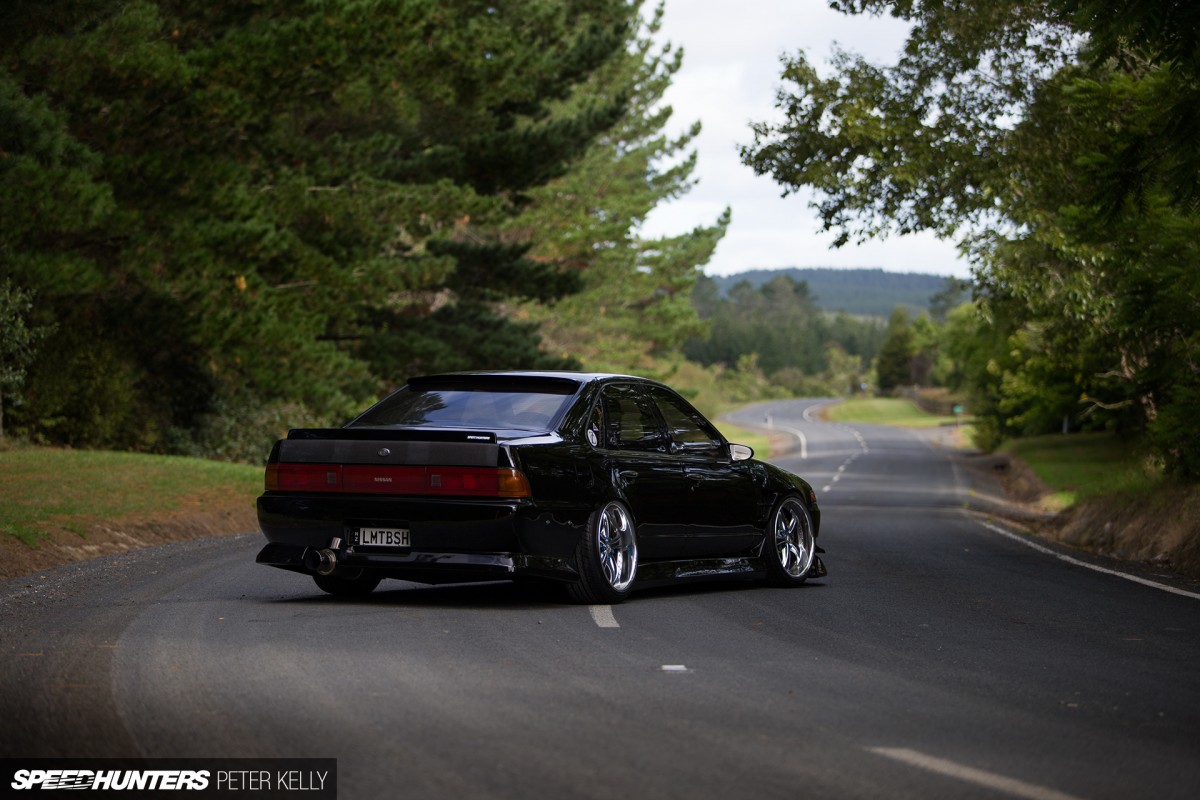 The Cefiro had become Nissan's Cinderella. In those formative years of New Zealand drifting she was being taken to the ball at various tracks nationwide, and those glass slippers… well, she'd elected to wear whatever old, circular size 17-inch wheels she could find and left them all over the ballroom floors in the form of thick black lines.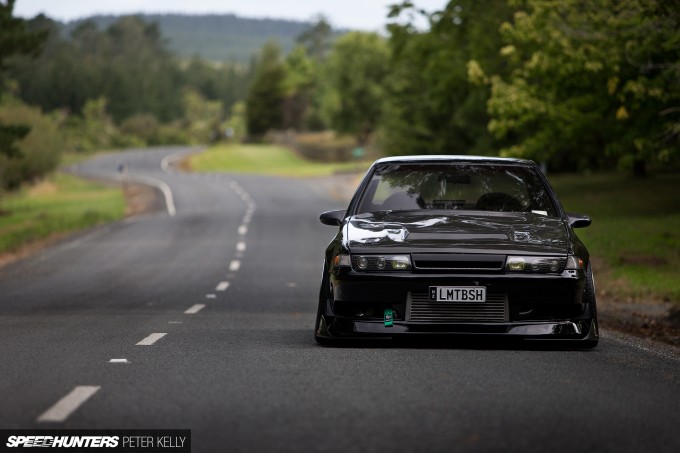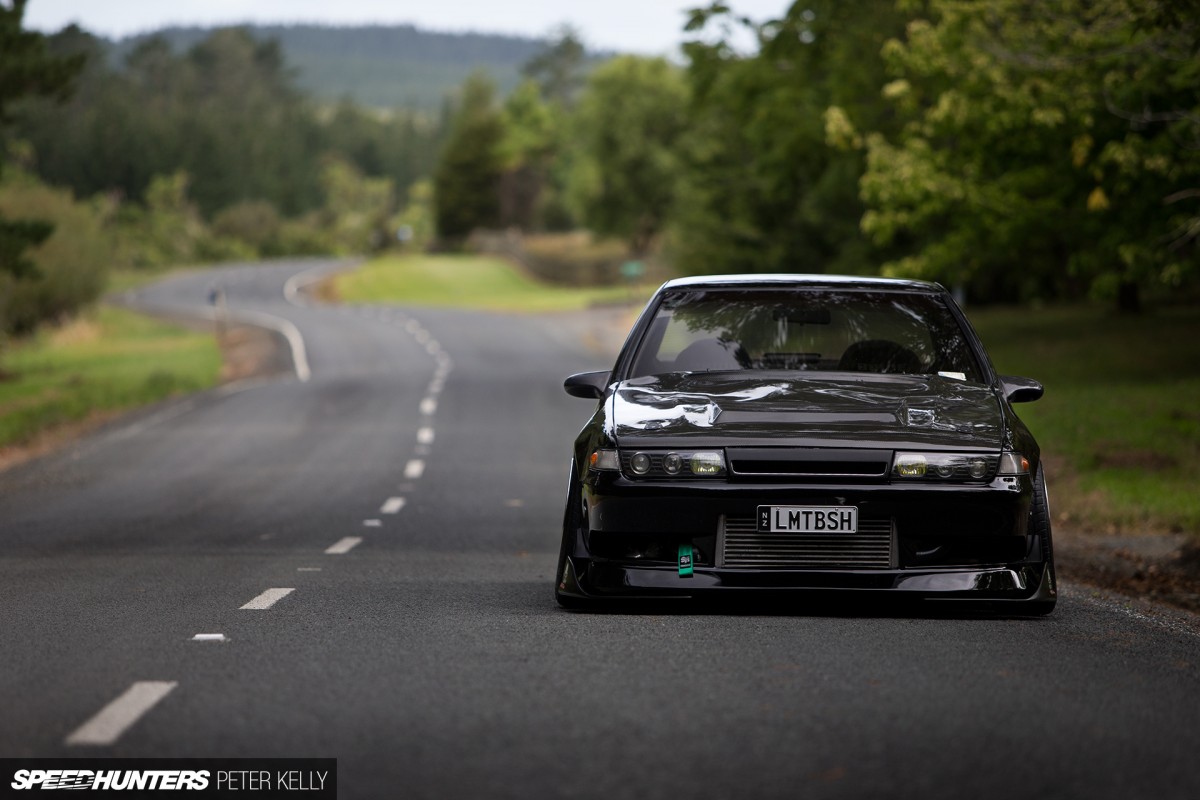 Roughly eight years ago, influenced by the drift fraternity and with a desire to create a RWD Nissan chassis capable of being driven hard at any opportunity, Hamish embarked on a search for a suitable starting point. The Silvia S14 was initially in his crosshairs, however the cramped interior dimensions of the smaller coupe eventually gave way to the endearing volume of the four-door Cefiro chassis. Soon after, Hamish was the proud custodian of a lightly modified A31, packing some quality gear but not without its share of issues to contend with.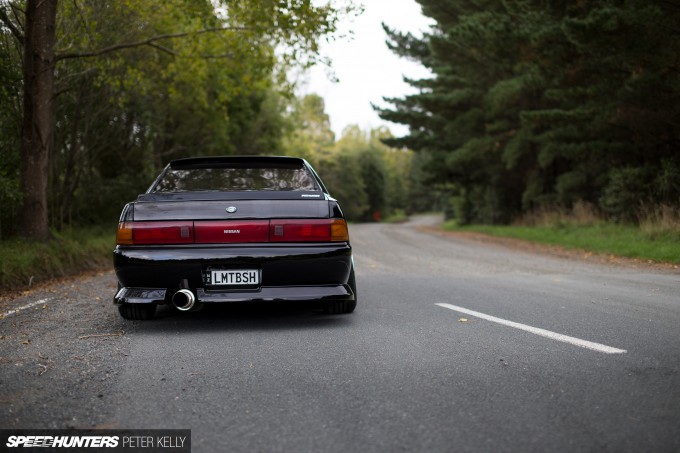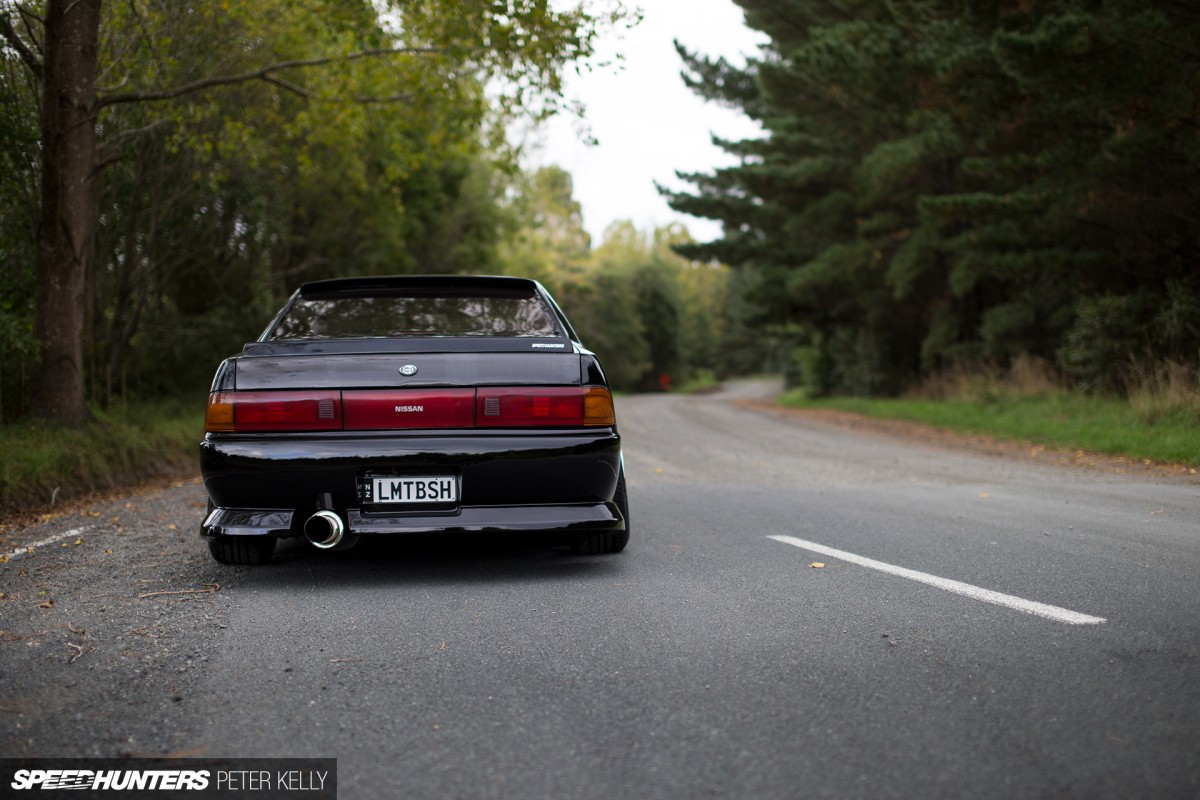 That car – let's call it Cefiro #1 – packed a 230kW-at-the-wheels RB20DET force-fed by a Garrett GT3037 turbocharger and controlled by a Link ECU. Perched on GP Sports coilover suspension and rolling on period-style 17-inch Work wheels, it was a simple and effective street setup. The issues? Without going into too much detail, the culmination of #1's faults resulted in every car fanatic's worst nightmare – fire. Shortly after embarking on the maiden journey, the Cefiro burnt to the ground, leaving Hamish without an A31 and pondering what move to make next.
Cefiro #2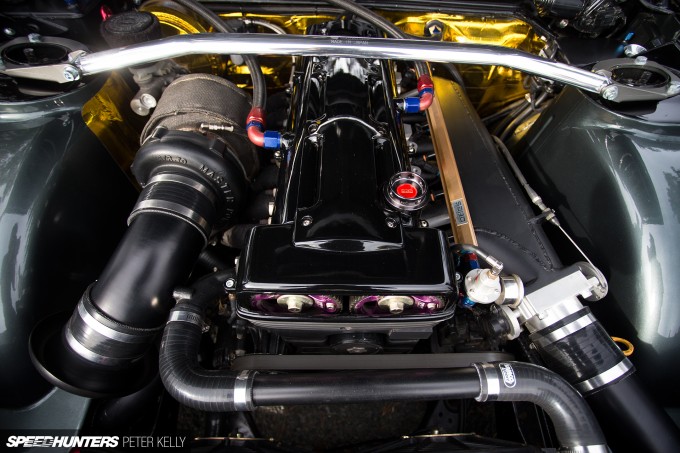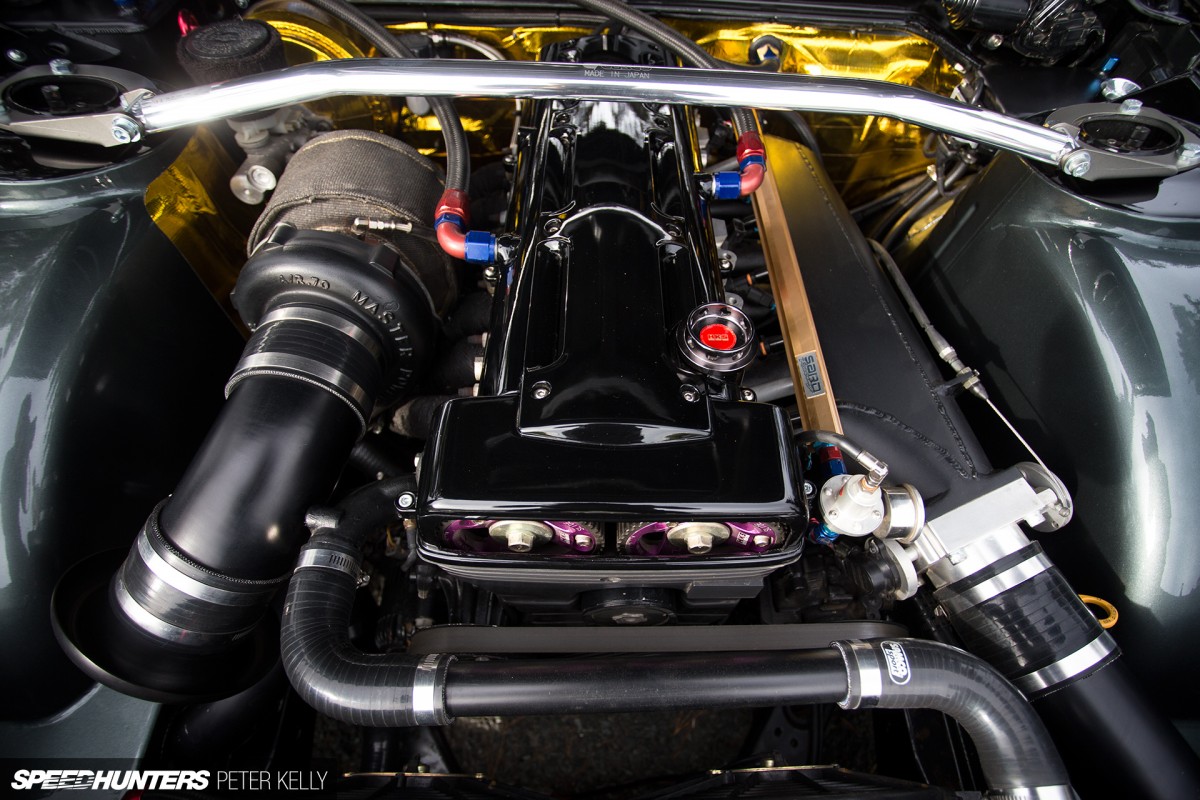 With an empty shed, a mind bristling with ideas and a tenacious desire to continue the road to Nissan nirvana, Hamish made the call to recreate the Cefiro of  his dreams, embracing yet again one of the seemingly unspoken principles of Kiwi car creation: price tag. Through a friend, and New Zealand drifting stalwart Jock Bennett, Hamish took delivery of an A31 rolling chassis for a meagre 200 dollars merely a week after watching the previous car burn.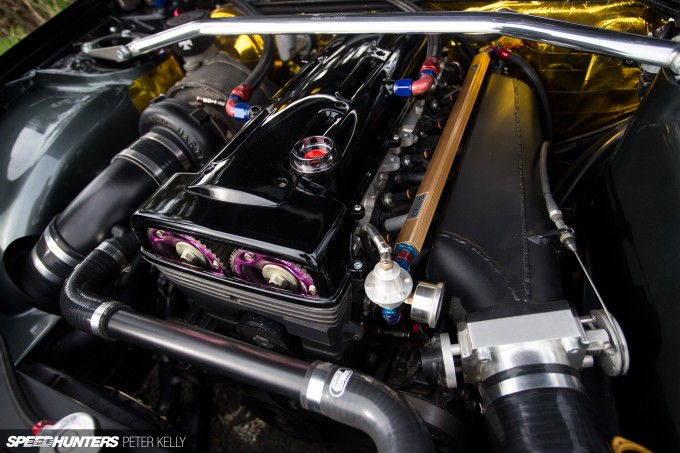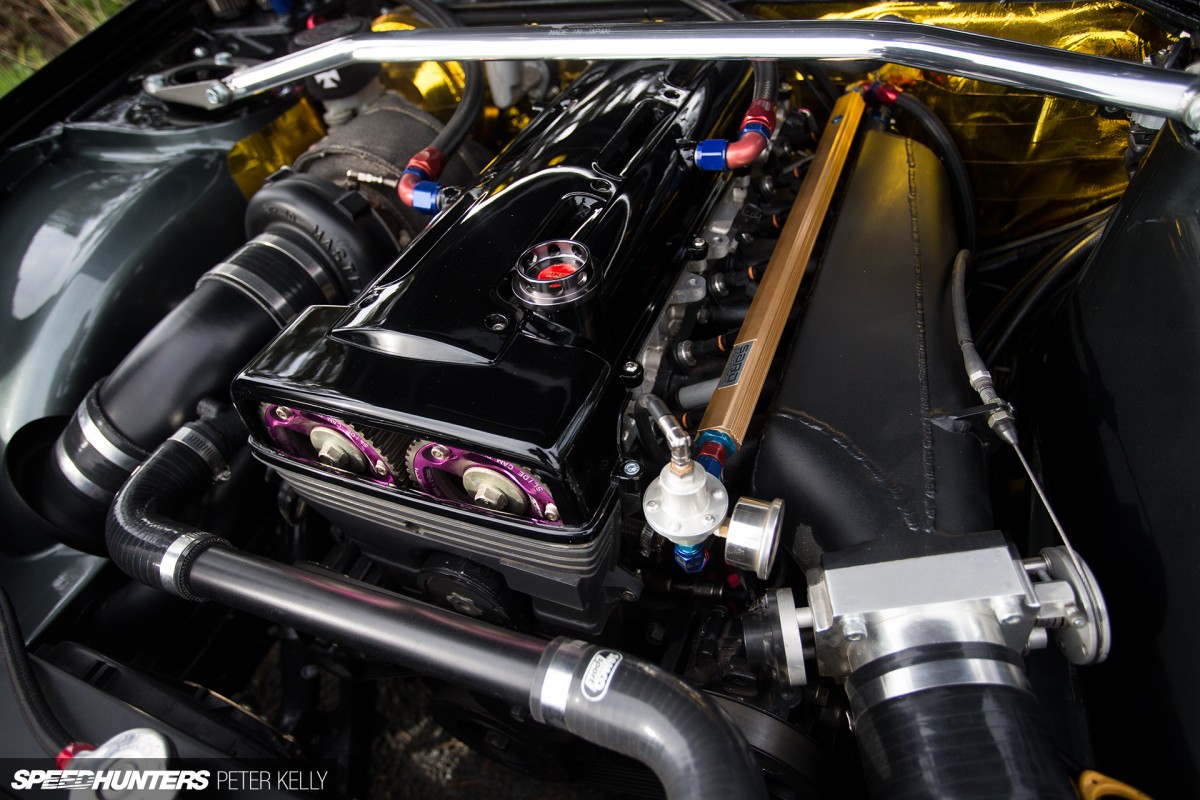 With Cefiro #2 securely within the confines of his shed, the tough, street-legal Cefiro build began in earnest. But wanting a powerplant capable of producing hearty power output with minimal internal modifications led Hamish to making a choice somewhat different to the average build.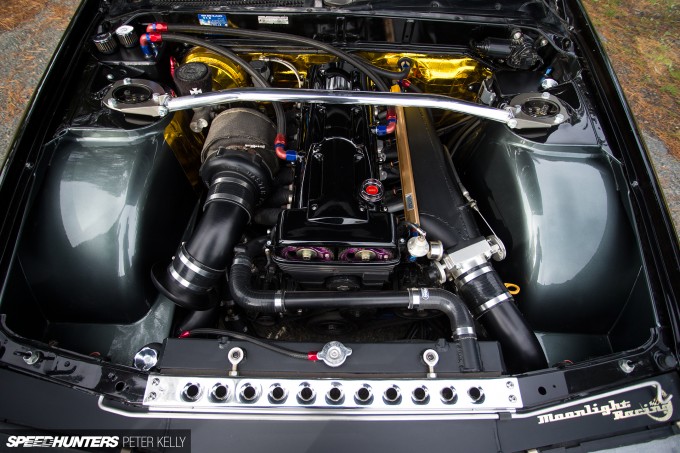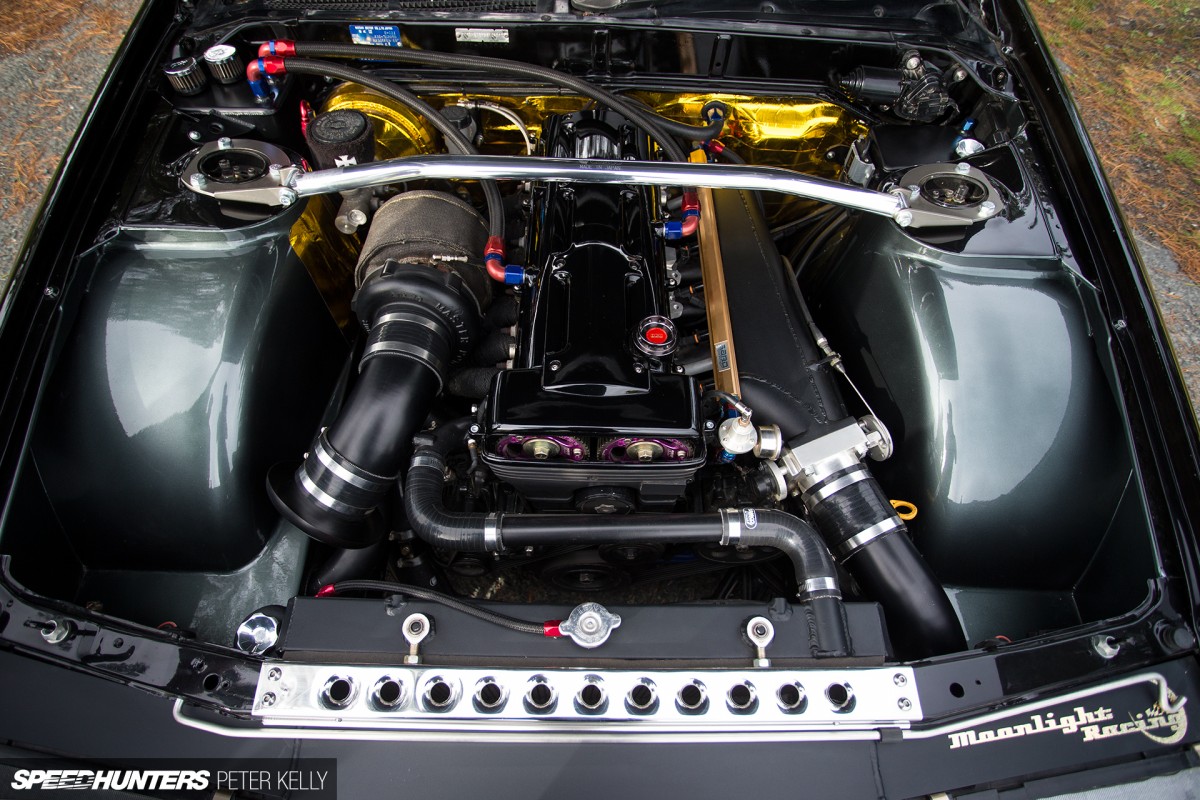 Eschewing the predictable and arguably logical choice of a boosted RB engine, Hamish elected instead to endow the Cefiro's engine bay with an inline six of a different tone: Toyota's venerable 2JZ-GTE.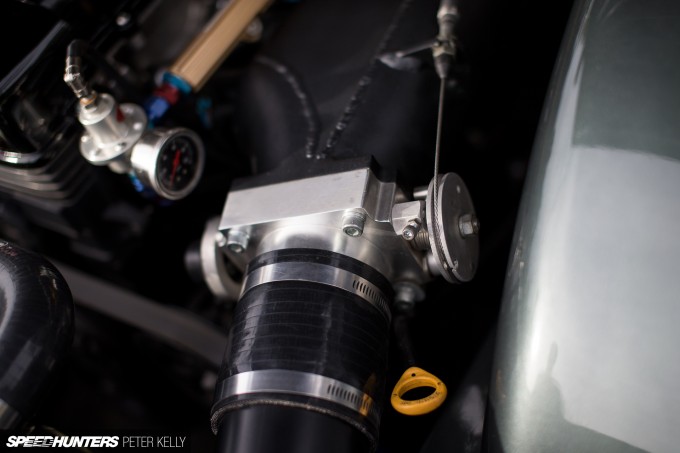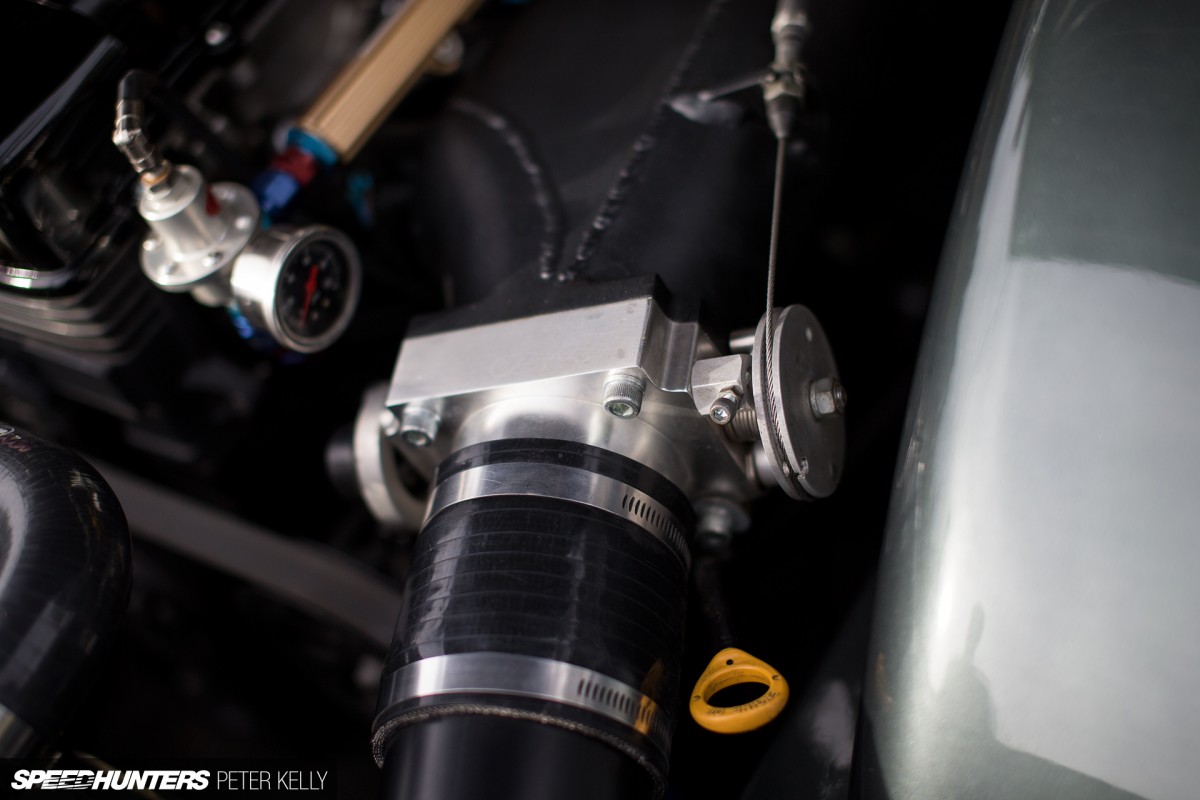 The capabilities of the 3.0-litre Toyota six have been documented time and time again, with power levels north of 600kW (805hp) being regularly achieved on stock internals. Hamish's 'the factory knows best' attitude and a reluctance to endure the development and teething troubles associated with a built engine meant the 2JZ fit the bill perfectly for the A31.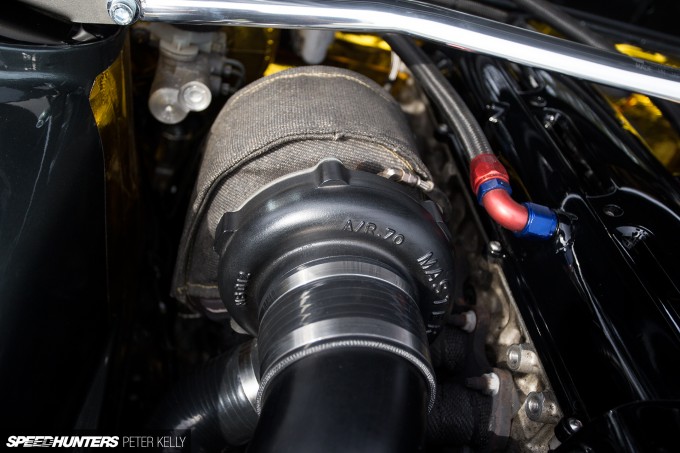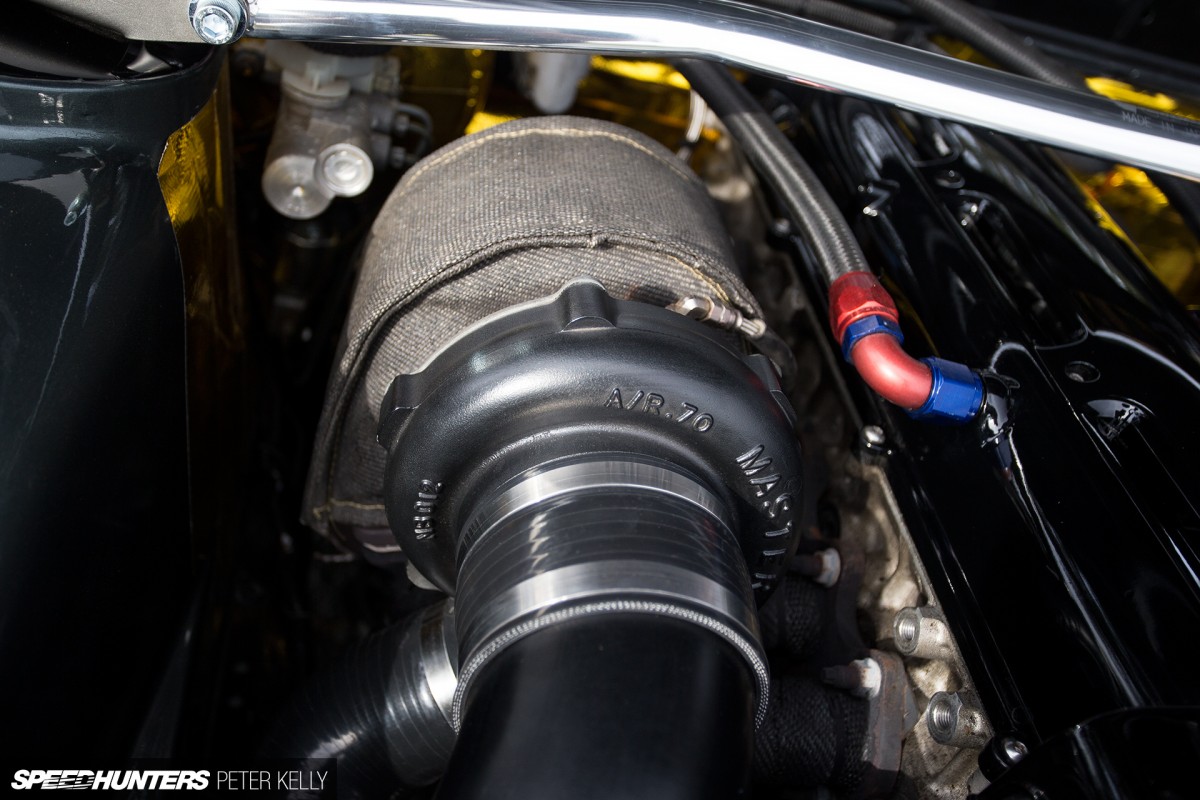 Keeping the stock long block meant an extensive menu of bolt-on performance parts were added to bolster the 2JZ's factory 206kW output. Naturally, a large turbocharger in the form of a glistening Masterpower T61 takes pride of place among the deloomed gunmetal gloss of the Cefiro's engine compartment, sitting proud atop a custom fabricated steam-pipe manifold.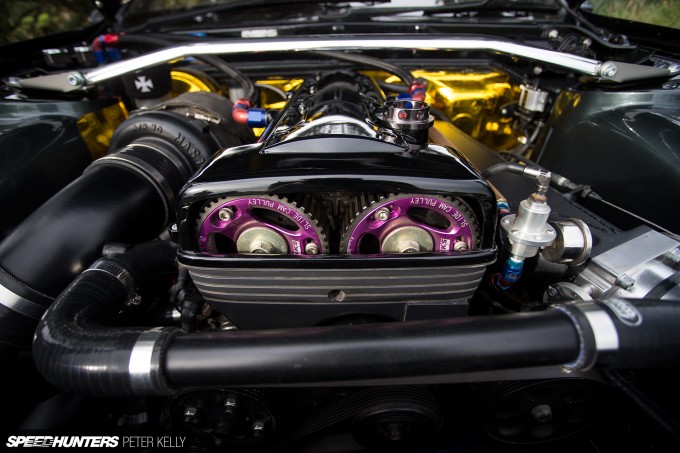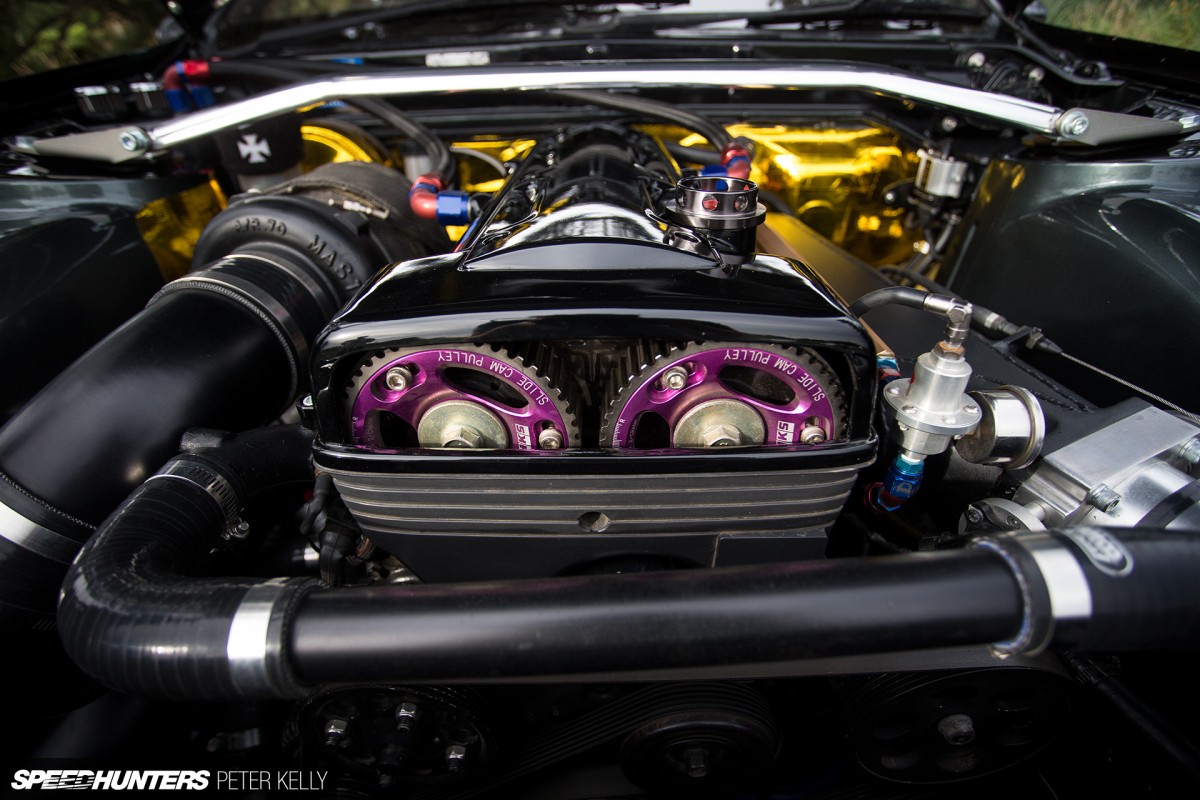 Boost is kept in check with the use of a TiAL MV-R 44mm wastegate, while bespoke parts feature again in the form of custom intercooler piping snaking its way among the bay. Coated in muted tones of satin black they provide an understated, functional aesthetic to the spotless engine bay. Peeking out from behind a modified cambelt cover are a pair of HKS cam gears enabling fine tuning of cam timing.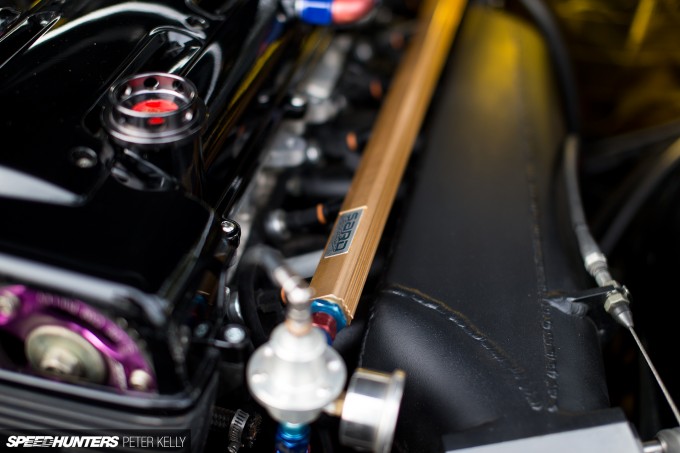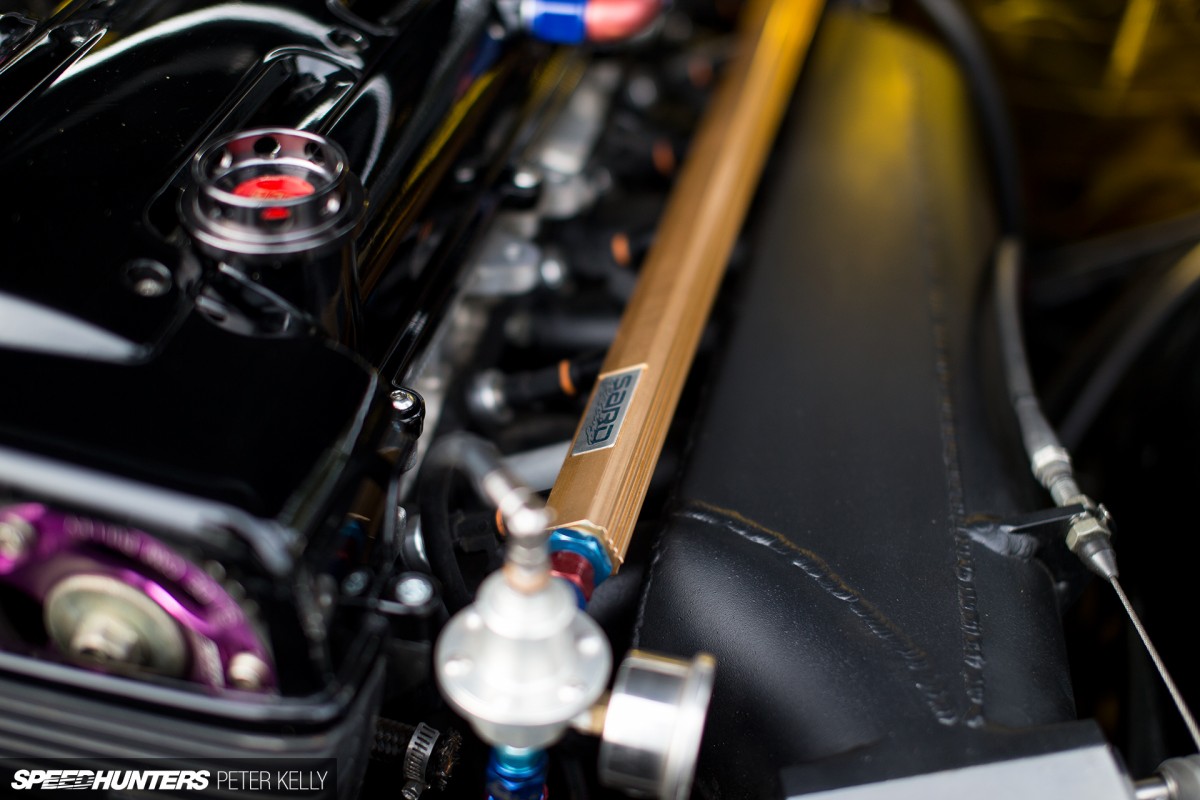 In true Kiwi shed build form, Hamish created a one-of-a-kind inlet plenum, which inhales air through an 80mm throttle body via a large front-mount intercooler to ensure inlet air temperatures and the risk of detonation is kept to acceptable levels.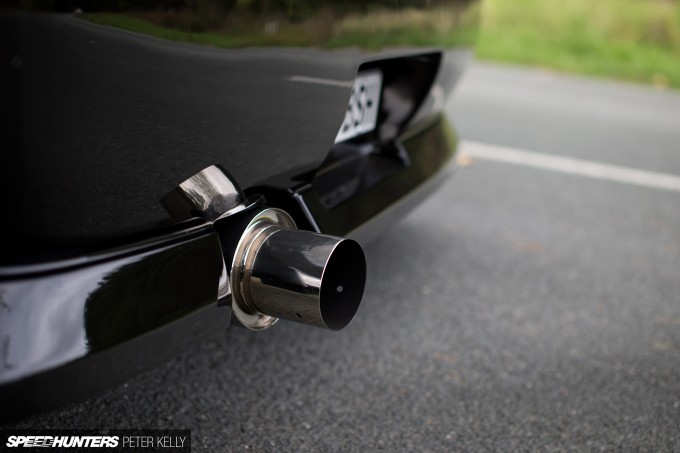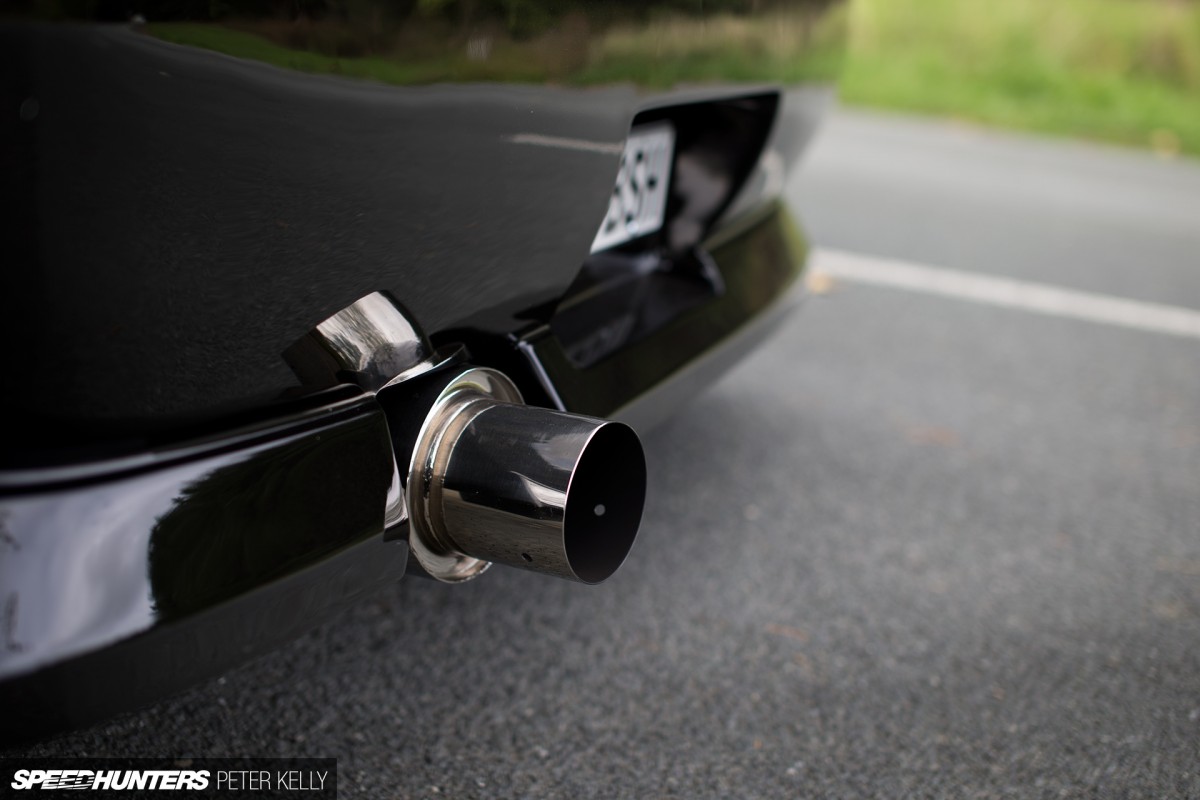 As anyone who has attempted to wedge an engine into a chassis it was never intended to reside in, challenges were required to be overcome – in this instance compounded by the fact the inlet and exhaust reside on opposite sides of the 2JZ than on the RB found in the Cefiro from factory. The 3-inch stainless exhaust from the dump-pipe back required an oval cross section to squeeze down the driver's side of the chassis in order to maintain adequate ground clearance, while on the passenger side Hamish enacted a necessary shift of the fuel lines by creating custom hard lines to feed the 1000cc Bosch injectors lined up in a row along a Sard fuel rail.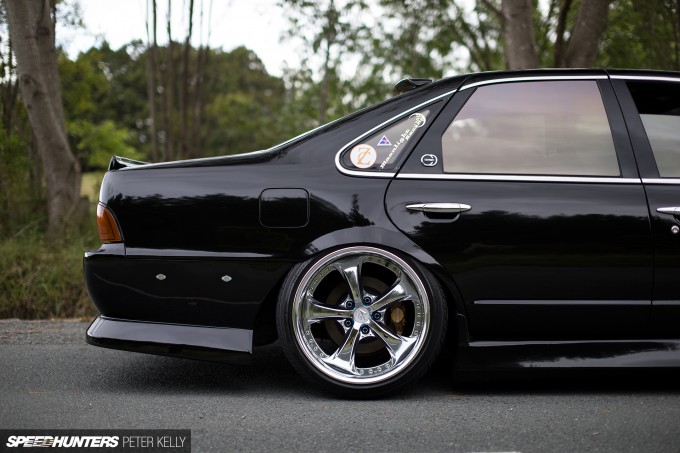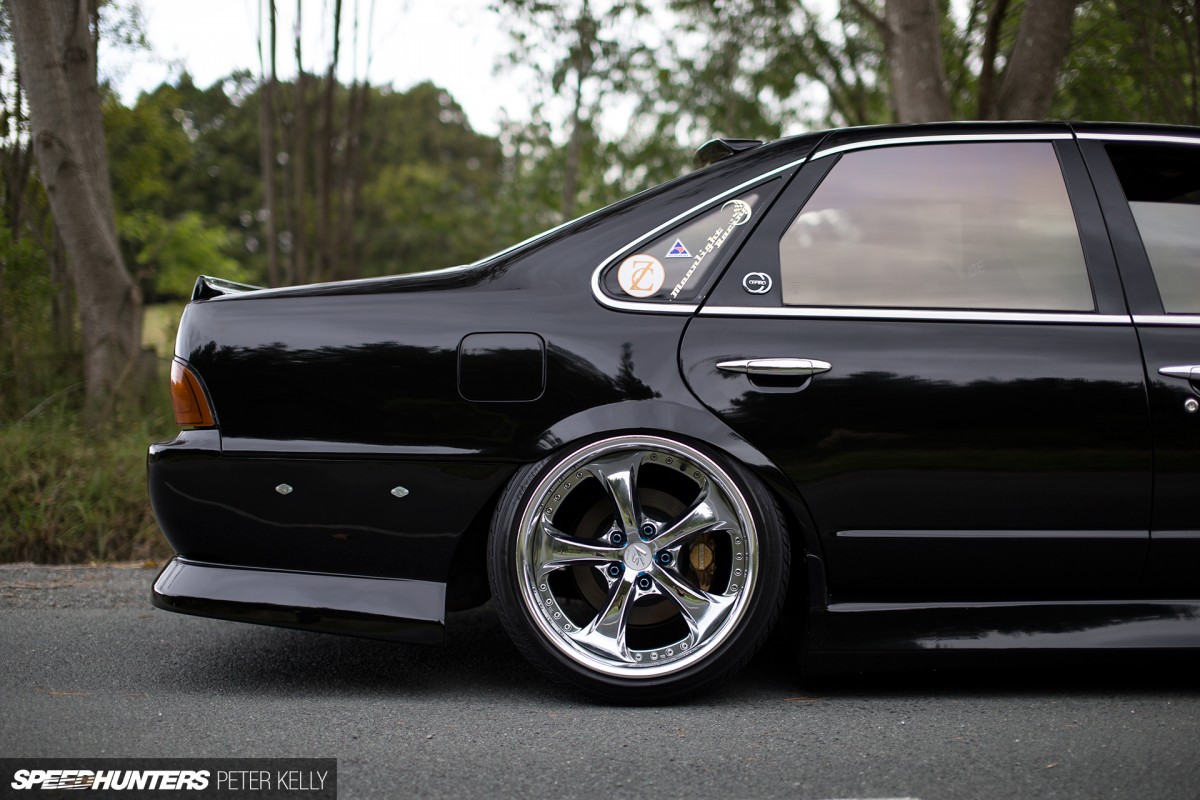 As a result of the careful choice of parts and a quality tune managed by a Link G4 ECU, the 2JZ pushes a hearty 380kW (510hp) at 6500rpm to the rear treads on a responsive 16psi of boost pressure. In the real world it's enough to reduce a perfectly good pair of tyres to dust with little more than a whiff of throttle.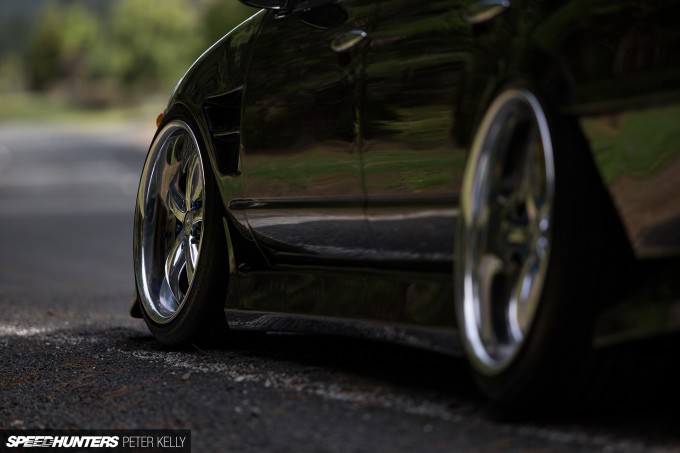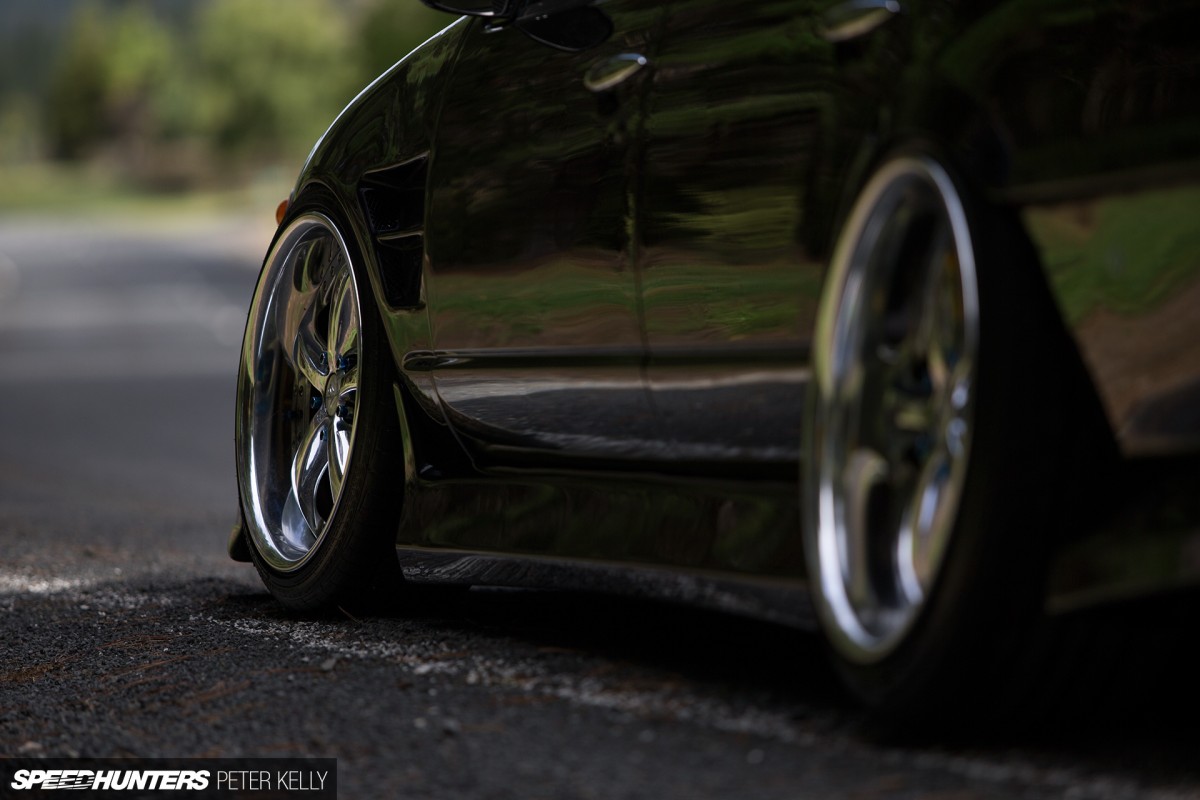 OZ Racing adjustable platform struts on all four corners keep the tyres glued to the tarmac, while the chassis is graced with quality components. C's Garage provided a set of their 555 Knuckles and associated extended LCAs; tie rods and a modified subframe moving the steering rack forward and maintaining functional geometry. Come alignment time, the usual assortment of adjustable castor, toe and camber components allow the behaviour of the Cefiro to be tweaked to Hamish's liking.
Supermodel, Oh Yeah!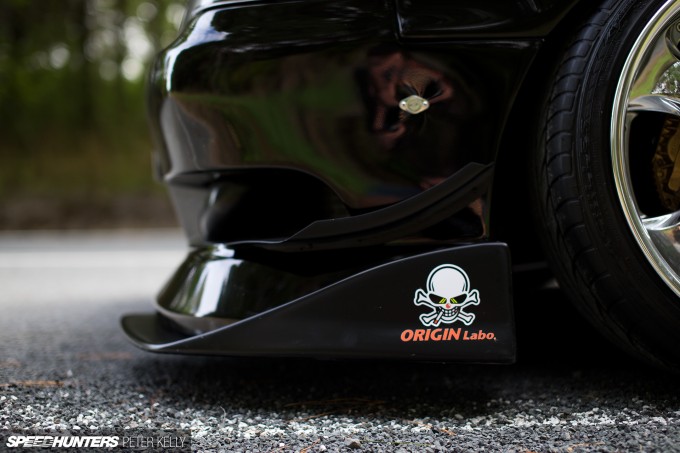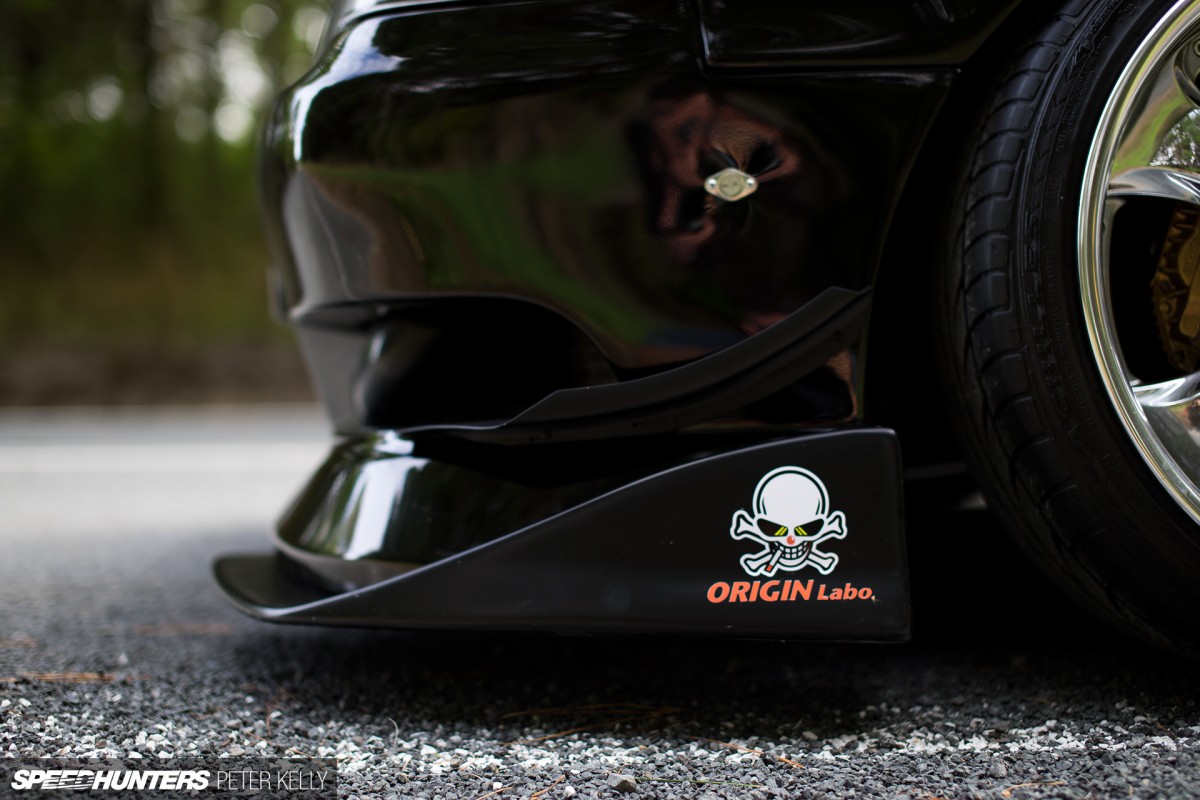 While the factory-issue appearance of the A31 is not one many would lump into the 'beautiful' category, careful choice of exterior and suspension components has meant the mundane has been reconstructed as the sublime with a distinctively Japanese appearance. The Origin Labo Stylish Line bodykit matched with obligatory Origin Labo canards brings the exterior bang up to date while somehow maintaining a look reminiscent of Japan's street drift heroes.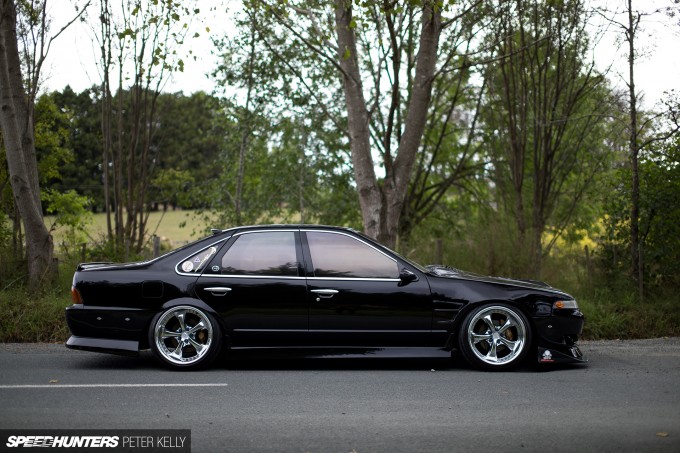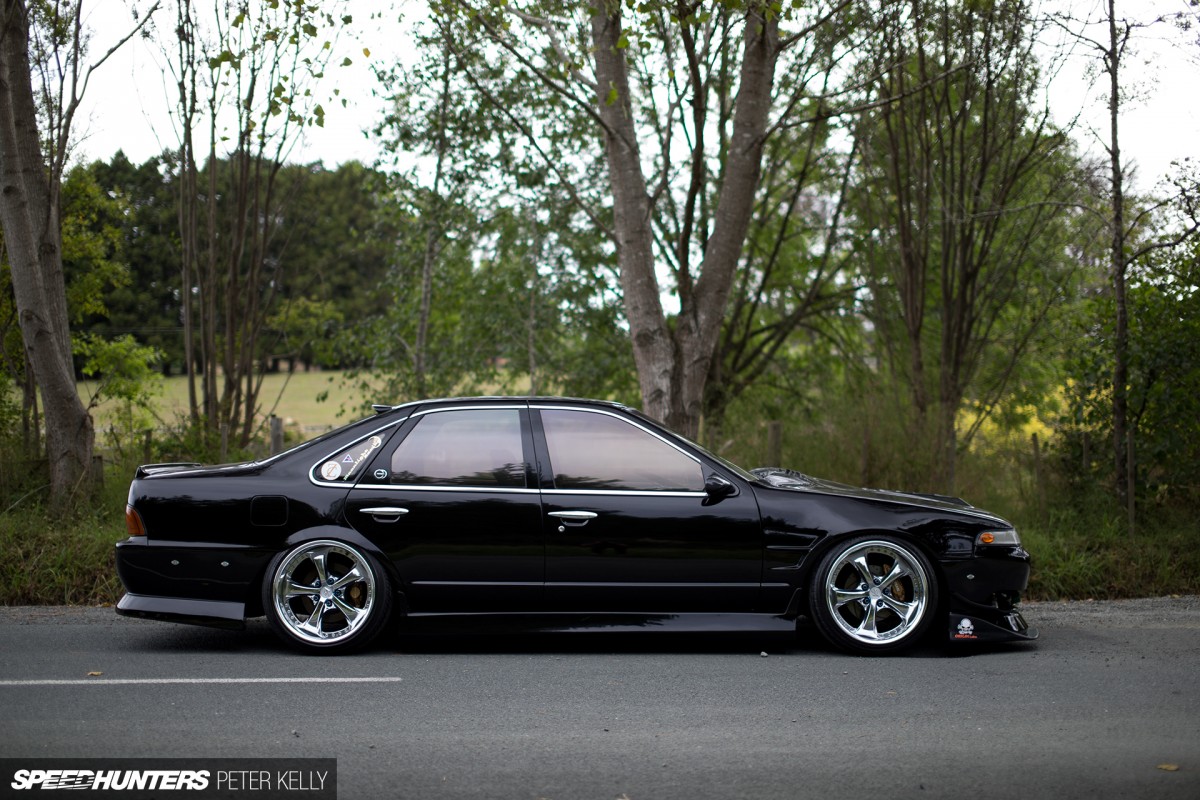 D-Max vented front guards, roof spoiler and a Destroy Composites carbon fibre bonnet compliment the arrow-straight bodywork – once again a project undertaken by Hamish himself in the shed. Deep gloss black paint flows over the curves of all-steel flared rear arches containing quite likely the ultimate in period wheels to bolt on this '80s child sedan.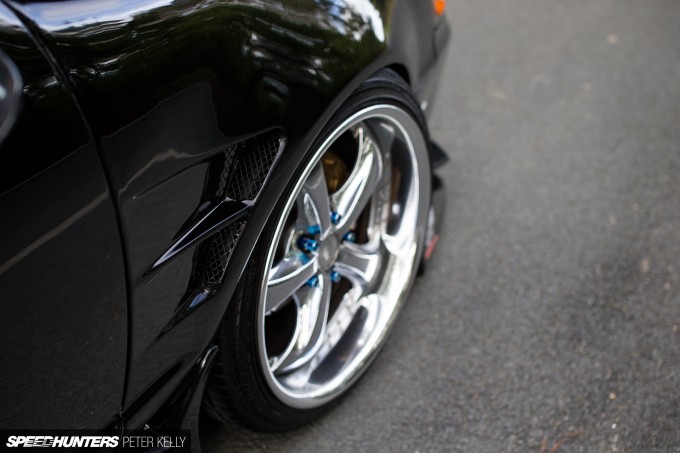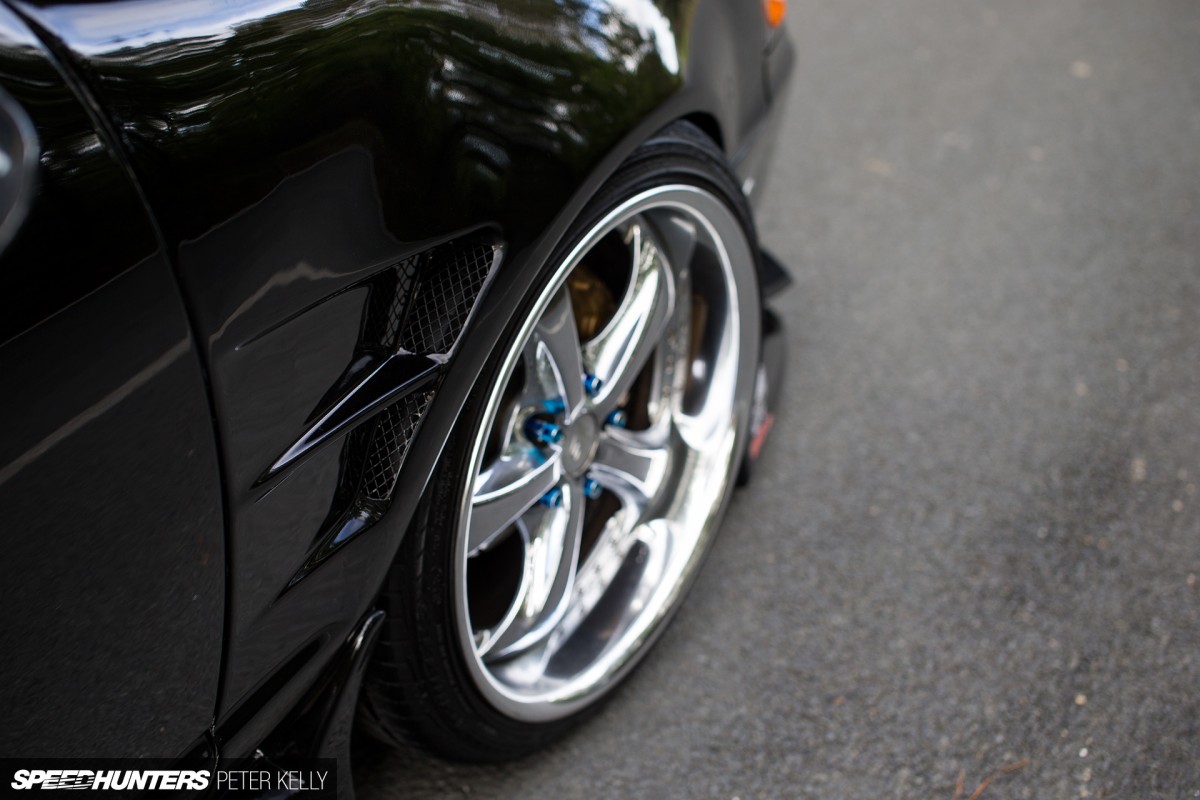 To me, the Work VS-XF has always been one of those wheels that strikes the ideal balance between VIP class and circuit aggression – a trait that has been used to maximum effect against the moody black hue. Measuring 18×8.5 inches in the front and 18×9.5 inches out back, and finished in a stunning bright chrome, the Works really, well, work with the overall theme, while adding a stronger sense of authenticity to the overall appearance.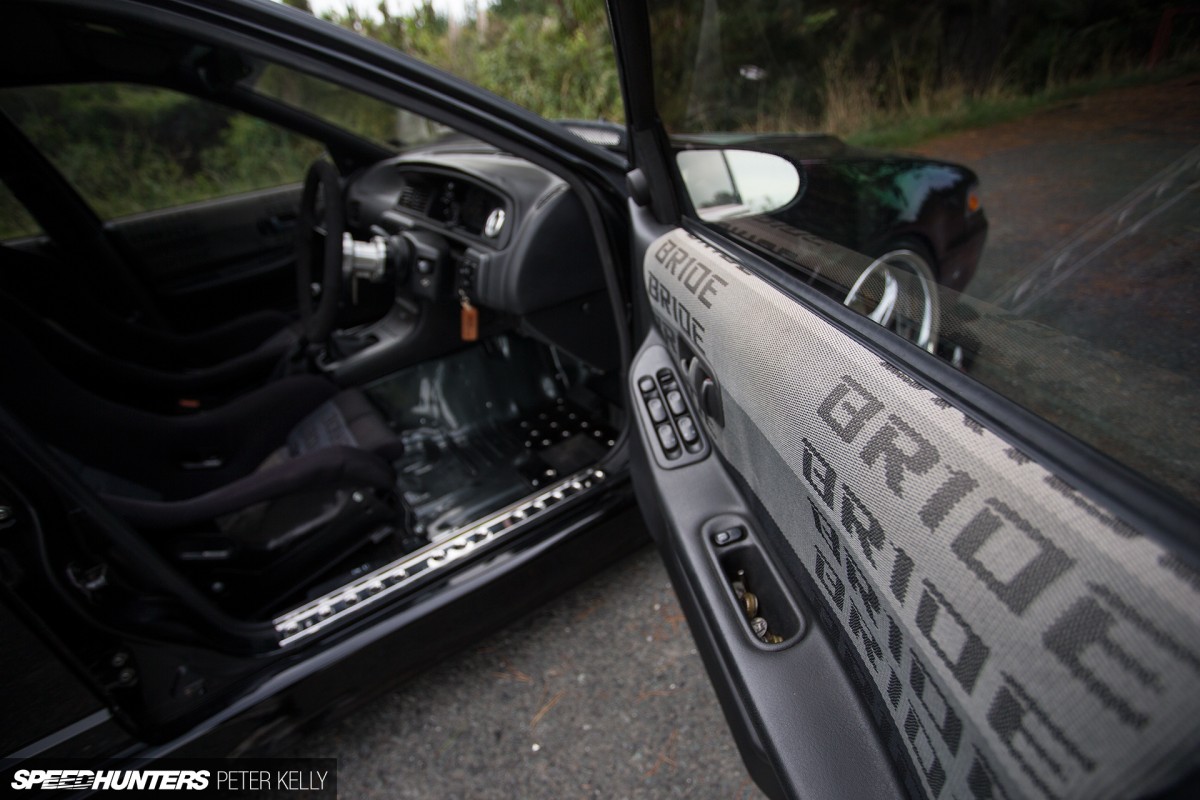 Not merely content with a strong engine, chassis and exterior package, the enduring attention to detail is evident inside the Cefiro.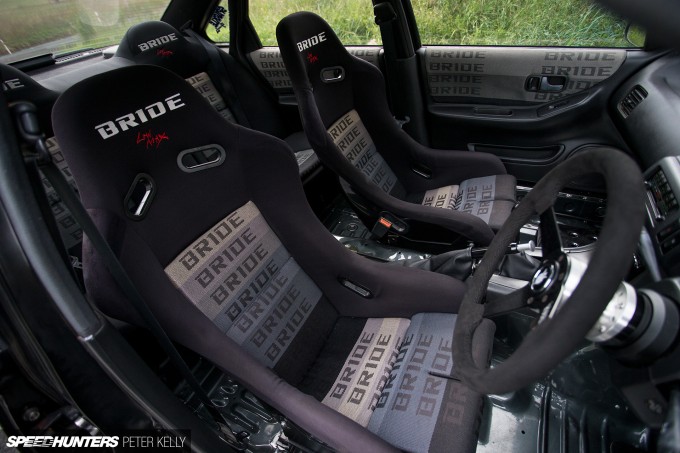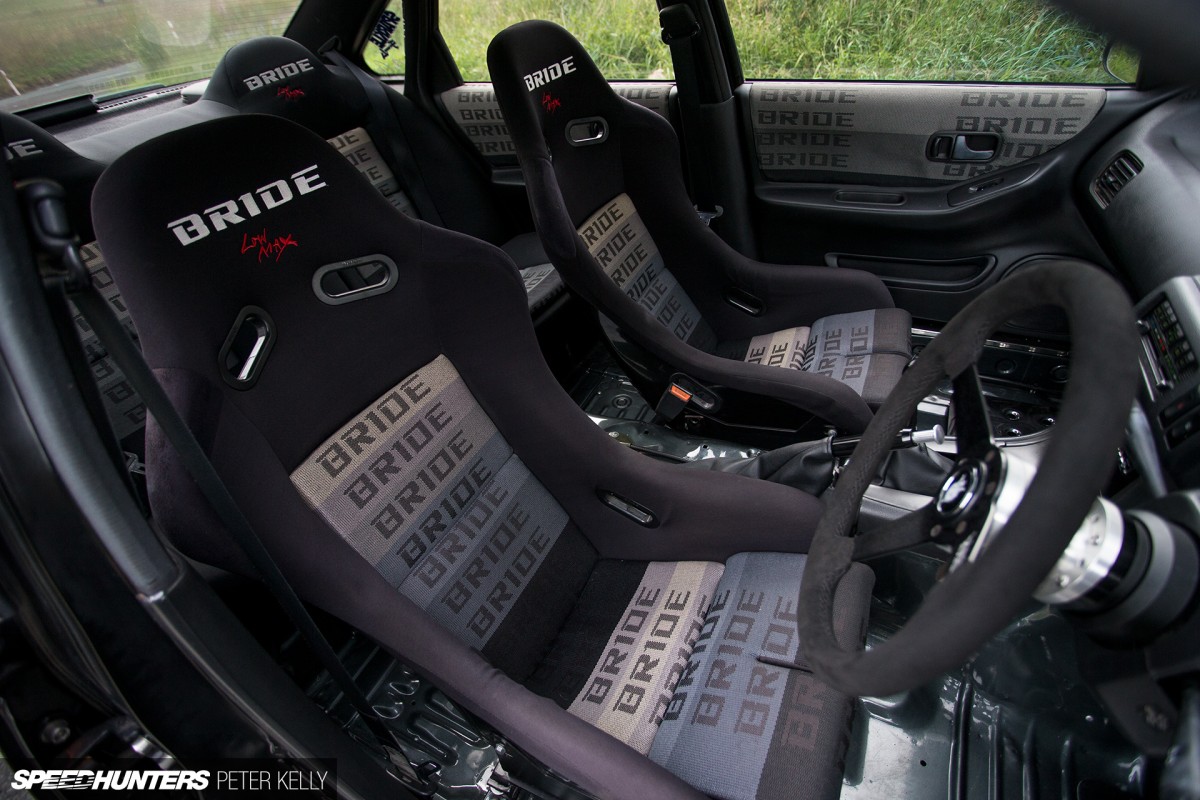 Taking centre stage among the interior (and yes, a Nissan interior of this vintage is once again a less than inspiring place to be in stock form!) is the swathes of Bride Gradation fabric draped across the front fixed-back seats, retrimmed rear bench and even replacing the factory fabric on front and rear doors.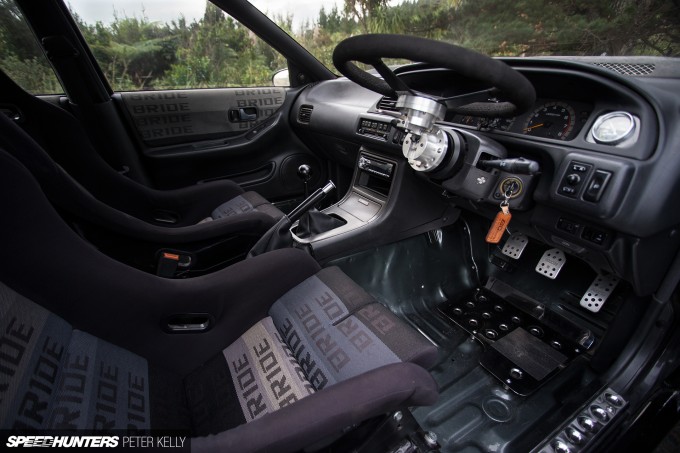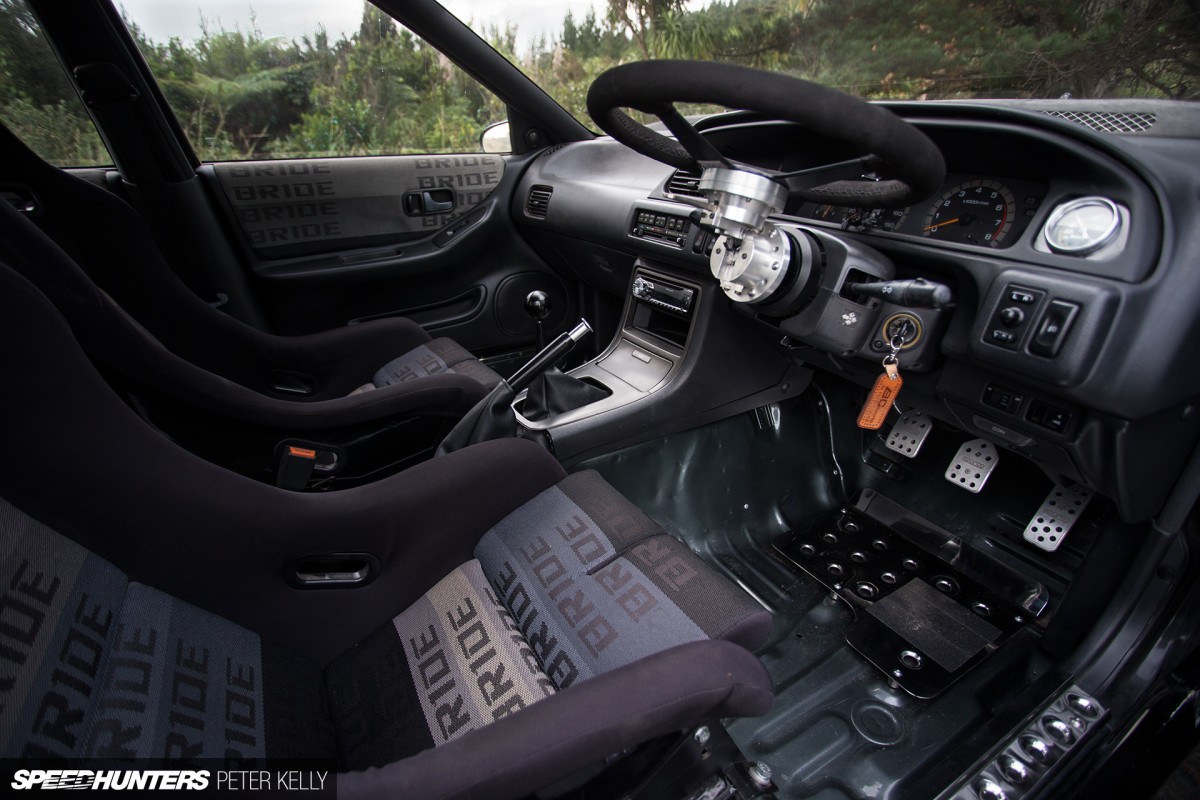 In favour of a pseudo-race car atmosphere, the carpet has been binned, sound deadening removed and the floors impeccably finished in a gunmetal tone, contrasting subtly with the exterior darkness. Keeping filthy footwear from detracting from the toils put into the interior coatings are custom-fabbed dimple died stainless floor 'mats', complete with matching sill trims.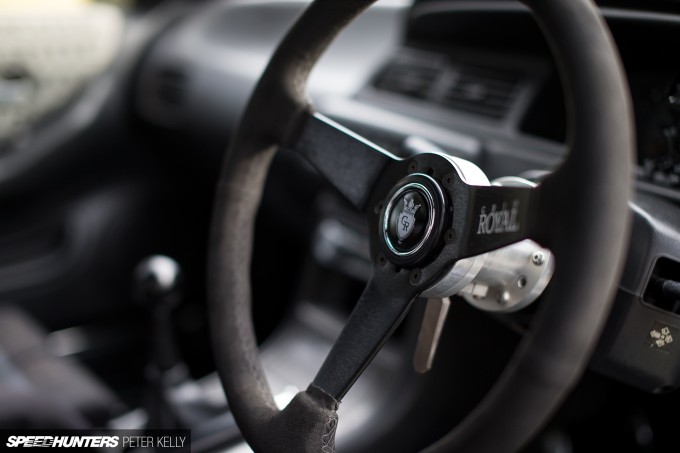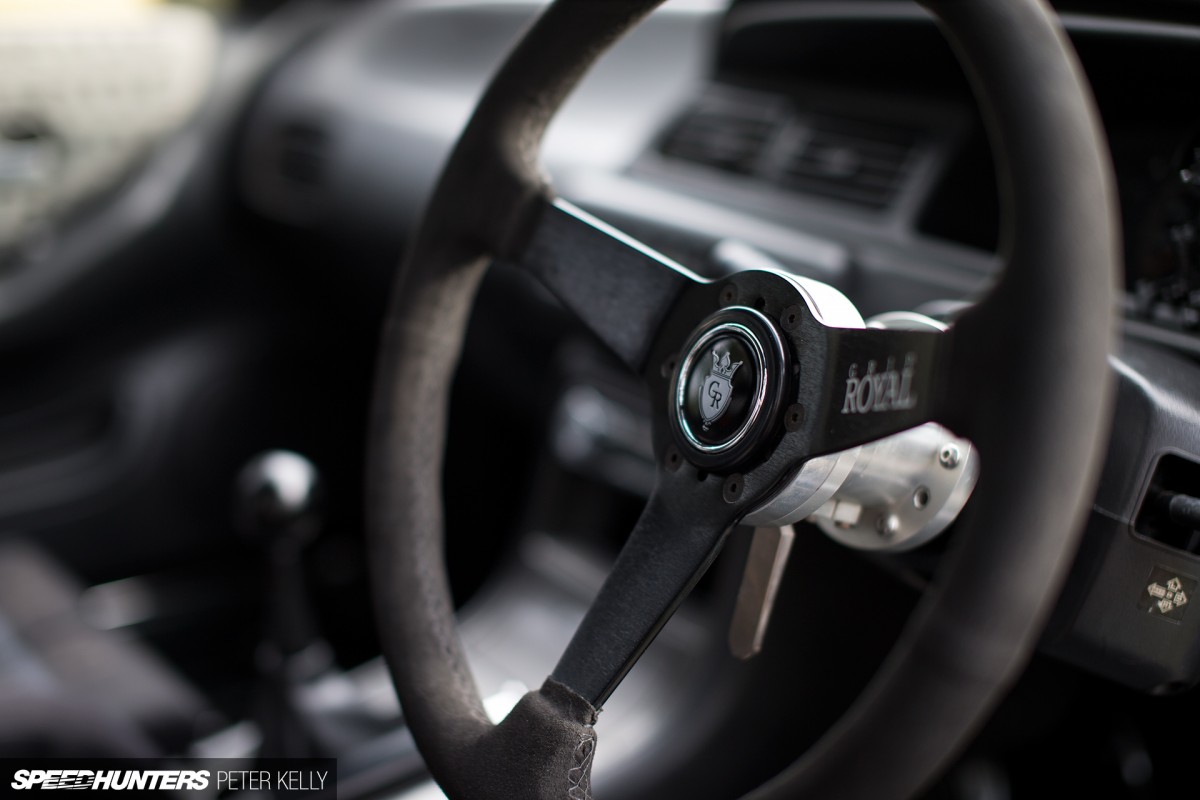 Carefully selected accessories complete the interior – a classically-styled Grip Royal steering wheel in black points the Cefiro at the next apex, while GKTech provided the gearknob connected to a Toyota R154 5-speed gearbox and handbrake lever, complete with spin turn knob, to complete the tactile in-car experience.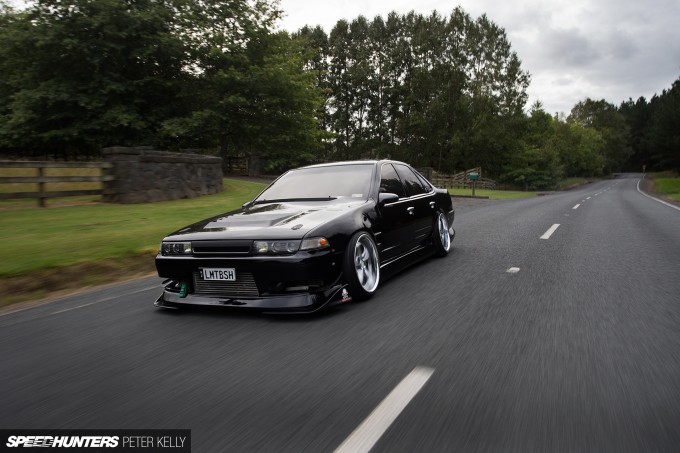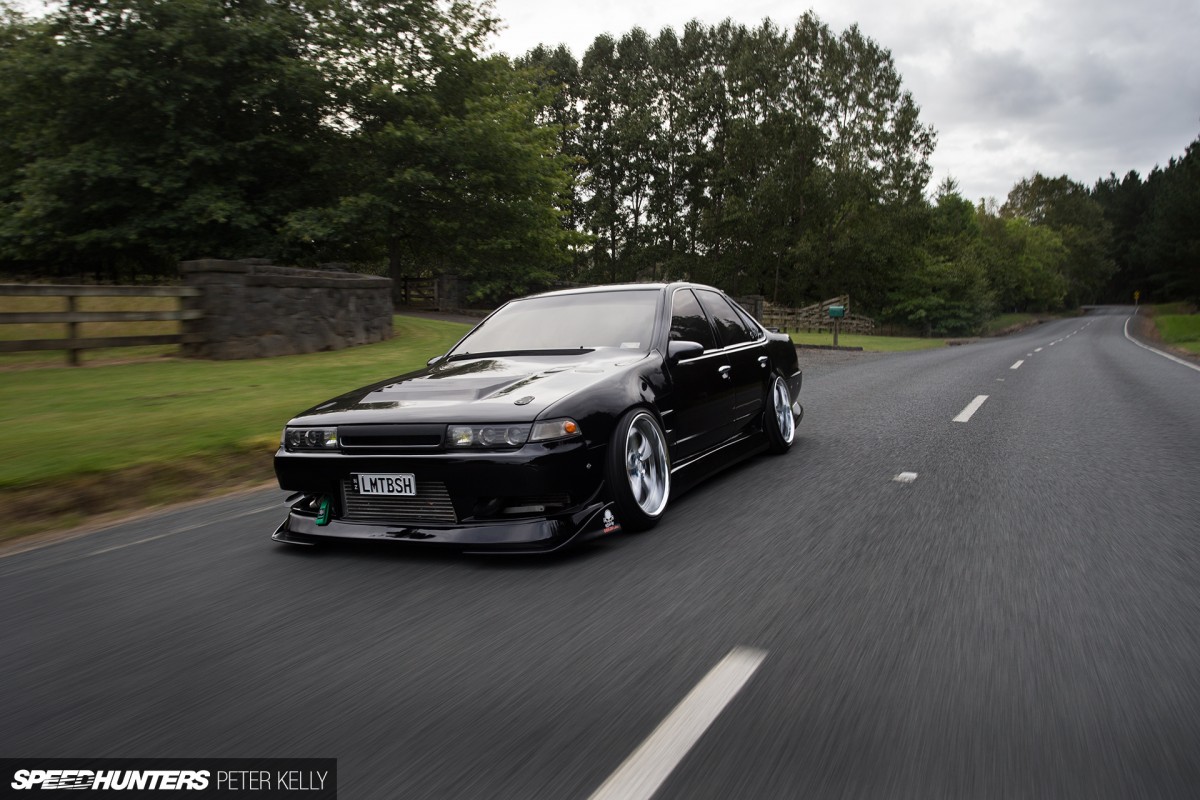 Taking stock of the end product, it's clear that in his interpretation of a cult classic street build Hamish has strived to create a well-rounded, cohesive build. From the outset, he explains this was always the intention, from the moments the blueprints were laid and the appropriate research was undertaken in order to elevate the build to the level reached.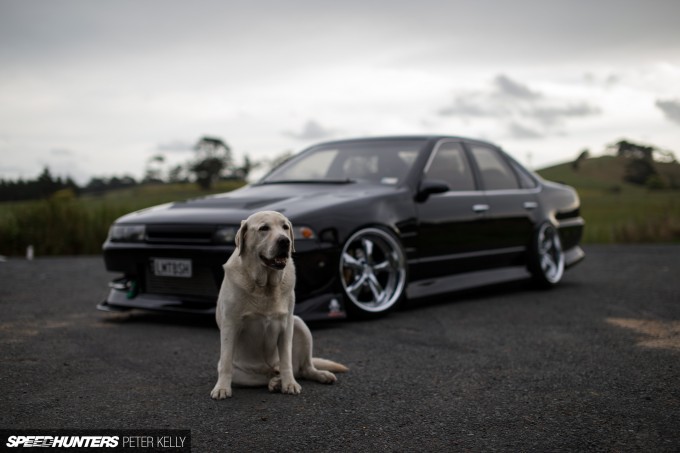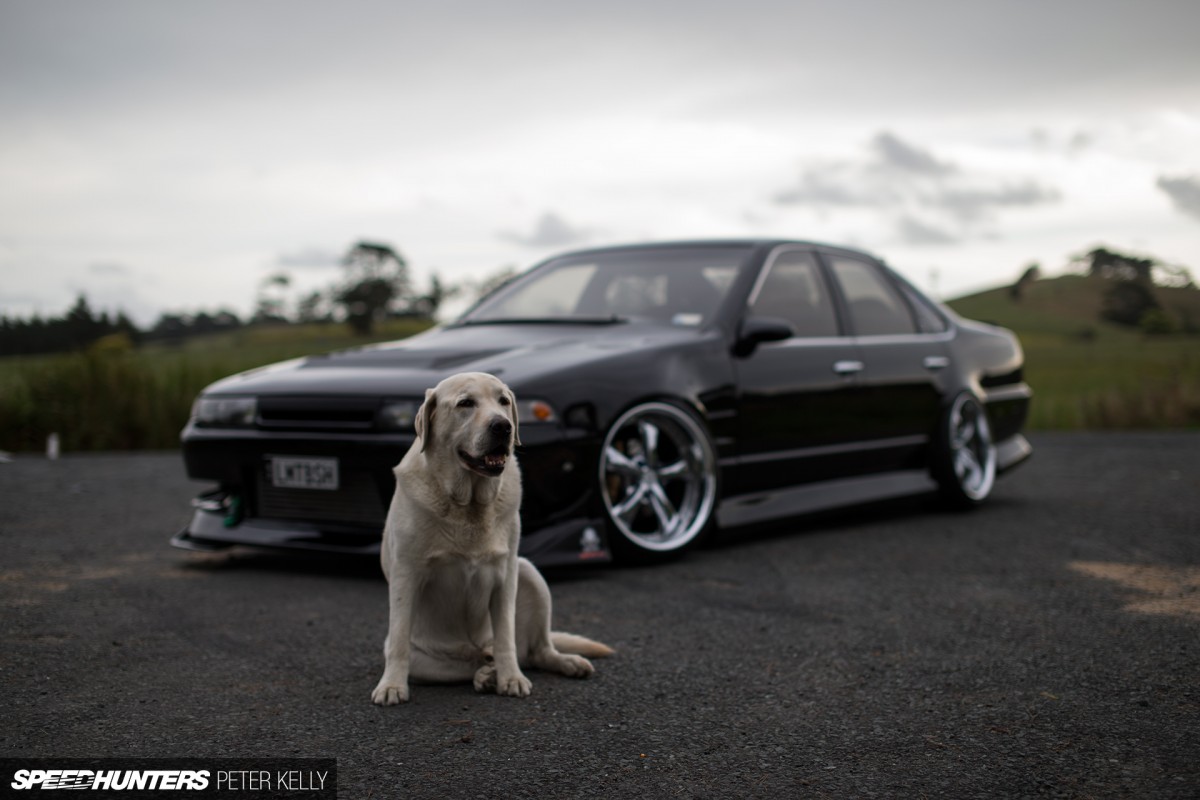 And like so many builds I'm continually stumbling across as I scour our little islands in the Pacific in the pursuit of innovative material to showcase, it's come from humble beginnings. A proper rags to riches tale, engineered in a shed with the resources at hand and above all, built to be driven like it ought to be. The 'Limit Bash' moniker displayed on the license plates are a dead giveaway of the judicious application of the right foot applied regularly to the once mundane, humble Cefiro.
Richard Opie
richy@speedhunters.com
Instagram: snoozinrichy
Photos by Peter Kelly
Instagram: speedhunters_pedey
pedey@speedhunters.com
Cutting Room Floor