It doesn't matter what kind of engine configuration you're running – the reality of Formula D Pro competition is that if it's not making north of 800hp, it's hard to compete. With the latest generation of tires and chassis setups, top level drift cars need huge power to keep the wheel speed up due to the high levels of grip.
So how is Fredric Aasbø's four-cylinder Scion tC able to not just compete, but regularly beat its V8 peers in a world that swears black and blue that eight cylinders are the only way to go? This very cool video should give you a good indication about what goes into the tC's screaming 1000hp engine, but we also asked its builder, Stephan Papadakis of Papadakis Racing, to give us a brief run down: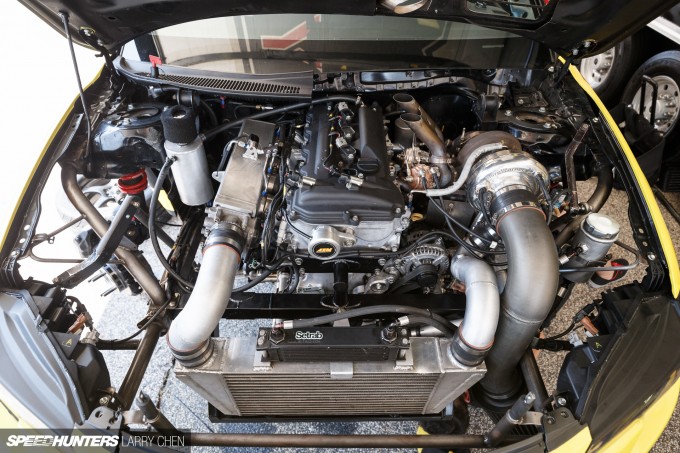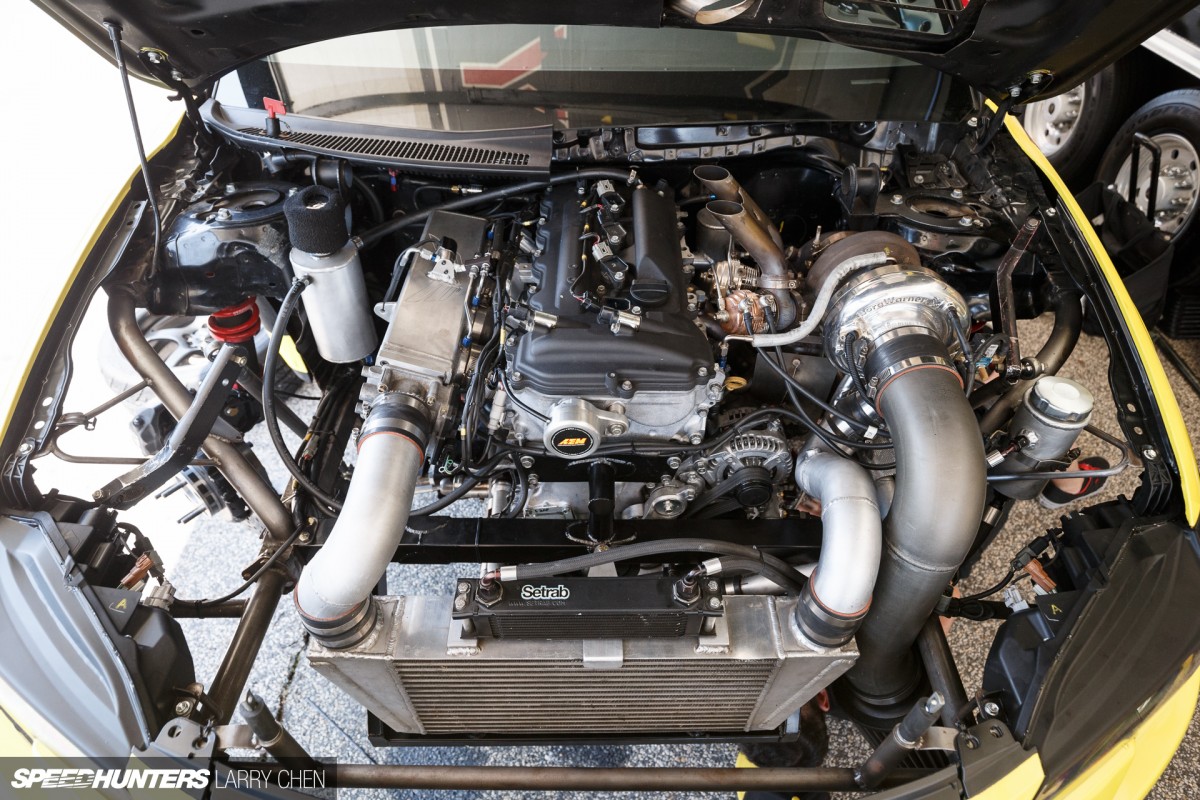 "We start with the 2014 Scion tC 2AR-FE engine, which in stock form makes 180hp at the flywheel from 2.5 liters. Our engine build consists of JE forged pistons, custom rods and a stroked crank, which pushes capacity out to 2.7 liters. Portflow Design, who builds and ports our cylinder heads, replaces the entire valvetrain with Supertech valves, springs and retainers. Stock, the engine redline is 6700, but with the upgrades it's good for 8200rpm-plus."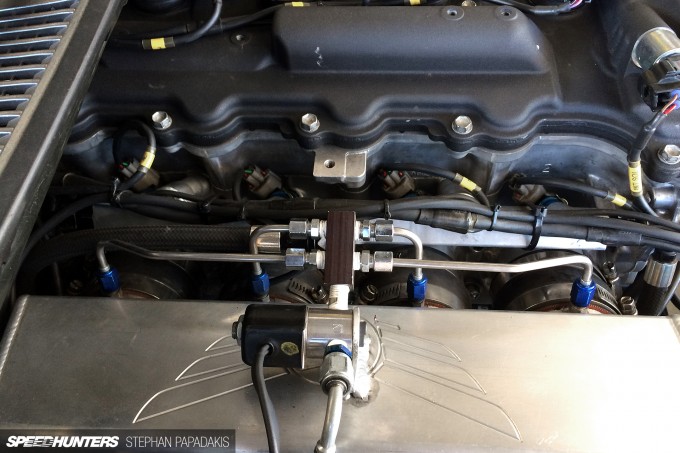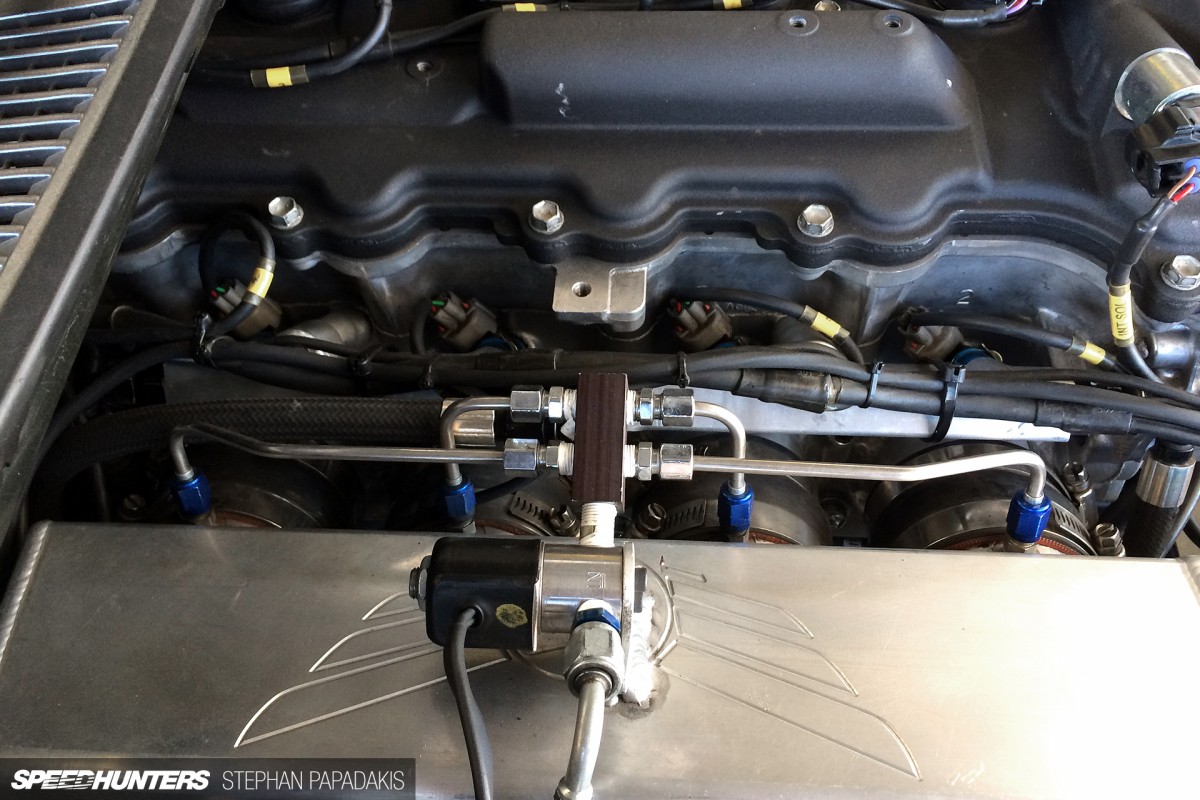 "The E85 fuel is delivered through four Injector Dynamics ID2000cc injectors controlled by an AEM Infinity ECU. The extra fuel for the nitrous is also injected through the ID2000s and controlled by the nitrous function in the AEM Infinity software."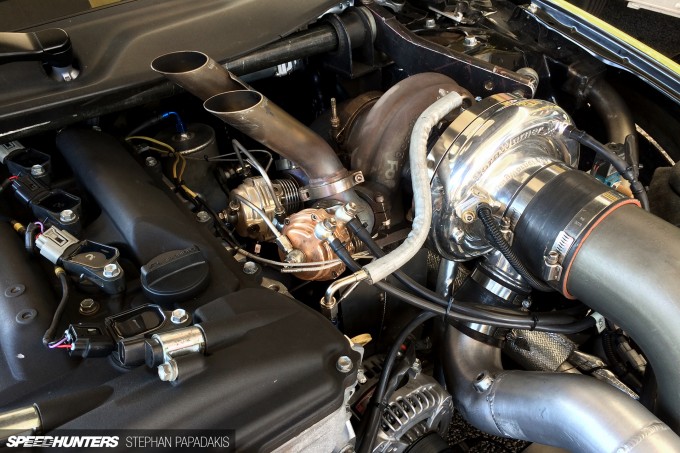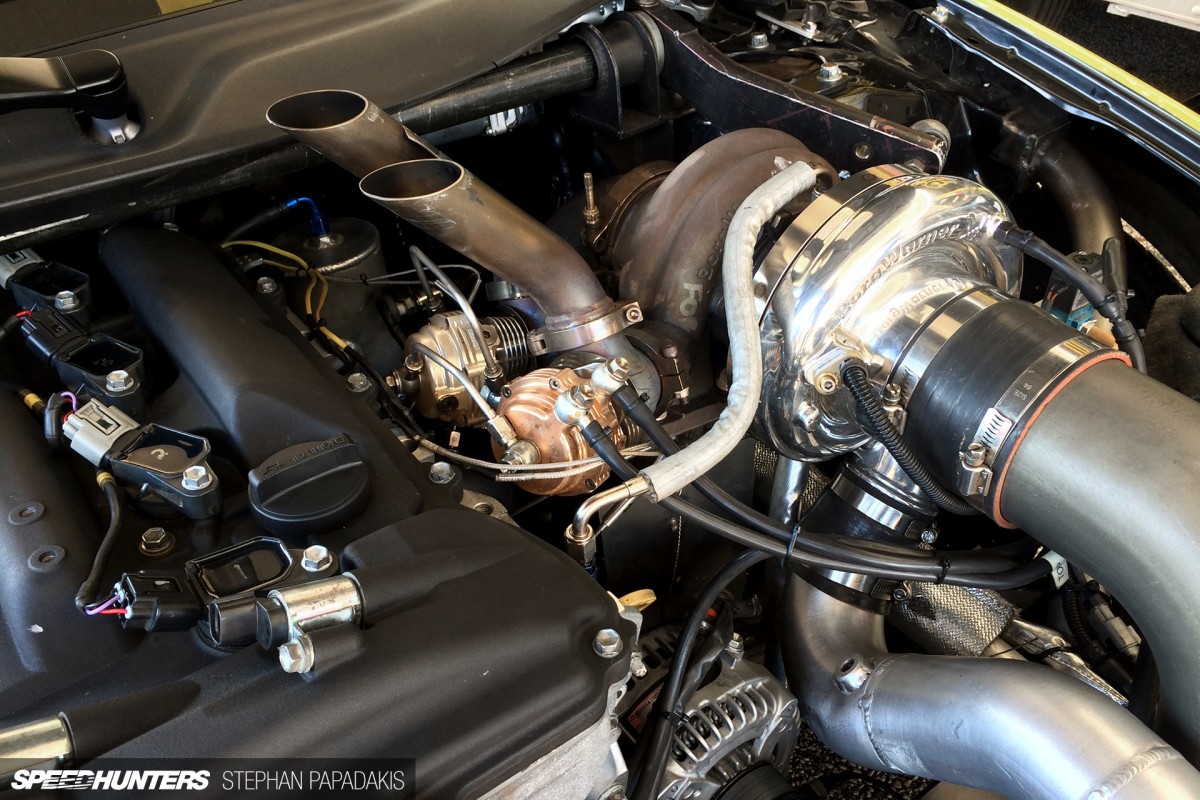 "The big power maker is the 30psi [2bar] of boost from the BorgWarner EFR 8374 turbocharger bolted to a Full-Race exhaust manifold."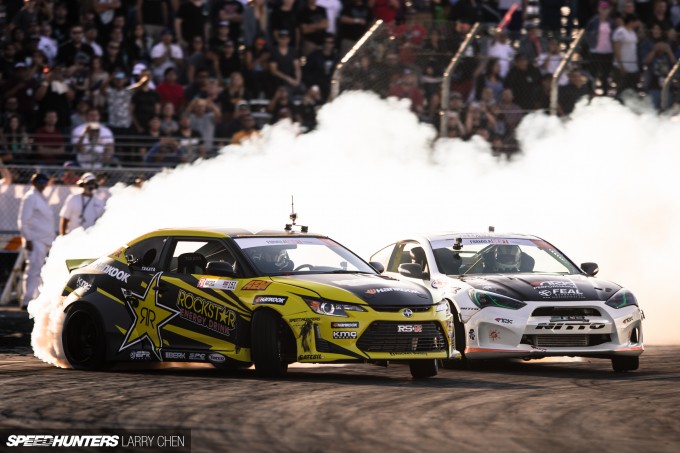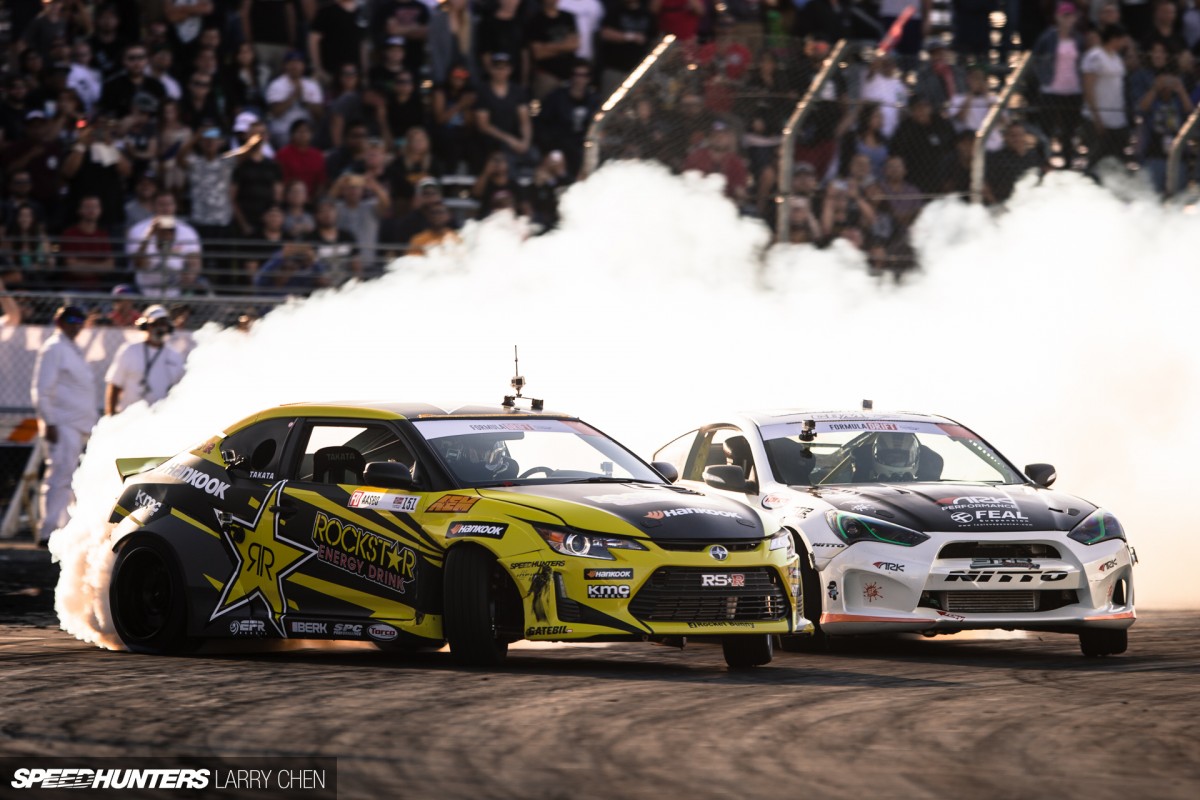 "For most tracks we use the nitrous for low RPM and low boost response. Typically it's only active for less than a second before boost comes up since turbo response is actually quite good. On big tracks where total horsepower is important we can choose to leave the nitrous on with the 30psi boost netting 1000hp."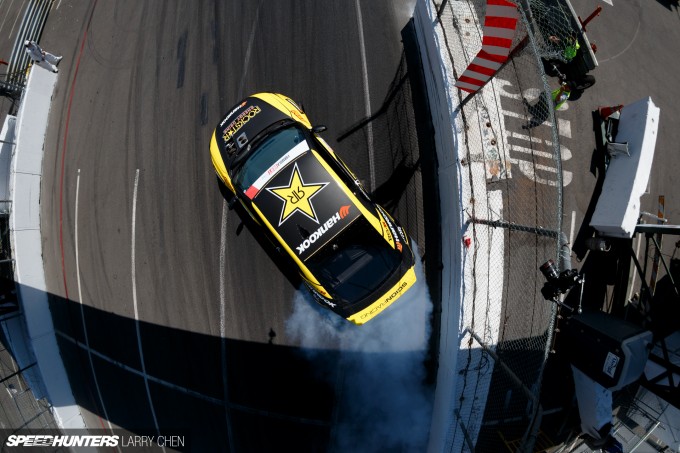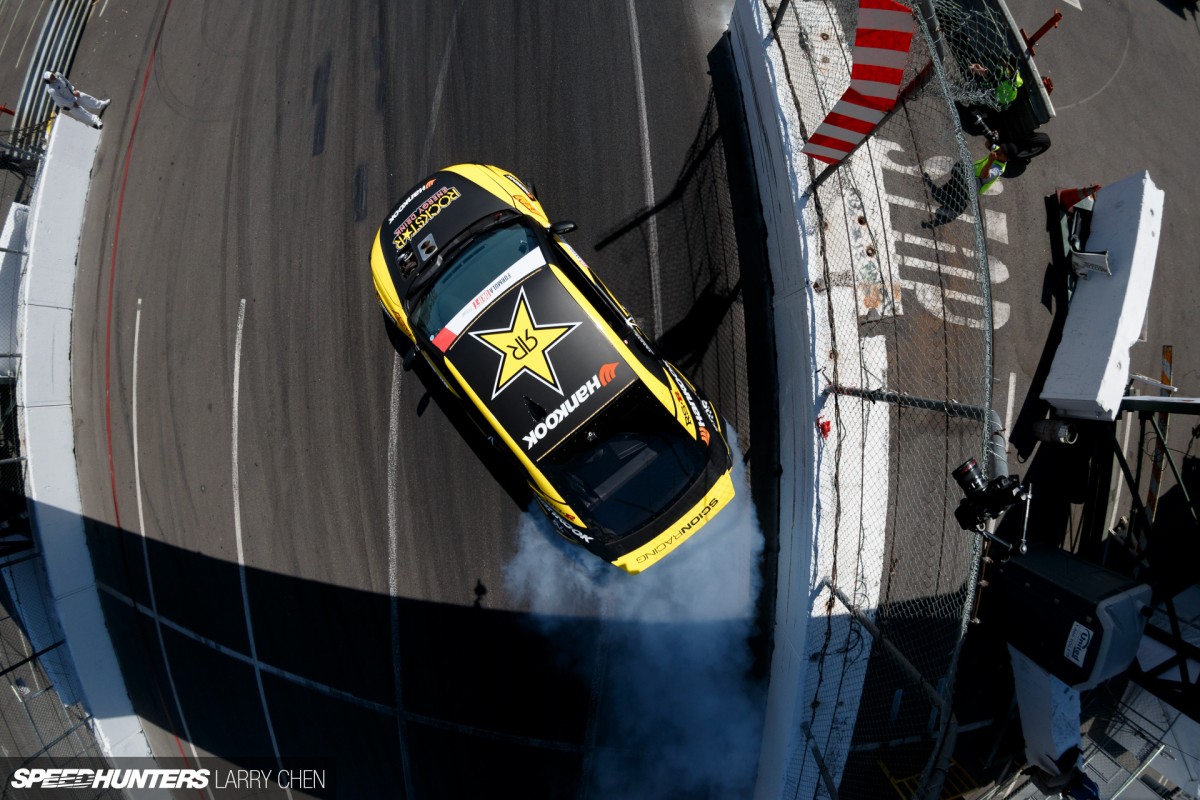 In a competition where the grid is absolutely dominated by V8s, there's certainly something just a little satisfying to see and hear the Papadakis Racing 2AR-FE four-banger screaming its way to the podium – sure proof that it is entirely possible to do something that goes against the grain and still come out on top.
Peter Kelly
Editor-in-Chief
Instagram: speedhunters_pedey
pedey@speedhunters.com
Photos by Larry Chen & Stephan Papadakis