The Ultimate Engine
The cover image above isn't anything particular special to look at, right?
Sure, Toyota's ZN6 is a great looking car, and as anyone that has driven one on the tight and twisties can tell you – ripping around quiet ocean-side roads like this one is a guaranteed good time. But is it Speedhunters worthy? The ZN6's ability to put a smile on anyone's face during a spirited drive isn't exactly news, after all.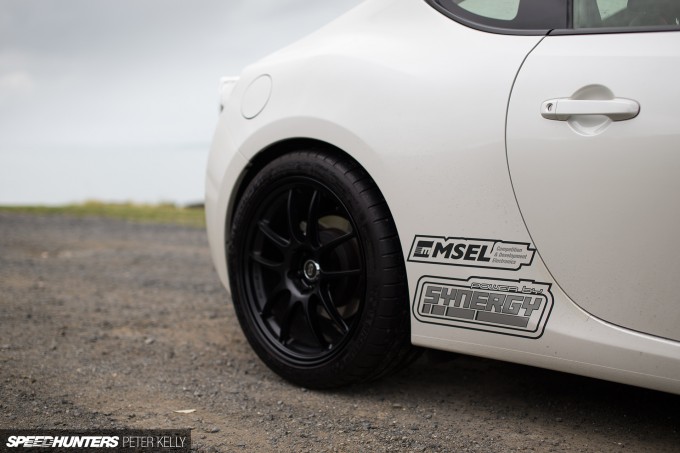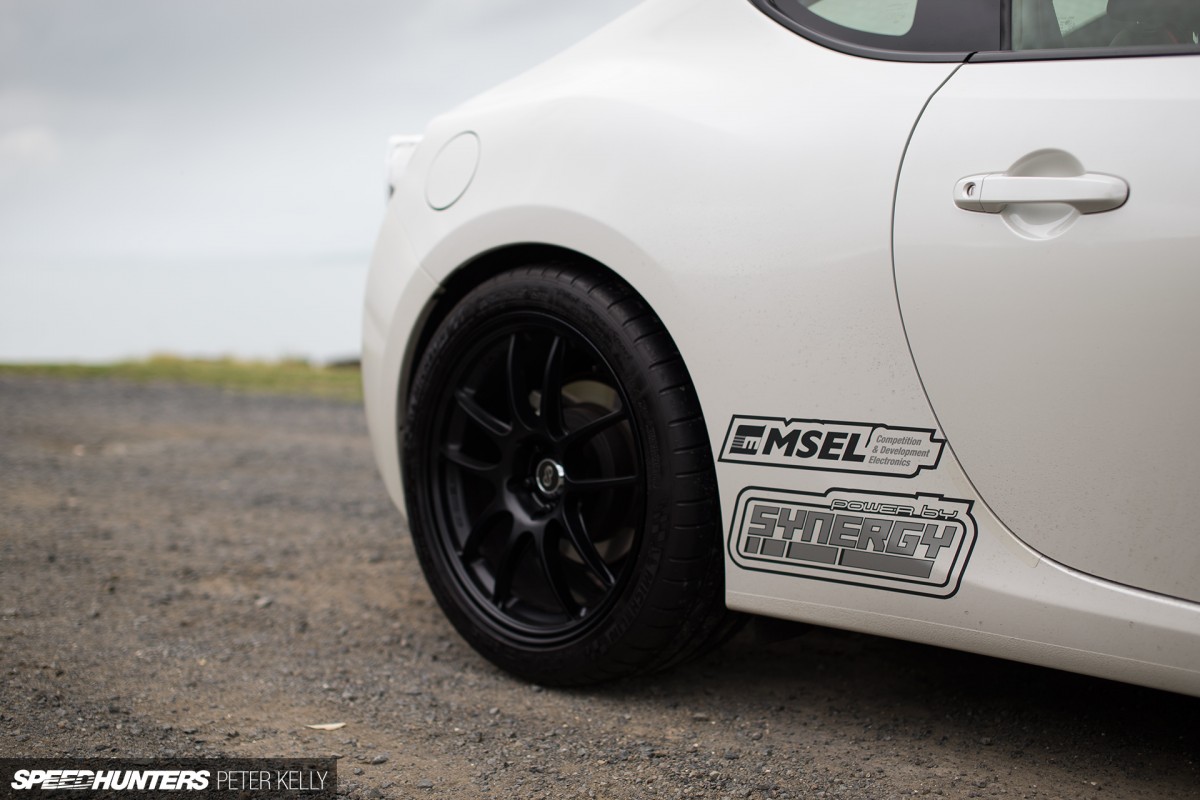 As much as I love pedaling these cars, no, it certainly wouldn't be worthy of a Speedhunters 'Dream Drive' feature if it wasn't for this sticker adorning the factory (what, no Rocket Bunny!?) rear fenders. This not only makes it worthy of this site, but is enough to get me straight on the phone to see how I could possibly get my hands on the car for a decent test drive.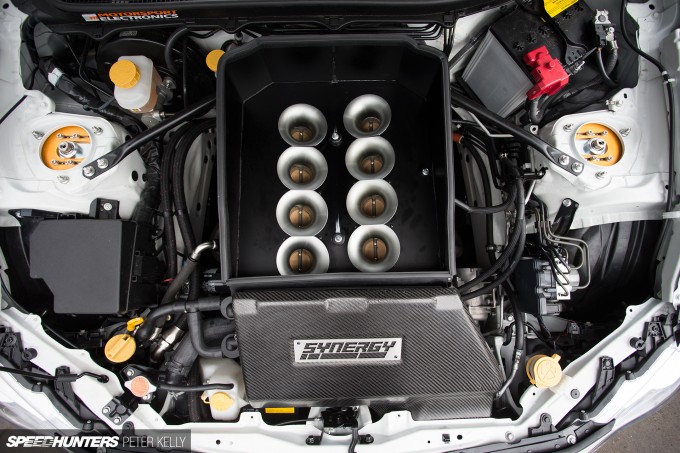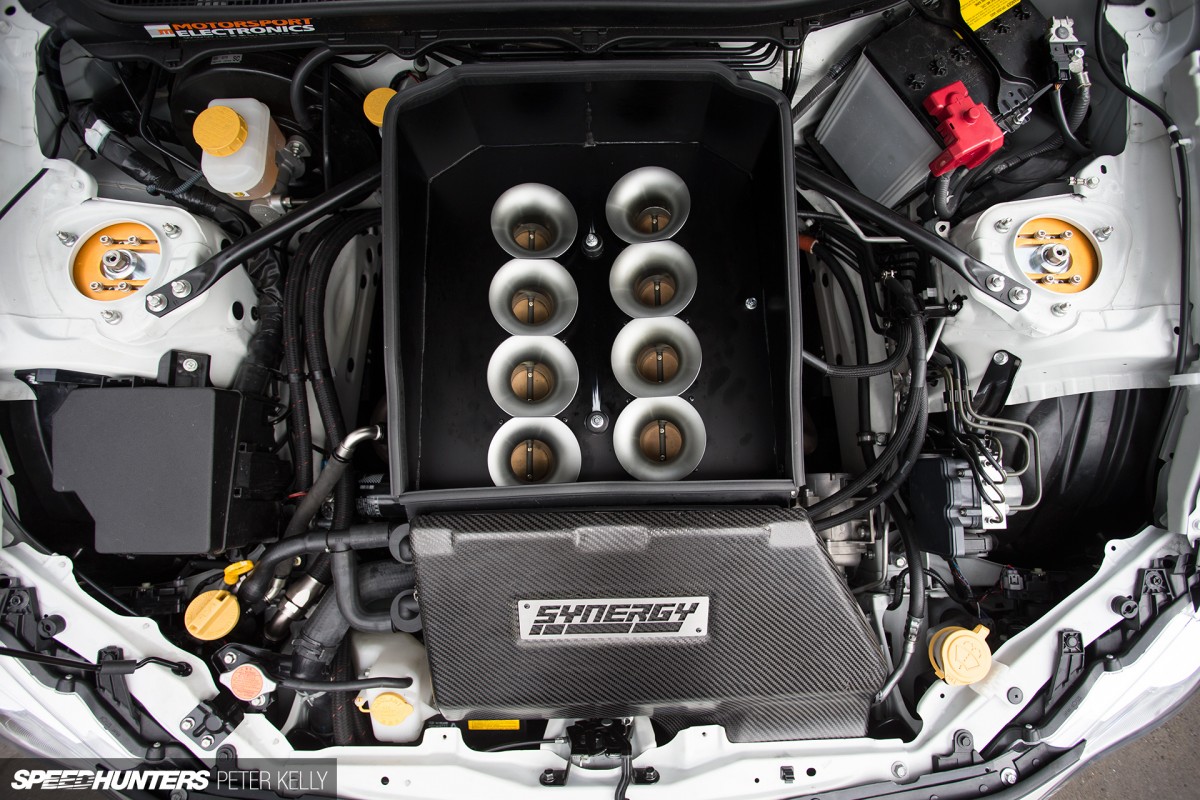 It all started mid-2015, when Dino caught wind of JUN's latest demo car: a ZN6 powered by an absolutely beautiful high-revving Synergy V8. Being a Kiwi, my ears definitely perked when I heard the Synergy name. I've known of the New Zealand born and bred engine manufacturer for years thanks to its heavy involvement in the local speedway scene, and I soon discovered that Synergy had developed a complete ZN6 turn-key, bolt-in kit for its unique 2.4 and 3.0-litre 32-valve, flat-plane crank V8s – no drilling, cutting, welding or panel-beating required.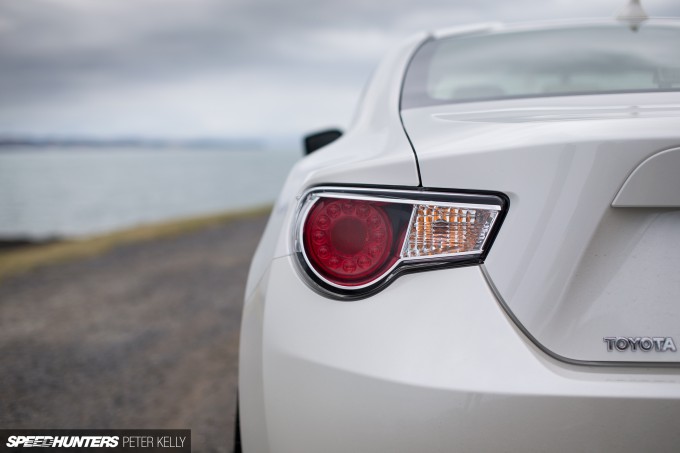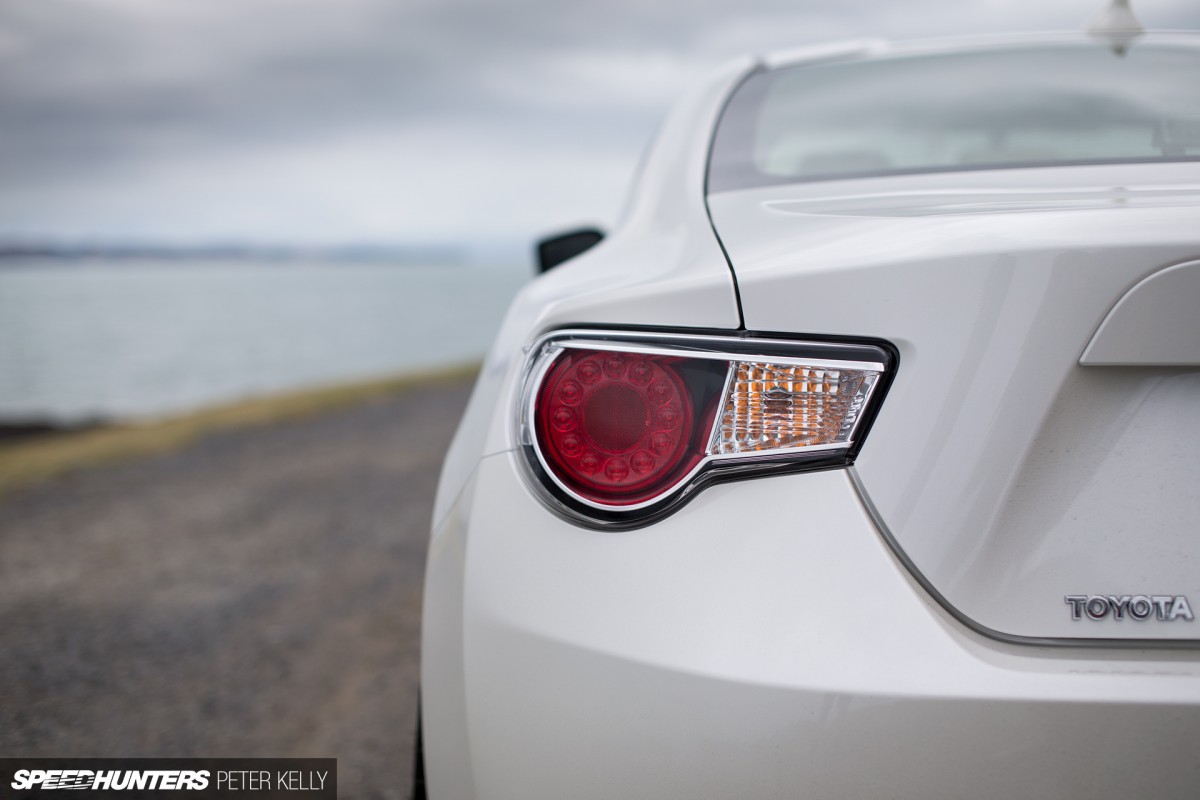 I wasn't in the position to fly over to Japan and try to convince JUN to let me drive its hyper-lemon machine, but with a trip back home for summer planned, it turns out I wouldn't have to; Synergy had built their own demo car and they were more than happy for me to come and check out the operation, and most importantly get behind the wheel.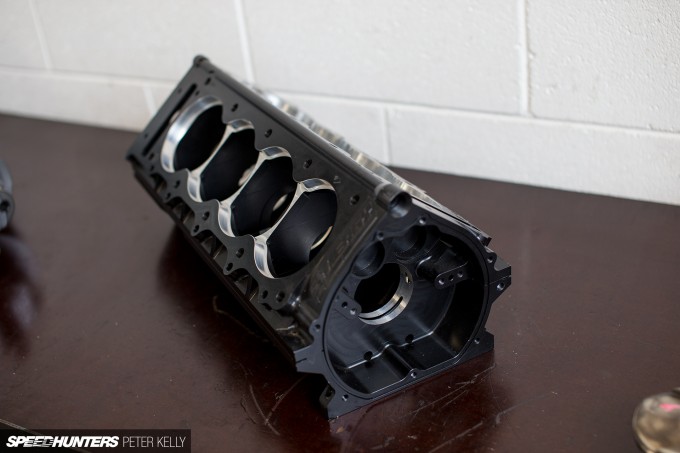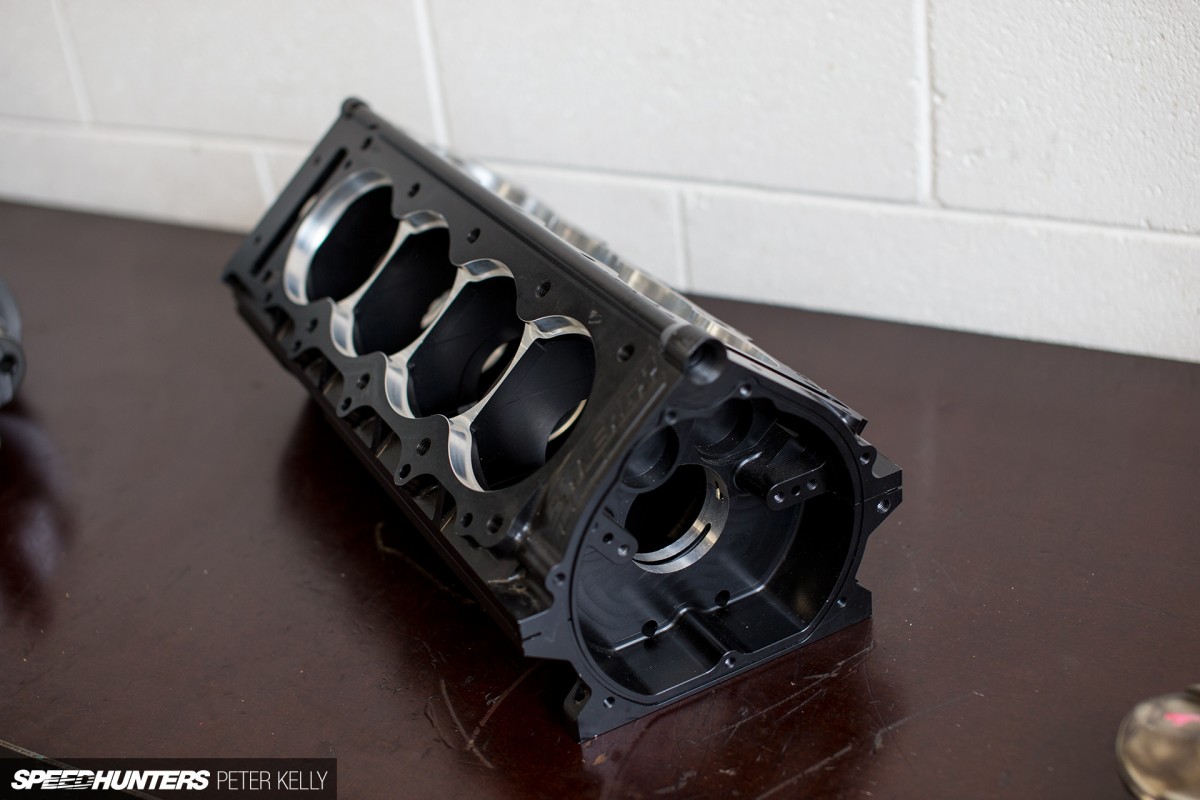 To create the motor, the team machines a crankcase from 6061-T6 billet alloy using their own full cradle, low windage and fully compartmentalised dry-sump design.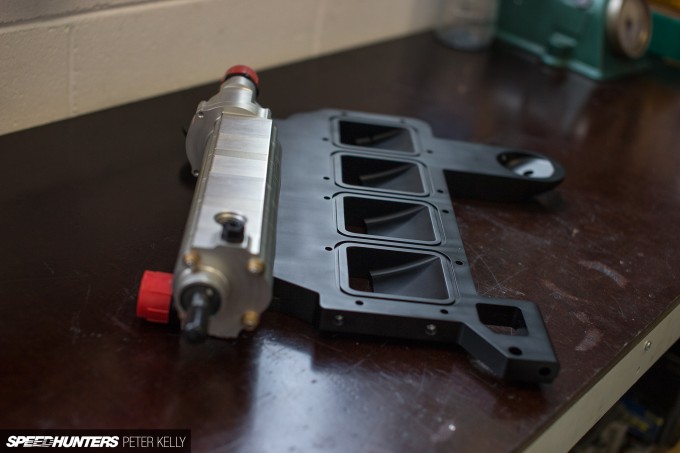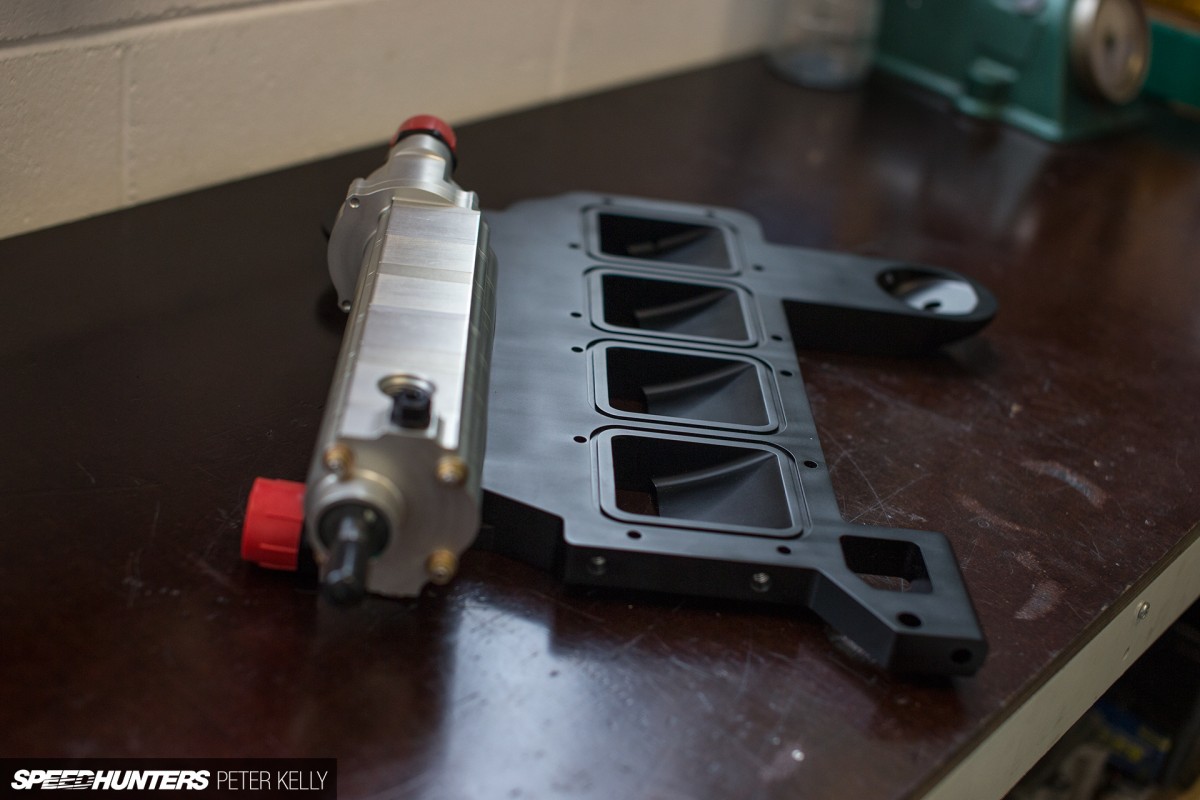 The engine mounts are actually integrated into the crank case.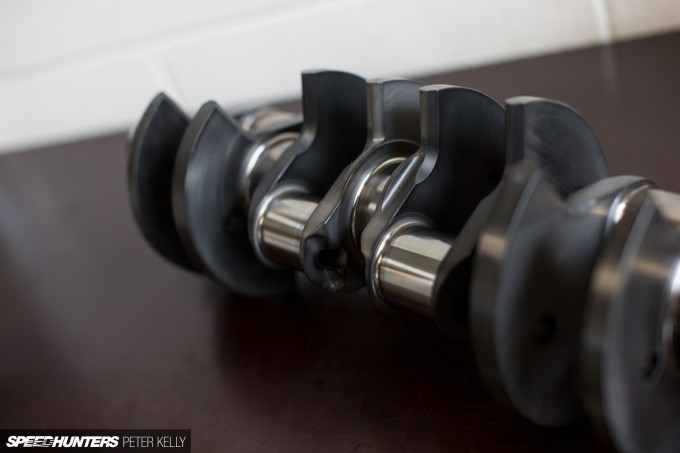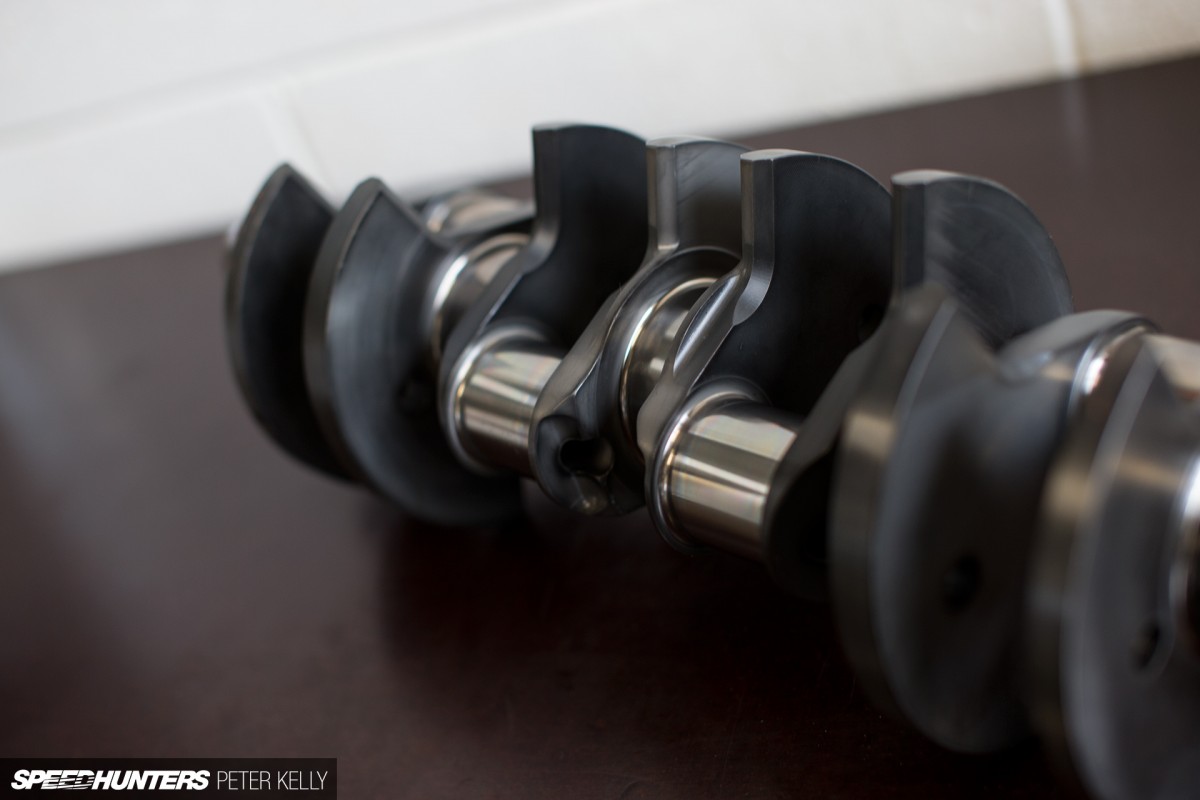 The flat-plane crankshaft itself is machine from vacuum-refined, low-alloy steel billet, and is nitride coated.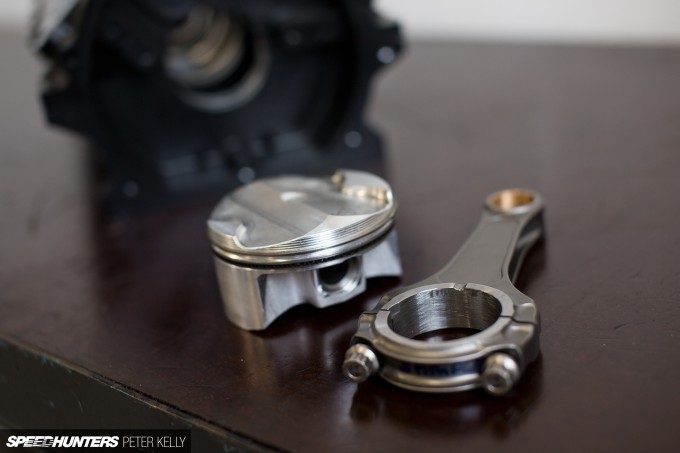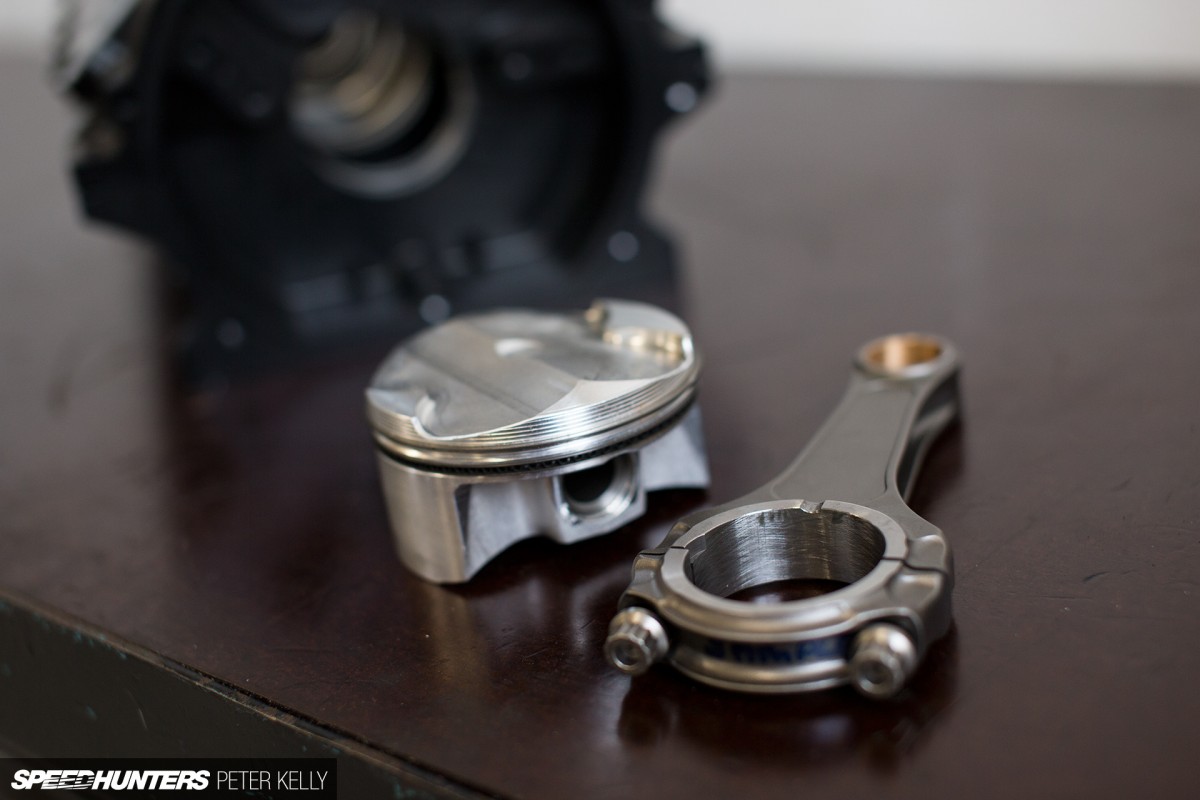 Forged 4340 steel H-beam conrods and super-light alloy pistons are then installed with ARP fasteners.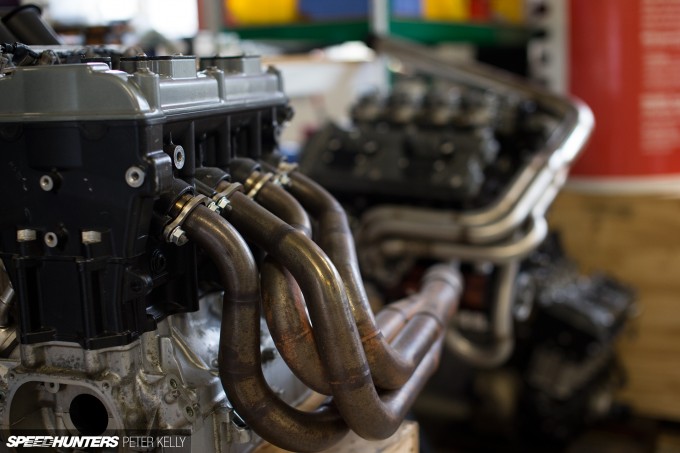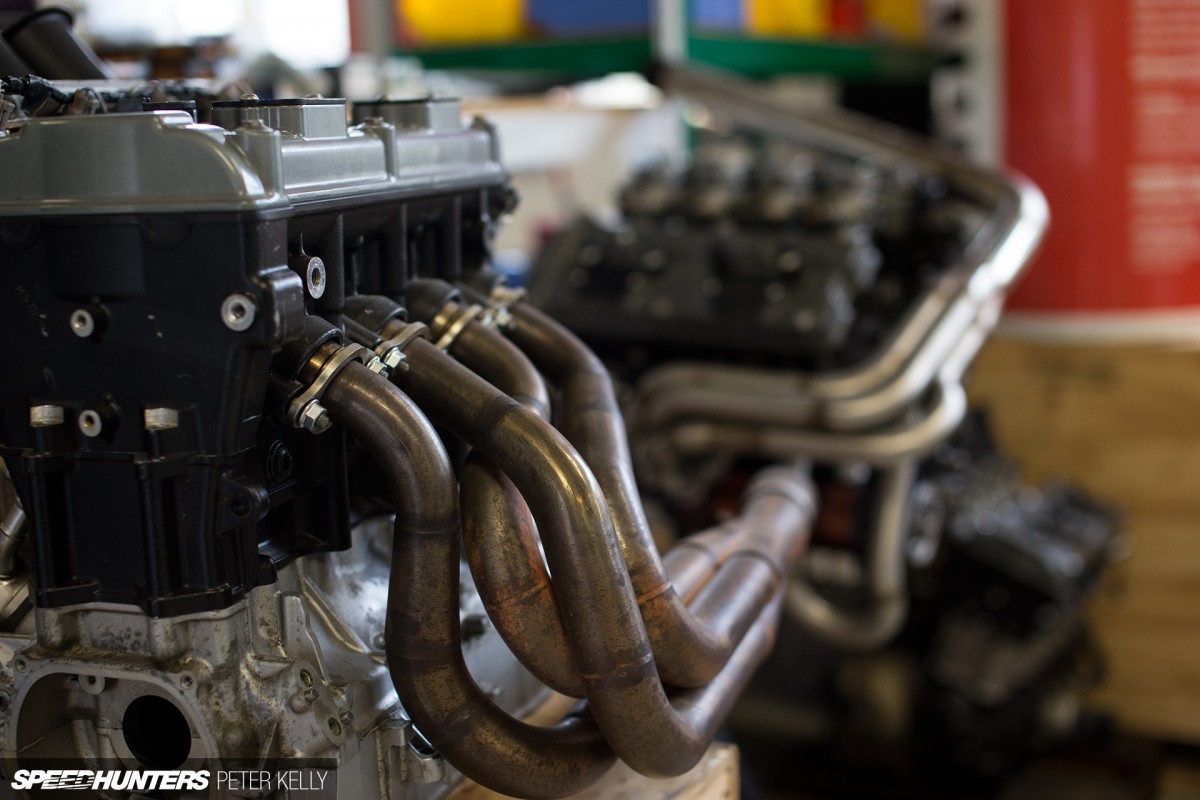 If you read the original JUN feature, you'll know that the heads are actually Kawasaki-derived – all-alloy DOHC 16-valve examples as used on the ZX12R to be exact. Because no one knows how to make hard-revving, screaming heads reliable and efficient better than superbike manufacturers, right? In case you were wondering, the engine in the foreground of this particular shot still has the Kawasaki block attached and has been used for testing purposes, while the one behind it is a V8 running headers designed for speedway racing.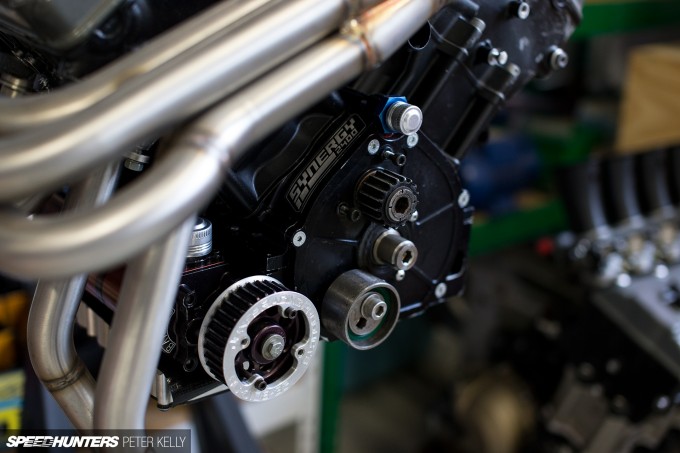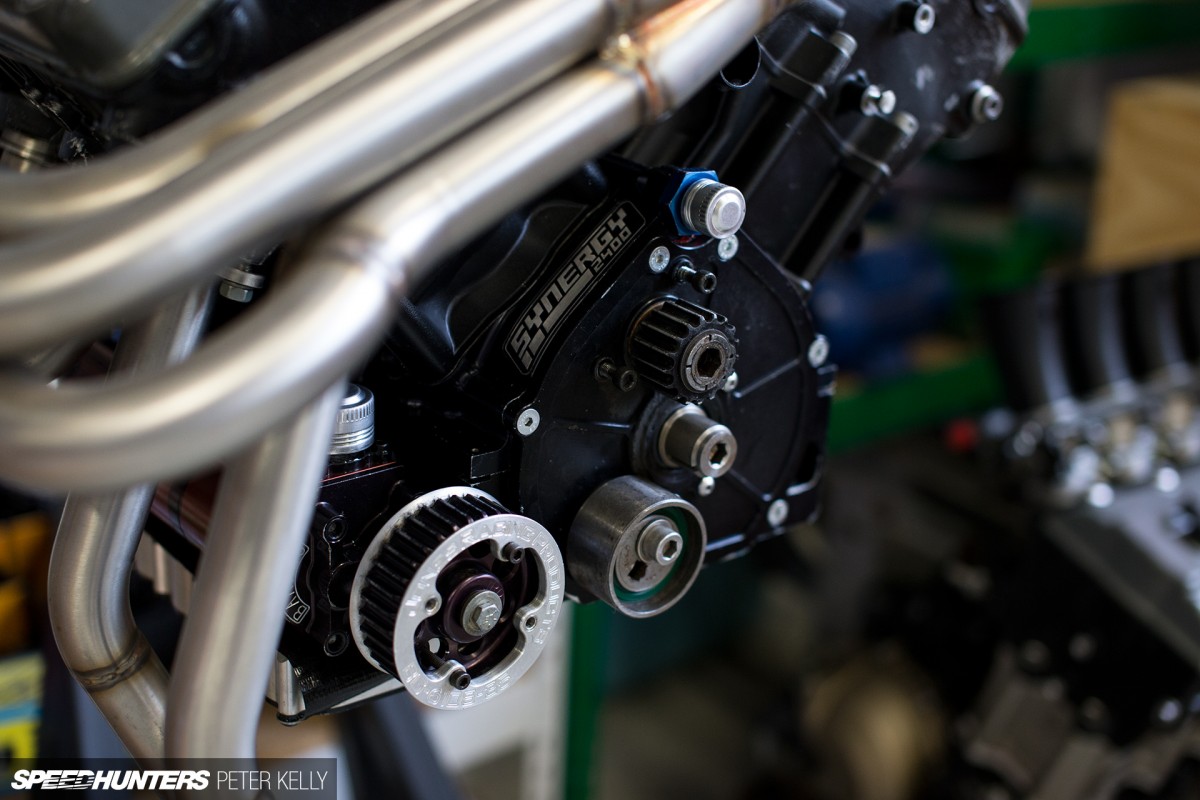 As you can see, so much development has gone into these engines over the last seven years, and they've been built to last. This particular engine that was sitting in the shop is actually the first Synergy V8, built back in 2006. It's been absolutely hammered since then and has a bunch of Midget feature race wins under its belt, as well as the Australian Speedcar Championship in '08.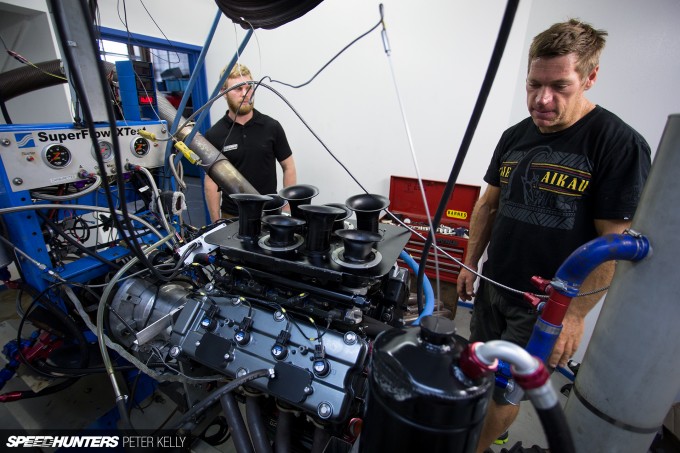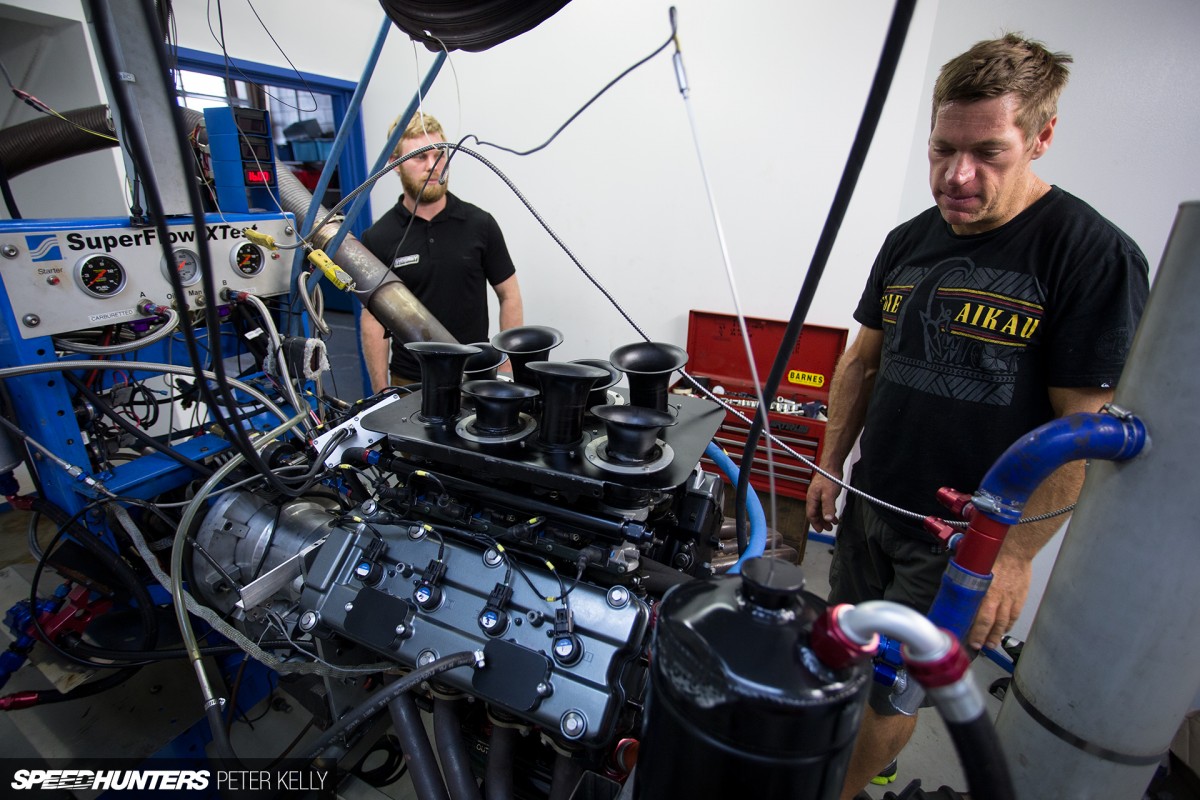 While visiting, I was also able to check out the engine dyno facility, and was pleased to find both the directors of Synergy, Nick Rogers on the left and Simon Longdill on the right, testing a brand new engine. Nick and Simon are both mechanical engineers with a bachelor and PHd respectively, and I can confirm that listening to a technical conversation between the two is a quick way to make a man feel like he probably shouldn't have dropped out of school so early…
I was able to throw my GoPro in the room before the engine was fired up – just listen to that scream! As nice as it is to get shaken to bits standing next to an engine on the dyno, it was time to get out and see exactly how this motor transforms an already very fun car.
In The Real World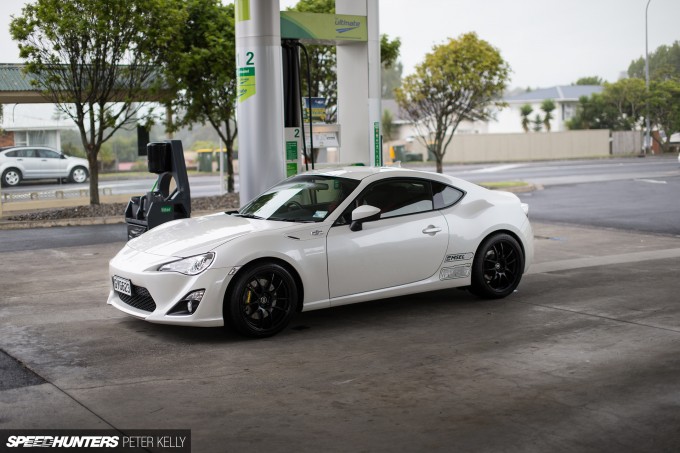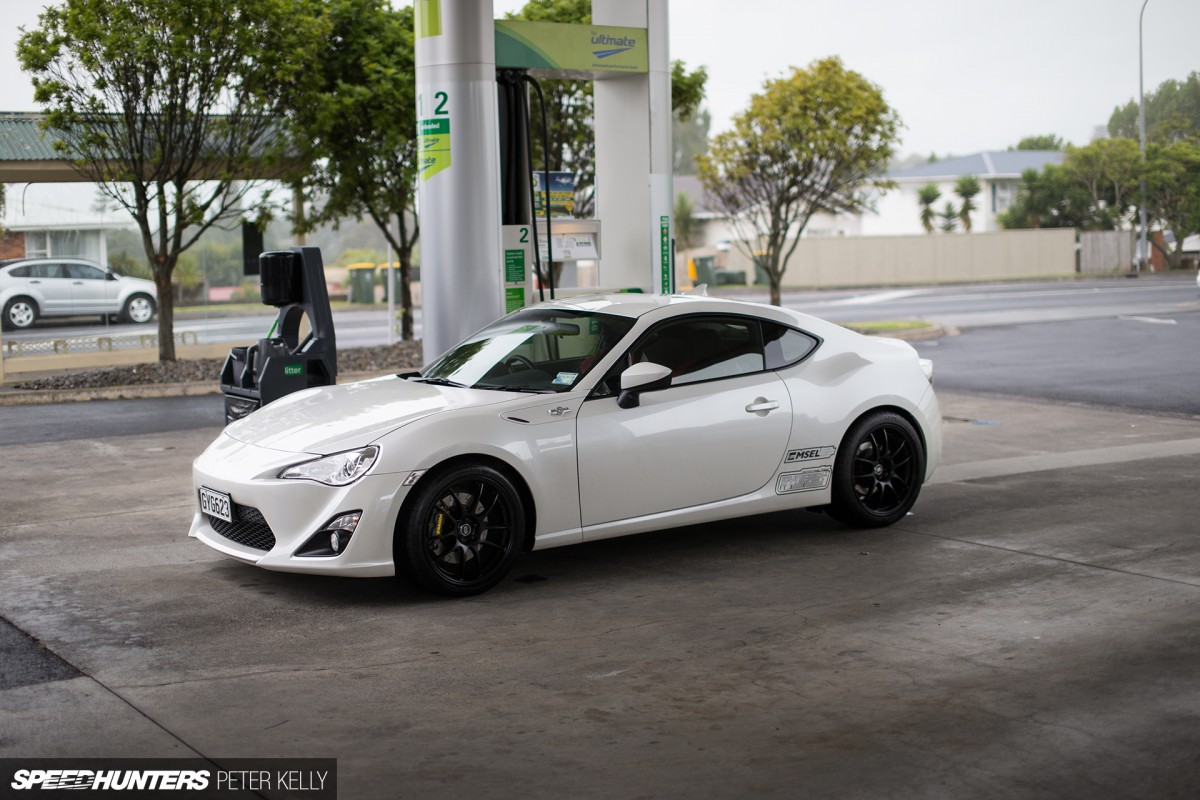 Synergy is based quite close to the east coast of New Zealand, just south of Auckland City. Locals such as myself have been using the amazing roads that wind along the coast and through the steep, hilly terrain for years as a testing ground. But first, we'd need gas – just your usual 98RON (93 in the USA) high octane pump gas, though, nothing special is required.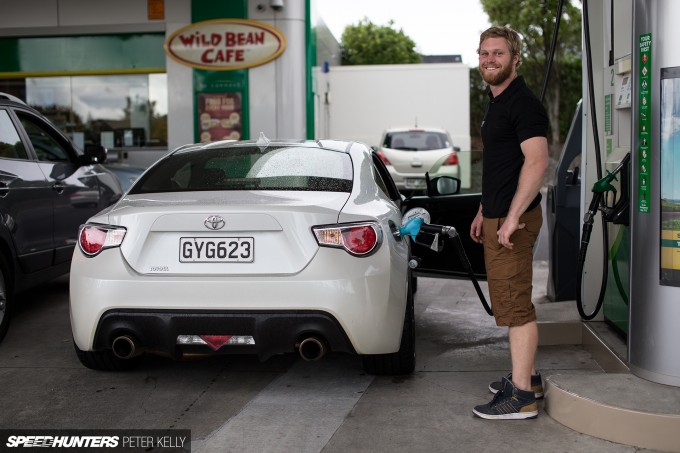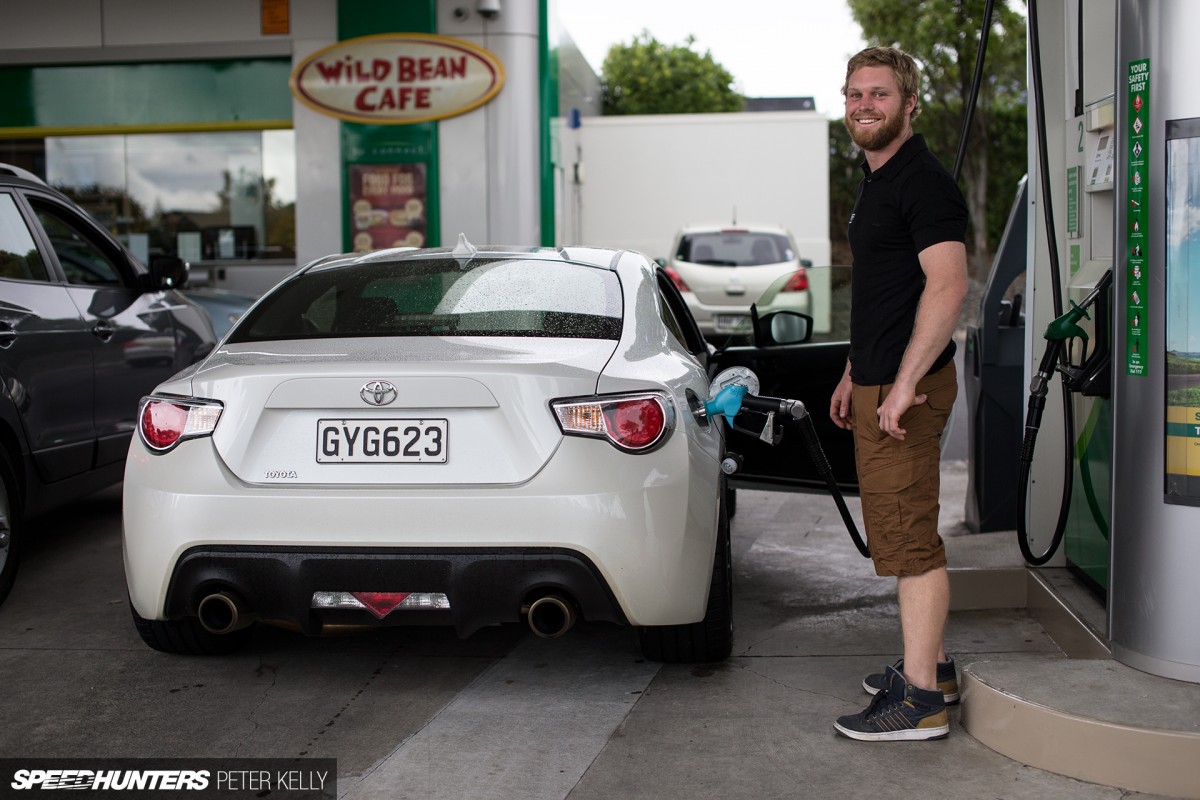 Nick was good enough to come out with me, as shooting some decent action shoots might prove a little tricky during a solo mission. With a full tank, we headed off into the hills, and the instructions were clear: it's built to be thrashed, go for it! This was to be a test in the real world, not on the race track.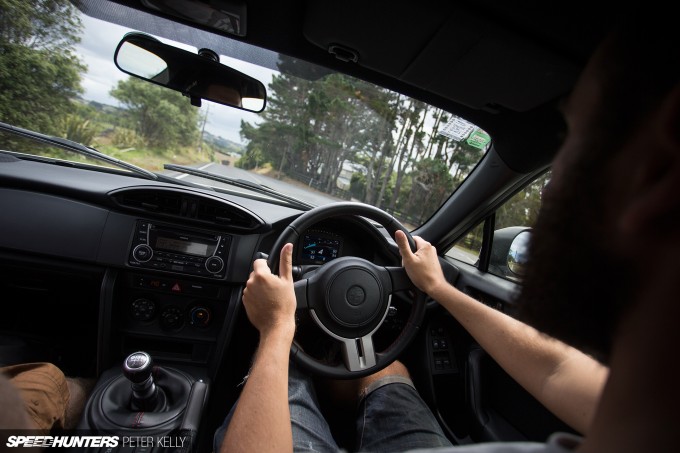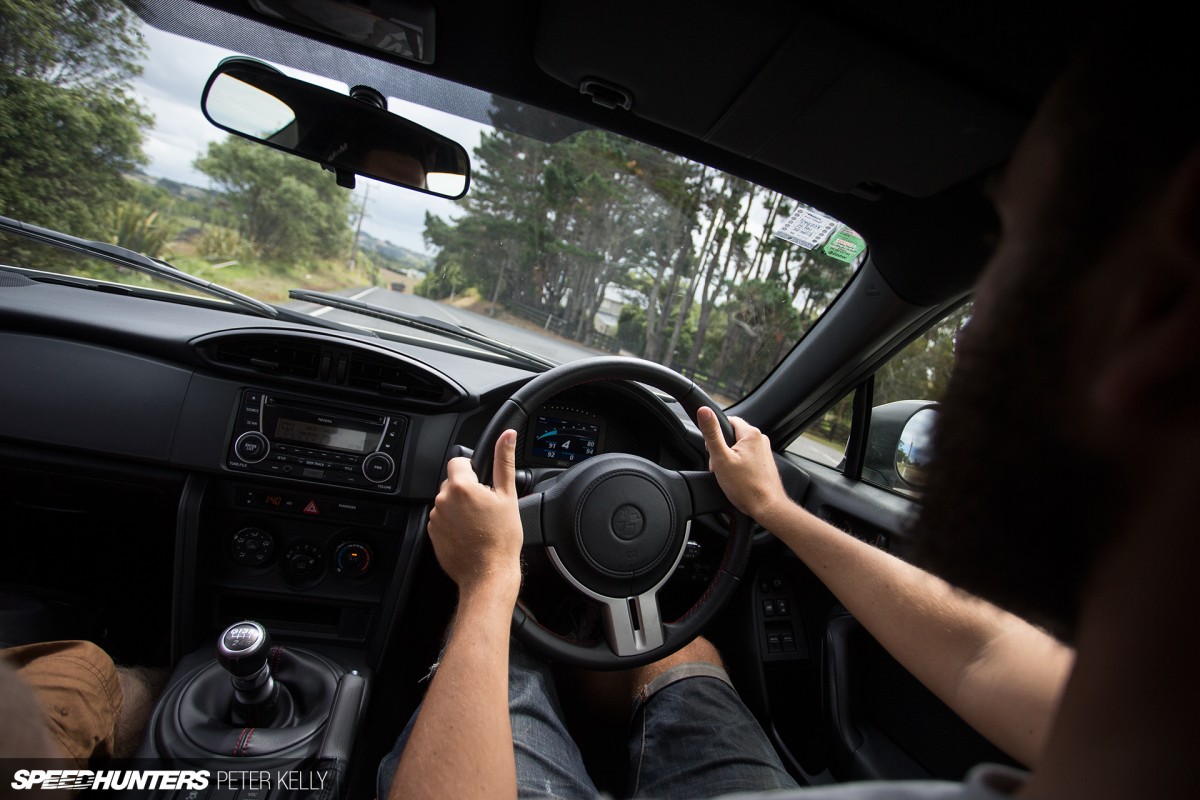 Driving around town, I have to say that the Synergy 86 is a little trickier than a factory car. But it's nothing unbearable and to be expected when you're completely changing the dynamics of an engine, going to an ITB set up and replacing the clutch with something built to take much more power. The factory 6-speed gearbox remains however, as it is more than capable of taking any abuse the tiny V8 can throw at it.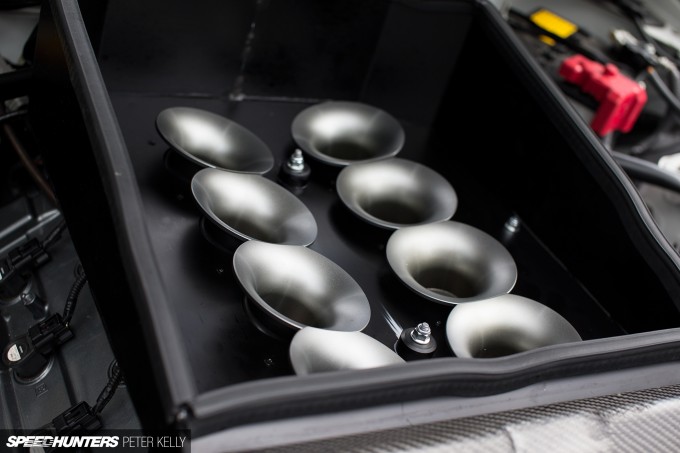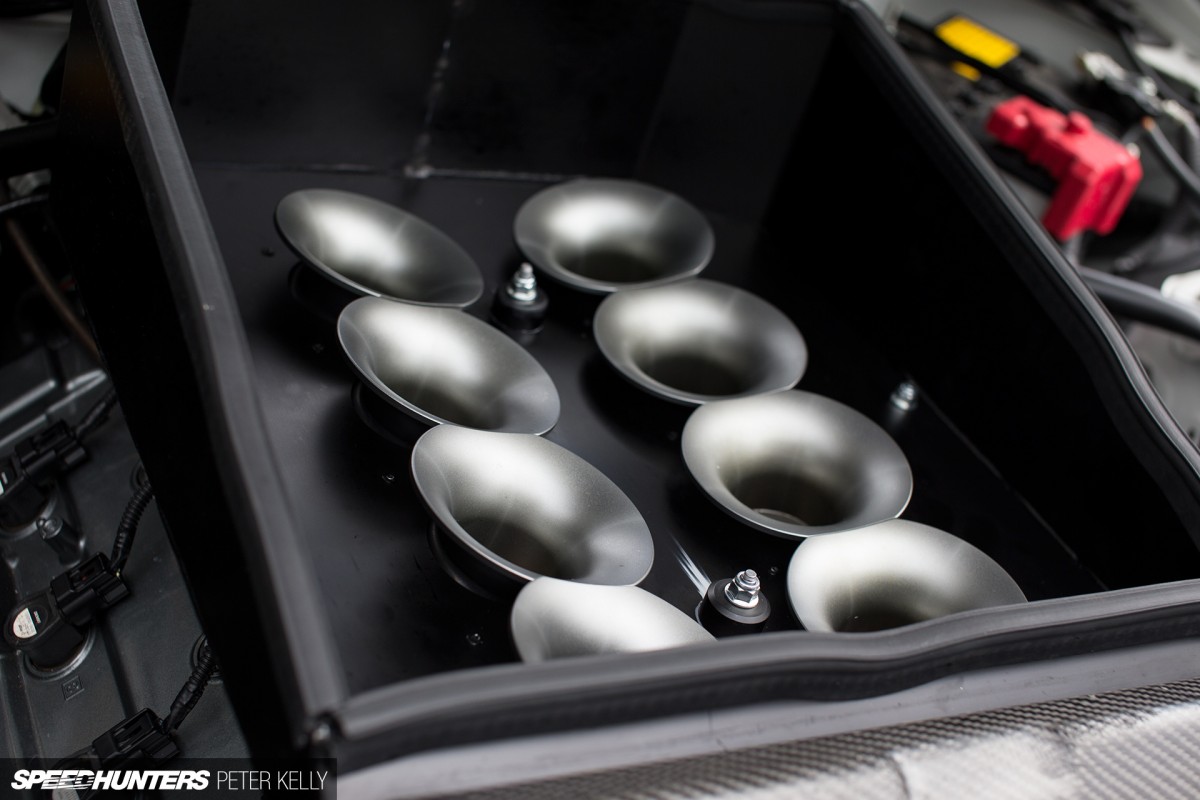 So how much more power are we talking exactly? Here's the stats: the original 4U-GSE/FA20 flat four-cylinder makes 197hp at 7000rpm and 151ft-lb at 6400rpm. The base Synergy motor as found in this particular car makes 365hp at 10,300rpm and 197ft-lb at 8000rpm.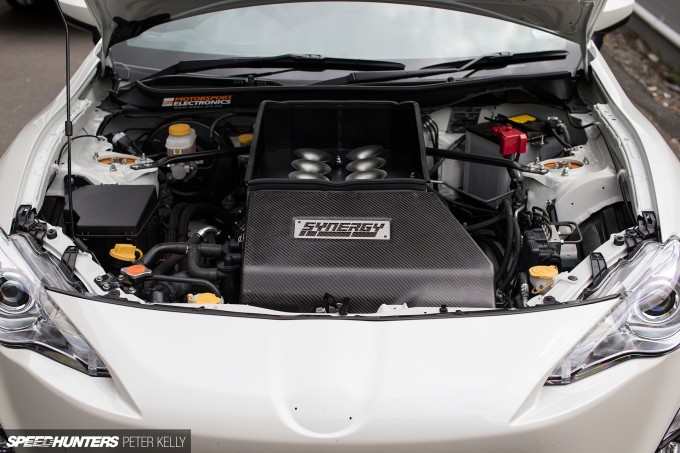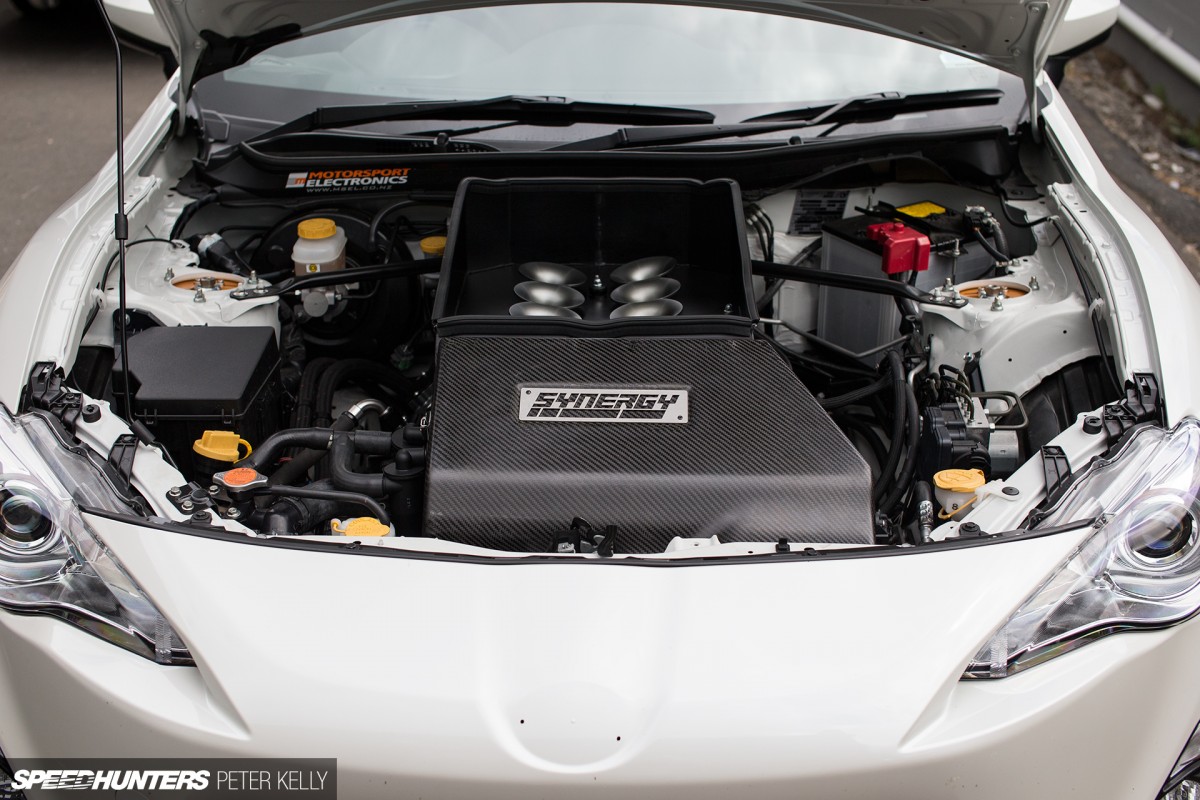 The kit also drops the weight of the car by 30kg (66lb), as well as changing the distribution from 56/44 to 54/46 . The centre of gravity has gone from 460mm to 455mm too, remembering that we're swapping from a small boxer engine – chosen in the first place for its excellent centre of gravity characteristics.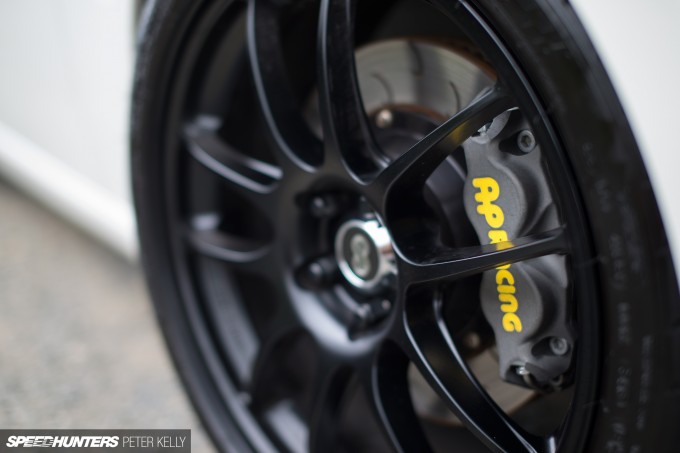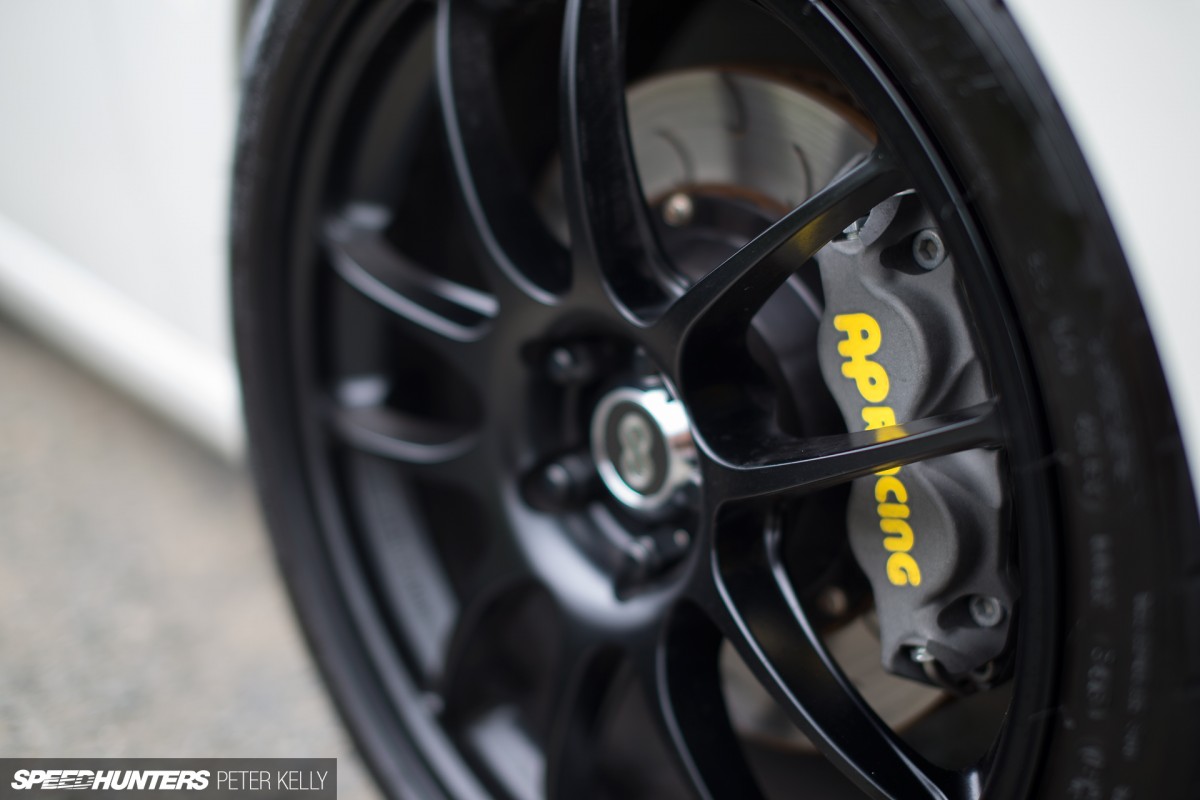 To match the improved power and dynamics of the car, Synergy fitted a set of big AP Racing brakes.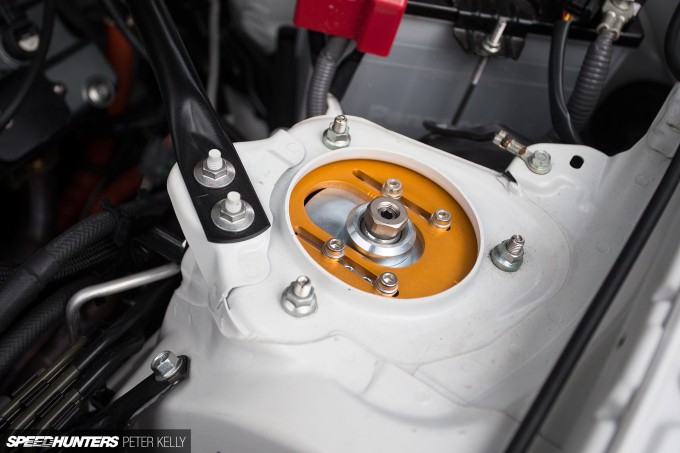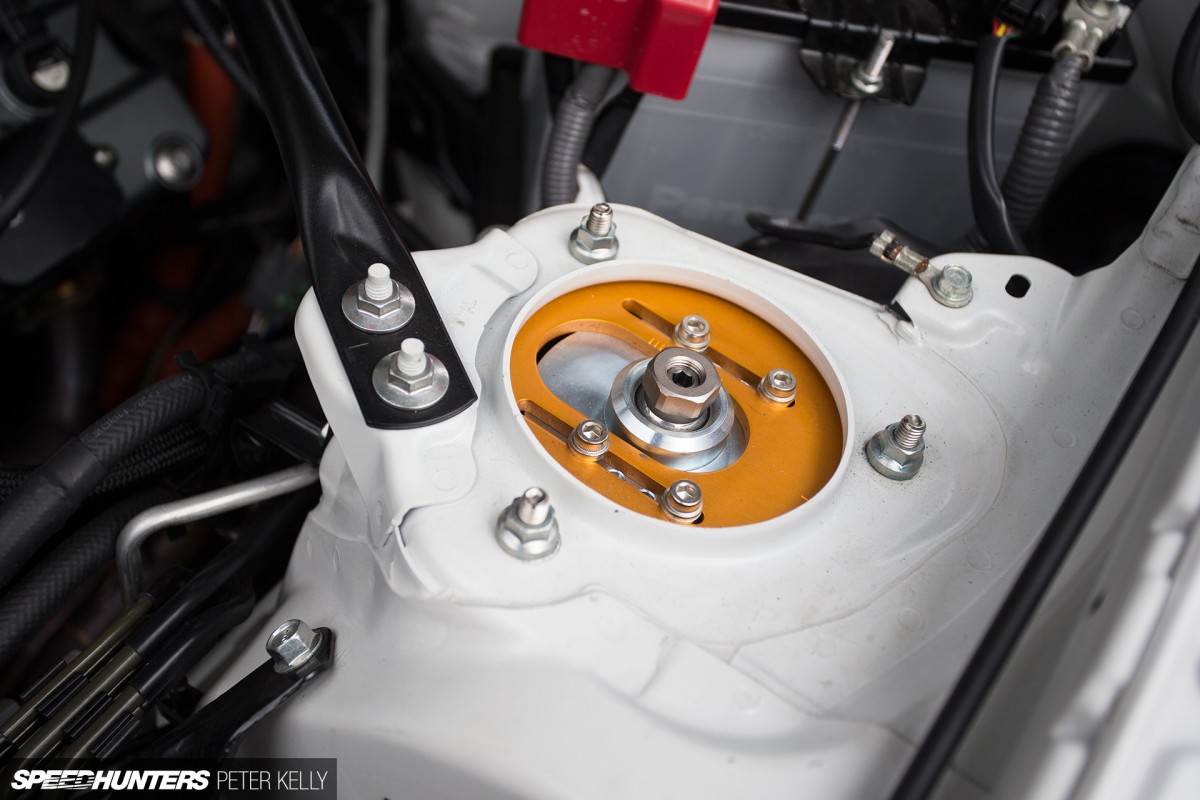 As well as Öhlins Road & Track coilovers to drop the body lower over a set of Enkei PF01s.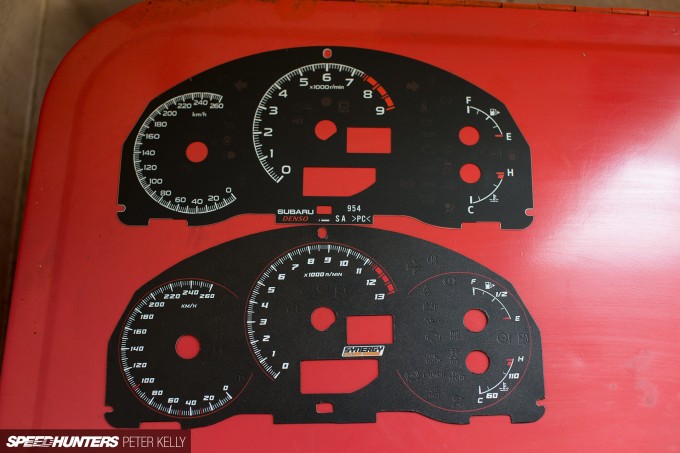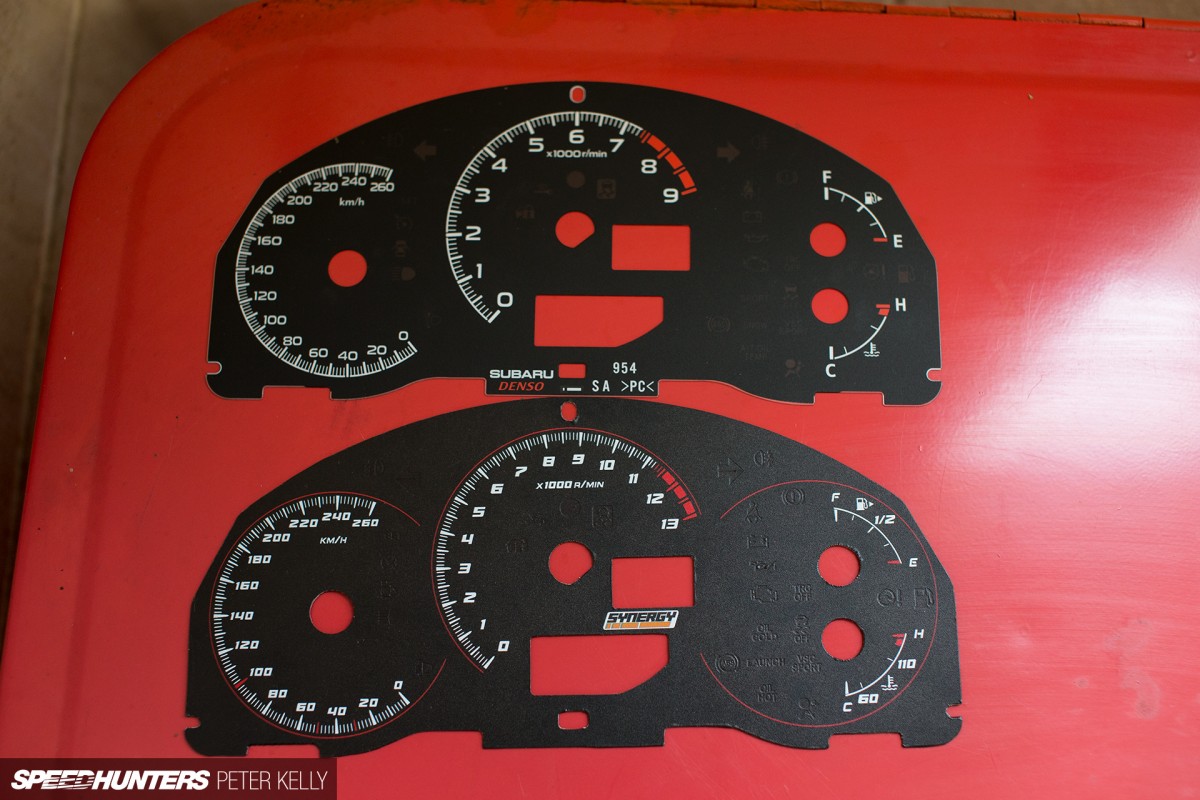 Otherwise, the car is fairly well stock, with a complete interior. That said, the Synergy kit comes with these cool replacement dials.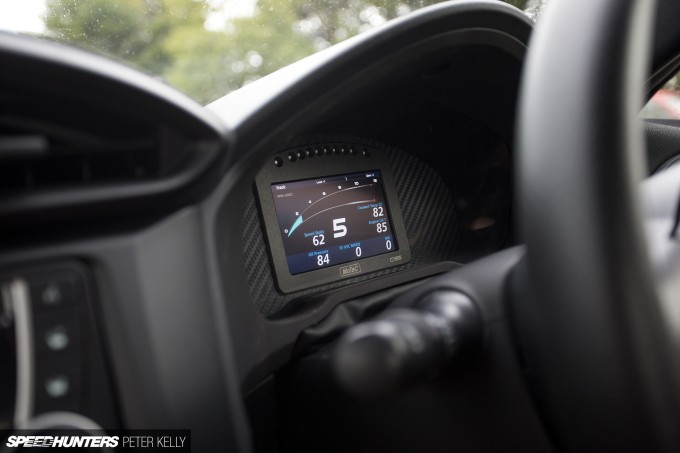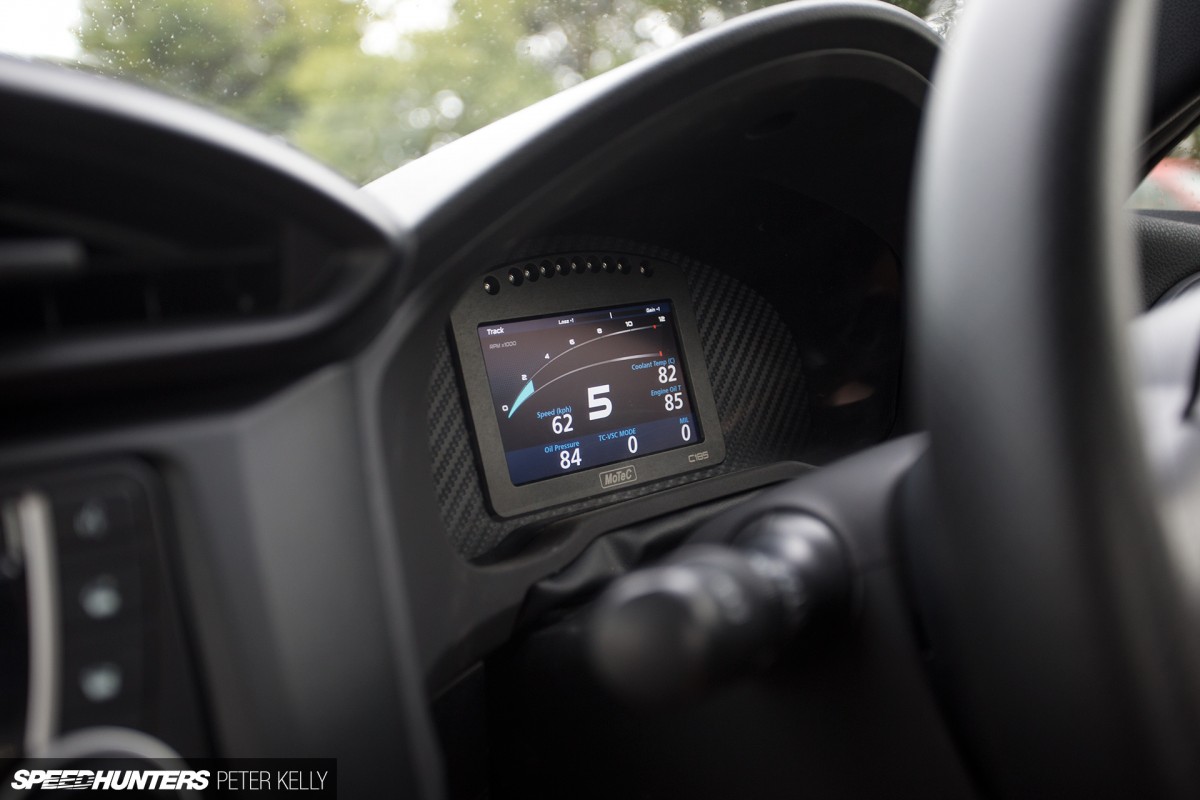 But the demo car was running the optional MoTeC dash – it's not essential, but man, when accompanied by that sound, it does make you feel like you're driving something pretty damn interesting.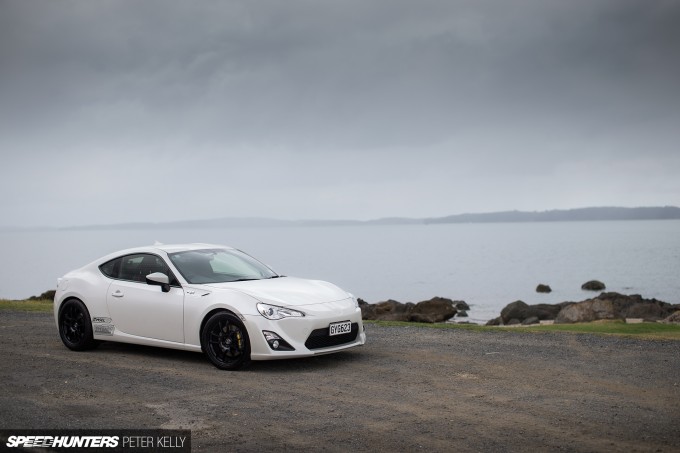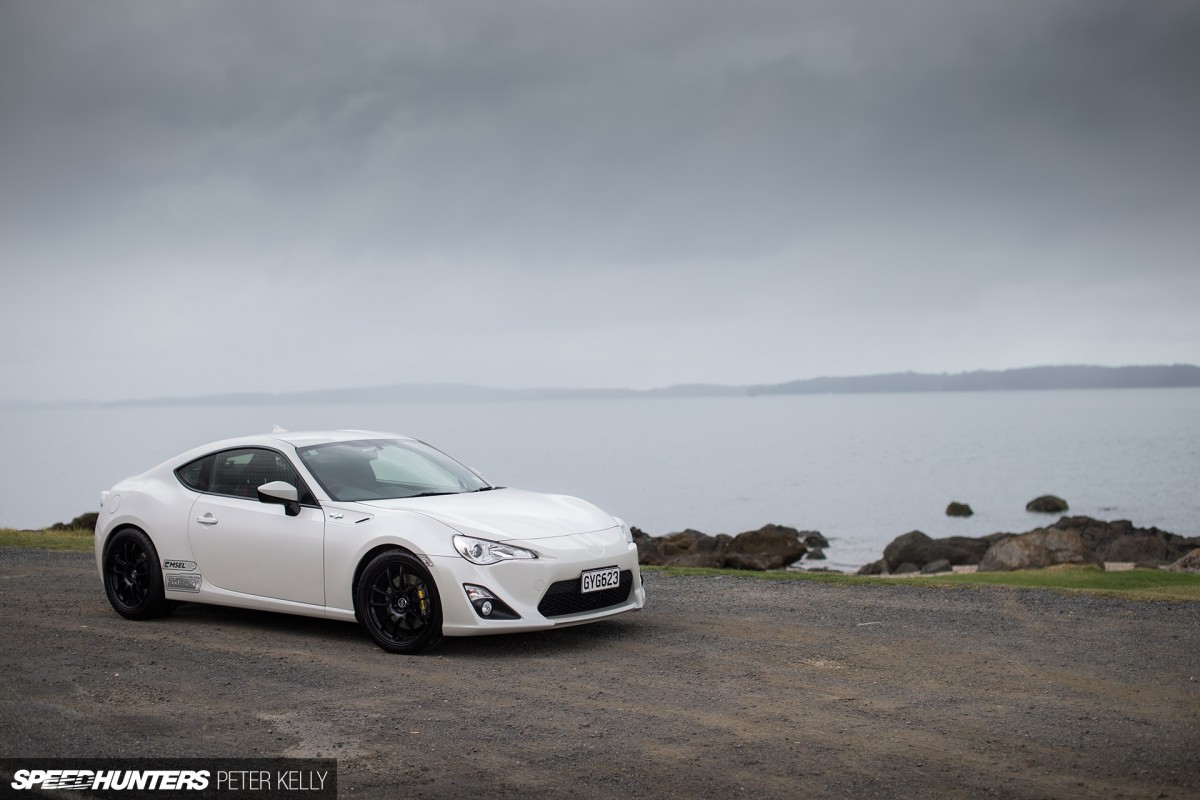 Adrift amongst a sea of super-slammed, super-wide, ultra-aggressive looking but usually fairly mechanically-stock ZN6 builds, I really quite enjoy the lack of exterior enhancements on the Synergy 86. It is, dare I say it, a sleeper of sorts – a whole lot of screaming revolutions and power hidden inside a respected, yet easily dismissed (straight-line speed wise) chassis. So what does that all mean when you finally make it out of the suburbs and onto some amazing deserted roads?
Unleash The Revs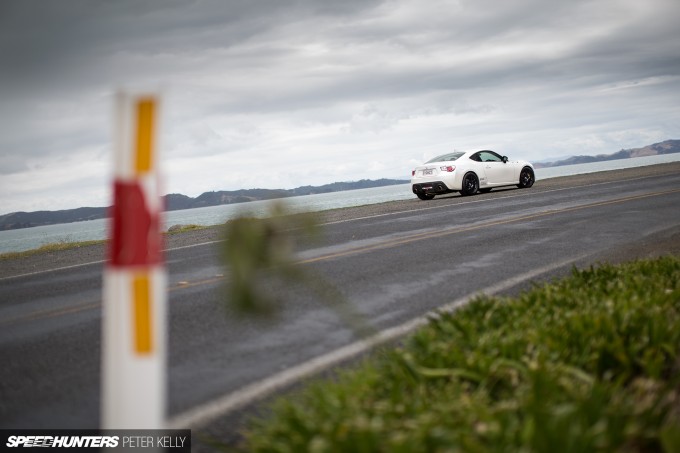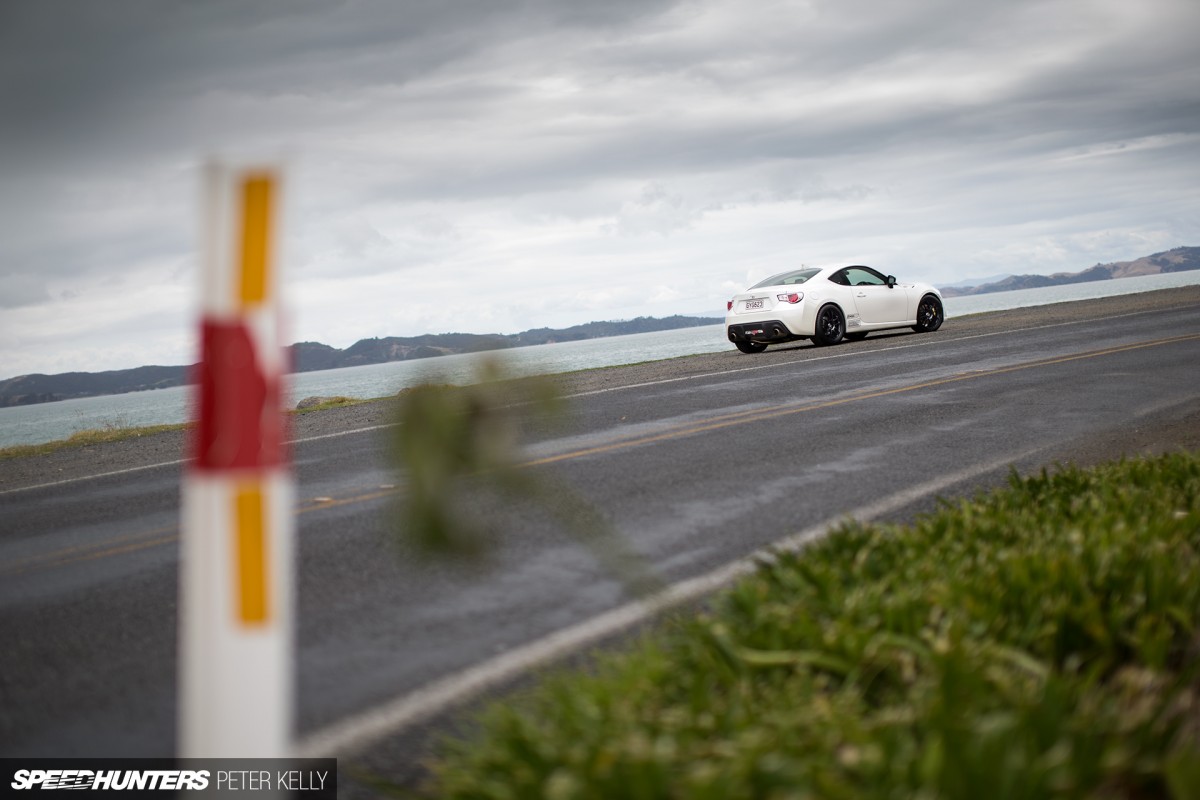 Well, those roads also turned out to be the slightly damp, resulting in some fairly greasy conditions – a little sketchy, but nothing the ZN6 can't handle!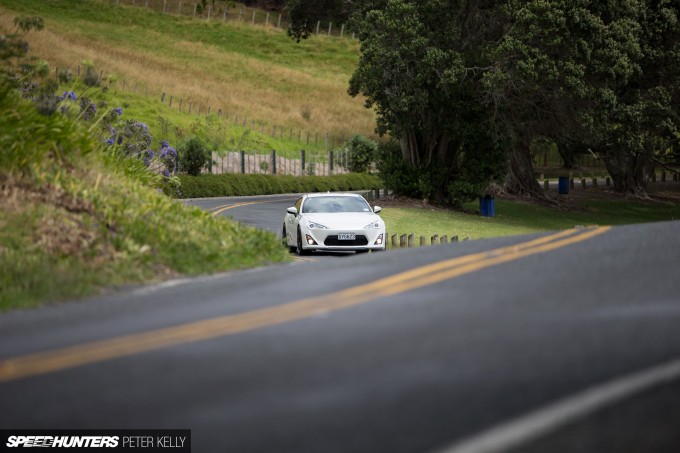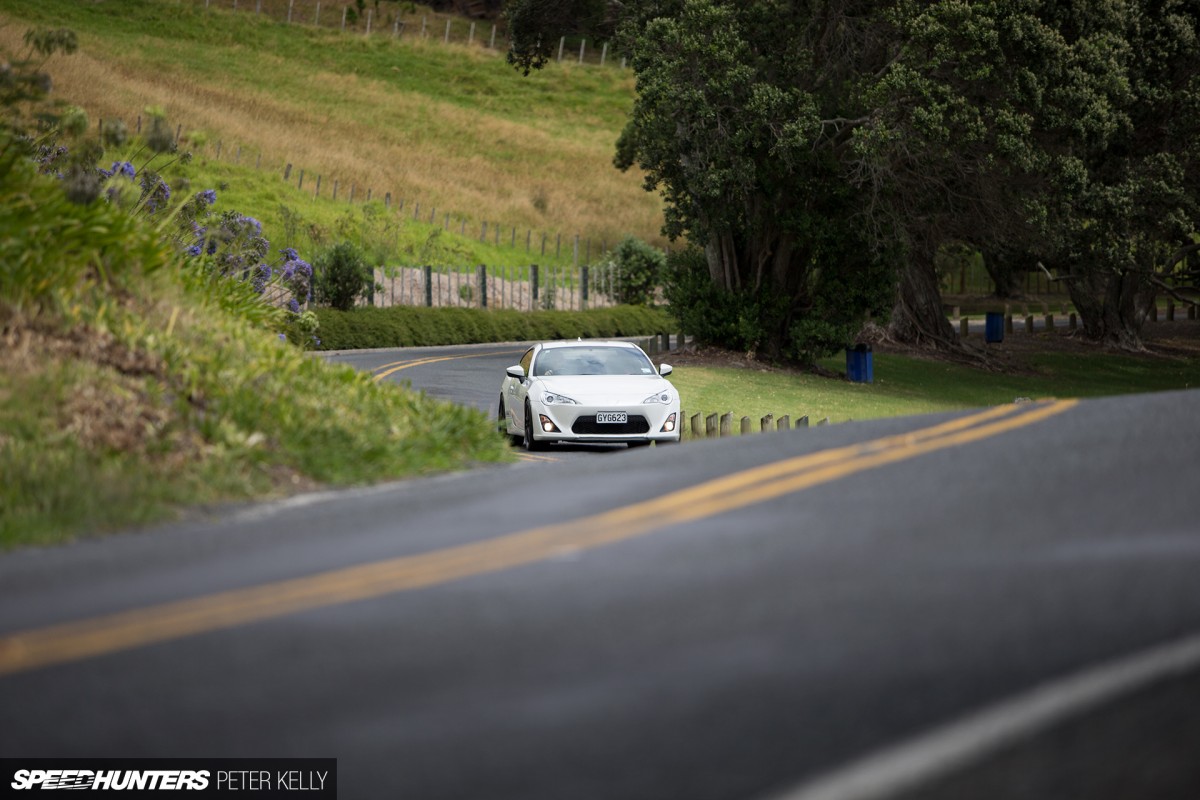 Heading out towards the coast, I was able to open the 86 up properly for the first time as the traffic thinned out. Or so I thought… Planting boot, the revs rose and as the ITBs and the 3-inch exhaust began to scream, I began my customary involuntary 'woohoo' noises, only to be met with a quizzical look from Nick sitting in the passenger seat.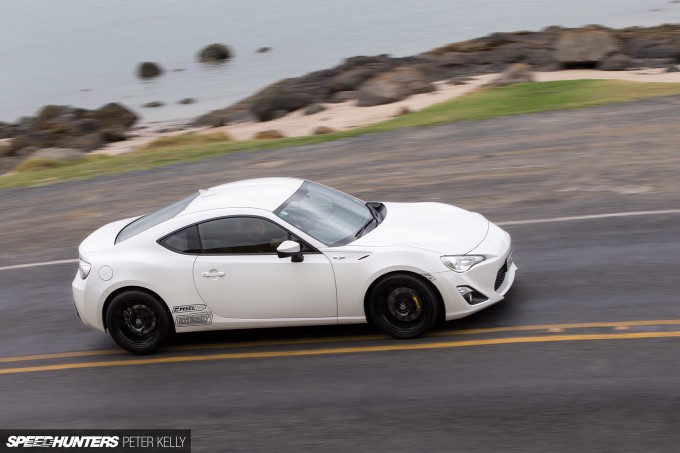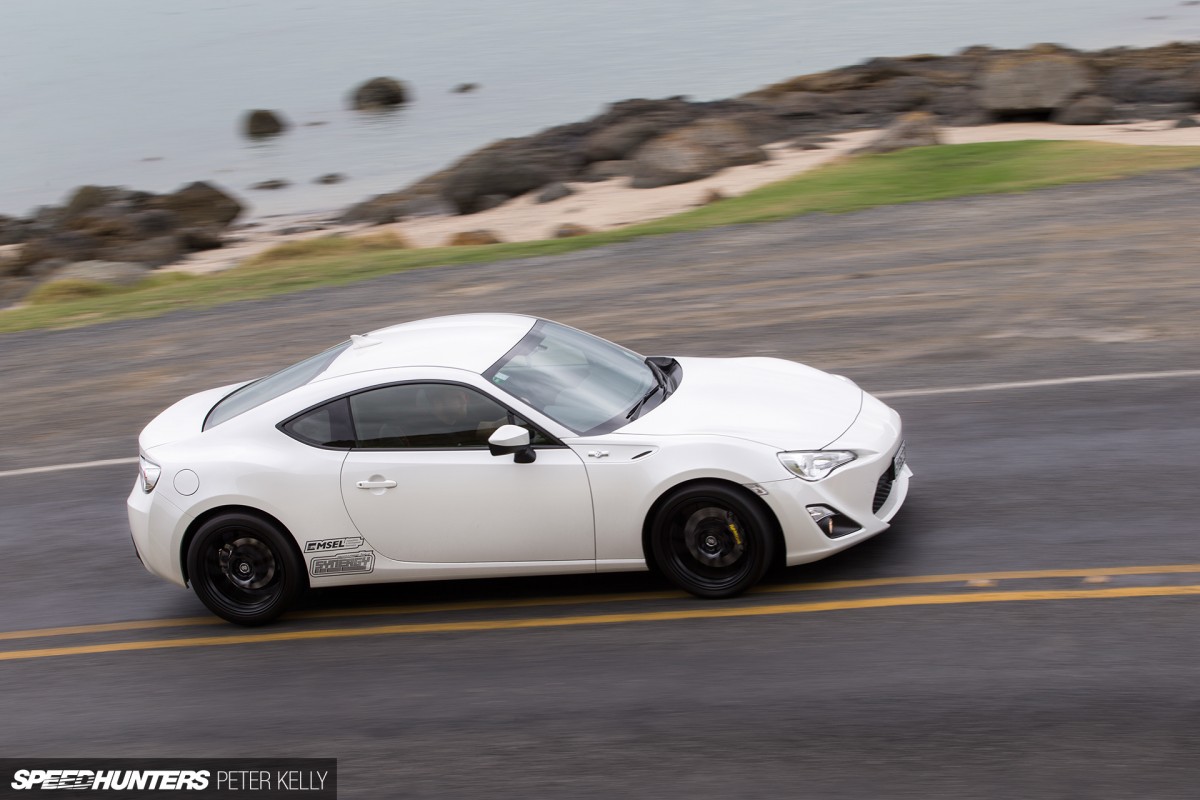 He laughed, and said; "so that was about 9,000rpm, you've still got a few thousand left to go and you haven't reached peak power yet." It seemed wrong, but sure enough, the next time I put my foot down, I watched the MoTeC dash, and as the V8 reached a howling 9000rpm, I had to fight the urge to lift off and change gears – it was quite unnatural to stay in it and find the limiter at 11,600rpm.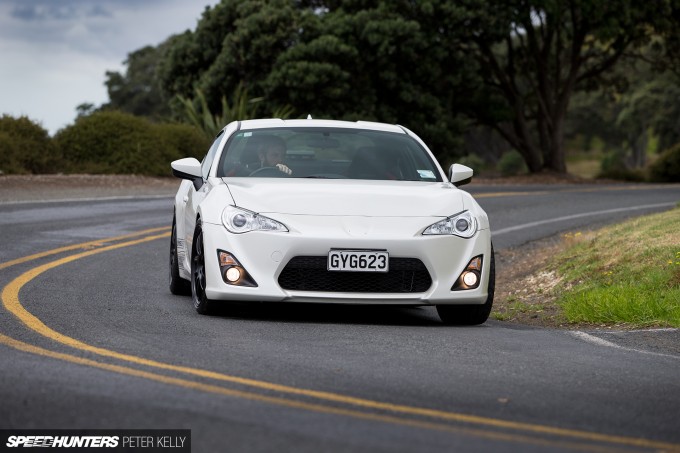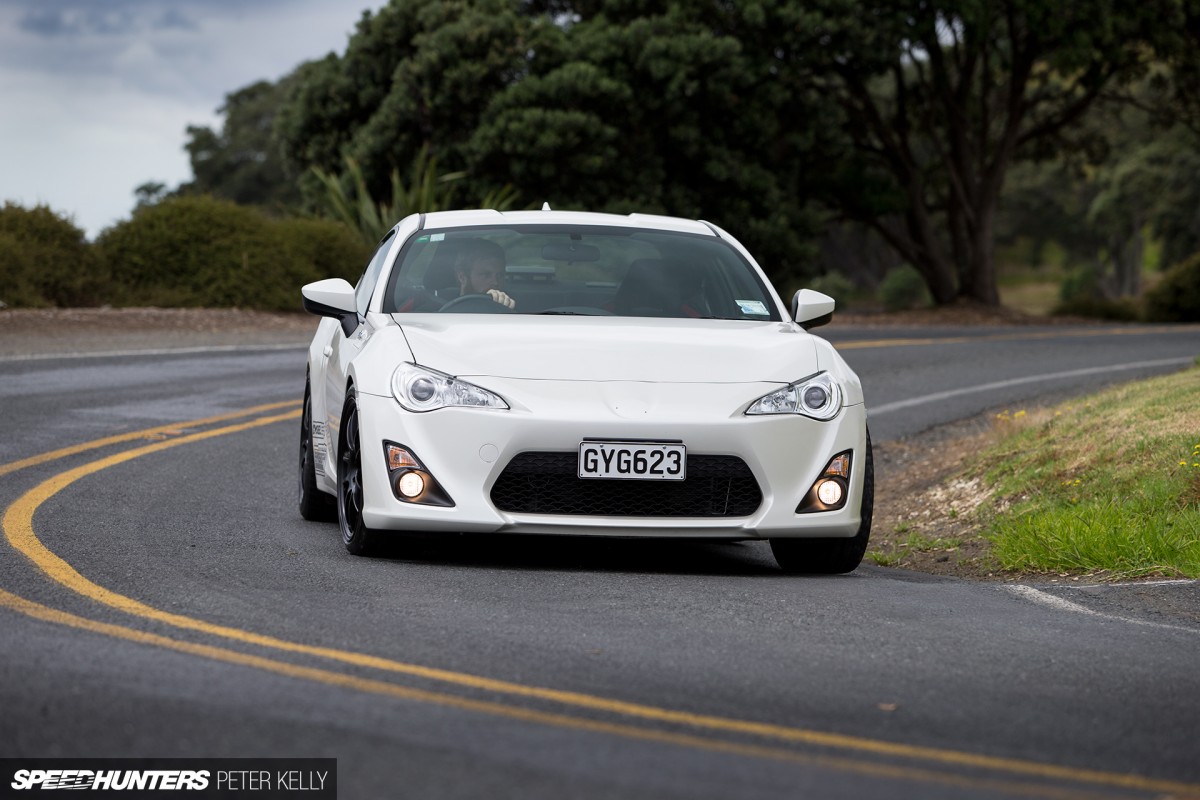 But that's where this V8 comes alive. If I thought I had found the power at nine, I was wrong. The punch this thing pulls at high RPM is a shock to the system.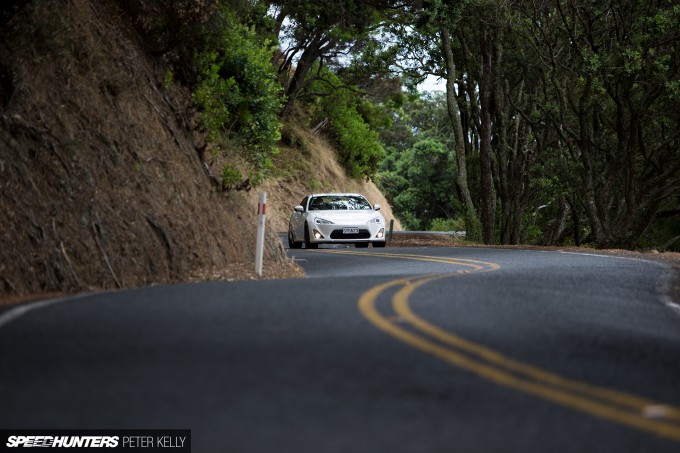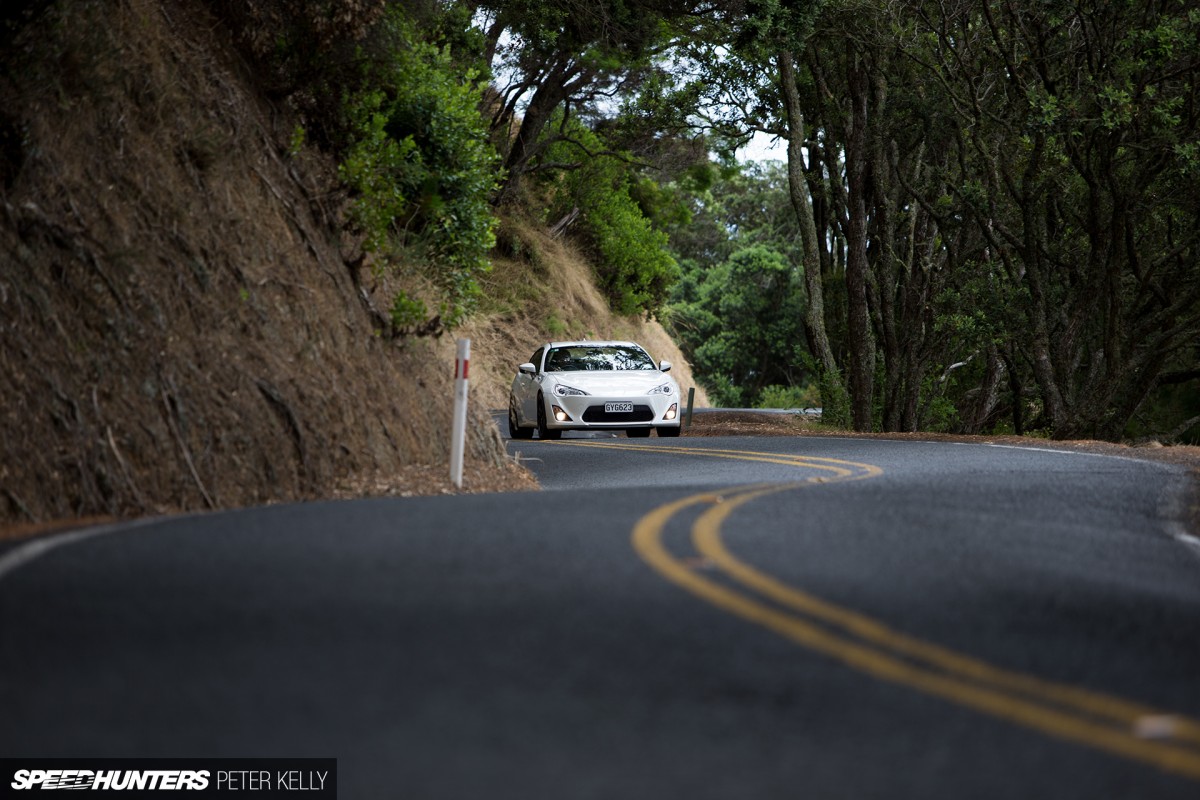 It can best be described as having two motors, somehow set up in a sequential fashion. First, there's what feels like a beefed-up factory engine, which is nice and pleasant enough as you drive through the lower revs. Reach what would normally be the stock 7500rpm limiter, and the 'second engine', where all the power is, kicks in.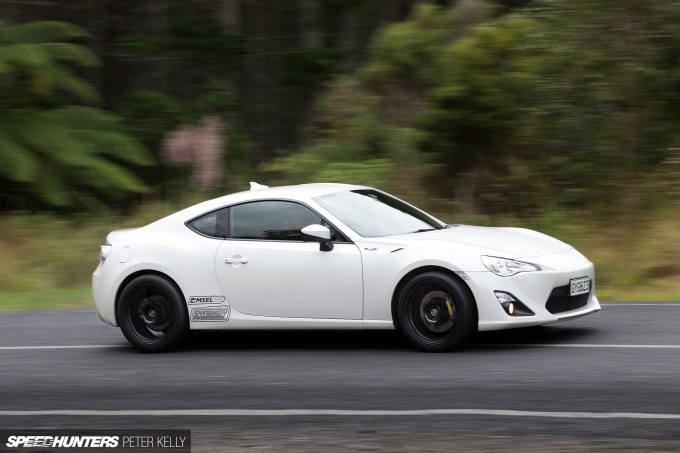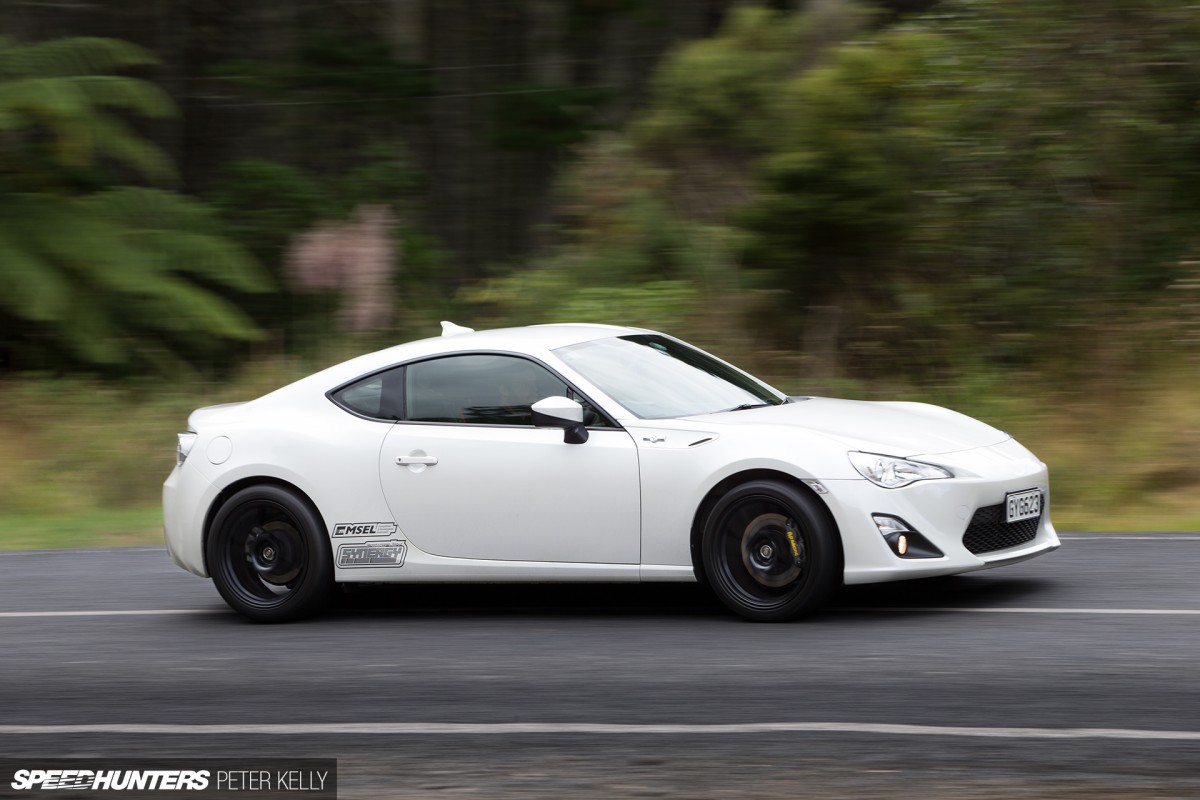 And everything about it is ferocious. The pull and the sound demands your full attention when you're up at such high RPMs, and although the car still behaves as an 86 should, it's definitely not the sort of machine you can drive fast, lazily. It's a true driver's car that demands your full attention.
Actually, the stock 86 is already considered a great driver's car – so let's call the Synergy 86 an 'advanced driver's car'. Although the road surface was extremely greasy and I clearly can't tighten up a GoPro mount to save myself, this little clip should give you a feel for driving the car on a very tight mountain pass.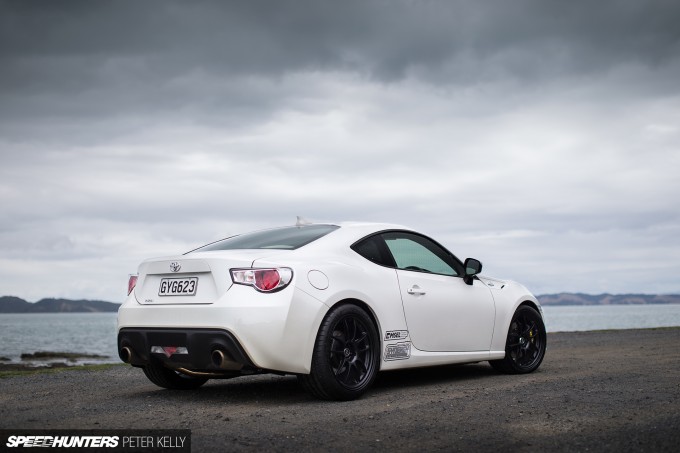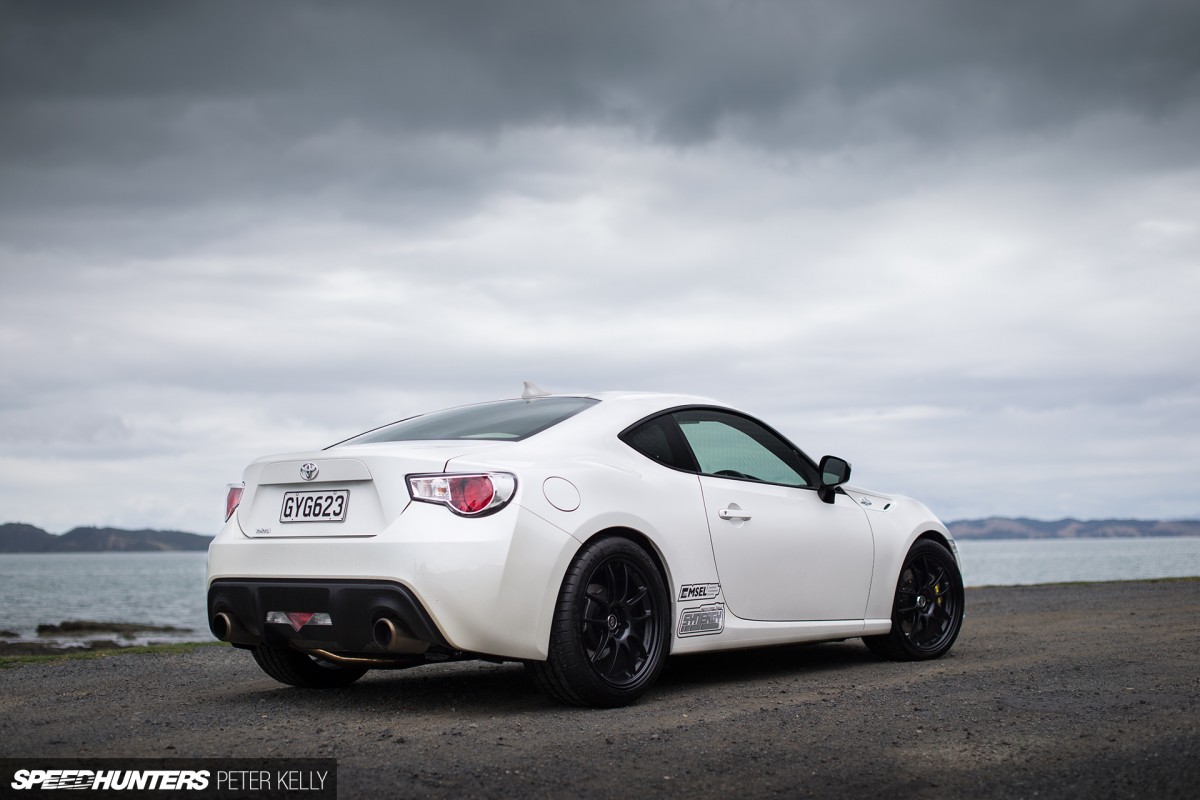 It's an immeasurably fun car to hoon, but you do need to embrace the revs – something that certainly takes some getting used to – to get to that level. Heading back towards the city, constantly resisting the urge to be 'that guy' and find any excuse to give it some revs, purely for the high-pitched noise alone, I wondered about just how usable the Synergy 86 is as a road car. And I don't mean it's a pain to drive in traffic, it's perfectly fine and behaves well enough. The real question is; how often are you going to be able to use 11,000rpm on the road?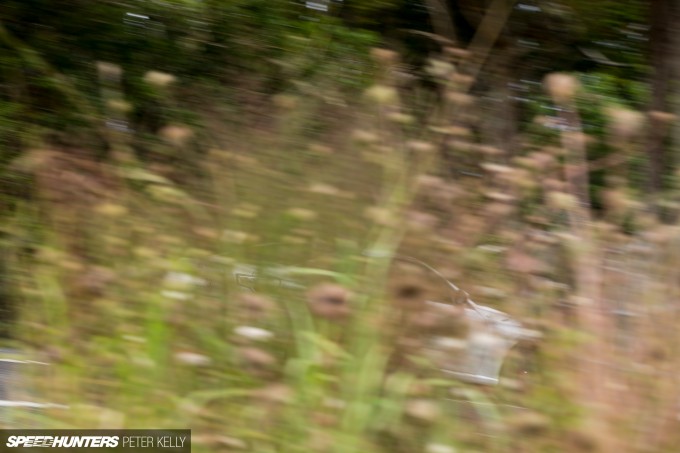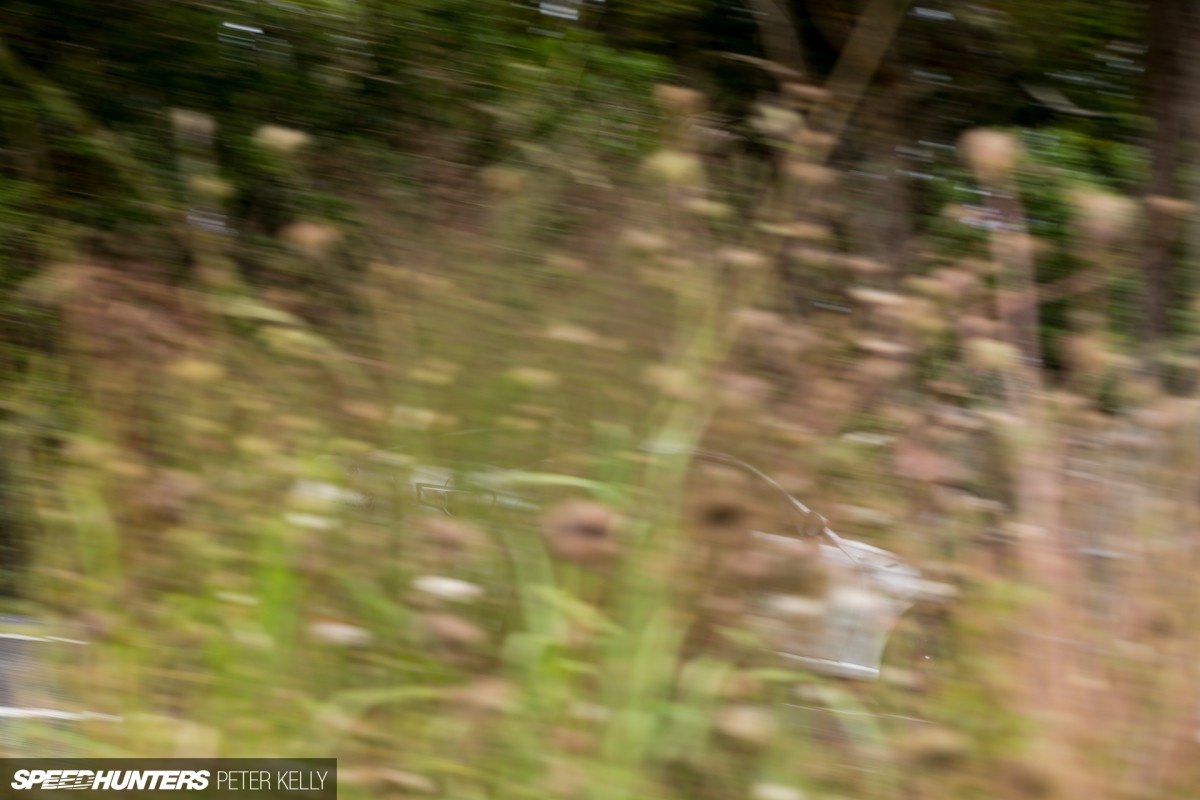 Sure, you'll be able to go for blasts like I just did, but personally, I see this package suiting an 86 that was destined for a little track work, where you'd be able to get the most out of all those screaming RPMs. Whether that be a fun street car that heads to club days on the weekend, or a dedicated racer. This engine is screaming for a hammering, and I'm just not sure how often you can give it what it wants out on the road.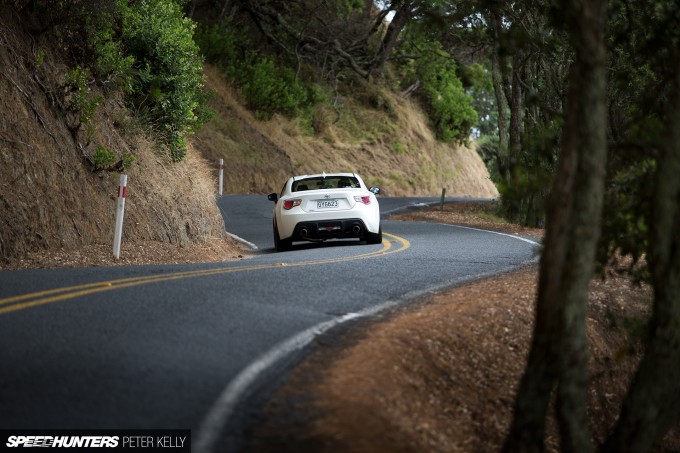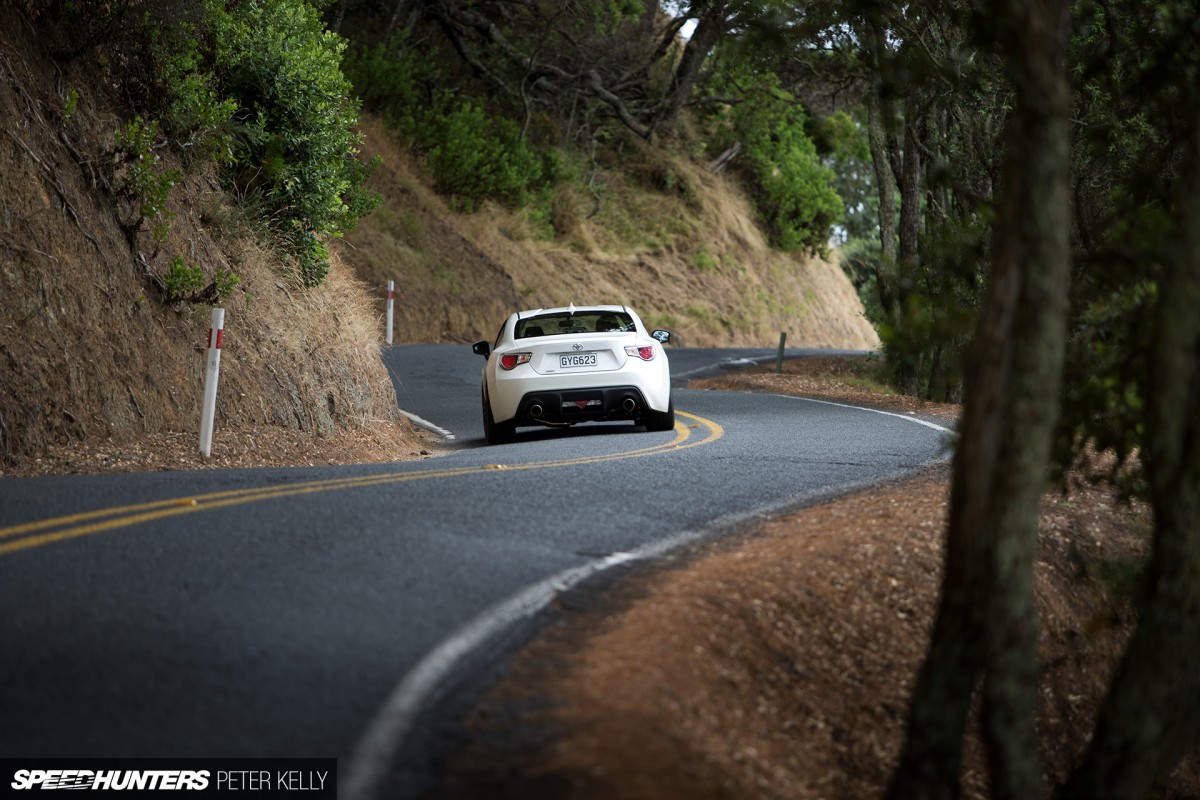 At the end of the day, I guess that completely depends on the sort of driver you are, and just how often you're willing to scare pedestrians and risk losing your license.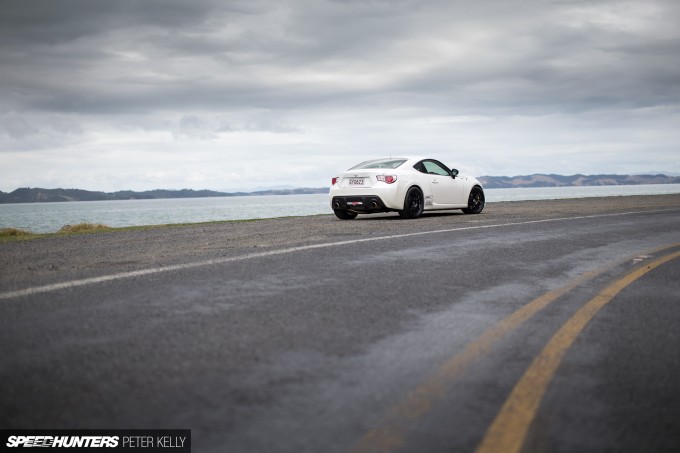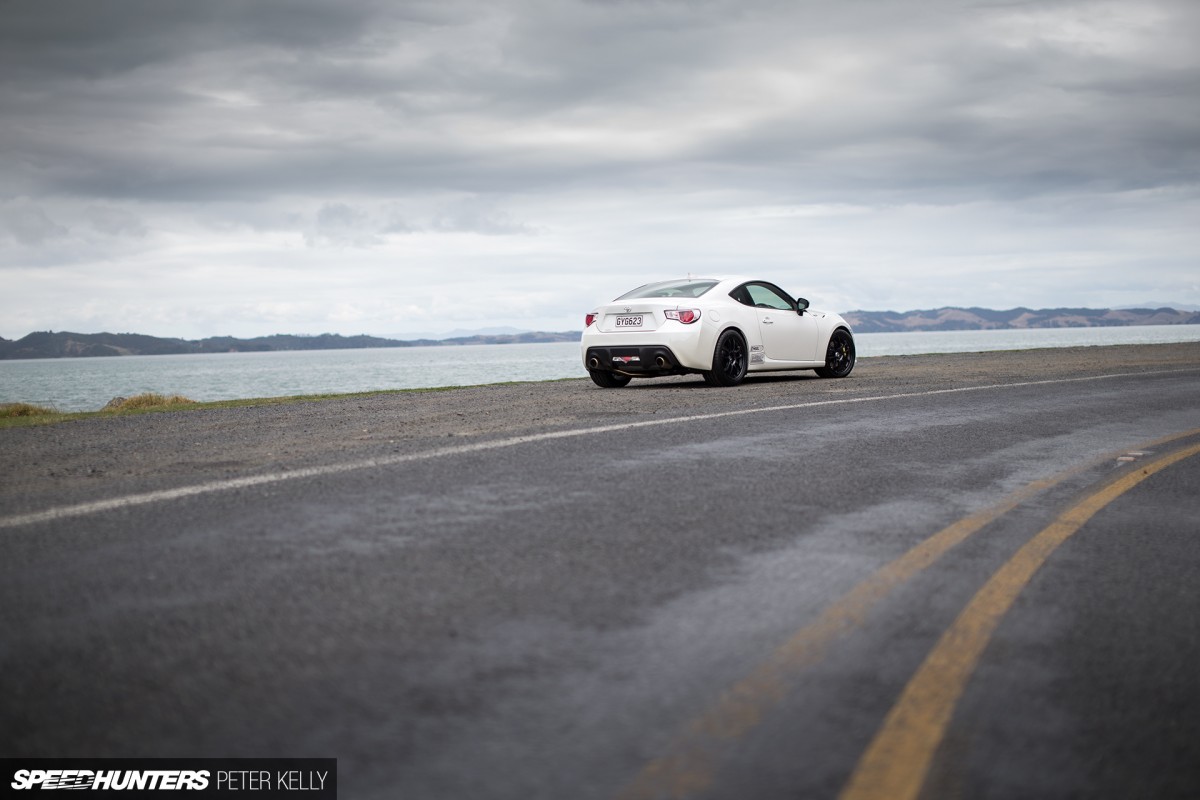 My day out with the Synergy 86, the writing of this article and the turn-key nature of the 86 package got me thinking, as much as I liked the sleeper nature of this particular car, how would I build my own version? Assuming my bank account was looking a little less dismal than it is right now, I think I'd be ticking the option boxes at Synergy and running the their bigger 3.0-litre monster version of the same motor along with their own sequential gearbox setup in a jet-black KM4SH-kitted street legal weekend racer. Stripped interior, half-cage, seats, some nice KW coilovers, uprated sway bars and a set of RAYS Volk Racing ZE40s wrapped in wide semi-slicks – the perfect look and feel to match all that sound and power! What about you?
Peter Kelly
Editor-in-Chief
Instagram: speedhunters_pedey
pedey@speedhunters.com
More stories from New Zealand on Speedhunters 
Cutting Room Floor