I spent so much time walking up and down the various parking lots when I attended a big Kyusha meeting recently, that I was only really able to spotlight feature a couple of cars, as well as grab some images for a wheel-related post that I'll be putting together a bit later on. The 'Pig's Butt C130 Laurel' was a stand-out feature at the gathering, and now I've got something else very cool to share with you – this time from the '80s.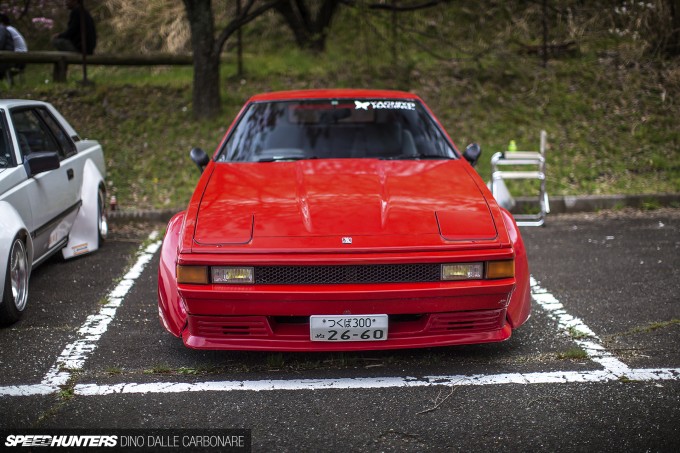 The awesomeness of this Celica XX (or Supra Celica in Japan) was too hard to resist. In standard form, the Toyota defined a decade where Japanese auto style was all about sharp angles and pop-up lights were in vogue.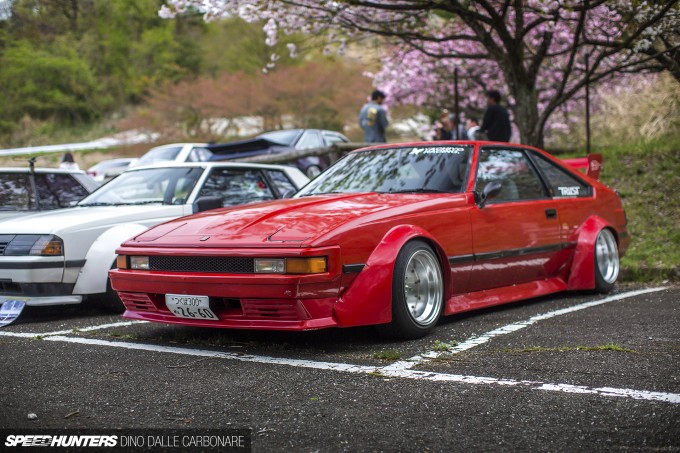 Here, the lines of what is an undeniably-cool base has been taken to the next level with some legit shakotan touches.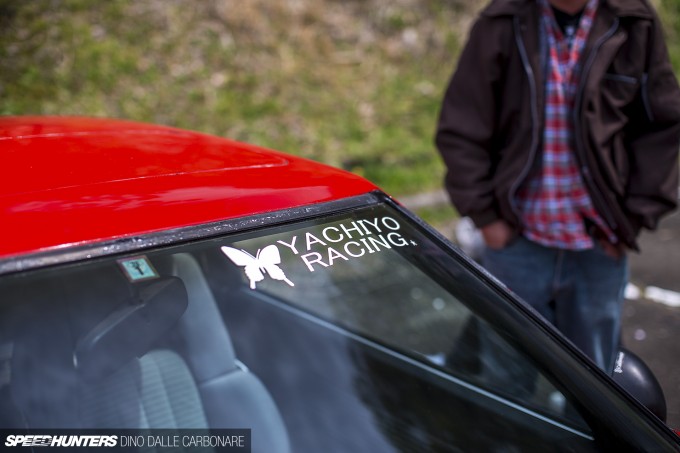 This car belongs to the Yachiyo Racing club – a Chiba based group of kyusha enthusiasts who like to do things as period-correct as possible.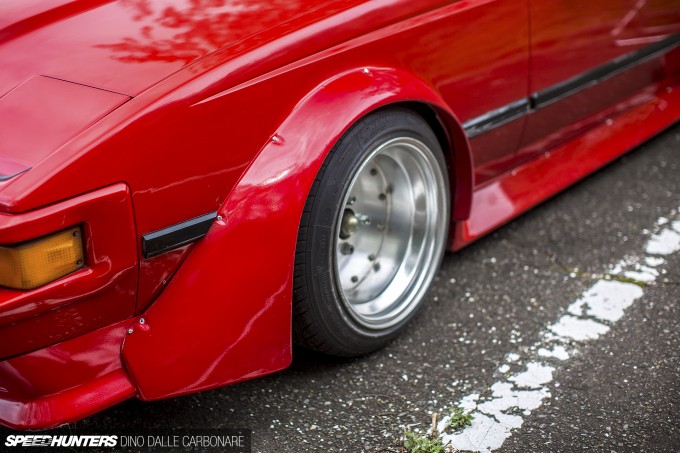 I love the over-the-top Works flares, which to me almost look like they belong over the rear wheels! And being roughly screwed on and misaligned with the bumper and side skirts only gives them a more in-your-face appearance.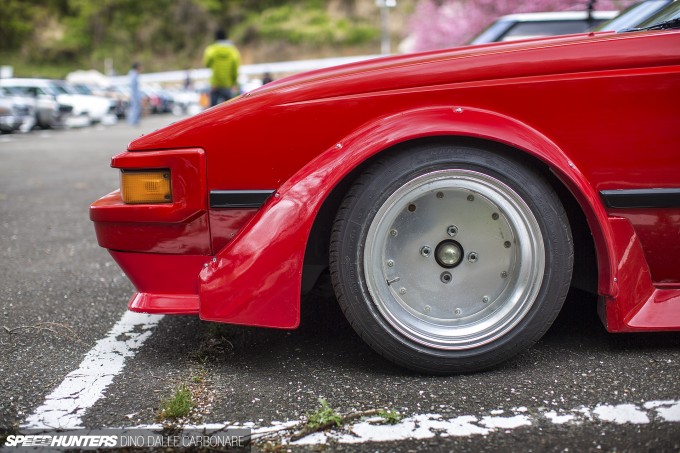 Speed Star Racing MKIs are one of the most recognisable Japanese vintage rims you can find, and the deeper the dish the better!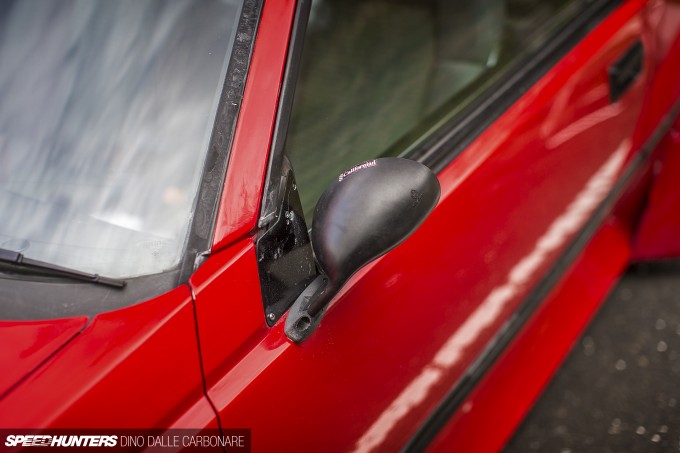 There are certain old Japanese cars which Vitaloni mirrors really work well on, and after seeing them fitted to this MA61 the Celica is one of them. Plus, it doesn't seem to matter how well or how cleanly you fit them – as long as they're attached!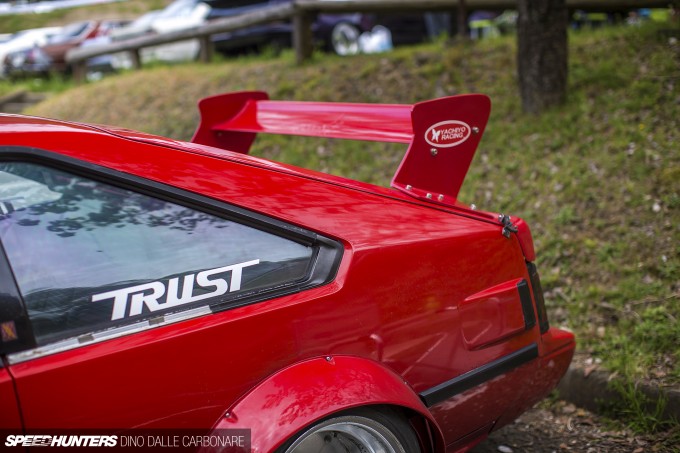 The fastback-inspired rear end is something that visually defines this generation of Supra, and here the lift-up hatch has been enhanced with the addition of a Silhouette Formula style wing.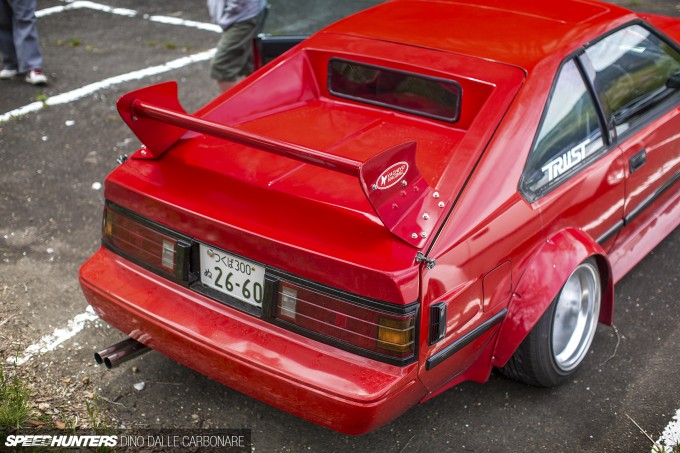 However, it wasn't until I went around the back that I realised that the rear hatch had been modified in a way that's actually common in this scene. The original back window has been removed and sealed off with a horizontal trunk-like section that leads up to a tiny '80s supercar-style rear window.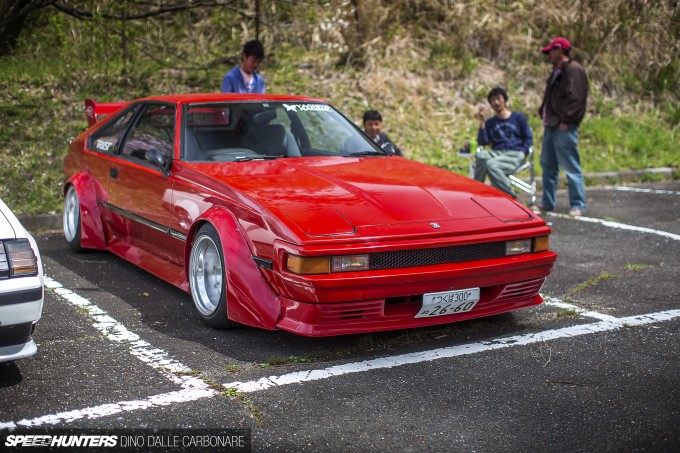 To top it all off, the choice of color definitely adds to the overall presence of this kyusha car. The question is though, do you love it or hate it?
Dino Dalle Carbonare
Instagram: speedhunters_dino
dino@speedhunters.com