The Tuning Car World Showdown might only be a small show in comparison to the craziness that is the Tokyo Auto Salon, but what it lacks in sheer numbers of cars in attendance it more than makes up for in quality. Plus, it's always a great event to get a taste for what tuners based in the south of Japan are getting up to, which perfectly introduces the car that I want to kick off the spotlight features from this show with.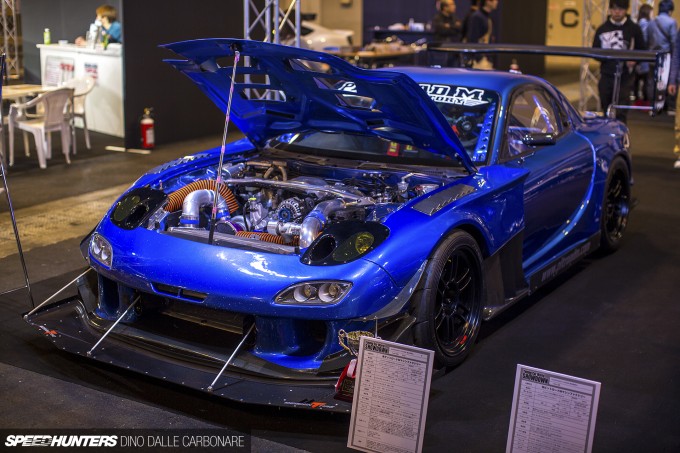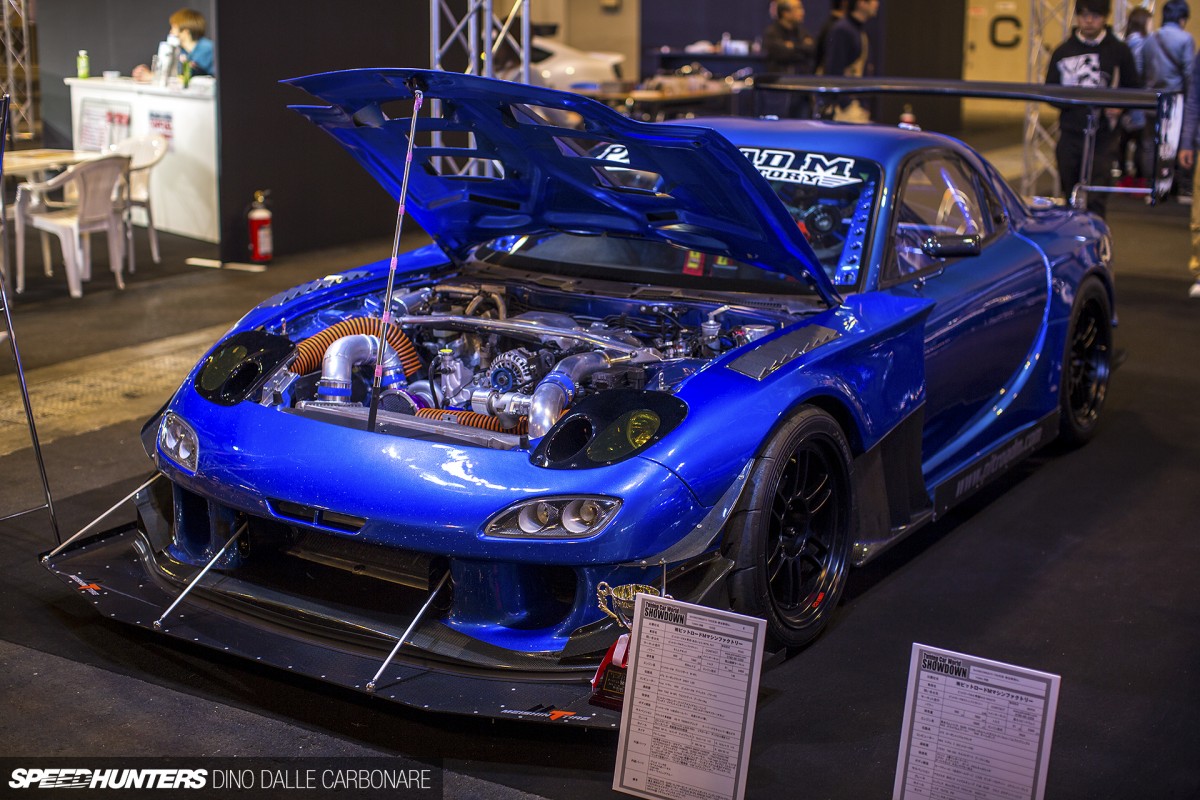 It's probably been five years since I last headed out to Pit Road M deep in the Hyogo-ken countryside – but it's one shop I haven't forgotten as they seem to continuously be building seriously bad-ass cars. Pit Road M originally made a name for itself as one of the few tuners in Japan specialising in the Mitsubishi GTO – and not only making them go fast, but actually handle and put down some decent times at time attack events like the Meister Cup. But after doing all sorts of great things with the GT-R and even Kei cars, they've gone rotary for their latest project.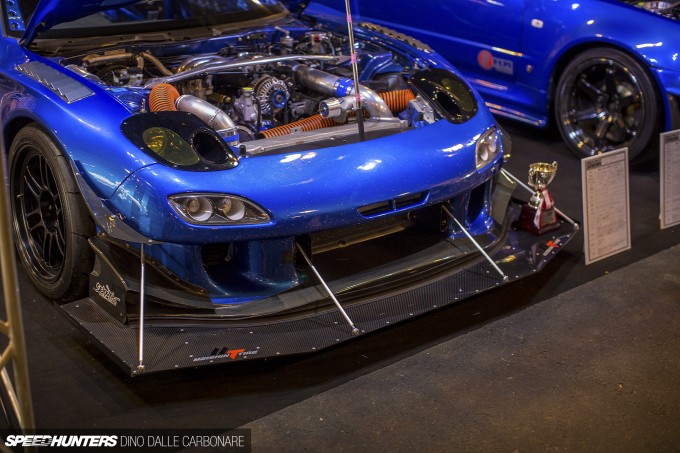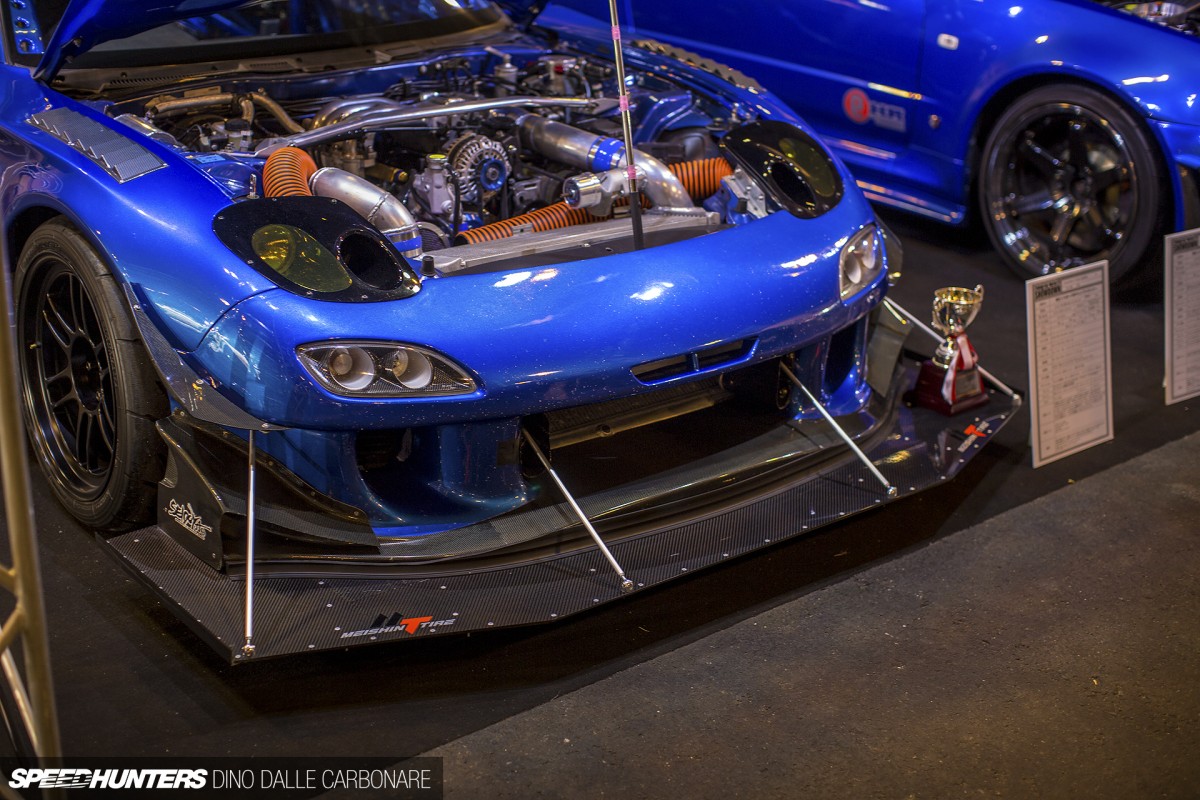 Like all the cars Pit Road M build, the main theme here is function. This FD3S is all about achieving fast times at the track and every single one of its details points to this. The aero package is pretty impressive – the full body conversion using parts form RE Amemiya, Total Car Produce Magic and Rusty to name a few. It all starts off up front with a massive carbon fiber lip spoiler which extends underneath the car to smooth out air flow.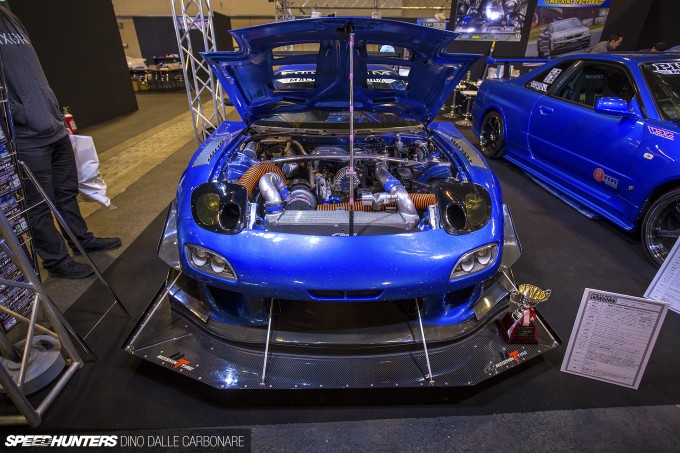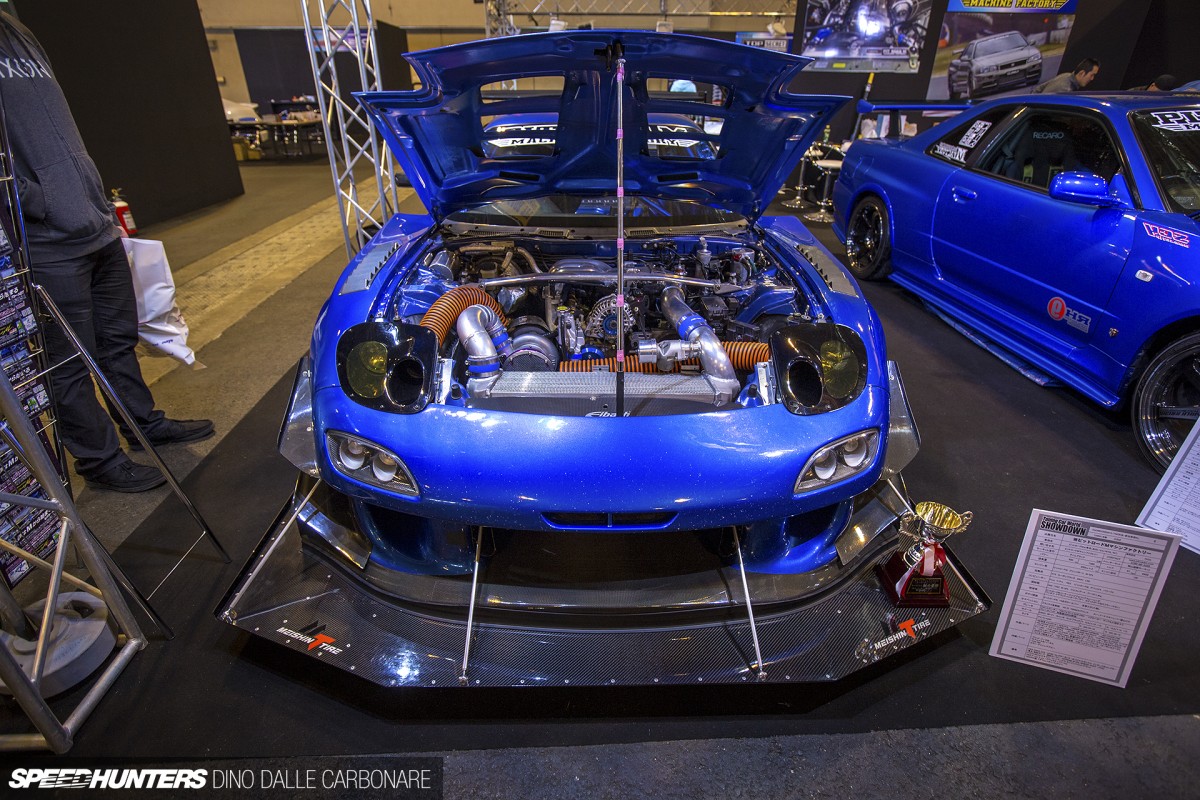 As cool as the aero parts are though, it's hard to ignore what's going on in the engine bay!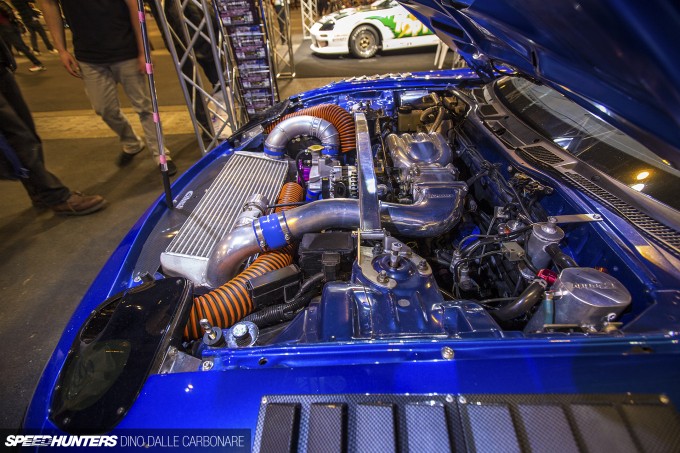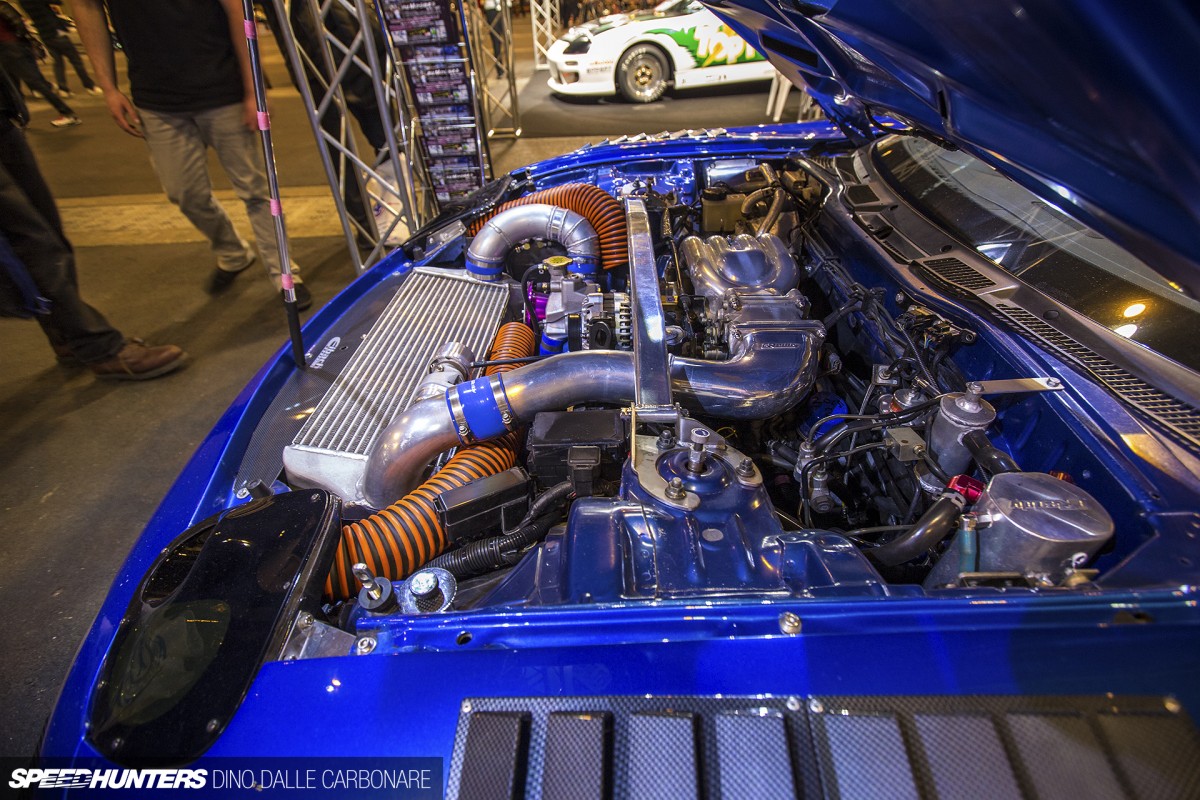 The package is based around a 13B engine which has been bridge-ported and fitted with an HKS T04Z turbocharger to ram compressed air into its combustion chambers.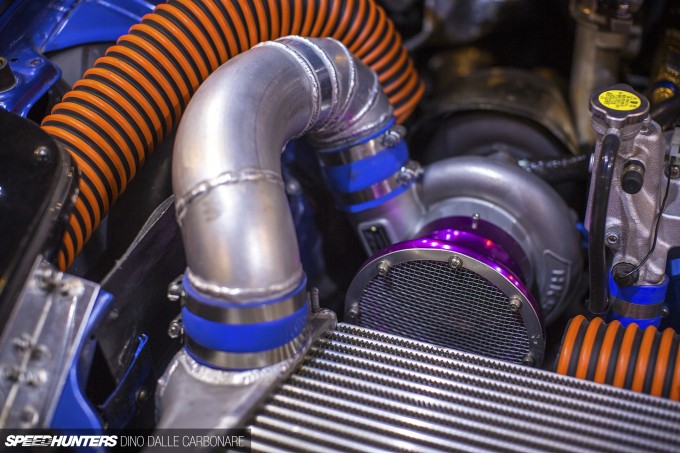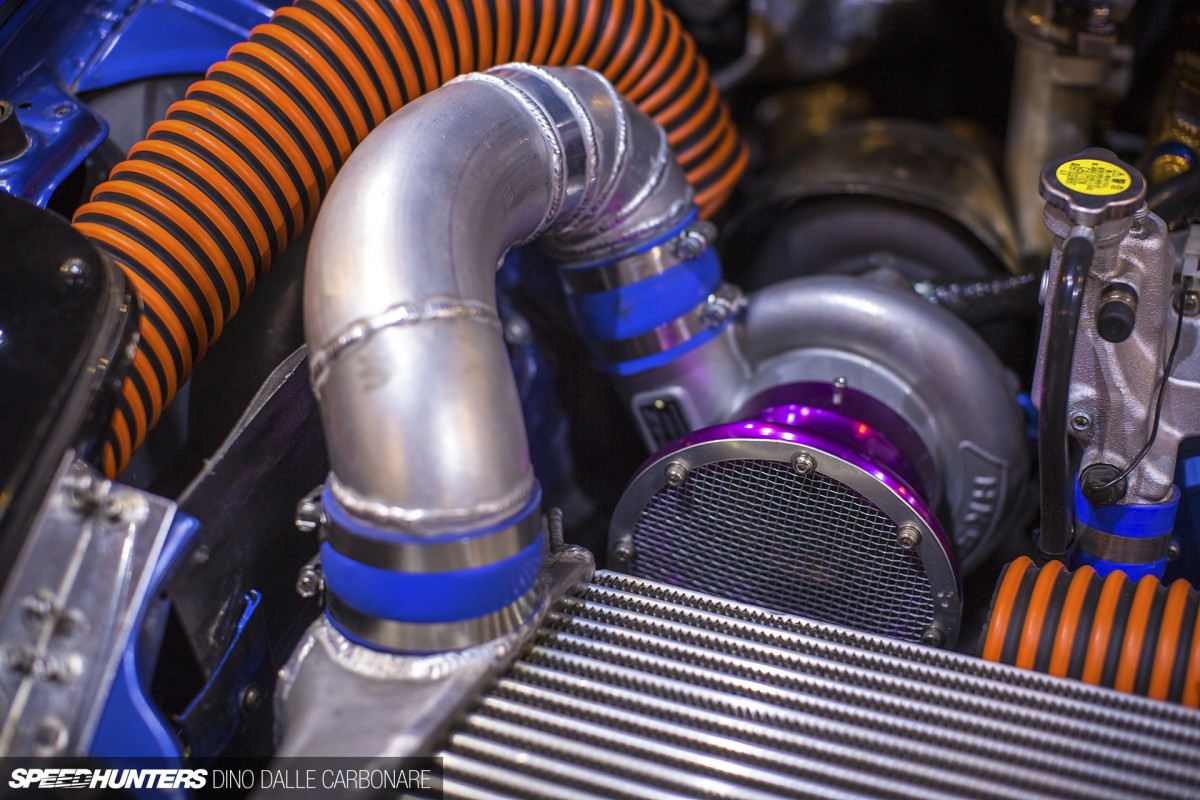 The turbo is positioned so that the intercooler could be mounted horizontally and in a V-configuration, with the radiator beneath to make the most out of the air entering through the big front air dam.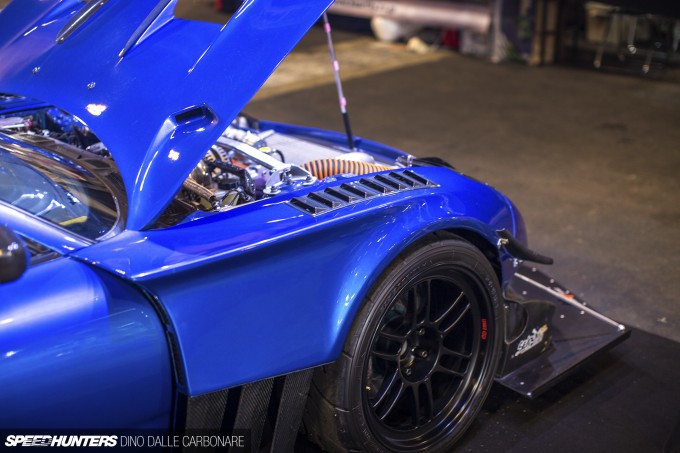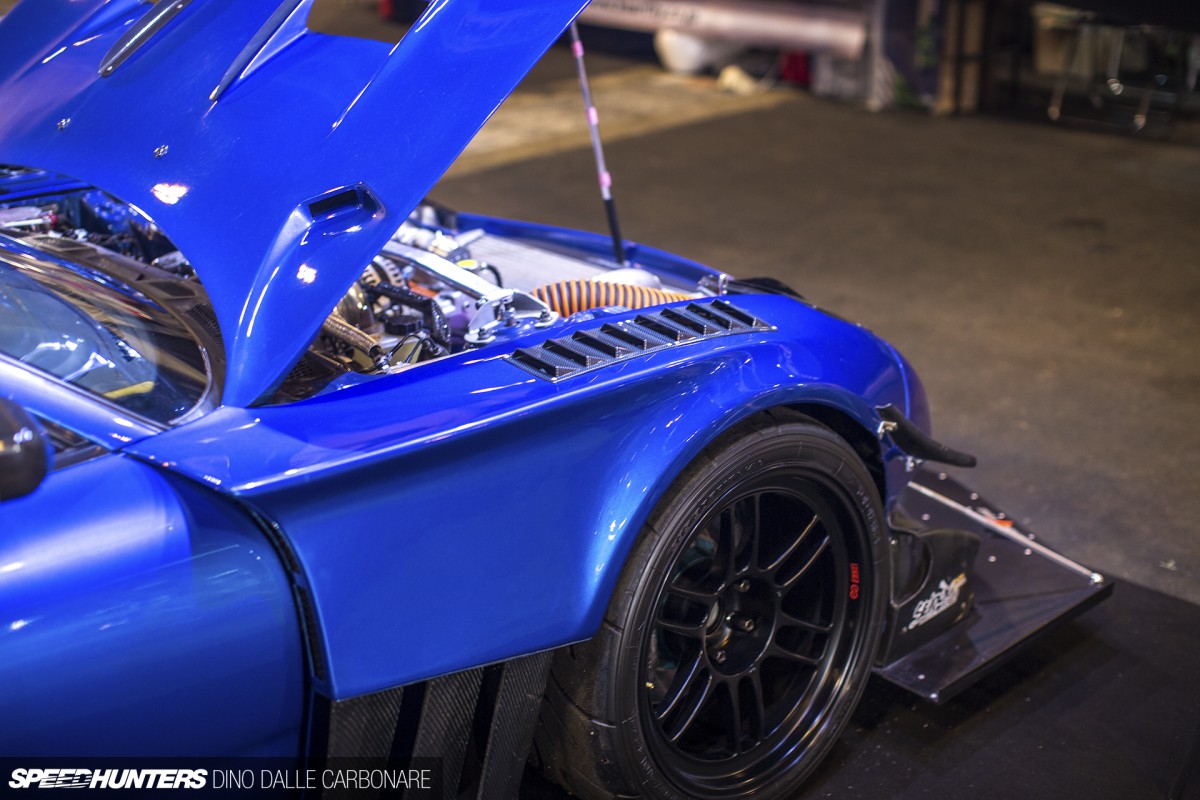 The TCP Magic front fenders look like they have come from a modern day Super GT car – squared off and laden with strategically-placed carbon air intakes and louvered outlets. The wheels of choice for this project are lightweight satin black Enkei RPF1s which provide an understated yet super-aggressive look. Many years after it was originally penned, the FD3S continues to lend itself well to extensive aesthetic transformations, don't you think?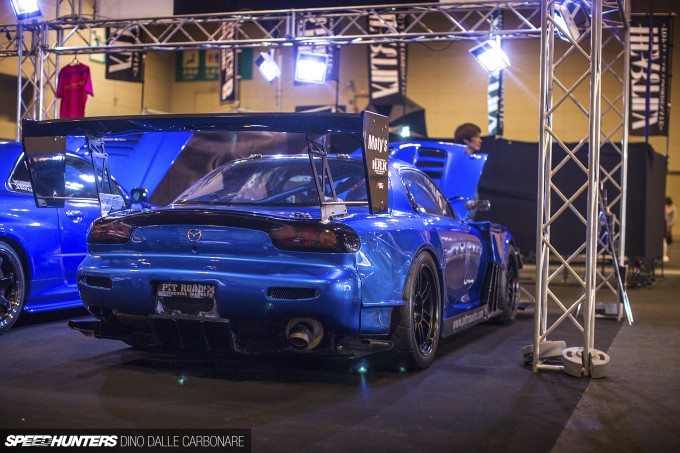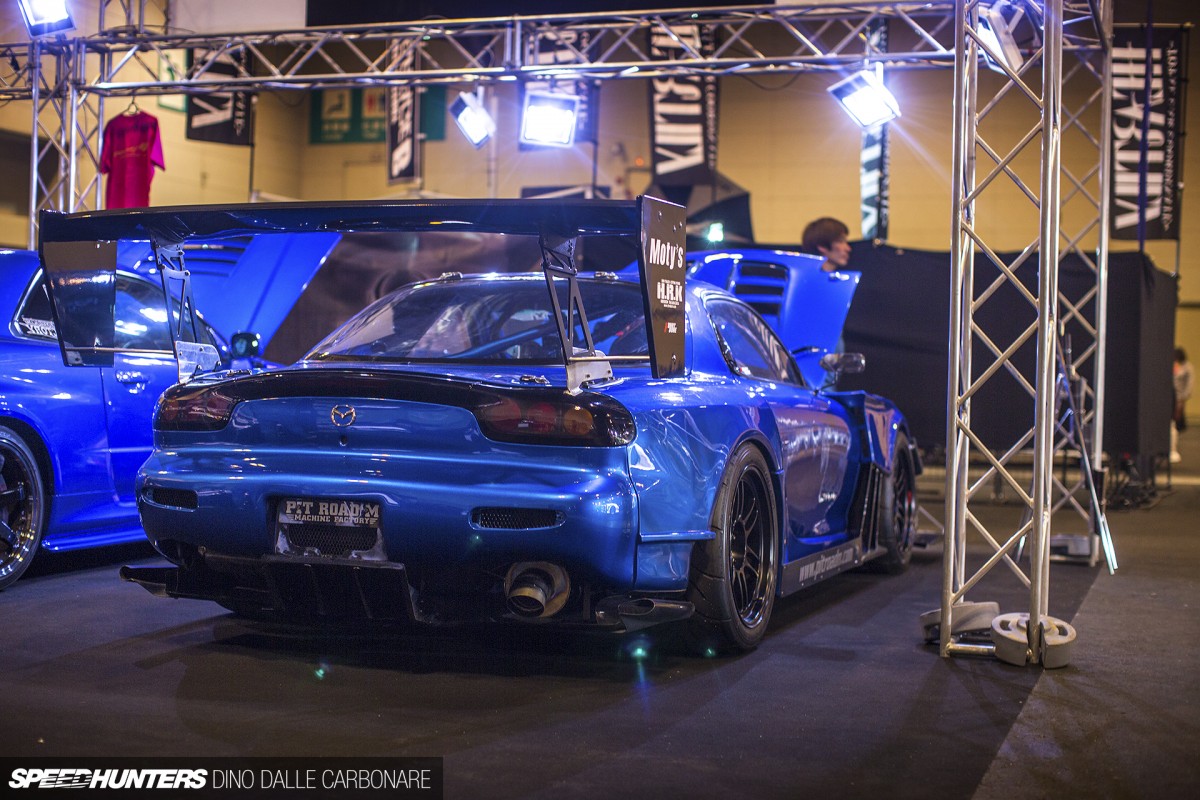 The rear end gets much the same treatment – bolt-on overfenders allowing massive 295-section rear tyres to fit within their dimensions.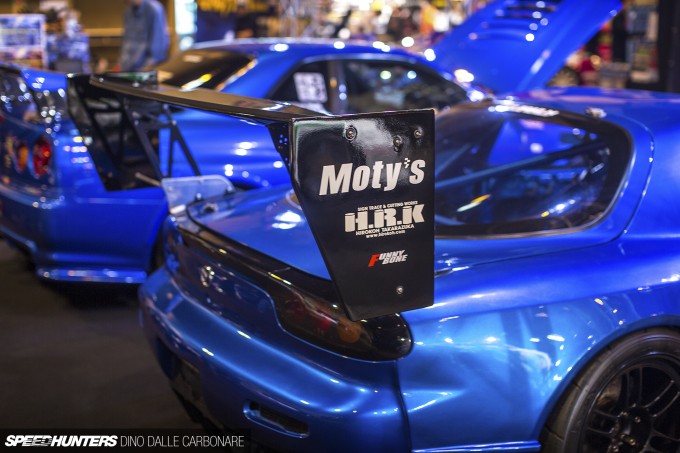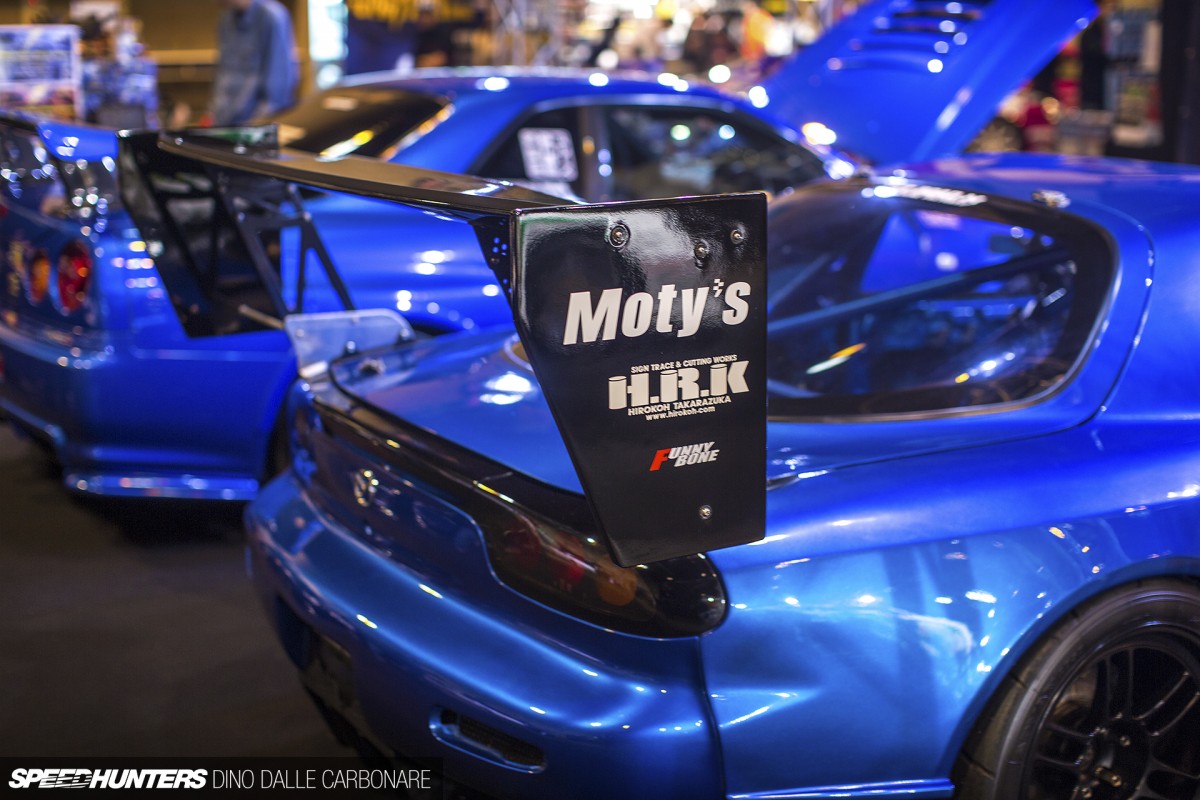 If you hadn't figure out what discipline this car has been built for, the Voltex rear wing will soon set you straight on that.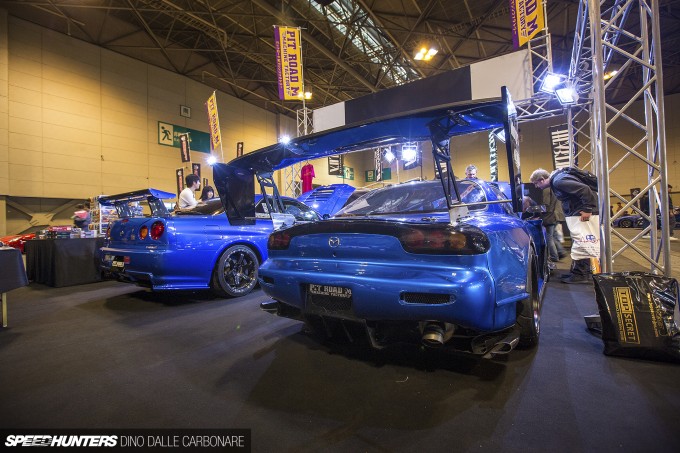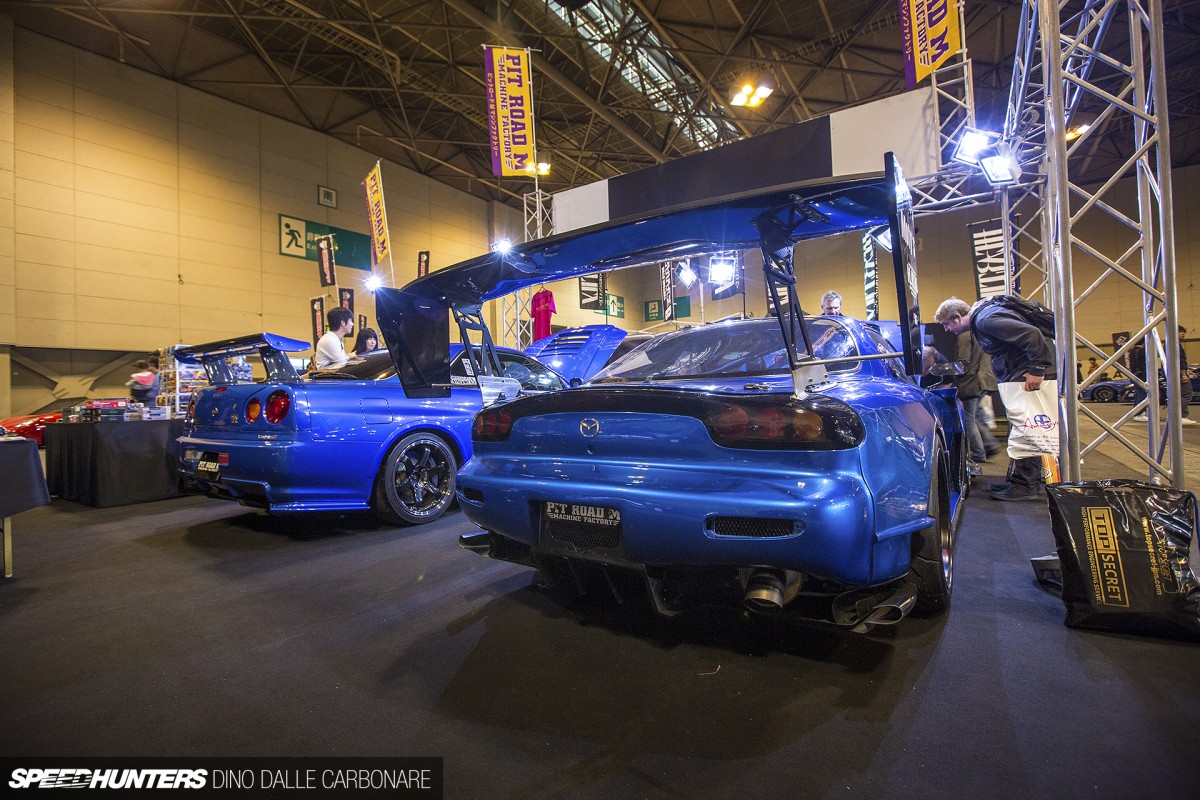 It all makes for a brutally-hot interpretation of a massively popular chassis, and the choice to paint it a similar metallic blue as the BNR34 GT-R sitting next to it quickly made it one of the best cars present at the show. But then again, I'm biased!
Dino Dalle Carbonare
Instagram: speedhunters_dino
dino@speedhunters.com
Tuning Car World Showdown 2015
Other Pit Road M related stories on Speedhunters