If you were to liken the Toyota Crown to a vehicle in America it'd likely be the Ford Crown Victoria or Lincoln Town Car. Sure, there are some differences in engineering, but in their purpose and overall image these cars share many similarities. Both are seen as quiet, comfortable sedans with a humble image and a loyal fanbase which includes lots of 'mature' owners. And like its Ford counterpart was for so many years, the Crown is the go-to platform for police cars in Japan.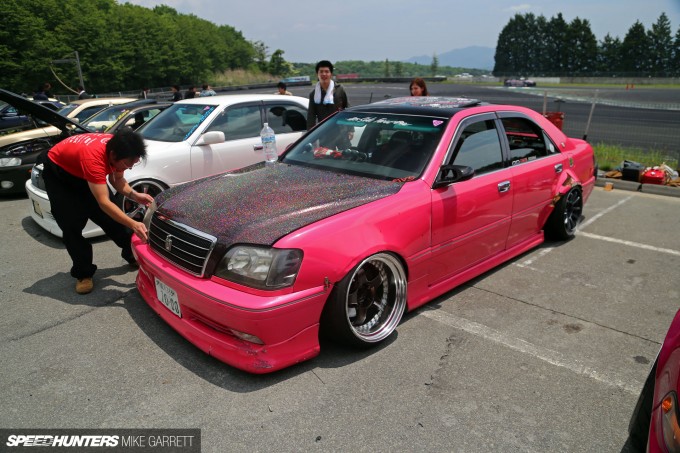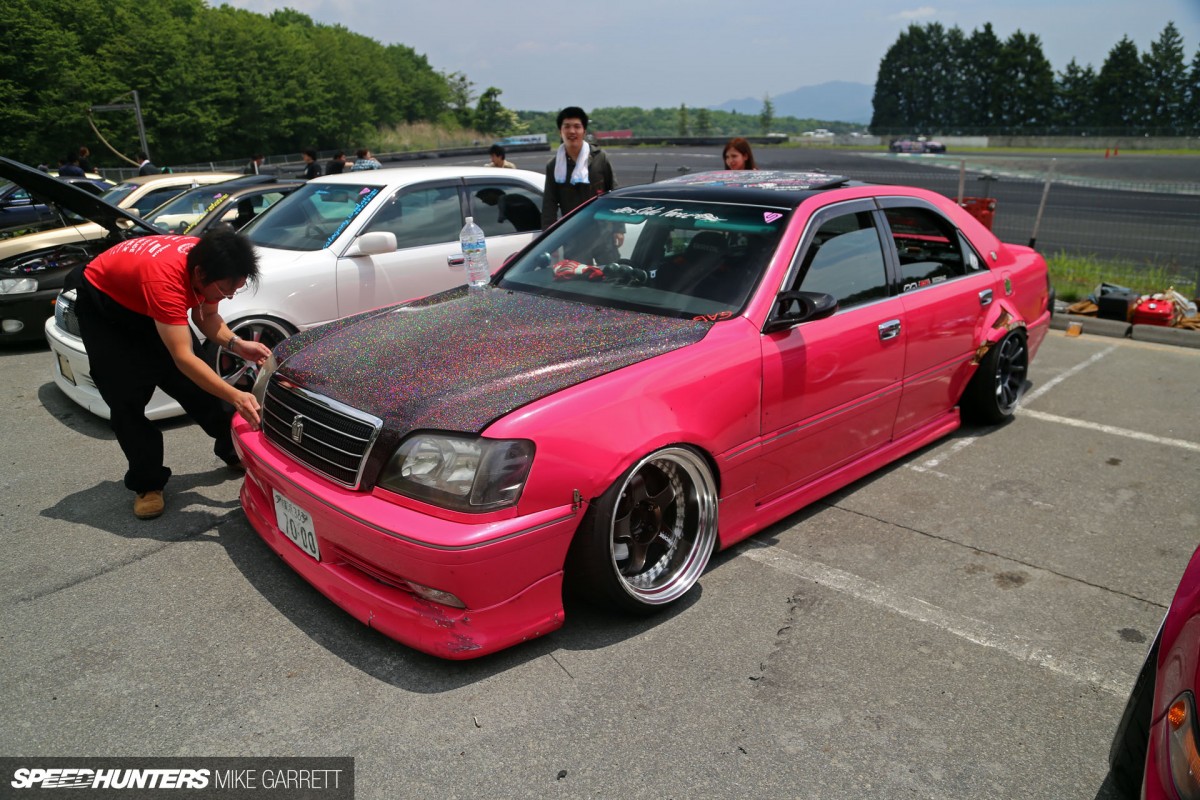 While neither the Crown or Crown Vic could be considered a mainstream enthusiast car, both of these rear-drive sedans offer plenty of potential for those looking to take them beyond their quiet and sensible roots.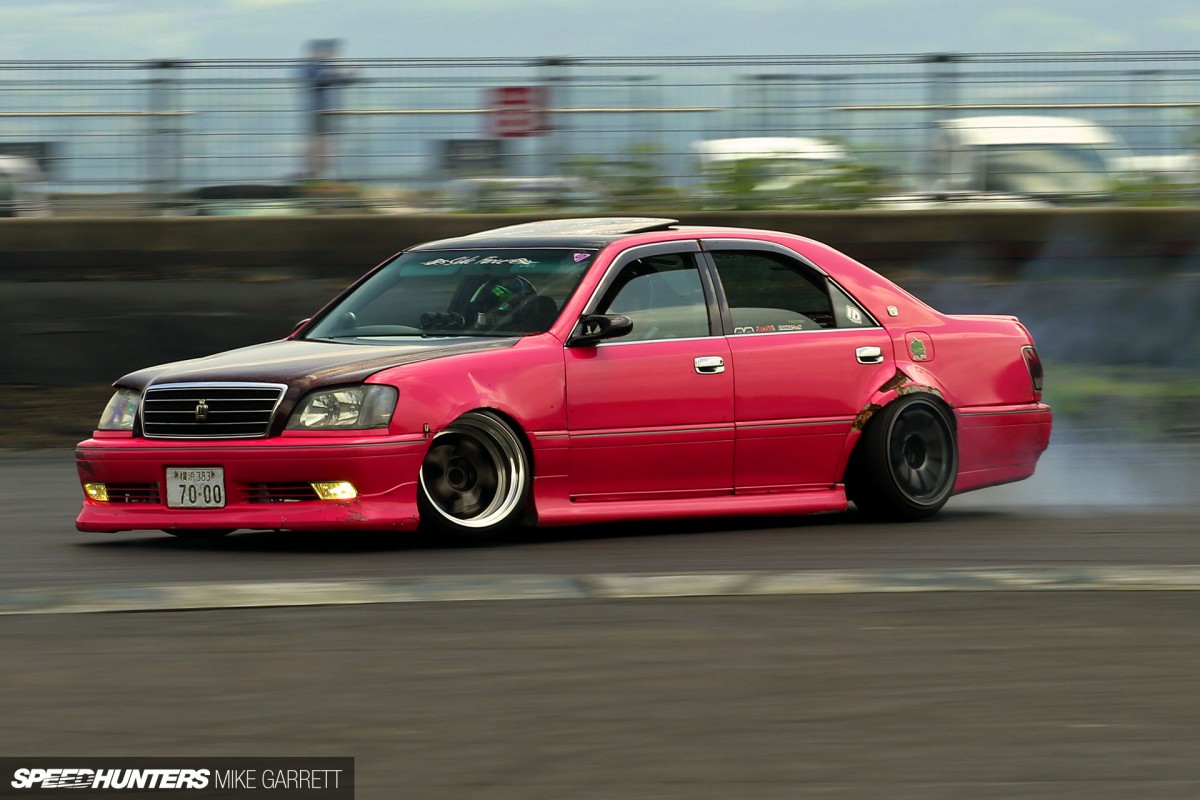 As I mentioned in my coverage from the recent drift event at Fuji Speedway, there were a handful of modified Crowns in attendance, including this radical machine out of Kanagawa Prefecture – a place known for its bitchin' drift sedans.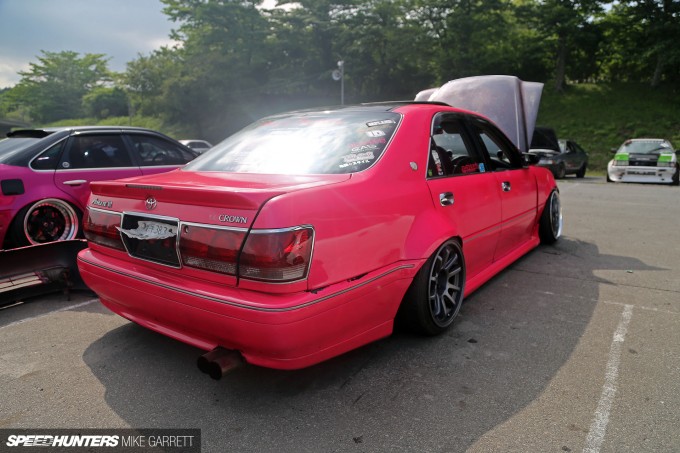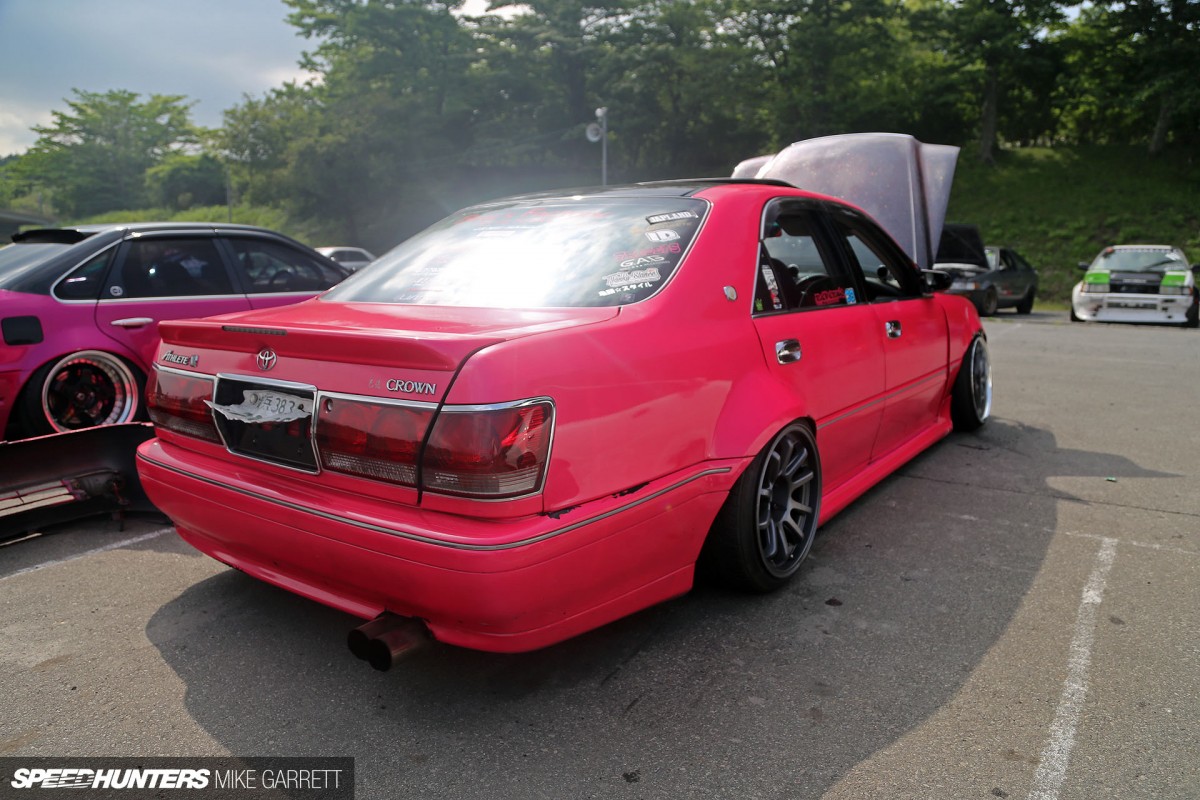 The base car is an S170 chassis Crown Athlete V, and while the typical Crown you see on the street is about as understated as a luxury car gets, this one is anything but. First off there's the wild color, which is actually based on an optional hue that Toyota offers on the new Crown.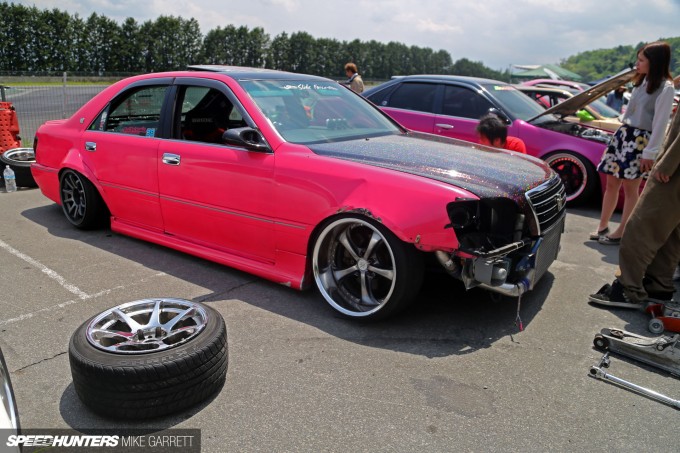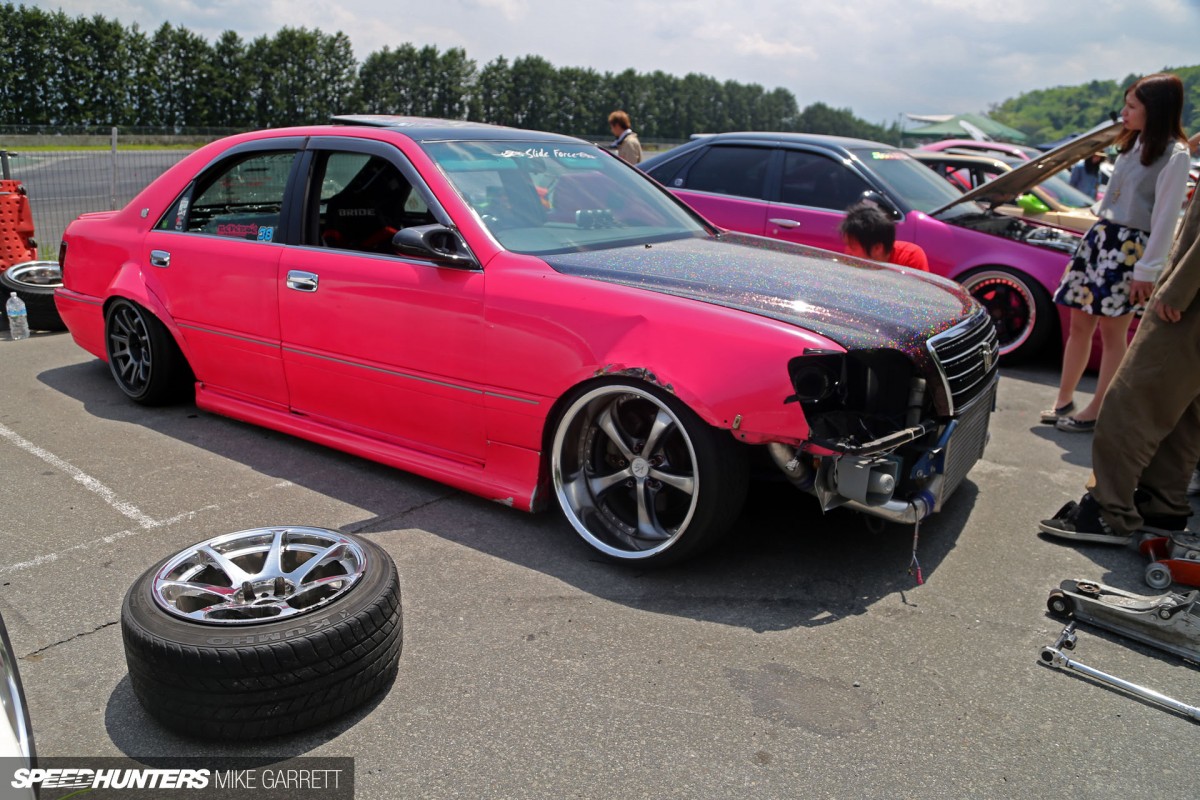 And if that wasn't enough, there's a metal-flake hood, scraping stance, low-hanging aero, custom-built fenders and big-lipped Work wheels.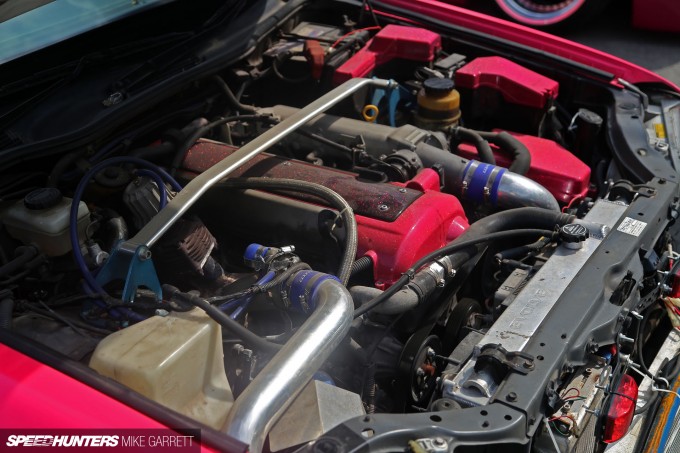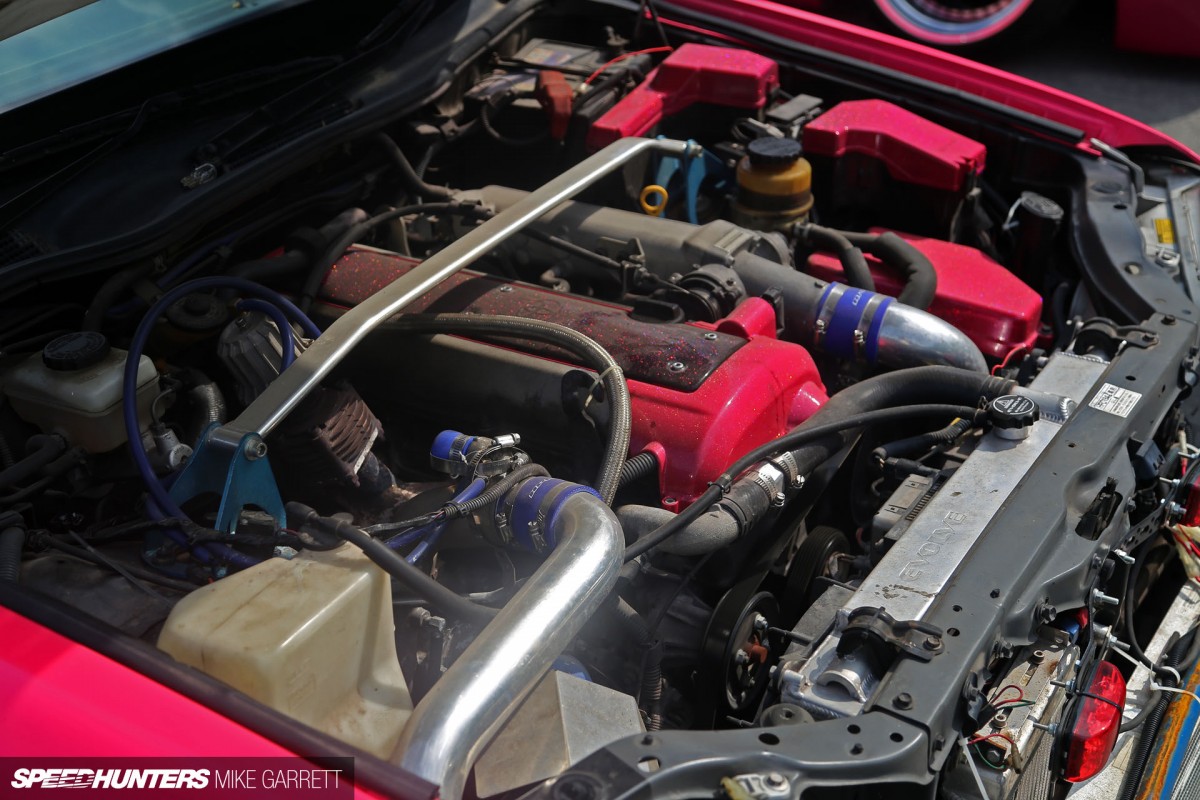 Under the hood sits the venerable 1JZ-GTE engine which came standard in the Athlete V version. While this motor wasn't as heavily modified as some of the other 1JZs at this event, it had more than enough power to hold the big sedan in long, smokey slides.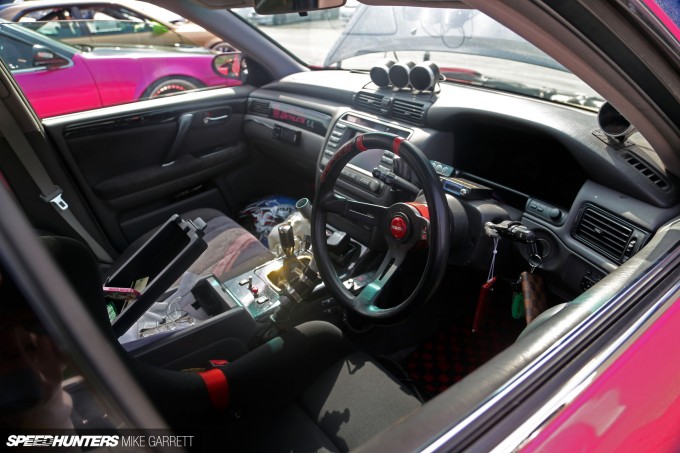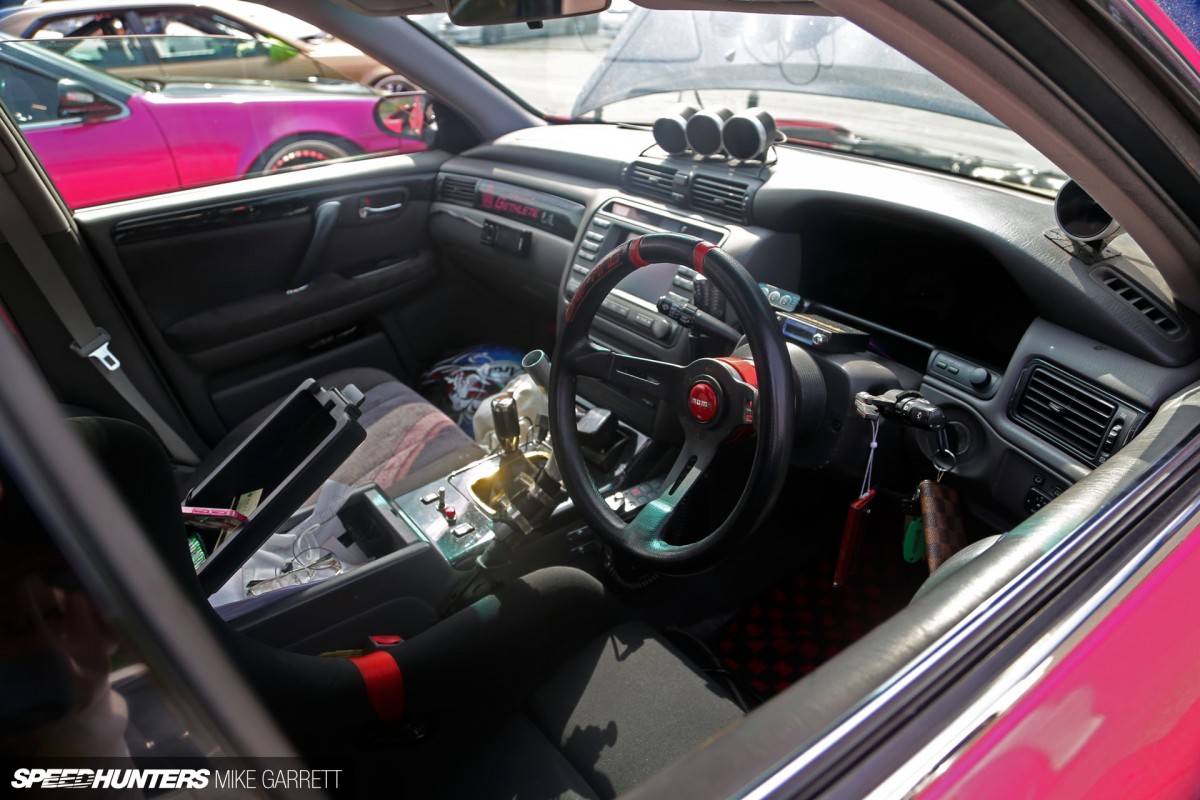 Inside you can see that the factory automatic transmission has been replaced with a manual gearbox, but other than that the interior is amazingly stock. There's no rollcage, all panels are in place, there's a factory navigation system and the only major change is a Bride bucket seat for the driver.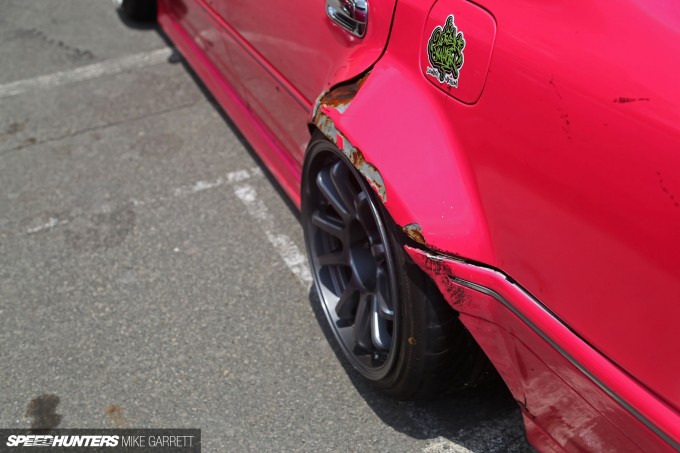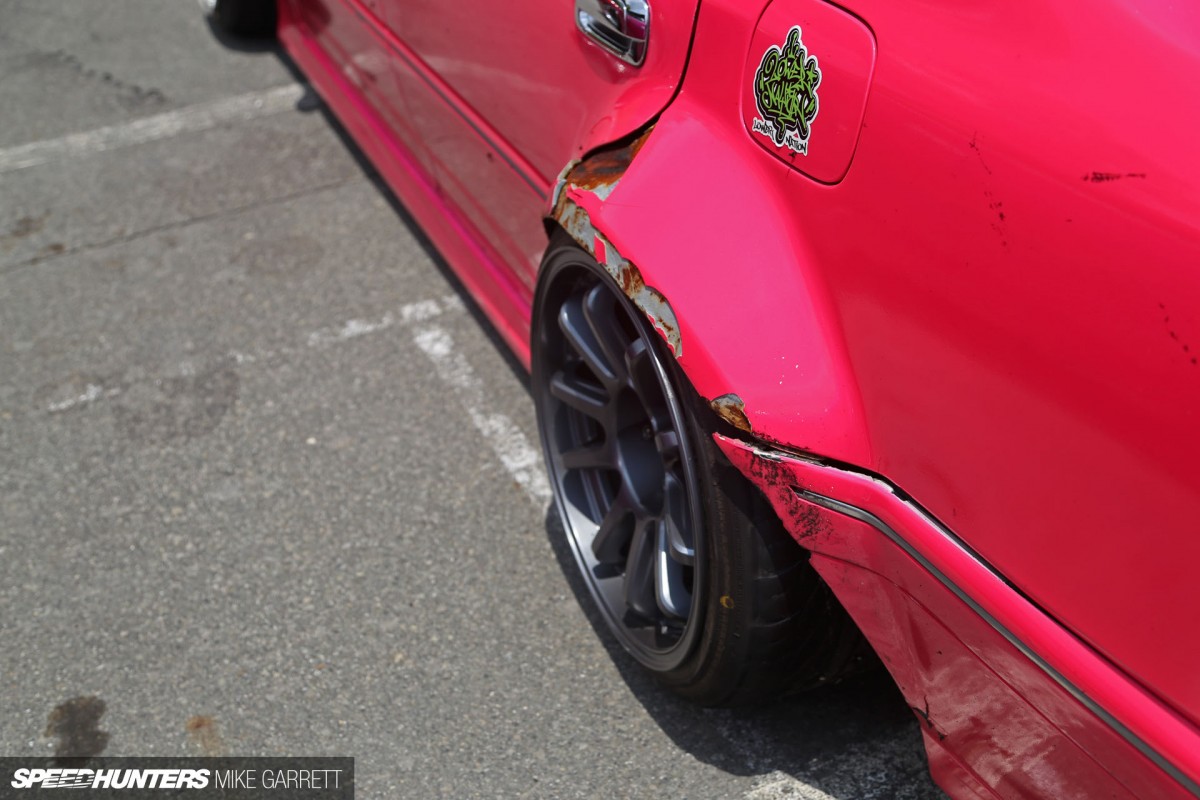 And while some might mistake this thing for a VIP cruiser, once you see the battle scars that cover the body you know the Crown was built for more than sitting in parking lots and avoiding steep driveways.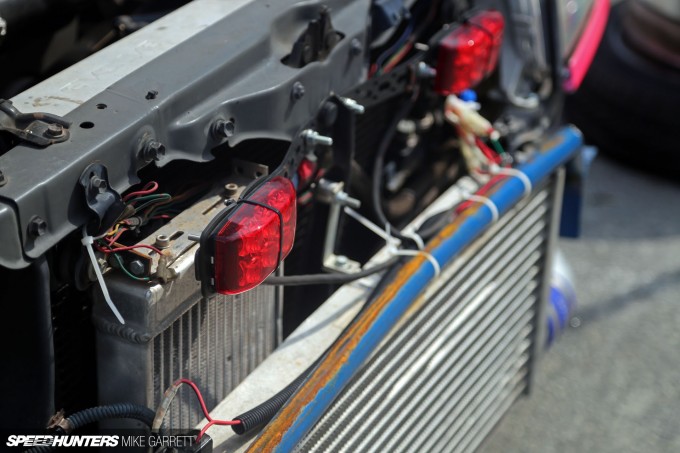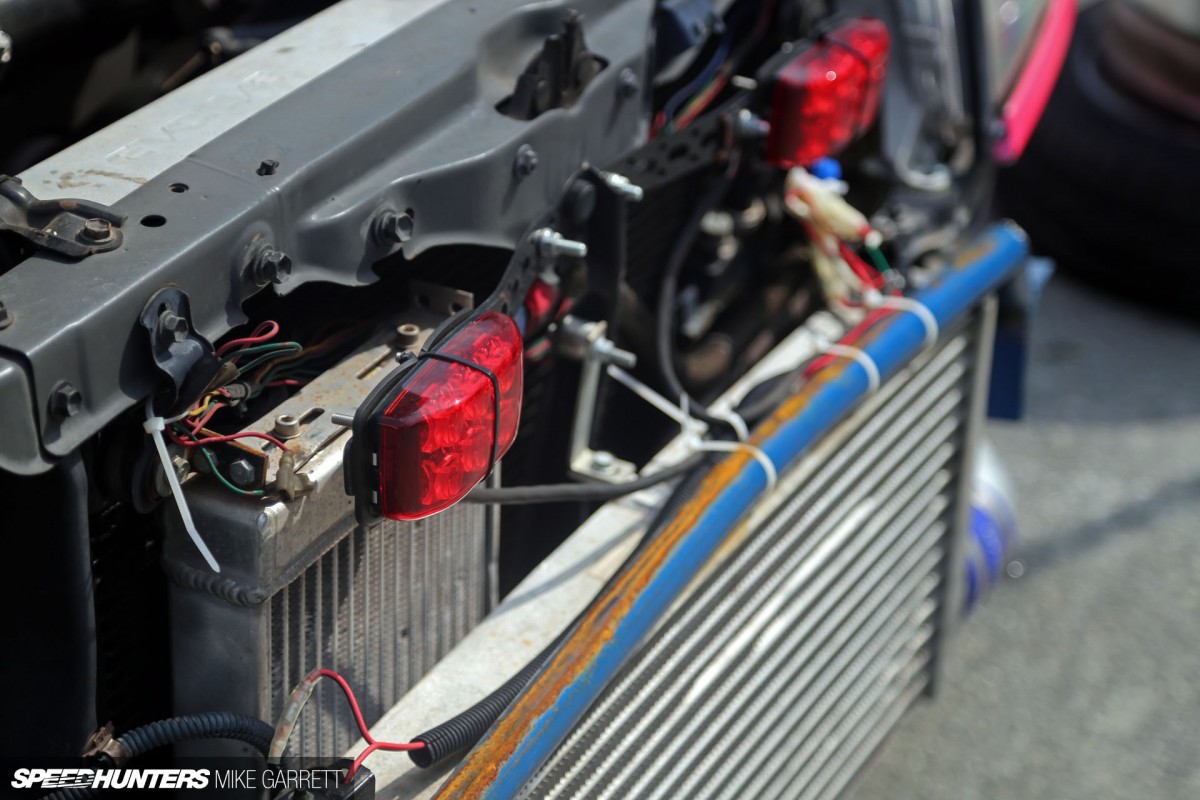 As a nod to the model's cop car image, the owner even fitted a pair of flashing red lights behind the grille and a siren which he turns on during his drift sessions.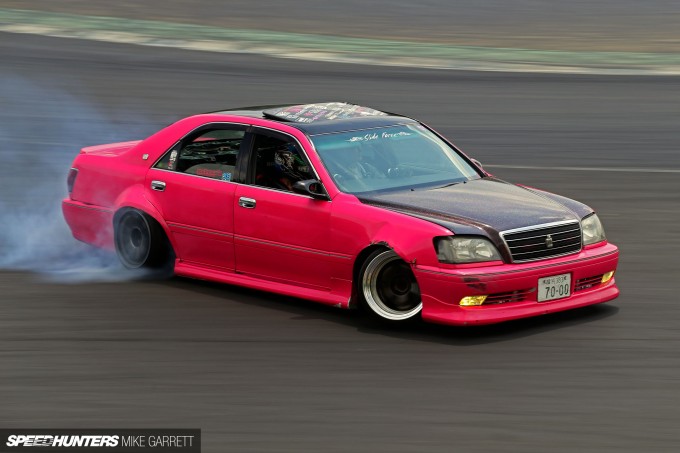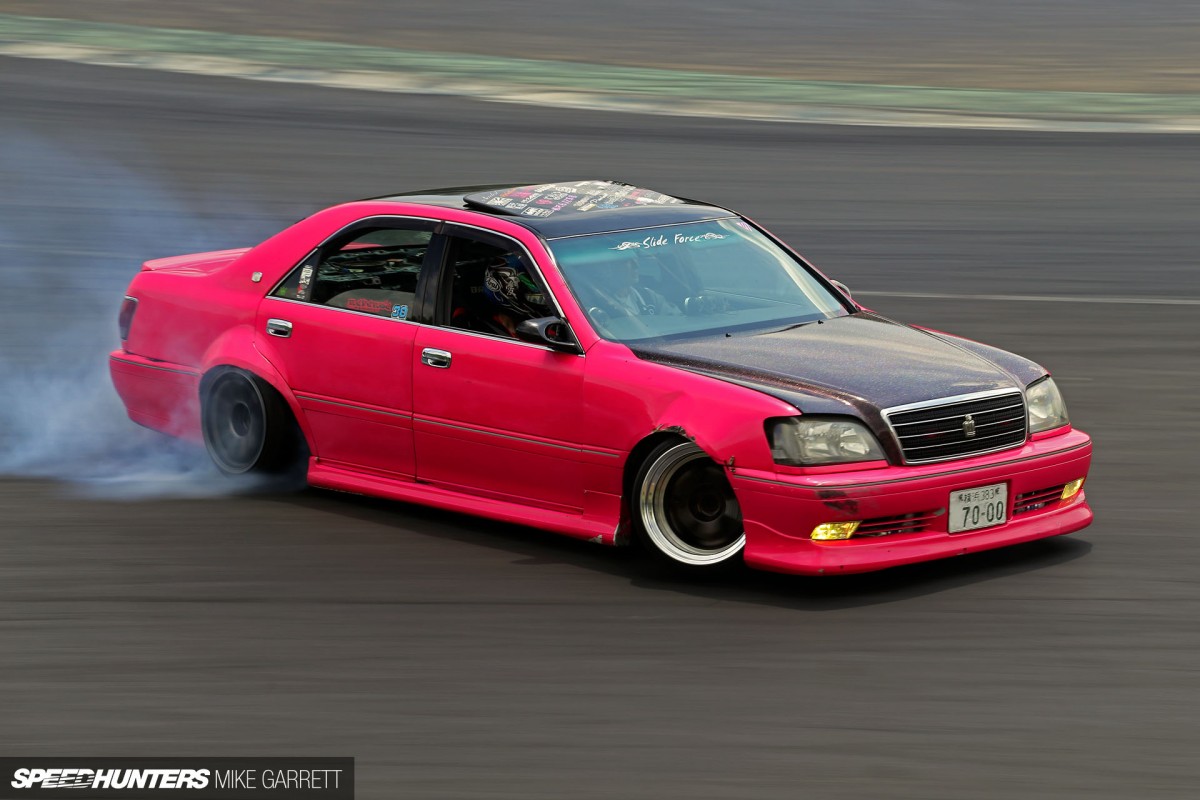 Once again, this is one of those cars that makes me love Japan's grassroots drift scene so much. How can you not be down with a bright pink luxury sedan that rips off deep, aggressive slides while sounding like a police car and making spectators grin from to ear to ear?
I love it oh so much.
Mike Garrett
Instagram: speedhunters_mike
mike@speedhunters.com